Cookies, cakes, brownies, muffins, and more! These Easy Treats to Sweeten Our Days is a collection of simple, delicious recipes guaranteed to put a smile on your face!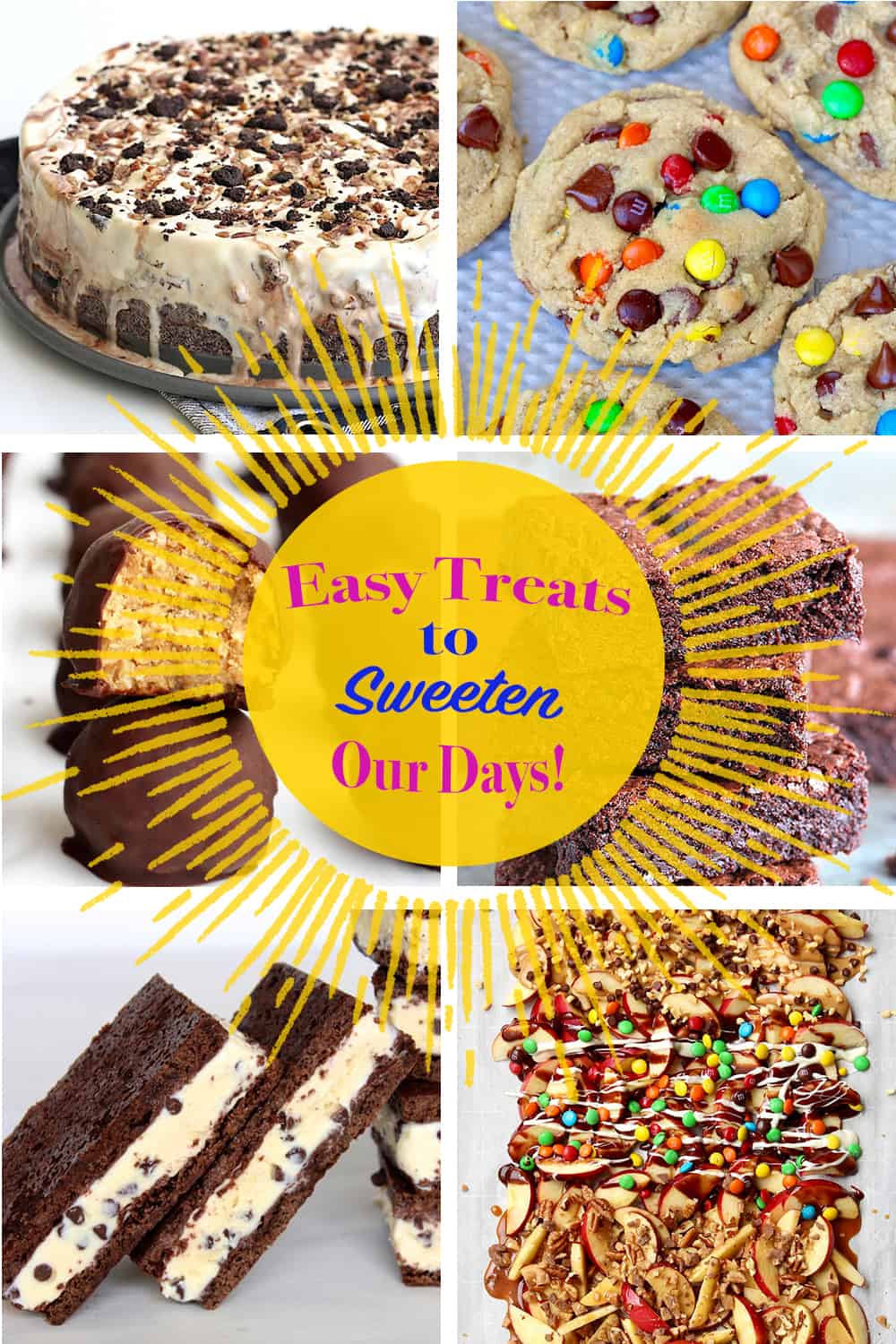 Easy Treats to Sweeten Our Days
I don't know about you, but I could all use a little pick-me-up right now! We're all doing our best to make the most of each day, and it's not always a walk in the park. Am I right? And if, like me, you have a giant sweet tooth, a sweet treat makes the day go just a little bit better. So I'm super excited to share these Easy Treats to Sweeten Our Days. A collection of simple and decadent recipes, you'll surely find something to satisfy and bring a smile to your face!
Many of the recipes here can be made with simple ingredients in a matter of minutes. Making them can be just as fun as eating them so if you're also looking for an activity to take your mind off the craziness of your day or to entertain your kids, they're perfect for that, too.
Read on to find easy cookies, cakes, brownies, donuts, muffins, homemade ice cream and candy bars! So much yum for everyone!!
This One-Bowl Muffins (Many Ways!) recipe is so easy and lets you bake several delicious muffin variations at once. The add-in options are endless!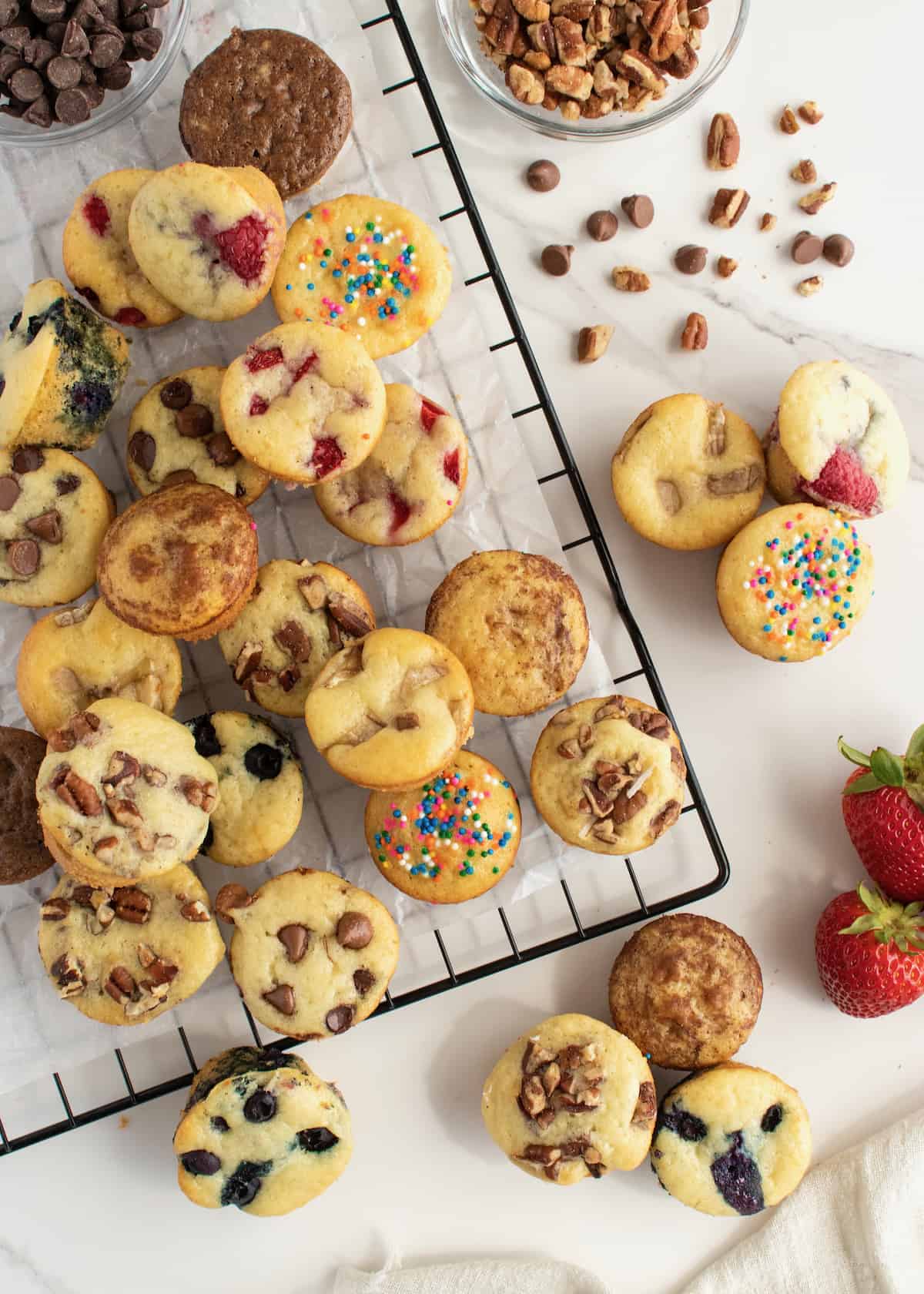 One batch of cookie dough baked into 6 different flavors, in the same sheet pan, for the most delicious cookie bars that will make everyone happy!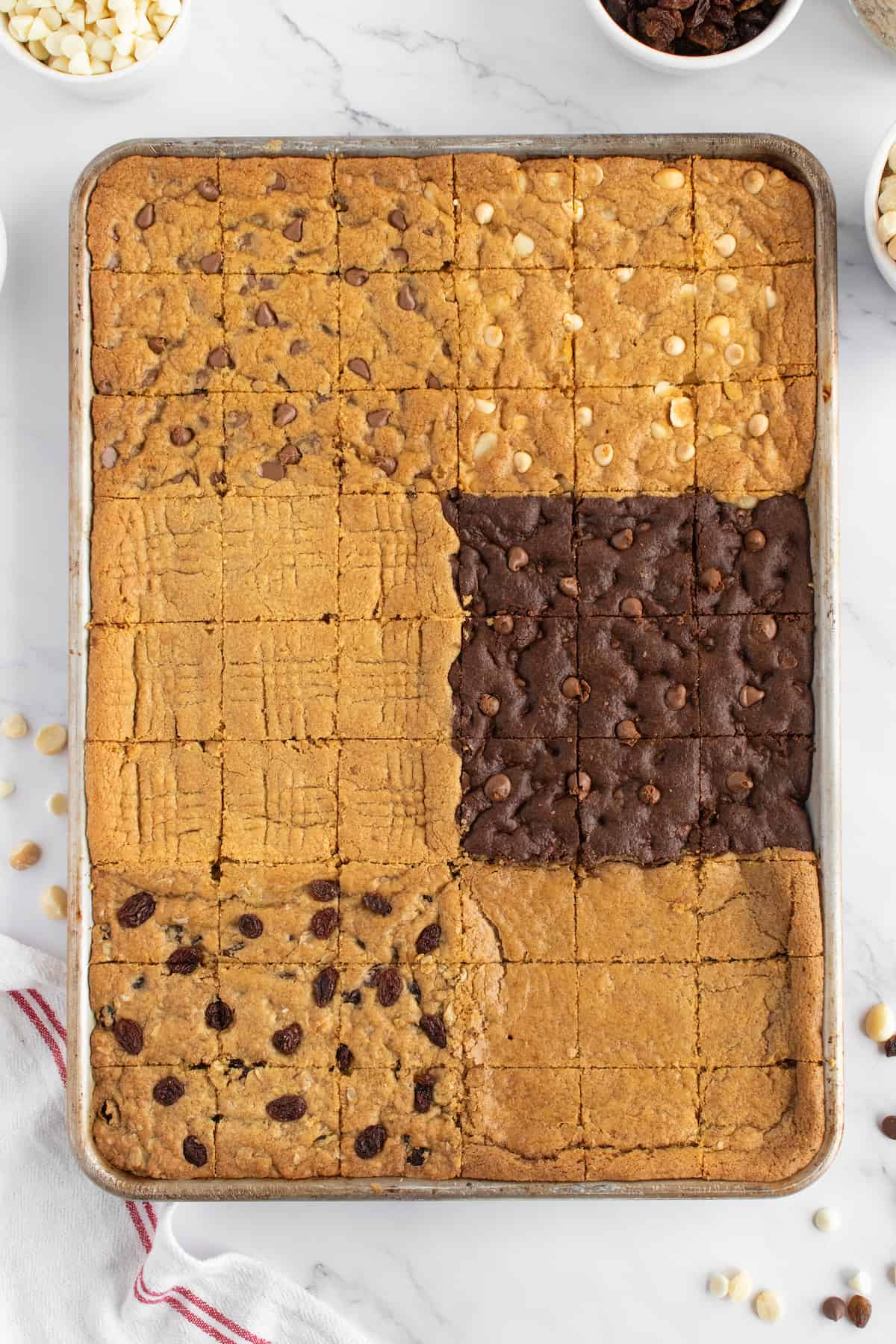 I scream, you scream, we ALL scream for ice cream – especially when it's a Build-Your-Own Ice Cream Sundae Board like this! So much fun and yum!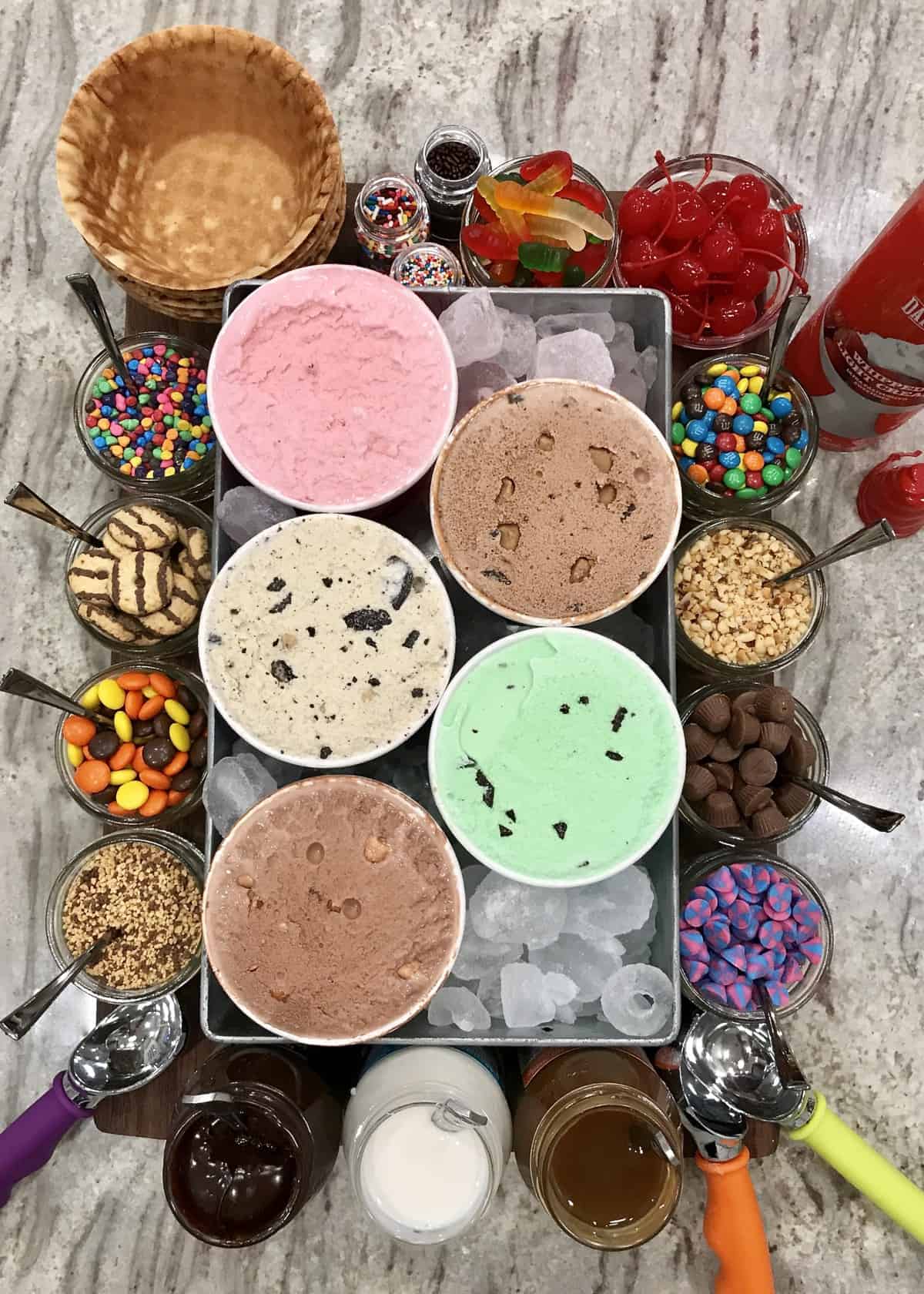 Chewy Flourless Oatmeal Chocolate Chip Cookies that you would never believe were made with no flour. The flavor and texture of these cookies is out of this world delicious!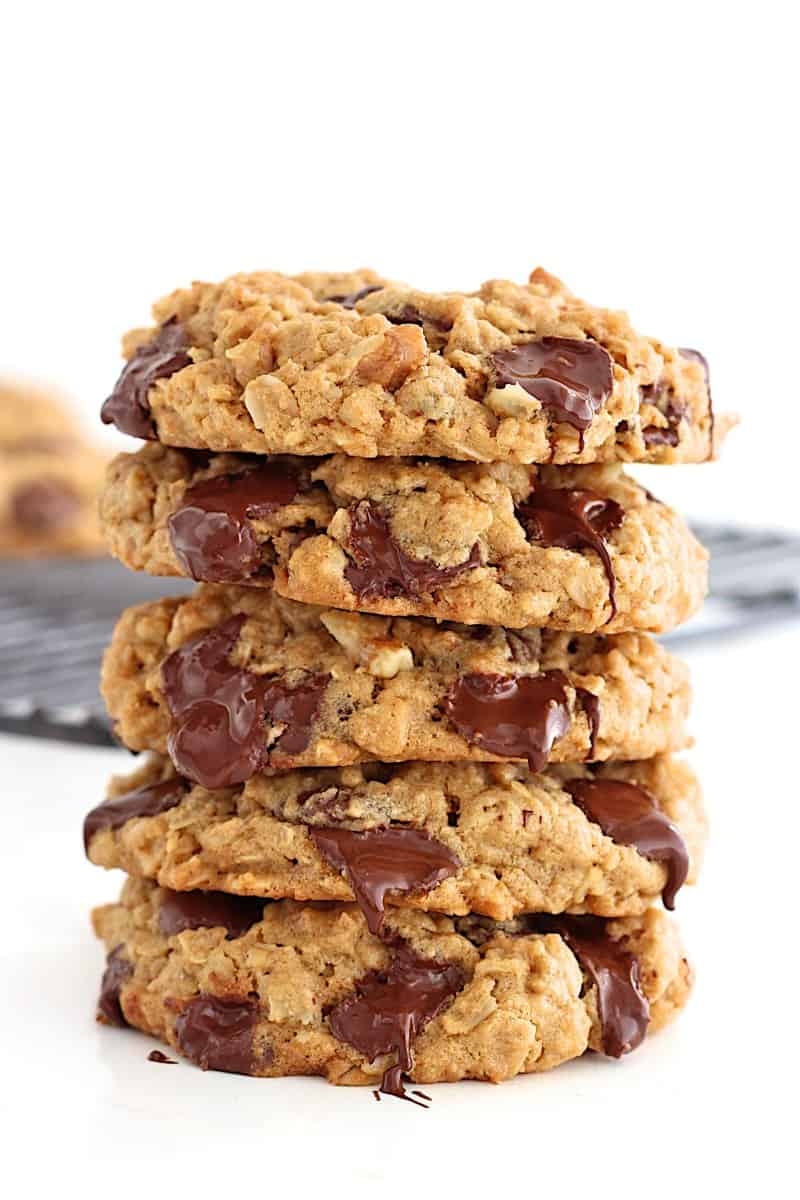 My Chocolate Peanut Butter Ice Cream Pie marries Oreo cookies and peanut butter in a cold, creamy, unbelievably delicious dessert. Any way you slice it, that's love at first bite!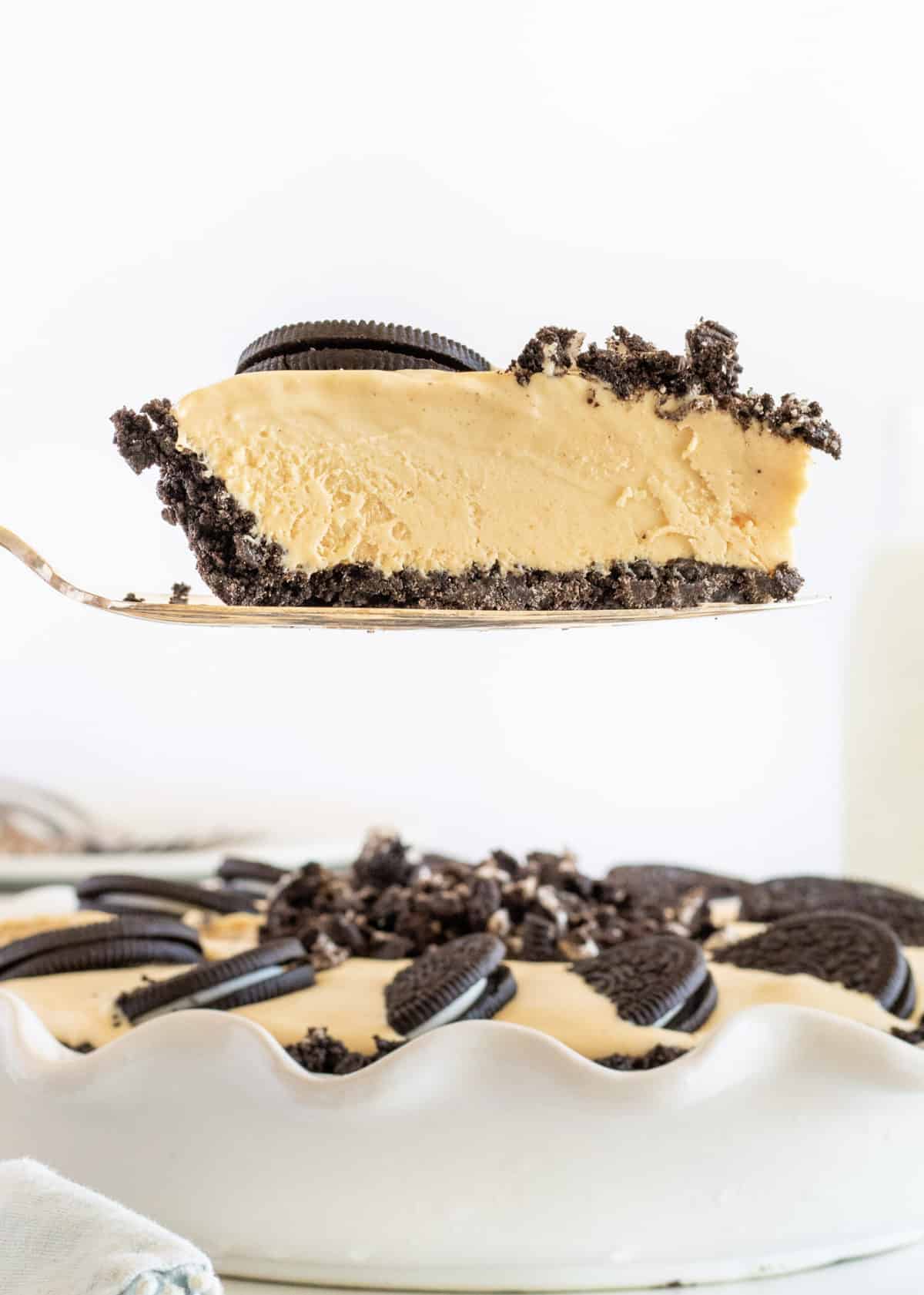 Satisfy your sweet tooth with these fun and yummy Apple Nachos made three ways! They're so easy to make and taste so great for a snack or dessert that everyone will enjoy!

These One Bowl Fudge Brownies are easy, irresistible and better than any brownie mix you'll ever bake!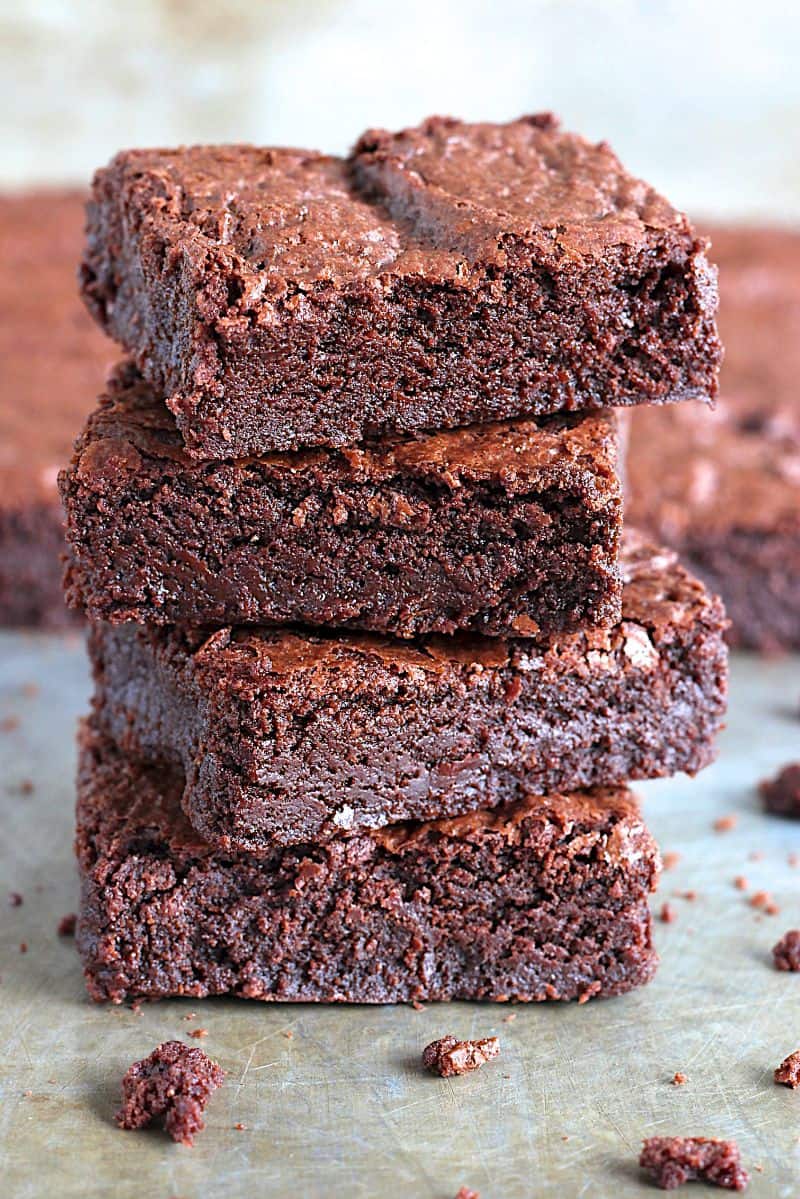 No-Bake Monster Cookie Balls are a sweet bite-sized treat that's easy to make and tastes just like everyone's favorite monster cookie!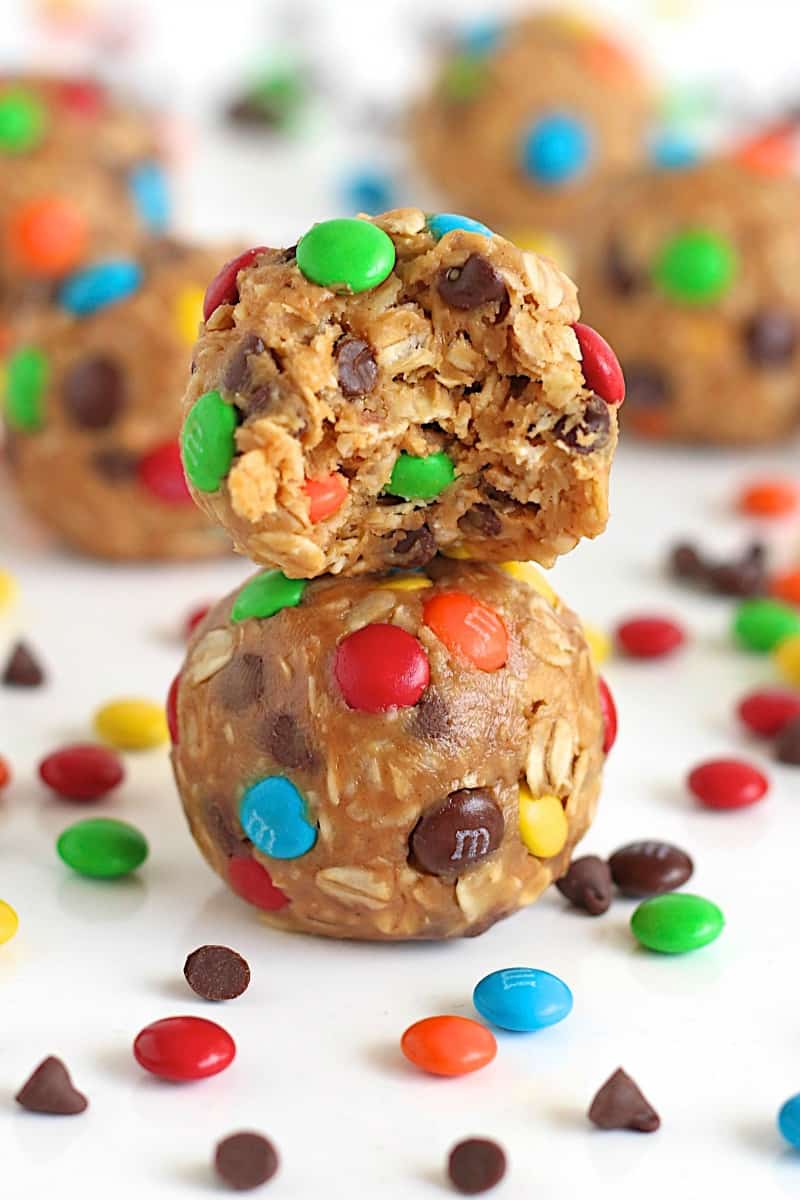 Ice cream sandwiches layered with rich caramel, crunchy pecans and whipped topping. An indulgent and impressive Caramel Pecan Ice Cream Sandwich Cake that's so easy to make.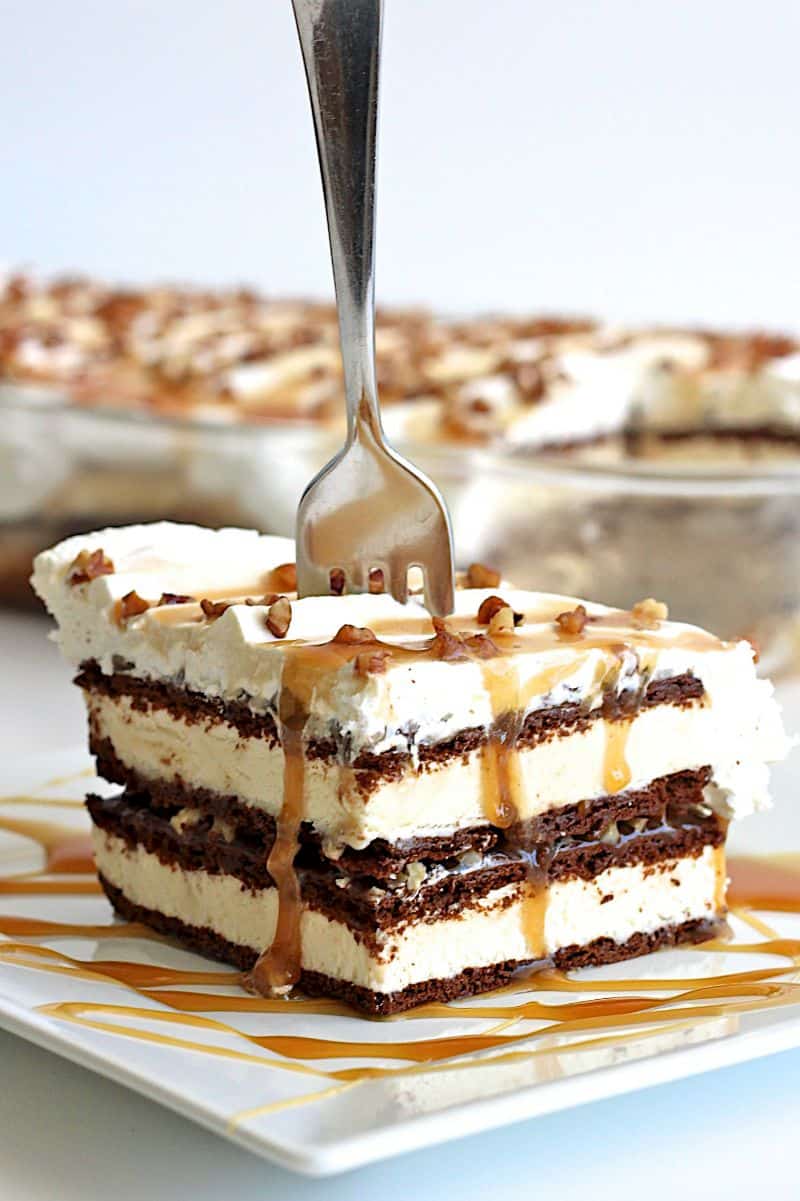 An easy 5-ingredient Oreo Ice Cream Pie that's loaded with crushed Oreos, chopped pecans and plenty of chocolate syrup to satisfy any sweet tooth!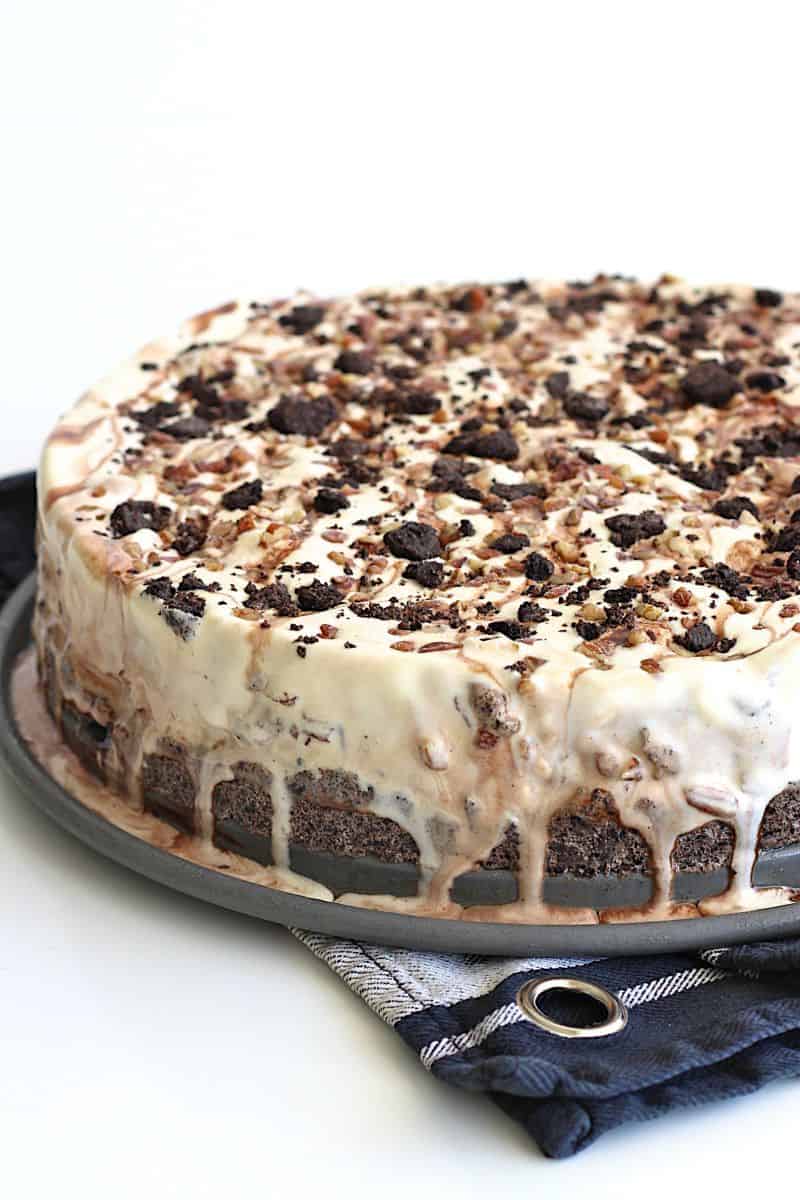 Chewy, crunchy, oh so tasty 5-Ingredient Granola Bars made in about 5 minutes. No baking required! And you can make them with peanut butter or almond butter.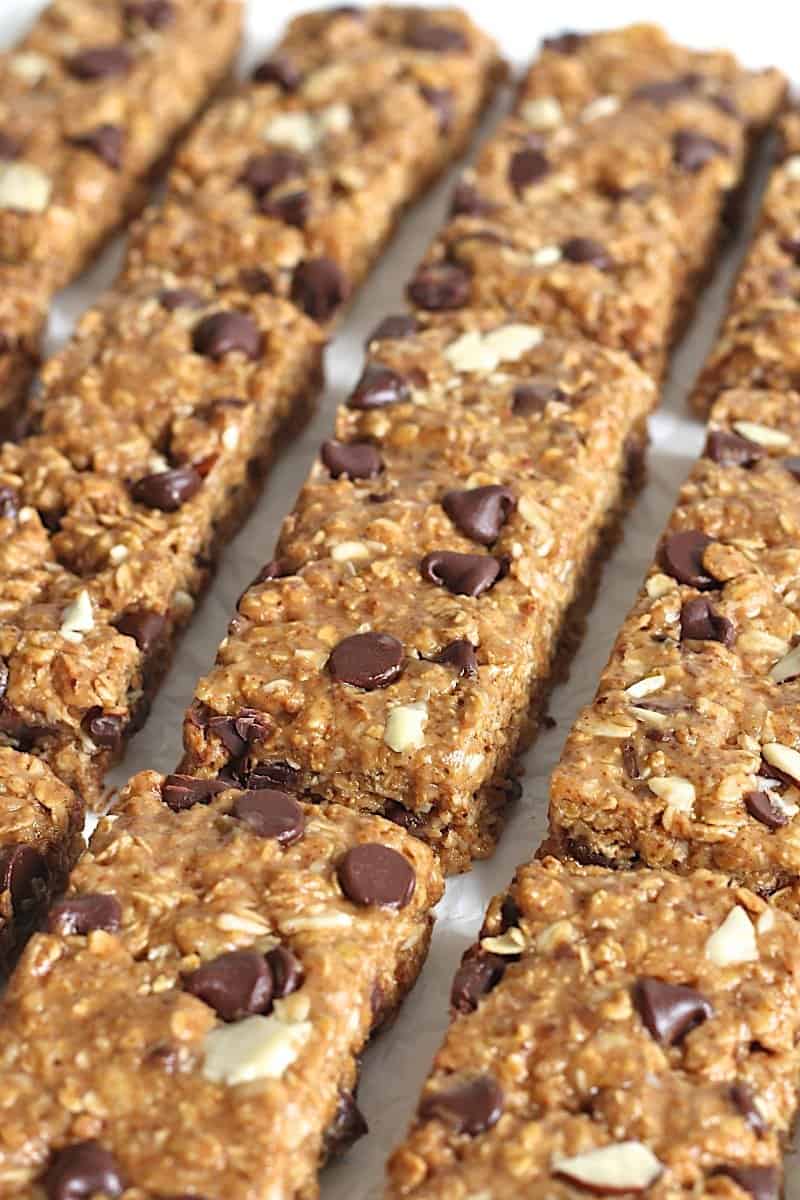 Frozen bananas and mini chocolate chips are all it takes to make these tasty little 2-Ingredient Banana Chocolate Chip Ice Cream Bites that are the perfect healthy treat!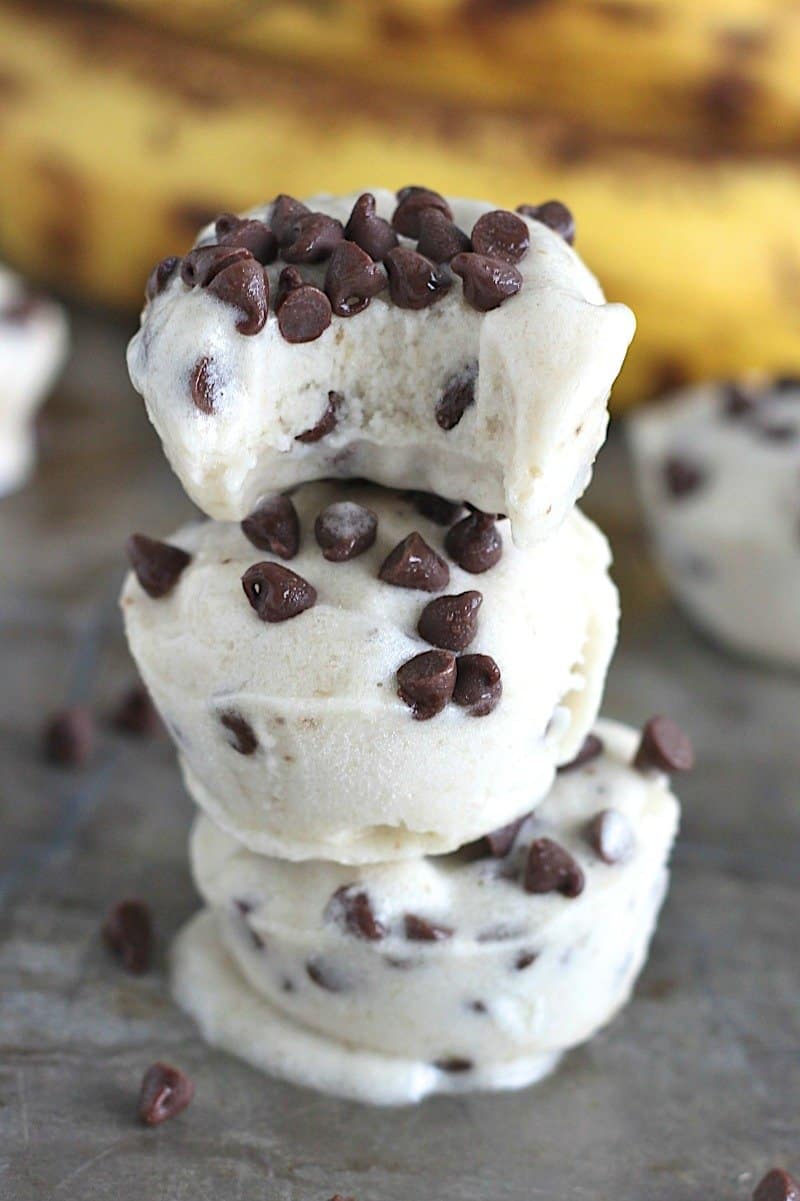 This Family-Size Skillet Cinnamon Roll is a scrumptious and shareable twist on everyone's favorite morning sweet treat!

A cake mix, bananas, applesauce and sprinkles are all it takes to make these fun and yummy Birthday Breakfast Muffins for a special birthday breakfast!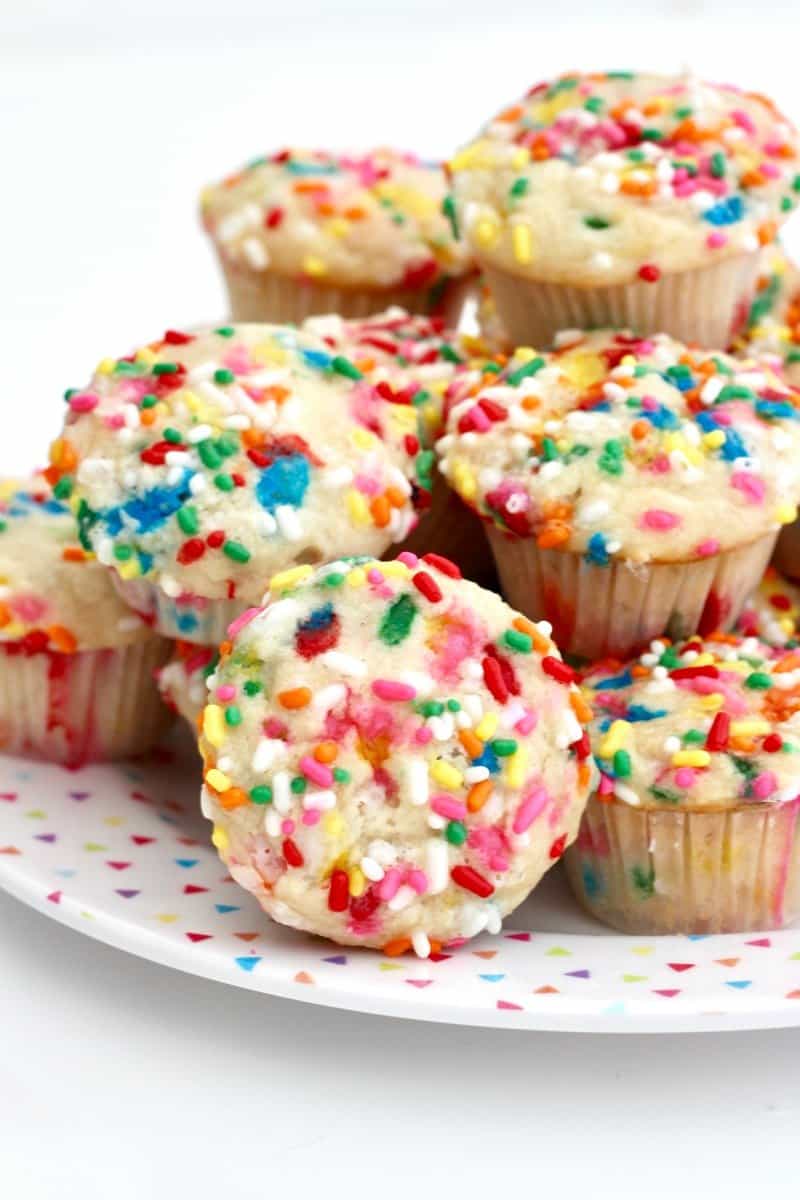 These 2-Ingredient Baked Cake Donuts are too good to be true! Just two ingredients for the donuts and a container of frosting for the glaze and in less than 30 minutes you'll have great cake donuts ready to enjoy!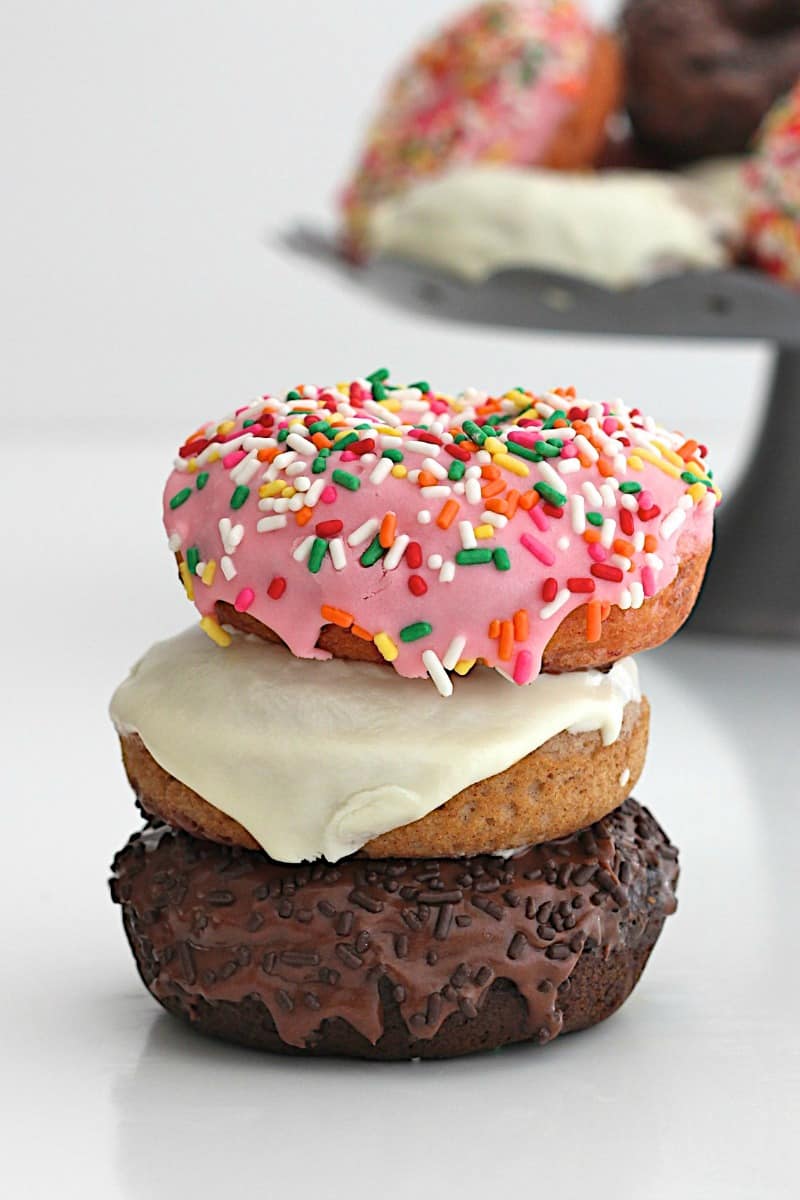 Frozen Brownie Bites are tiny bites of brownie bliss waiting in the freezer for an easy way to curb those chocolate cravings!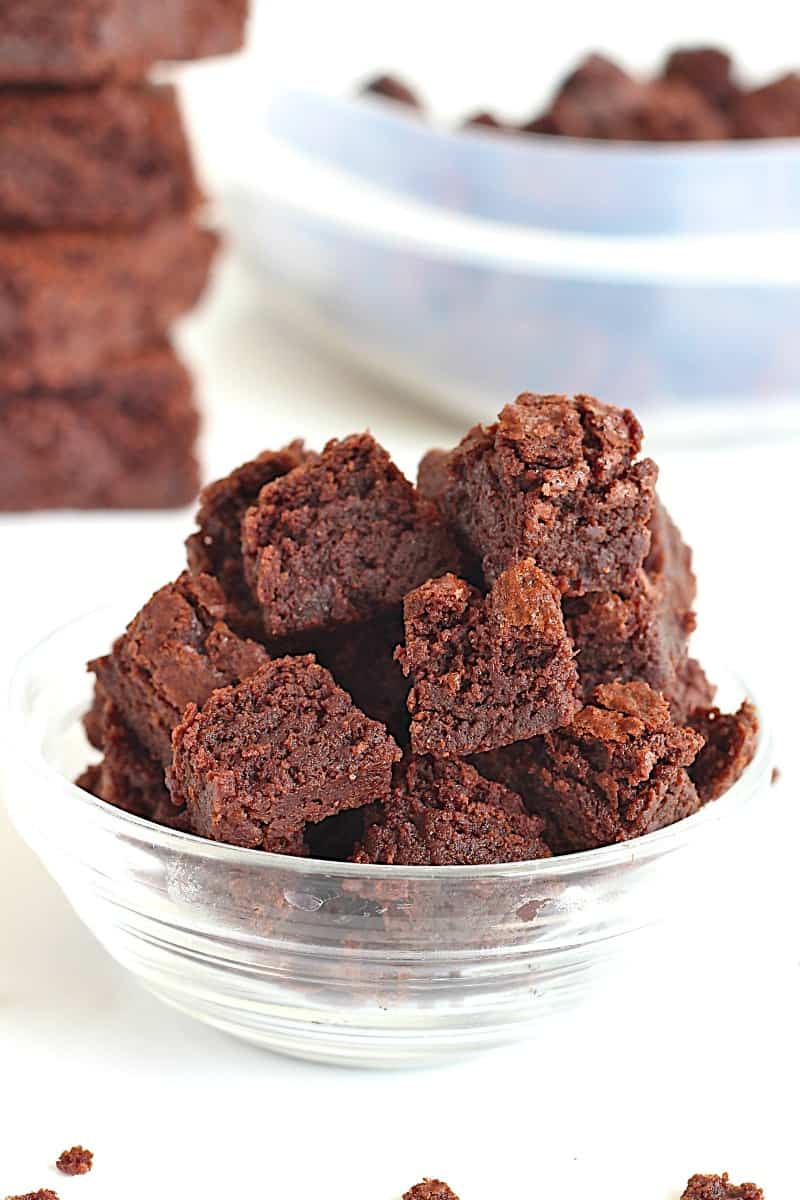 This Peanut Popcorn Cake is chewy, gooey and full of sweet and salty crunch. So much fun to make and yum to eat!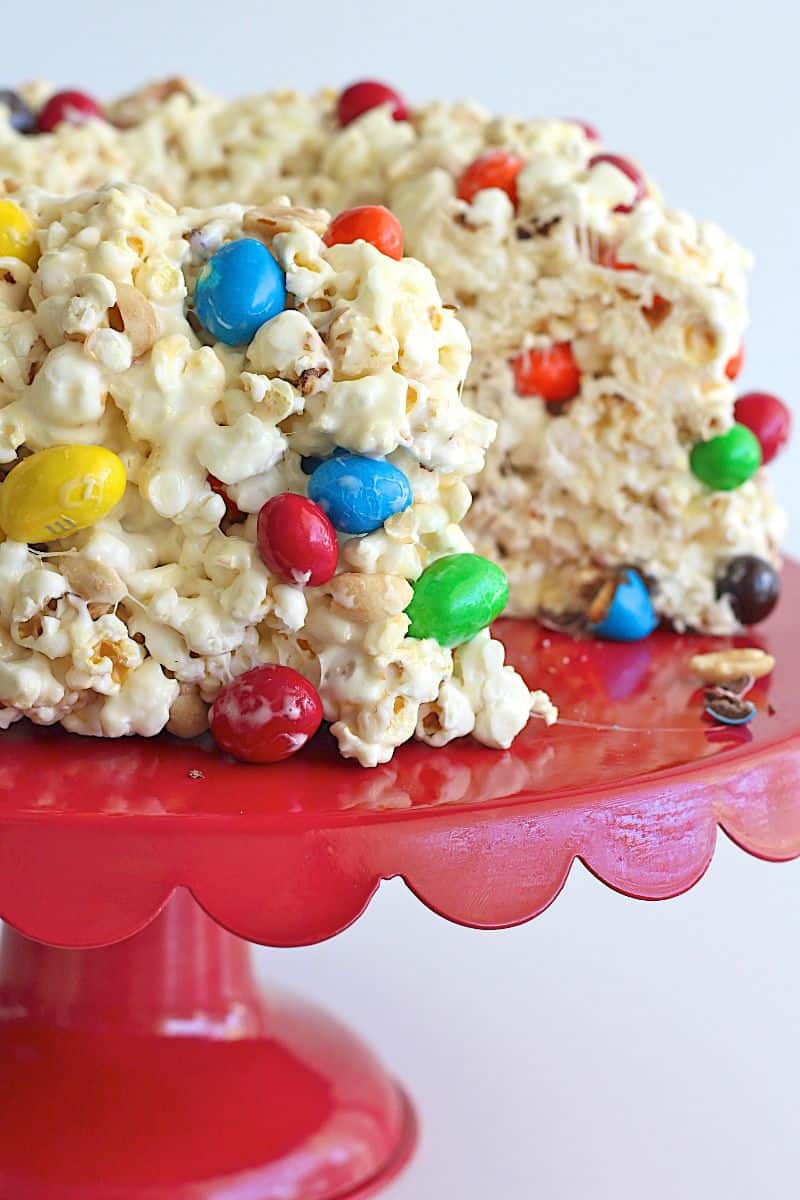 Rich fudge Cookie Dough Frosted Fudge Brownies topped with a dreamy chocolate chip cookie dough frosting for an outrageous brownie eating experience!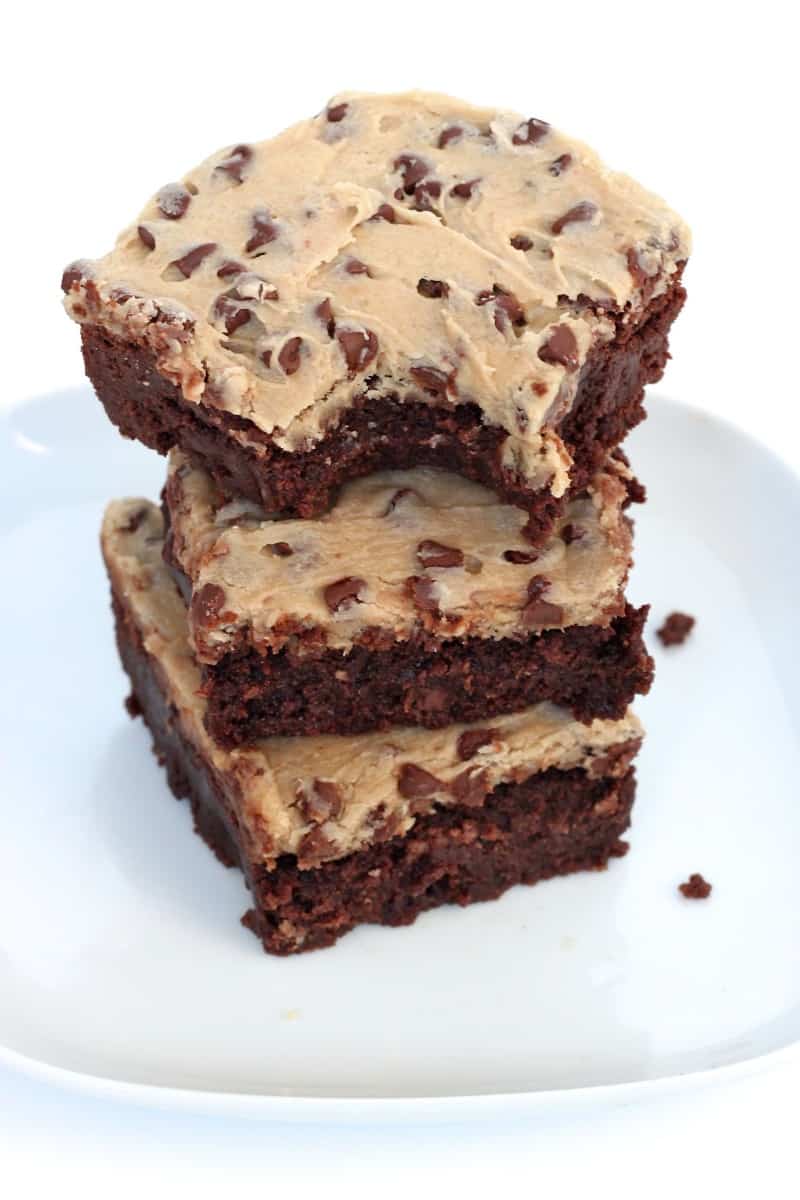 Vanilla pudding mix makes these M&M Chocolate Chip Pudding Cookies perfectly soft & chewy while chocolate chips & M&M's make them super sweet & chocolaty! Yummy! We can't get enough of these amazing cookies!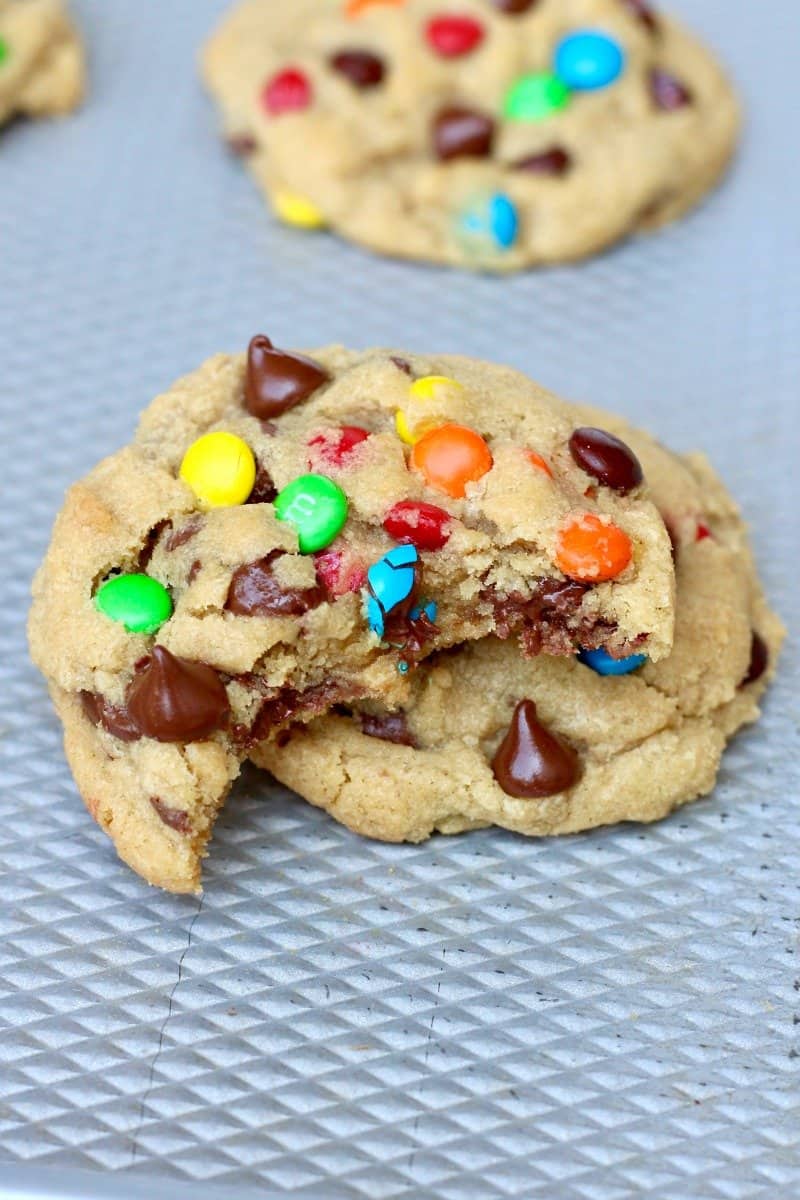 This Easy Homemade Blizzard is made with just ice cream, your favorite mix-in(s) and a few key steps for a delicious, thick treat!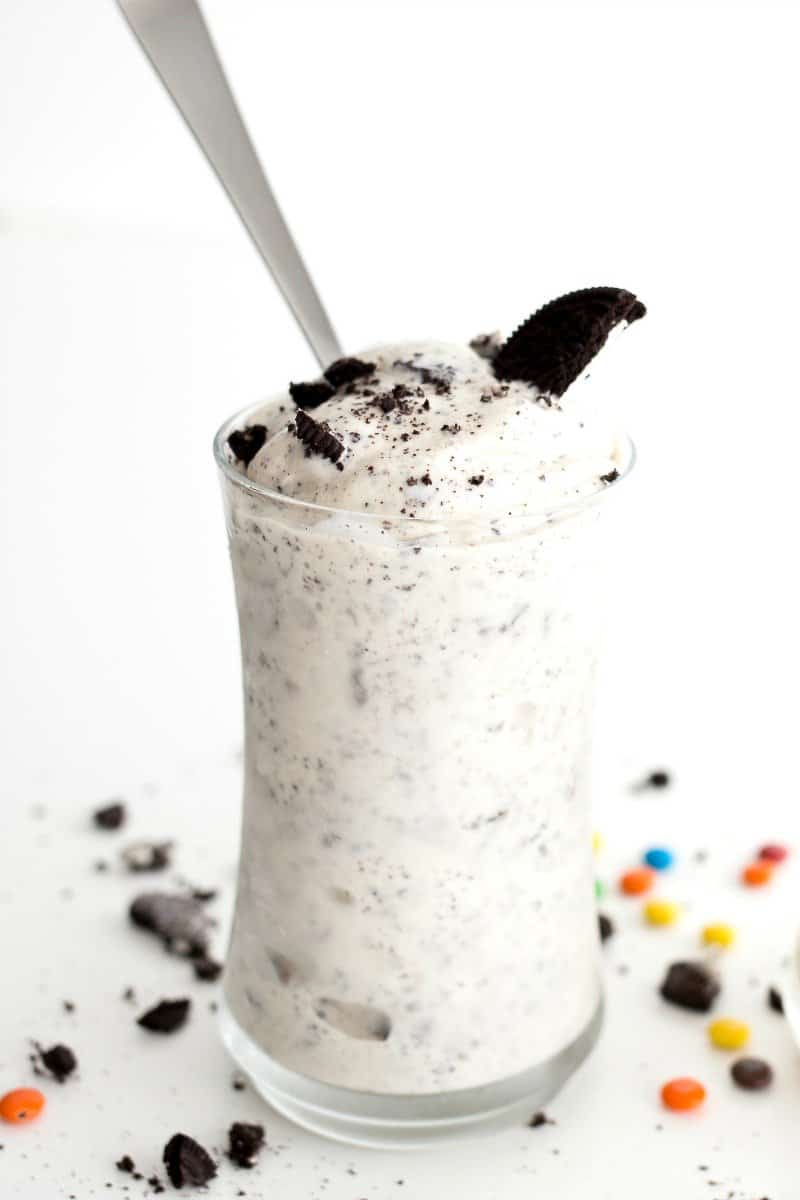 Healthy 5-Ingredient Dark Chocolate Peanut Butter Balls made with granola for crunch, honey for sweetness and dark chocolate for decadence. A sweet treat you can feel better about eating!
Let me show you how easy it is to make your own Homemade Ice Cream Sandwiches so you can stock your freezer with tasty homemade treats!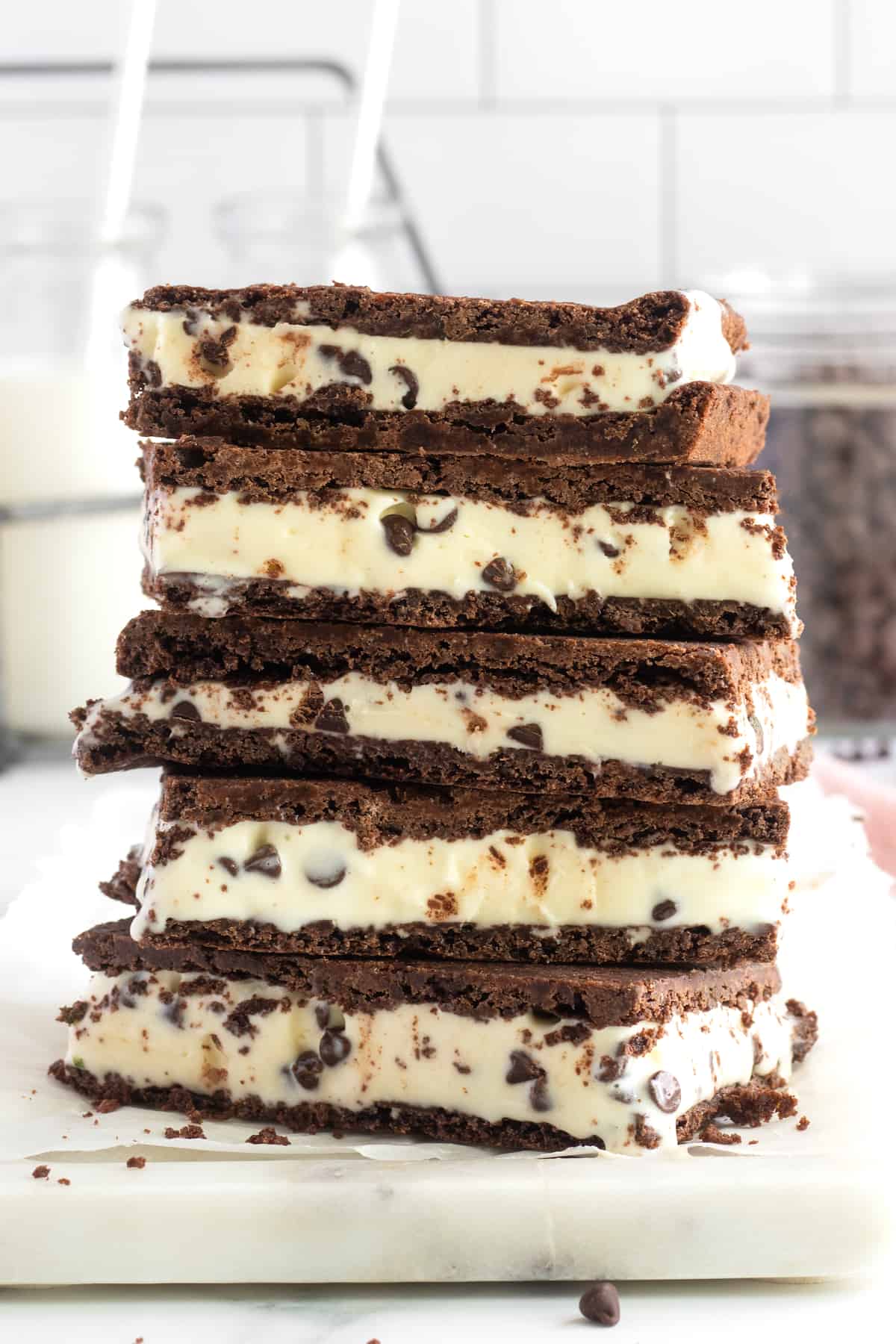 Chocolate Covered Frozen Banana Pops are a super fun and customizable sweet treat! They make for such a great healthy snack or kid-friendly addition to any celebration!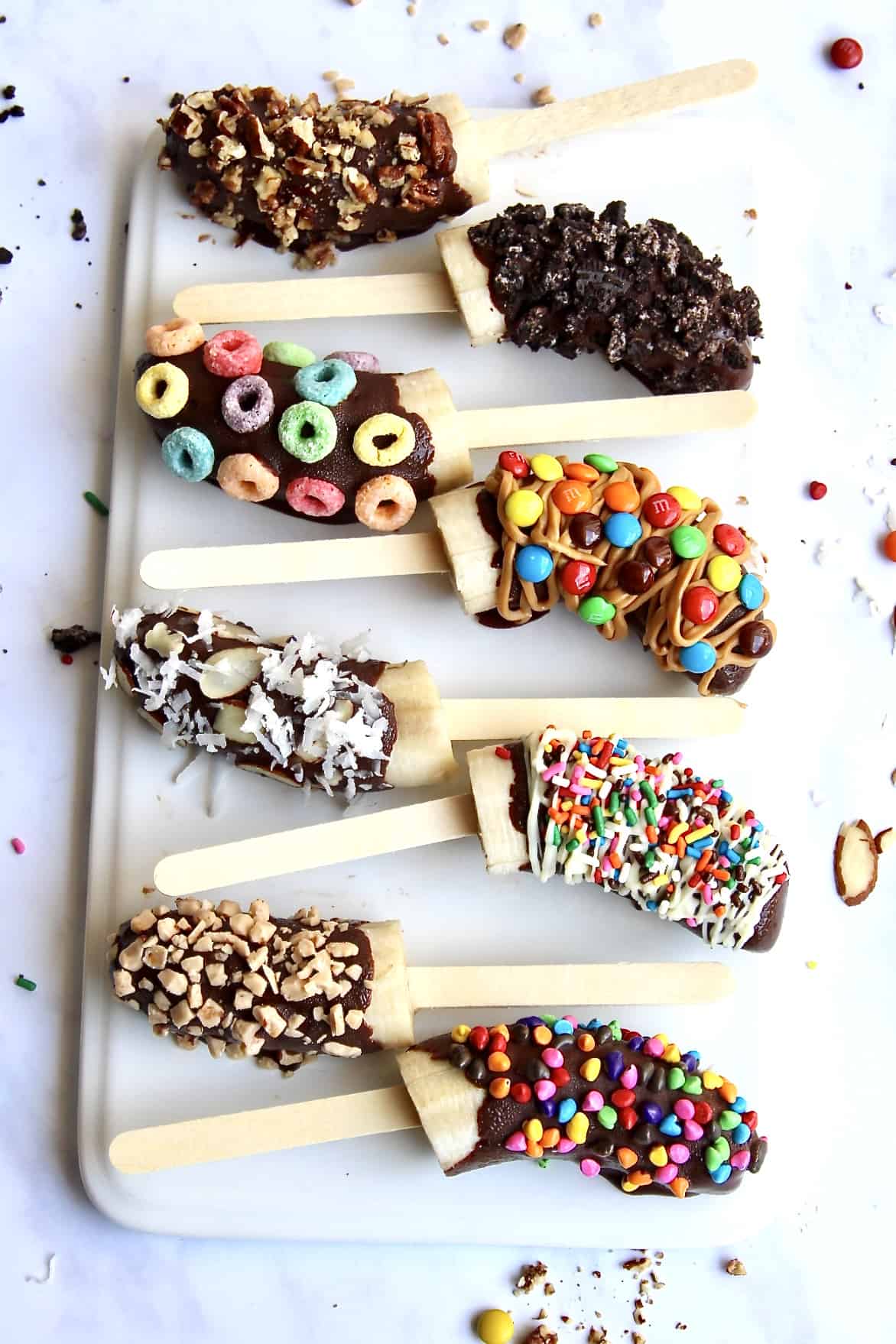 Make Homemade Take 5 Candy Bars with just 5 of the most amazing ingredients on Earth: dark chocolate, peanut butter, pretzels, caramel and peanuts!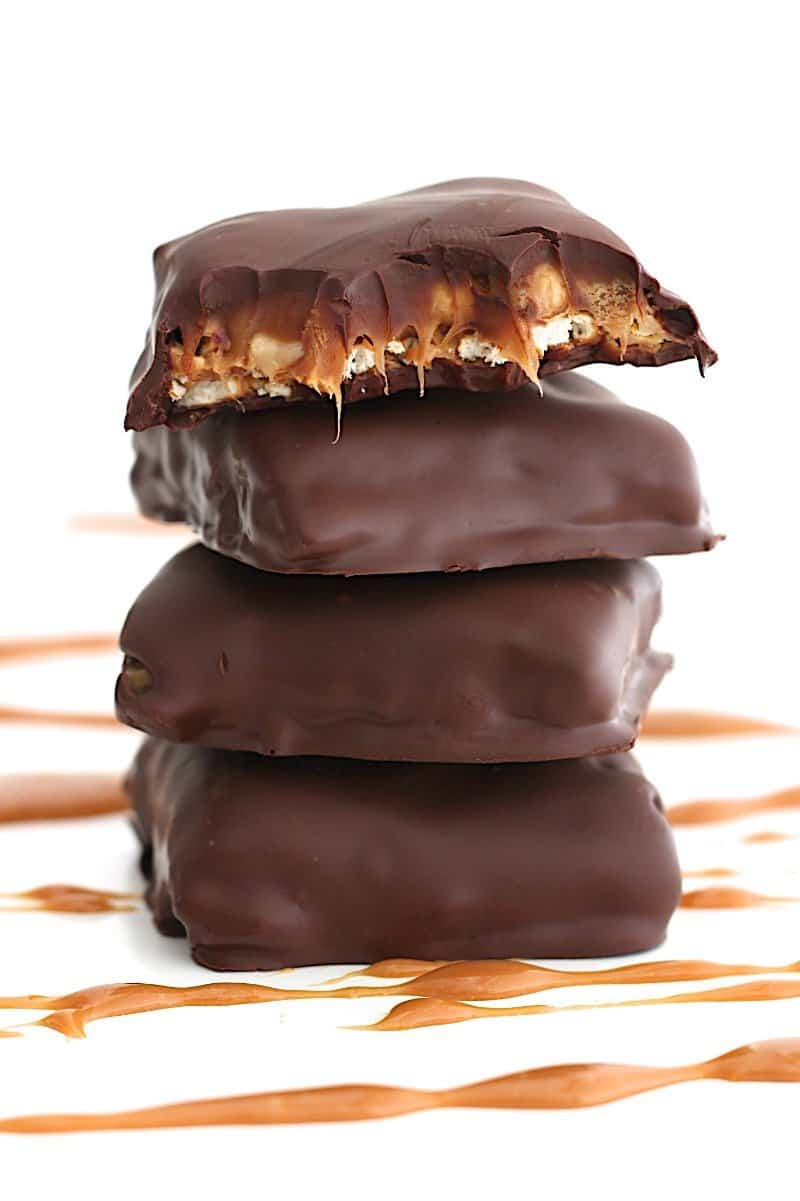 Make someone's birthday extra special with this Birthday Snack Mix. It's a sweet and salty treat made extra festive with colorful sprinkles, bright cereal and the cutest little birthday hat bugles!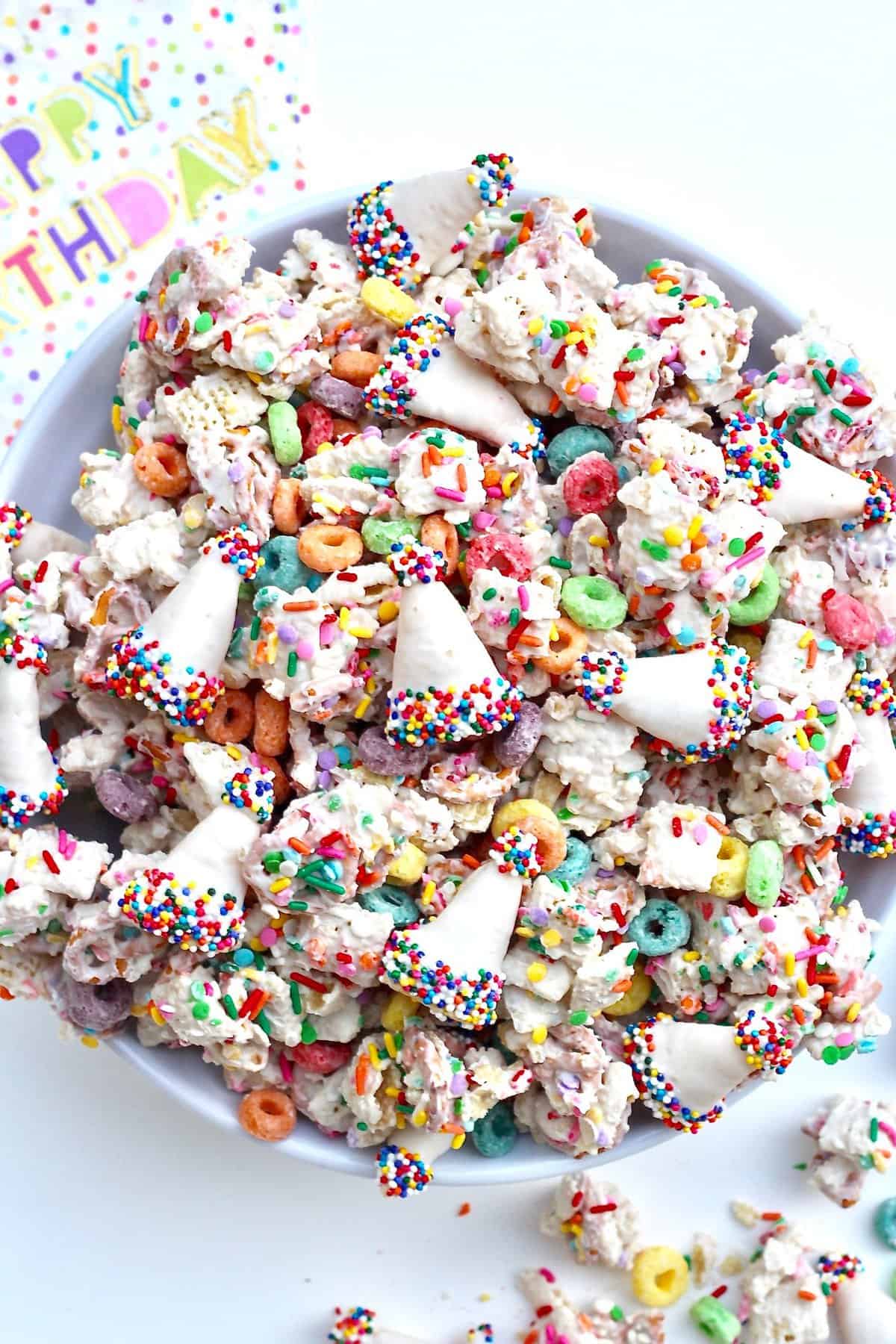 These Pecan Pie Thumbprint Cookies are such an easy way to get your pecan pie fix without having to bake a whole pie. Tender, flaky, buttery shortbread cookies are filled with a sweet, gooey, caramelized pecan pie filling for a cookie eating experience that's just too tasty to be true!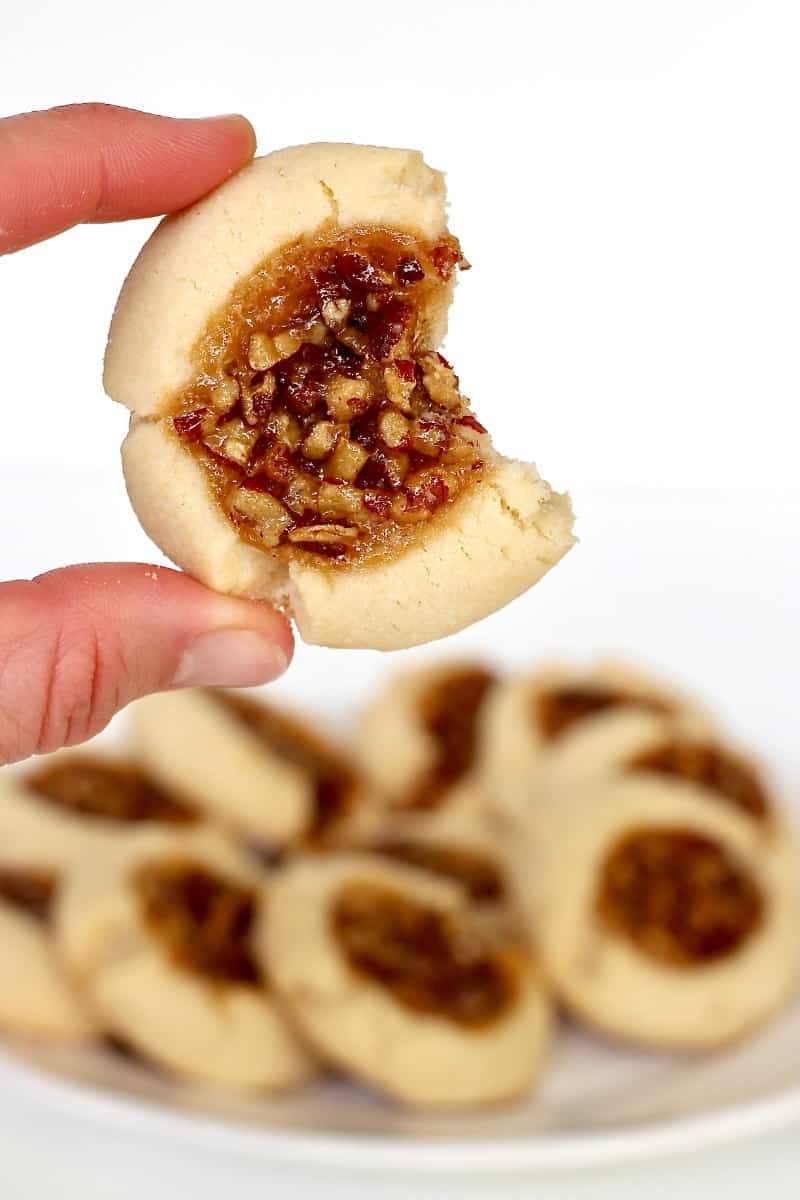 Bake these tasty Flourless Monster Cookie Bars that are loaded with oats, peanut butter, mini chocolate chips and mini M&Ms. Easy, fun and oh so yum!!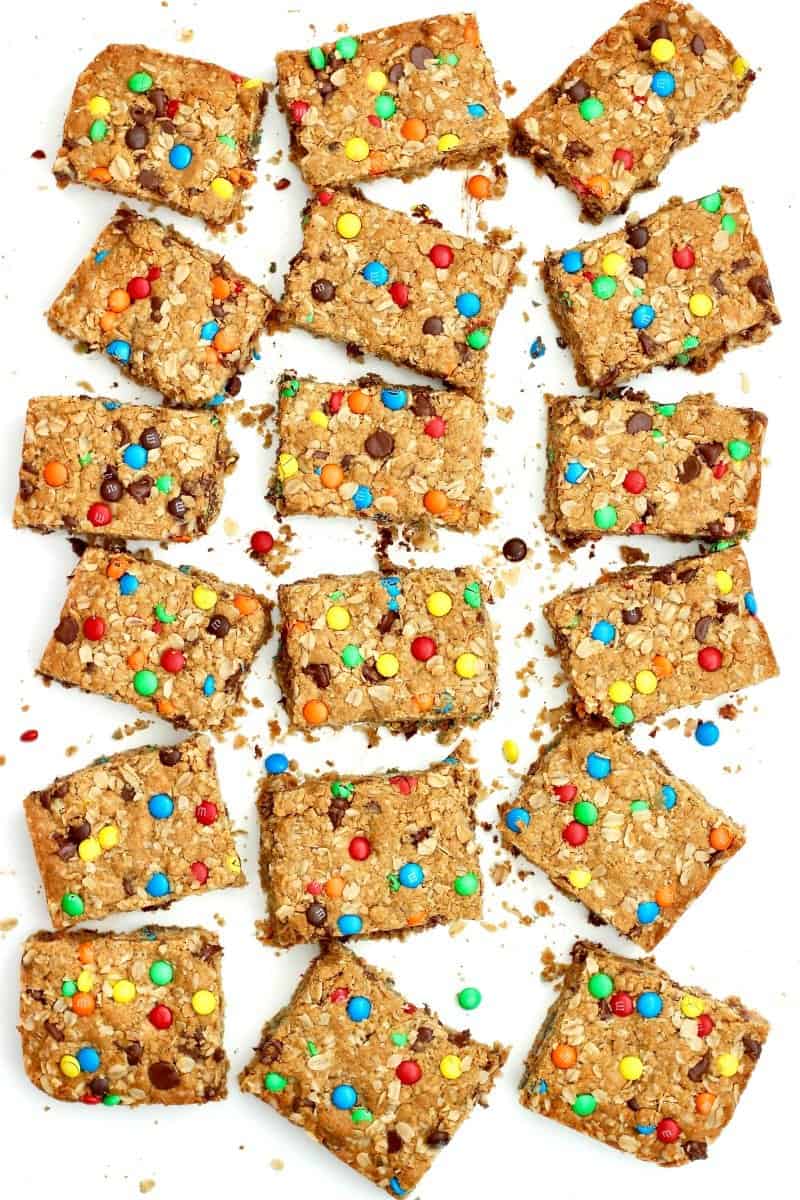 Cocoa Puff Krispies Treats are marshmallow treats made with Cocoa Puffs and Cocoa Krispies that are so chewy gooey delicious, they'll knock your socks off!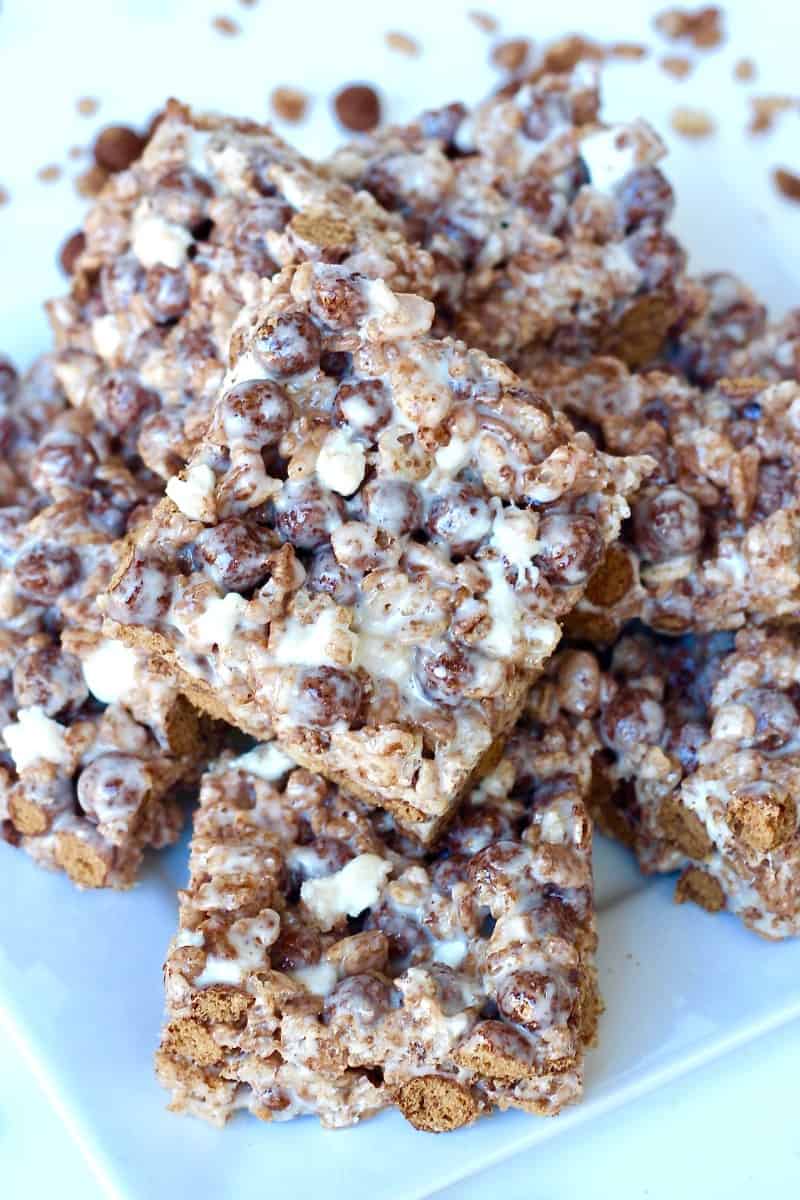 Easy No-Chill Cut-Out Sugar Cookies are so easy to make and perfect to bake and decorate anytime!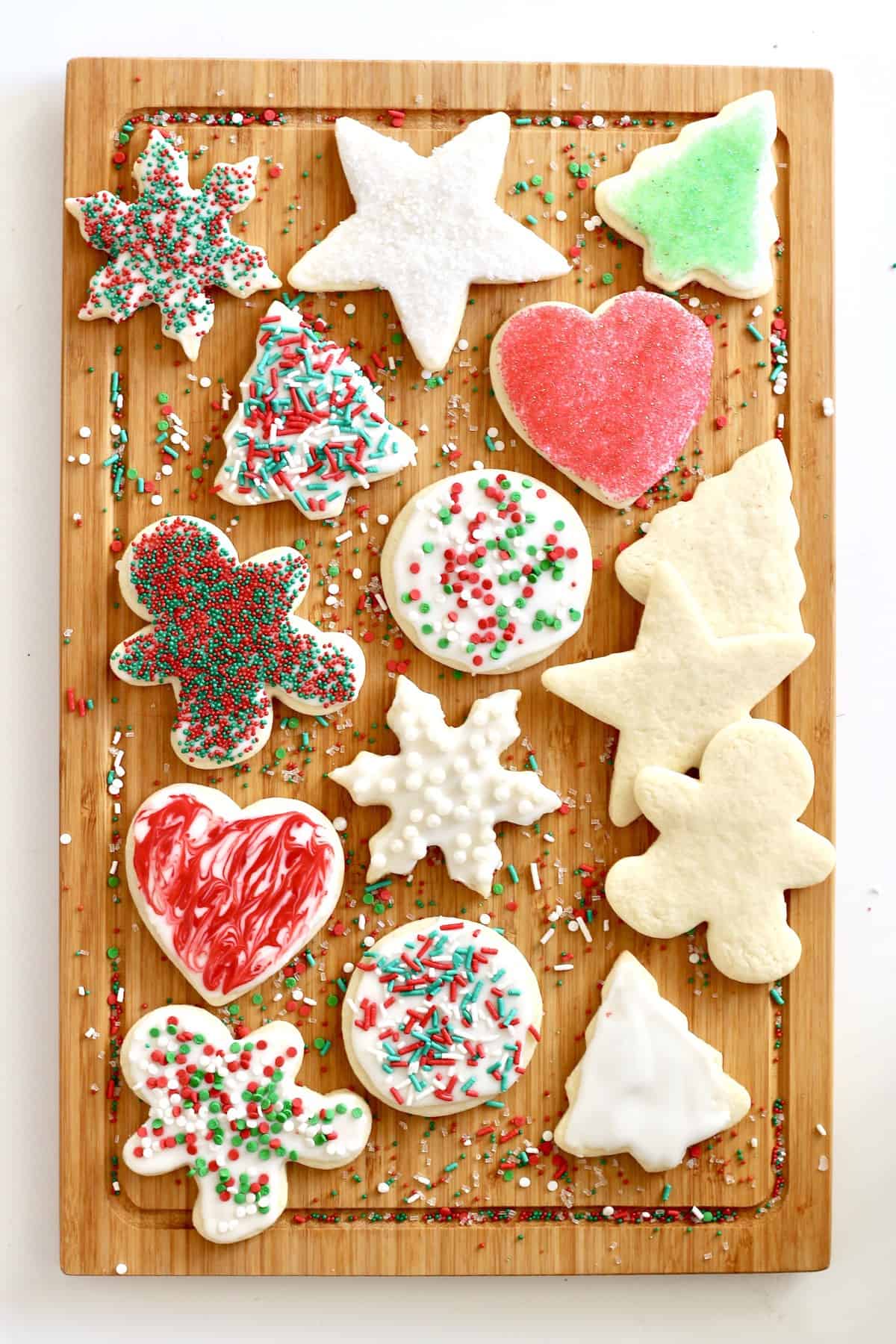 Chocolate and peanut butter combo lovers go crazy over these Chocolate Peanut Butter Chip Cookies! Gooey, chewy chocolate cookies packed with creamy peanut butter chips and more melty chocolate for the ultimate cookie experience.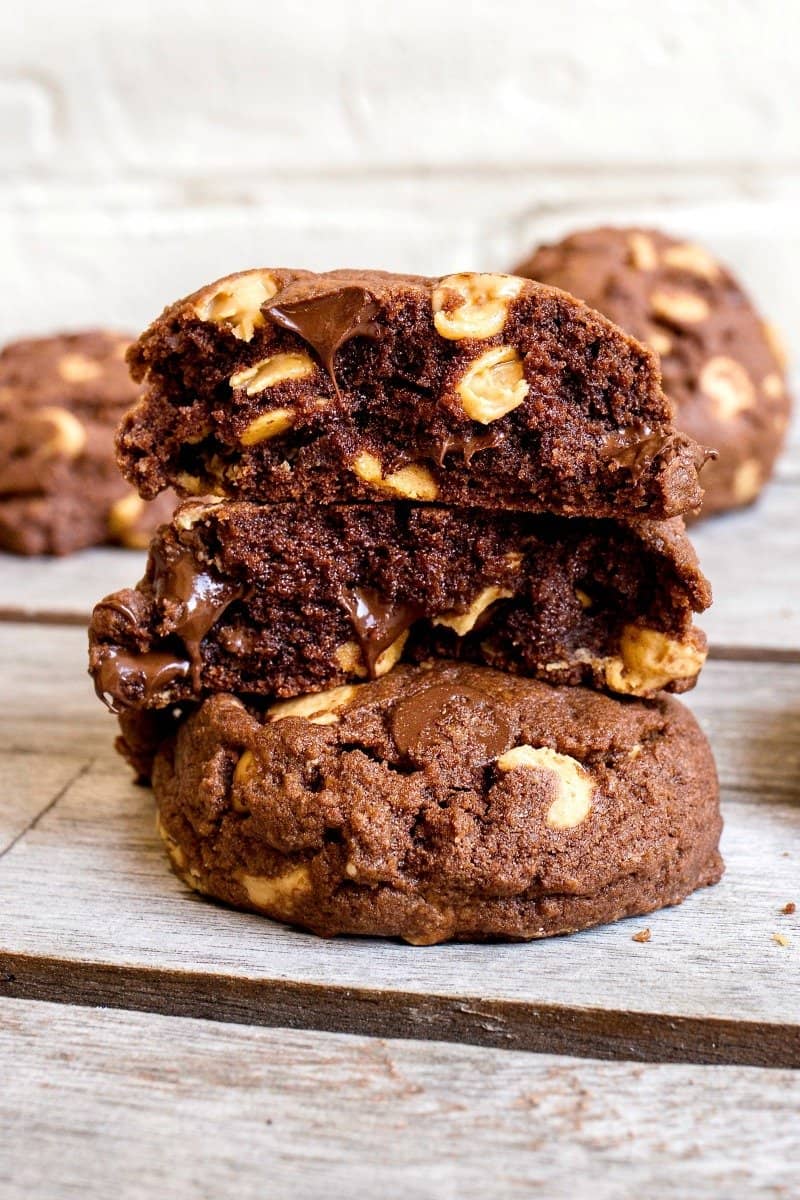 This 4-Ingredient Flourless Chocolate Chip Banana Bread is made with just bananas, oats, peanut butter & chocolate chips. That's it and it's so unbelieveably AMAZING!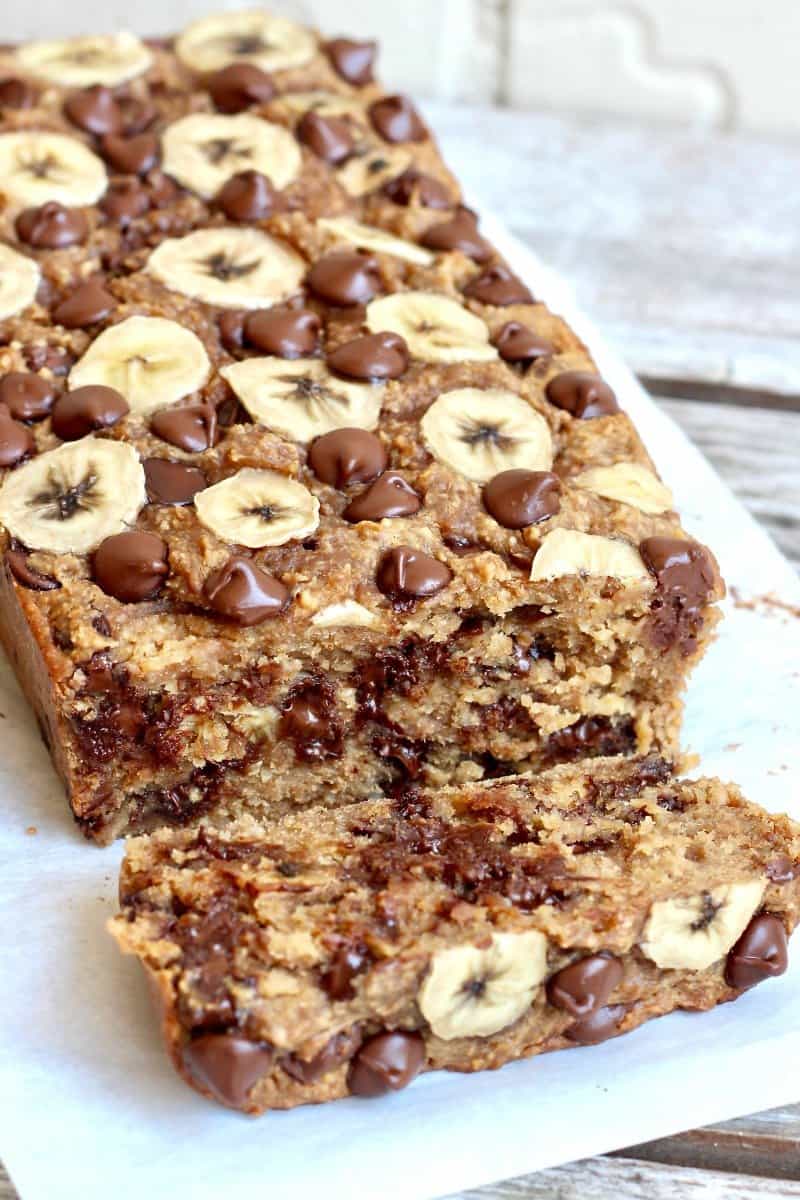 Everyone goes crazy over these fun & festive Frosted Fudge Brownie Pops! The perfect party treat! So easy to make! Just ask my 6 year old!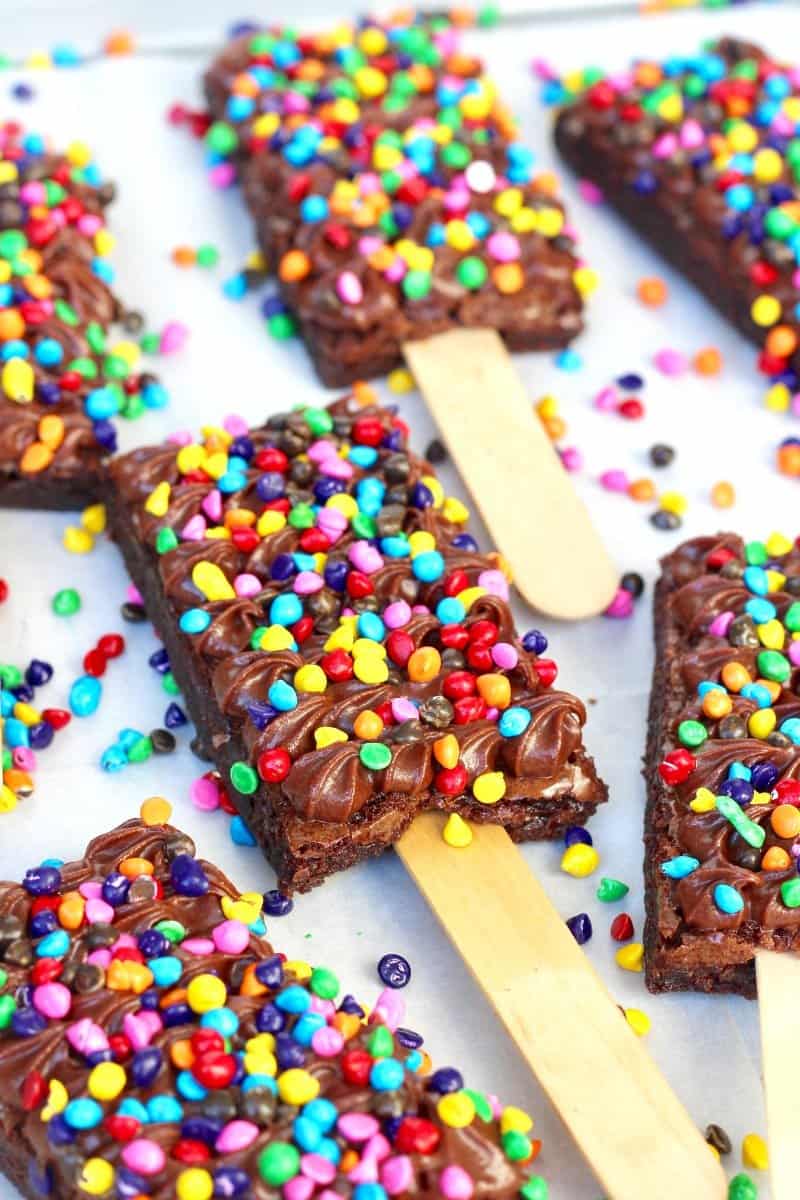 5-Ingredient Flourless Brownies ready to go in the oven in just 5 minutes baking to fudgy, crackly-topped brownie perfection!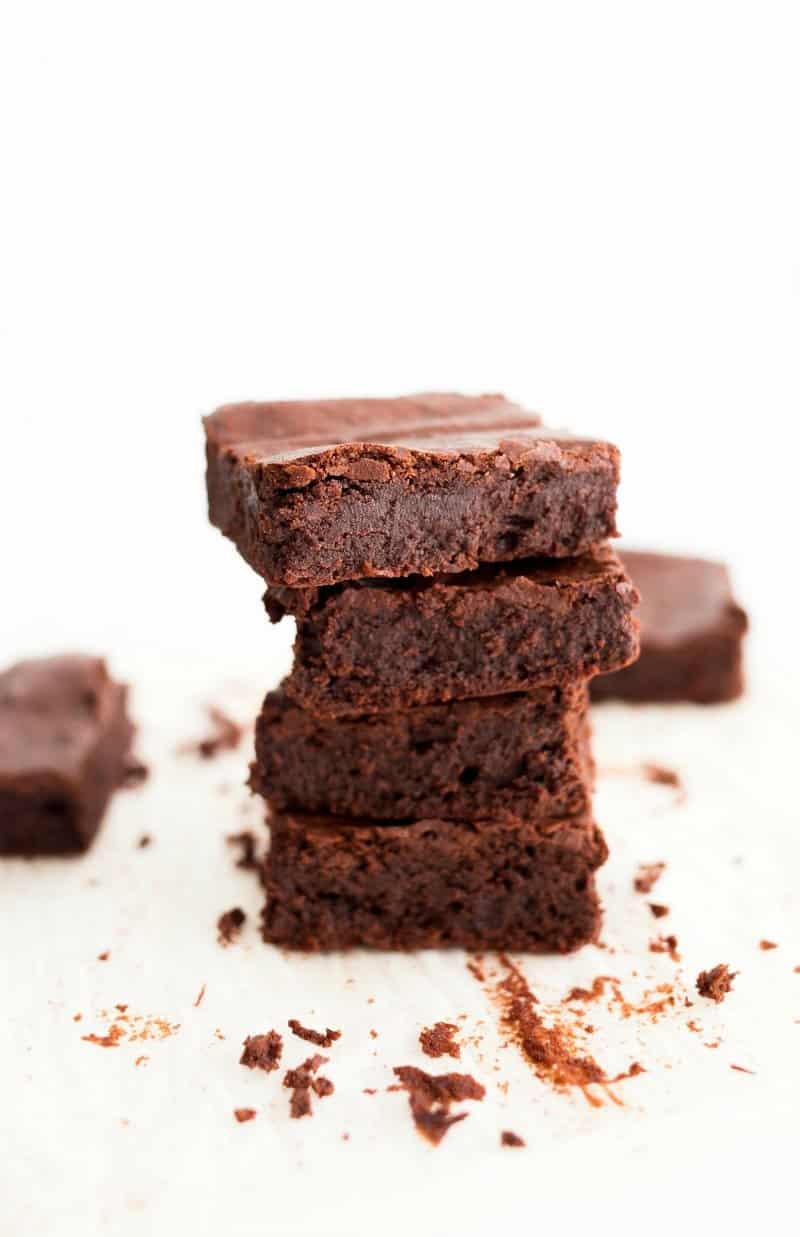 No-Bake Nutella M&M Oatmeal Balls are an irresistible sweet treat you can make in a matter of minutes! Bite-sized balls of Nutella love that are loaded with oats and mini M&M's. Yum!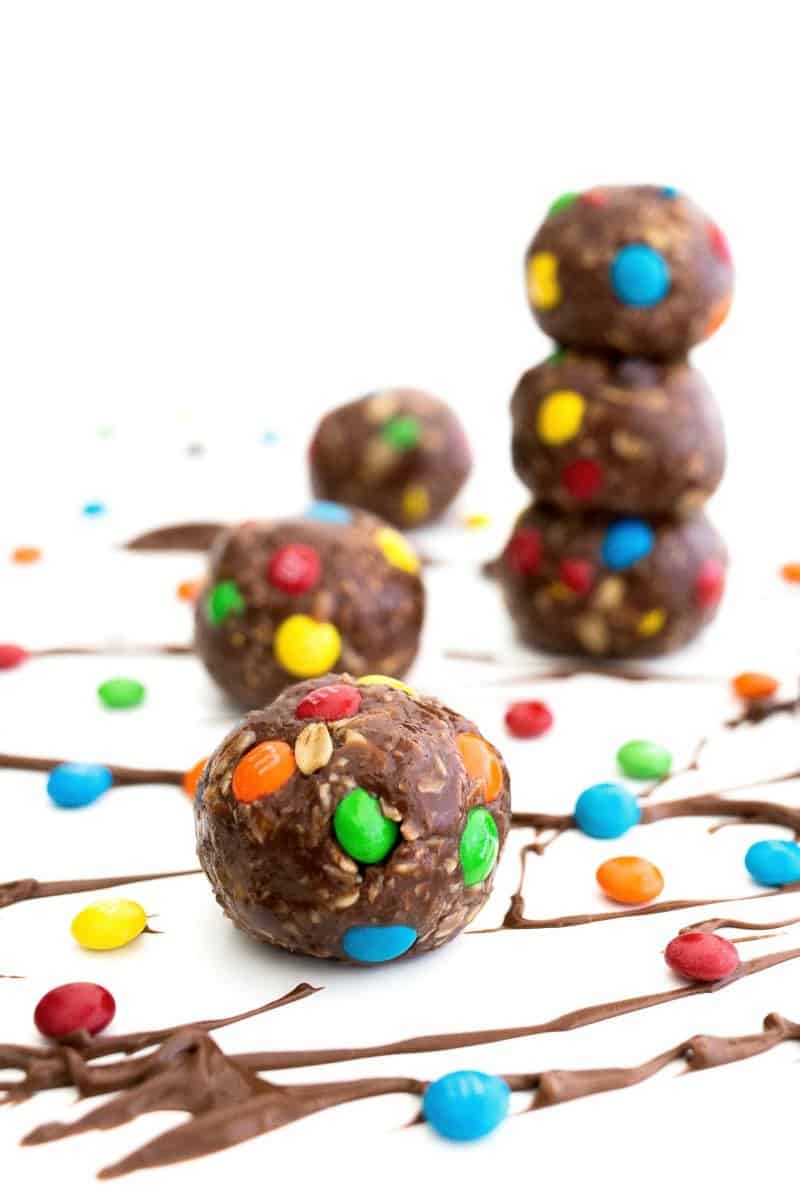 Cool off with a Salted Caramel Pretzel Milkshake that's the perfect balance of sweet and salty with little bits of crunchy pretzel in every sip.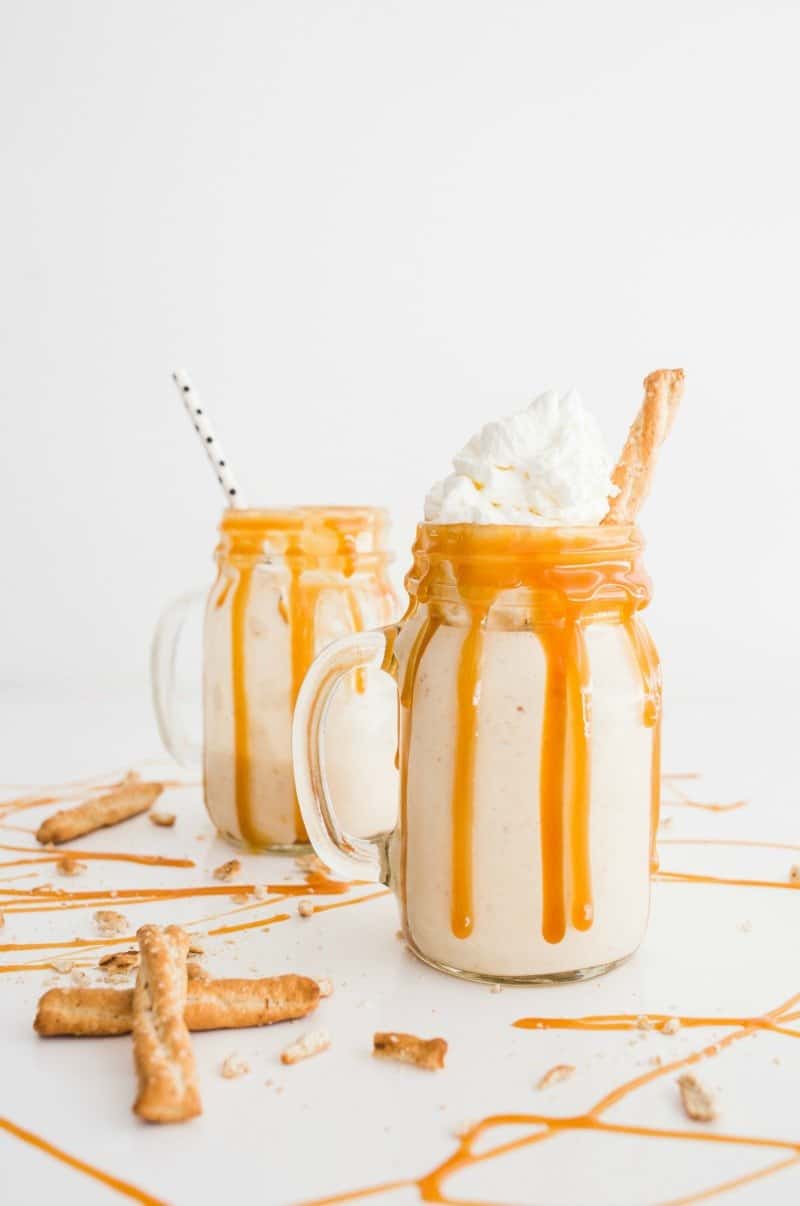 For all my fellow chocolate lovers out there! This incredibly moist Chocolate Chocolate Chip Sheet Cake is so amazing it will knock your socks off!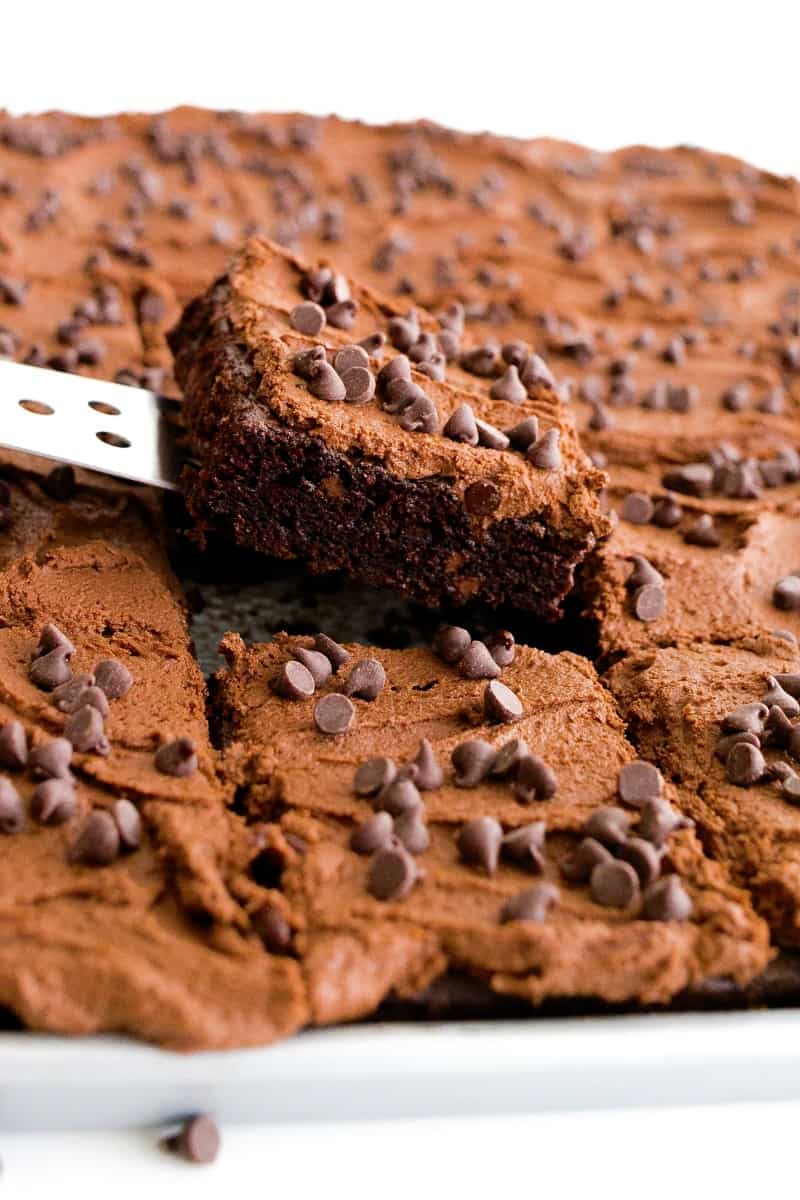 Peanut Butter Chocolate Chip Rice Krispie Treats take the classic marshmallow treat to the next level by just adding two simple ingredients!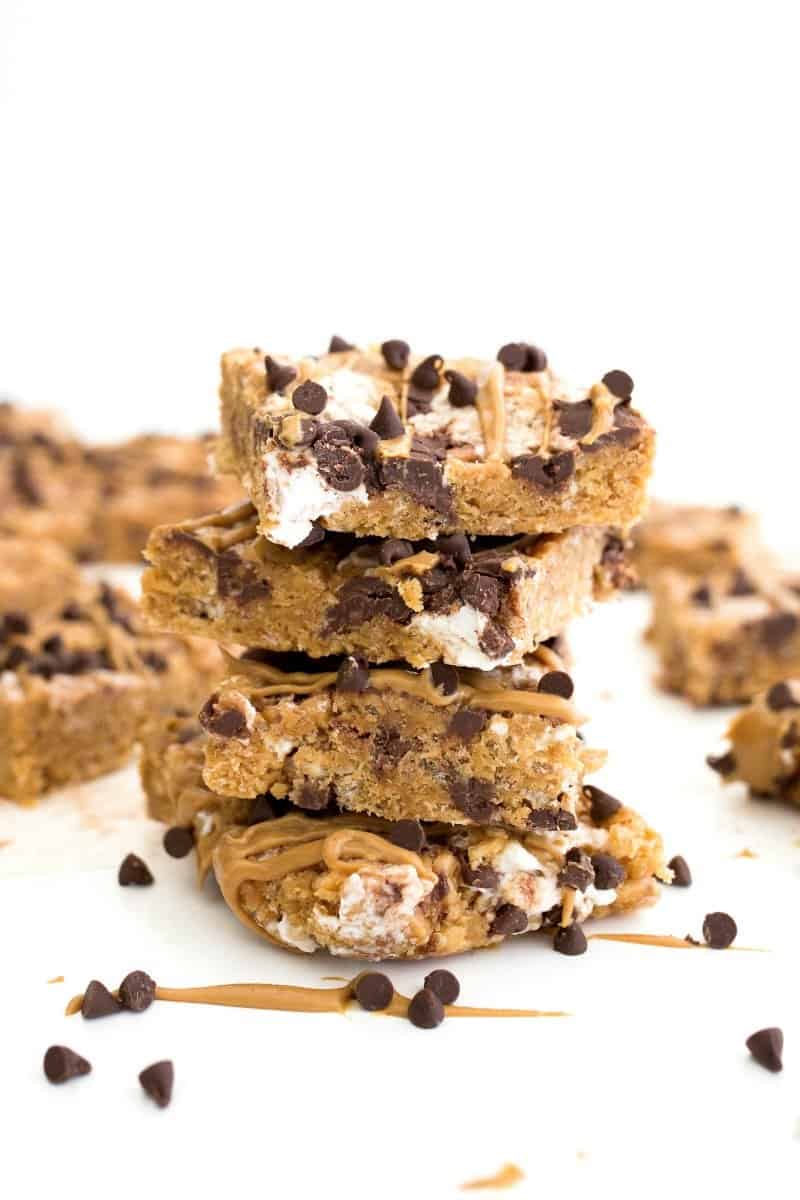 Nutella lovers rejoice! These 4-Ingredient Flourless Nutella Cookies are a delicious dream come true. That's right, just four ingredients for these delicious cookies!!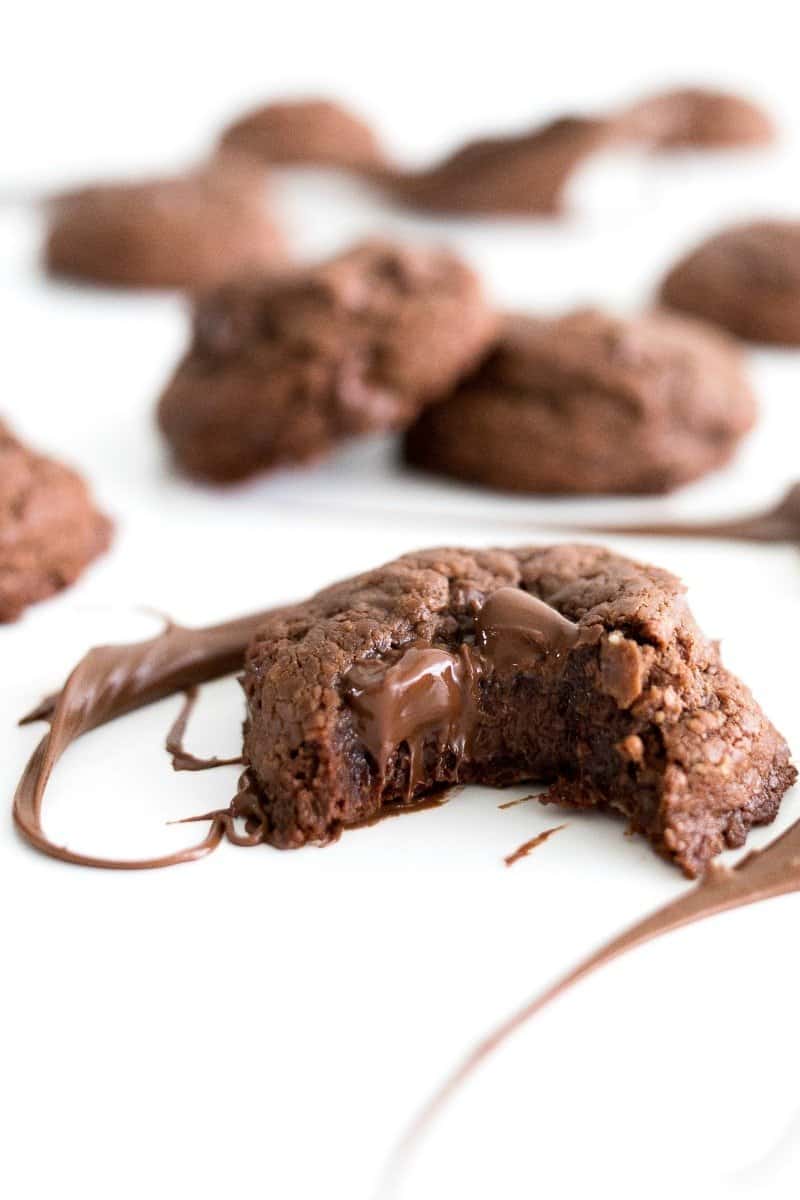 You can't go wrong with good ol' Cowboy Cookies! Everyone loves these loaded oatmeal cookies with crispy cornflakes cereal, sweet chewy coconut, crunchy pecans, and a triple play of melty chocolate, white chocolate and butterscotch chips.

Just 4 ingredients is all it takes to make these Dark Chocolate Covered Peanut Butter Stuffed Dates with Sea Salt for a delectable sweet and salty treat!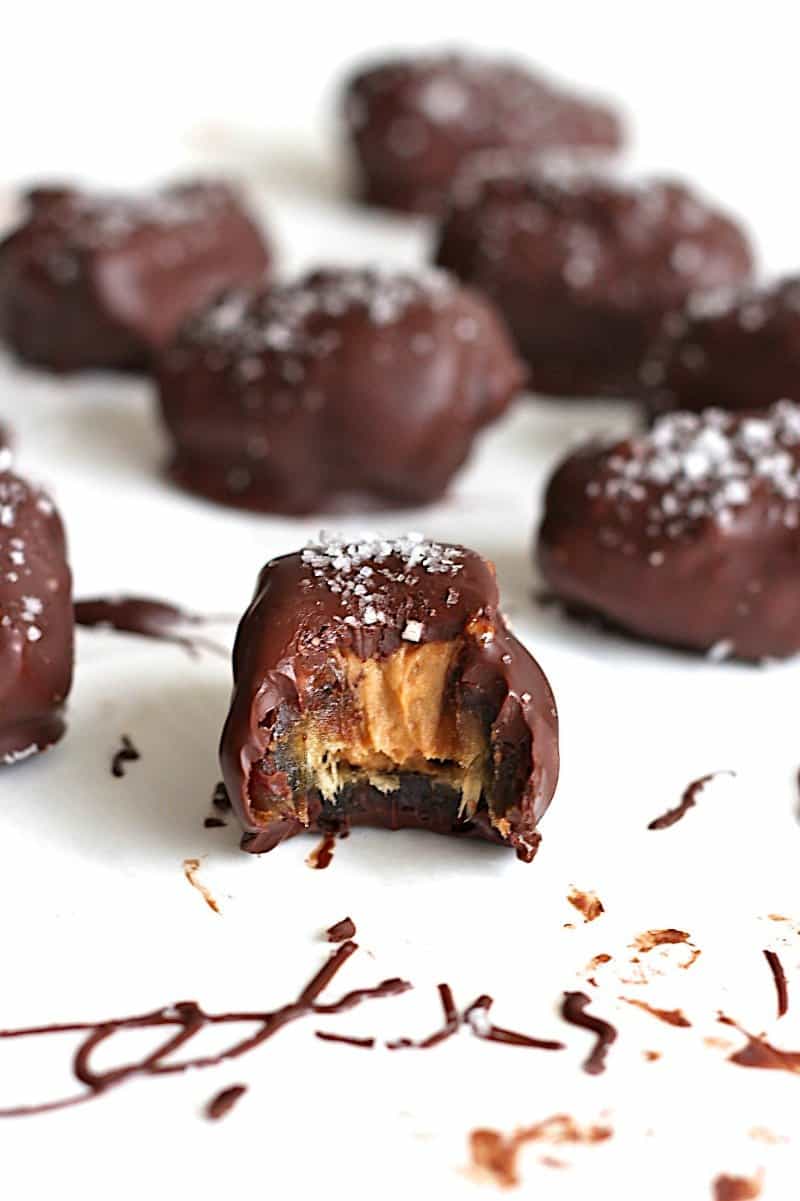 Sweeten any celebration with these irresistible Oreo Cake Balls! Vanilla cake is mixed with crushed Oreo cookies then covered in white chocolate and topped with cookies and cream sprinkles. Amaze-balls!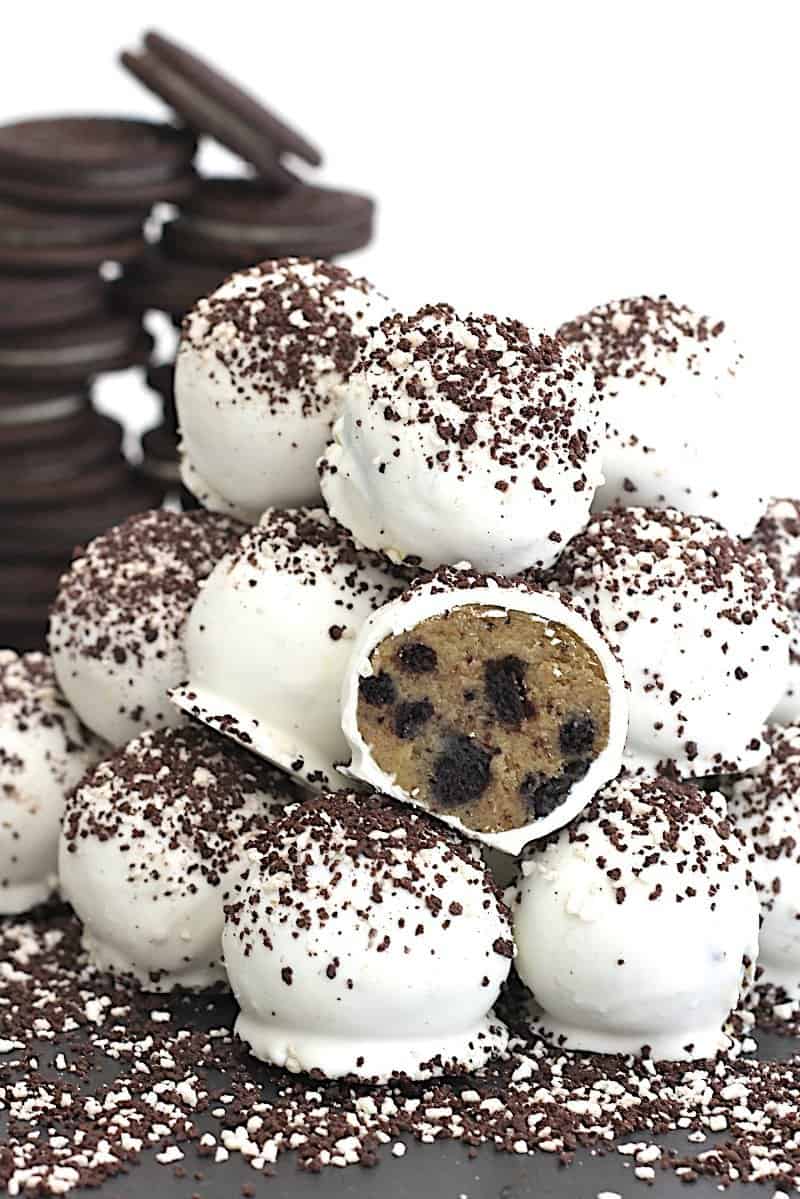 Make s'mores night even s'more fun with a loaded S'mores Tray that let's each person build their own s'mores creation – the possibilities are endless!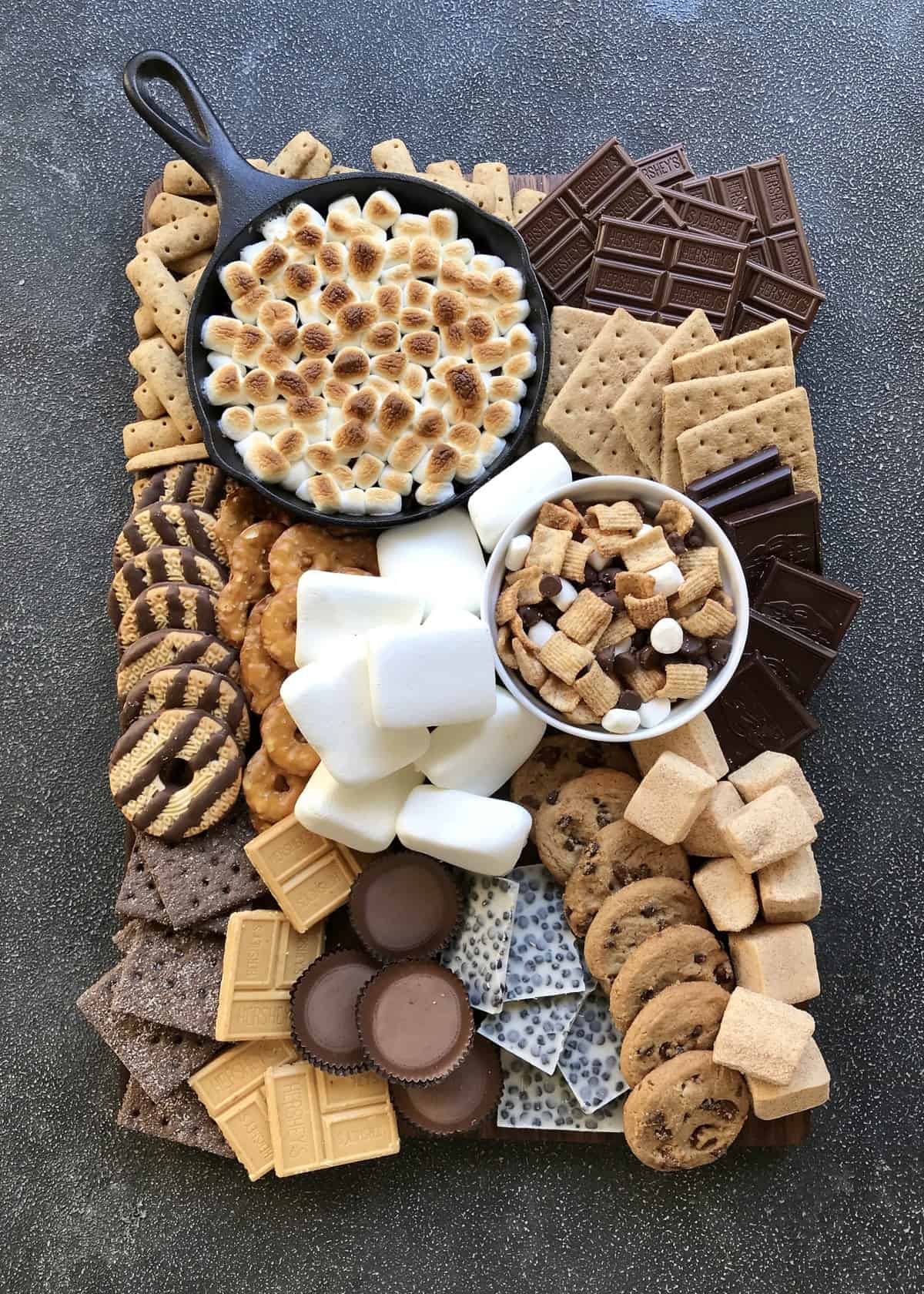 Enjoy!
I hope these sweeten your day the same as they do ours, friends! When you make one of my recipes, be sure to snap a picture and share it with me on Instagram @thebakermama so I can see and others can be inspired.
I sure love seeing you make and enjoy the recipes I share.
xoxo,