Hi, I'm Maegan! Welcome to The BakerMama where I share easy, family-friendly recipes, creative meal ideas, tasty food finds, a glimpse into everyday life as a family of 6, and beautiful delicious food board creations!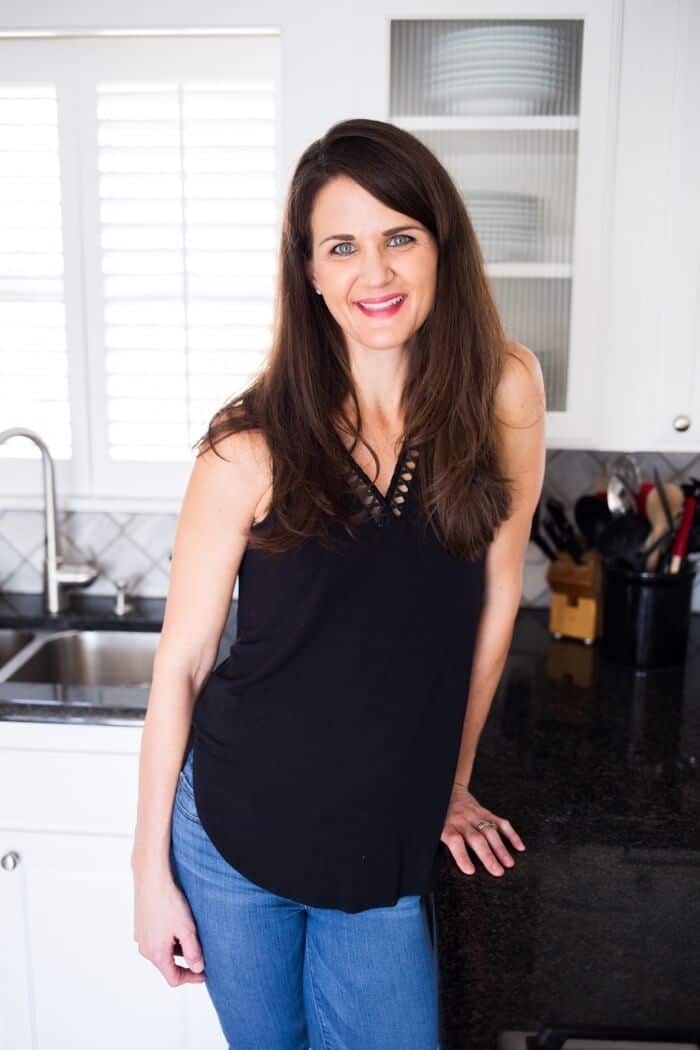 Cooking and baking delicious food is my favorite way to serve others. Friends and family know that when they show up at my door, they'll be greeted with a big hug and something yummy waiting for them in the kitchen. As I sit down to enjoy my creations with them, I love to watch the reaction as they take their first bite. I know I've created something delicious when their eyes get big, a smile comes across their face, and a long "mmmmm" comes out of their mouth. I just wait for it and it makes me so happy!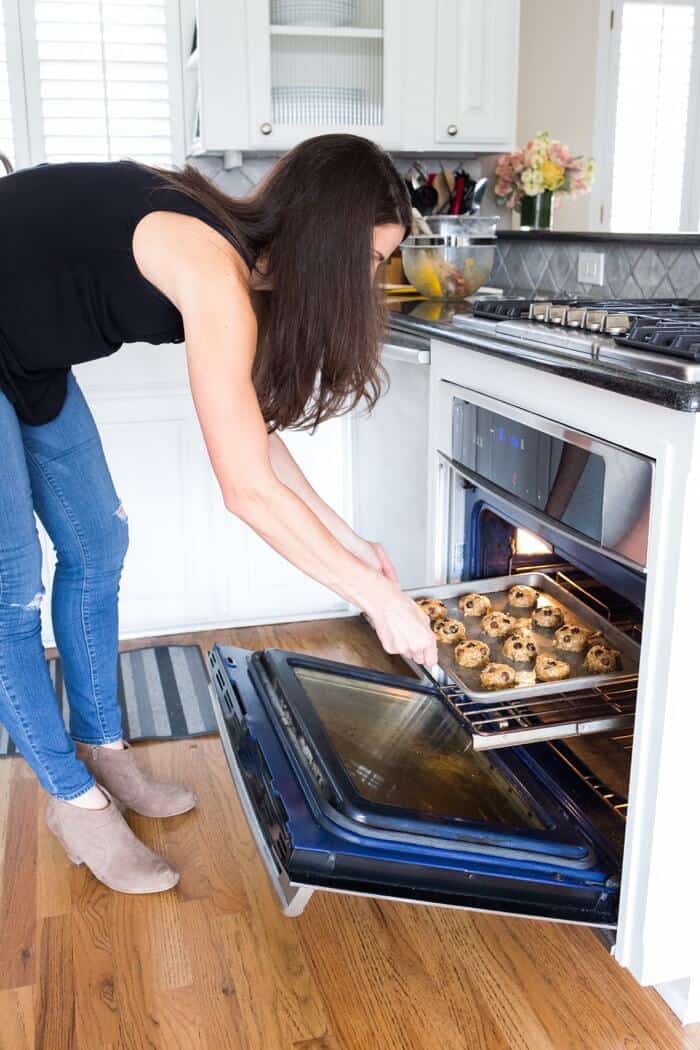 I learned early on that homemade food is an important part of our lives and can bring people together in such a special way. My life has been filled with memories of wonderful food being prepared in the kitchen and enjoyed around the table with family and friends. My hope is to fill our home with these same memories and raise a family that enjoys eating and preparing delicious food as much as I do.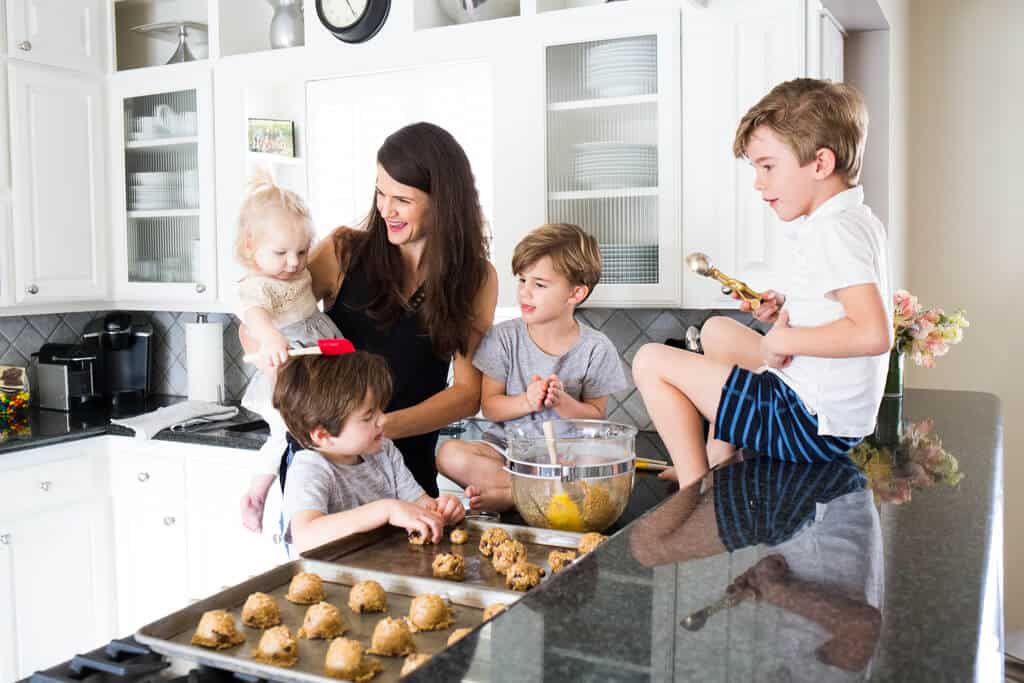 Food is a family affair in our home as my husband, Brandon, is just as passionate about cooking and eating as I am, and we're already seeing the appreciation and excitement from our little ones when we're all in the kitchen cooking together.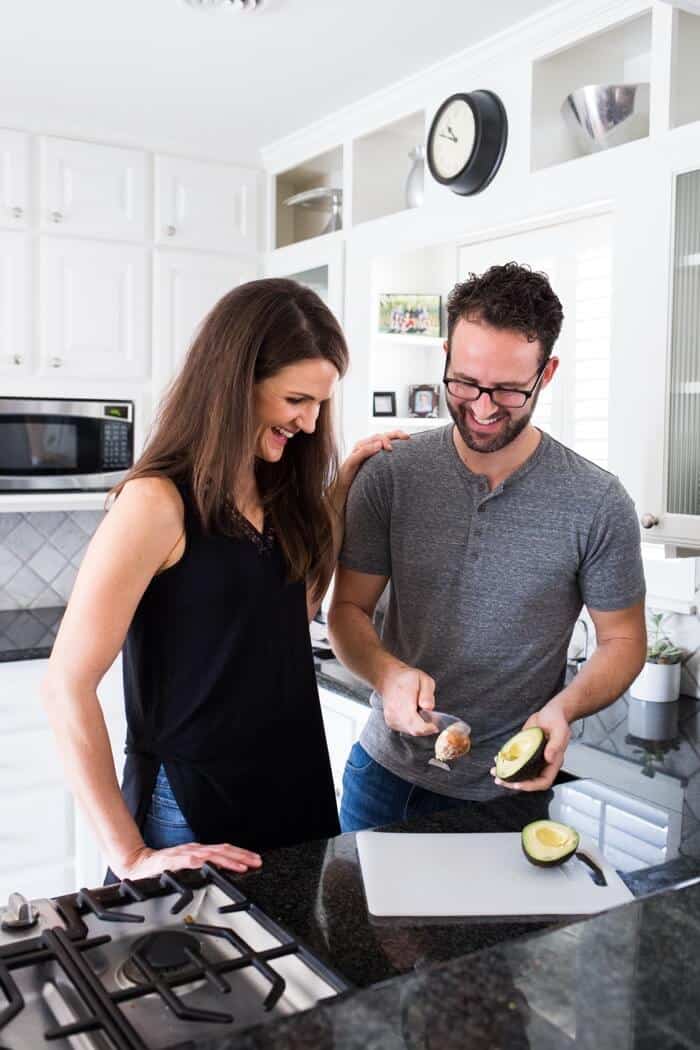 I like to say Brandon is the milk to my cookies! I couldn't imagine life without him. We feed each other with love, laughter and some ridiculously good food! He's a traveling consultant by week and our home chef and bartender on the weekends. The man can sous vide a great steak, shake a marvelous mule and flip a perfect pancake!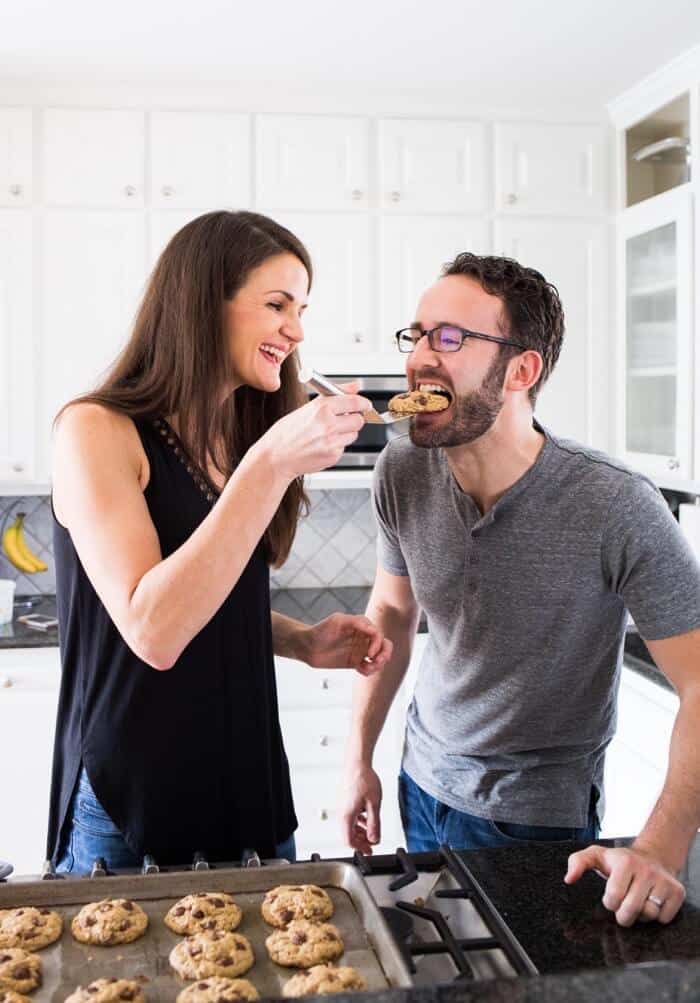 Our sweet kids are the icing on our cake!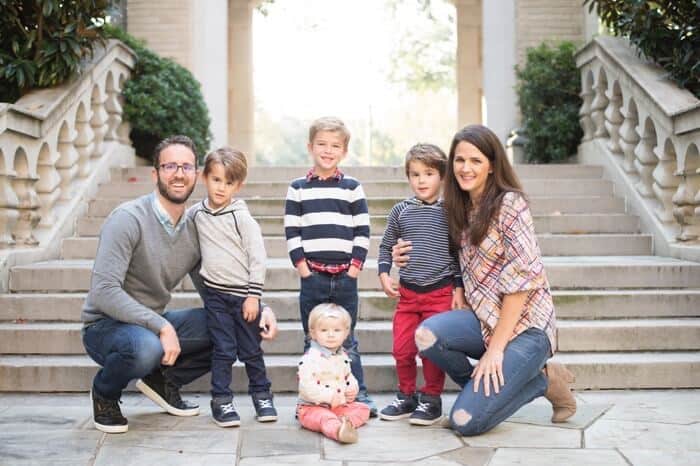 Baker, our oldest, just might be named after my passion for baking. His happiness is contagious and his questions are endless, which I love! Bryce & Barrett, "the twins", keep us on our toes with their adventurous ways and bold personalities. I can only imagine what our grocery cart will look like when these three are teenagers. Being a "boy mom" is so much fun!
And in November 2015, we welcomed little miss Brooklynn (we call her Brookie!) to the family. We can't imagine or even remember life without her. She's always smiling and has the best happy-go-lucky personality. Being a girl mom now is a whole new world that I never thought I wanted until I had Brookie. Love my little sidekick!
Never a dull or quiet moment with these four, but we wouldn't wish it any other way. They're our everything!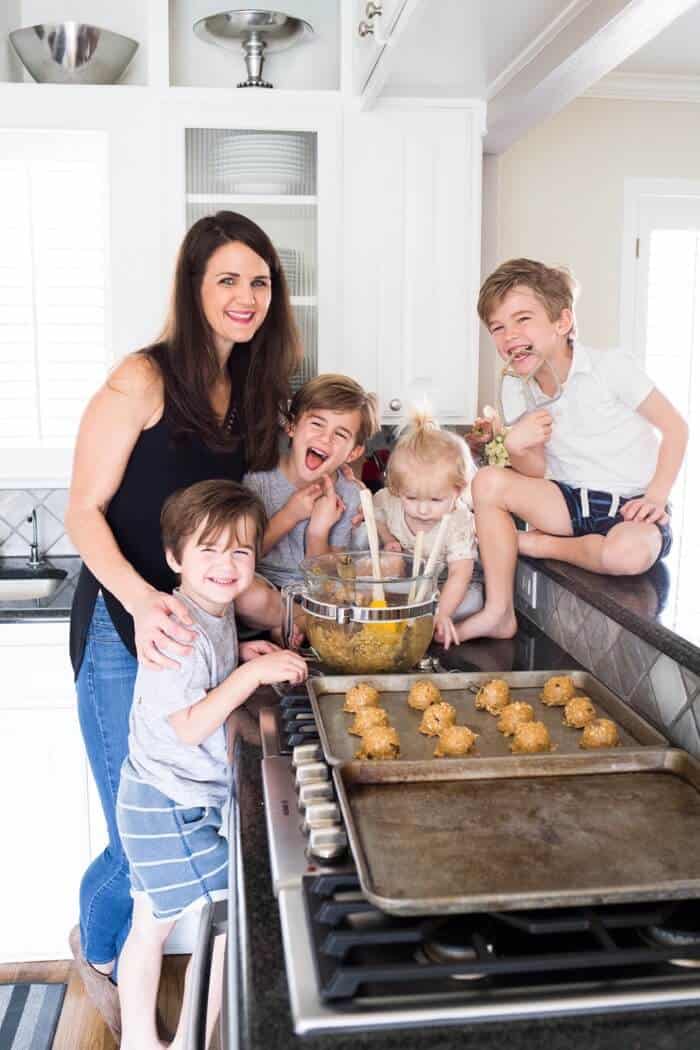 I strive for simplicity in the kitchen and I promise, with my encouragement and instructions, you'll be able to successfully make any recipe I share with you. And if you have any questions at all, just ask! I'm here to help you fill your home and your loved ones' tummies with delicious food and wonderful memories!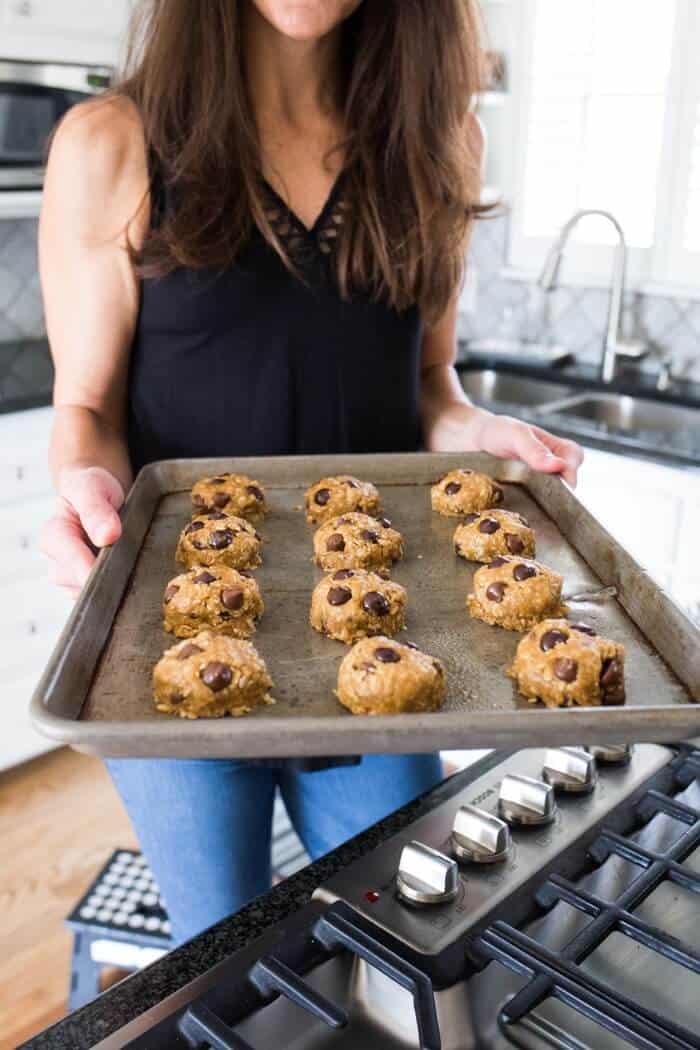 Thanks for following along! Have fun and enjoy the deliciousness!
xoxo,

---
Get to know me more…
go-to meal: Favorite 5-Minute Lunch Salad or a cheese and charcuterie board
what's in my cup: cold brew by morning, diet coke by afternoon, and wine or Brandon's amazing cocktails by night with lots and lots of water in between
where you'll likely find me: at the coffee shop or in my kitchen
favorite color: grey
favorite workout: Peloton
most used kitchen tool: KitchenAid Mixer
pet peeve: loud chewing
food I don't like: cheesecake
can't live without: burt's bees
worst habit: I drive through and get a large Diet Coke from McDonald's almost every afternoon. It gets me through dinner and bedtime craziness!
favorite candy: dark chocolate covered almonds (I keep them in the freezer!)
one thing you might not know about me: I was a state champion tennis player in high school
favorite movie: Pitch Perfect
favorite tv shows: Game of Thrones, Ozark, Stranger Things, 24, Friday Night Lights, Parenthood
favorite family tradition: Sunday morning breakfast tradition and birthday donut cakes