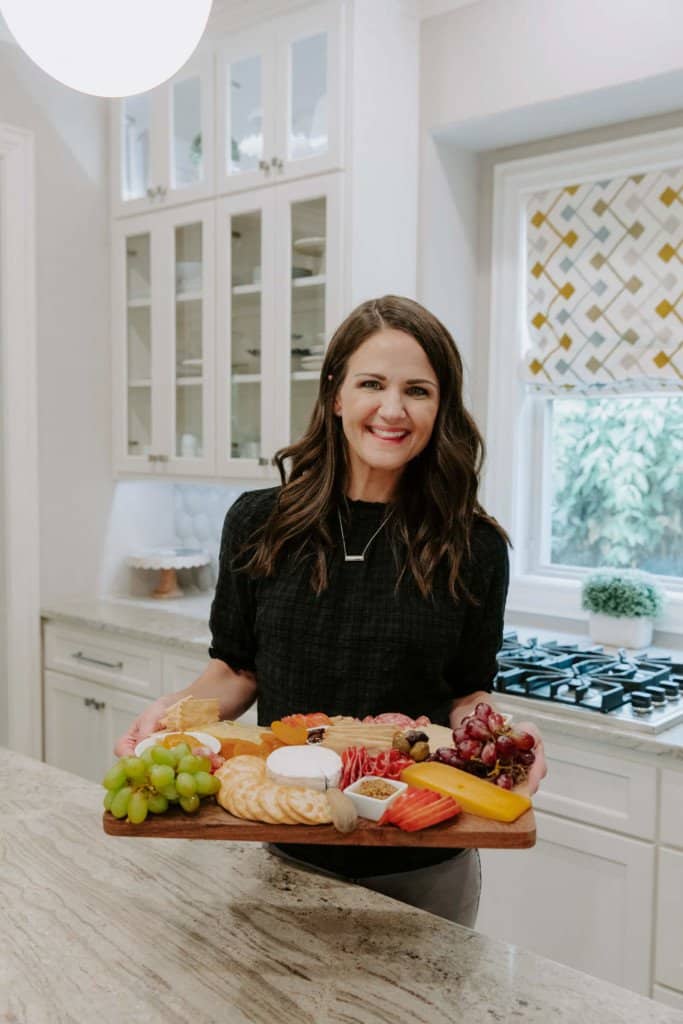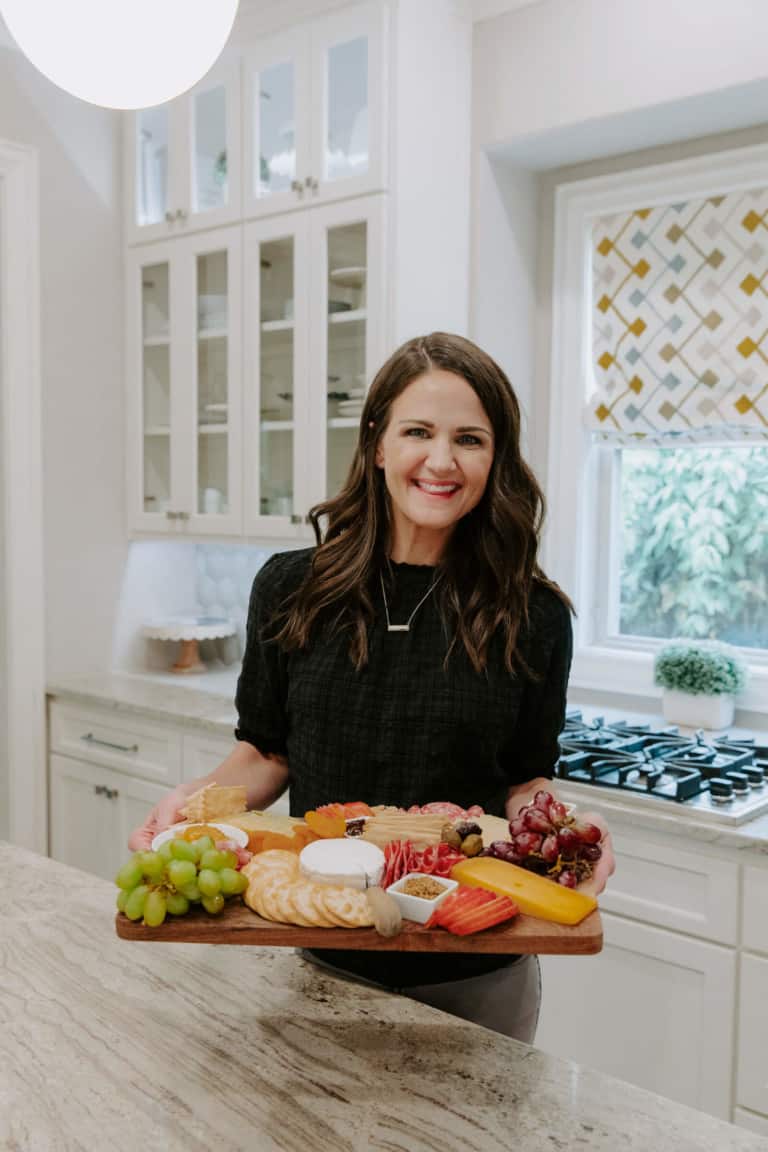 Hi, I'm Maegan! Welcome to The BakerMama where I share easy, family-friendly recipes, beautiful food boards, spectacular spreads, creative meal ideas, tasty food finds and a glimpse into everyday life as a family of 6.
I started The BakerMama in 2012 and it now has over seven hundred original recipes and creative meal/snack ideas that I make regularly for my family and friends.
I'm a mother of four children, Baker, Bryce, Barrett, and Brookie, and married to my best friend and fellow foodie, Brandon. The kitchen is the heart of our home and we love welcoming others into it. We live in Dallas, Texas.
I learned early on that food is an important part of our lives, from how we enjoy it to the way it nourishes us. My life has been filled with memories of wonderful meals enjoyed with family and friends. My hope is to fill our home with these same memories and raise a family who appreciates the deliciousness and the joy that food brings us.
Preparing delicious food is my favorite way to serve others. Friends and family know that when they show up at our door, they'll be greeted with a big hug and something yummy waiting for them to enjoy. As we gather around to enjoy the deliciousness with them, I love to watch the reaction as they take their first bite. I know I've created something delicious when their eyes get big, a smile comes across their face, and a long "mmmmm" comes out of their mouth. I just wait for it and it makes me so happy!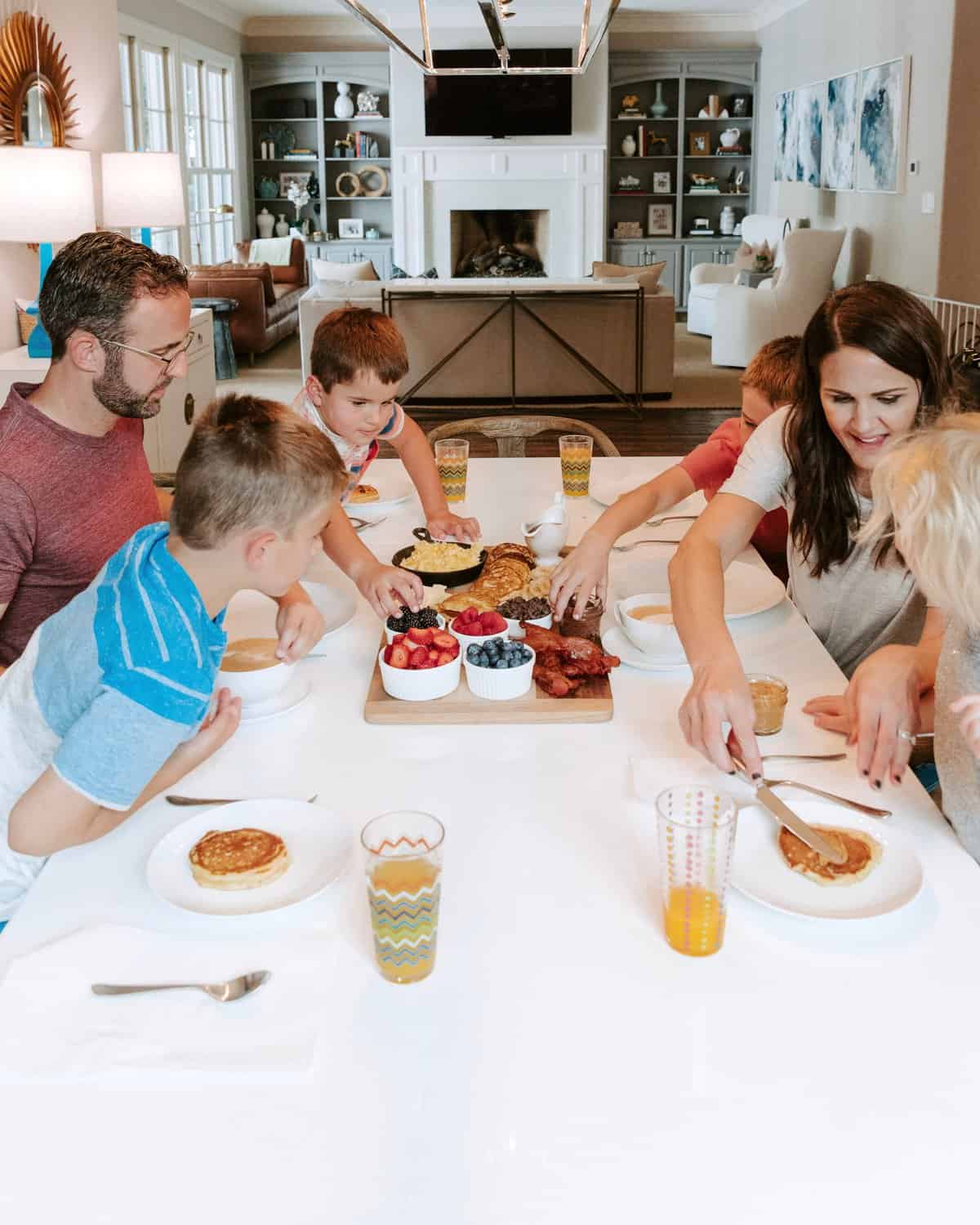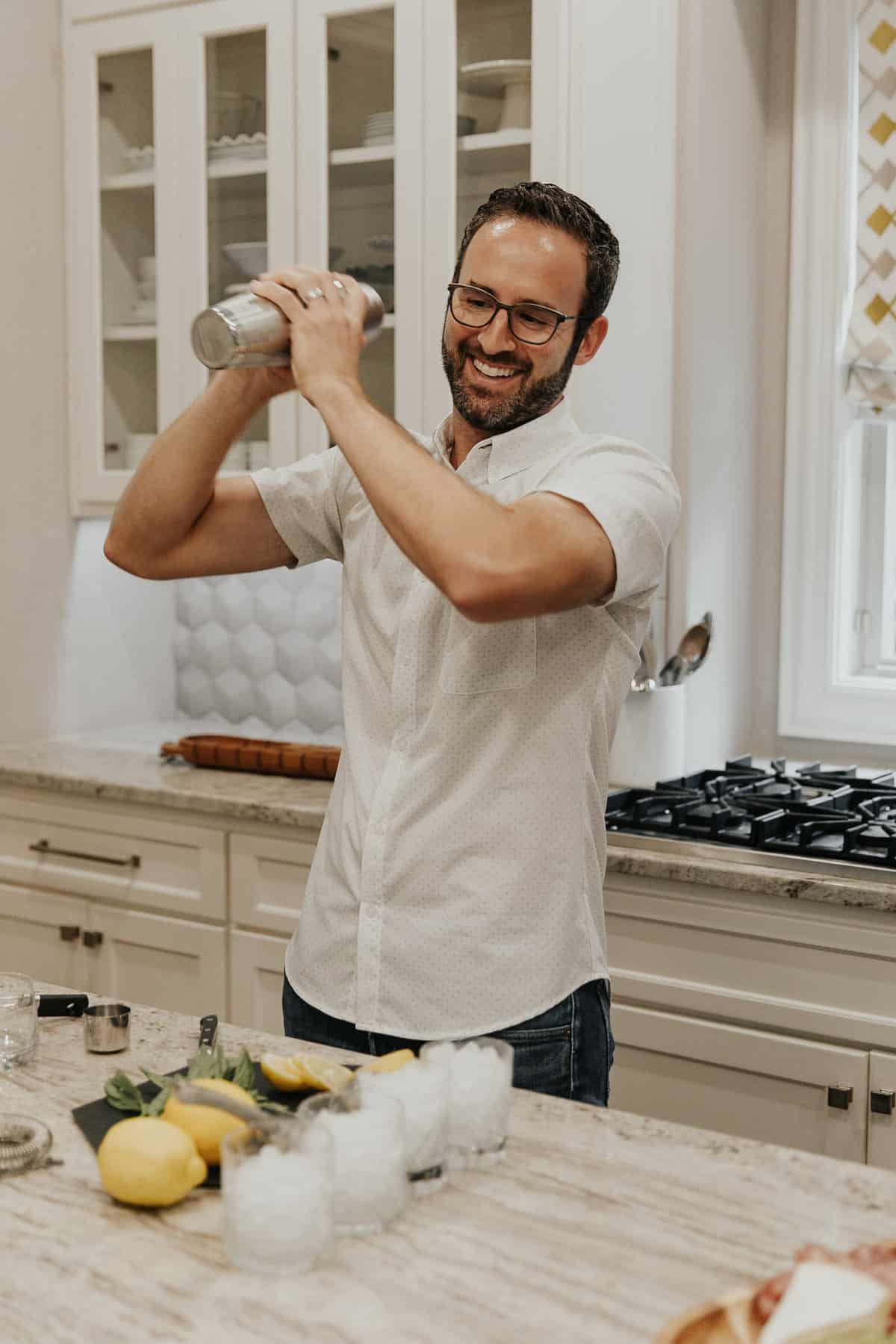 A Family Affair
Food is a family affair in our home as my husband is just as passionate about cooking and eating as I am, and we're already seeing the appreciation and excitement from our little ones when we're all in the kitchen cooking together. I couldn't imagine life without Brandon. We feed each other with love, laughter and some ridiculously good food! He's a management consultant by week and our home chef and bartender on the weekends. The man can sous vide a great steak, shake a marvelous mule and flip a perfect pancake!
It's never a dull or undelicious moment around here. Our crew certainly keeps us on our toes, but we wouldn't wish it any other way. They're our world!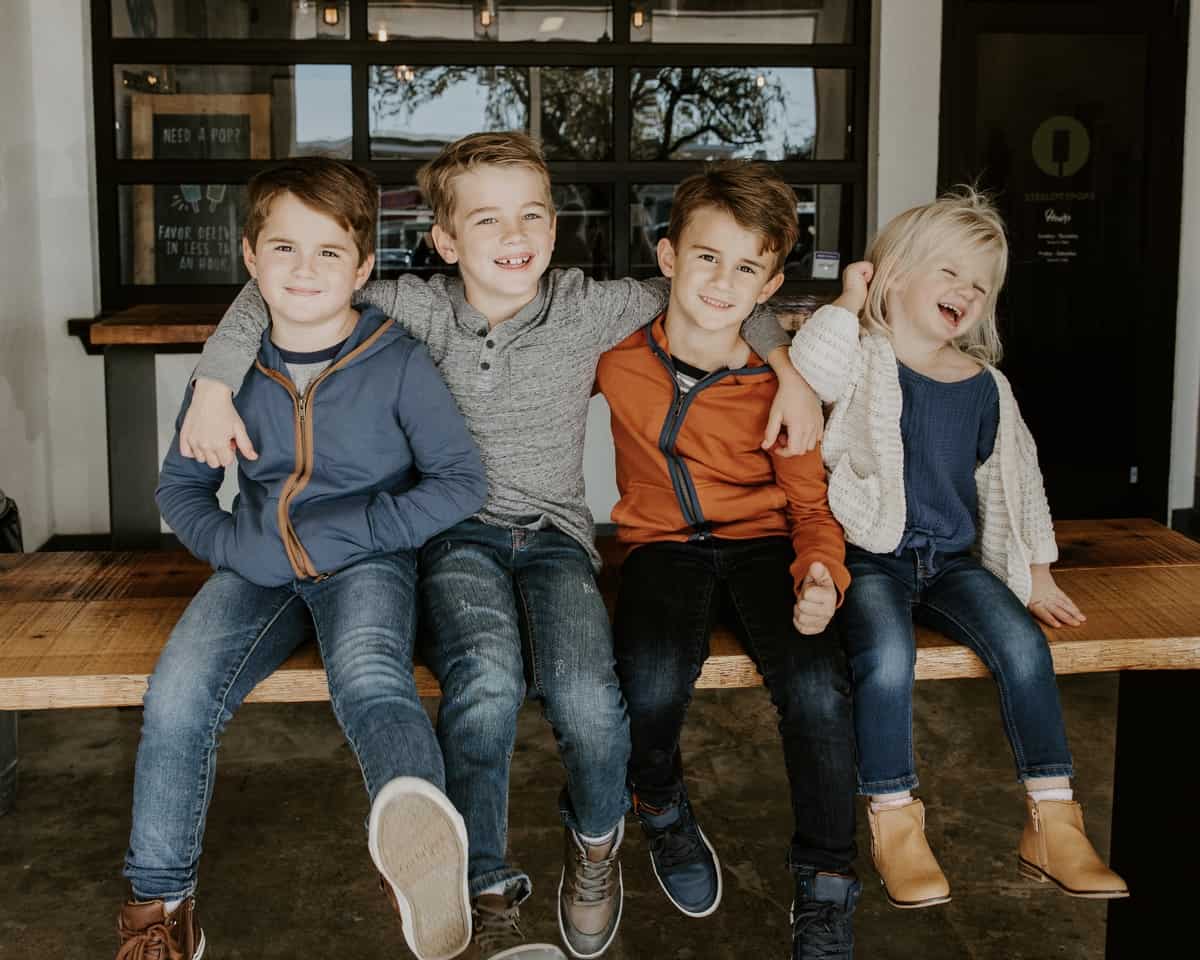 Baker, our oldest, just might be named after my passion for baking. Not really, but it's fun to say! His happiness is contagious and his questions are endless, which I love! Bryce & Barrett, "the twins", keep us on our toes with their adventurous ways and mischievous personalities. I can only imagine what our grocery cart will look like when these three are teenagers. Being a "boy mom" is so much fun!
And then we have little miss Brookie! We can't imagine or even remember life without her. She's always smiling and has the best happy-go-lucky personality. Becoming a girl mom after having three boys was a whole new world that I never thought I wanted until we had Brookie. I sure do love my girly girl sidekick!
Family is everything.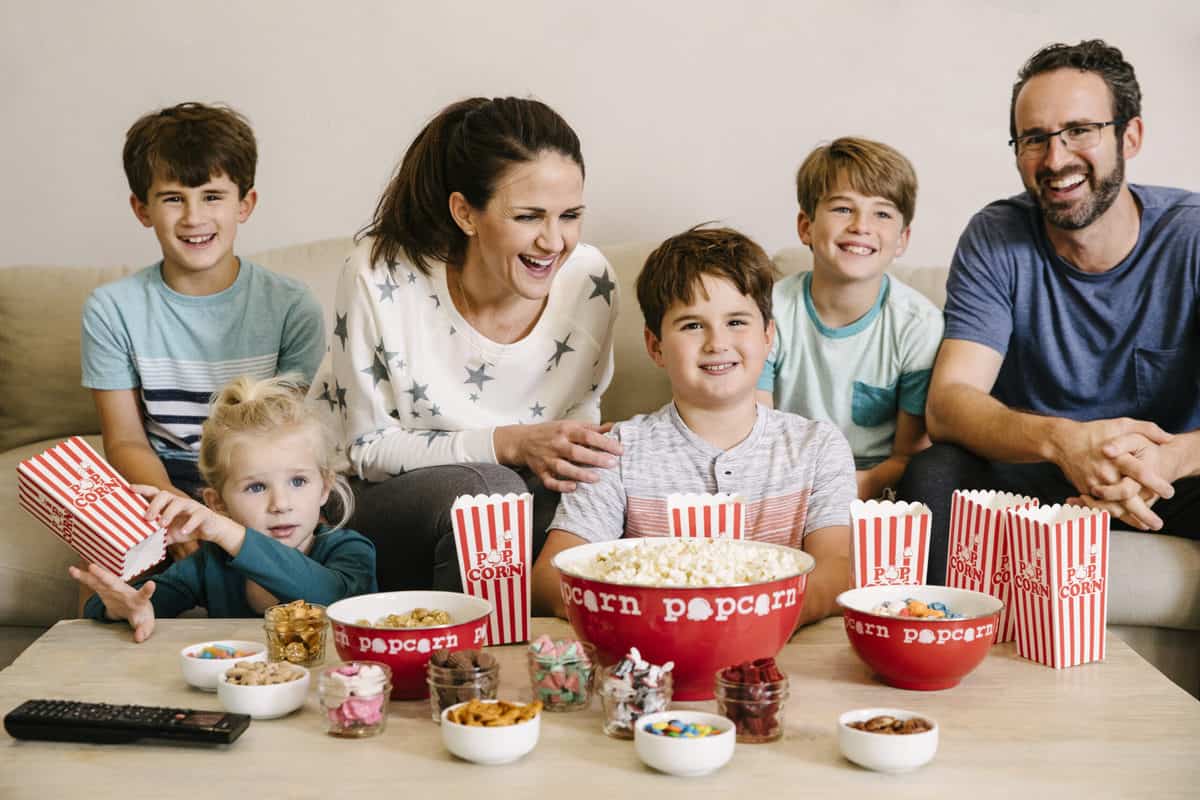 From Blogger to Cookbook Author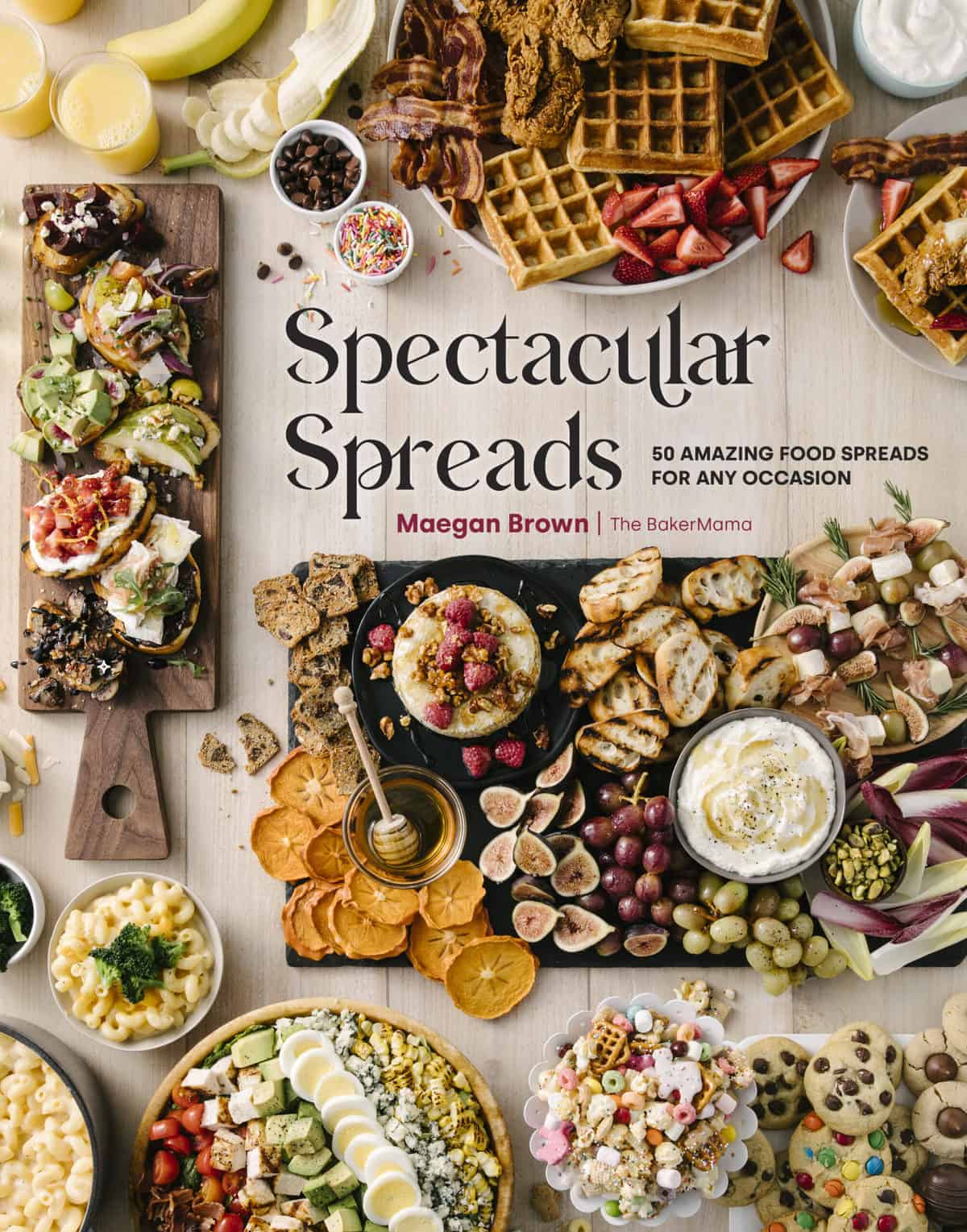 My new cookbook, Spectacular Spreads, was released in September 2021. This cookbook is all about laying out a spread that you and your loved ones will enjoy and create memories with. Each spread features exciting and simple recipes with creative twists. These unbelievably impressive spreads aren't just beautiful, they're delicious, too.
From holidays to birthdays, to cocktail hours and baby showers, I've got your events and special occasions covered. With over 250 recipes, each of the 50 spreads in this book features several easy-to-make recipes and store-bought suggestions, too. I've done the creative thinking and detailed planning for you so all you have to do is bring it to the table. But Spectacular Spreads isn't just about entertaining. I've created super simple build-your-own breakfast, lunch, and dinner spreads that you can easily pull together for a weekday meal.
My hope for Spectacular Spreads is that it makes entertaining and mealtime easy with these spectacular spreads, menus, recipes and build-your-own meal bars. I want to take the stress out of feeding your family and hosting a crowd in a way that you can confidently and joyfully prepare and serve these spreads and enjoy them with your loved ones.
---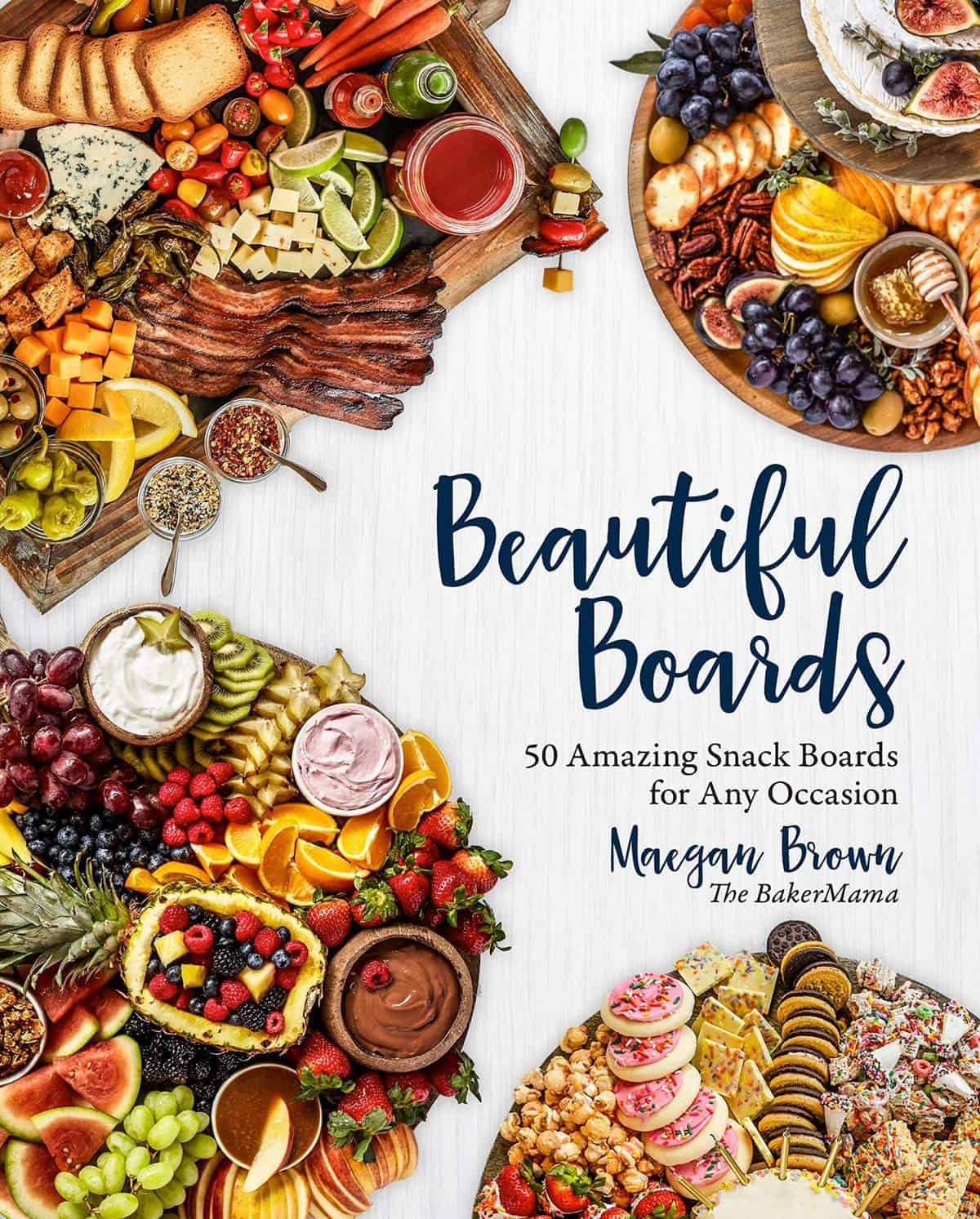 My first cookbook, Beautiful Boards, was released in September 2019. It's filled with 50 delicious and family-friendly snack boards for any occasion along with 25+ simple recipes and all my step-by-step tips for recreating these beautiful boards. Food boards have also proven to be a great way to eat as a family and entertain our friends. It amazes me how something as simple as how we serve our food can have such an impact on how and what we eat. It's a way of serving that gives people options and awareness for what they're eating. And it truly brings people together in such a special way!
My dream for Beautiful Boards is to encourage others to get in the kitchen and make something memorable for their family and friends to enjoy together. It's such a beautiful book and know those who have it will be so inspired by all the amazing boards in it.
Simplicity and Inspiration
I strive for simplicity in the kitchen and I promise, with my encouragement and instructions, you'll be able to successfully make any recipe or food board I share with you. And if you have any questions at all, just ask! You can email me, comment here on the blog, or message me through Instagram. I'm here to help you fill your home and your loved ones' tummies with delicious food and wonderful memories!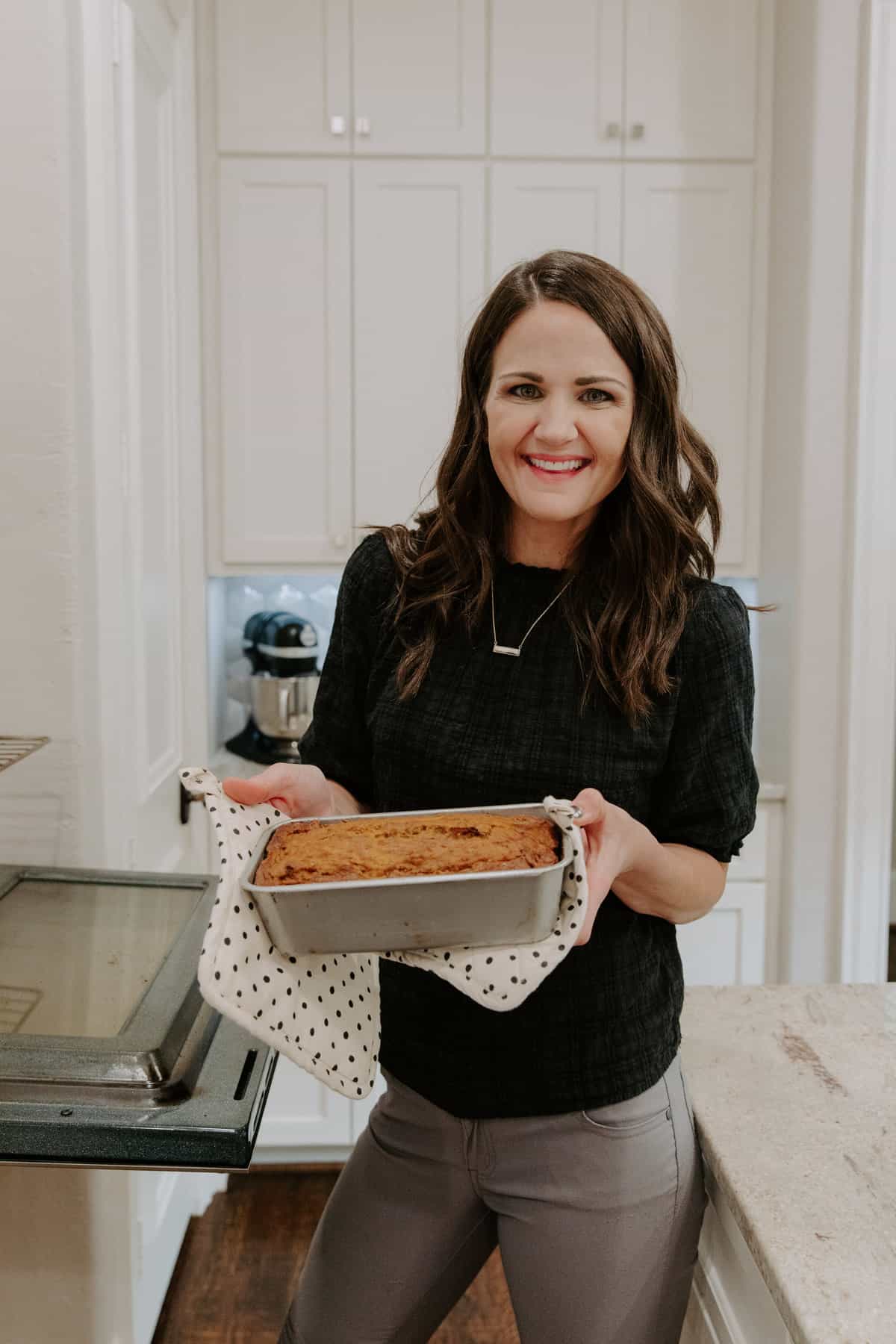 Thanks for following along! Have fun and enjoy the deliciousness!
[sig]
---
Get to know me a little more…
go-to meals: Favorite 5-Minute Lunch Salad, Sweet & Spicy Stir-Fry, Homemade Chick-fil-A Chicken Tortilla Soup, Chicken Parmesan Casserole, Stovetop Macaroni and Cheese, Cheese and Charcuterie Board
what's in my cup: cold brew by morning, diet coke by afternoon, and wine or one of @dadacookstoo's amazing cocktails by evening with lots and lots of water in between
where you'll likely find me: in my kitchen, in my car chauffeuring the kids around to all their activities, or at my favorite coffee shop working
favorite color: grey (I'm so boring, I know!)
favorite workout: Peloton (Ally Love or Emma Lovewell rides are my fave!) or a Les Mill's BodyPump class
most used kitchen tools: KitchenAid Mixer or one of my many wood boards
pet peeve: loud chewing
food I don't like: cheesecake
can't live without: burt's bees
worst habit: I drive through and get a large Diet Coke from McDonald's almost every afternoon. It gets me through dinner and bedtime craziness!
favorite candy: Milk Duds, Twizzlers or dark chocolate covered almonds (I keep them in the freezer!)
one thing you might not know about me: I was a state champion tennis player in high school
favorite movie: Pitch Perfect or any really good scary movie!
favorite tv shows: Game of Thrones, Ozark, Stranger Things, 24, Friday Night Lights, Parenthood
favorite family tradition: Sunday morning breakfast tradition and birthday donut cakes