A sweet bite-sized treat that's easy to make and tastes just like everyone's favorite monster cookie!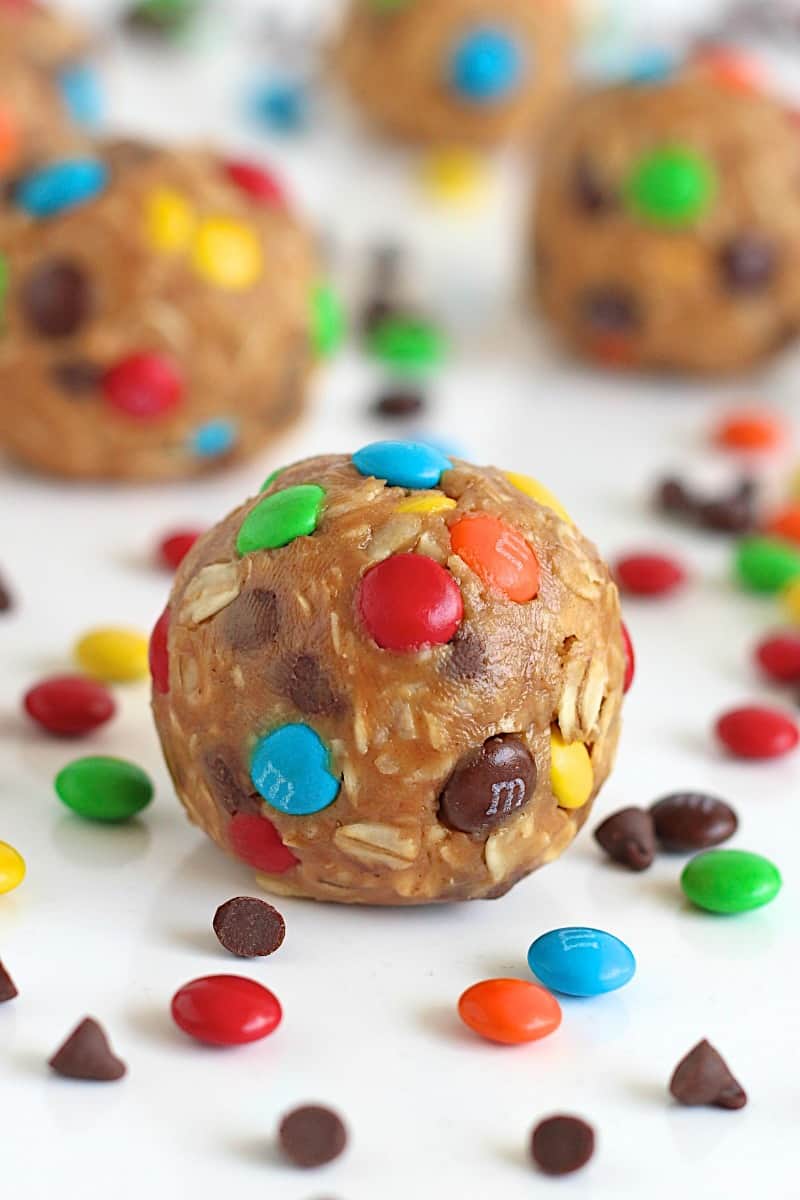 Wow! I just realized it's been a month since I've posted. With the end of the school year, preparing for our trip to Asia, traveling for 2-1/2 weeks, and jet-lag getting the best of me for the past week, I guess I took a little unintentional break from the blog. I had planned to have all these recipes ready to post before, during and after our trip, but it just didn't happen and that's okay. Life happens sometimes and priorities take precedence. It's felt great to have a little break, but now I'm ready to get back in the swing of things and share all these yummy recipes I have up my sleeve.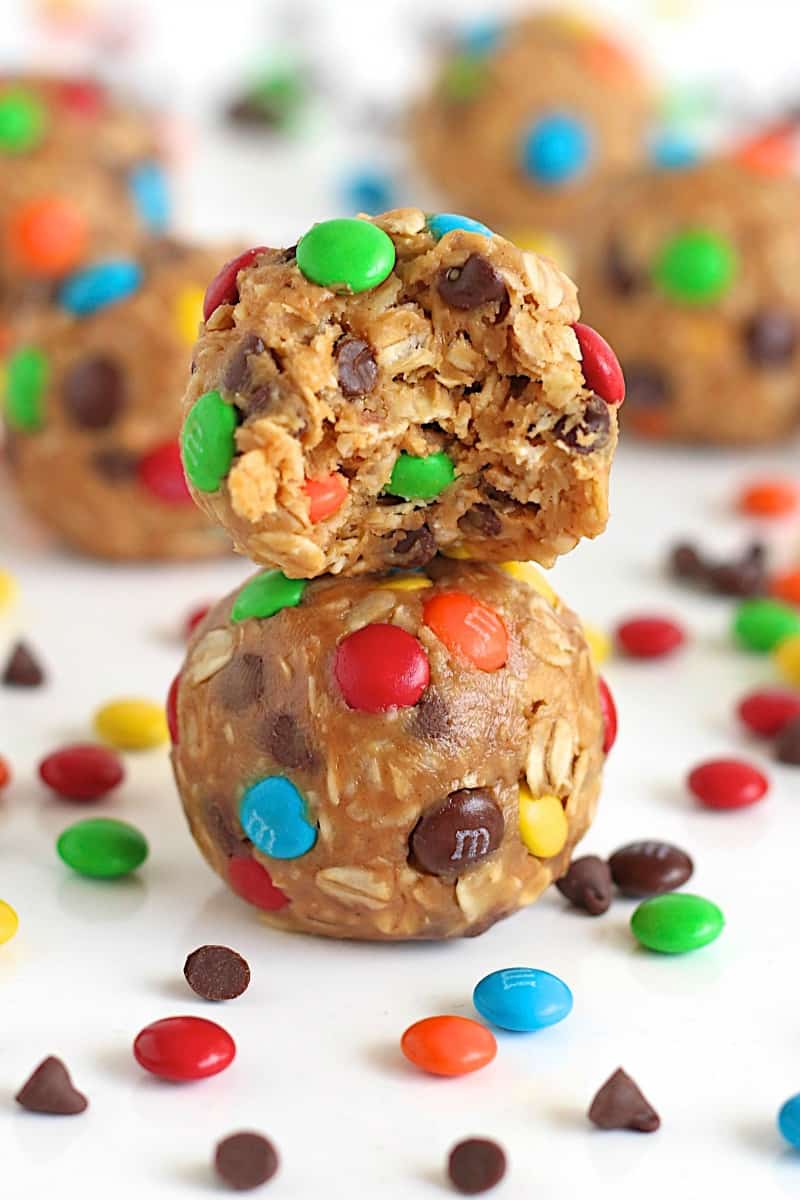 Like these monster cookie balls! They're one of our favorite treats right now. The boys love helping me make them and of course, we all love eating them!
SEE HOW THEY'RE MADE:
Just six simple ingredients is all it takes to get these balls rolling…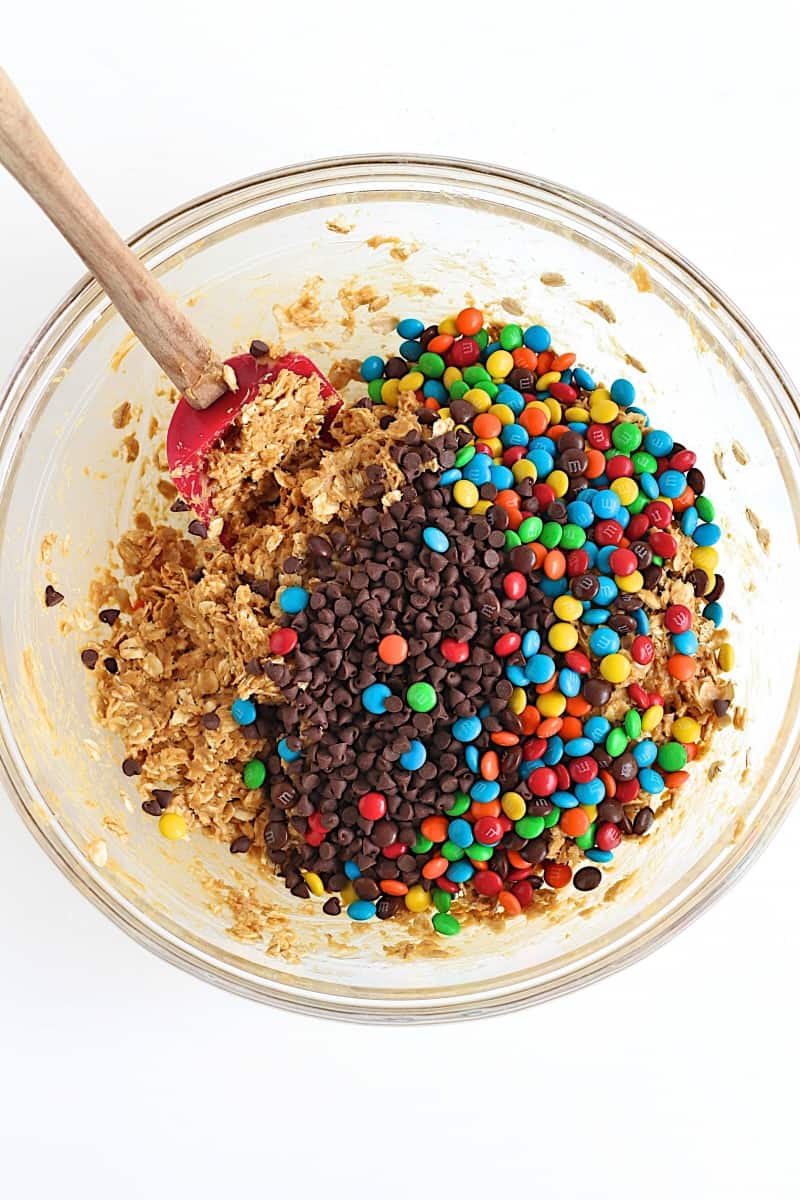 No eggs, flour or white sugar yet they still have all the flavor of everyone's favorite monster cookie. If you're like me, you might even sneak a few bites from the spoon before rolling them into bite-sized balls that are easy to store and easy to eat…
We keep a container of these yummy little balls in the refrigerator for a quick treat any time of the day. We love eating them cold, especially in the heat of the summer, but you could certainly let them come to room temp and they'll still hold their form just fine.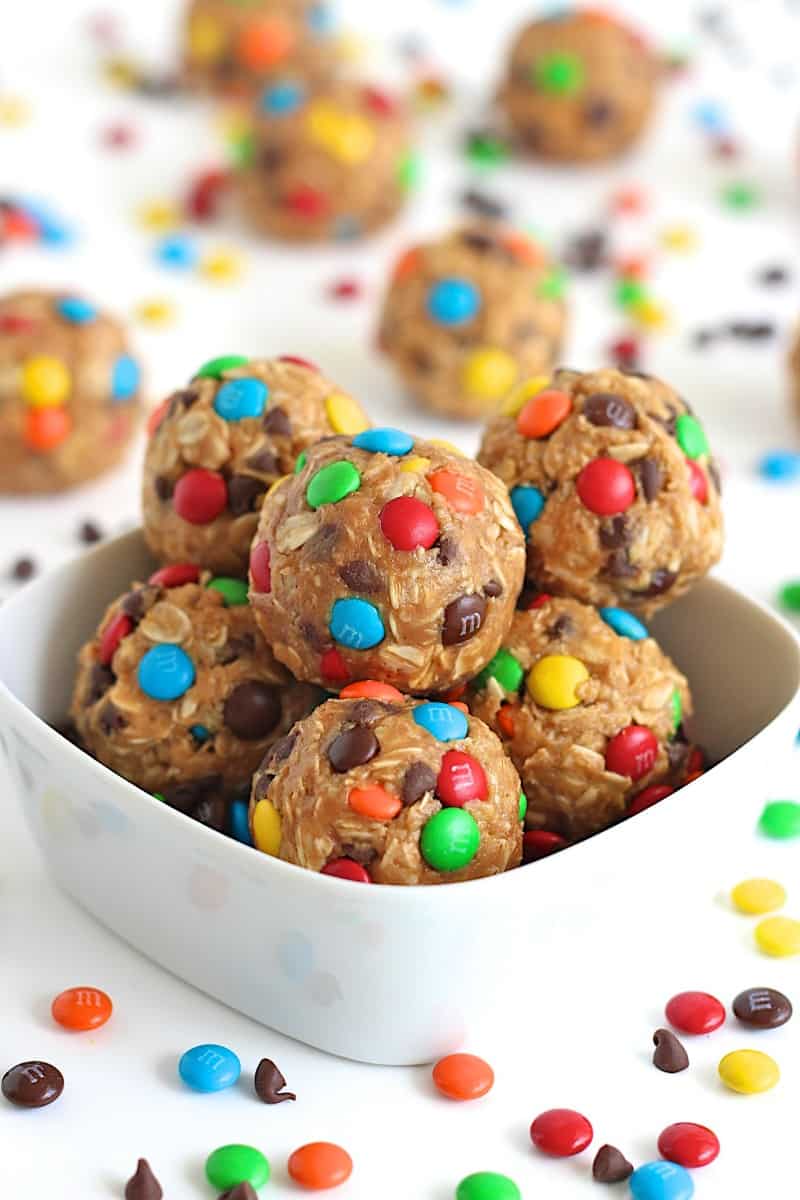 They've got it all going on. Chewy, crunchy, sweet, a little salty and lots of little bits chocolate. So much yum!
Enjoy!
xoxo,

No-Bake Monster Cookie Balls
A sweet bite-sized treat that's easy to make and tastes just like everyone's favorite monster cookie!
Author:
Maegan - The BakerMama
Ingredients
2-1/2 cups old-fashioned oats
1 cup creamy or crunchy peanut butter
½ cup honey
1 teaspoon vanilla extract
½ cup mini chocolate chips
½ cup mini M&M candies
Instructions
In a large bowl, stir together the oats, peanut butter, honey and vanilla until well combined. Stir in the chocolate chips and M&M candies. Roll dough into 2-tablespoon sized smooth balls and place on a parchment-lined baking sheet. Place in the refrigerator for 30 minutes or enjoy right away. Once the balls have set, transfer them to an air-tight container and store in the refrigerator for up to 2 weeks.