From healthy energy bites and hearty granola to dreamy and decadent icebox pies, my Favorite No-Bake Recipes leave nothing out but the oven. Skip the heat and enjoy these delicious no-bake eats!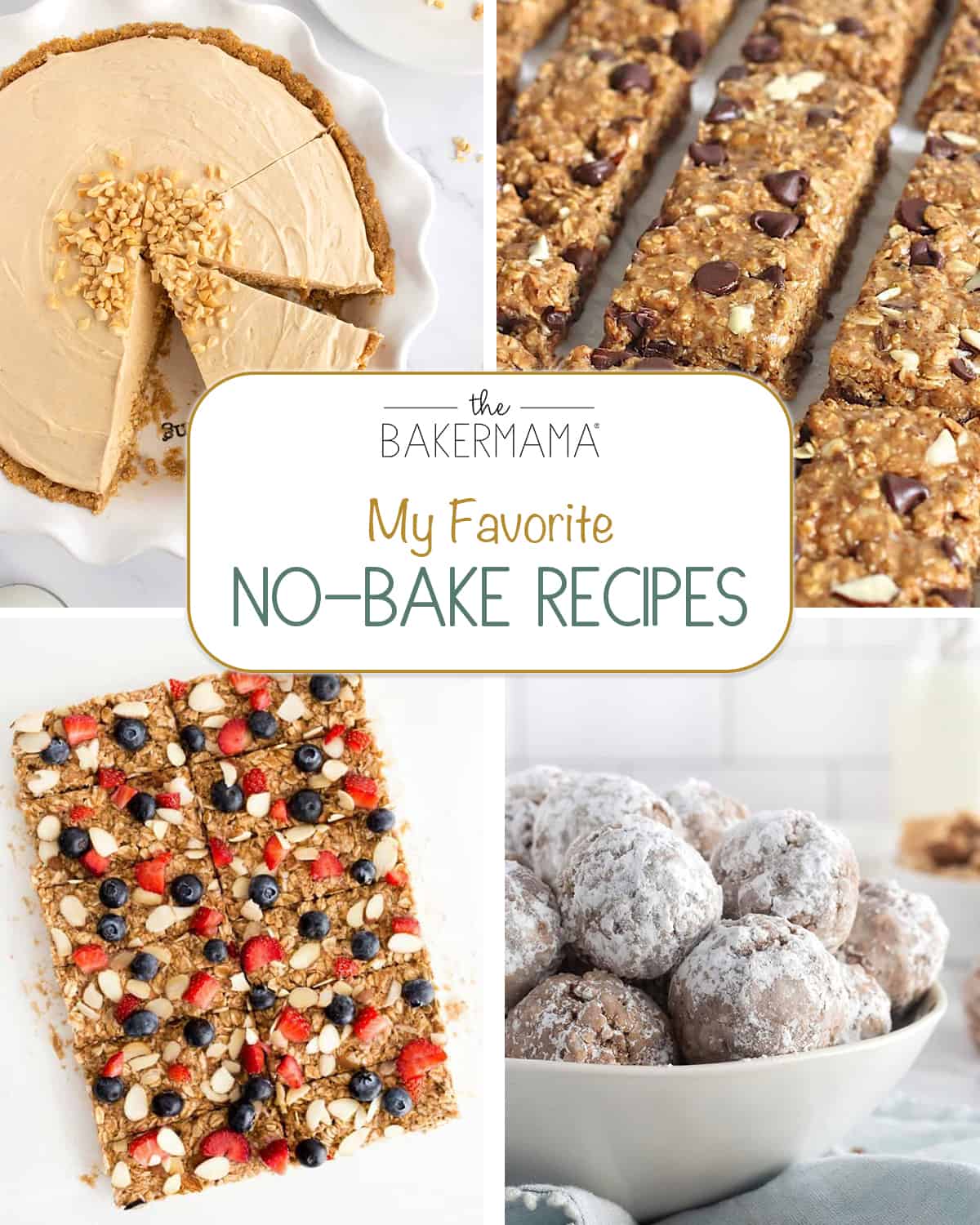 Cool and creamy peanut butter filling in a buttery graham cracker crust, this No-Bake Peanut Butter Pie is divinely delicious! It's a special treat that's as easy to make as it is fun to eat.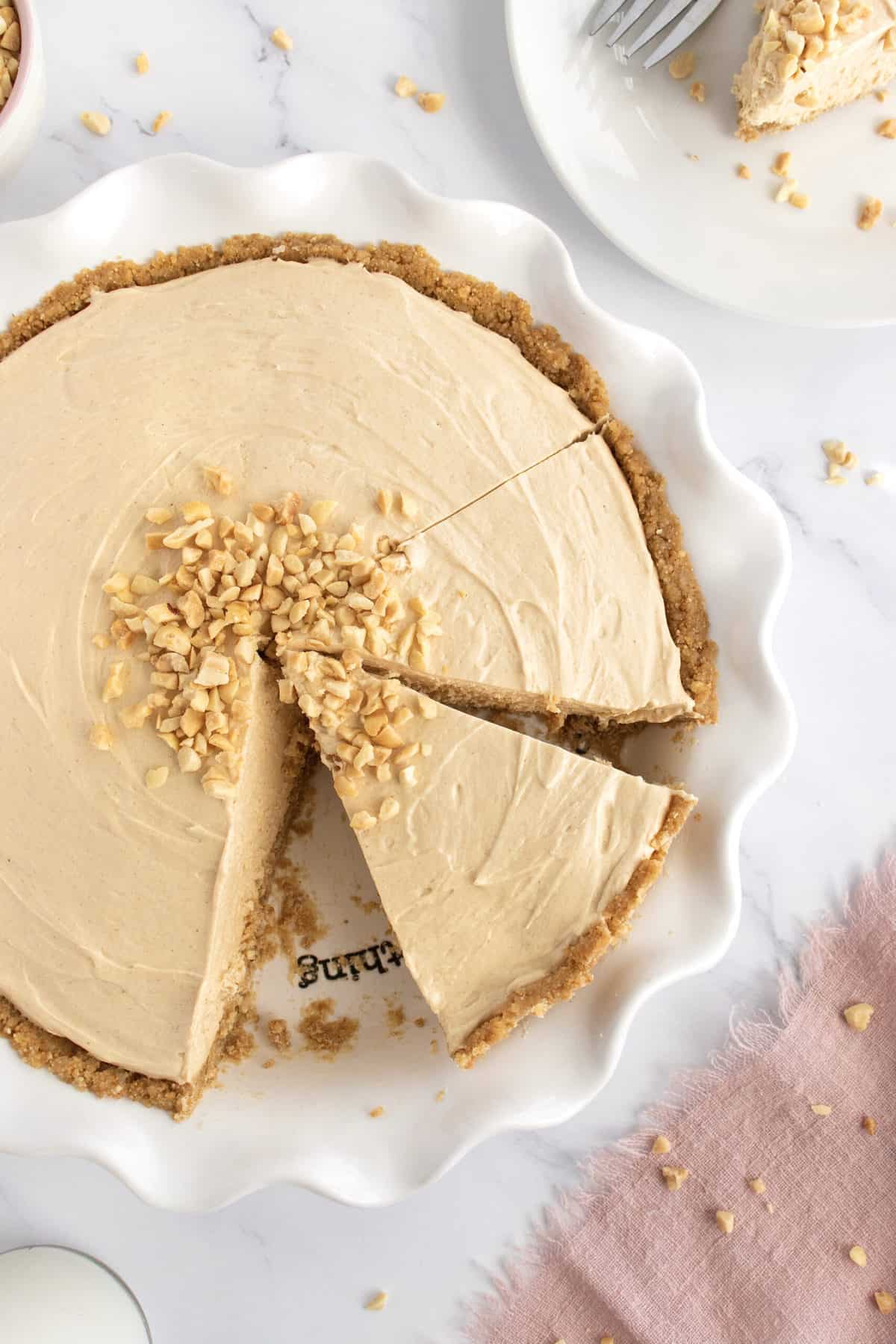 With the same great taste as the original, these Muddy Buddy Bites deliver all the crunchy, peanut-buttery goodness without all the mess. You'll have a ball with these delicious treats!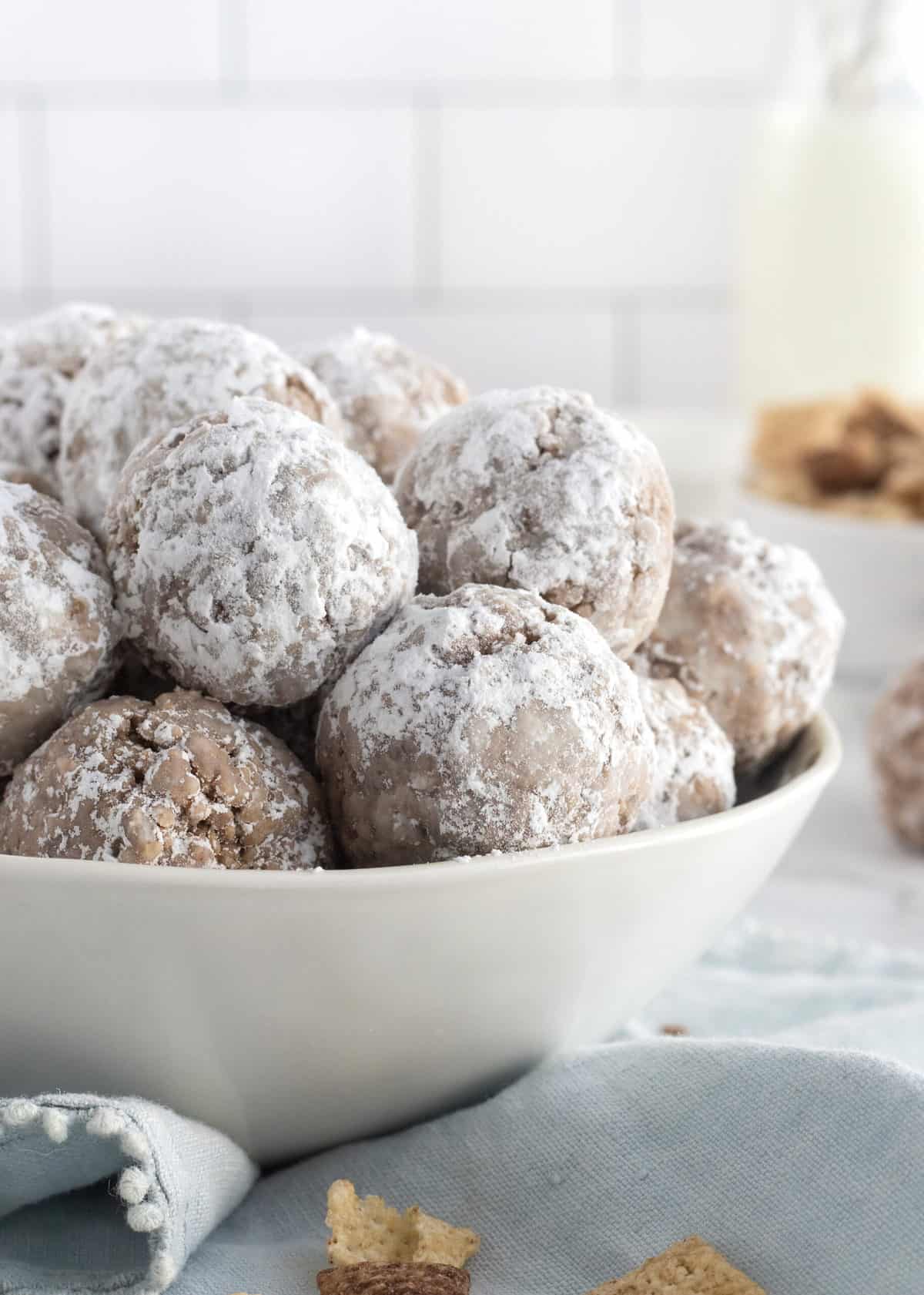 Take your breakfast on the go with these quick and easy Overnight Oats Bars. A nutritious and delicious way to start the day!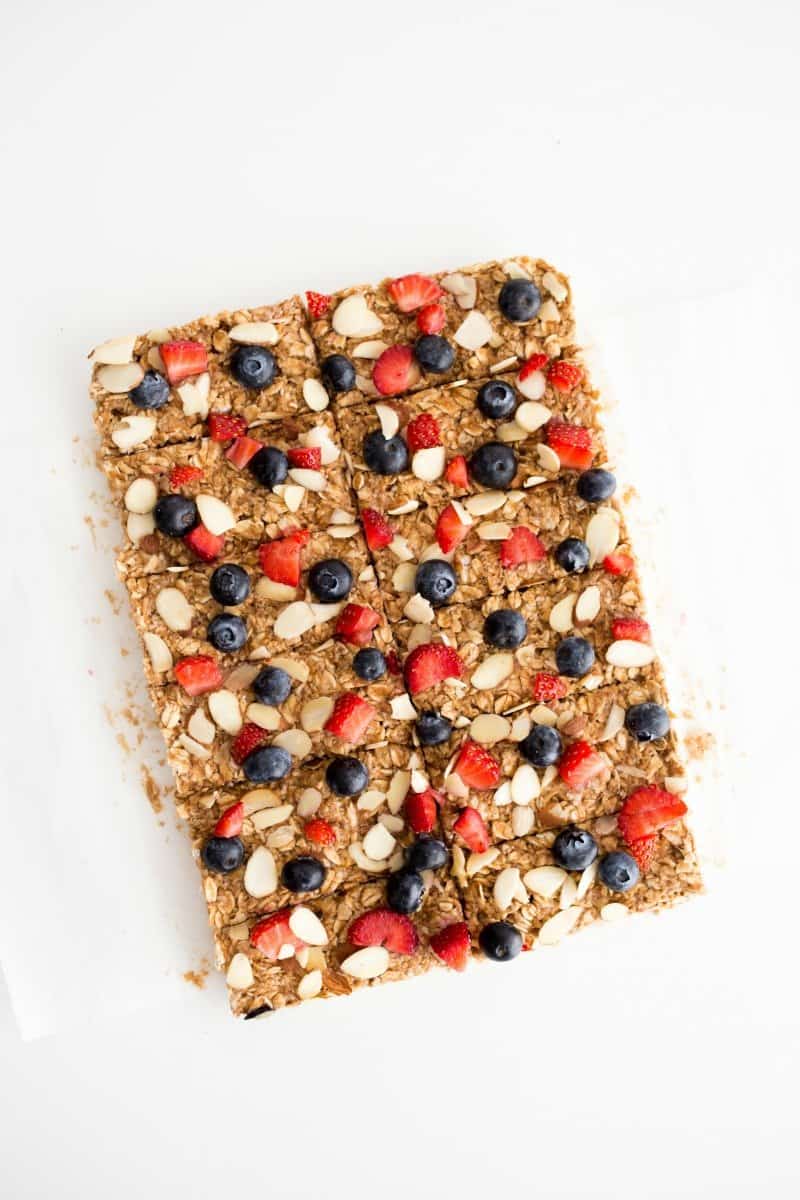 Chewy, crunchy, oh so tasty 5 Ingredient Granola Bars made in about 5 minutes and you can make them with peanut butter or almond butter. No baking required!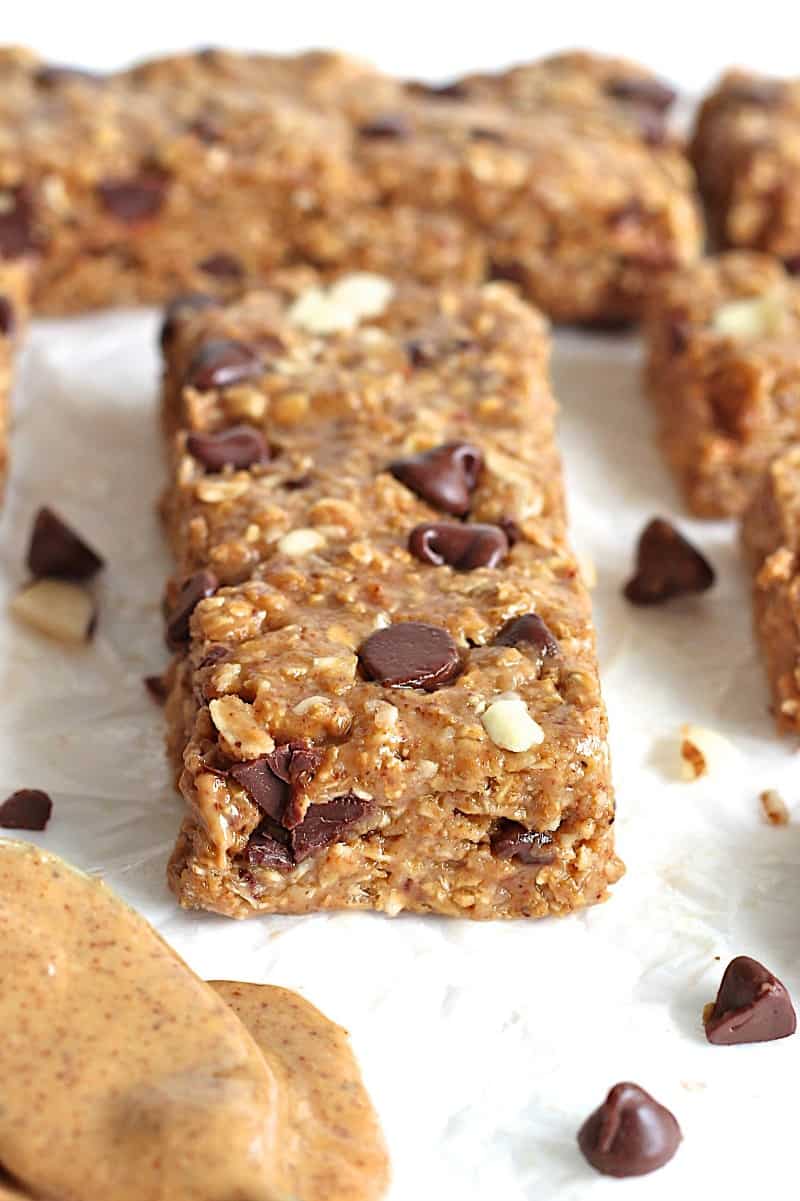 Choose your own cool with Three Spectacular Milkshakes. A classic flavor combination, a cool twist on a hot treat, and a tasty take on a childhood favorite–you'll surely find a new favorite!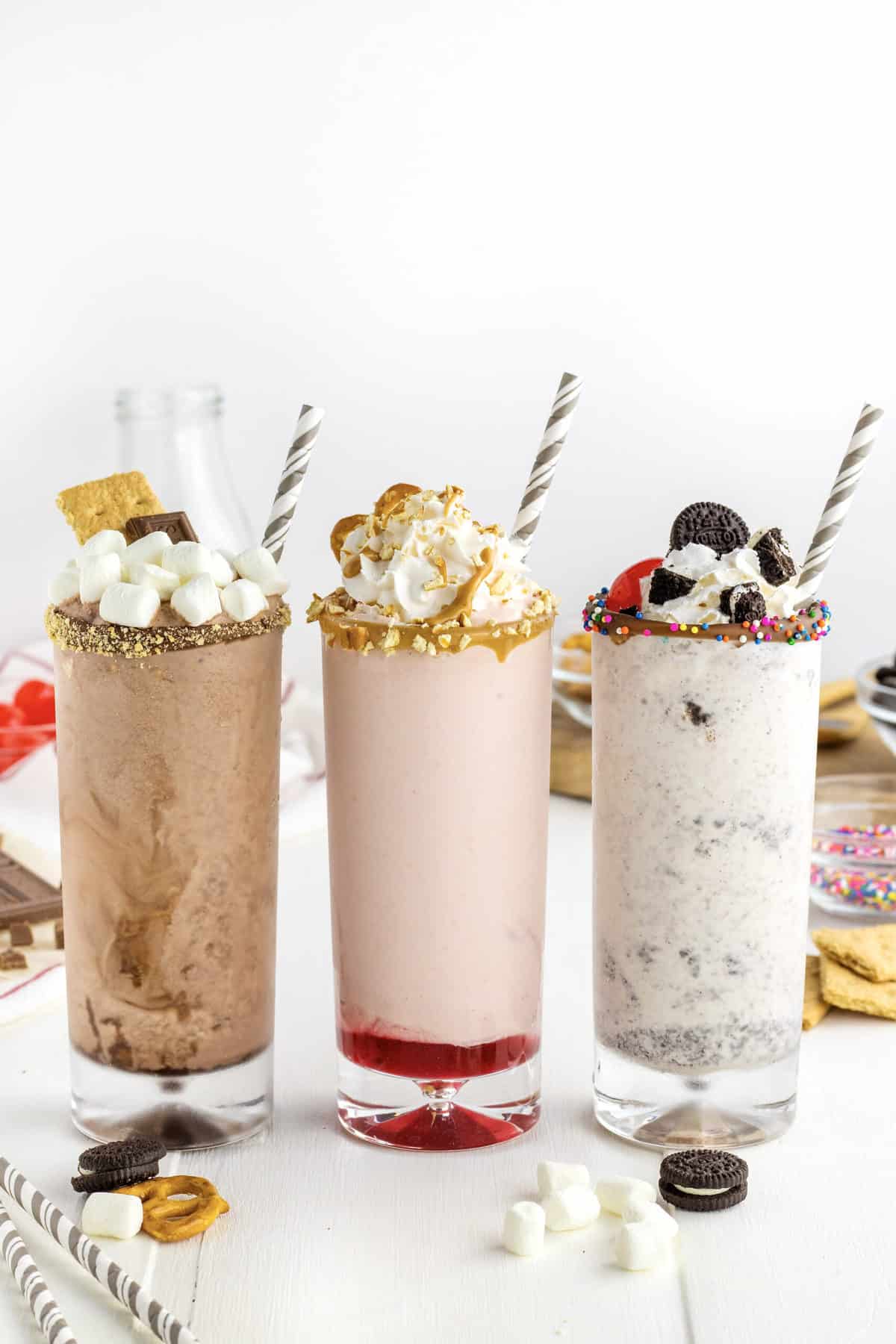 Make Homemade Take 5 Candy Bars with just 5 of the most amazing ingredients on Earth: dark chocolate, peanut butter, pretzels, caramel and peanuts!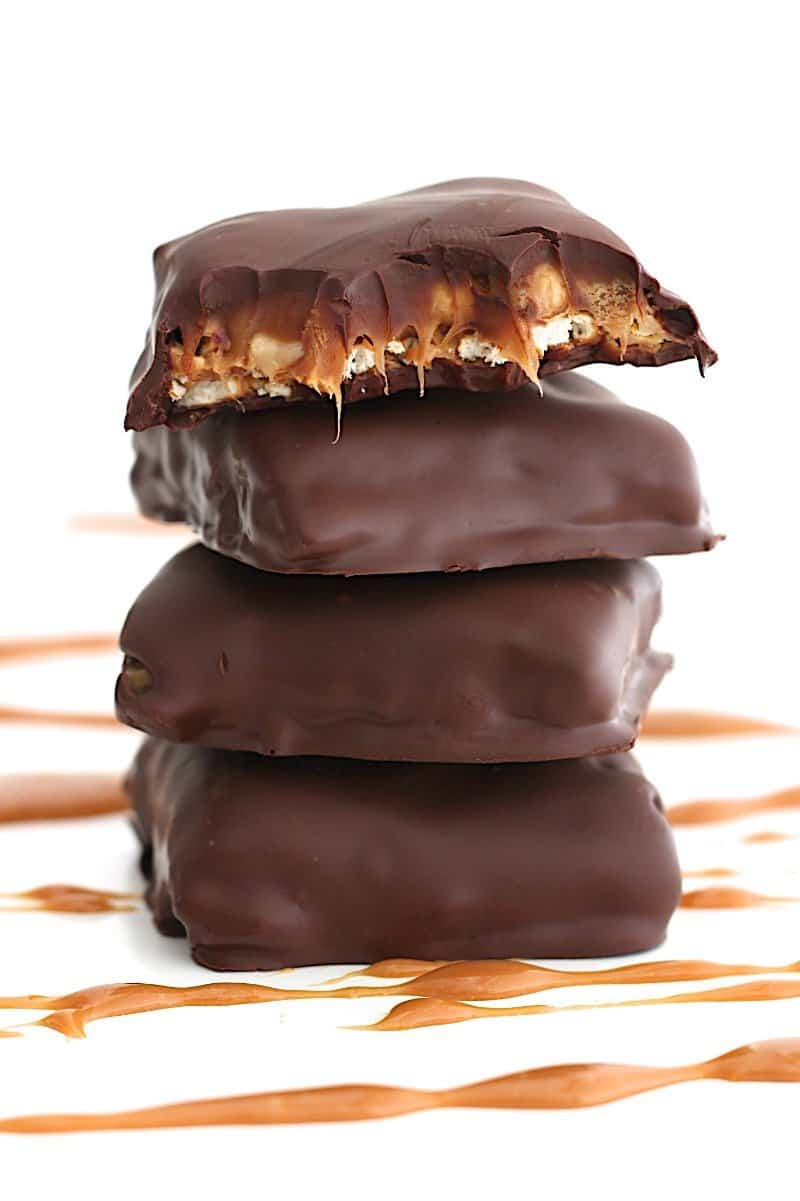 Just two simple ingredients is all it takes to make these 2-Ingredient Homemade Honey Nut Larabars. Nutritious and delicious energy bars that are so great for an on-the-go breakfast or afternoon snack!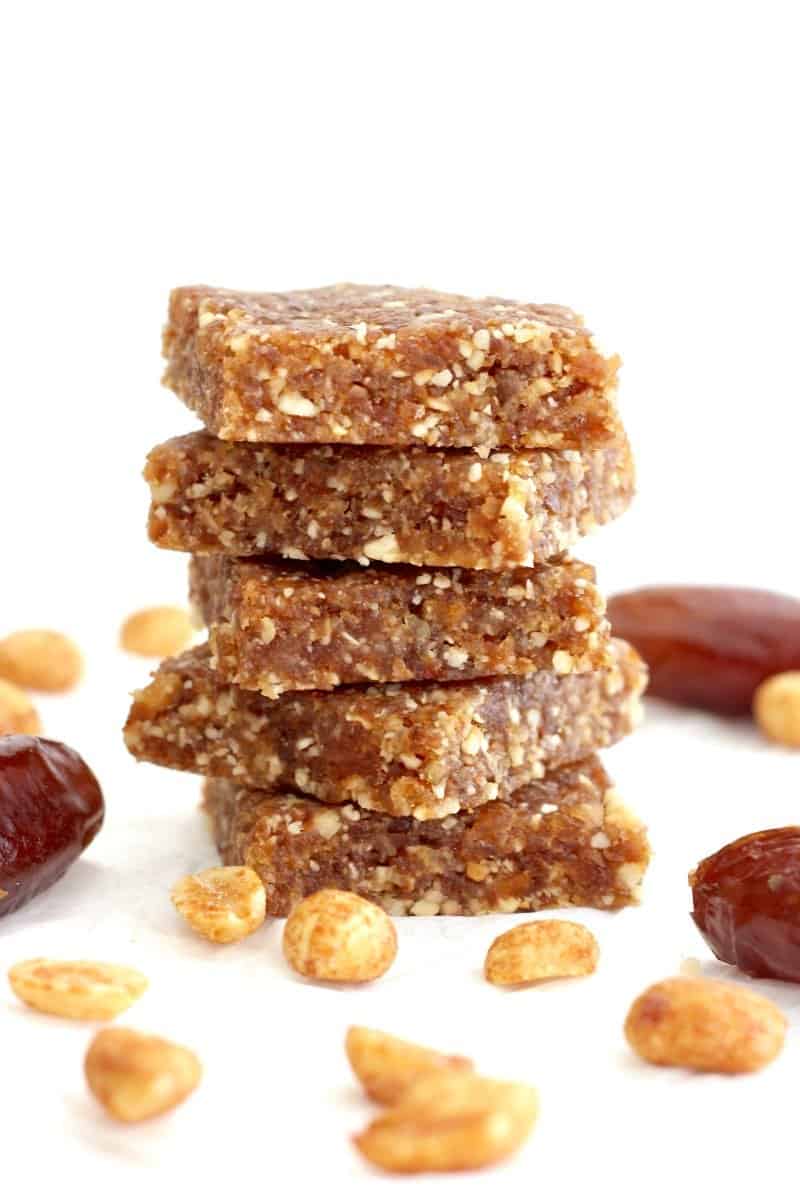 This Easy Homemade Blizzard made with just ice cream, your favorite mix-in(s) and a few key steps for a delicious, thick treat!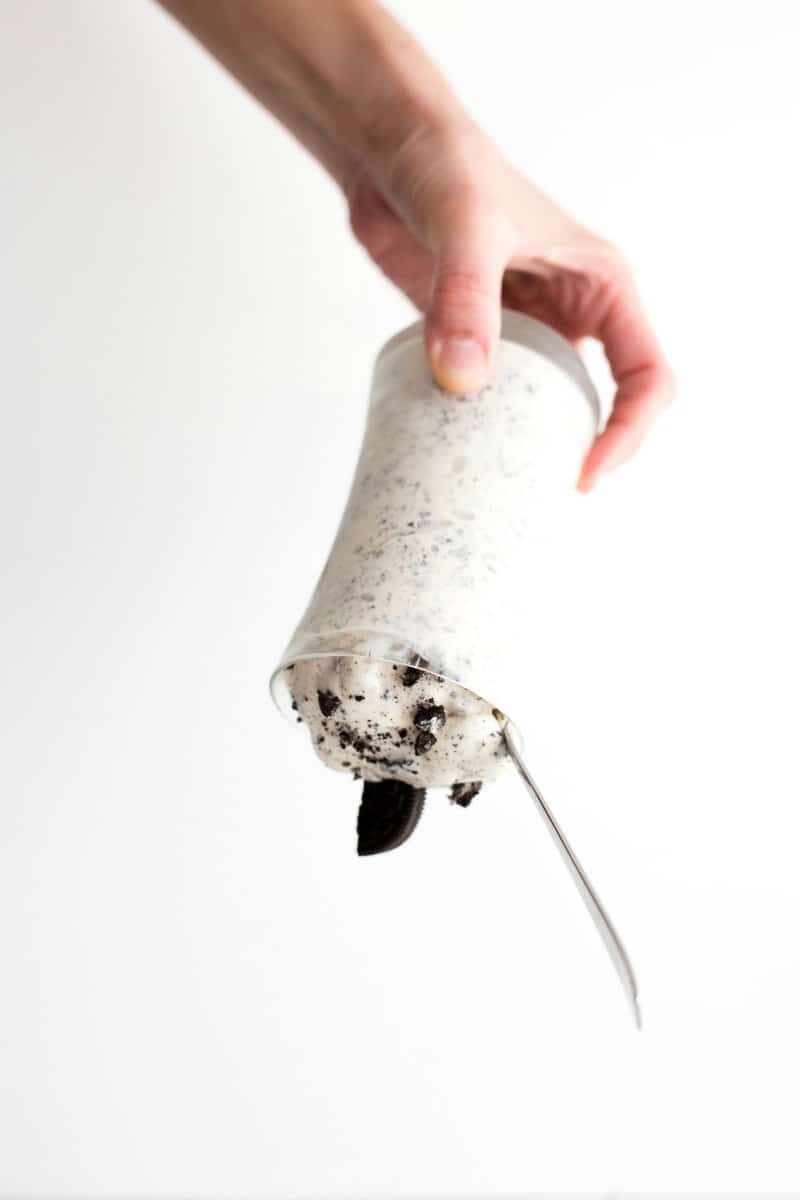 Fuel your busy day with quick and delicious No-Bake Energy Bites. With peanut butter and bits of dark chocolate, there's no sacrificing taste when it comes to these healthy treats!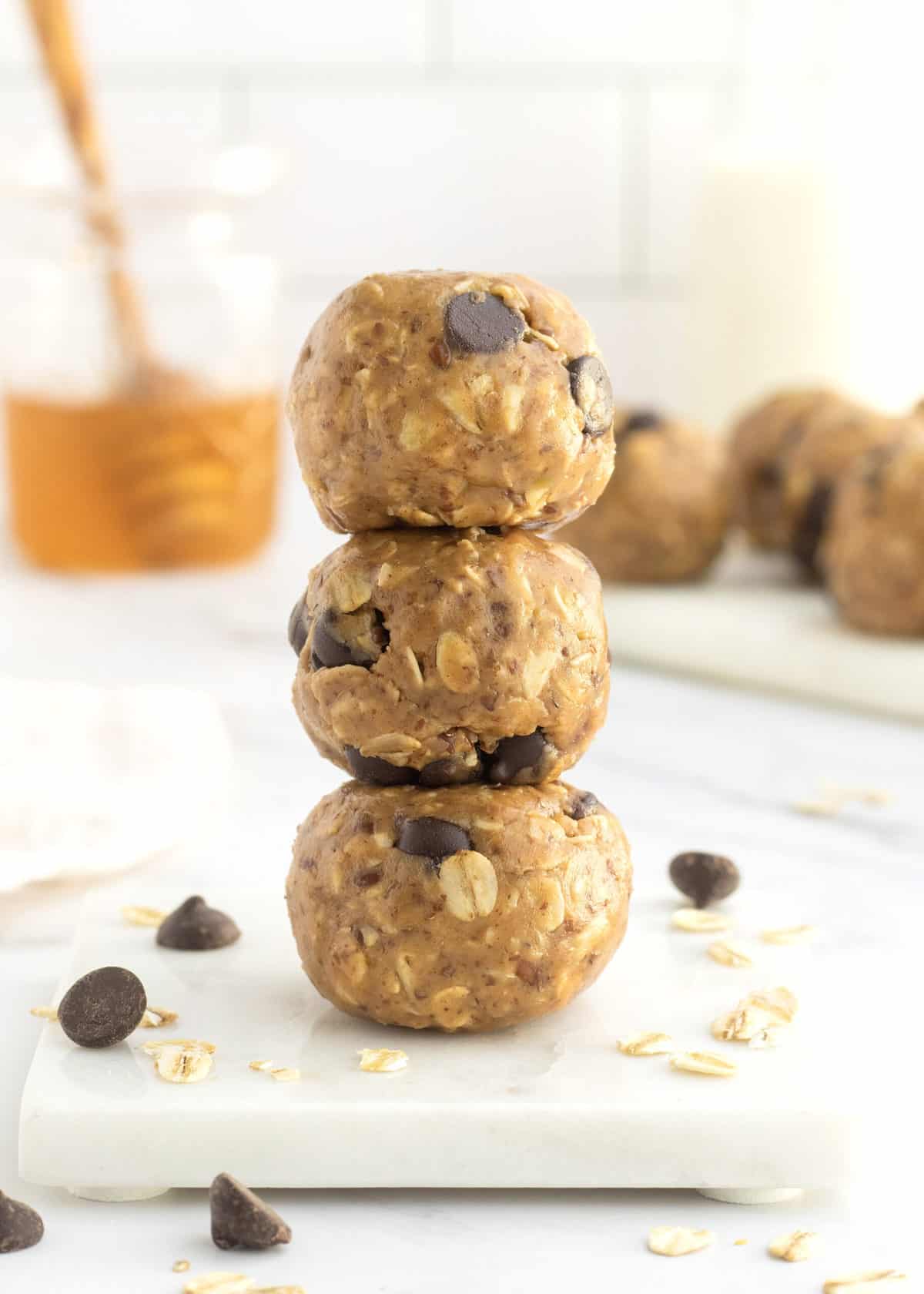 This Peanut Popcorn Cake is chewy, gooey and full of sweet and salty crunch.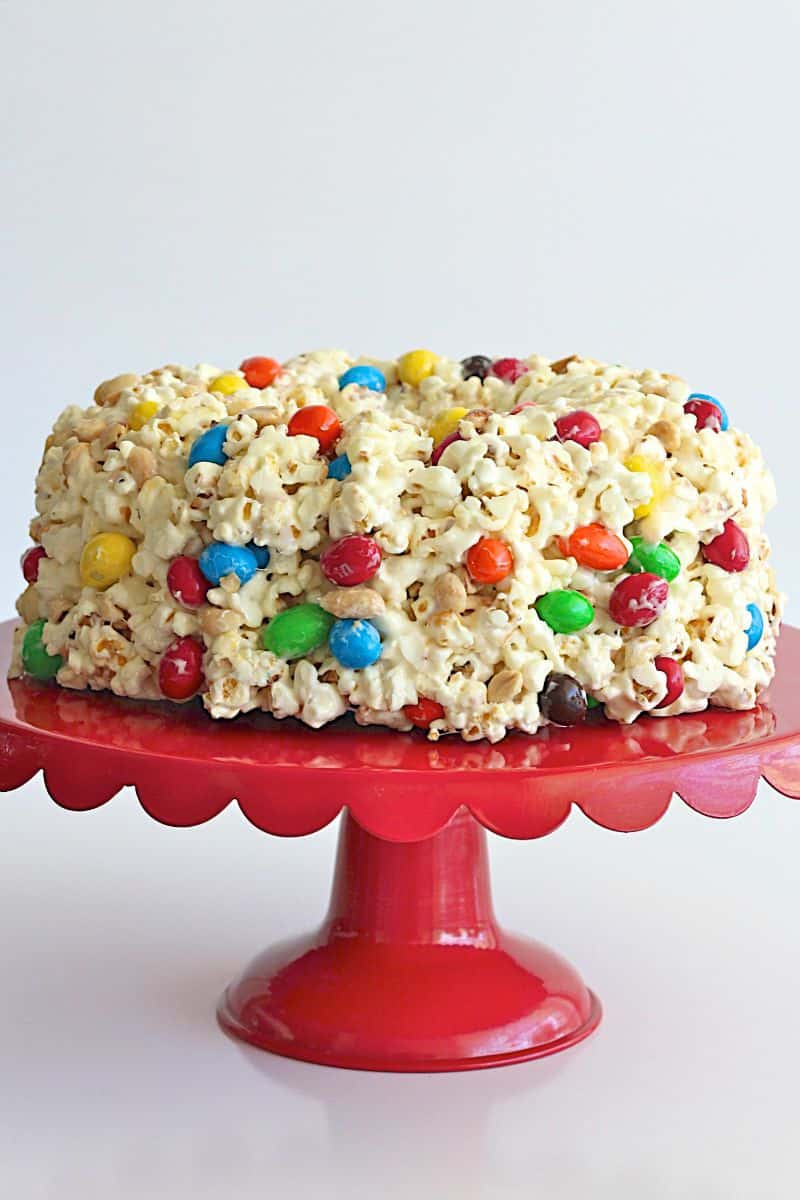 Chocolate Covered Frozen Banana Pops are a super fun and customizable sweet treat! They make for such a great healthy snack or kid-friendly addition to any celebration!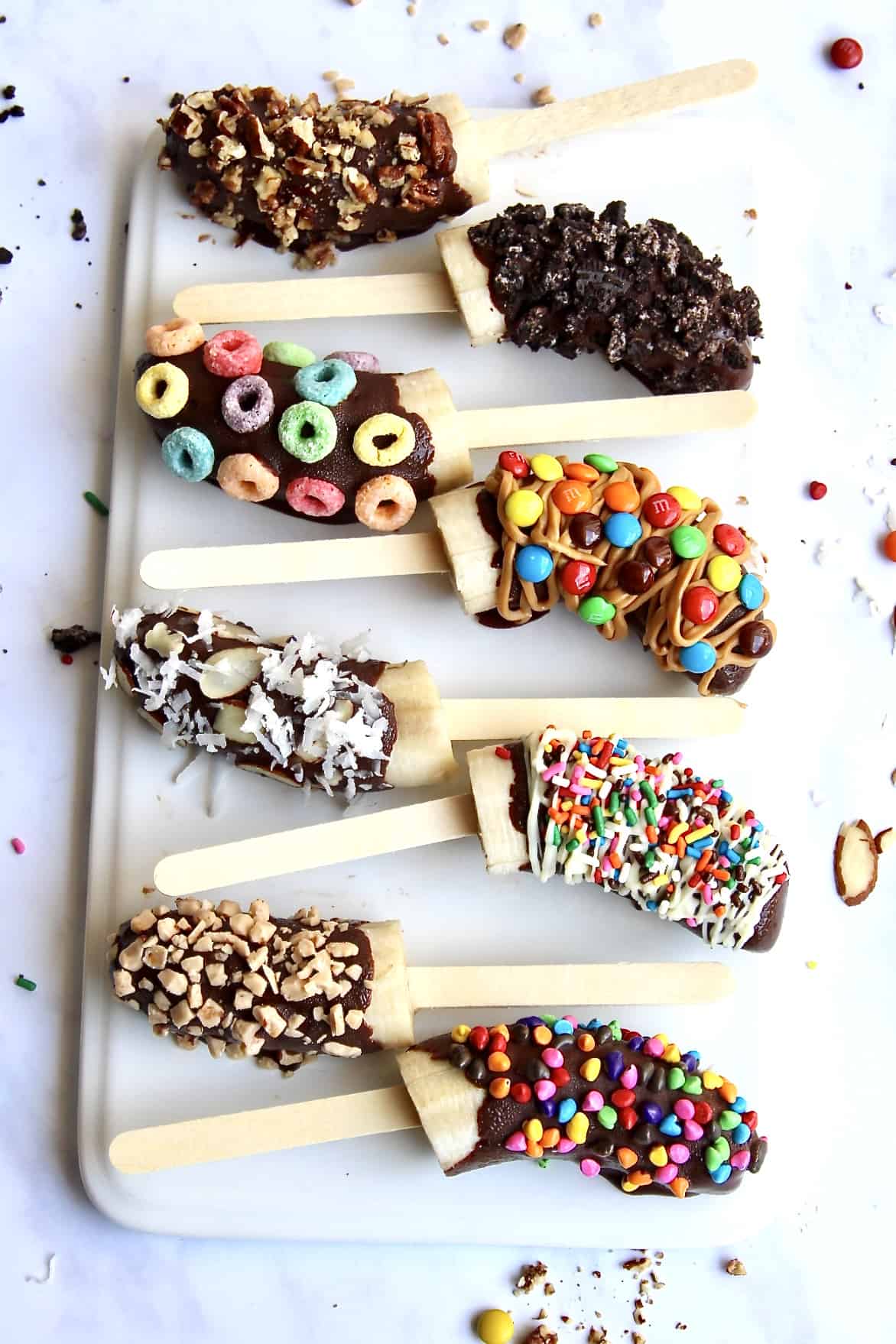 Take the classic marshmallow treat to the next level with Peanut Butter Chocolate Chip Rice Krispie Treats.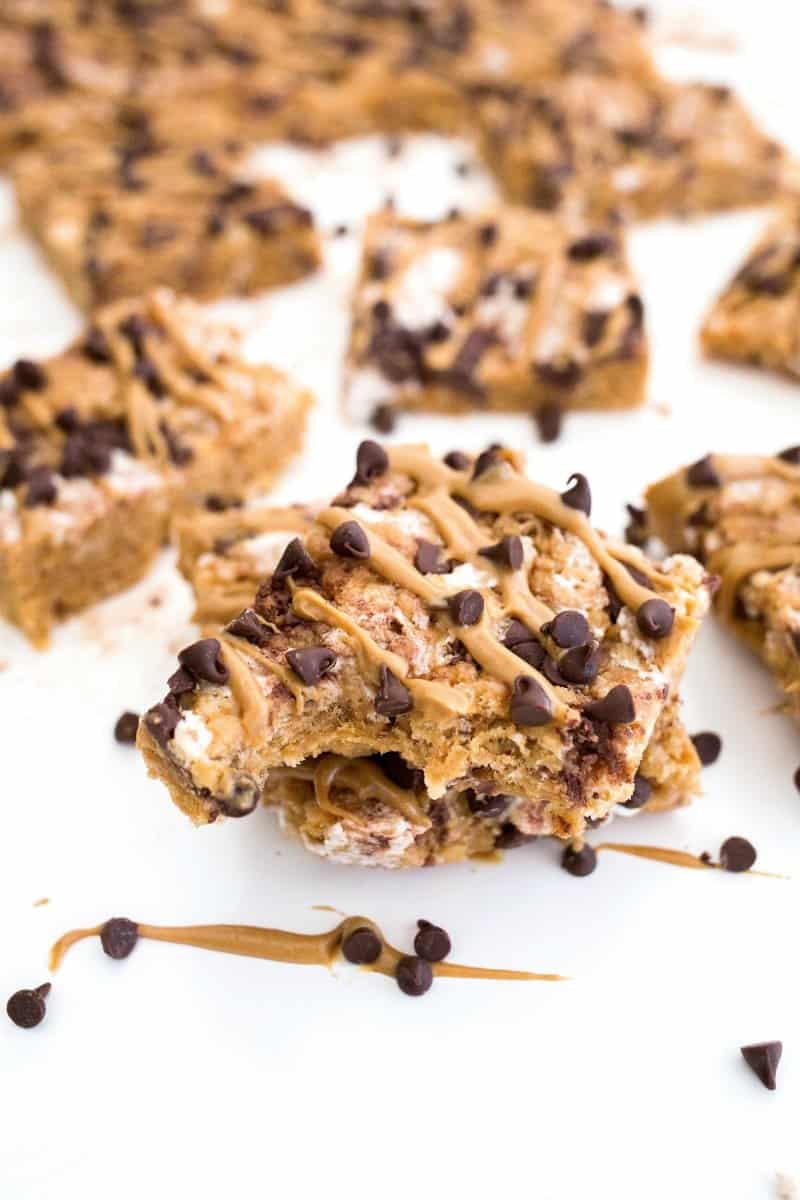 These adorable and delicious Watermelon No-Bake Treats are so easy to make and such a fun summer treat!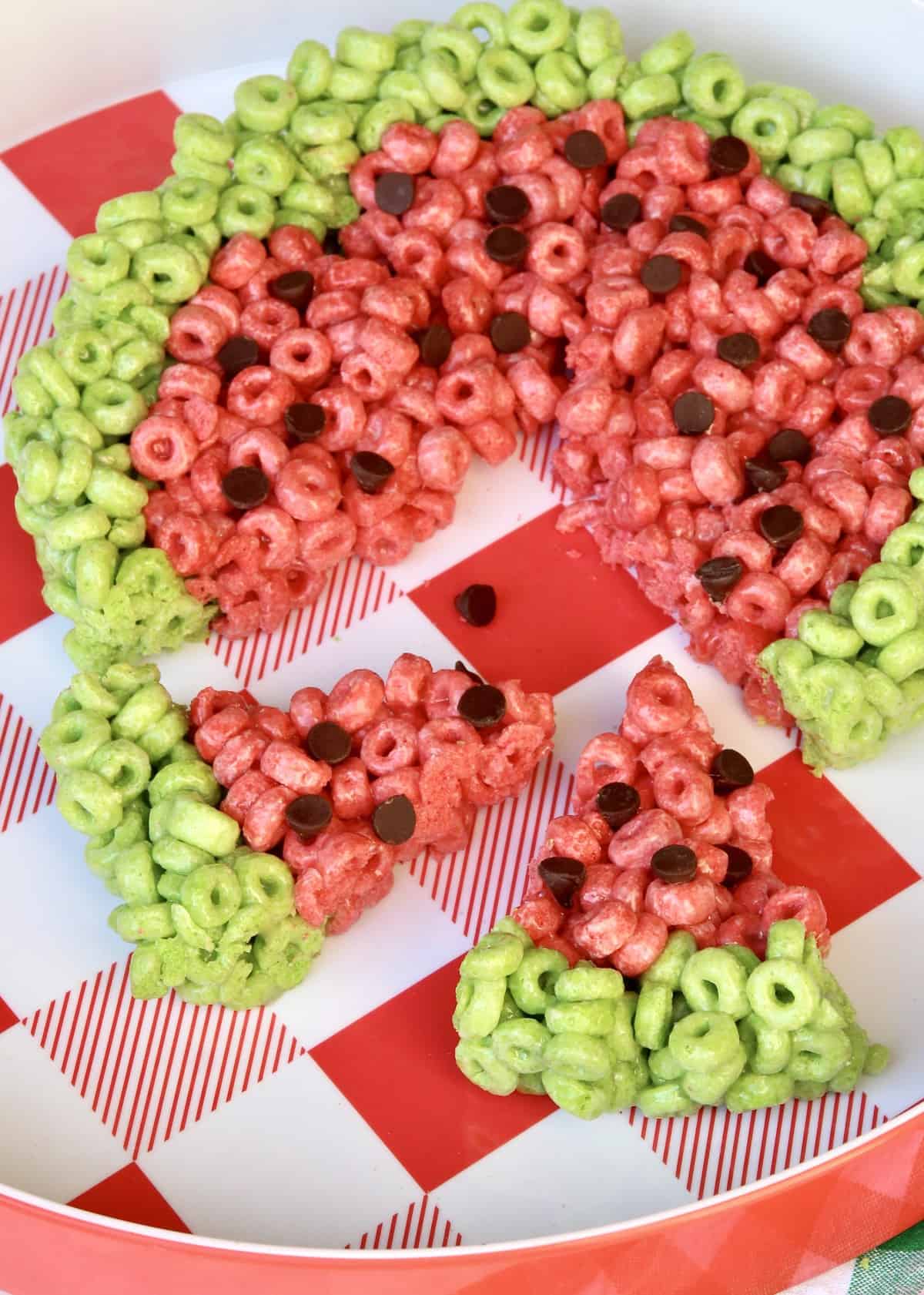 Made with granola for crunch, honey for sweetness and dark chocolate for decadence, Healthy 5-Ingredient Dark Chocolate Peanut Butter Balls are a sweet treat you can feel better about eating!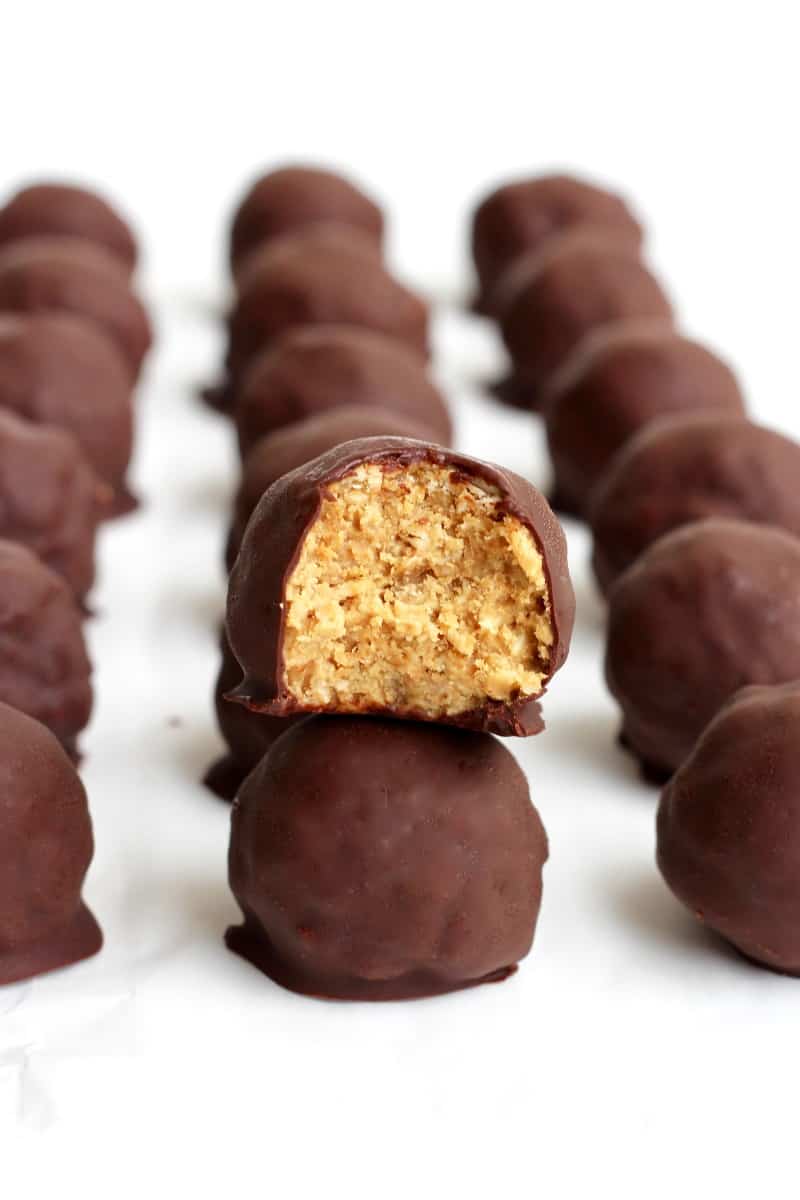 Everyone goes bananas over these No-Bake Chunky Monkey Granola Bars loaded with chocolate, peanut butter and bananas!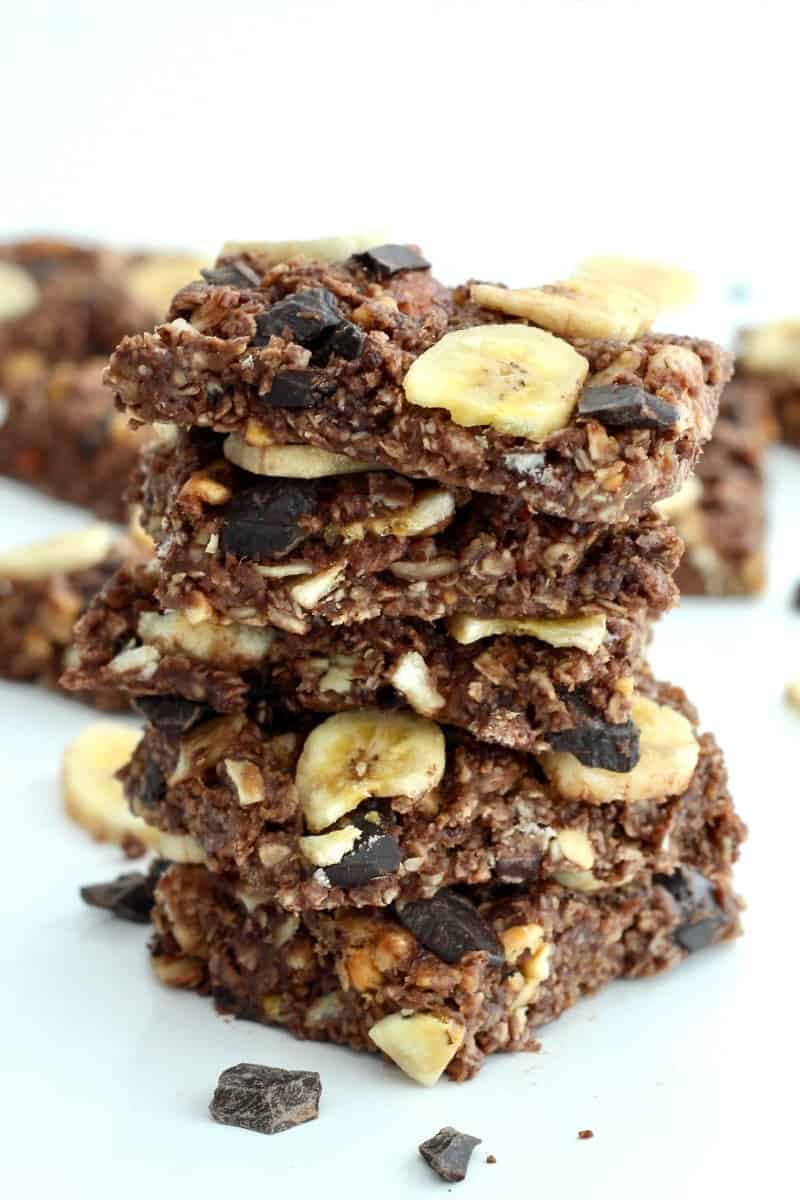 My No-Bake Monster Cookie Balls are a sweet bite-sized treat that's easy to make and tastes just like everyone's favorite monster cookie!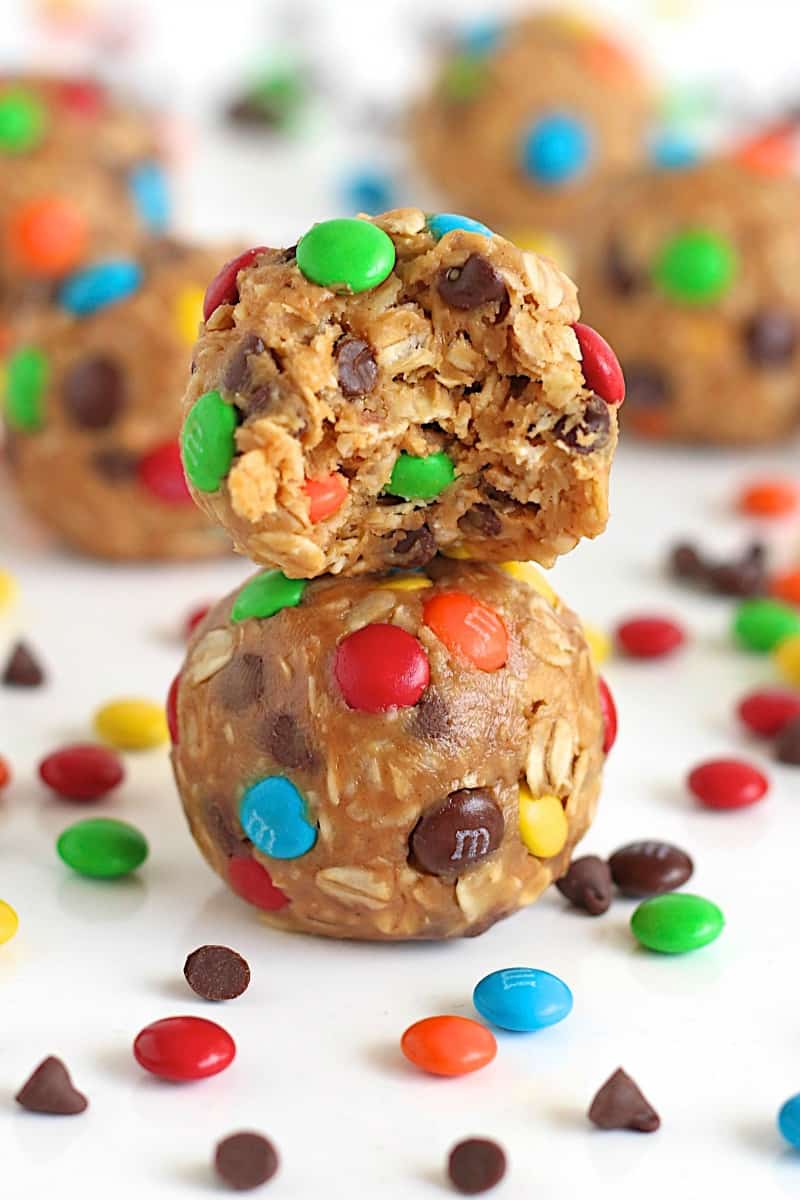 My Chocolate Peanut Butter Ice Cream Pie marries Oreo cookies and peanut butter in a cold, creamy, unbelievably delicious dessert. Any way you slice it, that's love at first bite!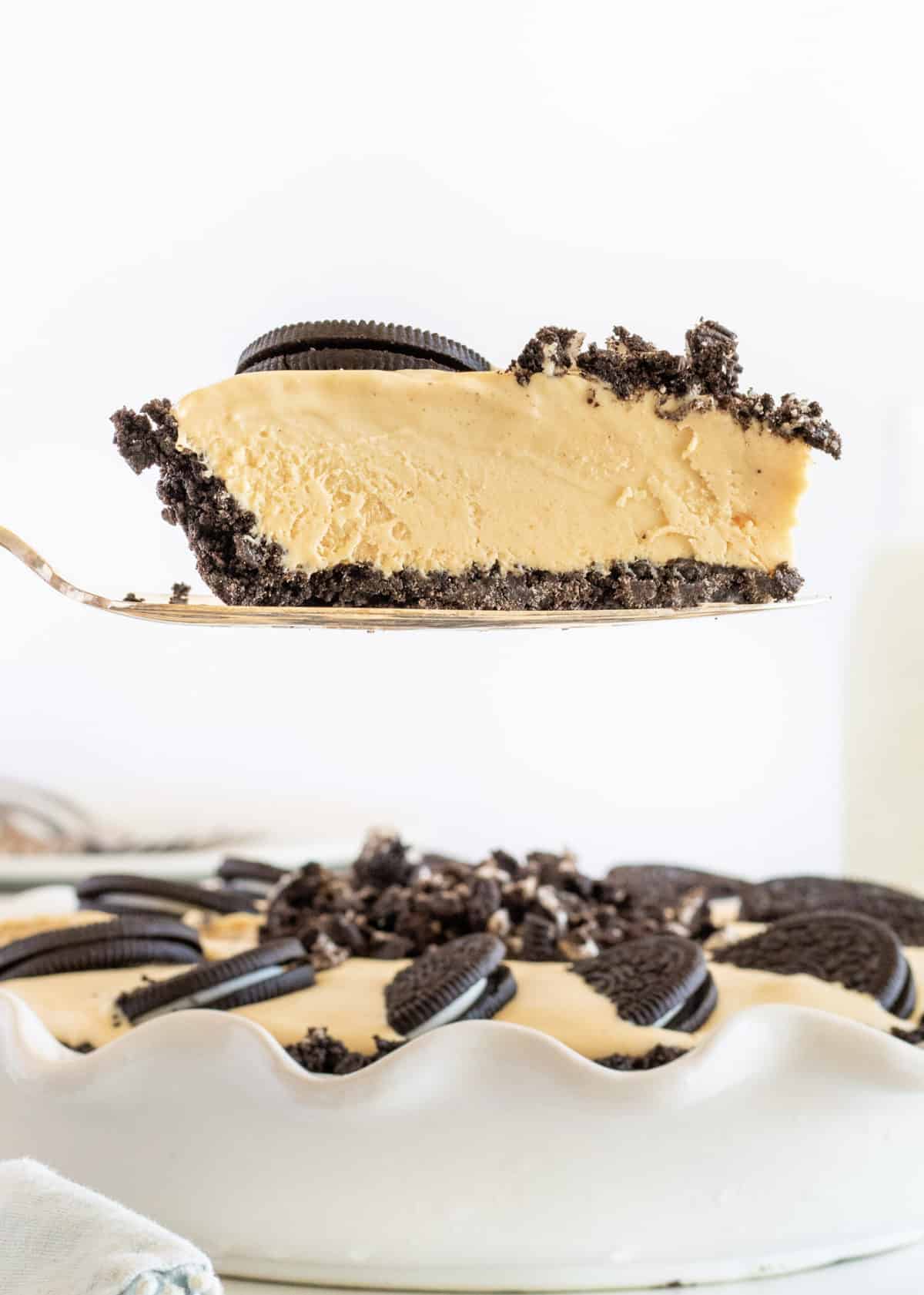 No-Bake Nutella M&M Oatmeal Balls are an irresistible sweet treat you can make in a matter of minutes! Bite-sized balls of Nutella love that are loaded with oats and mini M&M's. Yum!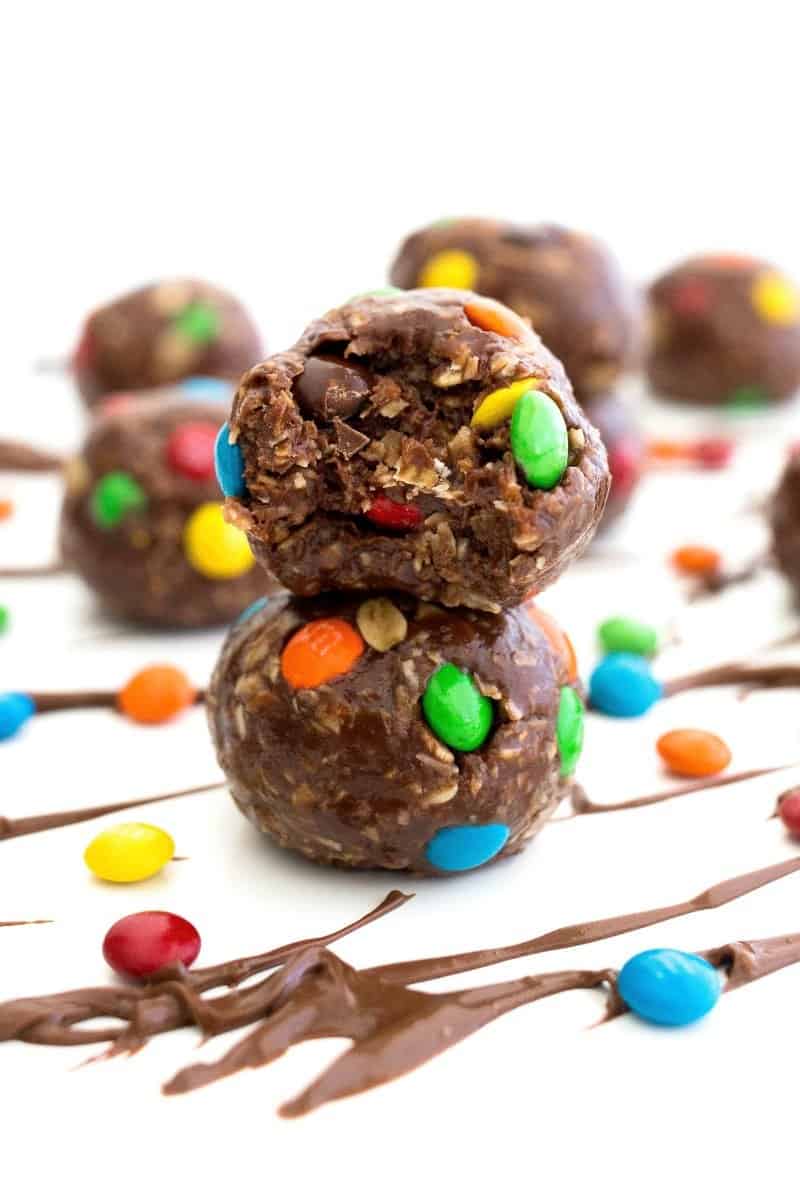 Just 4 ingredients is all it takes to make these Dark Chocolate Covered Peanut Butter Stuffed Dates with Sea Salt for a delectable sweet and salty treat!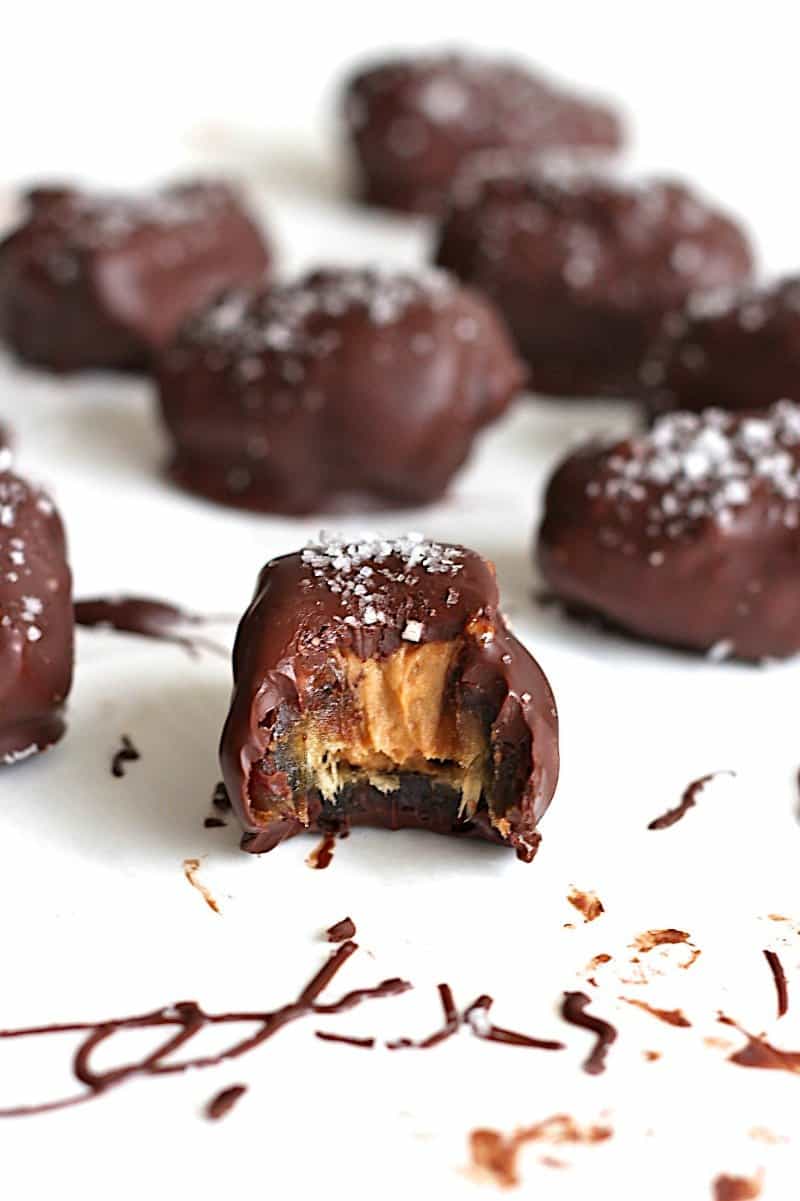 These yummy No-Bake Lactation Bites are perfect for a nursing mom or anyone who needs a healthy, hearty, handy boost of energy!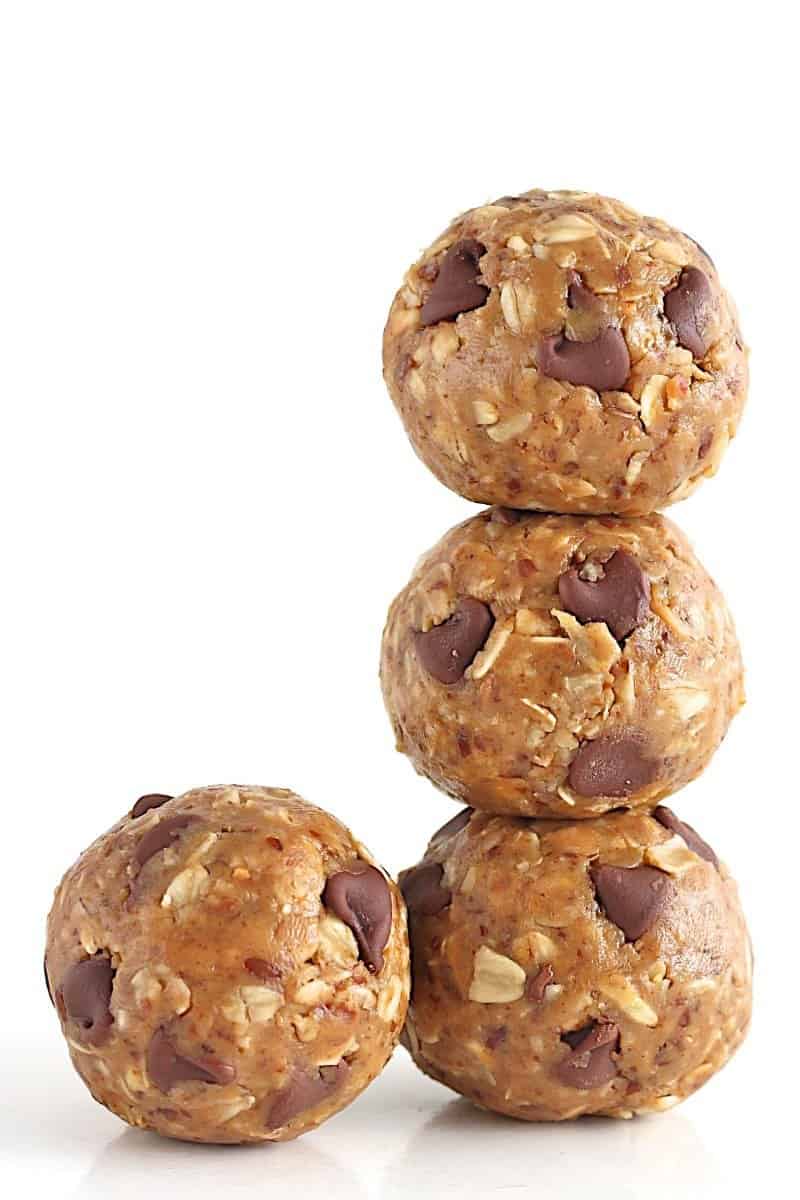 Frozen bananas and mini chocolate chips are all it takes to make these tasty little 2-Ingredient Banana Chocolate Chip Ice Cream Bites that are the perfect healthy summer treat!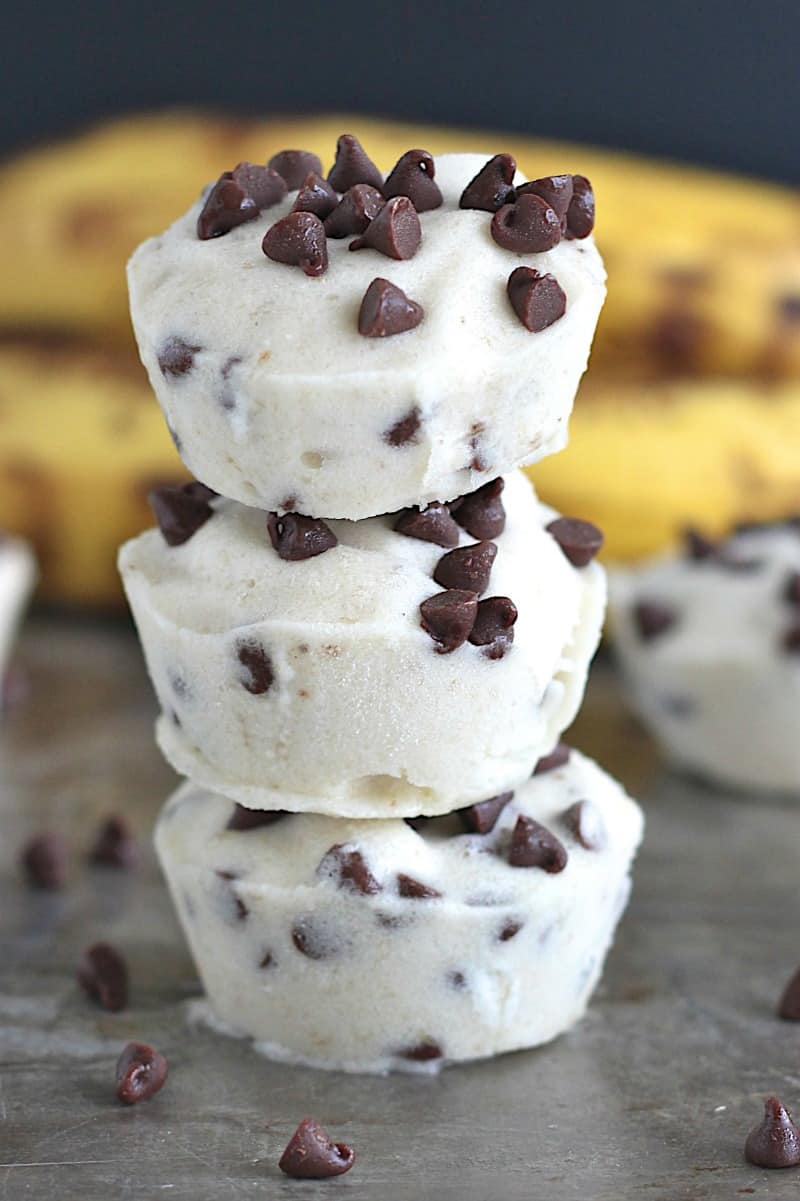 Made with cereals, pretzels, nuts, dried fruits and chocolate candies, these No-Bake Snack Mix Bars are the perfect balance of sweet, salty, chewy and crunchy.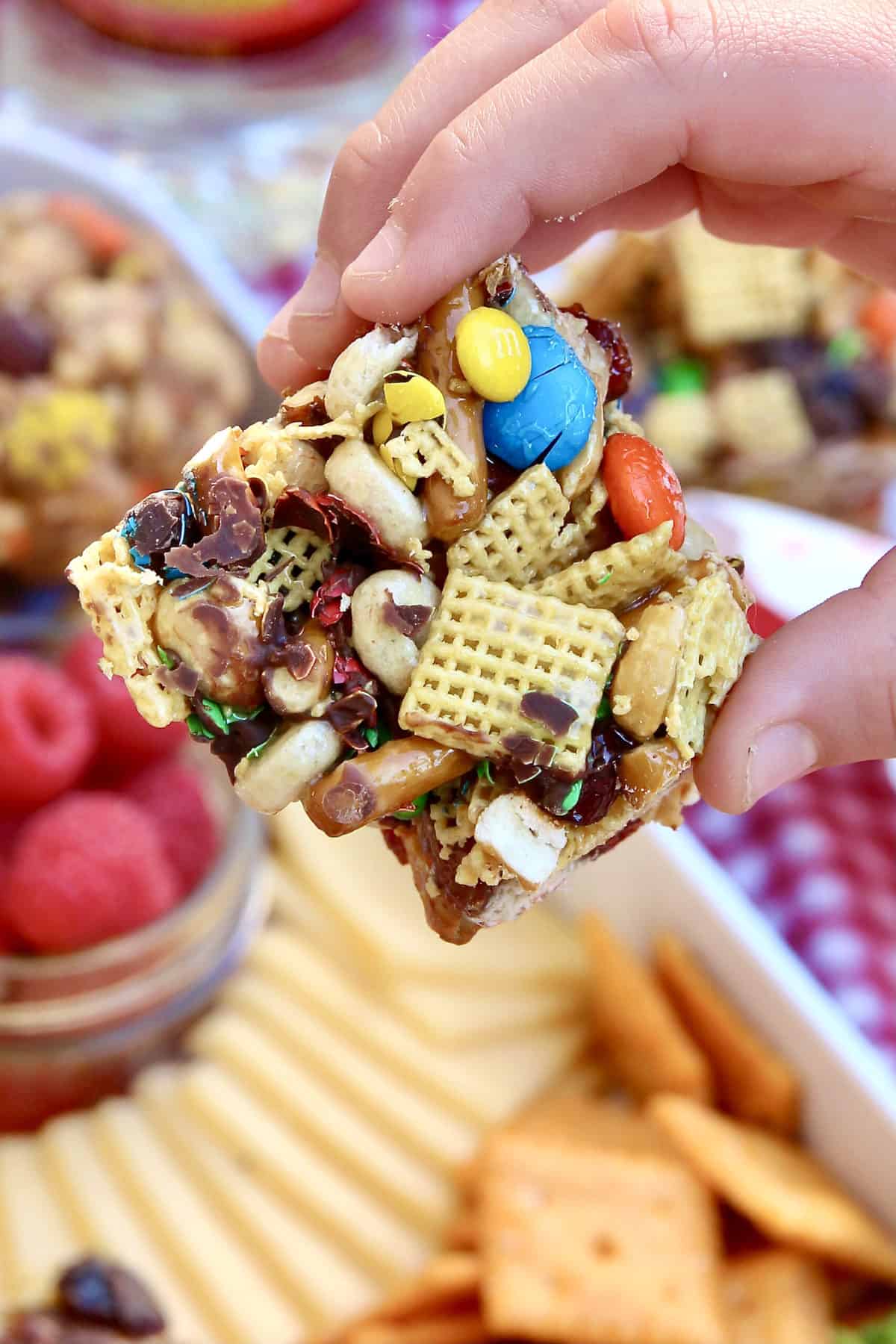 Satisfy your sweet tooth with these fun and yummy Apple Nachos made three ways! They're so easy to make and taste so great for a snack or dessert that everyone will enjoy!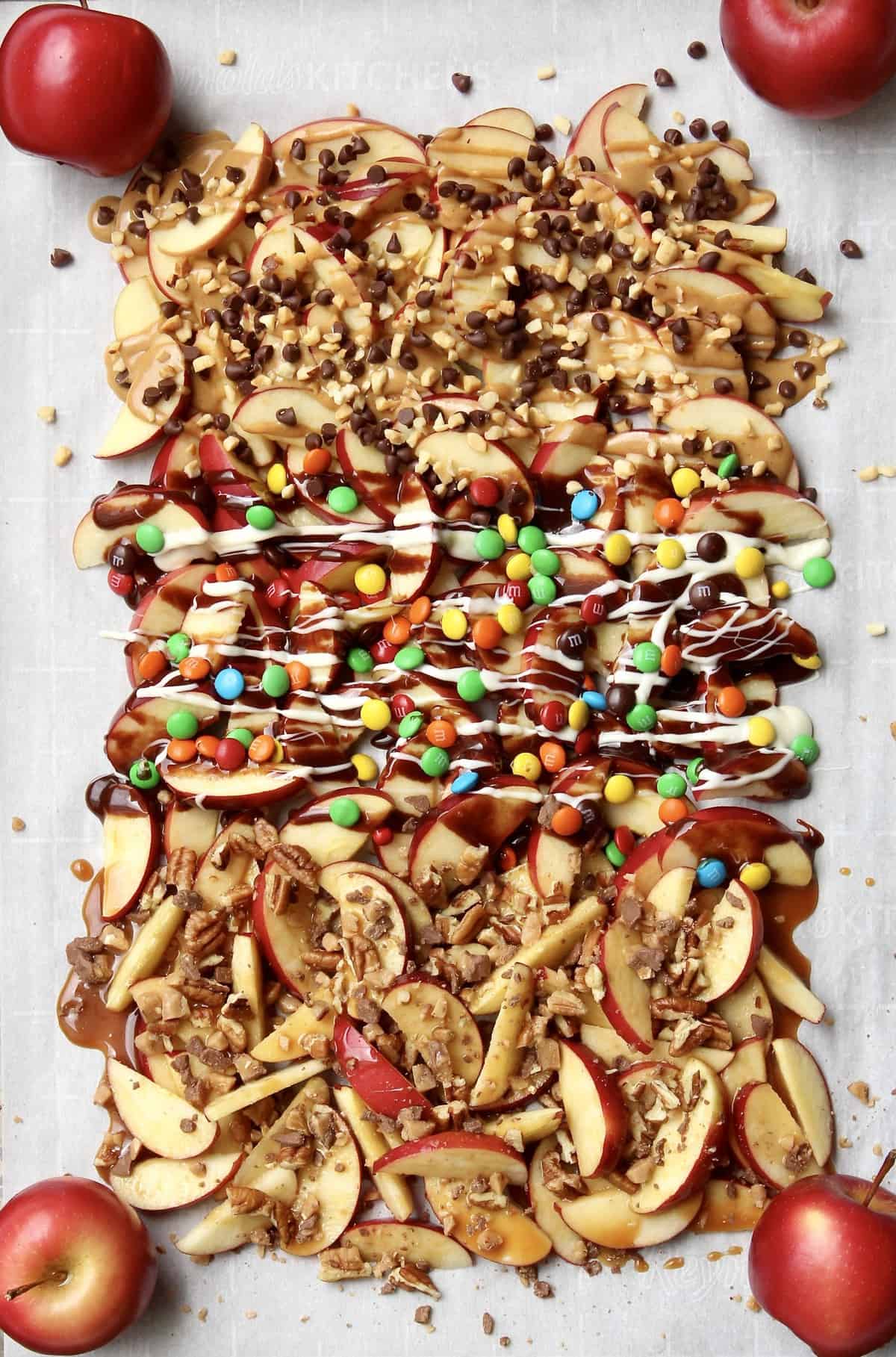 Healthy, hearty energy bites packed with quinoa, oats and a variety of nuts with peanut butter and honey holding it all together. They'll give you fuel for a great workout or just a crazy busy day!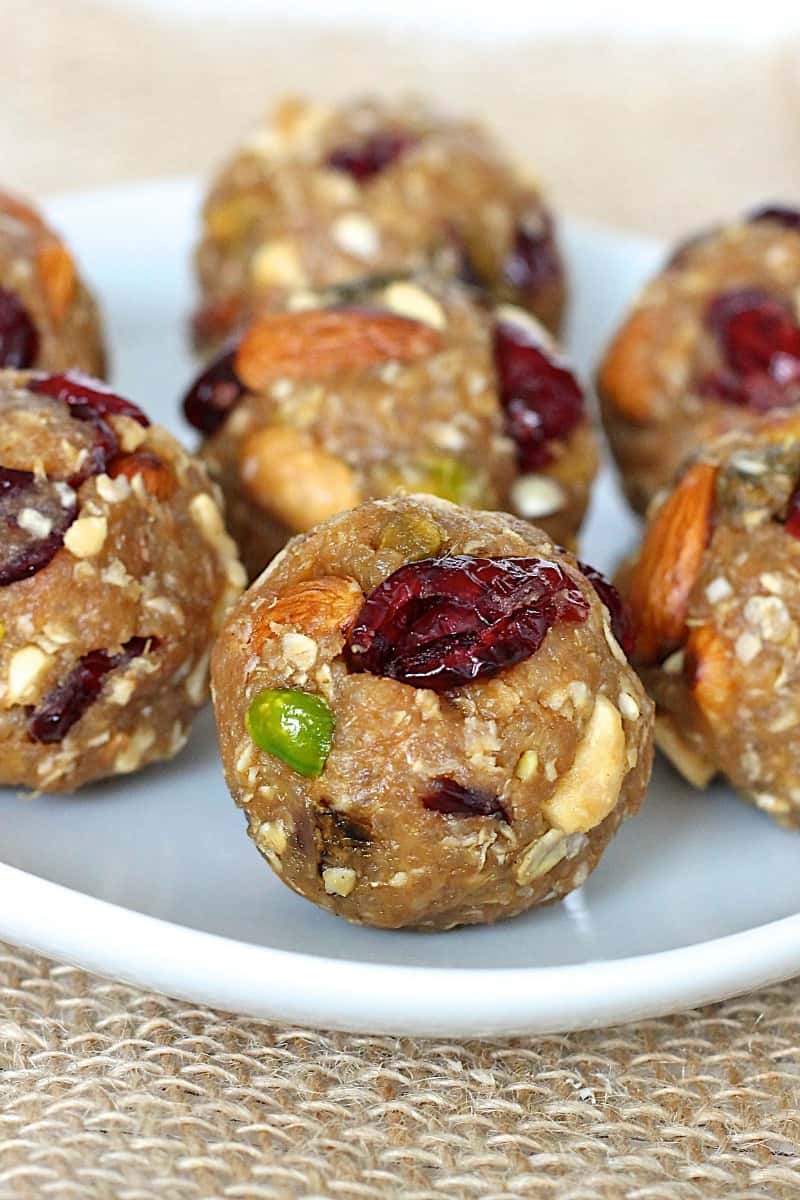 An easy 5-ingredient Oreo Ice Cream Pie that's loaded with crushed Oreos, chopped pecans and plenty of chocolate syrup to satisfy any sweet tooth and cool you off all summer long.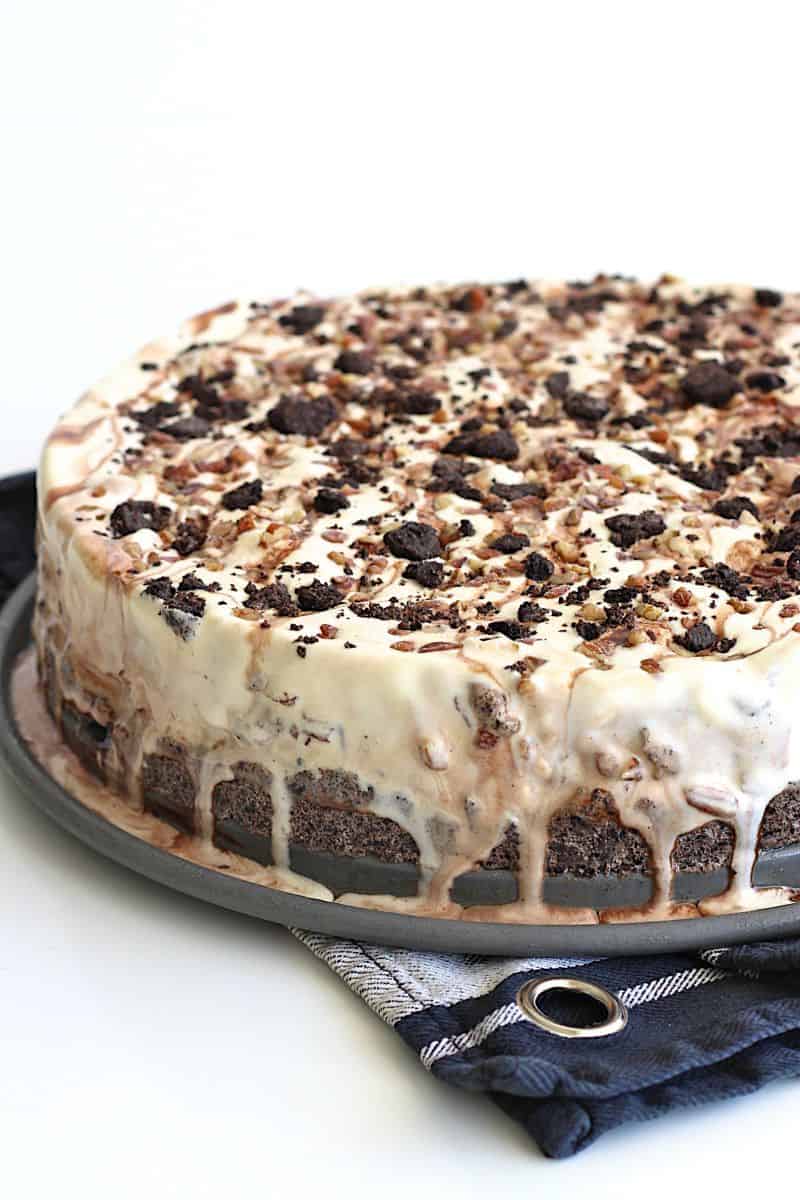 For holidays, special occasions, and the everyday munchies, my Scrumptious Snack Mix Recipes are deliciously impossible to put down. Sweet, salty, and everything in between, these snack mixes are always a huge hit! And no baking involved!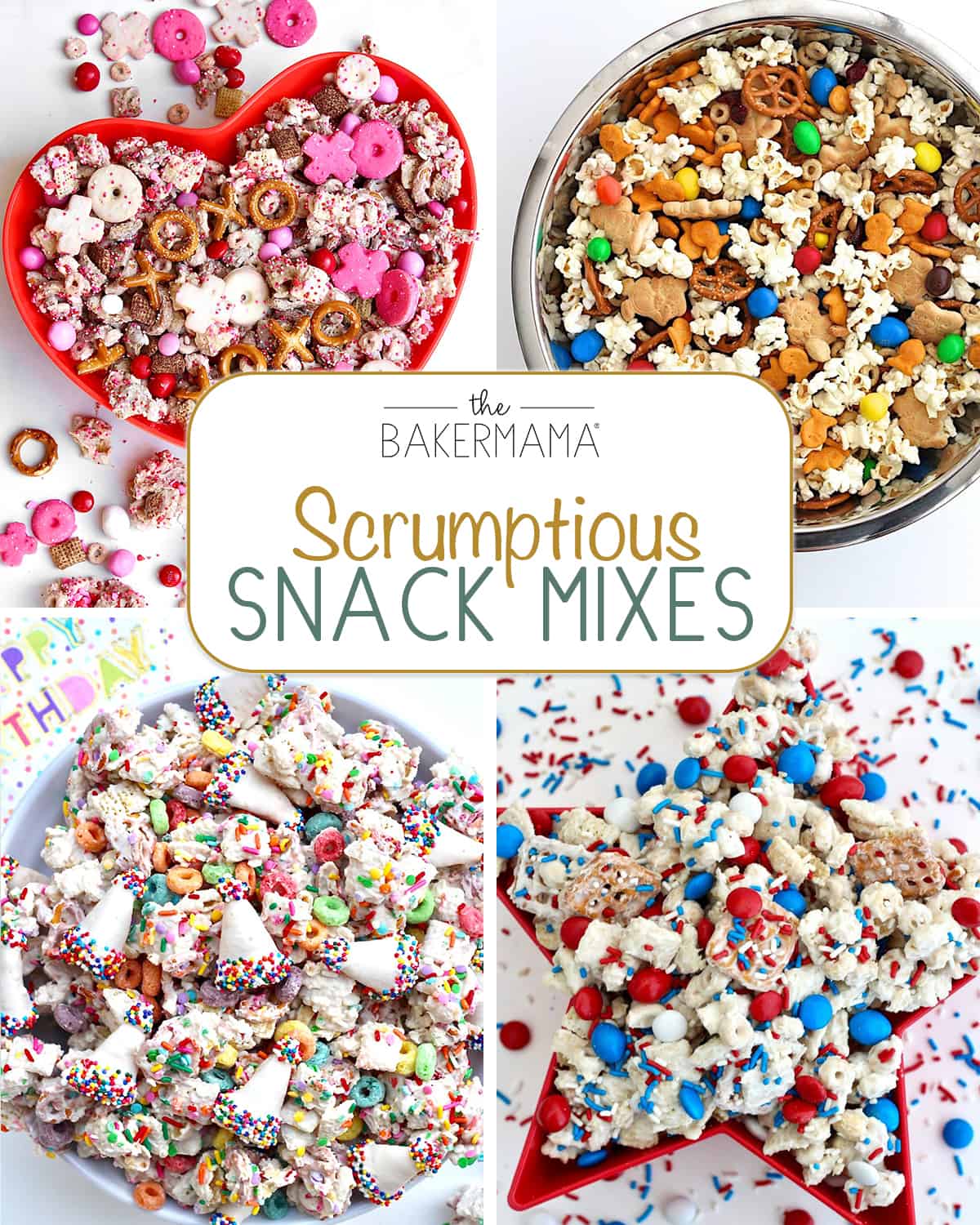 If you make any of my Favorite No-Bake Recipes, be sure to snap a picture and share it with me or tag me on Instagram @thebakermama so I can see.
I love seeing how inspired and creative y'all get with the recipes I share. Enjoy!
xoxo,