From nutritious energy bites and hearty granola to dreamy and decadent icebox pies, my Favorite No-Bake Recipes leave nothing out but the oven. Skip the heat and enjoy these delicious no-bake eats!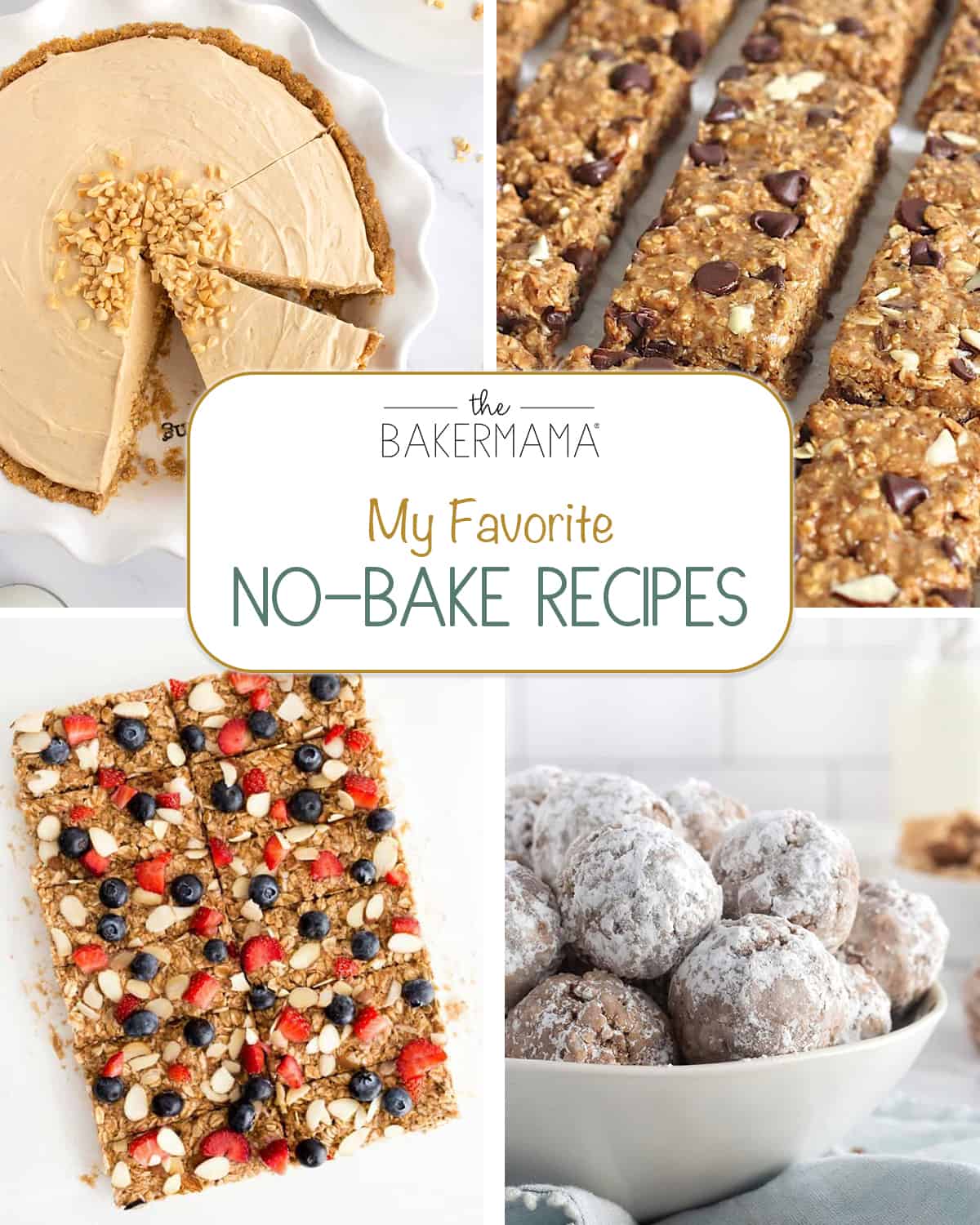 If you make any of my Favorite No-Bake Recipes, be sure to snap a picture and share it with me or tag me on Instagram @thebakermama so I can see.
I love seeing how inspired and creative y'all get with the recipes I share. Enjoy!
xoxo,