You'll score big with my Winning Recipes for Football Season! We've rounded up our favorite game day recipes that are sure to win everyone over at your football watch party!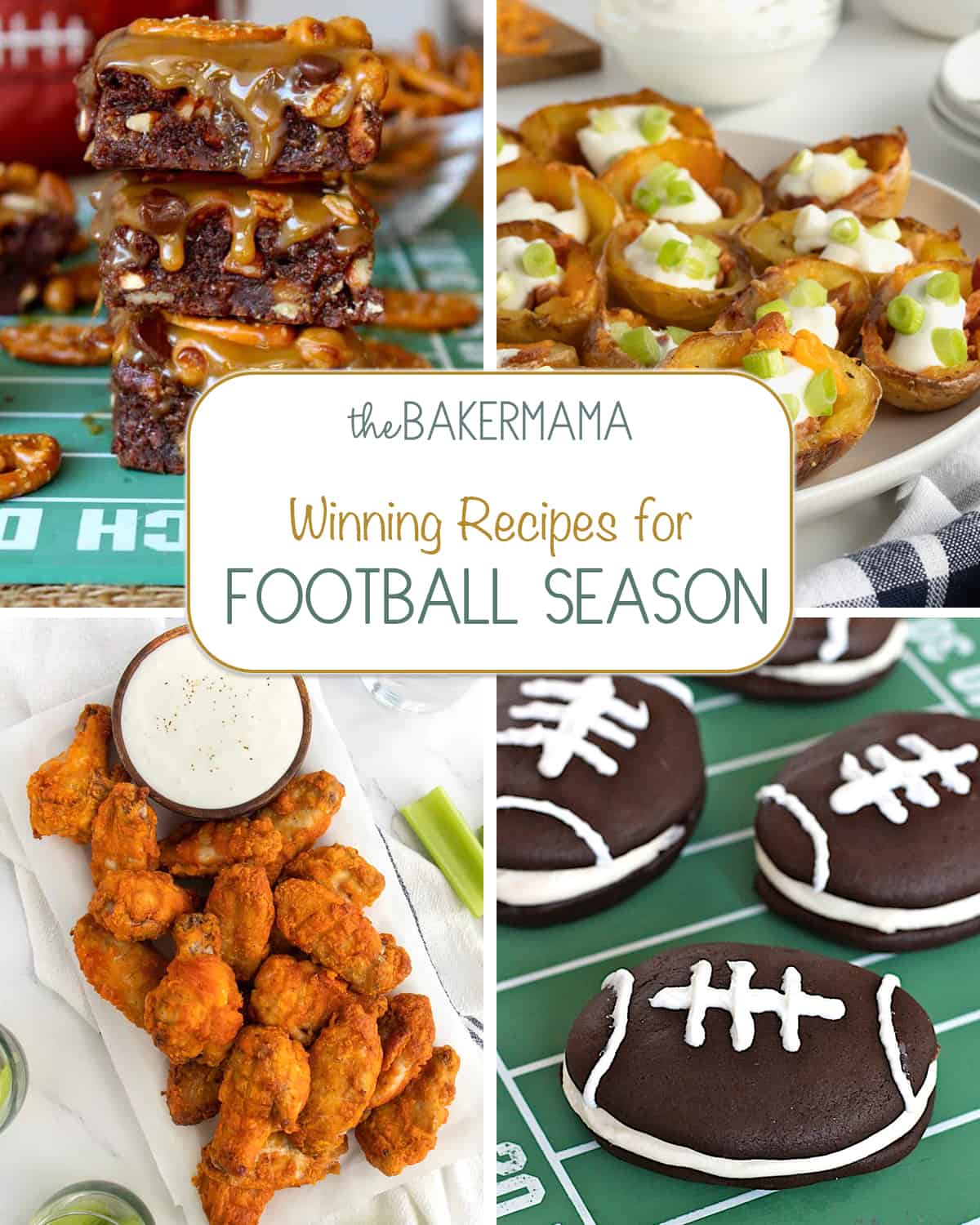 Winning Game Day Recipes
Whether you're hosting a football watch party and need to prepare a full spread or just need one great dish to take to a friend's house to watch the big game, I'm here to help! I have so many delicious and easy-to-make game day recipes on my blog that you're sure to win MVP of the food game with. My Winning Recipes for Football Season is a collection of awesome snacks, baked wings, all the dips, nachos, soft pretzels, corndogs, tacos, the best darn chili, decadent desserts and more. Browse and have fun planning out a winning spread! These recipes are also great for celebrating the end of the season with your own footballer. From pee wee league to the pros, there's truly something for everyone!