This Skillet Queso Fundido is pure cheesy goodness that comes together in minutes with just 3 ingredients. Pass the chips!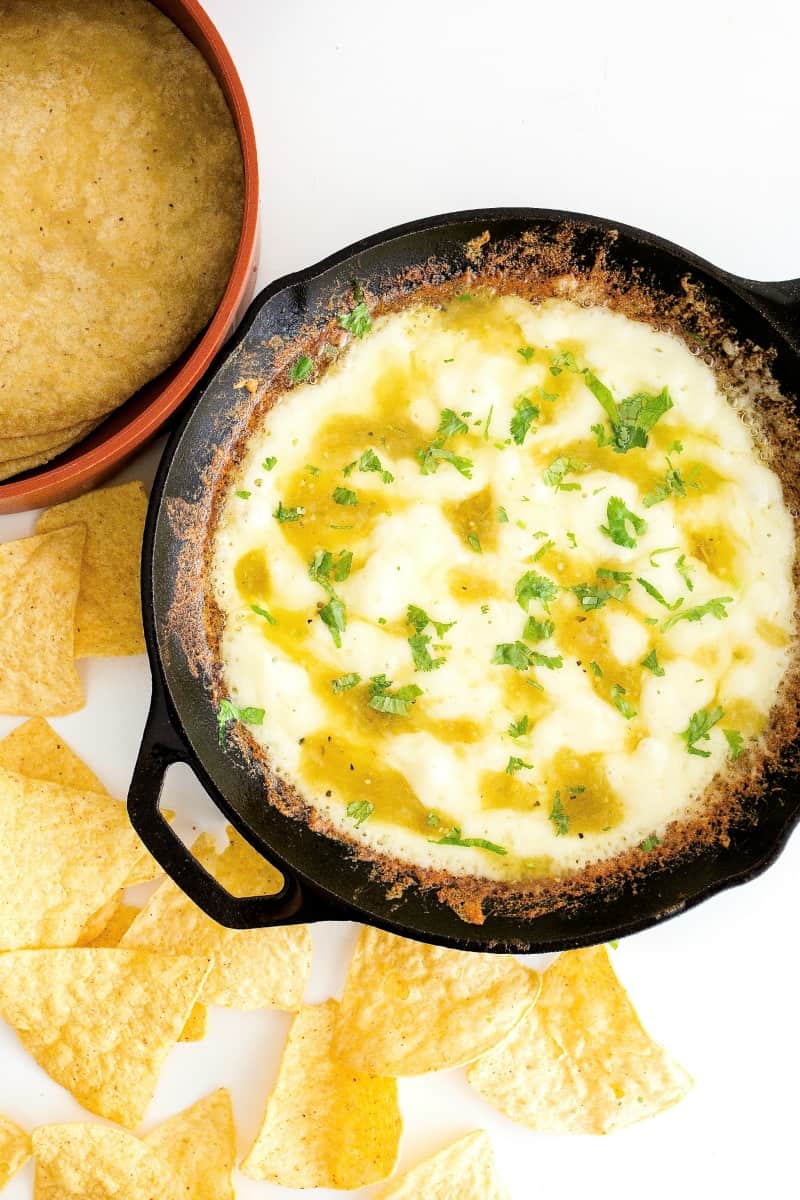 It's seriously the best of the best! Creamy with the most amazing layer of cheese crisp around the edges. To die for!
We fell in love with this queso when we were in Punta Mita last December. We ordered it at our favorite restaurant, Si Señor, and it was love at first bite. We couldn't stop digging in with our chips and spooning it into homemade tortillas. Our conversation literally paused from the moment we started eating it until the moment it was all gone. And the first thing we said to each other after devouring it was: "WOW!…how about another round?!"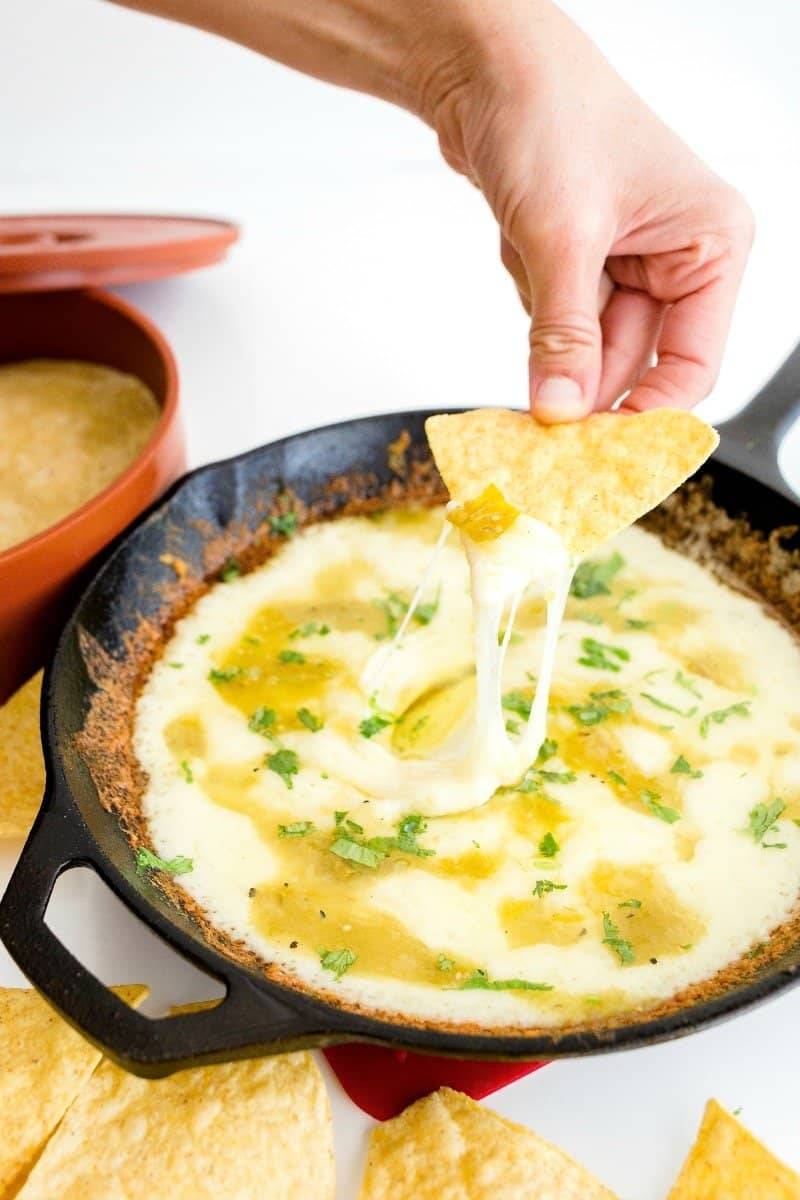 So that's exactly what we did! Another round of queso fundido along with another round of the best cucumber jalapeño margaritas EVER. And we did again the next day and the next day and the next day until we had to come home. Take me back to Punta Mita and Si Señors!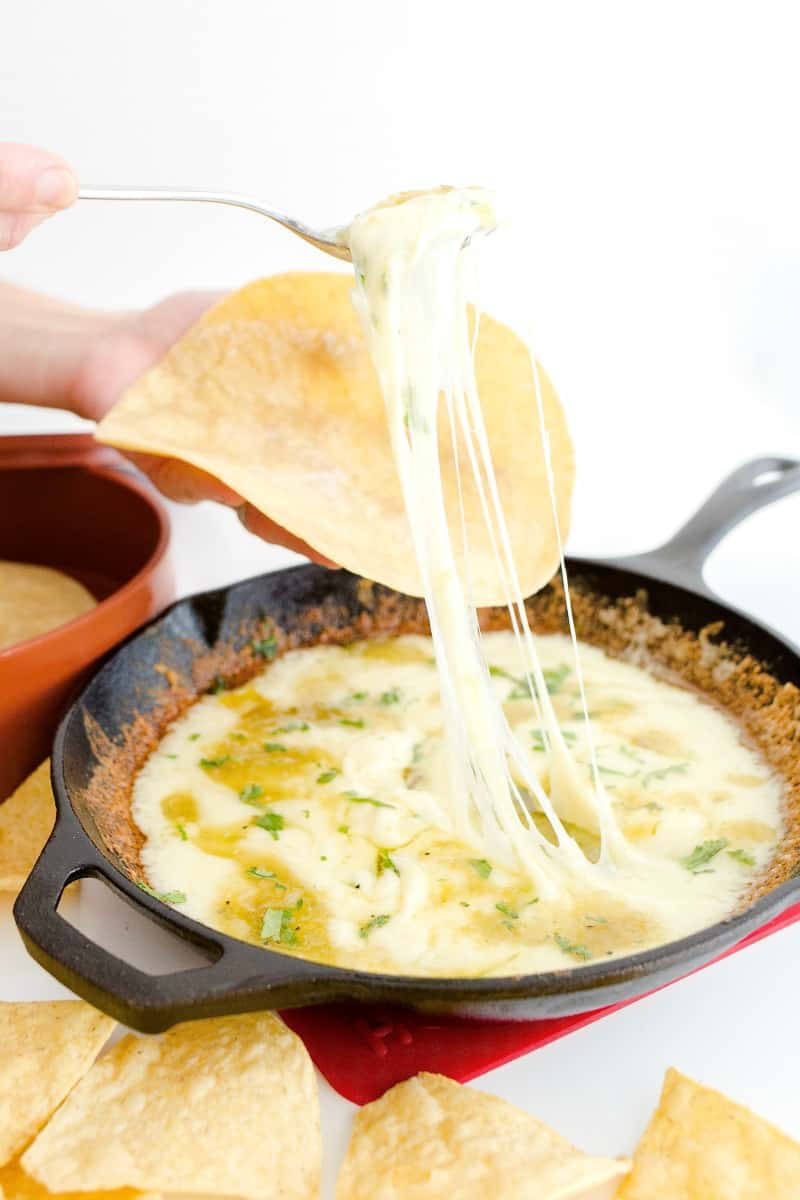 The last day we were there, I just had to ask how they make their skillet queso fundido. I knew we would be craving it once we got home and that we would be on a mission to recreate it, so why not just ask?! I asked our favorite waiter and he kind of chuckled with his response: "it's just cheese, two kinds of cheese, melted in a skillet!". Haha!
Okay, okay! "But what kind of cheeses, please?!" As long as I got this, I knew we could do it. 😉 😉
"Good quality monterey jack and manchego." Yes! Let the queso fundido enjoying continue at home…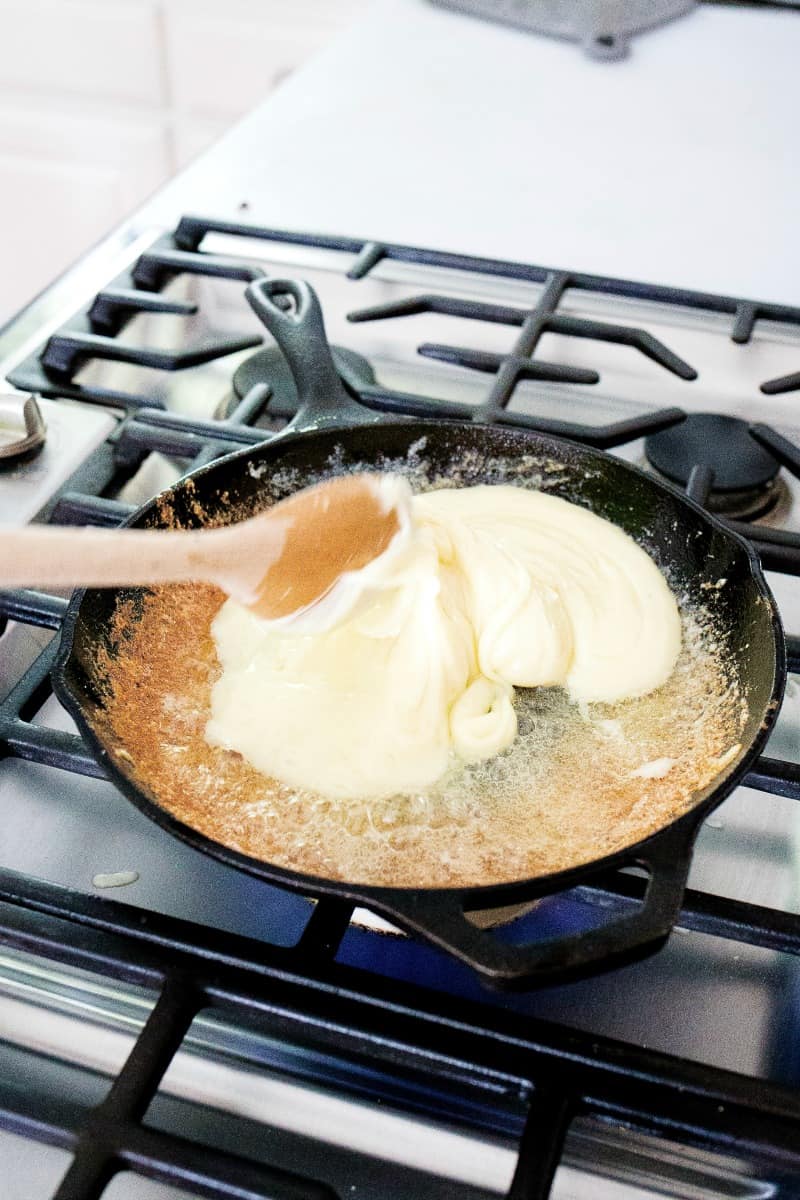 The key to great skillet queso fundido is melting the cheese over medium-high heat and stirring it constantly until bubbling and melted, about 4-5 minutes. Easy-peasy & oh so cheesy…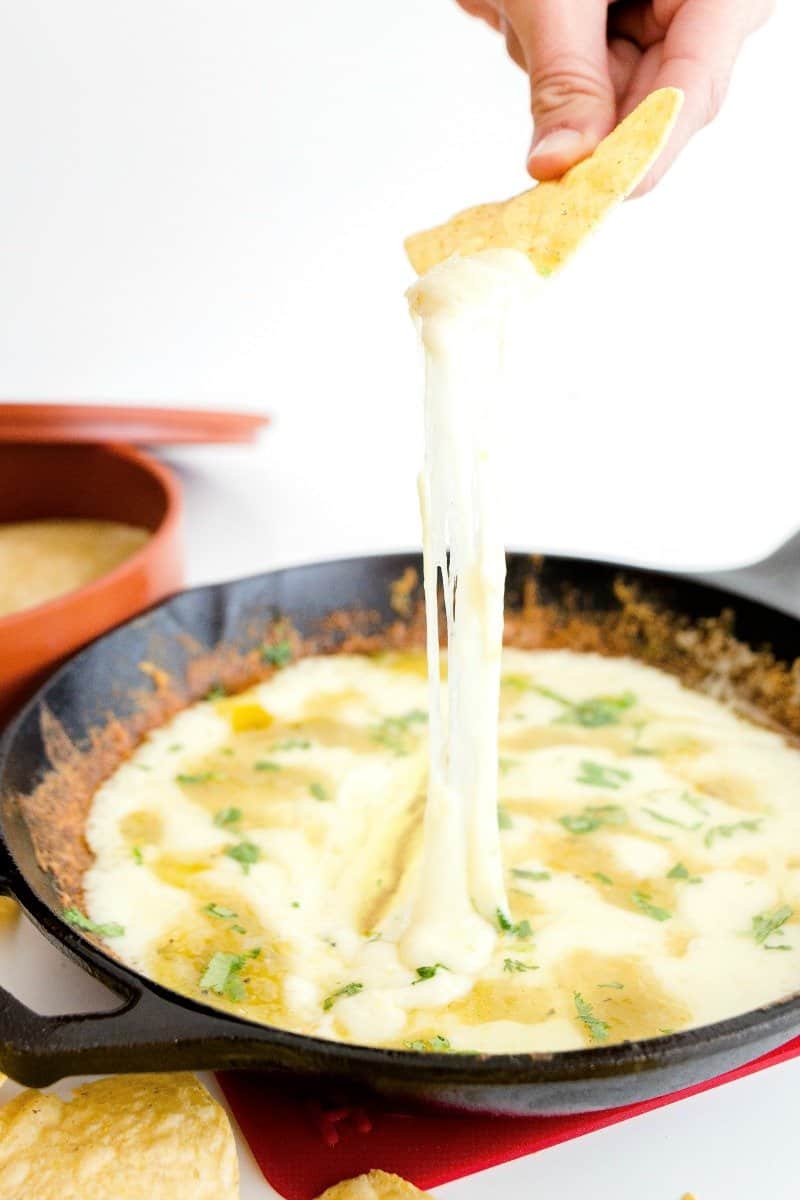 We make this queso fundido at least once a week and it brings back so many wonderful memories of Punta Mita and our obsession with Si Señors. I think our version would make them proud! 🙂
Enjoy!
xoxo,


Print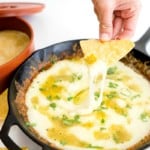 Skillet Queso Fundido
Author:

Prep Time:

5 mins

Cook Time:

5 mins

Total Time:

10 mins

Yield:

6

servings

1

x

Category:

Appetizer
---
Description
This skillet queso fundido is pure cheesy goodness that comes together in minutes with just 3 ingredients. Pass the chips!
---
2 cups

shredded monterey jack cheese

2 cups

shredded manchego cheese

2 tablespoons

green tomatillo salsa
---
Instructions
Set a large cast-iron skillet over medium-high heat. Add shredded cheese and stir constantly with a wooden spoon until melted and bubbling with a thin layer of cheese crust around the edge, about 4-5 minutes. Spoon tomatillo salsa over melted cheese and serve in skillet with tortilla chips and/or tortillas.
---
Recipe by Maegan Brown/Photography by Madison Mentesana