Bring your family to the table with these easy, delicious and comforting family-friendly meals that everyone is sure to enjoy!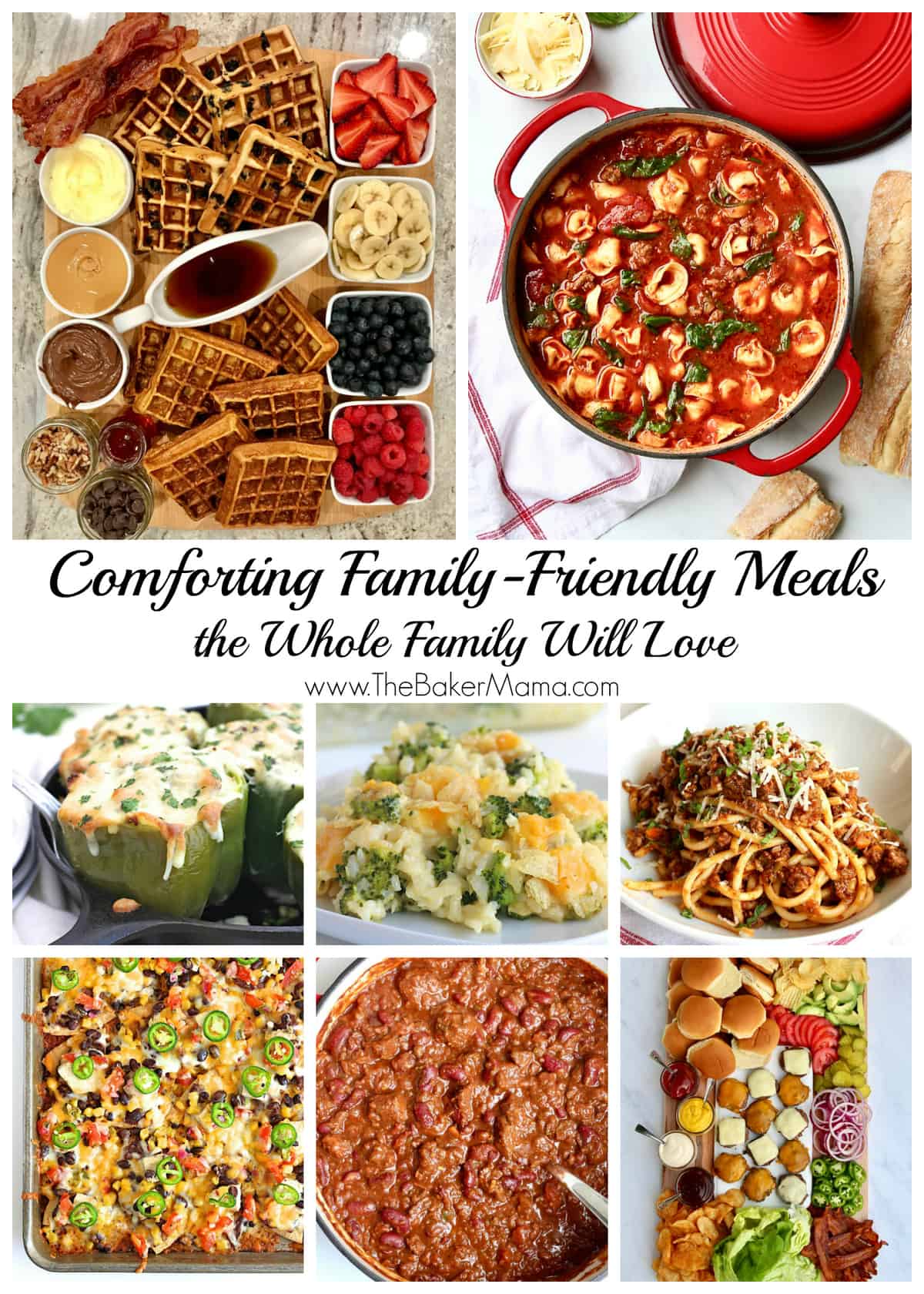 Our favorite way to end the day is to gather around the dinner table and enjoy a comforting meal together as a family. It's so nice to just sit and enjoy each other as well as the nourishing and delicious food we've just made. We talk about our days and what we're looking forward to in the days ahead. It truly fills our hearts and our bellies so well!
Everything from soups, casseroles and easy classics like Stovetop Mac and Cheese to Taco Tuesday, healthy stir-fry, build-your-own burgers, and breakfast for dinner (the best!). There are so many great recipes and meal ideas that will have your family running to the table.
No boiling pasta or breading chicken to make this Chicken Parmesan Casserole. An incredibly easy and fun spin on a classic the whole family will love!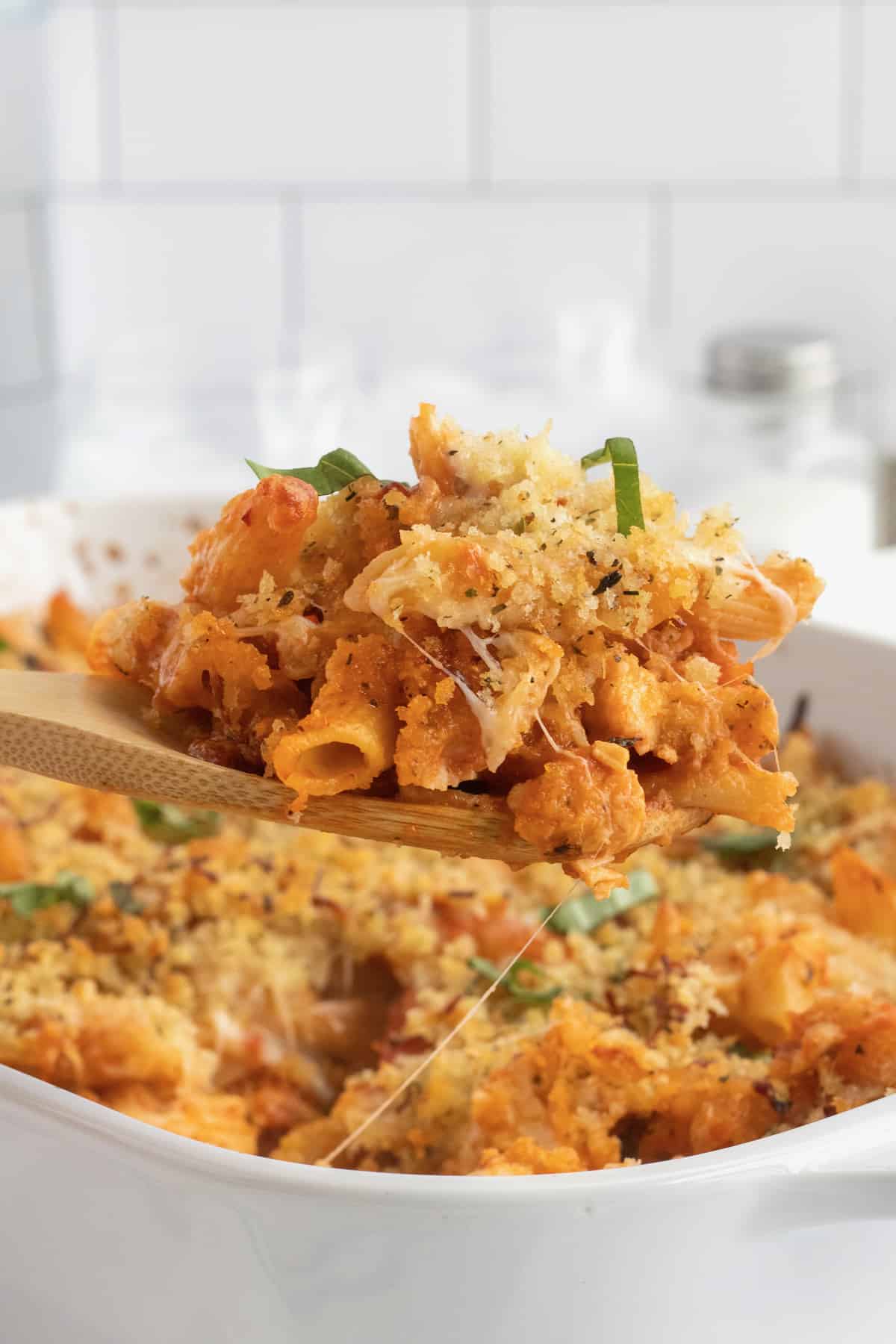 Hearty and seasoned to perfection with some seriously delicious ingredients, this is The Best Darn Chili and it's sure to exceed everyone's chili expectations!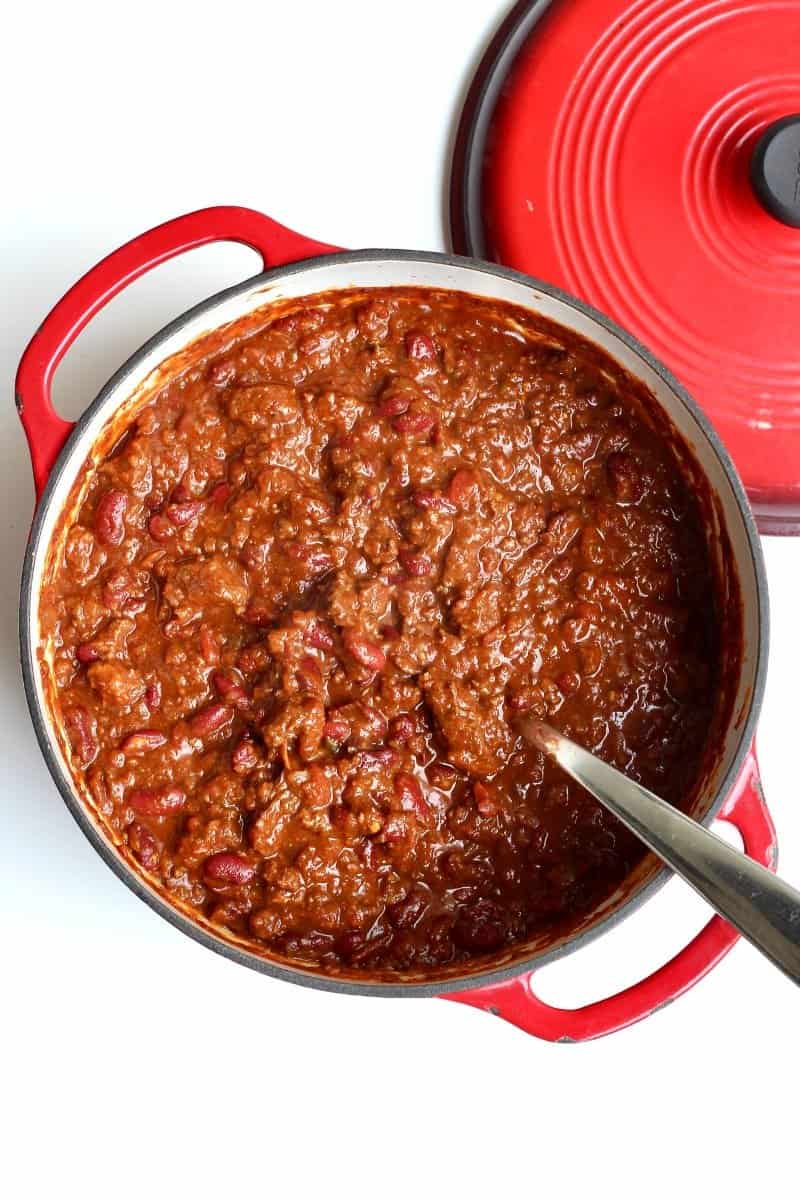 Everyone loves these Easy Cheesy White Chicken Chili Stuffed Peppers. Green peppers stuffed with chicken, white beans, brown rice, quinoa, green enchilada sauce and cheese. A filling and flavorful meal-in-one!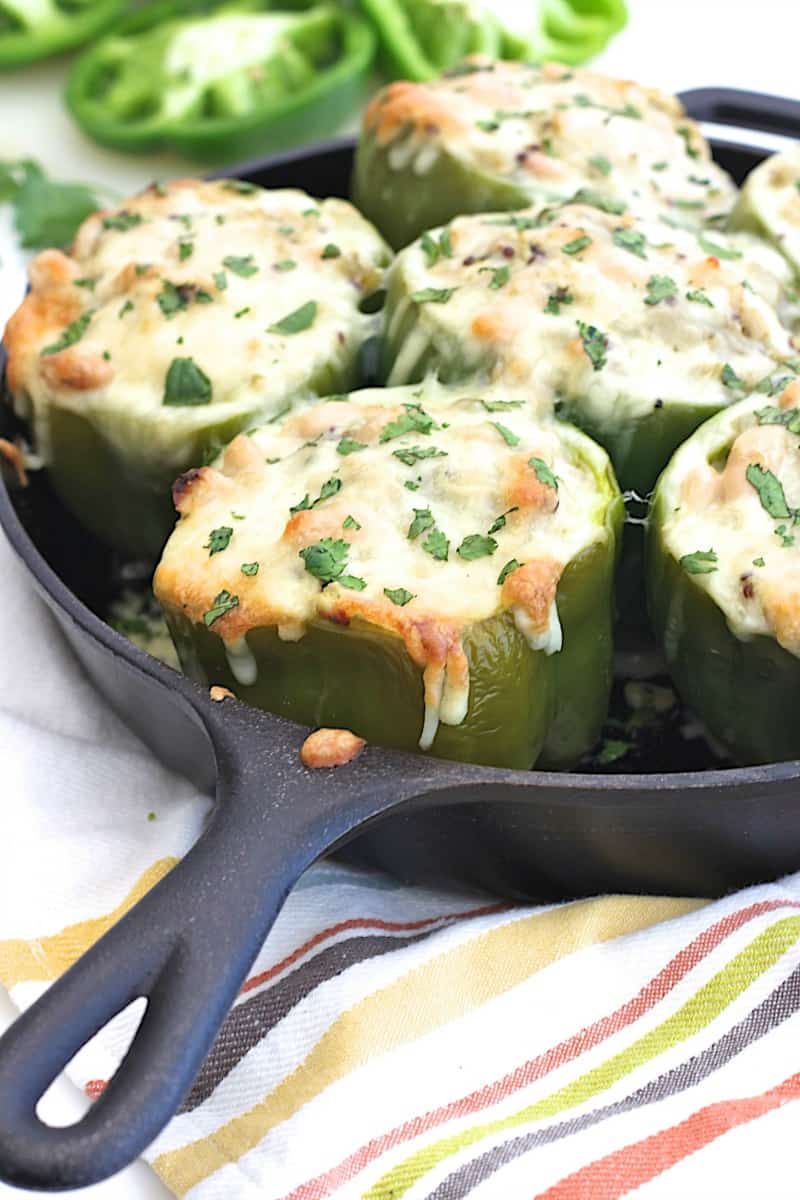 Full of flavor and rich texture, it's a labor of love that is so worth the effort to make for its comfort and enjoyment. It's The Best Bucatini Bolognese you will ever eat!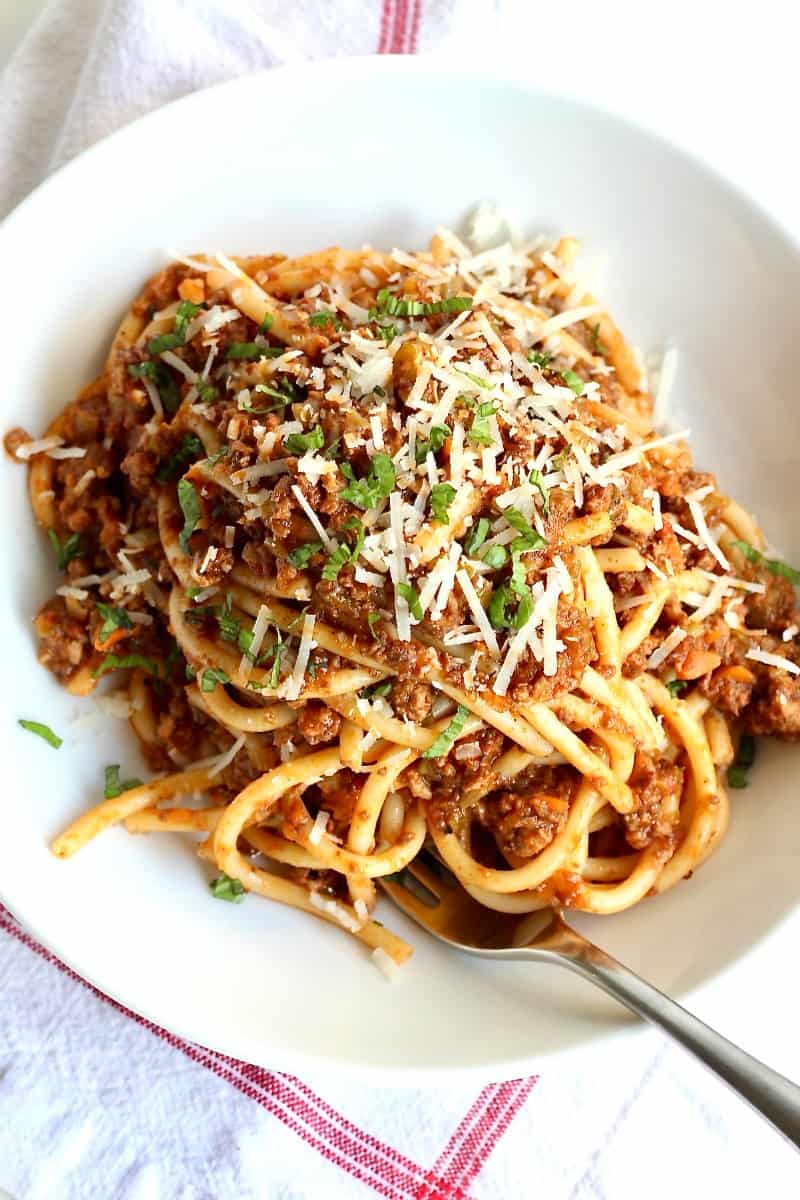 This Tuscan Tortellini Soup is such a comforting one-pot meal. It's so easy to make and is bursting with delicious Tuscan flavors!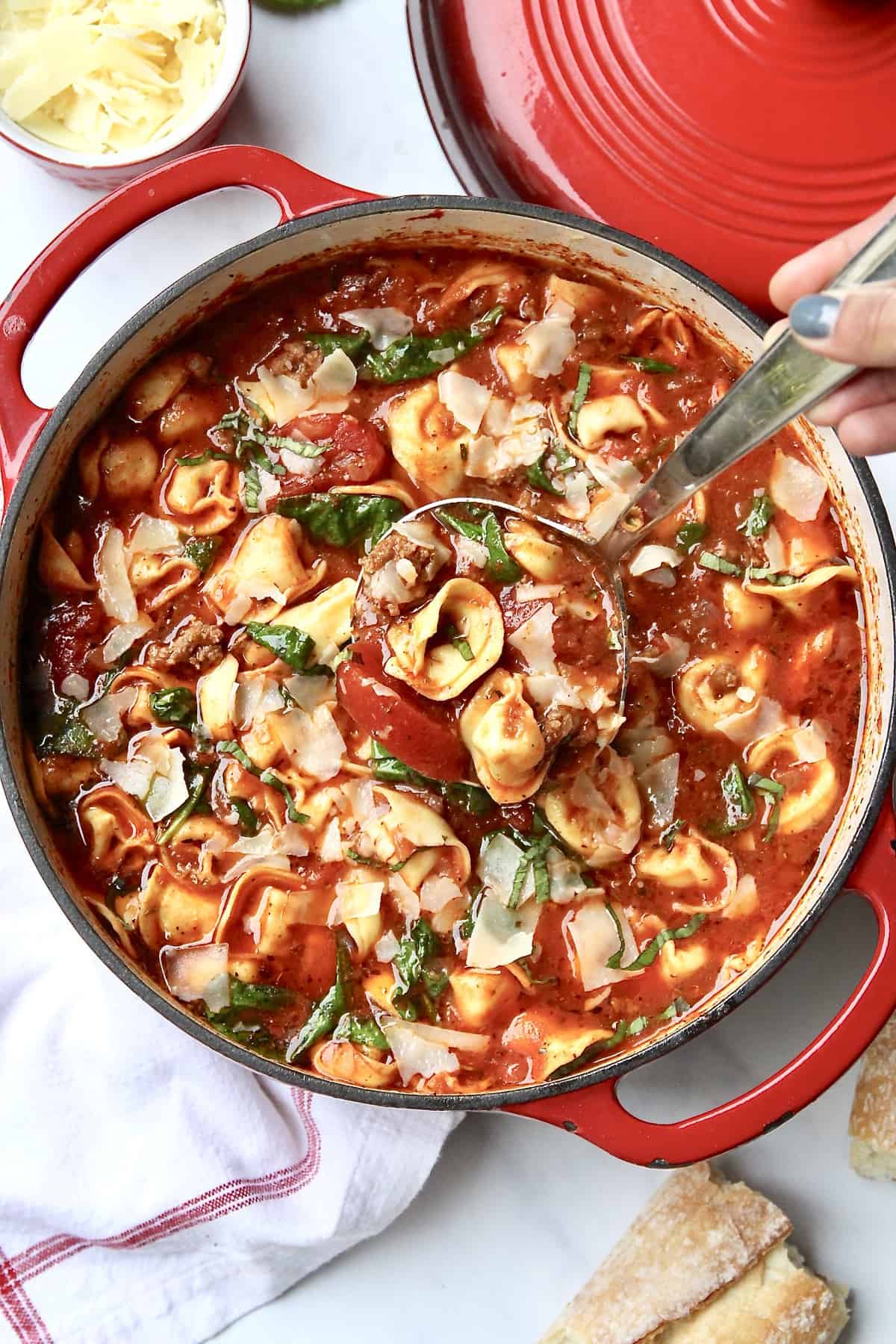 Sloppy Joe Casserole is an easy twist on traditional sloppy joes that's flavorful and delicious! The cheesy crust compliments the beefy tomato filling so well and makes for a quick and hearty weeknight dinner that the whole family will love!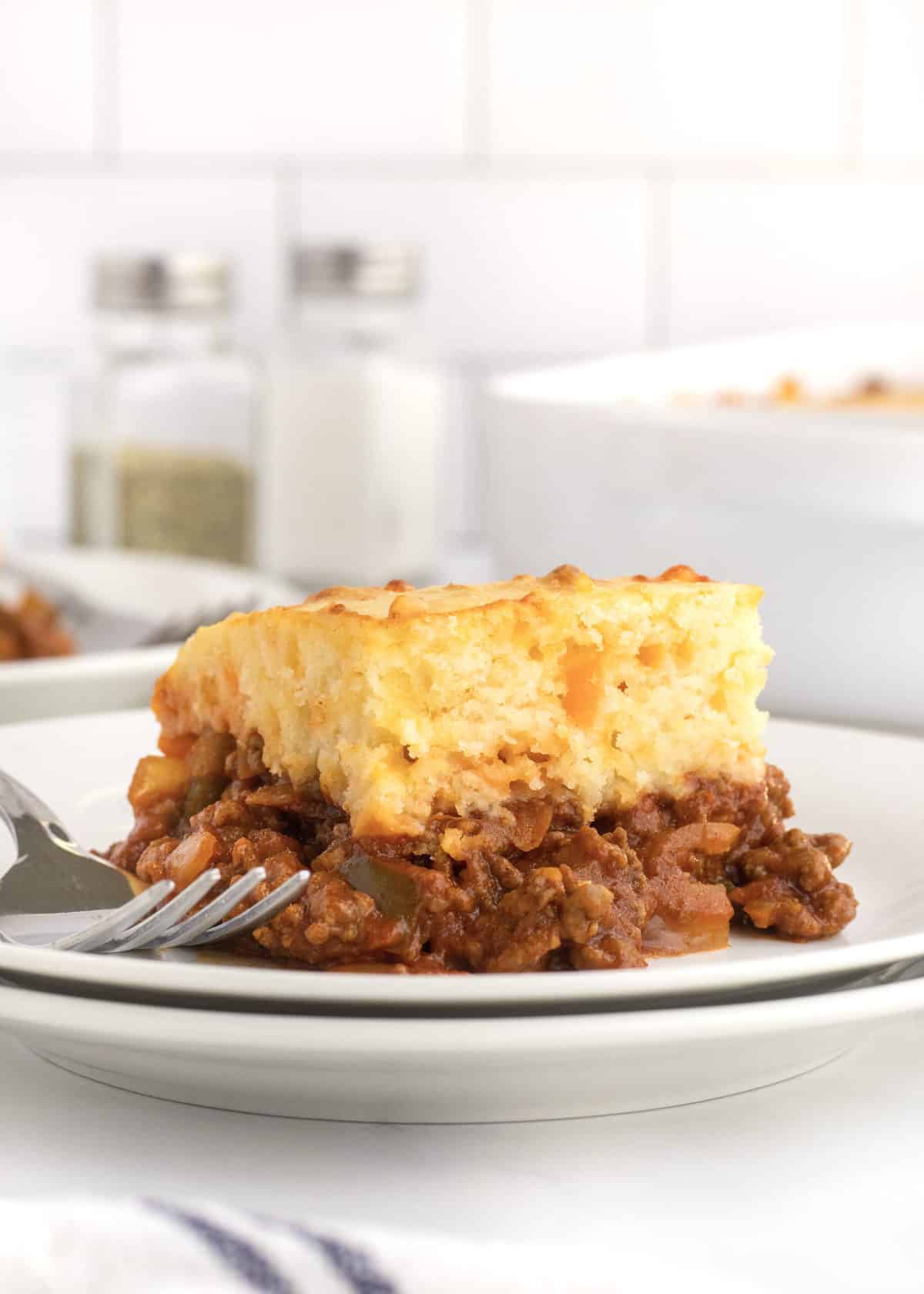 One of our favorite weeknight meals, this easy cheesy Stovetop Macaroni and Cheese can be on the dinner table in less than 30 minutes.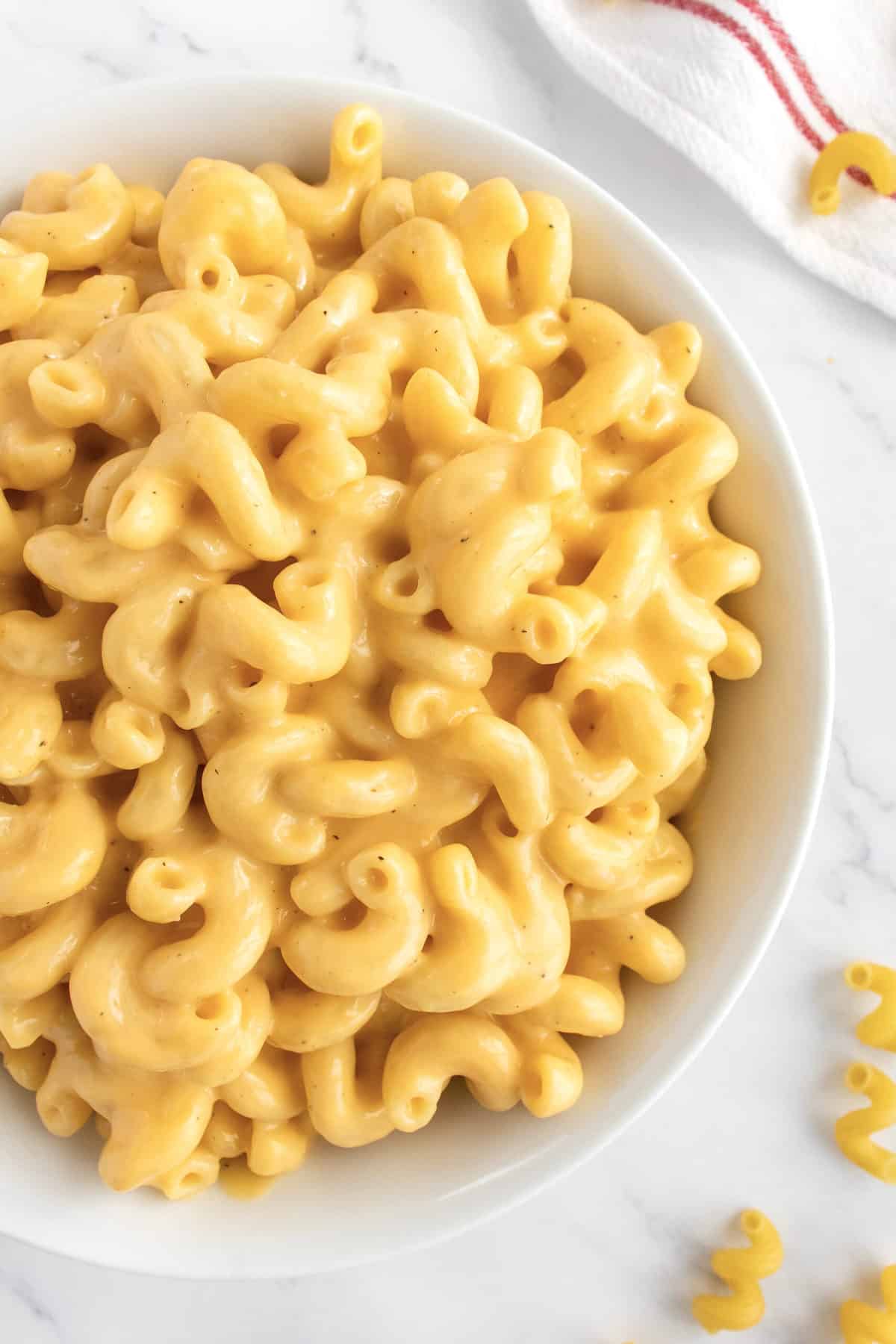 A homemade take on Chick-fil-A's Chicken Tortilla Soup that tastes even better than the original and that you can enjoy year-round and even on Sundays!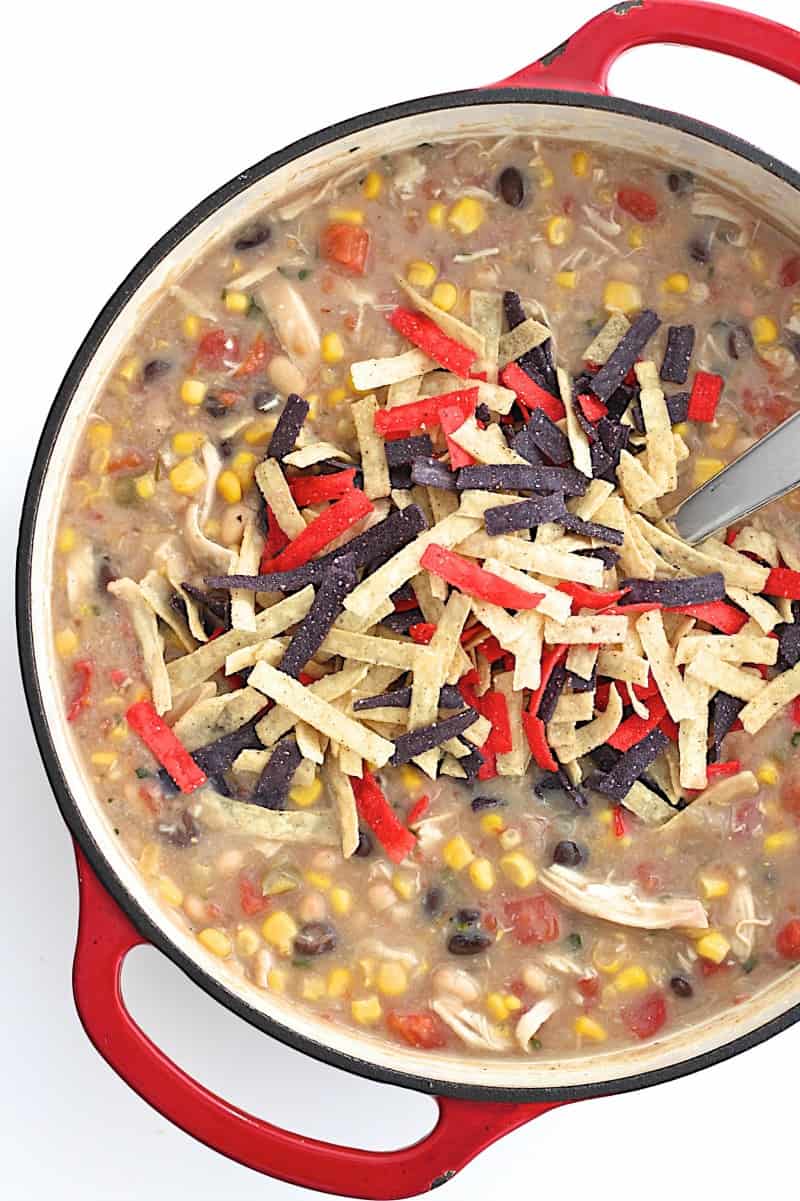 Easy Cheesy Broccoli Rice Casserole is a classic and comforting side dish that's great with a weeknight meal.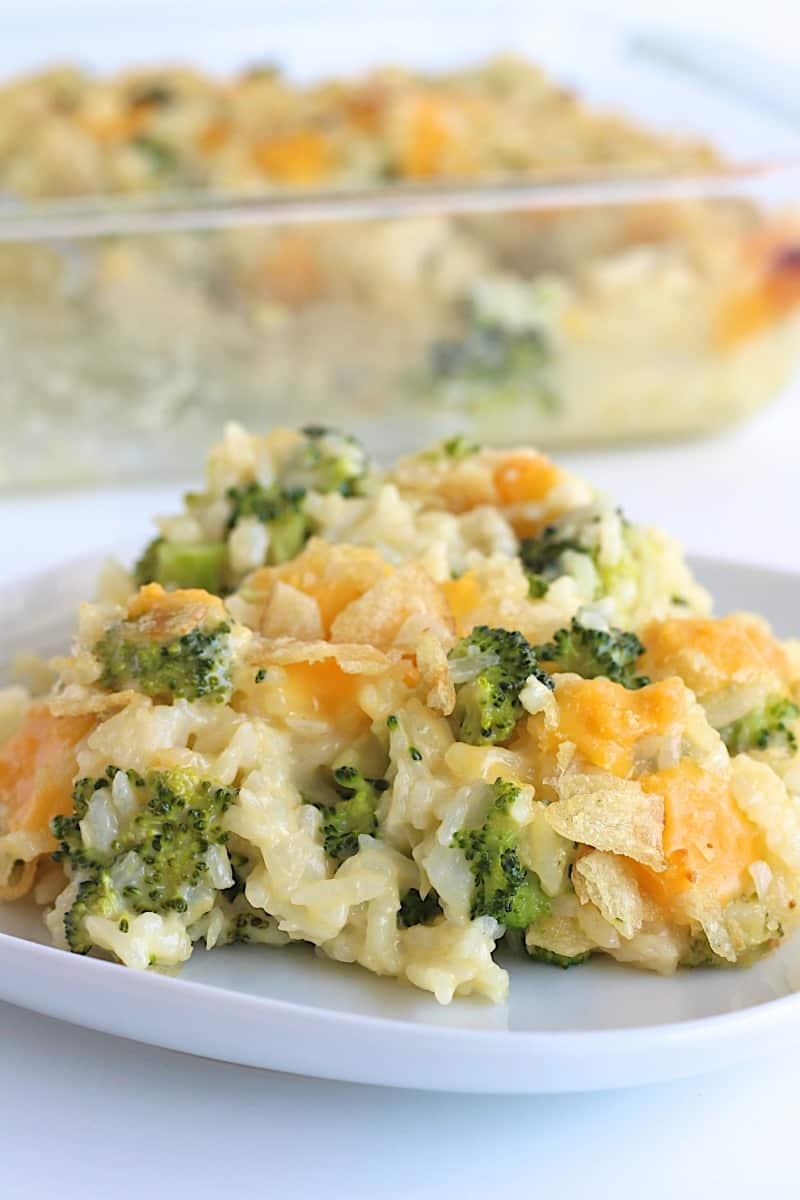 Made with festive and tasty Mexican flavors, Mexi Mac and Cheese is an easy meal-in-one that the whole family will love!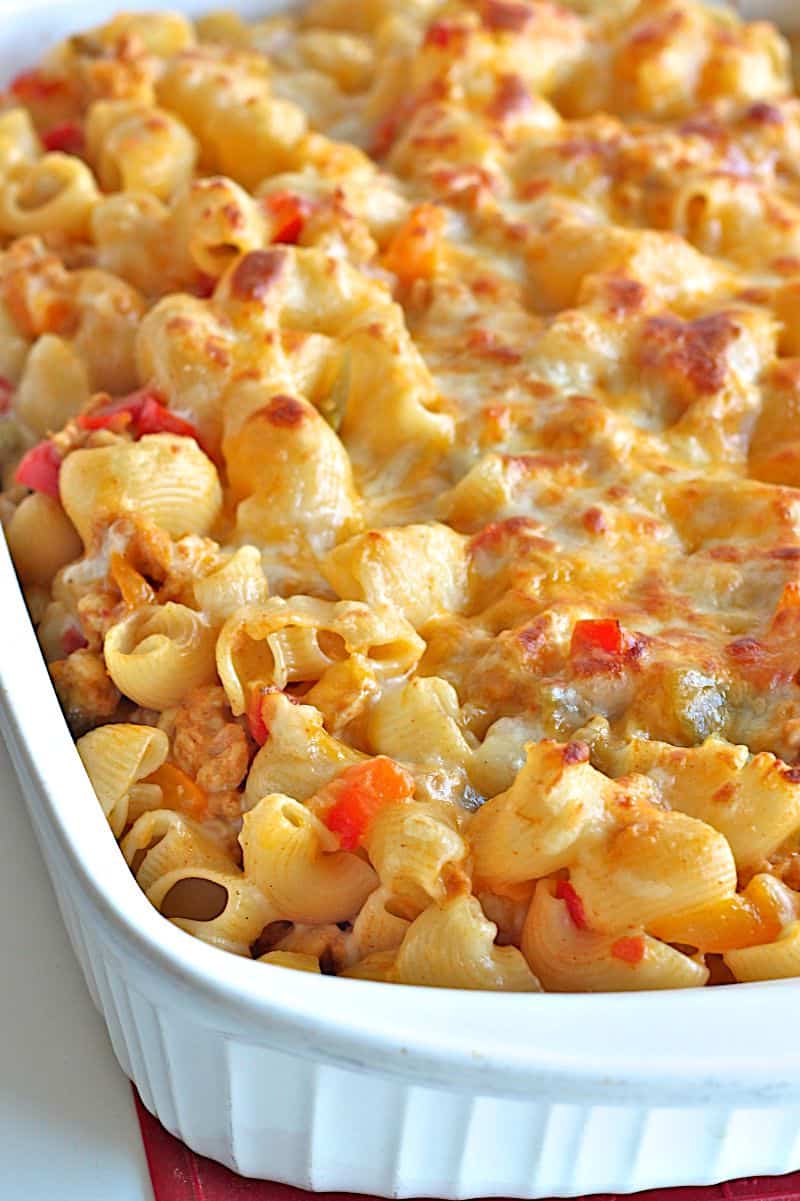 Feed and please everyone with these tasty Turkey and Black Bean Baked Tacos. Baked tacos filled with turkey, black beans and lots of melted cheese. Easy to make, simple to serve and awesome to eat!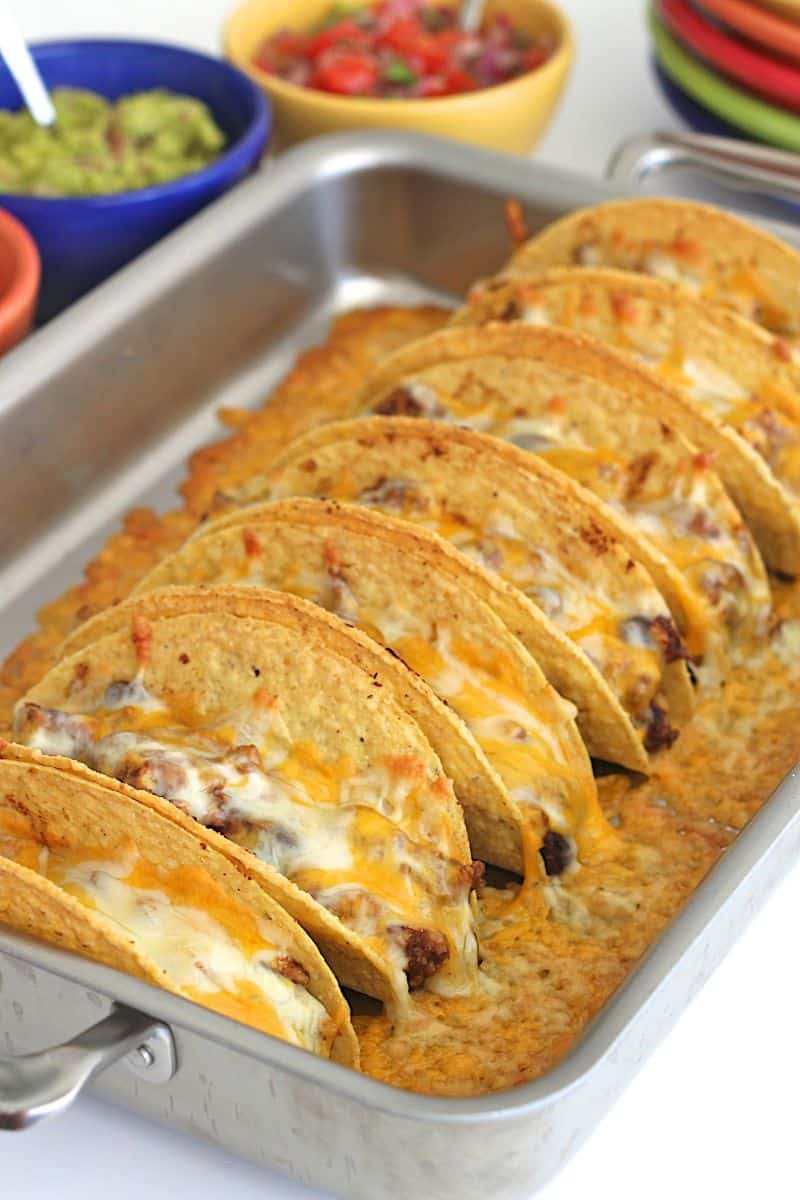 Jumbo pasta shells filled with melty cheese, marinara and meatballs make for such an easy appetizer or meal! Everyone will ask for these Meatball Stuffed Pasta Shells again and again!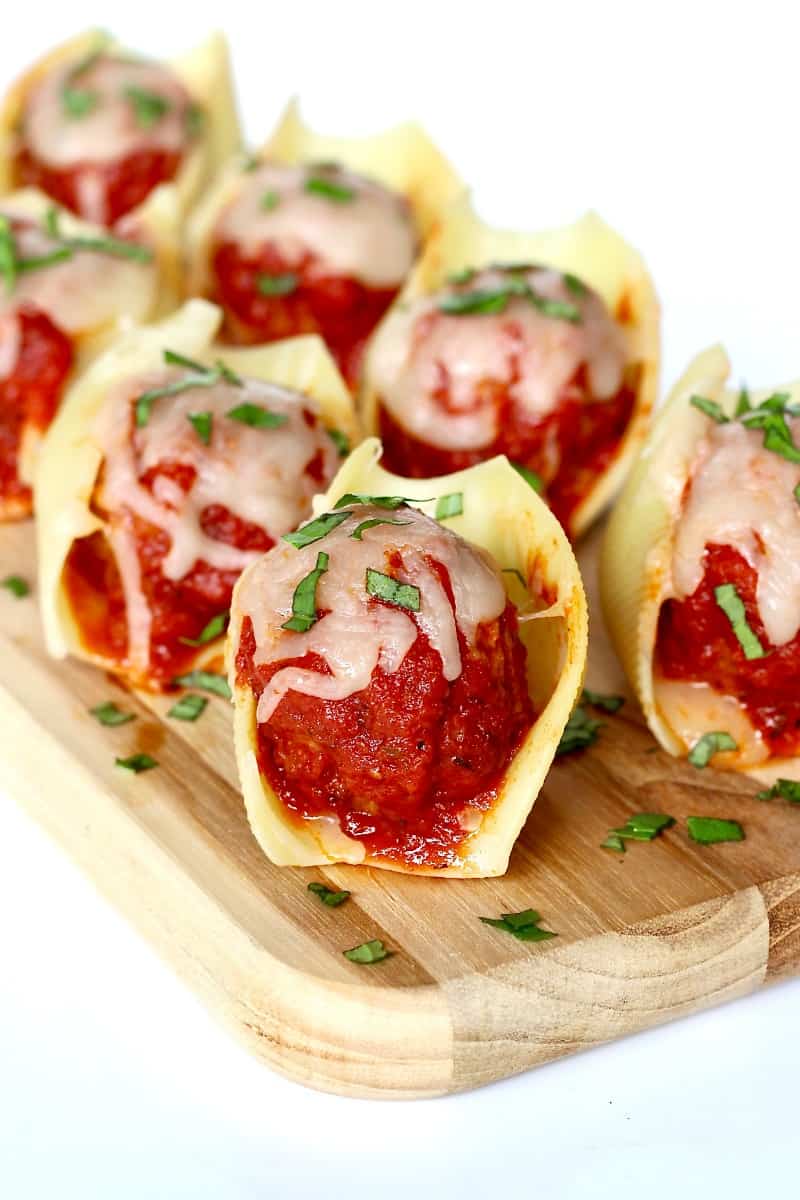 A quick and healthy Sweet and Spicy Stir Fry is a meal that's filling and full of flavor!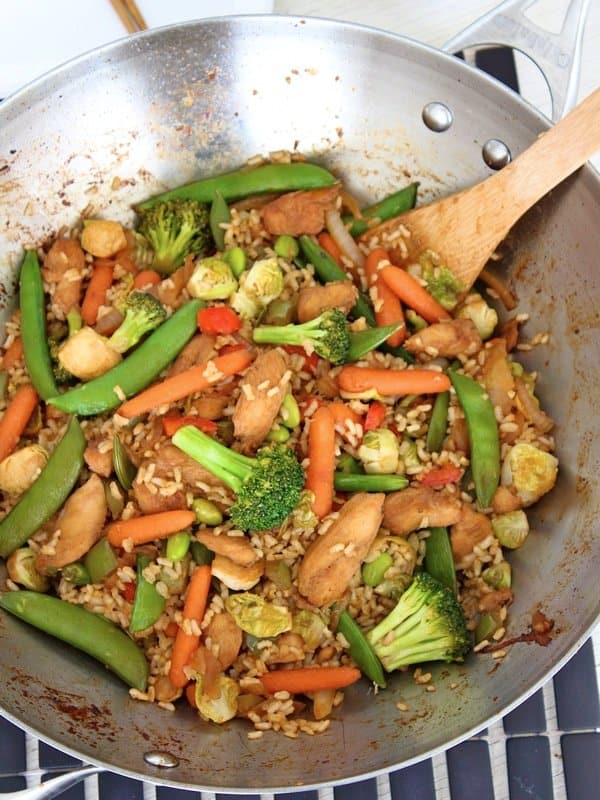 Homestyle Chicken & Dumplings with fluffy dumplings and flavorful chicken in every creamy bite!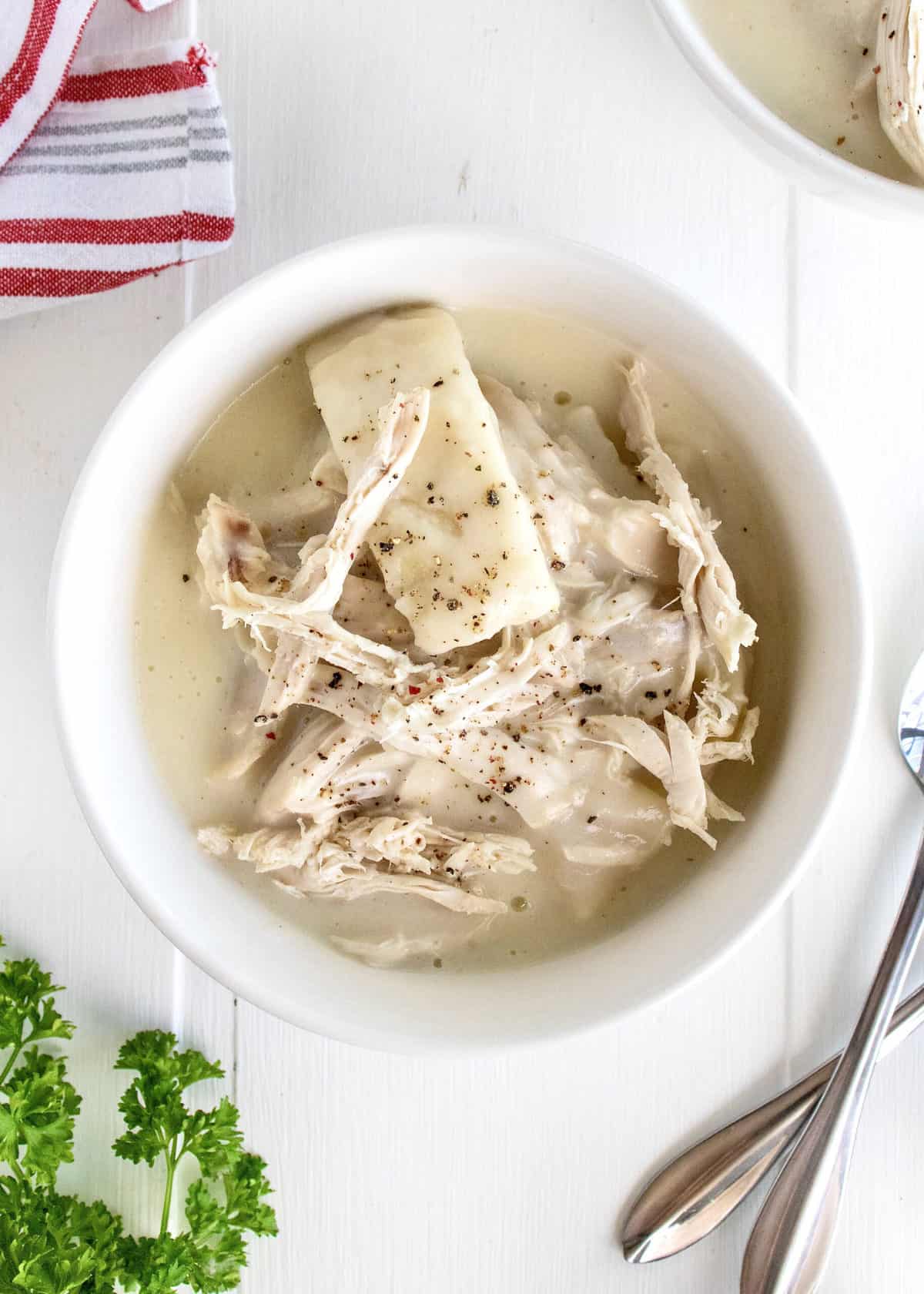 Tender beef, silky mushrooms and a flavorful skillet sauce come together in this Easy Beef Stroganoff for a delicious mid-week meal in under 30 minutes.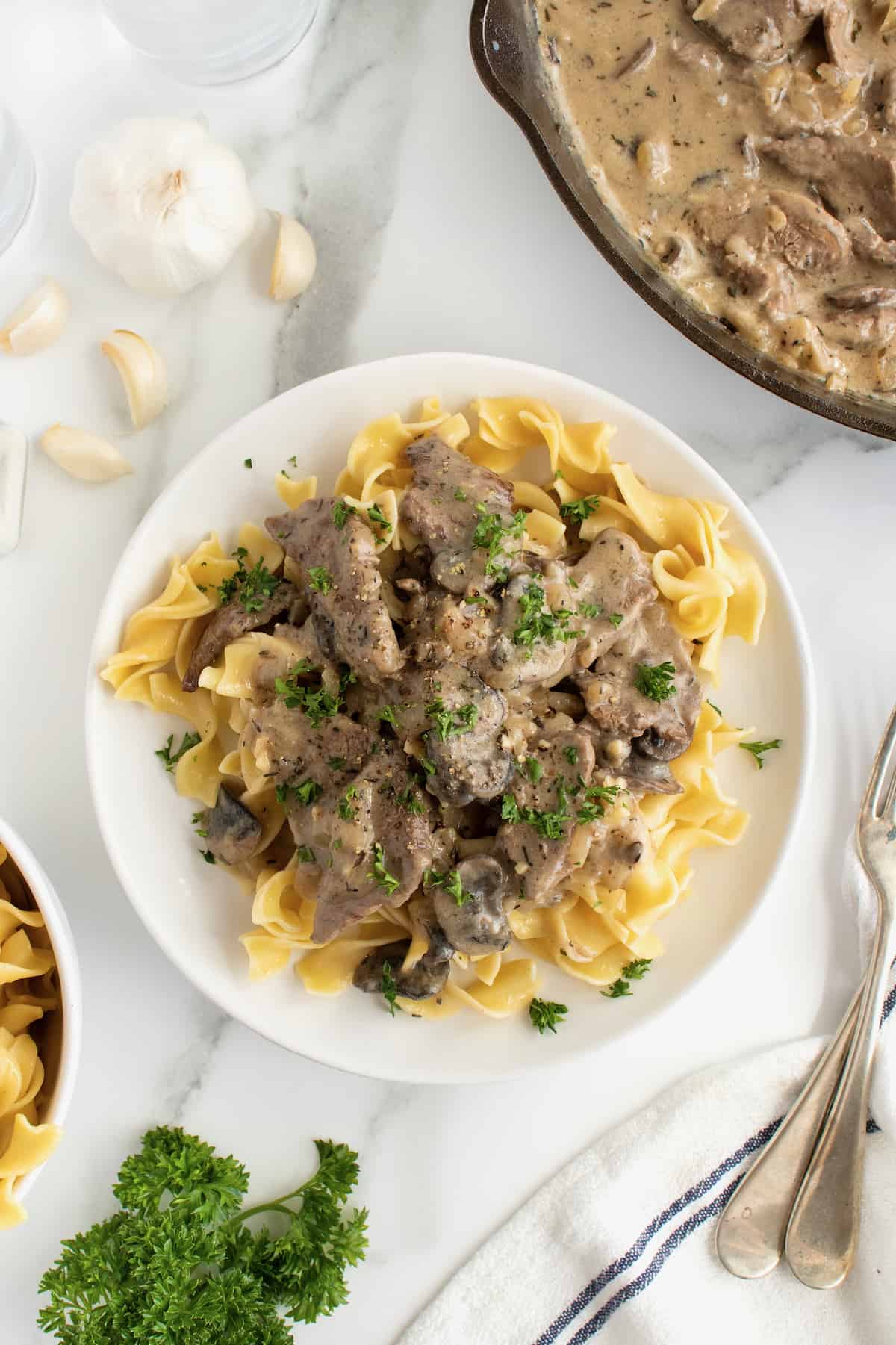 Chili Cornbread Casserole is a crowd-pleasing casserole that combines the two comforting classics, cornbread and chili.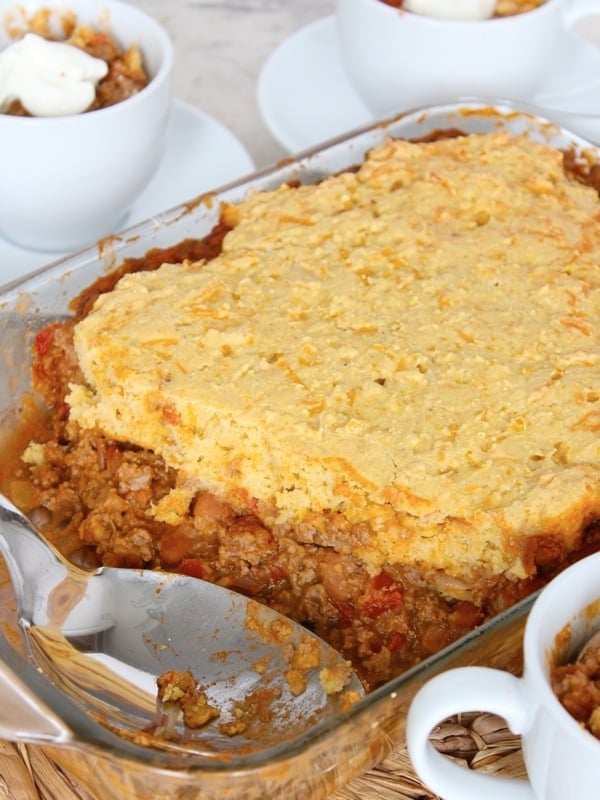 Chicken Tetrazzini is a comforting classic that will please everyone. The creamy cheese sauce baked into lots of pasta, chicken, and veggies makes this casserole a well-rounded meal.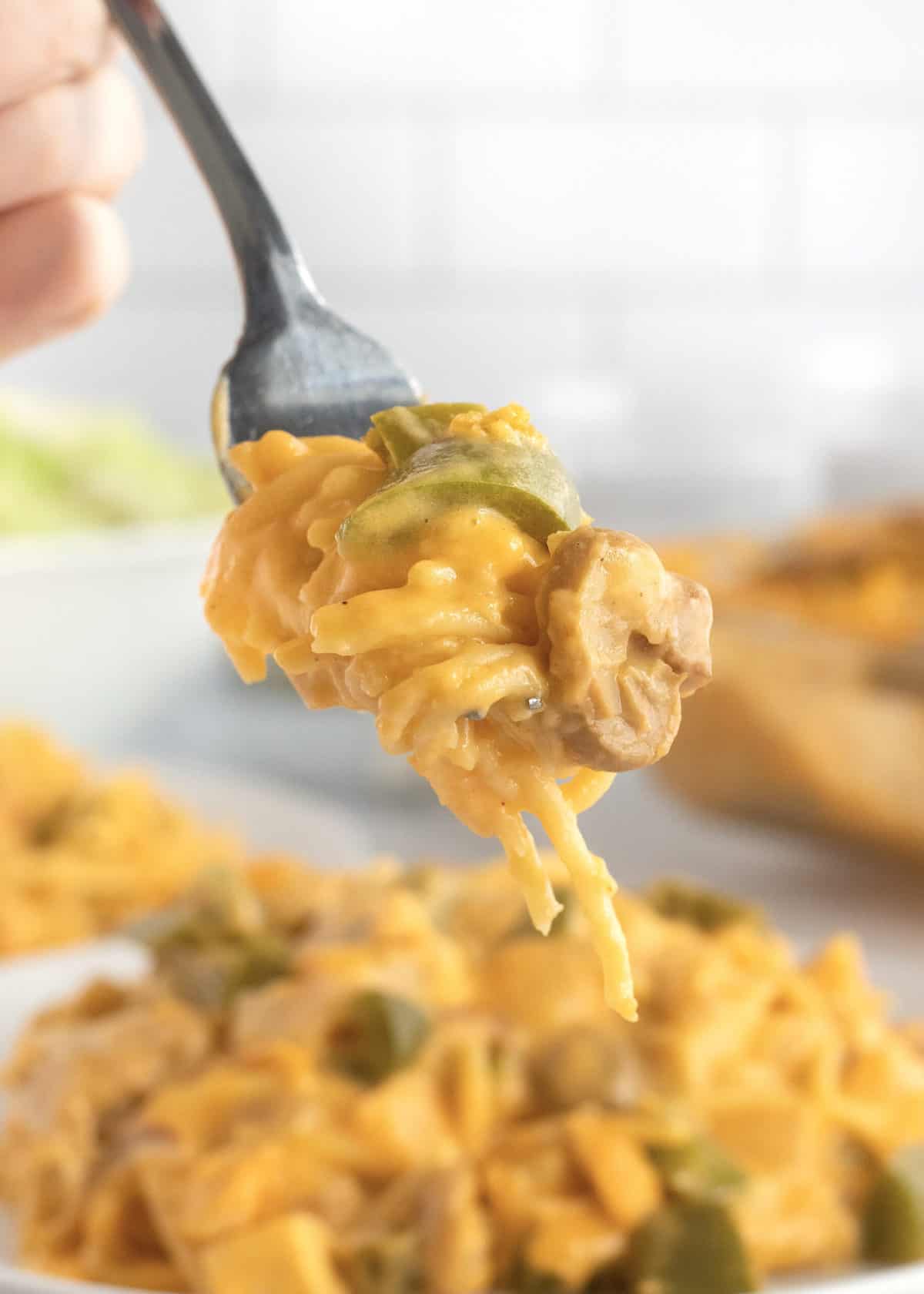 Warm and comforting Chicken Noodle Casserole that's an easy and perfect meal for any night of the week!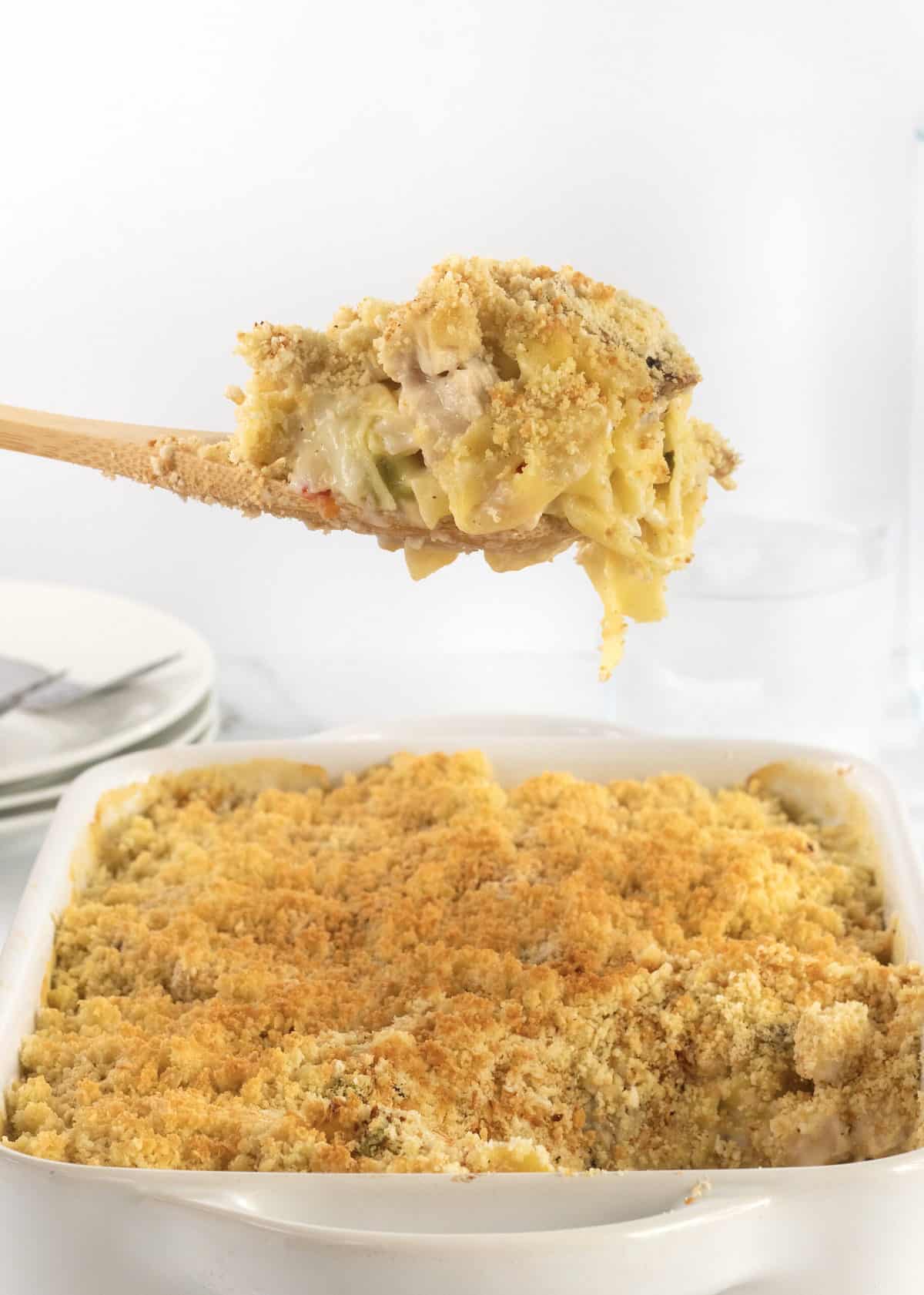 A Build-Your-Own Burger Board is such a great way to let your crew enjoy their burgers just the way they like them with a great variety of toppings and spreads to choose from.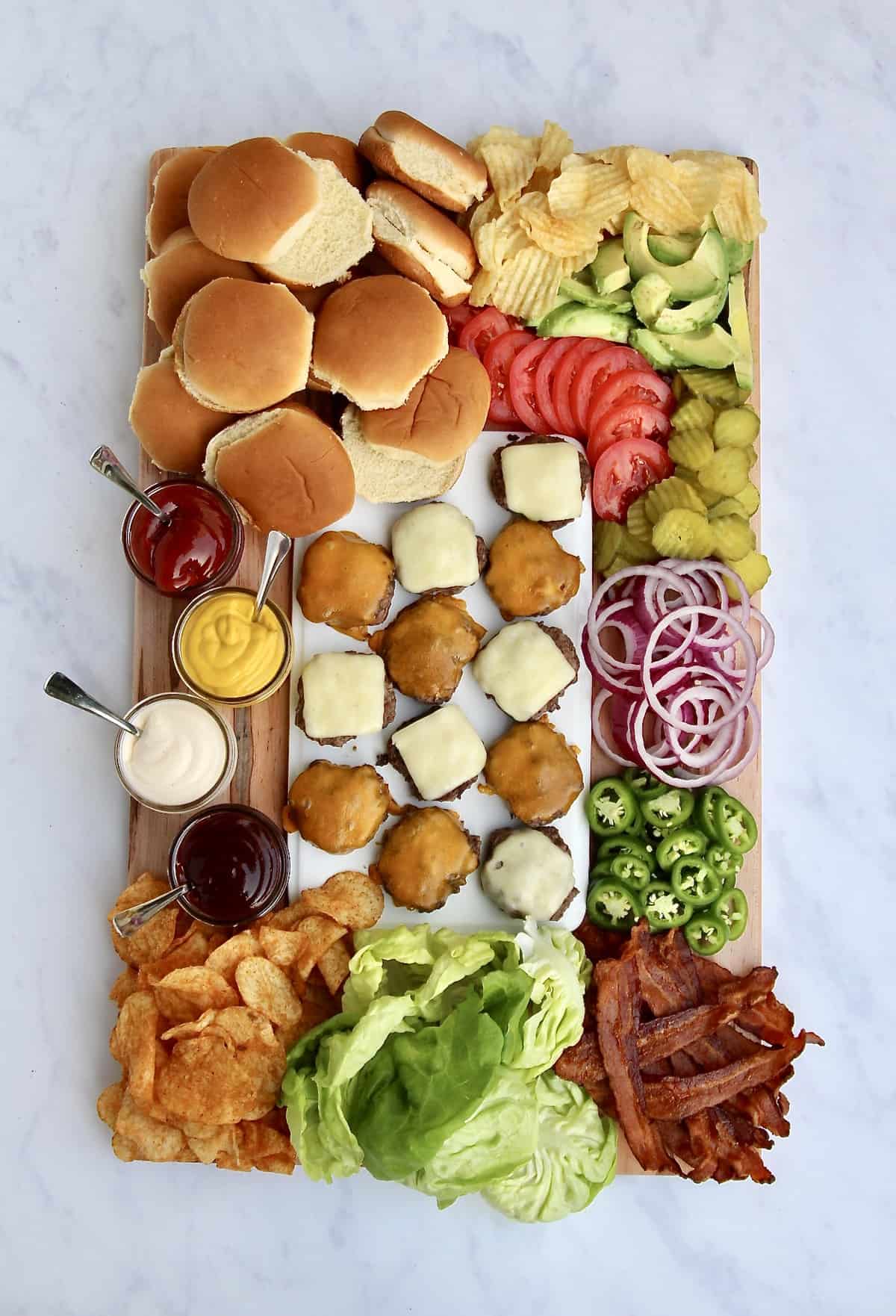 Seriously delicious nachos baked on a sheet pan with homemade tortilla chips, black beans, chicken and all the fixings. These Sheet Pan Chicken and Black Bean Nachos are sure to be a family favorite for an easy meal!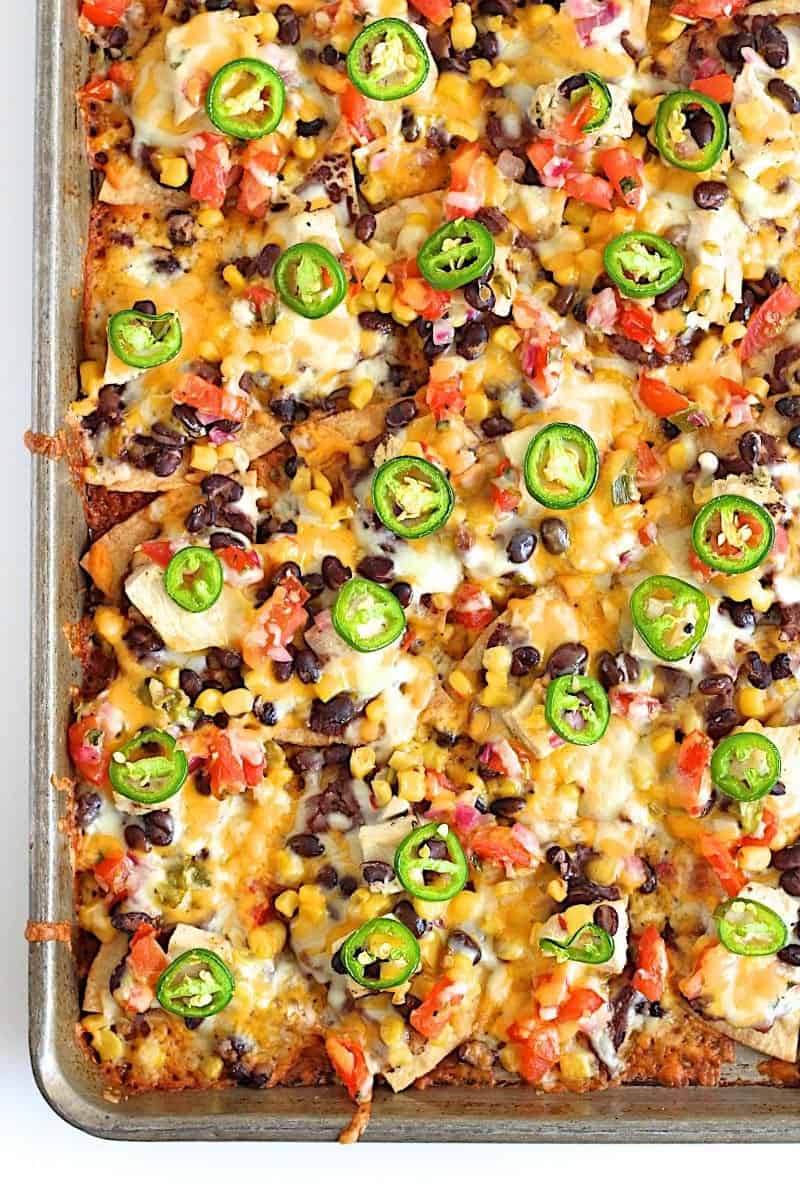 A healthy and hearty Turkey Quinoa Chili with Butternut Squash and Edamame for a comfort food fix that you can feel great about eating. You'll love it!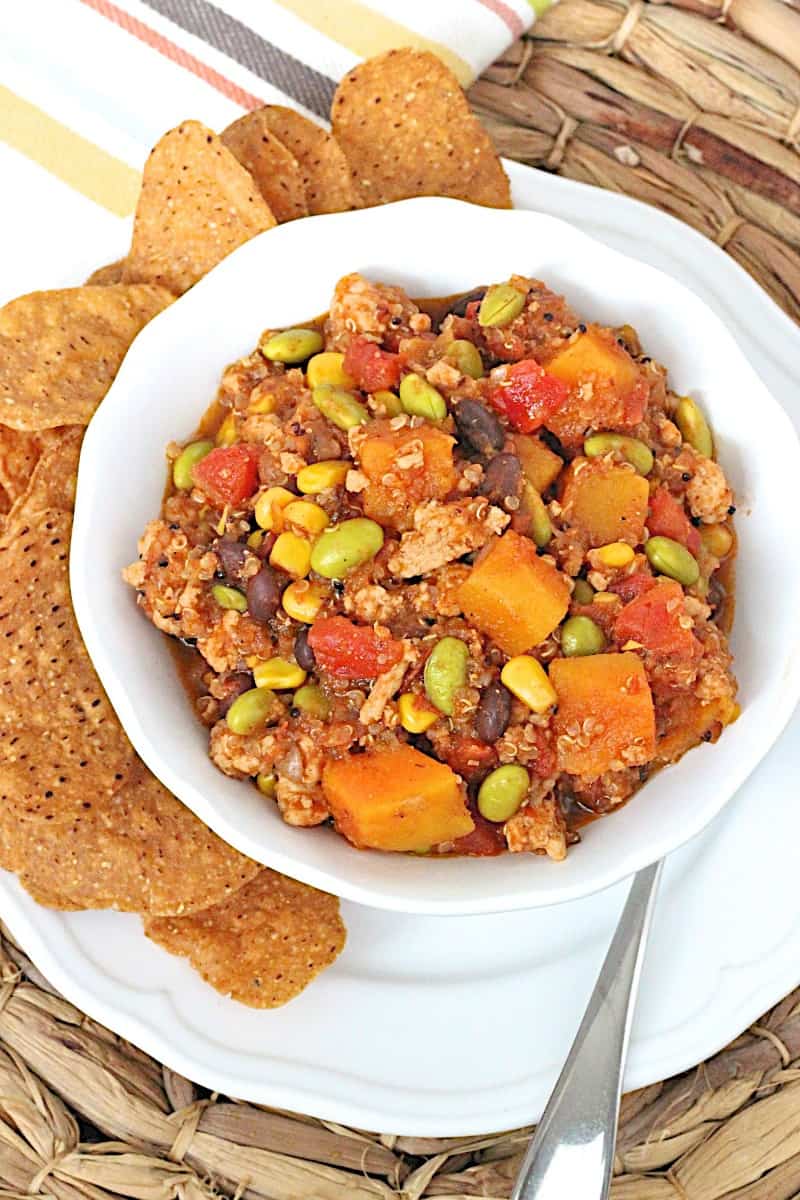 Baked Sweet Potato Soup loaded with cheddar cheese, bacon, sour cream and onions for the ultimate in comfort food!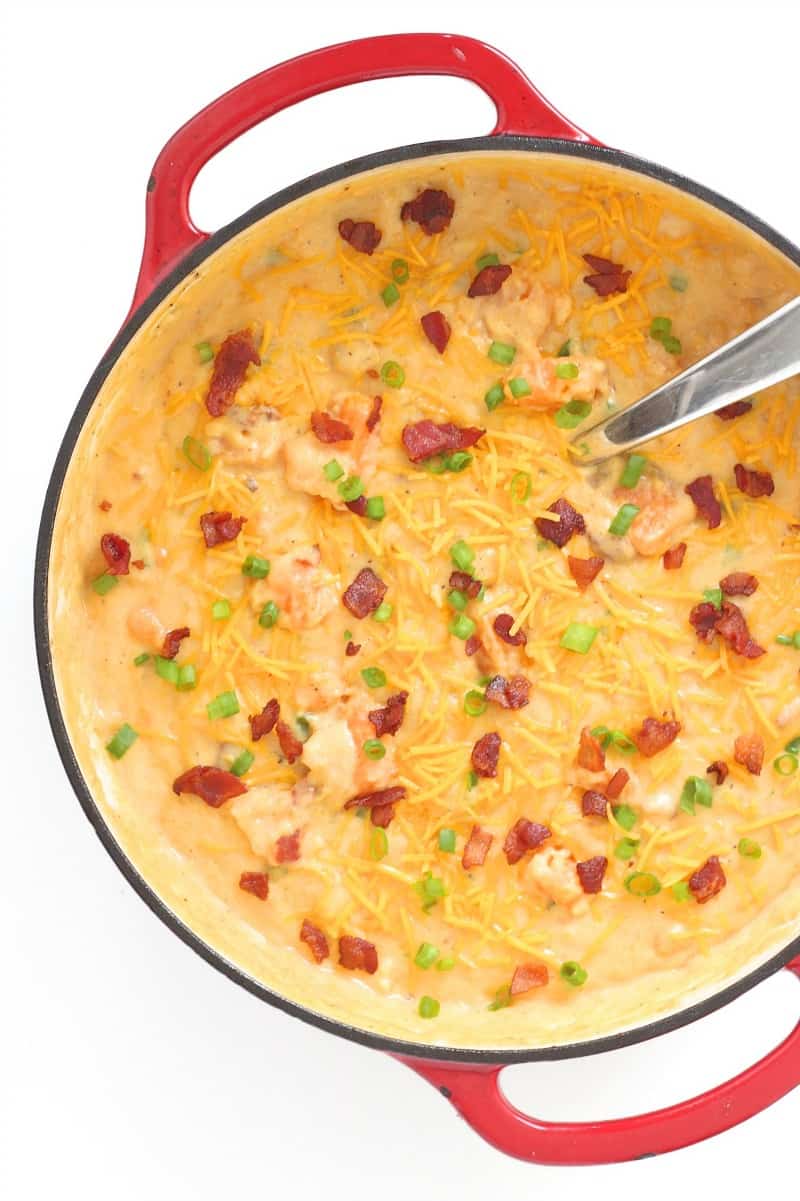 This Broccoli Cheddar Chicken Soup is a comforting soup that's packed with fresh broccoli, shredded chicken and creamy cheese. It makes for the perfect comforting dinner!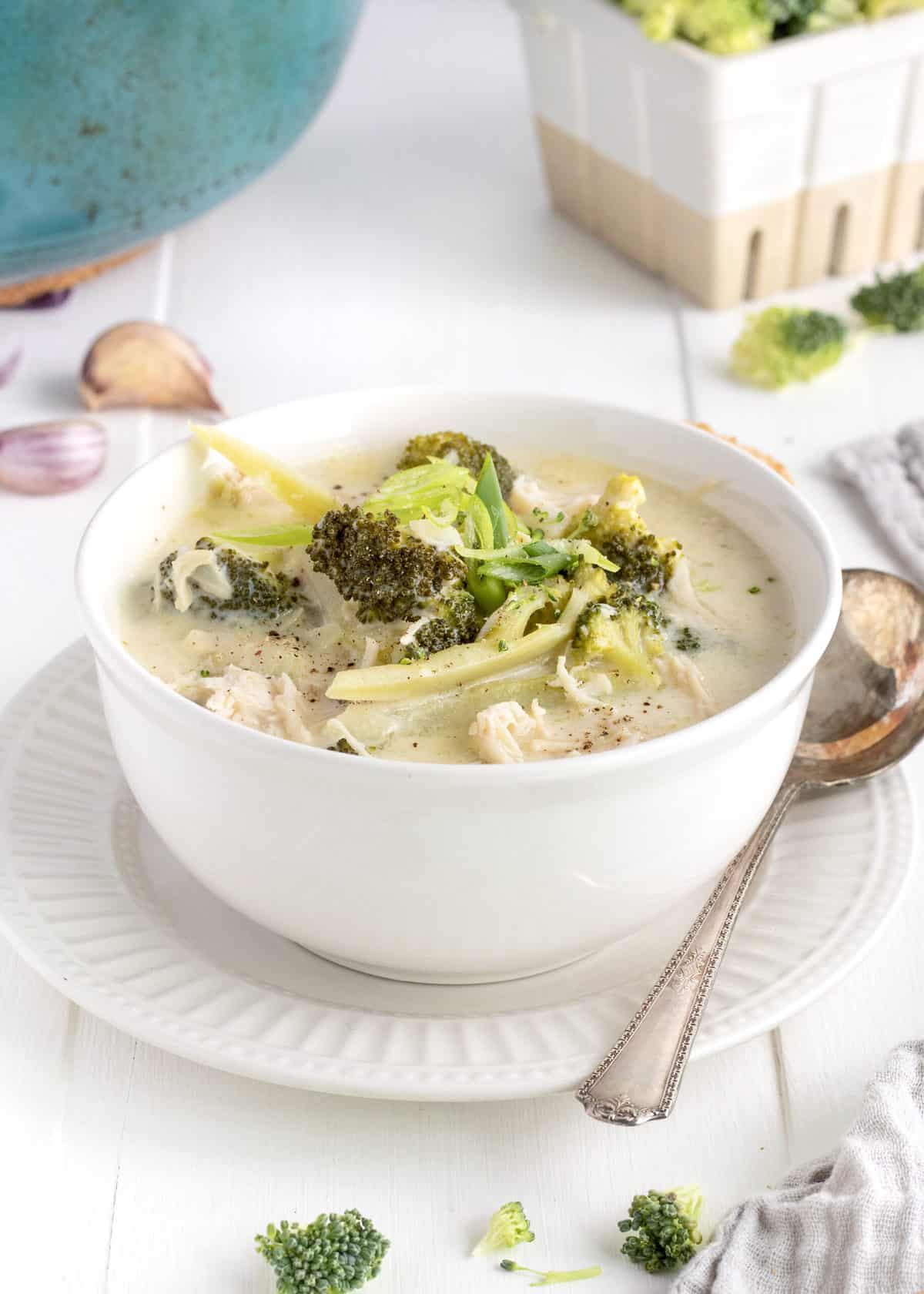 This Creamy Chicken Bake is family favorite! Bone-in chicken covered in canned cream soup and sprinkled with buttery crackers then baked and served over a bed of rice.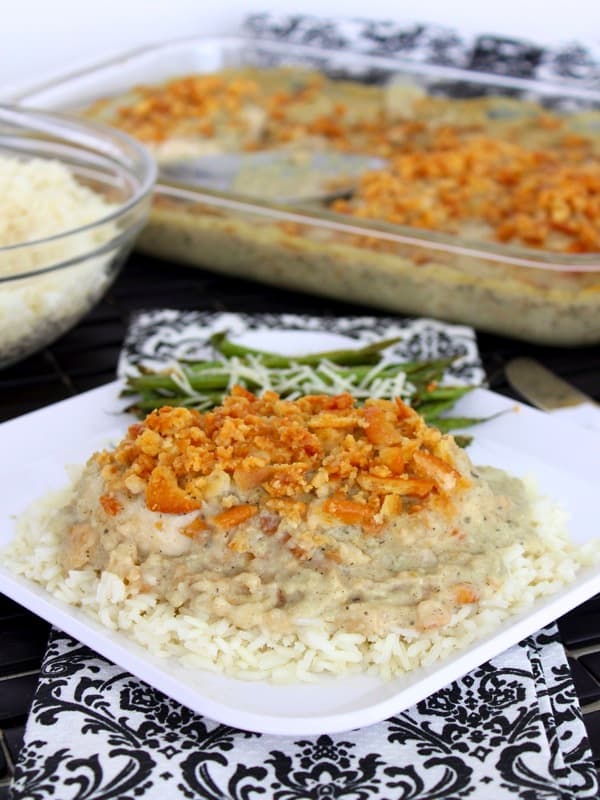 This Cheesy Chicken Broccoli Pot Pie is a comforting pot pie with a scratch-made flaky crust covering a hearty helping of tender chicken and fresh broccoli that's been tossed in a creamy cheese sauce. Oh so yum!!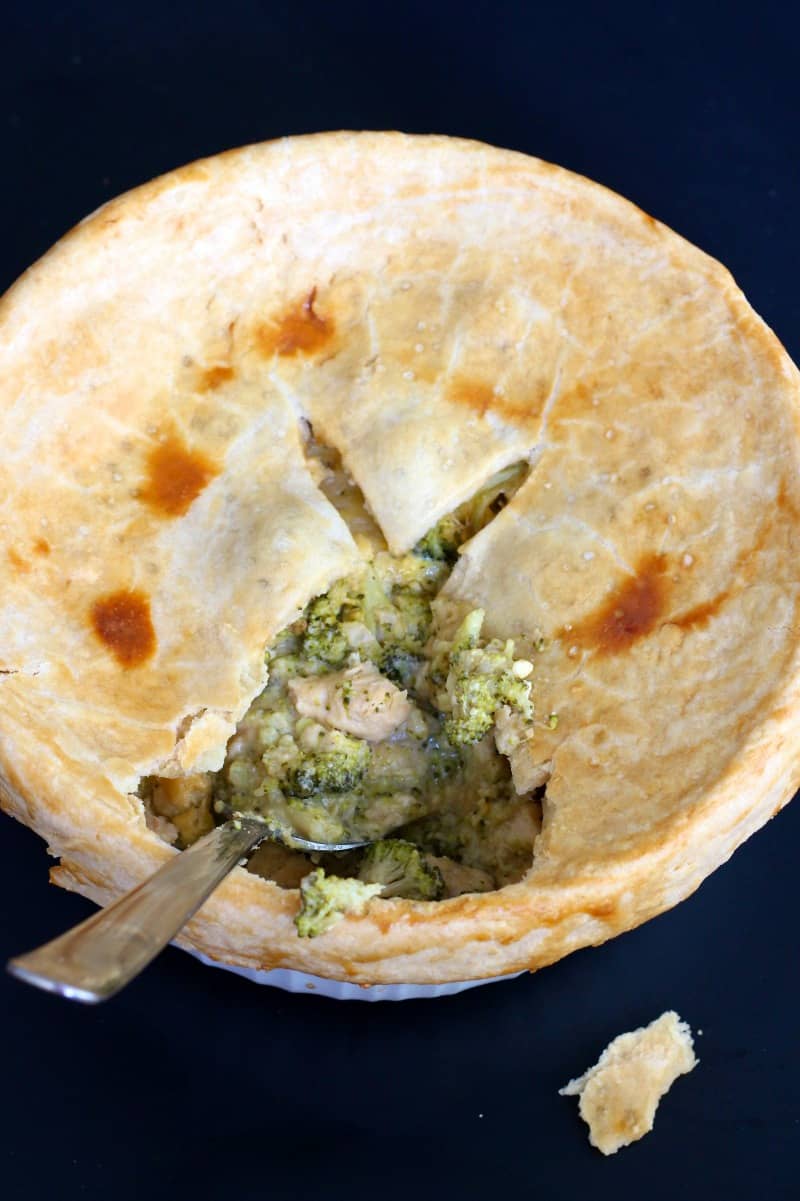 The most perfect Oven-Fried Chicken and Waffles with Maple Gravy! Crunchy chicken over a crispy Belgian waffle drizzled with sweet gravy is the ultimate sweet-and-savory combo!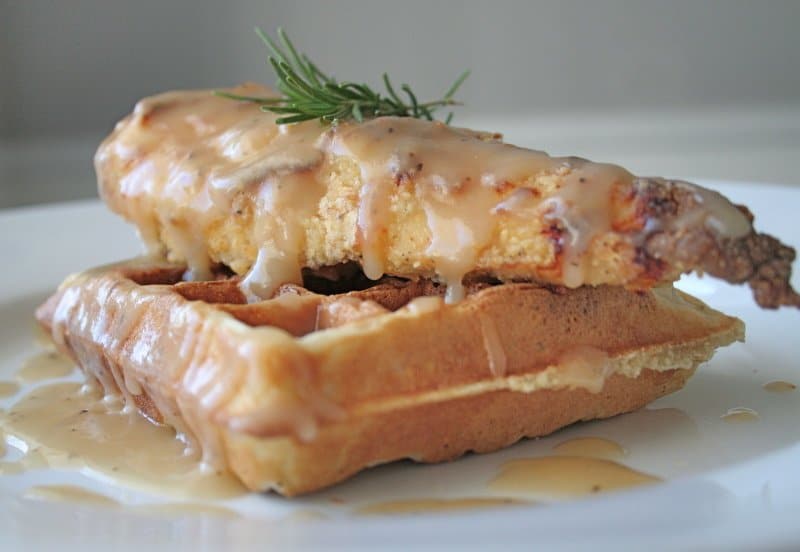 A fabulous Pancake Board made with Classic Buttermilk Pancakes and all the toppings and sides is such a creative way to serve the perfect family night brinner!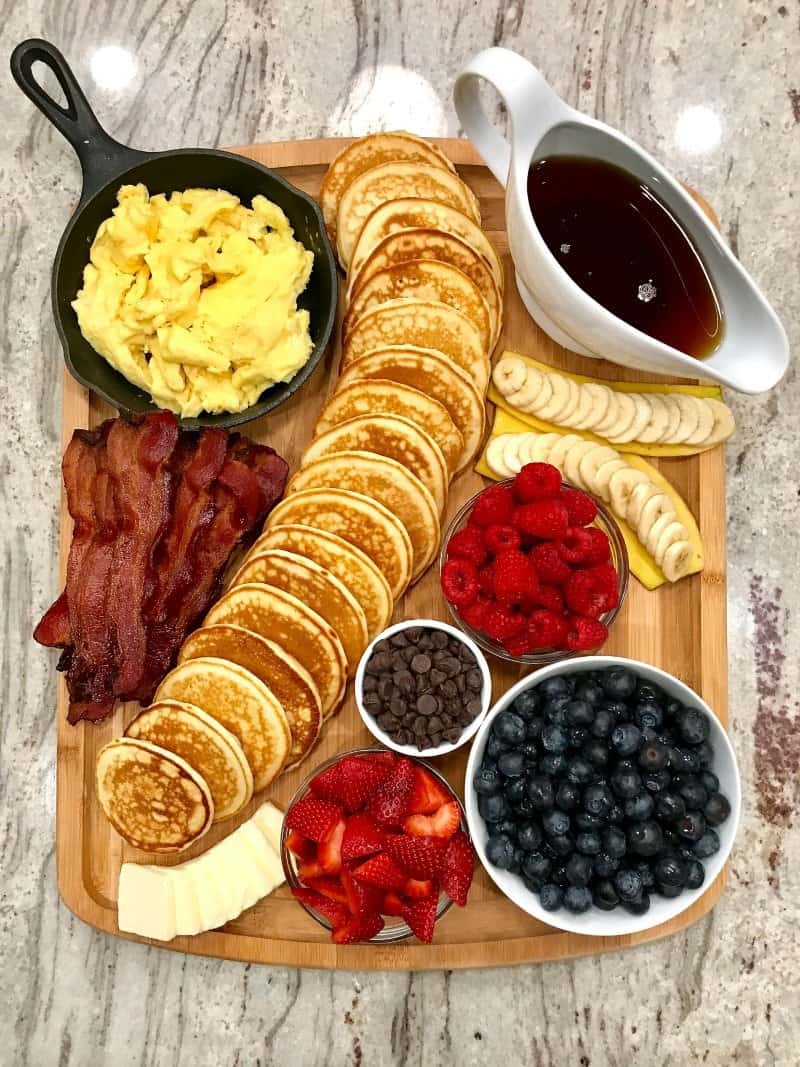 A Build-Your-Own Waffle Board made with Classic Crispy Waffles is one of our favorite ways to serve a fun and perfect family night brinner!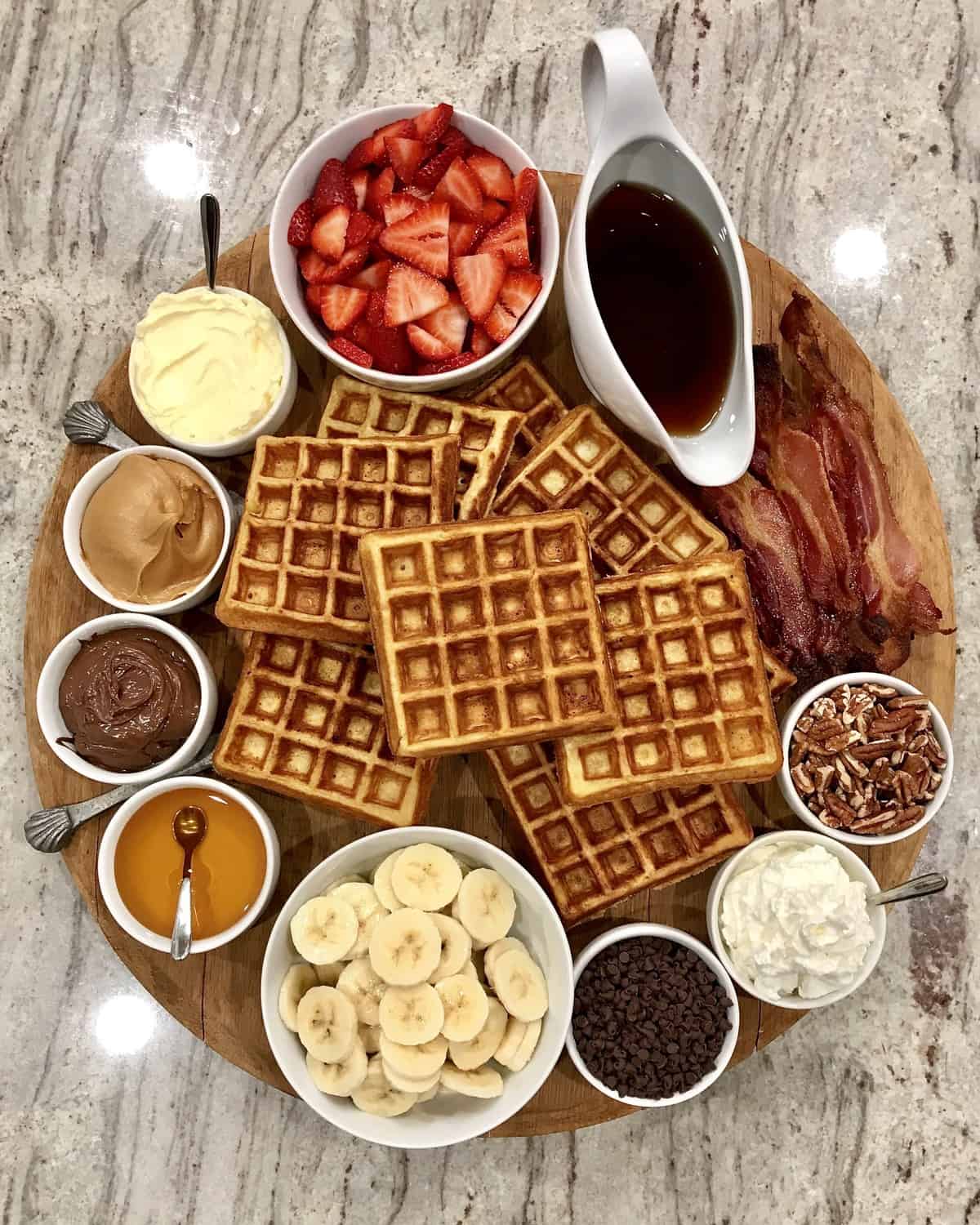 There you have them, friends! These are our some of our most favorite, comforting meals. I hope you and your family enjoy these meals together as much, and as often, as we do.
When you make one of my recipes, be sure to snap a picture and share it with me on Instagram @thebakermama so I can see and others can be inspired.
I sure love seeing you make and enjoy the recipes I share.
xoxo,