If you've got a sweet tooth and a bag of chocolate chips, look no further than My Favorite Chocolate Chip Recipes! I've got everything from muffins to banana bread to ice cream and of course the perfect chocolate chip cookie.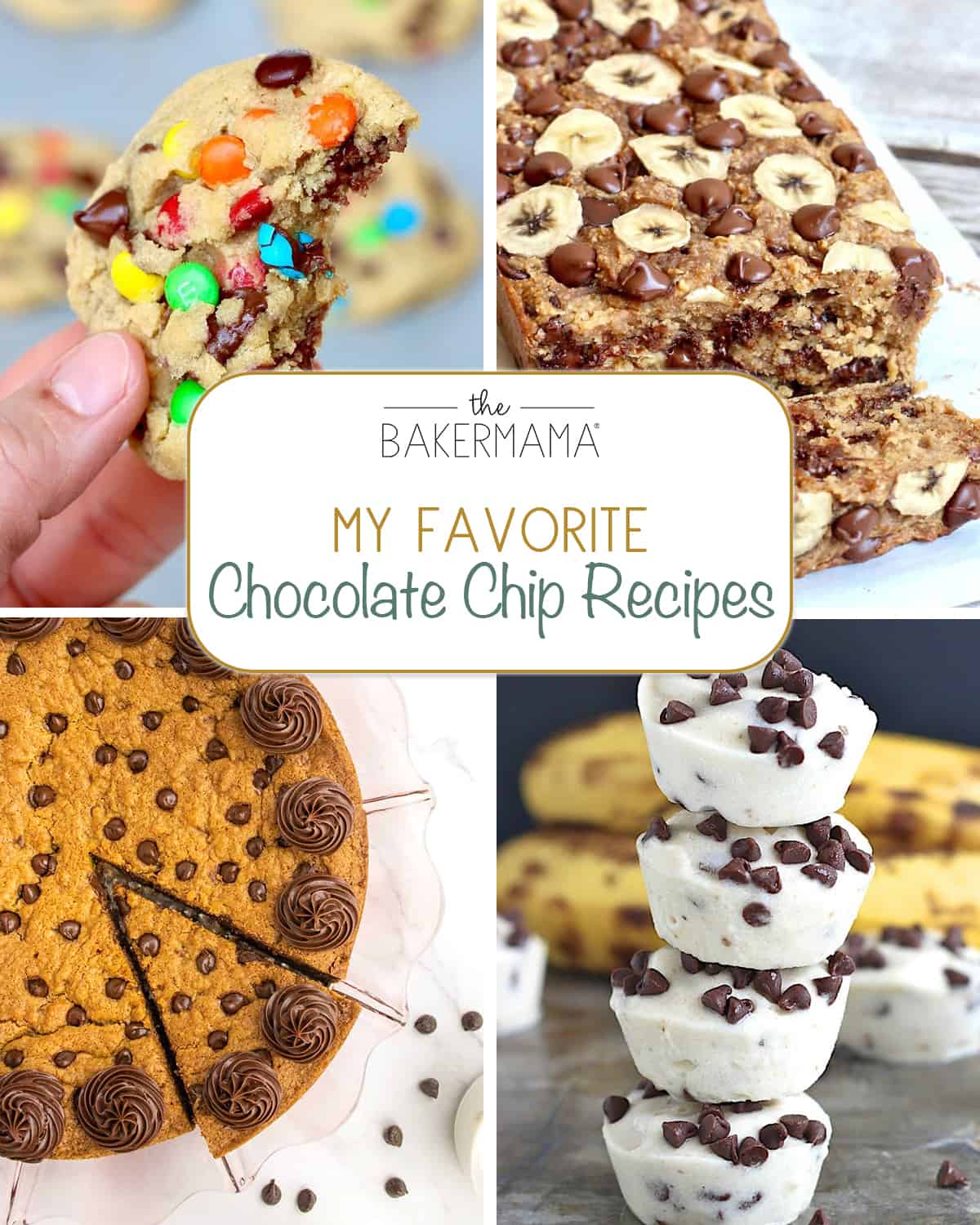 Cookies & Bars
Crispy, chewy, sweet, salty, nutty and oh-so chocolatey! My Perfect Chocolate Chip Cookies are cookie perfection!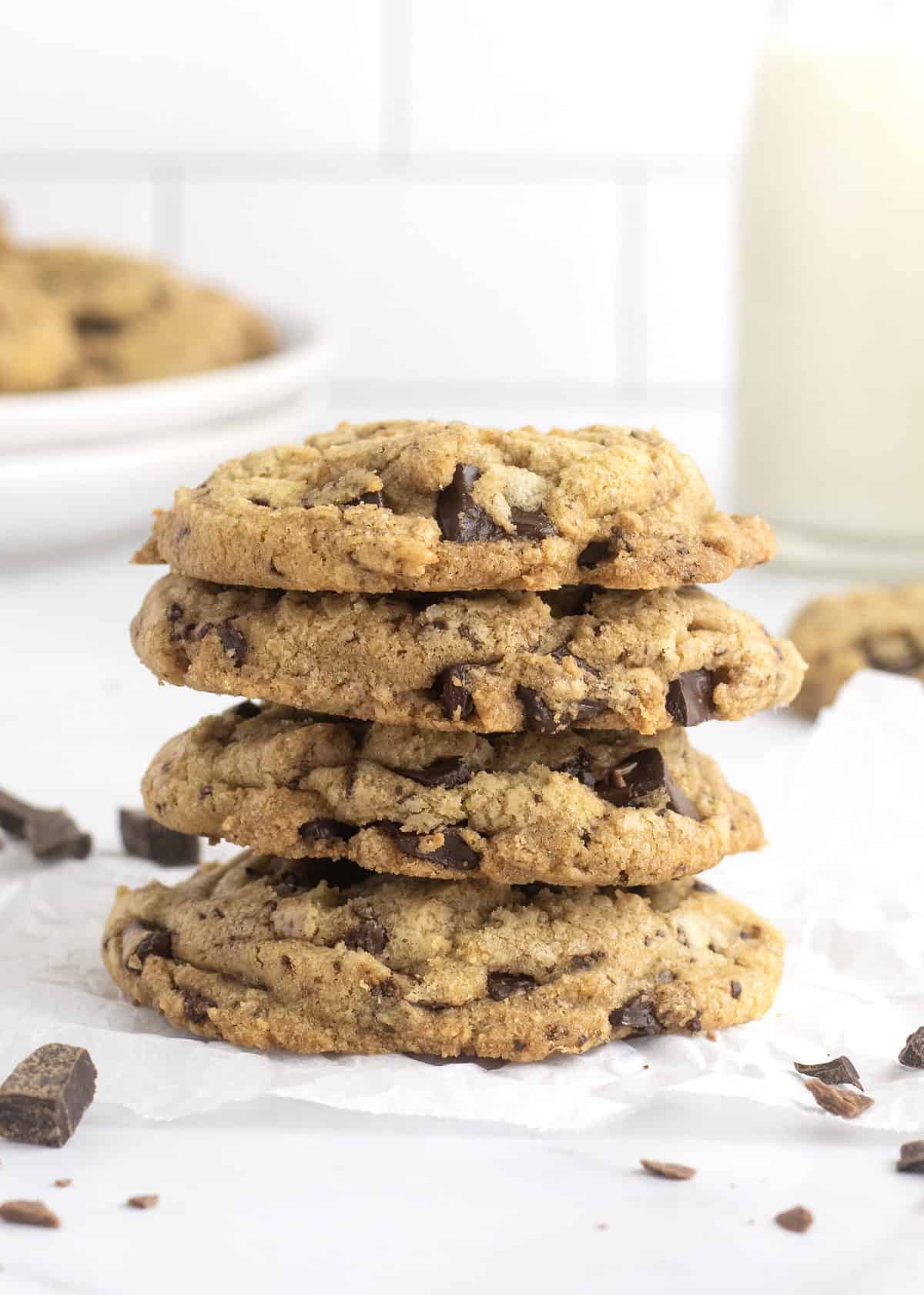 We can't get enough of these amazing cookies! Vanilla pudding mix makes these M&M Chocolate Chip Pudding Cookies perfectly soft & chewy while chocolate chips & M&M's make them super sweet & chocolaty! Yummm!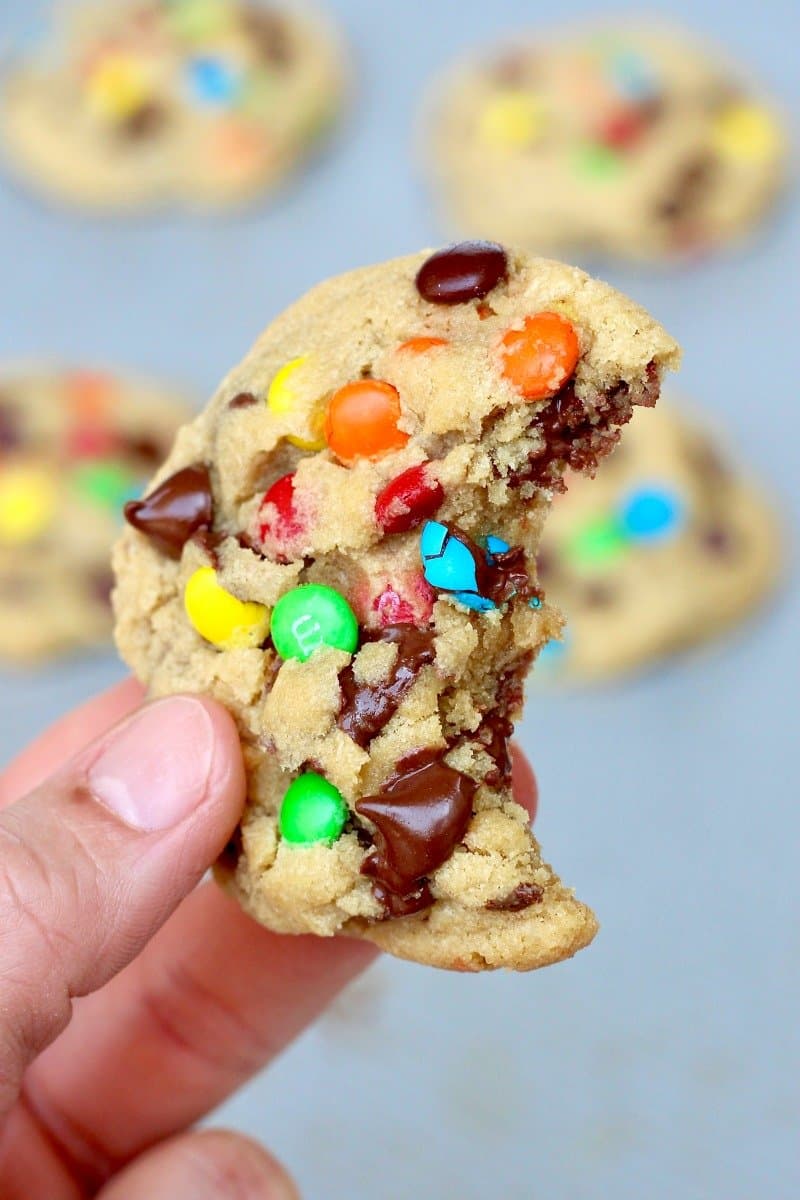 Chewy Flourless Oatmeal Chocolate Chip Cookies you would never believe were made with no flour. Yummy yum!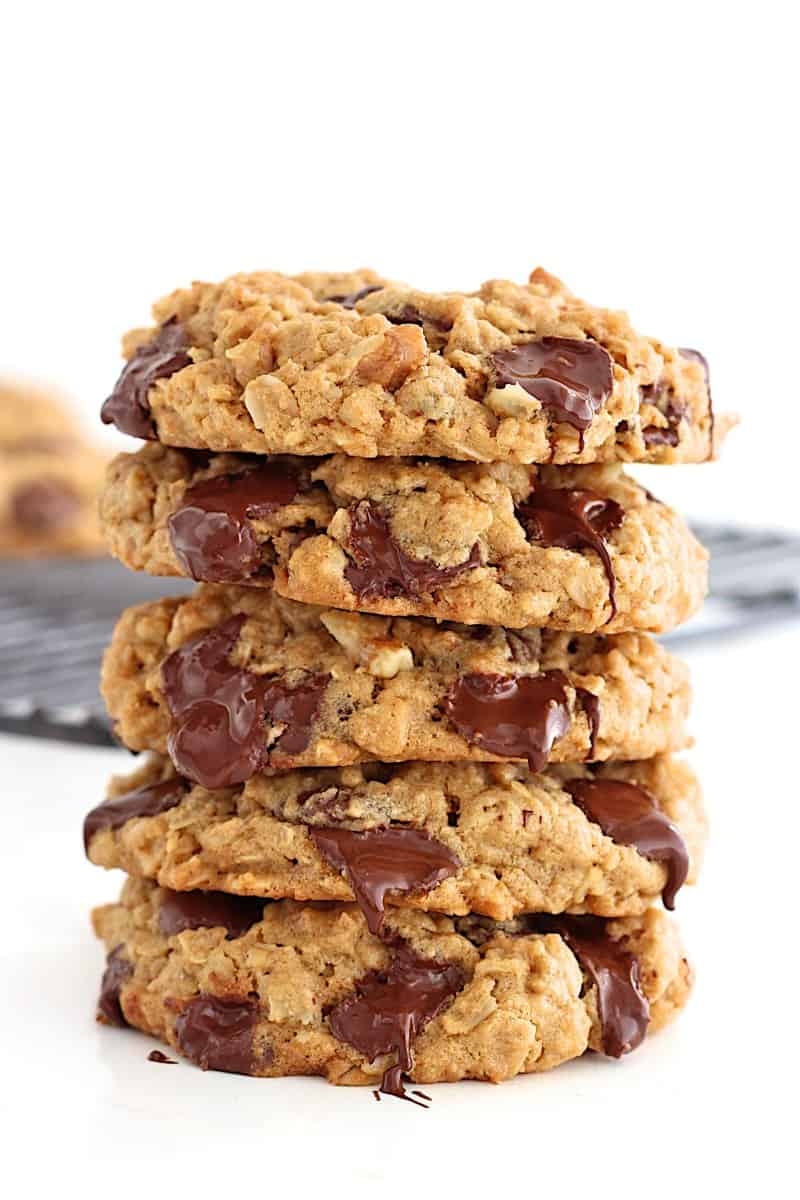 Chocolate Peanut Butter Cream Puffs are a fun twist to a classic family cream puff recipe with my favorite combo of chocolate and peanut butter.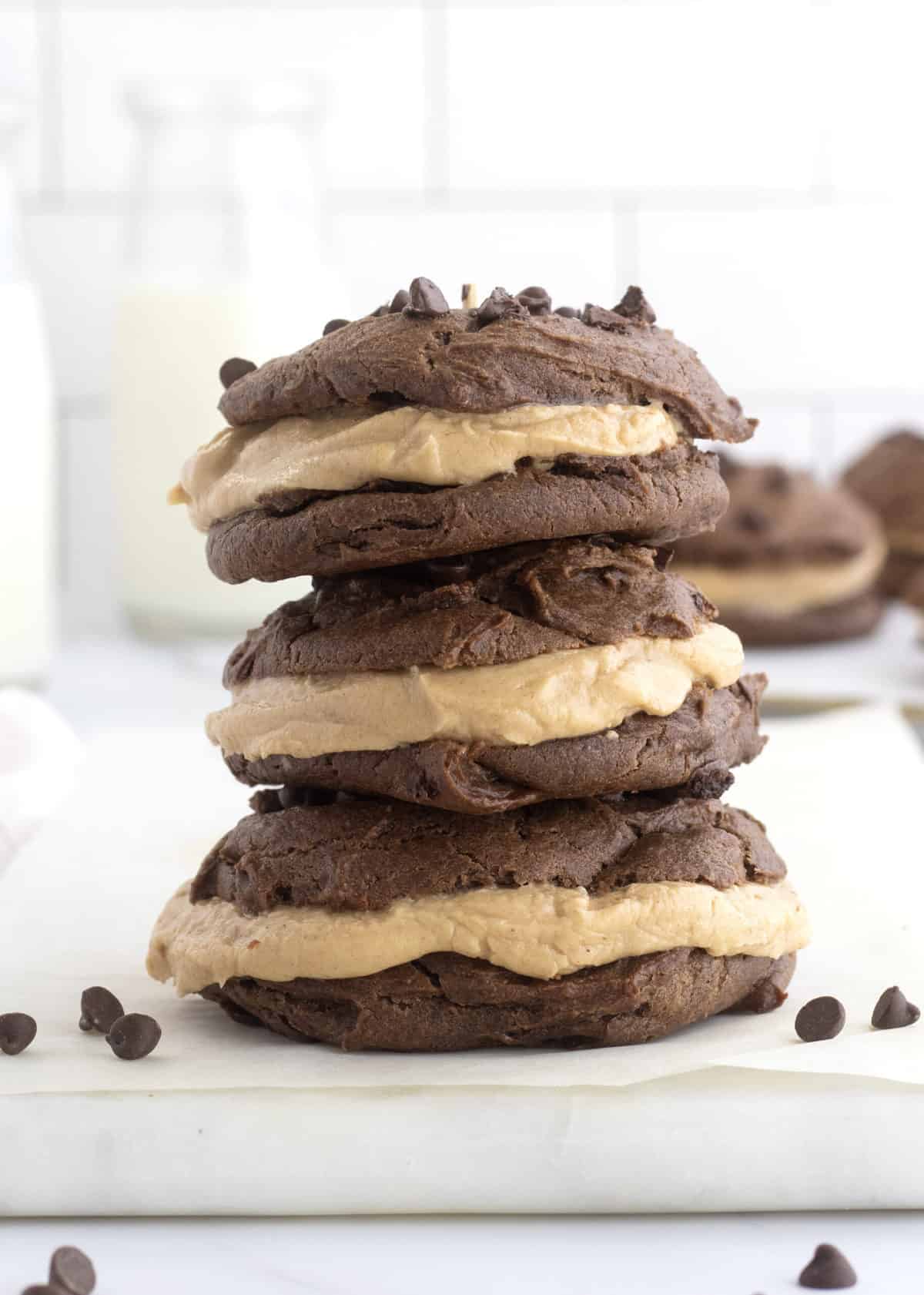 When life hands you overripe bananas, bake up some Peanut Butter Oatmeal Chocolate Chip Banana Bread Bars with Peanut Butter Oat Streusel. Whew, that's a mouthful! A delicious, chewy, chocolatey mouthful.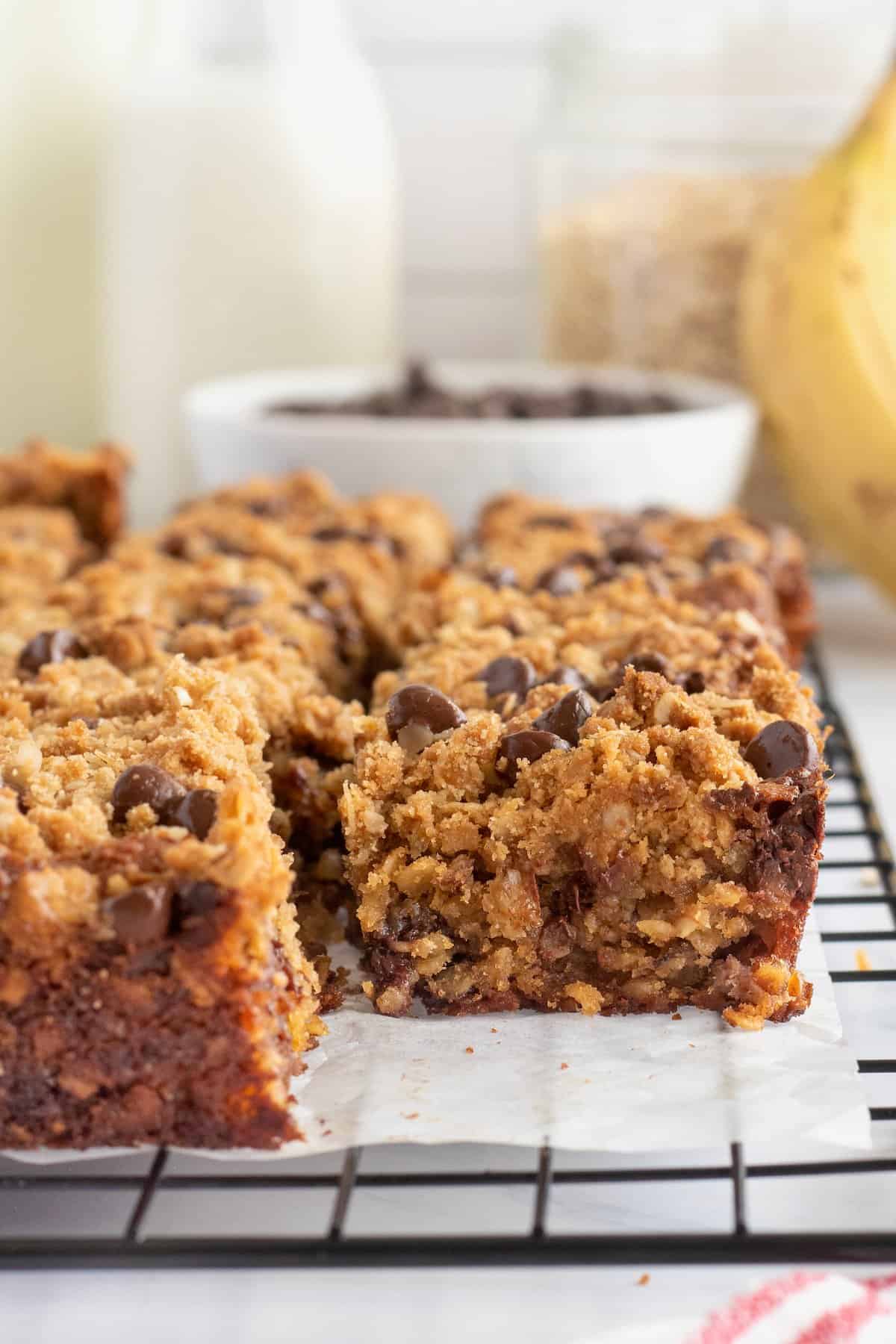 Creamy fudge wrapped around crunchy cookies makes this Chocolate Chip Cookie Fudge a treat so tasty you'll forget about everything but the next bite.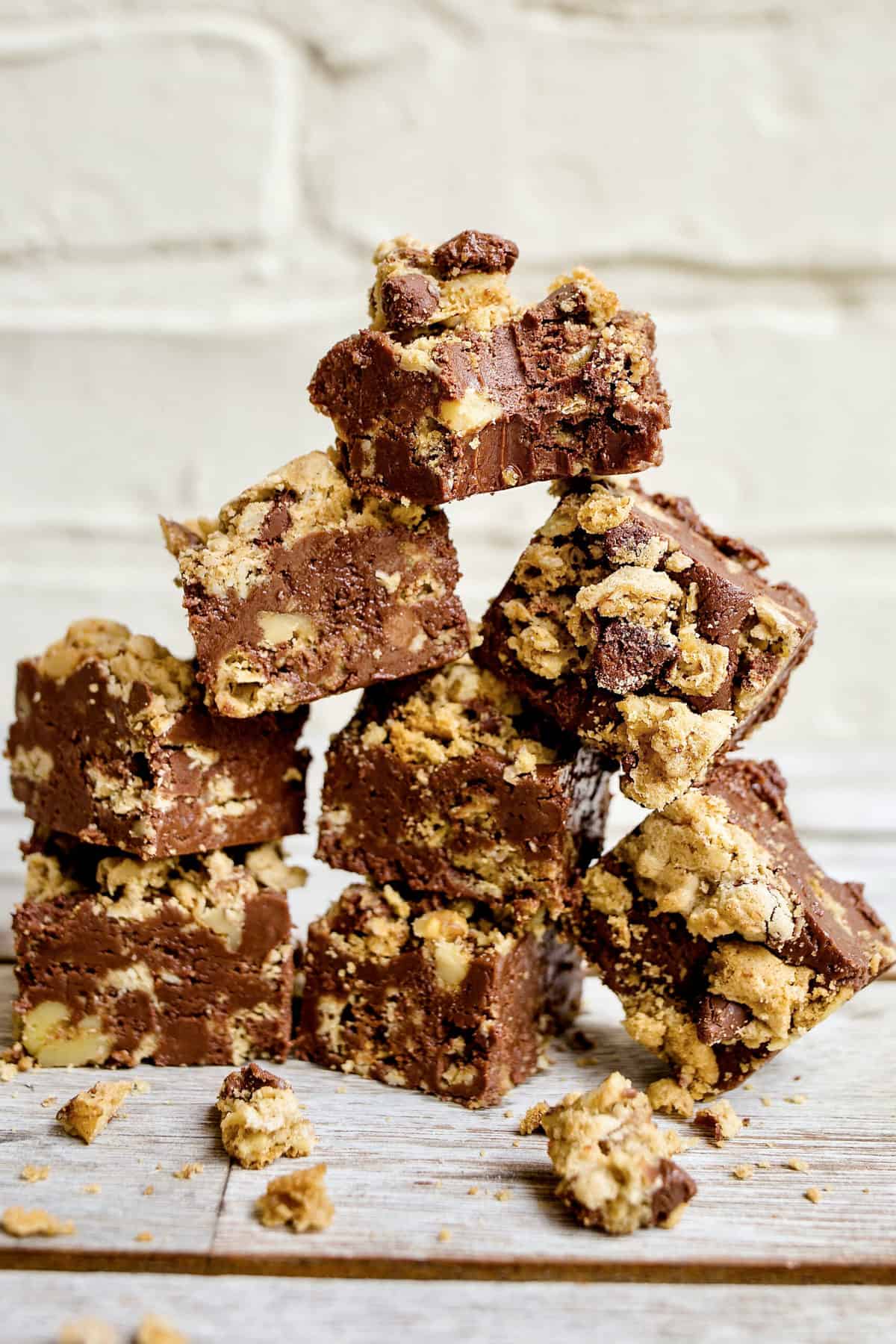 Muffins
Made with pantry staples and some overripe bananas, you can have these delicious Banana Chocolate Chip Muffins in and out of the oven in minutes!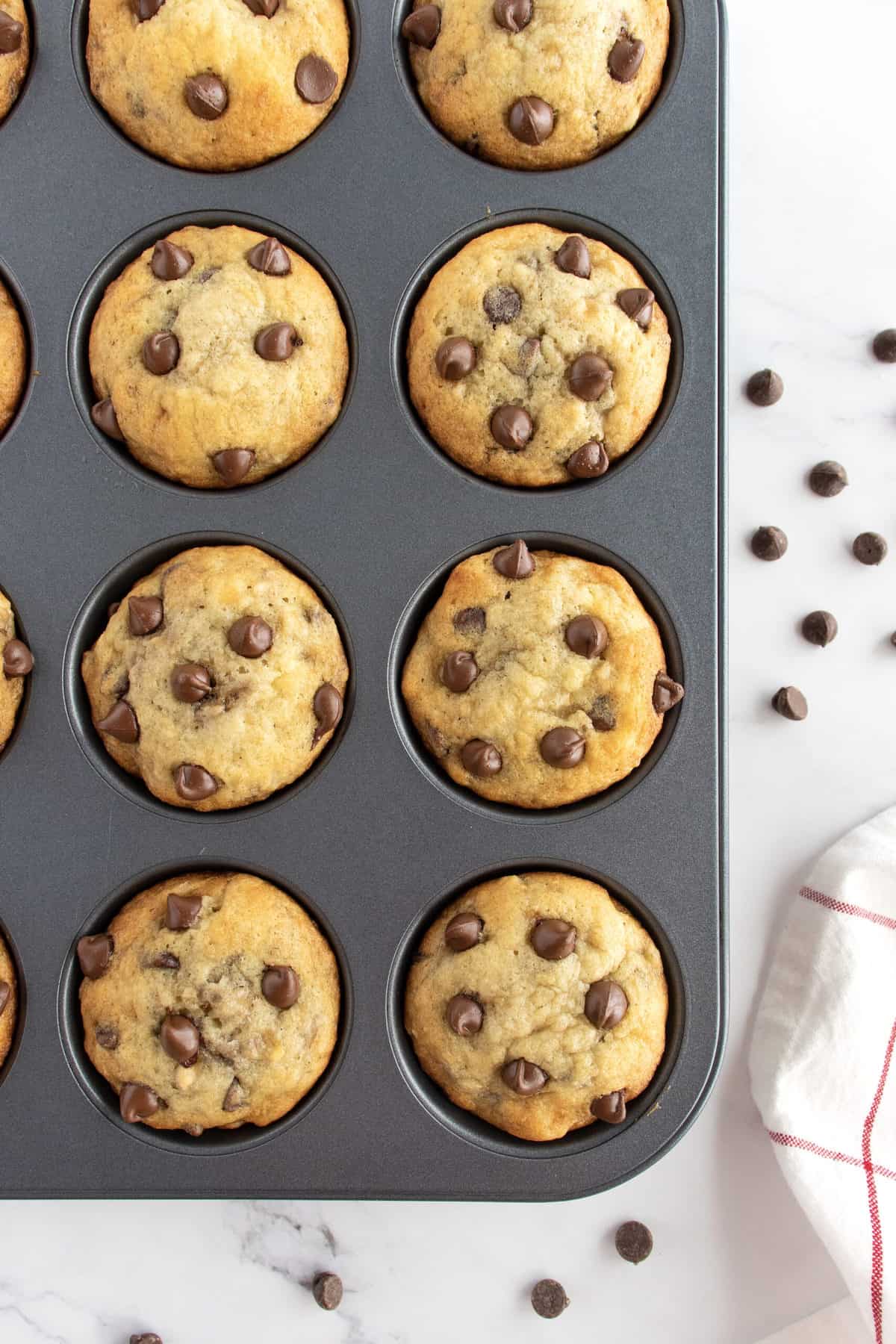 This One-Bowl Muffins (Many Ways!) recipe is so easy and lets you bake several delicious muffin variations at once. The add-in options are endless!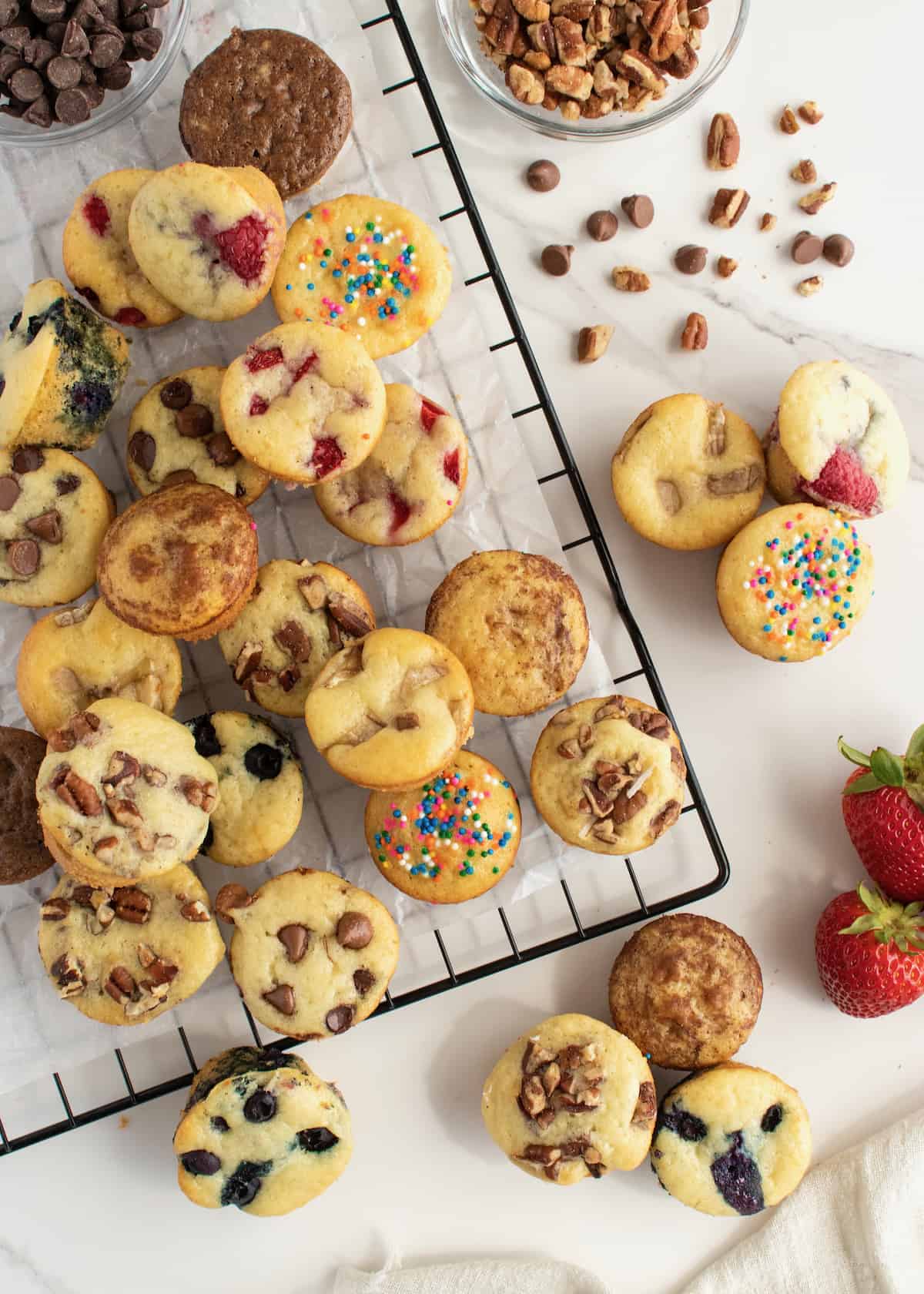 Oatmeal Chocolate Chip Greek Yogurt Muffins made with whole wheat flour, oats and Greek yogurt in a healthier, hearty muffin that everyone will love!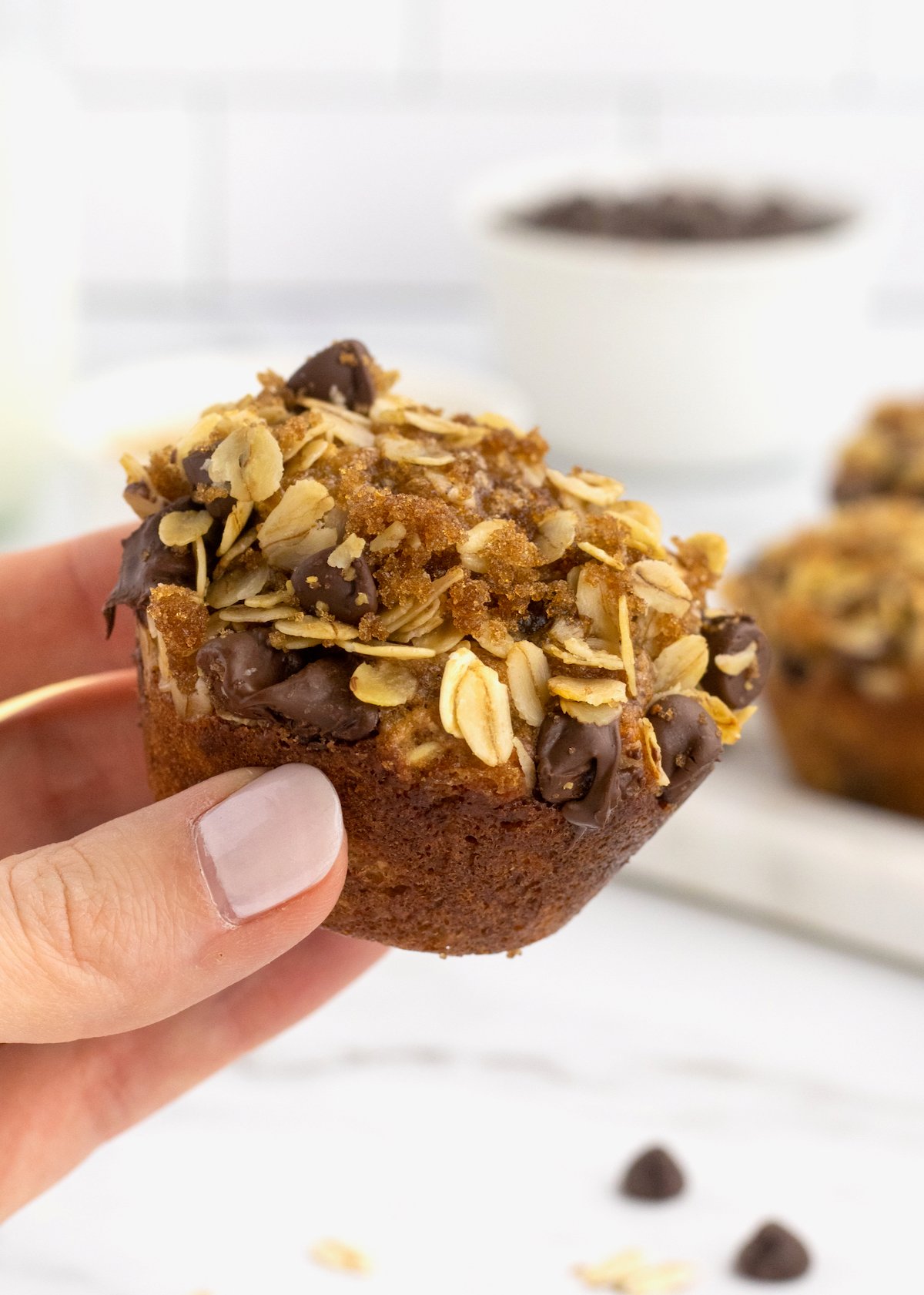 Cakes
Celebrate a birthday or make an ordinary day extraordinary with a delicious Chocolate Chip Cookie Cake. Chewy and dense with pockets of melting chocolate, it's a decadent dessert they'll ask for again and again!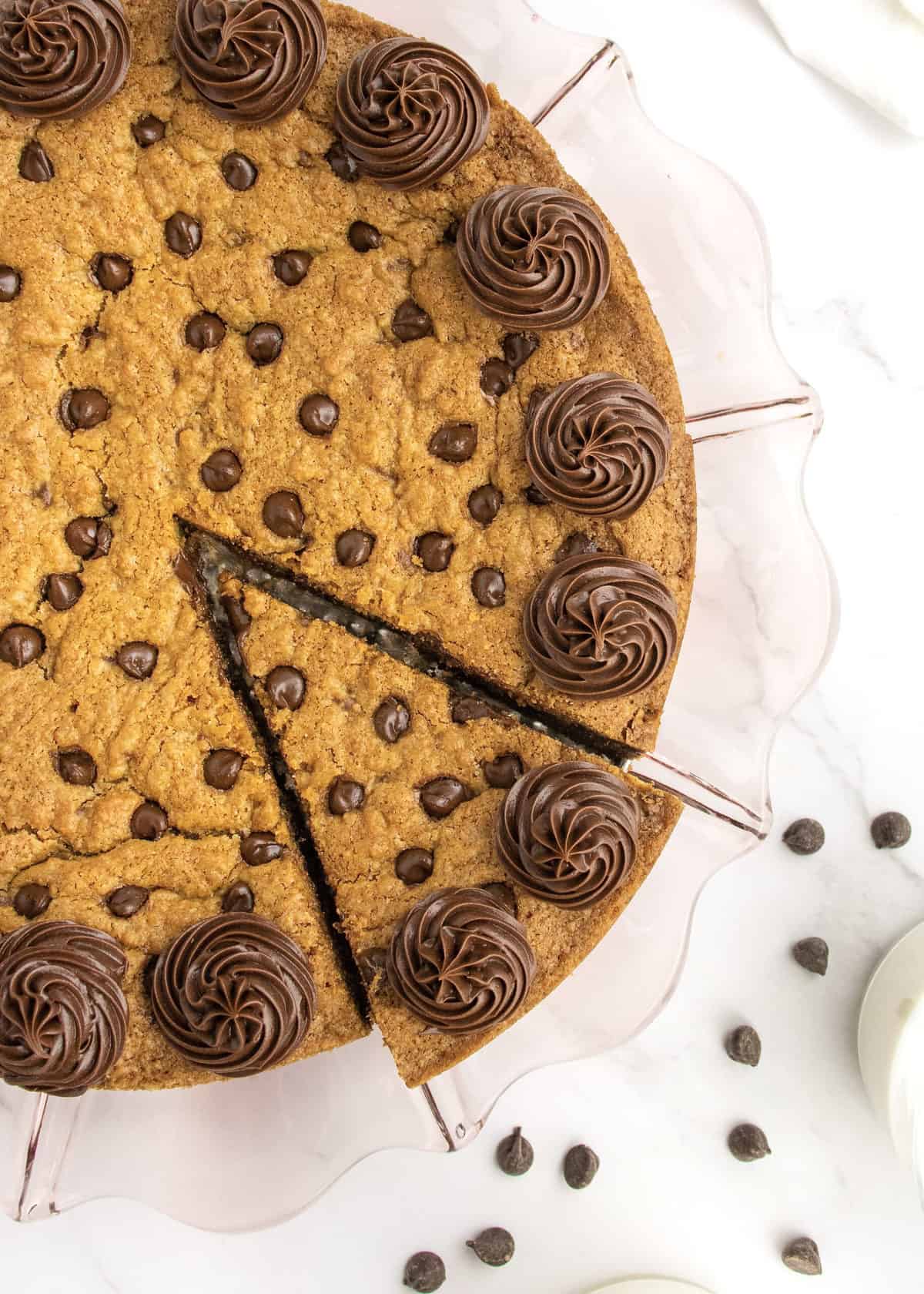 For all my fellow chocolate lovers out there! This incredibly moist Chocolate Chocolate Chip Sheet Cake is so amazing it will knock your socks off!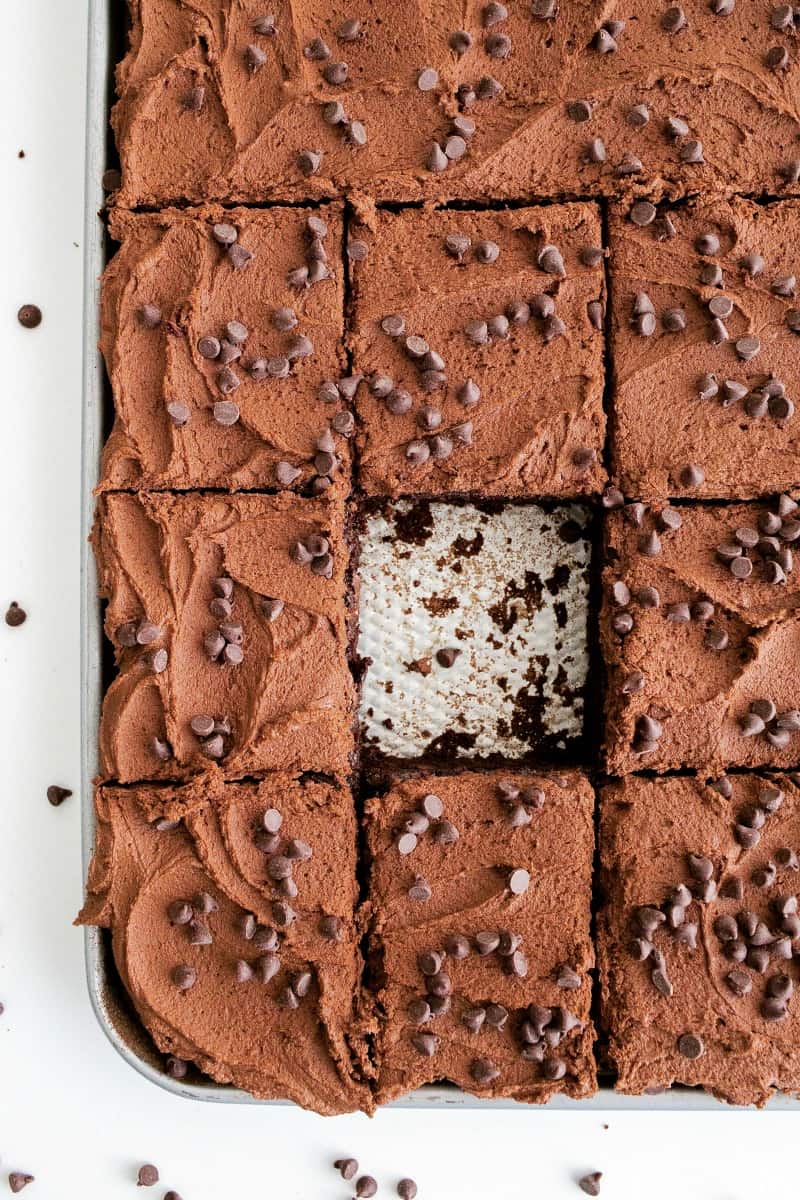 Chocolate-Filled Chocolate Chip Pound Cake, a moist & rich pound cake that's studded and filled with chocolate chips! Yum!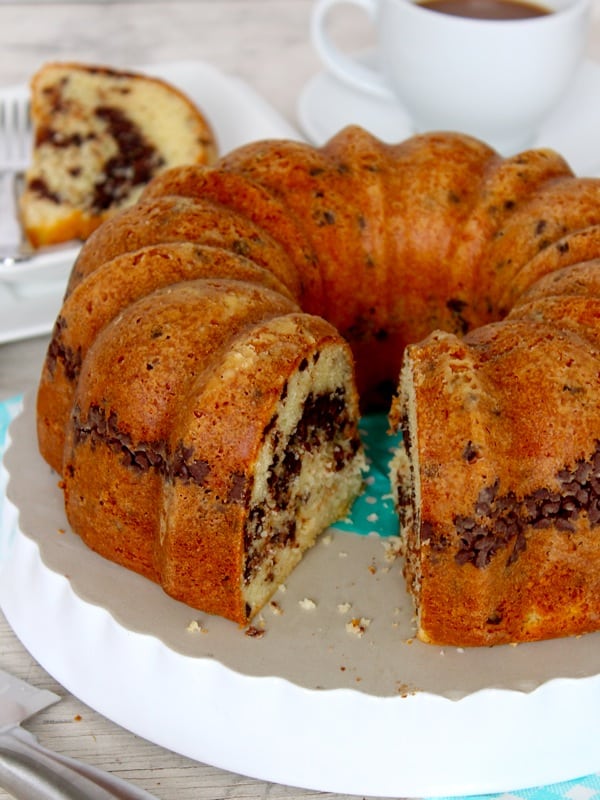 Chocolate and cherries come together perfectly in these Mini Cherry Chocolate Chip Cheesecakes. Perfectly sized cheesecakes that you'll love at first bite!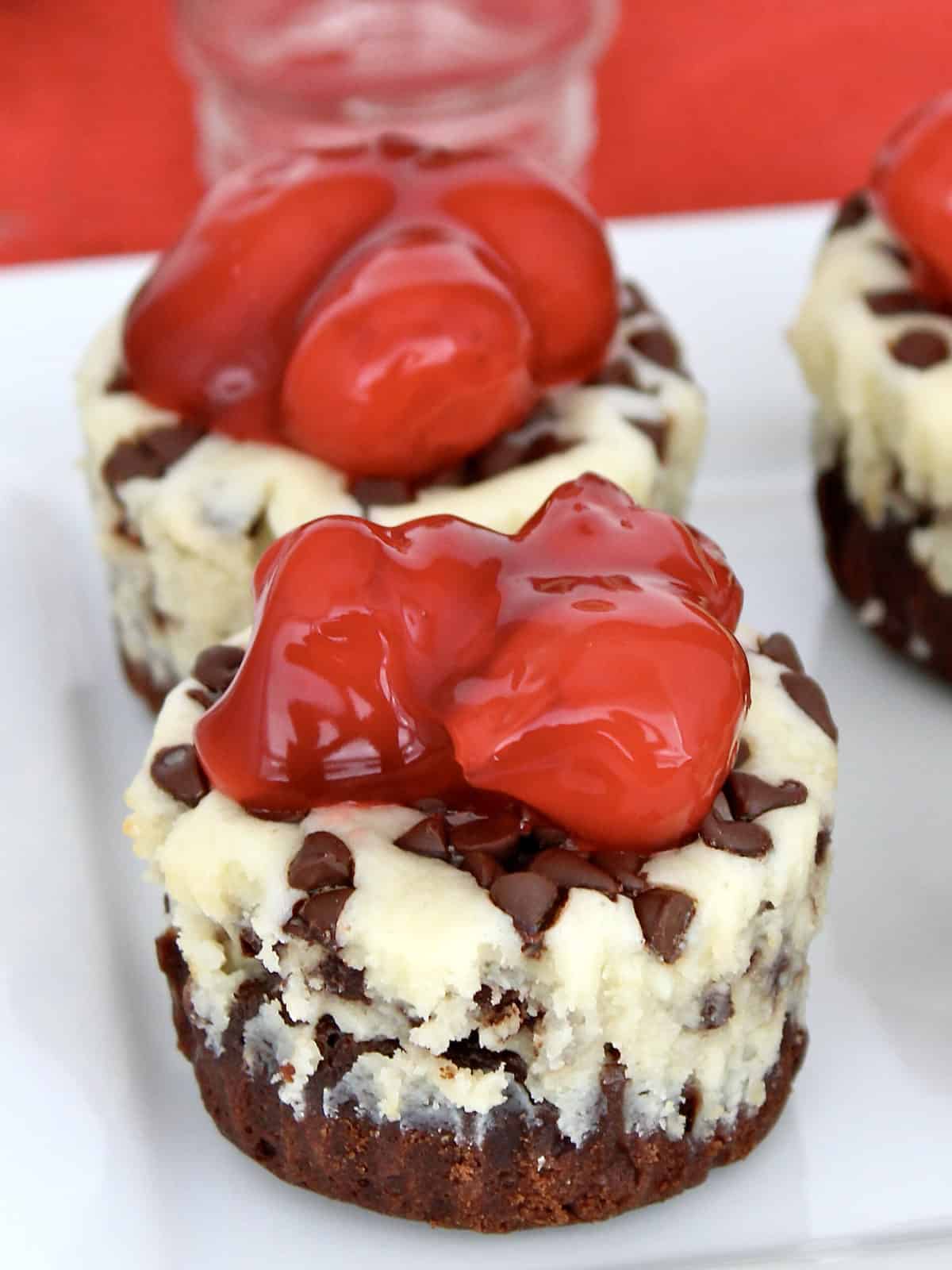 Quick Breads
This 4-Ingredient Flourless Chocolate Chip Banana Bread is made with just bananas, oats, peanut butter & chocolate chips. That's it and it's so unbelieveably AMAZING!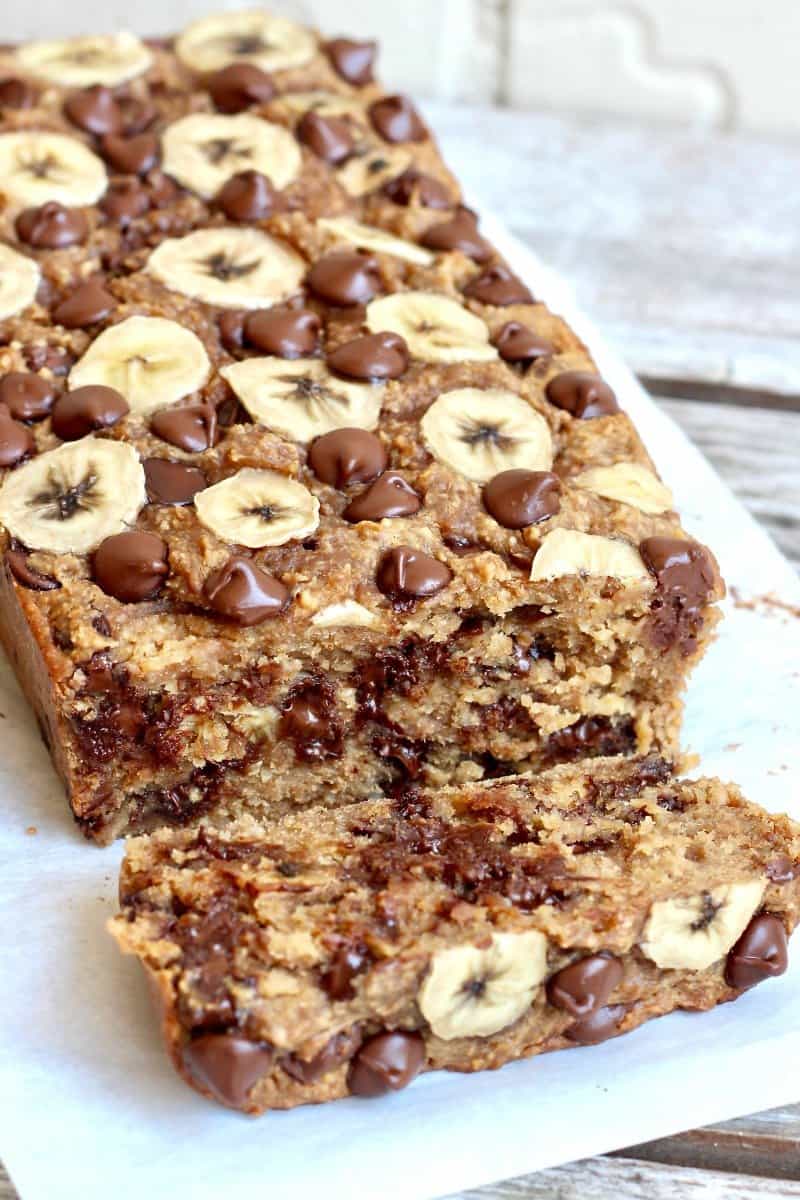 Super moist, extra chocolaty banana bread that's made healthier with no oil, butter or granulated sugar. Chocolate lovers rejoice!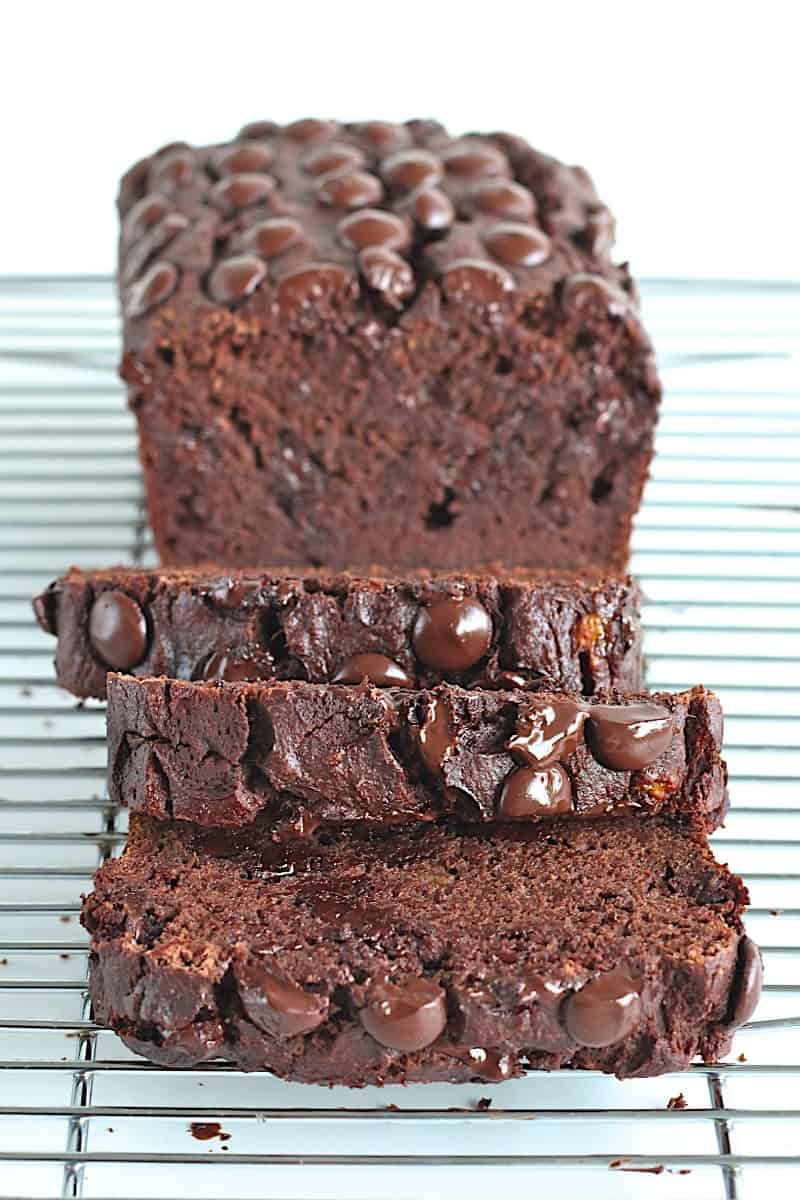 The irresistible combo of chocolate and peanut butter does it again in this Peanut Butter Chocolate Chip Banana Bread. It's next level delicious!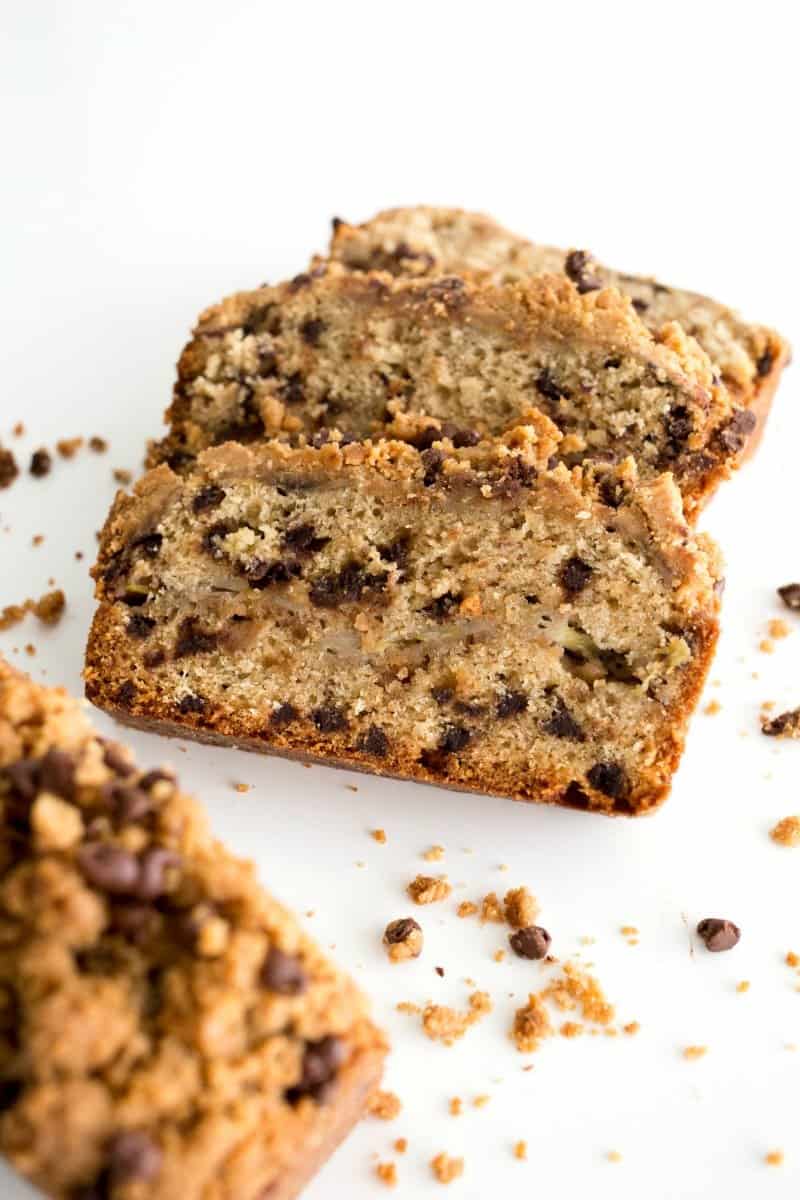 This Flourless Chocolate Banana Bread is so fudgy and perfectly tender that you'd never believe it is made without any flour, oil, butter or granulated sugar in it. Unbelievably delicious!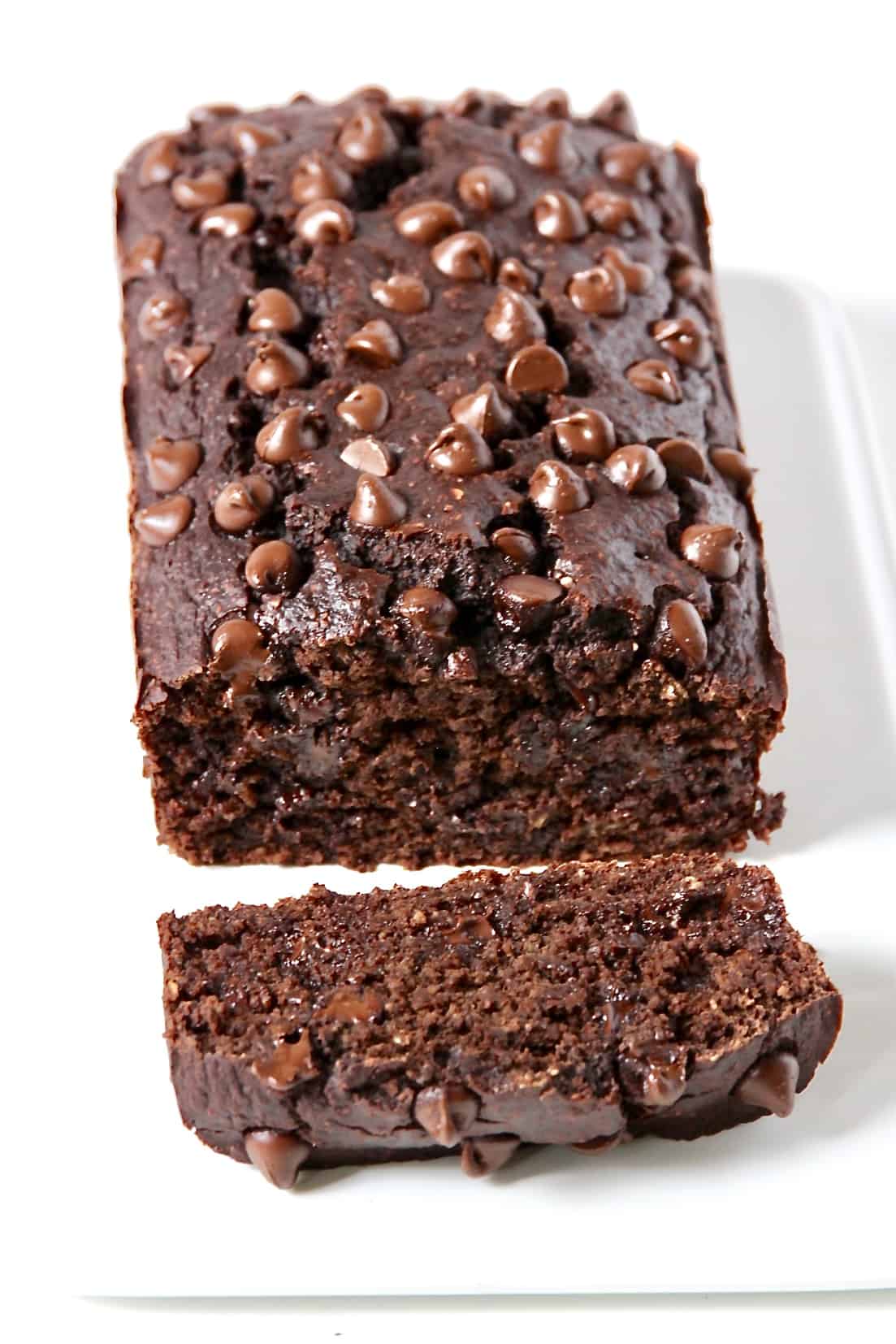 Breakfast
Citrus, cinnamon and chocolate come together in these fluffy homemade Chocolate Orange Cinnamon Rolls that will bring the sleepiest of heads out of their beds in the morning!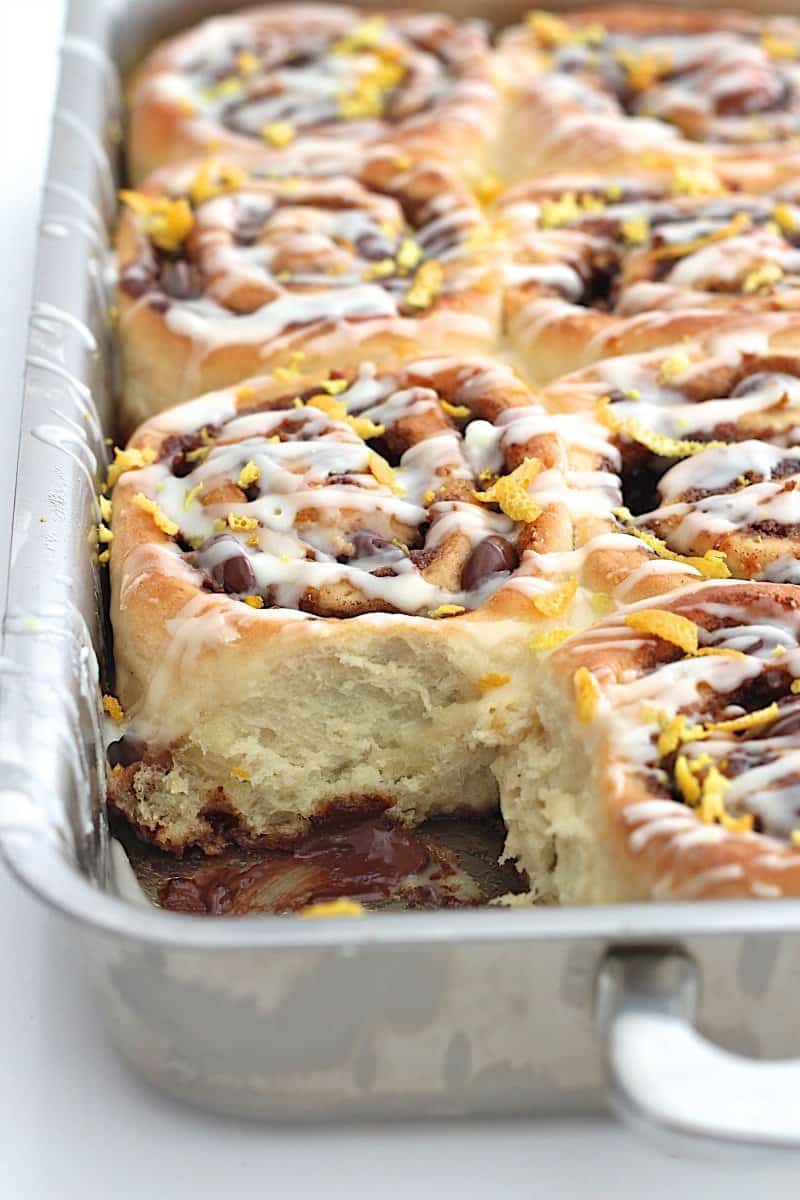 These Pumpkin Chocolate Chip Pancakes are fluffy pancakes, lightly spiced, loaded with pumpkin, and made extra special with chocolate chips!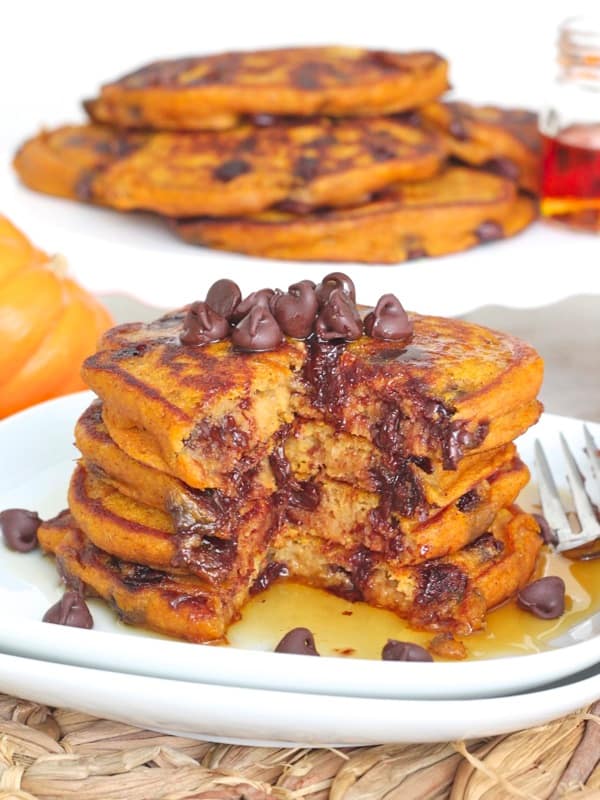 With whole wheat, peanut butter and oatmeal, these healthy Breakfast Cookies are packed with shredded apples and mashed bananas. A breakfast treat you can be proud to serve your little ones!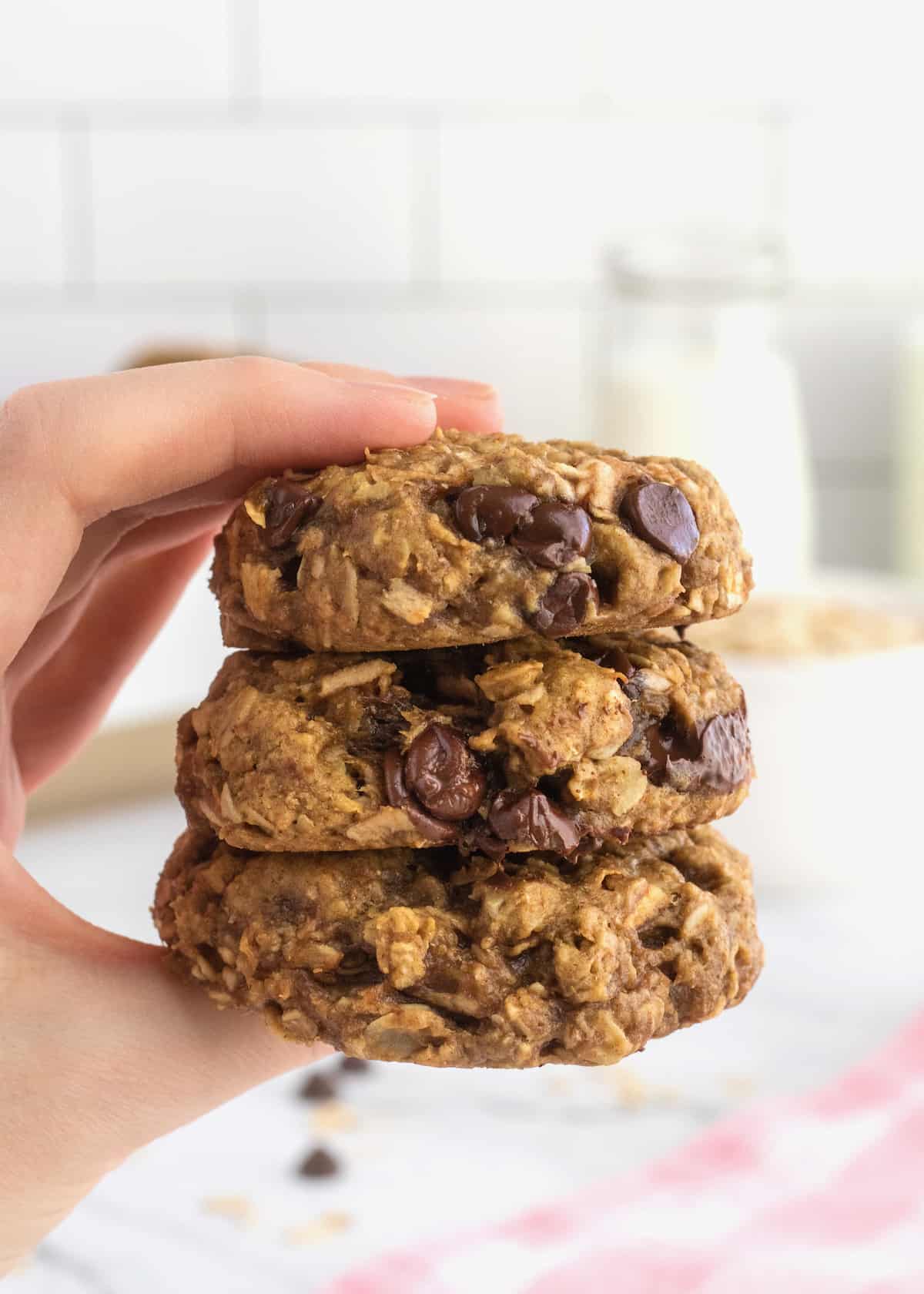 This Top-Your-Own Oatmeal Board takes wholesome oatmeal and adds an array of delicious toppings for a creative, customized breakfast everyone will love.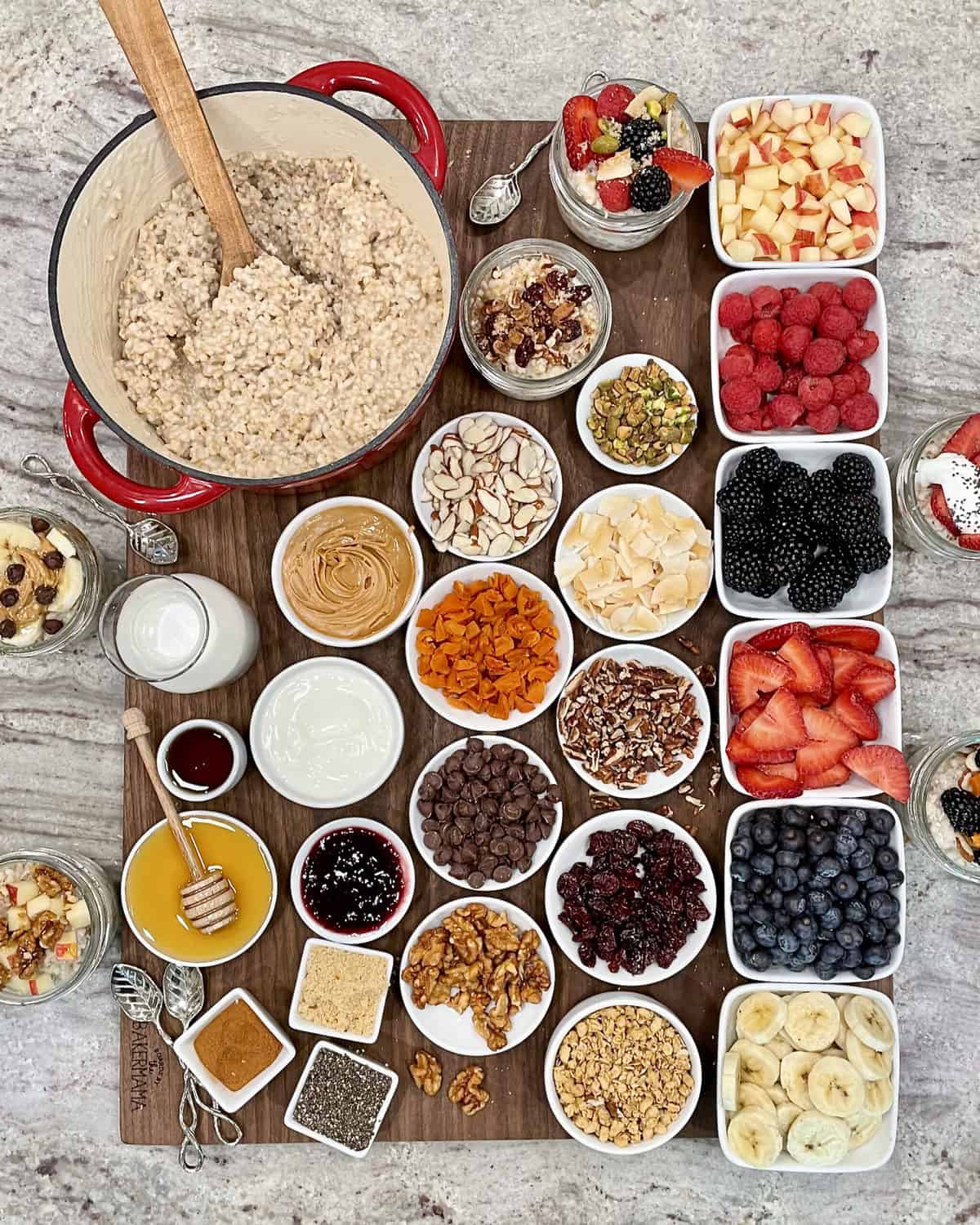 No-Bake
These Healthy Edible Cookie Dough Bites are so so yummy! Just 5 ingredients for an easy-to-make treat that you can eat right out of the bowl!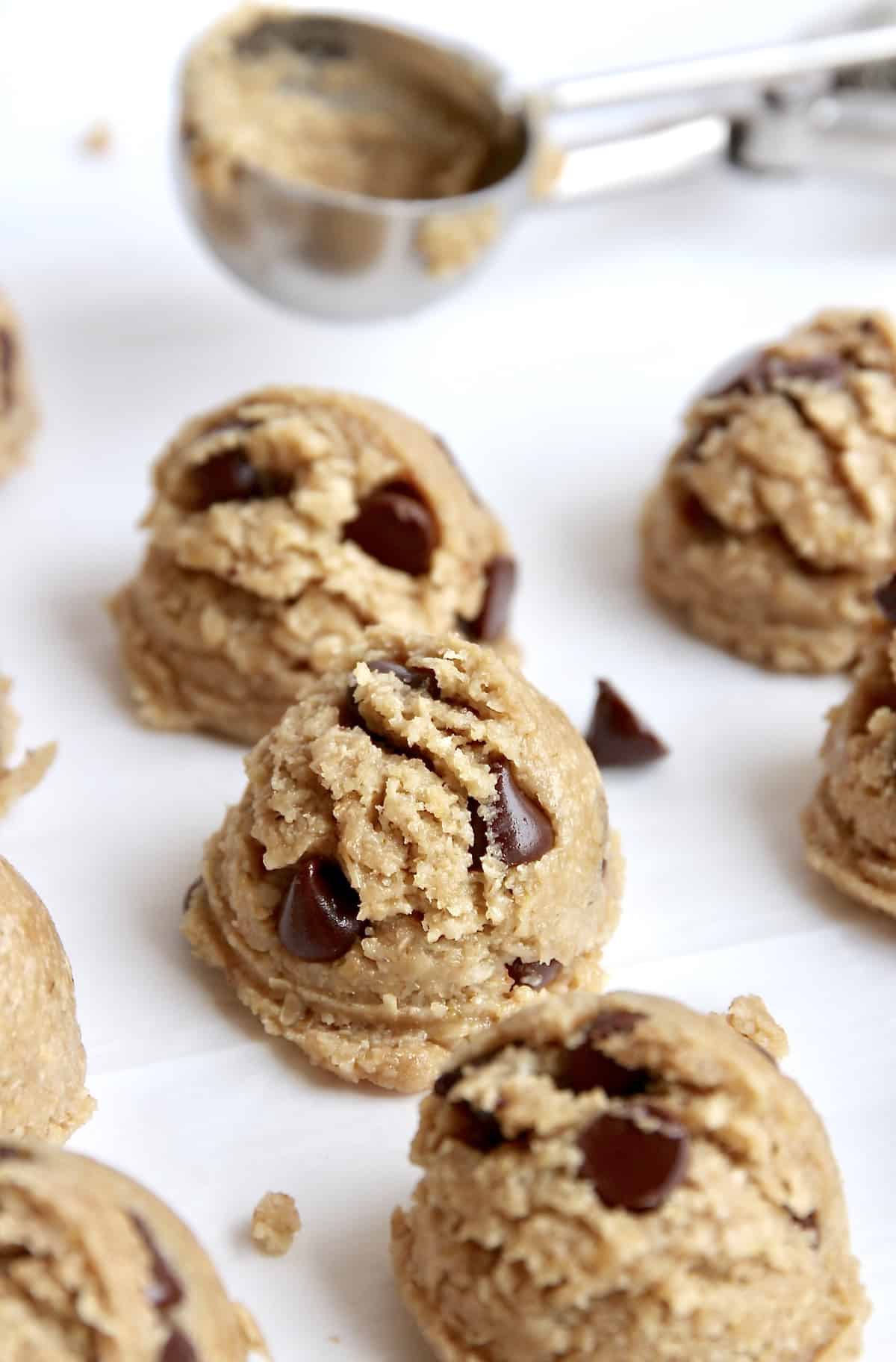 Peanut Butter Chocolate Chip Rice Krispie Treats take the classic marshmallow treat to the next level.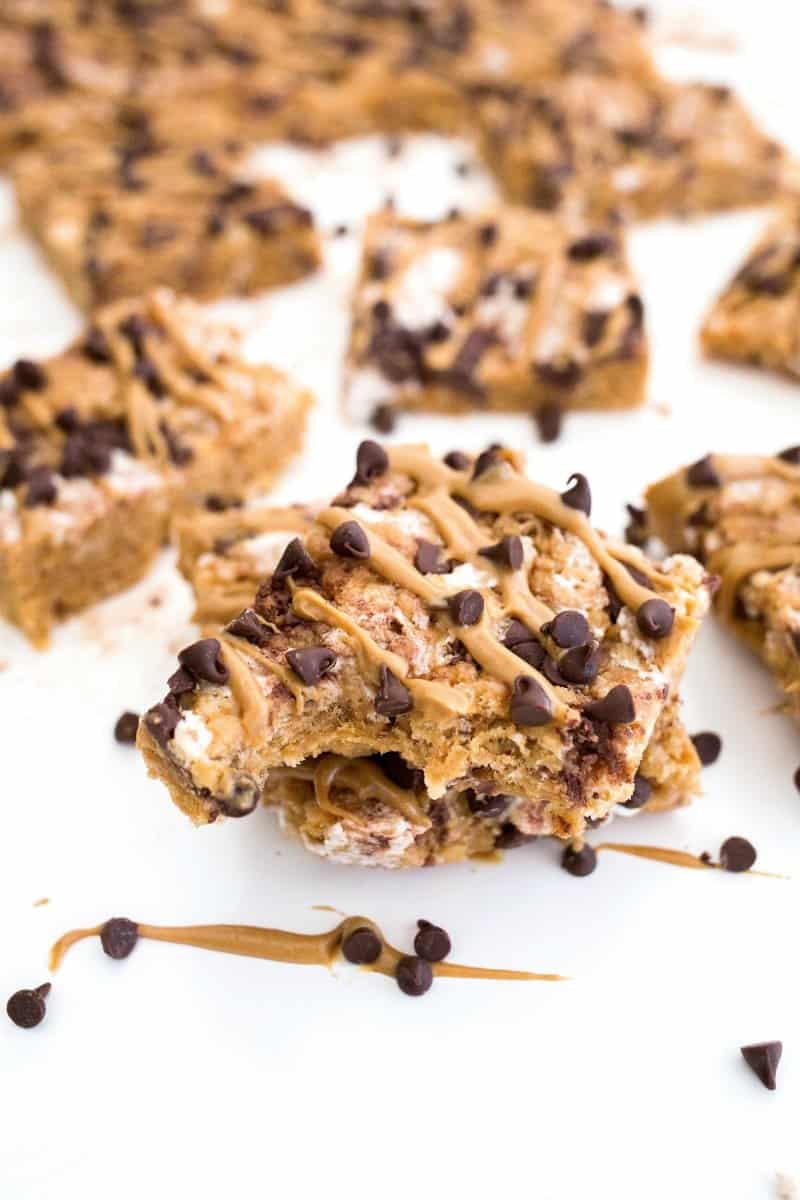 Fuel your busy day with quick and delicious No-Bake Energy Bites. With peanut butter and bits of dark chocolate, there's no sacrificing taste when it comes to these healthy treats!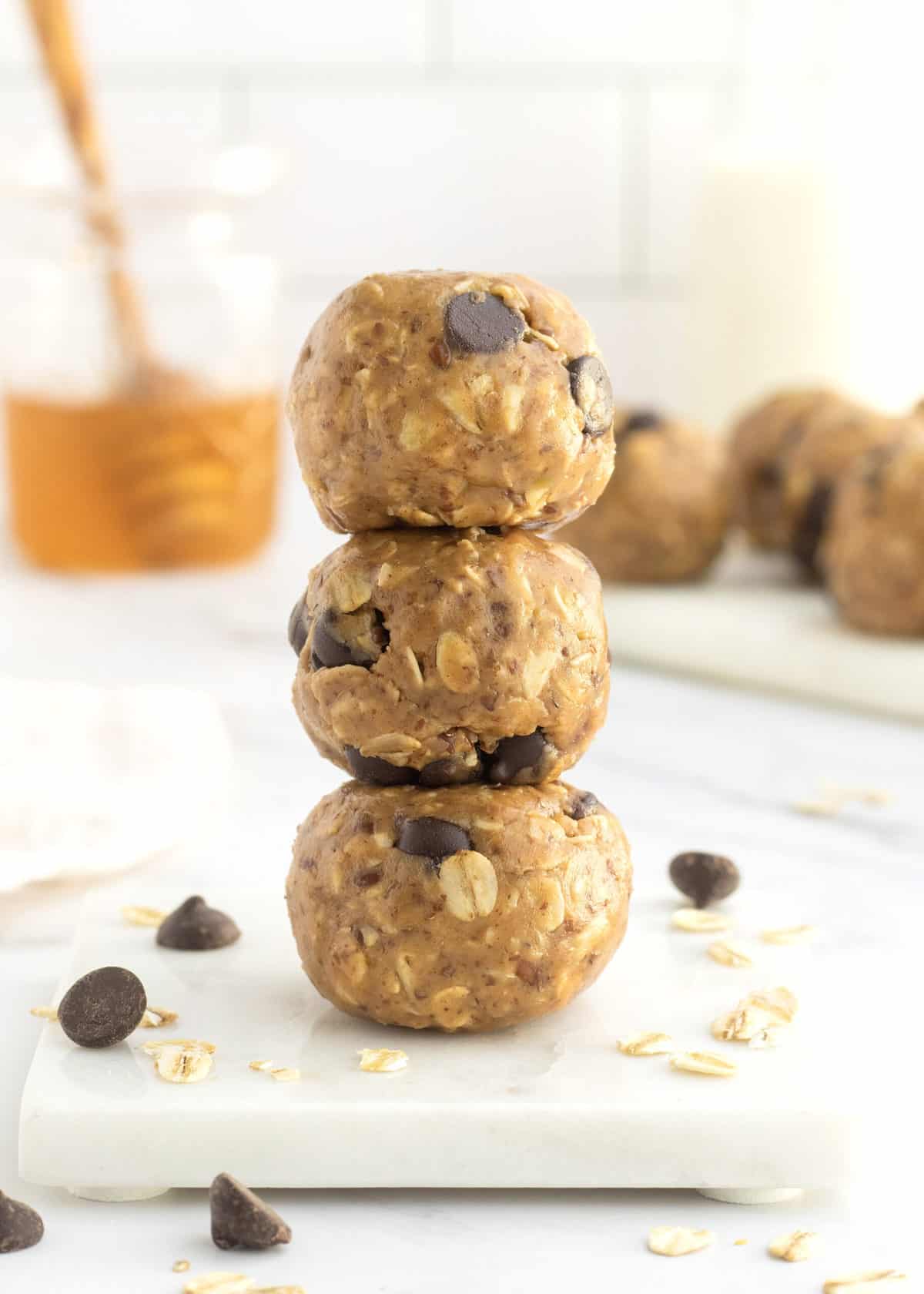 Satisfy your sweet tooth with these fun and yummy Apple Nachos made three ways! They're so easy to make and taste so great for a snack or dessert that everyone will enjoy!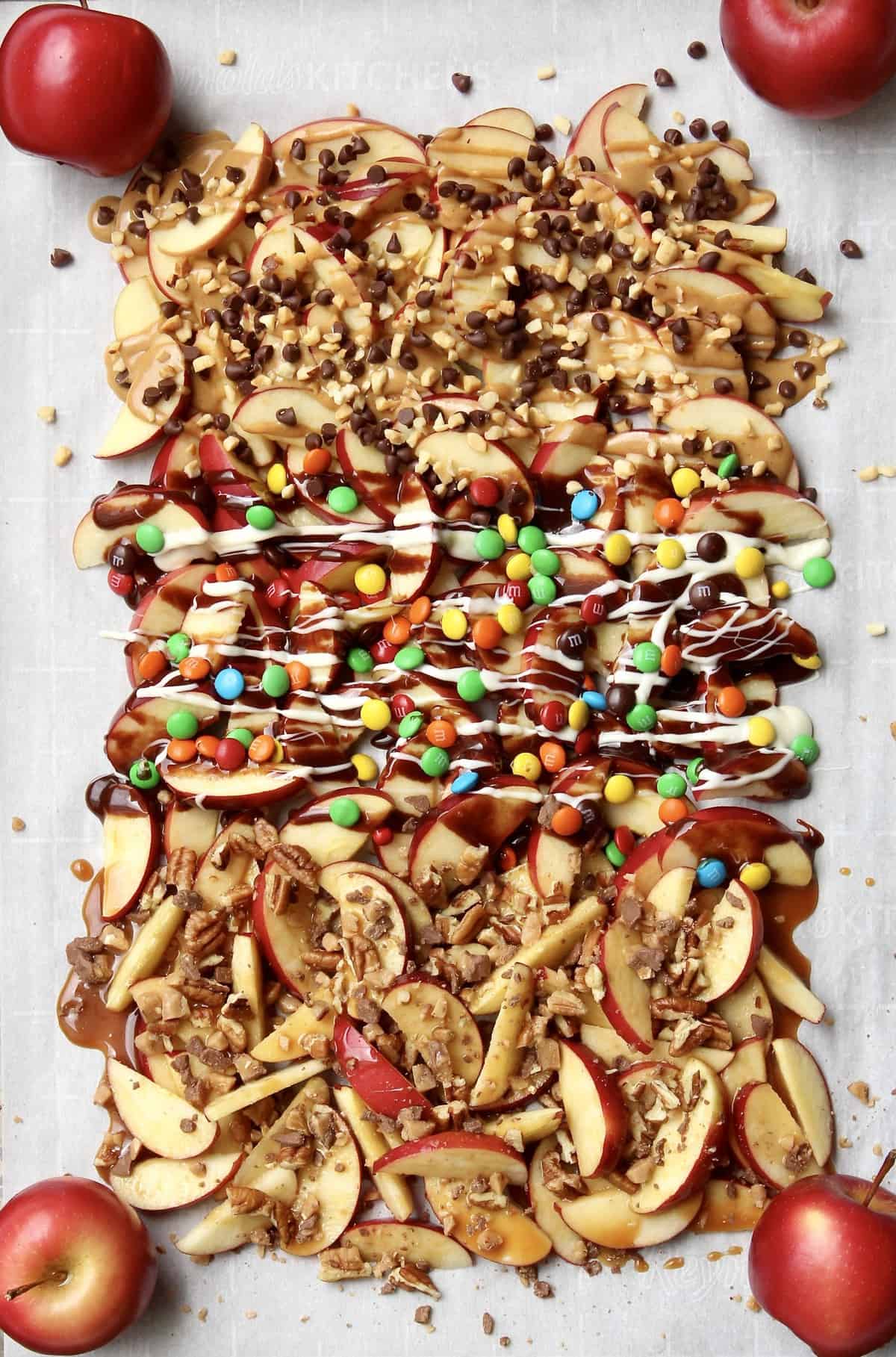 Chewy, crunchy, oh so tasty 5 Ingredient Granola Bars made in about 5 minutes and you can make them with peanut butter or almond butter. No baking required!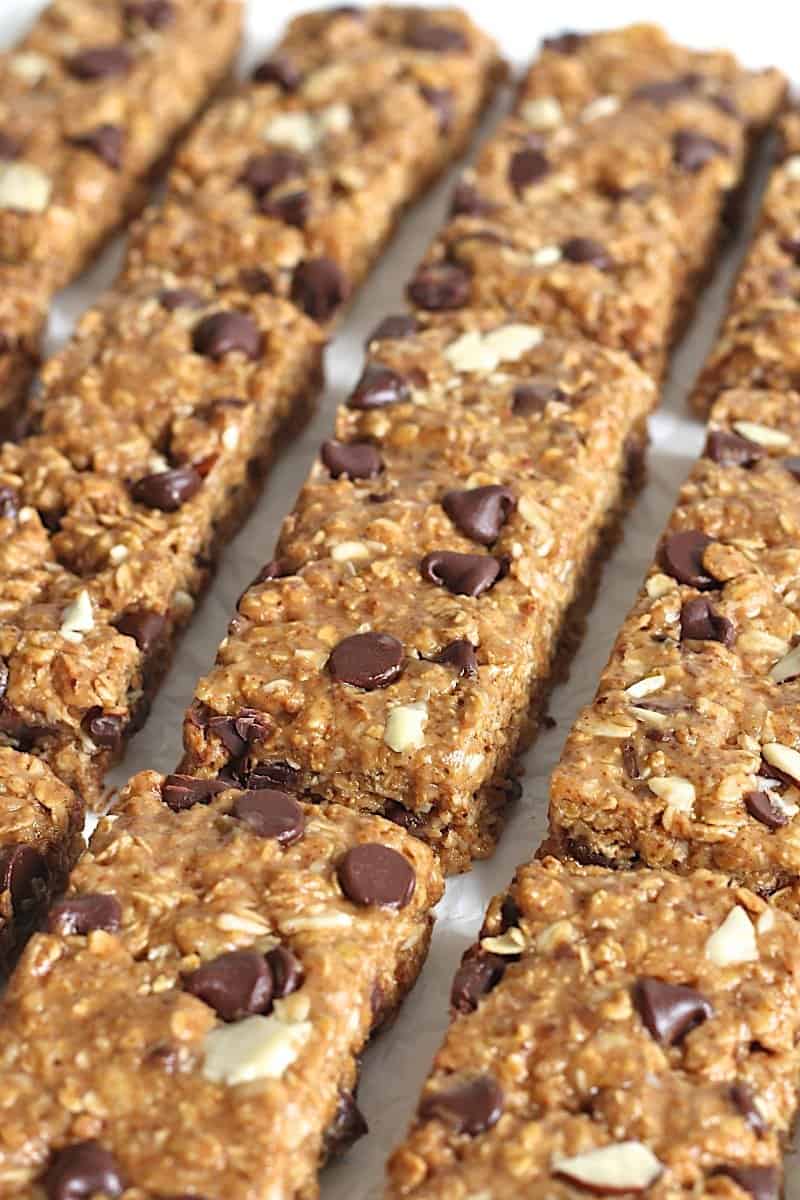 Cold Treats
Let me show you how easy it is to make your own Homemade Ice Cream Sandwiches so you can stock your freezer with tasty treats all summer long!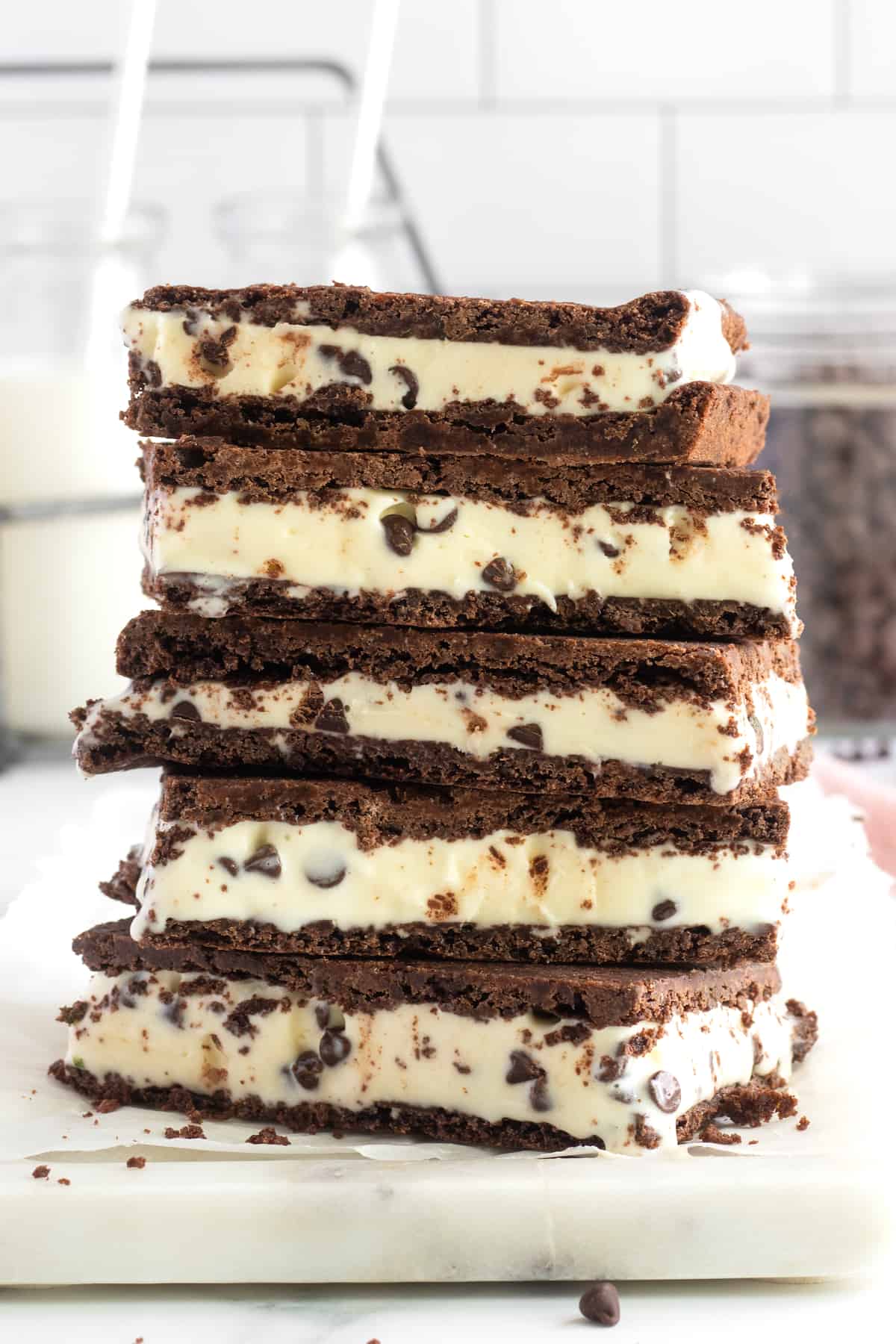 Frozen bananas and mini chocolate chips are all it takes to make these tasty little 2-Ingredient Banana Chocolate Chip Ice Cream Bites that are the perfect healthy summer treat!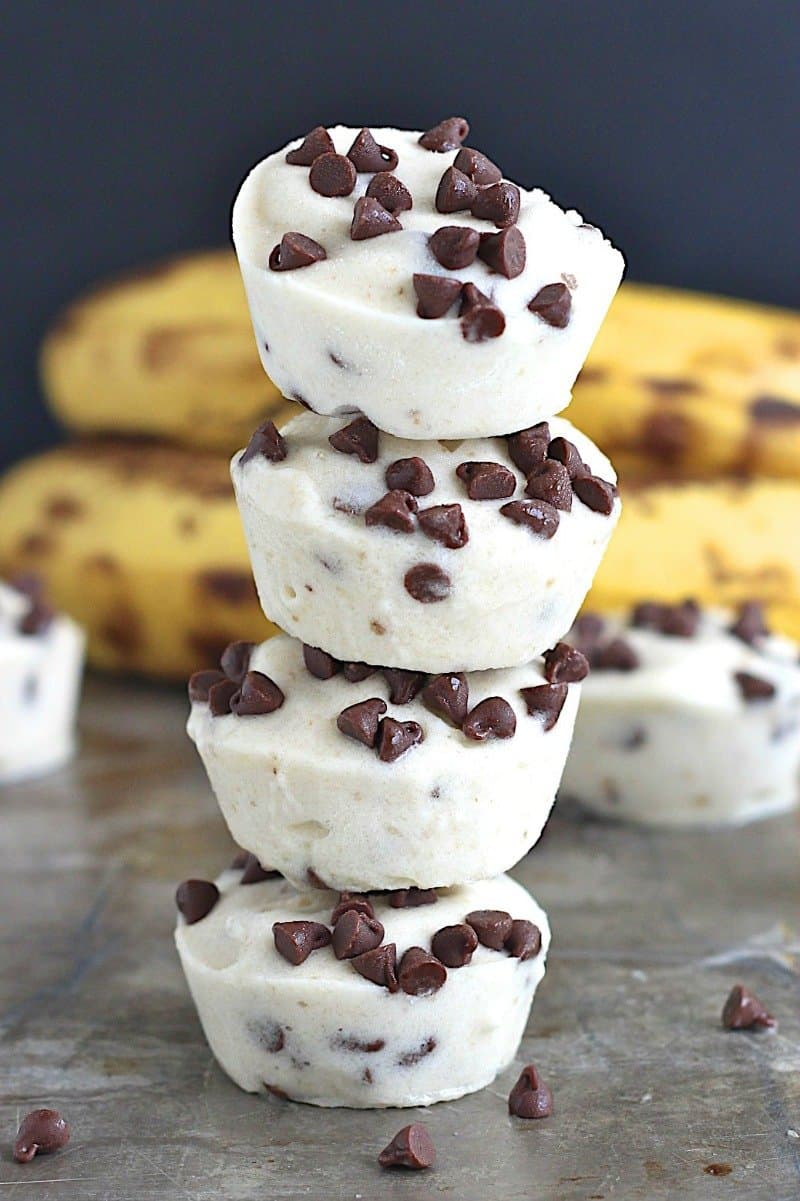 Cool off with this marvelous Mint Chocolate Chip Ice Cream Cake! A summer must!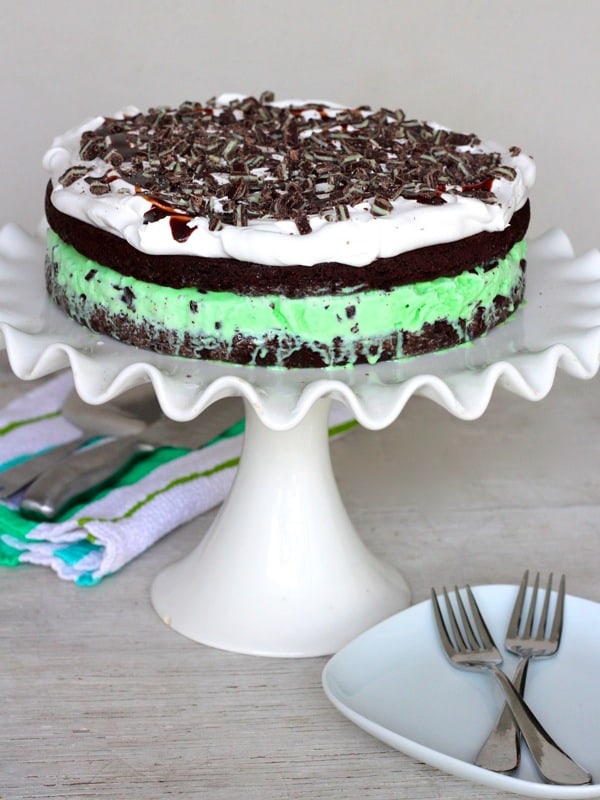 This cool and creamy Chocolate Chip Icebox Pie will knock your socks off! There's chocolate goodness from topping to crust!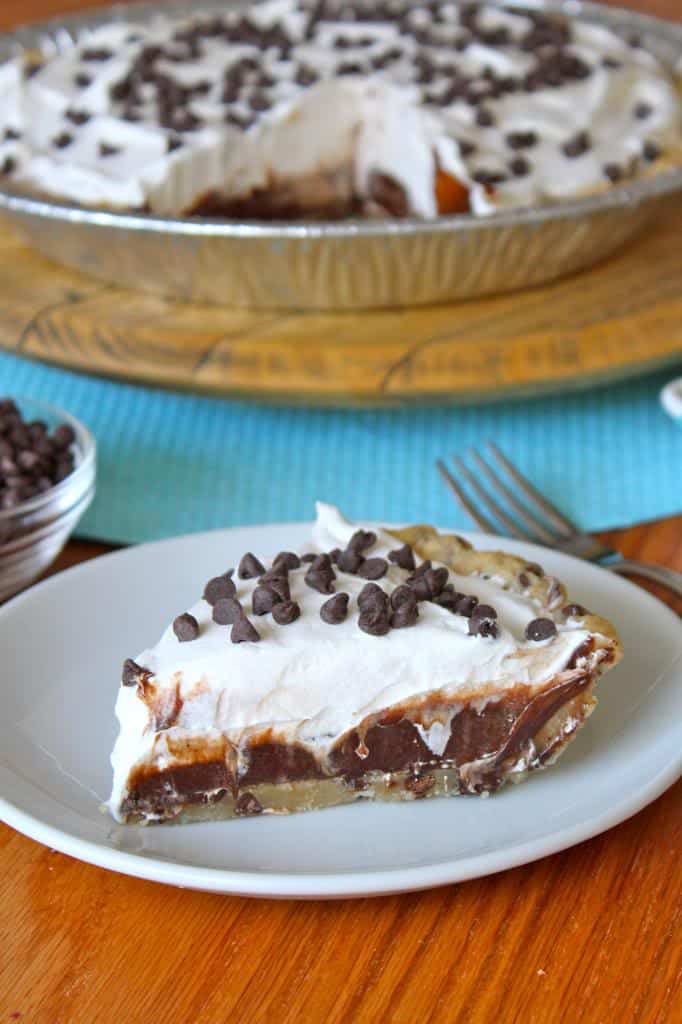 If you make any of My Favorite Chocolate Chip Recipes, be sure to snap a picture and share it with me or tag me on Instagram @thebakermama so I can see.
I love seeing how inspired and creative y'all get with the recipes I share. Enjoy!
xoxo,