Let's get you ready for the big feast with these festive, delicious and easy Thanksgiving recipes everyone is sure to be thankful for!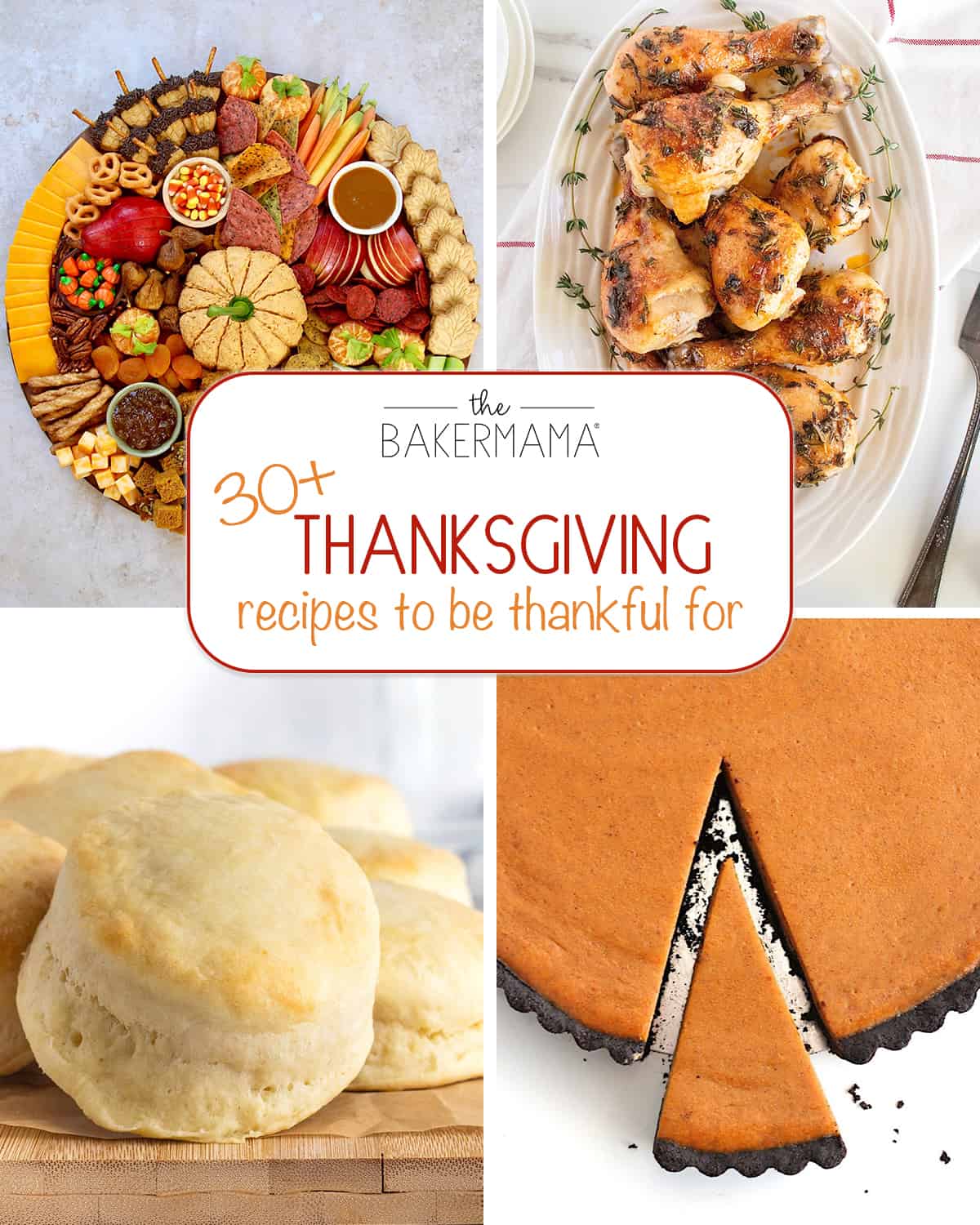 Holiday season has arrived! The occasions where you need easy, delicious recipes are countless. From family gatherings to class parties to potlucks and, of course, Friendsgiving, there seems to always be a fun gathering to take a great dish to this time of year.
I'm here to help you keep it easy while also impressing your loved ones with something delicious! Below, I've compiled my favorite Thanksgiving recipes for you. From snacks and appetizers to classic sides to the most delicious desserts and even some ideas for all those leftovers, I've got you covered. You and your loved ones are sure to enjoy these deliciously easy recipes!
Spreads
These spreads includes a carefully planned menu of delicious, creative takes on your holiday favorites so you can spread the love.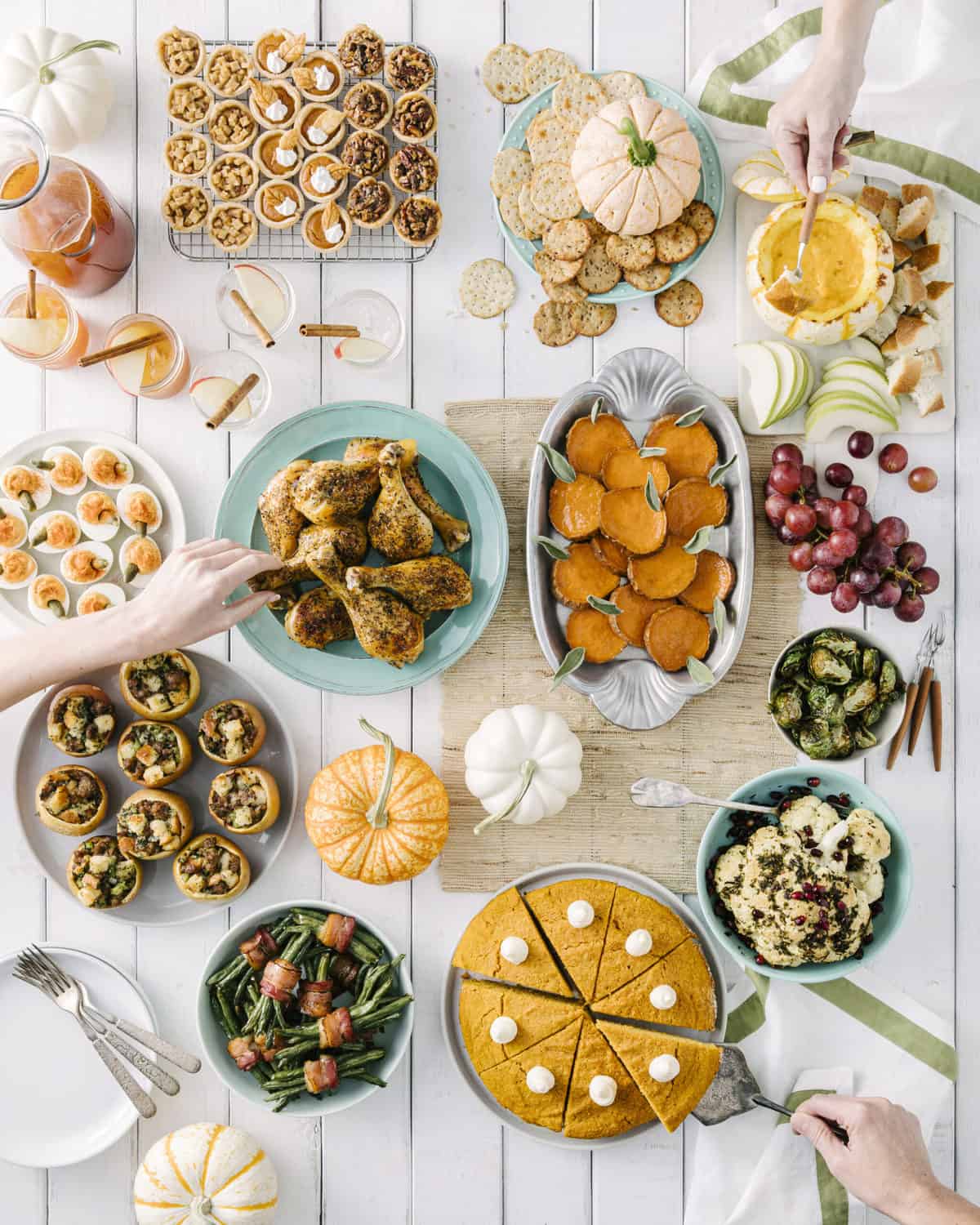 From pages 209-213 of my cookbook, Spectacular Spreads.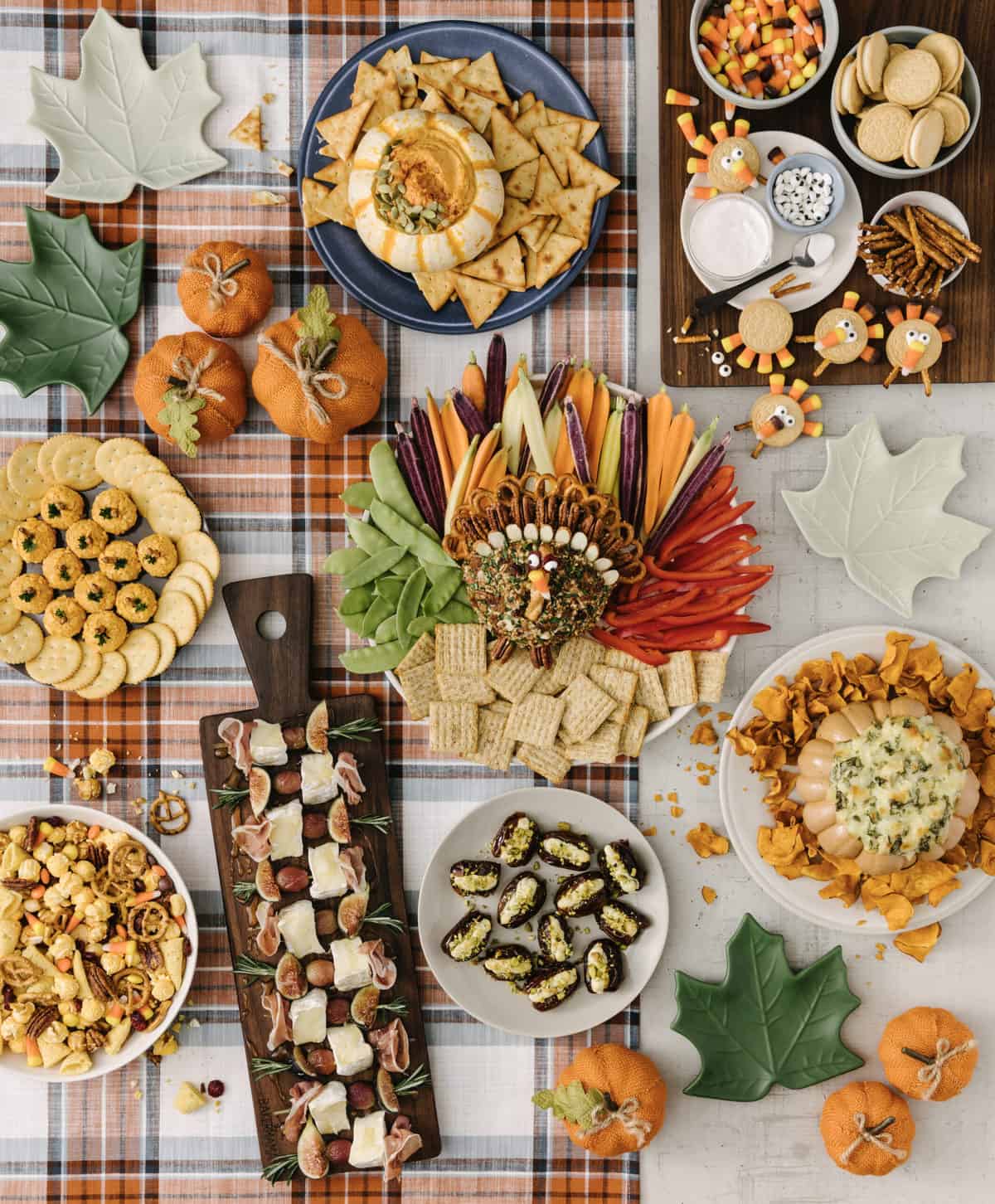 Snacks and Appetizers
These snacks and appetizers are perfect for potlucks or just to get the gathering going!
A hint of pumpkin spice adds some fall pep to this festive Pumpkin Cheese Ball. Perfect for dipping, it makes a fun and delicious appetizer for your Friendsgiving or Thanksgiving get together.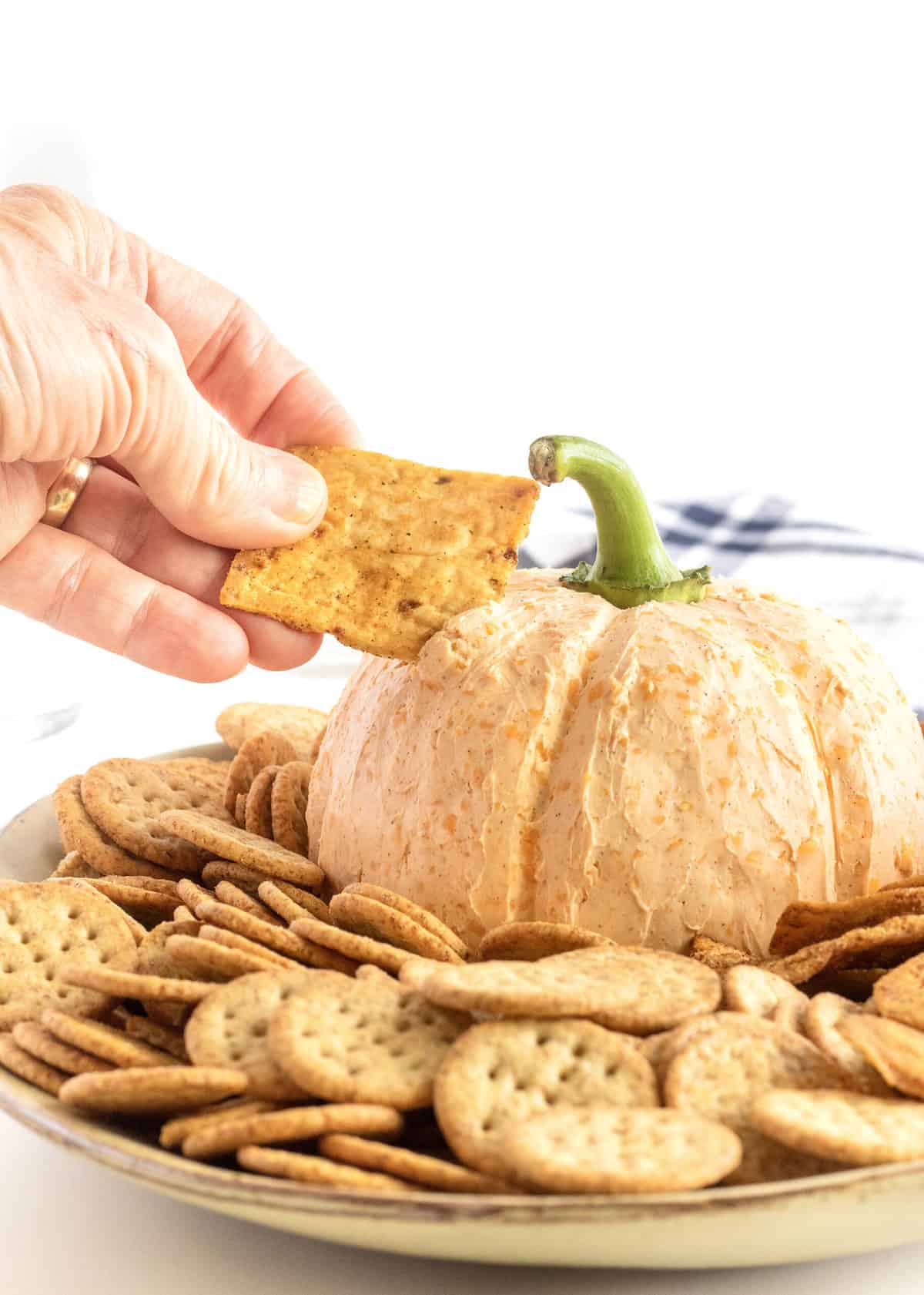 This beautiful Fall Snack Board, covered in fall's favorite flavors, is so perfect to make for a fall gathering. With a delicious pumpkin cheese ball in the center and an amazing assortment of sweet, savory and spiced snacks around it, everyone is sure to enjoy!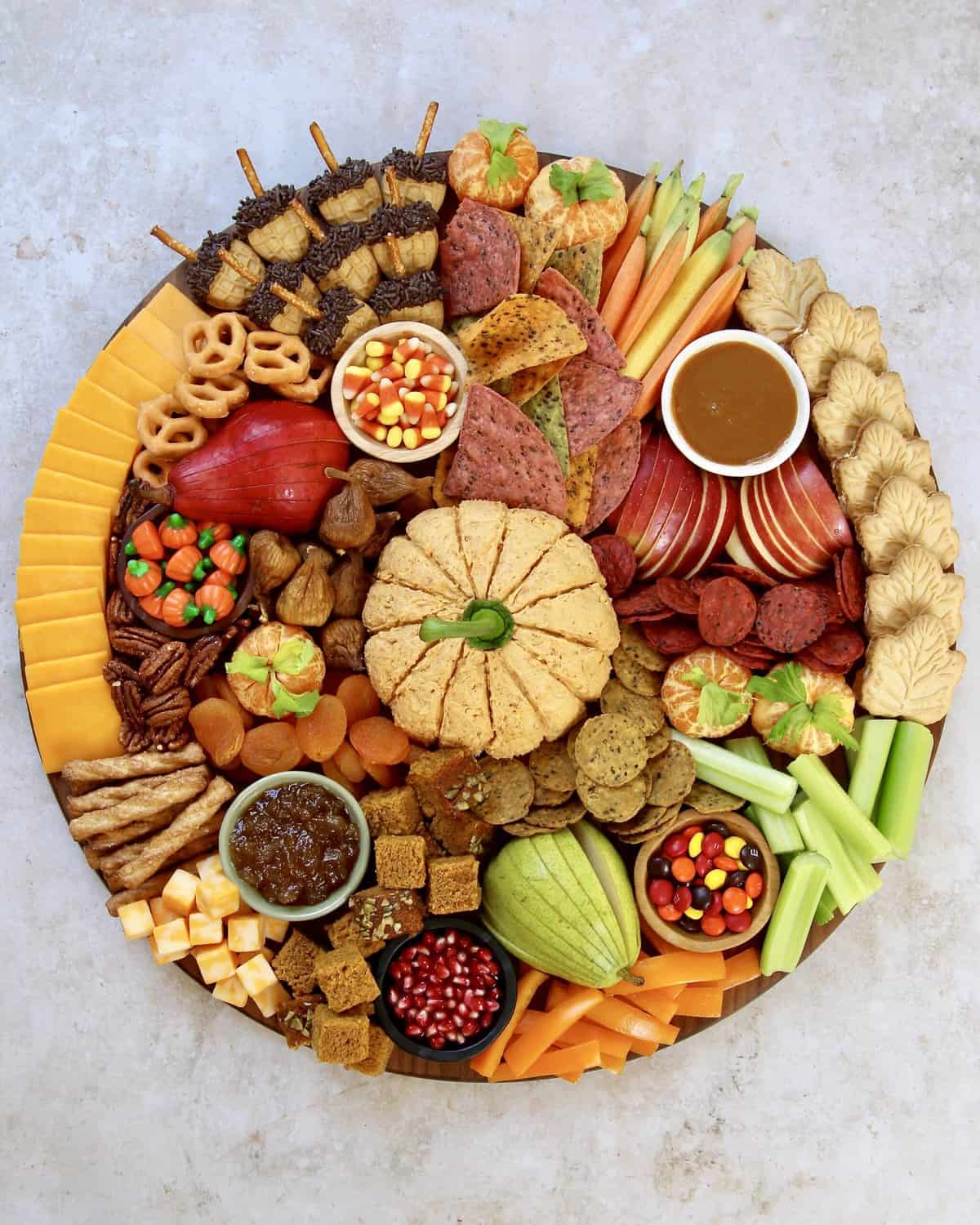 When served in a baked pumpkin bowl, it makes the perfect appetizer for your Friendsgiving or Thanksgiving feast.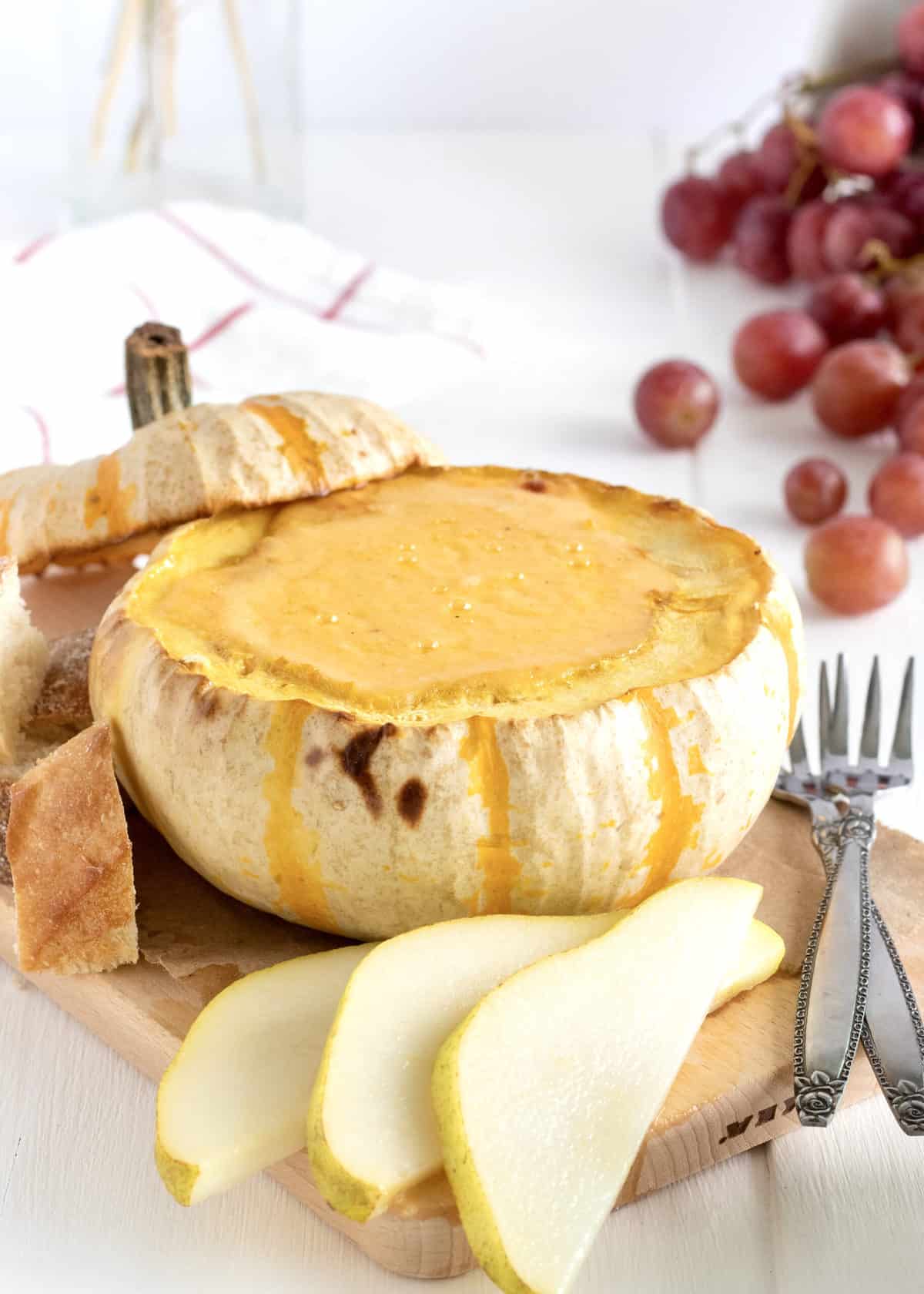 The holidays wouldn't be complete without a big jar of SuSu's Cereal Snack Mix to eat! A scrumptious, salty treat everyone loves!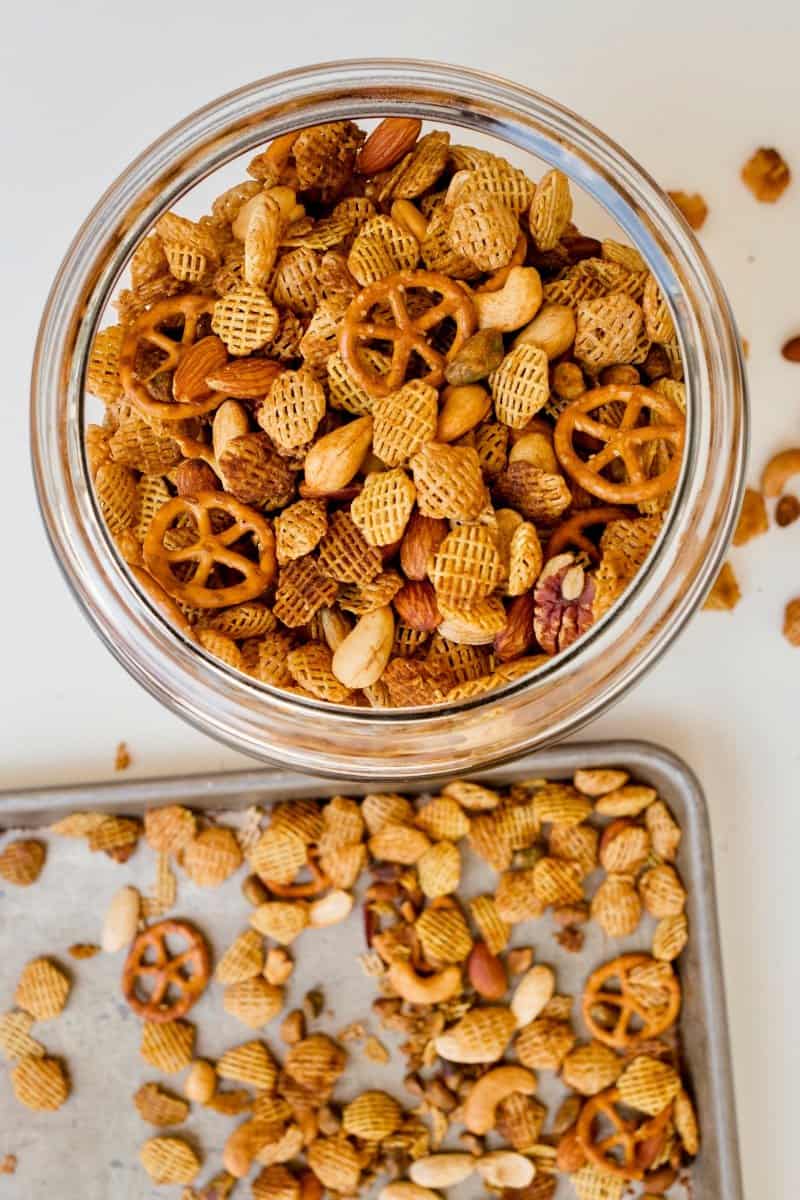 Pumpkin spice and everything nice in this sweet and salty Pumpkin Spice Snack Mix that's so perfect for fall!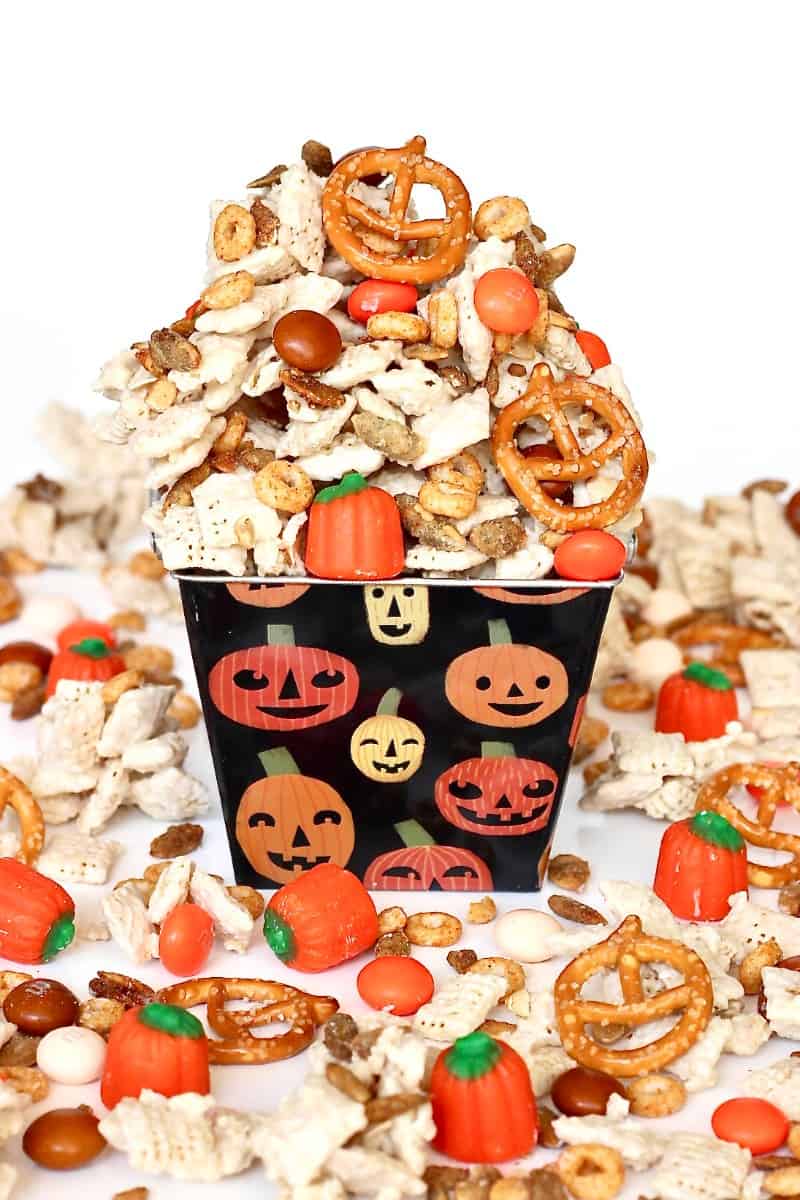 How to make a festive and delicious Turkey Snack Board for everyone to gobble up at your Thanksgiving gatherings!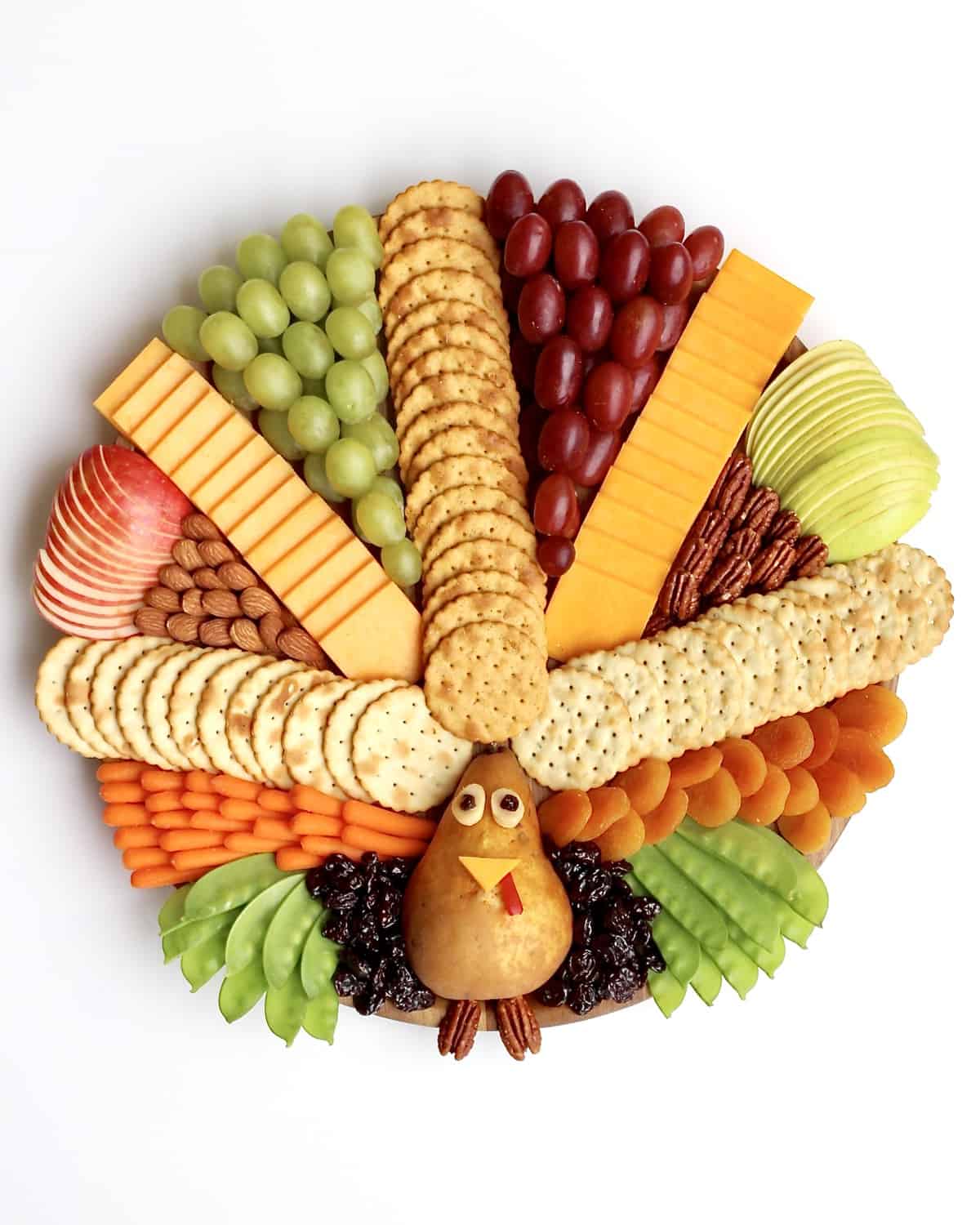 This adorable Pumpkin Fruit Platter is so fun to make with the kids and perfect for a healthy treat to take to a Halloween or Thanksgiving party!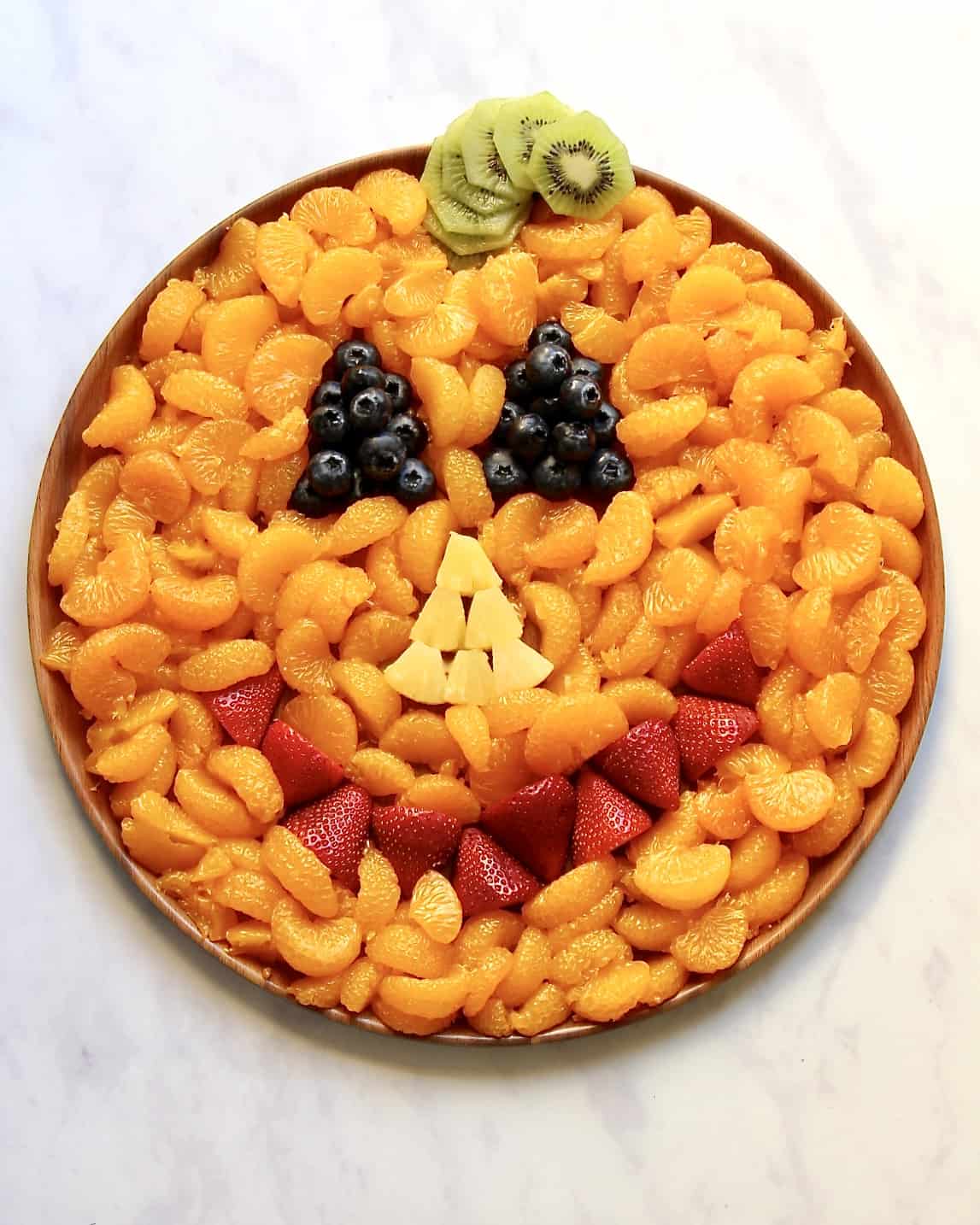 Make a fabulous Cornucopia Cheese Board with a variety of crunchy snacks shaped like a cornucopia and an enticing selection of fall cheeses, fruits, vegetables, nuts and more for your Thanksgiving gathering enjoyment!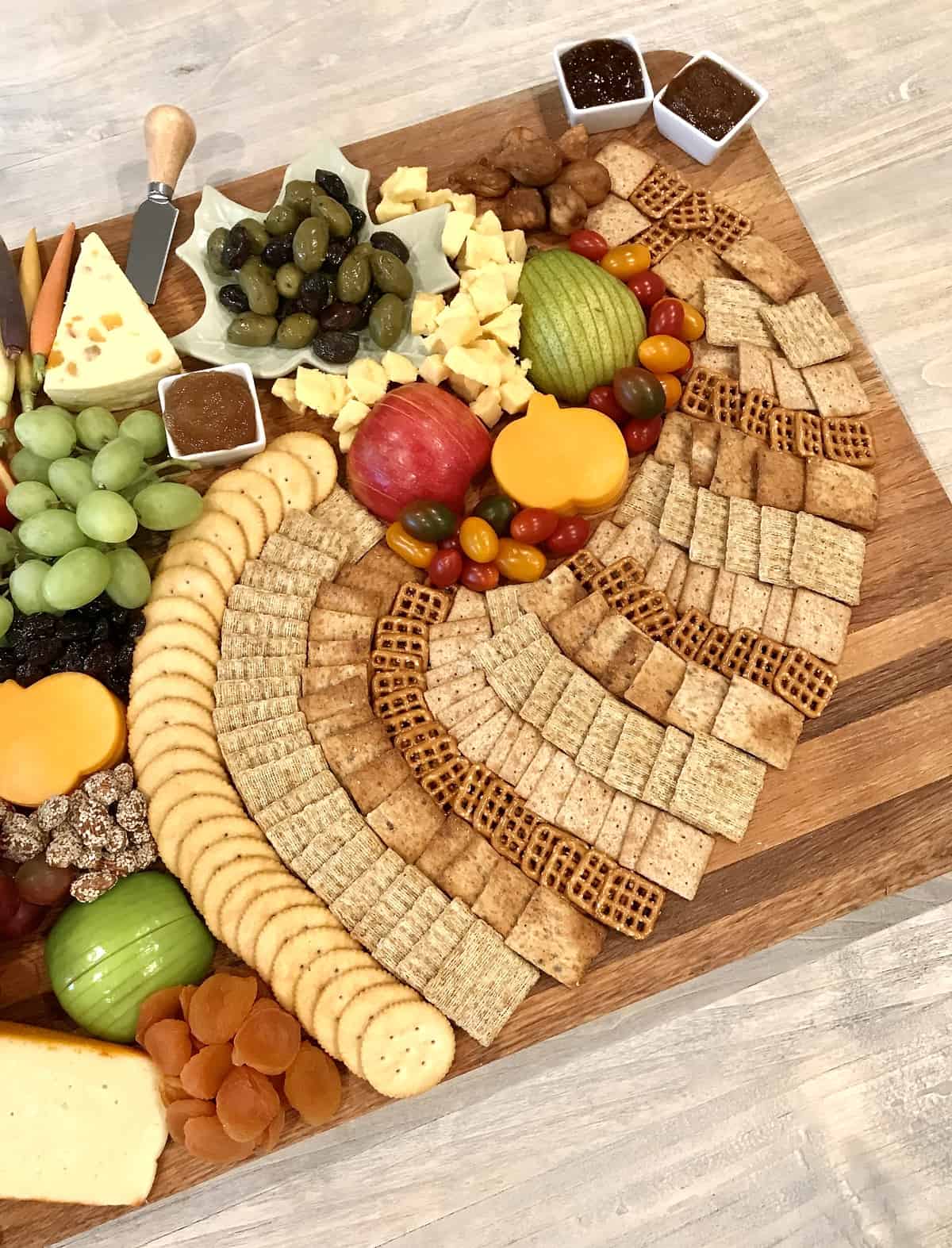 Serve up autumn's best! My Fall Fondue Board features seasonal dippers around a baked pumpkin bowl filled with melty cheese fondue for a gorgeous and delicious appetizer or light meal.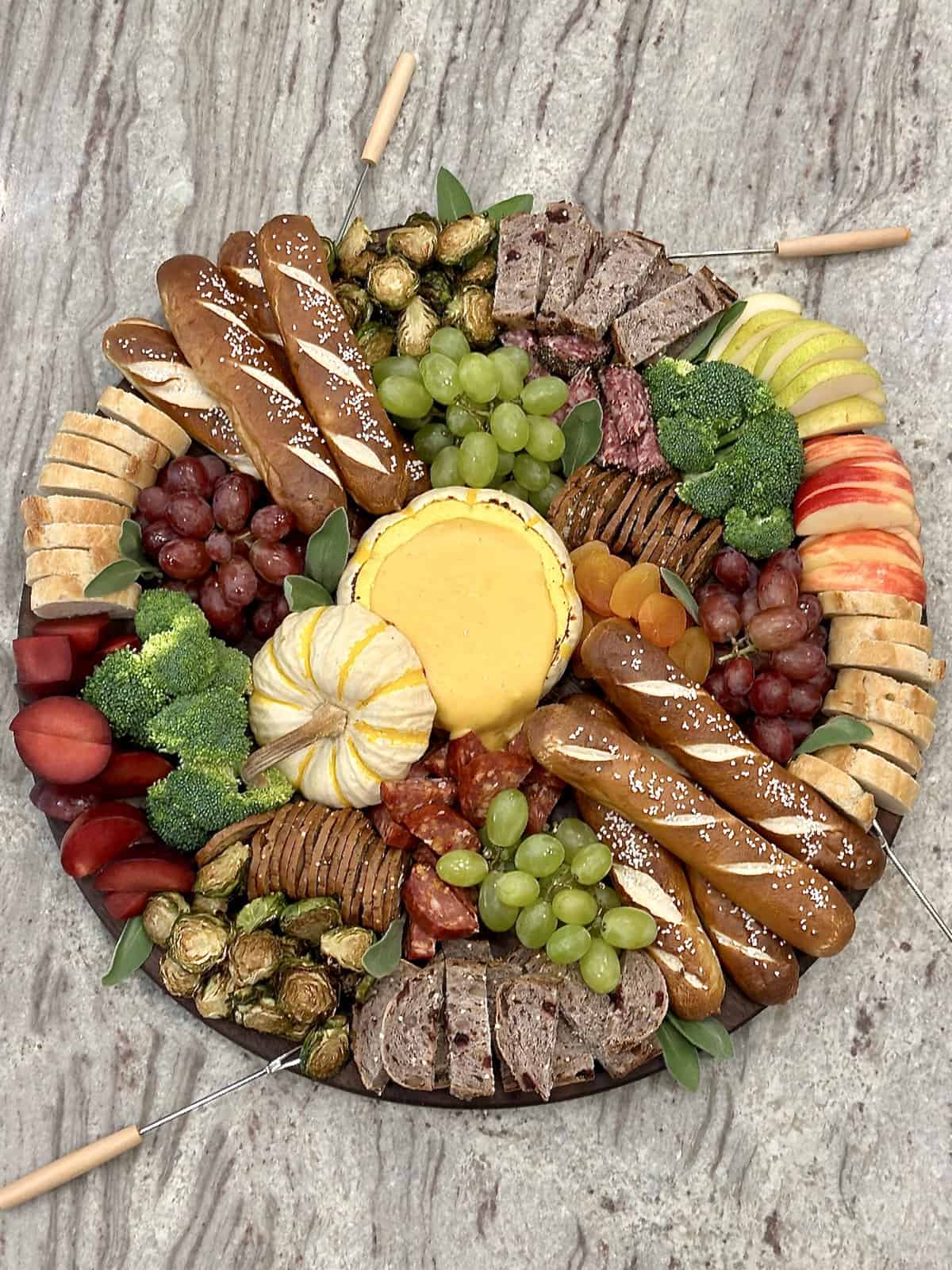 Here you can find great ways to entertain by building a beautiful cheese and charcuterie board for just $25 with one-stop-shopping ingredients from either Trader Joe's, Aldi or Target.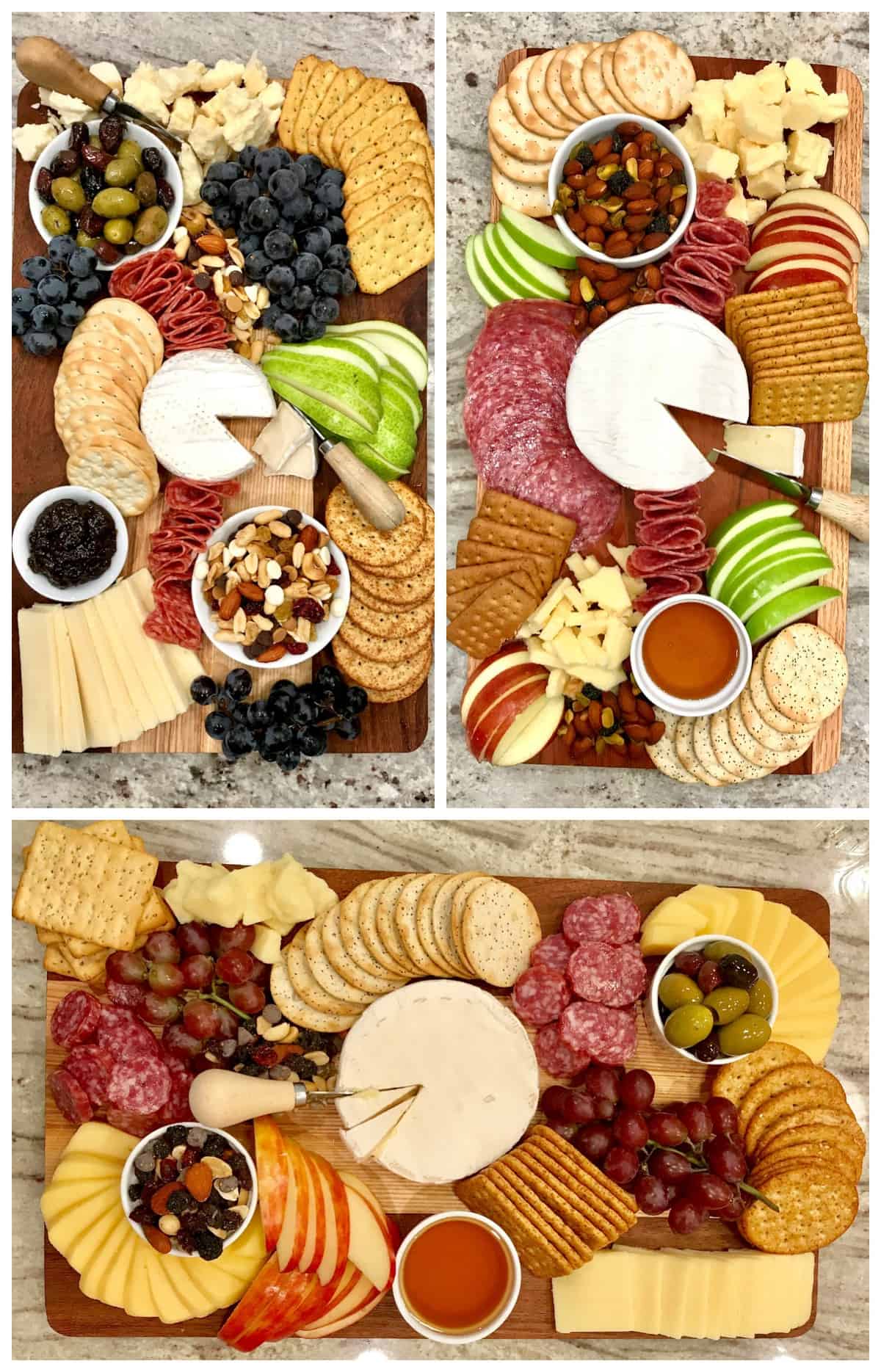 Pumpkin puree and hint of nutmeg make these Pumpkin Spiced Deviled Eggs a delicious, inventive appetizer that's perfect for your fall celebrations.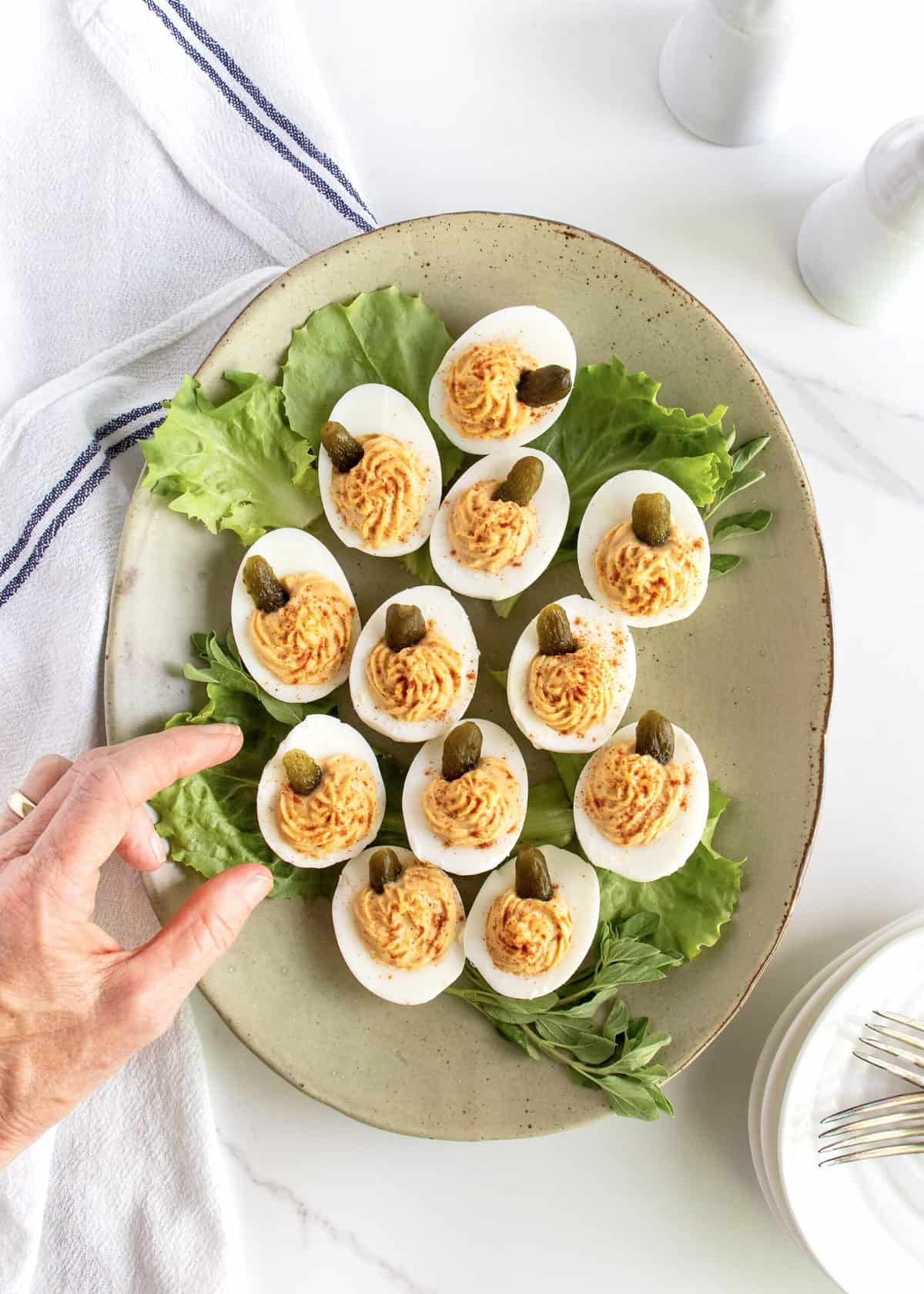 Build an adorable and delicious Pumpkin Snack Board for a Halloween or fall party that is sure to WOW your crowd!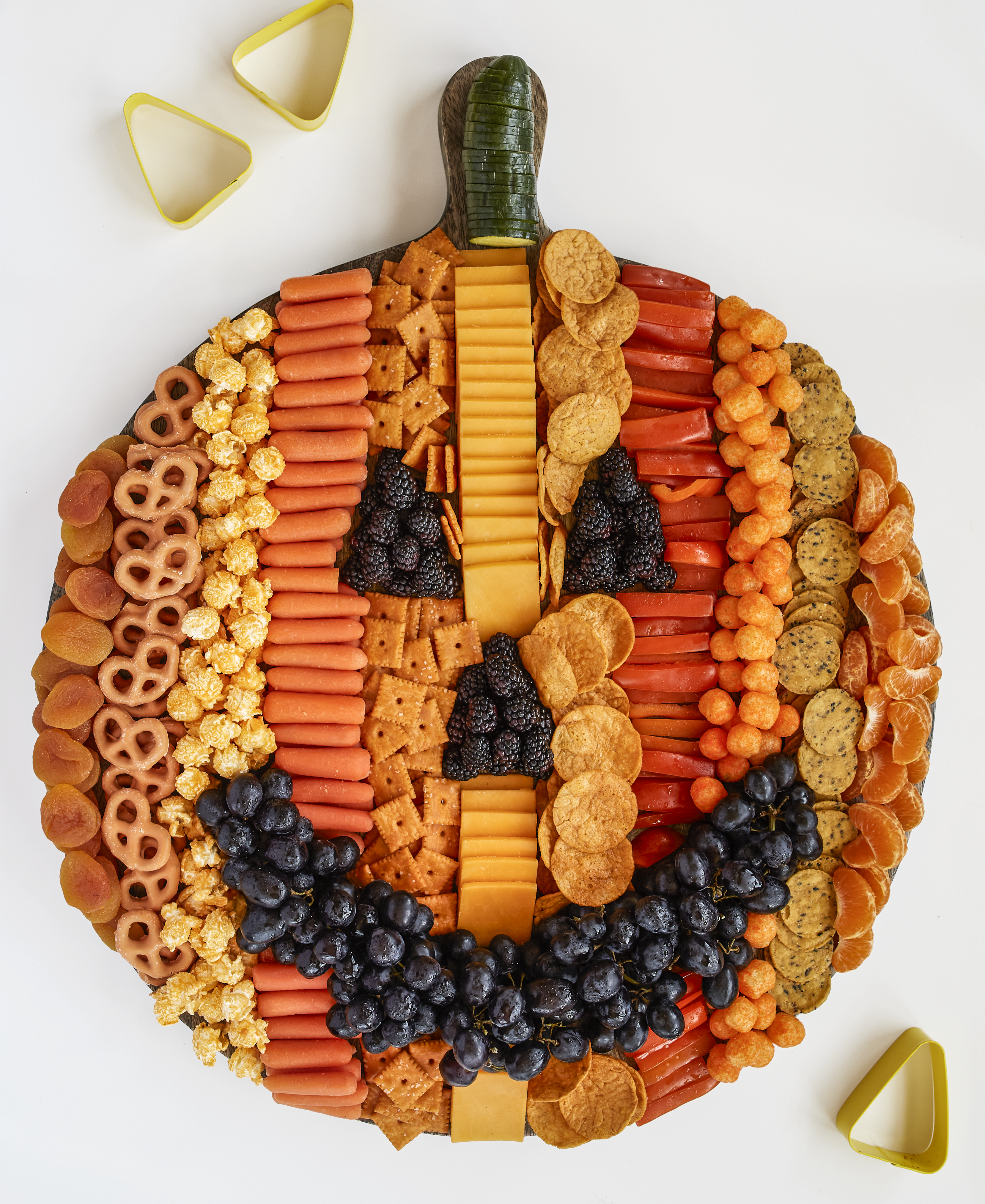 Thanksgiving Staples and Sides
Dinner rolls, green bean casserole and mac & cheese are sure to be found on every Thanksgiving Day spread. In this section, you'll find recipes for those and much more…
No matter what else is on the menu, this perfectly moist and seasoned Cornbread Dressing will be the talk of your holiday table!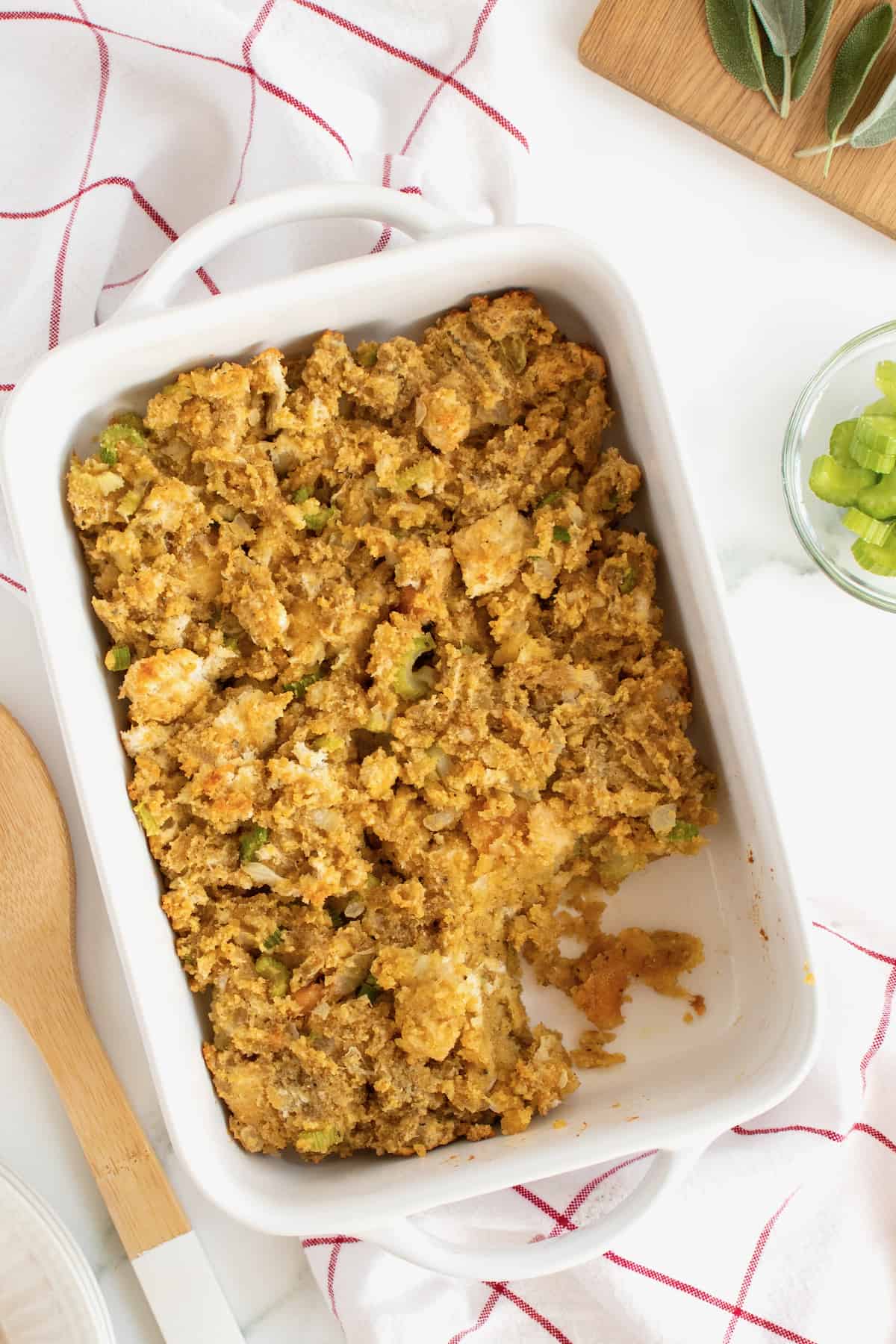 Wrapped in crispy bacon and topped with a sweet and savory glaze, these Green Bean Bundles take your Friendsgiving or Thanksgiving veggie to the next level.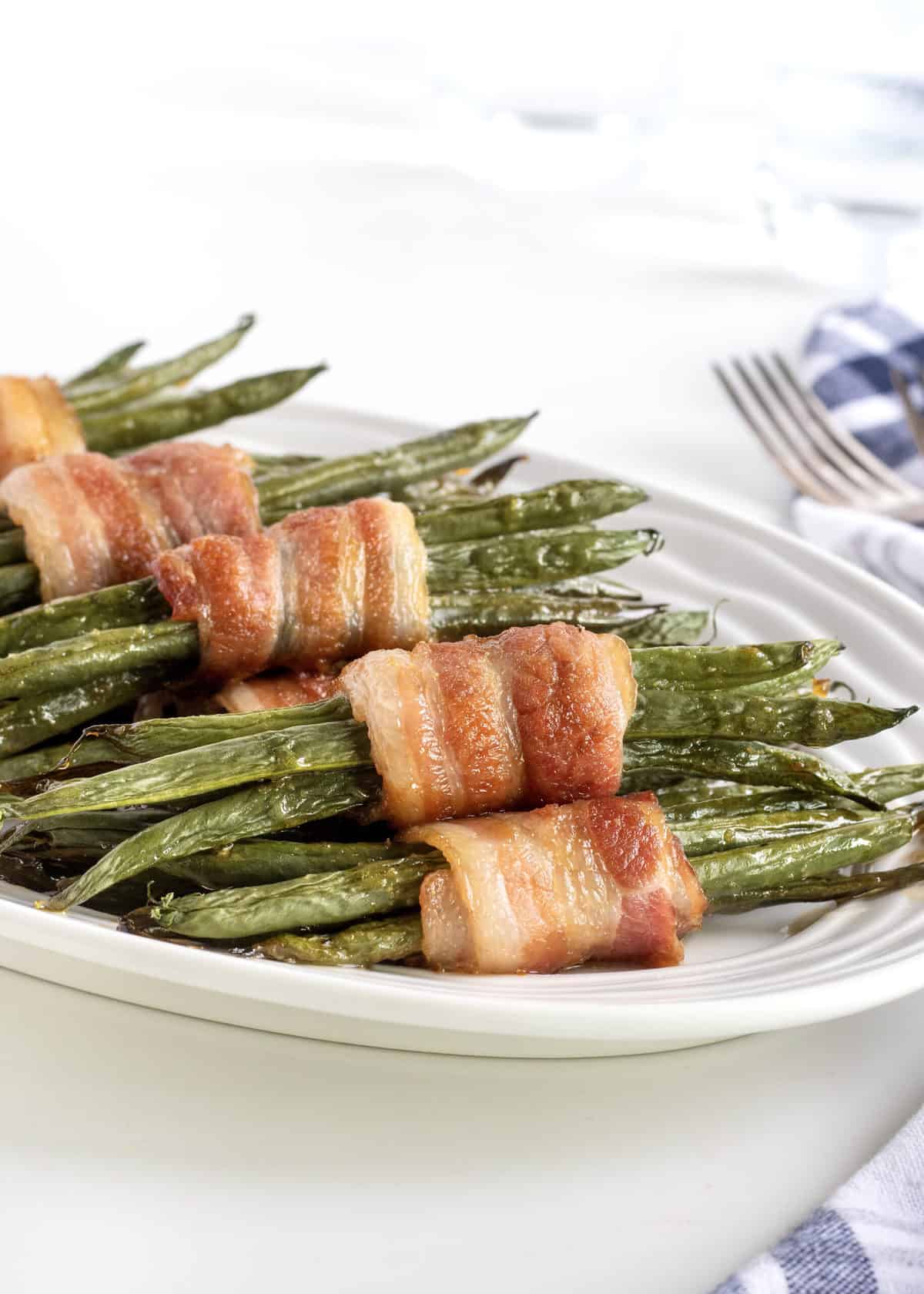 One bite of these divinely delicious creations and you'll understand why they're called Angel Biscuits. Light, fluffy, and perfectly buttery, they truly taste heaven-sent!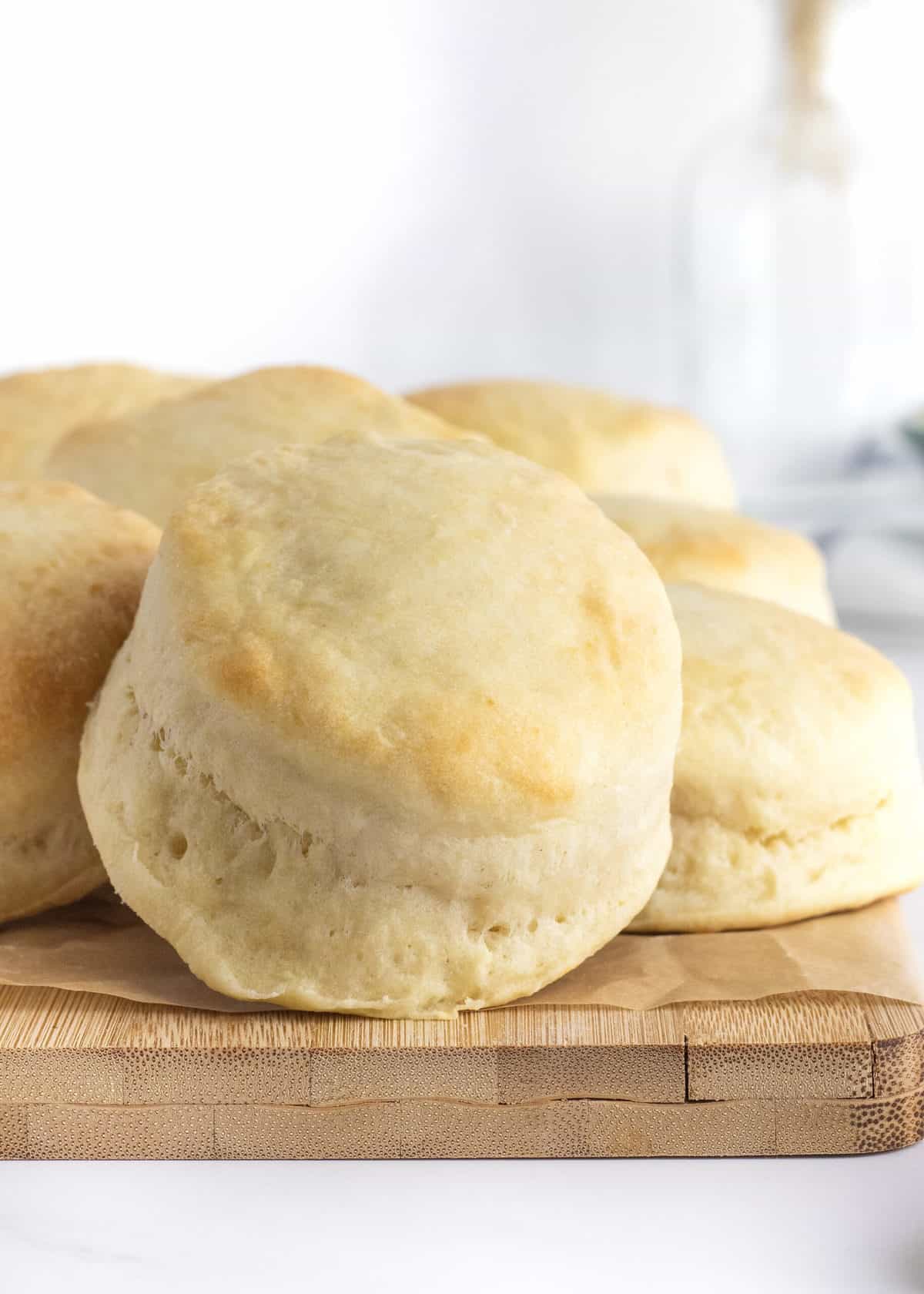 Warm buttery Dinner Rolls with a crisp outside and soft inside that go great with just about any meal!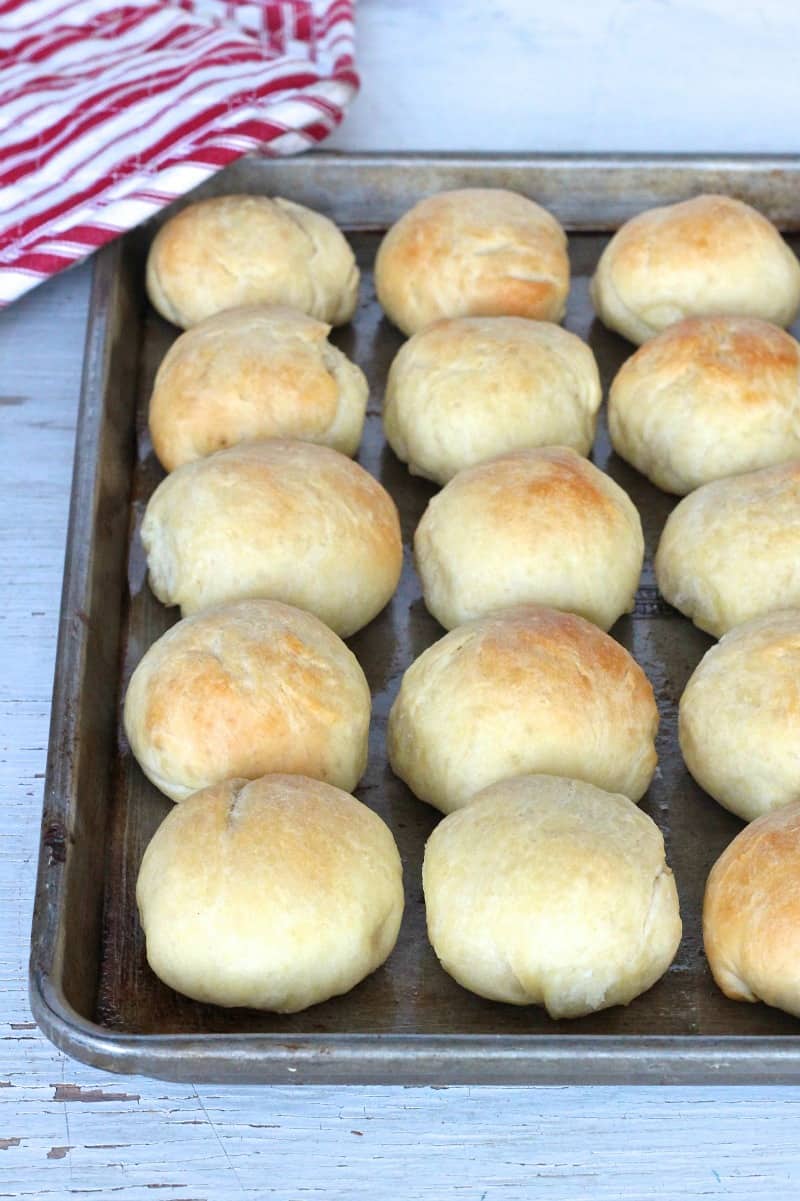 With a soft, crumbly center and a crackly crust, this Pumpkin Cornbread is as delicious as it is charming. Reminiscent of a pumpkin pie, it's a cute and comforting carb to serve at your Thanksgiving or Friendsgiving feast.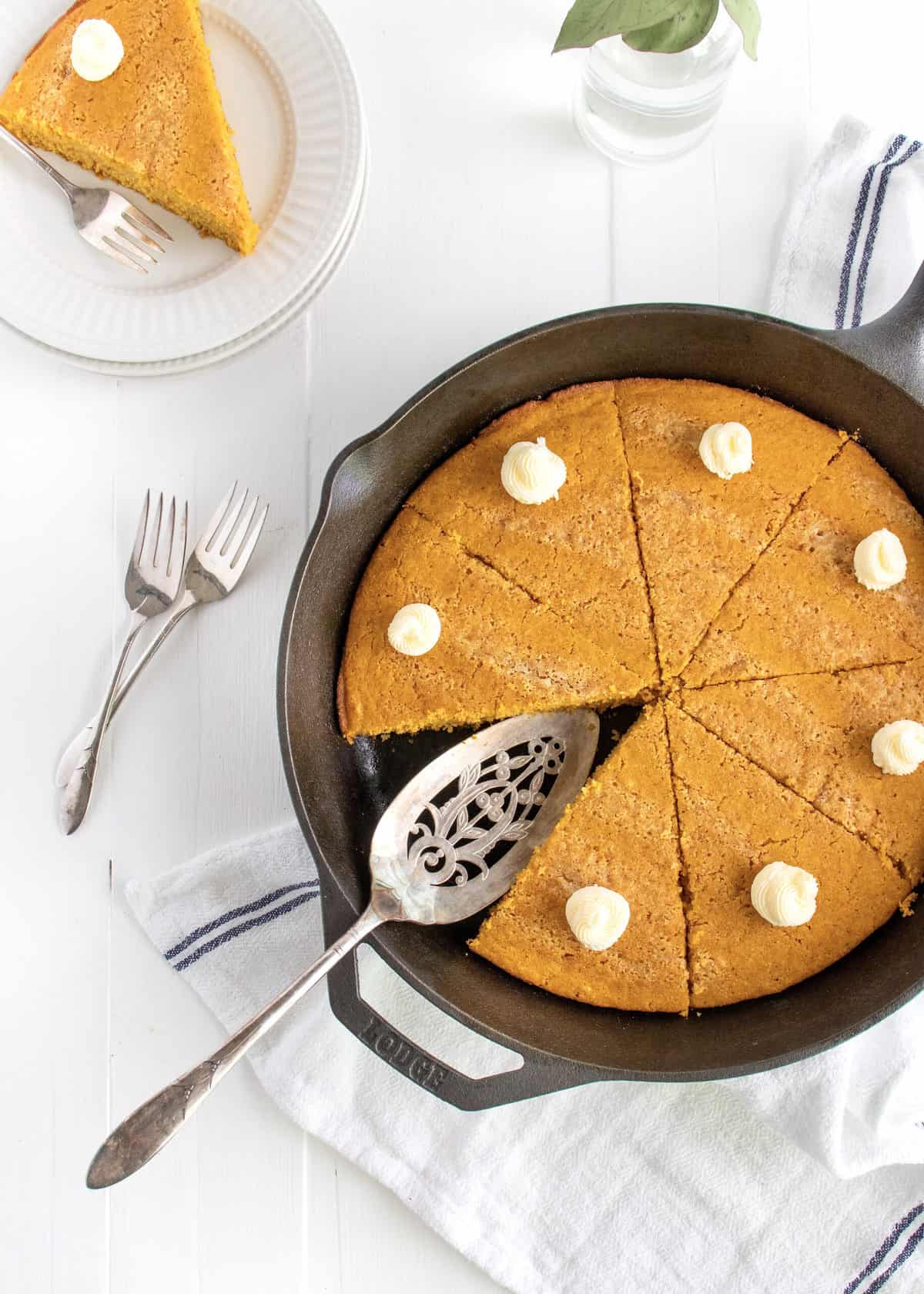 Move over, turkey! Serve up Honey Herb Roasted Chicken Drumsticks for an easy, attractive and delicious main dish for your Friendsgiving dinner. With fresh herbs and golden honey, these drumsticks can't be beat!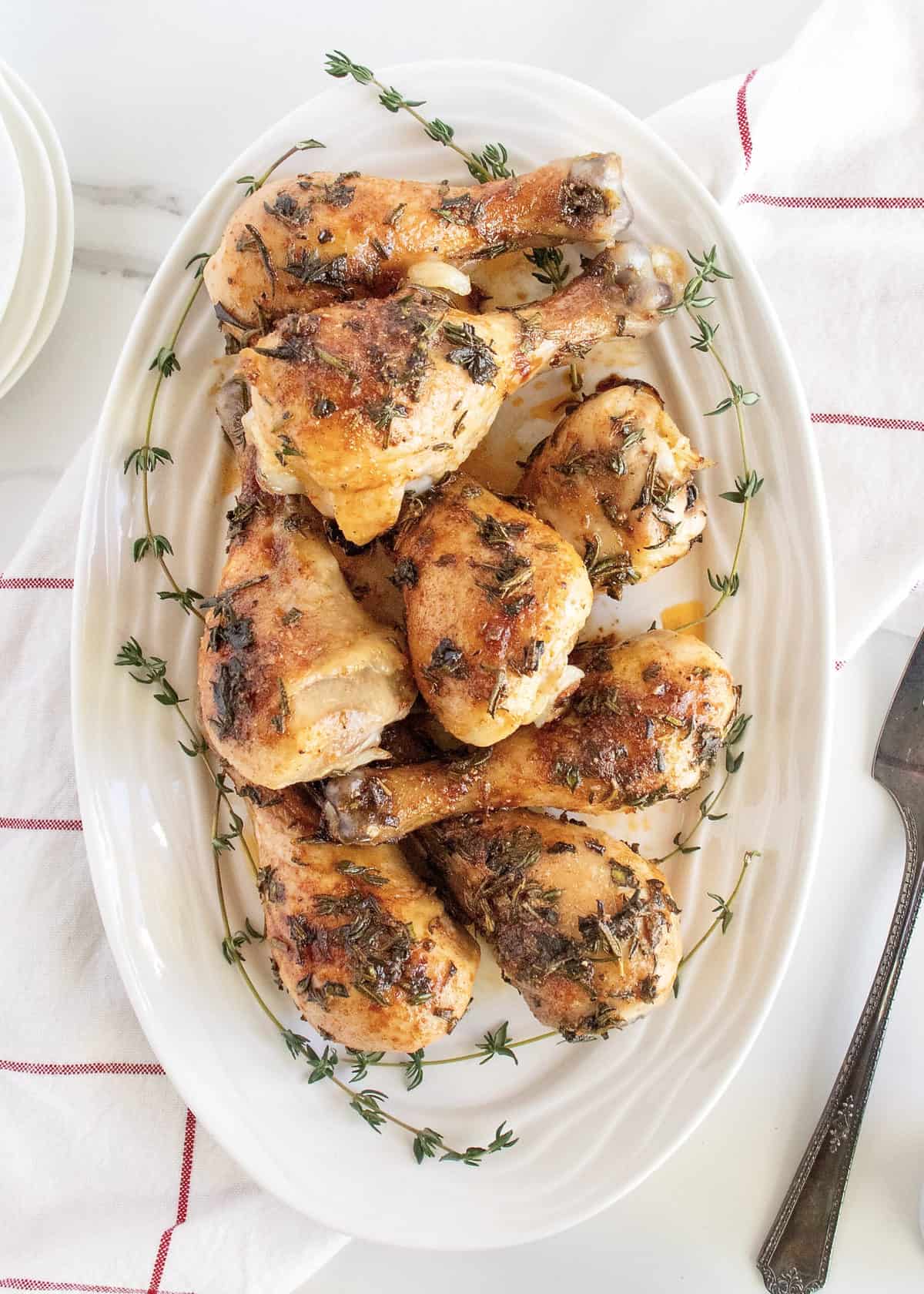 Garlic and thyme make this simple turkey gravy extra flavorful and the perfect accompaniment to your Thanksgiving feast!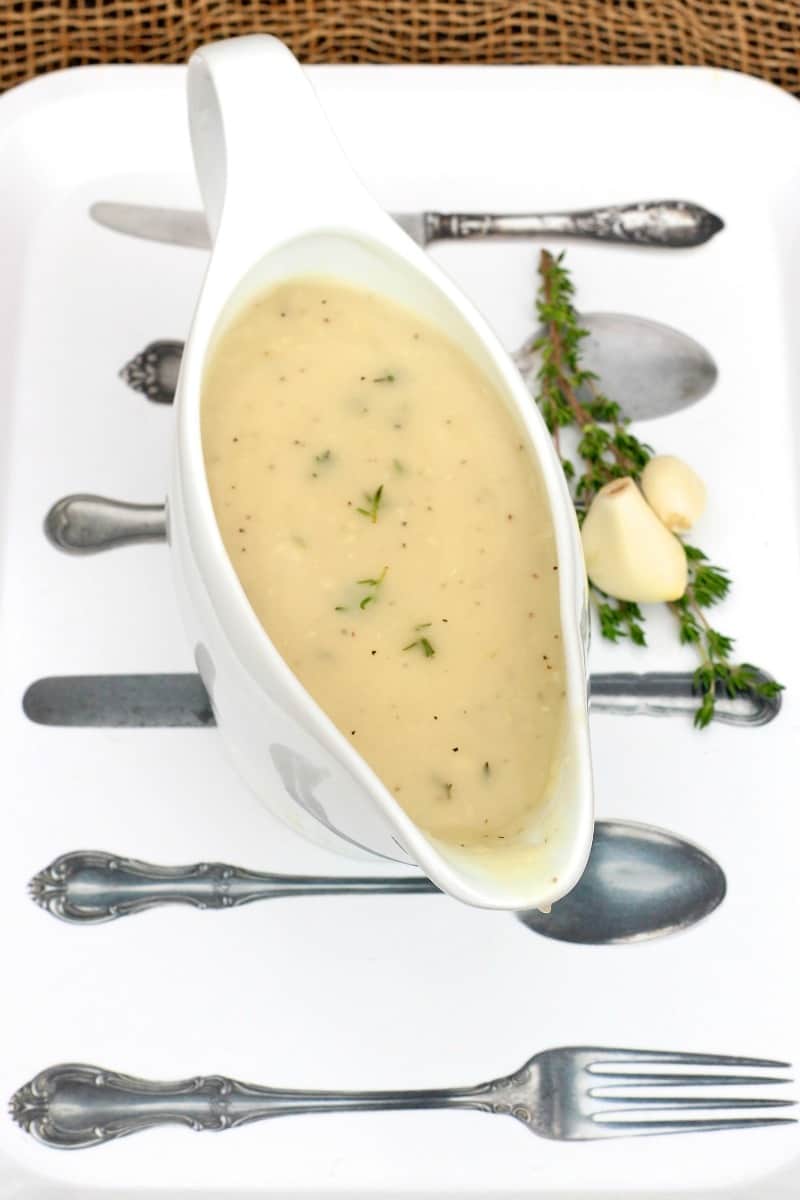 With sweet Italian sausage baked into rosy, golden apples, these Sausage Dressing Stuffed Baked Apples add an elegantly delicious touch to your Thanksgiving or Friendsgiving dinner.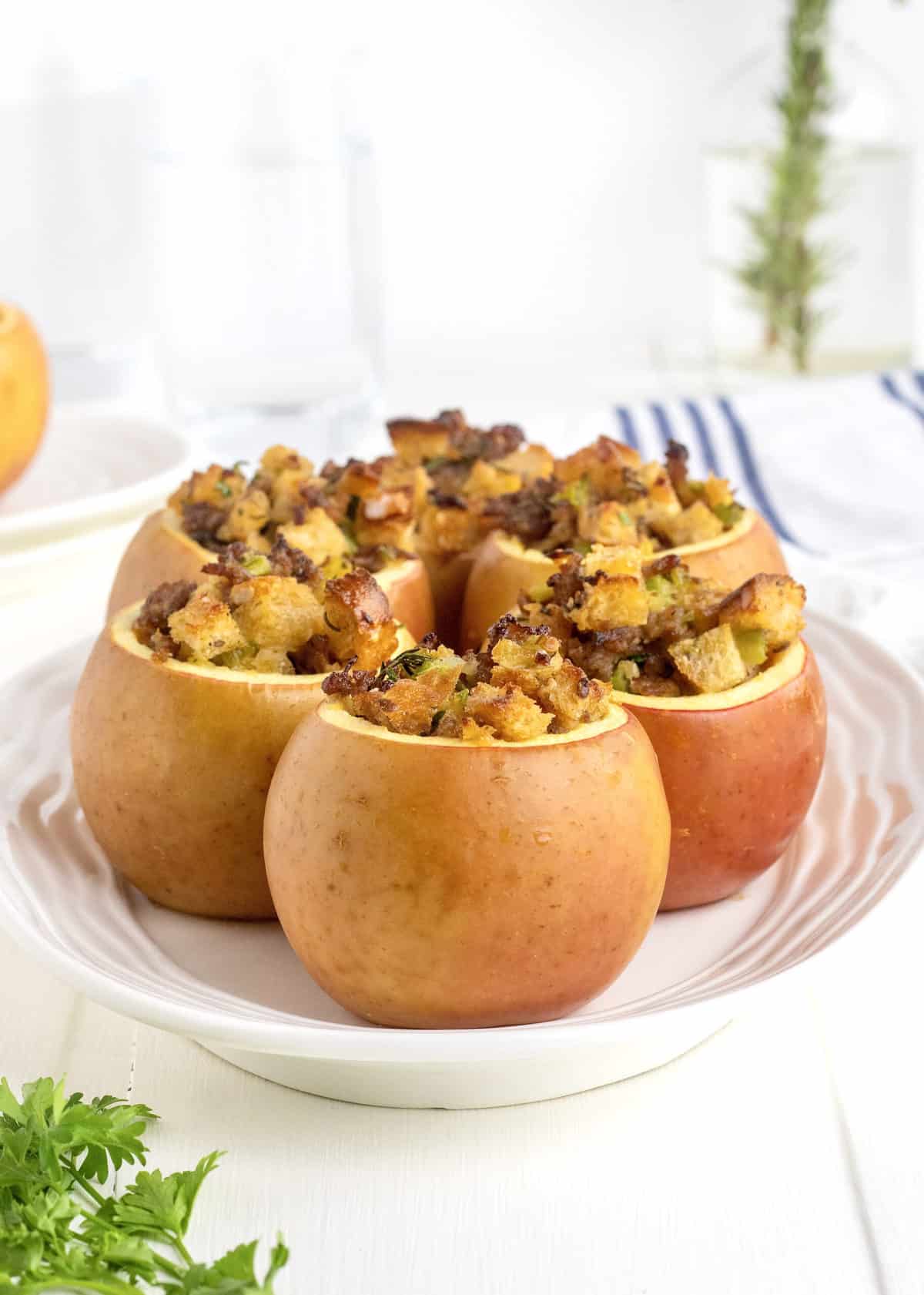 Made with crisp green beans and a scrumptious homemade sauce and topped with crispy baked onions, my Fresh Green Bean Casserole is so fresh and so delicious!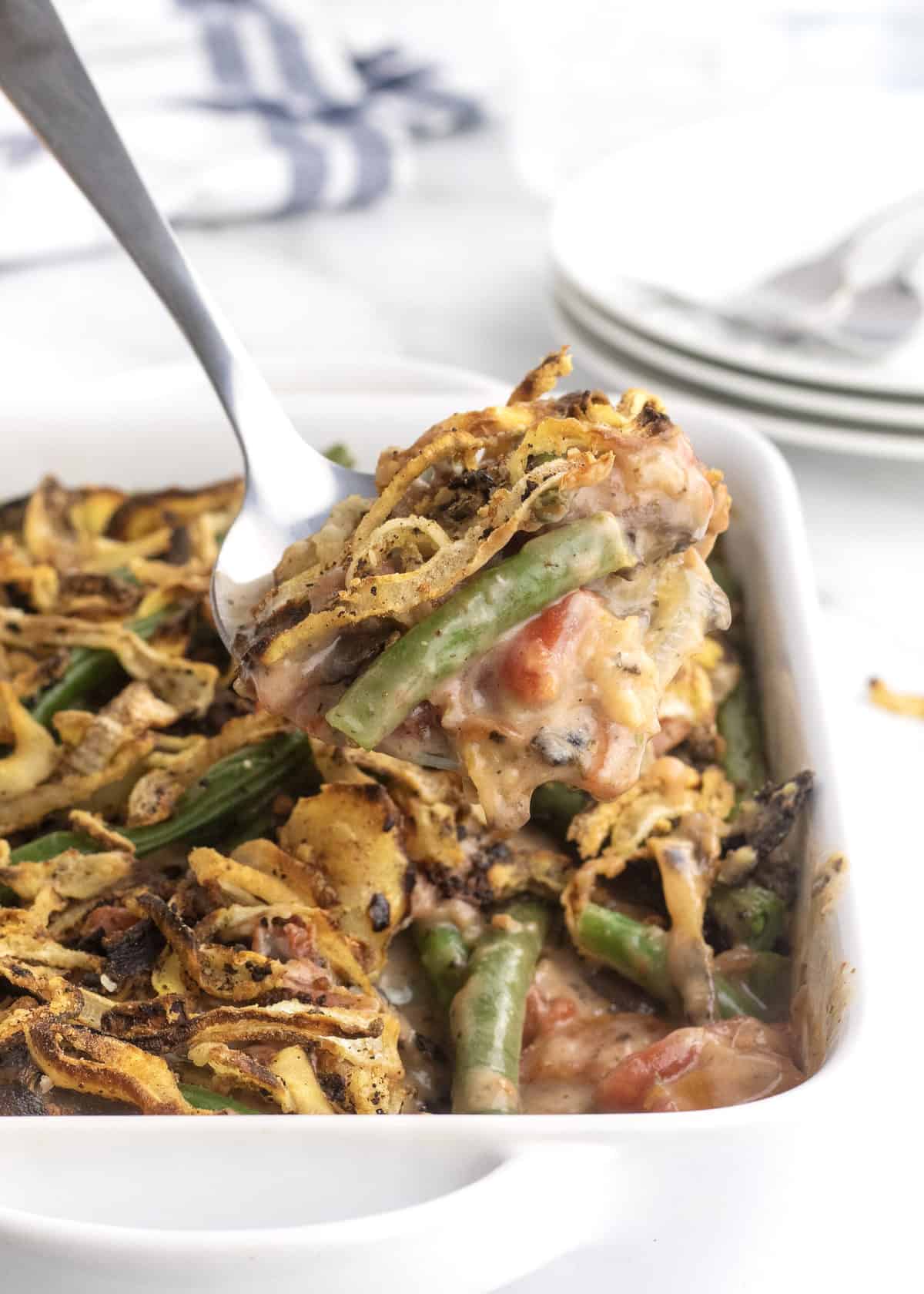 Serve a veggie dish they'll never forget with this Whole Roasted Garlic and Herb Cauliflower with Pomegranate Seeds. It's as beautiful as it is delicious–a tantalizing Friendsgiving or Thanksgiving side.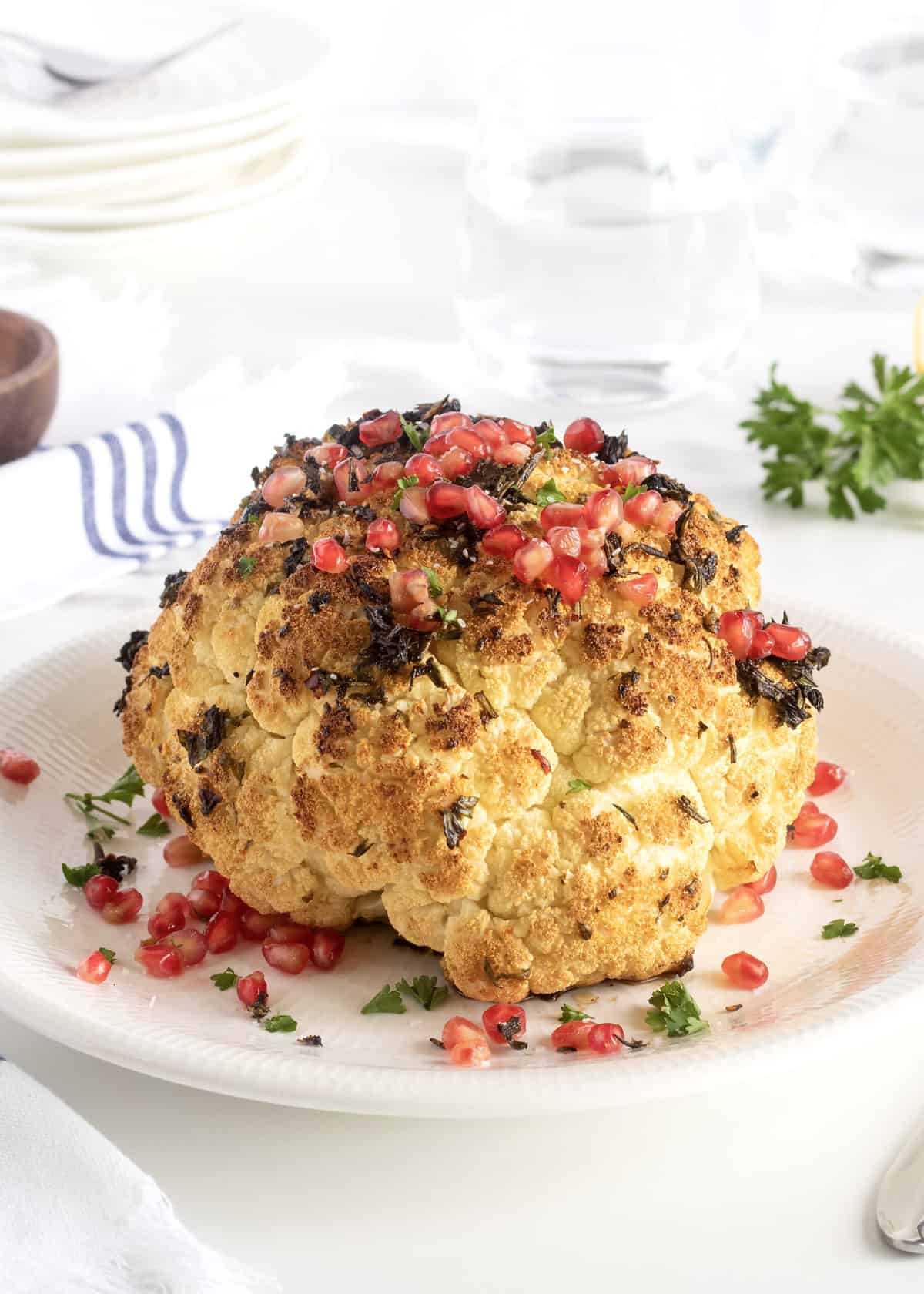 This Whole Wheat Pumpkin Cornbread is perfect for fall! It has added nutrition from pumpkin and whole wheat flour that makes it hearty and wholesome. It's slightly sweet, super moist, and oh so comforting.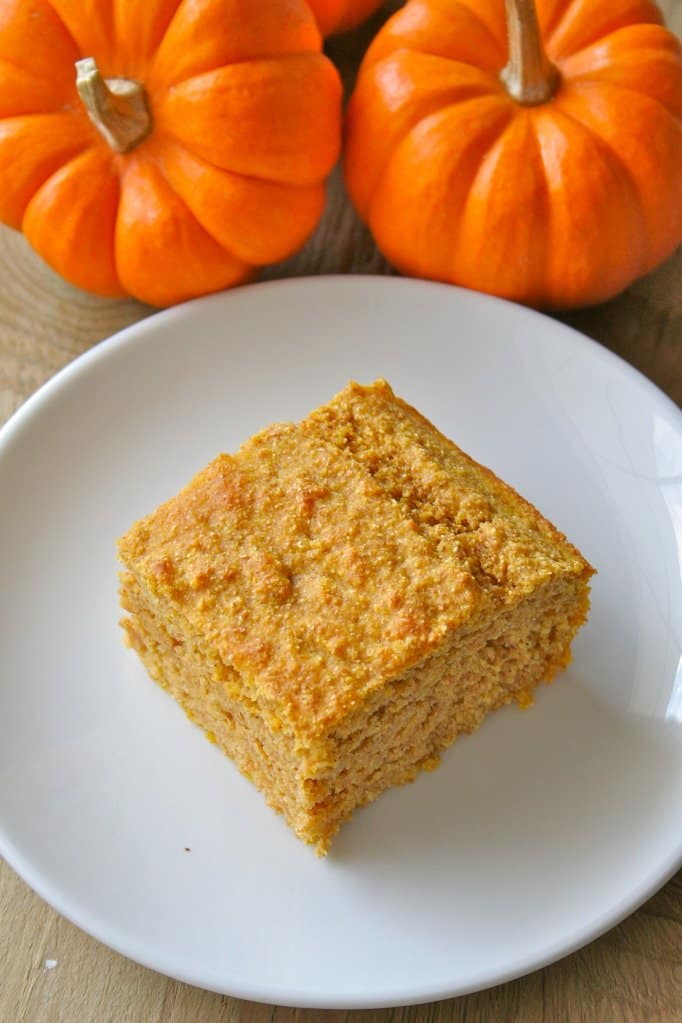 More veggies, please! With a sweet caramelized top and soft warm insides, these Maple Roasted Sweet Potatoes will have them coming back for more! This side dish will take the spotlight at your Friendsgiving or Thanksgiving feast!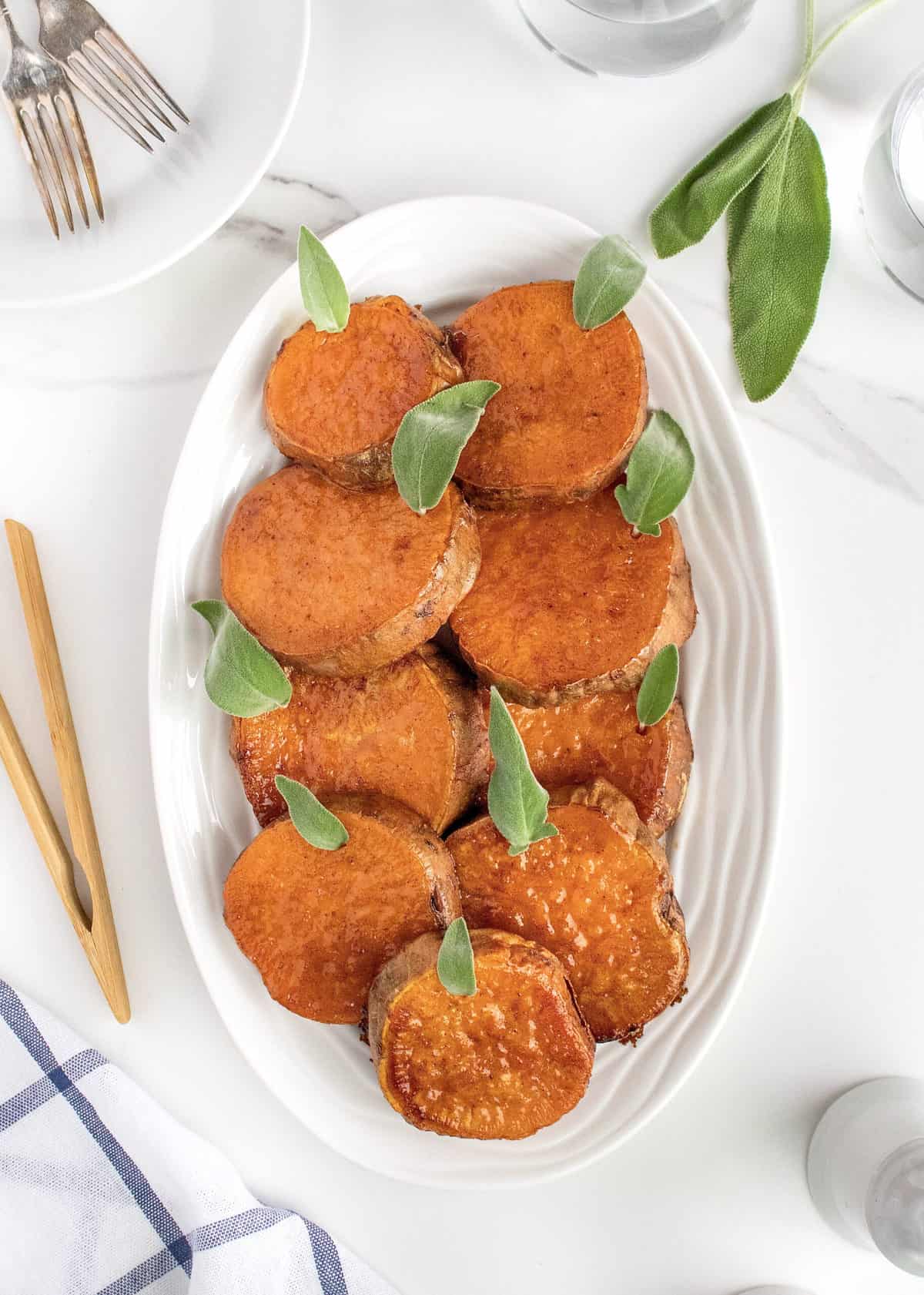 Shredded Brussels Sprouts Salad with Bacon, Apple, and Gorgonzola cheese come together in a crisp & flavorful salad that you'll want to enjoy again & again!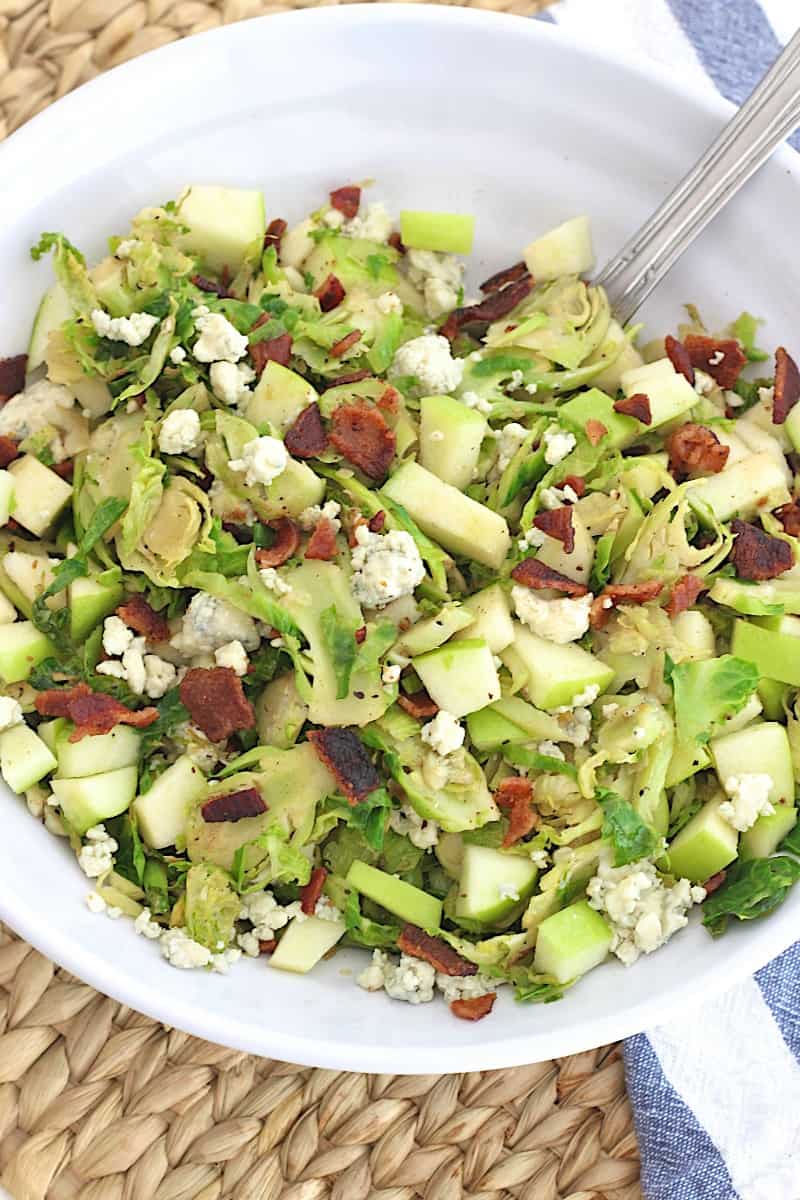 Easy Cheesy Broccoli Rice Casserole is a classic and comforting side dish that's great for a holiday buffet.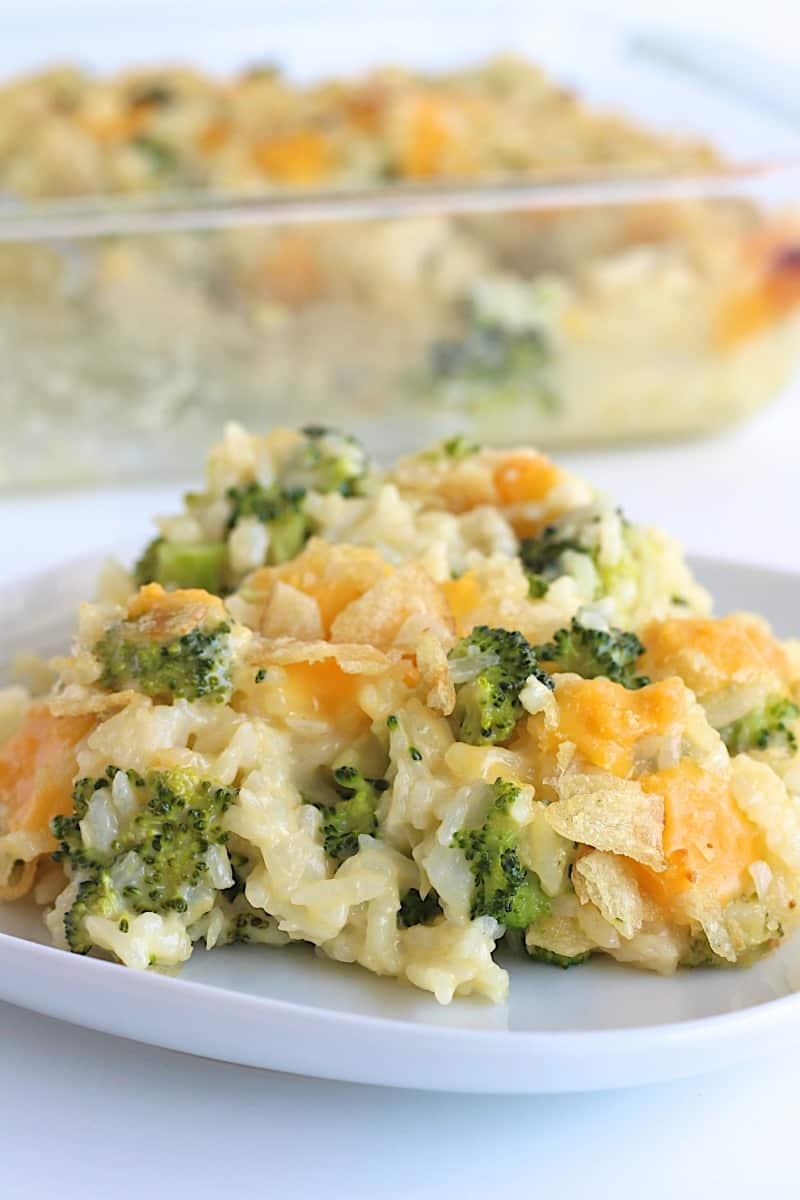 A true southern thanksgiving favorite, this easy, cheesy stovetop mac and cheese can be on your holiday table in under 30 minutes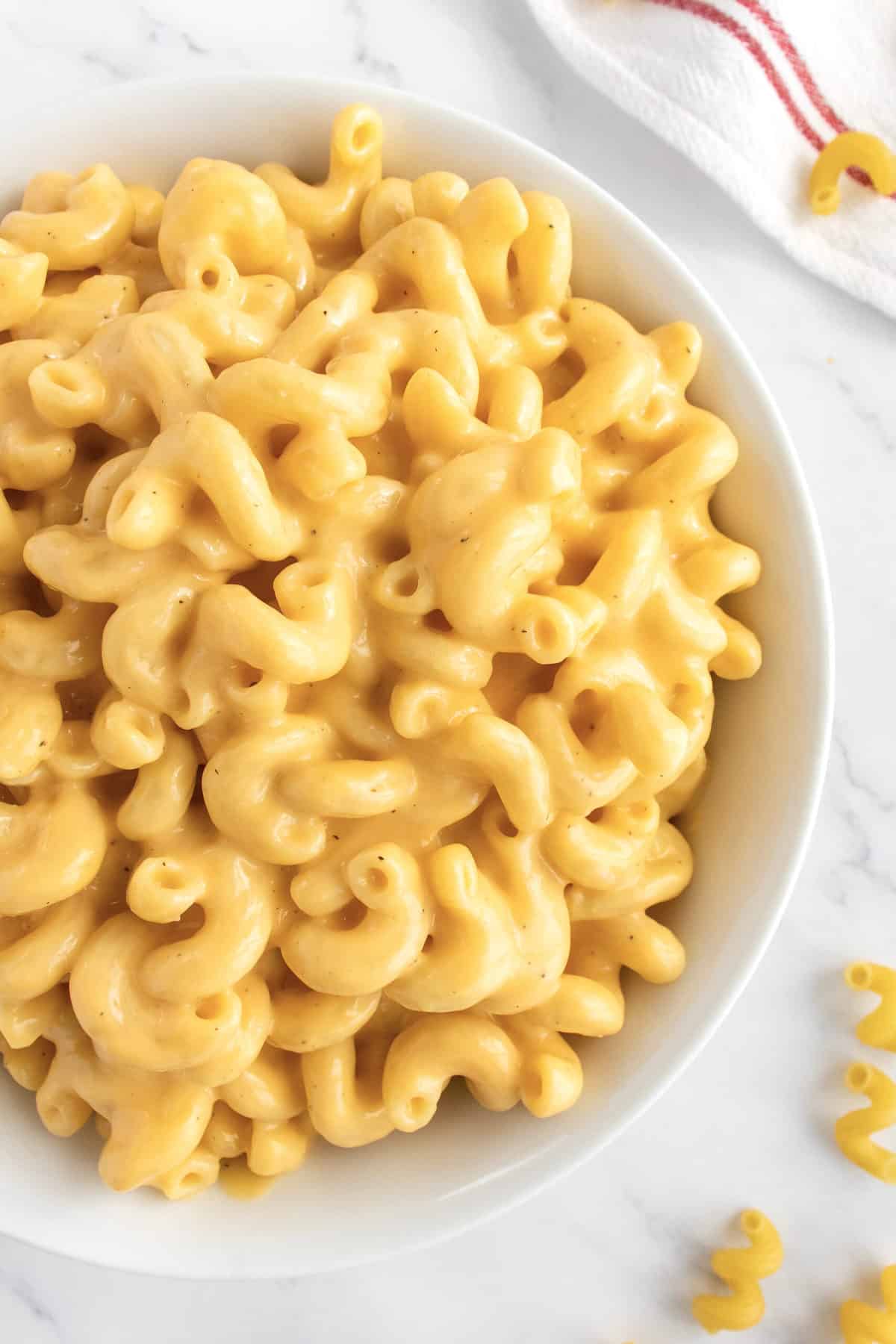 This Kale and Brussels Sprouts Salad with a Maple Dijon Vinaigrette is the perfect salad for fall festivities. It's so fresh and flavorful!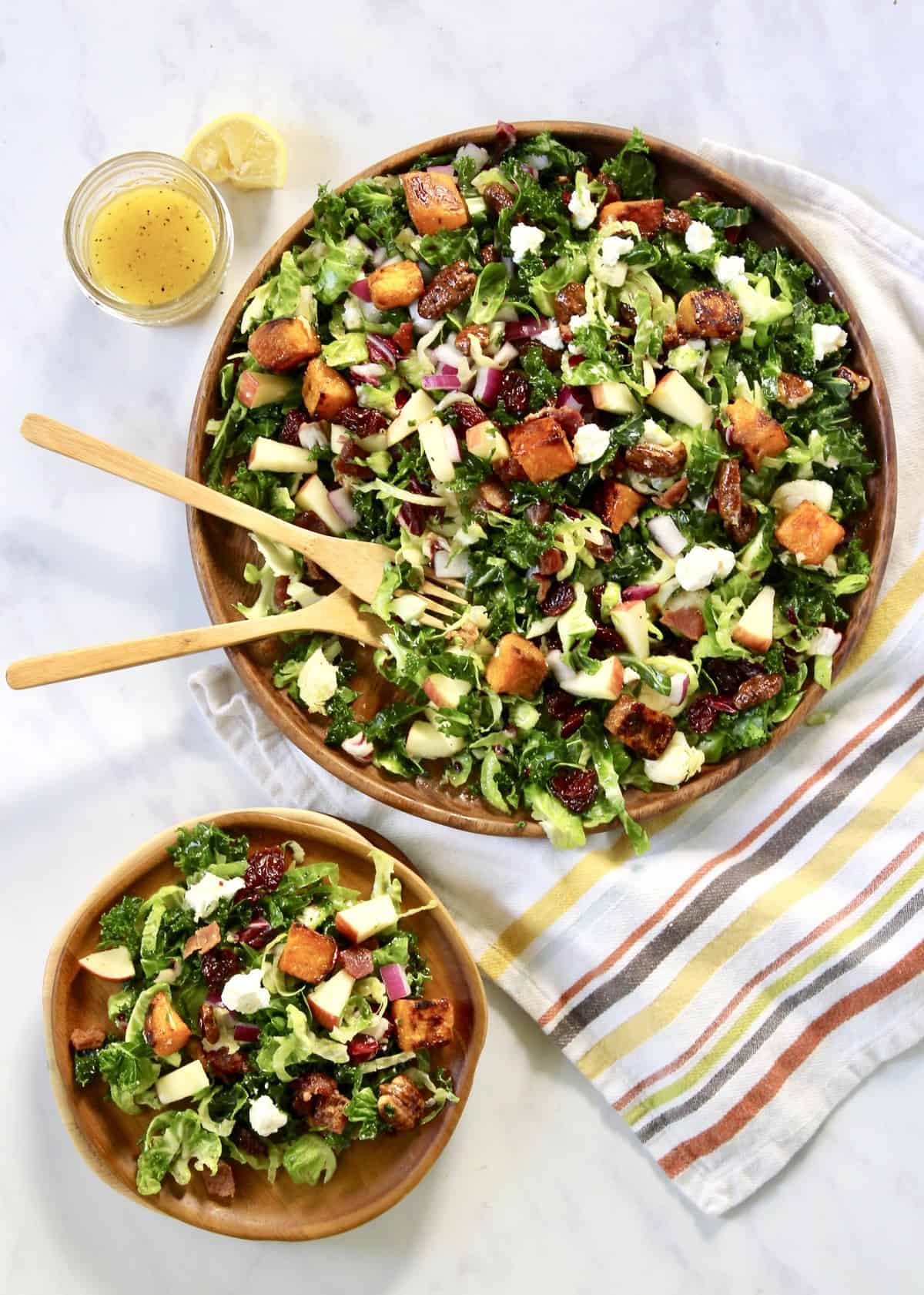 Desserts
Oh, the dessert table, everyone's favorite! Pies, cakes, cookies and more in all the yummy fall flavors.
Deliciously sweet apples are mounded in a flaky crust and topped with an irresistible nutty streusel. It's homemade goodness at its very best in Mom's Special Apple Pie!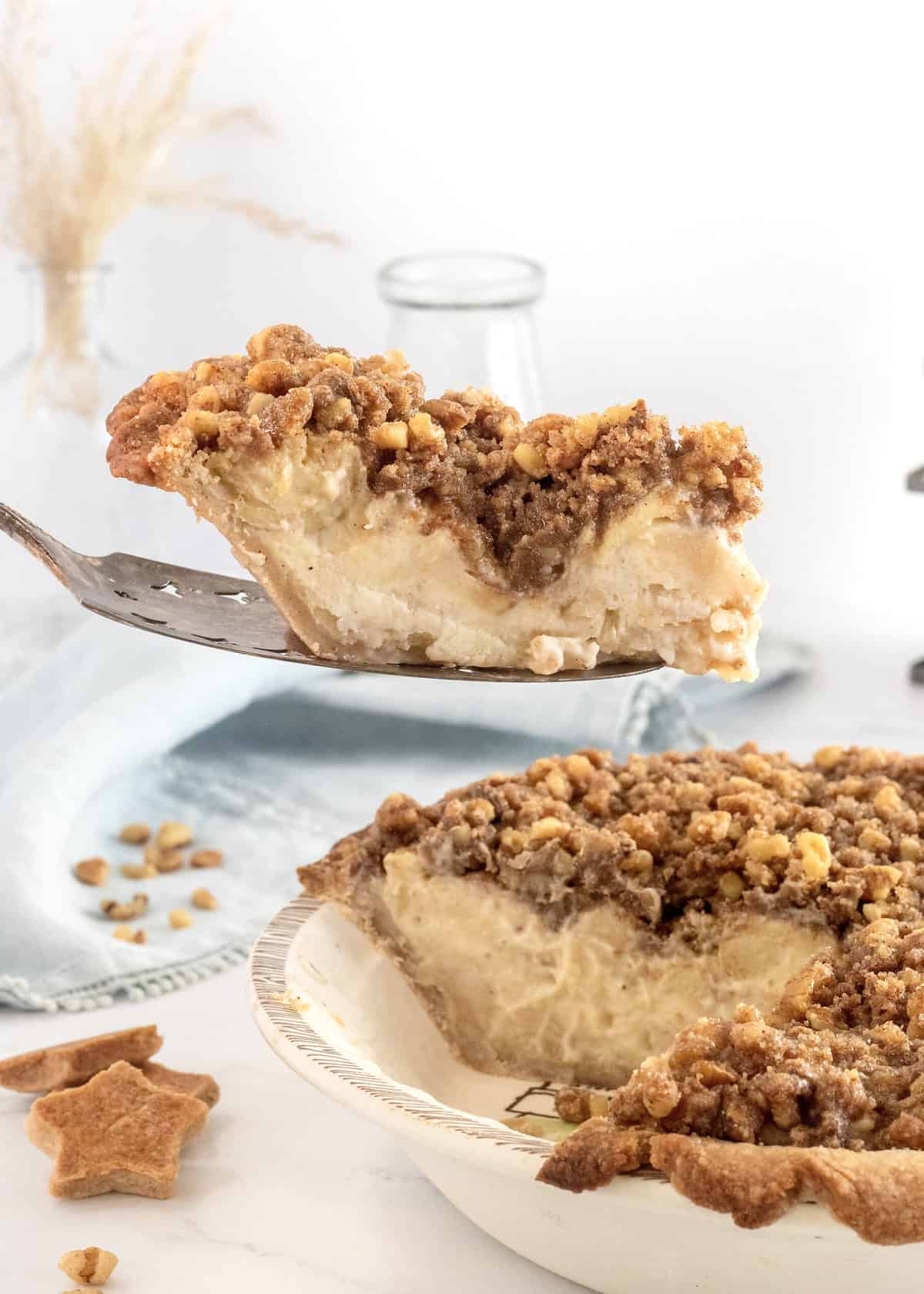 The crust is buttery, the filling is sweet and the pecans are plentiful in these delicious Pecan Pie Bites!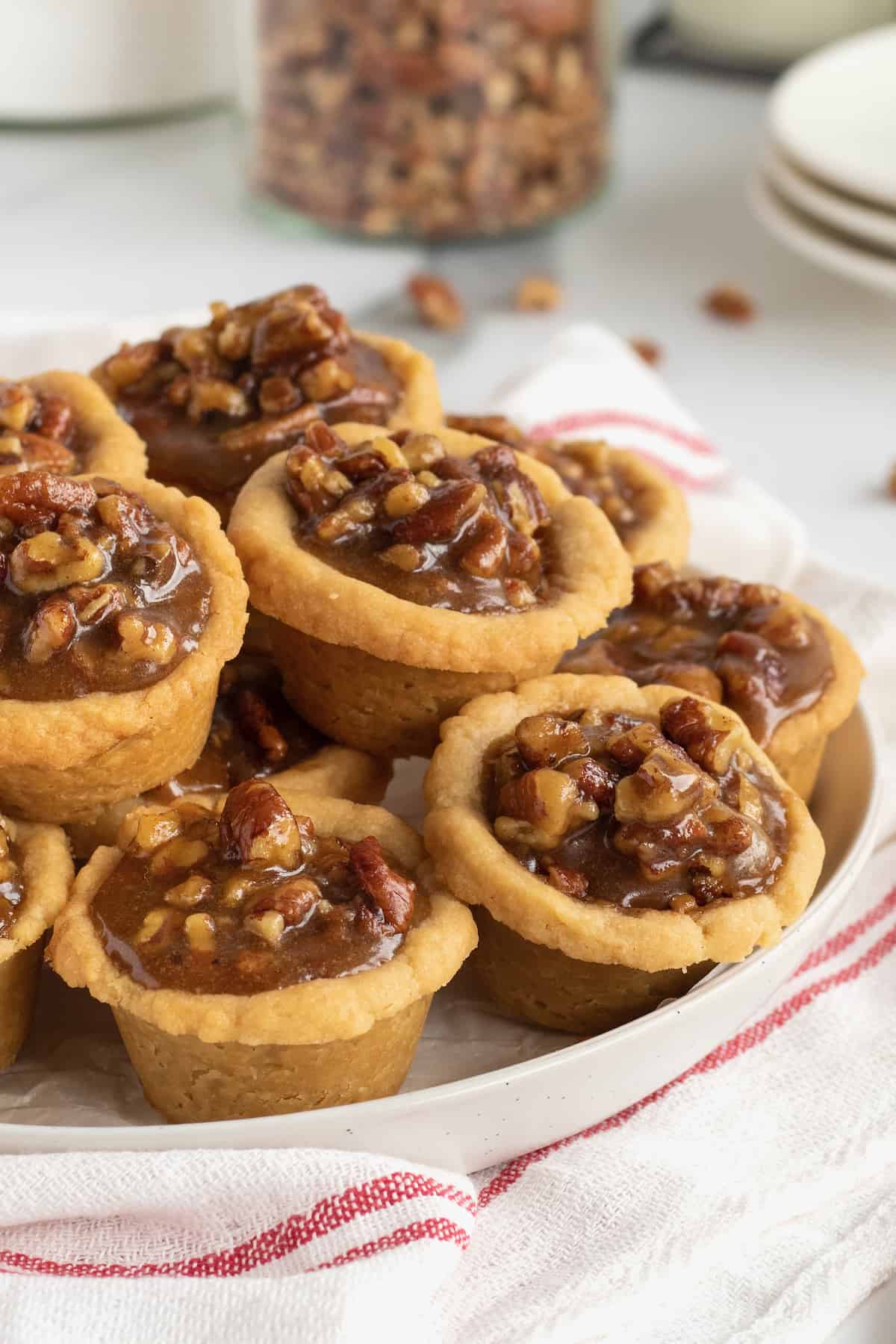 The amazing combination of dark chocolate and pumpkin in this dreamy Dark Chocolate Pumpkin Tart gives traditional pumpkin pie a run for its title as fall's favorite dessert!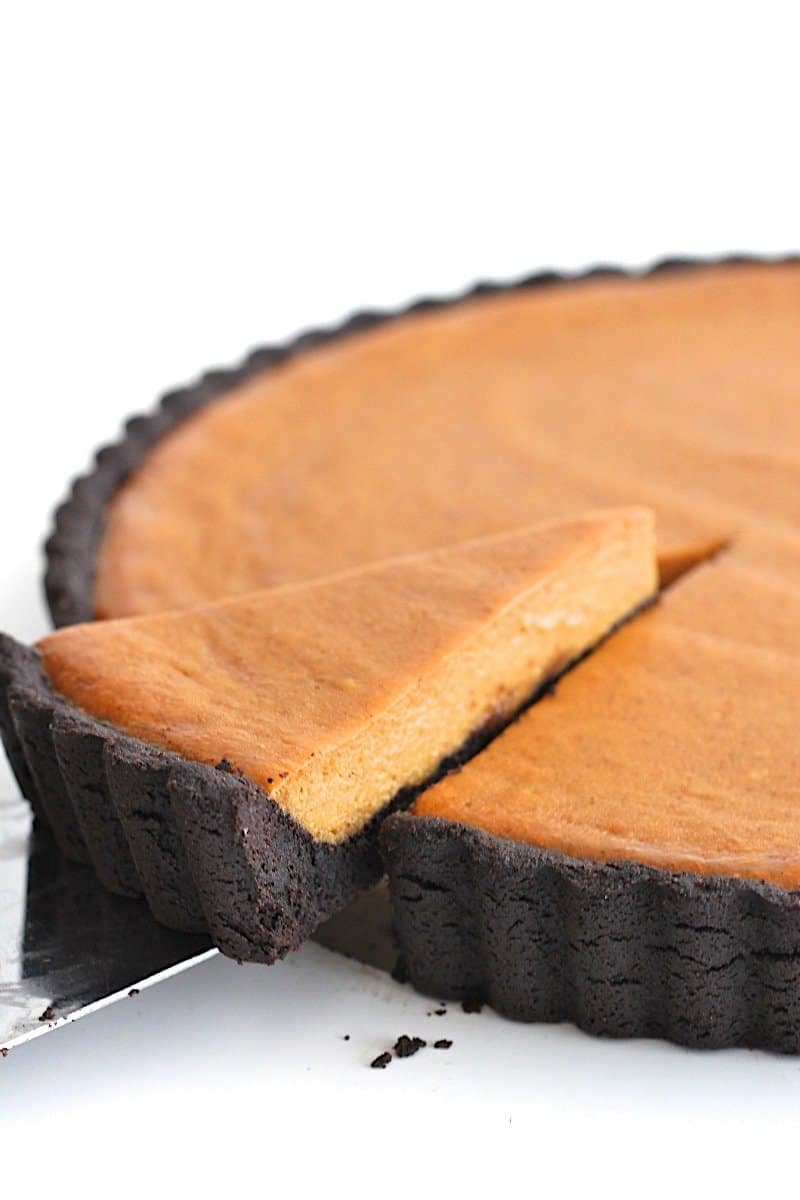 Pumpkin, apple, or pecan? It's impossible to choose! With One-Pan Mini Thanksgiving Pies Three Ways you don't have to! Make all three delicious pies at once with this simple, easy-to-follow recipe.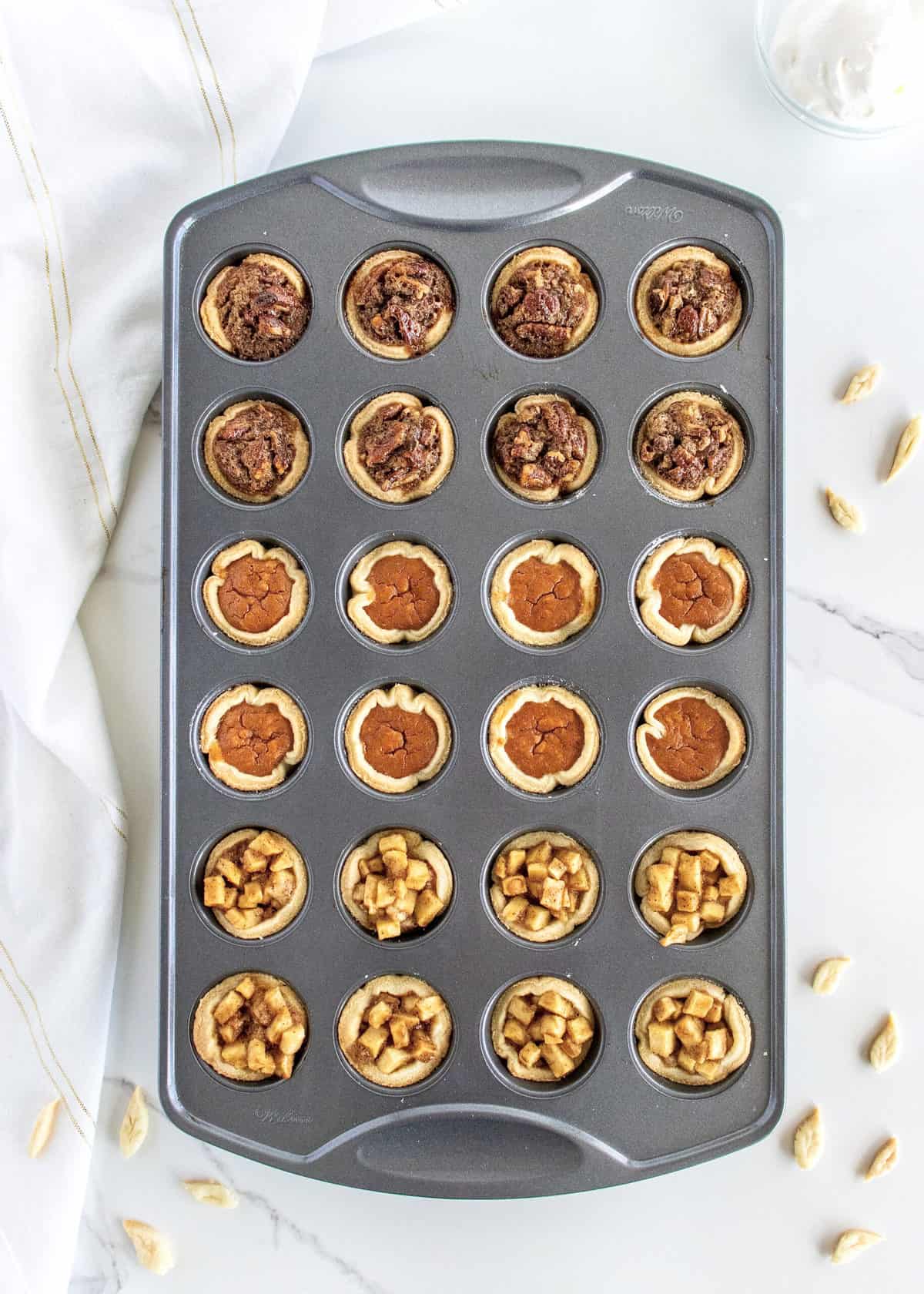 This incredibly moist and flavorful Pumpkin Carrot Cake gives you the best of so many fall flavors. It screams Thanksgiving!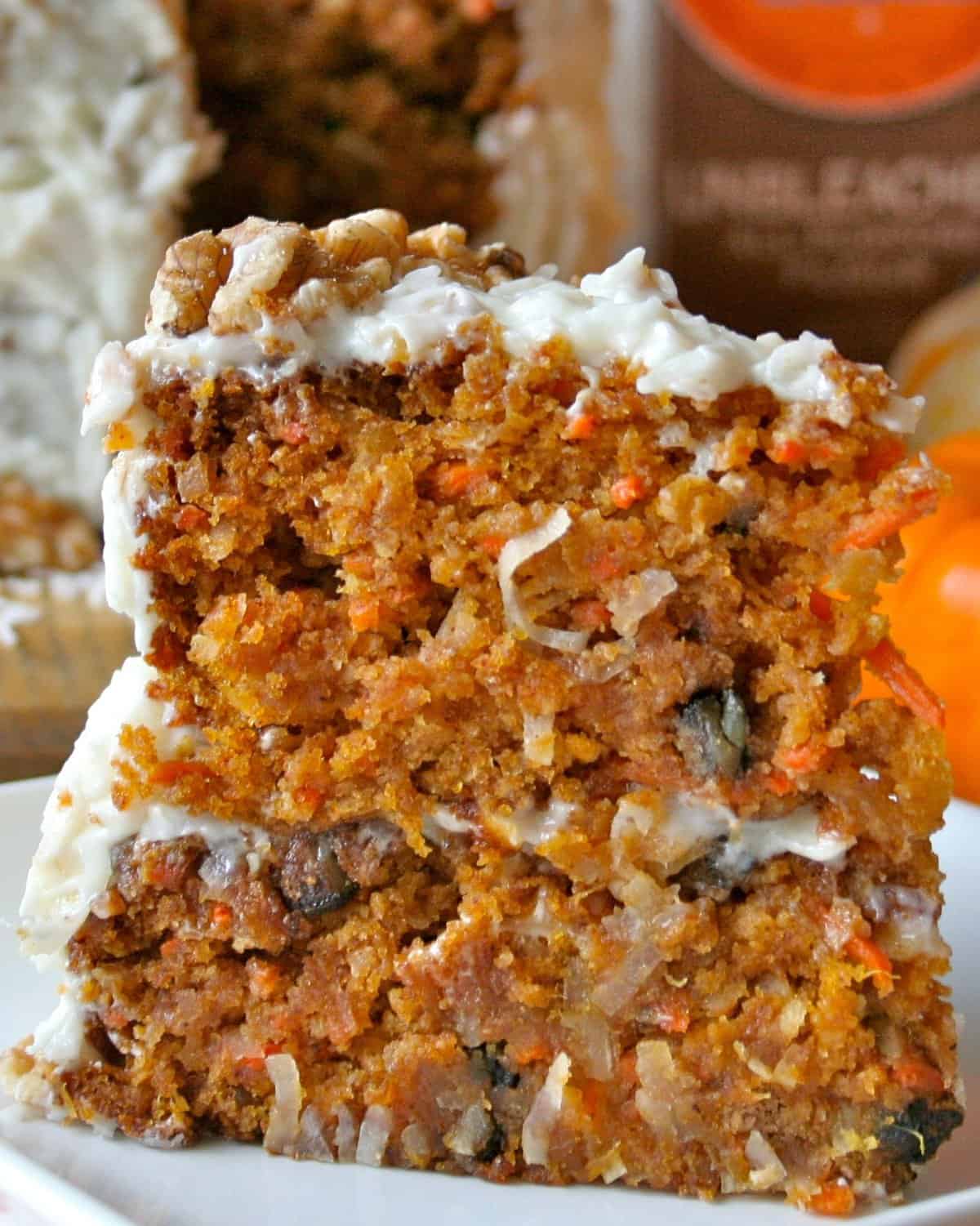 With a flaky crust on bottom, crunchy pecans on top and a gooey filling in the middle, no Thanksgiving table is complete without Grandma's Pecan Pie!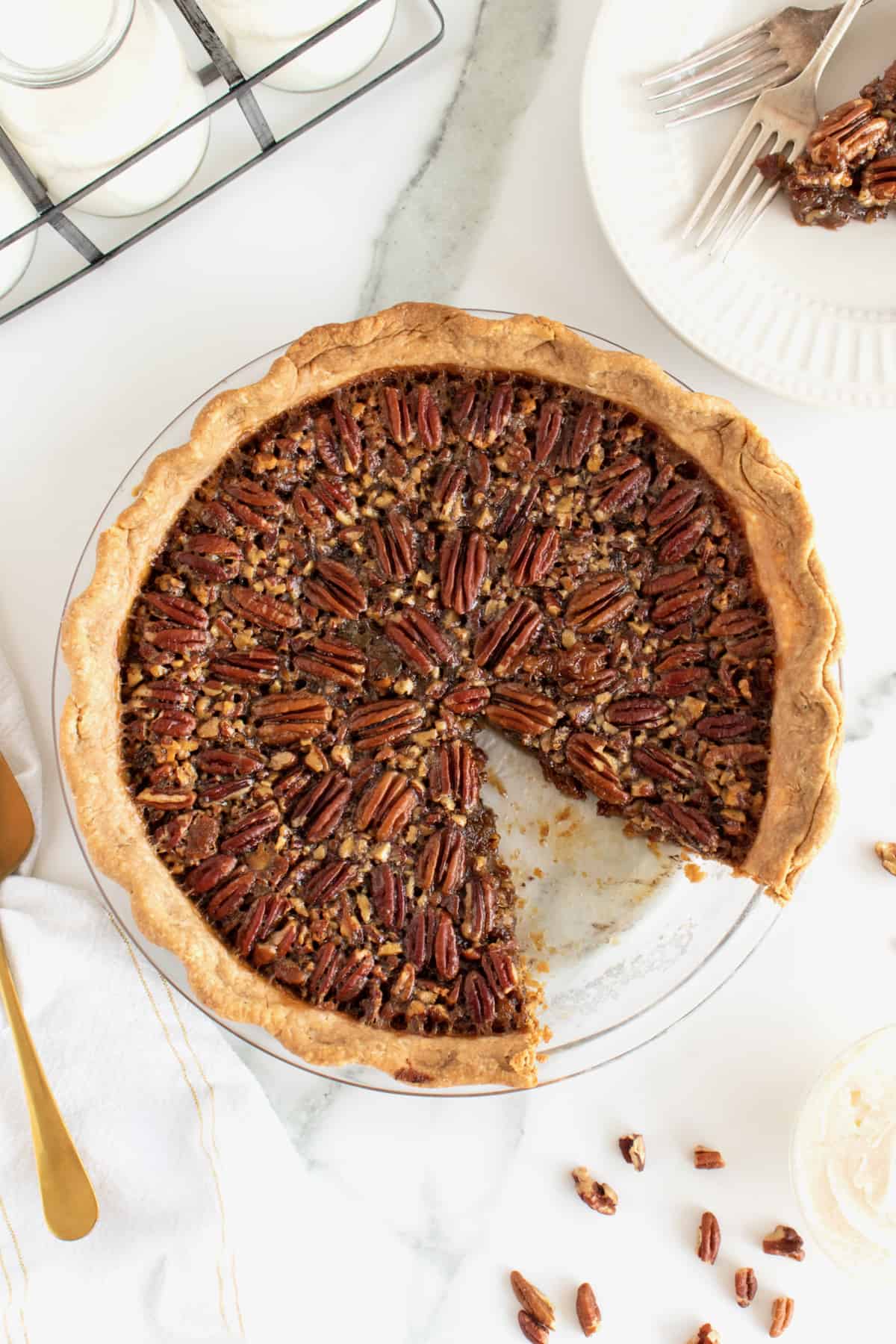 A scratch baked Pumpkin Cream Pie that really is as "easy as pie" and would be the perfect ending to your Thanksgiving feast!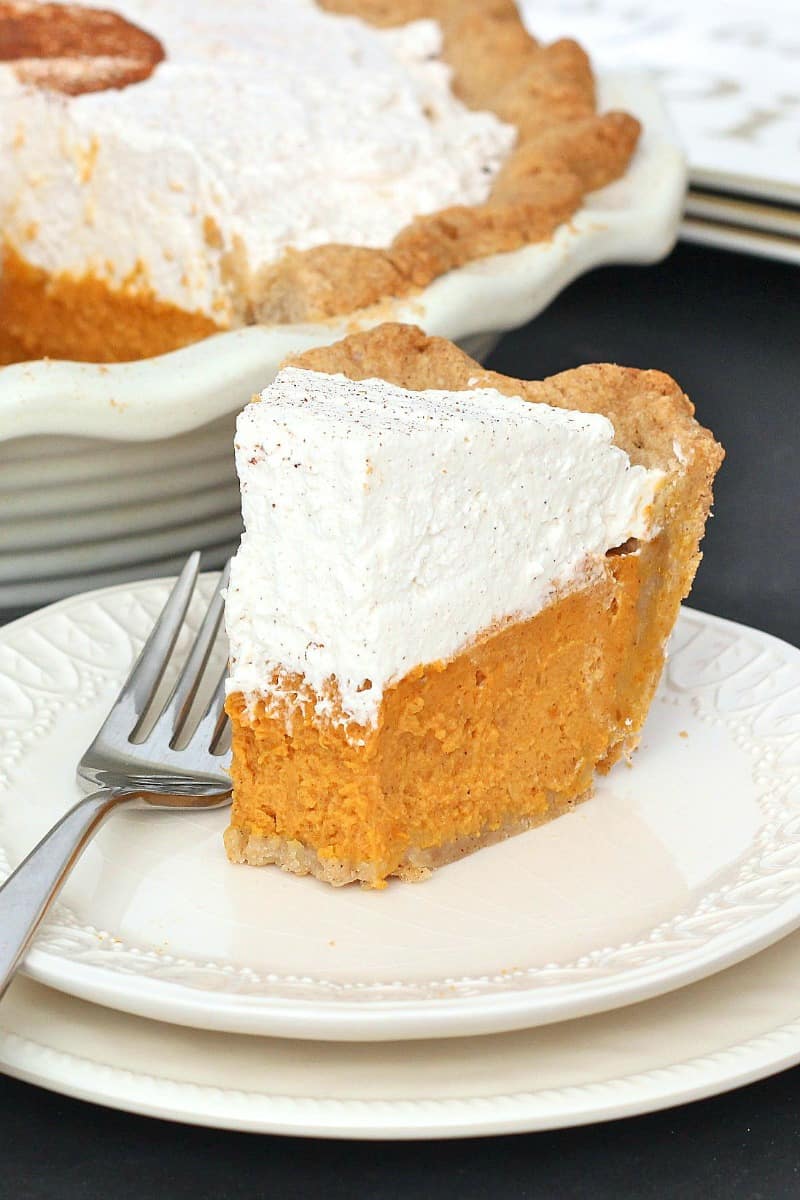 These Pecan Pie Thumbprint Cookies are such an easy way to get your pecan pie fix without having to bake a whole pie. Tender, flaky, buttery shortbread cookies are filled with a sweet, gooey, caramelized pecan pie filling for a cookie eating experience that's just too tasty to be true!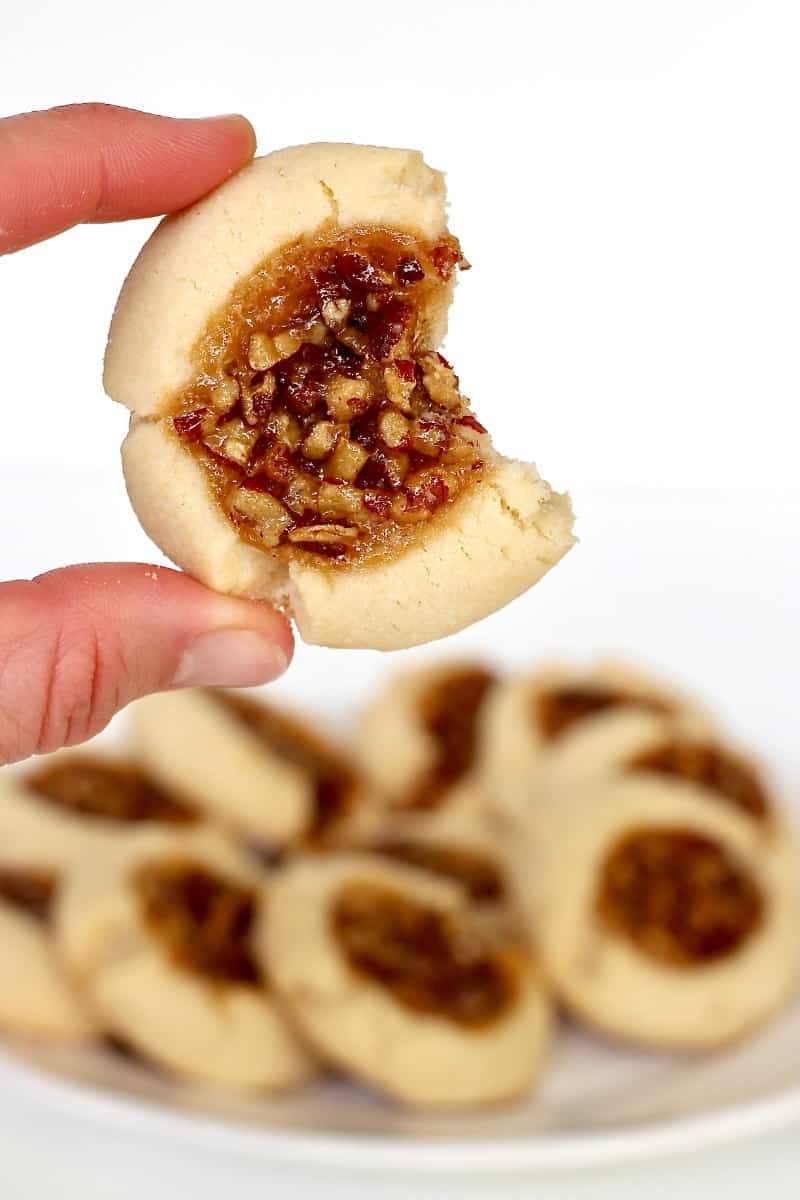 Festive and fabulous Pumpkin Chocolate-Filled Hand Pies for all your fall festivities!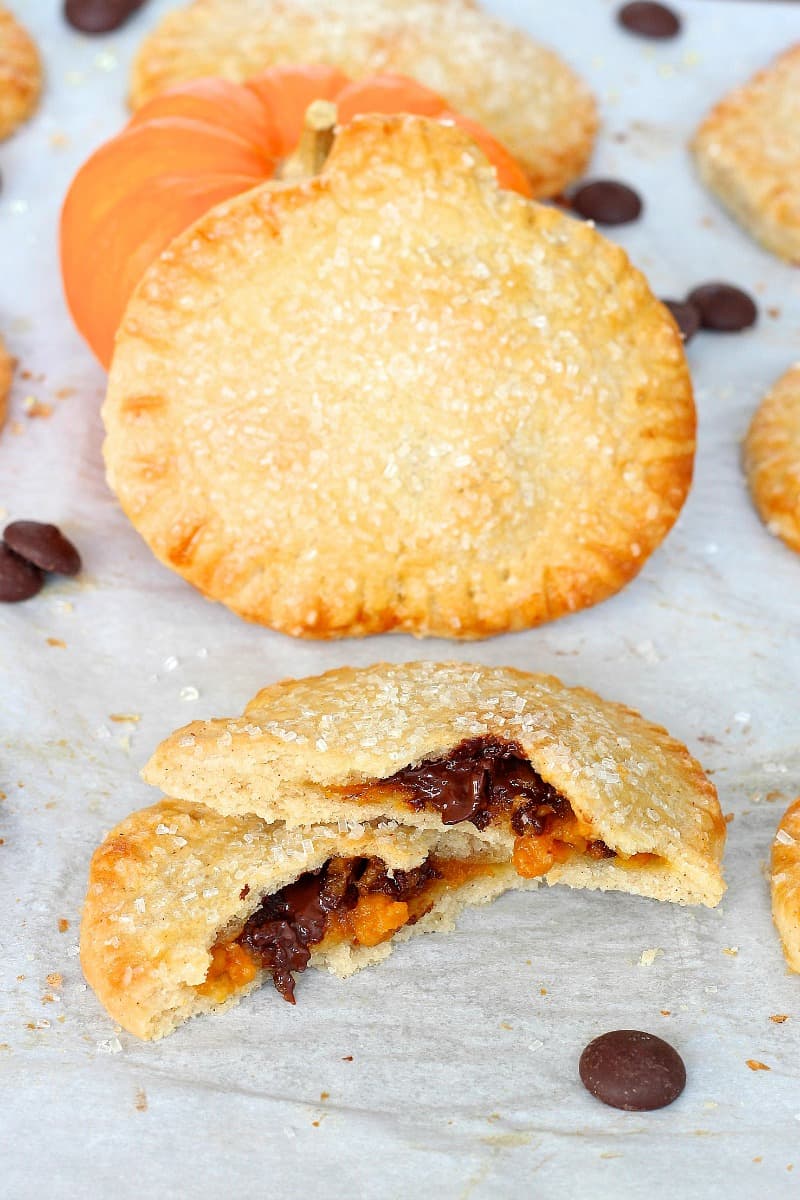 This Pumpkin S'mores Snack Cake is a moist pumpkin spice graham cracker cake topped with melting milk chocolate and gooey oven-roasted marshmallows. It's s'mores perfection with some fabulous fall flare!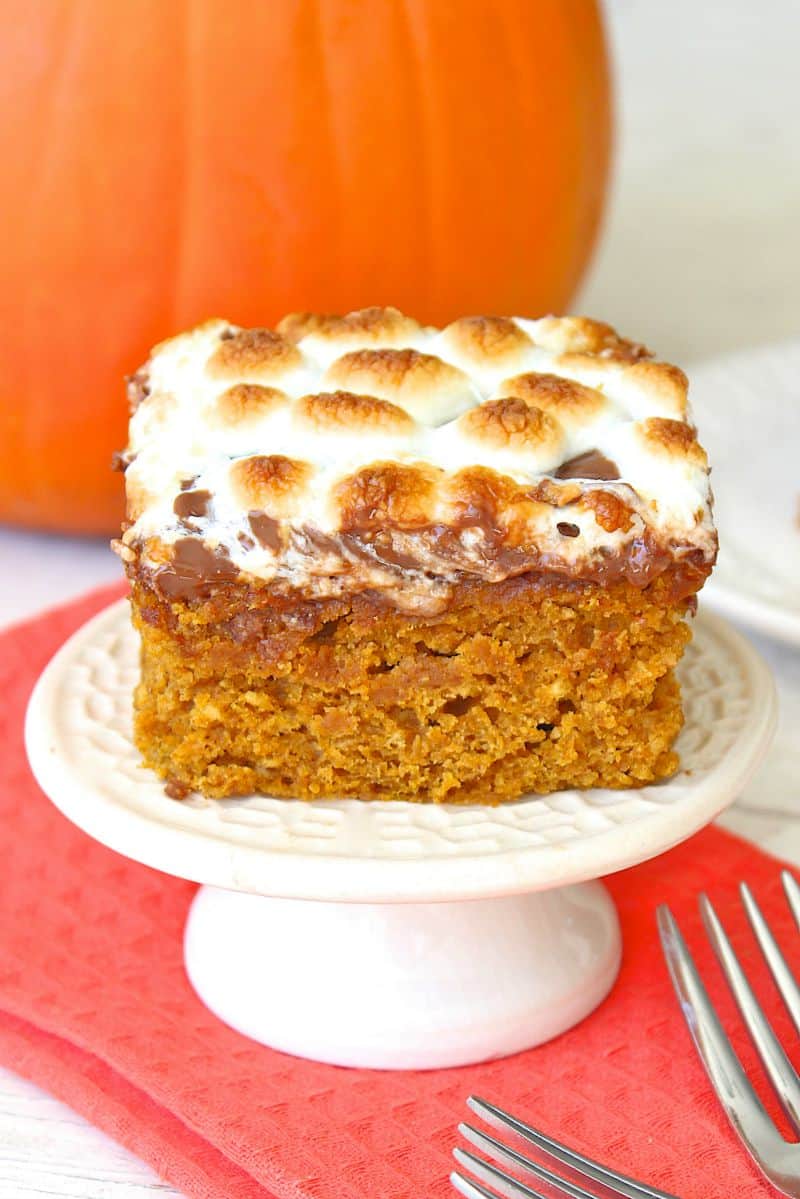 Brownies get a healthy boost from whole wheat flour and pumpkin, while plenty of chocolate makes them nice and fudgy in these Whole Wheat Pumpkin Brownies! A great fall treat!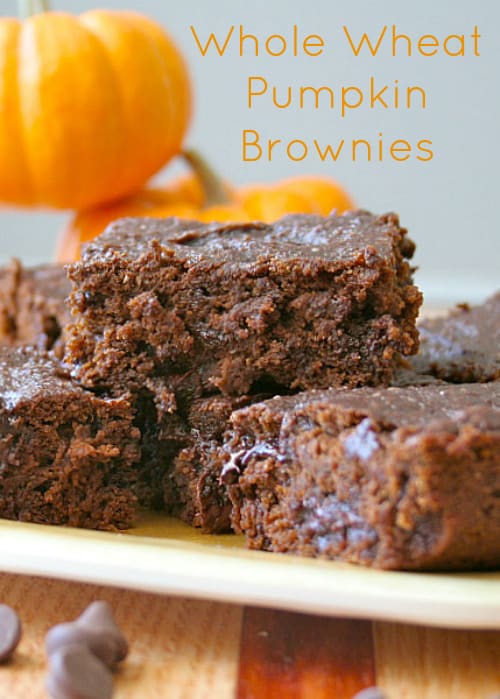 The warming flavors of chai fill this tender Chai-Spiced Pumpkin Pound Cake making it one of the most delicious cakes you could bake this fall!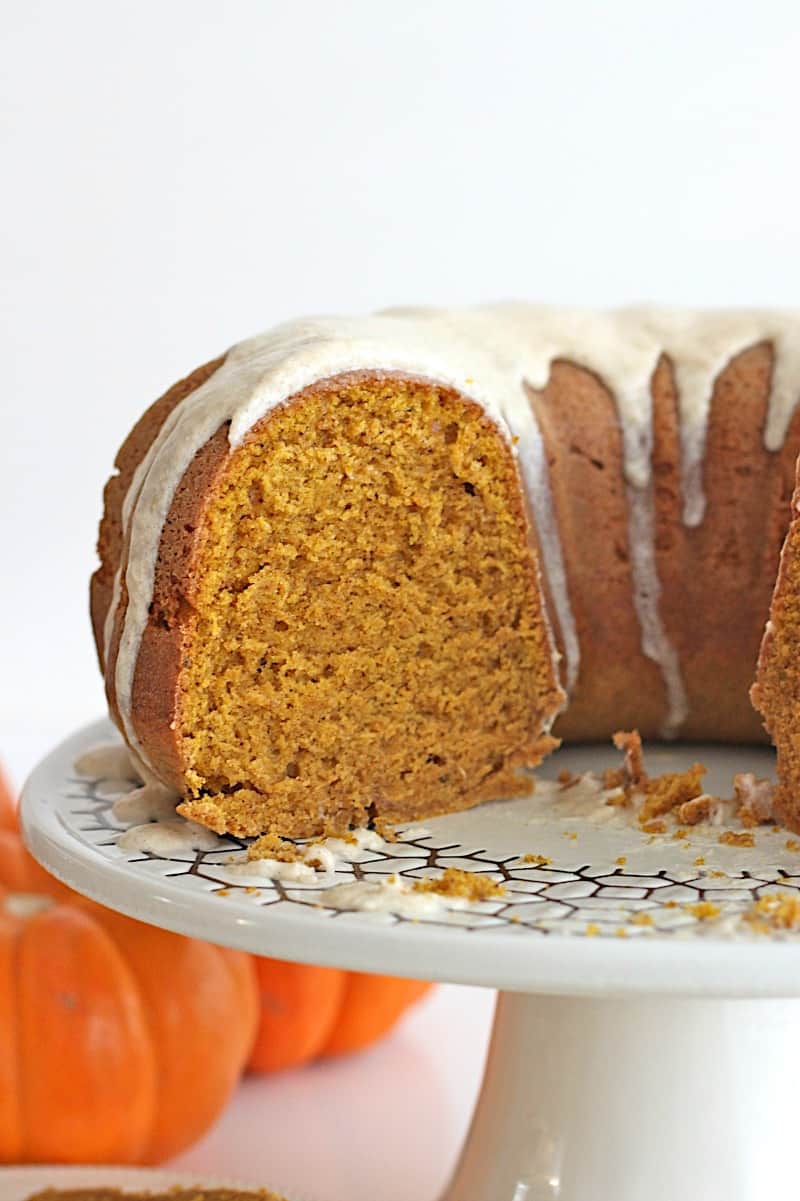 The combo of pumpkin and triple the chocolate in these thick, chewy Triple Chocolate Pumpkin Cookies is out of this world delicious!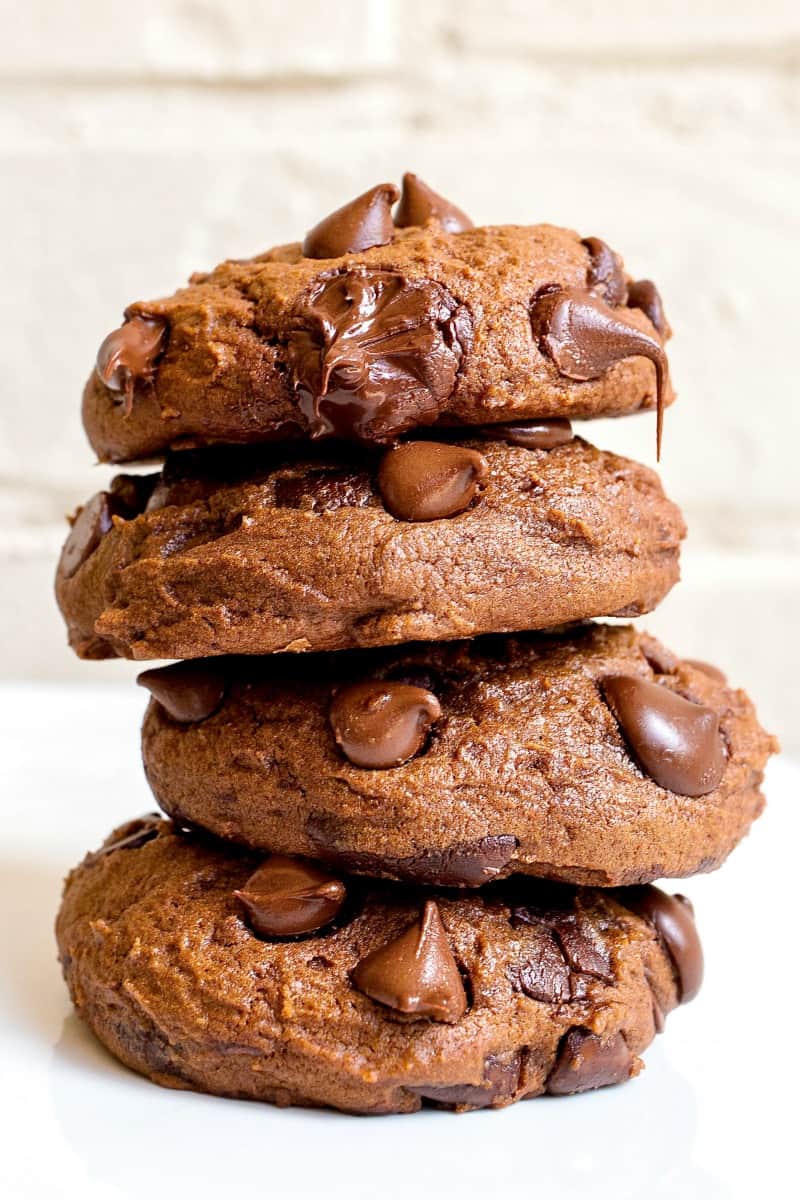 There's a pumpkin palooza going on in these cake balls that are full of fall flavor!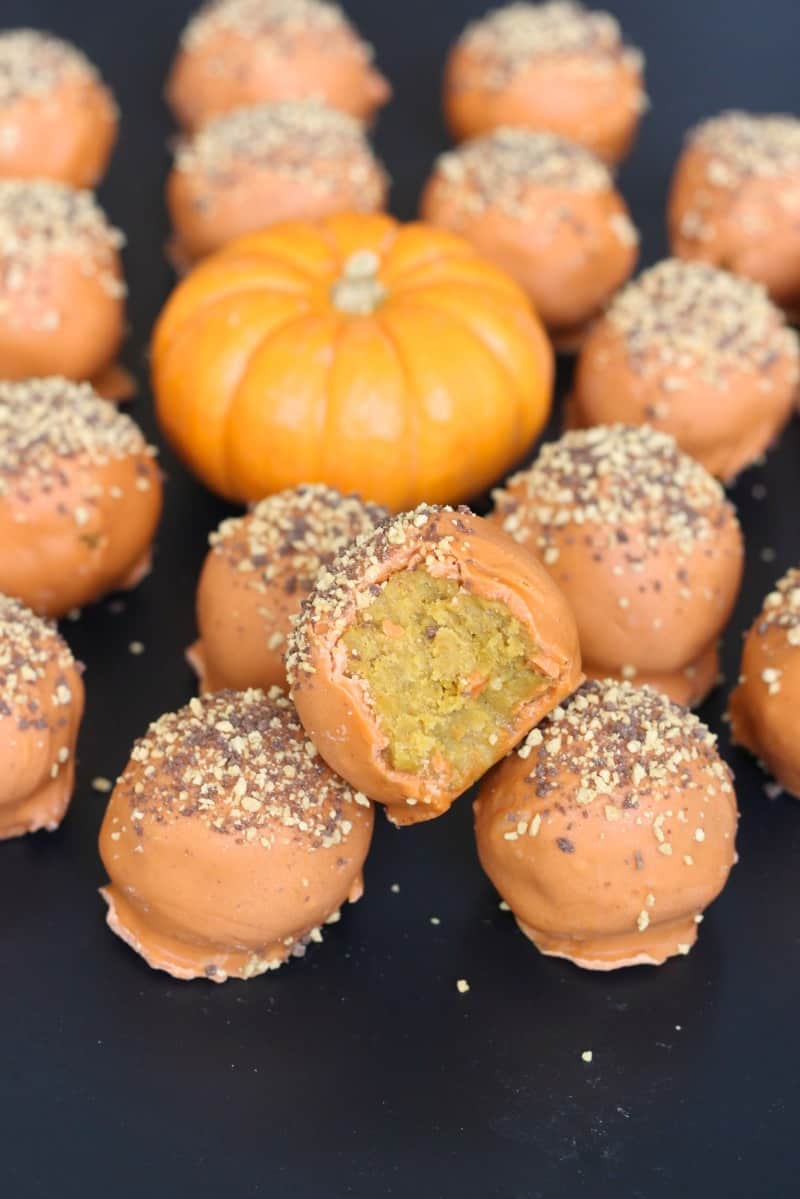 These Blueberry Pecan Pie Bars are an irresistible twist on a holiday classic. With a tender pecan-studded shortbread crust and a gooey blueberry and pecan loaded filling, they're sure to be a holiday hit!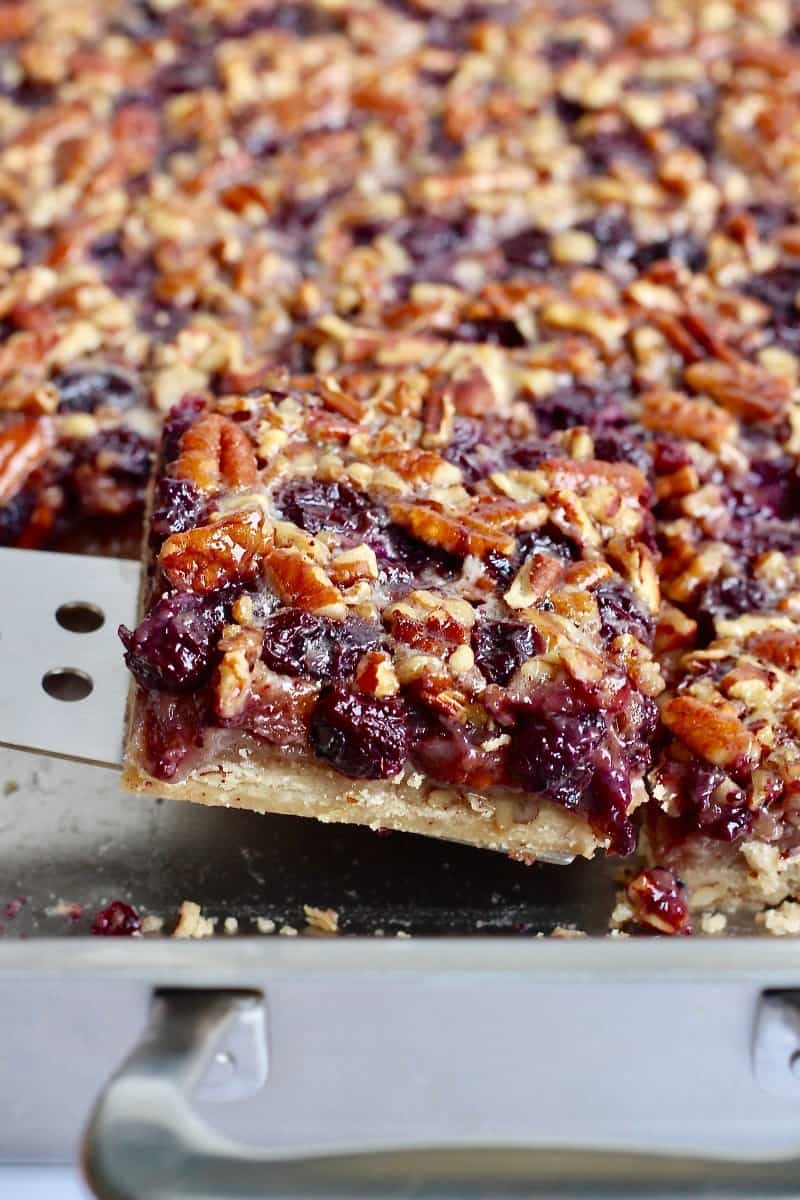 Pumpkin Pistachio Chocolate Chip Muffins are tender pumpkin muffins loaded with mini chocolate chips and pistachios and then topped with an irresistible pistachio streusel!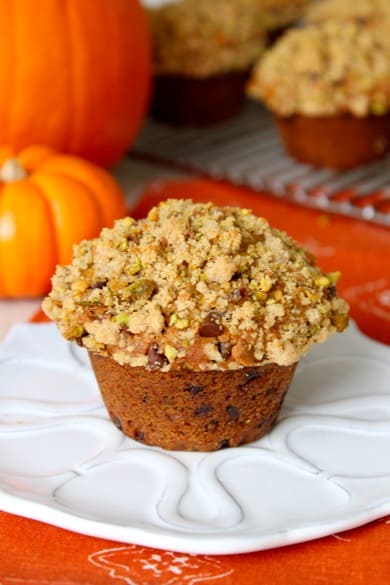 Moist and flavorful pumpkin-packed fritter bites are caramelized in a sweet sugar glaze for an irresistible fall treat!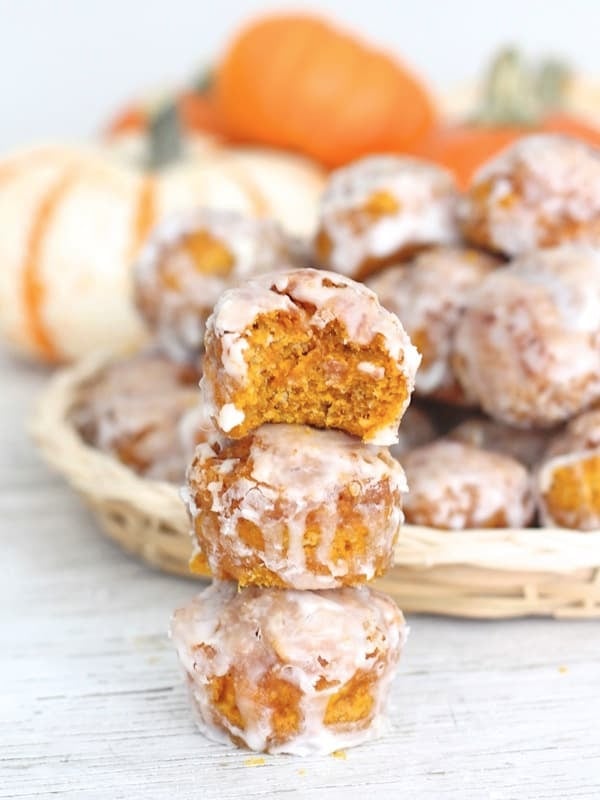 Perfectly flaky pastry wraps juicy tart apples with an amazing cinnamon sugar syrup making my Great Aunt Ina's Apple Dumplings the ultimate dessert. So comforting, so delicious and a perfect addition to your holiday gatherings!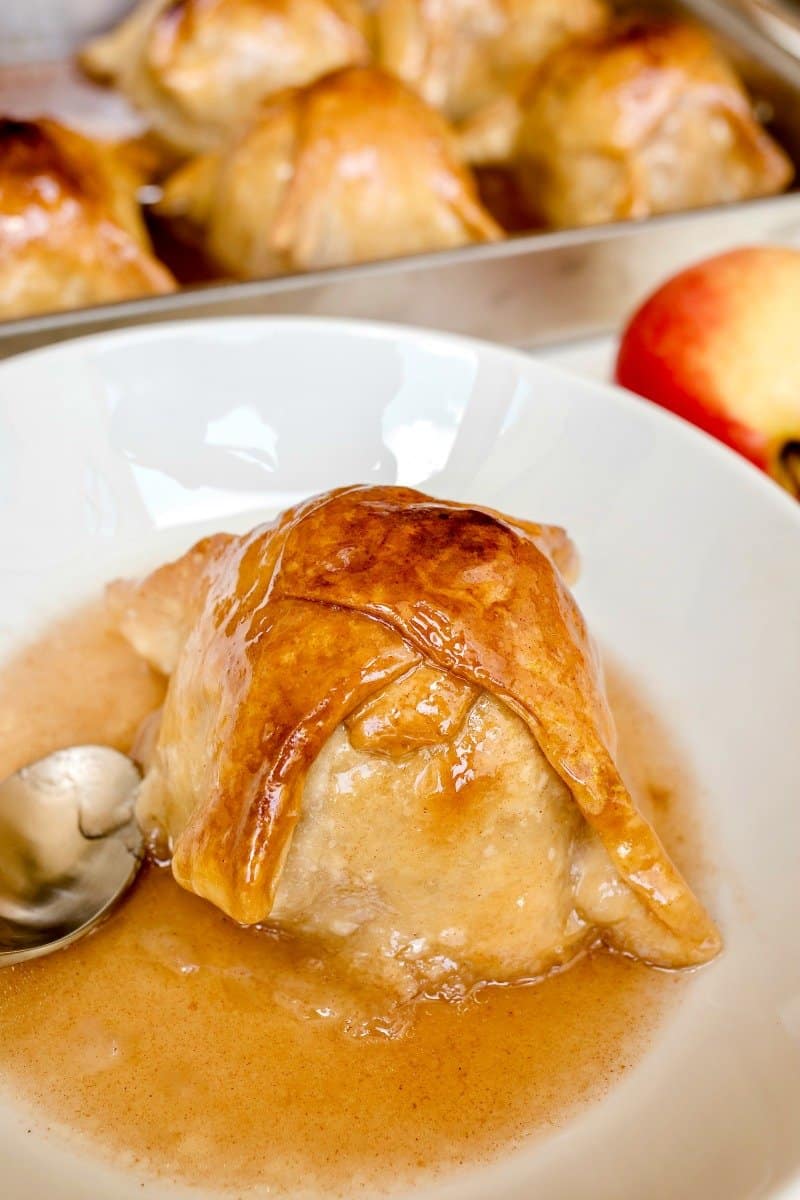 This Fresh Apple Cake is an unbelievably moist cake that's loaded with chunks of tart apples and crunchy pecans. One slice and everyone will be begging for more!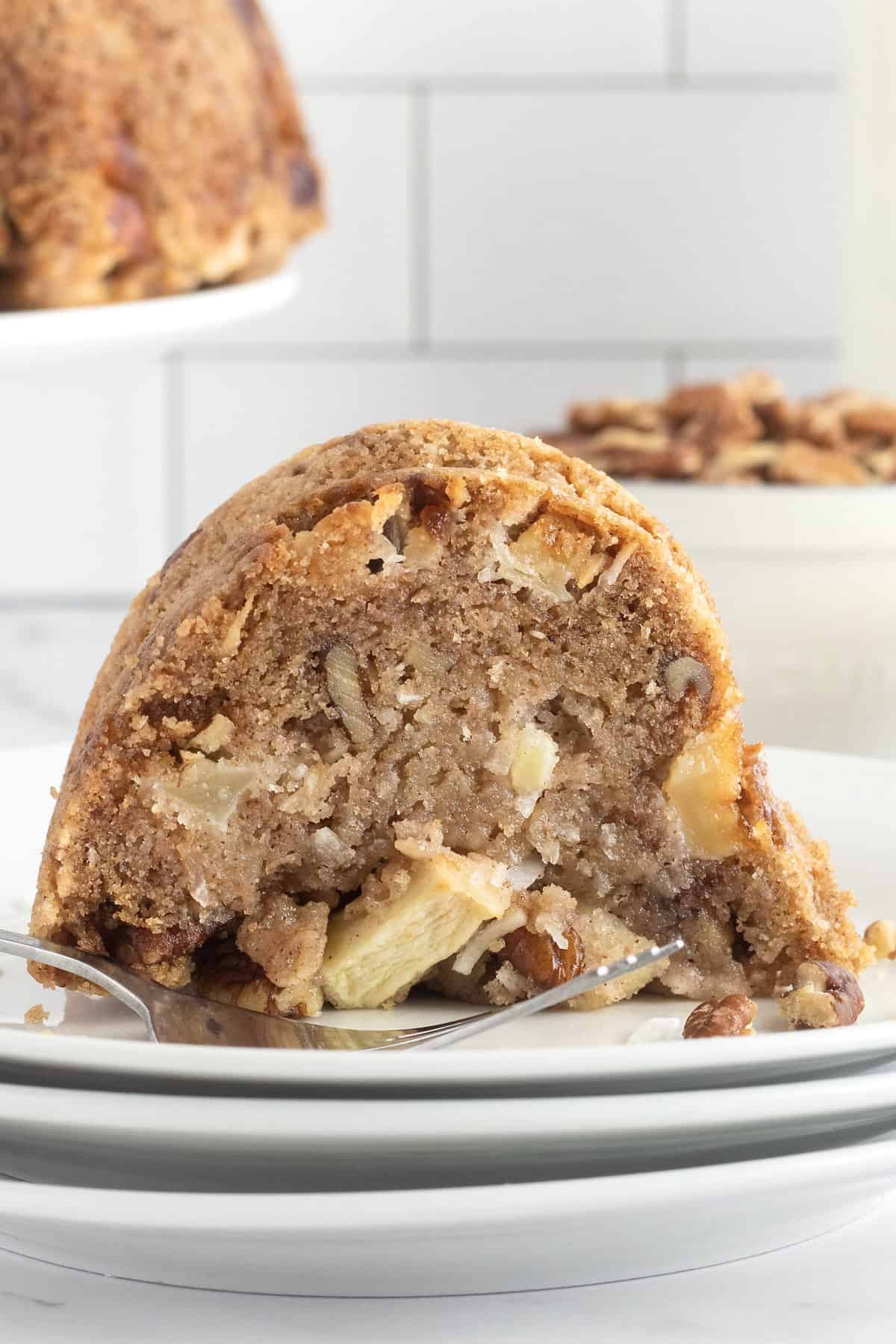 Pumpkin Pie Chips and Dip is a fun and festive way to easily serve all the flavors of pumpkin pie without having to bake and slice a pie!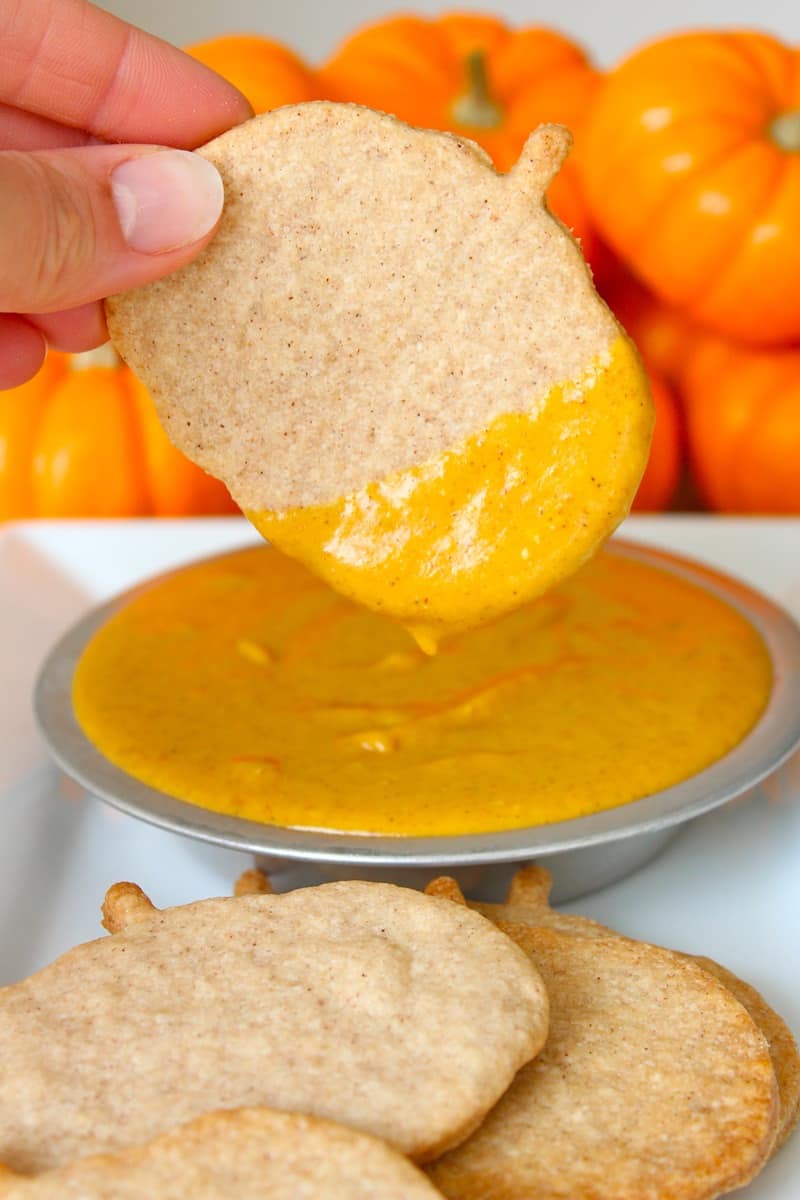 Drinks
Sip on a festive cocktail or refreshing sweet tea while enjoying all of the good eats and time with family and friends!
Here's to graduating from the kids' table! Bourbon, ginger beer and a dash of cinnamon make this Apple Cider Smash the perfect Thanksgiving or Friendsgiving cocktail.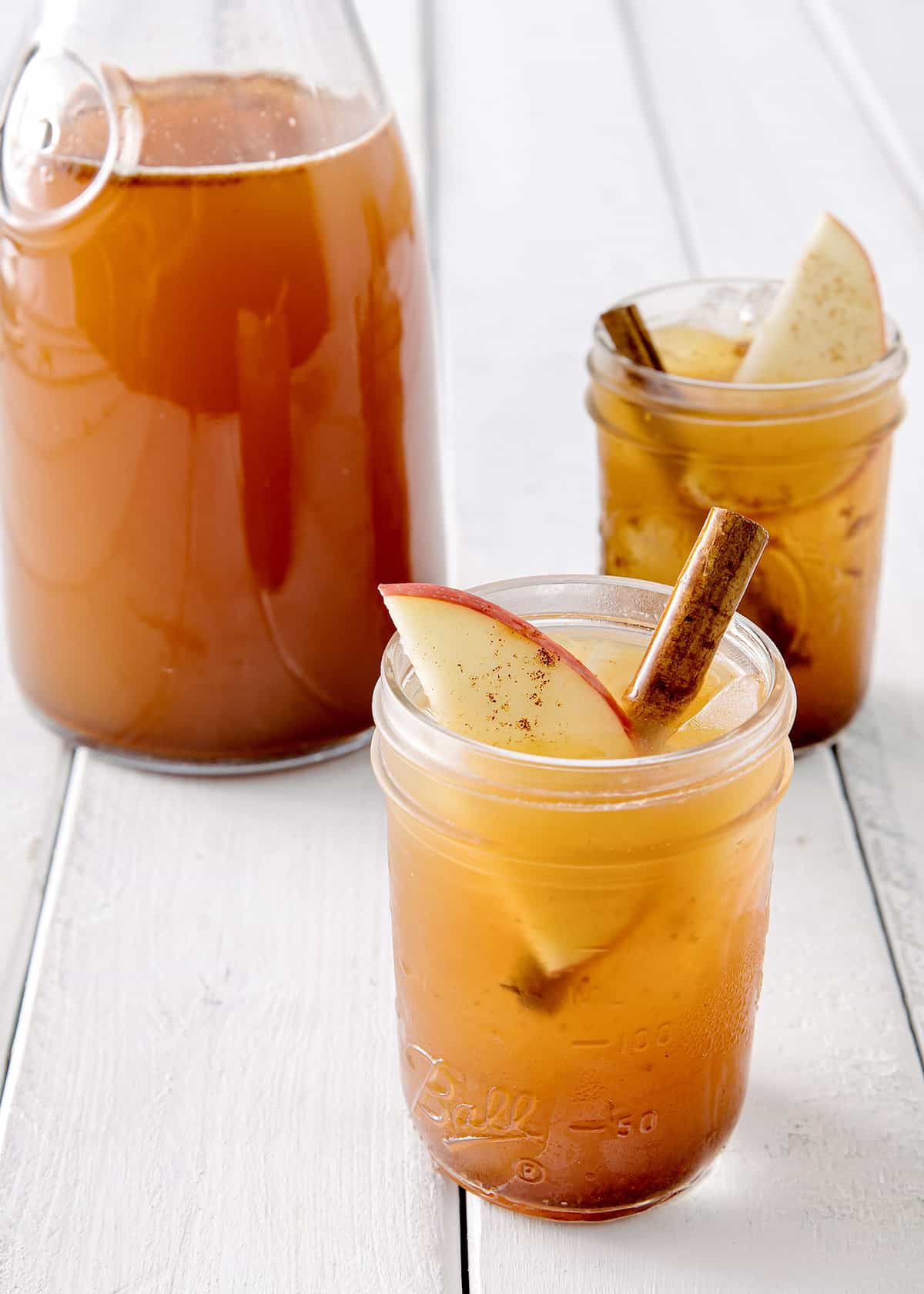 This Apple Cider Sangria is the perfect make-ahead cocktail to serve at a fall gathering. It's easy, festive and absolutely delicious!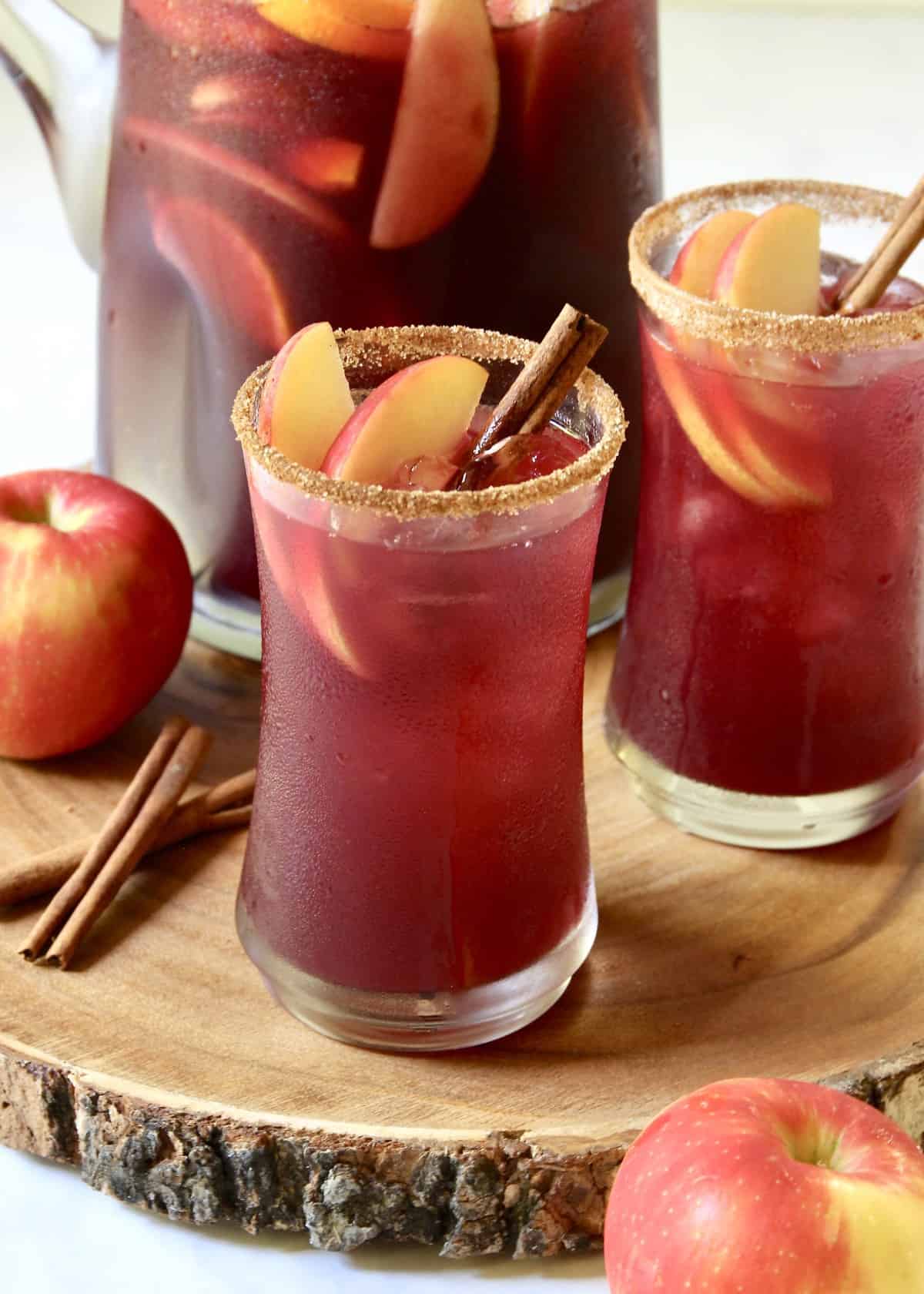 This Cranberry Orange Spiked Sweet Tea is the perfect cocktail for the holidays! It's deliciously sweet, citrusy and spiced just right.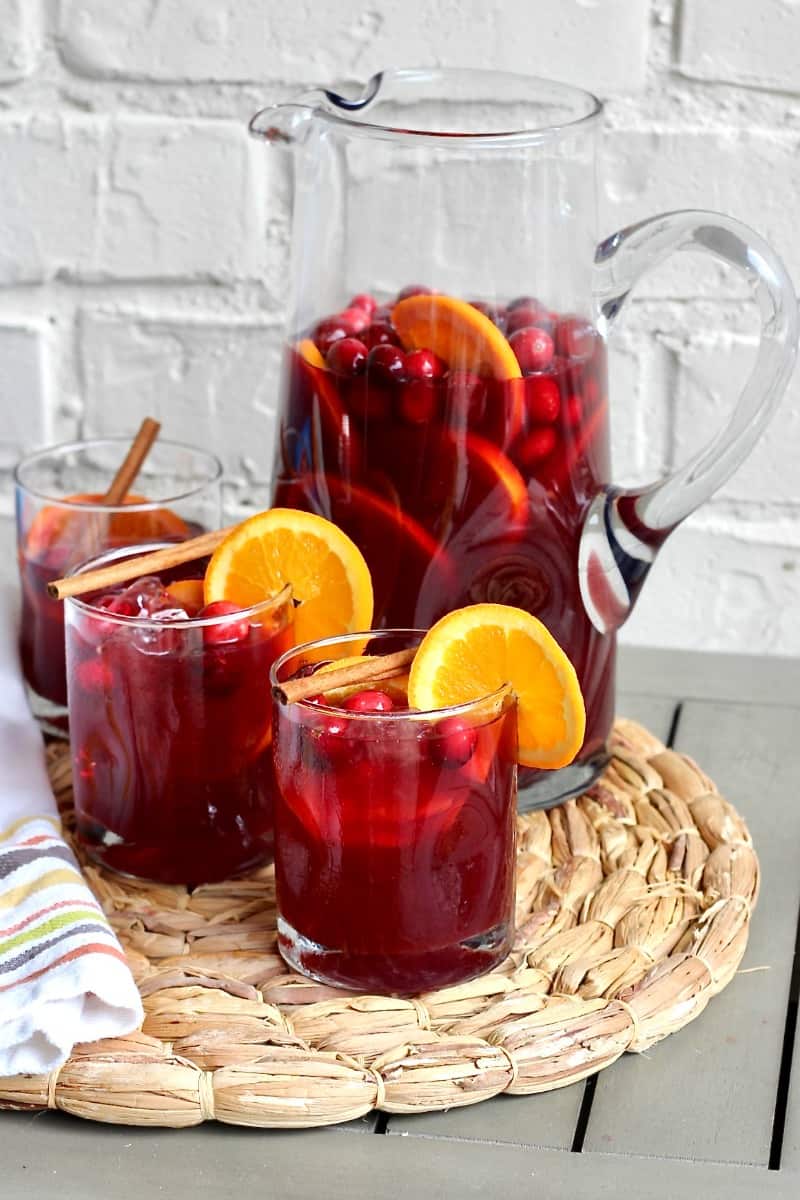 This Cinnamon Apple Iced Sweet Tea is the perfect drink for your fall festivities. It's crisp, comforting and compliments the flavors of the season so well!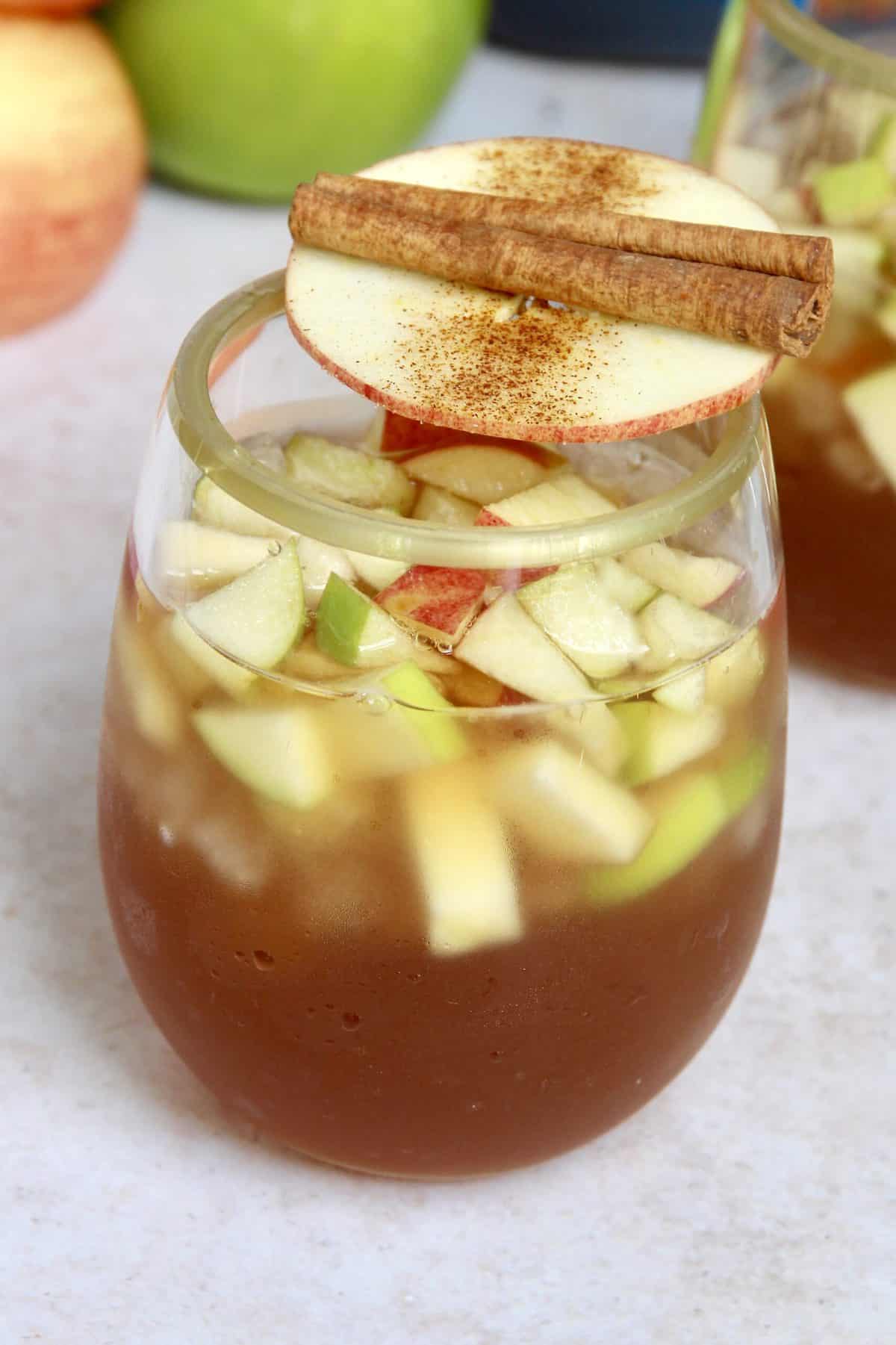 Leftovers!
And now that the the big Thanksgiving feast is over, what to do with all of the leftover food?! Make and epic Leftovers Board, a comforting soup or even some epic nachos!
Put all those delicious leftovers to great use by making an awesome Thanksgiving Leftovers Sandwich Board where each person can build and enjoy their own sandwich creation.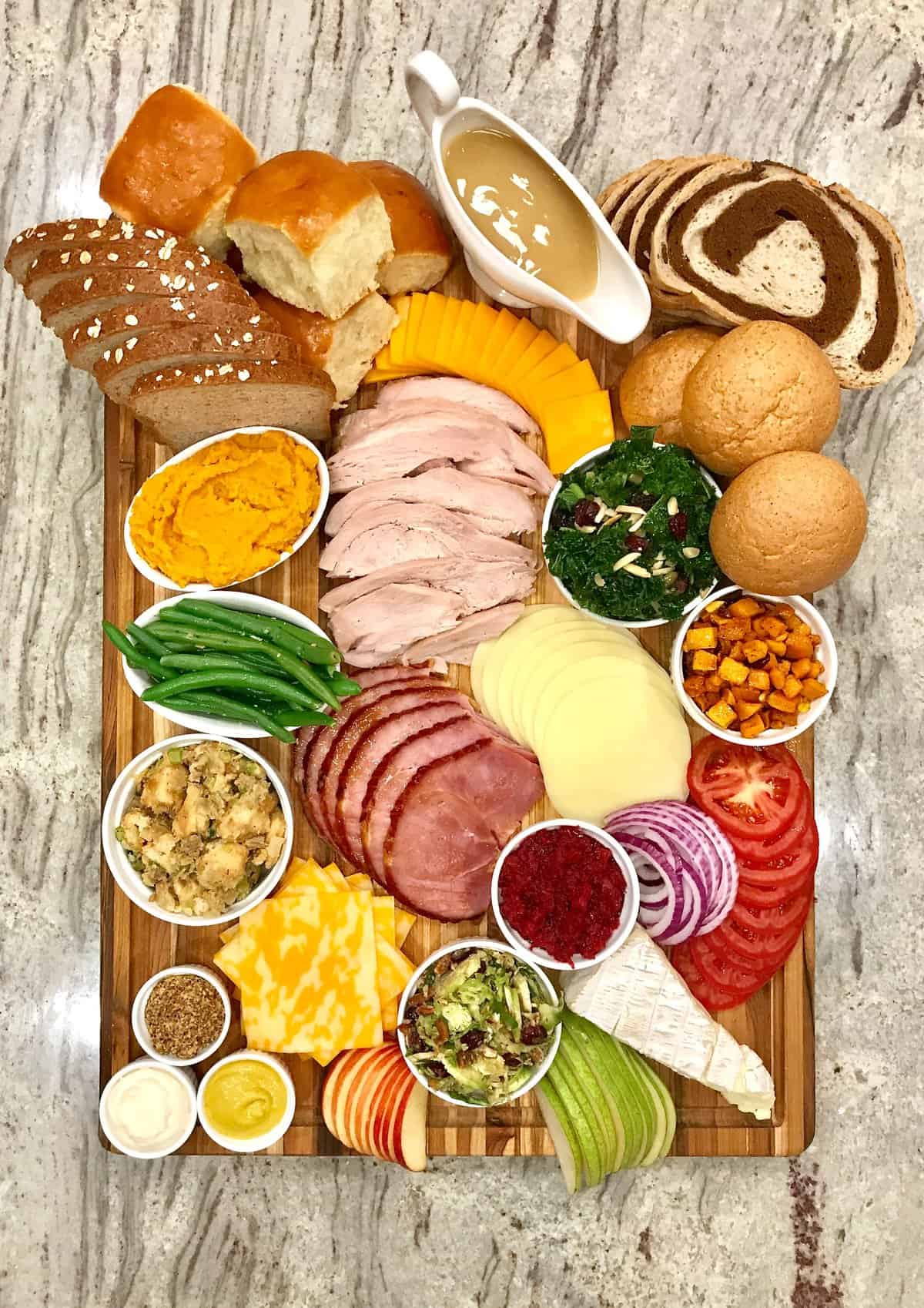 Put your leftover Thanksgiving turkey to great use with this tasty twist on a comforting classic that's full of hearty cornbread dumplings. Turkey and Cornbread Dumplings is an easy meal that will keep you warm all winter long!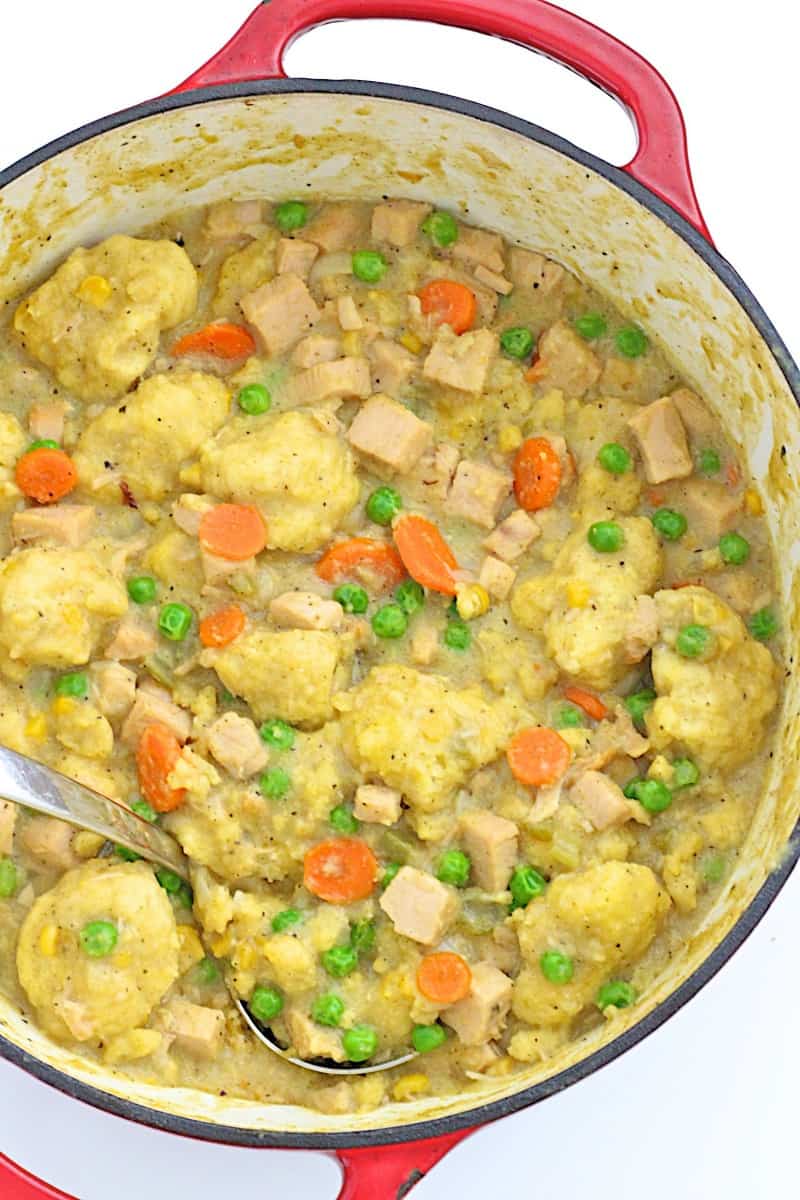 Thanksgiving Leftovers Sheet Pan Quesadilla is a creative way to use your holiday leftovers! Turkey, stuffing, and cranberries all covered in melted cheese wrapped up inside buttery, crisp tortillas with gravy for dipping. Delicious!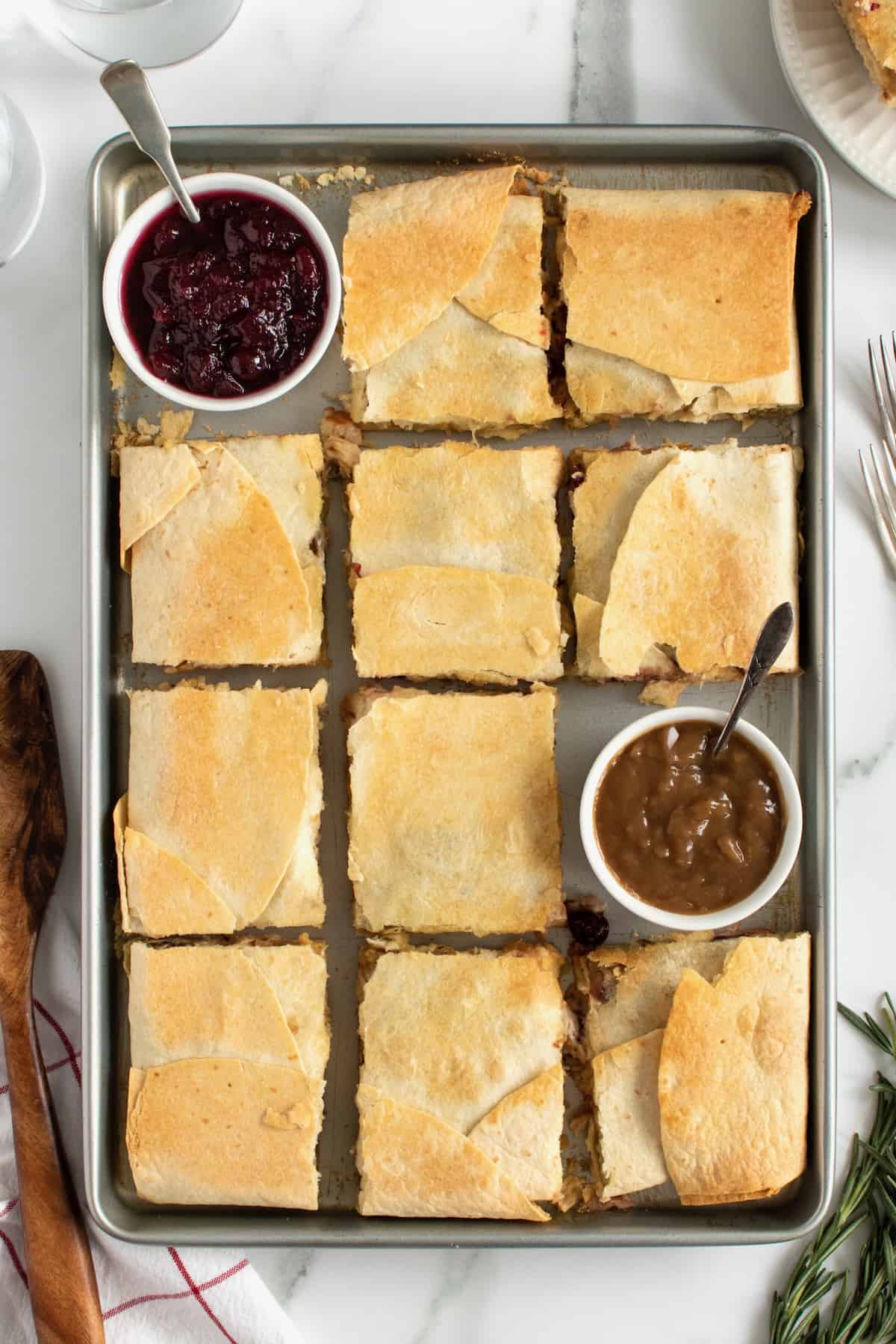 Honey-Glazed Ham & Cheddar Muffins are ham and cheese baked into these sweet & savory muffins. Such a great way to use leftover ham!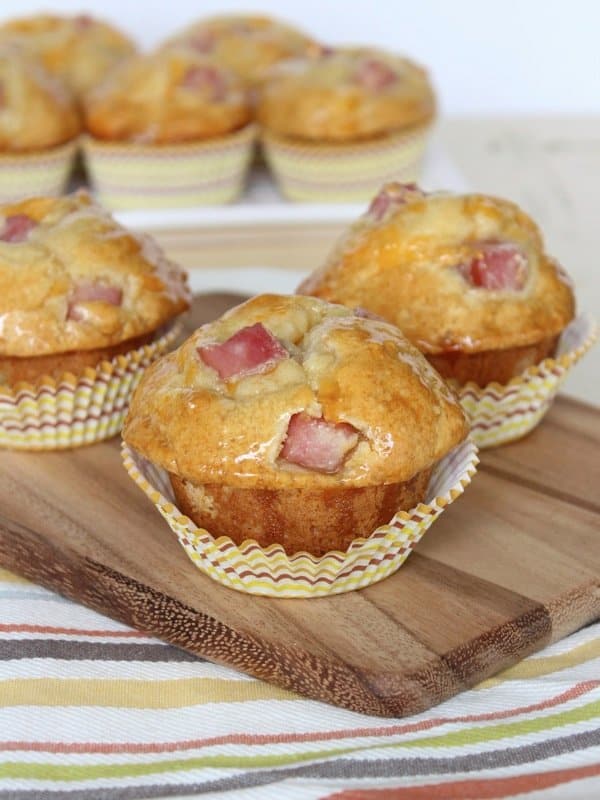 Whether you have leftover chicken or turkey from your Thanksgiving meal, use it to make these amazing sheet pan nachos the day after.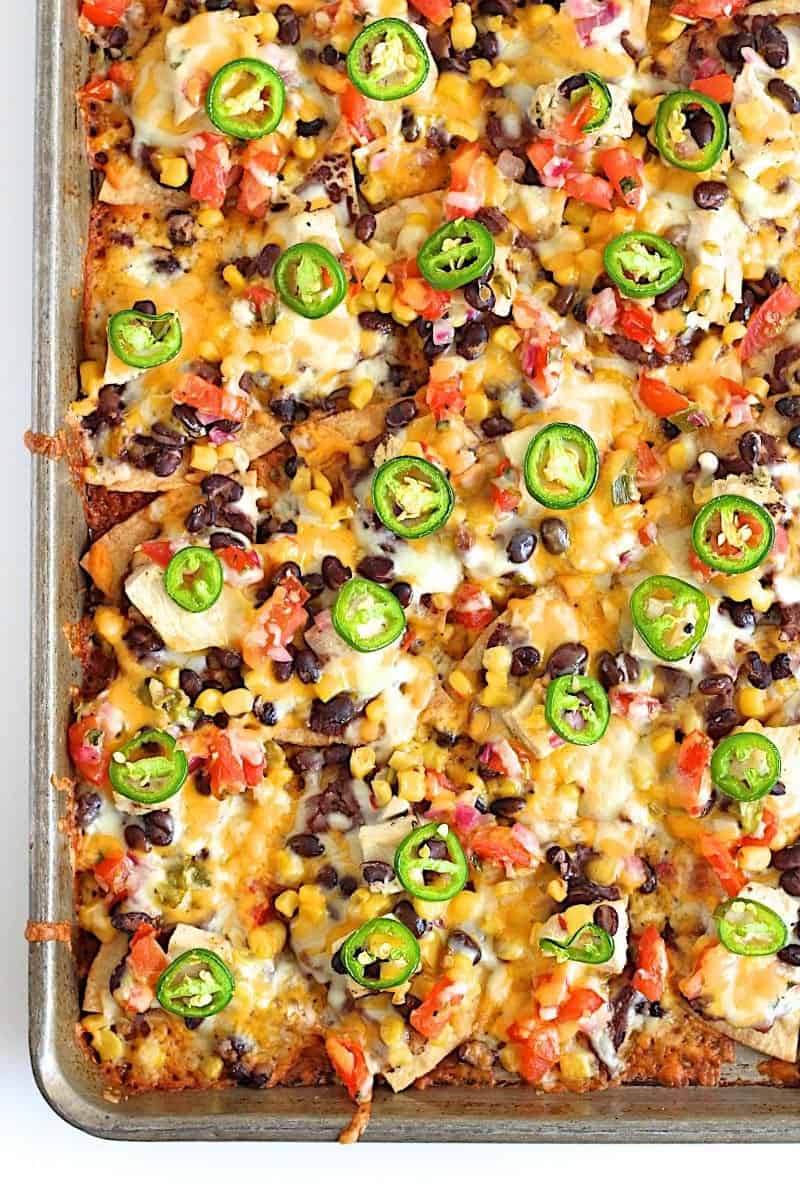 In place of the ground turkey in this recipe, use leftover shredded turkey from your Thanksgiving feast!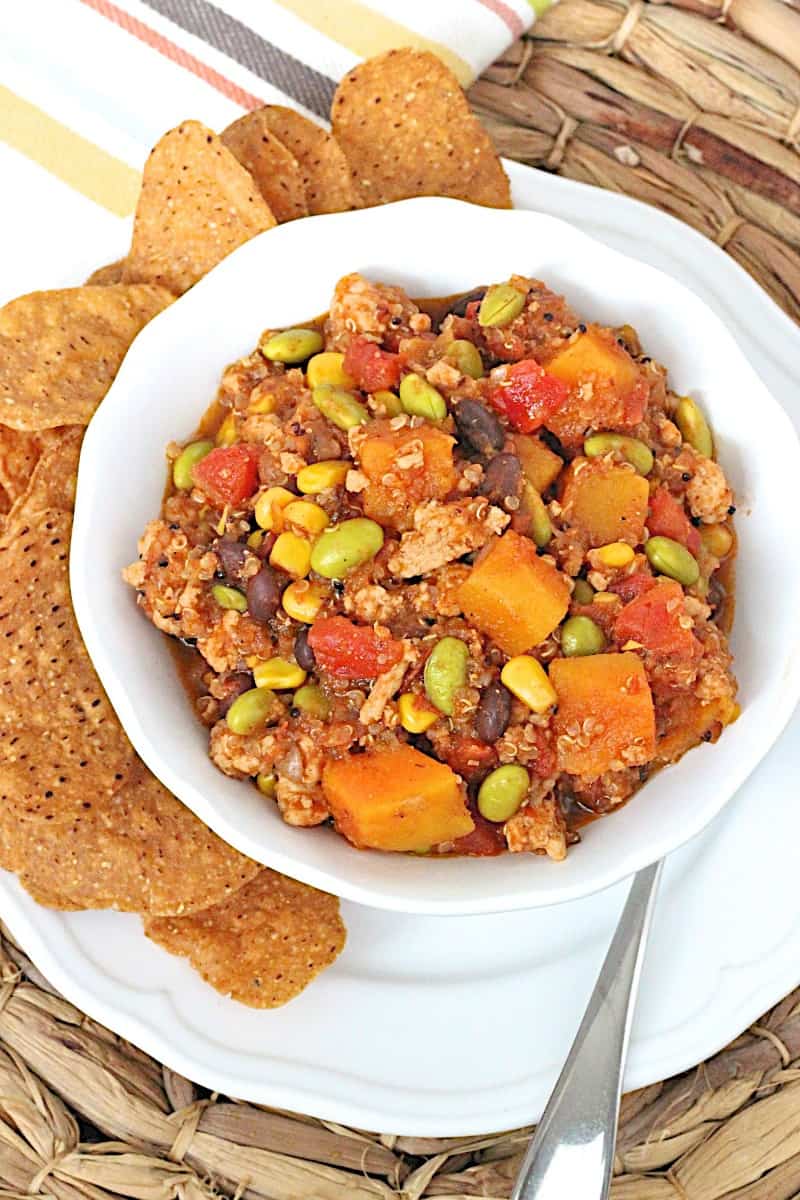 Hope these recipes are helpful to get you through this busy and delicious time of year!
Would love to see what you make and take to all of your holiday gatherings. If you post about it on social, be sure to tag @thebakermama. I love seeing y'all recreate my boards and recipes!
xoxo,