Celebrate with festive flair with these great recipes for a Mexican Fiesta. From dips to home-baked tortilla chips to nachos and even dessert tacos, I'm here to help you plan the perfect menu for your fiesta!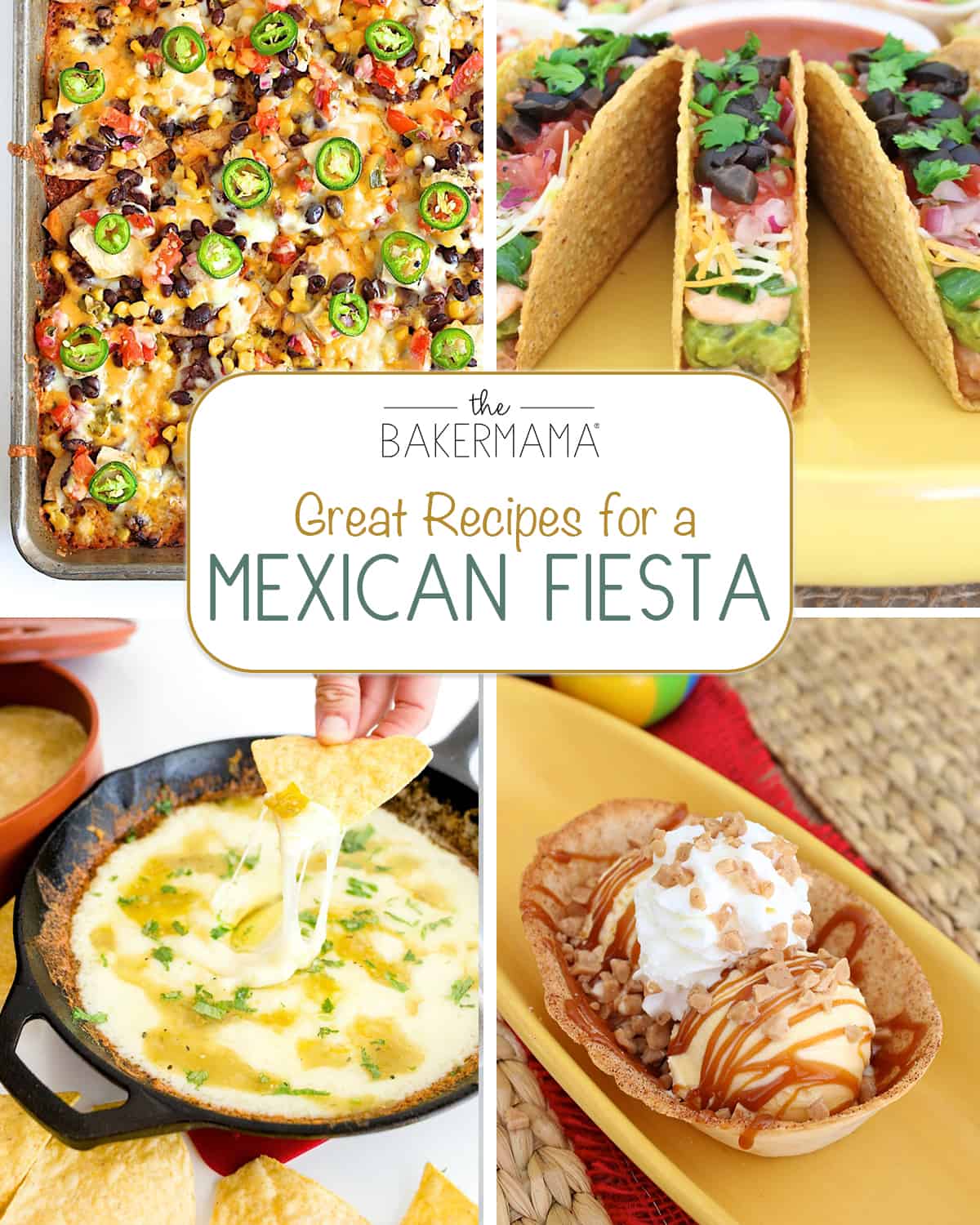 Great Recipes for a Mexican Fiesta
We've rounded up my favorite Mexican flavored and inspired recipes for a Mexican Fiesta so that you can host a fabulous and festive party. These are tried and true favorites that we make all the time because let's be honest, every day is a good day for Mexican food. I could eat some form of Mexican food for every meal and it would never get old. Constantly craving it!
All of these recipes are so quick and easy to make and everyone raves about them. I hope you get to try them all as I assure that you'll be making them again and again.
Make guacamole in your blender in a matter of minutes. Seriously, this recipe is The Best Blender Guacamole you will ever eat!

This Skillet Queso Fundido is pure cheesy goodness that comes together in minutes with just 3 ingredients. Pass the chips!

Super fresh and simple Homemade Salsa made in your blender in a matter of minutes. Pass the chips!

Give taco night a glow-up with my Roasted Tomato Salsa. It's your favorite smokey restaurant-style salsa made right at home!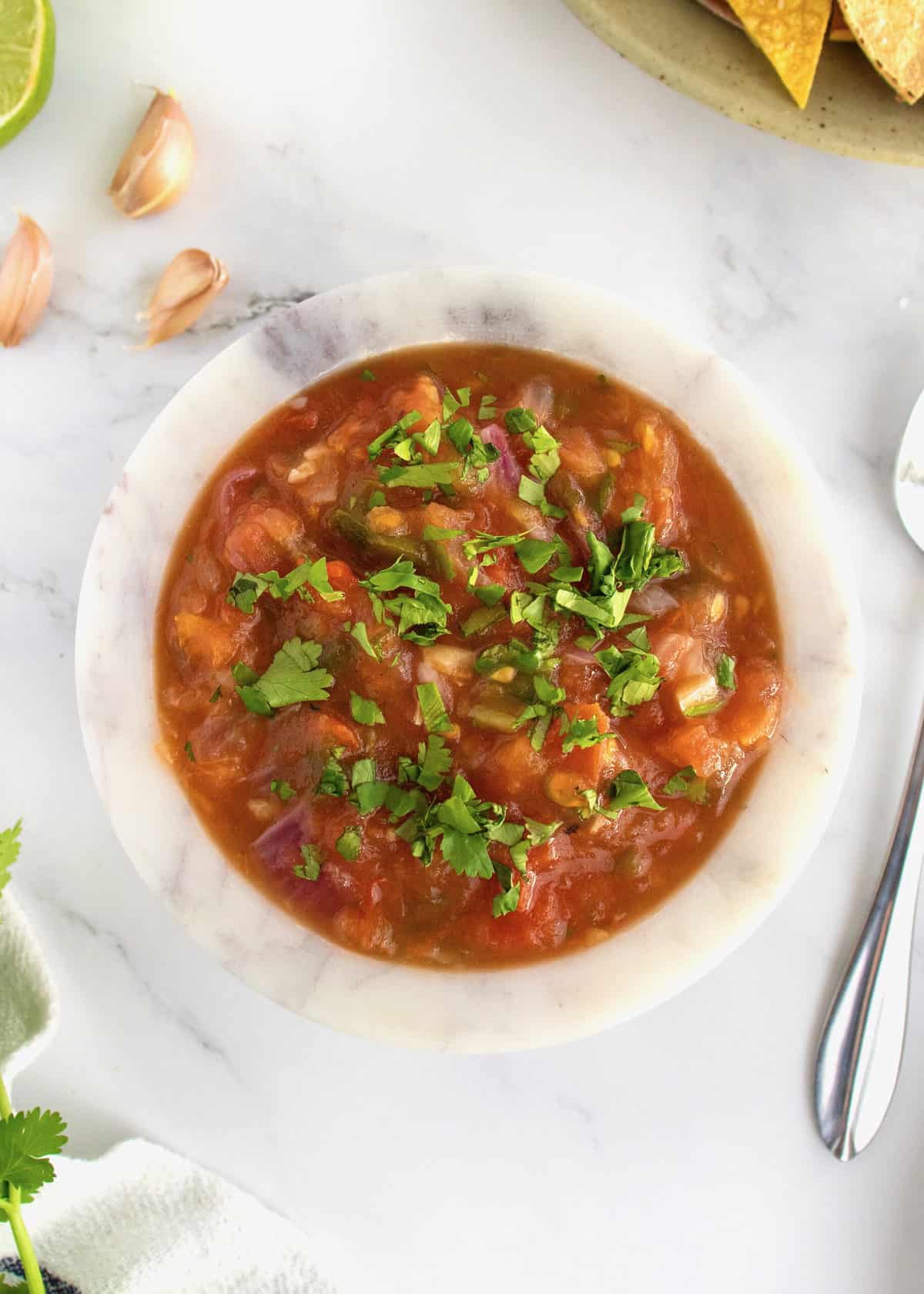 Grilled corn and roasted tomatoes come together is this fresh and flavorful Grilled Corn Salsa that makes for such a great summer dip or side dish!

Easy Baked Tortilla Chips that are healthier and great for dipping or making nachos.

Creamy, chunky fresh avocado with finely minced fixings make the Perfect Guacamole for snacking, dipping and entertaining. It's perfectly scoopable!

One bite of these easy Baked Corn Tortilla Chips and you'll be in chip heaven! Healthier than their fried cousins and every bit as tasty, they're sure to become your go-to snack!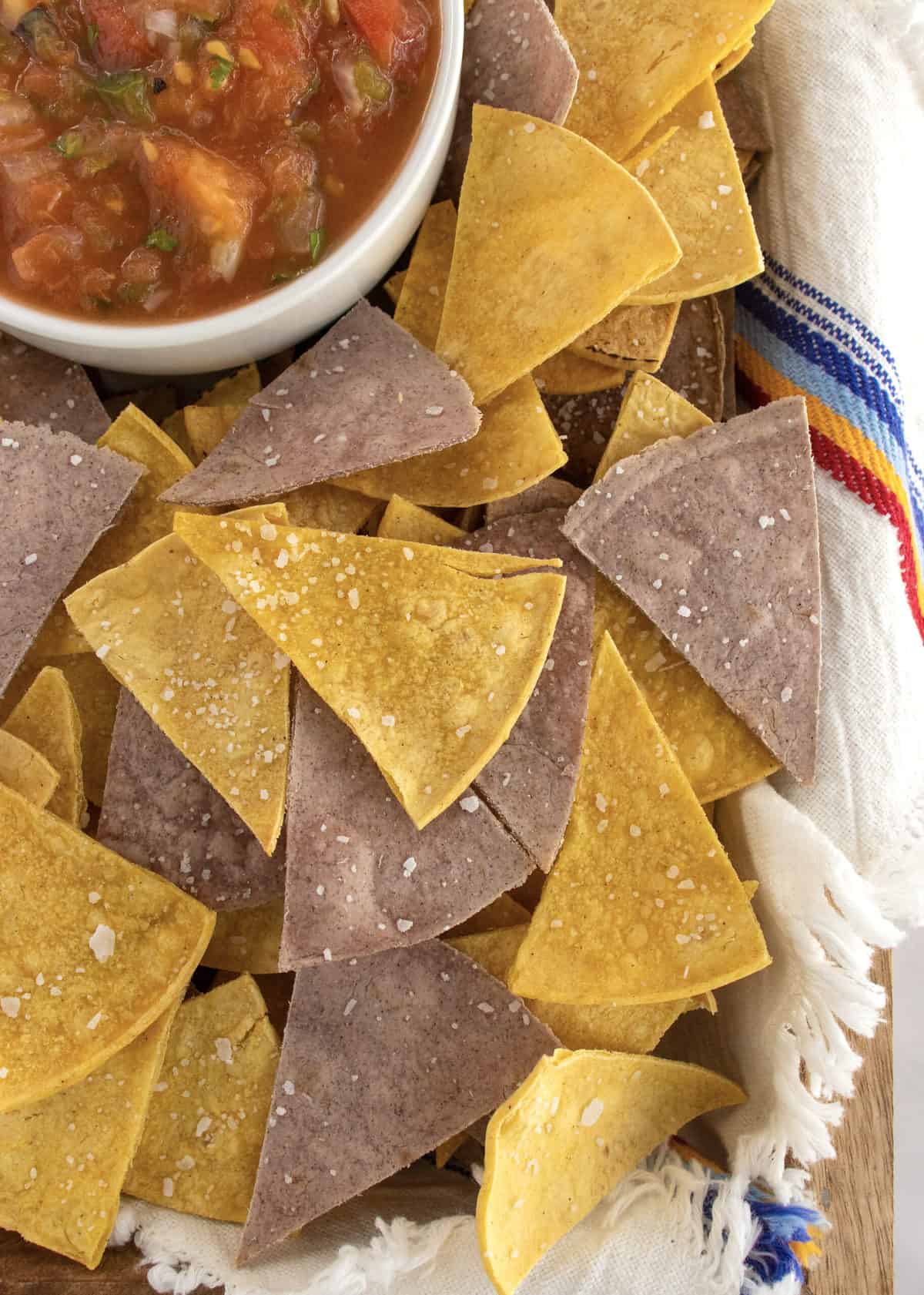 Homemade soft Flour Tortillas that will make your fiesta even more fantastic!

I put my homemade flour tortillas to great use with these tasty breakfast tacos – a great way to start the day!

It's nacho average breakfast, y'all! These Breakfast Nachos take ordinary tortilla chips and pile them with savory breakfast sausage, scrambled eggs, bacon, and fresh avocado for a deliciously unique breakfast!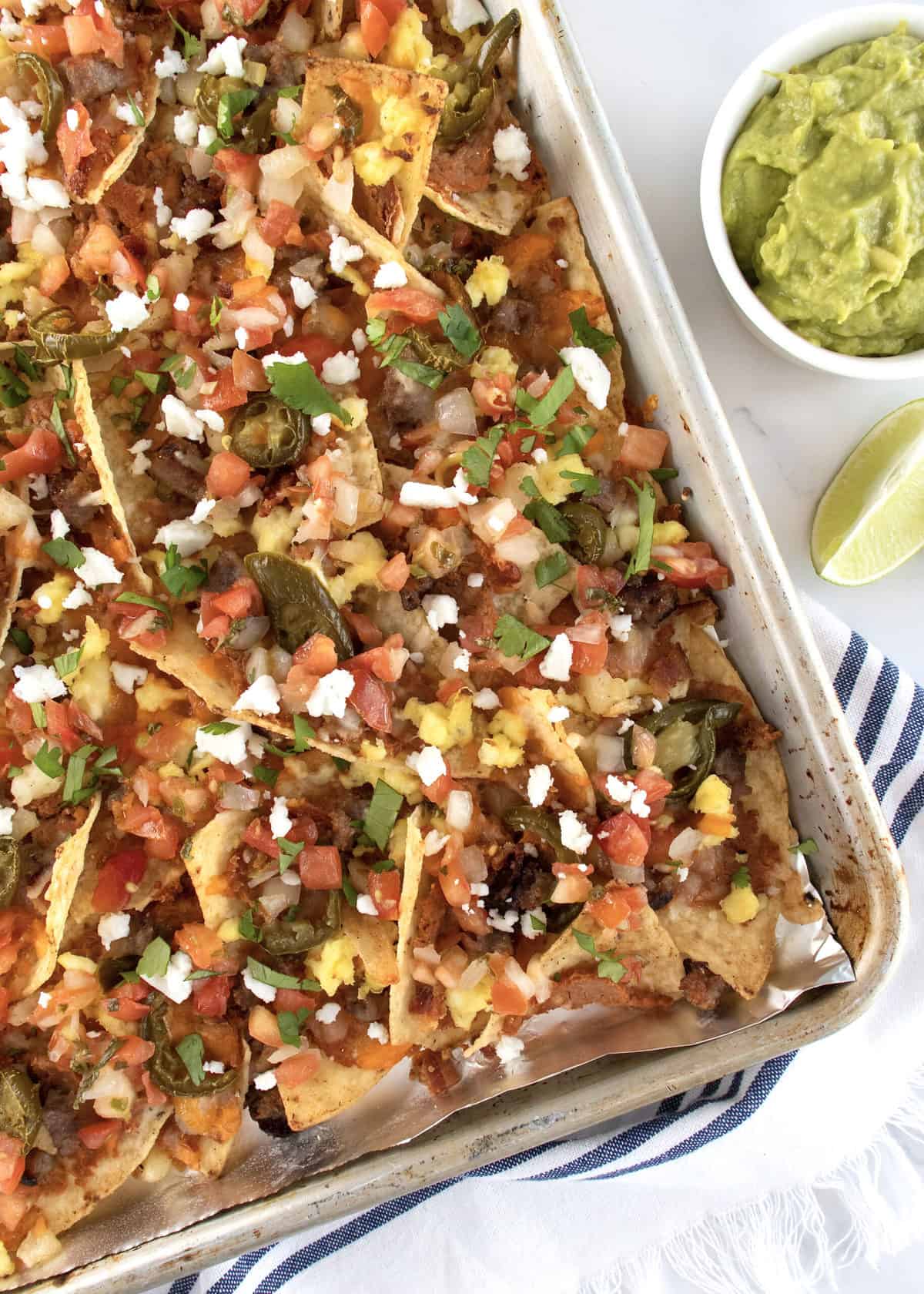 Just 3 ingredients and 15 minutes is all it takes to make these tasty Bean and Cheese Taco Bites. The crowd will go crazy over them at your next get together!

No seasoning packet needed! In this Basics by The BakerMama, I teach you how to make perfectly-seasoned ground beef for your favorite tacos.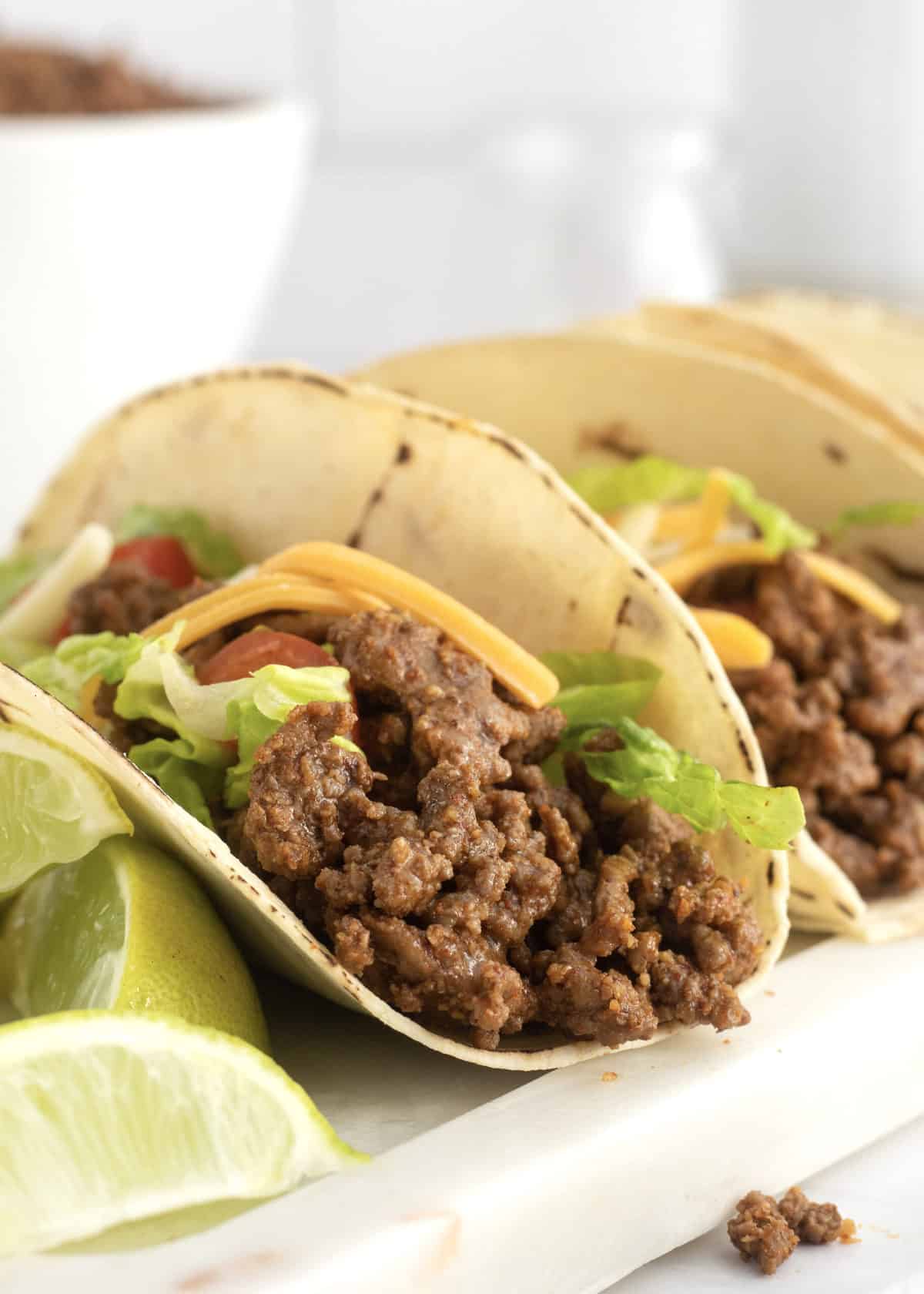 Making Brandon's Best Margarita is as easy as 1-2-3! Pour, shake, and strain your way to the most refreshing, flavorful margarita you don't have to leave home for. Cheers!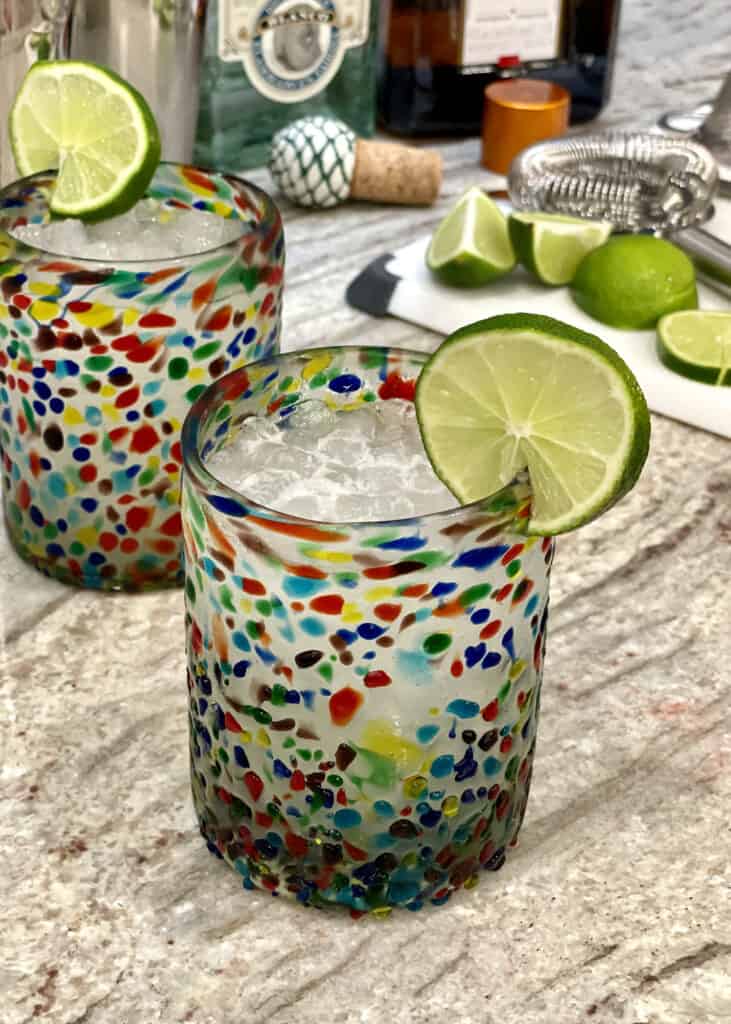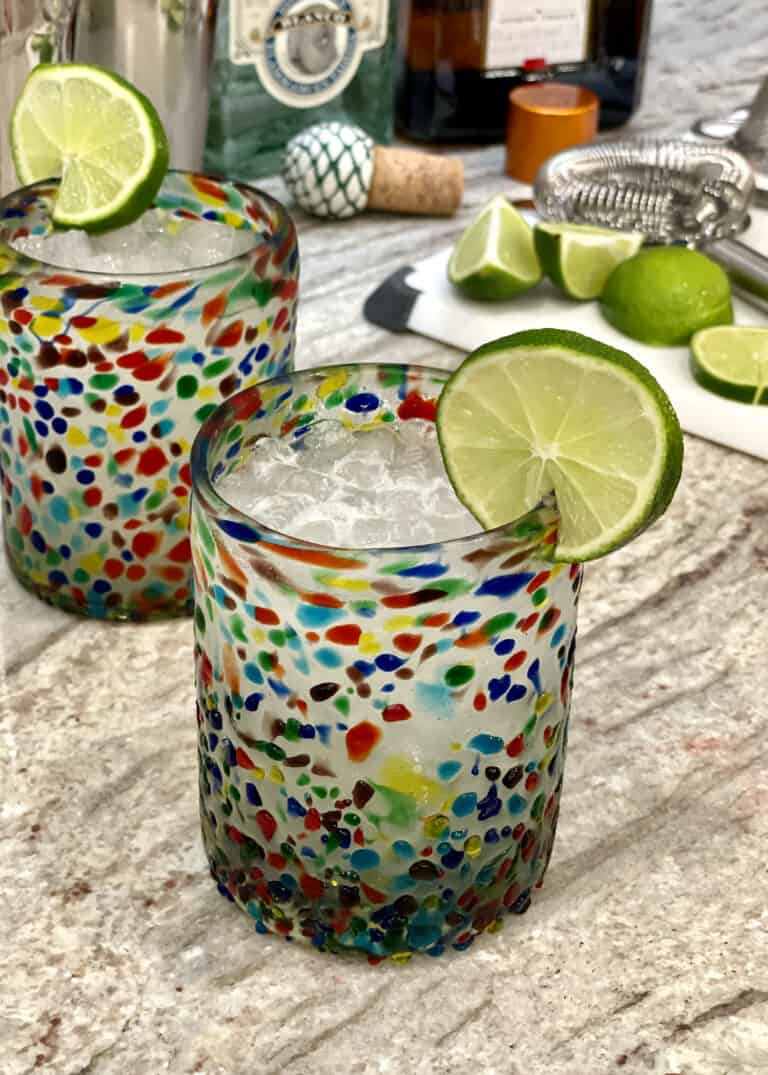 Three simple ingredients is all it takes to make this scrumptious side of black beans & rice!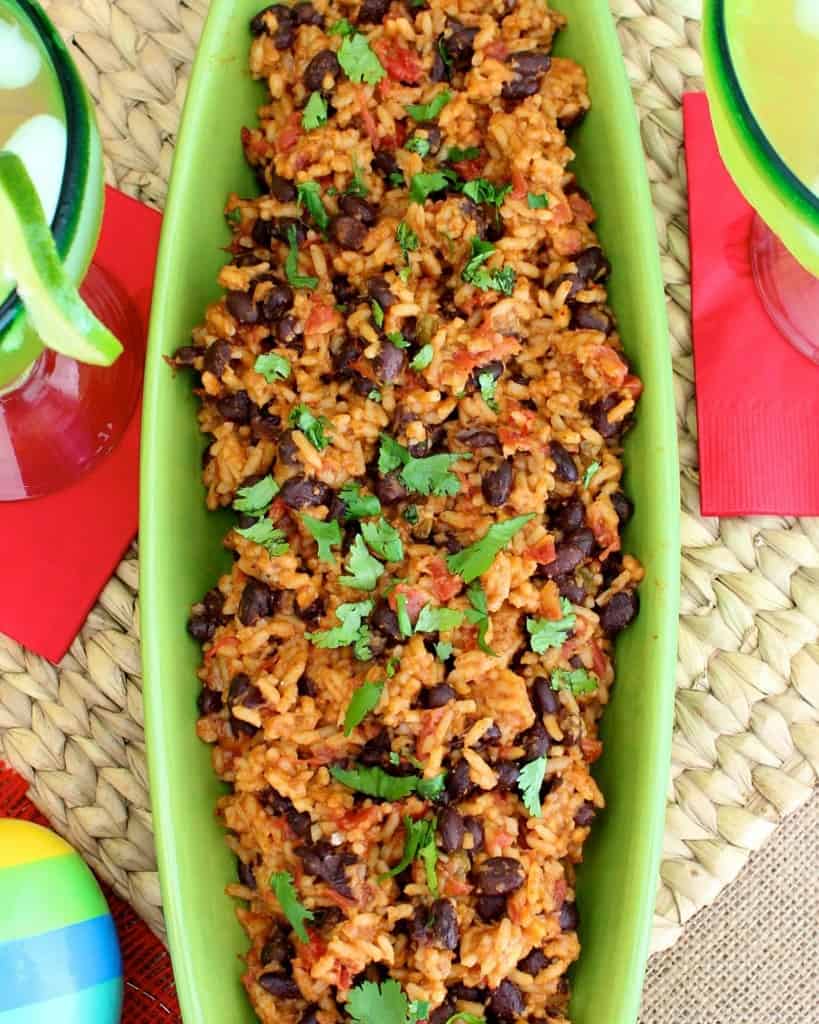 Fresh poblano, Anaheim and jalapeño peppers make this Green Chicken Chili a flavorful and filling weeknight meal with some kick! It's sure to be a family favorite!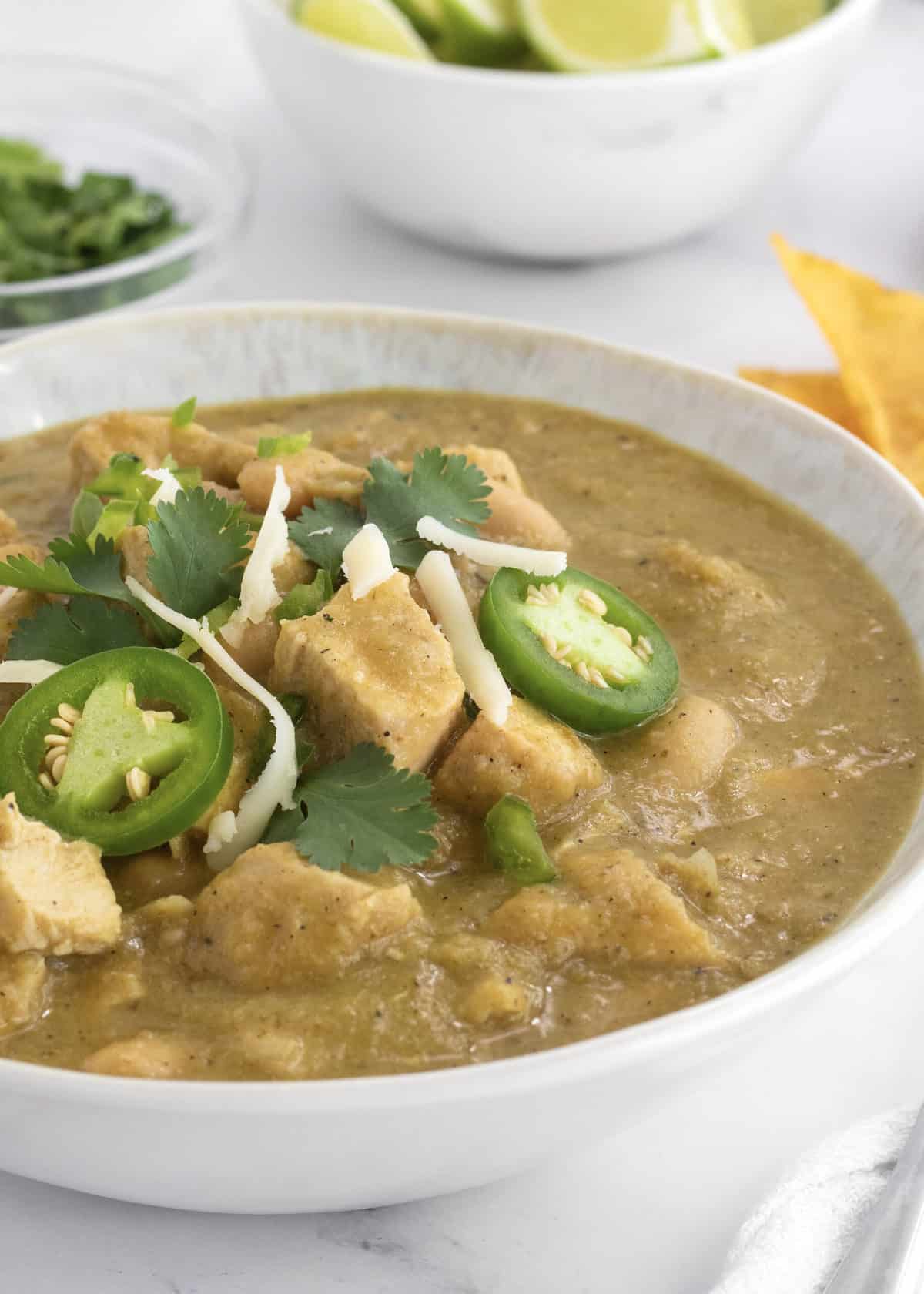 For a balanced, delicious meal in minutes, this Mexican Fried Rice delivers flavor with flair! Fresh ingredients come together beautifully in a zesty mid-week meal everyone will love!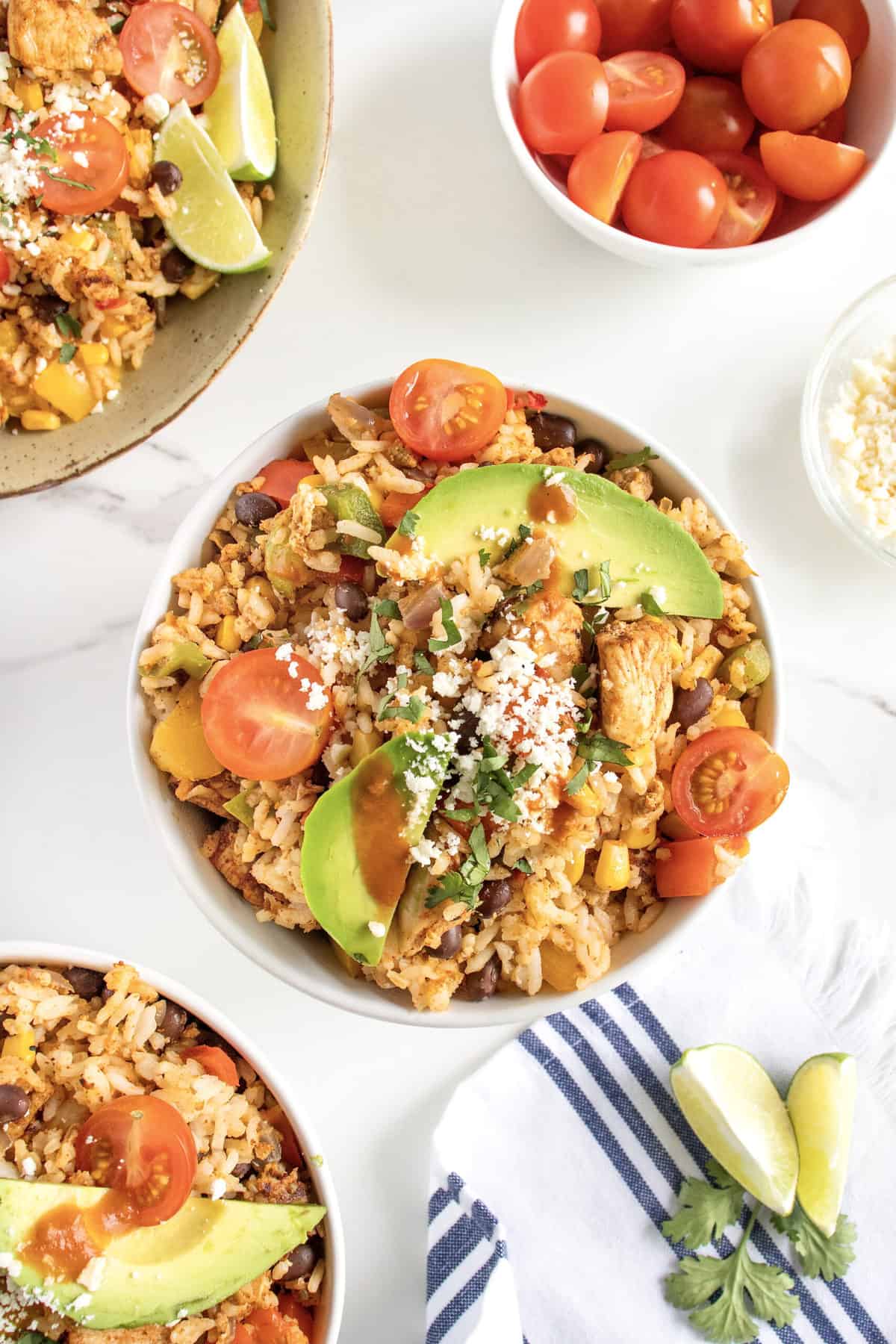 This fresh Cilantro Avocado Salad is a fiesta to the mouth! Loaded with black beans, corn, tomato and red onion with a simple lime dressing, cotija cheese, and a sprinkle of spice, it's filling and fabulous!

This show-stopping Layered Chicken Taco Salad is perfect for a party or family weeknight dinner. It always gets amazing reviews!

Feed and please a hungry crowd with these tasty Turkey and Black Bean Baked Tacos. Baked tacos filled with turkey, black beans and lots of melted cheese. Easy to make, simple to serve and awesome to eat!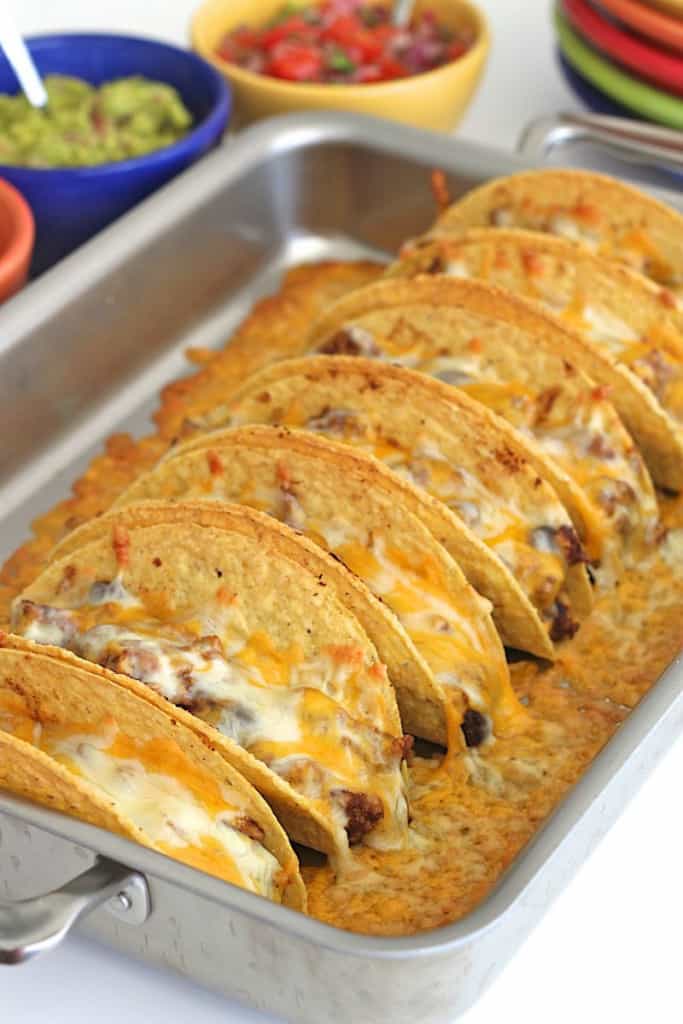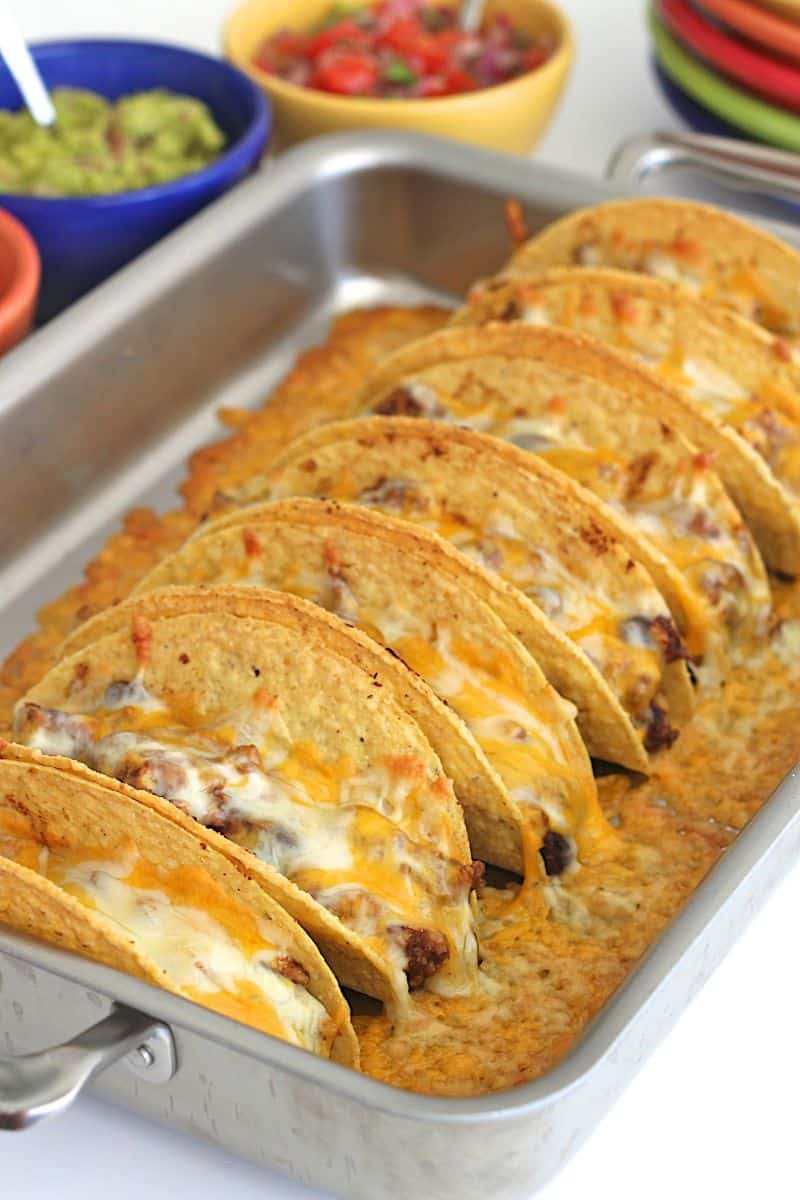 These festive 7-Layer Tacos are tasty tacos filled with everyone's favorite 7-layer dip. They are sure to make your fiesta even more fabulous!

Seriously delicious nachos baked on a sheet pan with homemade tortilla chips, black beans, chicken and all the fixings. These Sheet Pan Chicken and Black Bean Nachos are sure to be a family favorite for an easy meal or game day great!

Mac and cheese made festive with tasty Mexican flavors in this delicious Mexi Mac and Cheese! An easy meal-in-one that the whole family will love!

This homemade take on Chick-fil-A's Chicken Tortilla Soup tastes even better than the original and you can enjoy it year-round and even on Sundays!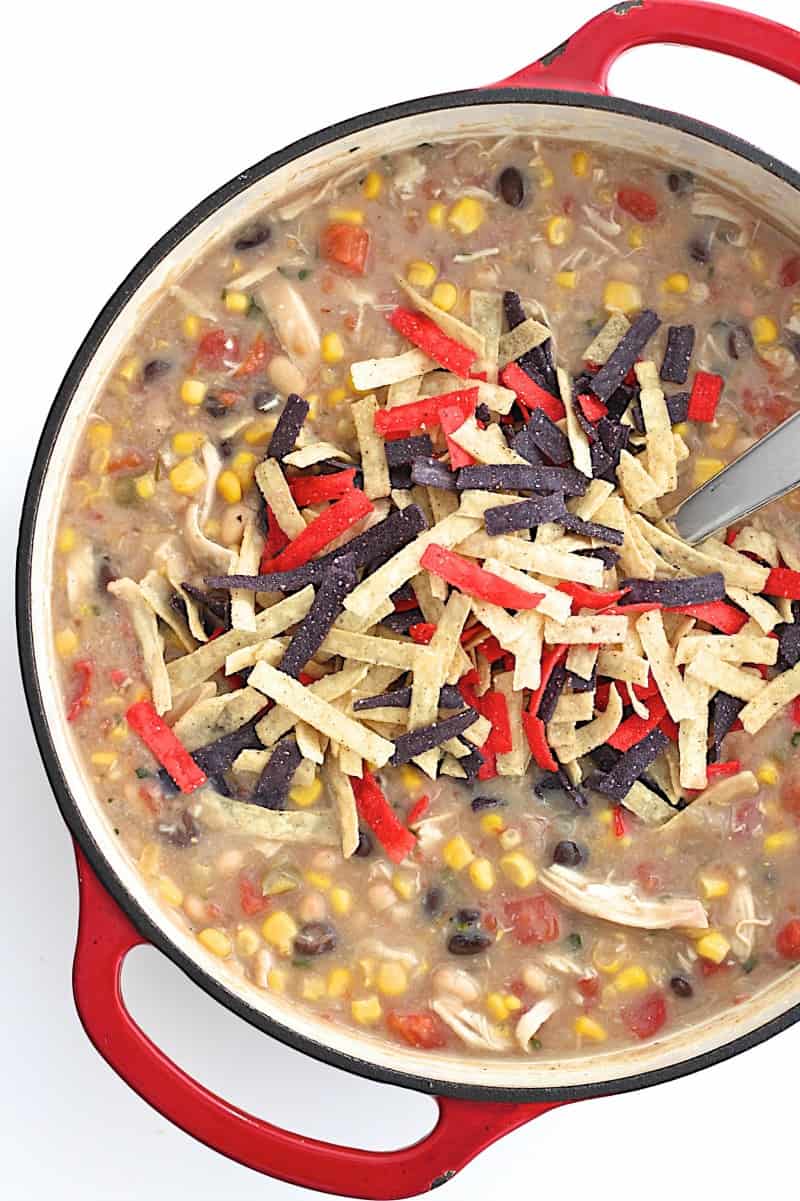 Finish off your fiesta with an ice cream Toffee Taco Sundae that's out of this world!

Decadent brownies with a rich swirl of dulce de leche caramel and a generous sprinkle of sea salt. An irresistible sweet and salty dessert!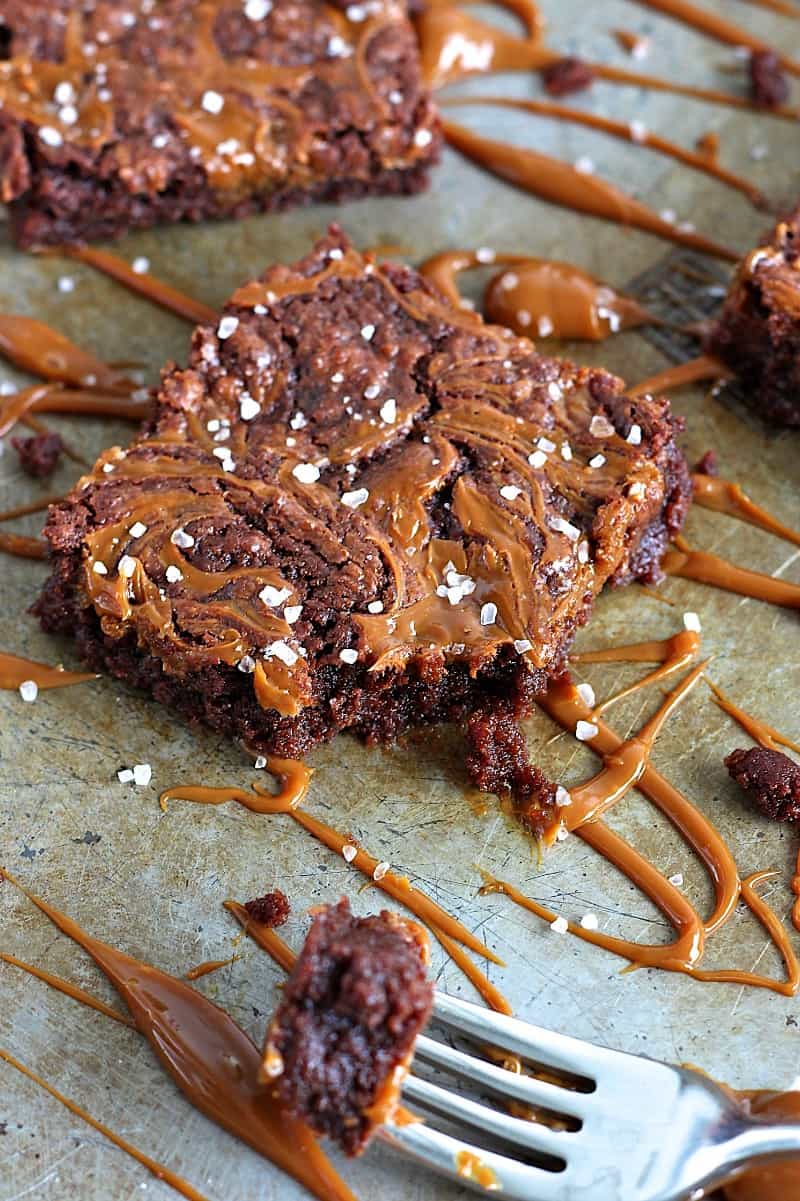 A round-up of our favorite homemade chip and dip recipes that are easy to make and everyone enjoys!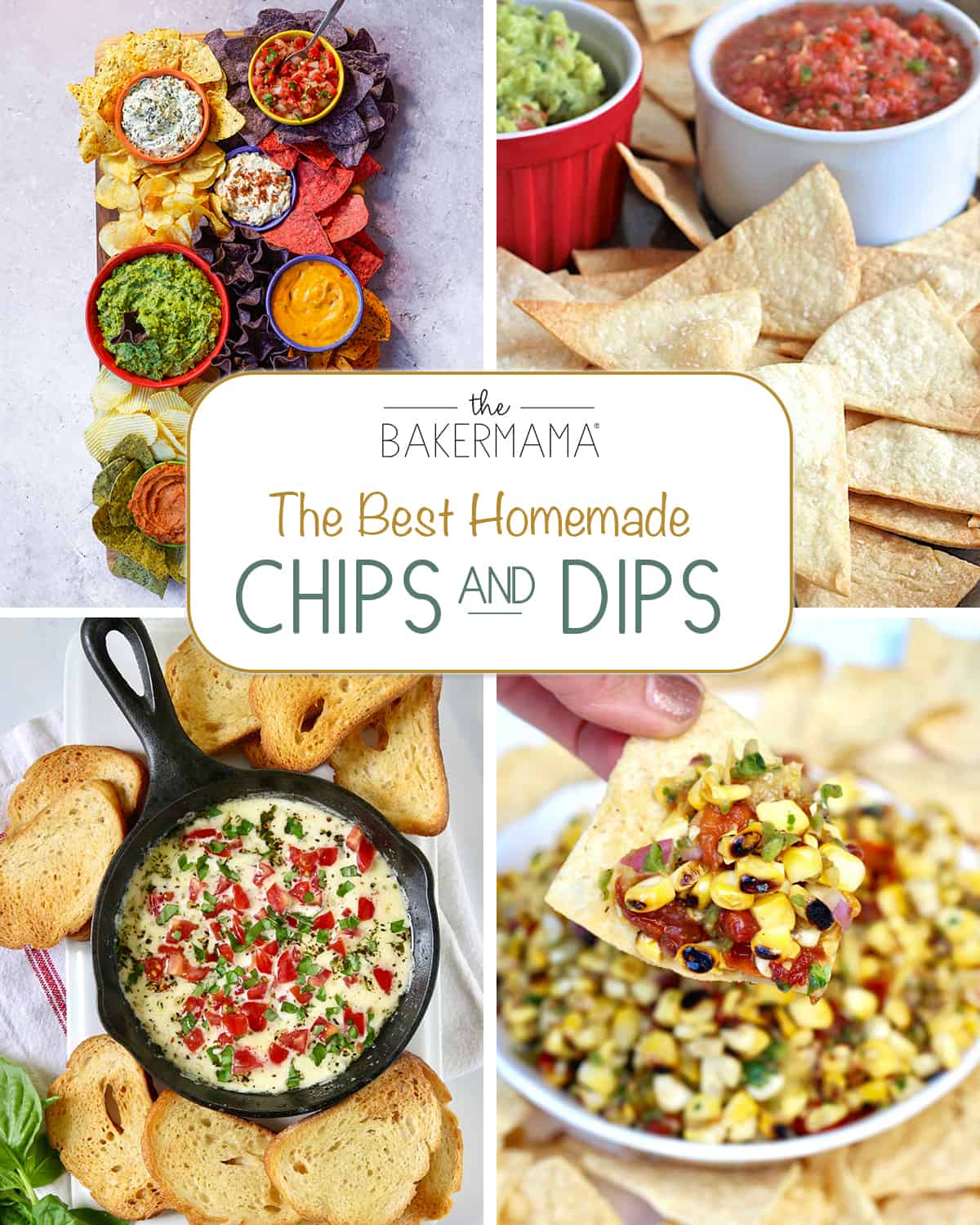 Festive Spreads!
Hosting? Turn your Cinco de Mayo get-together into a true fiesta with a festive spread of finger foods, including a mix-your-own guacamole board and sweet treats from my Cinco de Mayo Spread found on pages 179-185 of my Spectacular Spreads cookbook.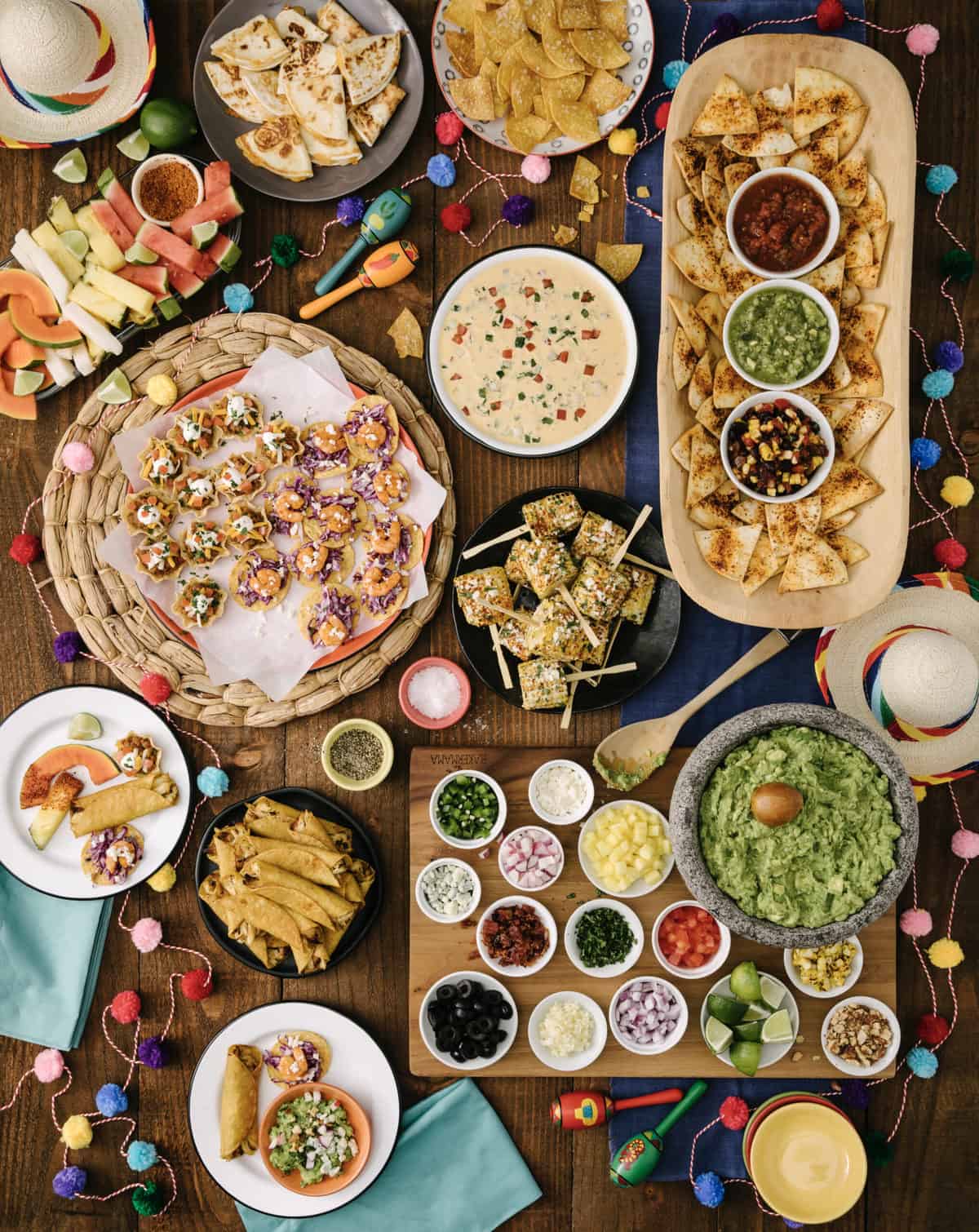 Take a classic margarita recipe up a notch with a Mix-Your-Own Margarita spread from pages 265-267 of my Spectacular Spreads cookbook.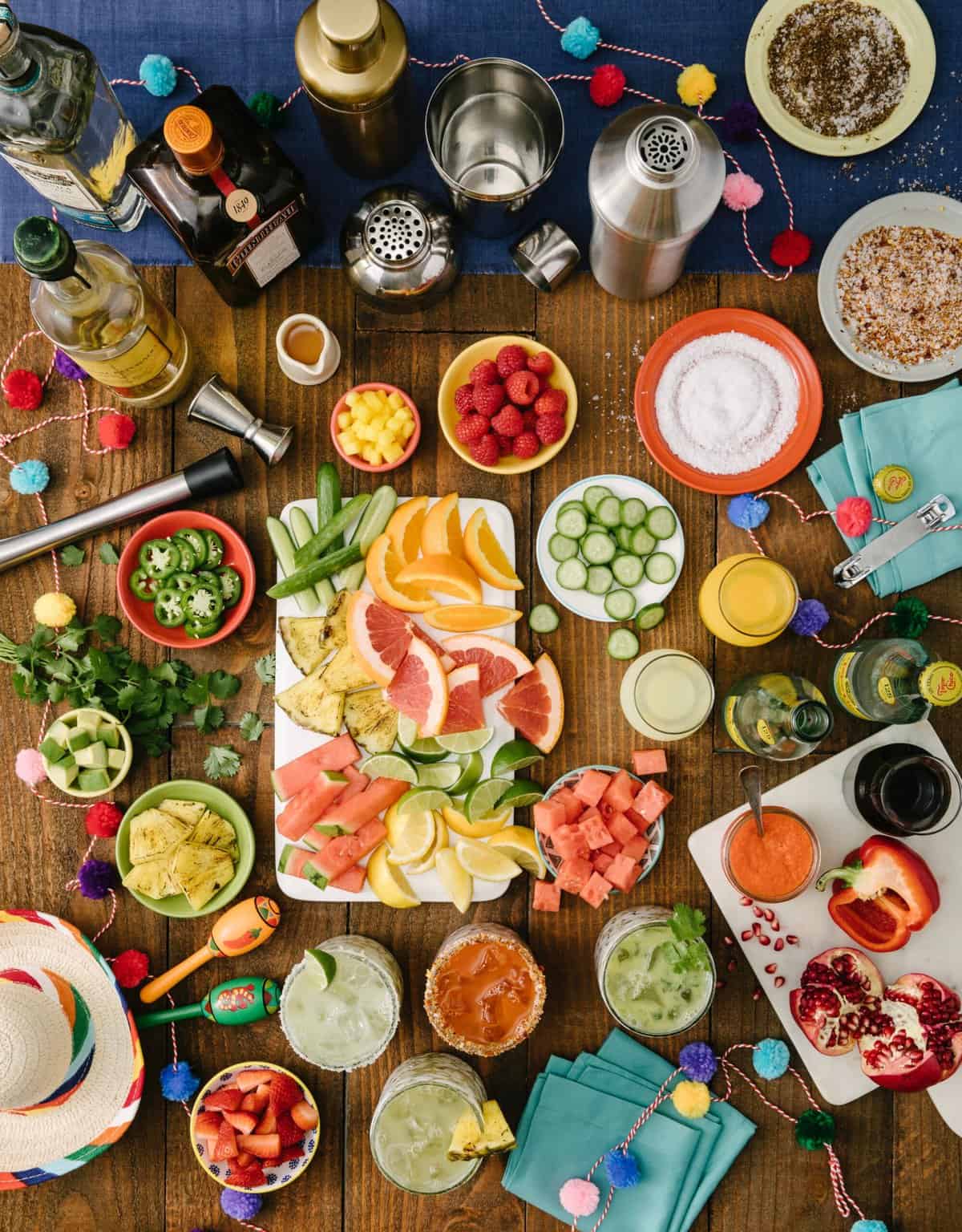 Make taco night or any night great with an awesome build-your-own Mexican-inspired board. From tacos to burrito bowls to even a make-your-own margarita board, there's so much inspiration you can get from this round-up of festive and delicious boards for your next family night or fiesta!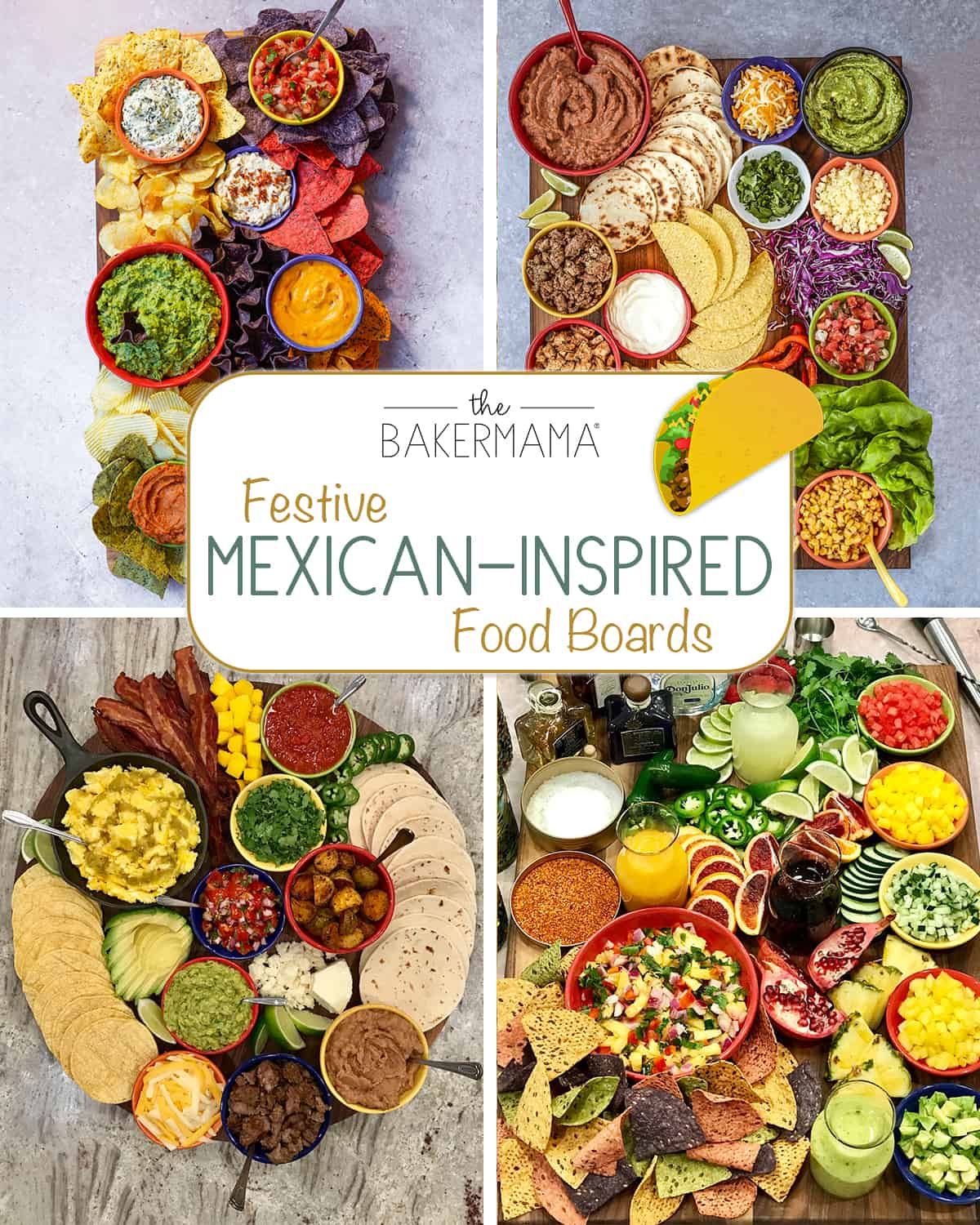 I hope everyone has a fun and yummy Cinco de Mayo! When you make one of my recipes and share on social media, be sure to tag me @thebakermama so I can see. I love seeing you make and enjoy the recipes I share!
xoxo,