A roundup of our favorite homemade chip and dip recipes that are easy to make and everyone enjoys!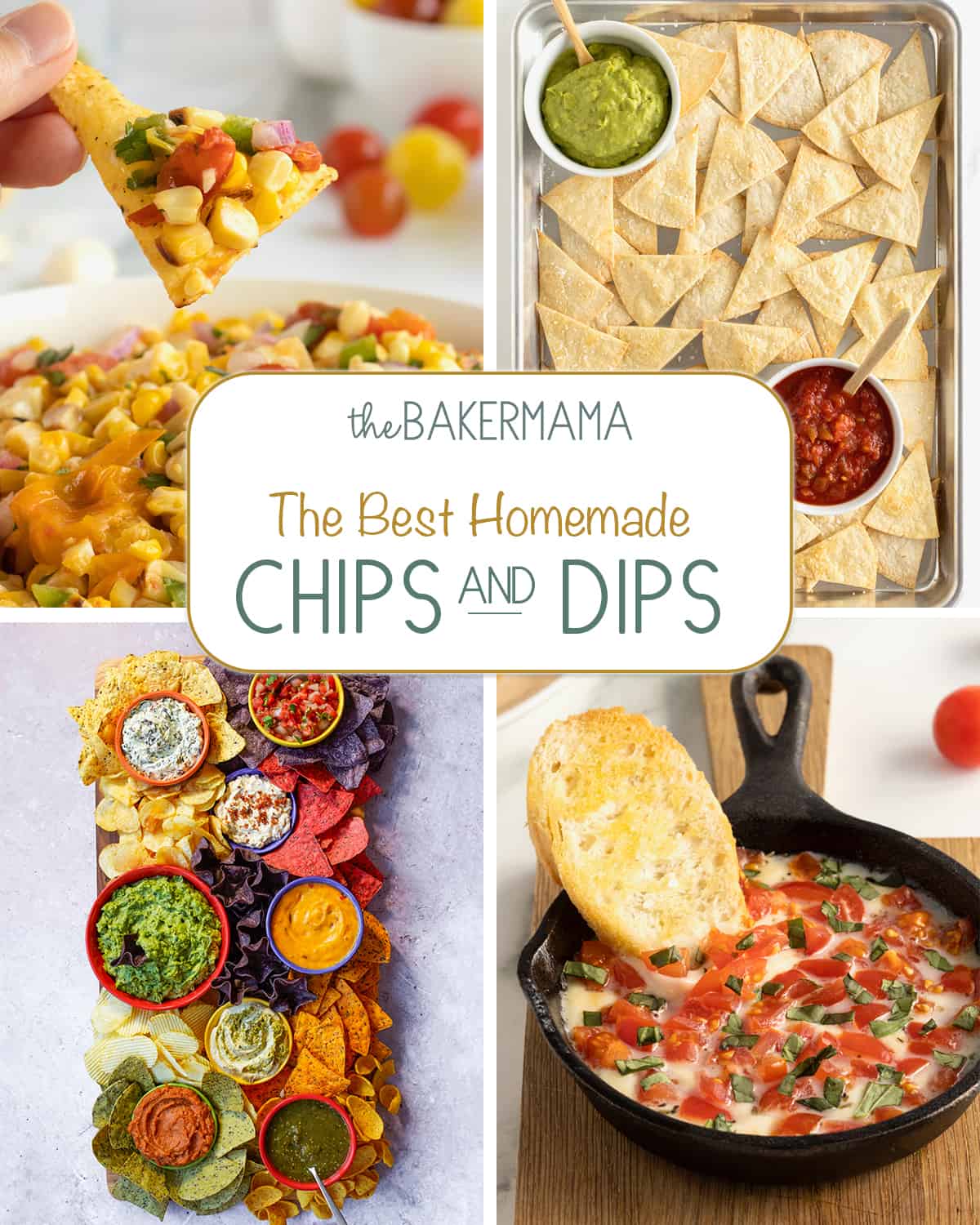 I dip, you dip, we dip! Who doesn't love chips and dips?! They're such a great snack or appetizer to any meal. With so many different ways to enjoy chips and dips, I've rounded up some of our favorite homemade chip and dip recipes for you to celebrate National Chip and Dip Day (March 23rd!) or any other day of the year!
This Chips & Dips Board is so great for a crowd and is easily customizable to best feed the number of people and the occasion. Just get a board, as many dips as you see fit, and a variety of your favorite chips. Place the dips in serving bowls across the board and then surround them with the chips. So great for an appetizer or to have set out during a football game watch party for everyone to snack on.
All of the delicious details, including several easy dip recipes are in my Beautiful Board Cookbook.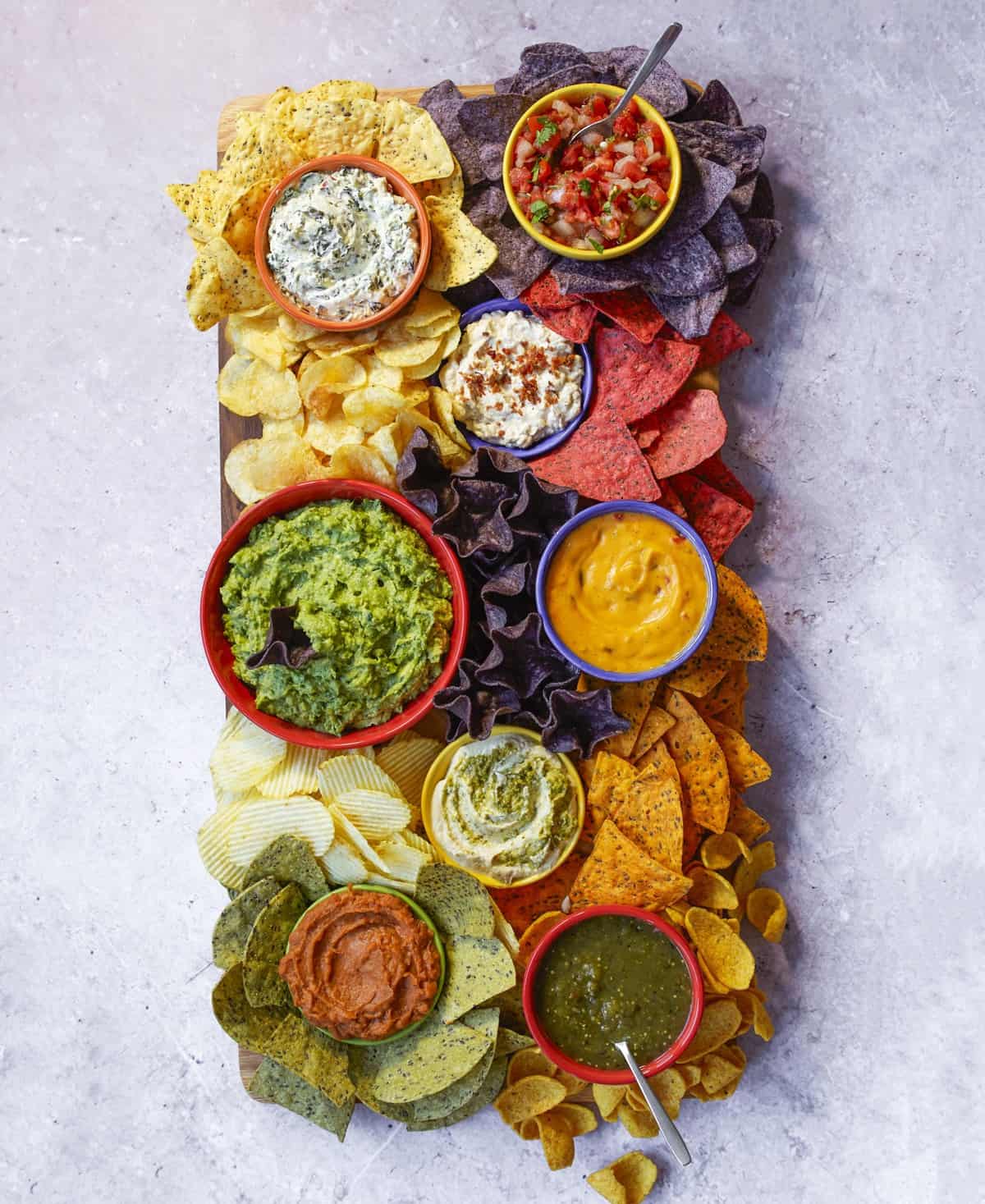 If you don't have a copy of Beautiful Boards yet, keep scrolling for my favorite homemade chip and dip recipes here on thebakermama.com.
The Best Homemade Chips
These easy Baked Tortilla Chips are healthier than their fried versions and great for dipping. Made with just 2 ingredients. They are a must try!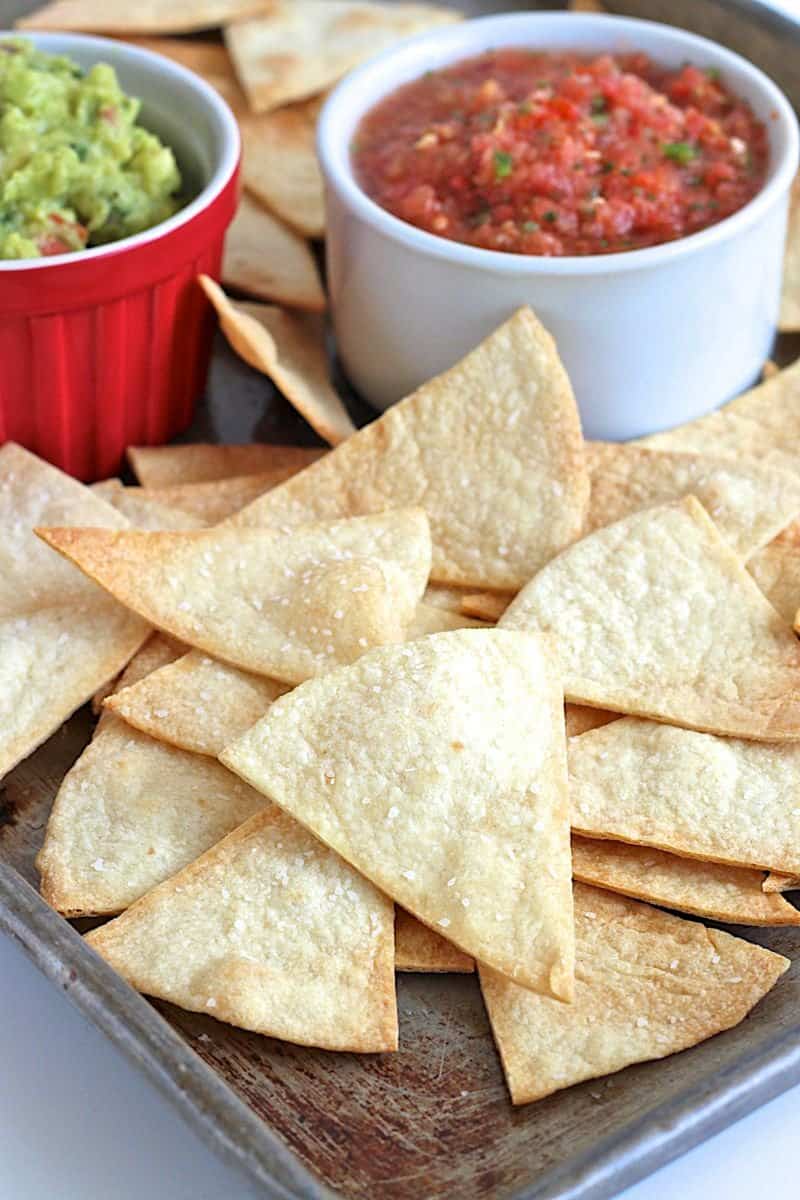 These super crisp oven-baked Sweet and Salty Potato Chips made with a mix of salt & peppered regular potatoes and sweetly seasoned sweet potatoes. They are simply irresistible!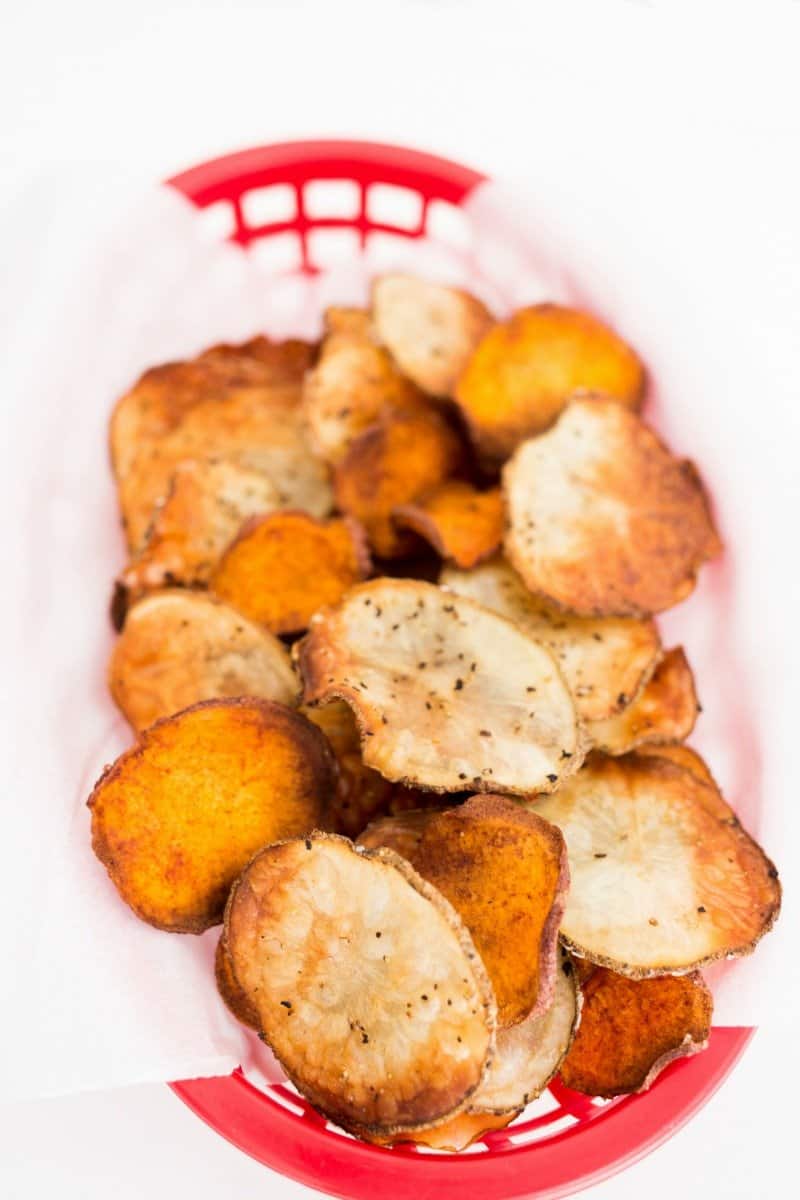 One bite of these easy Baked Corn Tortilla Chips and you'll be in chip heaven! Healthier than their fried cousins and every bit as tasty, they're sure to become your go-to snack!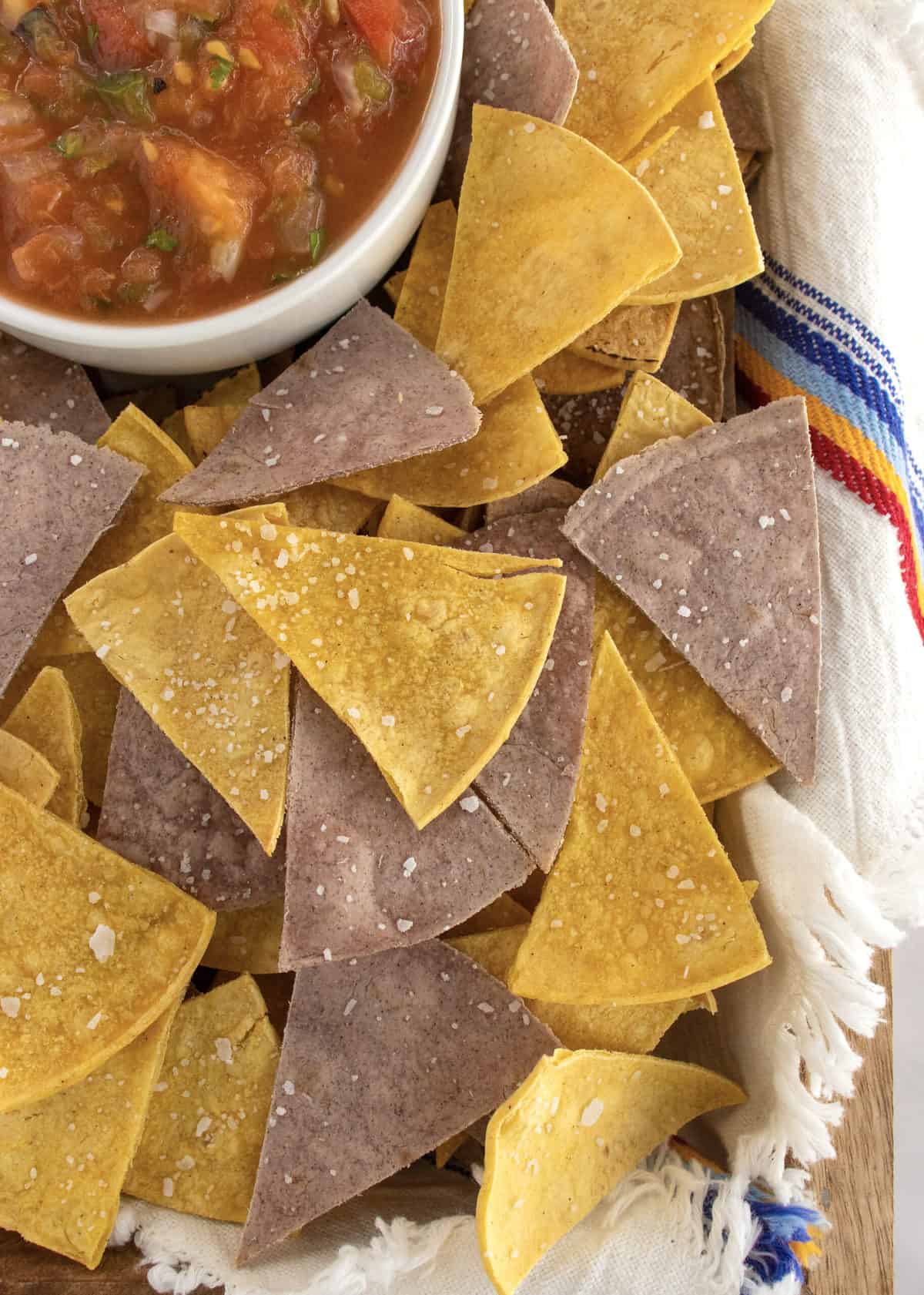 Light and Crispy Baked Wonton Chips bake up deliciously airy, golden brown and perfectly seasoned. They make the perfect appetizer or snack just ready for dipping in your favorite sauce!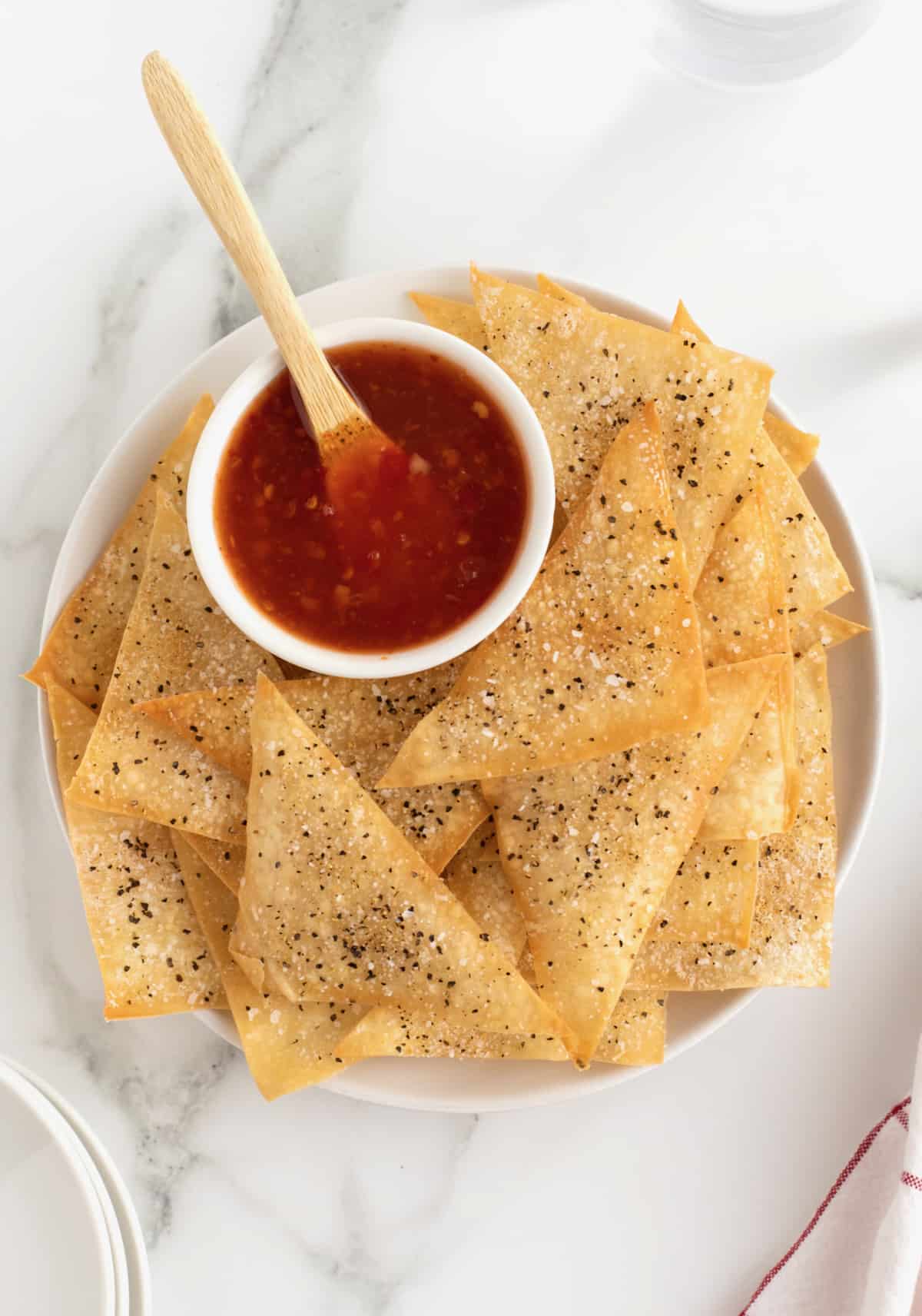 These perfectly seasoned Baked Pita Chips have all the crunch you love without any of the frying! Ten minutes in the oven turns fresh pita bread into chips ready to dip in your favorite hummus.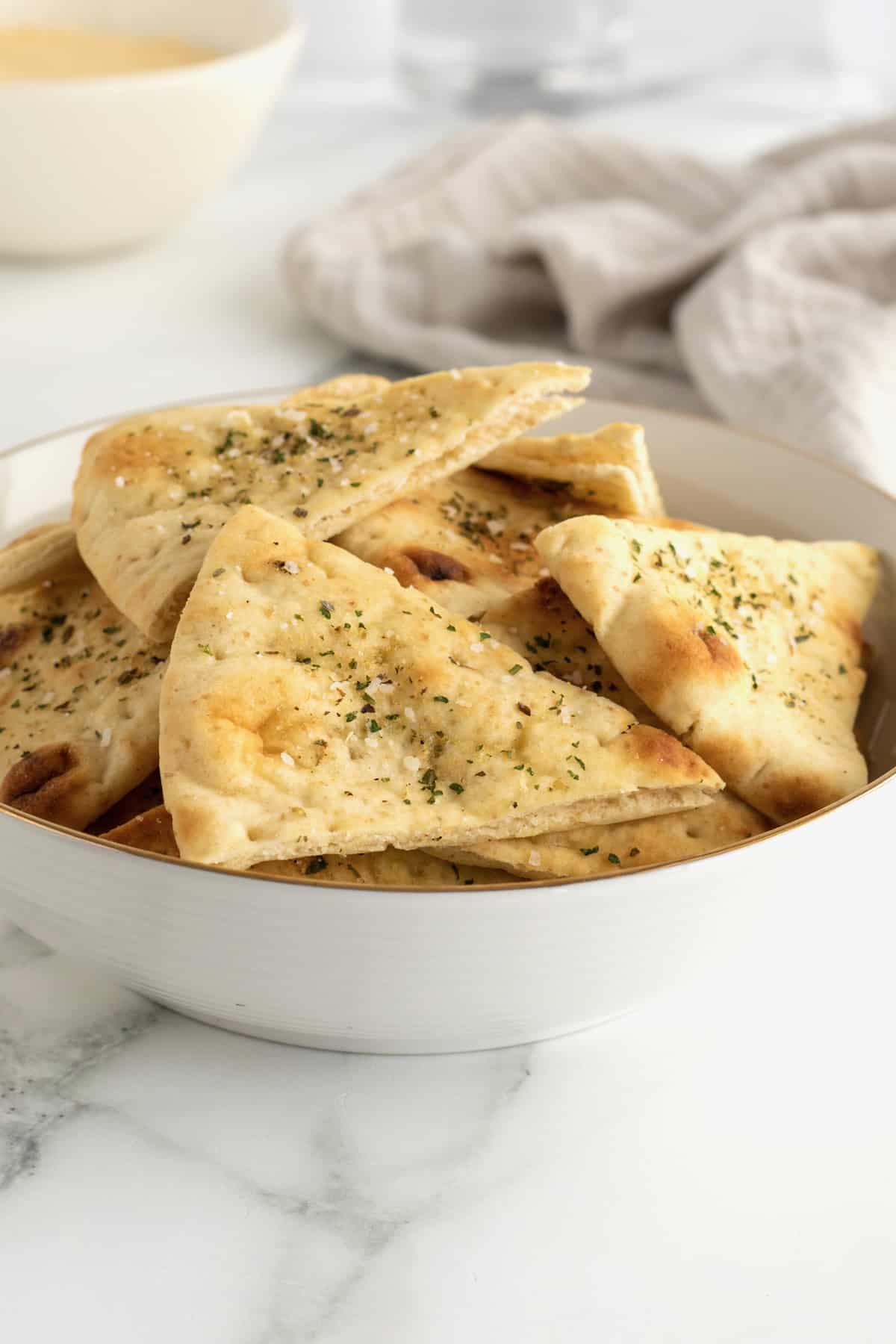 The Best Homemade Dips
Make this guacamole in your blender in a matter of minutes. Instead of hand chopping everything and then blending it into a paste with a mortar and pestle, I toss the ingredients in the blender and wholla! Seriously, this recipe is The Best Blender Guacamole you will ever eat!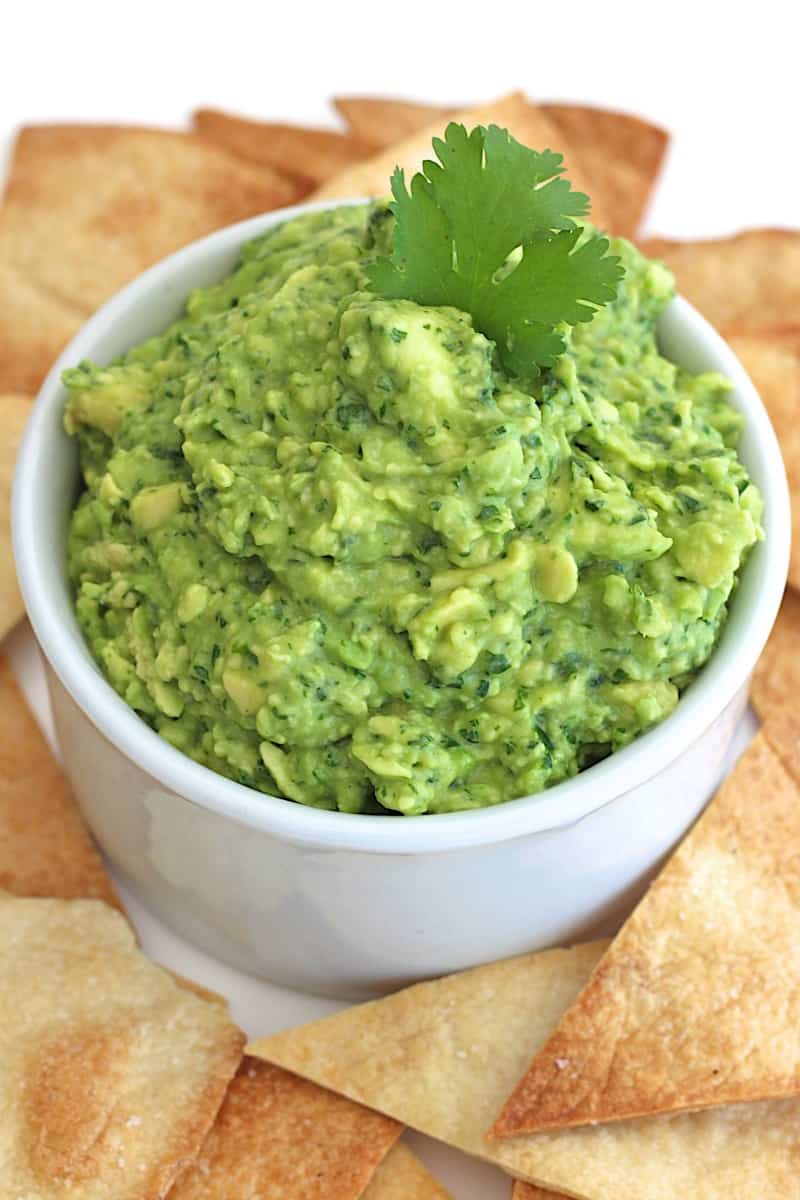 Pass the chips for this super fresh and simple Homemade Salsa made in your blender in a matter of minutes with all fresh ingredients.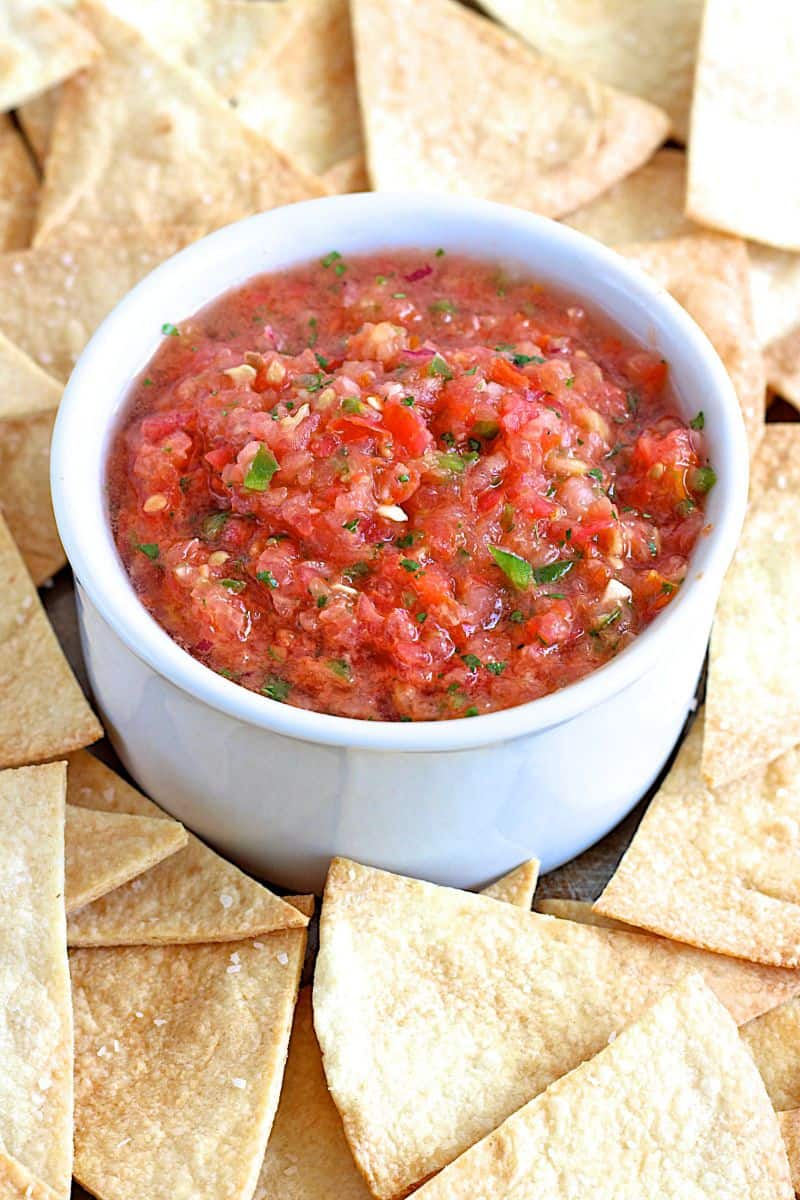 Give taco night a glow-up with my Roasted Tomato Salsa. It's your favorite smokey restaurant-style salsa made right at home!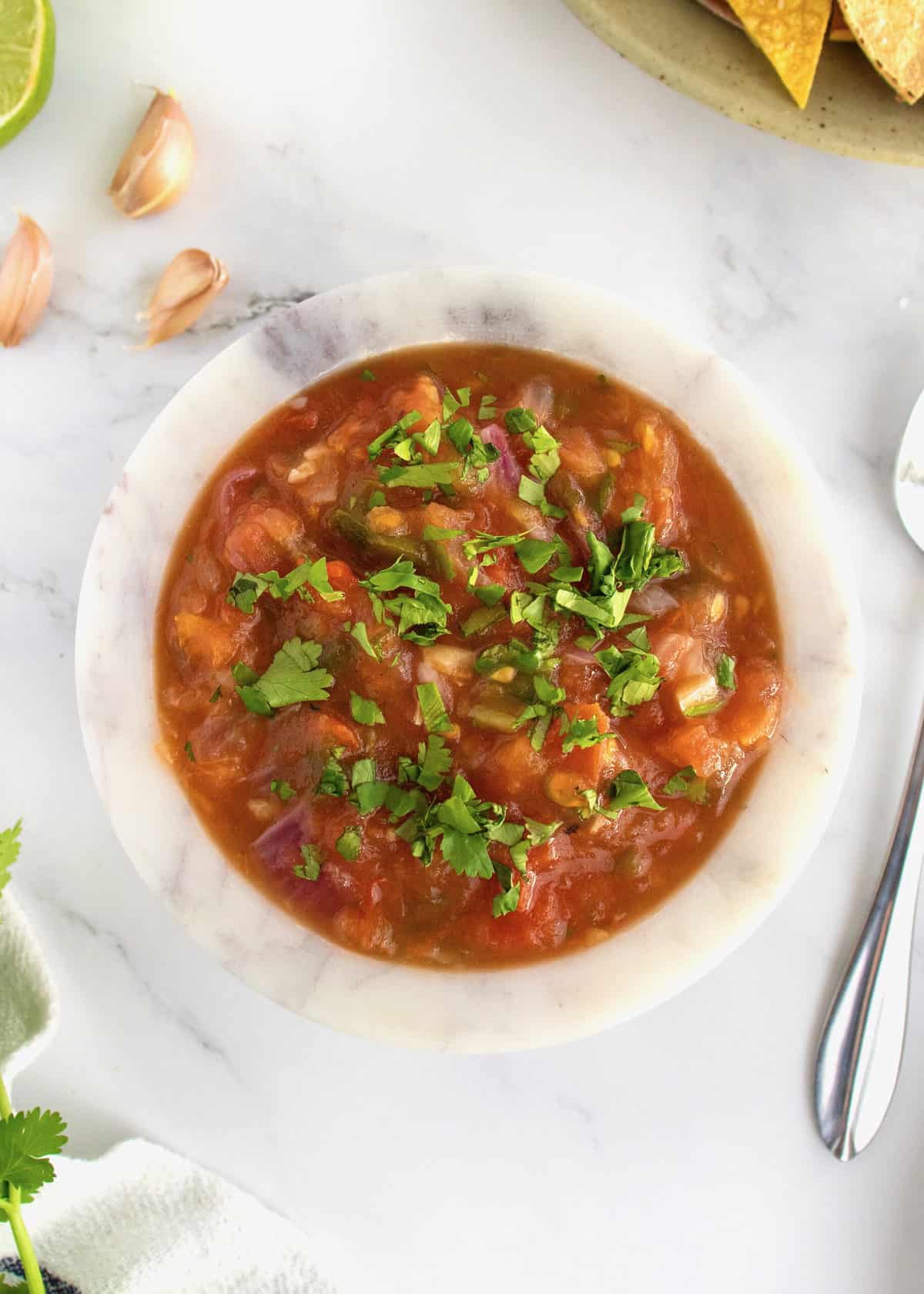 Creamy, chunky fresh avocado with finely minced fixings make the Perfect Guacamole for snacking, dipping and entertaining. It's perfectly scoopable!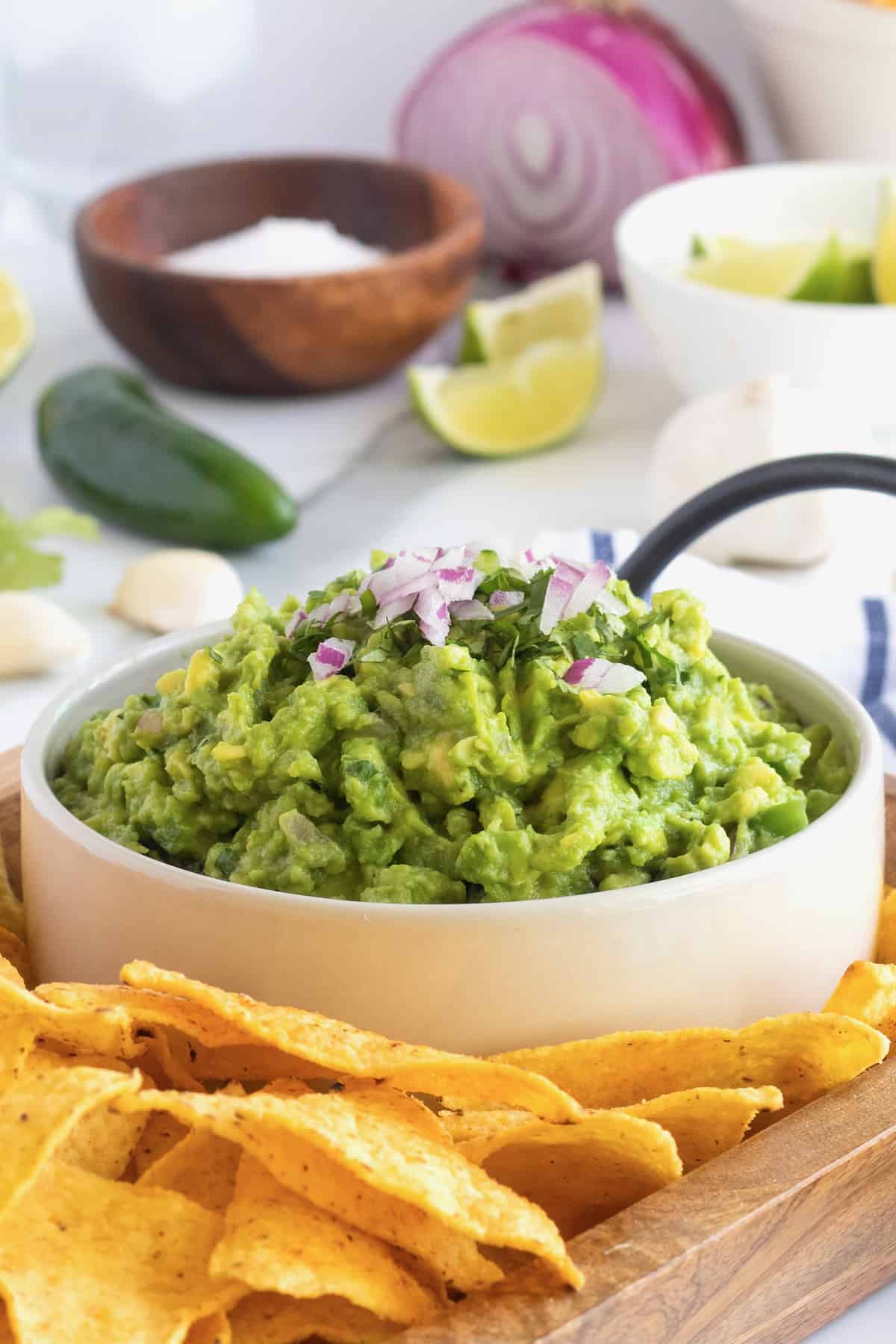 Restaurant Style Loaded Hummus
Chopped tomatoes, cucumber, red onion, olives, chickpeas, pepperoncini and tangy feta give this Restaurant Style Loaded Hummus amazing texture and flavor. Serve with baked pita chips for a fresh and filling snack!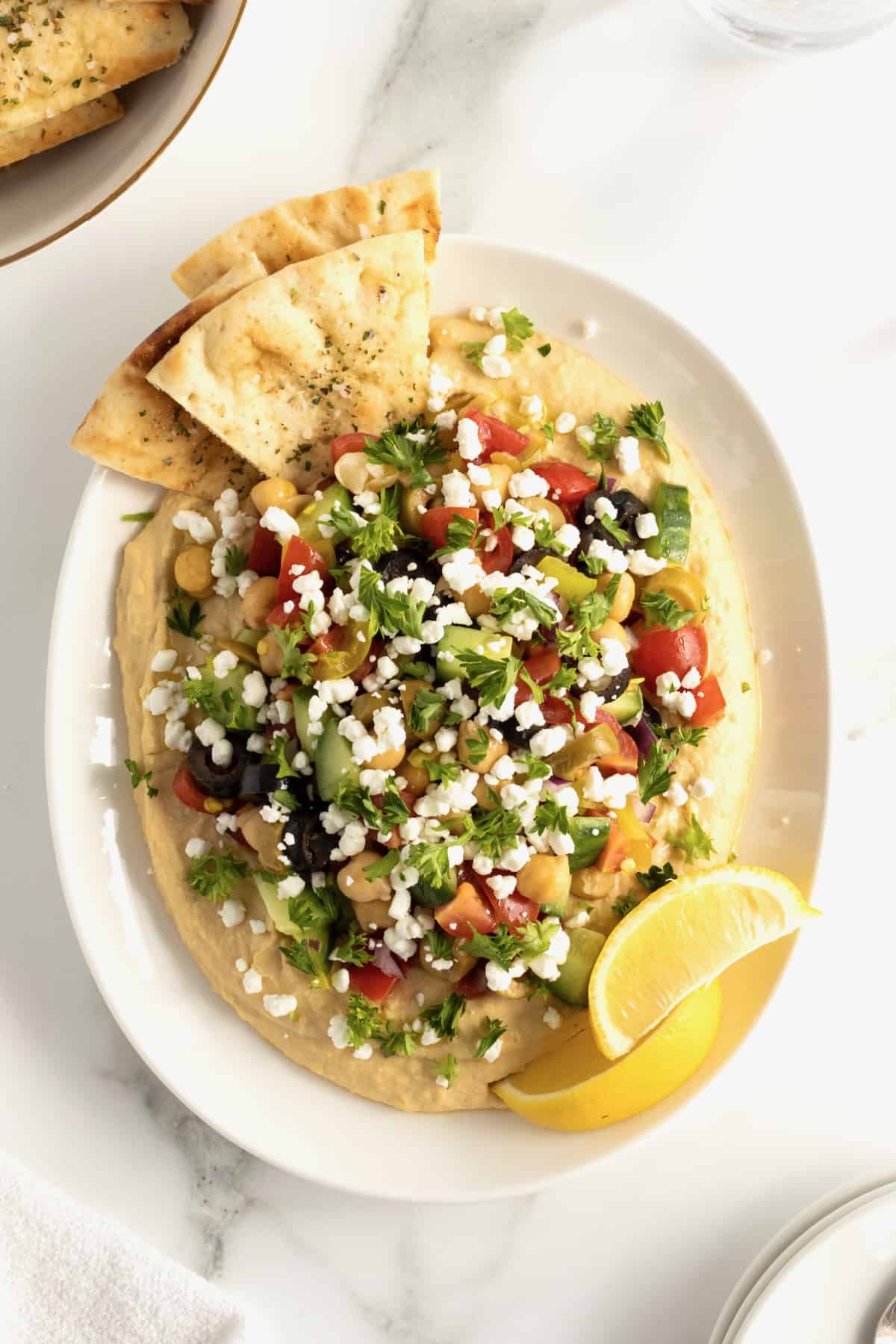 Move aside salsa, this Harlequin Dip is sure to attract all the chips at your next get-together. A quick and easy dip that is always a huge hit!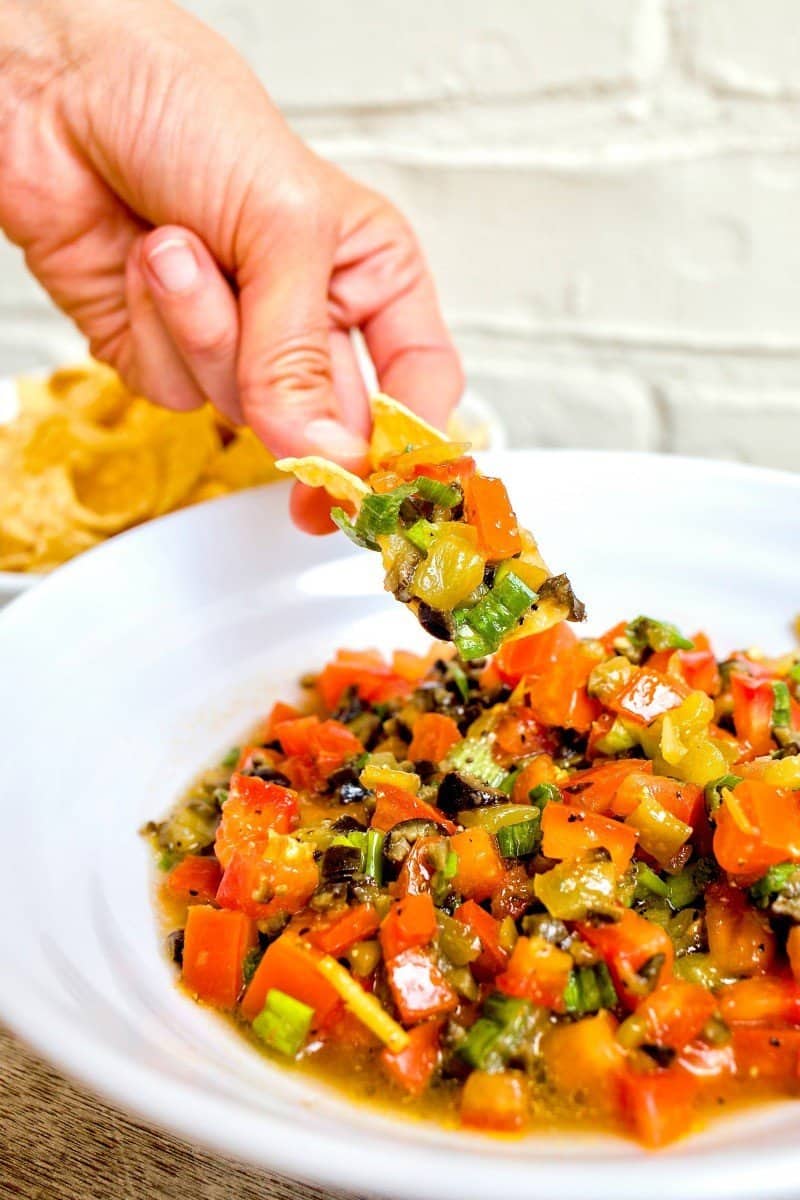 Whip up a party favorite in no time with my super easy and delicious 7-Layer Dip. Your guests won't be able to get enough of this fresh and filling appetizer!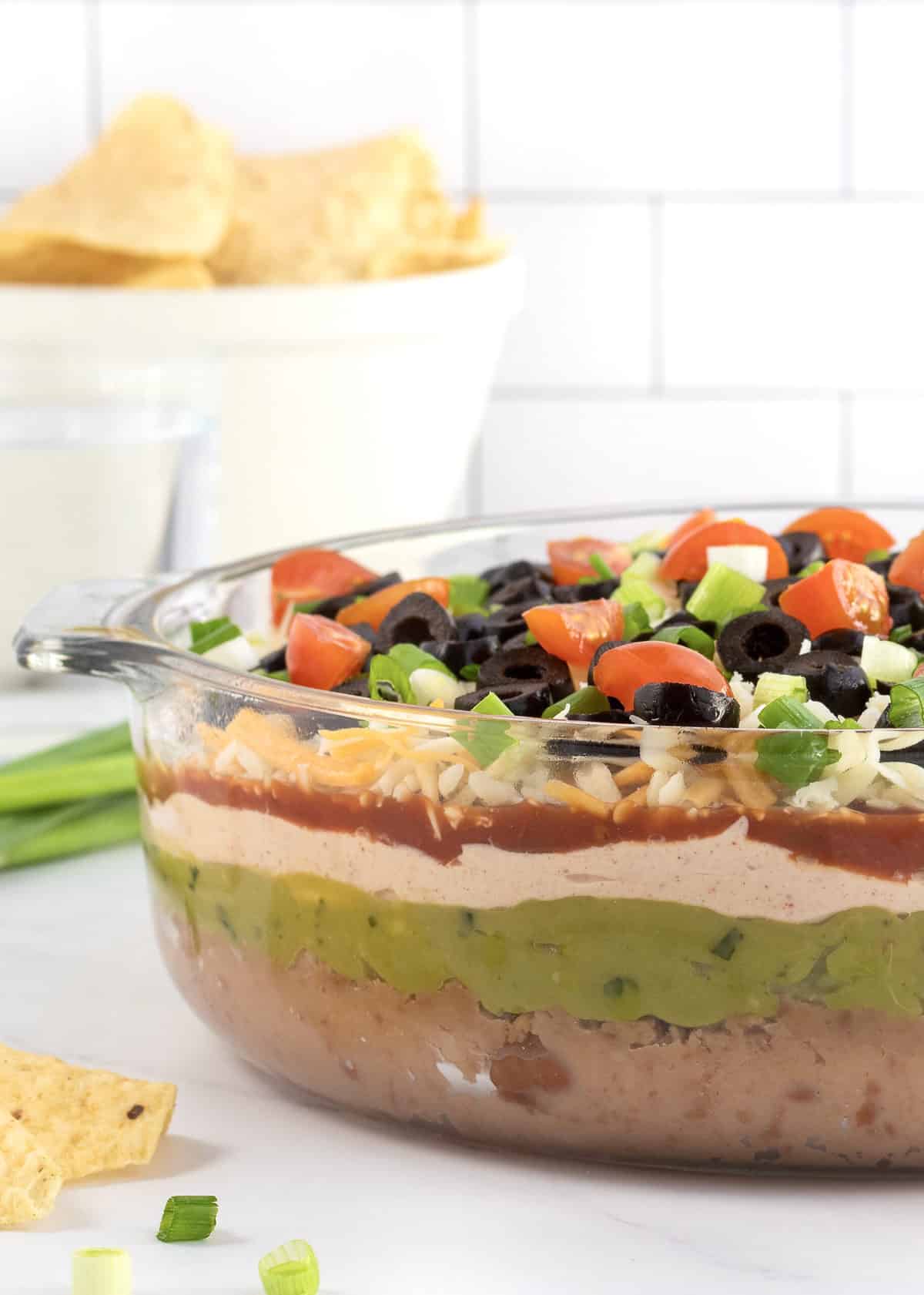 Easier to eat and just as tasty, this Buffalo Chicken Dip recipe is a craveable twist on your favorite wings. Filling, tangy, and with just enough heat to keep things interesting, it's a dip you'll dive right into again and again!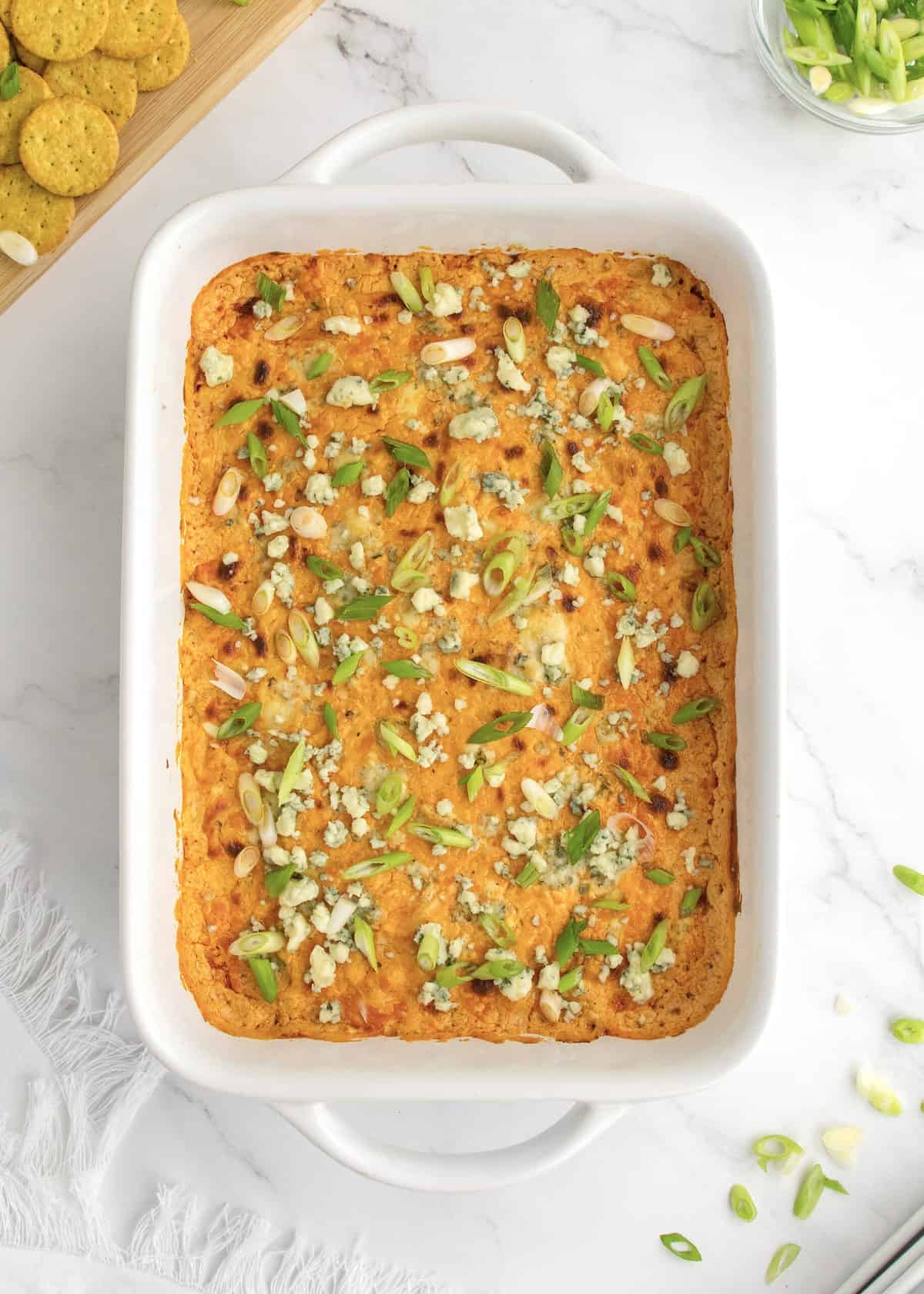 My friend,
Liz
from
@thelemonbowl
created a homemade hummus recipe that's better than any store bought. Easy to make and tastes so great!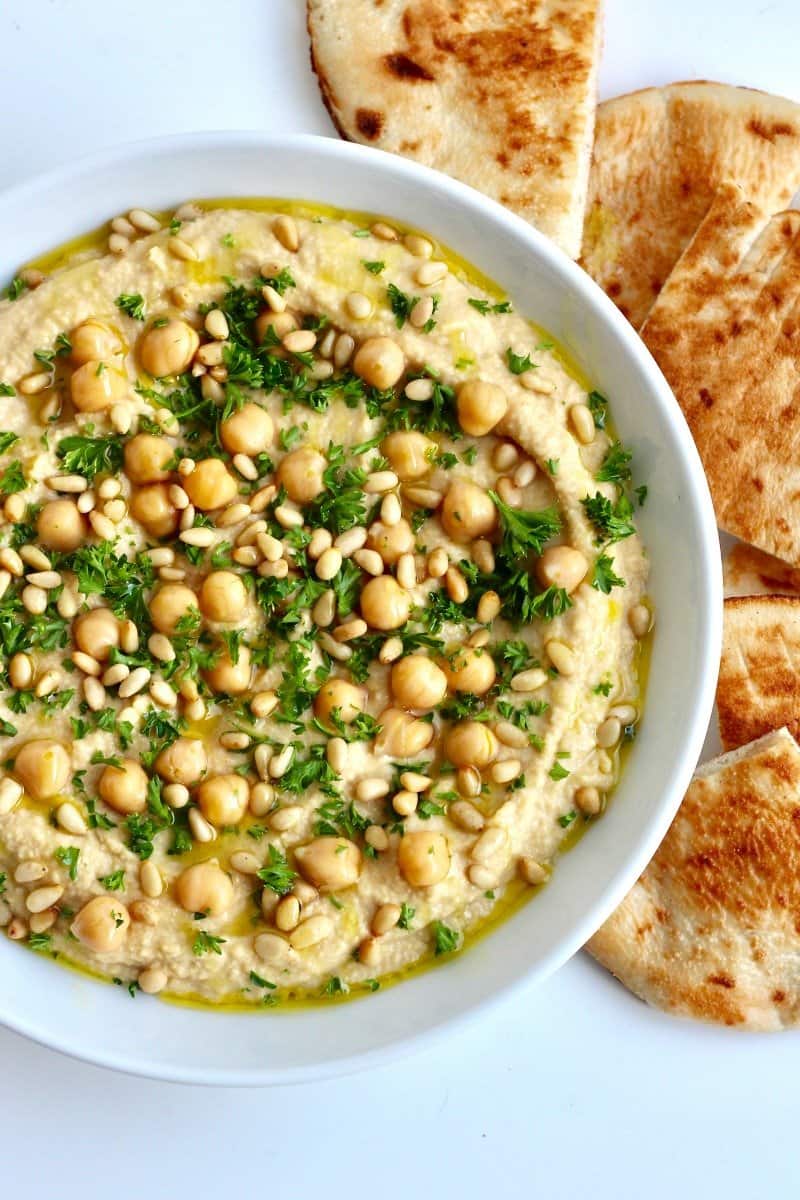 Grilled corn and roasted tomatoes come together is this fresh and flavorful Grilled Corn Salsa that makes for such a great summer dip or side dish!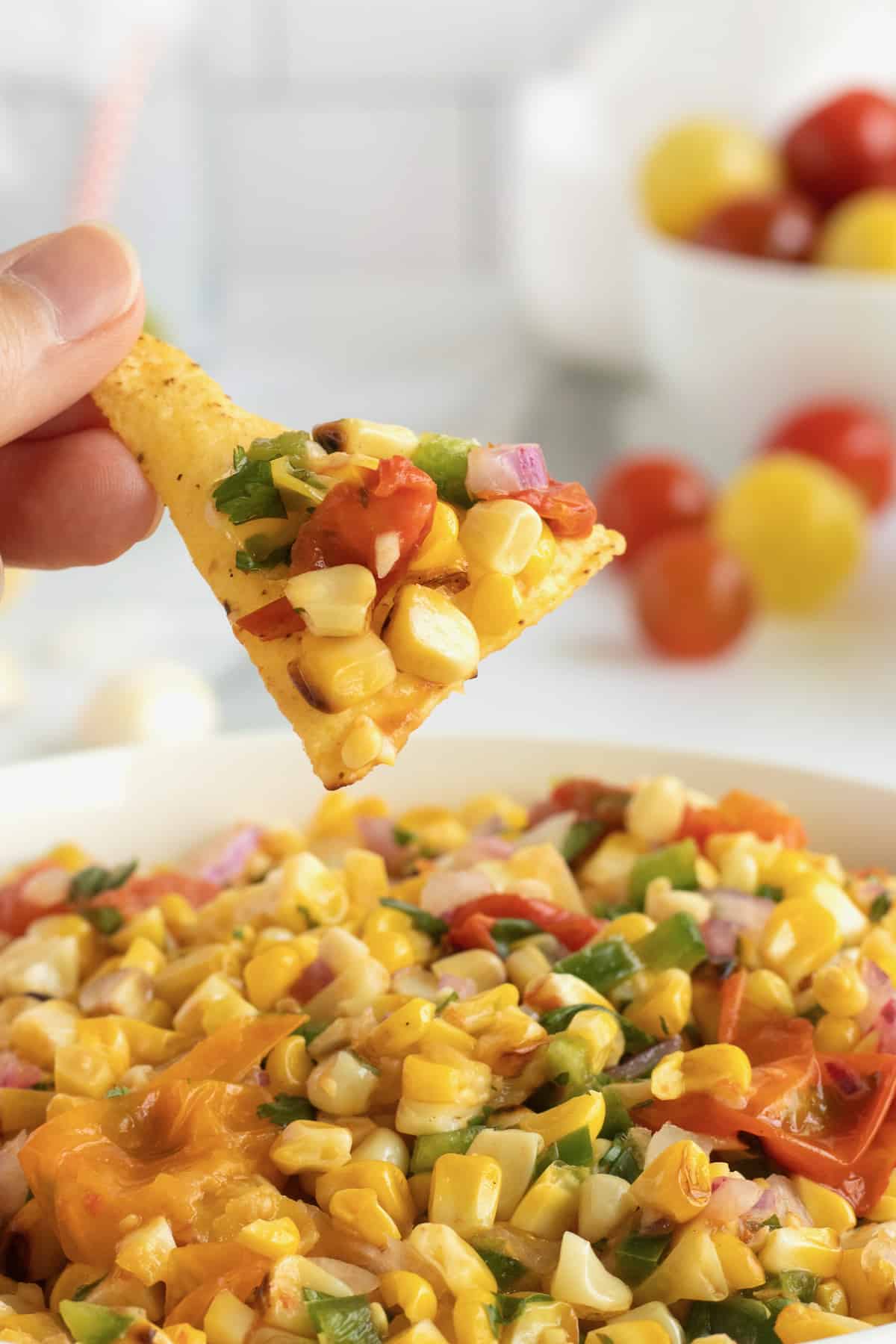 This Skillet Queso Fundido is pure cheesy goodness that comes together in minutes with just 3 ingredients. Pass those chips!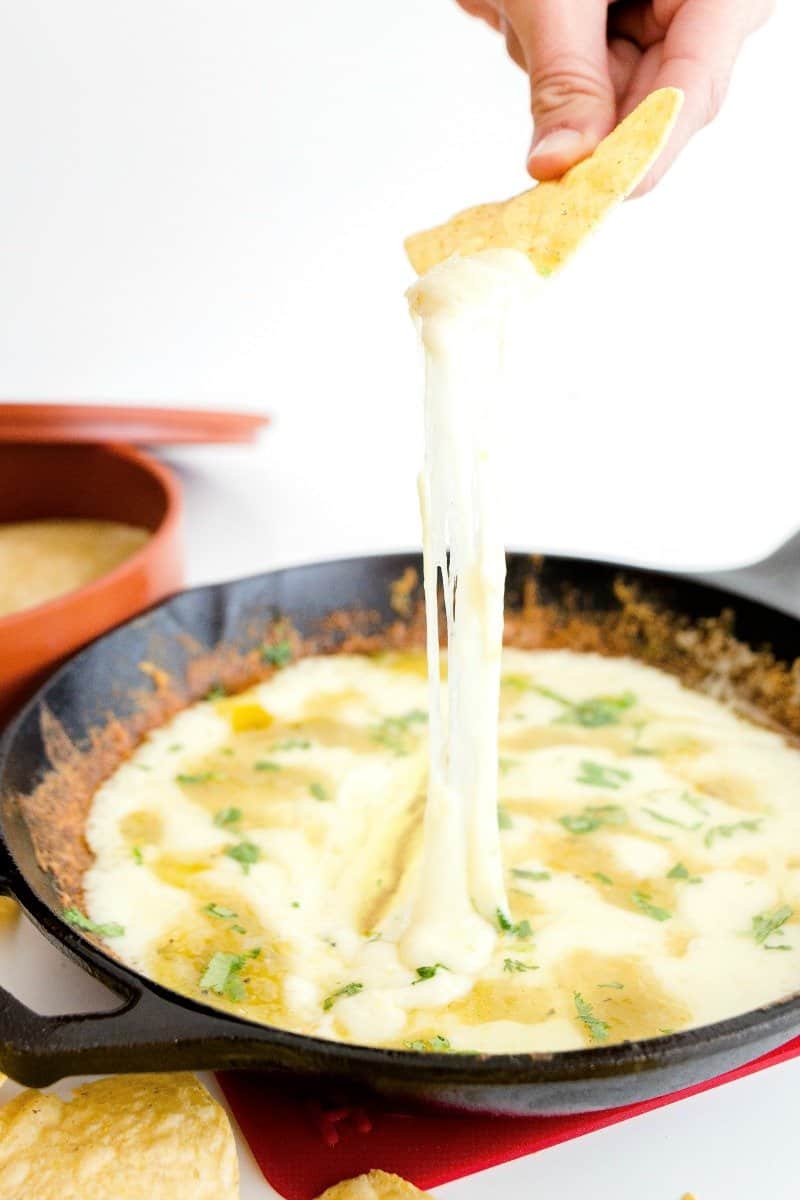 This simple and delicious Spinach Dip is such a great appetizer to serve for any occasion. Everyone always enjoys dipping into it with fresh veggies, chunks of bread and, of course, chips!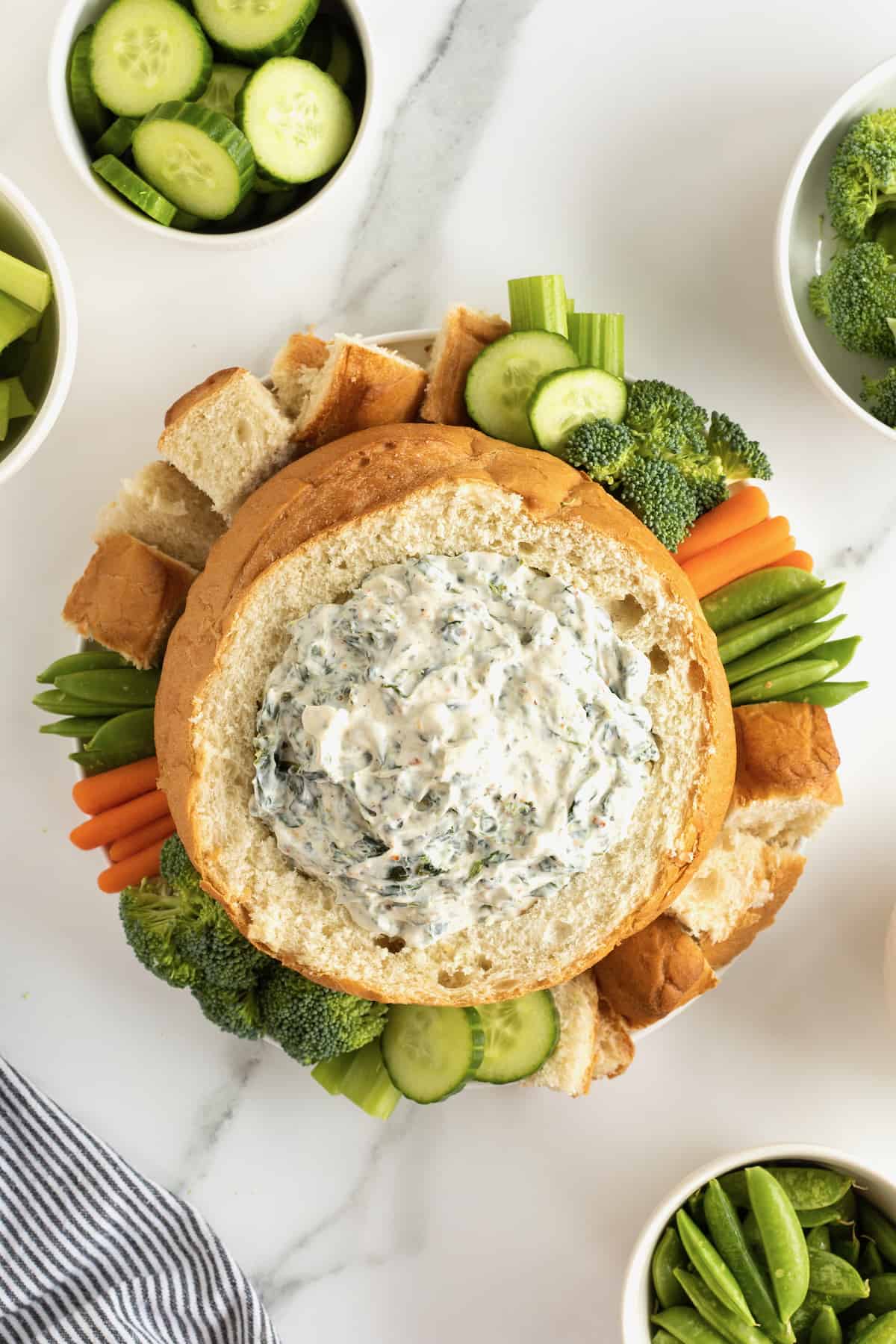 This hot and bubbly Skillet Caprese Dip blends melted mozzarella, ripe tomatoes and fresh basil for an easy and delicious appetizer perfect for date night or any night!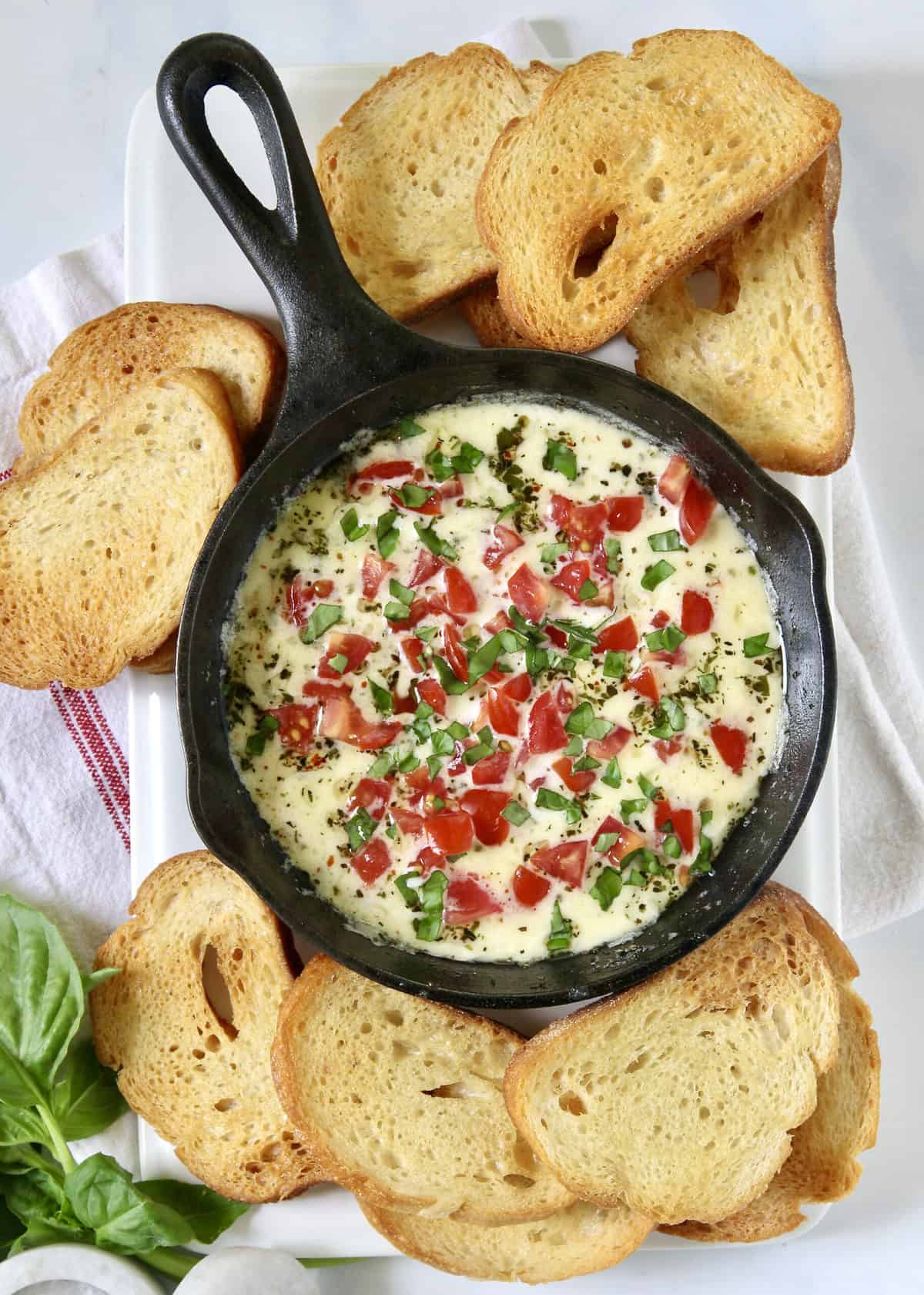 Cheese lovers won't be able to get enough of this Pimento Cheese Dip. It's easy to make and so savory and tangy, it's sure to be a hit at your next get-together. Dig in, y'all!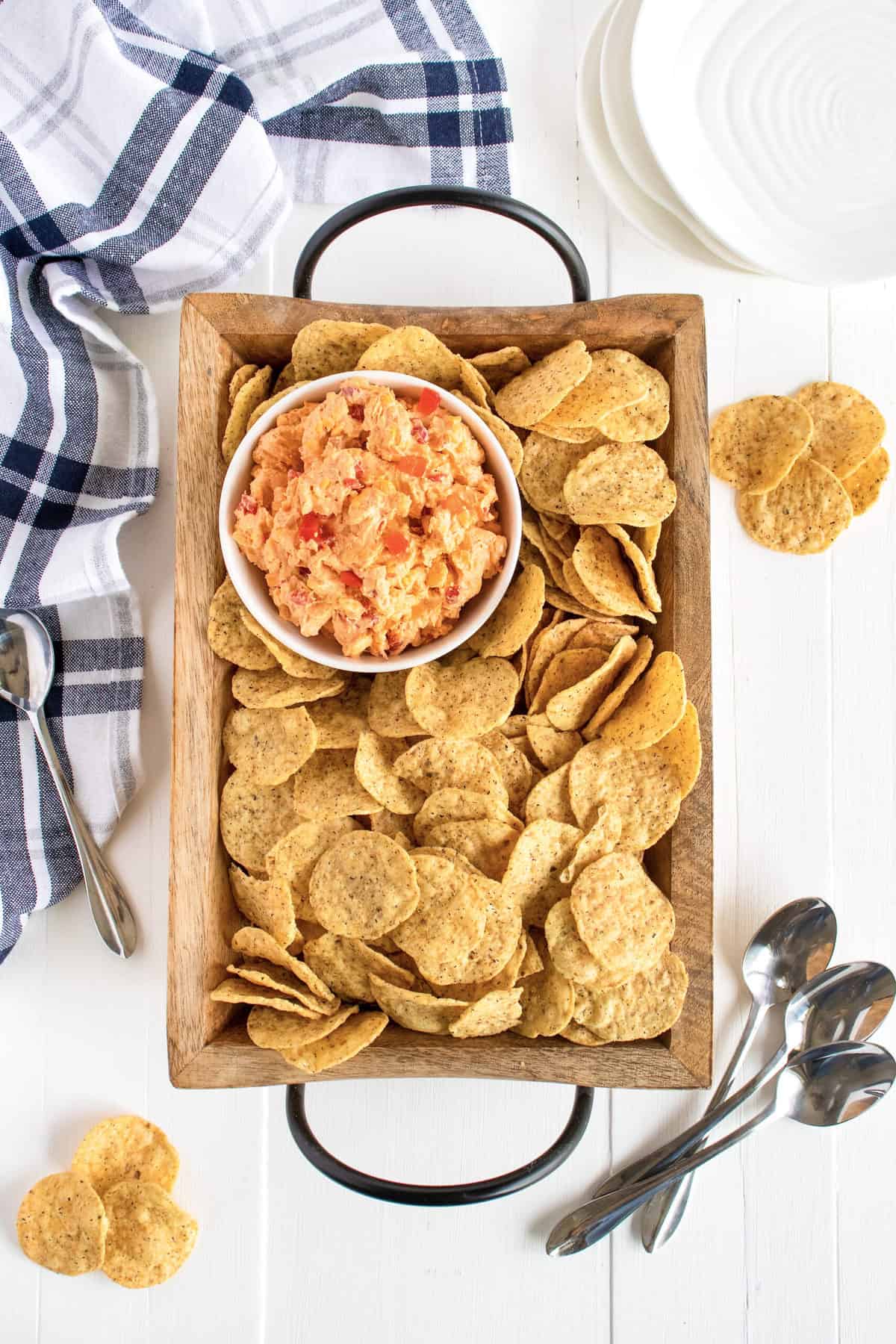 It only takes 5 minutes to blend up this Creamy Edamame Hummus Dip. It makes a deliciously simple and nutritious snack the whole family will love!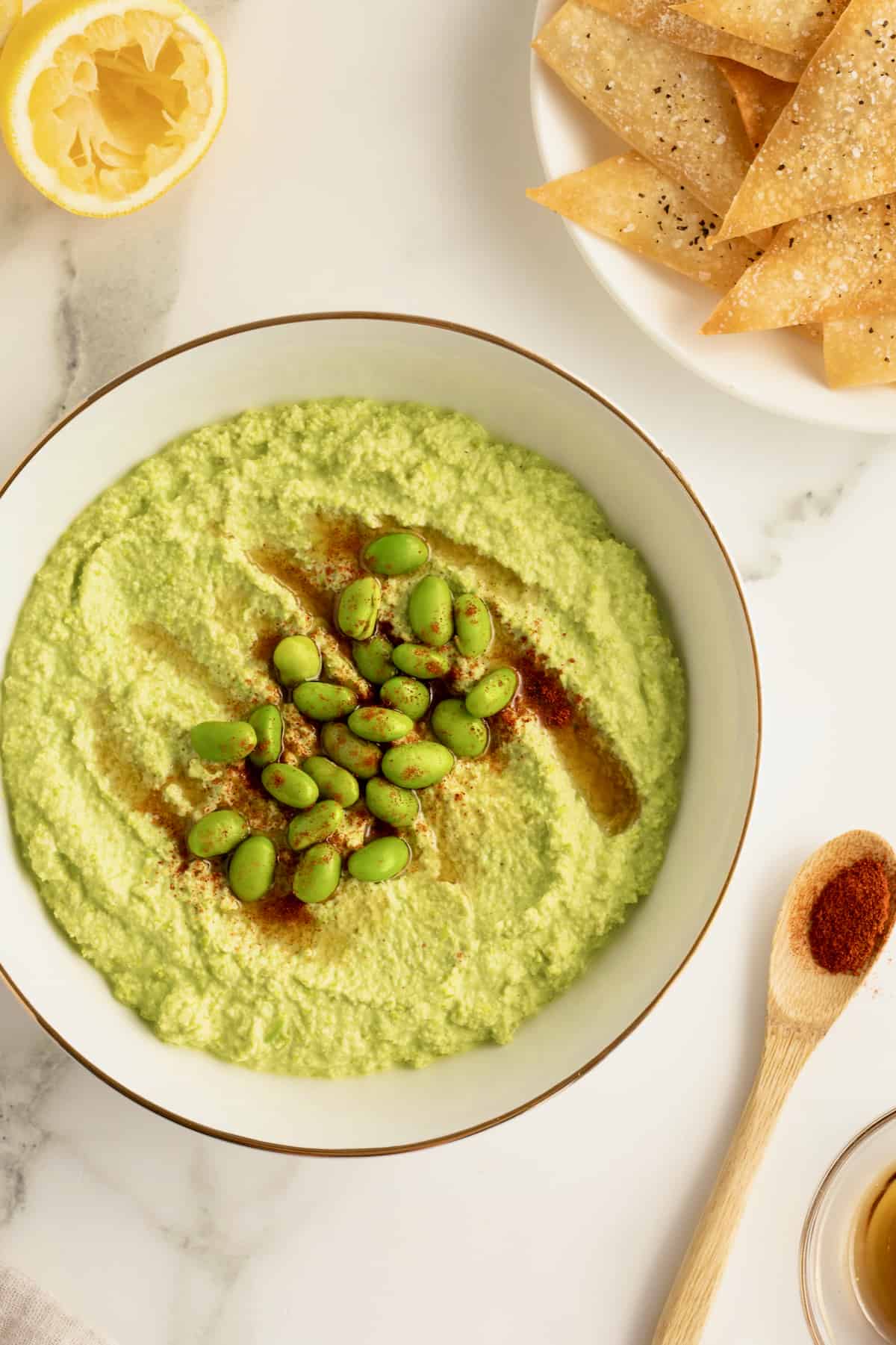 There you have it, my friends! Several easy and delicious homemade chip and dip recipes that you're sure to enjoy!
When you make one of my recipes, be sure to snap a picture and share it with me on Instagram @thebakermama so I can see.
I love seeing you make and enjoy my recipes. Have fun and enjoy!
xoxo,