Cooking with kids can be so much fun with a good plan and the right recipes! Here's a round-up of several great recipes that are perfect for making with kids or letting the kids make on their own. Let's get cooking, kiddos!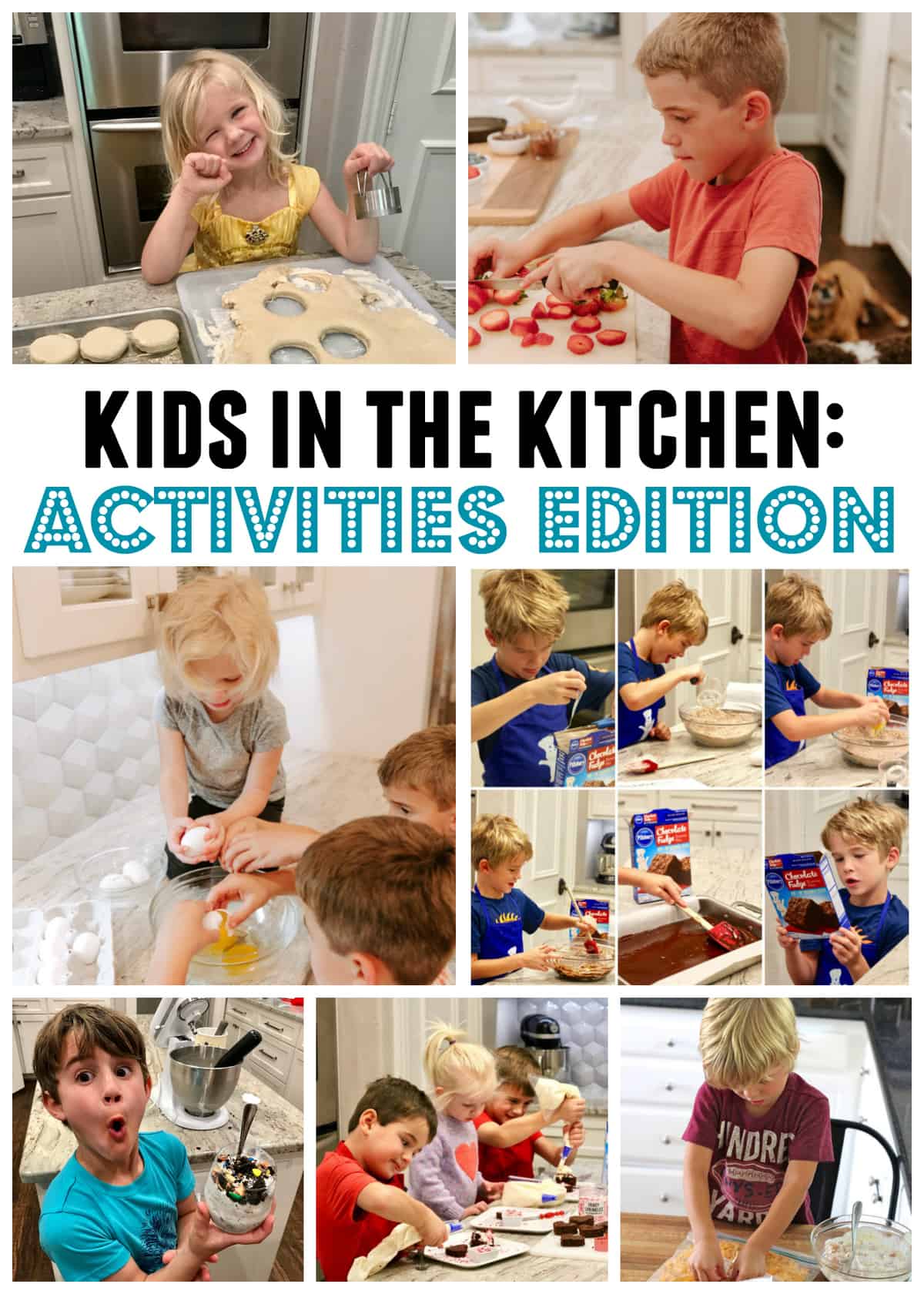 Our kitchen is the heart of our home and it brings us so much joy to have our kids join in all of the fun and yum created in it! We've always tried to involve them as much as possible with age appropriate tasks. Whether it's cracking eggs, measuring out ingredients, reading the instructions, or making an entire recipe on their own, getting them involved and excited about preparing food has always been important to us.
With summer break here, I thought it would be a great time to share some of our favorite ways to get the kids involved in the kitchen. Having the kids make their own snack, treat or even help make the family meal really can be so much fun and empowering for them! It's also a great way to entertain them and teach them how to cook. I hope this round-up of recipes inspires you to get your littles involved too!
You can also find lots of ideas in my KIDS IN THE KITCHEN: DISTRACTING AND INVOLVING THEM WHILE YOU COOK post as well as my KIDS IN THE KITCHEN: HOLIDAY EDITION post. I'm in the kitchen cooking everyday with these kiddos helping and I wouldn't wish it any other way.
Let the kids toss handfuls of their favorite pantry snacks in a big bowl with fresh popped popcorn and you've got a quick, tasty Pantry Popcorn Mix that's perfect for movie night in or anytime snacking really!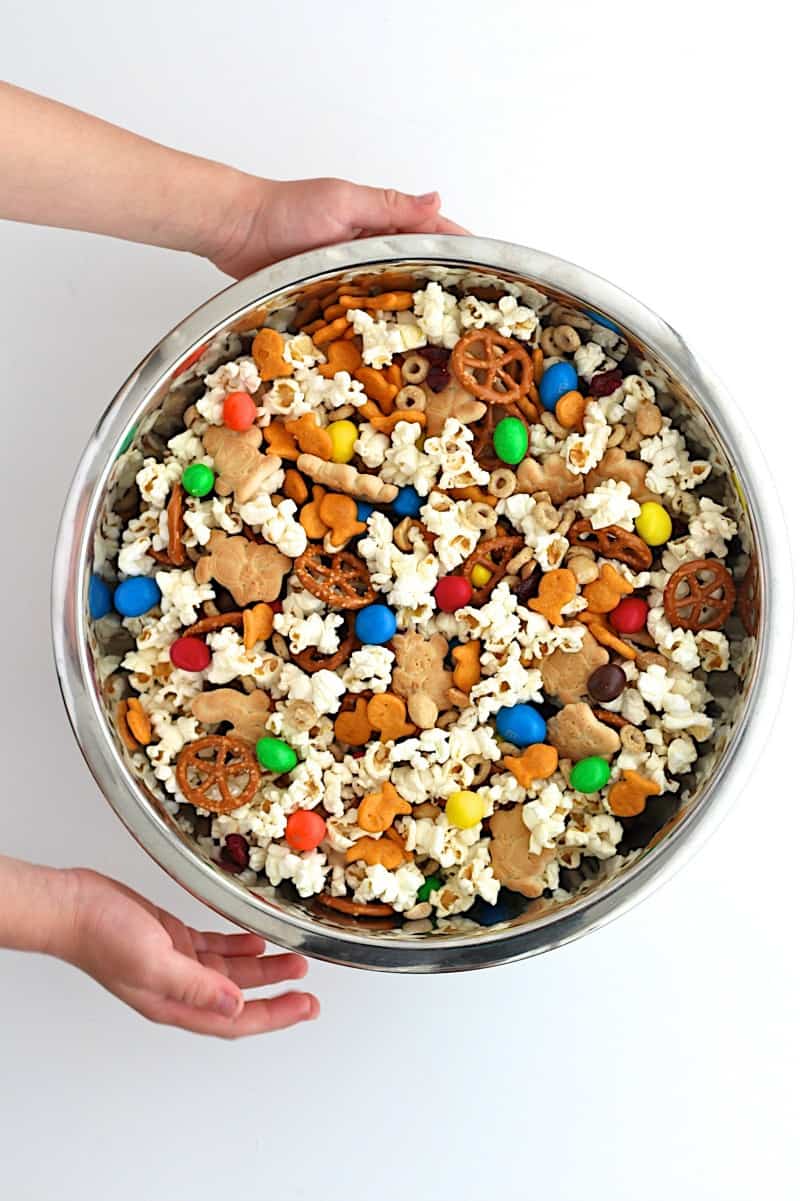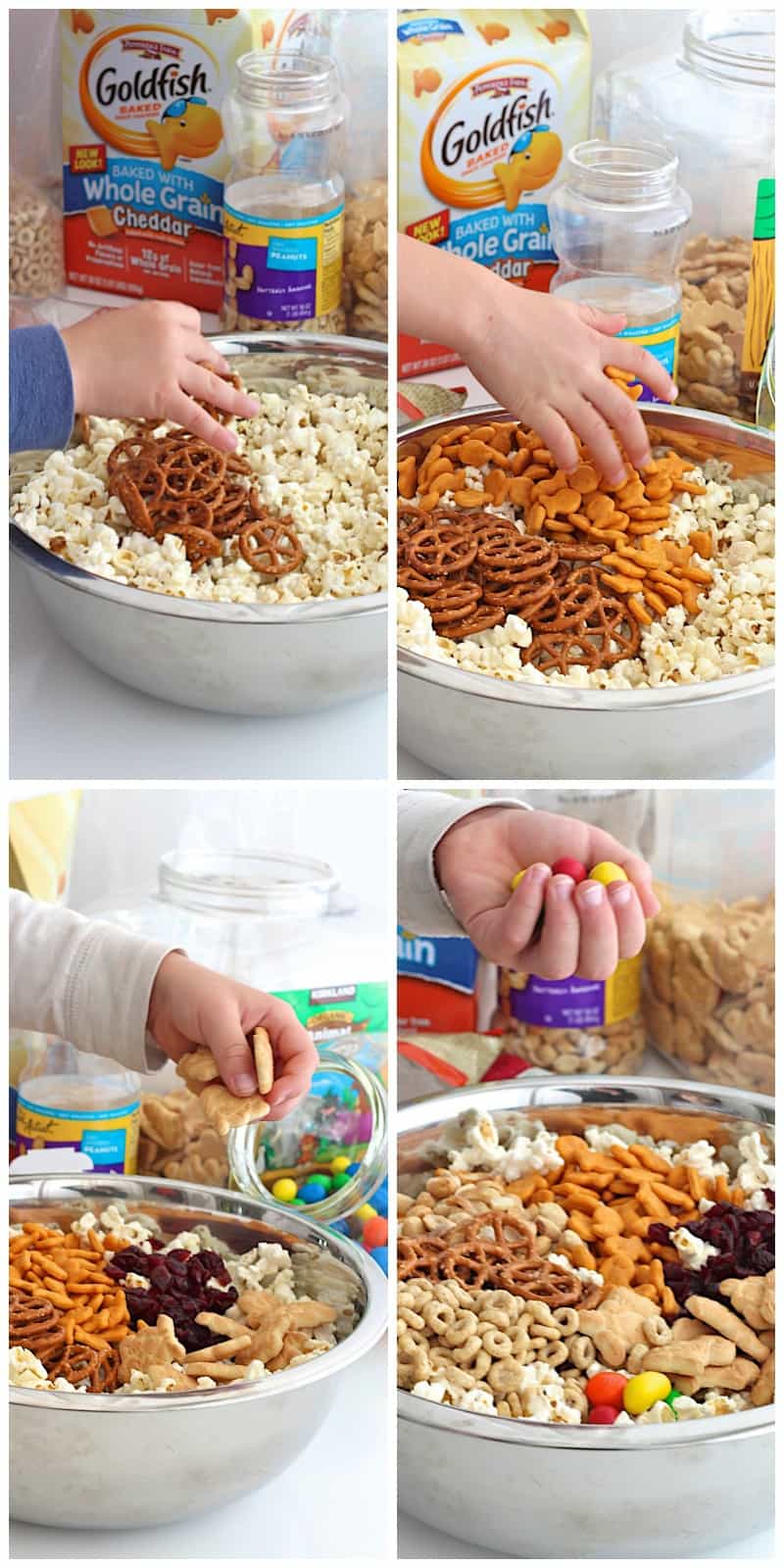 No-Bake Monster Cookie Balls are one of our favorite treats. The kids love helping make them and of course, we all love eating them! Let the kids help get the ingredients out of the pantry, measure them into the mixing bowl, mix them together and form the mixture into balls.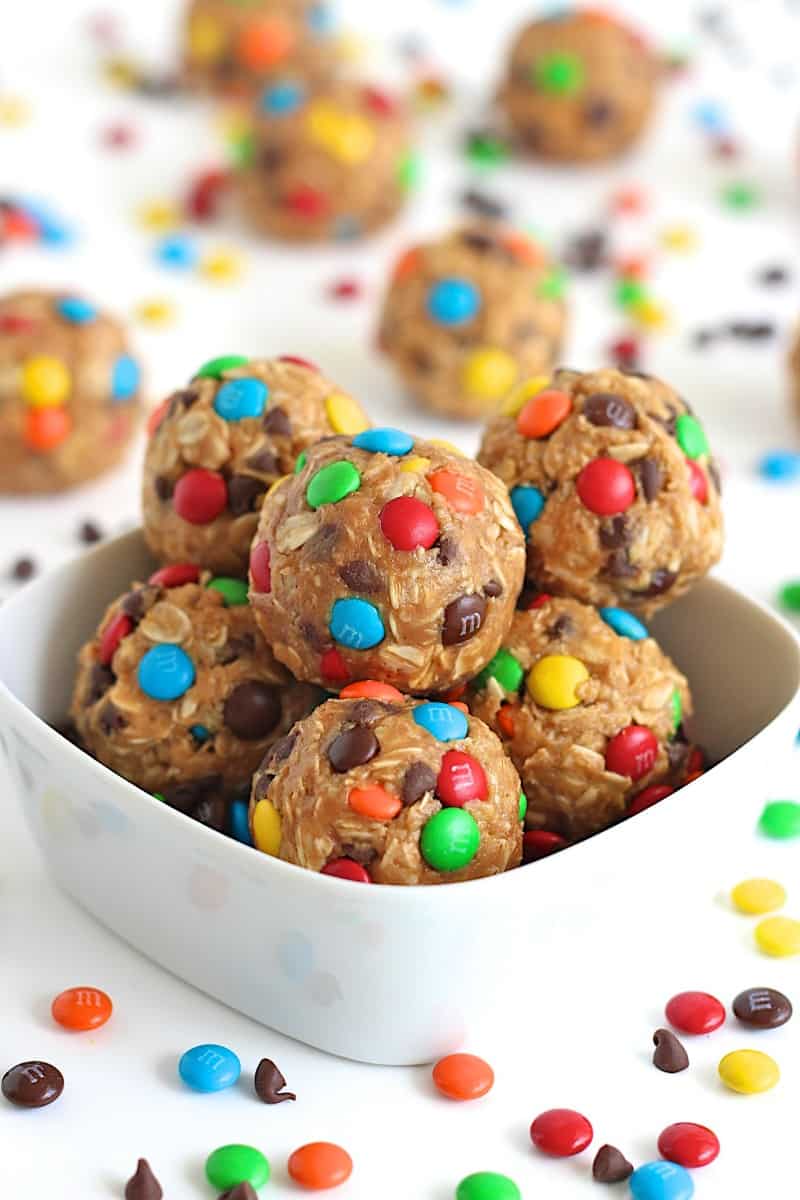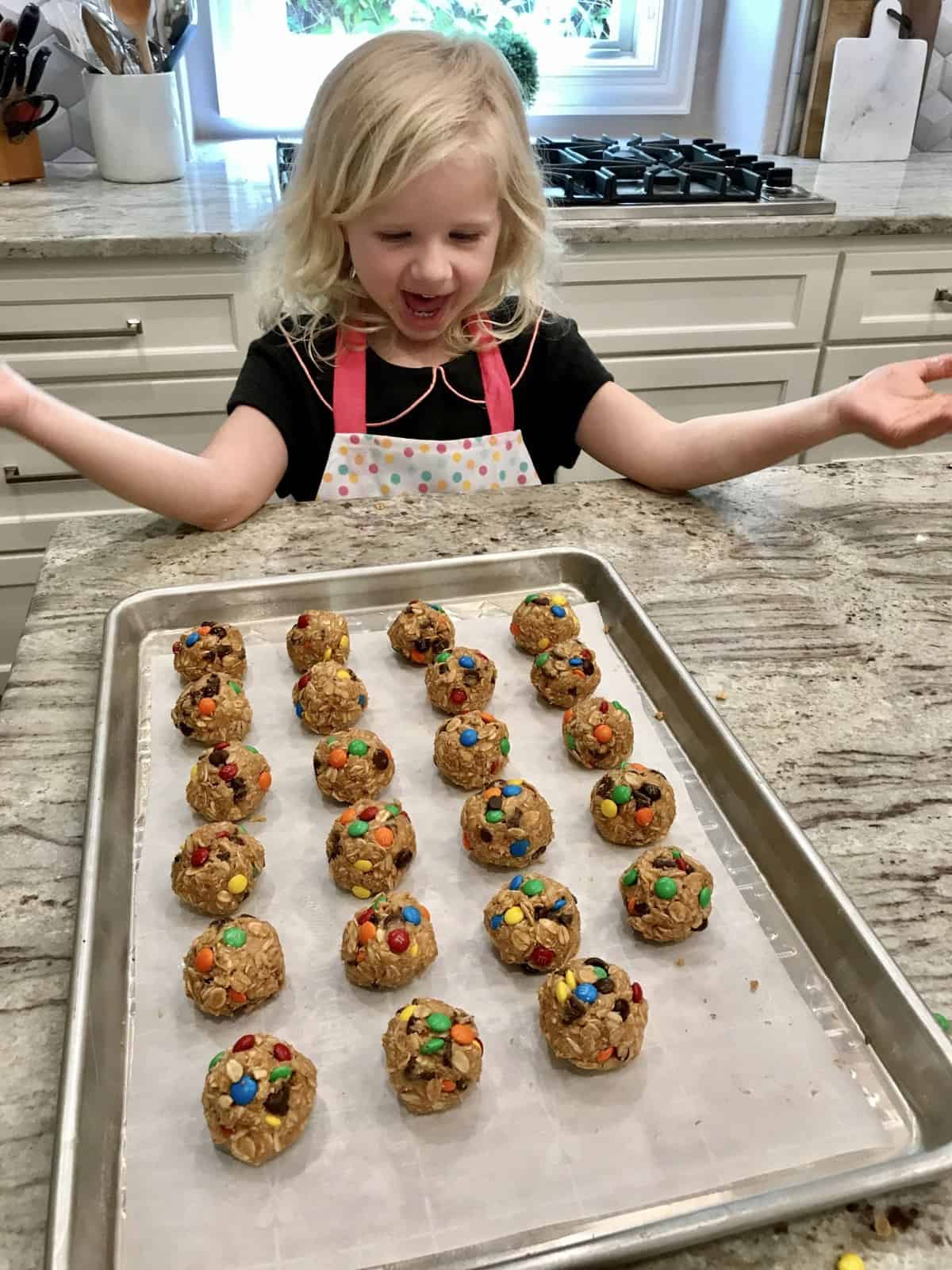 Quick and easy Pizza Toast is one of our favorite recipes to make for a satisfying lunch or busy weeknight dinner. Let the kids help arrange the bread on the pan, spread the sauce, sprinkle the cheese and arrange the pepperoni. Everyone loves them!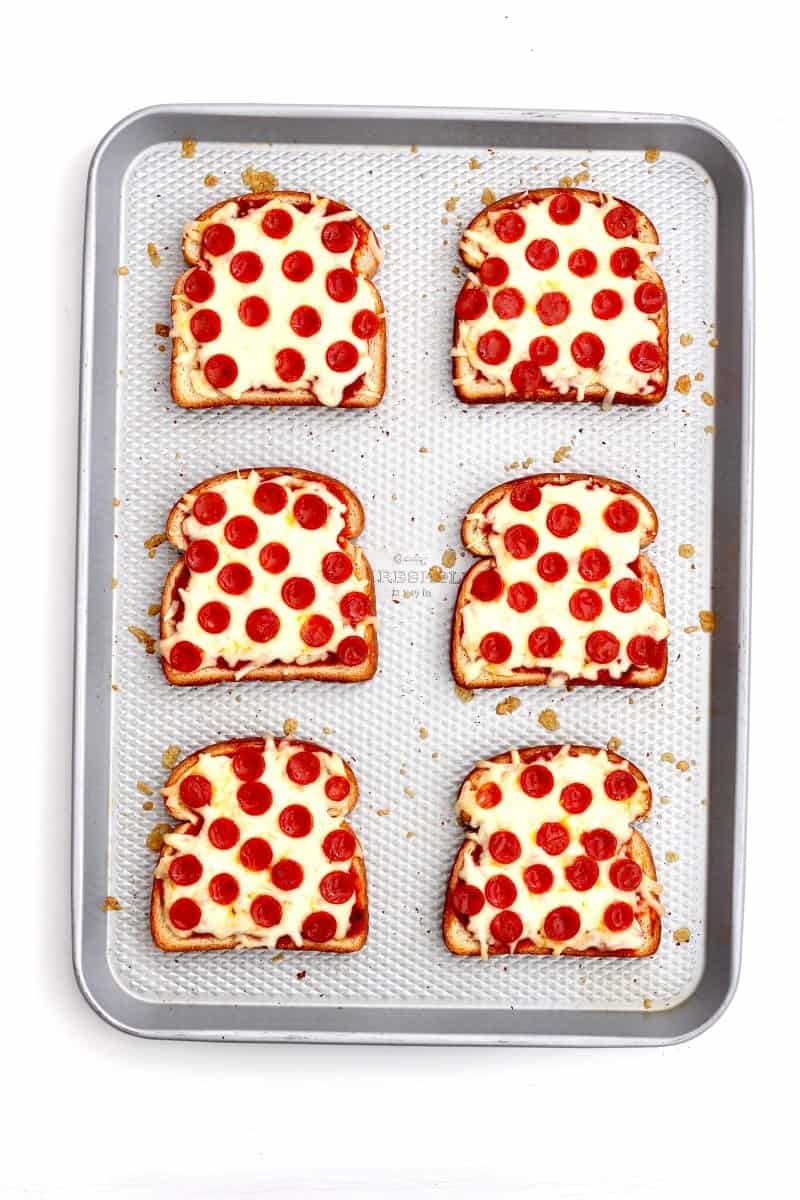 This One-Bowl Muffins (Many Ways!) recipe is so easy and lets you bake several delicious muffin variations at once. The add-in options are endless. The kids can help mix the muffin batter, scoop it into the muffin pan, select the add-ins you use and press the add-ins into each mini muffin. One of my favorite recipes to make with the kids!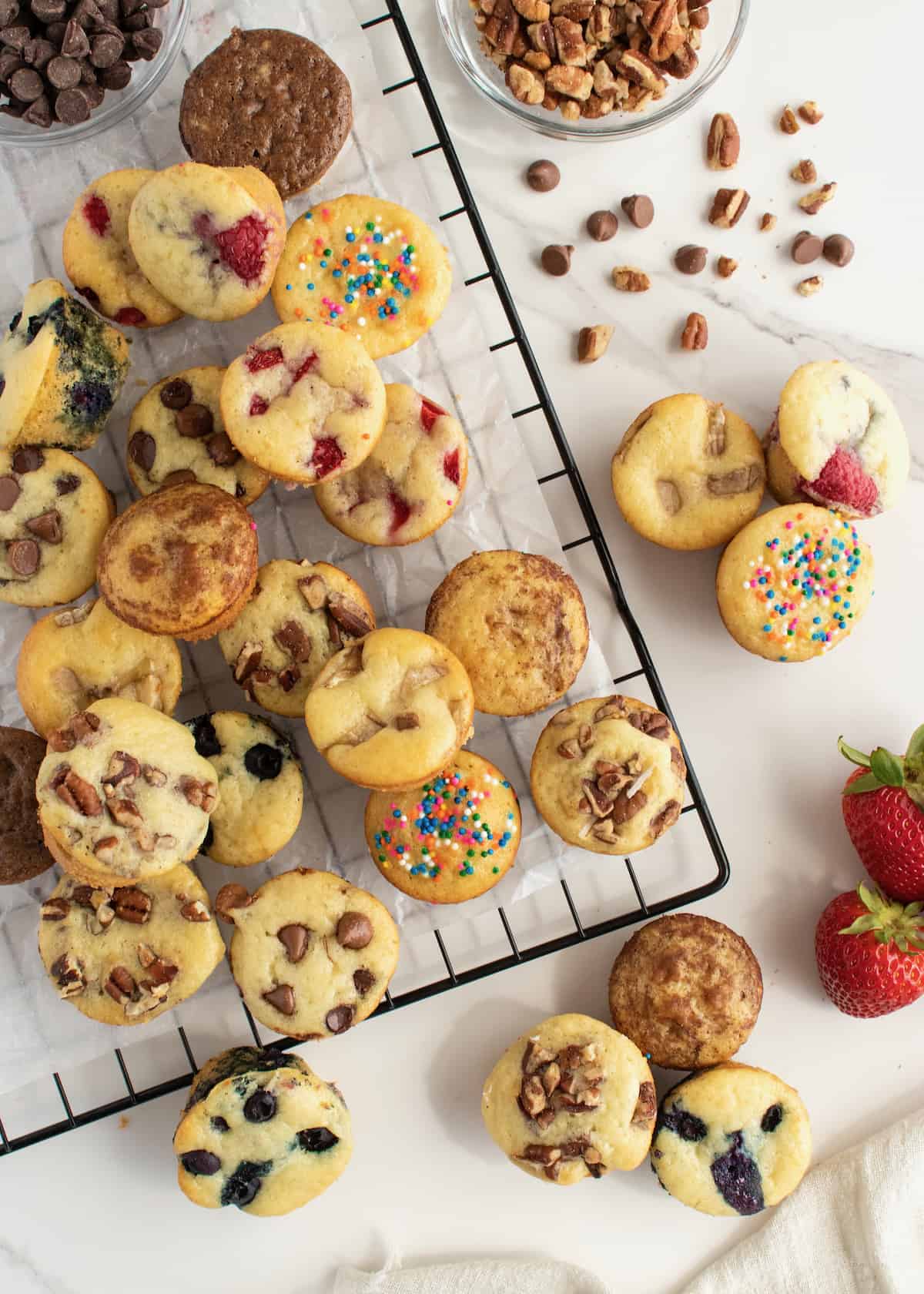 Chocolate Covered Frozen Banana Pops are a super fun and customizable sweet treat! Let the kids cut the bananas, insert the sticks, dip them in chocolate and sprinkle on the toppings. They make for such a great healthy snack or kid-friendly addition to any celebration!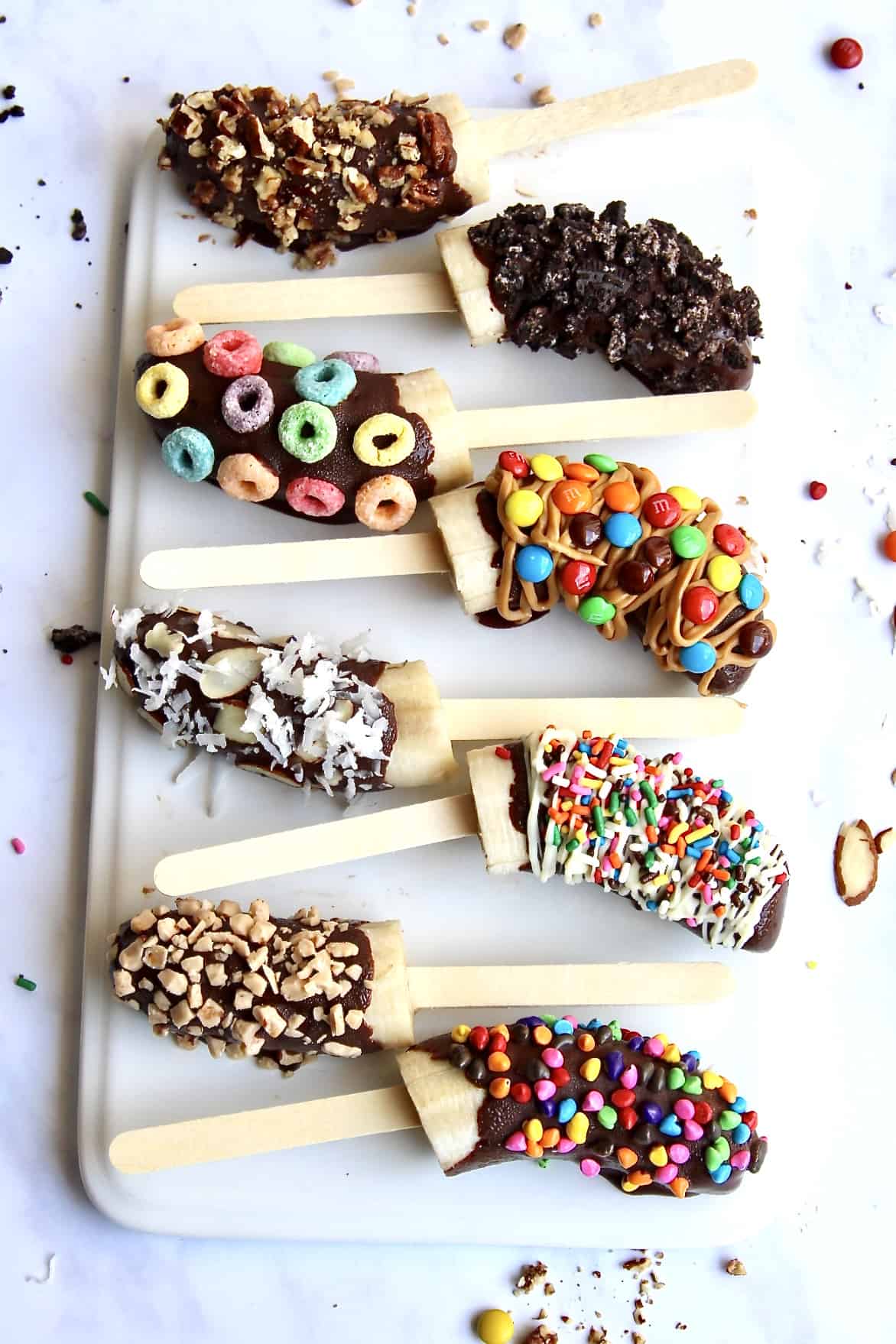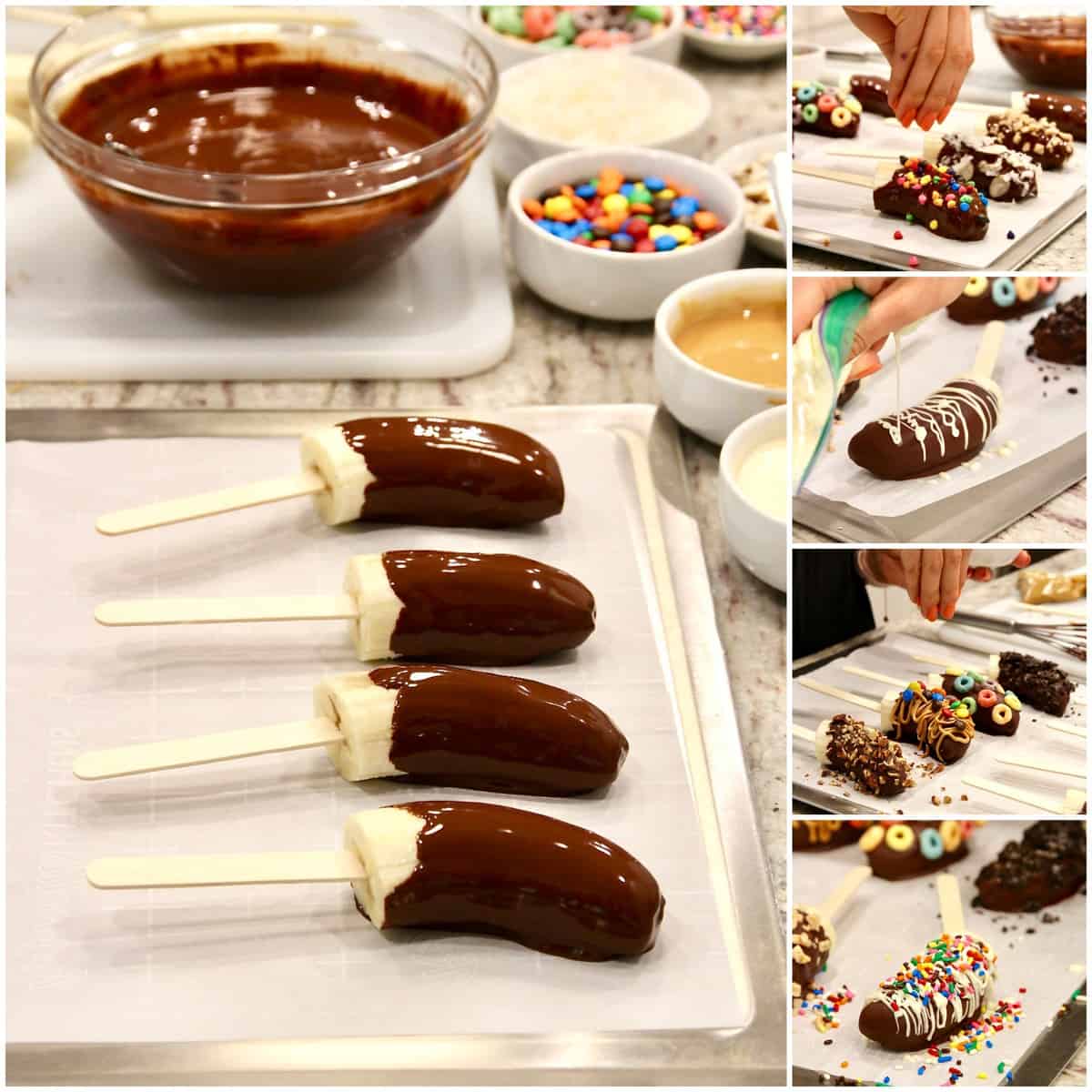 These 2-Ingredient Baked Cake Donuts are too good to be true! This is such a great recipe to make with kids of all ages because it's so easy and results in yummy donuts. Just two ingredients for the donuts and a container of frosting for the glaze and in less than 30 minutes you'll have great cake donuts ready to enjoy!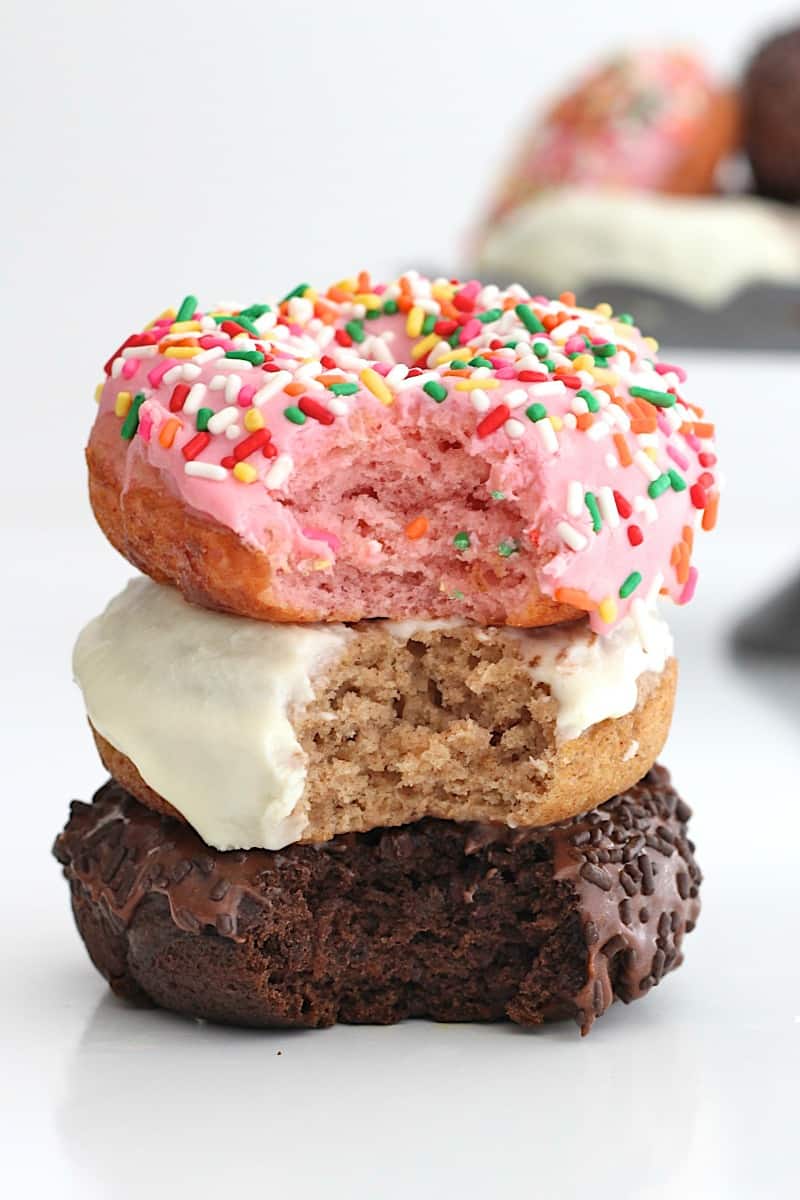 These healthier peanut butter and jelly cookie sandwiches make for a great snack, breakfast or dessert. The kids love helping bake the simple cookie recipe and spread them with the peanut butter and jelly to make the cookie sandwiches.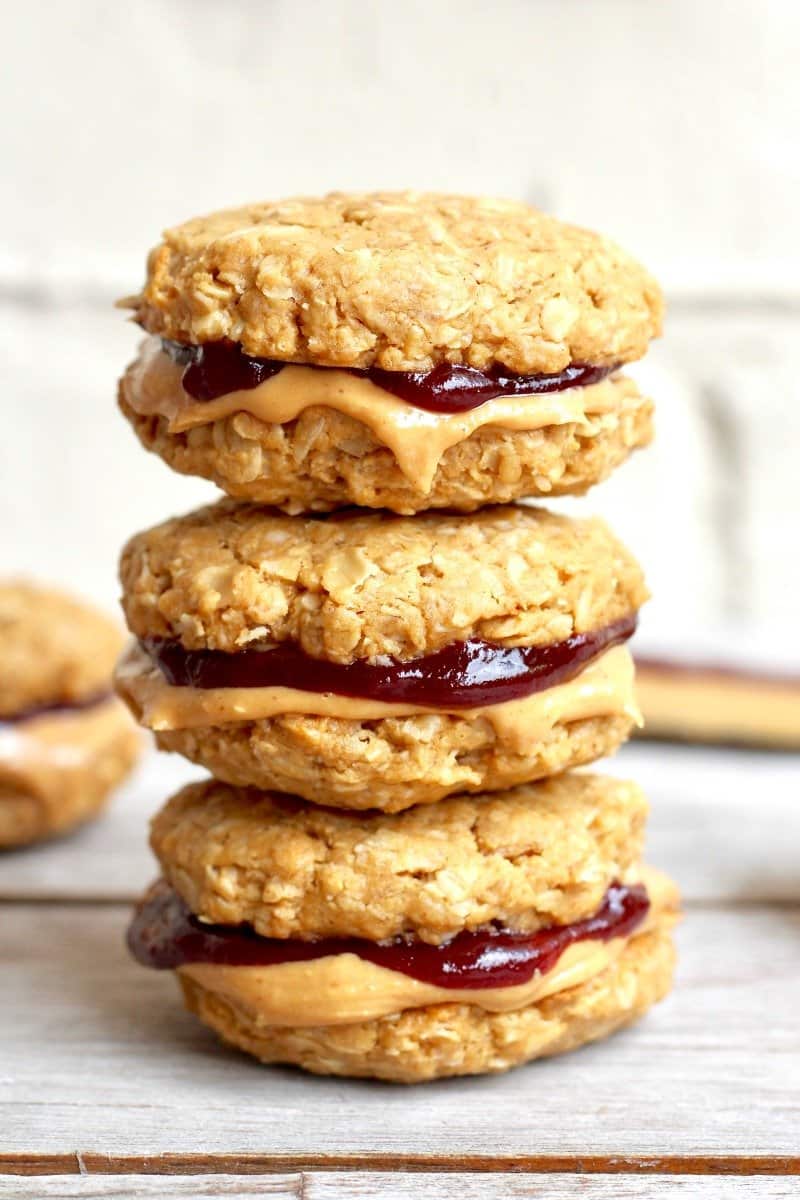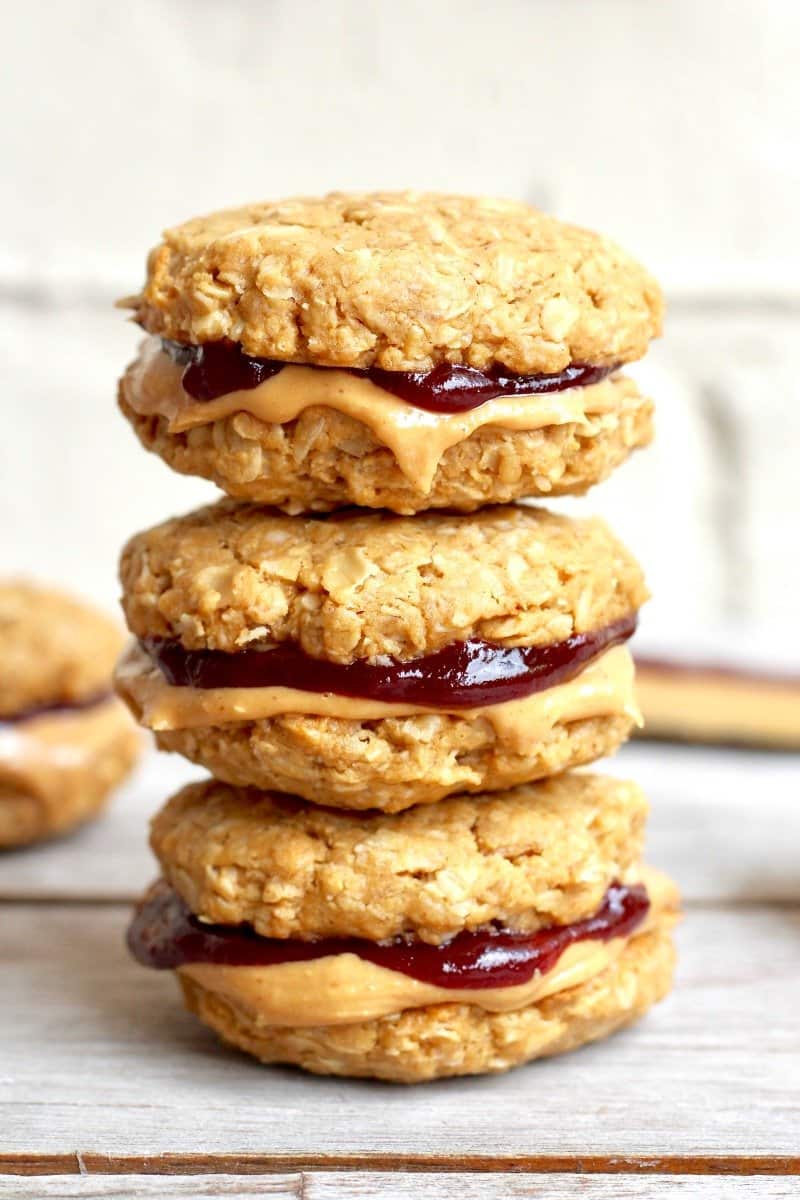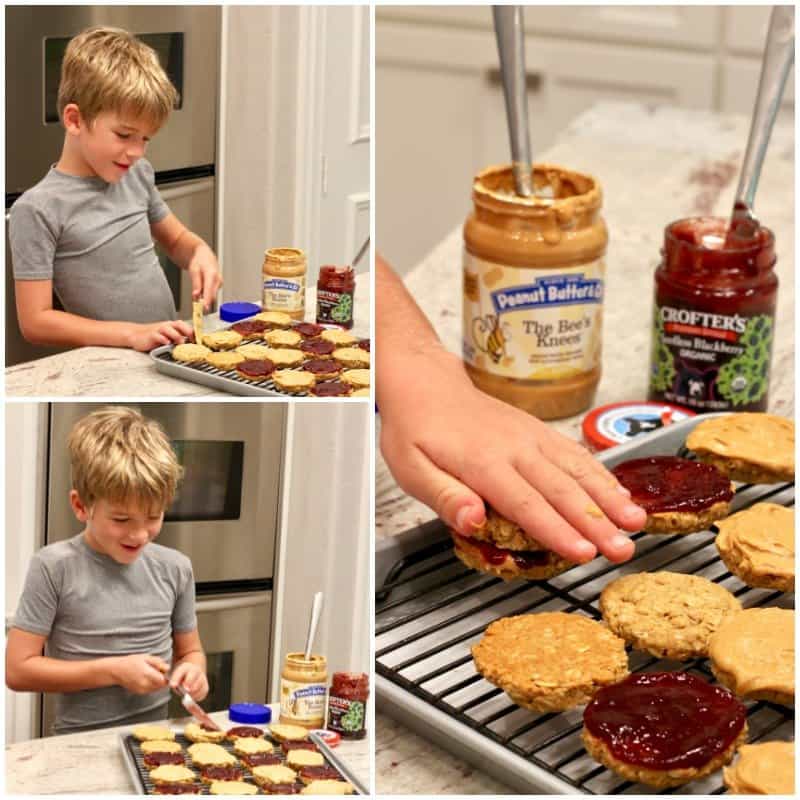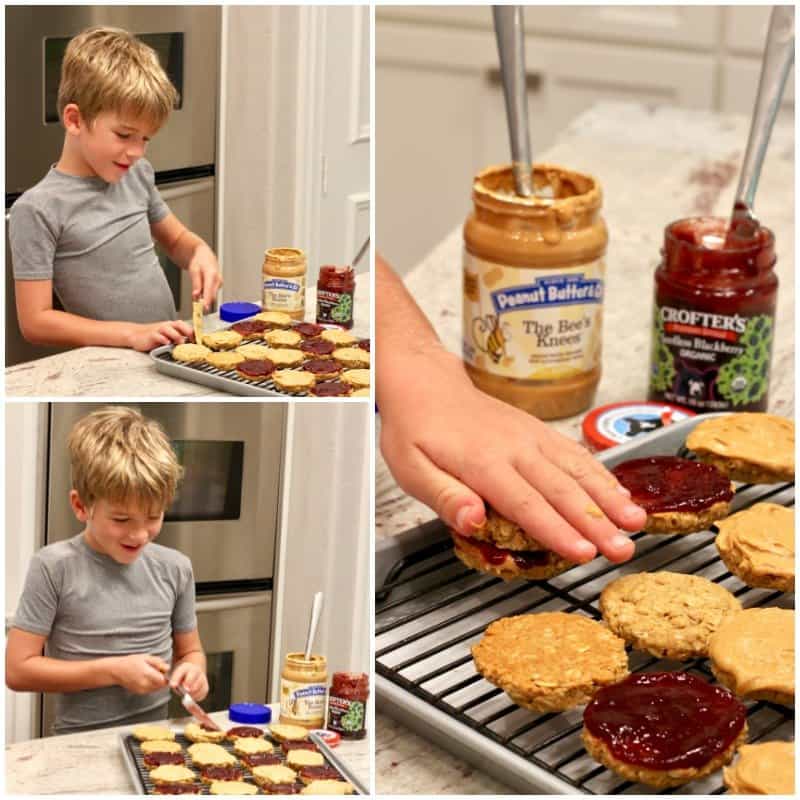 One batch of cookie dough baked into 6 different flavors, in the same sheet pan, for the most delicious cookie bars that will make everyone happy! This is our favorite way to bake cookies now because we have so much fun making them as a family and everyone can have their favorite flavor.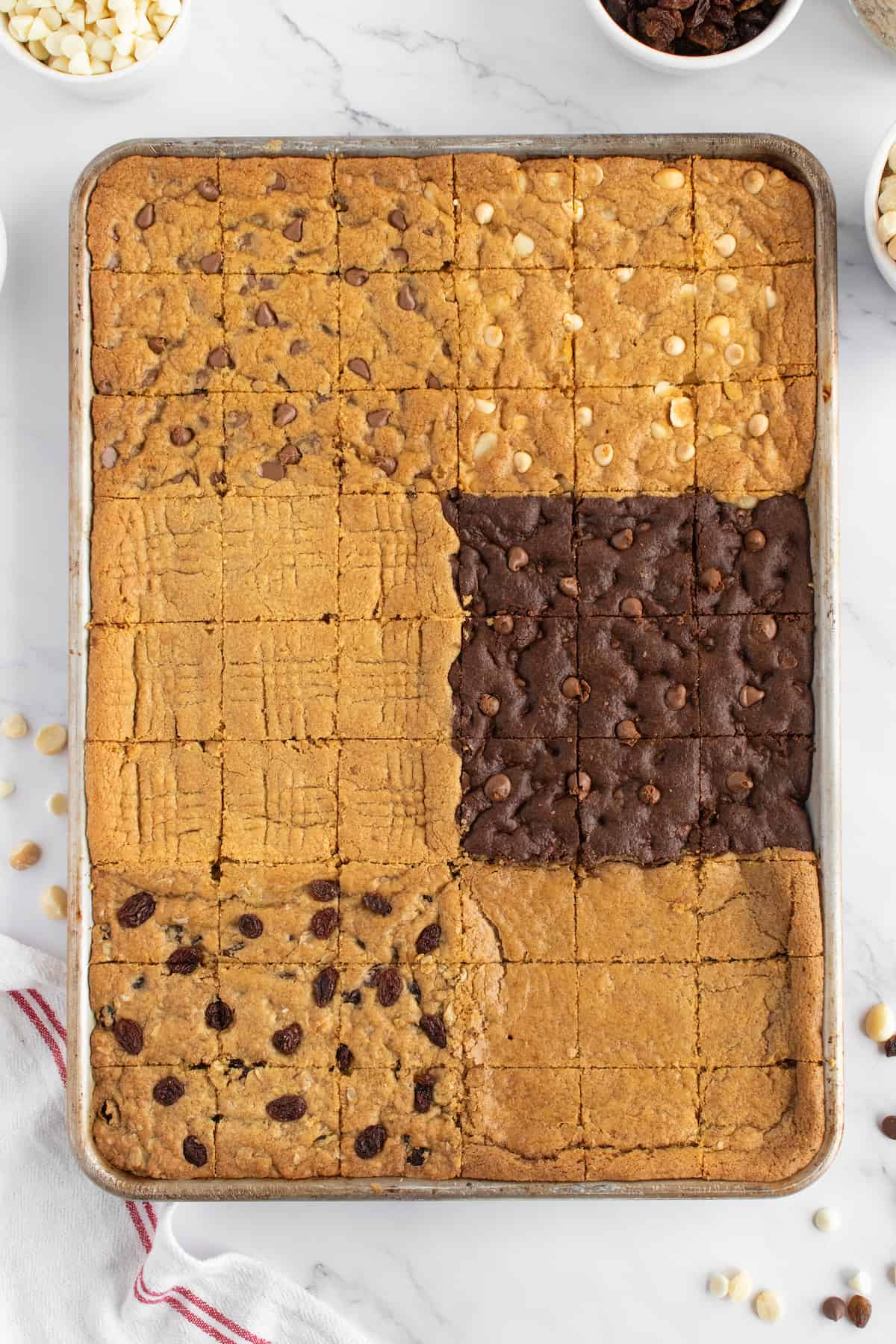 Spend the afternoon practicing reading skills and refreshing math and problem-solving skills while baking and creating these outrageously delicious Frosted Fudge Brownie Pops with sprinkles, of course! No shame in letting the kids use a boxed brownie mix to keep it simple and doable. It's pretty sweet to see the pride on their faces when they accomplish a baking or cooking project!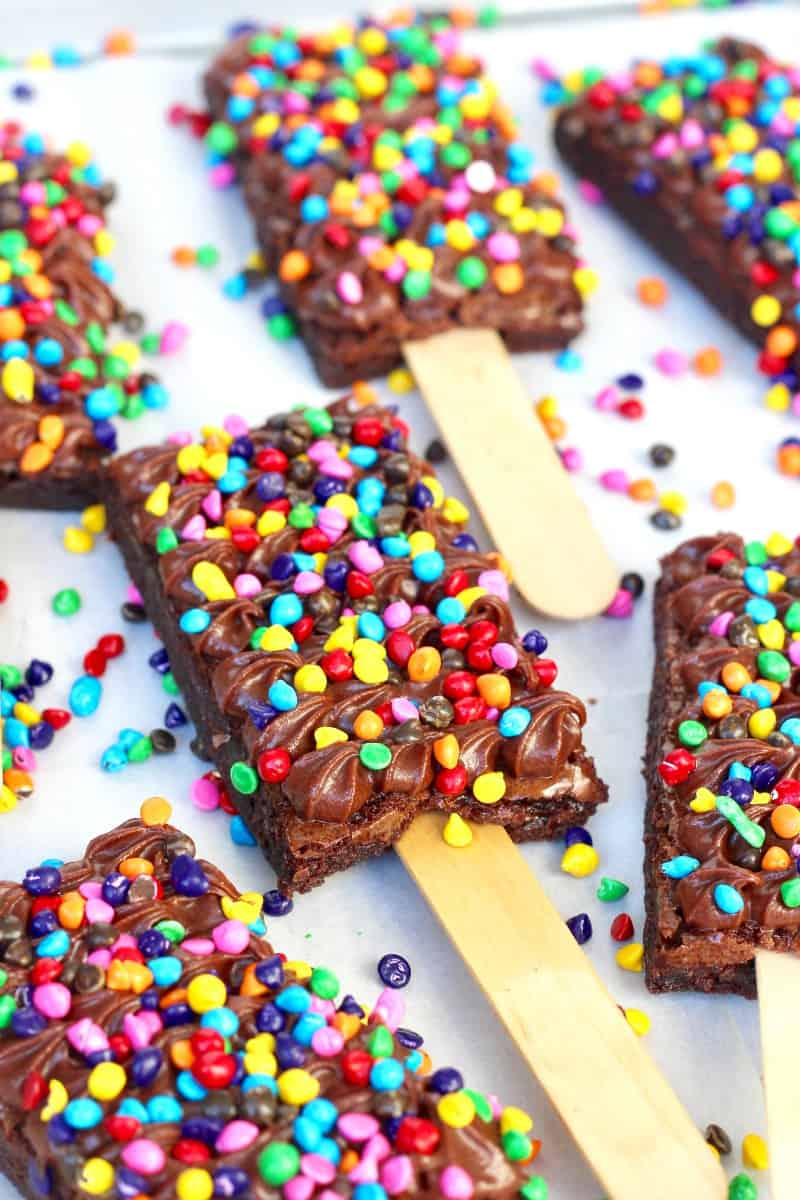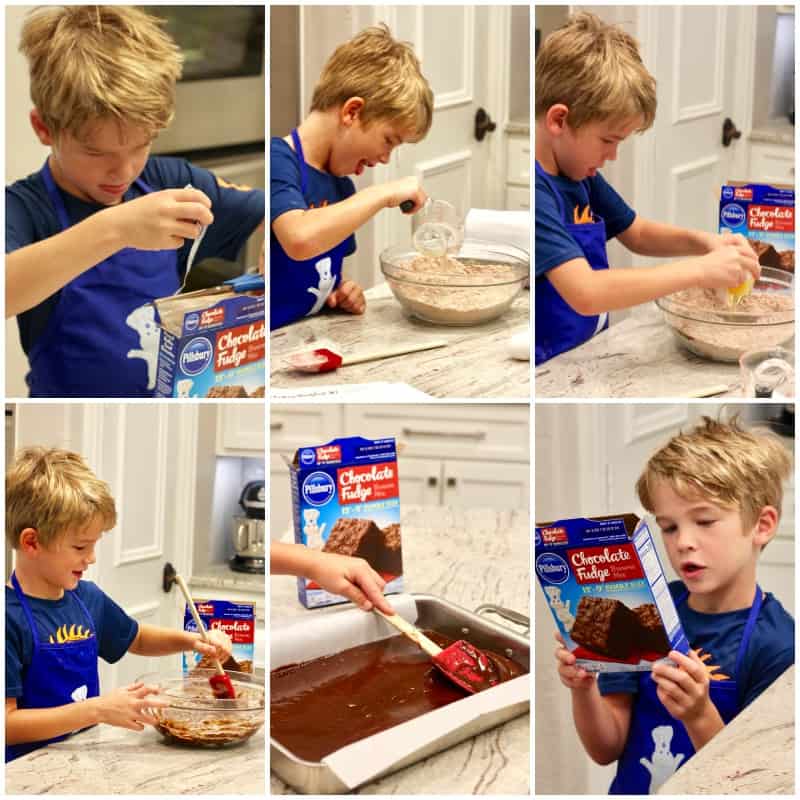 SNACK BOARDS
Snack Boards are perfect for letting the kids help! They love getting to help decide what will go on the board as well as arranging it on the board. Let the kids look in the fridge and pantry to pick out the snacks that you'll put on the board while encouraging them to make healthy choices so the board has a good variety of yummy foods to snack on. You'd be surprised how well kids will eat the healthy options on the board if they've helped build it.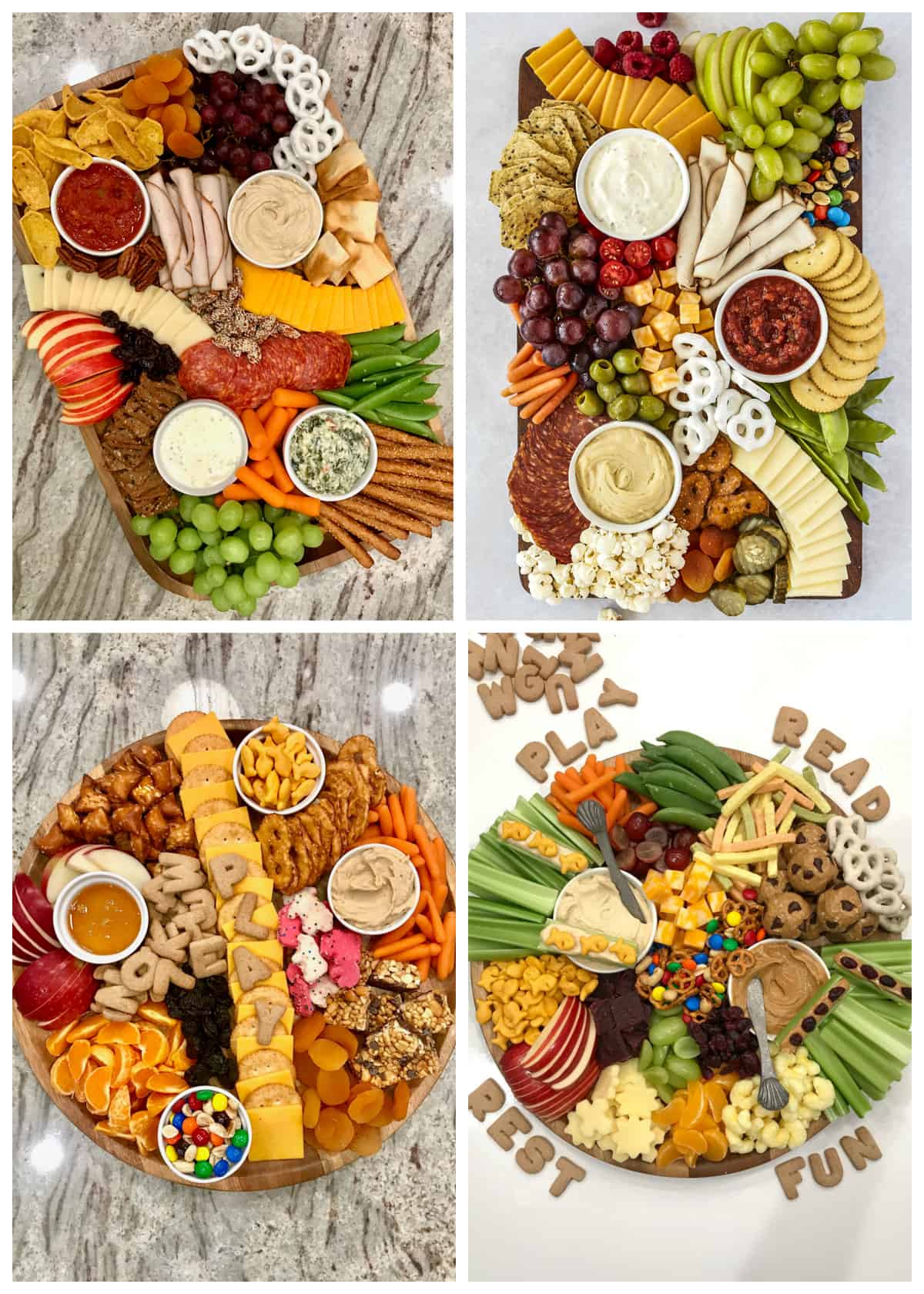 Here are links to several of our snack boards:
Here are some of our favorite meal boards that the kids love helping build:
Quesadillas are a lunch and dinner favorite for both the kids and adults. This board lets everyone have several quesadilla wedges along with some chips, dips and fruit. Let the kids help peel the oranges, prep or even cook the quesadillas, arrange the chips and fruits on the board, etc. A fun and yummy lunch for all!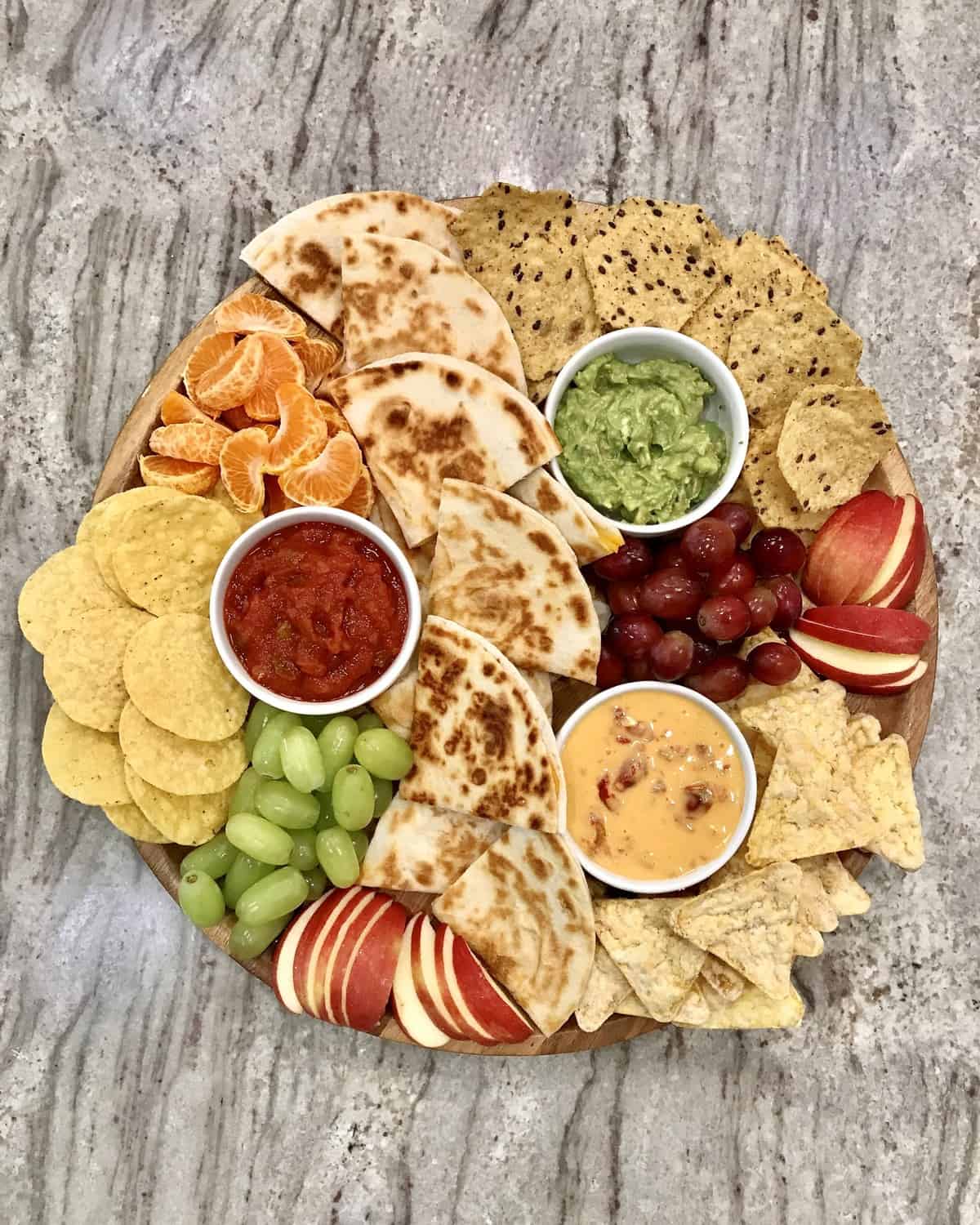 Our favorite Stovetop Mac & Cheese with a variety of toppings to put on it makes the meal an experience that we all enjoy! I let the kids get creative with the topping options by having them look in the fridge and pantry to find different foods that we might like on our Mac & Cheese. The kids have so much fun picking the toppings they would like to add. When we build a board like this it usually means they'll try a new food.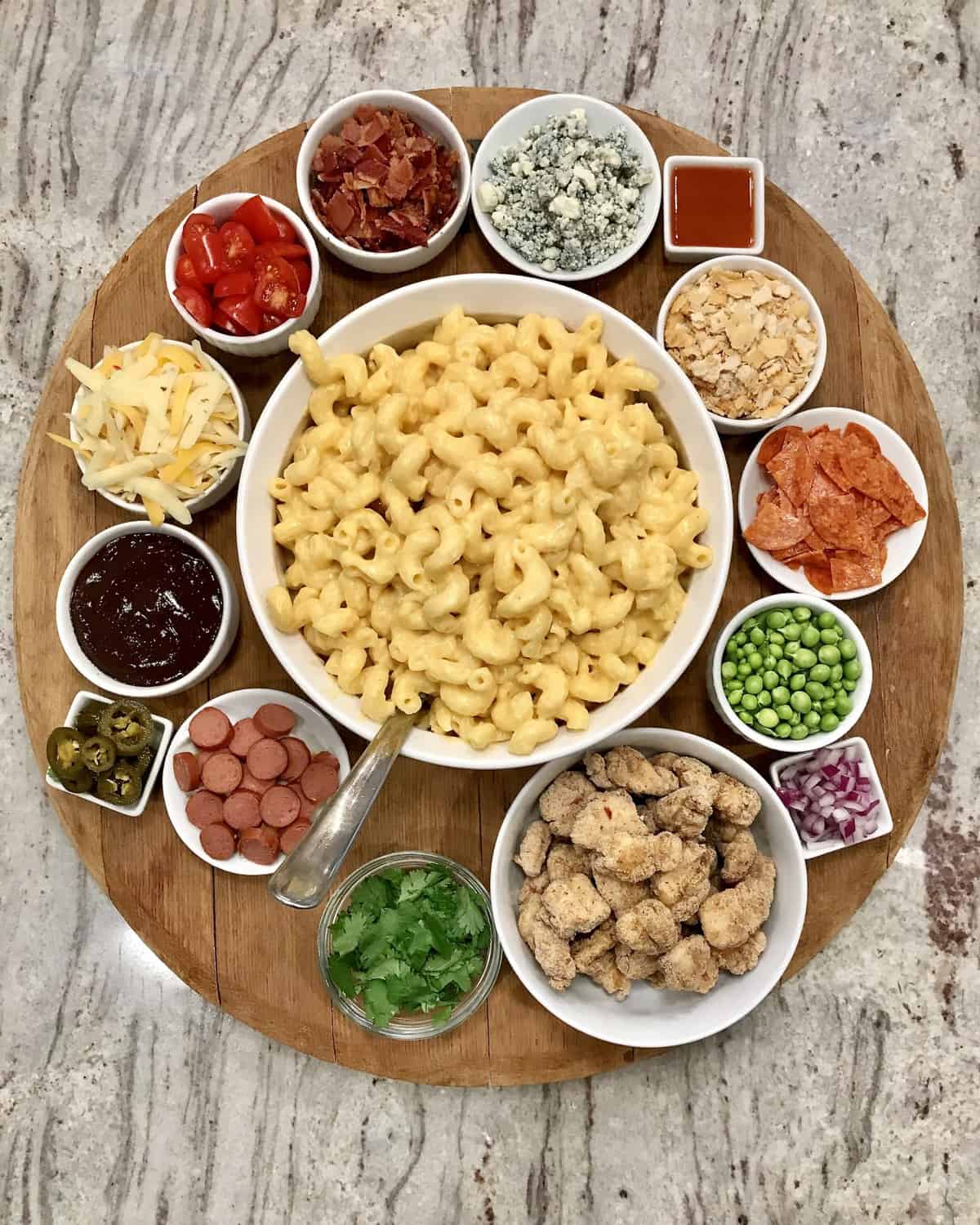 The activity of all activities…make a snack board together then spend the afternoon swimming or playing outside and snacking the afternoon away. Yes, please!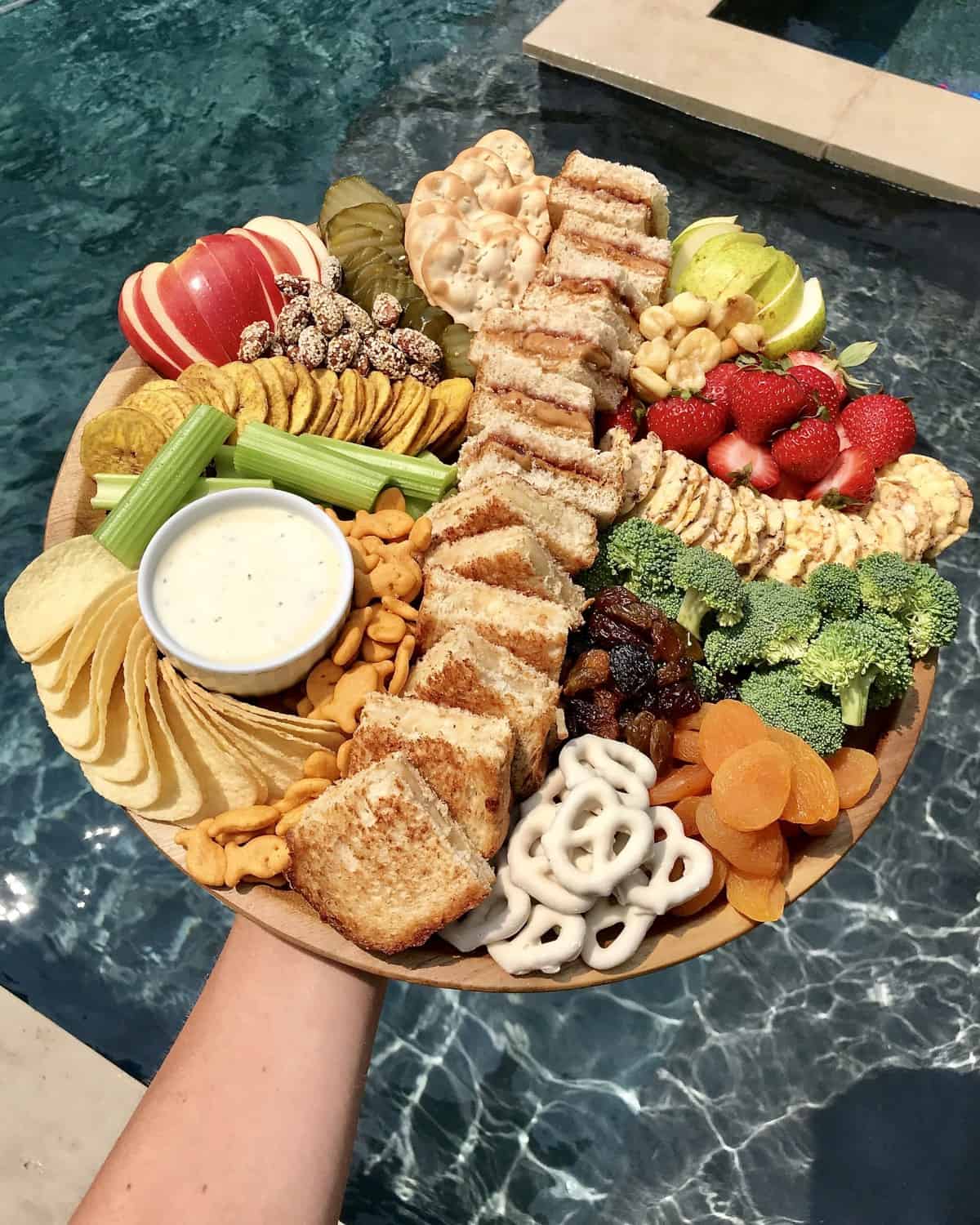 Kids and grown-ups alike will love this PB&J Snack Board that offers classic peanut butter and jelly sandwiches with an amazing selection of snacks to go with them. A great board to let everyone select snacks to go on the board that they would enjoy with their PB&J sandwich. It's an easy, fun and delicious way to serve a snack or meal.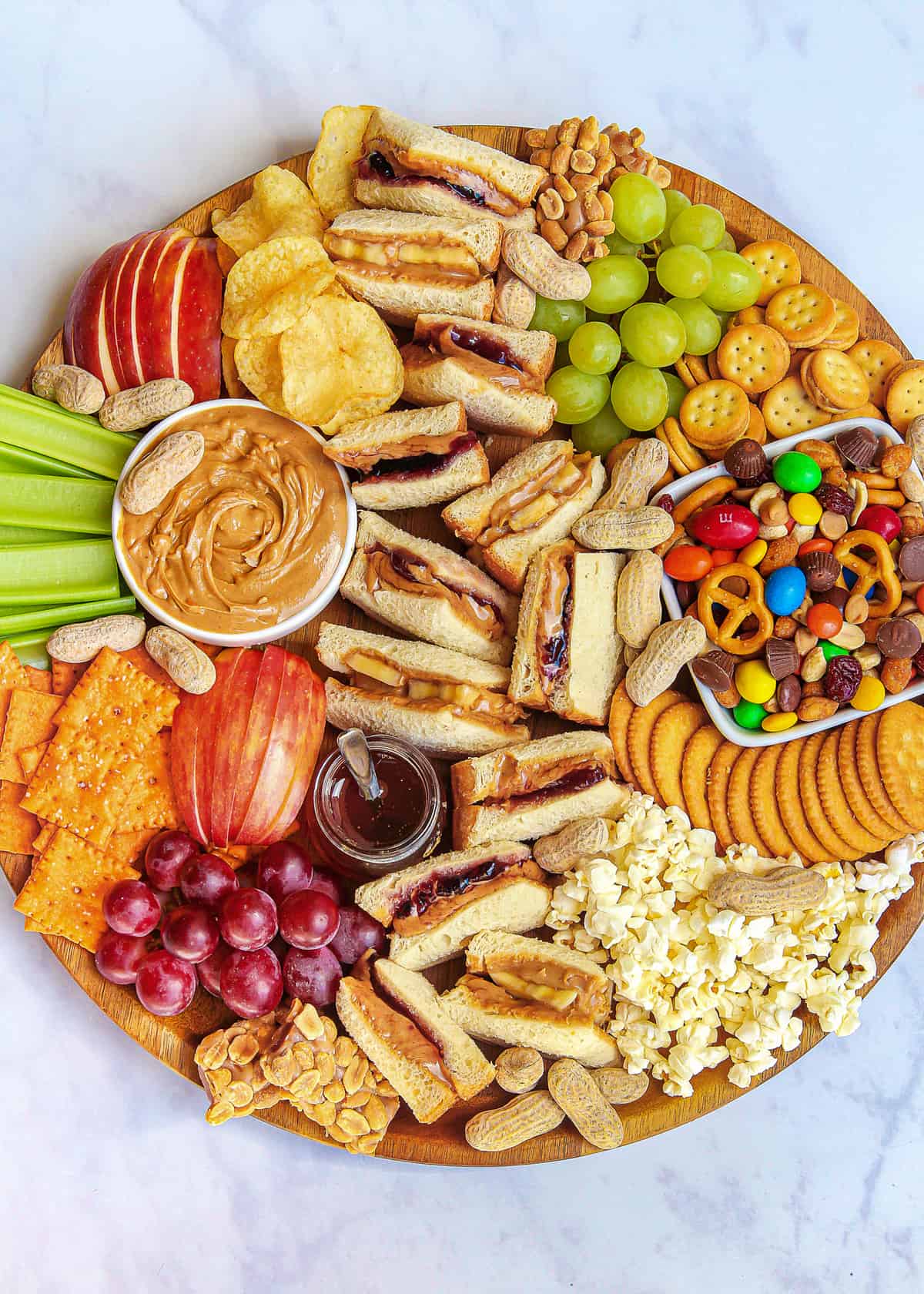 This is a fun board to let the kids make for a slumber party with friends or just a family night in! It's what sweet dreams are made of!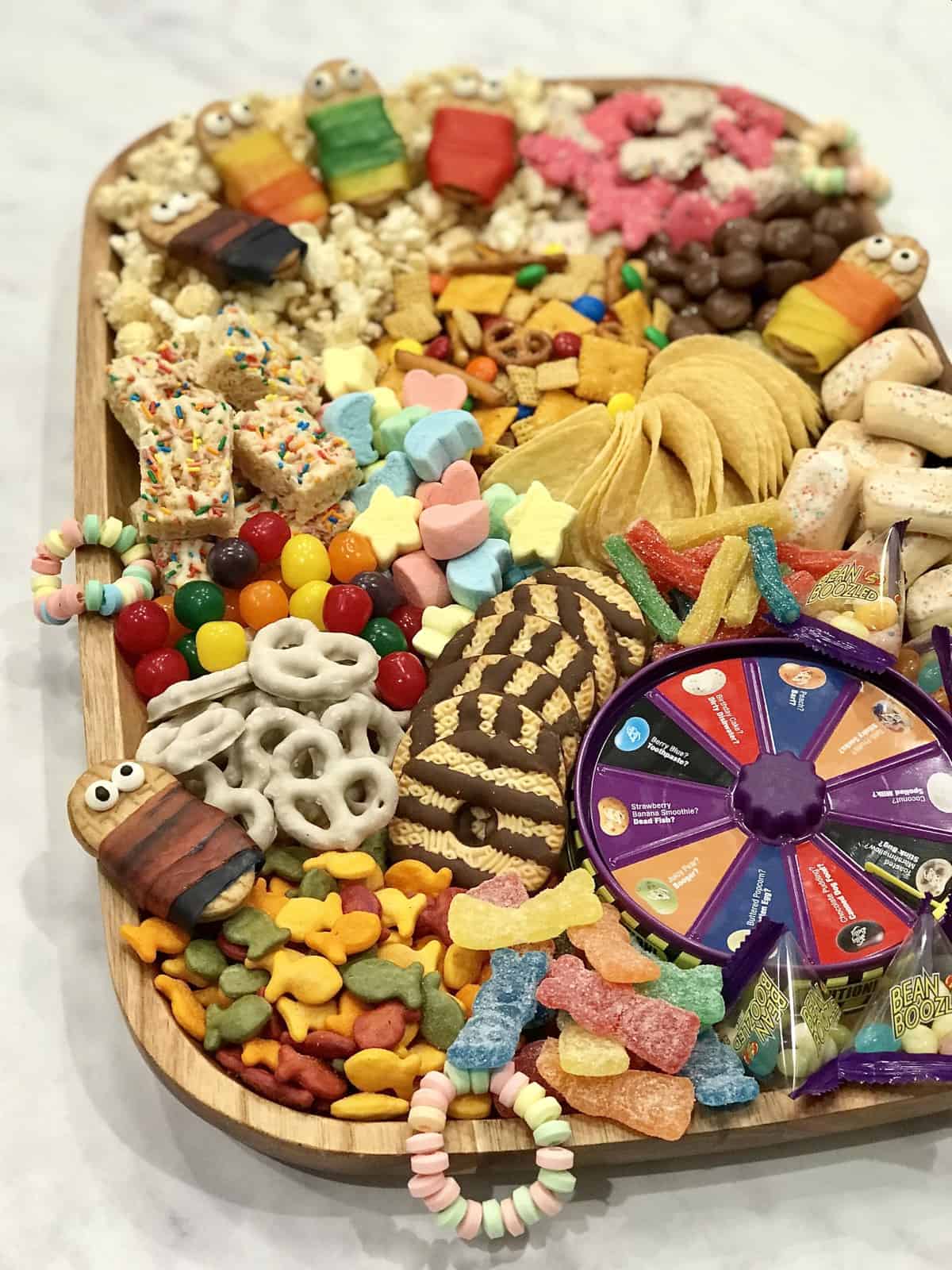 You can find some really fun and unique sweet treat boards in my Beautiful Boards Cookbook. Some of our favorites from the book are the S'mores Board, Unicorn Board and Chocolate Fondue Board.
This Rainbow Cereal Cake is such a great activity to make with the kids. From sorting the cereal, to stacking each layer and especially eating a slice, it's so much fun and they're so proud of it each time we make it!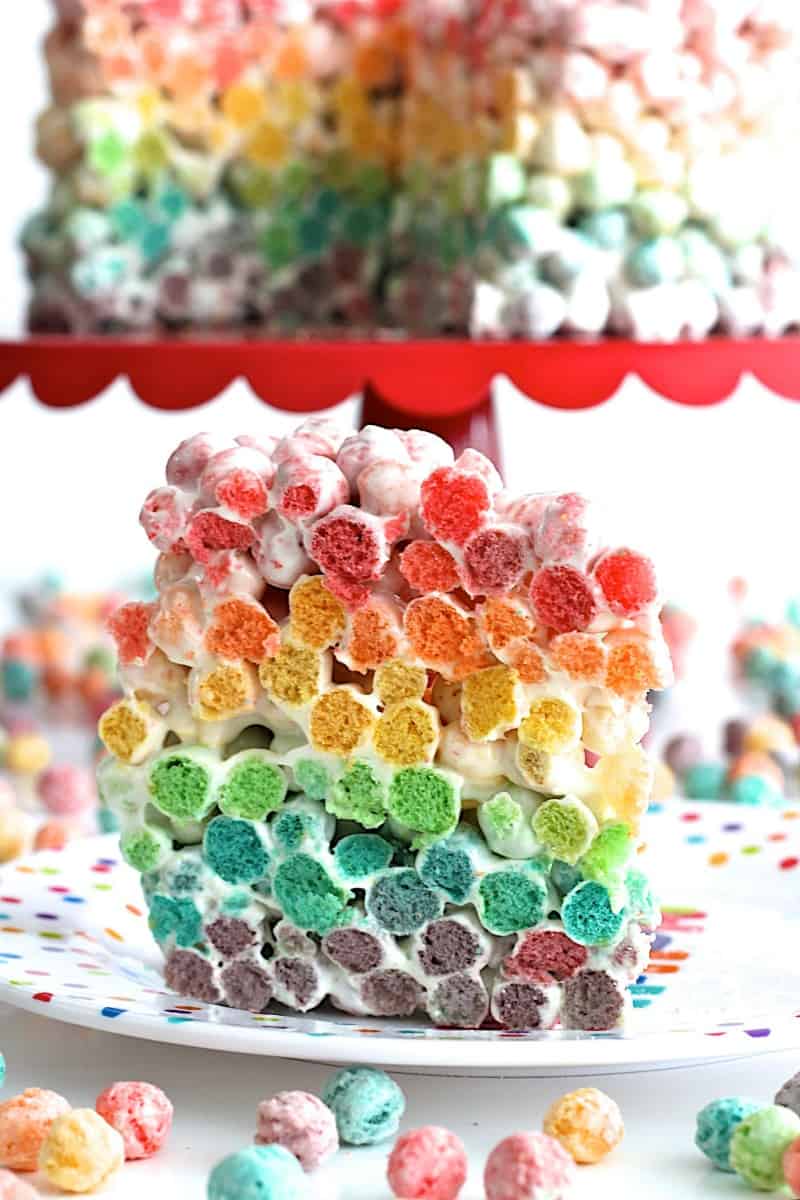 This cookie dough is such a hit every Halloween, but who needs Halloween to make this leftover candy cookie dough, right?! Seems there is a holiday every time we turn around and we always have extra candy hidden in the top of the pantry so why not just make Leftover Candy Cookie Dough…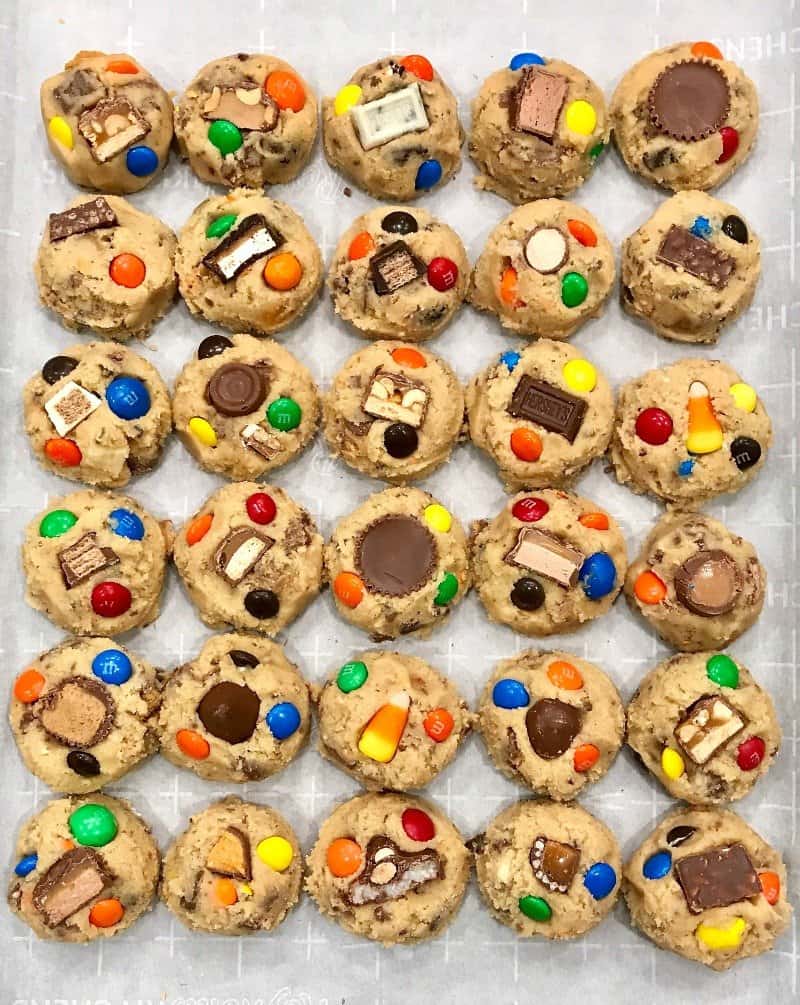 No-bake treats are some of our favorites to make with the kids because they're quick and easy. Recipes that keep the kids attention from start to finish are always a success! These Cocoa Puff Krispie Treats come together so quickly and we all love them.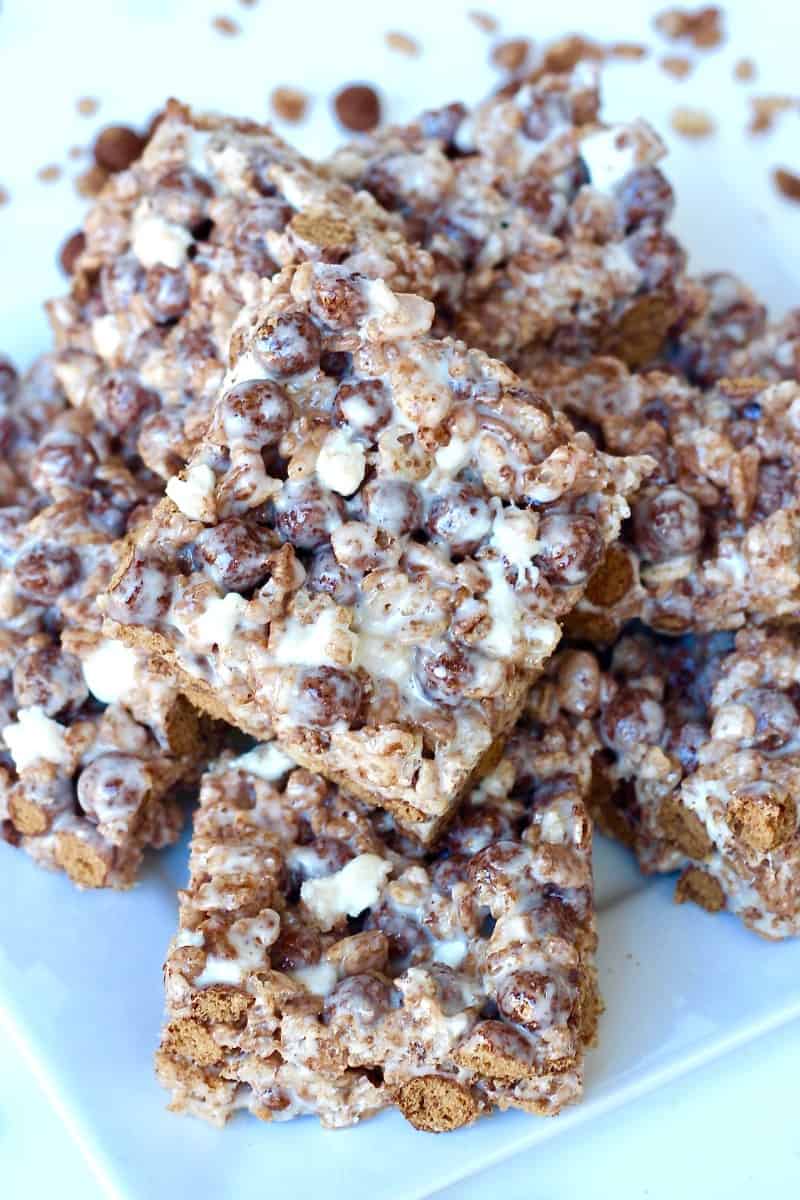 Frozen bananas and mini chocolate chips are all it takes to make these tasty little 2-Ingredient Banana Chocolate Chip Ice Cream Bites. The kids are always fascinated with how just two ingredients could create such a yummy treat.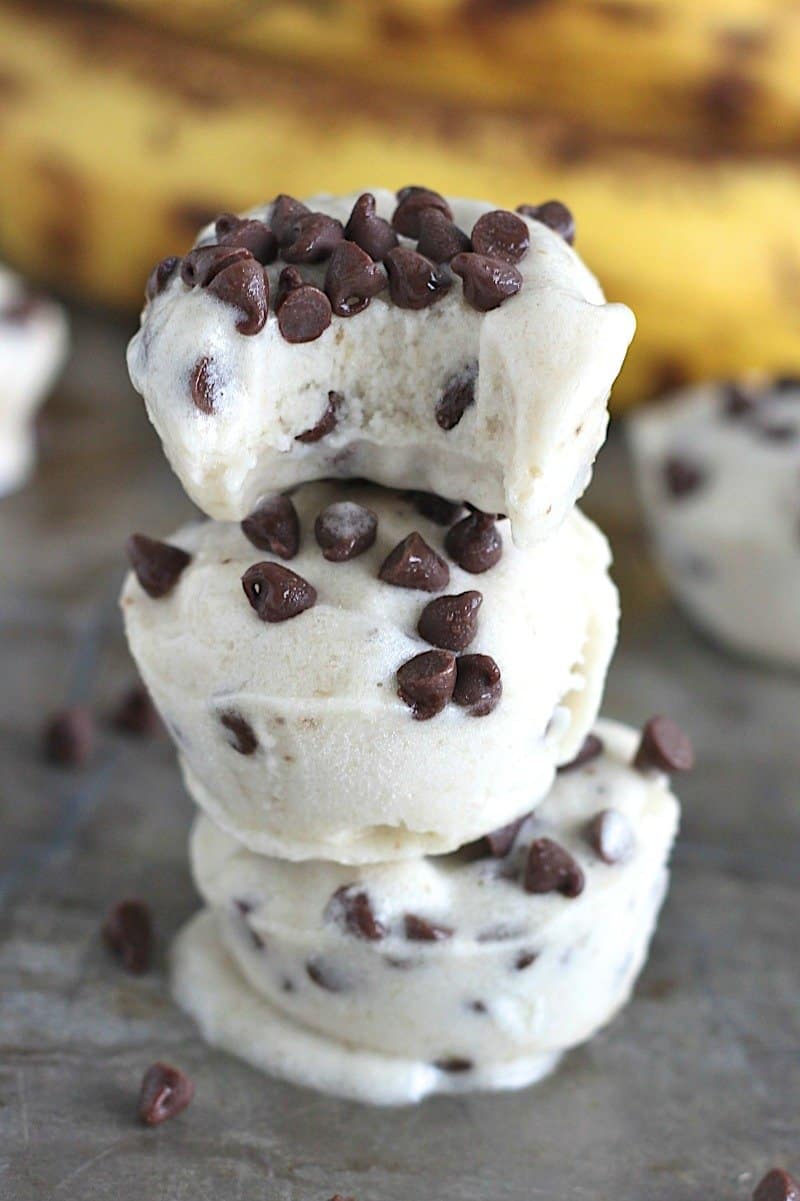 Chocolate-Dipped Graham Cracker Ice Cream Sandwiches are so easy to make and the kids love to help! You can switch it up with different ice cream flavors and sprinkled toppings to make everyone happy. They're a great summer activity that doubles as a yummy dessert.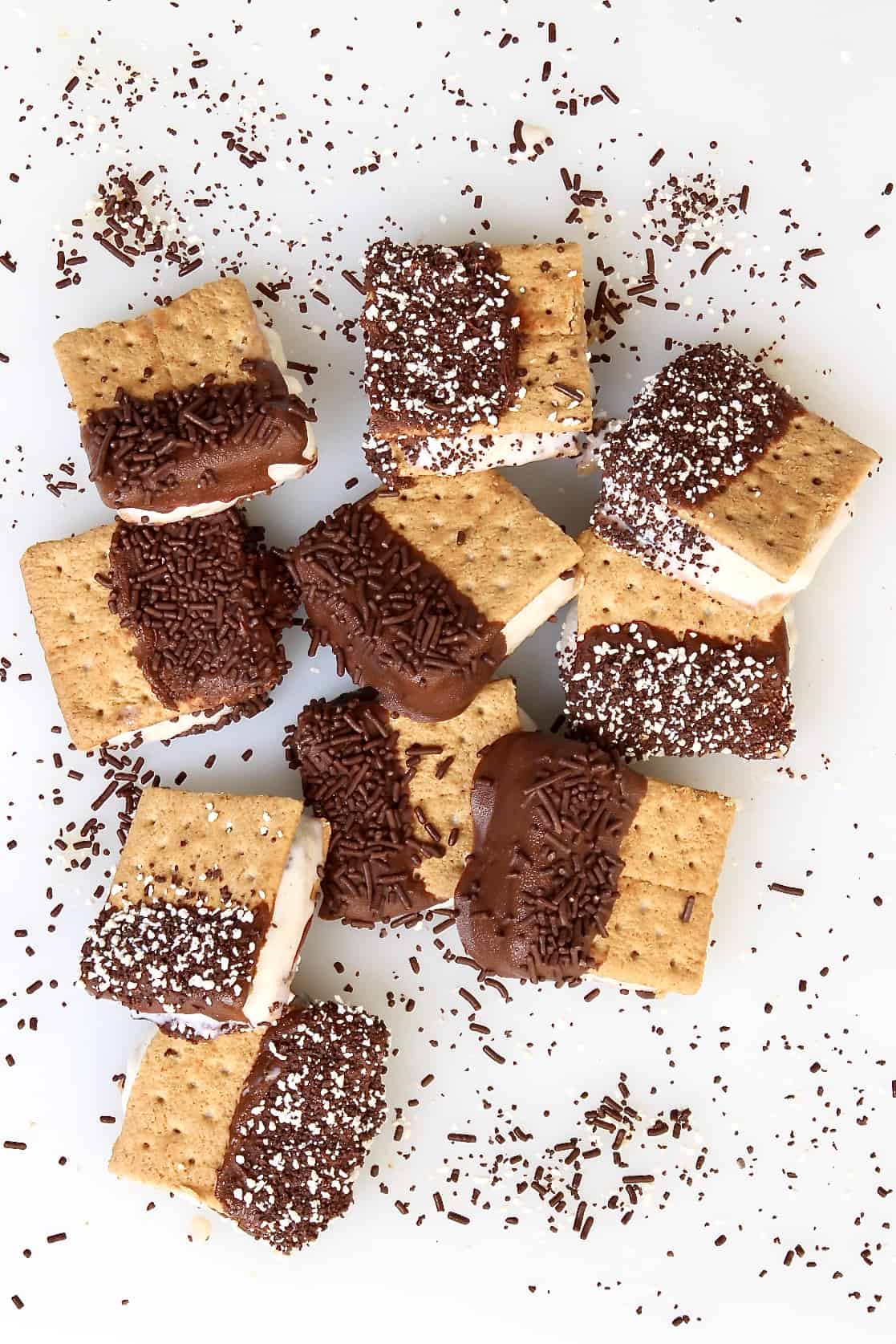 Kids love cut-out cookies because they can mix the dough, roll out the dough, choose different shapes to cut the dough into and watch the cookies hold their shape as they bake and decorate them. Always so fun! These Easy No-Chill Cut-Out Sugar Cookies bake perfectly every time and hold up to lots of icing and sprinkle decorating!

Easy to make and fun to eat, these delicious French Toast Roll-Ups are a creative breakfast treat for any day of the week! There are several great steps with this recipe that the kids can help with. From cutting the crusts off the bread to rolling the bread flat and filling it with the cinnamon-sugar spread before rolling them up and letting them sauté in the pan, they're perfect for making with a range of different aged kids so each kid has an age-appropriate task. Oh and they're such a treat to eat that our kids beg to help make them all the time!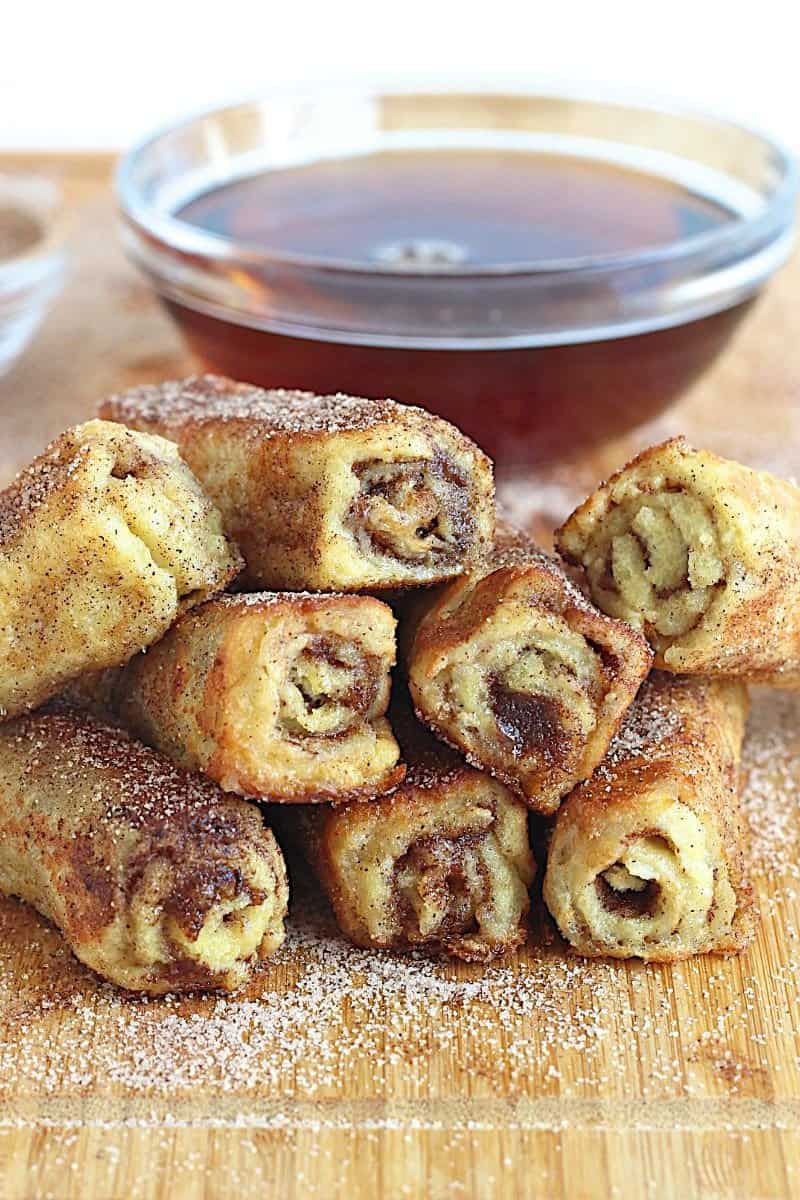 Healthy whole wheat peanut butter oatmeal cookies packed with shredded apples and mashed bananas. The kids, of course, love helping with this recipe because they get to eat cookies for breakfast once they're baked. Win win!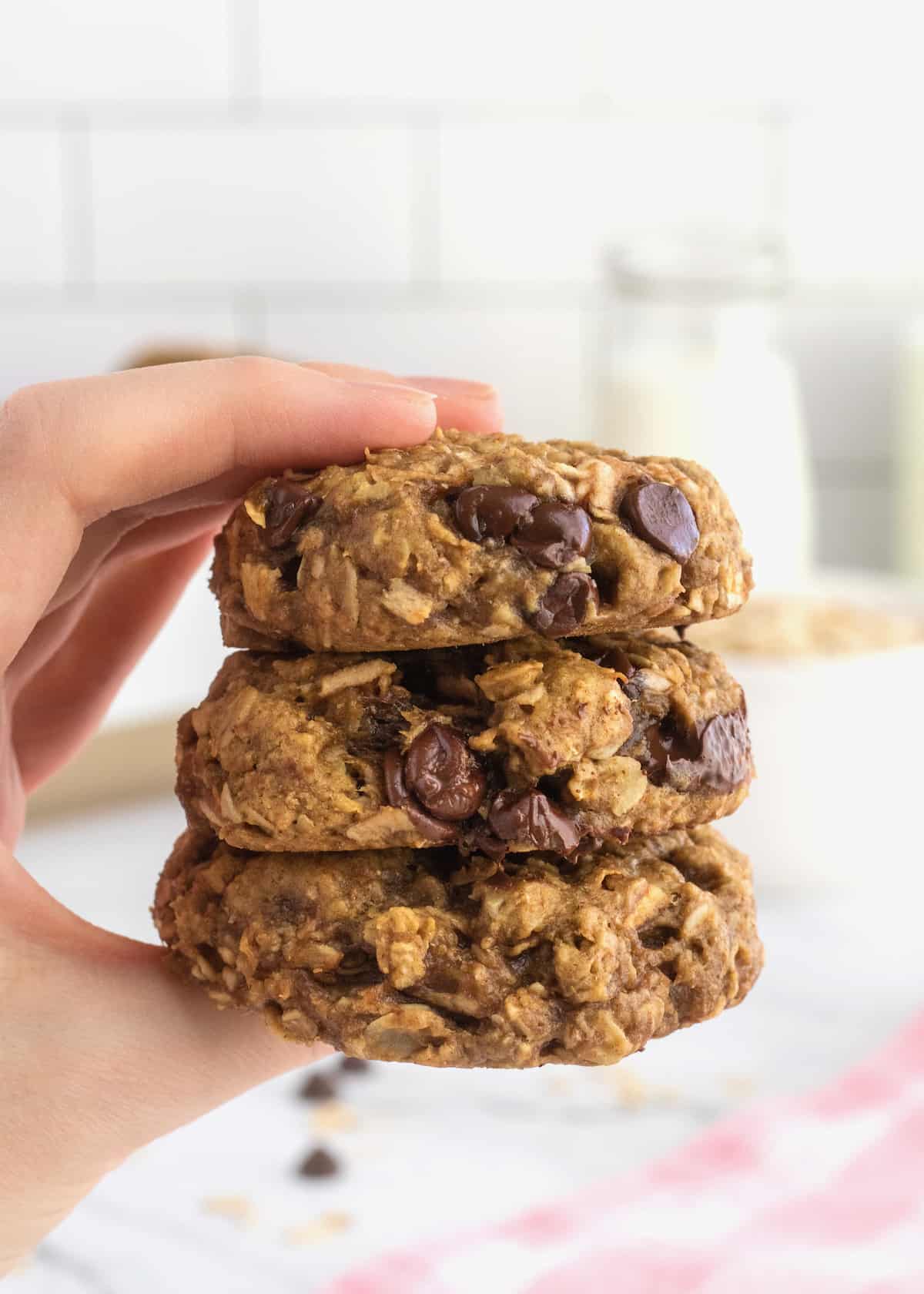 Just 3 ingredients and 30 minutes is all it takes to make these cheesy, crunchy Goldfish Chicken Nuggets that the kiddos go crazy over! The kids can help crush the goldfish and shake the chicken in the bag with them. It's a great recipe to teach them about not touching the uncooked chicken with their hands, and if they do, they need to wash their hands really well. The little lessons of cooking that go a long way!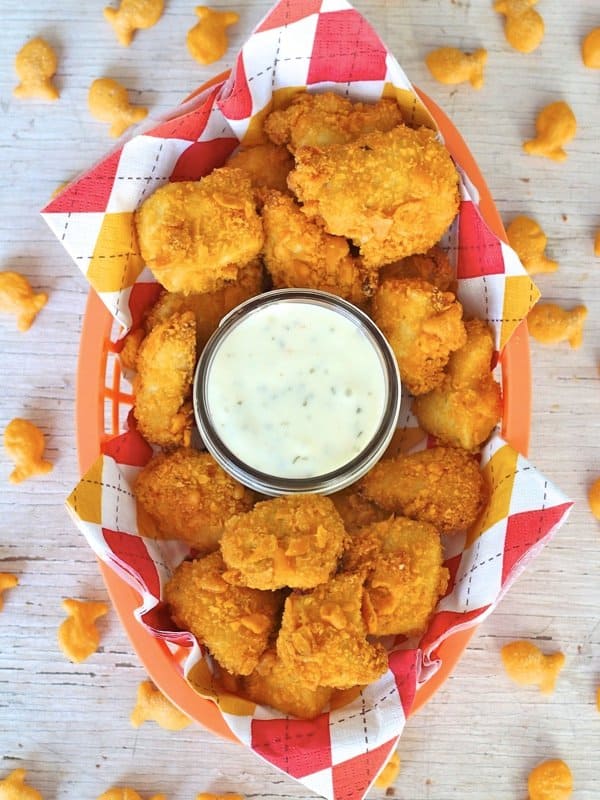 These Pizza Muffins are loaded with flavor from all the cheese, pepperoni, and seasonings. It's always fun to make recipes like this that have kids questioning whether we're doing it right. "Pizza? Muffins? Are you serious?" They're always amazed by creative recipes like this one and tend to really enjoy the process as well as eating them.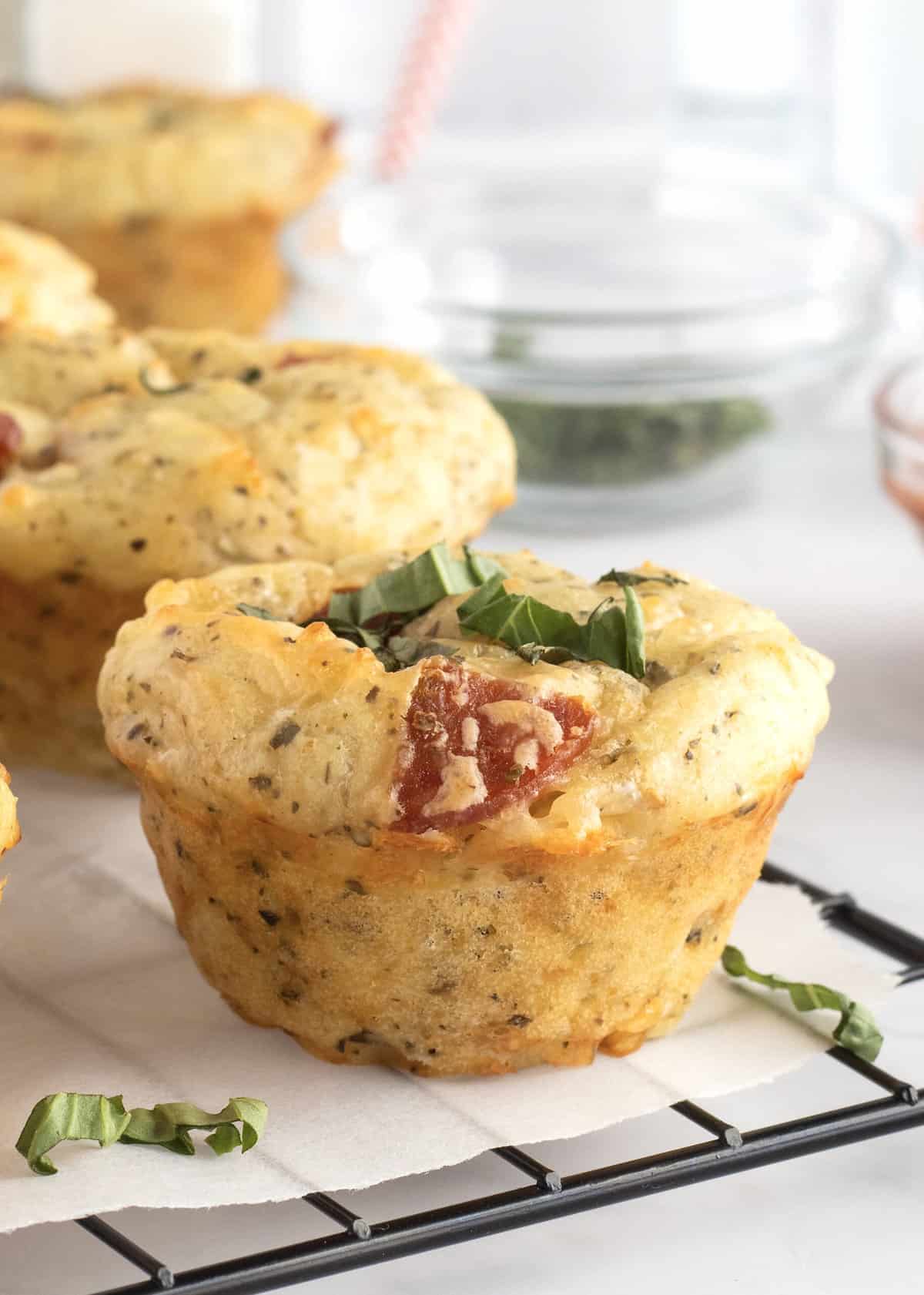 These super easy Pizza Taquitos make for a quick lunch or weeknight dinner that the whole family really enjoys! The kids can help spread the tortillas with the pizza sauce, sprinkle on the cheese, arrange the pepperonis and roll them up. A start to finish recipe that they beg to make over and over again because they can do it all by themselves and they love eating them.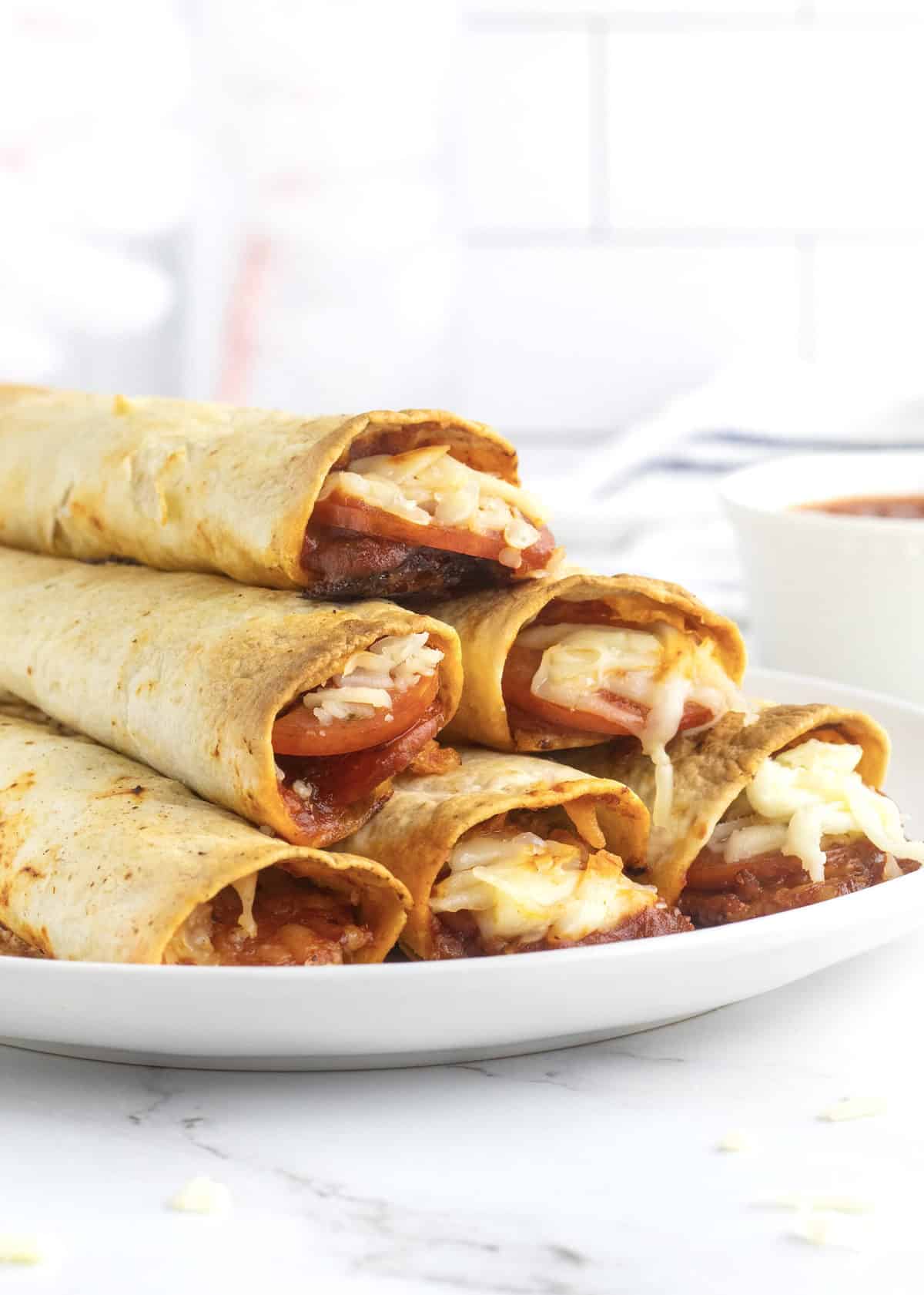 Everyone loves these Grilled Cheese Roll-Ups because they're quick to make, easy to eat and fun to dip in sauce or soup.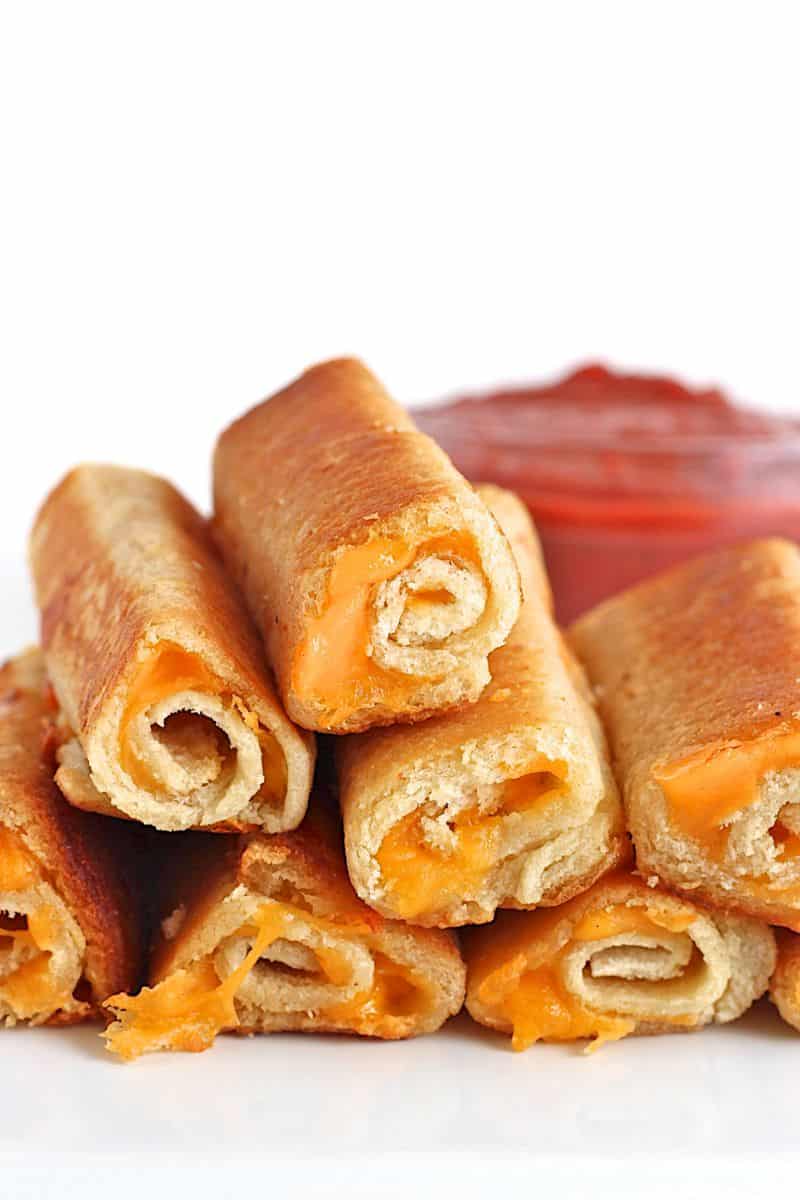 Use leftover whole wheat banana pancakes from breakfast to make these yummy peanut butter and jelly pancake sandwiches for lunch! Teaching kids to make their own peanut butter and jelly sandwiches is a parenthood game changer.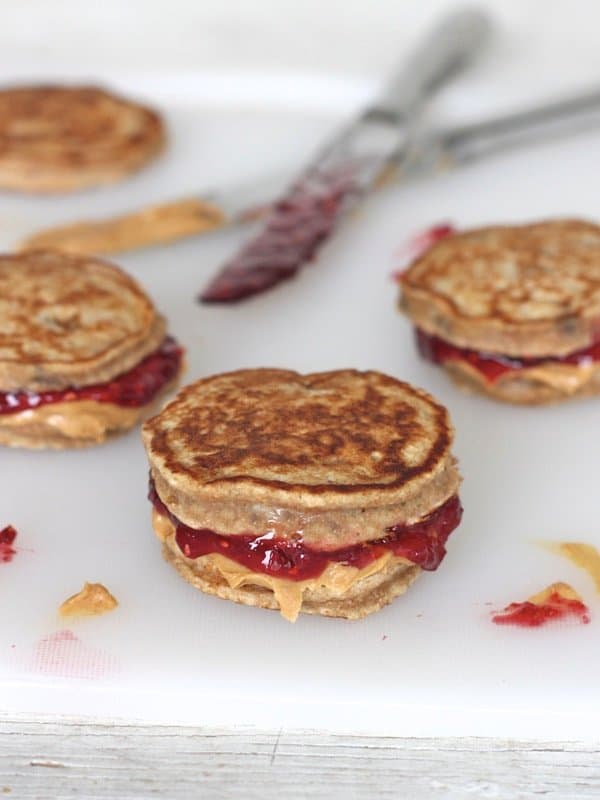 It's a sweet and salty treat made extra festive with colorful sprinkles, bright cereal and the cutest little Party Hat Bugles! I have an amazing selection of snack mix recipes here on my blog for every occasion. The kids love making, and of course snacking on, these mixes!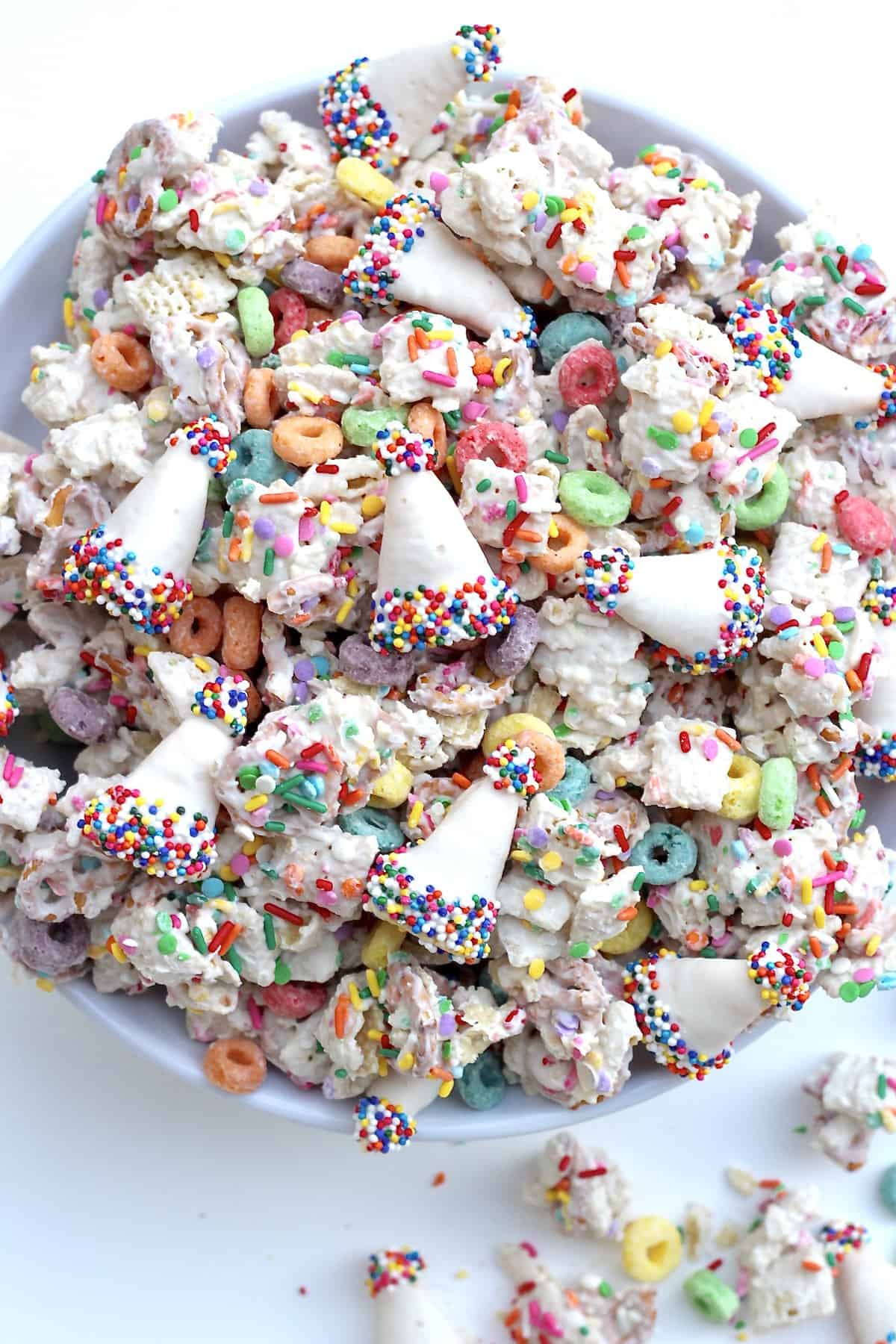 A cake mix, bananas, applesauce and sprinkles are all it takes to make these fun and yummy Breakfast Muffins for a special birthday breakfast or celebratory treat!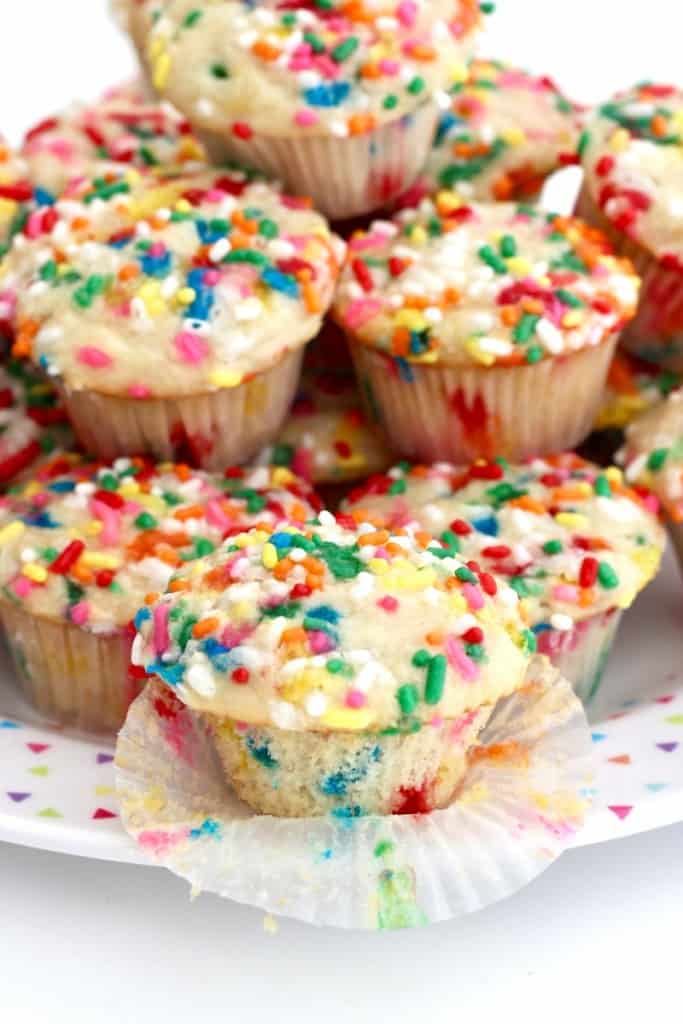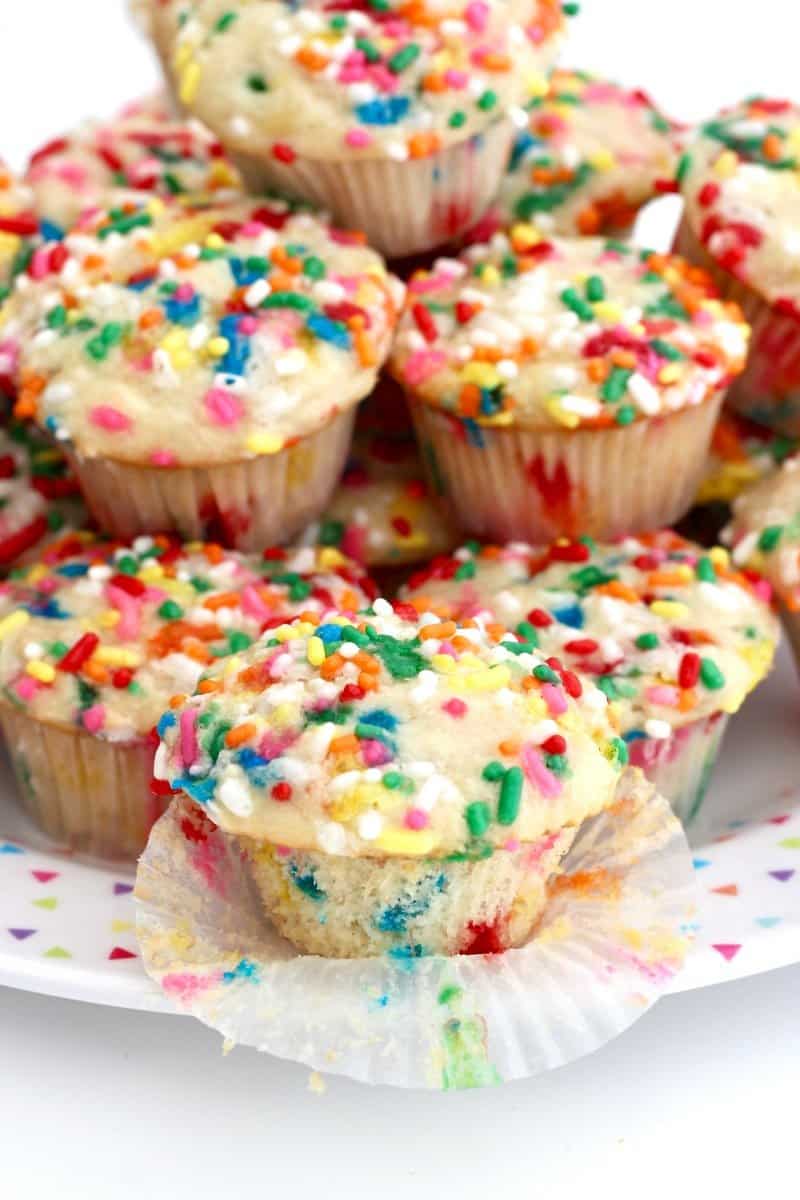 I hope you and your kids have as much fun making these recipes in the kitchen together as we do! When you make one of my recipes, be sure to snap a picture and share it with me on Instagram @thebakermama so I can see.
I just love seeing how inspired and creative y'all get with the recipes and ideas I share. Enjoy!
xoxo,