Mix your favorite leftover Halloween candy into a cookie dough that can be frozen and then baked whenever you're craving cookies!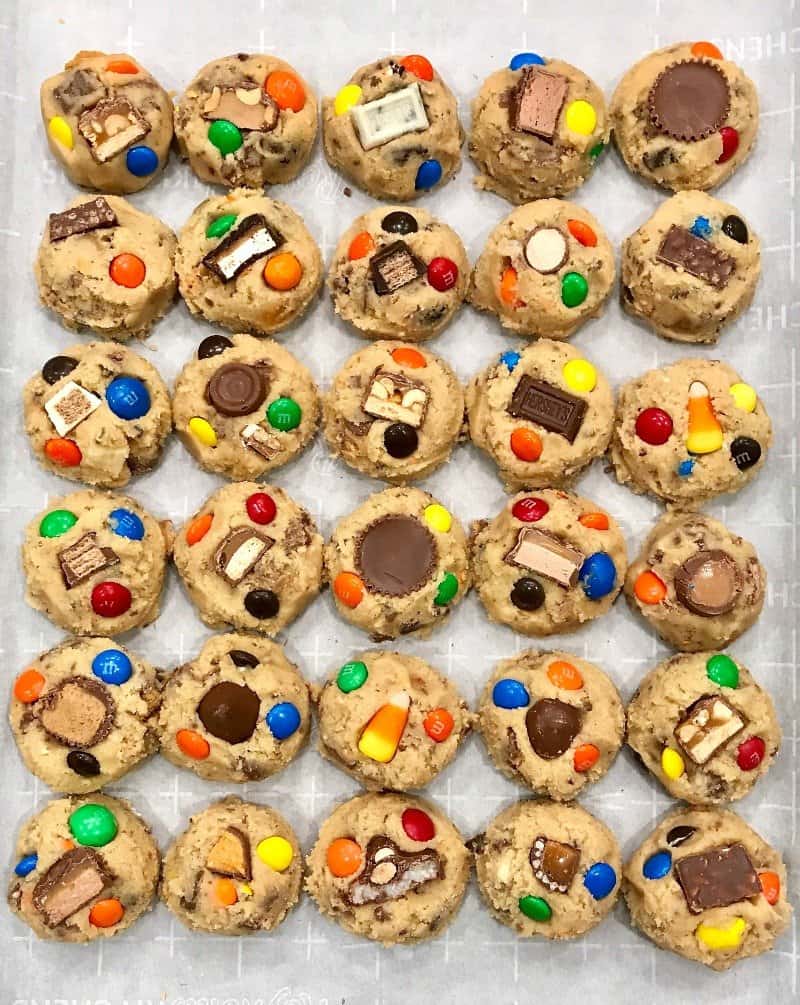 Watch Me Make Leftover Halloween Candy Cookie Dough
Best Way to Save Your Faves!
Let's talk candy! What's your favorite? Mine is anything chocolate and if it has peanut butter, it'll be in my mouth before it even has a chance to hang out in a Halloween candy bucket. I love Take 5, Reese's Peanut Butter Cups and Snickers most!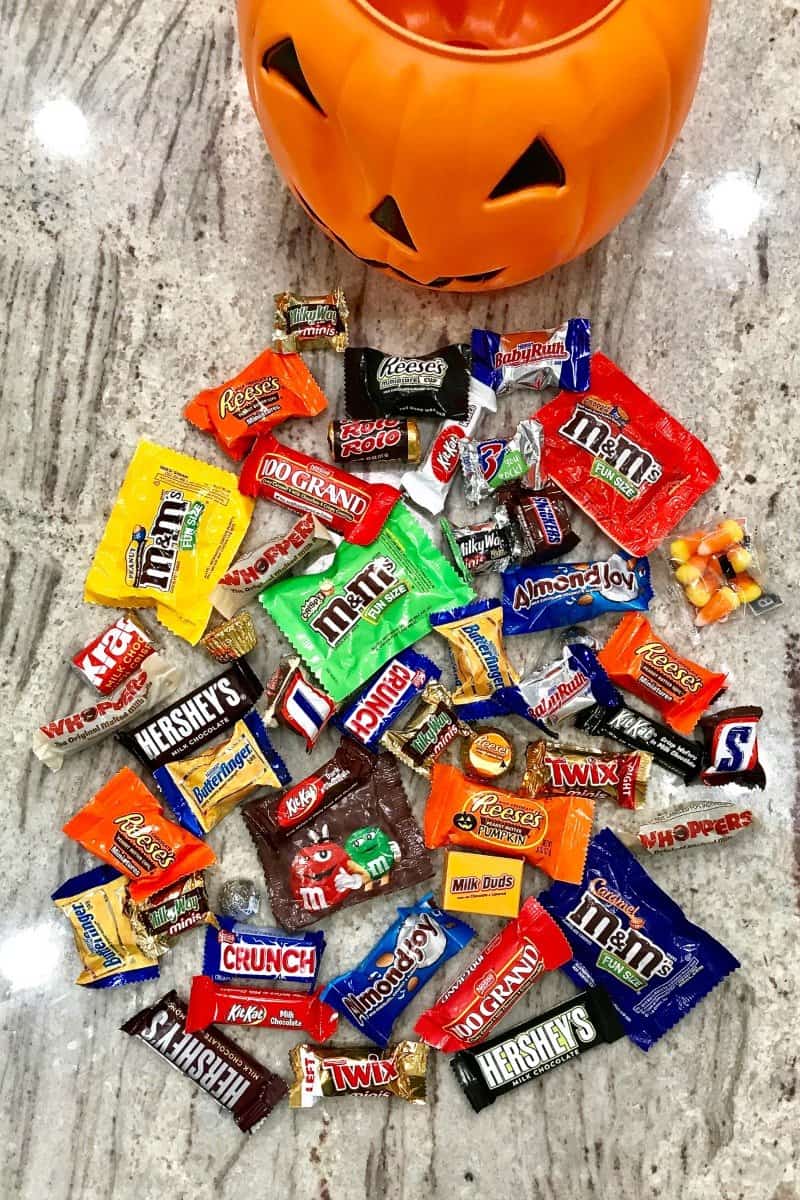 What Do I Need to Make Leftover Halloween Candy Cookie Dough?
unsalted butter, softened
brown sugar
Eggs
Vanilla
All-purpose flour
Baking soda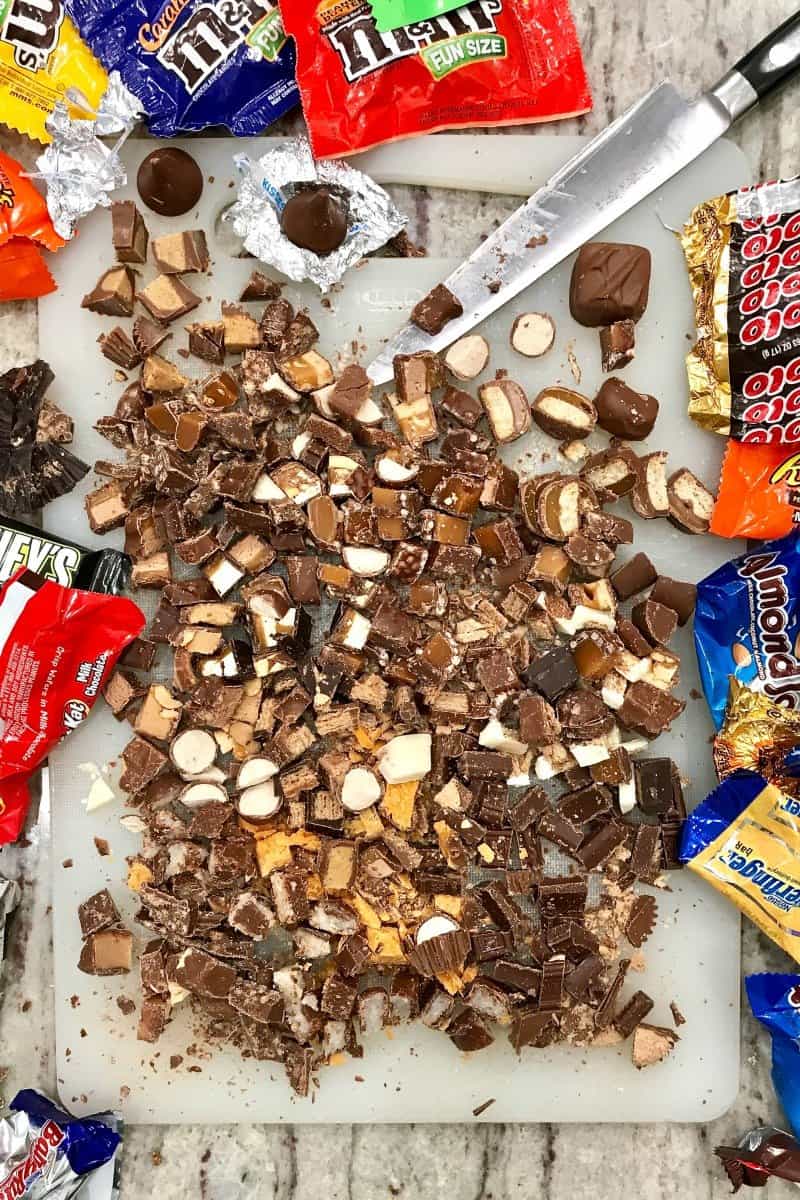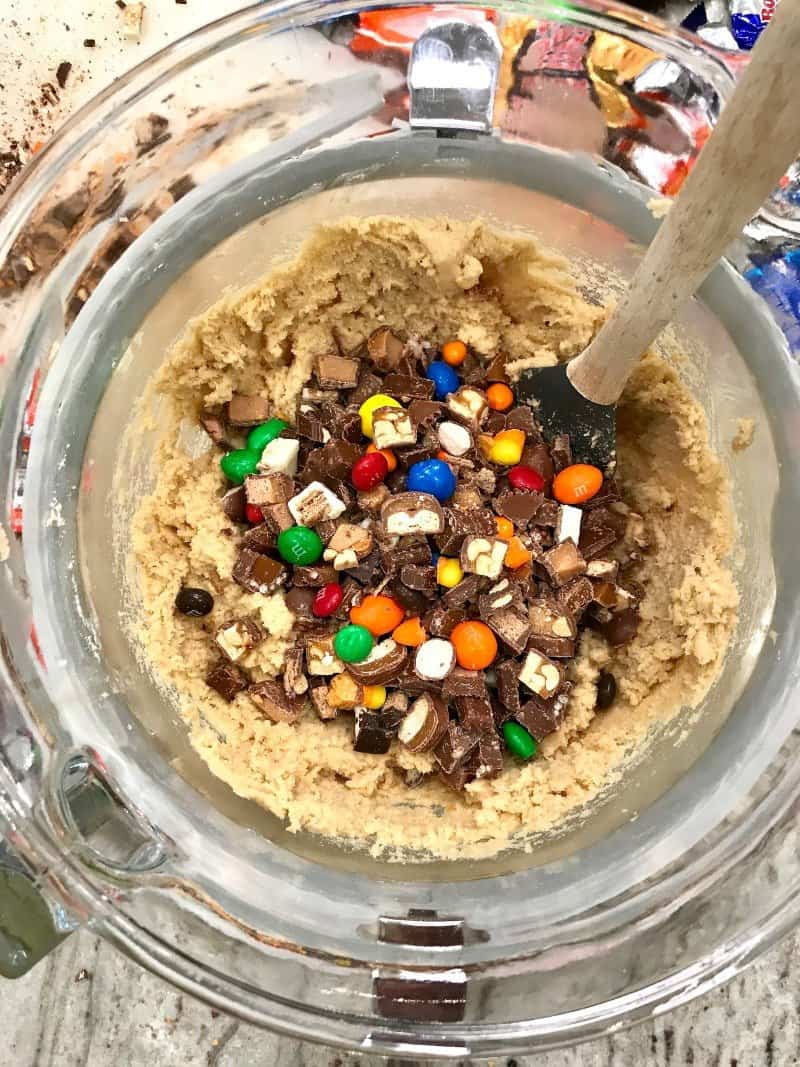 I scoop the cookie dough into 2 tablespoon-sized scoops and top with additional candy, just for fun!
The cookie dough balls are first frozen in a single layer on a baking sheet for at least 30 minutes before being transferred to a freezer-safe bag to store in the freezer for up to 3 months.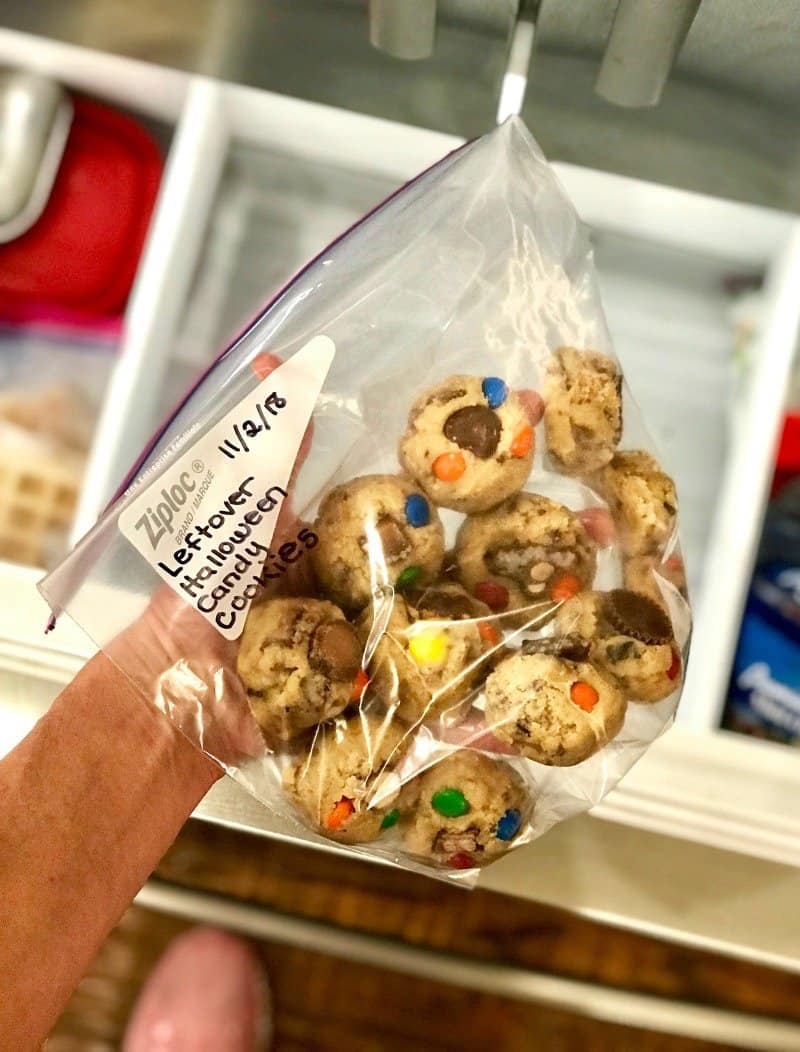 They bake at 350°F for about 12-14 minutes or until they start to brown and crisp around the edges. Let the cookies cool on the baking sheet for at least 5 minutes before removing to a wire rack to cool completely.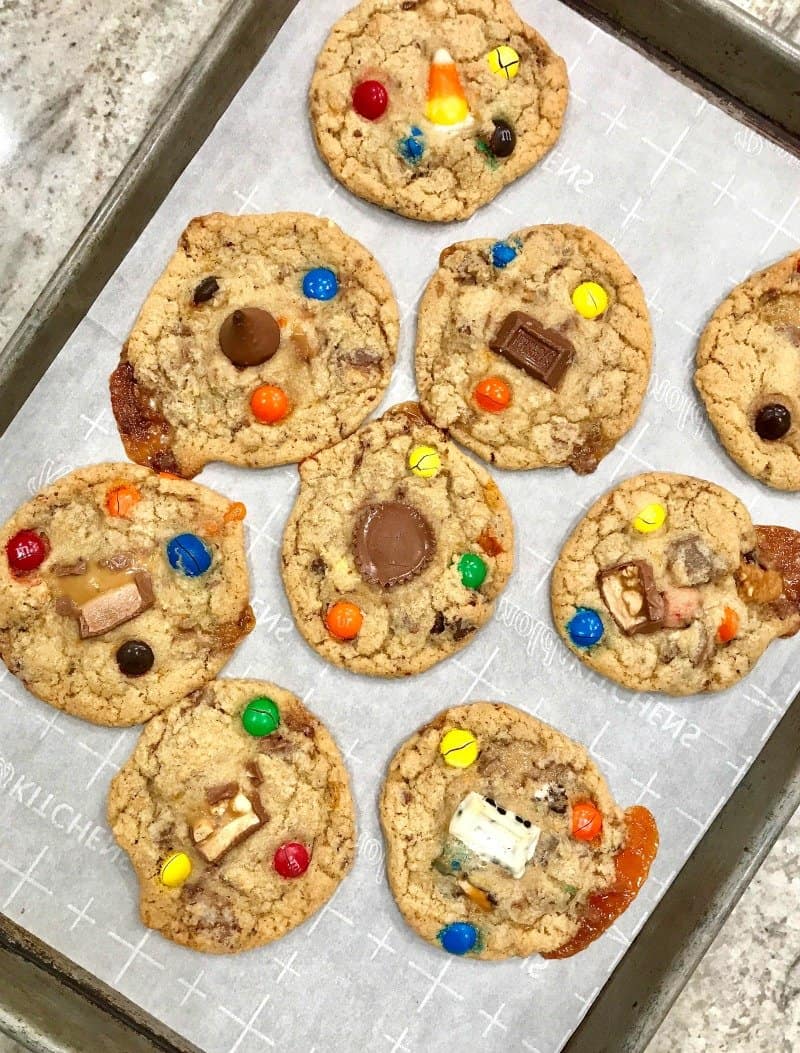 Or enjoy them warm right off the baking sheet.
They're the kind of cookies that everyone will love because they're crisp around the edges, chewy in the middle and loaded with all kinds of crunch and chew from the variety of candy baked into them. A sweet surprise in every bite!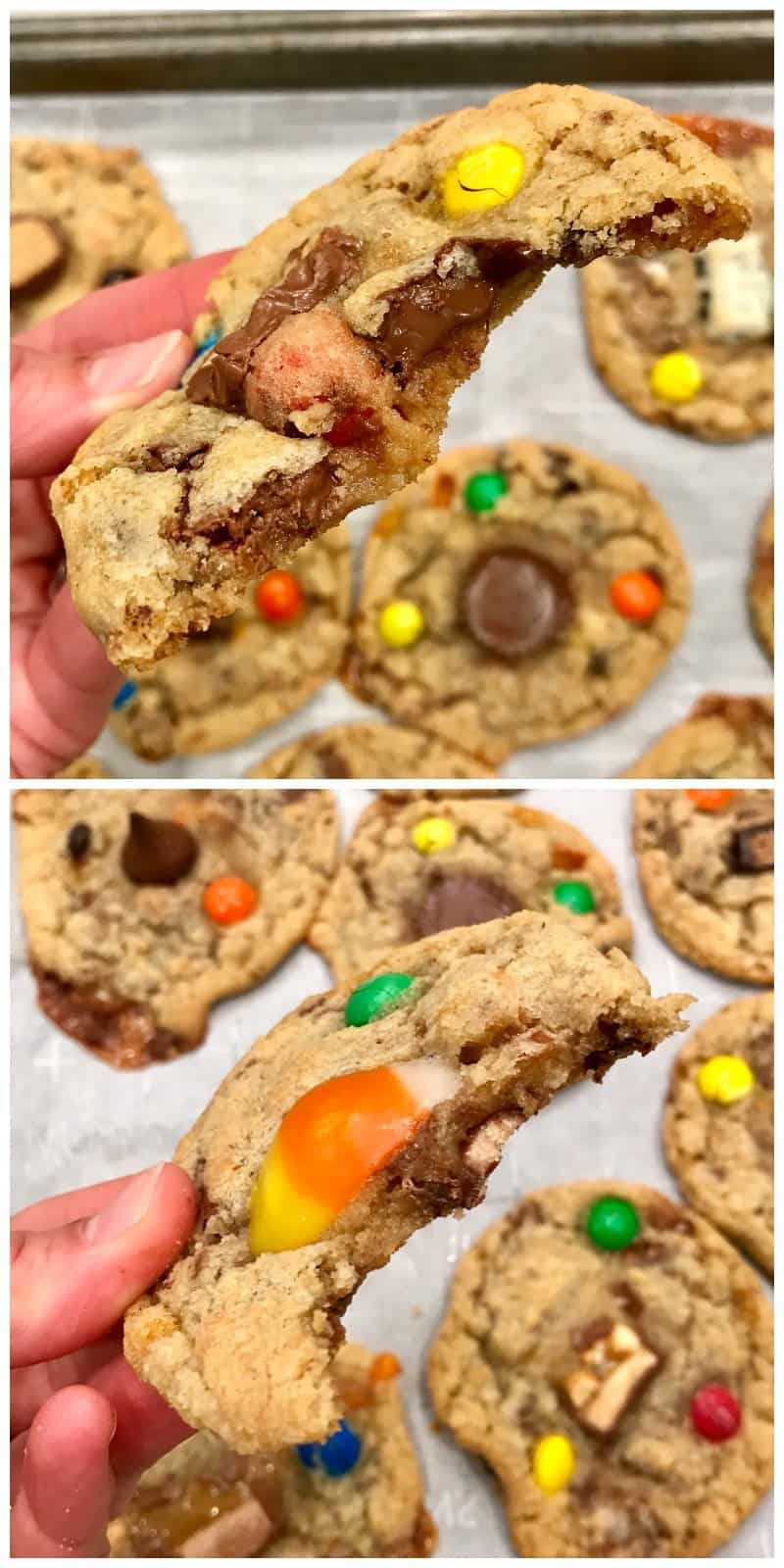 I have no doubt these frozen cookie dough balls will come in handy over the next few months when family is in town or we're entertaining friends around the holidays.
I dipped into our candy supply today so I could make a batch and bake some for us to enjoy this weekend. I have to say, all the candy in these cookies makes them awesome and irresistible! I'm planning to make several batches this weekend so we have a freezer full. Nothing beats warm cookies at a cravings notice.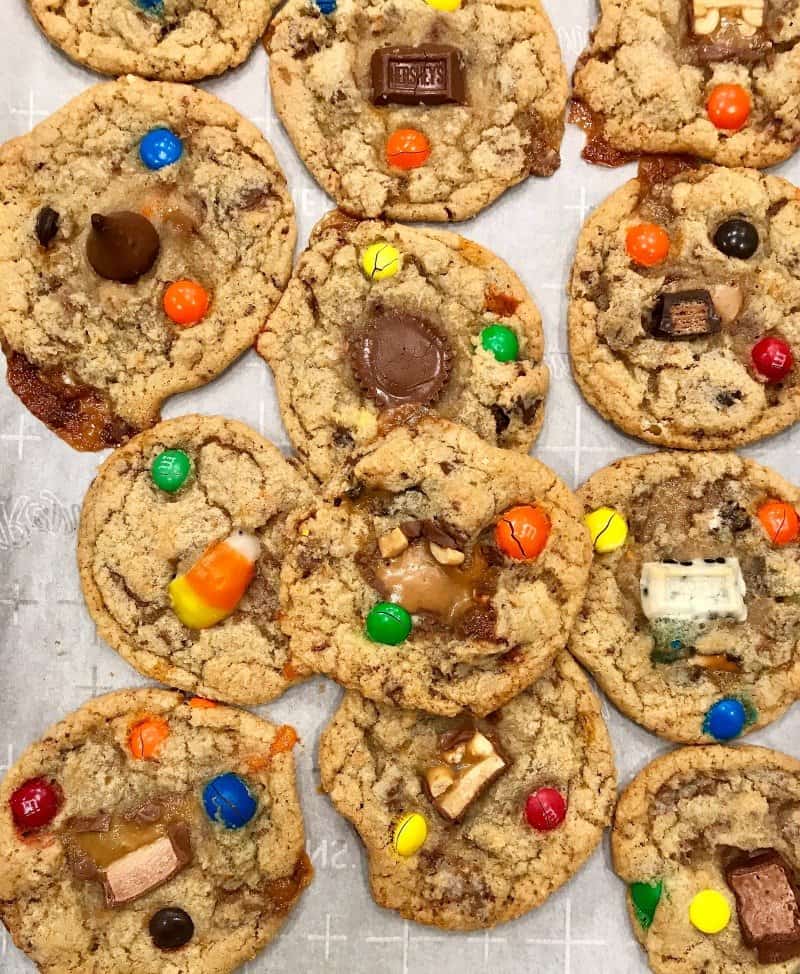 Hope everyone had a Happy Halloween! If you make this Leftover Halloween Candy Cookie Dough, be sure to snap a picture and share it with me or tag me on Instagram @thebakermama so I can see. 😍 I love seeing how inspired and creative y'all get with the recipes I share. Enjoy!
xoxo,


Print