Chunky, chewy, crispy and gooey, these Irresistible Oatmeal Cookie Recipes are as versatile as they are yummy. You're sure to find something you love!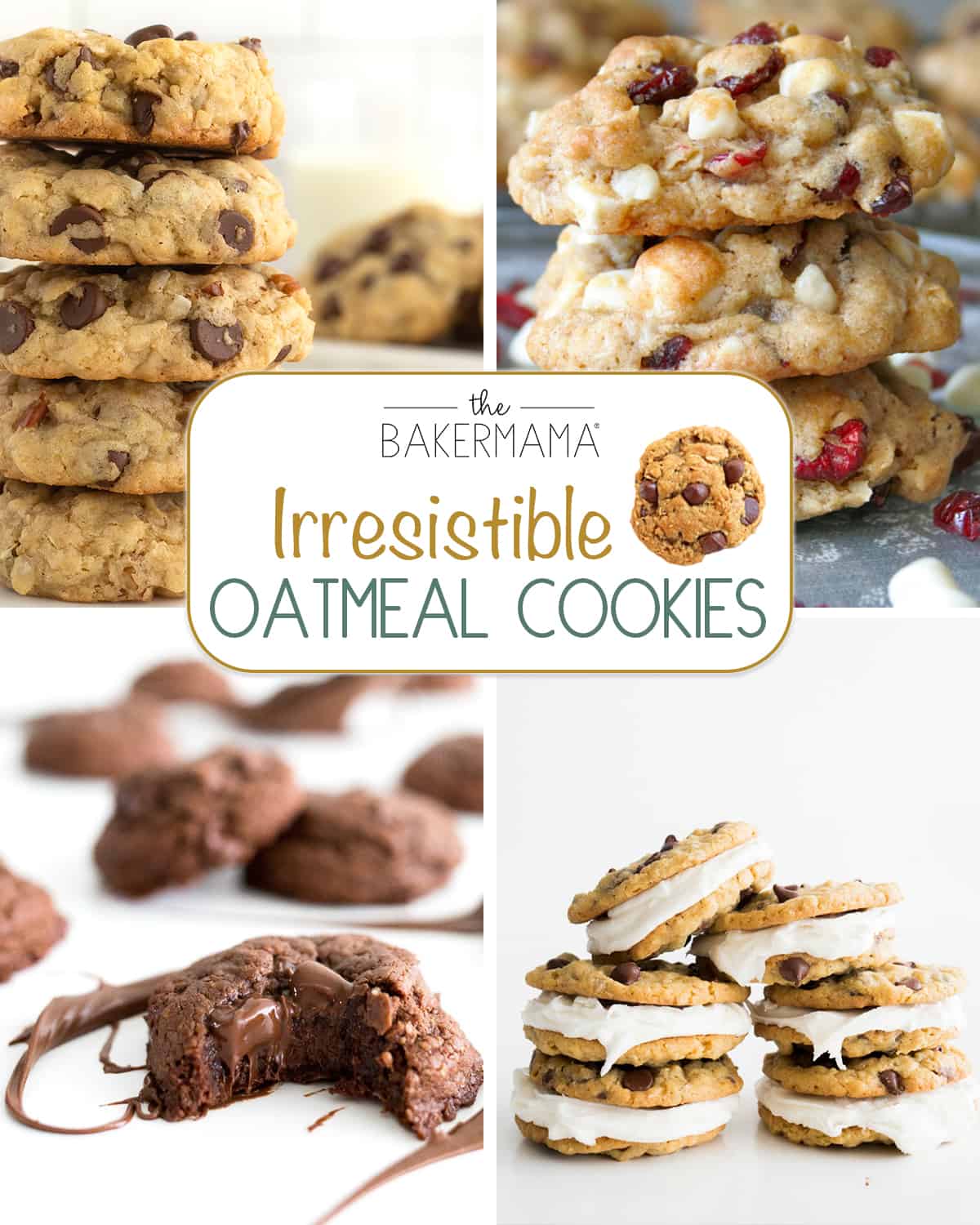 Chewy oatmeal chocolate chip cookies with a hint of cinnamon that will become a family favorite you'll want to bake every time you're craving cookies!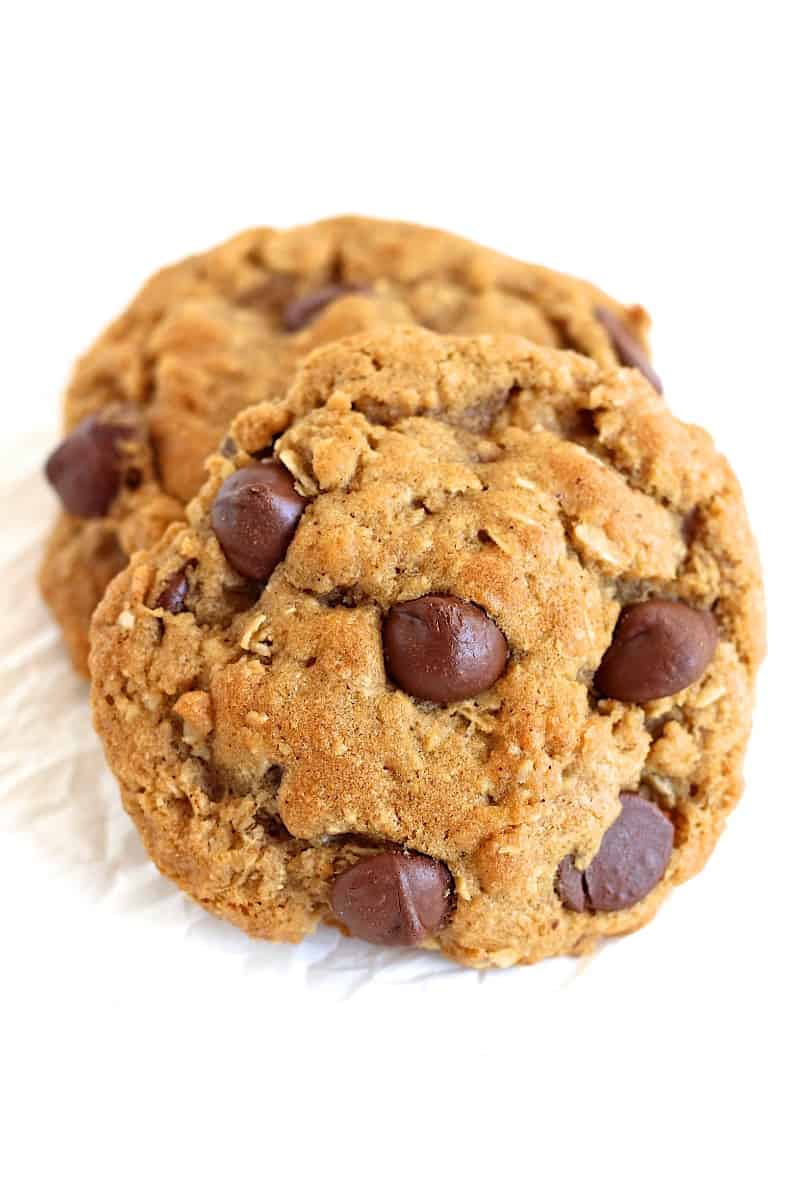 You'll never believe these Chewy Flourless Oatmeal Chocolate Chip Cookies were made with no flour. Yummy yum!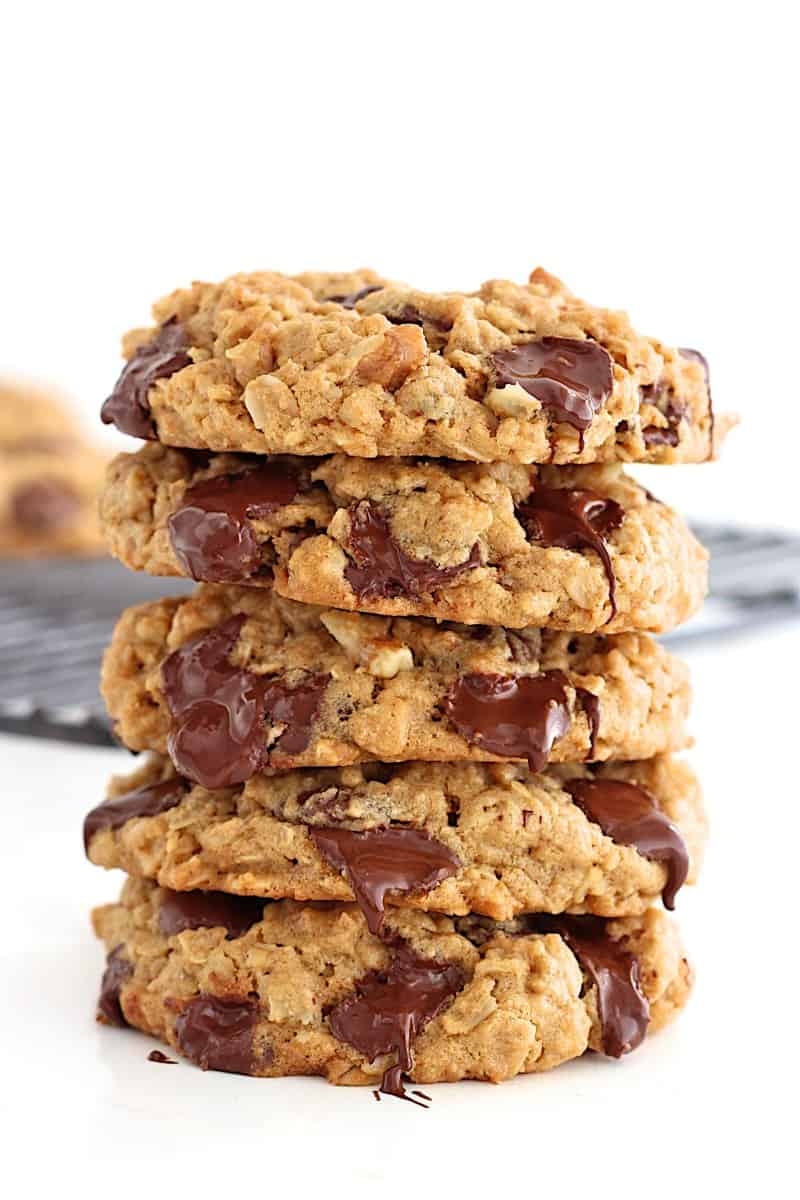 Coconut, pecans, oatmeal and chocolate chips add tons of texture and flavor to these super chewy Coconut Pecan Chocolate Chip Oatmeal Cookies. They're irresistible!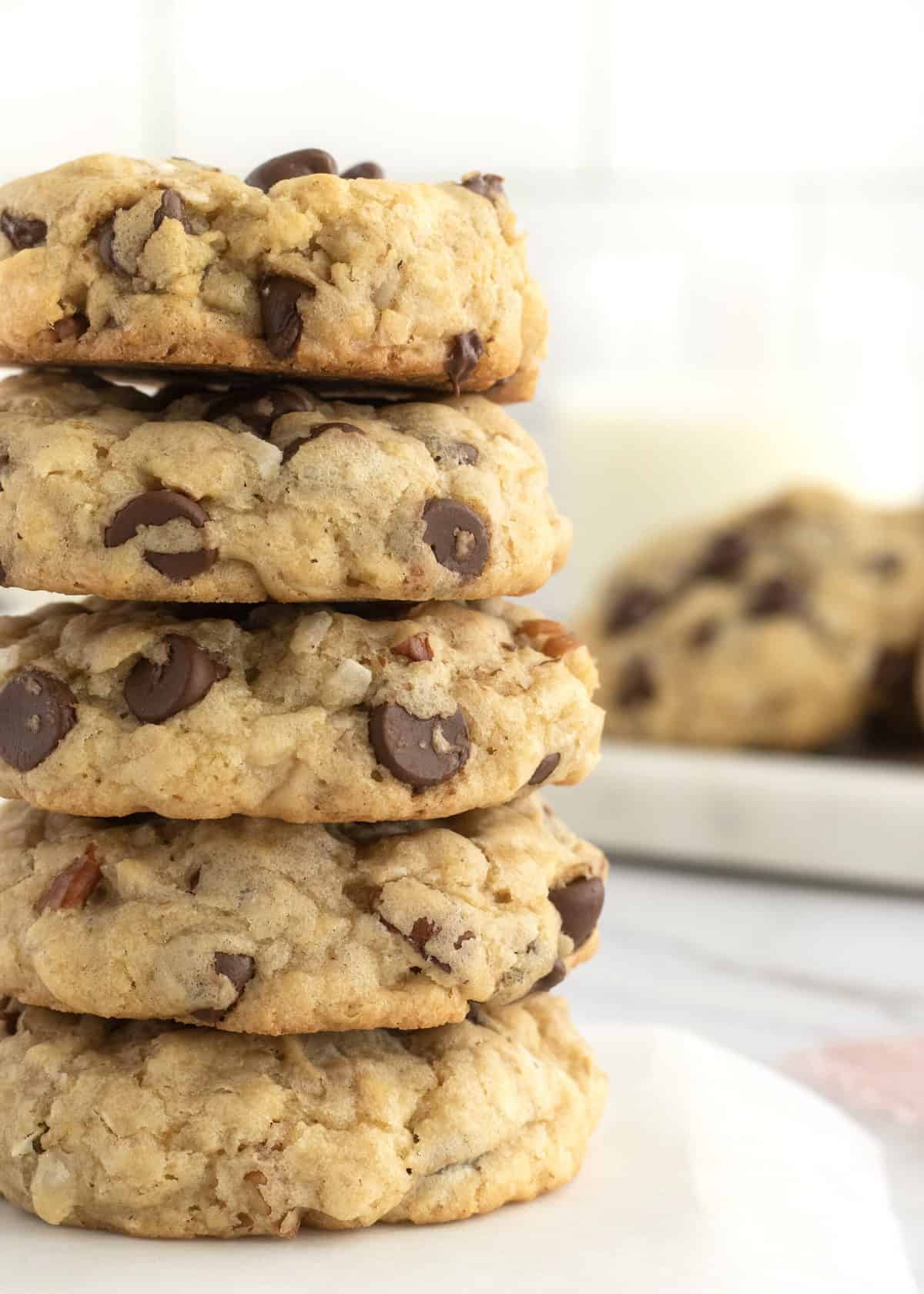 Oatmeal cookies that are loaded with dried cranberries, crunchy nuts and sweet white chocolate chips. These Oatmeal Cranberry White Chocolate Chip Macadamia Cookies are everything a great holiday cookie should be!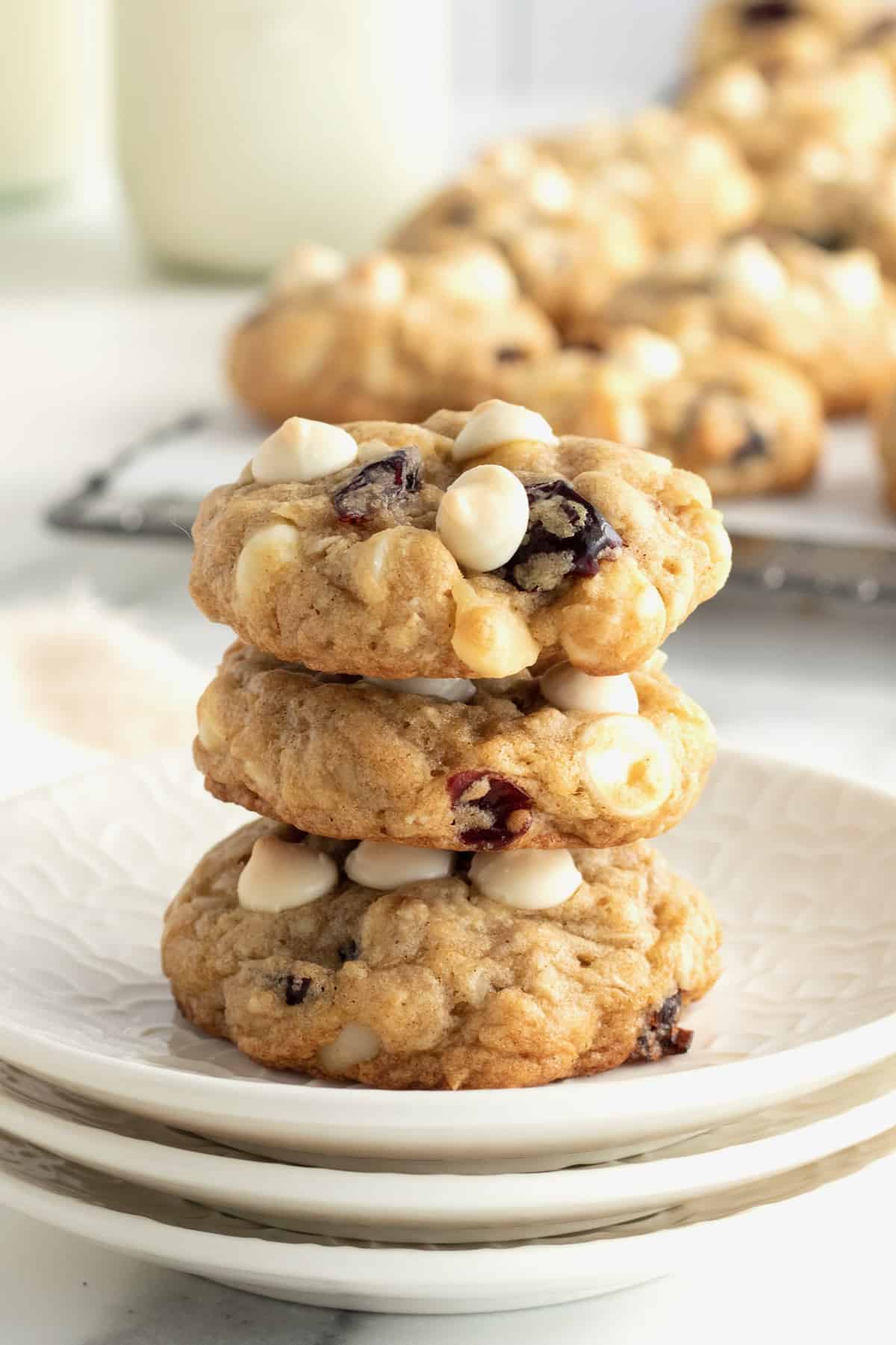 These Brown Sugar Oatmeal Toffee Crunch Cookies are a must-bake! They're chewy with a slight crunch in every bite from sweet little bits of toffee.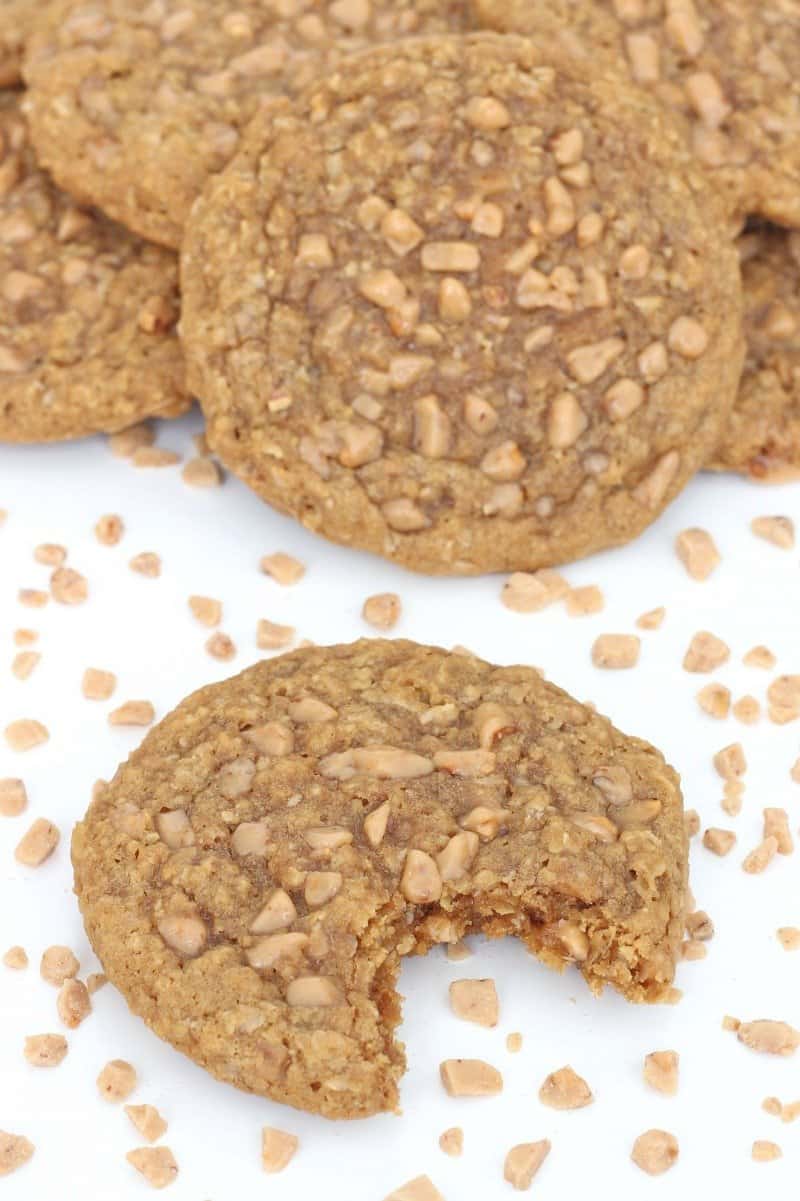 Dense, chewy and incredibly delicious, these 4-Ingredient Steel Cut Oat Cookies just might be the perfect flourless cookie!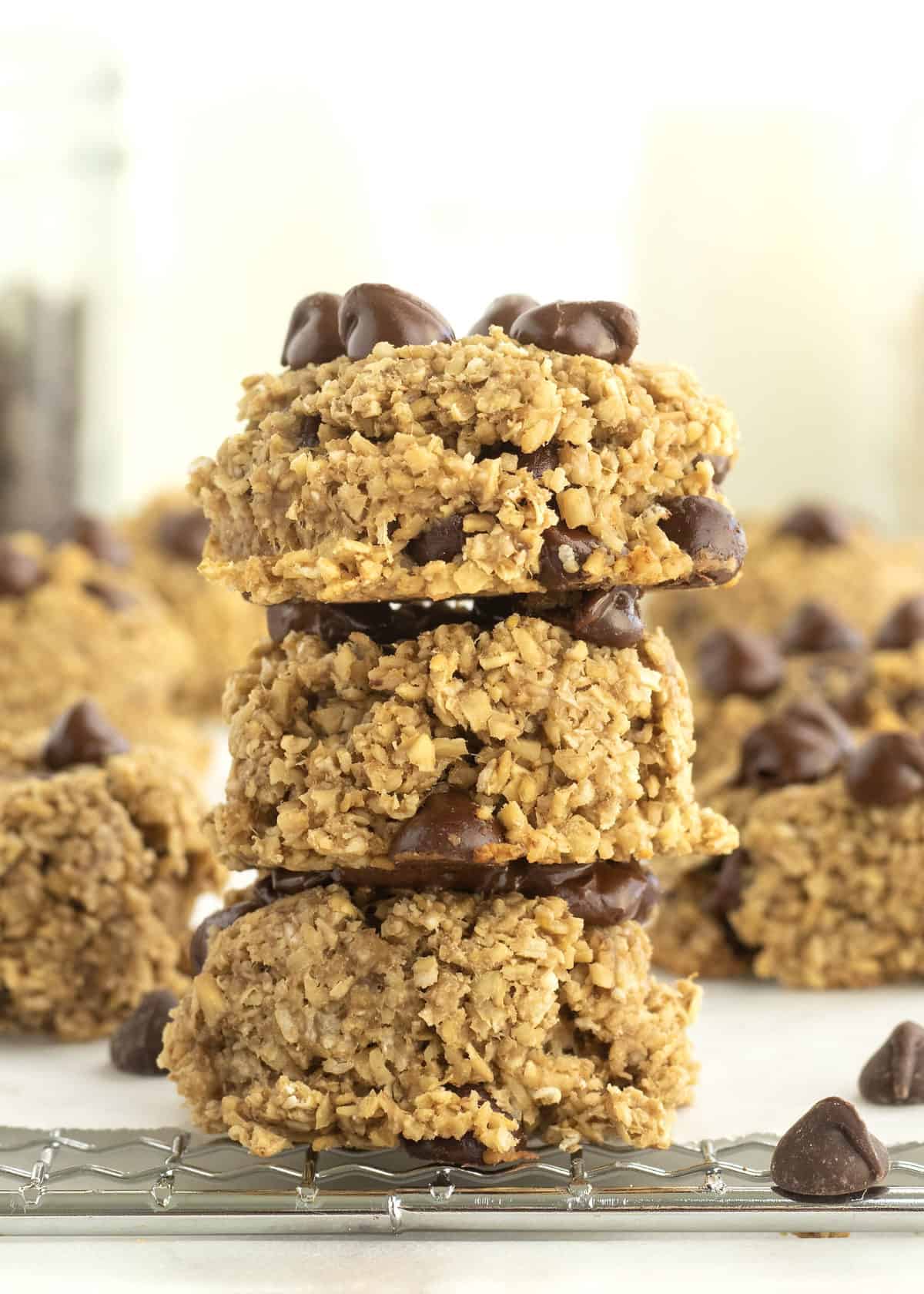 Chewy White Chocolate Blueberry Oatmeal Cookies that taste just like eating blueberry pie, but so much better!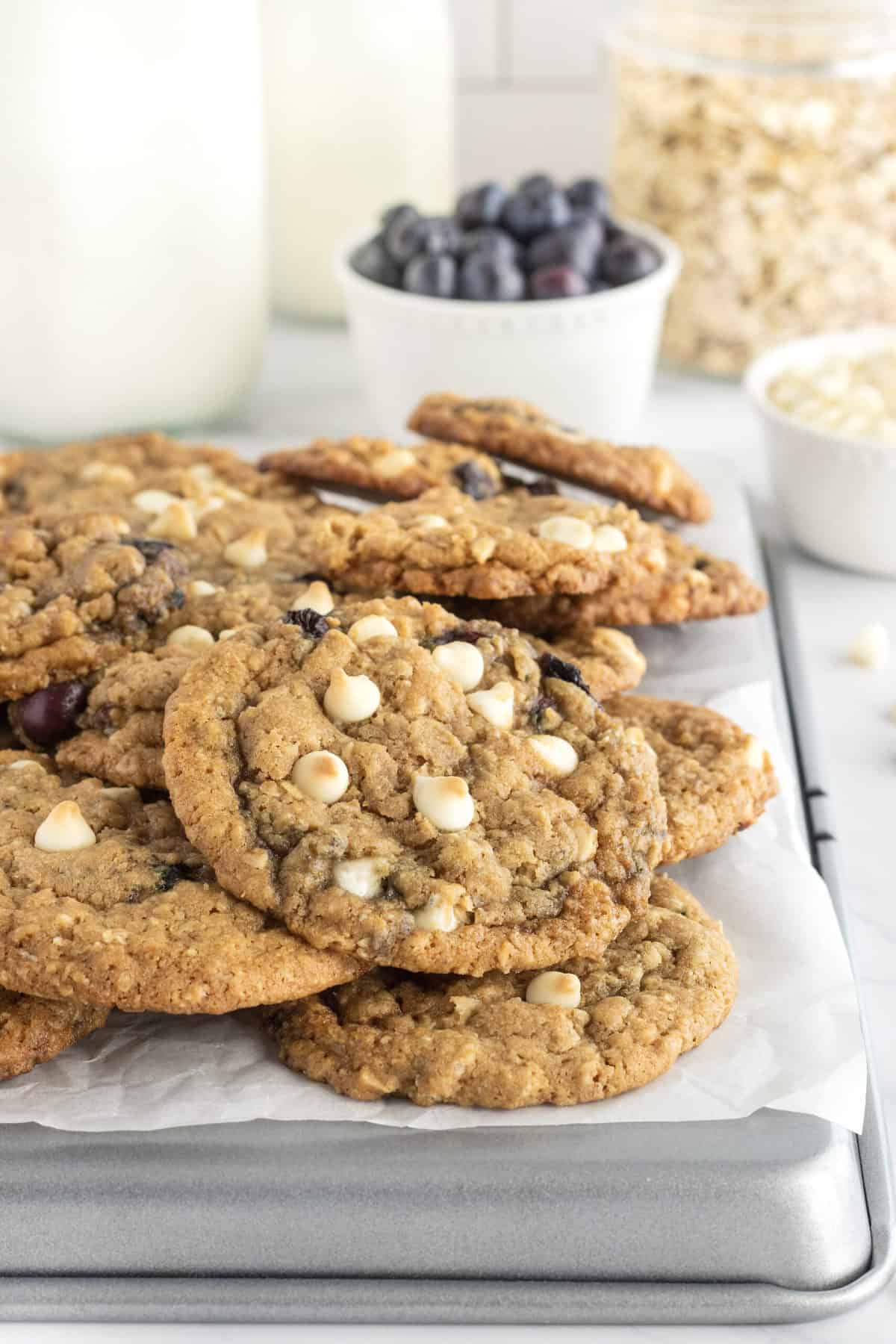 You'll love these crazy delicious Flourless Dark Chocolate Raspberry Oatmeal Cookies! Rich dark chocolate and fresh raspberries are the stars of these deliciously chewy oatmeal cookies that are made without any flour, granulated sugar, real butter or oil.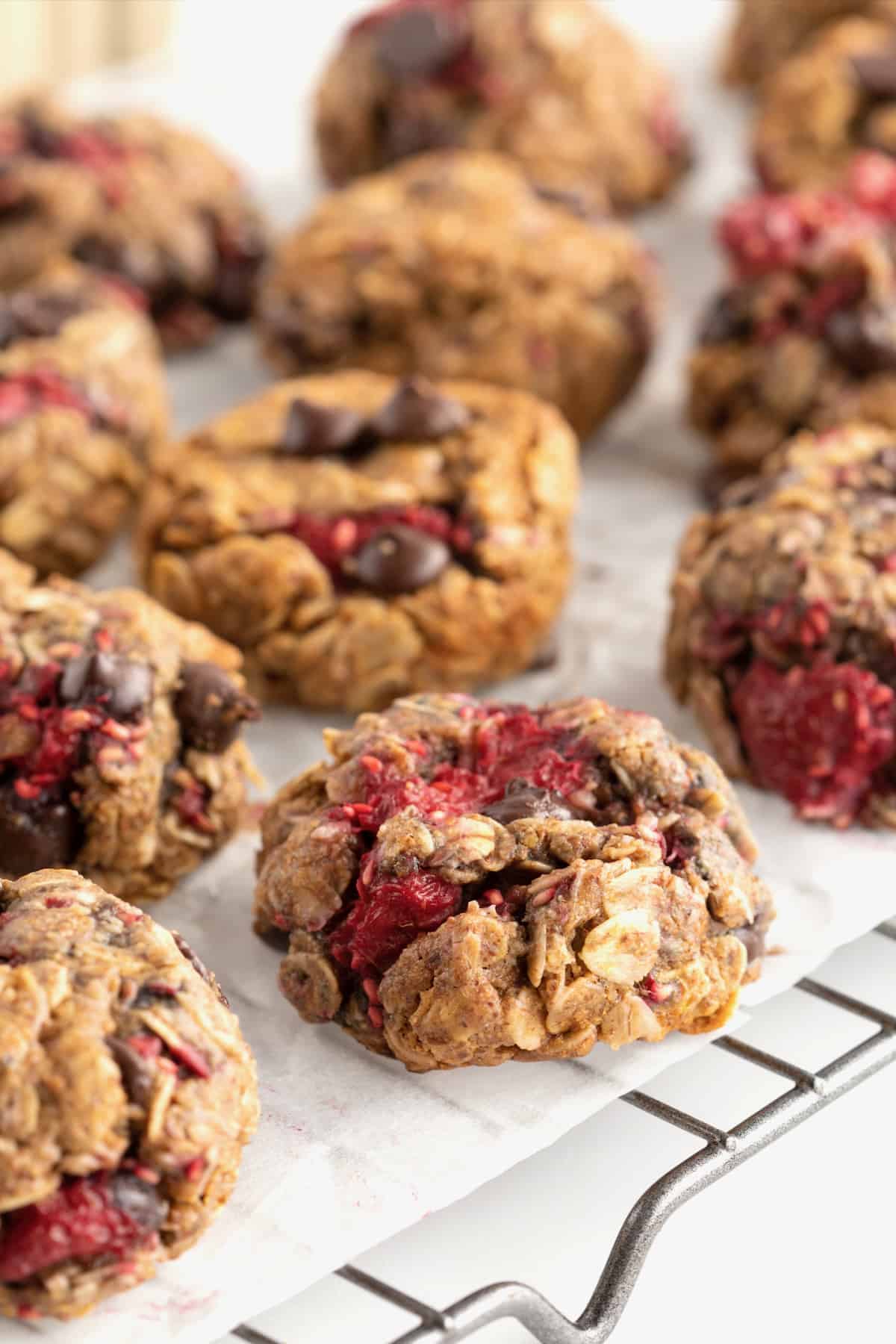 It's all in the name for these White Chocolate Dried Blueberry Coconut Oatmeal Cookies, literally! Chewy oatmeal cookies loaded with sweet coconut, dried blueberries and white chocolate chips. So amazing!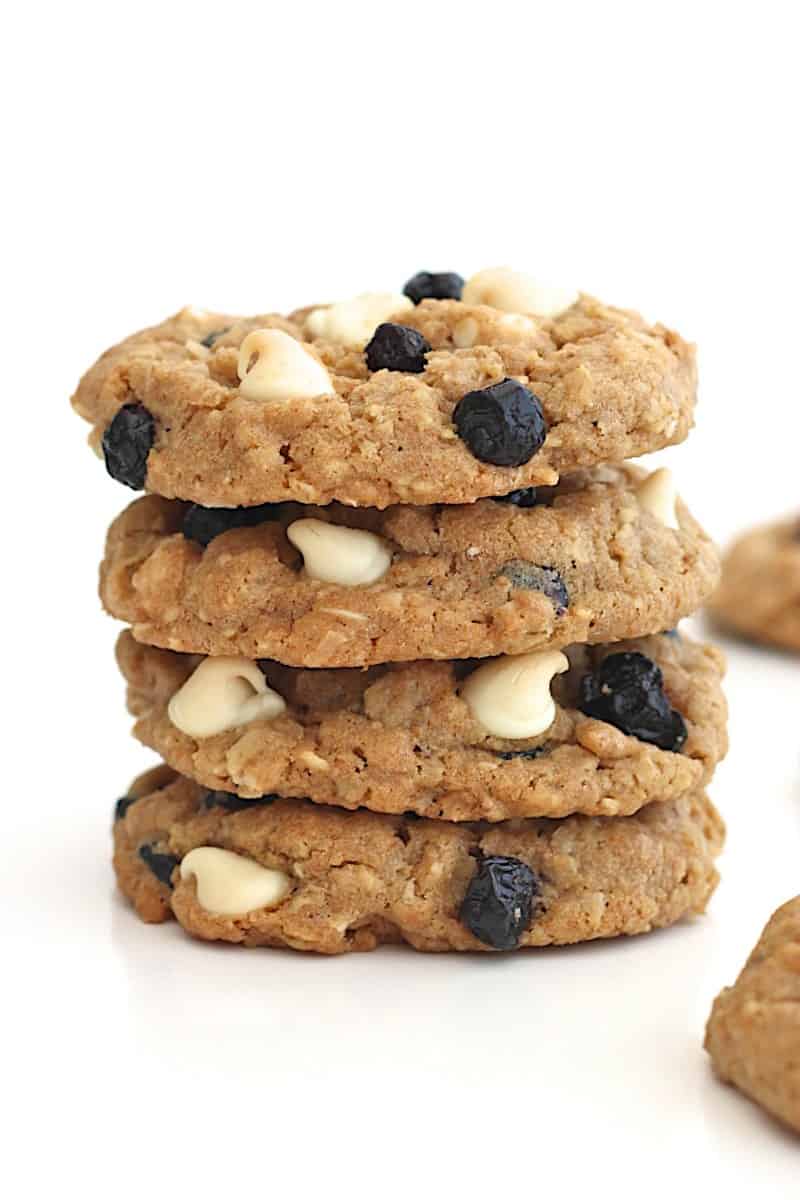 Outrageous oatmeal cookies baked with coconut oil making these Coconut Oatmeal Cookies melt-in-your-mouth delicious!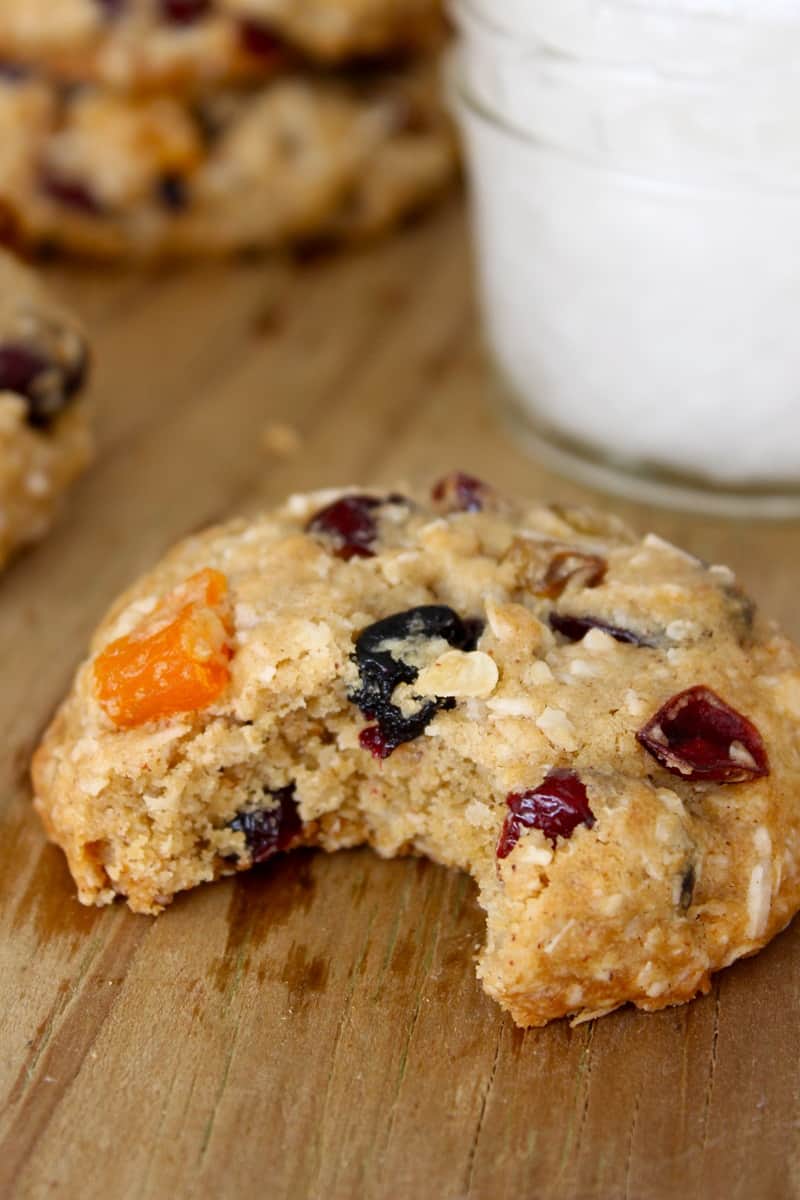 Healthy whole wheat oatmeal chocolate chip cookies that are packed with pumpkin for a sweet fall treat!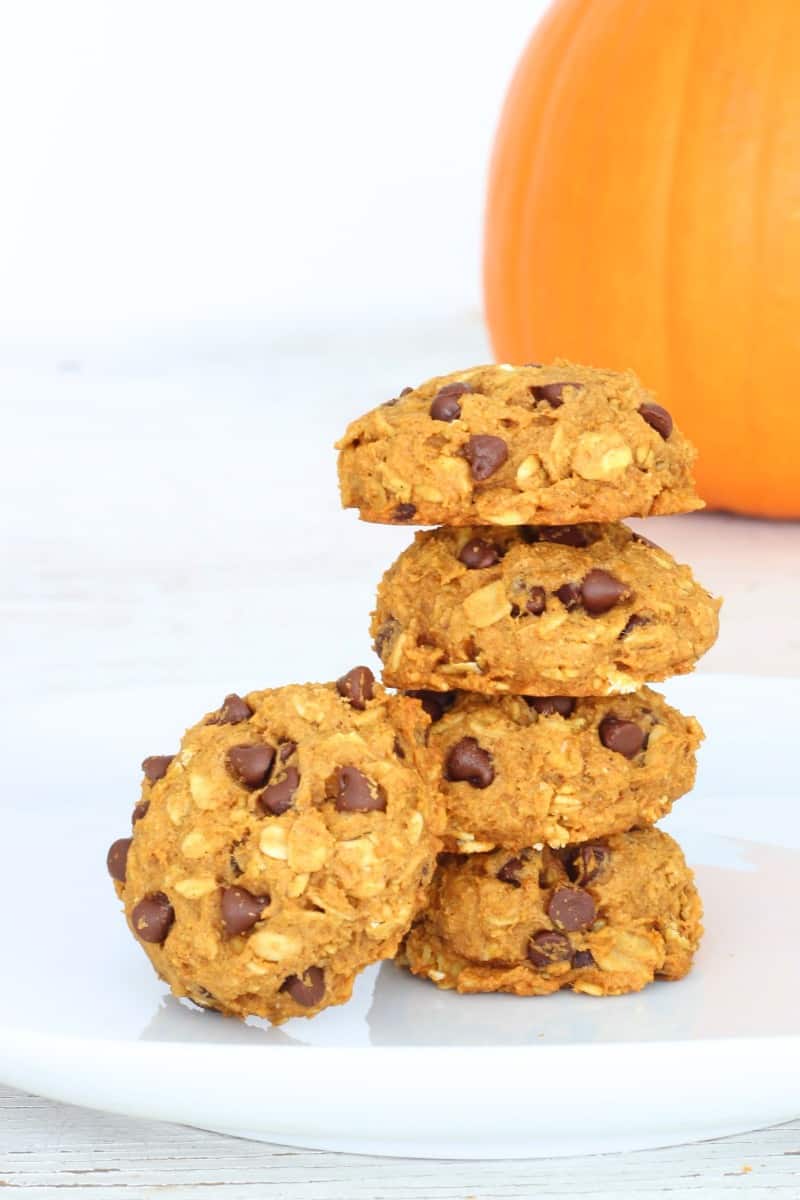 These Oatmeal Cream Pies are a homemade version of a nostalgic lunchbox treat!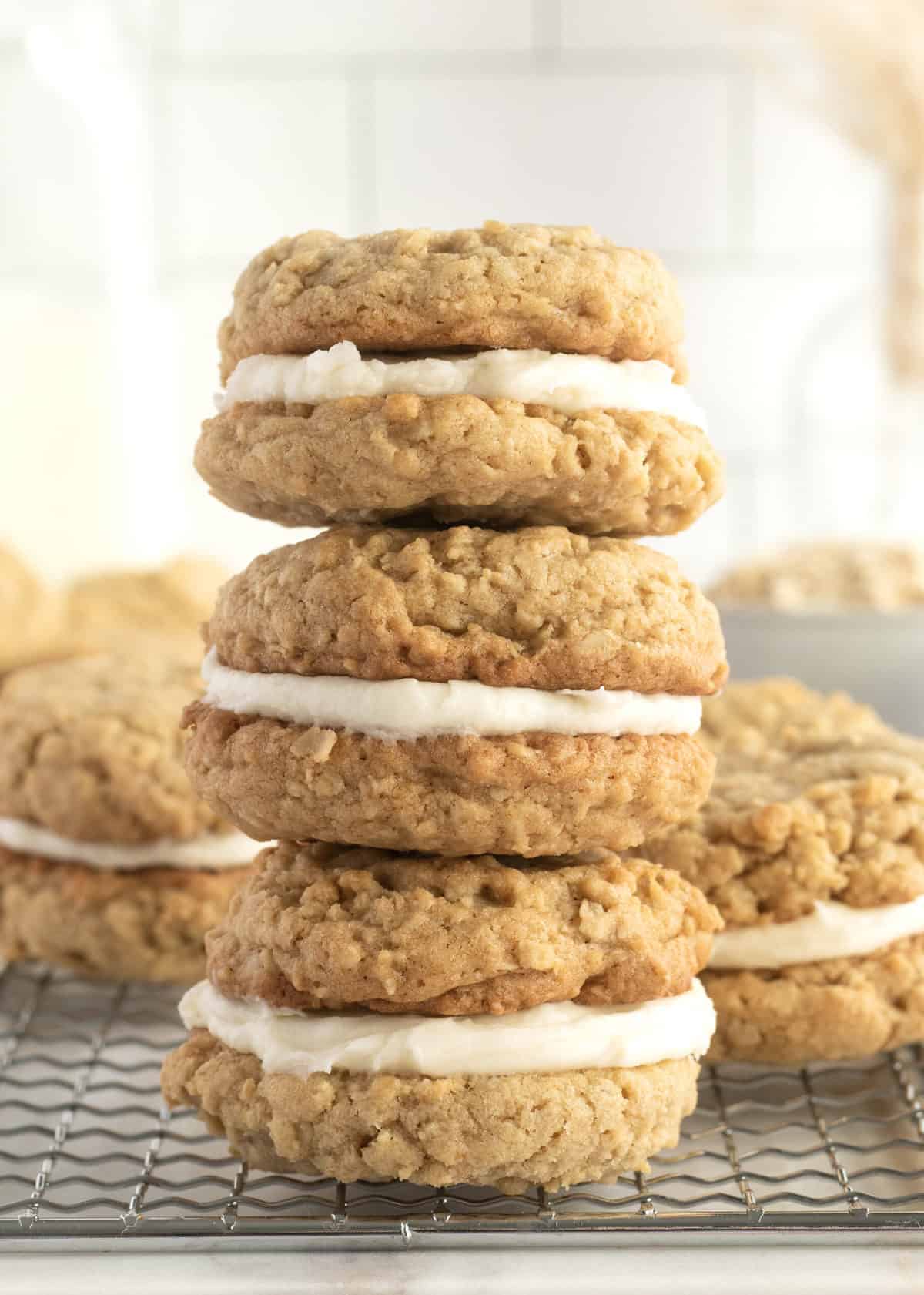 Sweet caramel filling between two chewy oatmeal cookies make classic oatmeal cream pies extra special in these Salted Caramel Oatmeal Cream Pies!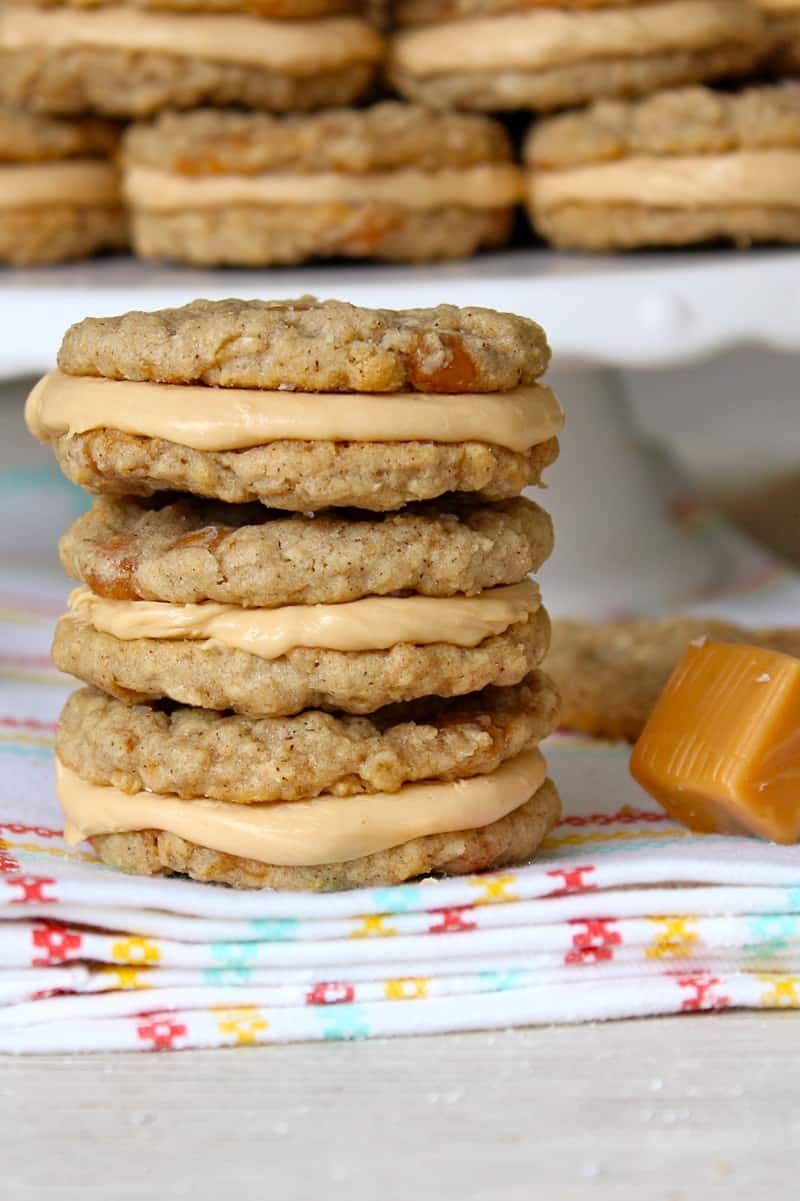 Chewy oatmeal chocolate chip cookies sandwiched together with a dreamy, creamy marshmallow filling in these oh so yum Choc-Oat-Chip Whoopie Pies.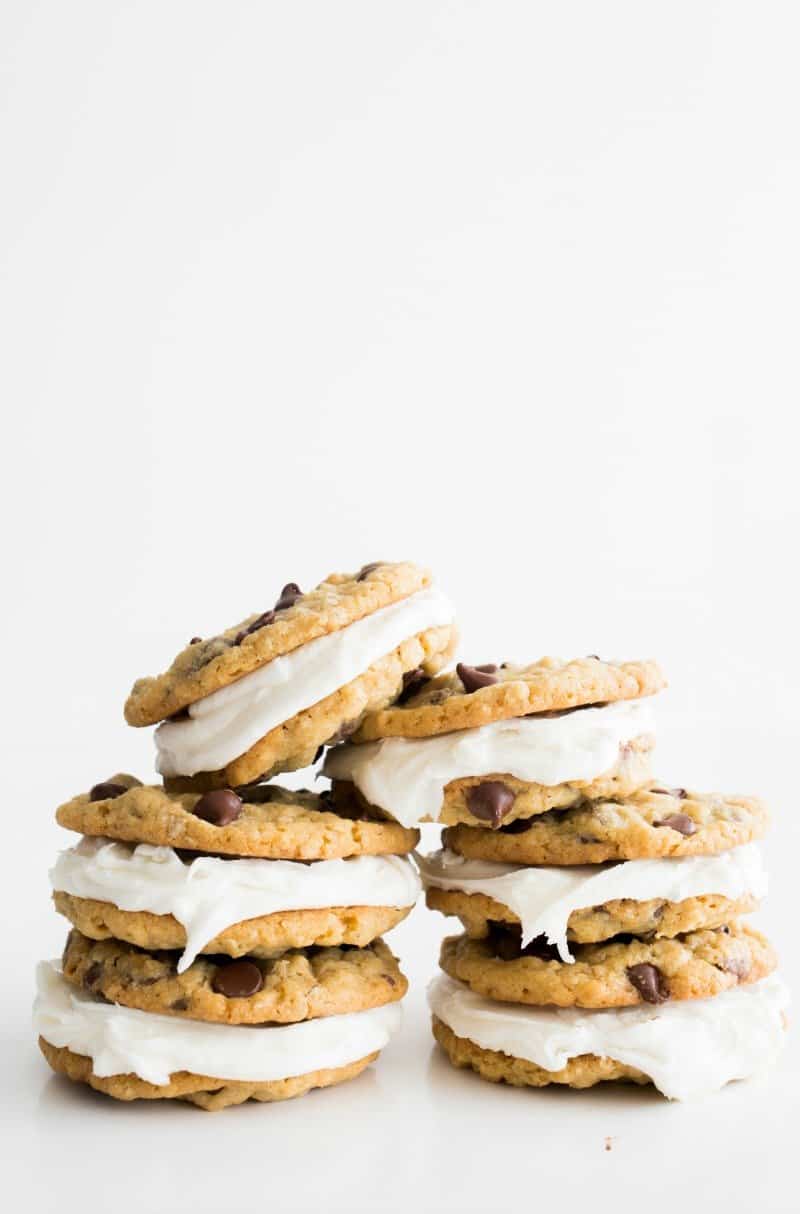 These Healthy Flourless Peanut Butter & Jelly Cookie Sandwiches are a fun and healthier twist on the classic PB&J sandwich that your kids will go crazy over! They make for such a great breakfast, lunch or after school snack.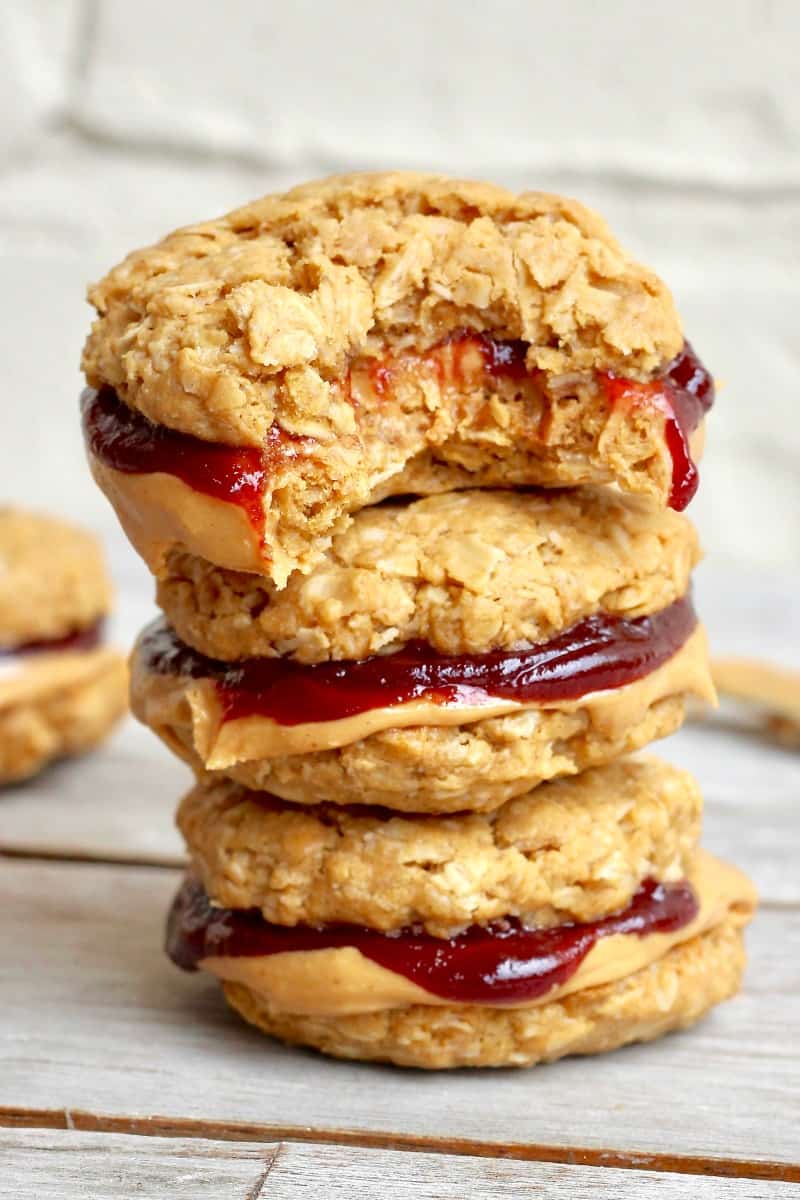 Half chocolate, half peanut butter oatmeal and lots of chocolate candies come together for the ultimate Monster Swirl Cookie!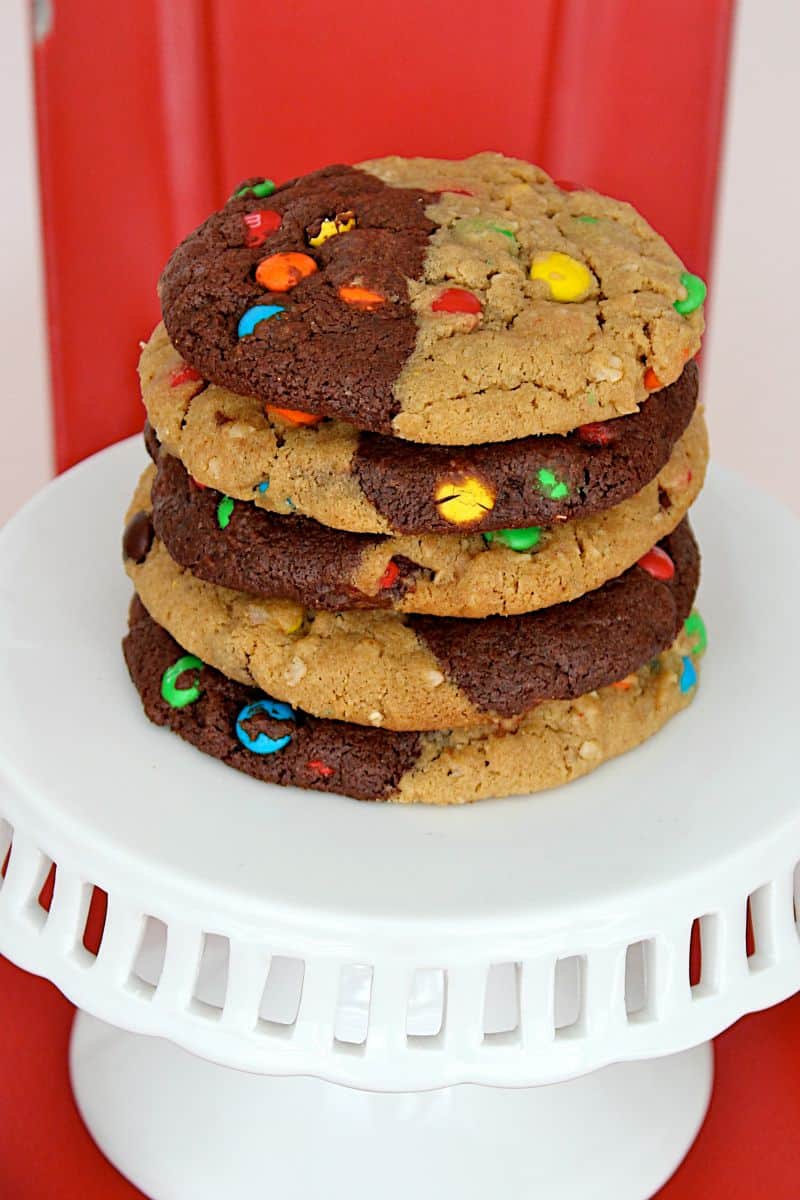 Big, chewy monster cookies with peanut butter, oats, chocolate chips and colorful candies with a surprise stuffed inside. These Peanut Butter Cup Stuffed Monster Cookies are so yummy yum!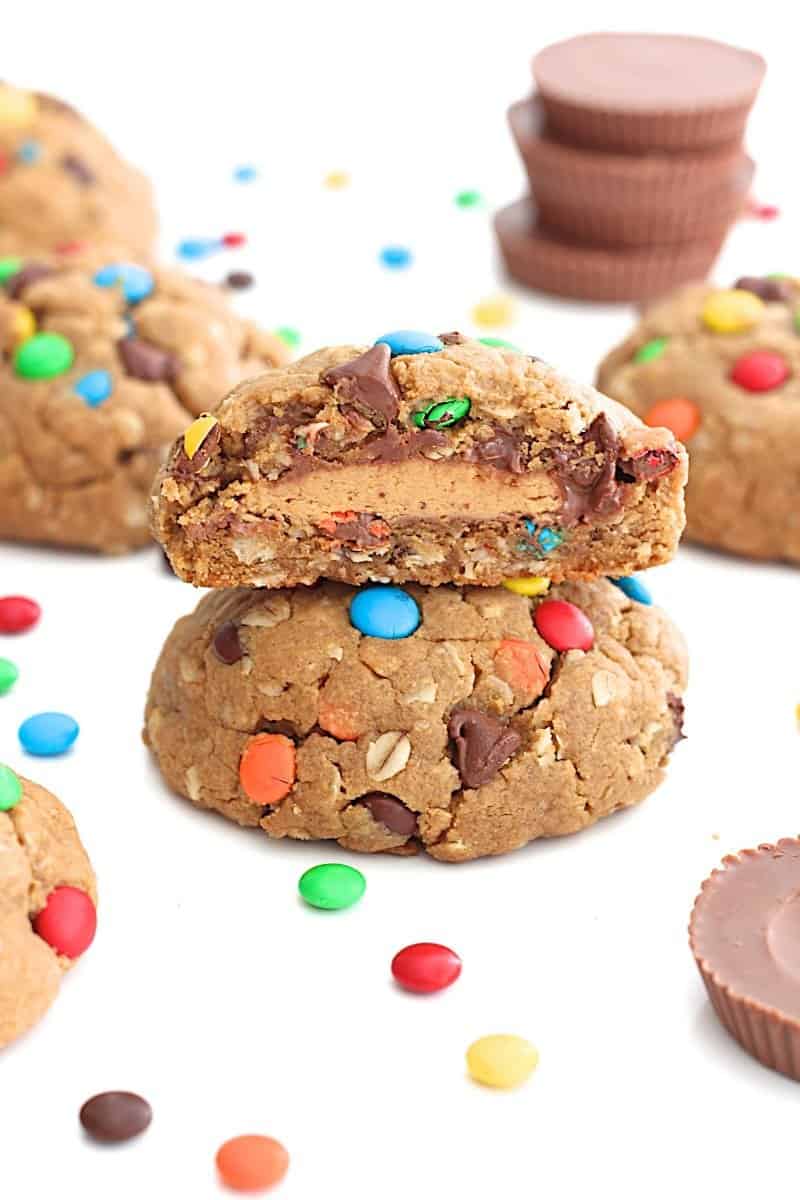 Salty crunchy pretzels baked into everyone's favorite peanut butter oatmeal candy-loaded monster cookies! These Monster Pretzel Cookies are monstrous and marvelous!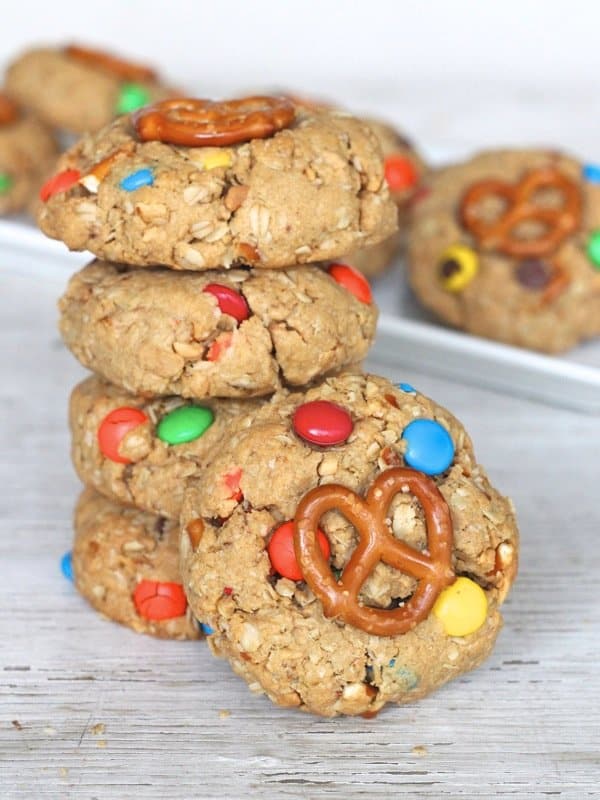 Nutella lovers rejoice! These 4-Ingredient Flourless Nutella Cookies are a delicious dream come true.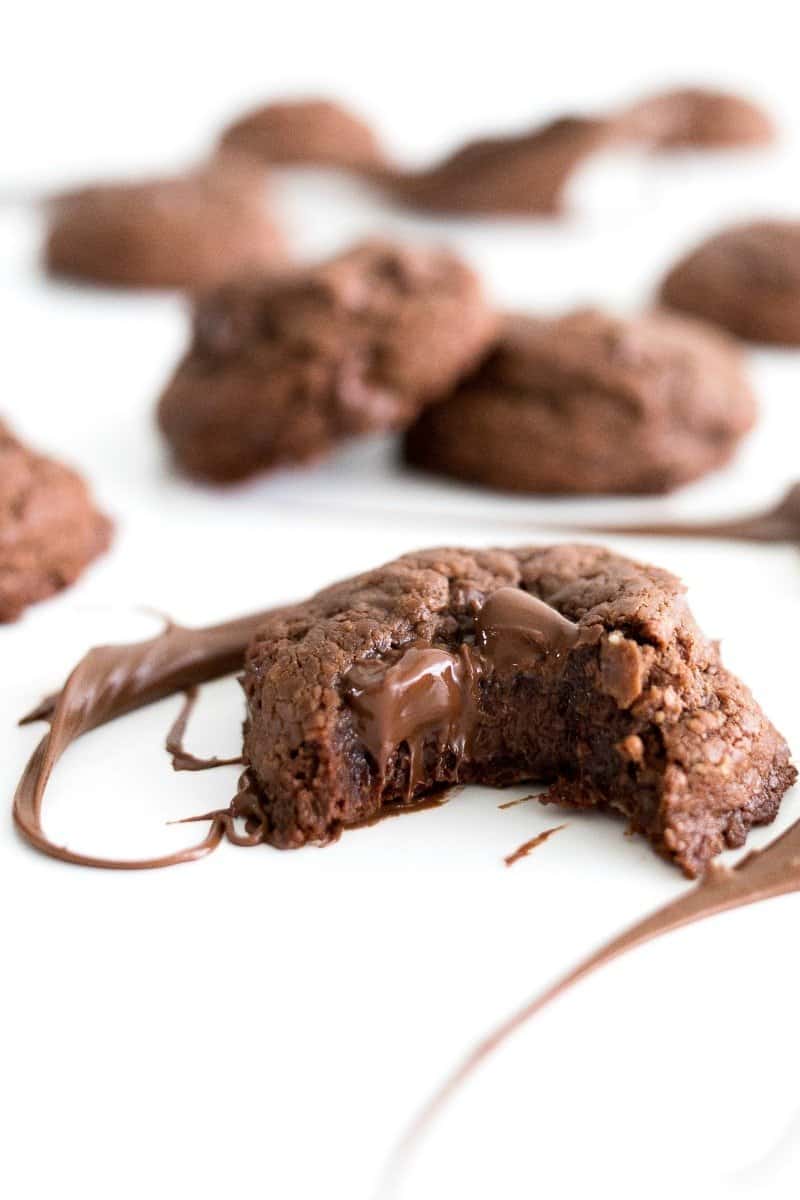 You can't go wrong with good ol' Cowboy Cookies! Everyone loves these loaded oatmeal cookies with crispy cornflakes cereal, sweet chewy coconut, crunchy pecans, and a triple play of melty chocolate, white chocolate and butterscotch chips.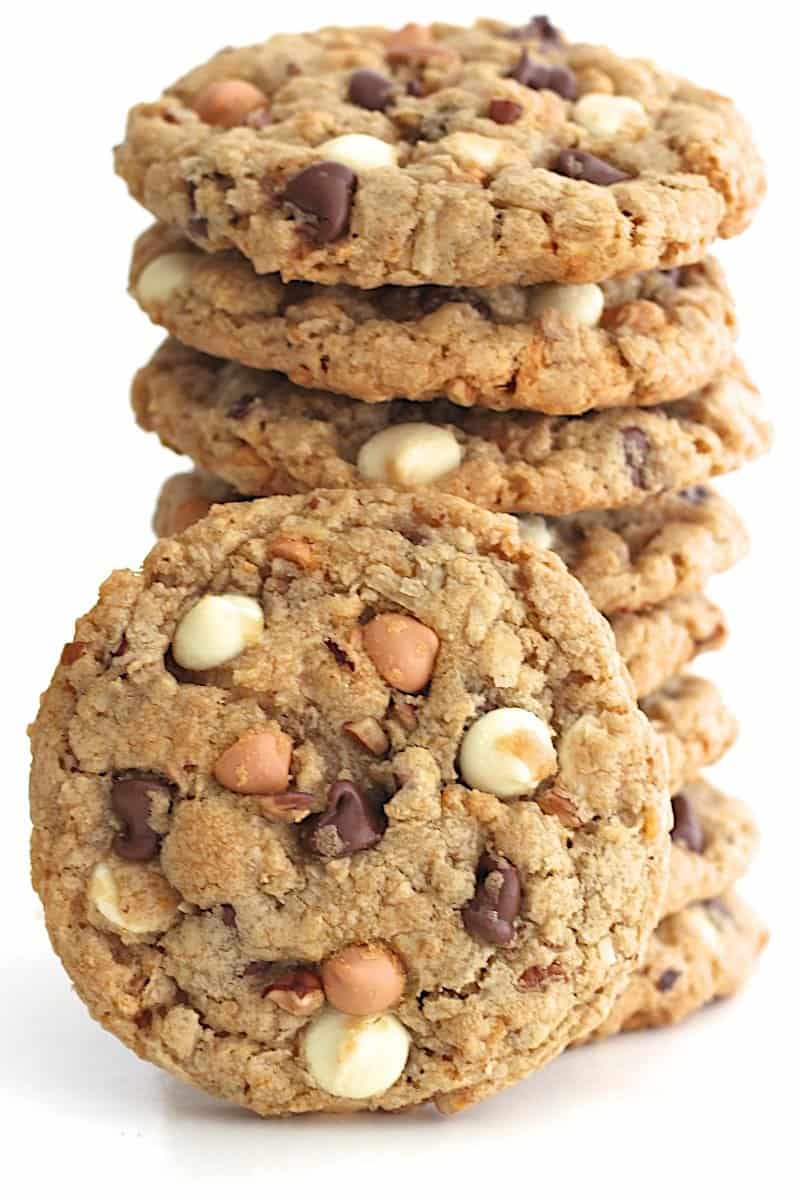 With whole wheat, peanut butter and oatmeal, these healthy Breakfast Cookies are packed with shredded apples and mashed bananas. A breakfast treat you can be proud to serve your little ones!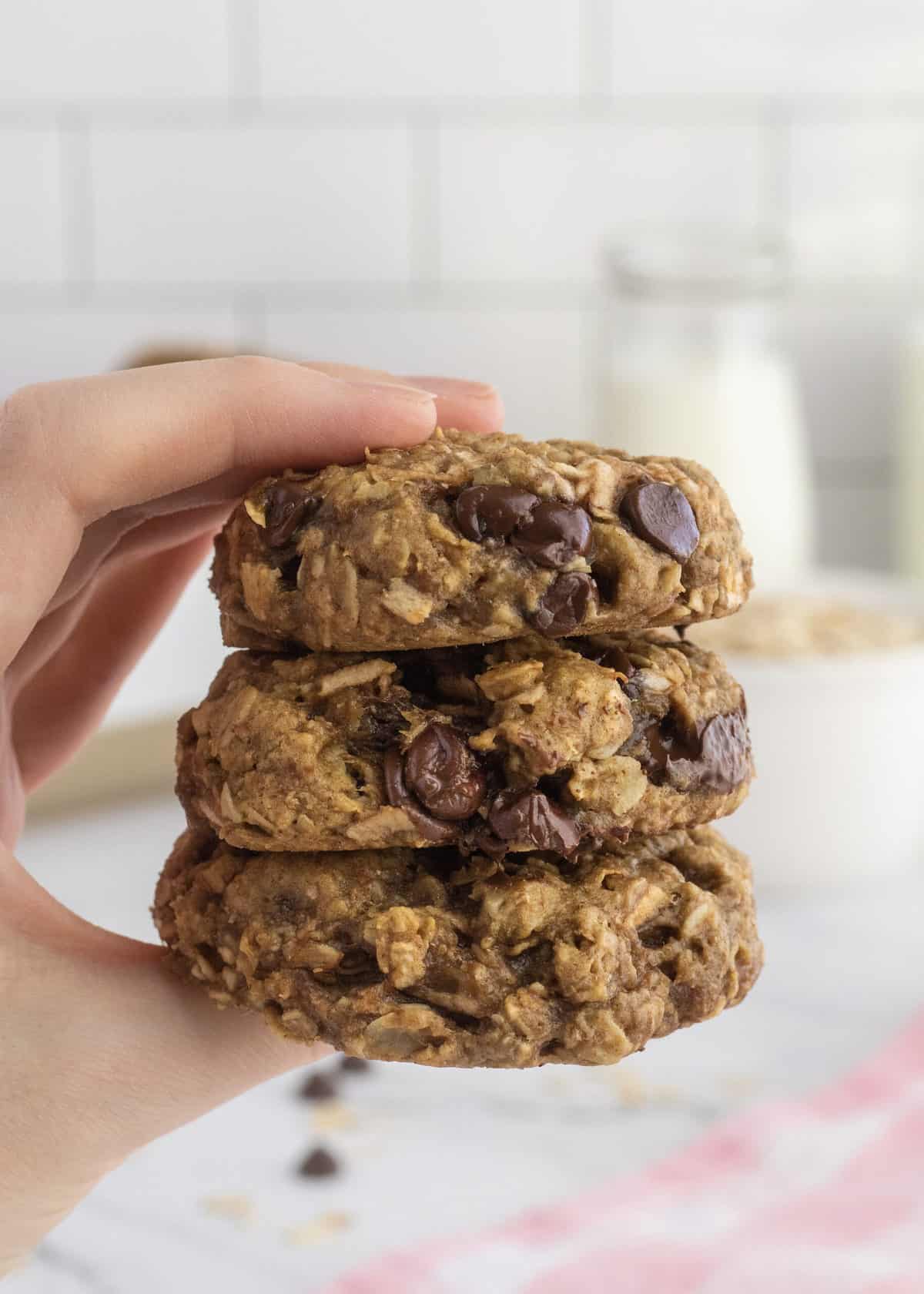 All your cupboard favorites baked into a Crazy Good Cupboard Cookie. Frosted Mini Spooners, pretzels, oats, coconut, pecans, dried cranberries and chocolate chips come together in these chewy-crunchy-sweet-salty delicious cookies!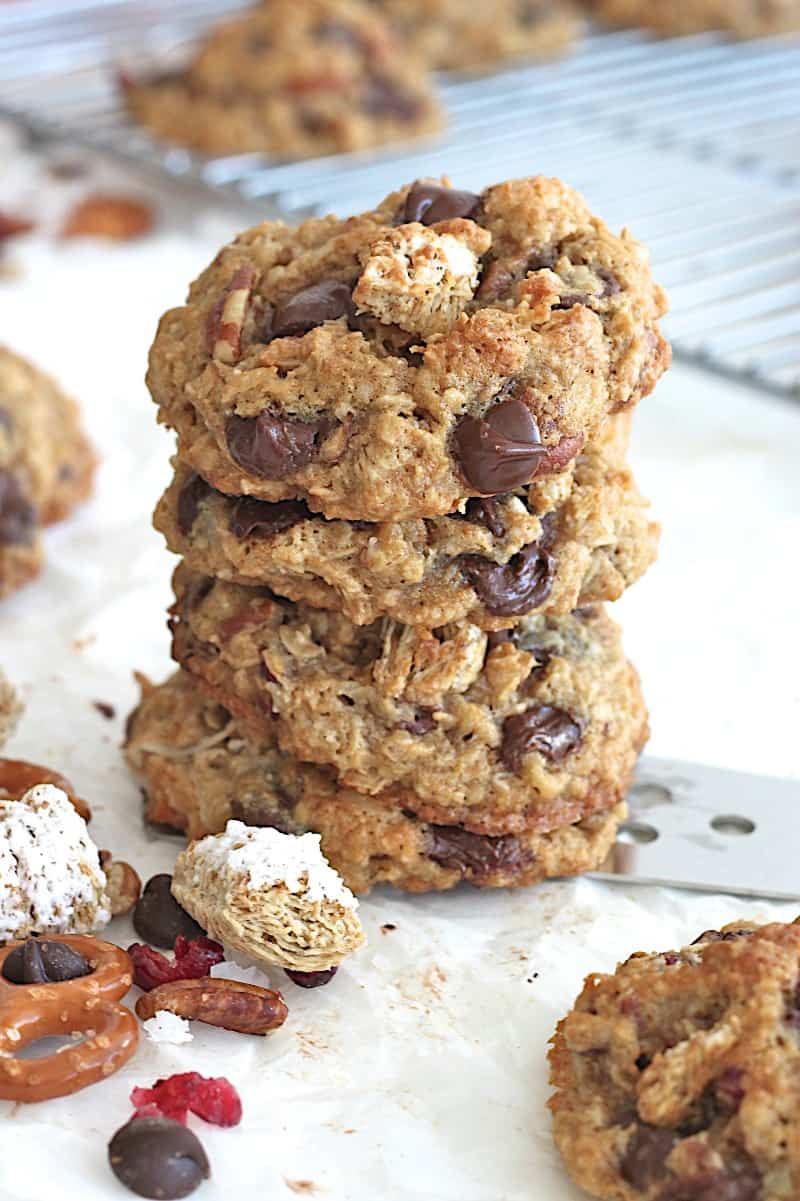 If you make any of these Irresistible Oatmeal Cookie Recipes, be sure to snap a picture and share it with me or tag me on Instagram @thebakermama so I can see.
I love seeing how inspired and creative y'all get with the recipes I share. Enjoy!
xoxo,