Frosted Mini Spooners, pretzels, oats, coconut, pecans, dried cranberries and chocolate chips come together in these chewy-crunchy-sweet-salty delicious Crazy Good Cupboard Cookies!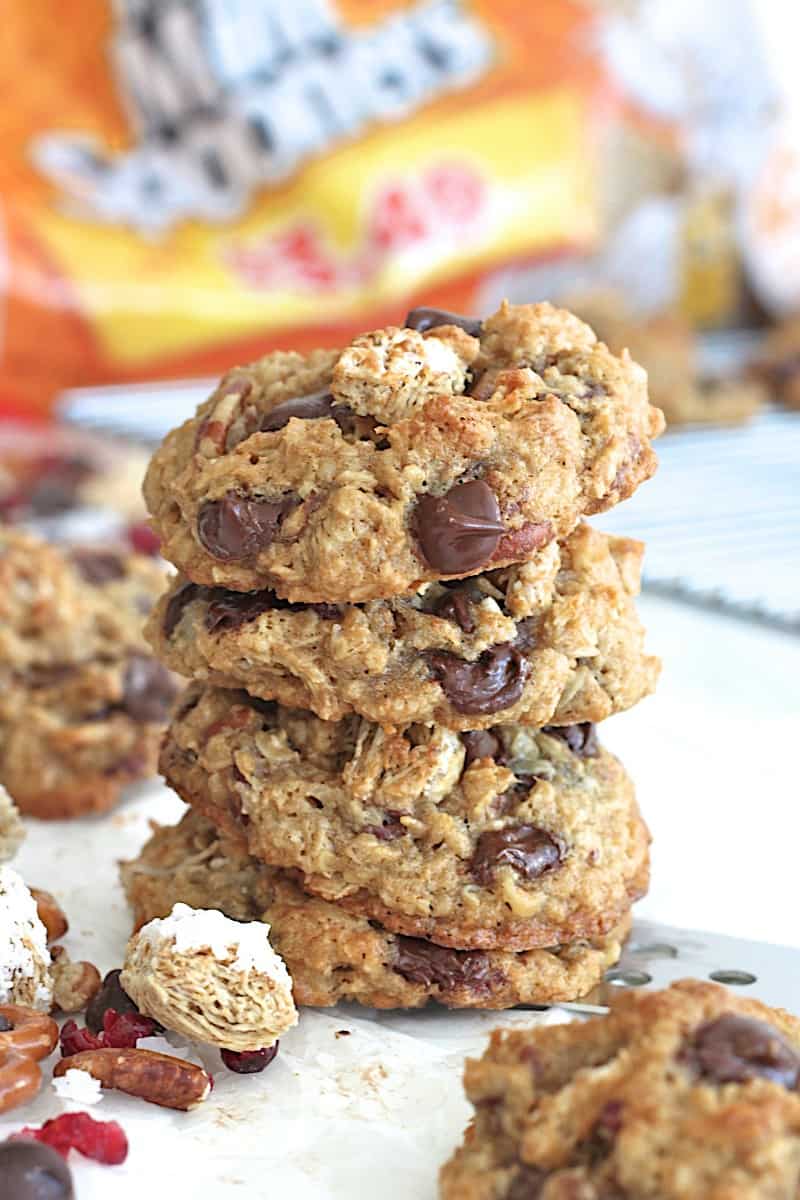 Let's open our cupboards and bake some cookies! You have to look beyond the baking shelf for these cookies though. They're packed with cupboard staples like pretzels, pecans, dried cranberries, coconut, oatmeal, chocolate chips and cereal. Yes, I said cereal! Not just any cereal though. It has to be Malt-O-Meal® Frosted Mini Spooners! You know, the bite-sized wheat cereal with a layer of frosted sugar on top?! Yeah, well those irresistible layers of wheat and frosty sweetness crushed throughout these cookies gives them the most incredible texture and taste.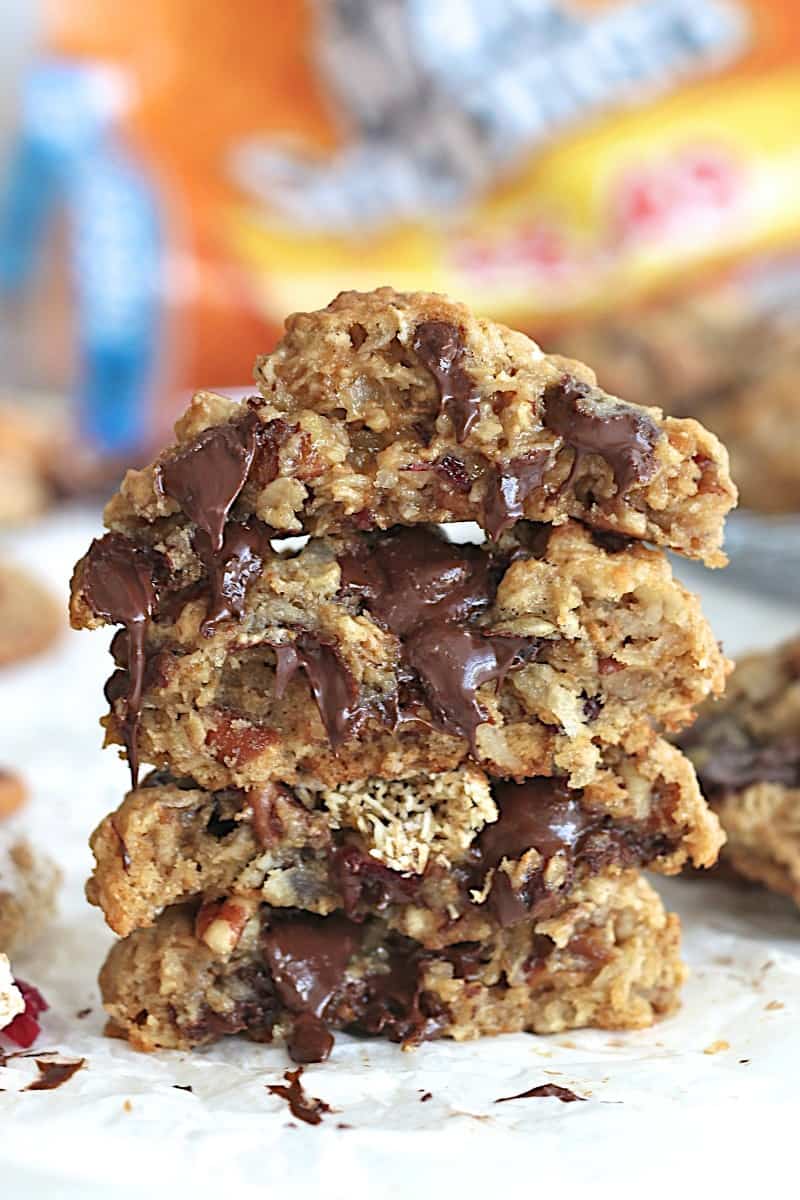 I was so excited when Malt-O-Meal announced their spotlighted cereal for the month of May would be Frosted Mini Spooners! This cereal is a cupboard staple in our house for sure. Love love love those crunchy layers of wheat with frosted sugar on top. I could snack on this cereal all day. I'll grab a handful here and there to curb my cravings, but I also love crushing it over yogurt for a parfait, served in a bowl with a little warm milk poured over it and now baked into cookies!! Mmmm…mmmm!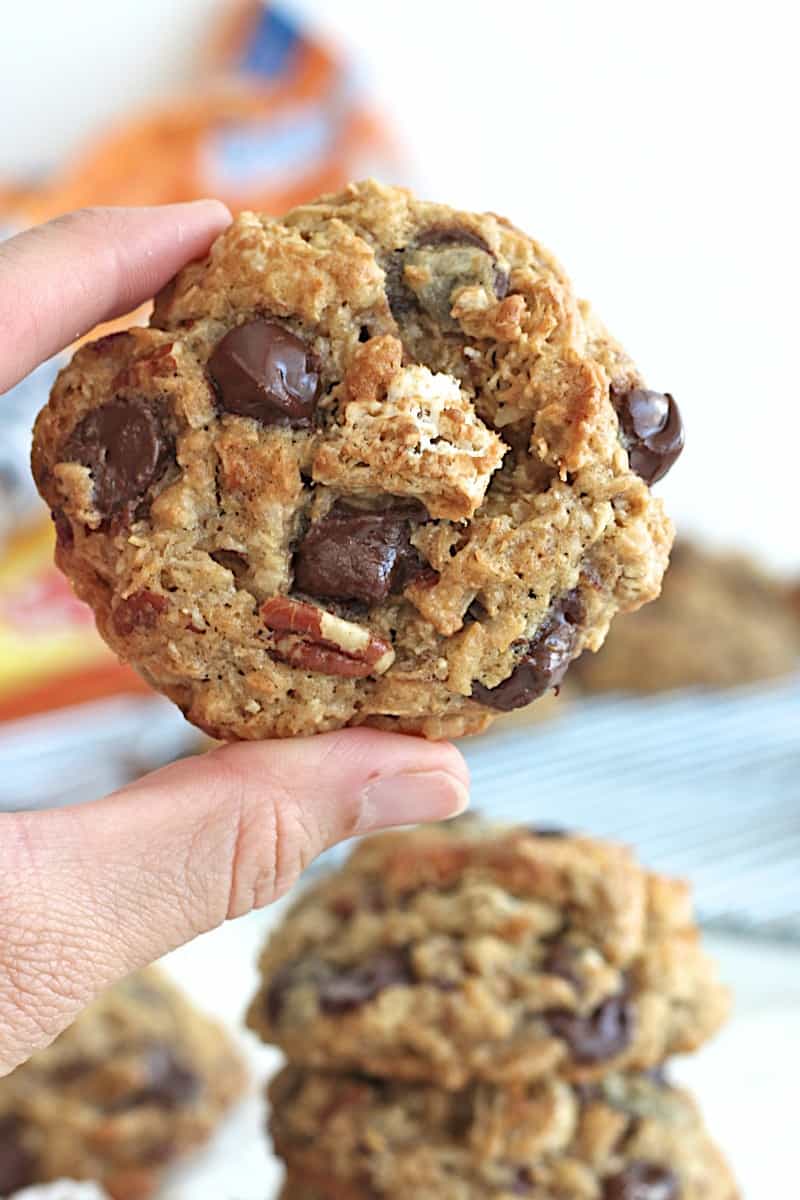 Why oh why had I never thought to bake this cereal into cookies before?!
The Frosted Mini Spooners are definitely a must in these cookies, but when combined with all of the other cupboard staples, these cookies become so crazy delicious you'll want to clear the cupboards and bake them all the time!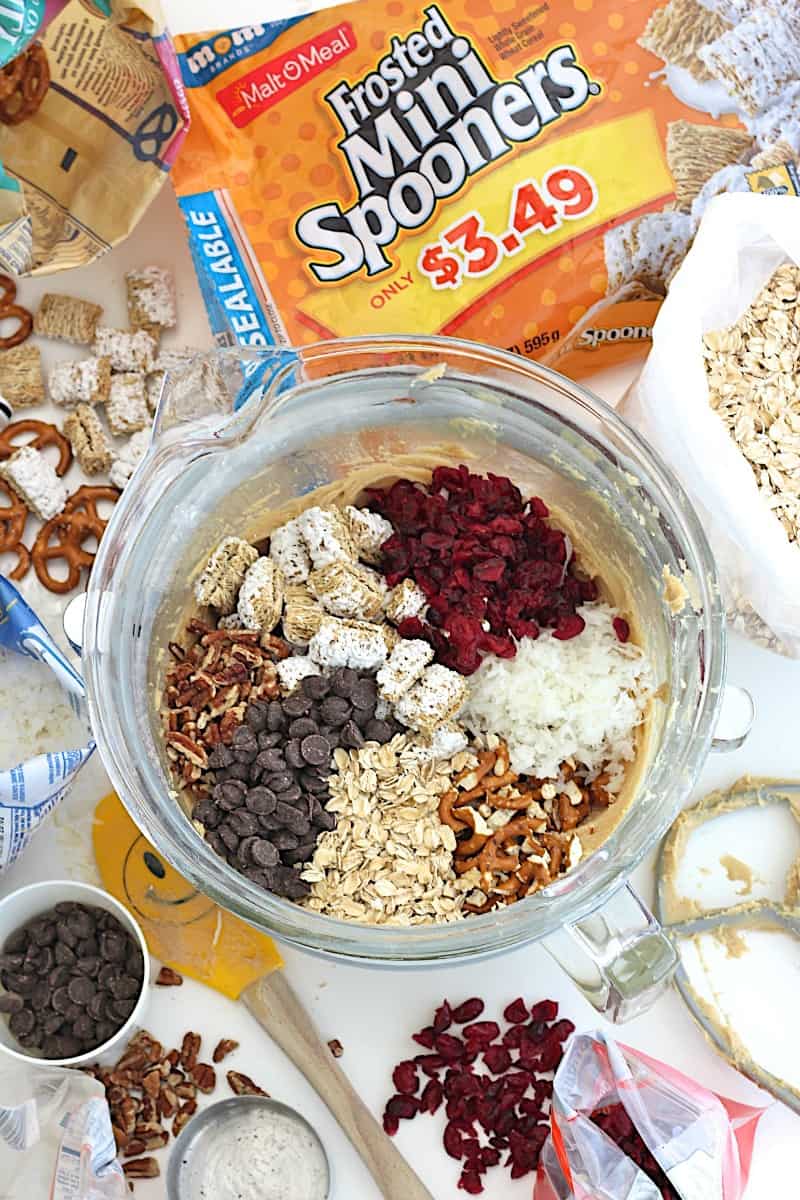 Just look at all that yumminess going into these cookies! A little of this and a lot of that comes together so perfectly in these cookies…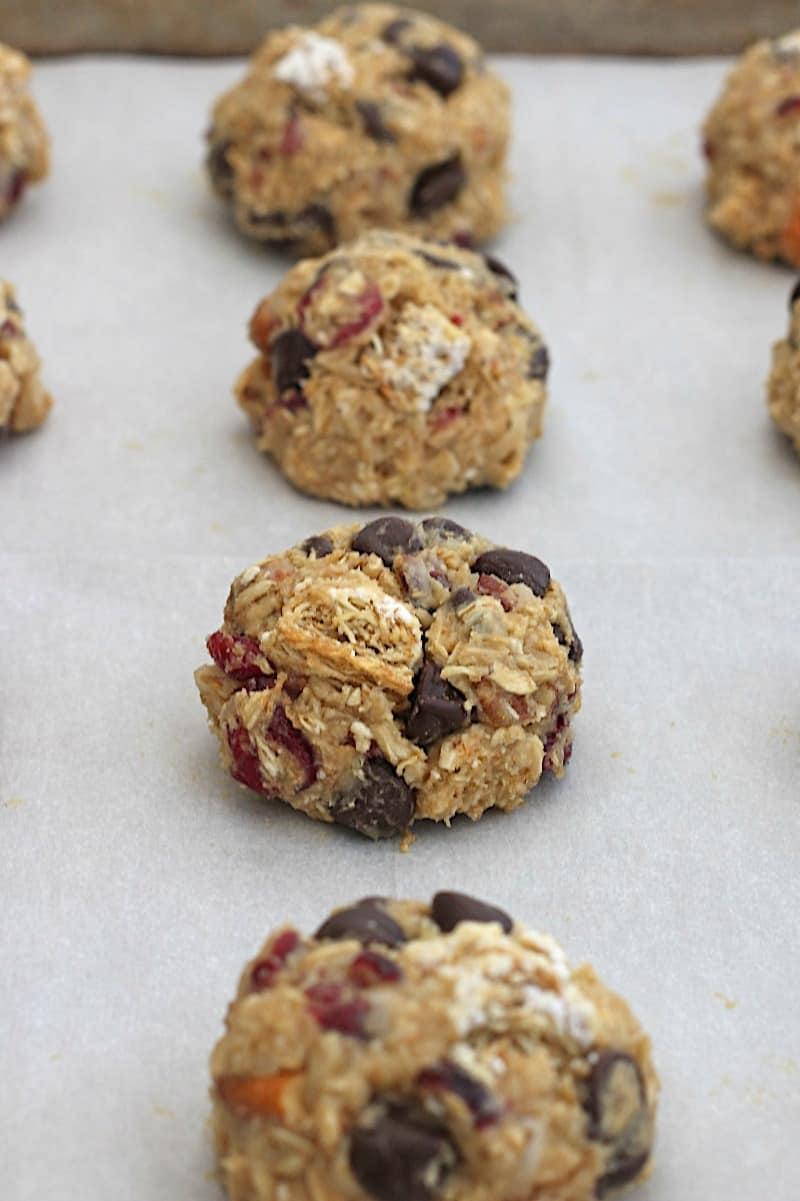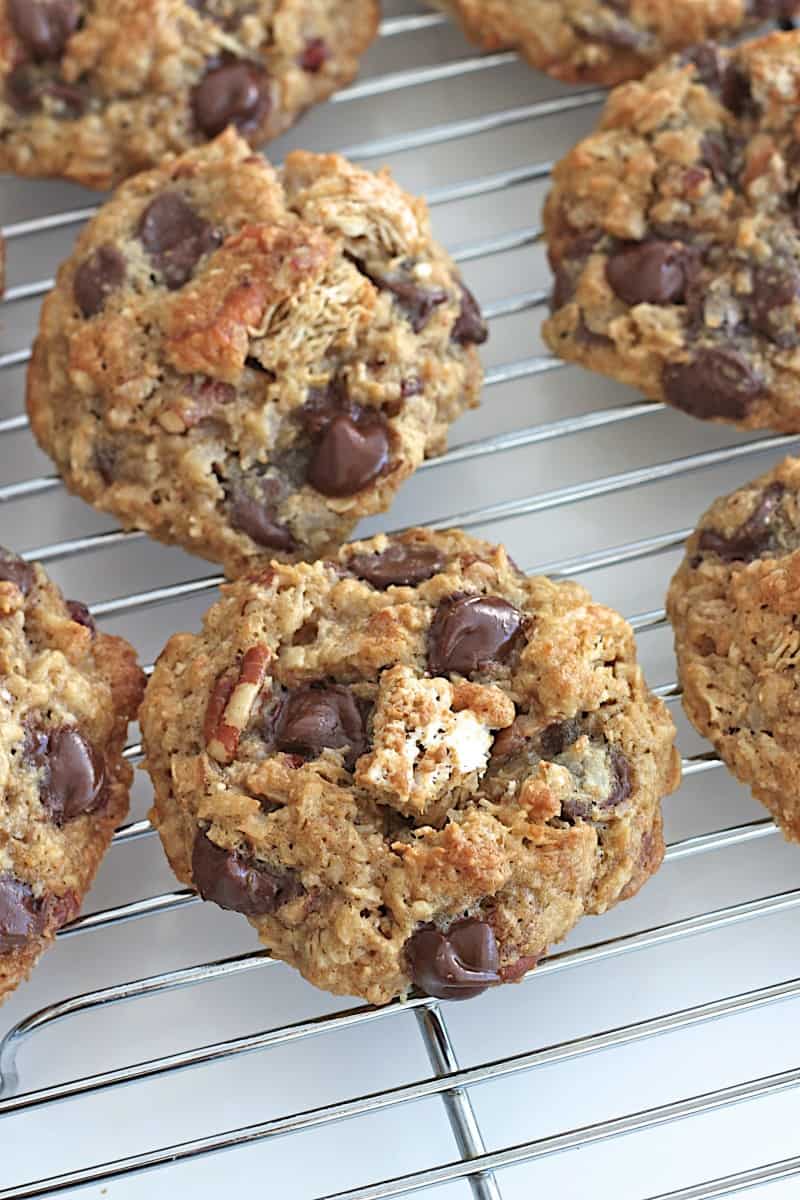 They're chewy, crunchy, sweet and salty. They'll satisfy any cookie craving you could ever have. In fact, they'll become you're most craved cookie yet!
You'll fall in love at first bite…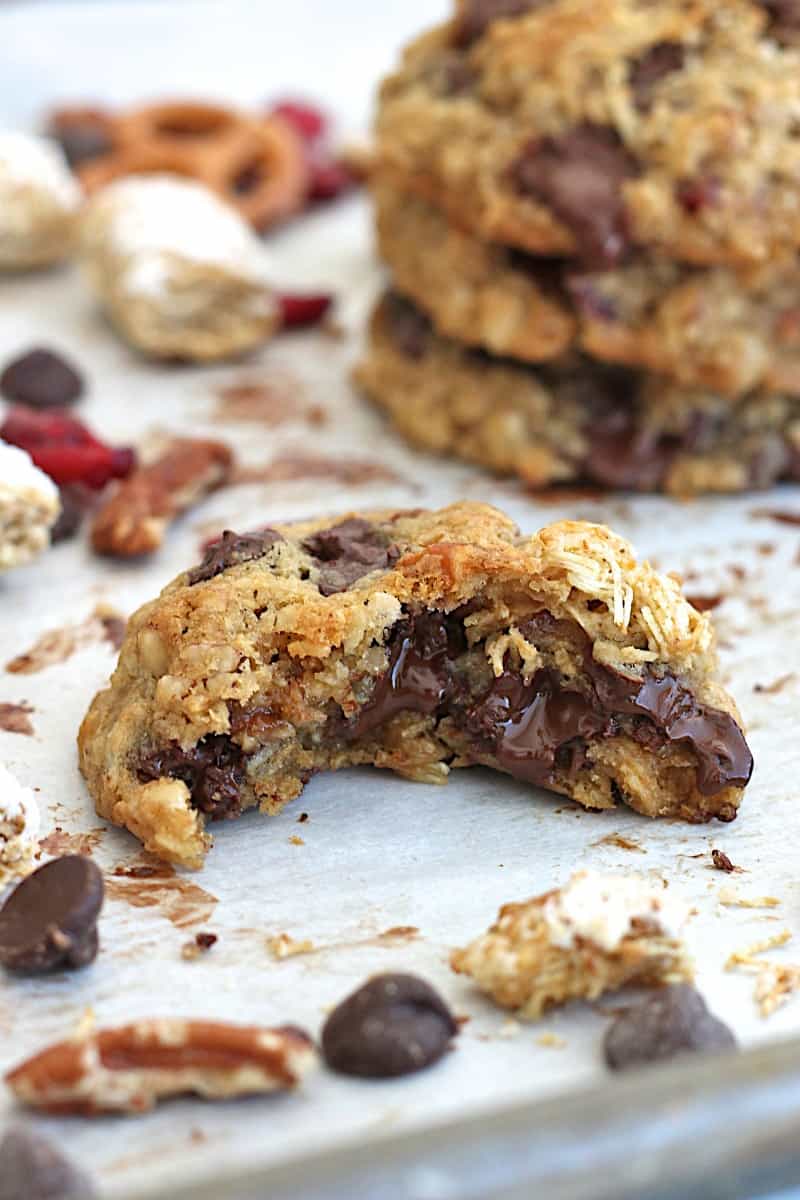 So go raid your cupboard and bake these cookies! They're crazy good!
Enjoy!
xoxo,