You don't have to be an expert in the kitchen to whip up these Easy Eats and Treats for Mother's Day. I've rounded up appetizers, main courses and desserts that keep things easy, breezy and sweet while celebrating Mom.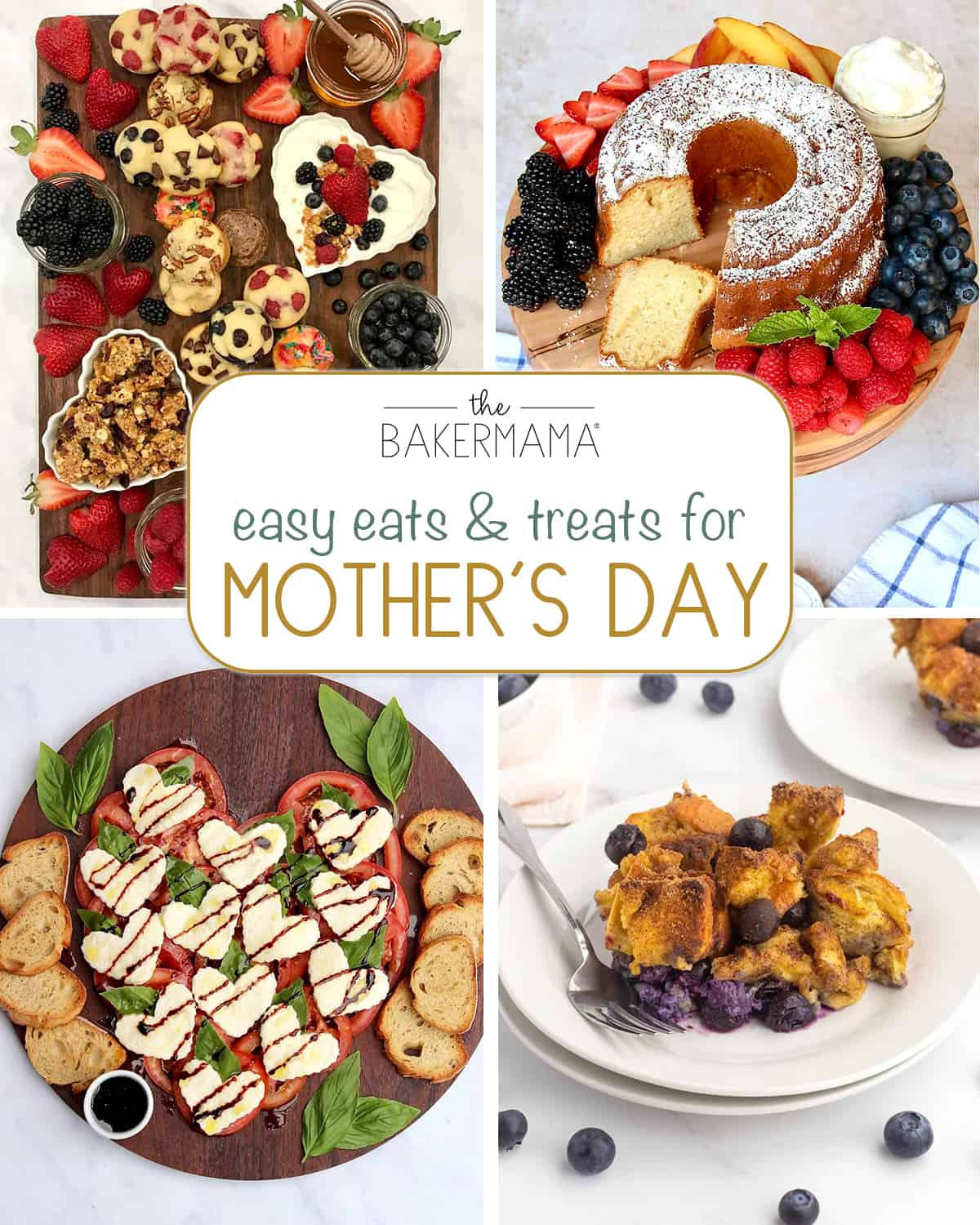 Don't know what to make for Mother's Day? I've got you covered! For Mother's Day, keep it easy, breezy and (always) sweet with appetizers, main courses and desserts that come together so beautifully and taste amazing.
Appetizers
This Whipped Beet Ricotta is vibrant and delicious, especially when surrounded by a variety of fresh veggies to dip in it! It brightens up your Mother's Day table with a pretty pop of color!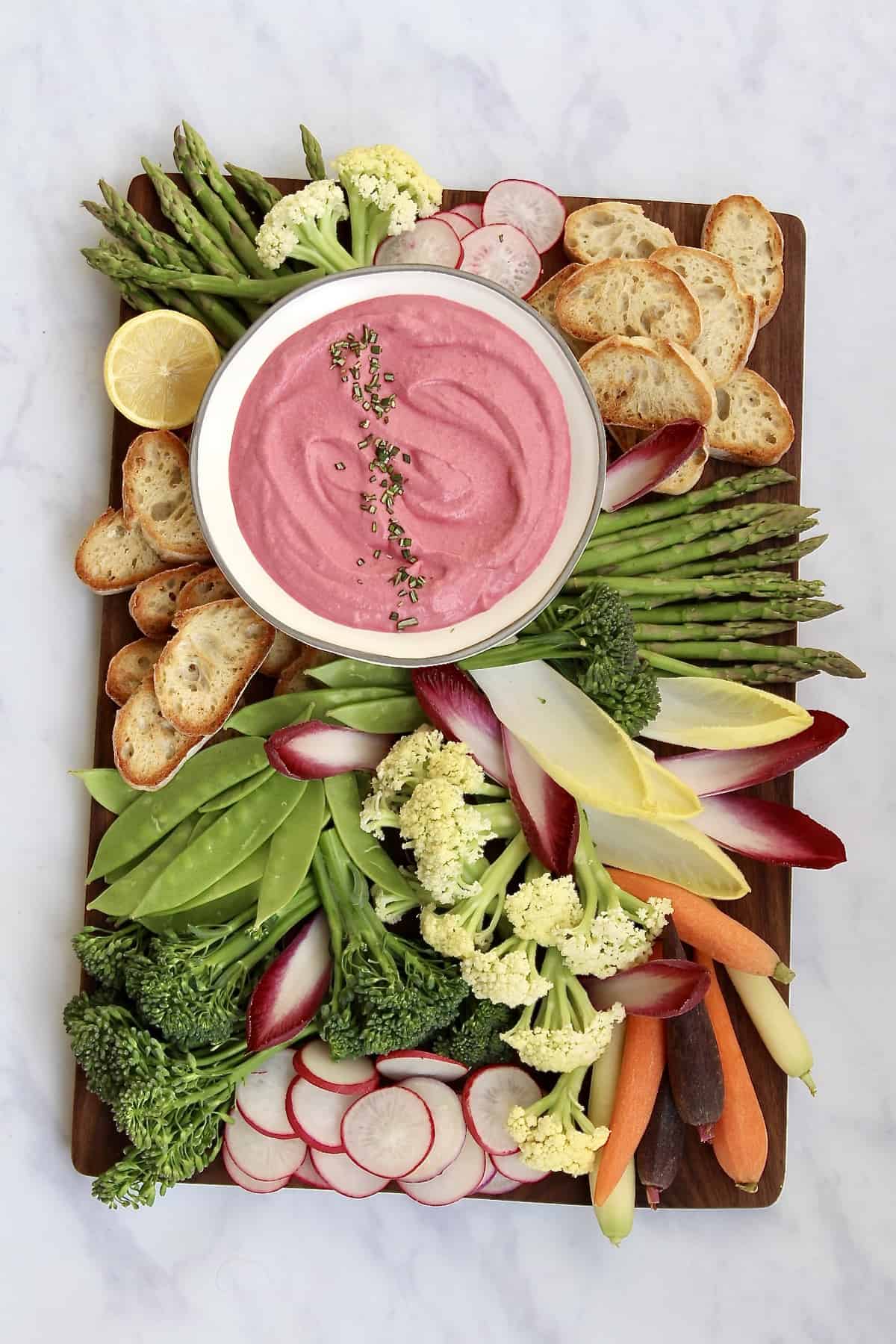 This Heart Caprese Salad is such a simple and delicious appetizer to serve at a Mother's Day lunch. The classic salad of fresh tomatoes, mozzarella and basil is served in a heart shape for an unforgettable dish that's sure to make the day feel extra special!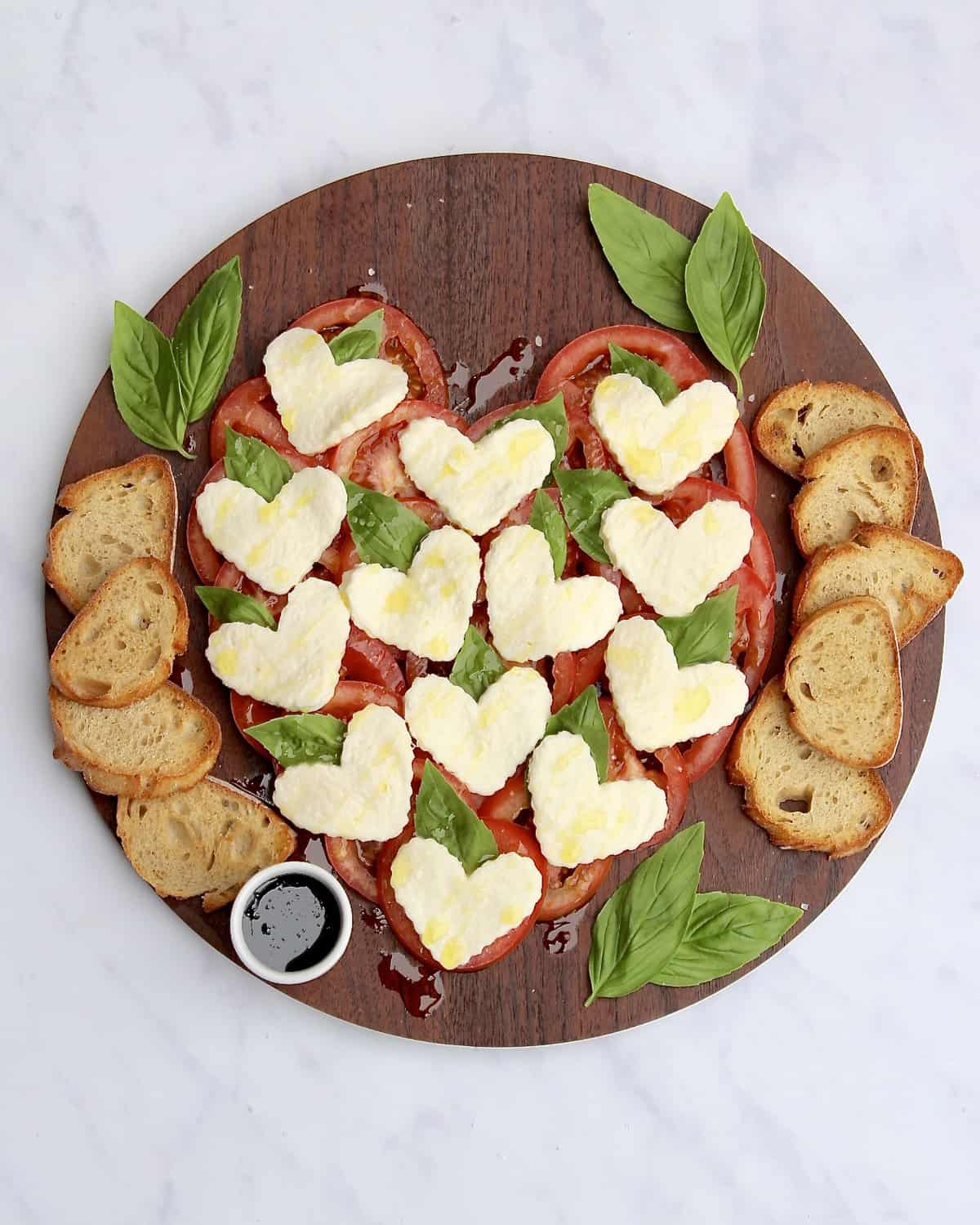 Make pulling together a tempting Mother's Day charcuterie board a breeze with all the know-how you need. Here's everything you need to know to easily build an awesome charcuterie and cheese board including our favorites meats, cheeses and extras!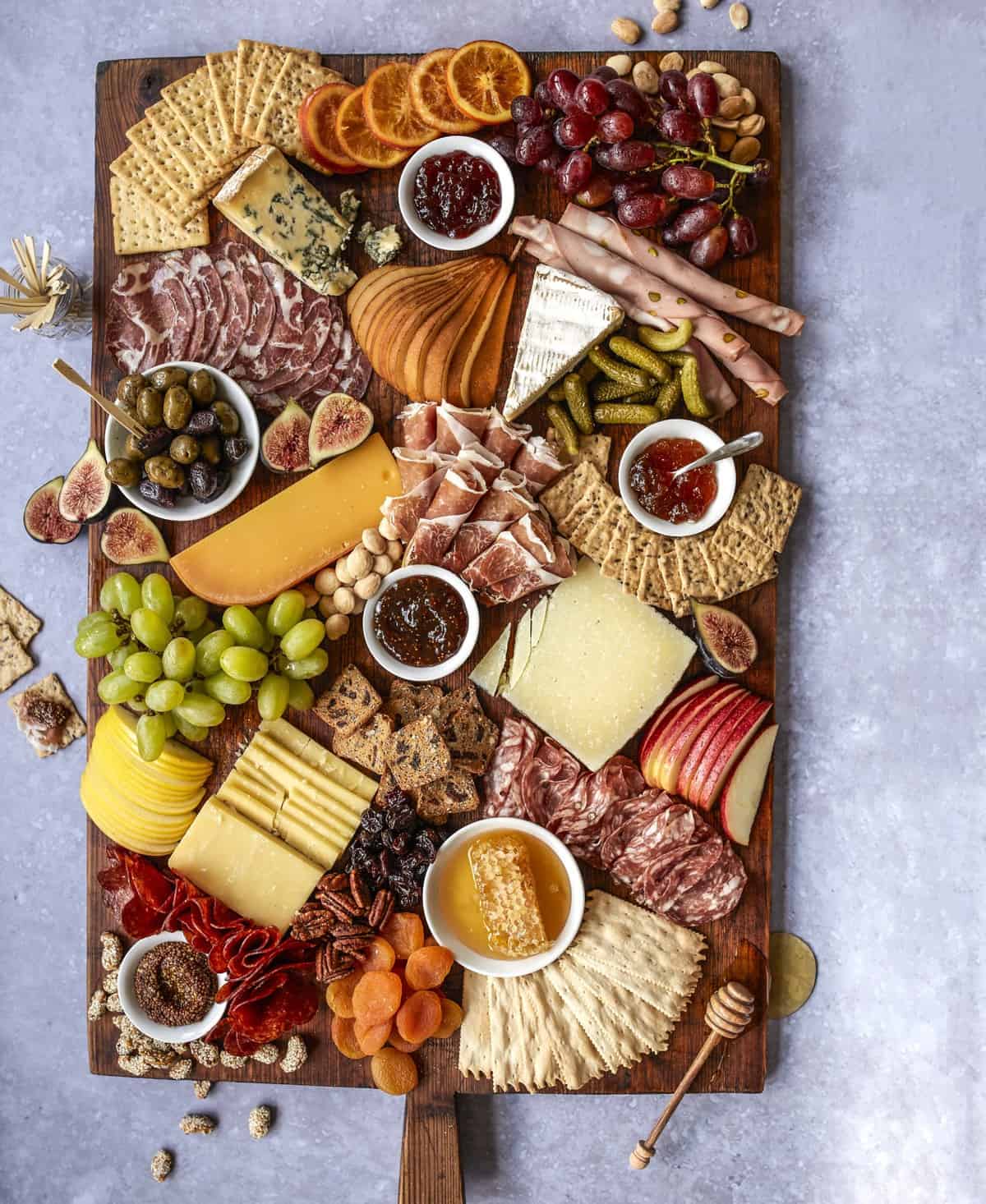 This simple and delicious Spinach Dip is such a great appetizer to serve for any occasion. Everyone always enjoys dipping into it with fresh veggies and chunks of bread.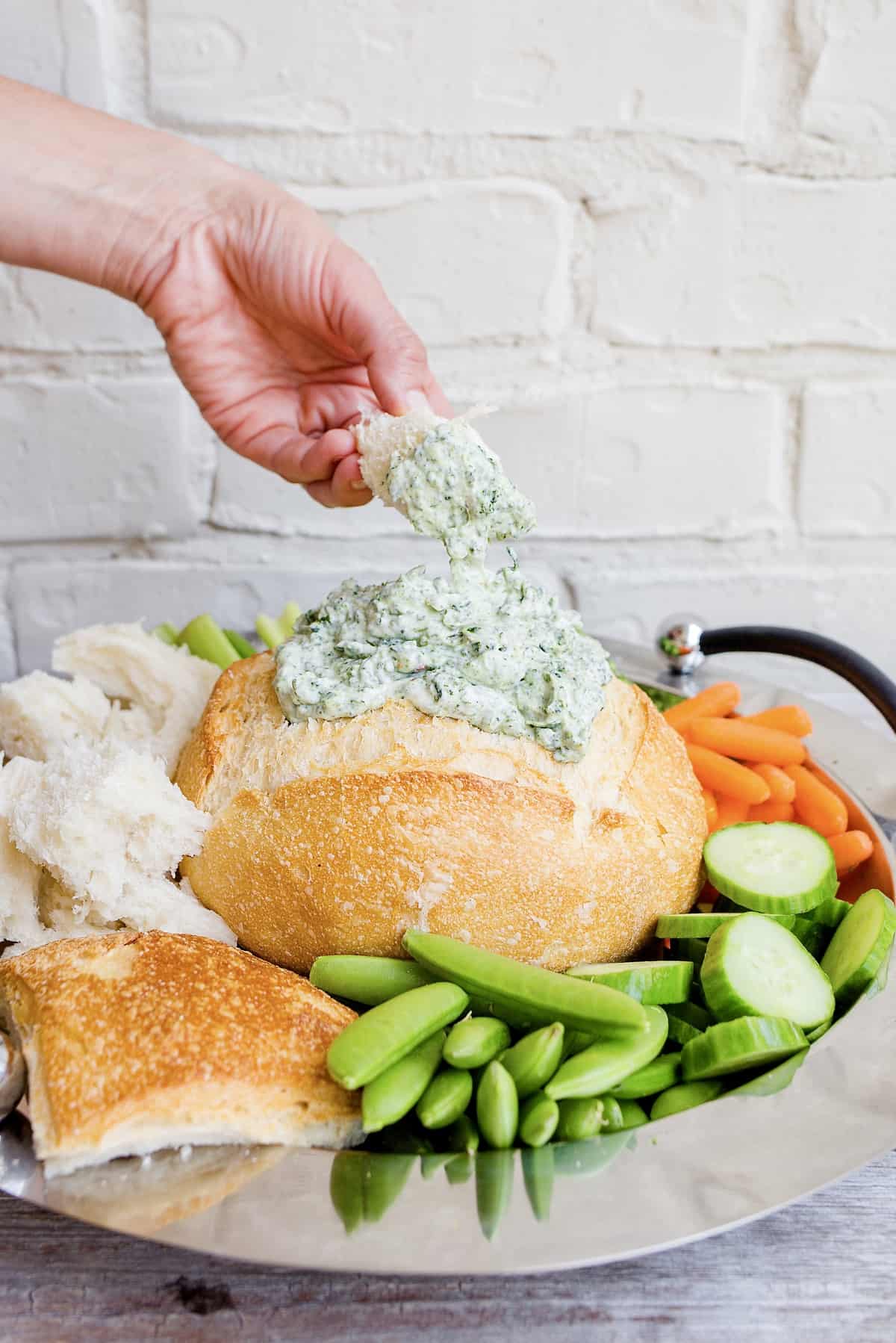 You don't need a big crowd or a special occasion to make this Trader Joe's Mini Cheese and Charcuterie Board. Treat yourself (and maybe a friend) to a beautifully delicious and balanced board you'll want to make again and again.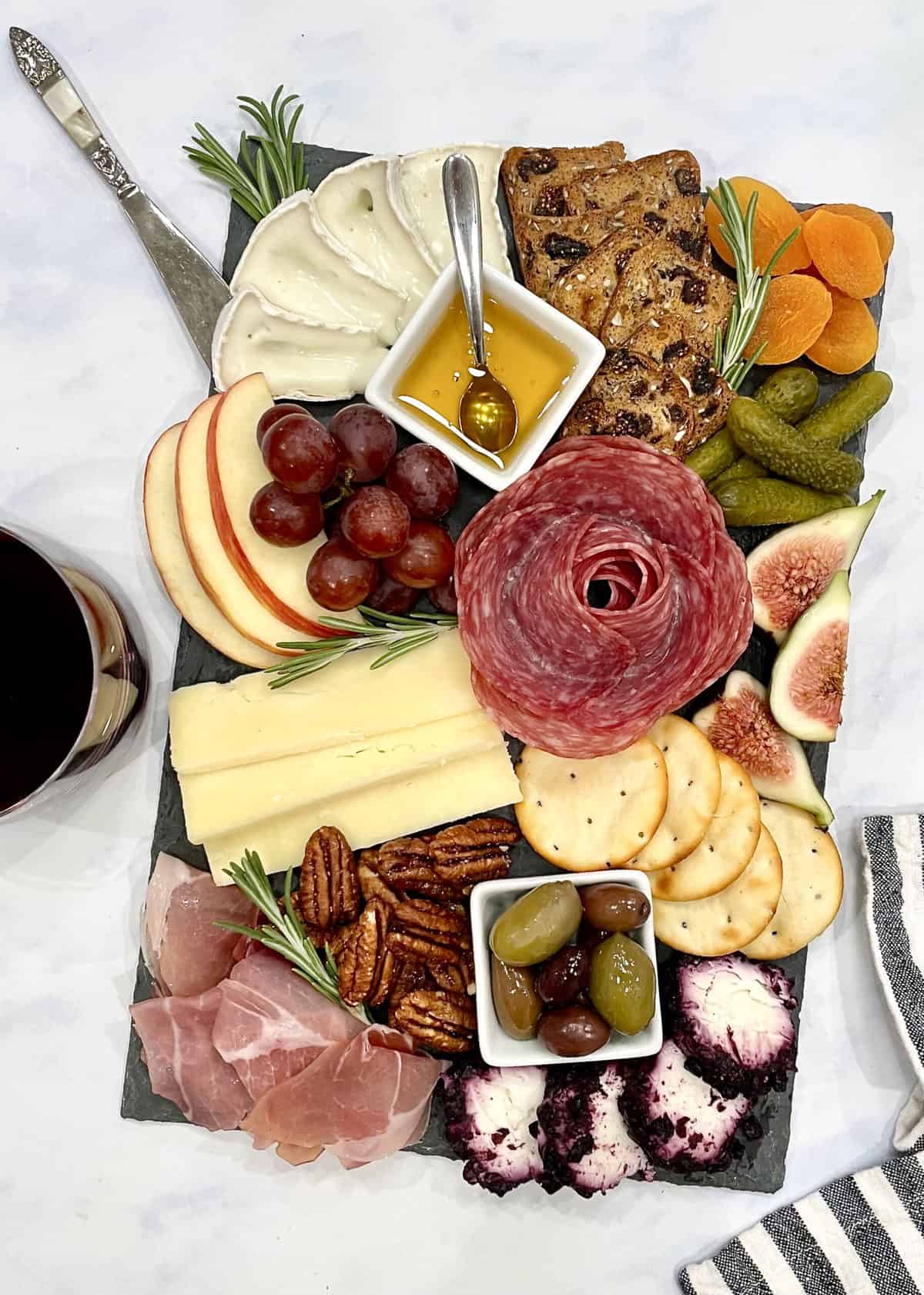 Breakfast & Brunch
This marvelous Muffin Board will make everyone happy with a variety of mini muffins and fresh fruits to choose from. The One-Bowl Muffins (Many Ways!) recipe is so easy and lets you bake several different muffin variations at once.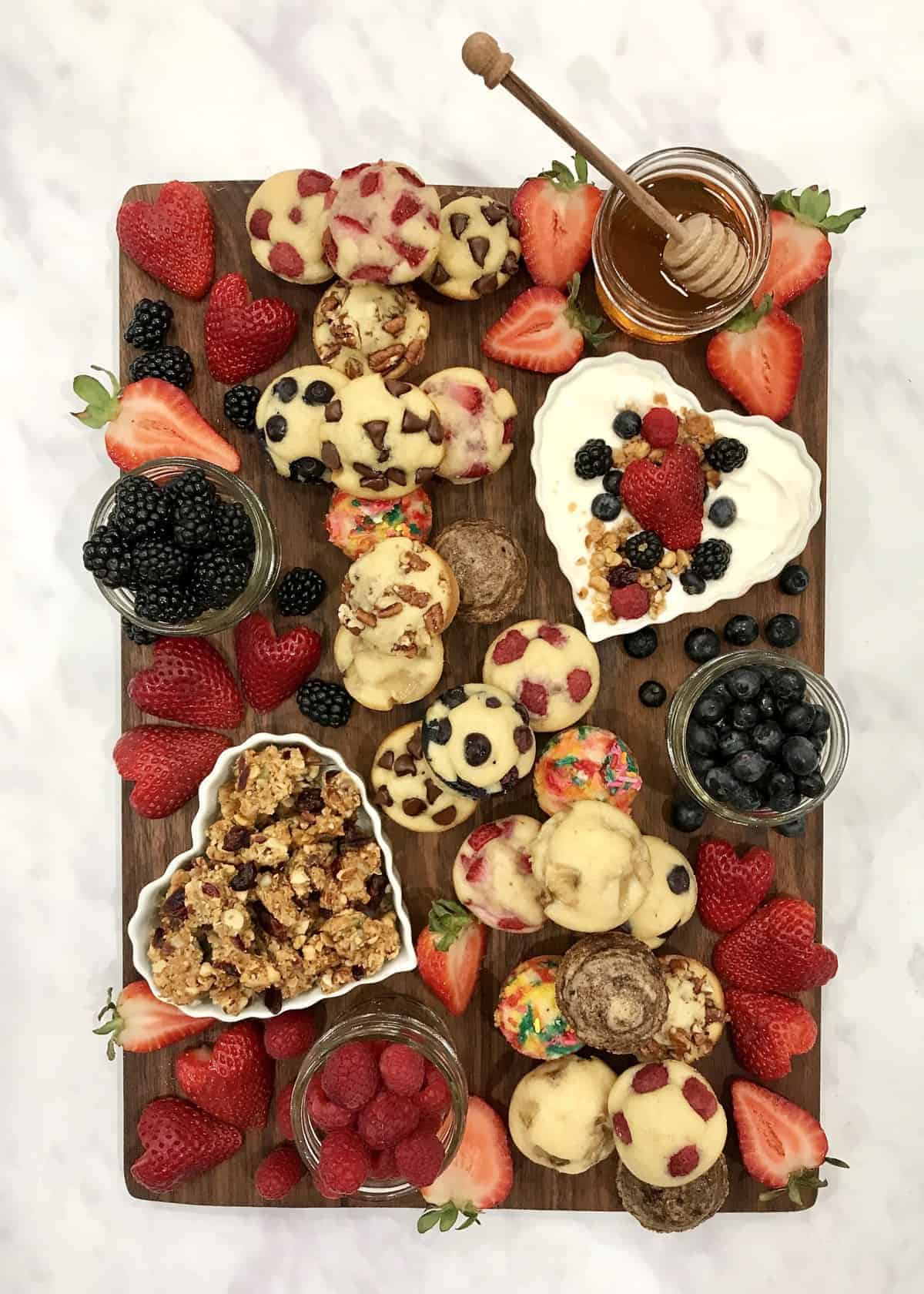 If you're hankering for something a little heartier, look no further than this delicious (and easy!) BLT Quiche. Bacon, spinach, tomatoes & white cheddar baked into a flakey crust for some yum to satisfy your mum!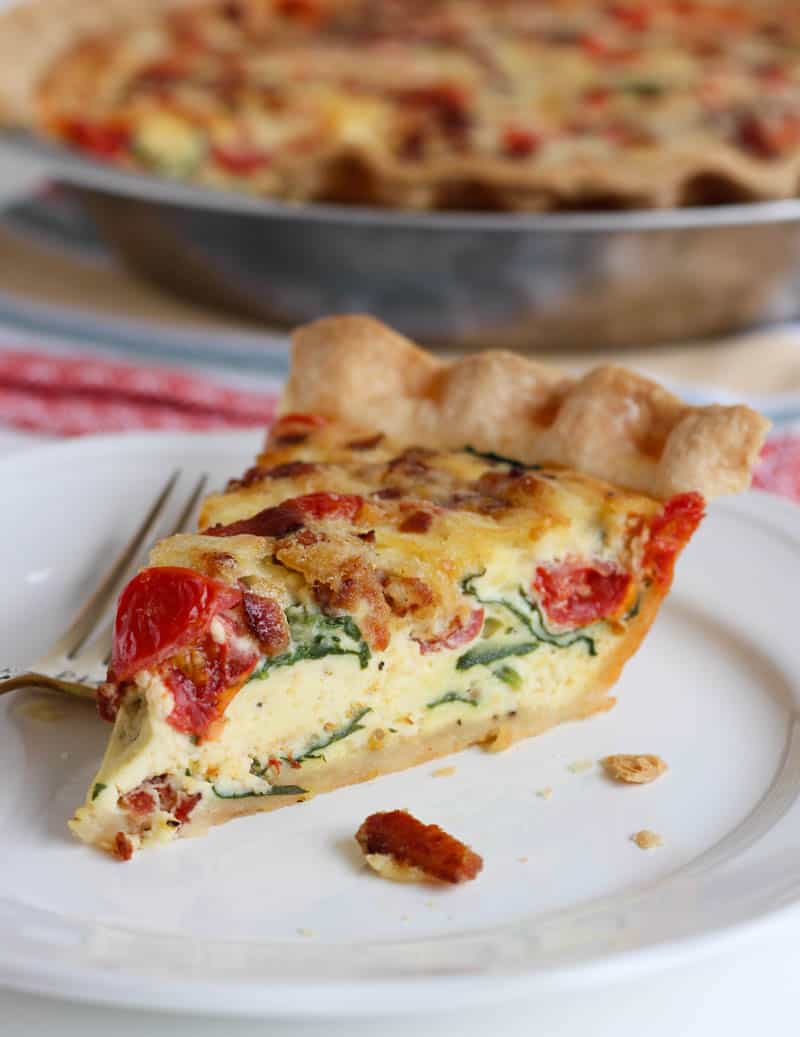 A Build-Your-Own Waffle Board made with Classic Crispy Waffles and all the toppings to choose from is a fabulous and fun way to serve Mother's Day breakfast or brunch. Older kids can help man the waffle-maker while the little ones fill small dishes with toppings.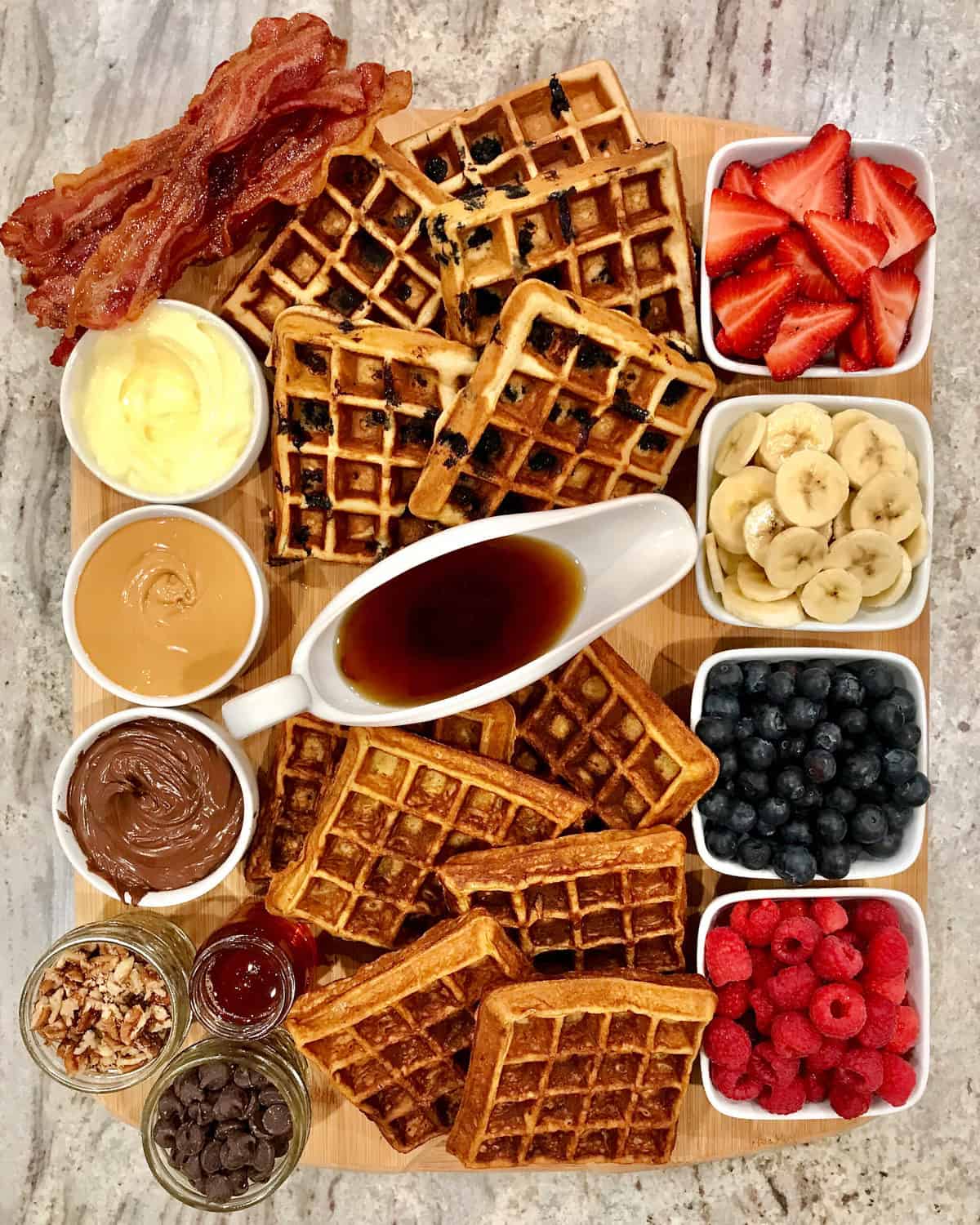 Make it just the way she likes it with an easy, customizable omelet. With easy to follow instructions and tips on all the yummiest fillers, you can make the perfect omelet for the mom in your life.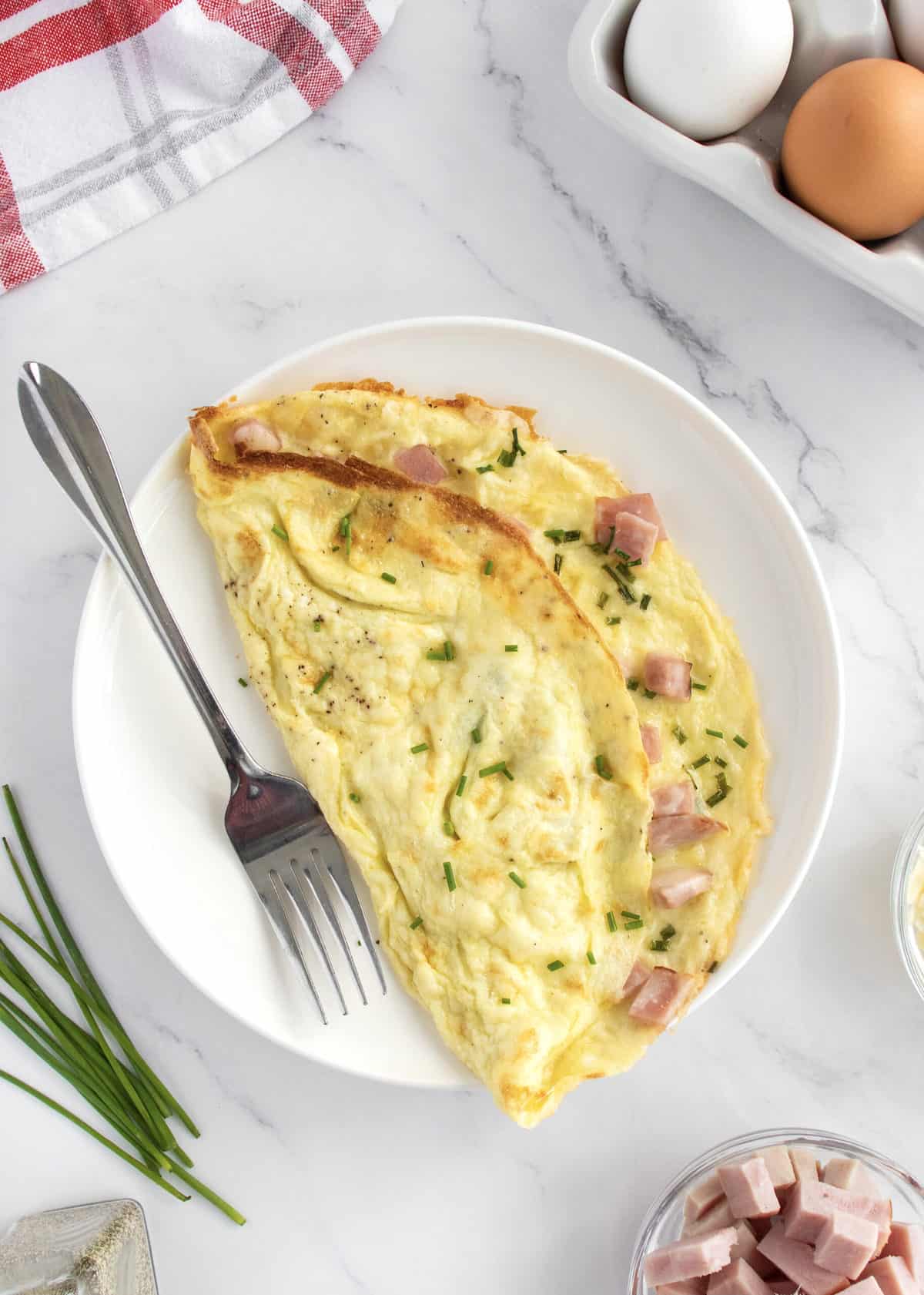 Moist and fluffy whole wheat banana pancakes make for a healthy breakfast and a great way to start the holiday!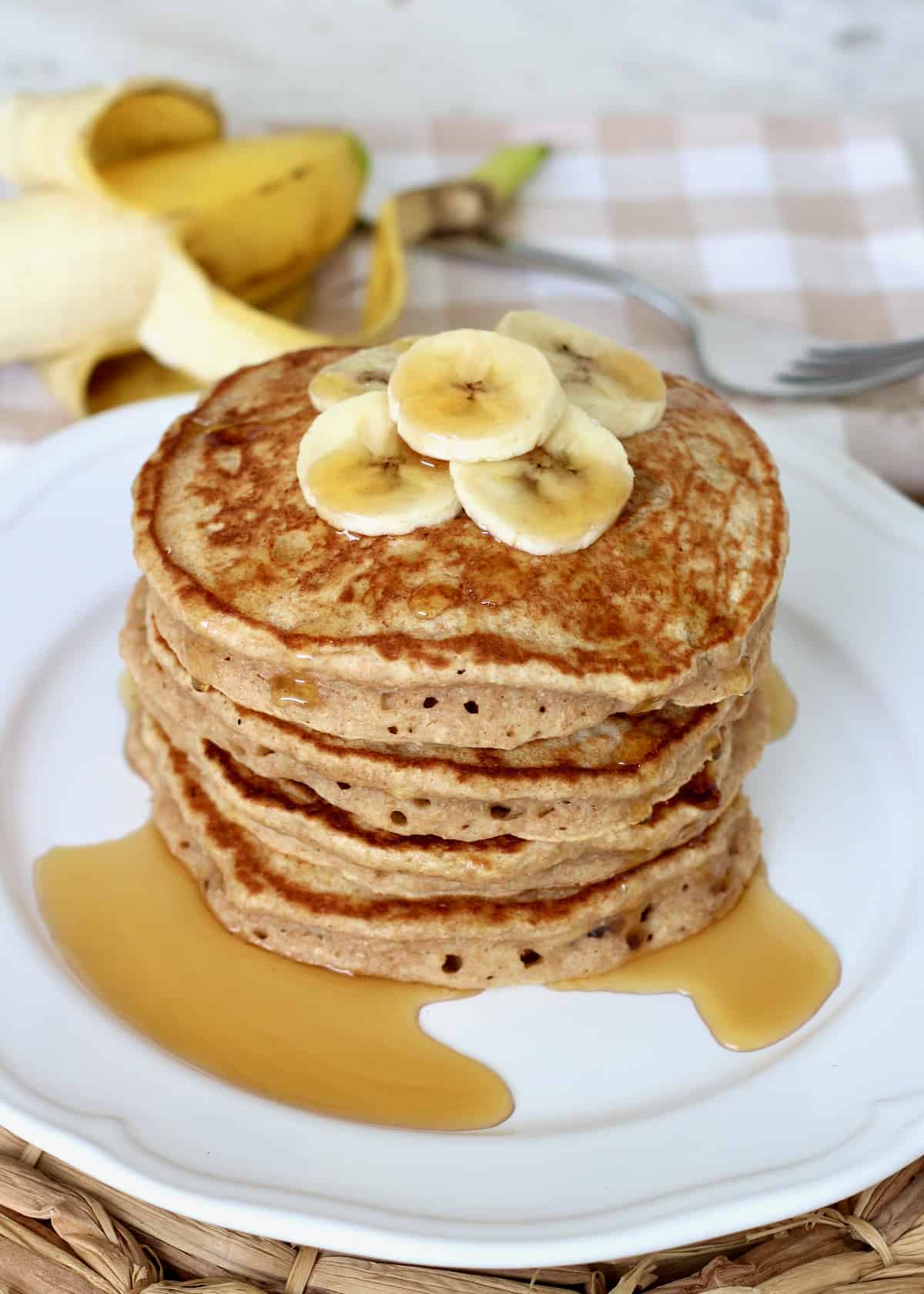 Give her favorite breakfast a glow up with French Toast Sticks! They turn classic French toast into perfectly craveable finger food perfect for dipping.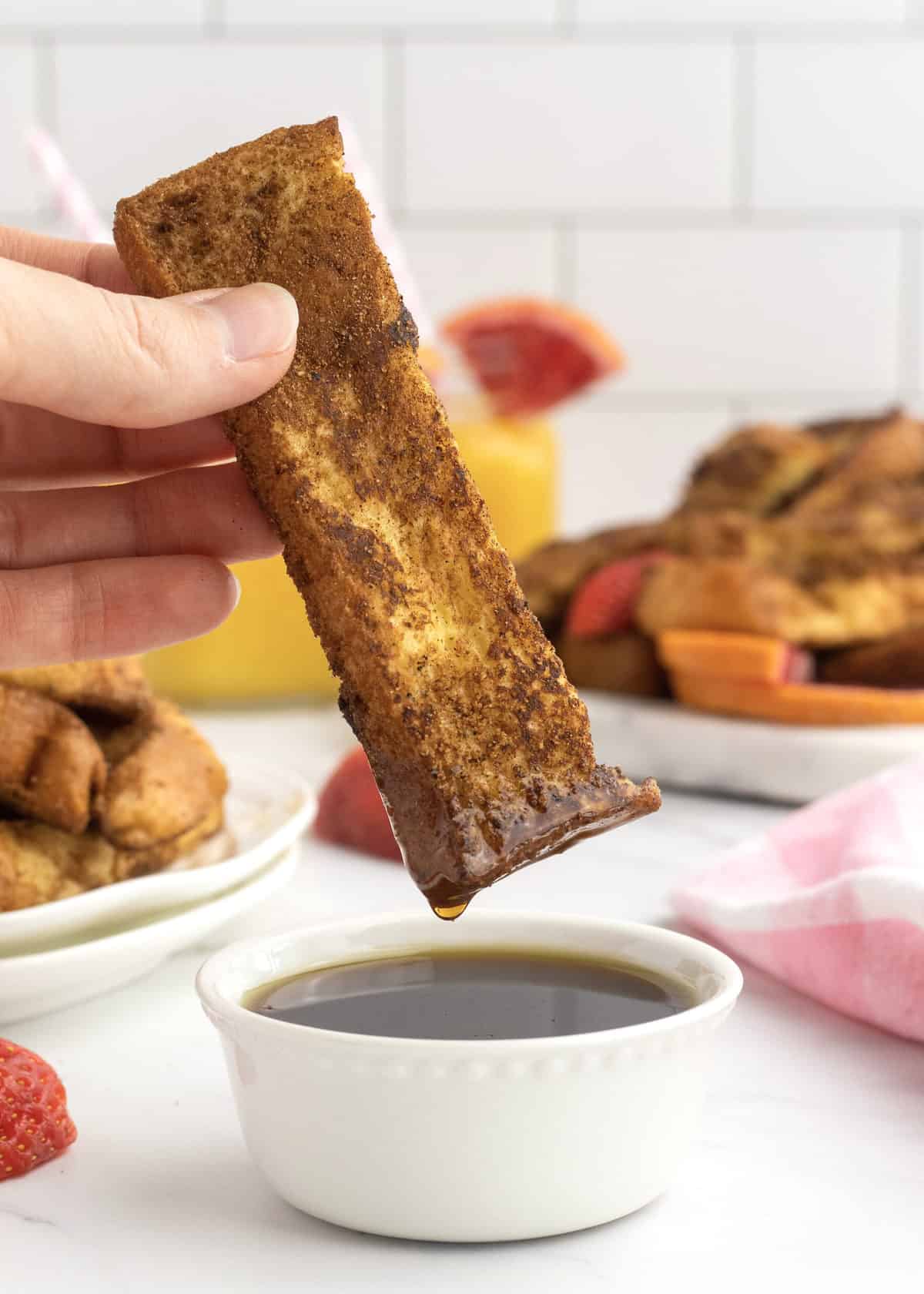 Unbelievably moist and perfectly sweet, my Strawberry Banana Bread is a delicious spin on your favorite classic banana bread. It's so berry tasty!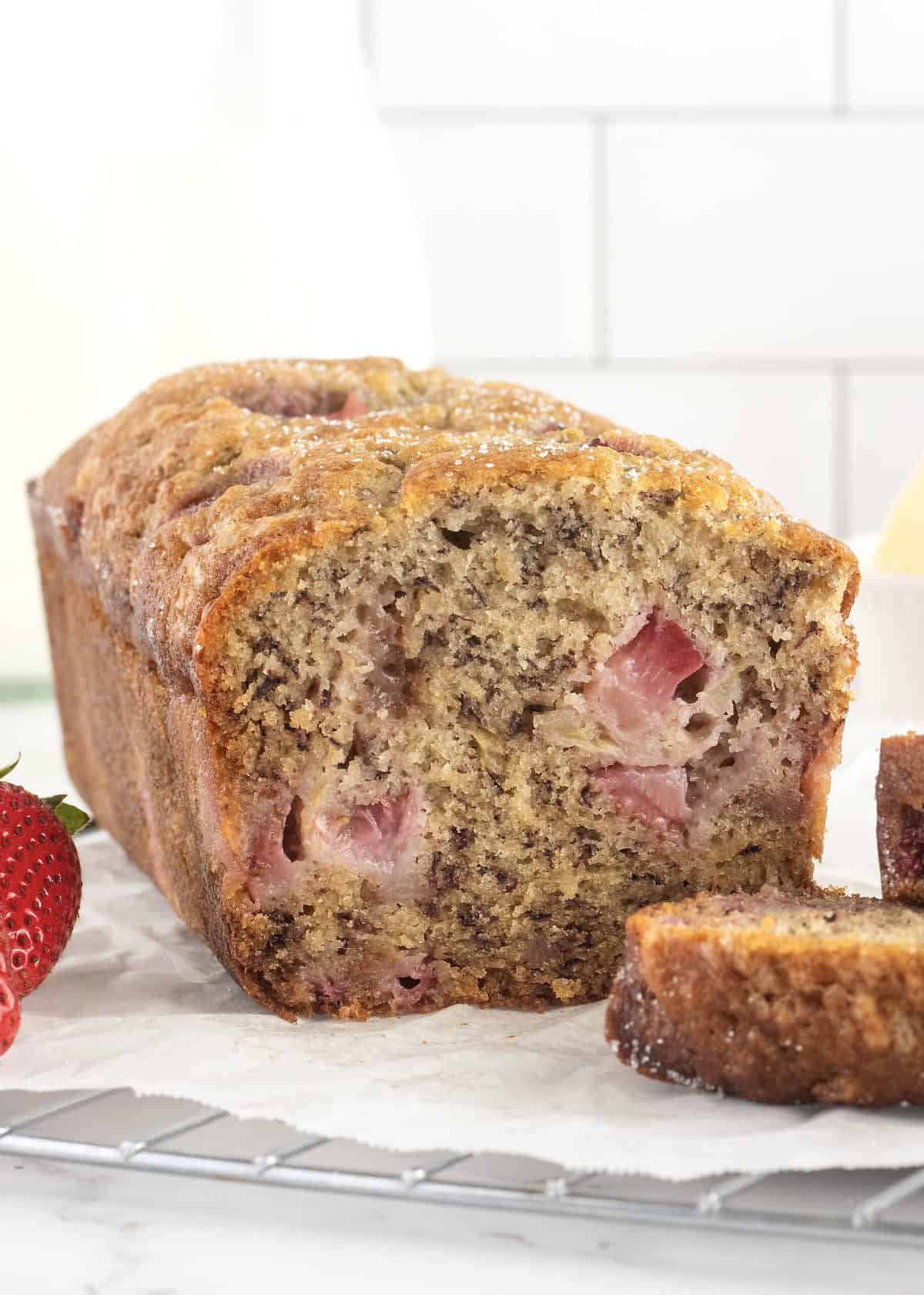 These adorable Heart Shaped Cinnamon Rolls are super simple to make and would be the perfect sweet treat for Mother's Day to serve some love!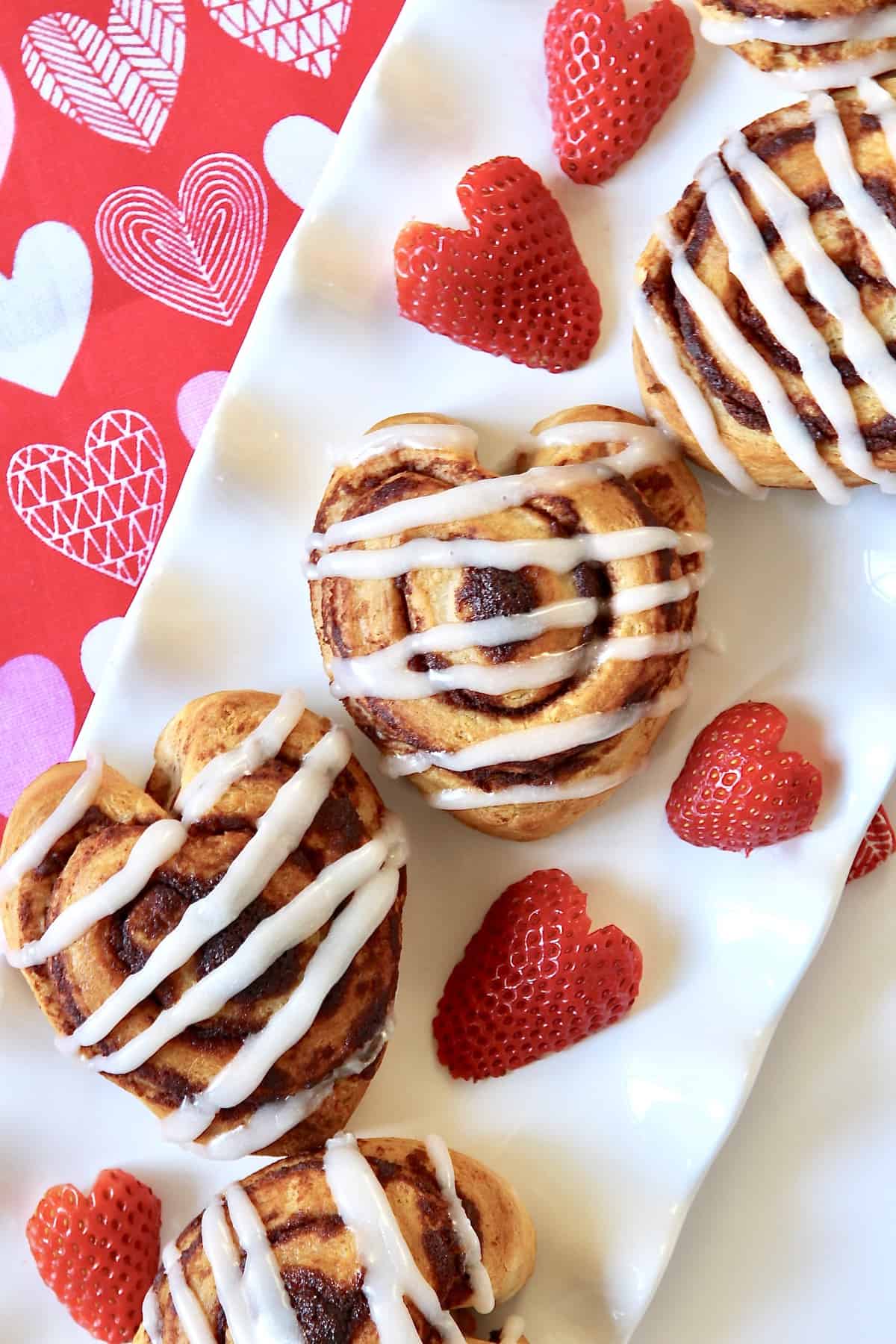 This Pull-Apart Cinnamon Roll Heart is such an adorable and delicious way to serve breakfast on Mother's Day to show just how much you love her!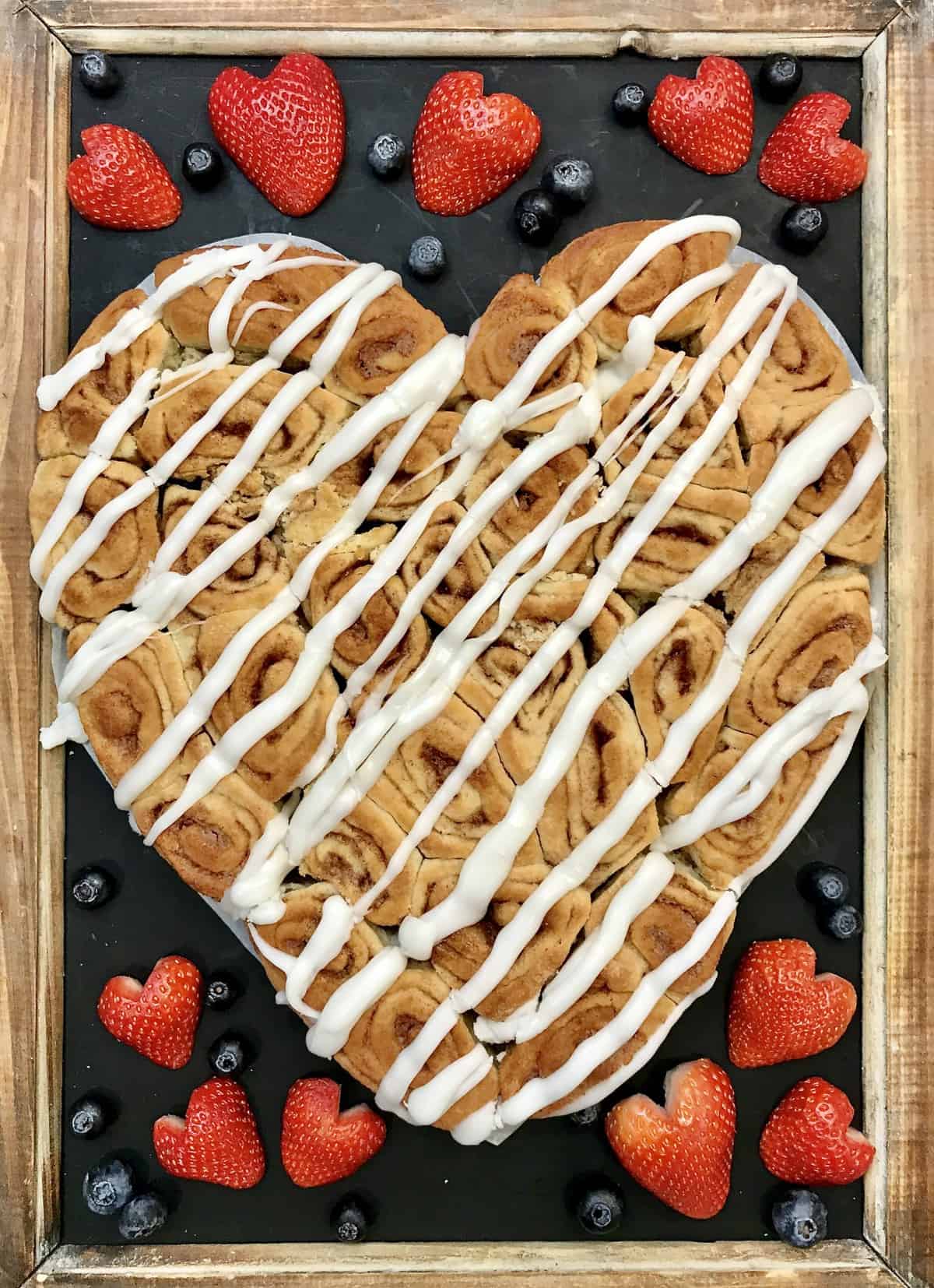 Sweet or savory, indulgent or healthy, discover your new favorite snack in my Marvelous Muffin Recipes!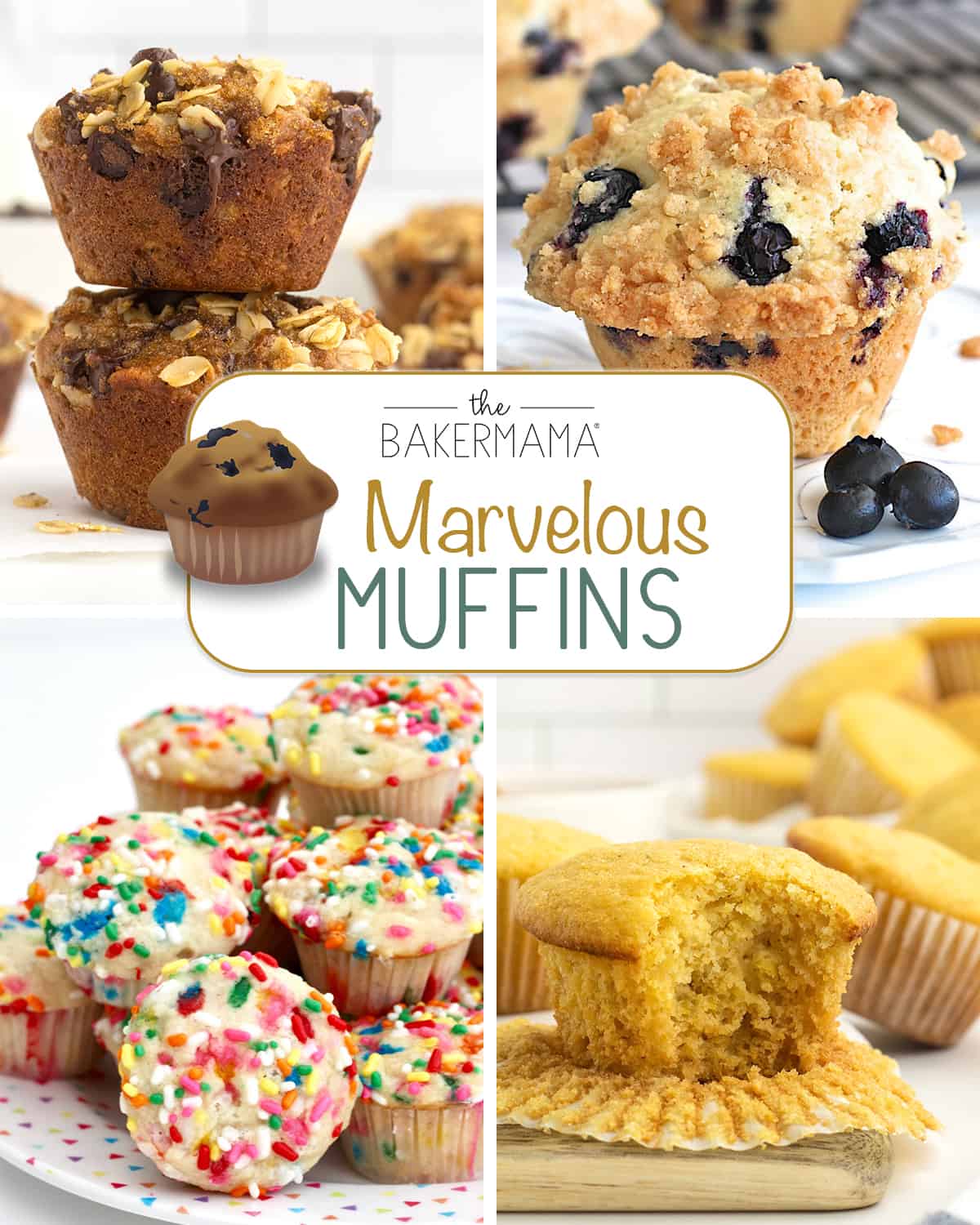 Moist, spongy and delicious, my Lemon Poppy Seed Bread is the perfect combination of tart and sweet. This cake-like quick bread will easily become a family favorite!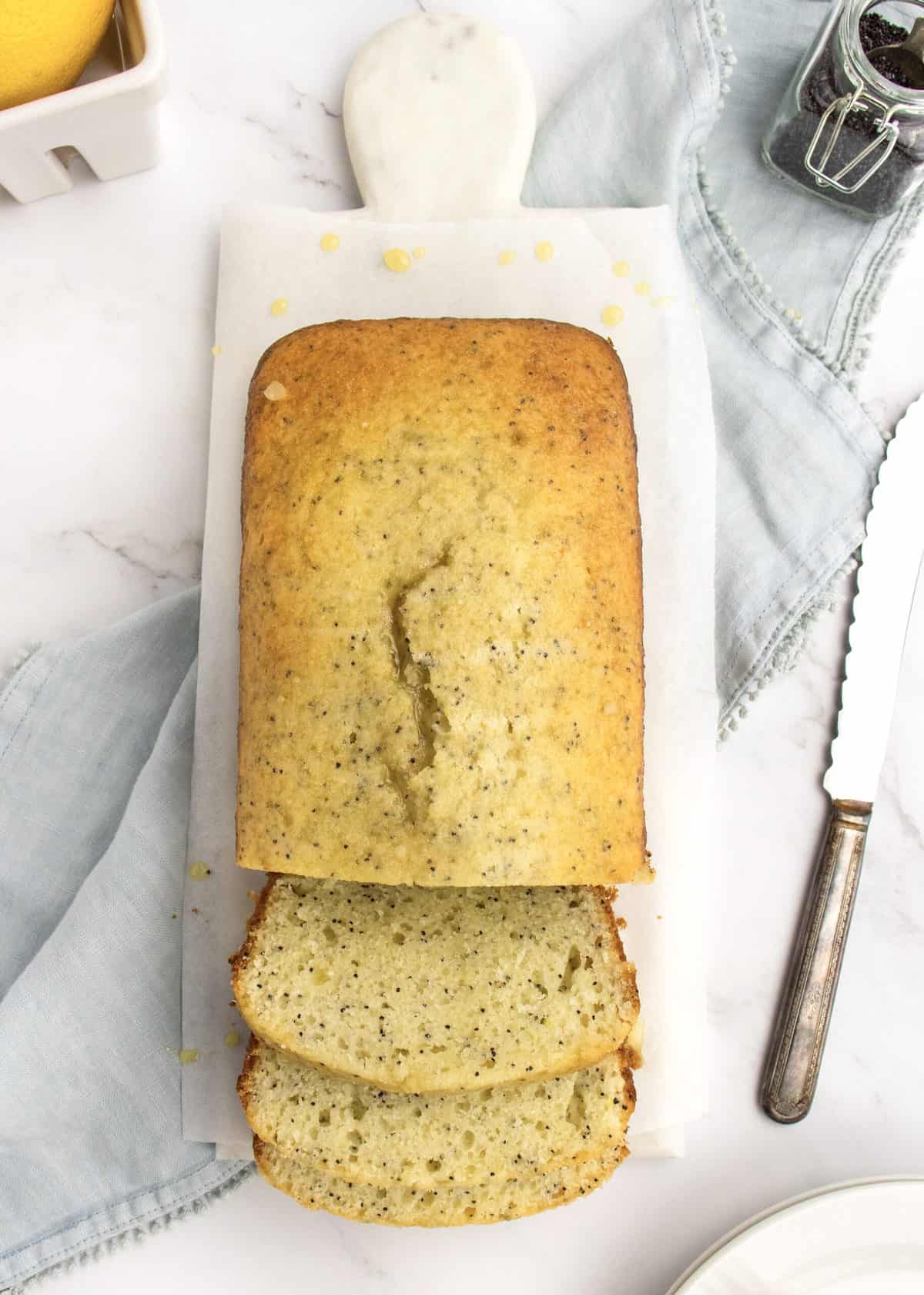 Bright lemon, light lavender and crunchy poppy seeds all come together in these delicate and delicious Lemon Lavender Poppy Seed Scones with an irresistibly sweet lemon glaze. Prepare to be amazed!
Wake Mom up to a breakfast bursting with fresh berry flavor in every bite with this Blueberry French Toast Casserole. It's so scrumptious and easy, it's sure to be a family favorite!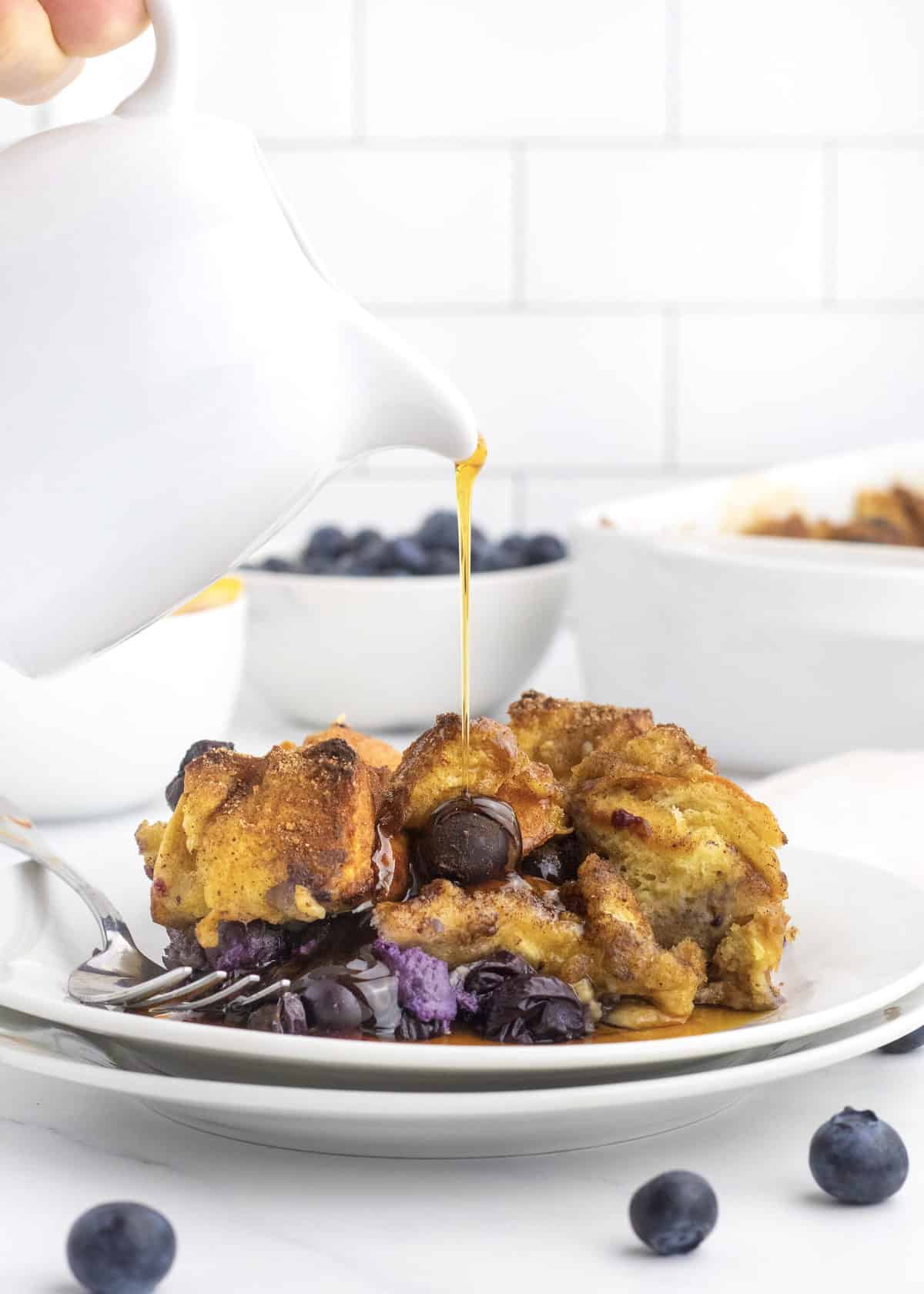 No cooking involved in this hearty breakfast! For a cozy Mother's Day brunch, my Bagel Board makes a flexible, creative, and delicious meal. With a variety of fresh toppings and spreads, it offers something yummy for everyone!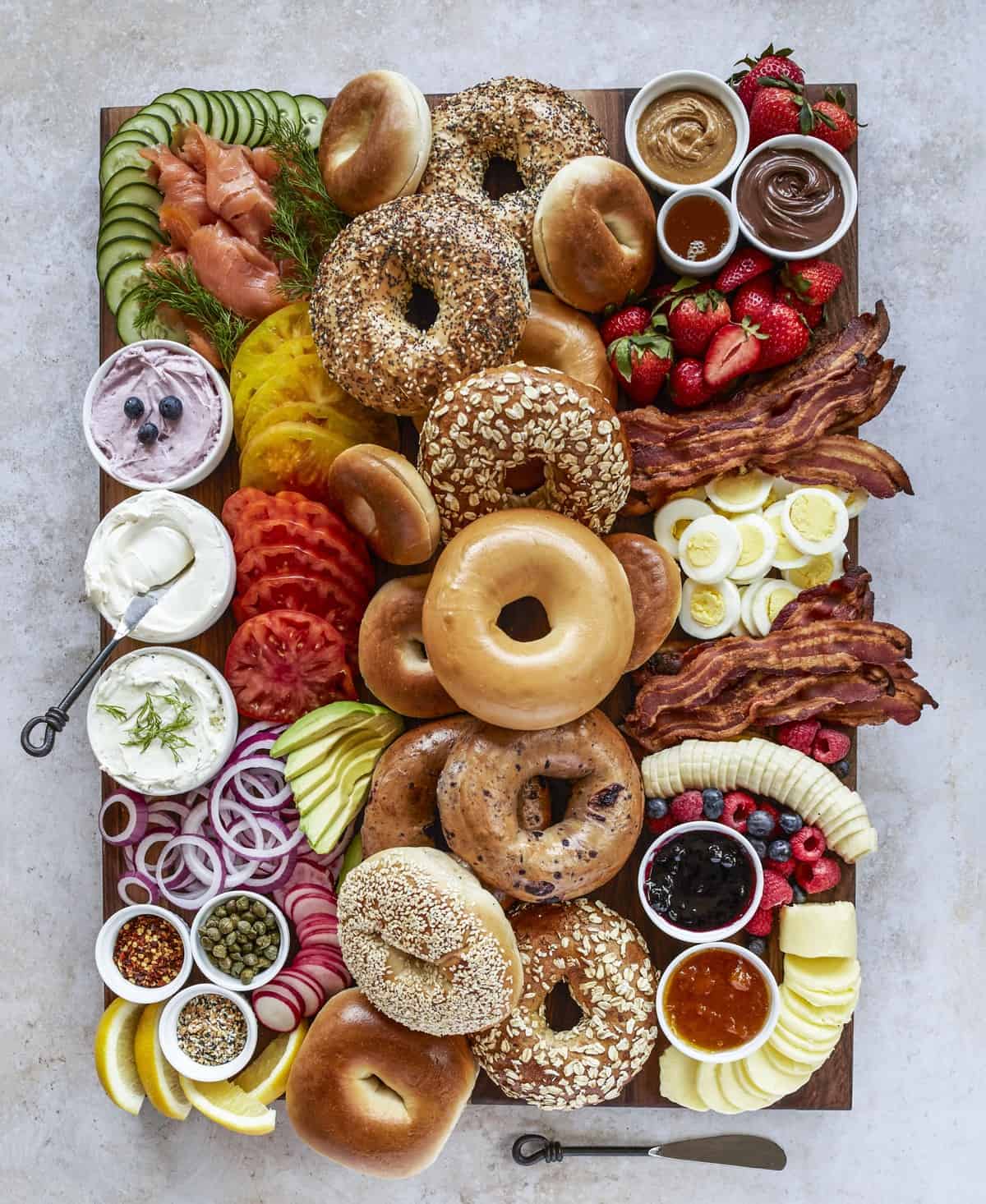 With its crispy, golden exterior and creamy, fluffy insides, Classic French Toast reigns supreme among breakfast carbs. Topped with powdered sugar, a drizzle of maple syrup, and fresh fruit, it's breakfast at its very best!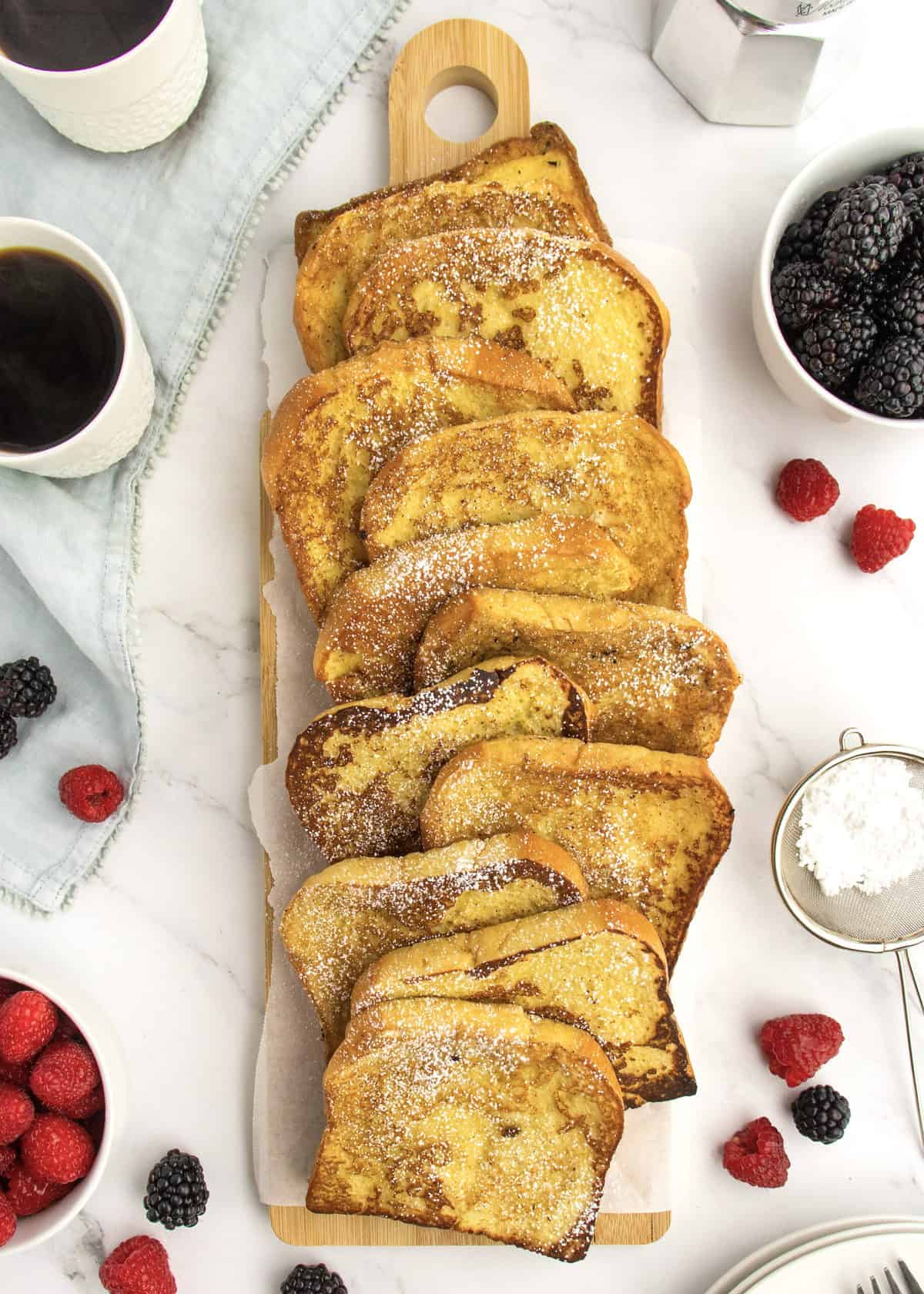 Fluffy lemon ricotta pancakes bursting with fresh blueberries and made healthier with whole wheat flour. Covered in a fresh blueberry maple syrup, these pancakes are breakfast perfection!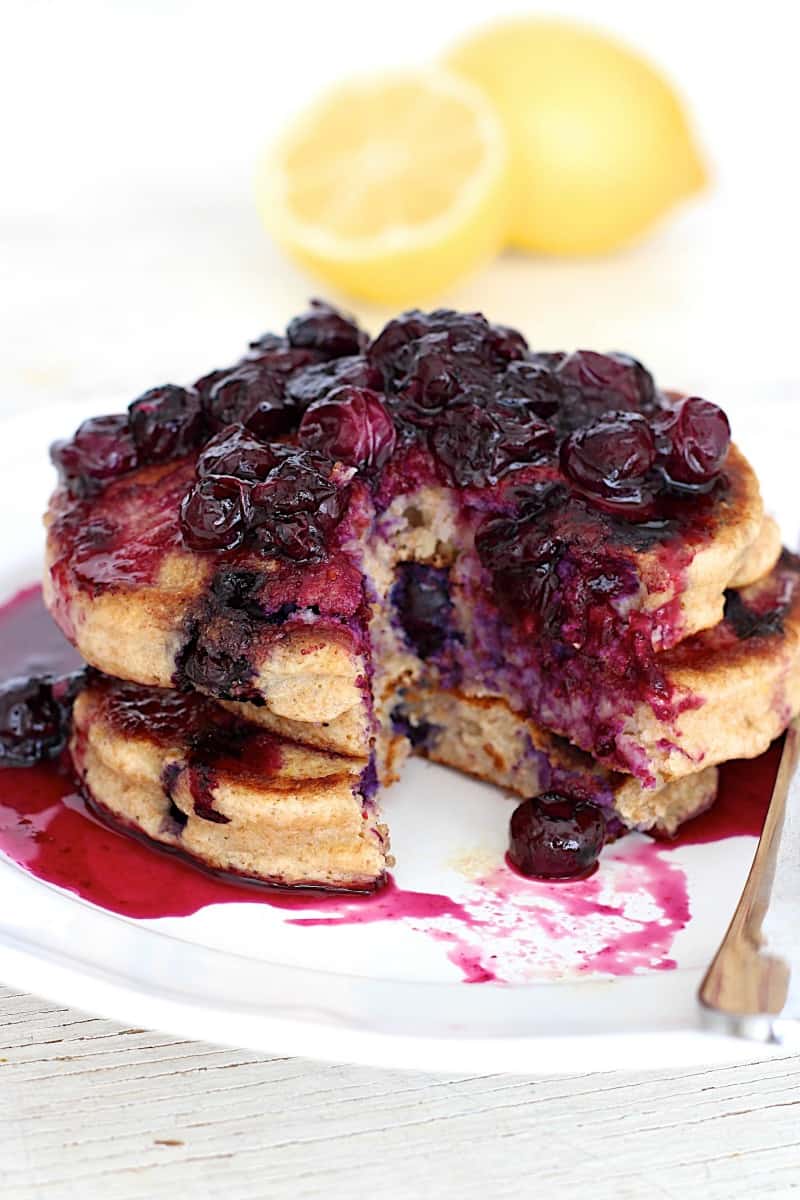 These 2-Ingredient Baked Cake Donuts are too good to be true! Just two ingredients for the donuts and a container of frosting for the glaze. So easy the kids can take charge and in less than 30 minutes you'll have great cake donuts ready to enjoy!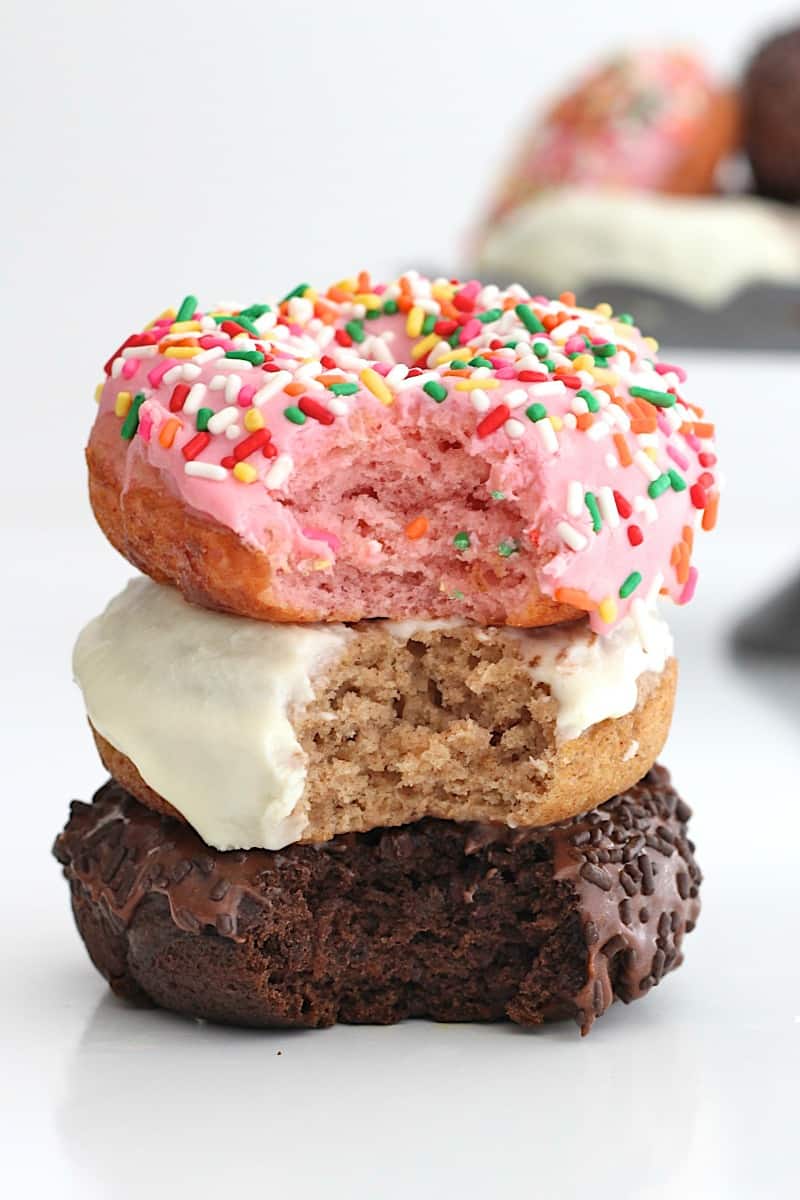 Lunch & Dinner
Mom will love this Newport Salad is packed with chopped kale, roasted chicken, fresh apple, red onion, egg, bacon, cherries, pecans, almonds and white cheddar all tossed in a light champagne vinaigrette.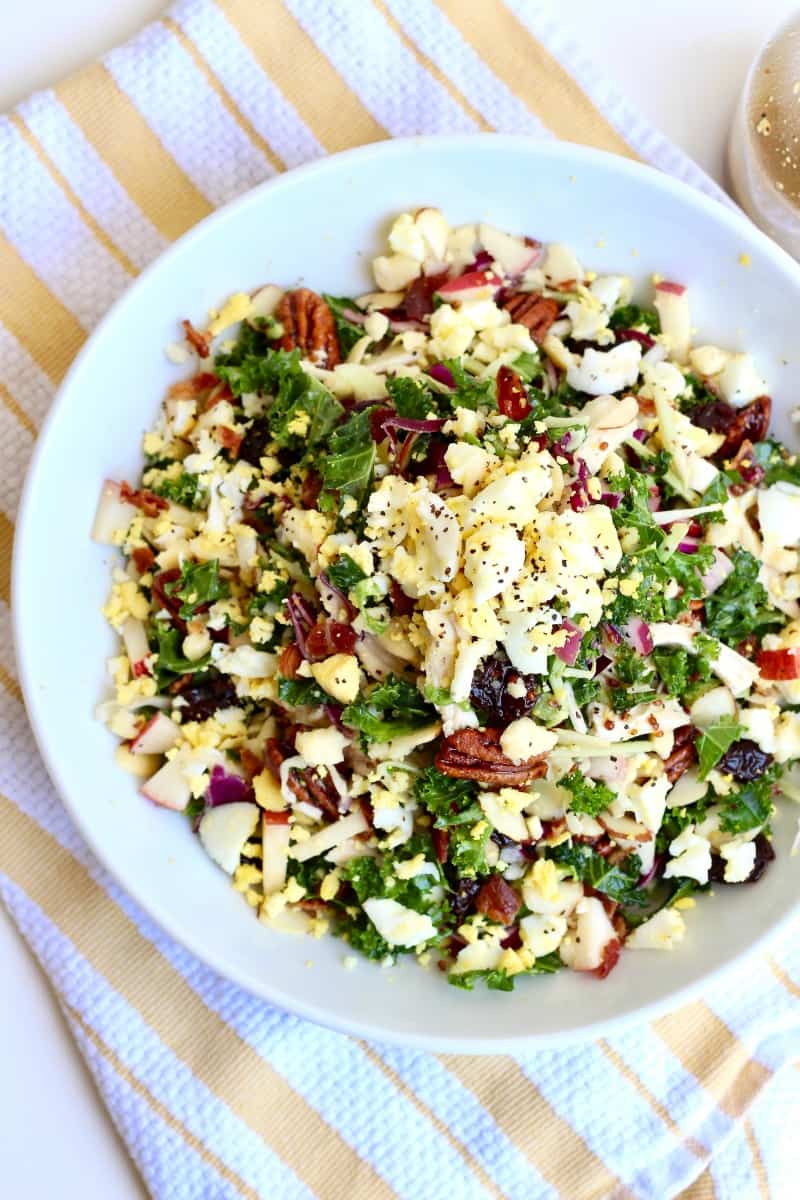 This show-stopping Layered Chicken Taco Salad is perfect for a party or family dinner to celebrate Mom. It always gets amazing reviews!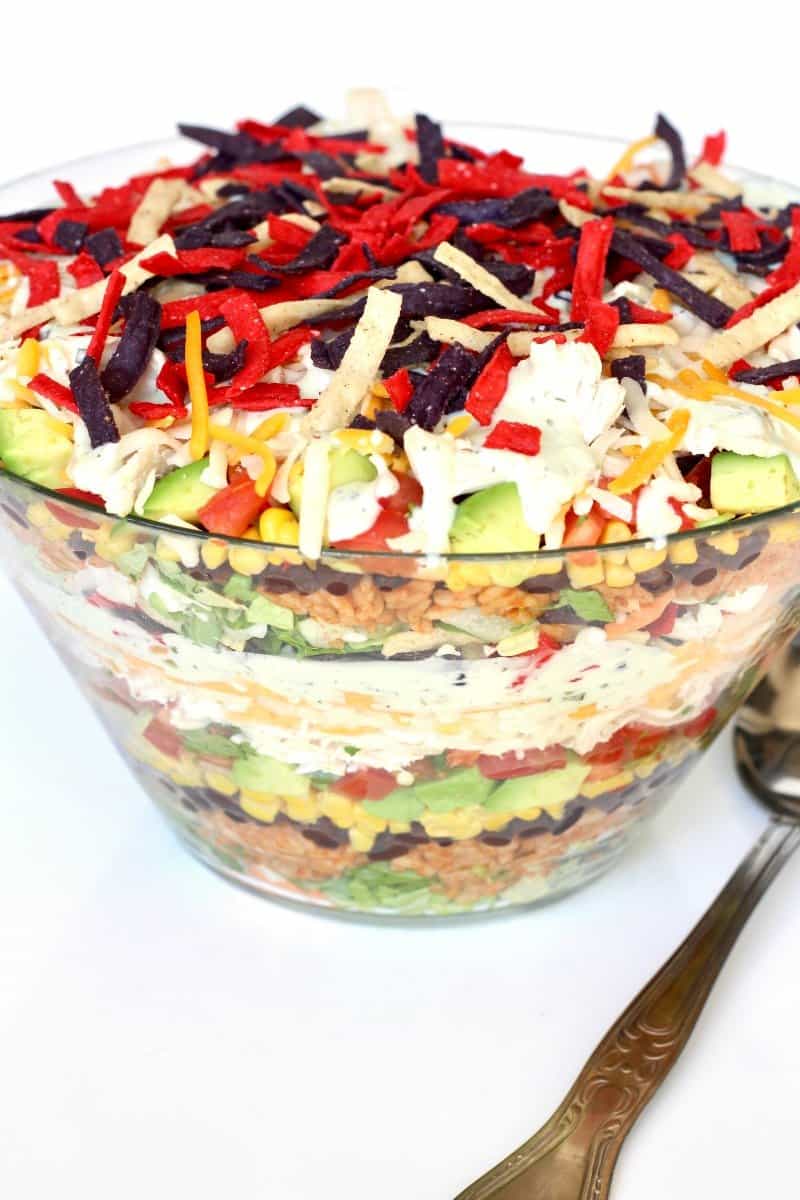 Everyone loves these Easy Cheesy White Chicken Chili Stuffed Peppers. Green peppers stuffed with chicken, white beans, brown rice, quinoa, green enchilada sauce and cheese. A filling and flavorful meal-in-one!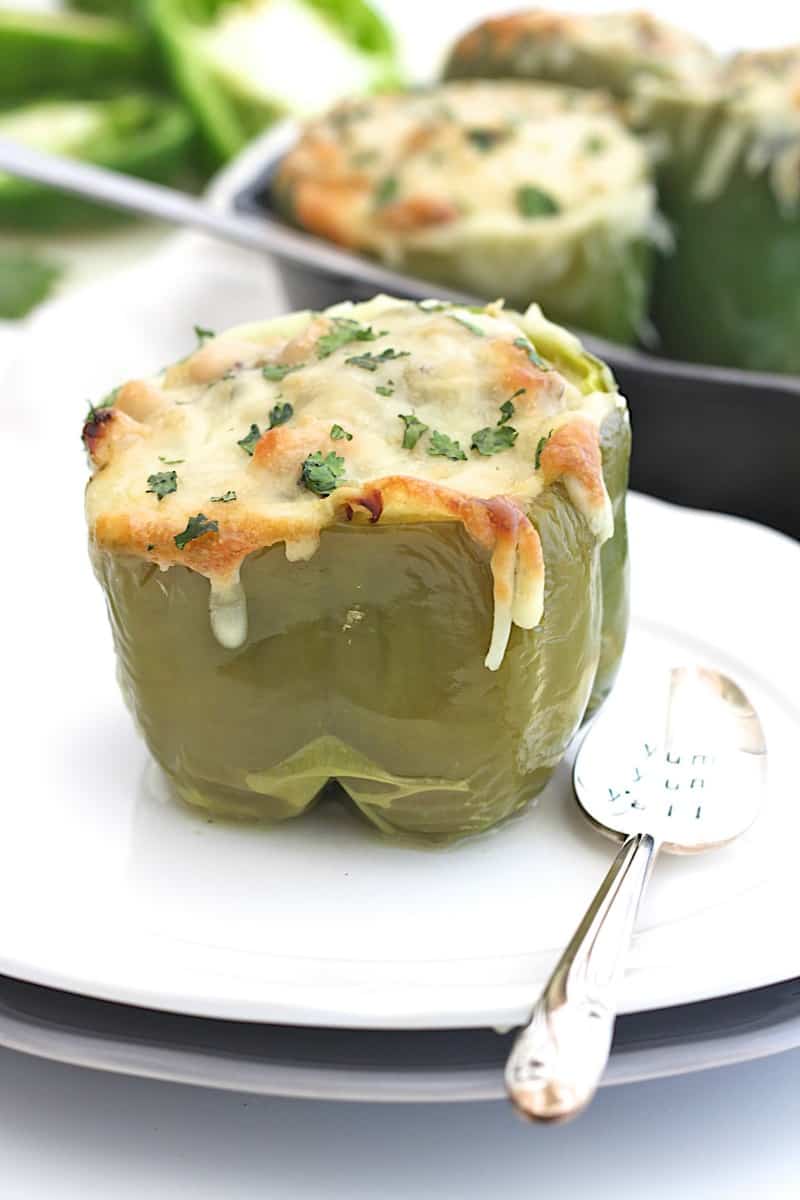 This Tuscan Tortellini Soup is a comforting one-pot meal that's perfect for a chilly winter day. It's so easy to make and is bursting with delicious Tuscan flavors!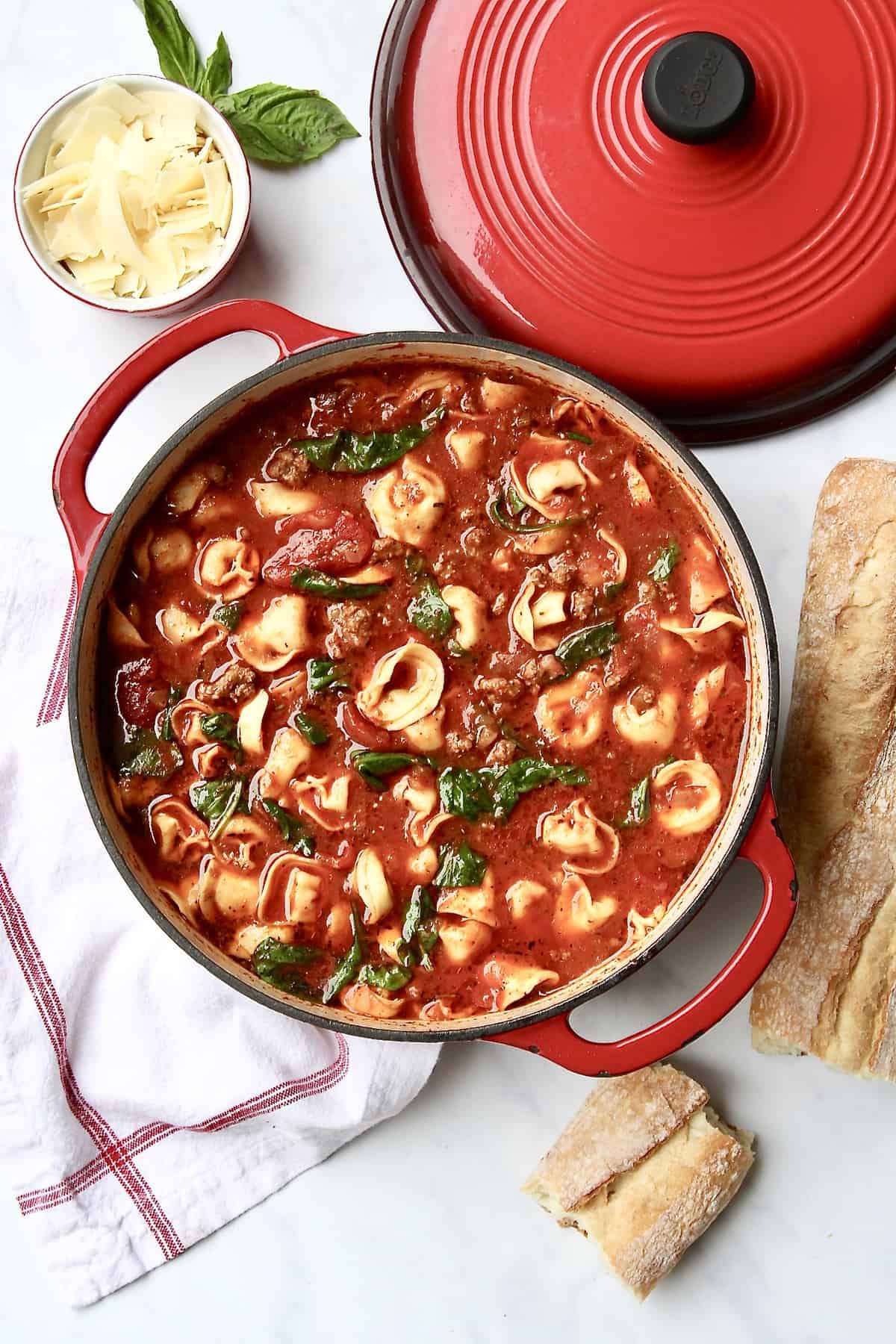 Fully loaded or kept simple with a pat of butter, everybody gets their way with a Build-Your-Own Baked Potato Board. Potatoes with perfectly crispy, salted skins and warm, soft insides meet their match with a variety of savory toppings.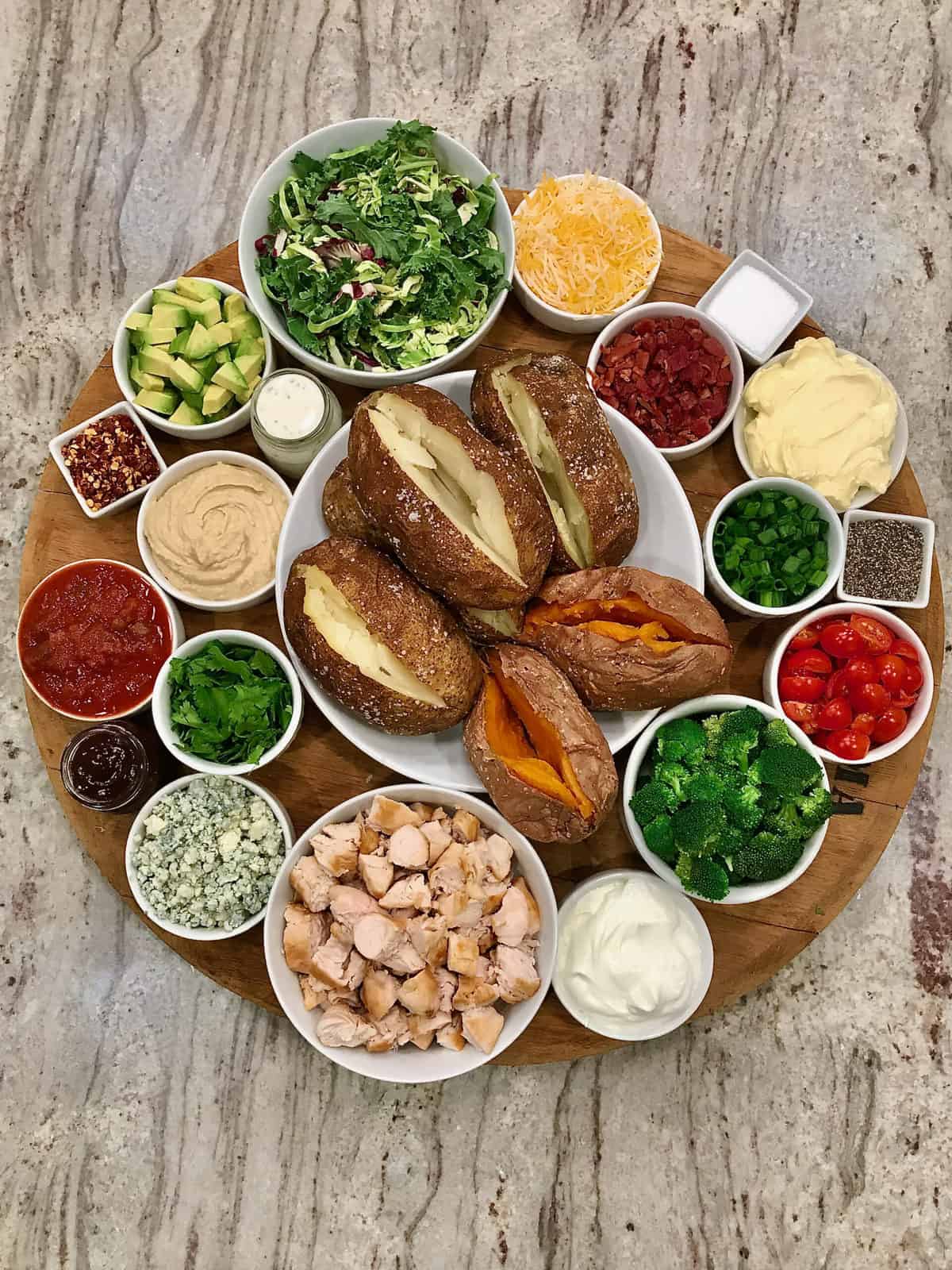 This Cobb Salad Board is a DIY twist to the flavorful salad classic that everyone will love customizing to their enjoyment.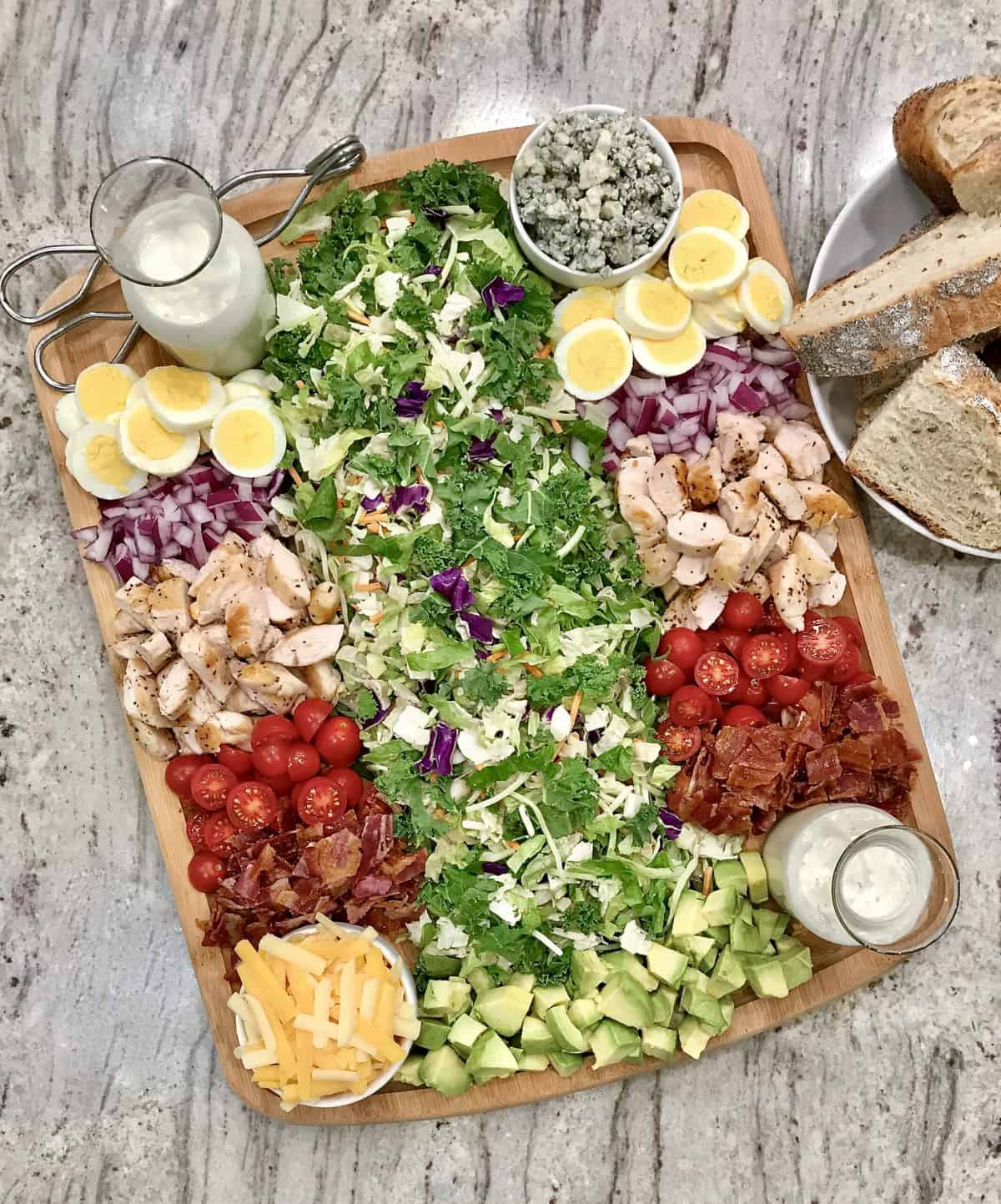 Dessert
Moist and tender with a crackly crust, SuSu's Sour Cream Pound Cake pairs beautifully with seasonal fresh fruits for a simple, crowd-pleasing dessert. This is my mother's recipe and one that's sure to become a family favorite in your house, too.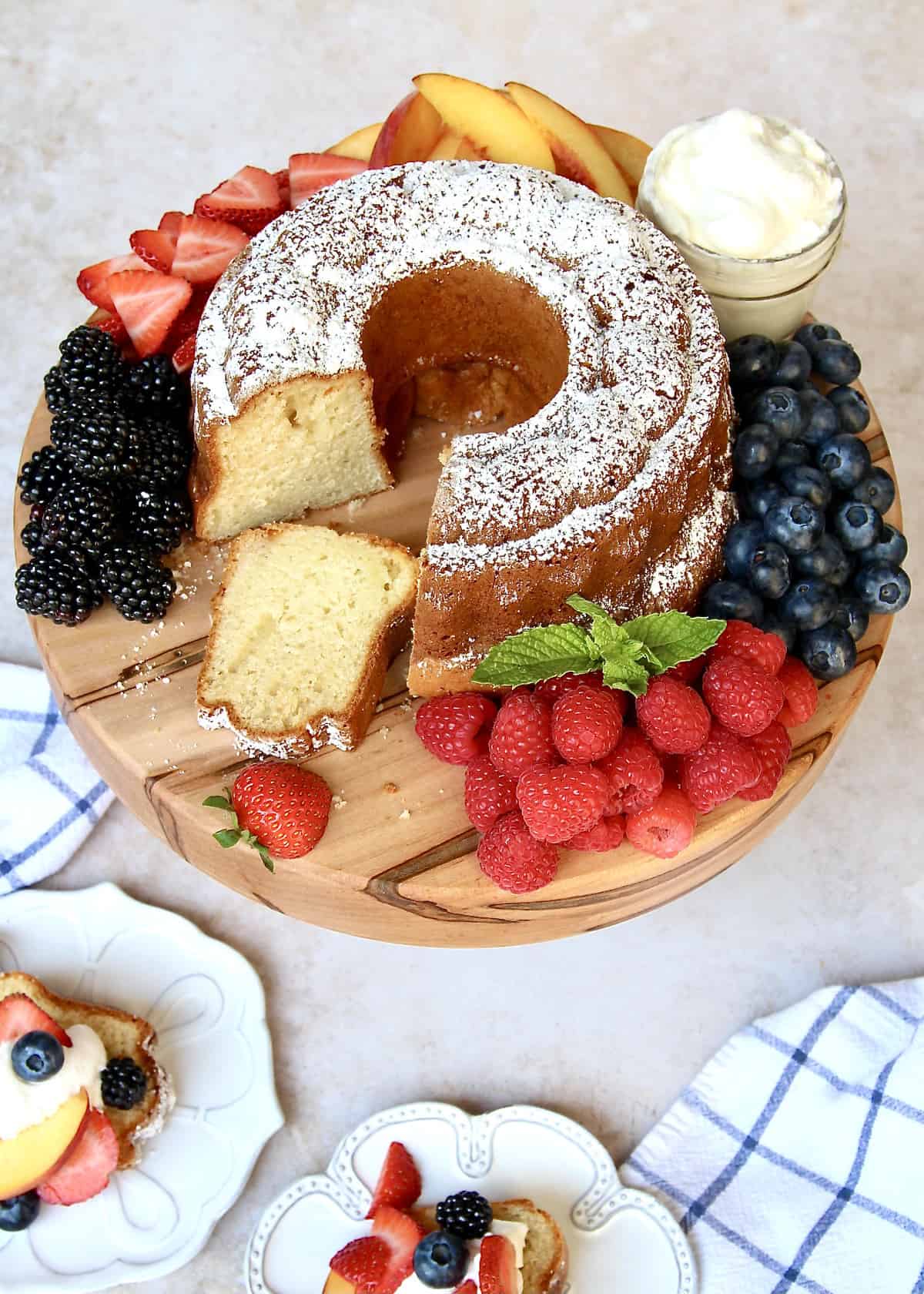 An old-fashioned donut topped with sweet strawberries and fresh whipped cream — it's so pretty and so, so easy. And, also a donut which is the way to this mom's heart.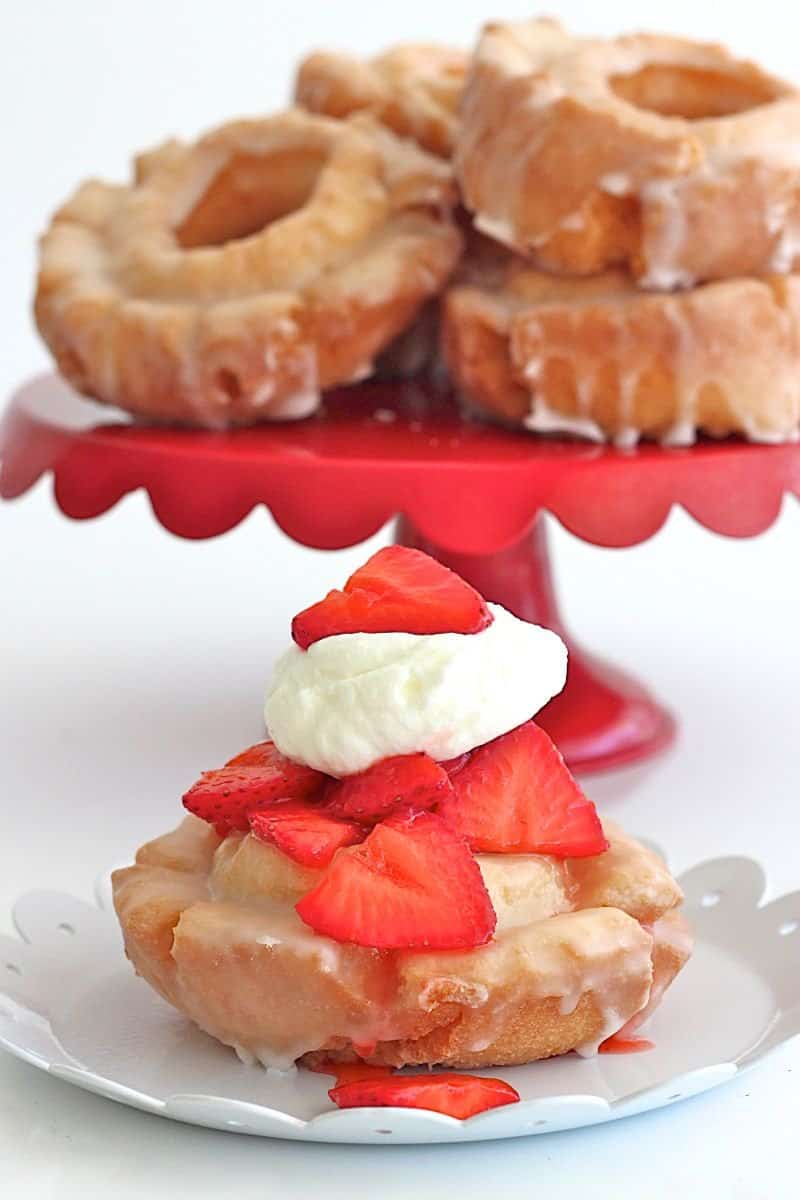 Deliciously fresh strawberry cake shaped like a heart and covered in a creamy dreamy strawberry frosting for a festive Mother's Day dessert!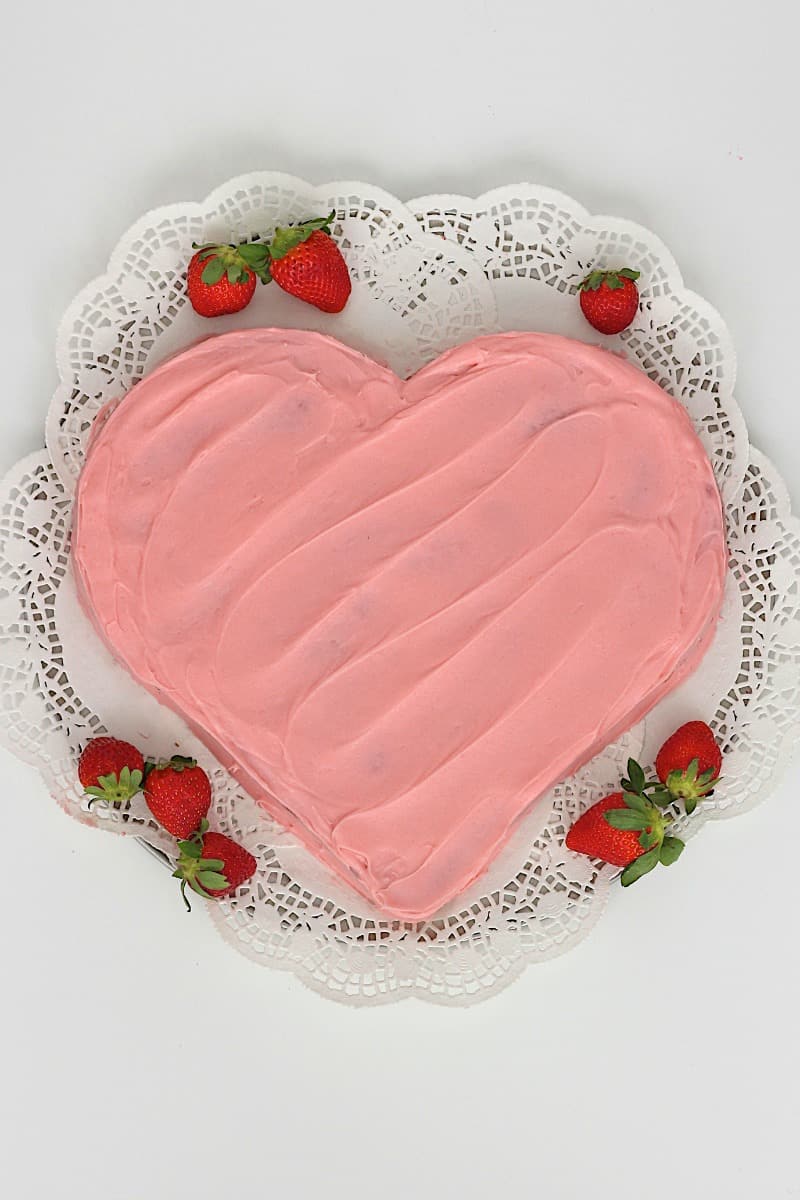 Blueberry bliss in these Baked Blueberry Fritter Bites! Fresh blueberries baked into bite-sized fritters that are tender on the inside, crisp on the outside and coated in a sweet blueberry glaze.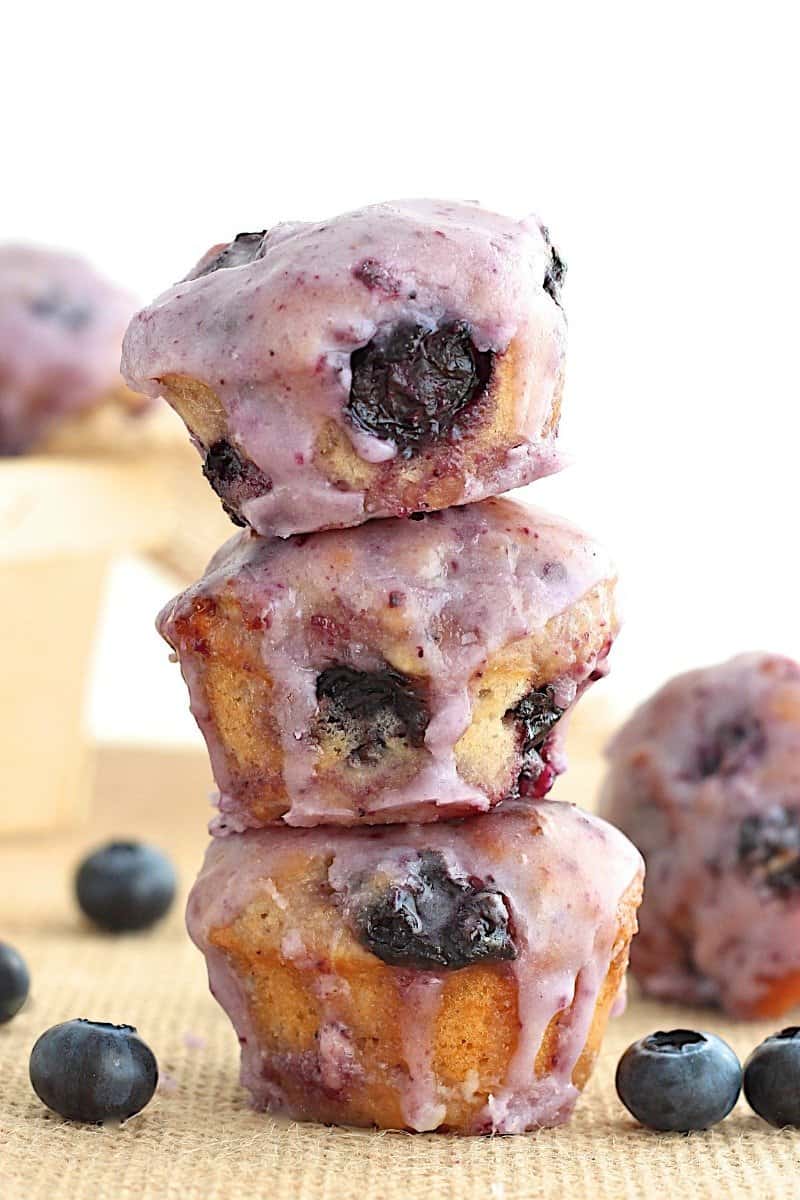 Happy Mother's Day, friends! If you make any of these Easy Eats and Treats for Mother's Day, be sure to snap a picture and share it with me or tag me on Instagram @thebakermama so I can see.
I love seeing how inspired and creative y'all get with the recipes I share. Enjoy!
xoxo,