Sweet or savory, indulgent or healthy, discover your new favorite snack in my Marvelous Muffin Recipes!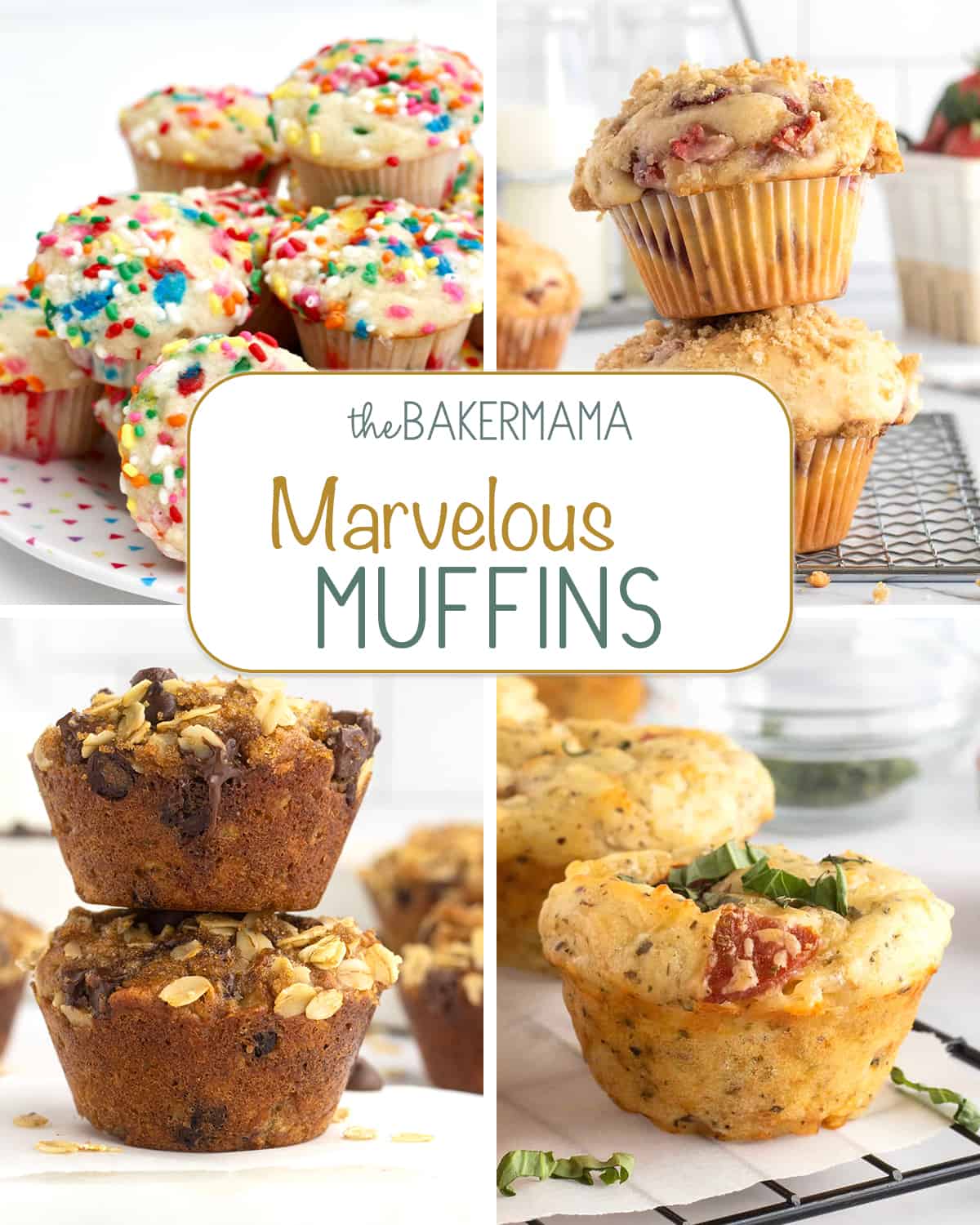 Sweet Muffins
Oatmeal Chocolate Chip Greek Yogurt Muffins made with whole wheat flour, oats and Greek yogurt in a healthier, hearty muffin that everyone will love!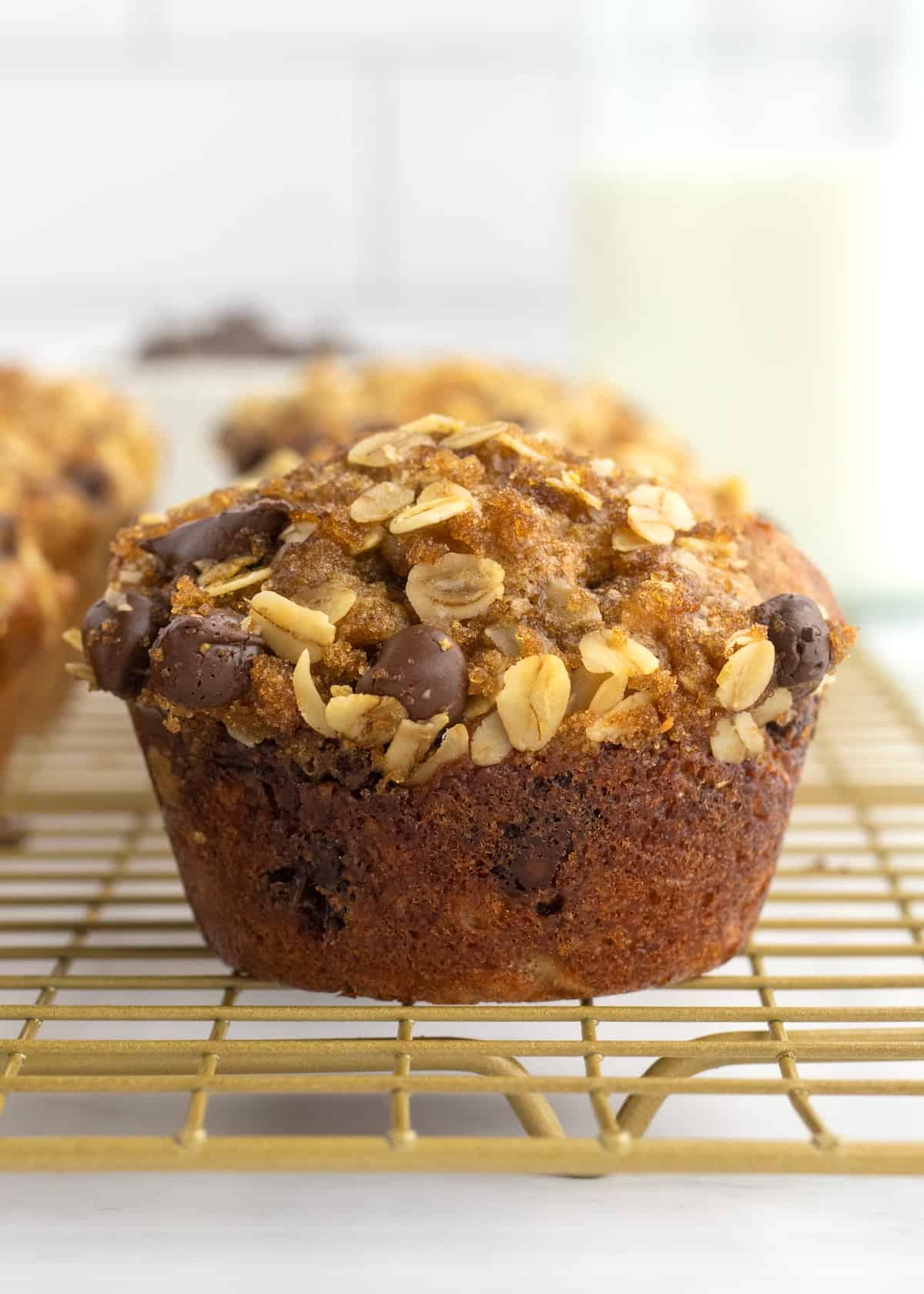 Made with pantry staples and some overripe bananas, you can have these delicious Banana Chocolate Chip Muffins in and out of the oven in minutes!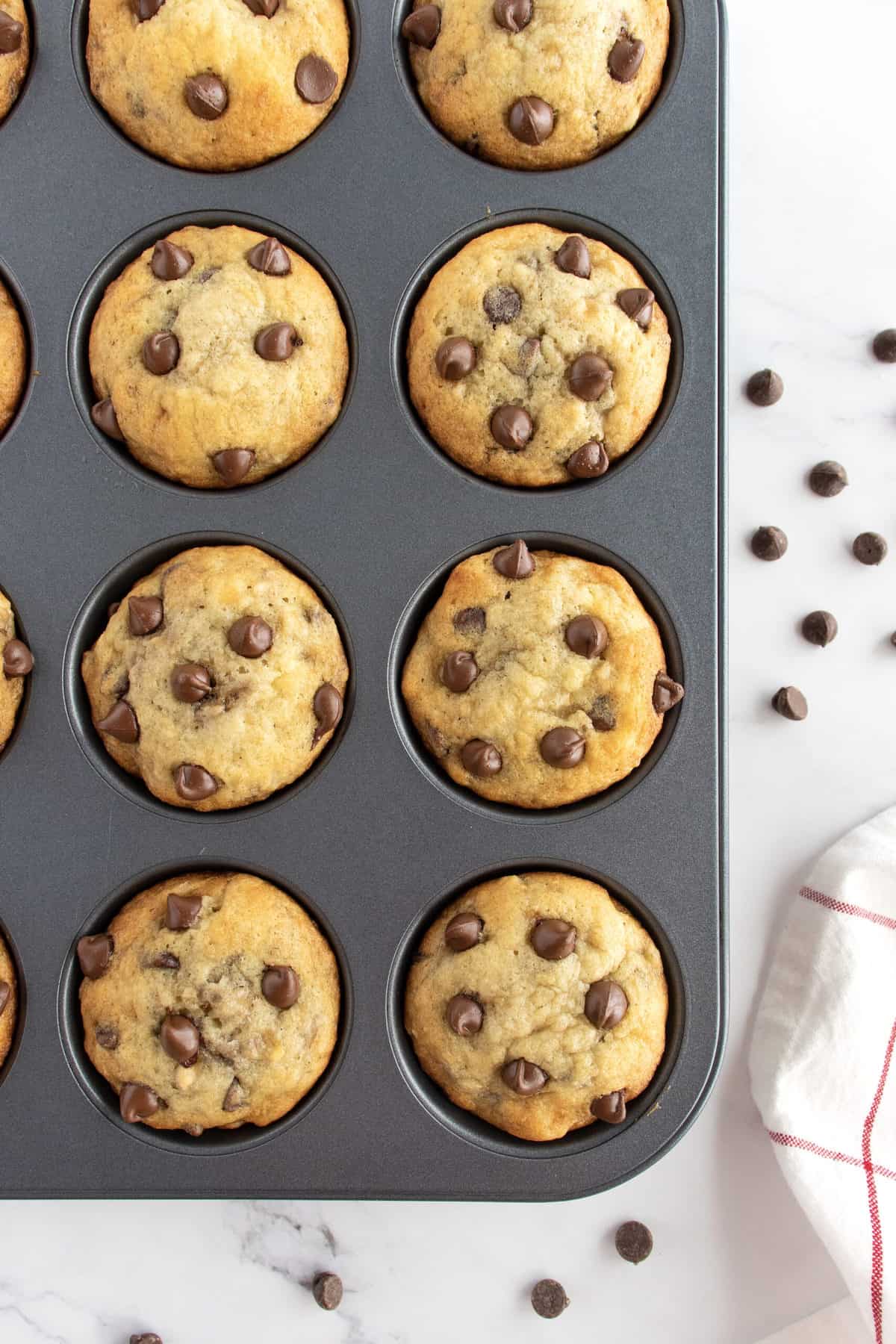 Naturally sweetened with maple syrup, these 5-Ingredient Flourless Banana Muffins are so delicious and moist, they'll never miss what's not in them. Flour-free, dairy-free and insanely tasty, you'll feel great about serving them to your family!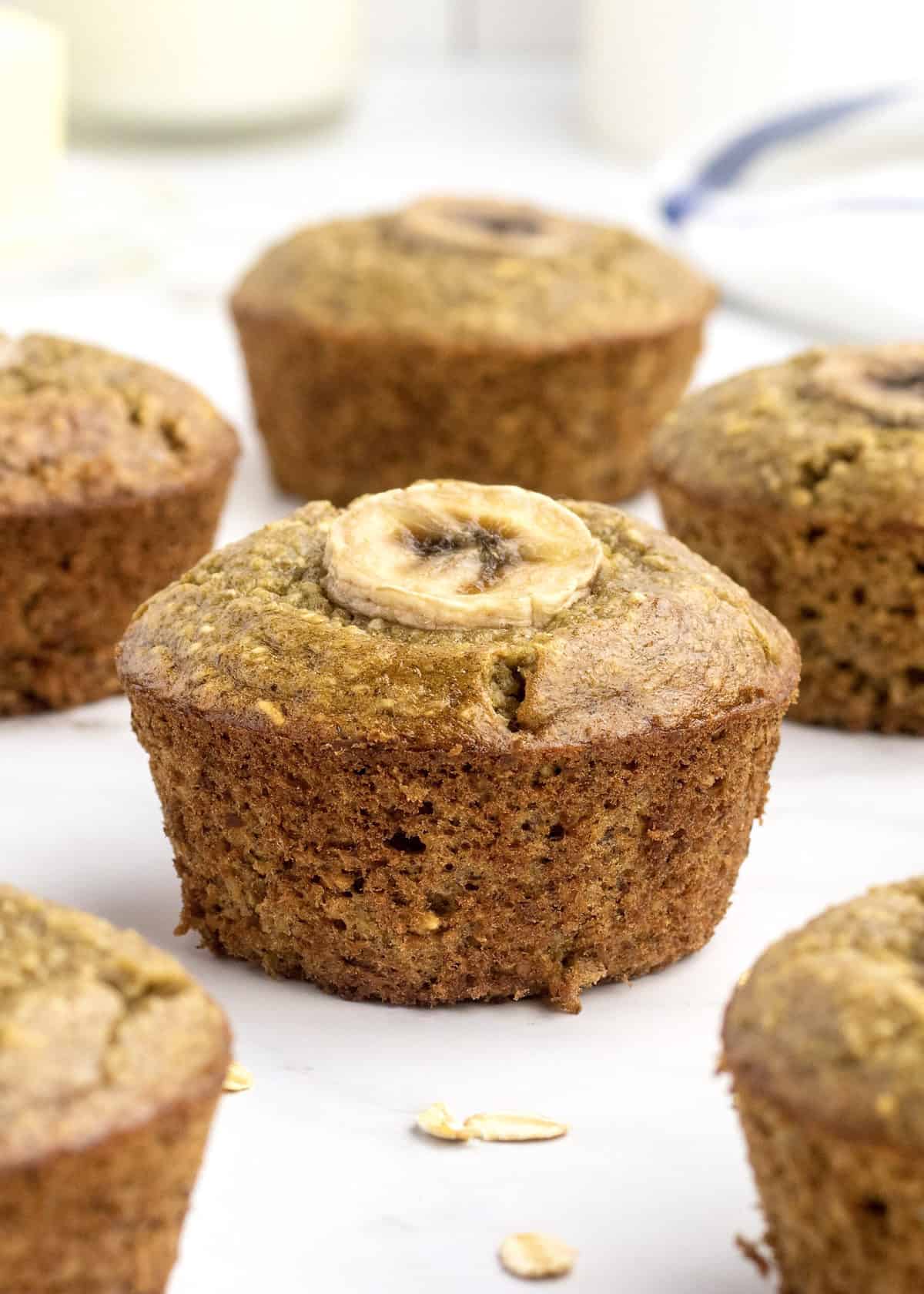 Tender, moist and packed with lemon flavor, these Lemon Poppy Seed Muffins make a scrumptious breakfast or afternoon treat. With zesty lemon, crunchy poppy seed and a soft crumb, they're a treat for the senses.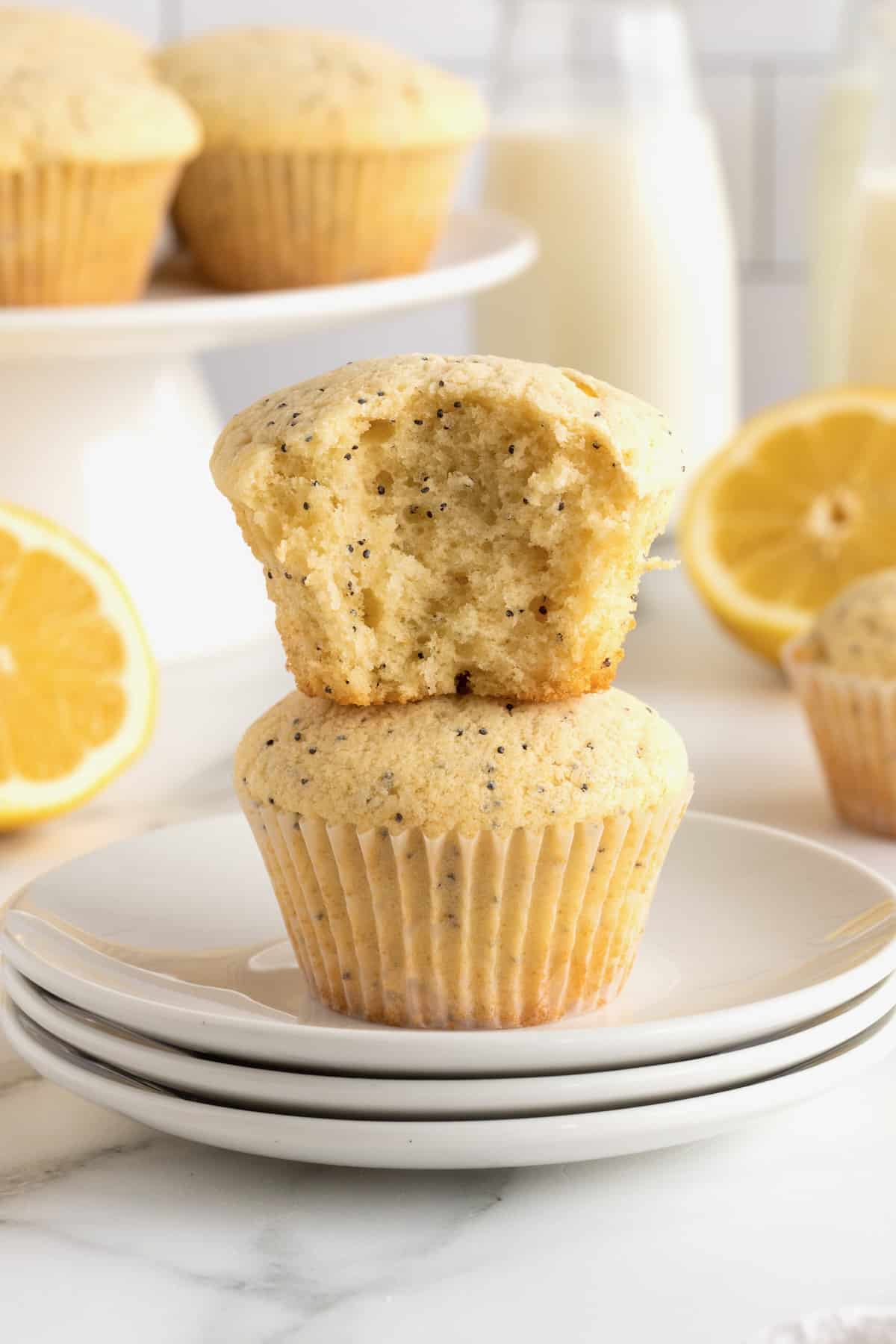 Made with whole wheat flour, peanut butter and honey Healthier Whole Wheat Peanut Butter Banana Chocolate Chip Muffins make a filling breakfast or snack that you can feel great about eating.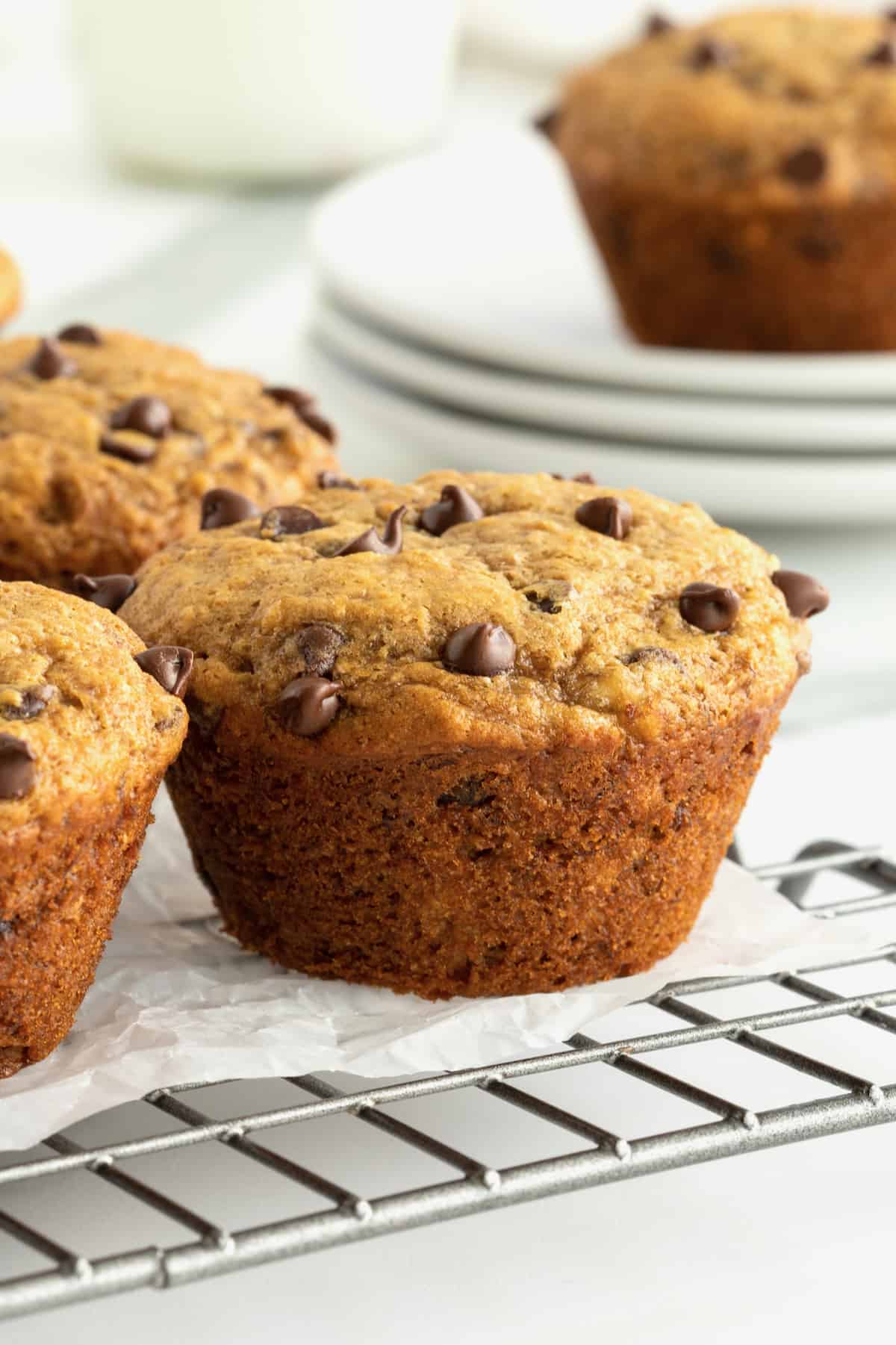 Easy, healthy, and most importantly, delicious, these 5-Ingredient Flourless Banana Chocolate Chunk Oatmeal Mini Muffins are bite-sized fun!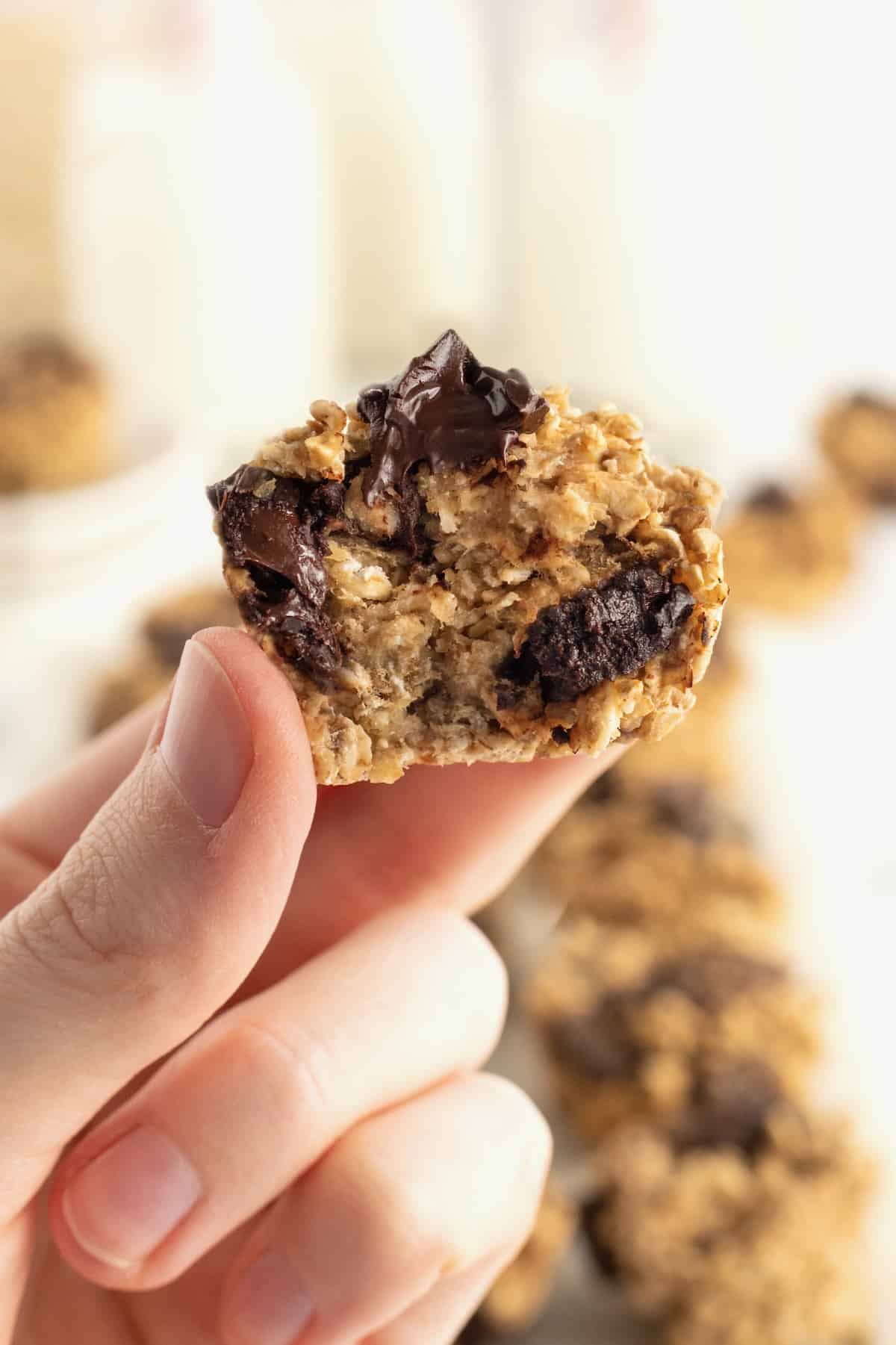 These Cinnamon Swirled Banana Muffins have a ribbon of buttery cinnamon sugar running throughout the moistest banana muffins you'll ever bake.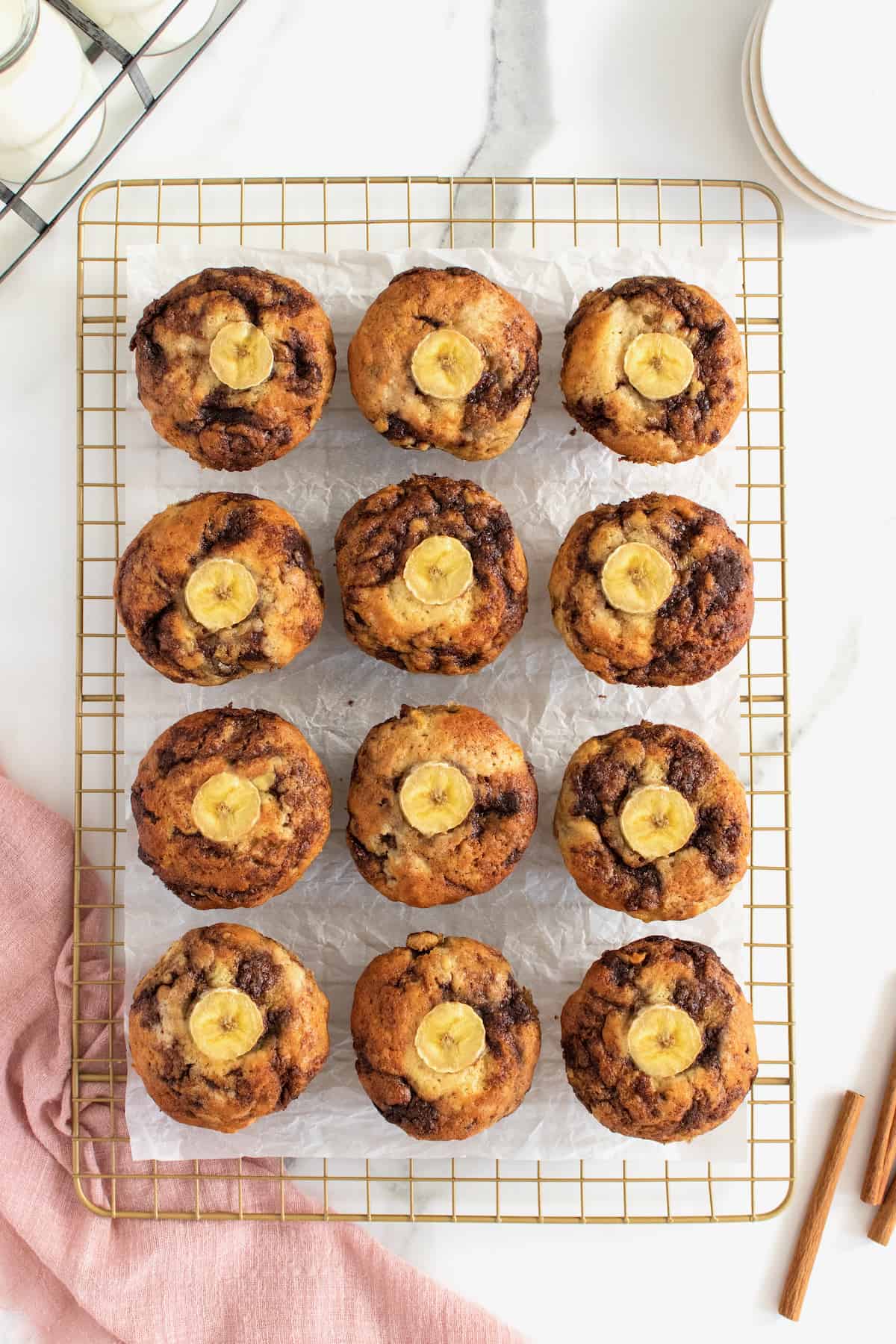 These healthy Peanut Butter and Jelly Muffins make for a perfect after-school snack that all the kiddos will love!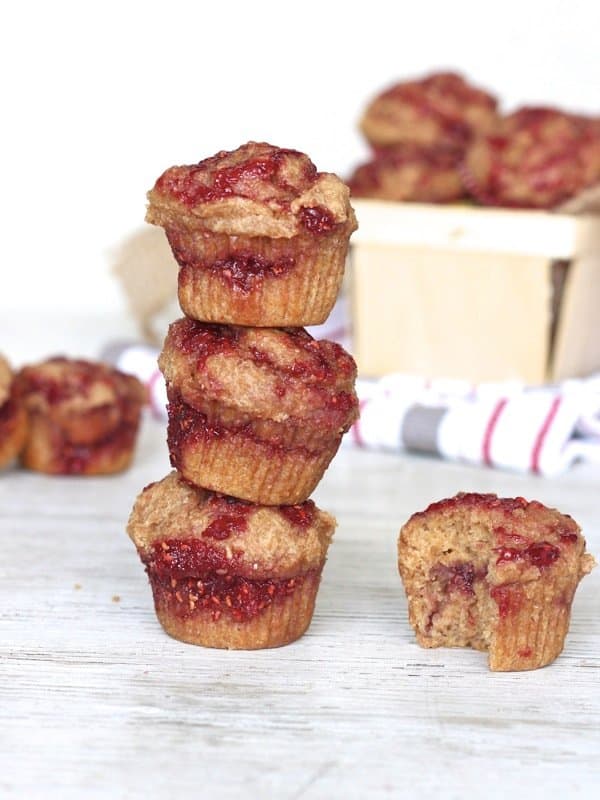 Healthier Chocolate Chocolate Chip Muffins made with whole wheat flour, greek yogurt, no butter or oil, and sweetened with maple syrup.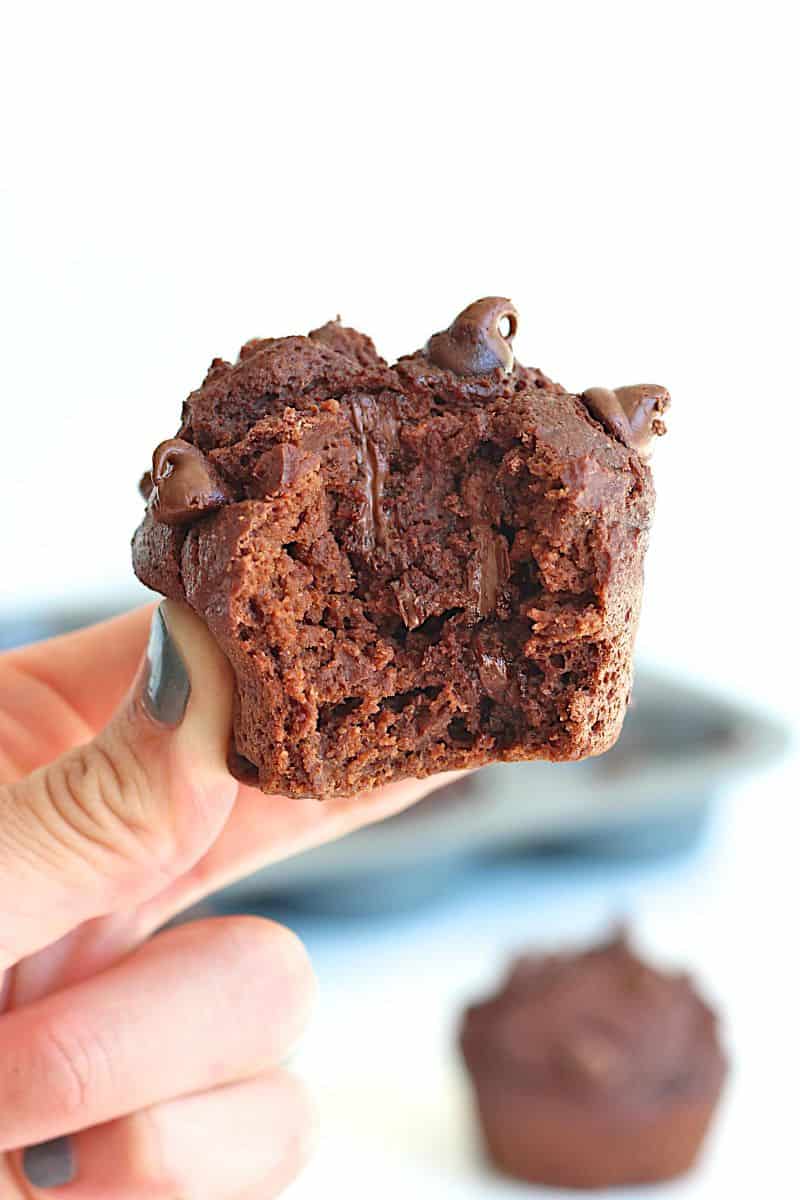 Sweet and soft Gingerbread Banana Muffins made healthier with whole wheat flour, Greek yogurt and no oil or butter.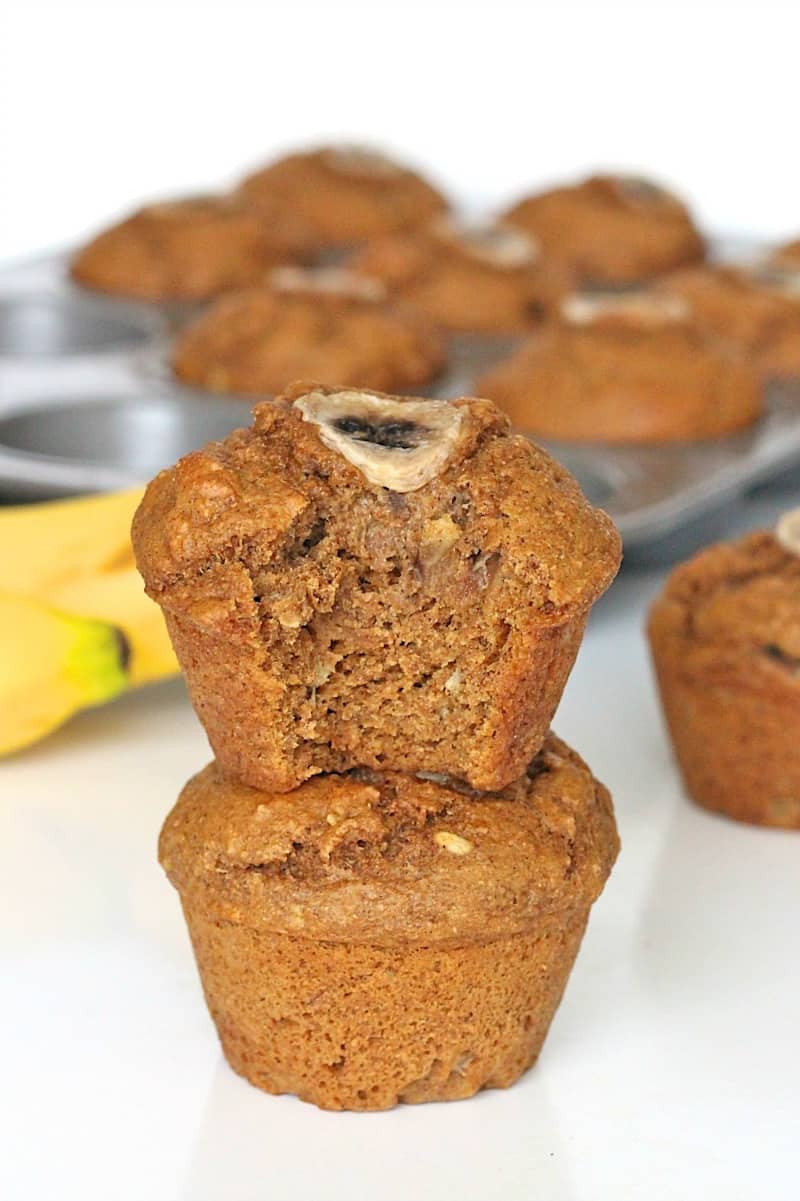 Moist, chocolatey, easy-to-make Mini Banana Chocolate Chip Muffins are bite-sized perfection. With pantry staples and some overripe bananas, you can have these delicious muffins in a matter of minutes!
This One-Bowl Muffins (Many Ways!) recipe is so easy and lets you bake several delicious muffin variations at once. The add-in options are endless!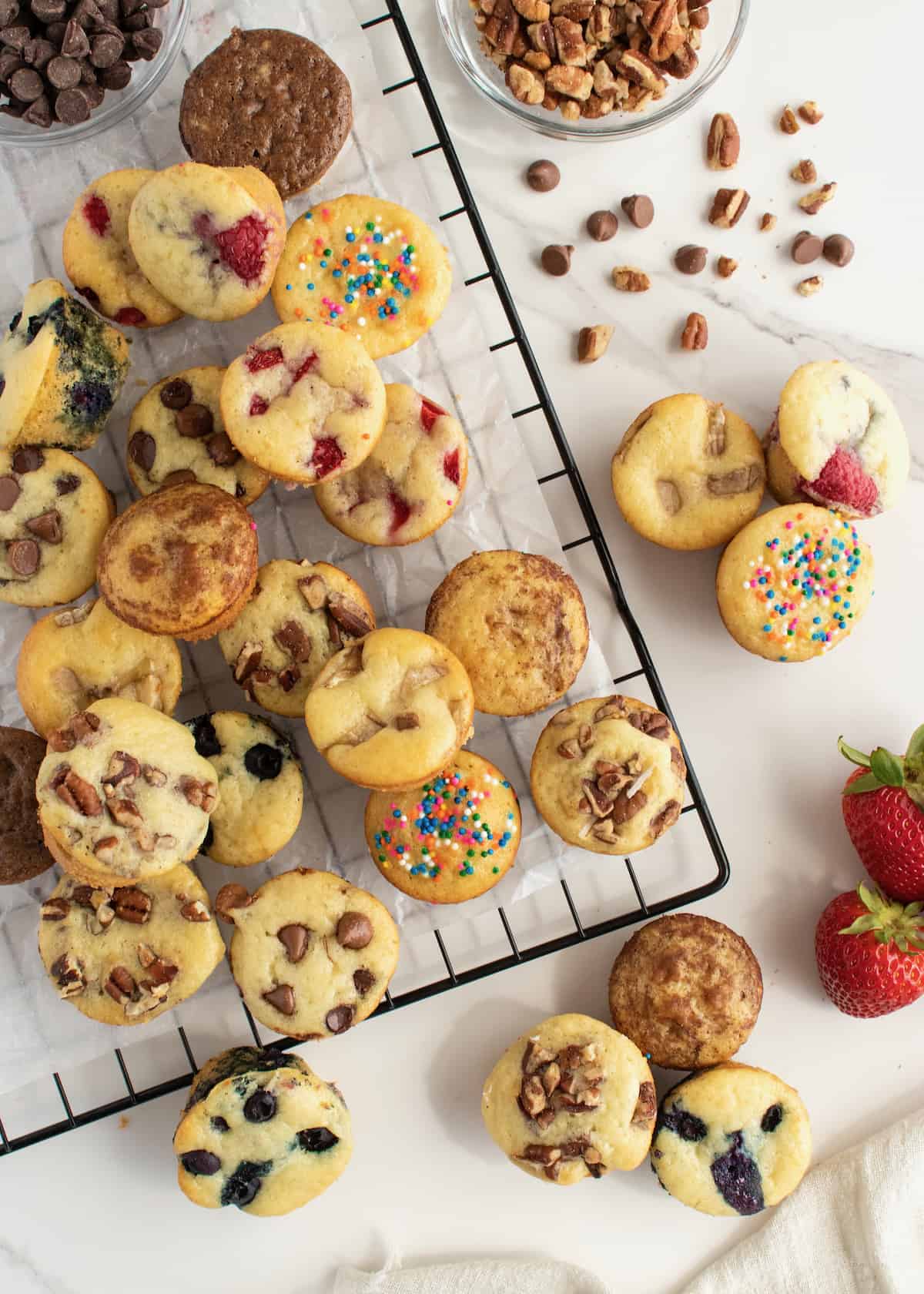 These Blueberry Streusel Muffins are bursting with fresh blueberries and topped with an irresistible sugar streusel.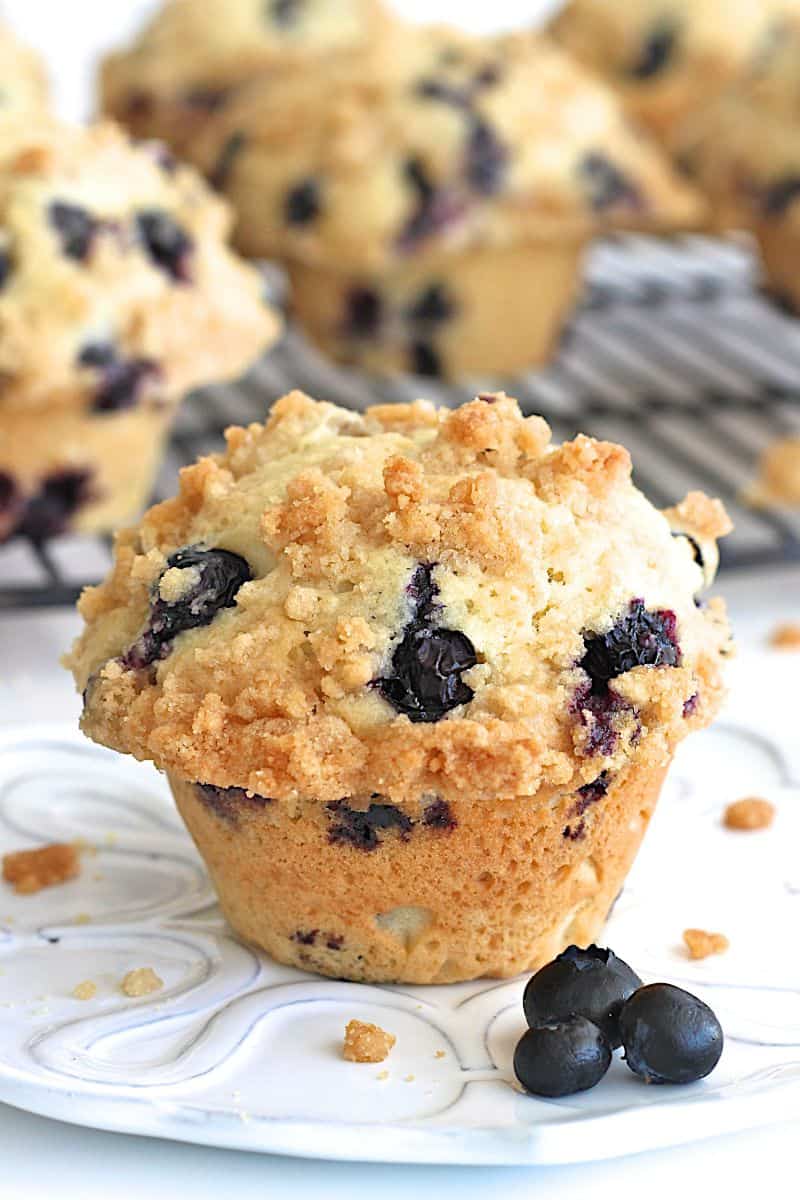 Soft fluffy rolls oozing with warm Nutella and drizzled with a simple sweet cream cheese icing. These Nutella Roll Muffins are out of this world!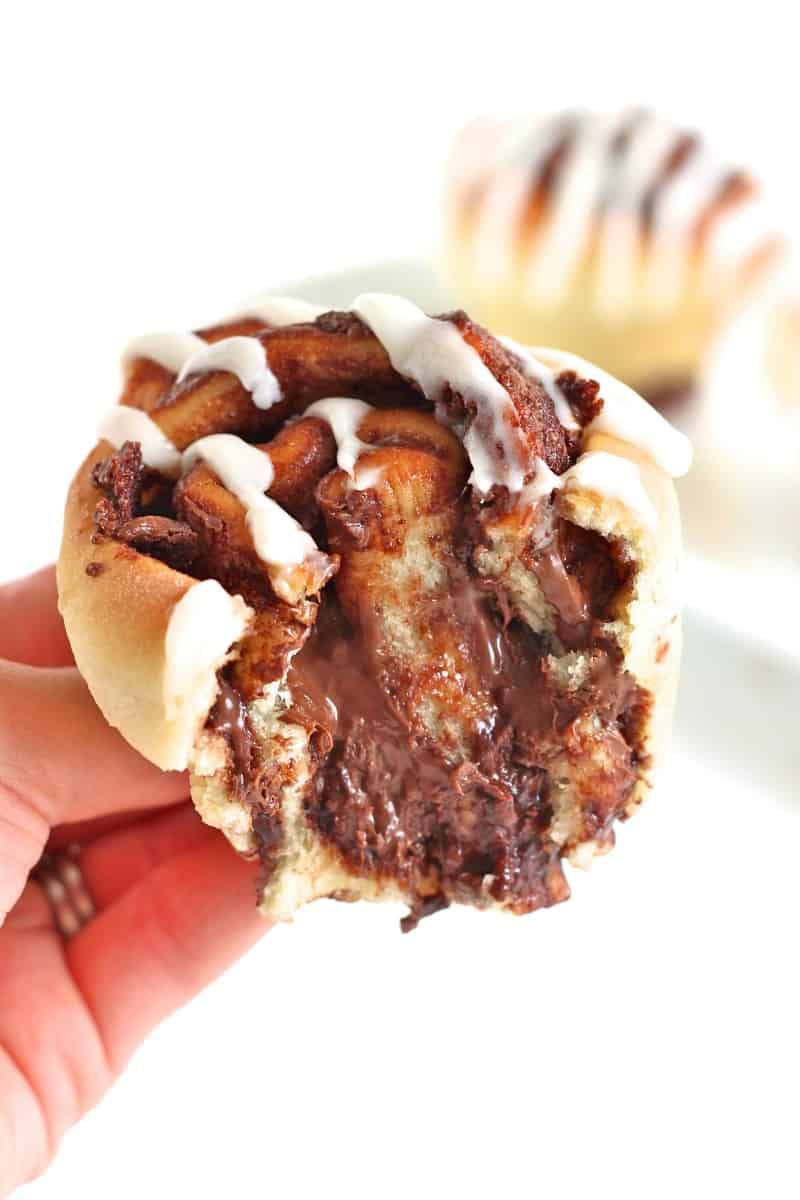 A cake mix, bananas, applesauce and sprinkles are all it takes to make these fun and yummy Birthday Breakfast Muffins for a special birthday breakfast!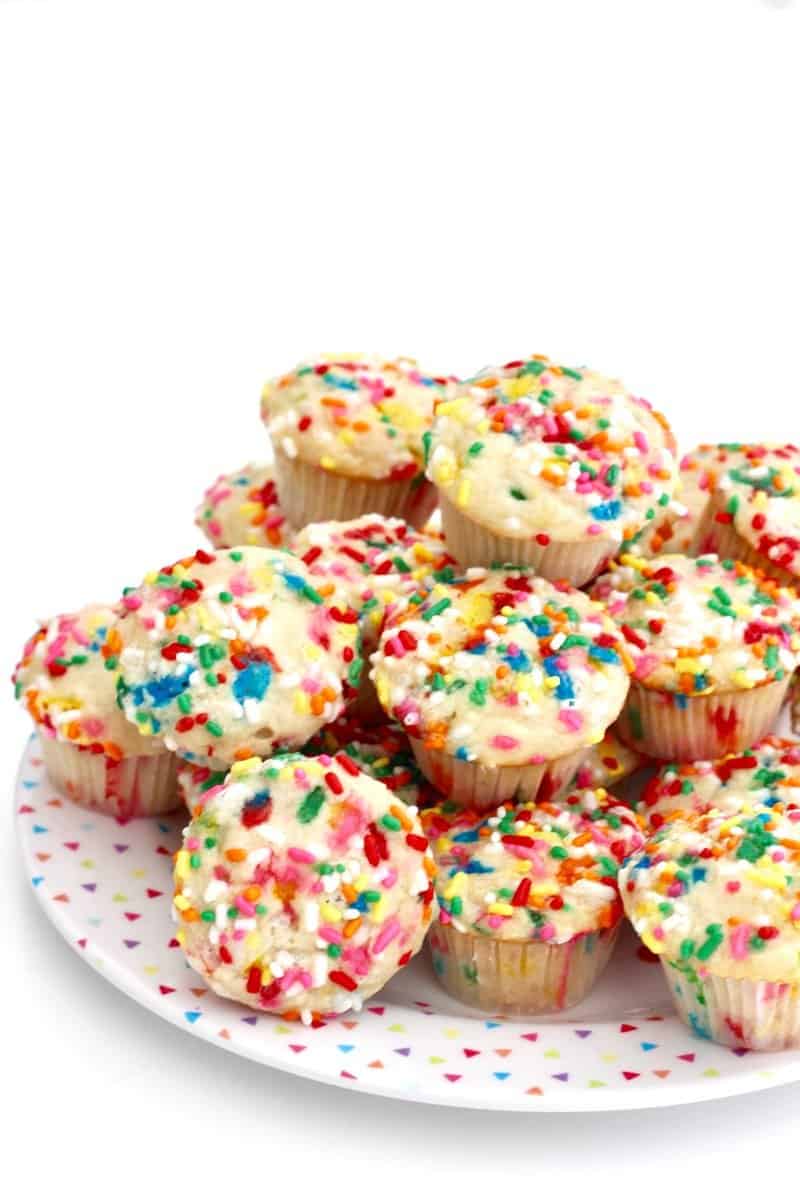 Make mornings magical with Blueberry Swirl Muffins that are tender with irresistible swirls of bold blueberry preserves all throughout. Mmmm-AZING!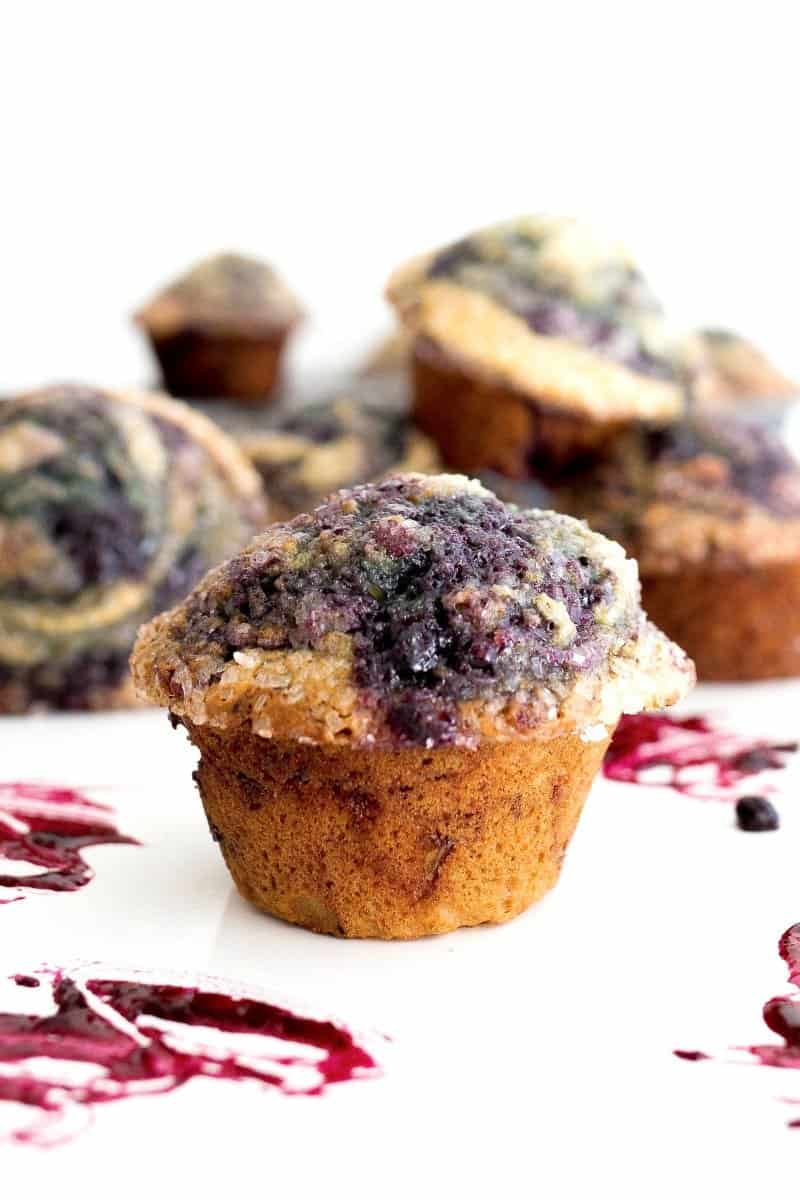 Refreshingly sweet strawberry muffins with an irresistible crunchy top.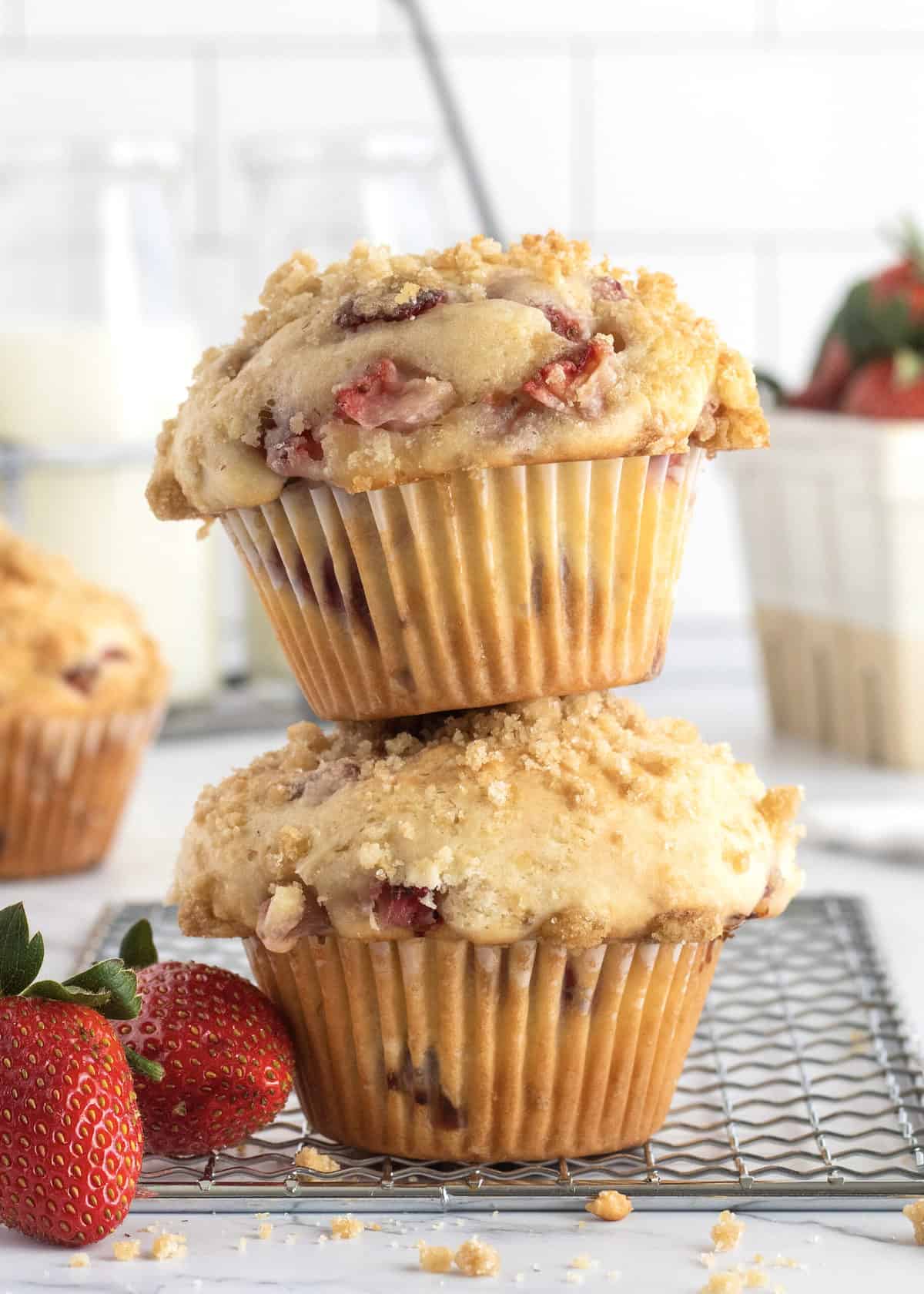 Go beyond the bowl of cereal and bake these irresistible cinnamon-y muffins that are flavored with Cinnamon Toasters cereal milk with a crown of sweet cereal streusel on top.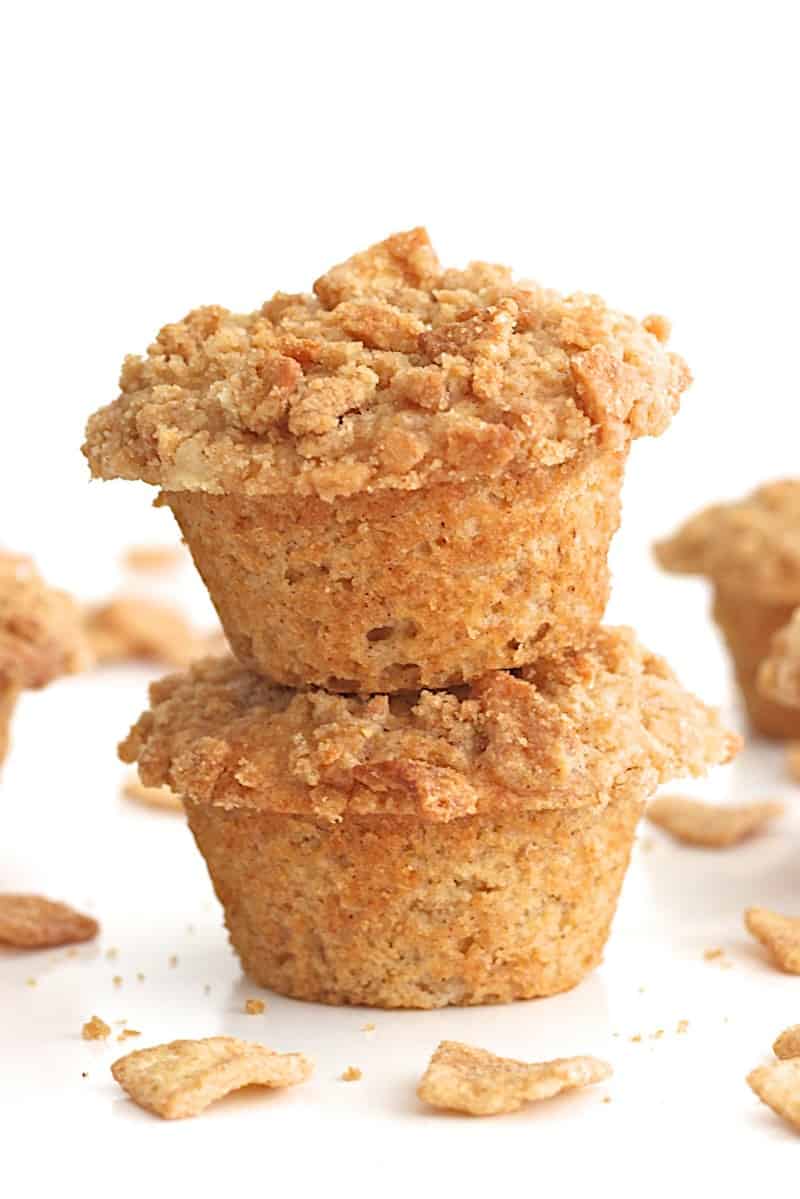 Delicious bakery-style pumpkin muffins are made even more fabulous with the addition of crunchy pumpkin seeds, sweet dried cranberries and rich dark chocolate. Pumpkin Cranberry Dark Chocolate Muffins are perfect for a fall breakfast, a holiday brunch or a sweet snack all year round!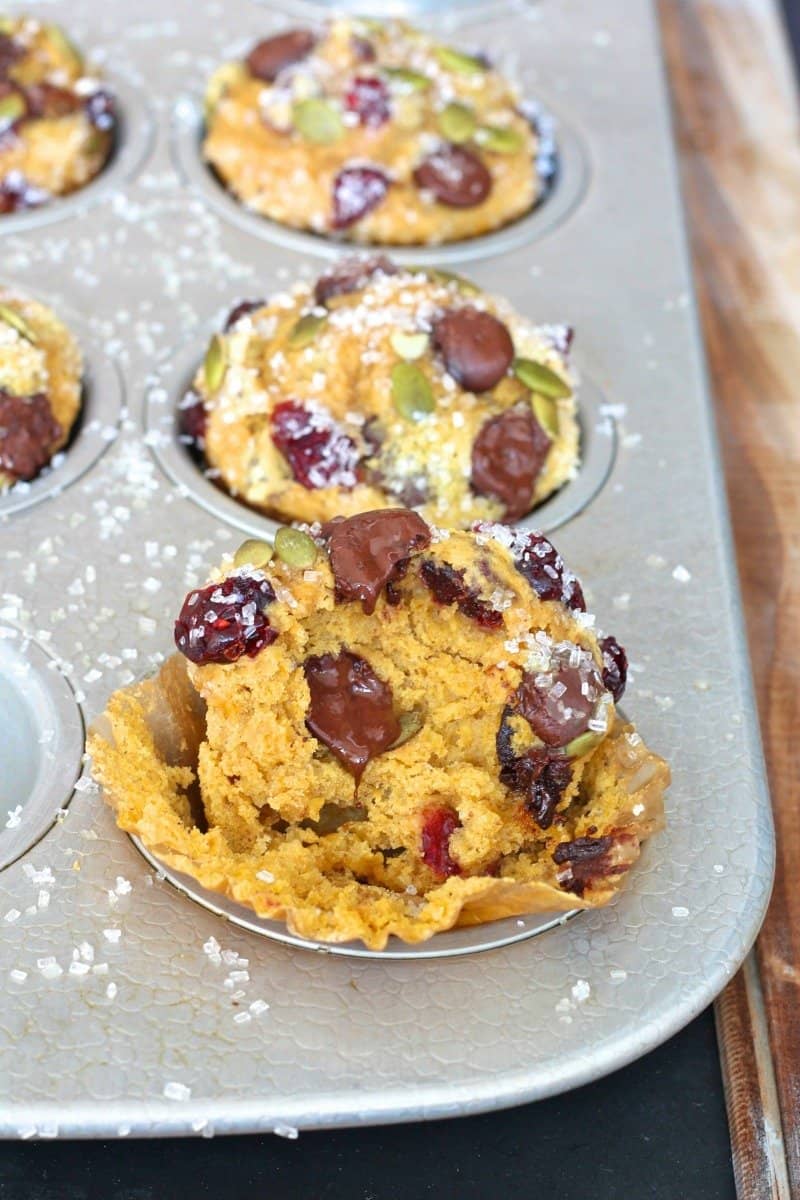 Moist banana muffins with swirls of Nutella in every bites, these Nutella Swirled Banana Muffins are a dream come true!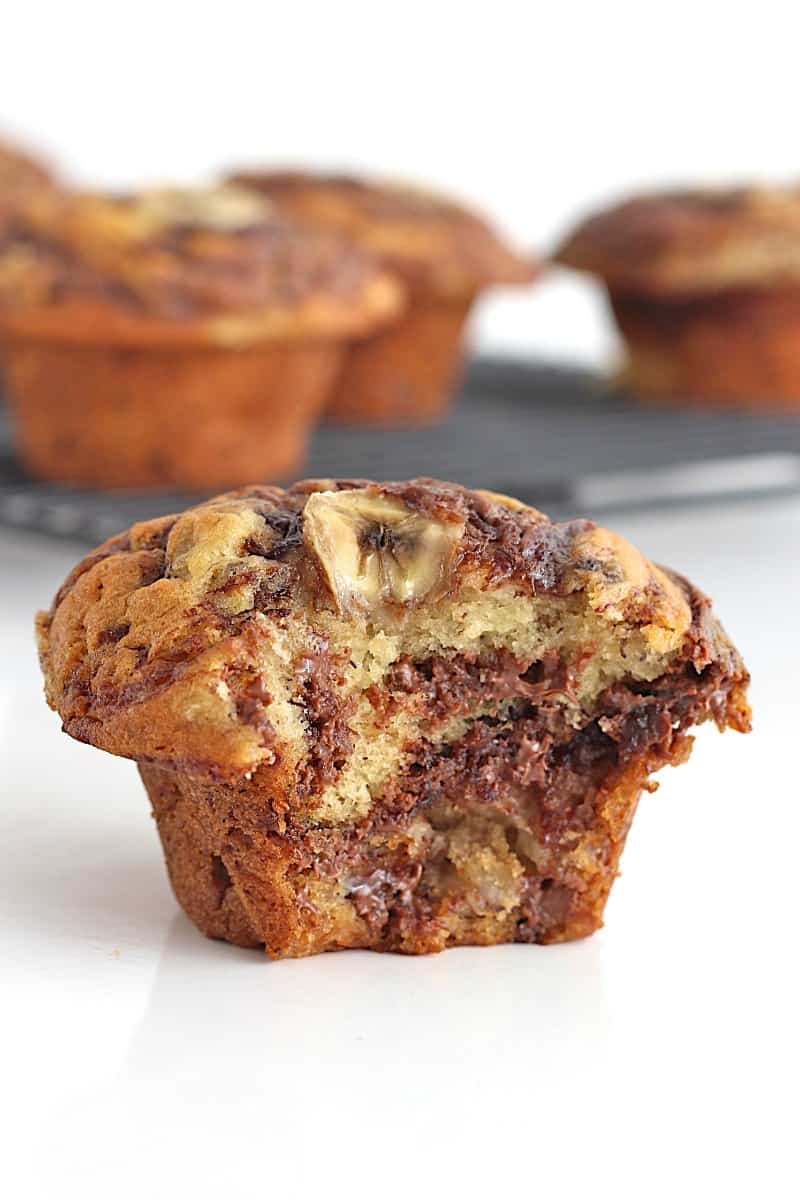 A rich and dreamy chocolate muffin that's oozing with caramel and sprinkled with a touch of salt in these Salted Caramel Chocolate Muffins.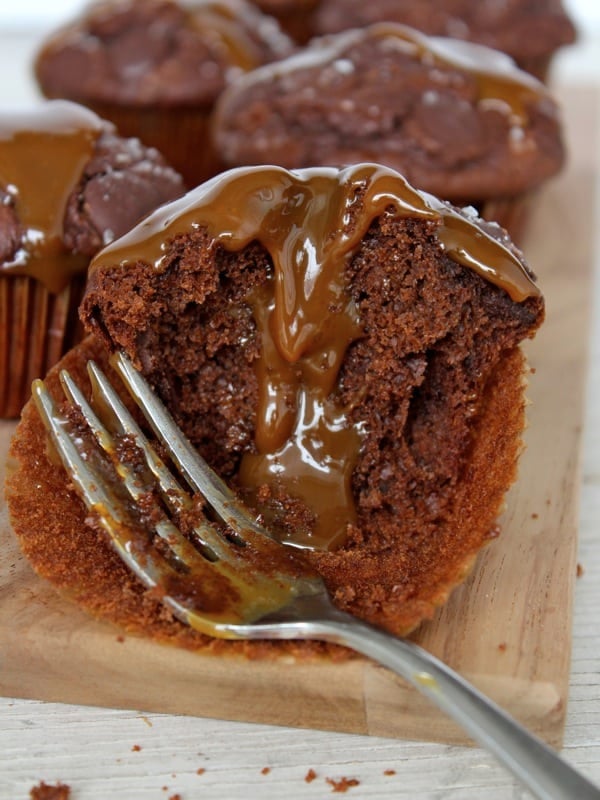 Take tender pumpkin muffins, load them with mini chocolate chips and pistachios and then top them with an irresistible pistachio streusel to make these amazing Pumpkin Pistachio Chocolate Chip Muffins!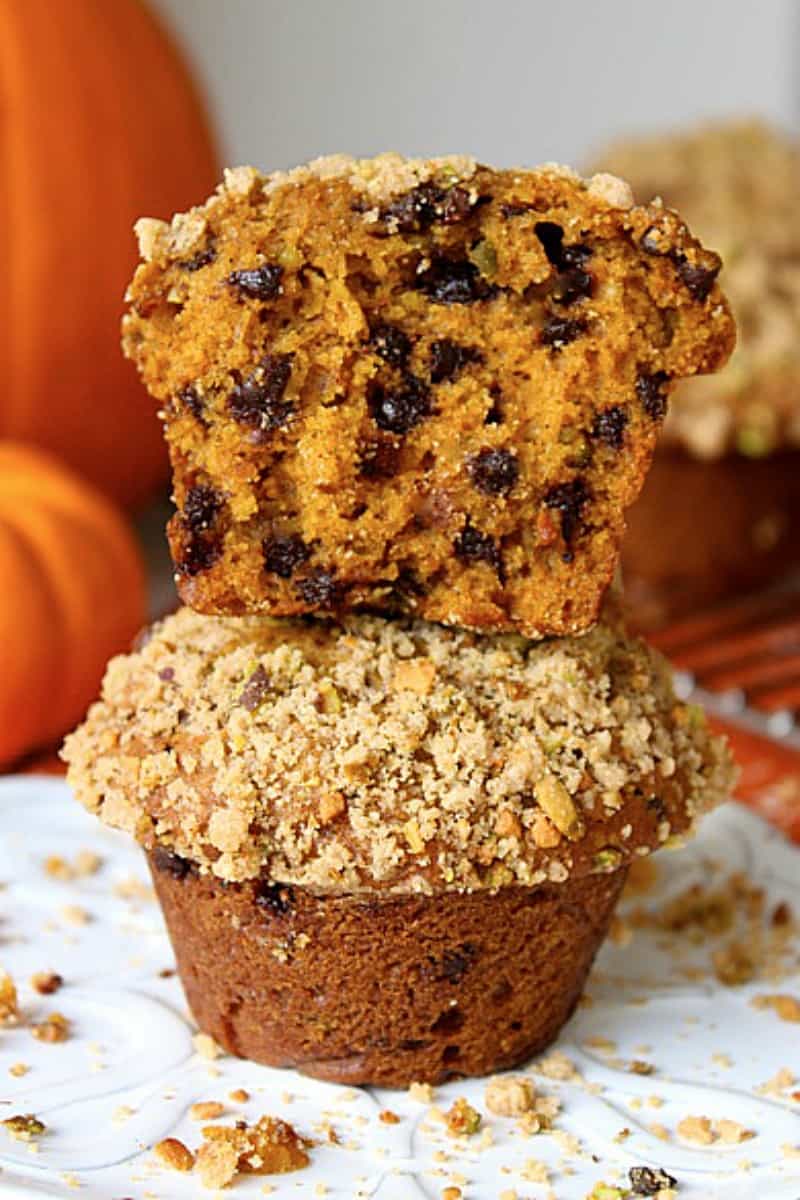 A muffin loaded with chocolate, marshmallows and graham crackers topped with a mound of s'mores streusel. A scrumptious S'mores Streusel Muffin that you will want to eat over and over again!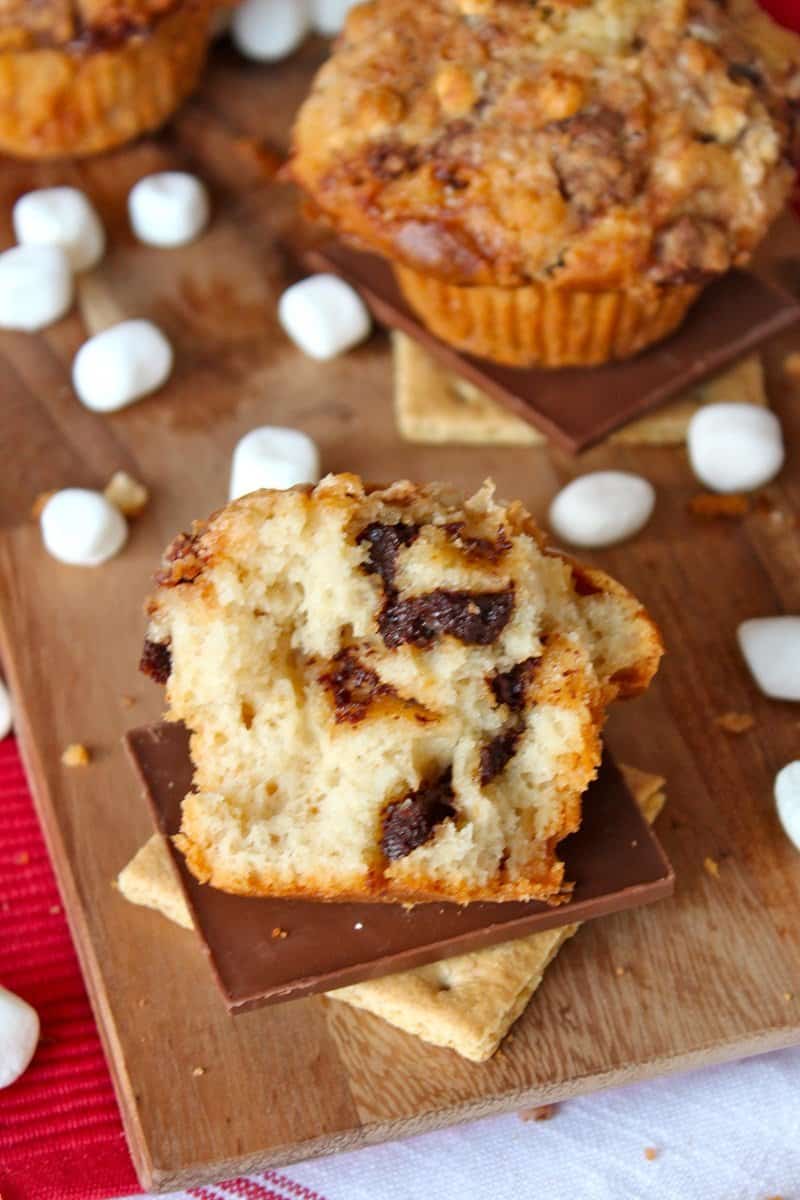 This marvelous Muffin Board will make everyone happy with a variety of mini muffins and fresh fruits to choose from. The One-Bowl Muffins (Many Ways!) recipe is so easy and lets you bake several different muffin variations at once.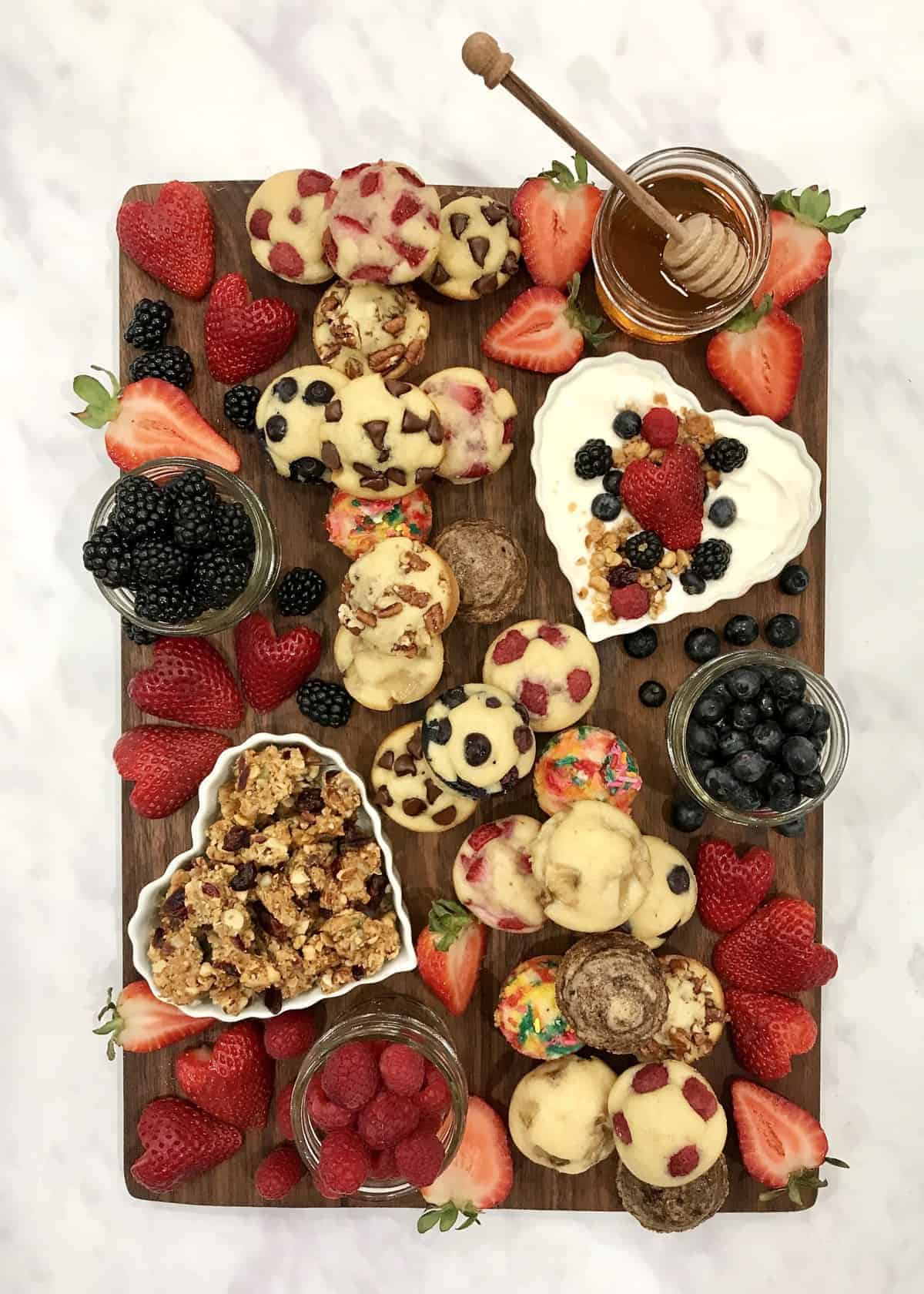 Savory Muffins
These Honey Corn Muffins are moist, sweet, and full of creamy corn. They go great with a bowl of hearty chili, a plate of saucy barbecue or as a take-along for your next potluck!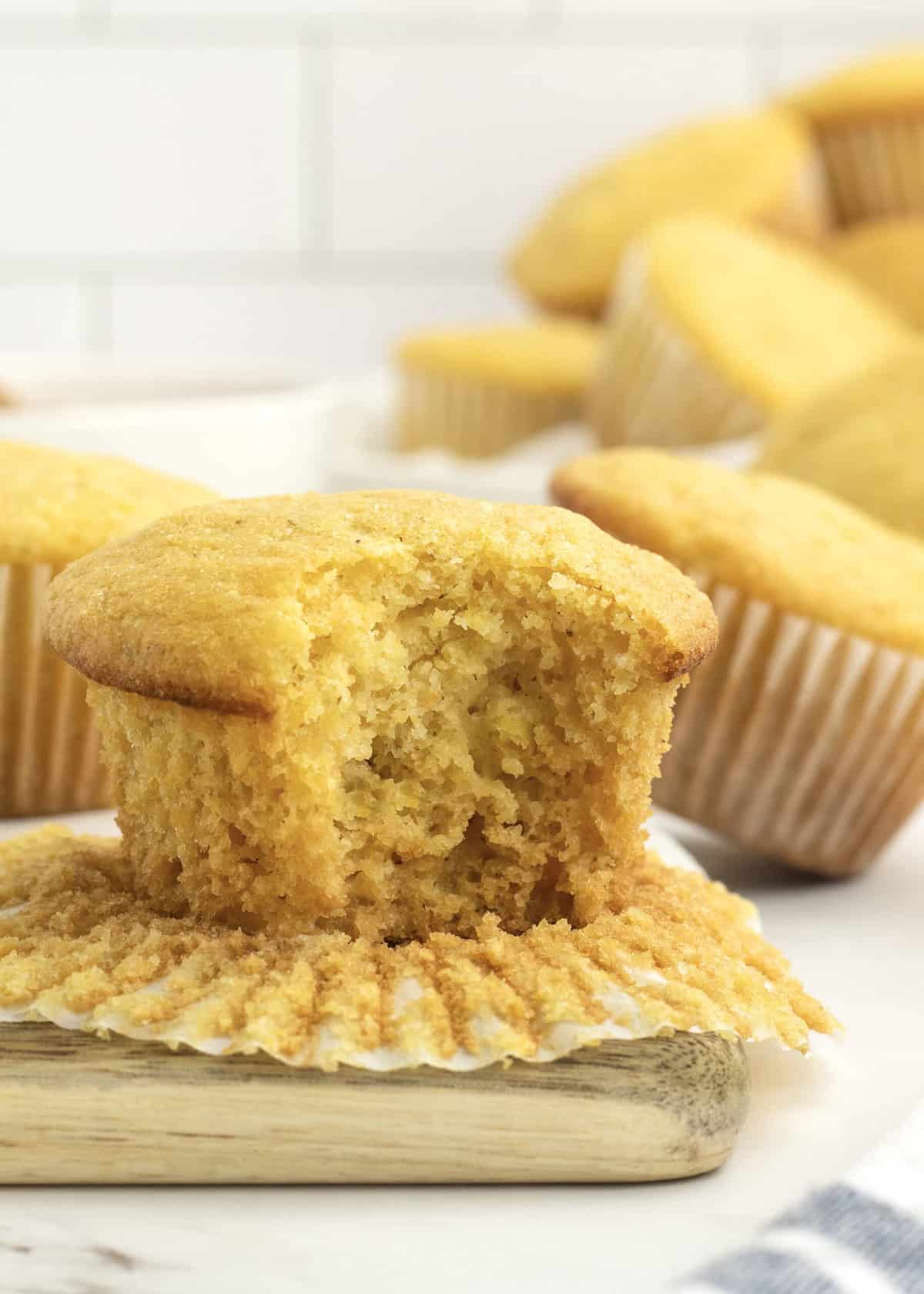 Fresh zucchini baked into yummy Zucchini Sweet Corn Muffins making them extra moist and deliciously nutritious!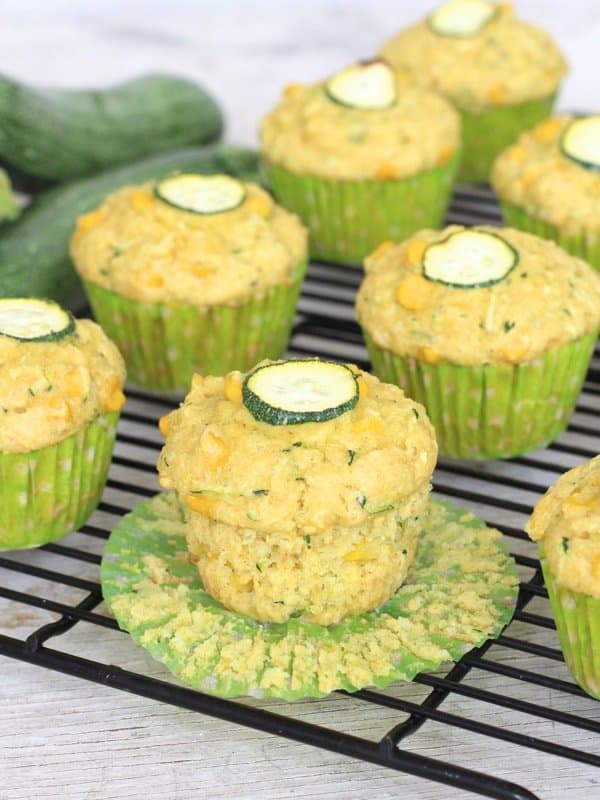 Such a great way to use leftovers, these Honey-Glazed Ham & Cheddar Muffins bake ham and cheese into these sweet & savory muffins.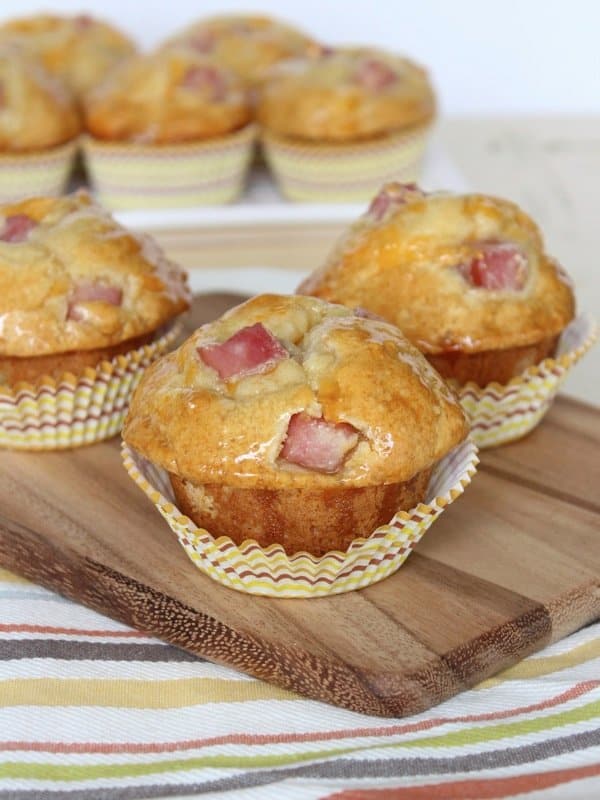 Cheesy and moist on the inside with a nice crust on top, these Mac & Cheese Muffins have the perfect ratio of muffin to mac.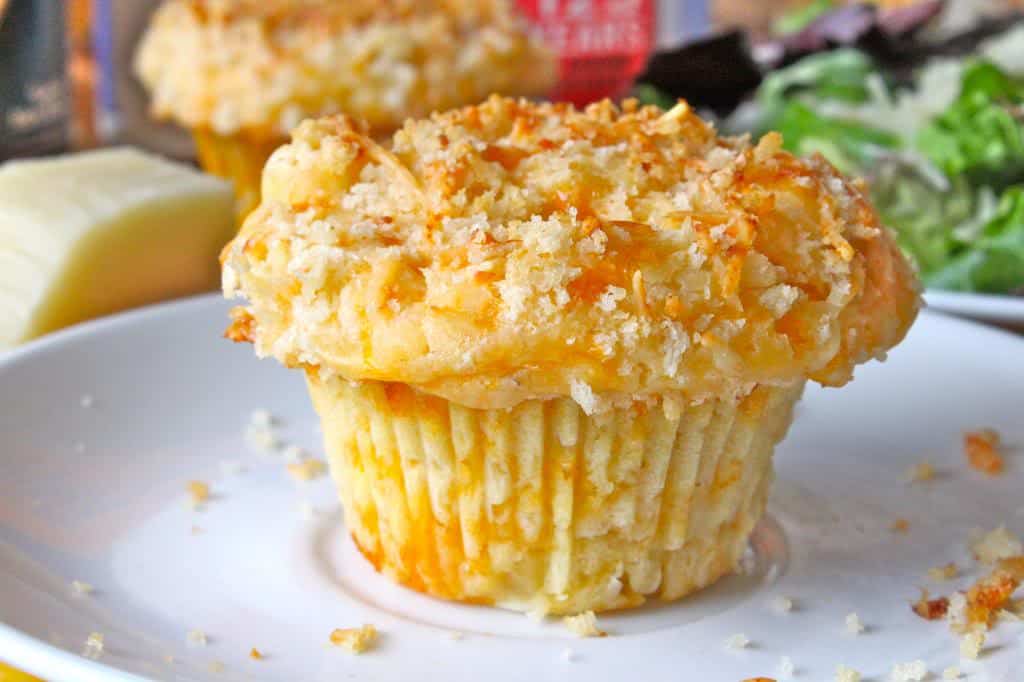 These Pizza Muffins are loaded with flavor from all the cheese, pepperoni, and seasonings. They would be perfect for serving at a kid's birthday bash or a nice cocktail party.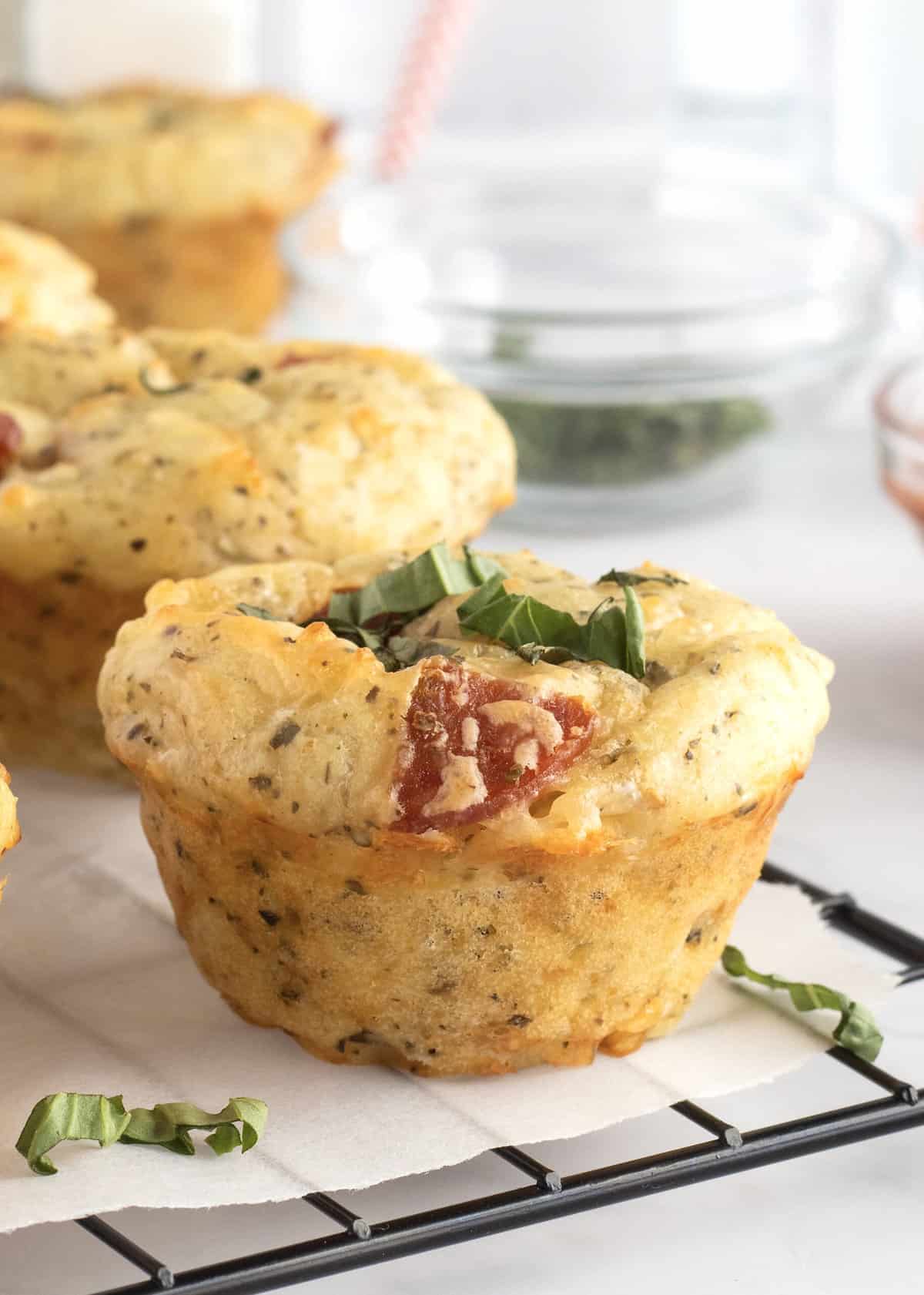 If you make any of these Marvelous Muffin Recipes, be sure to snap a picture and share it with me or tag me on Instagram @thebakermama so I can see.
I love seeing how inspired and creative y'all get with the recipes I share. Enjoy!
xoxo,