These healthy Peanut Butter and Jelly Muffins make for a perfect after-school snack that all the kiddos will love!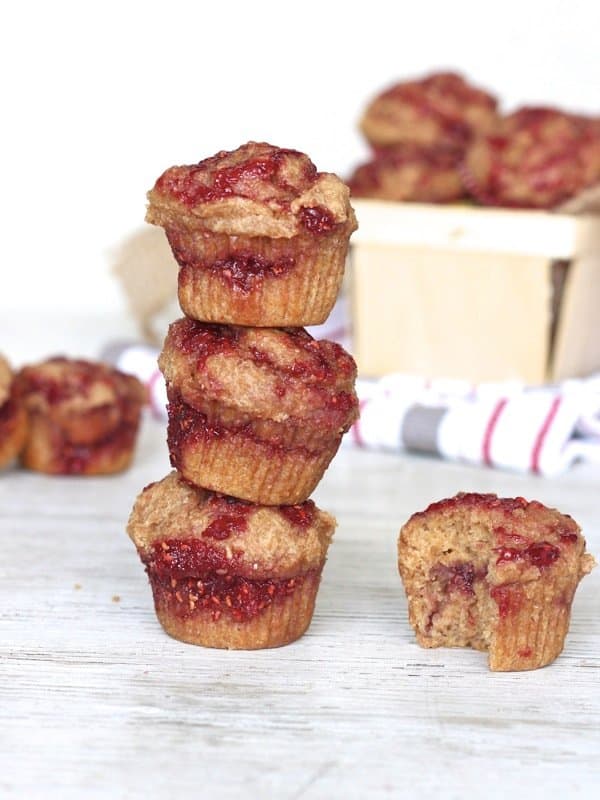 All three of my boys are starting school today and as much as I've said I'm looking forward to all the baking and blogging I'm going to get to do now, I know I'm going to miss them like crazy and will be counting down the minutes until I go pick them up.
I know that they're going to love school and I can't wait to hear all about it on the ride home. I also know they're going to be super hungry and begging for a snack the minute we walk in the door. Well, I've got that covered…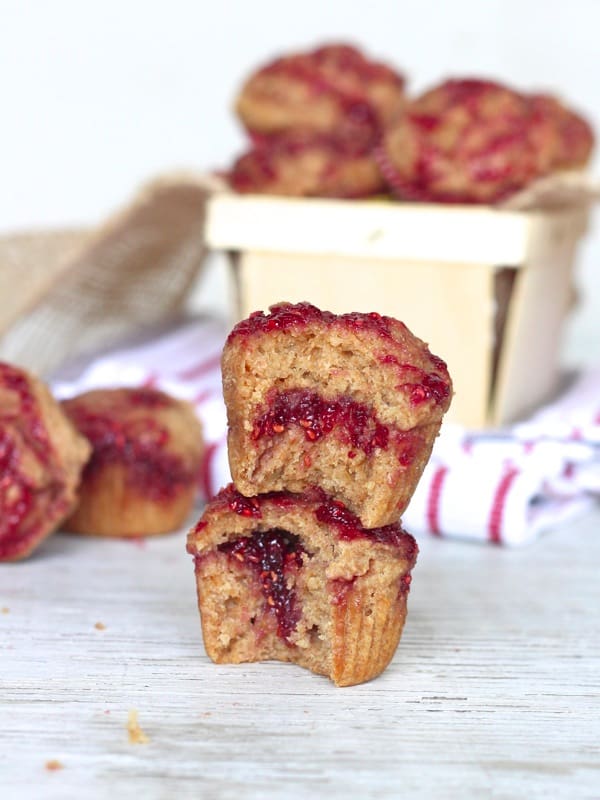 These healthy little Peanut Butter and Jelly Muffins were a huge hit the first time I baked them. They taste just like a PB&J, but in muffin form. They get a healthy boost from whole wheat flour and Greek yogurt and have lots of peanut butter and jelly flavor all throughout them. So yummy!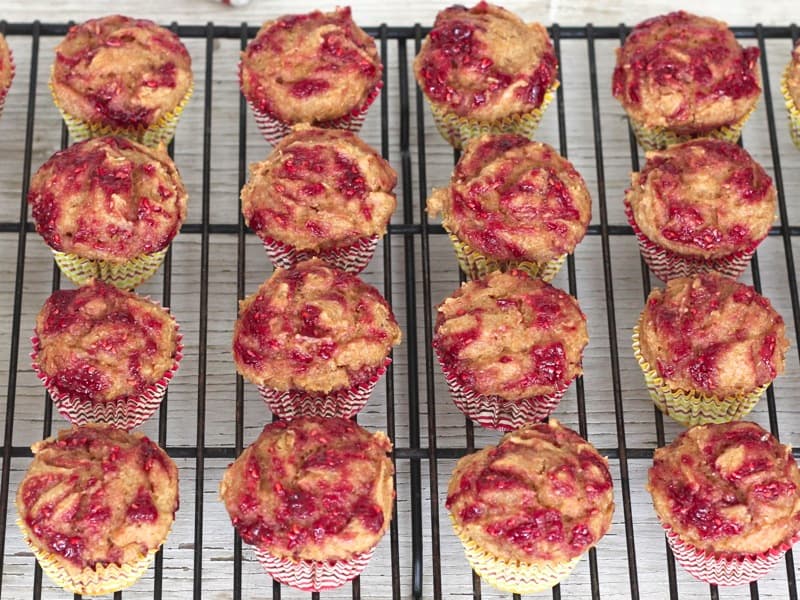 I'm planning to bake up a batch of these mini muffins on a Monday morning so we can eat a few for breakfast that morning, maybe even pack one in their lunch boxes as a treat for lunch, and of course, have them on a plate waiting for the boys to devour as an after-school snack. They're easy to bake and yummy to eat…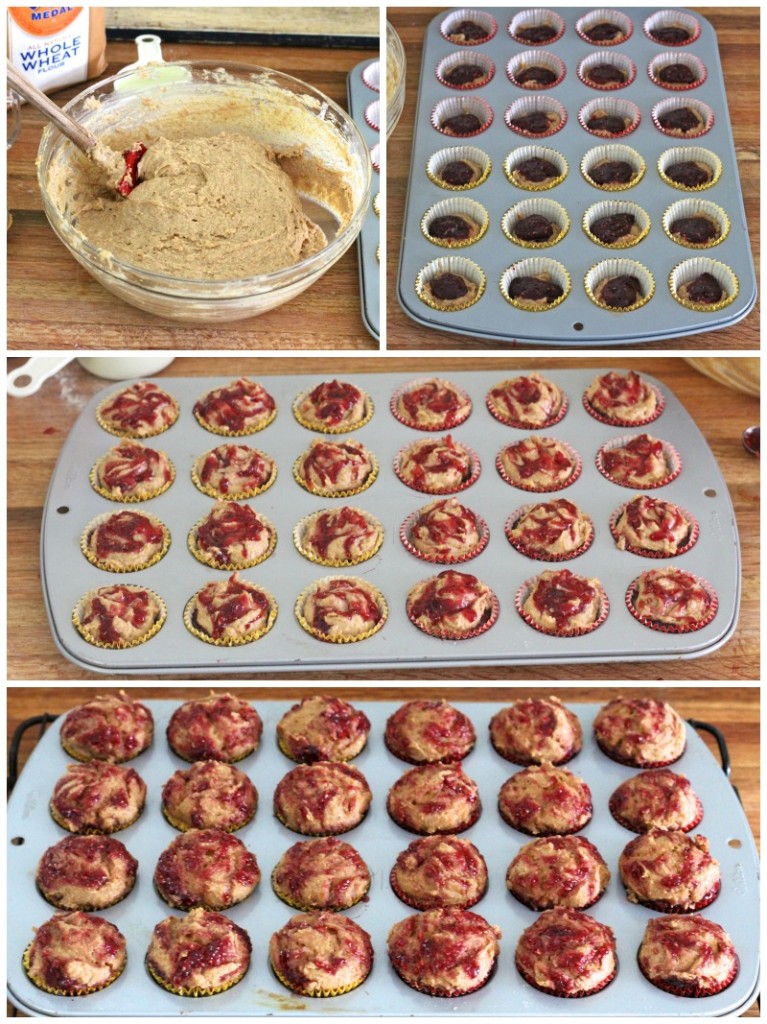 Who doesn't love a good PB&J?! And this marvelous muffin version is sweet, snackable and oh so scrumptious!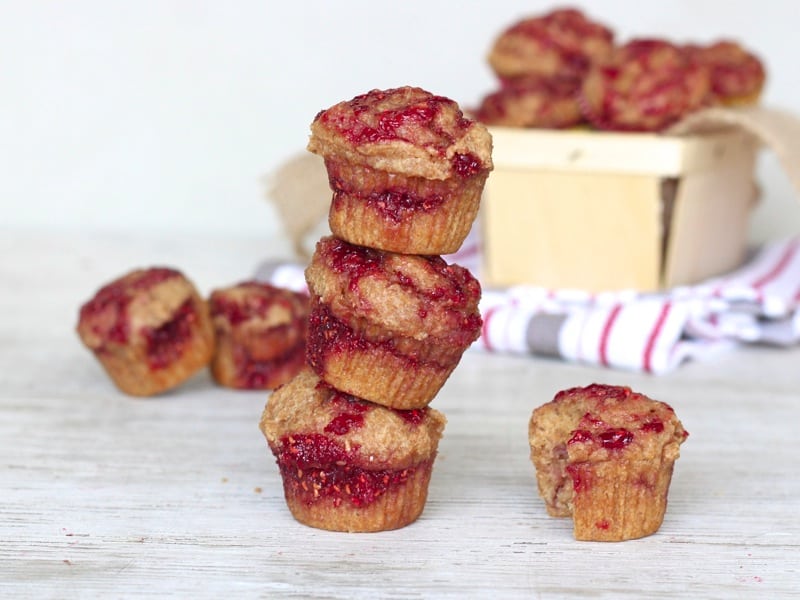 Enjoy!
xoxo,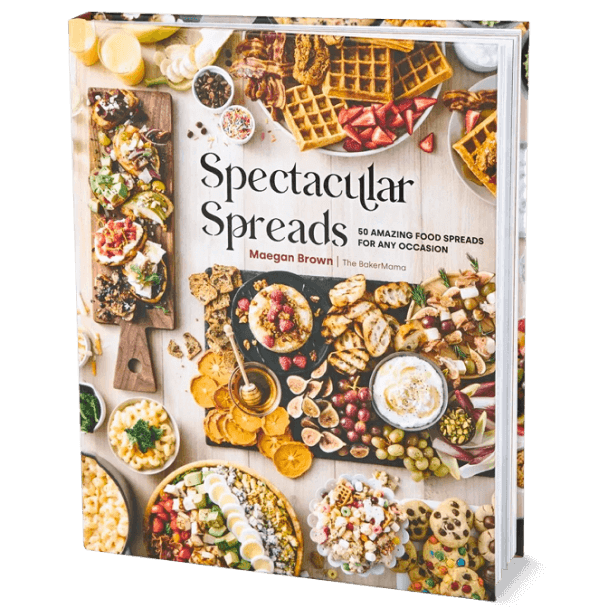 Now Available: Spectacular Spreads!
In Spectacular Spreads, we're taking it beyond the board. Way beyond. This book is all about laying out a spread that you and your loved ones will enjoy and create memories with. Each spread features exciting and simple recipes with creative twists. These unbelievably impressive spreads aren't just beautiful, they're delicious, too.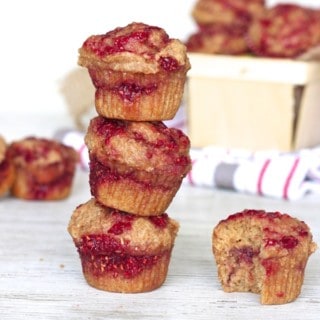 Peanut Butter and Jelly Muffins
These healthy Peanut Butter and Jelly Muffins make for a perfect after-school snack that all the kiddos will love!
Ingredients
1-1/2

cups

whole wheat flour

2

tablespoons

granulated sugar

1

teaspoon

baking powder

1/2

teaspoon

salt

1

cup

milk

2

large eggs

lightly beaten

1

cup

creamy peanut butter

1/2

cup

Greek yogurt

1

cup

strawberry or raspberry jelly
Instructions
Preheat oven to 375°F. Line a 24-cup mini muffin pan with liners and spray with non-stick cooking spray.

In a large bowl, whisk together the flour, sugar, baking powder and salt.

In a medium bowl, whisk together the milk, eggs, peanut butter, and yogurt until smooth. Add the wet ingredients to the dry ingredients and stir until well combined.

Scoop 1 teaspoon of batter into each prepared muffin cup. Top with 1/2 teaspoon jelly and then another 1 teaspoon of muffin batter. Using a toothpick, swirl 1/4 teaspoon of jelly into the top of the batter of each muffin.

Bake for about 20 minutes or until the muffins have risen and a toothpick inserted in the center comes out batter-free. Let cool in pan 10 minutes before transferring to a wire rack to cool completely. Store in an airtight container.