It's hard to beat a fresh-baked blueberry muffin that's bursting with fresh blueberries and topped with an irresistible sugar streusel.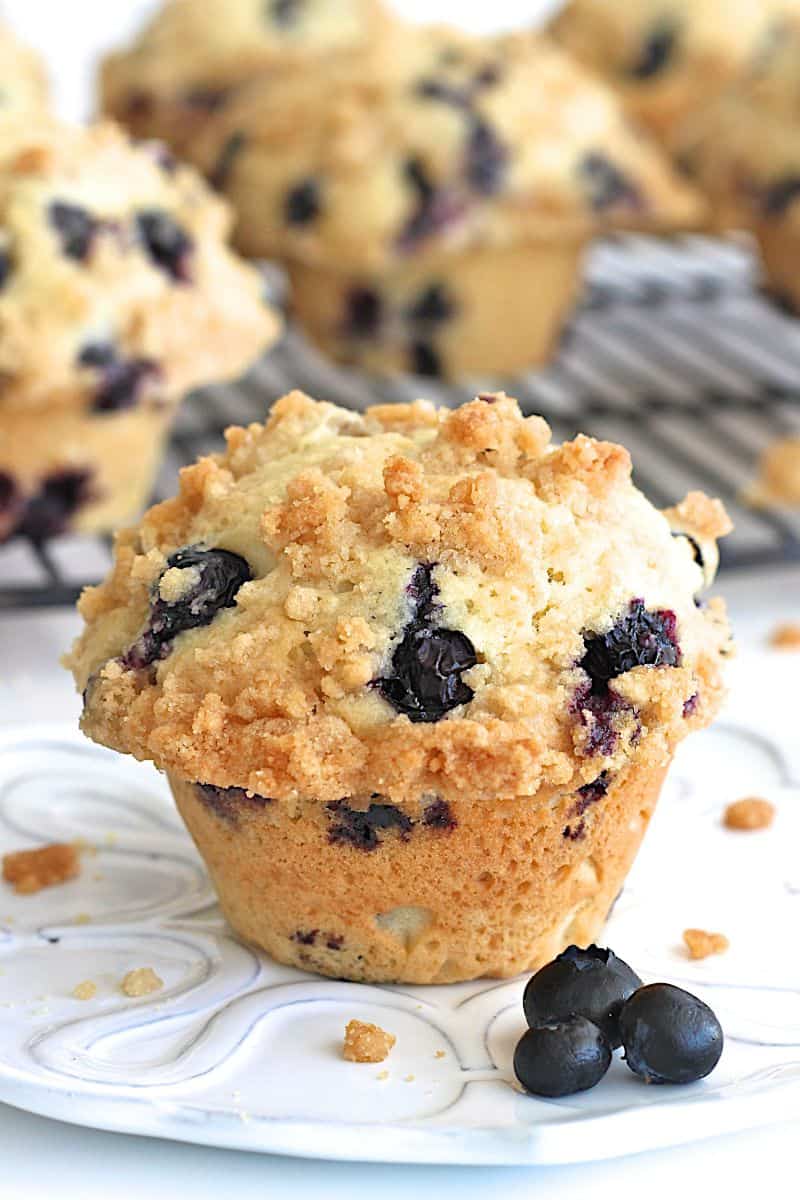 The best part of waking up…is a fresh-baked blueberry struesel muffin with your cup. Am I right?! Mmmm…mmmm!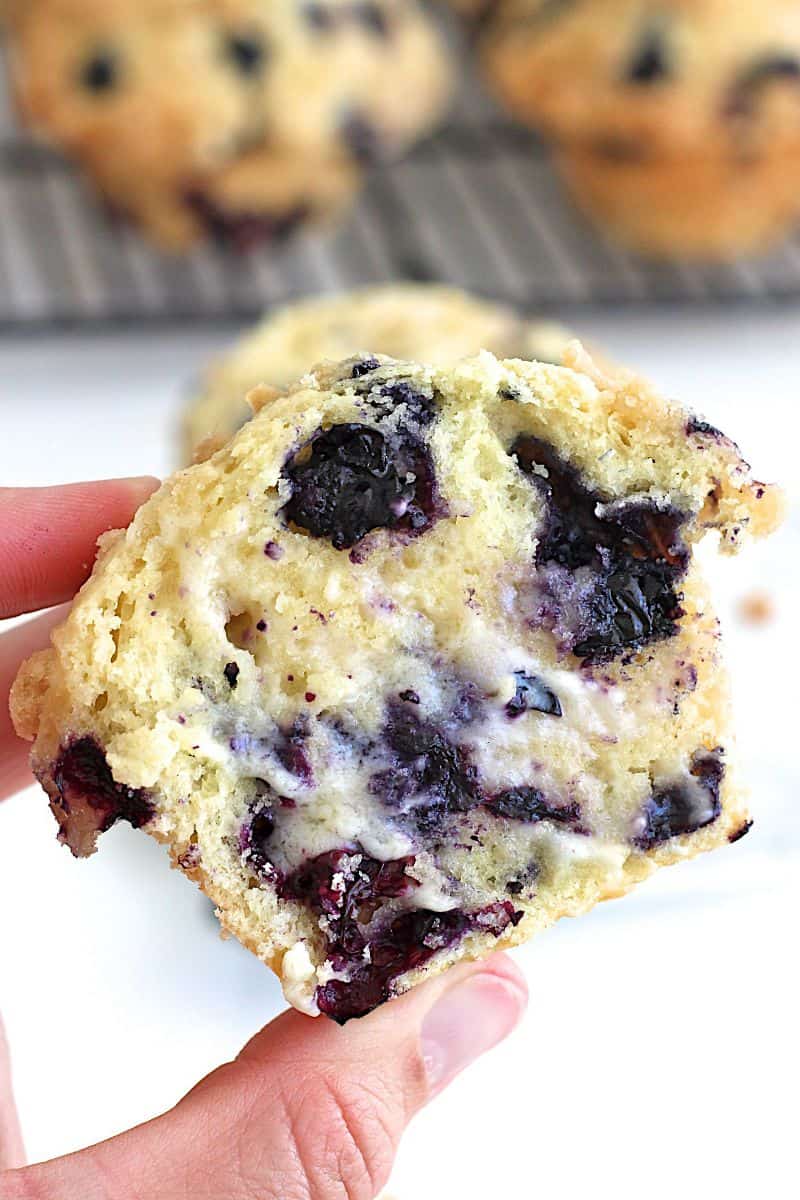 Oh man, do I love muffins and I have to say, I knocked it out of the ballpark with these blueberry streusel muffins. They're perfectly sweet, bursting with fresh blueberries and topped with the most amazing struesel, which makes the muffin top that much more loveable!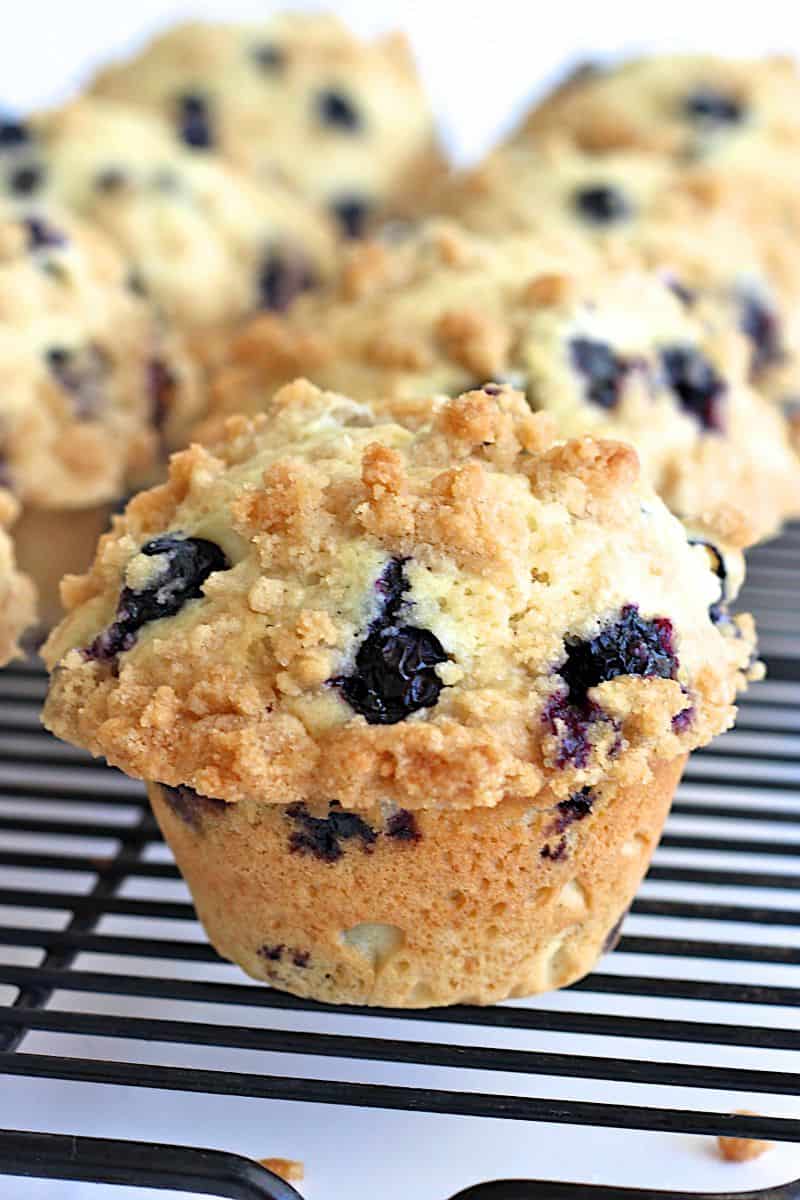 Muffins are one of my favorite things to bake in the morning for breakfast because they're so quick to get into the oven and they make the house smell so delicious. There's just something so delightful about opening the oven to perfectly risen muffins ready to enjoy.
These muffins taste great for several days, but what a treat it always is to enjoy one fresh out of the oven with a simple spread of butter that melts into the tiny air pockets within its tender sweet texture. Oh my yummm!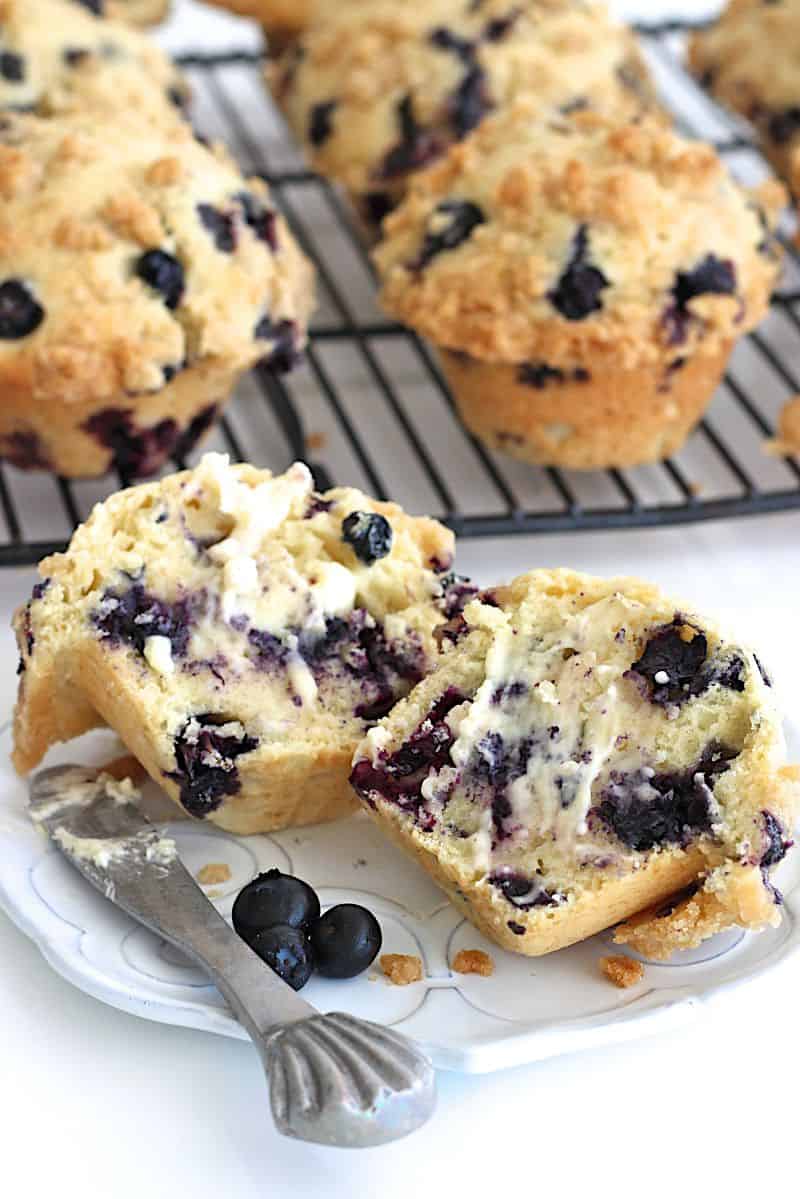 These muffins are simple and scrumptious. They're so great to bake on a busy weekday or a leisure weekend morning. I love taking them to brunch potlucks and especially to friends who have just had babies, lost loved ones, are under the weather, or just to say I love them!
Enjoy!
xoxo,

Blueberry Streusel Muffins
It's hard to beat a fresh-baked blueberry muffin that's bursting with fresh blueberries and topped with an irresistible sugar streusel.
Author:
Maegan - The BakerMama
Ingredients
Struesel:
3 tablespoons unsalted butter, melted
¼ cup granulated sugar
¼ cup light brown sugar
¼ cup all-purpose flour
Muffins:
3 cups all-purpose flour
1 tablespoon baking powder
1 teaspoon kosher salt
6 tablespoons unsalted butter, melted
1 cup granulated sugar
2 large eggs
1 teaspoon vanilla
1 cup milk
2 cups fresh blueberries, divided
Instructions
Preheat oven to 350°F. Spray a 12-cup muffin pan with non-stick cooking spray or line with muffin liners.
Streusel: In a small bowl, microwave the butter until just melted and then stir in the granulated sugar, brown sugar and flour with a fork until a crumbly mixture forms. Set aside.
Muffins: In a medium bowl, whisk together the flour, baking powder and salt. Set aside.
In a large microwave-safe bowl, microwave 6 tablespoons butter until just melted. Whisk in the sugar and then the eggs and vanilla. Alternate adding the flour mixture and the milk to the butter/sugar mixture, beginning and ending with the flour mixture, until just combined. Fold in 1-3/4 cups of the blueberries.
Divide batter evenly among prepared muffin cups, filling each one completely full. Press remaining blueberries gently onto the top of the batter, evenly among them. Sprinkle the struesel evenly among the top of the muffin batter as well, almost covering each one completely in streusel.
Bake for 30-35 minutes or until muffin tops are golden and streusel is crisp. Let muffins rest in pan for 5 minutes before transferring to a wire rack to cool or enjoying right away.