From breakfast to dessert (and even a cocktail or two in between), My Berry Favorite Blueberry Recipes burst with fresh flavor that brightens up any meal. They're irresistible!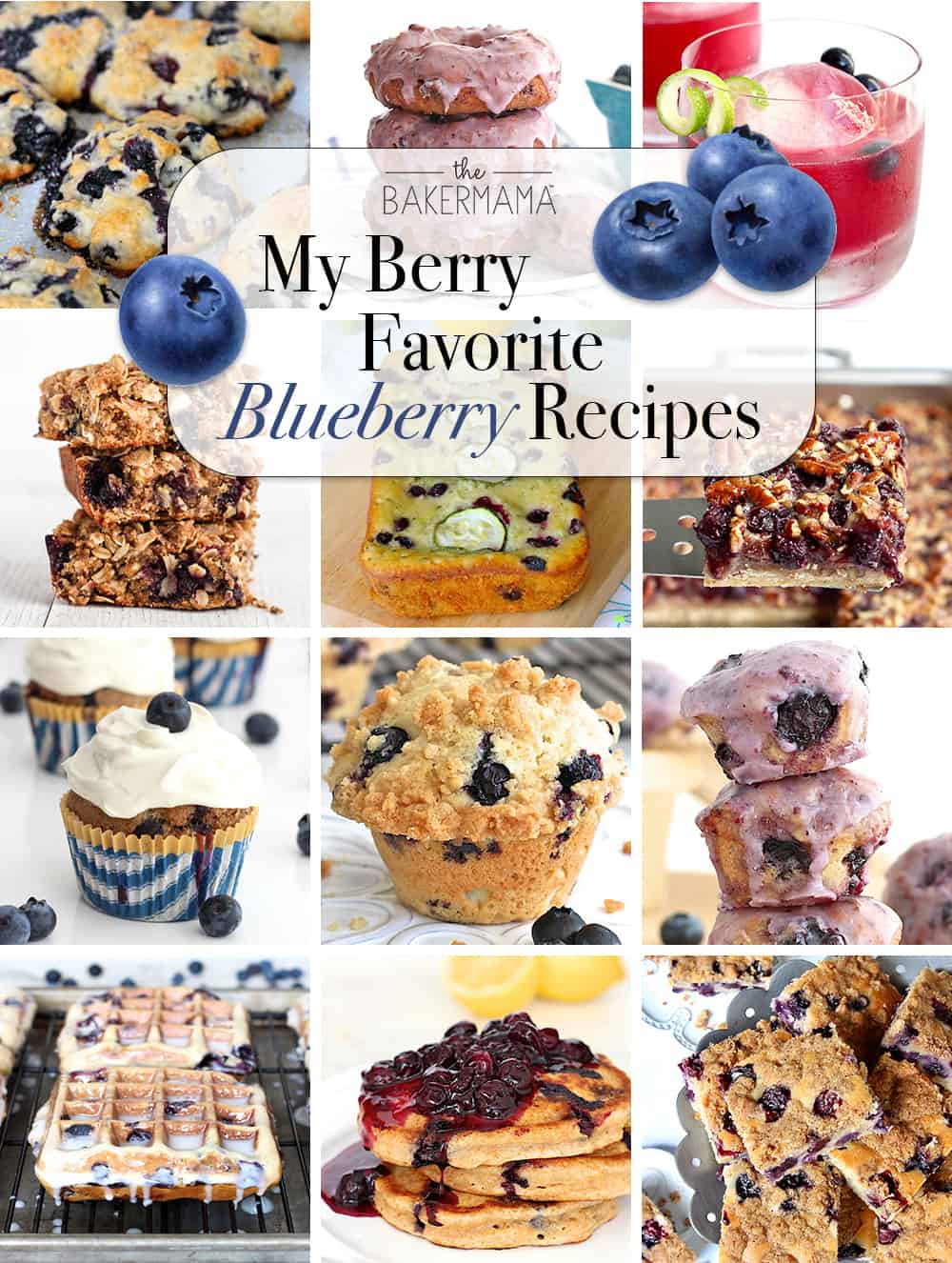 My Berry Favorite Blueberry Recipes
Berry season is my favorite! When I pick up a pint of blueberries at the grocery store, the wheels in my head start spinning. What can I make? Muffins? Pancakes? Donuts! And maybe a little cocktail for sipping. My Berry Favorite Blueberry Recipes bring the flavor every time. Mostly sweet, a little tart, and completely irresistible. They'll be your favorites, too!
Wake up to a breakfast bursting with fresh berry flavor in every bite with this Blueberry French Toast Casserole. It's so scrumptious and easy, it's sure to be a family favorite!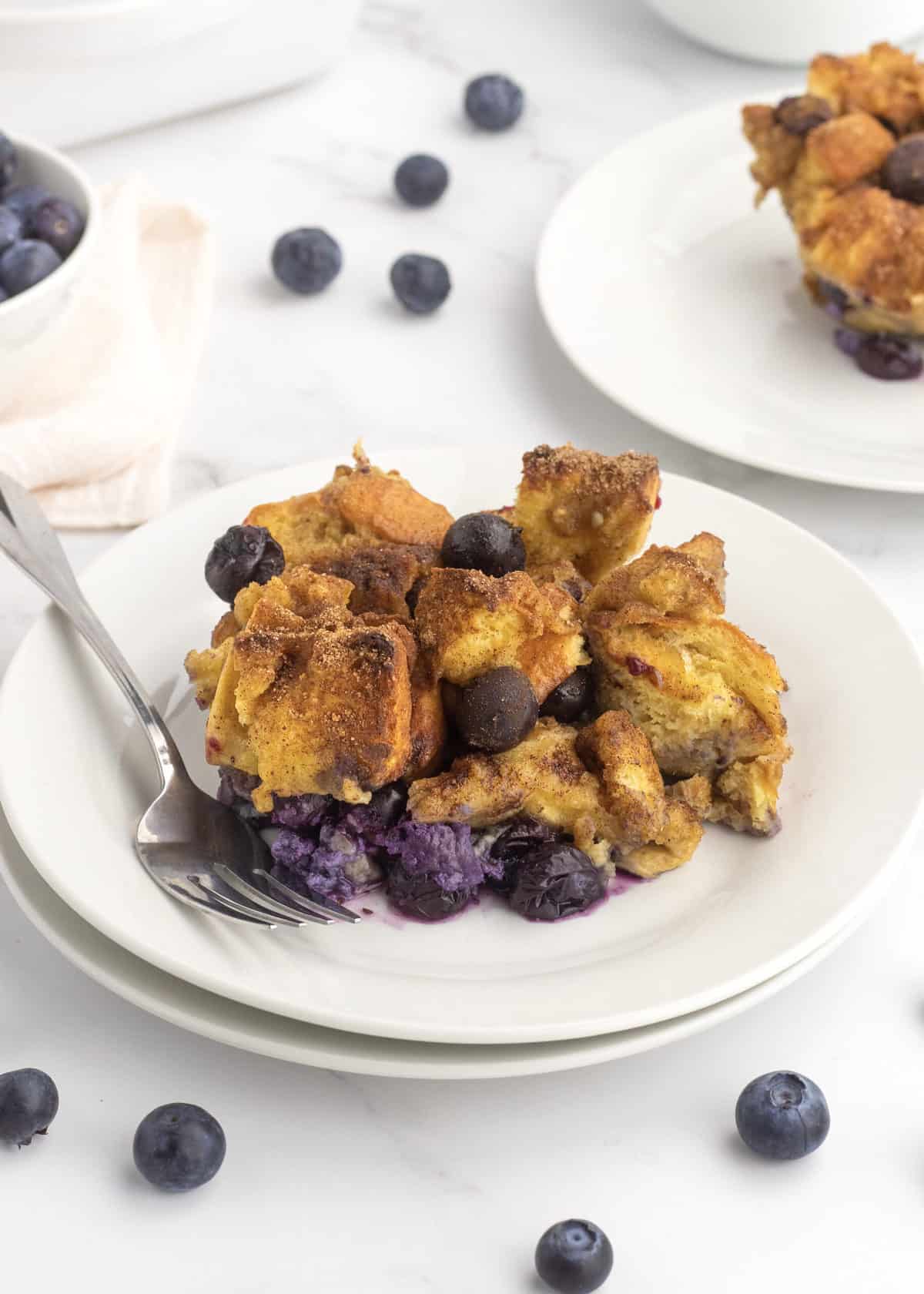 This Greek Yogurt Blueberry Coffee Cake takes a lovely, springtime twist on the classic morning treat! Made with greek yogurt and coconut oil, it's flavored with bright lemon and fresh, plump blueberries with a crunchy cinnamon-sugar streusel on top. An irresistible crowd-pleaser!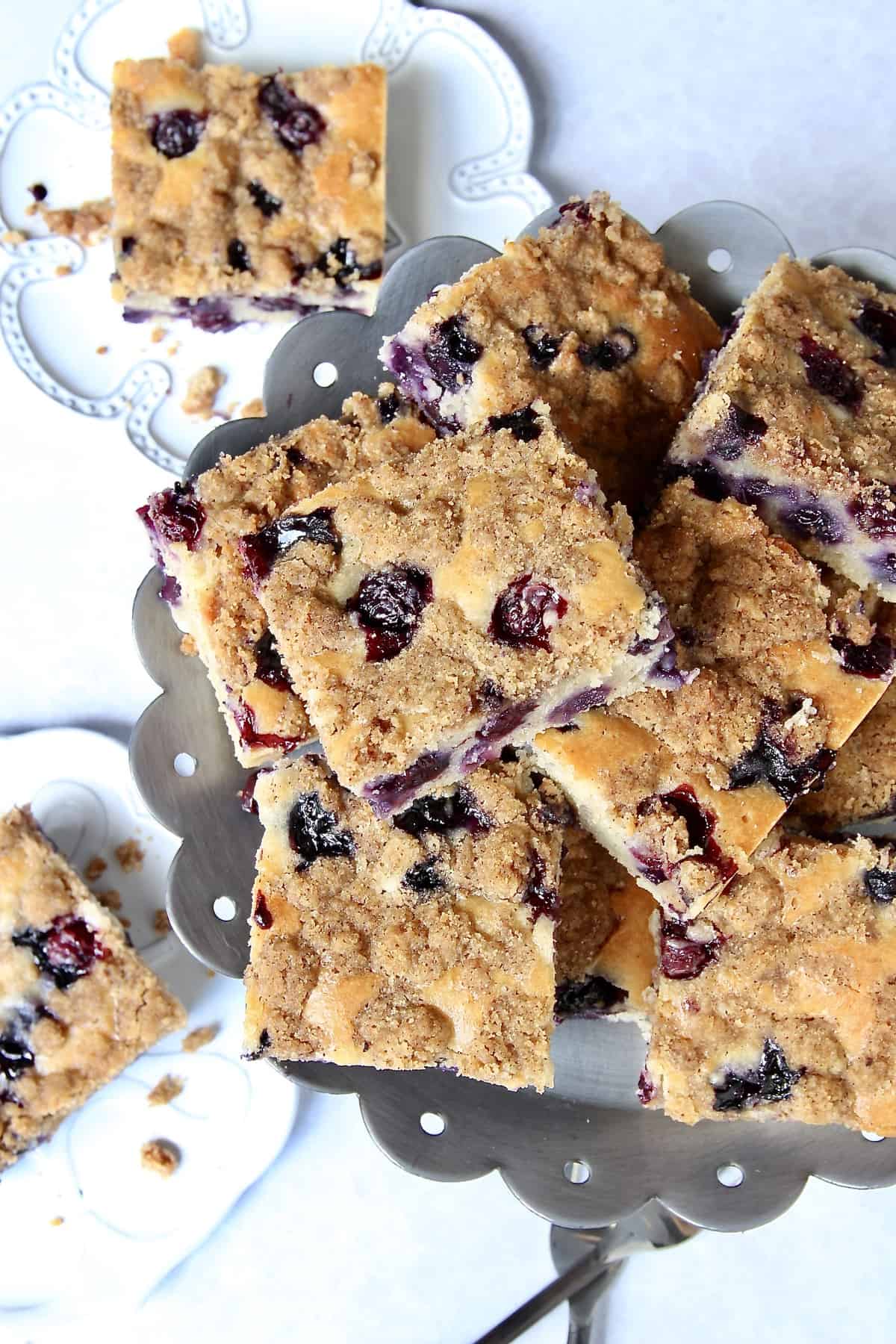 Chewy White Chocolate Blueberry Oatmeal Cookies that taste just like eating blueberry pie, but so much better!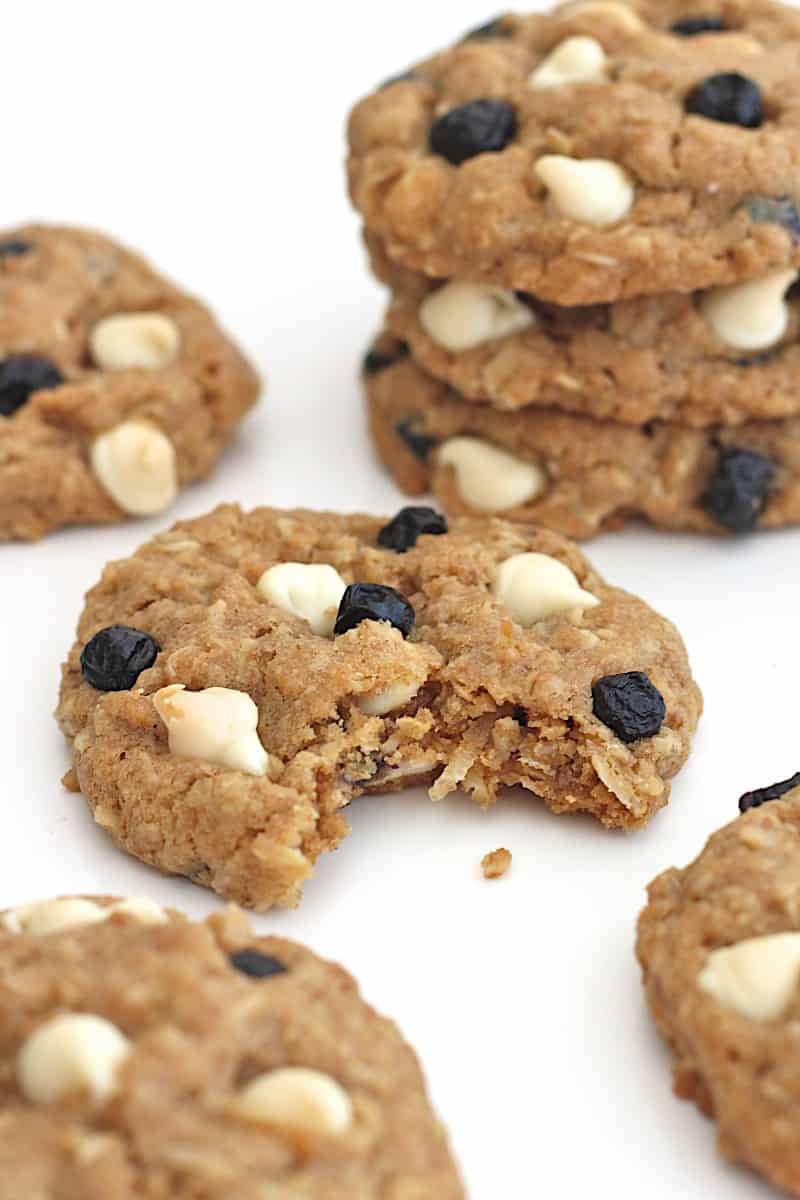 These Blueberry Pecan Pie Bars are an irresistible twist on a holiday classic. With a tender pecan-studded shortbread crust and a gooey blueberry and pecan filling, they're sure to be a hit!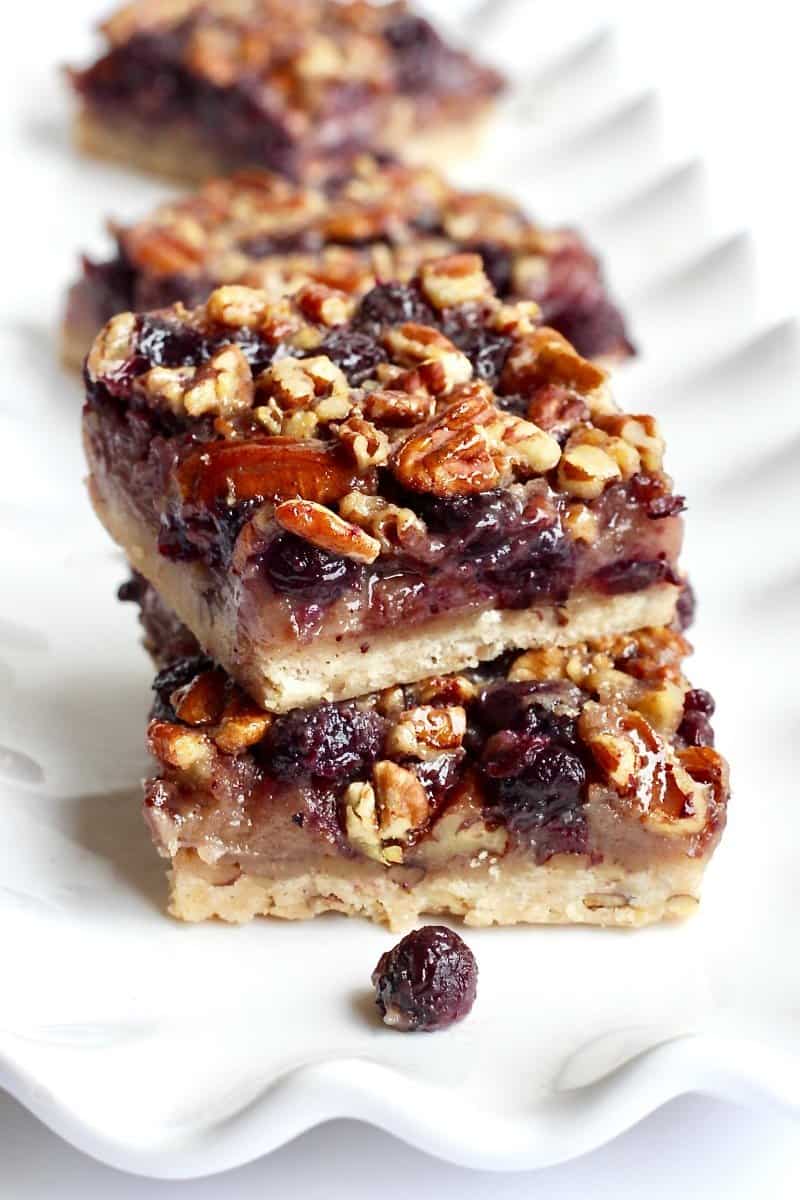 Blue Smoke is a surprisingly refreshing cocktail that combines mezcal and bourbon with the sweetness of blueberries to balance out the strong, smoky flavors of the spirits.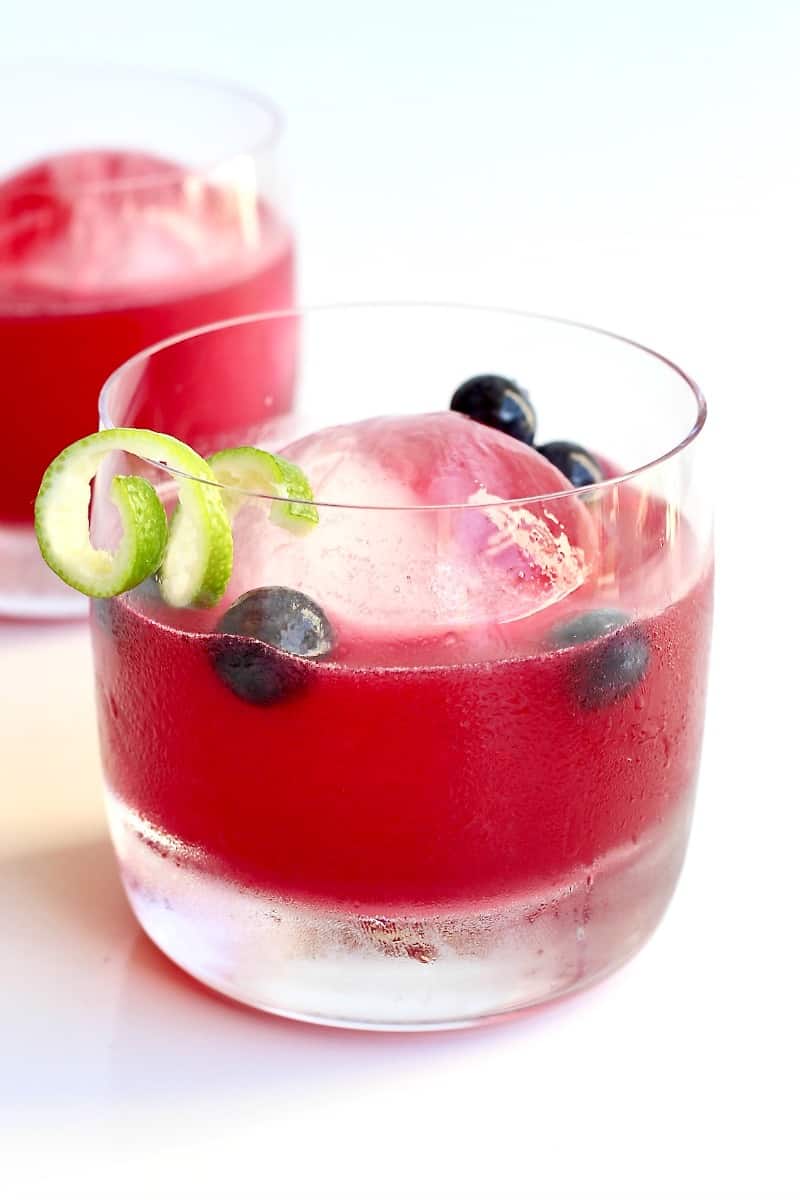 Cupcakes for breakfast?! Yes, please! No butter, oil or refined sugar needed to make these hearty, Healthy Whole Wheat Blueberry Breakfast Cupcakes. They're bursting with blueberries and topped with a dreamy, creamy 3-ingredient frosting.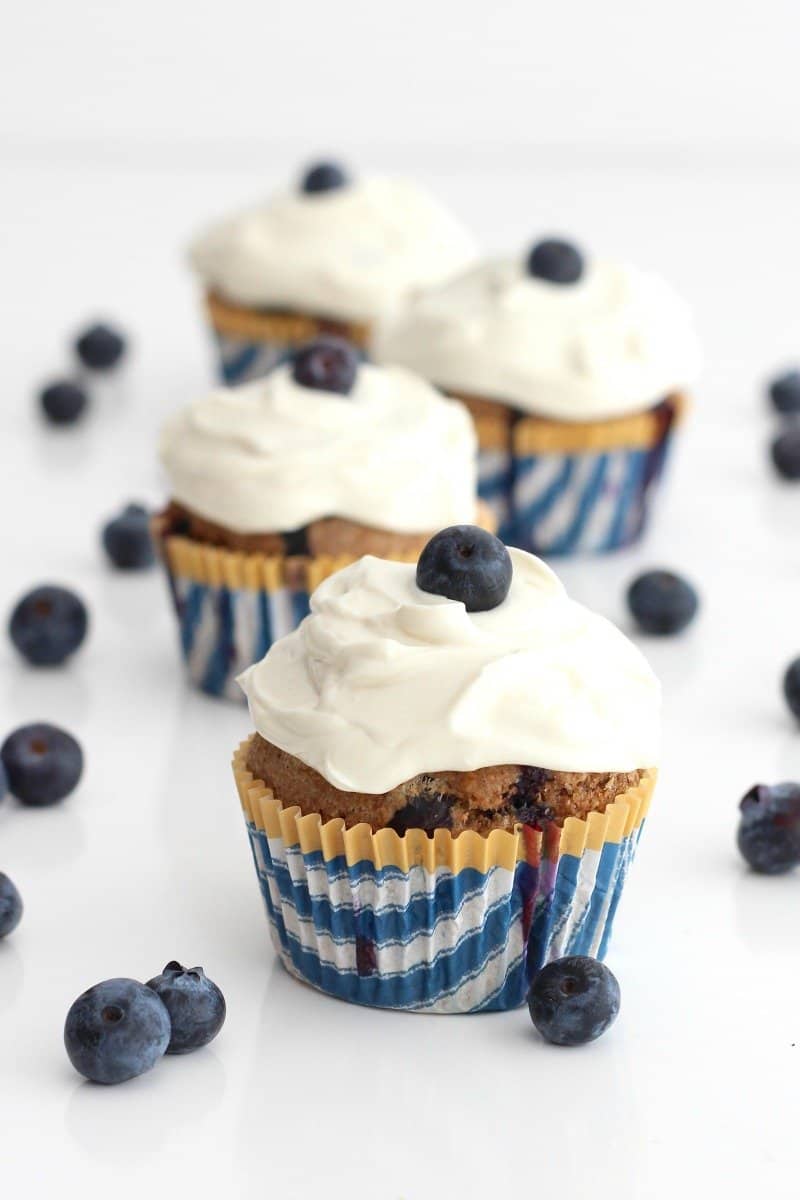 Amazing homemade Blueberry Donuts in just 30 minutes! They're sweet & crisp on the outside, a cross between a cake donut & an old-fashioned donut on the inside, and packed with blueberry bliss.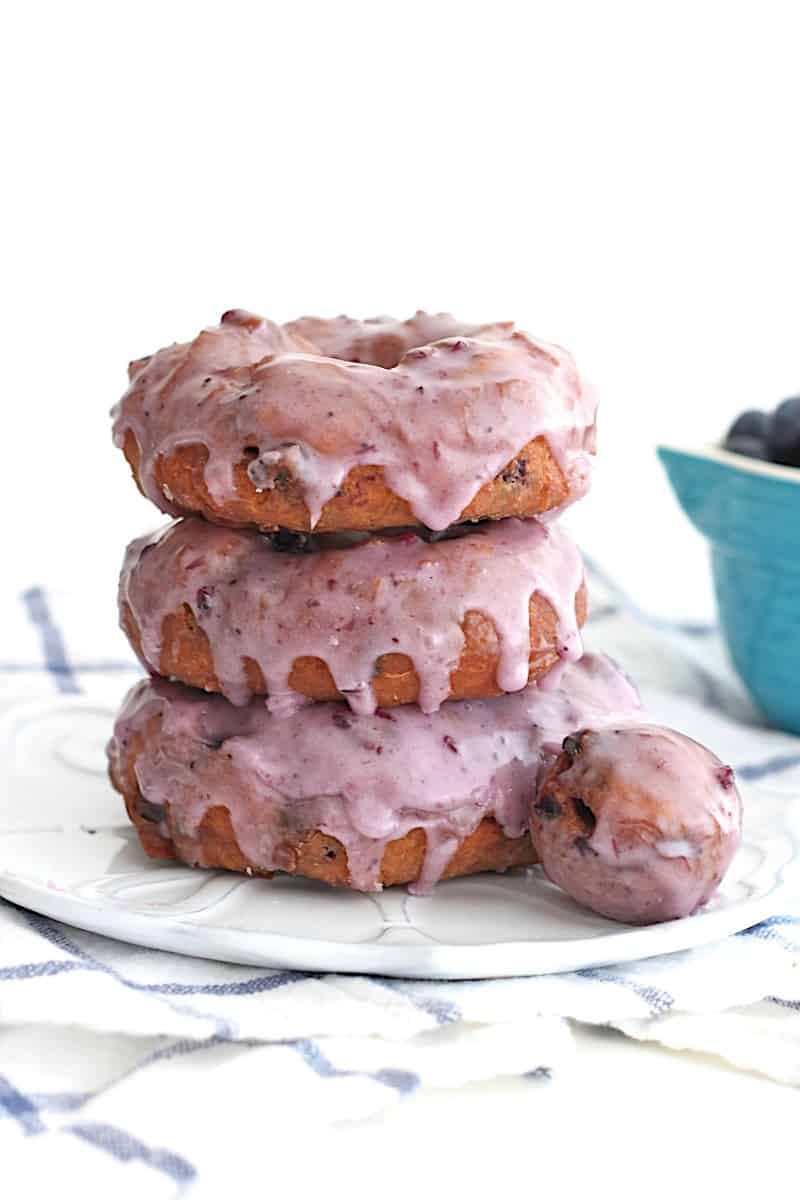 Blueberry bliss in these Baked Blueberry Fritter Bites! Fresh blueberries baked into bite-sized fritters that are tender on the inside, crisp on the outside and coated in a sweet blueberry glaze.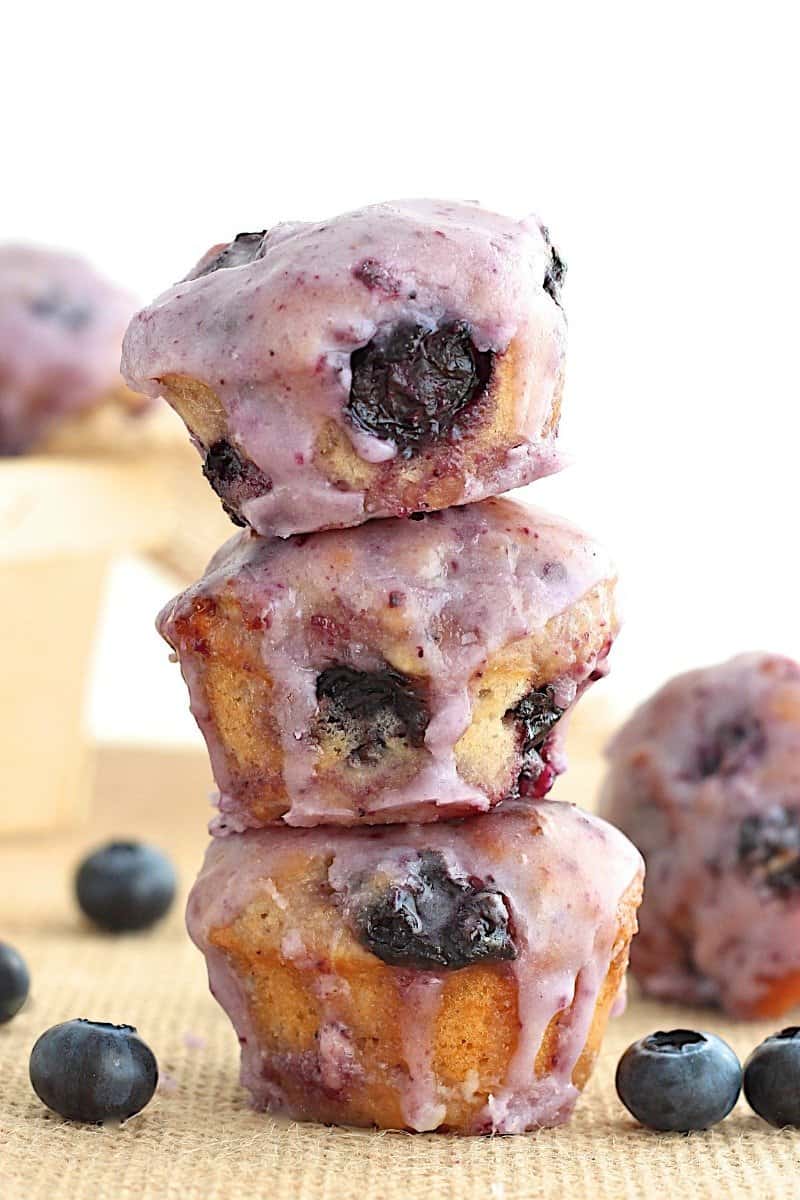 These Blueberry Streusel Muffins are bursting with fresh blueberries and topped with an irresistible sugar streusel.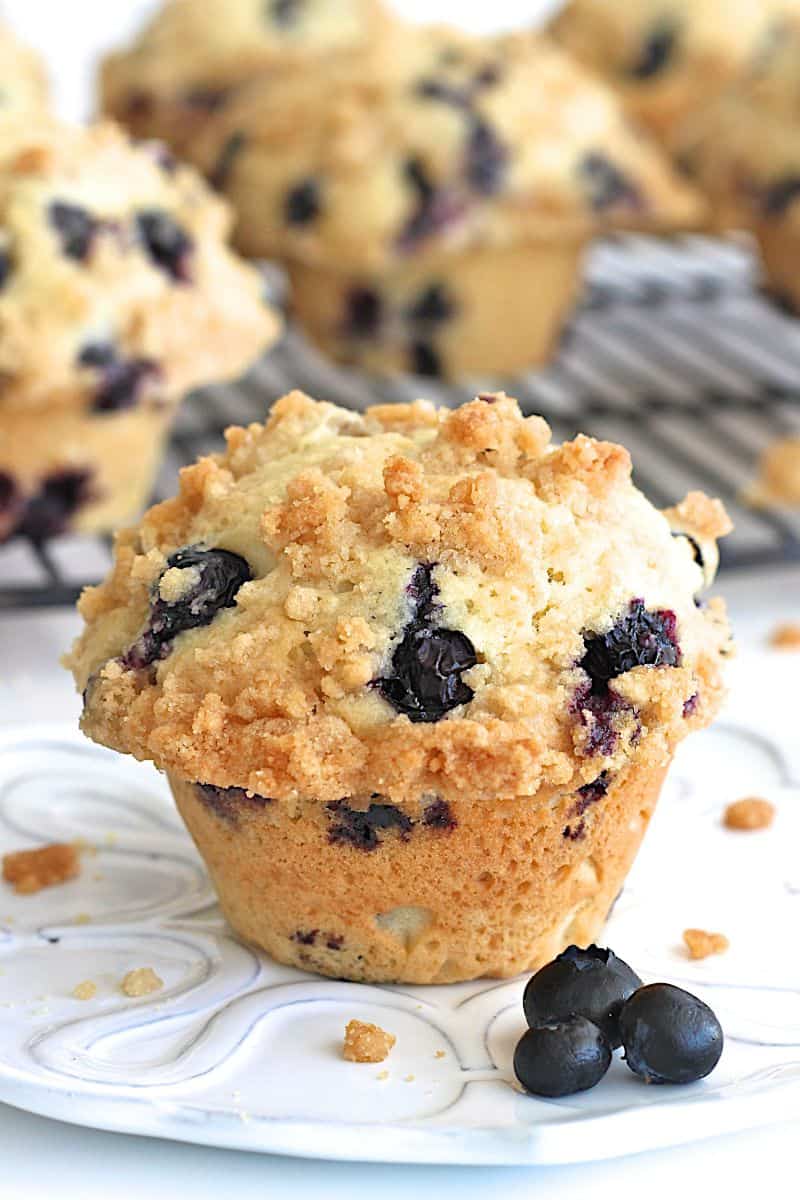 Delicious Brown Butter Blueberry White Chocolate Oat Bars made with plump blueberries, white chocolate, hearty oats, brown butter and an irresistible streusel.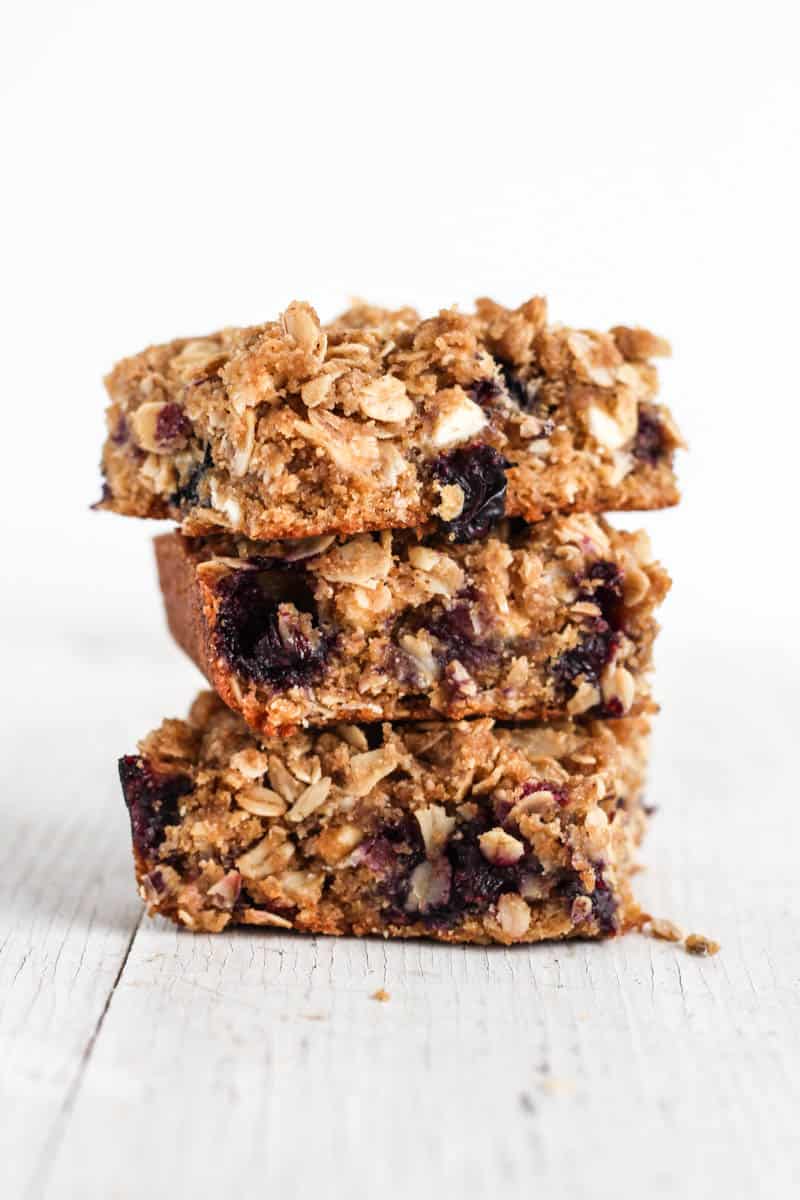 Made healthier with whole wheat flour, these fluffy lemon ricotta pancakes burst with fresh blueberries. Covered in a fresh blueberry maple syrup, they are breakfast perfection!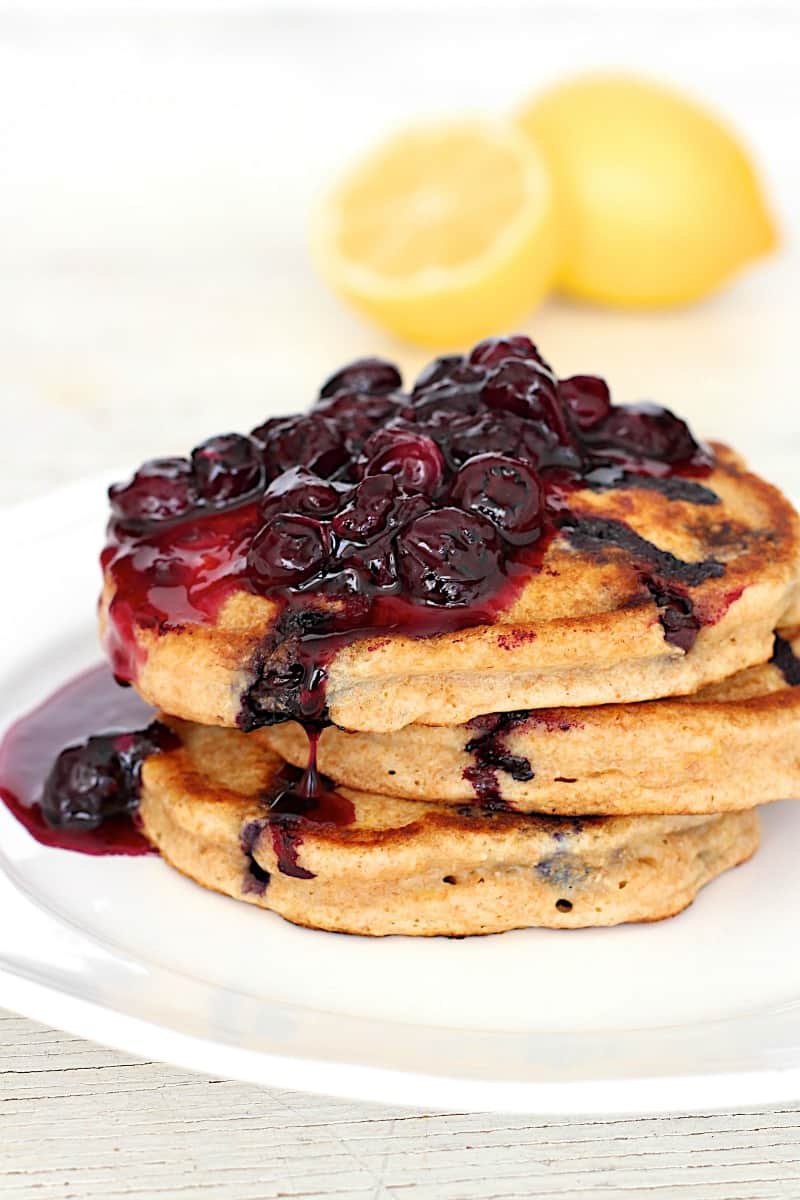 These crispy Blueberry Cake Waffles burst with juicy blueberries. Coated in a sweet sugar glaze, they taste just like a good ol' blueberry cake donut!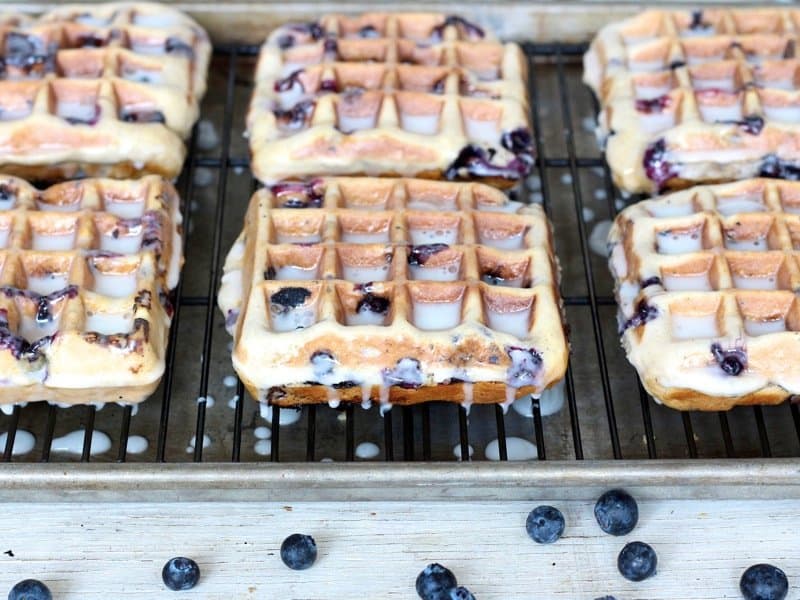 Overflowing with blueberries, these Bursting Blueberry Biscuits taste deliciously sweet!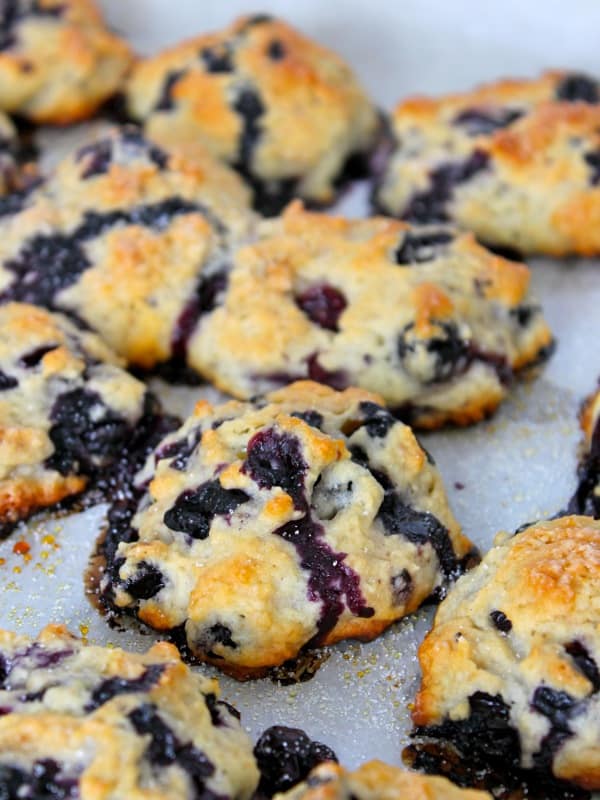 Take advantage of zucchini while it's in season! This incredibly moist Lemon Blueberry Zucchini Bread is loaded with freshness and flavor!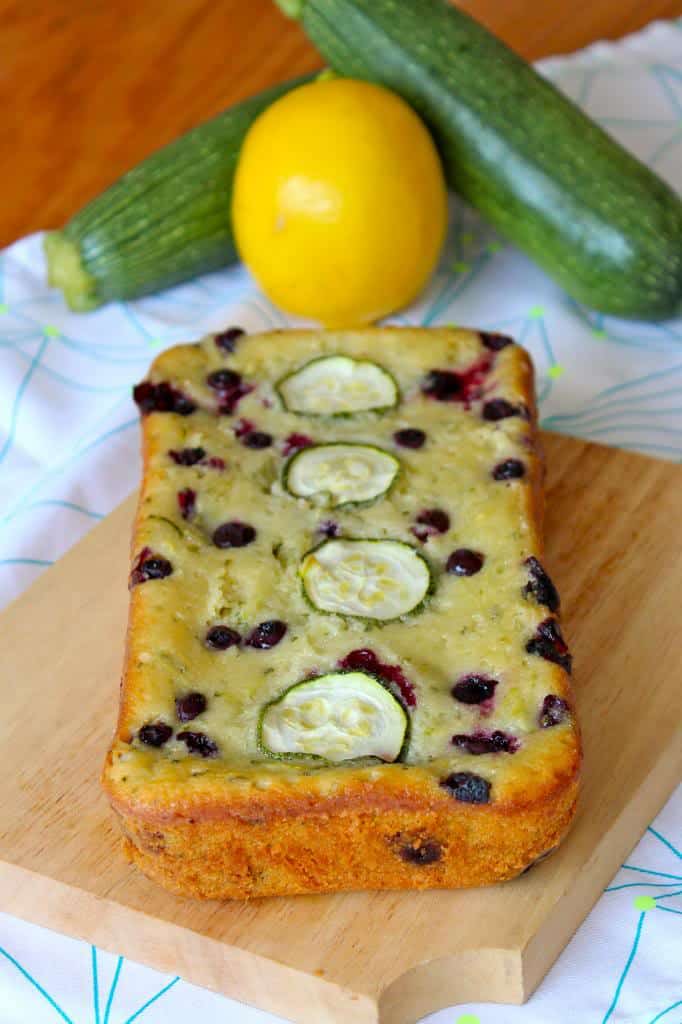 Enjoy!
I hope you love My Berry Favorite Blueberry Recipes as much as we do, friends! When you make one of my recipes, be sure to snap a picture and share it with me on Instagram @thebakermama so I can see and others can be inspired.
I sure love seeing you make and enjoy the recipes I share.
xoxo,