Sweet, juicy strawberries make My Berry Best Strawberry Recipes instant family favorites! From simple treats, salads and appetizers to downright decadent desserts, they're perfectly irresistible.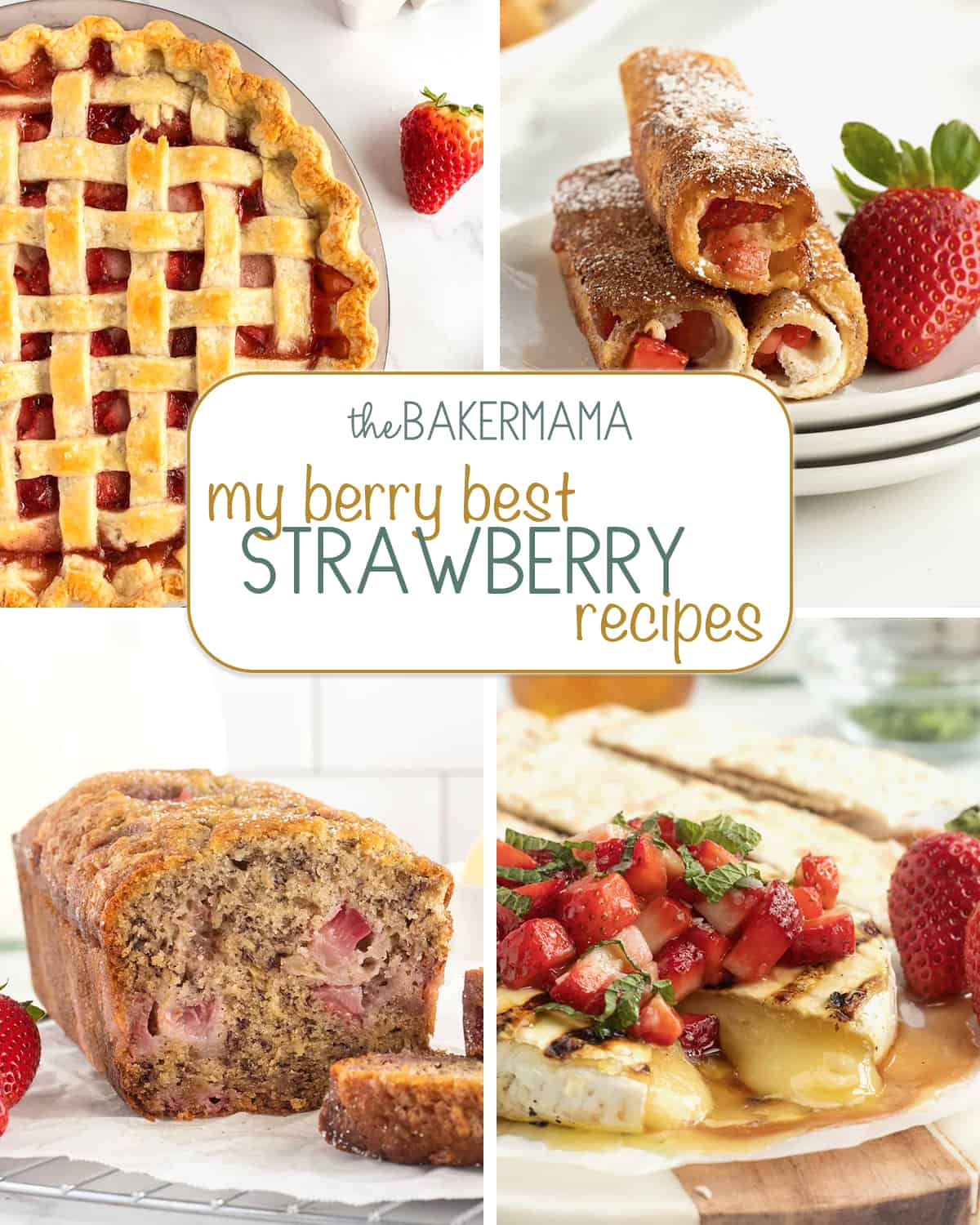 The Berry Best Strawberry Recipes
Prepare yourself for a berry bonanza! I recently shared my favorite blueberry recipes, and now it's time for my best strawberry recipes! These will put a spring in your step! Baking with strawberries instantly adds bright color and natural sweetness. From simple treats to decidedly decadent desserts, these recipes are sure to become family favorites! Enjoy!
Fresh strawberries and a little lemon in these lightly sweetened biscuits make Double Strawberry Shortcakes extra special. The perfect spring and summer dessert!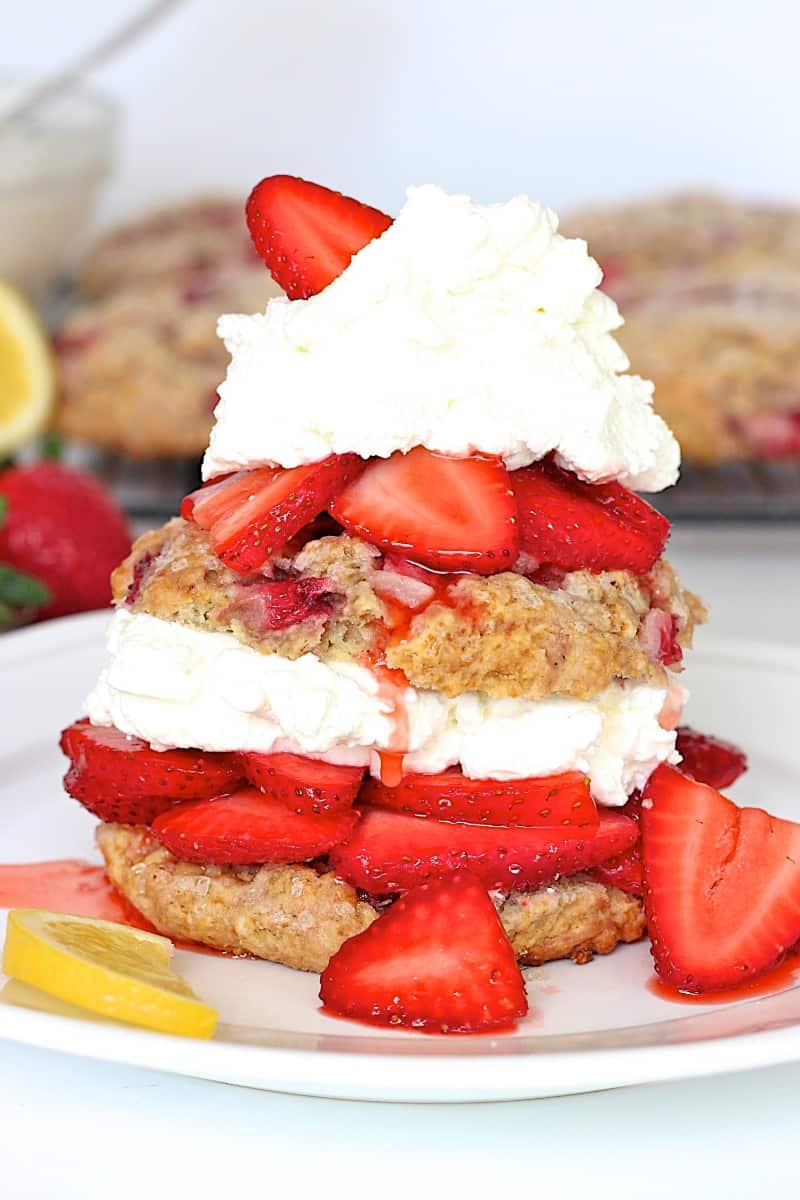 This deliciously fresh strawberry cake is shaped like a heart and covered in a creamy dreamy strawberry frosting. I made this for Valentine's Day, but what a sweet dessert to celebrate Mother's Day or just show some love any old day!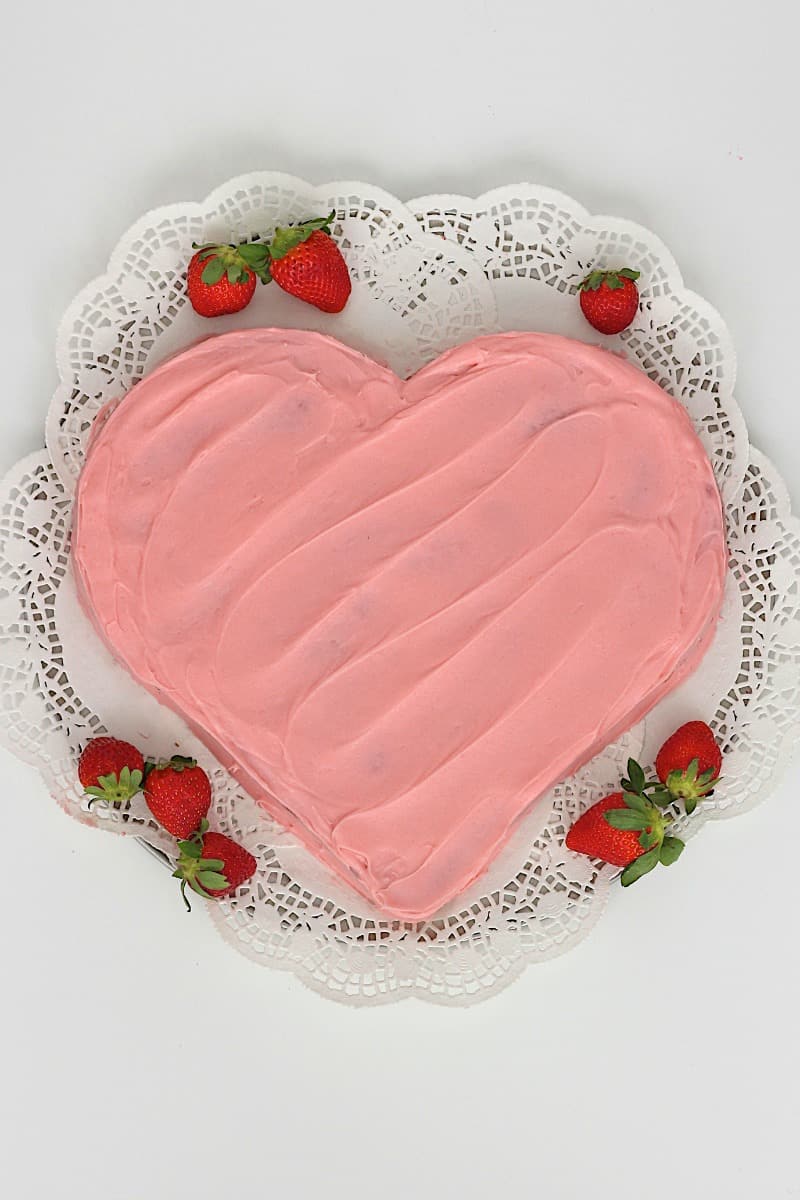 Yummy frosting-filled Strawberry Lemonade Cupcakes make for a perfectly sweet treat!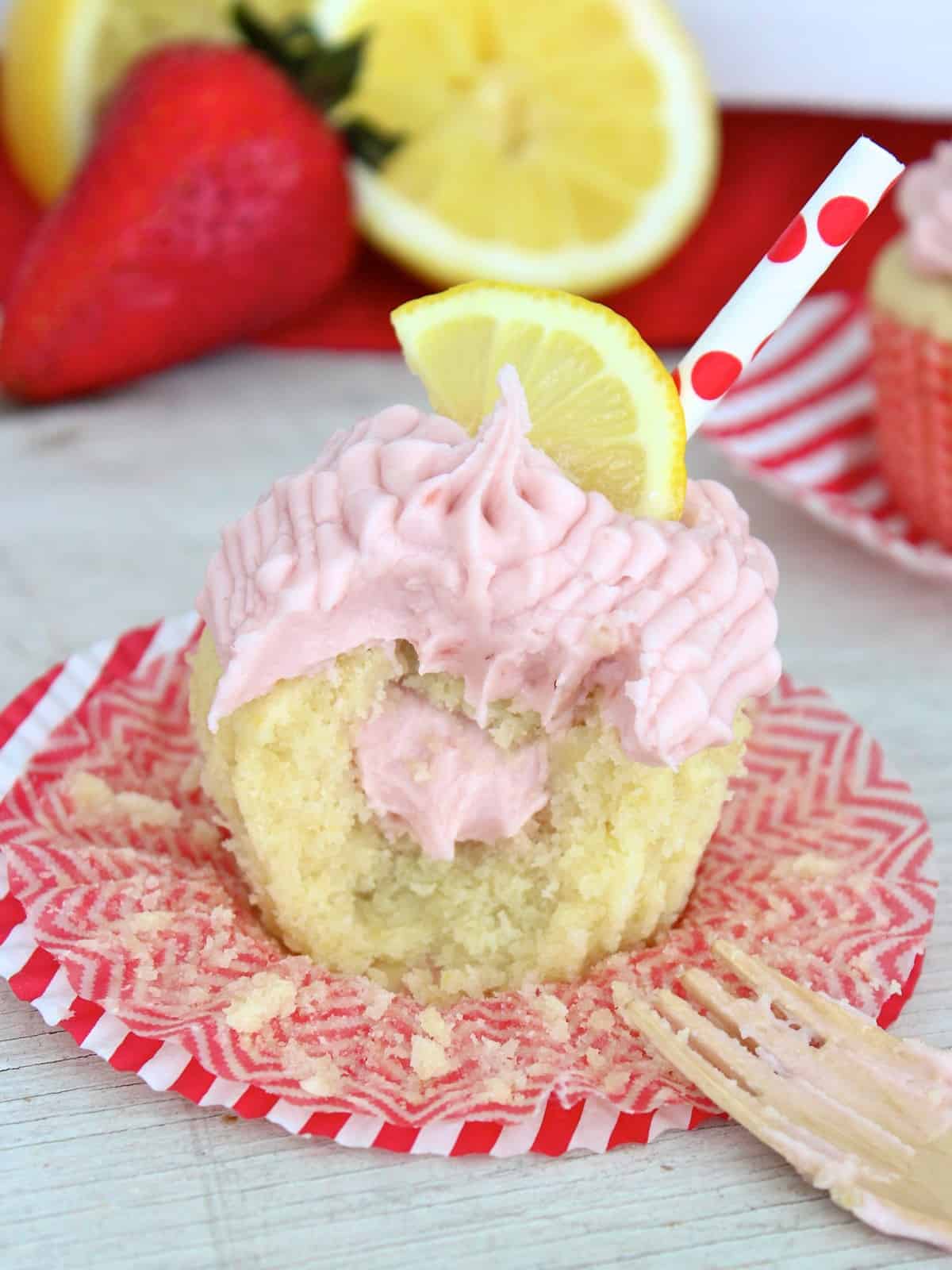 Dig in to this scrumptious Strawberry Slab Pie that's a simple and perfect for spring dessert!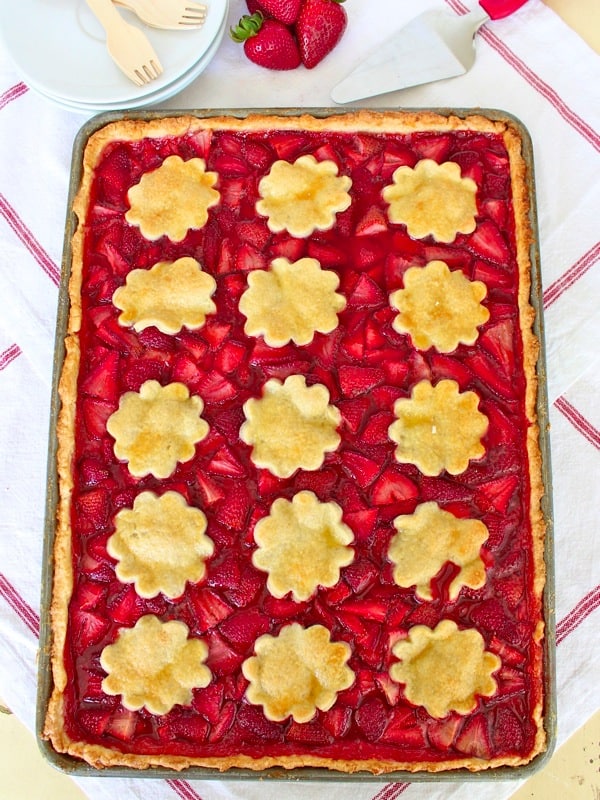 Strawberry Streusel Scones are scrumptious scones studded with fresh strawberries and topped with an irresistibly sweet streusel! Yum!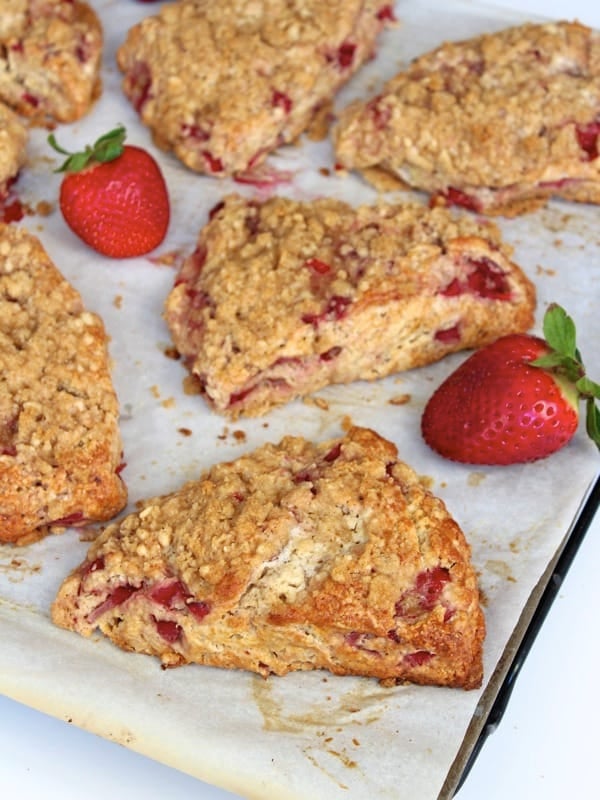 Crispy strawberry waffles with a dollop of chocolate whipped cream and a drizzle of chocolate syrup make a sweet way to start the day!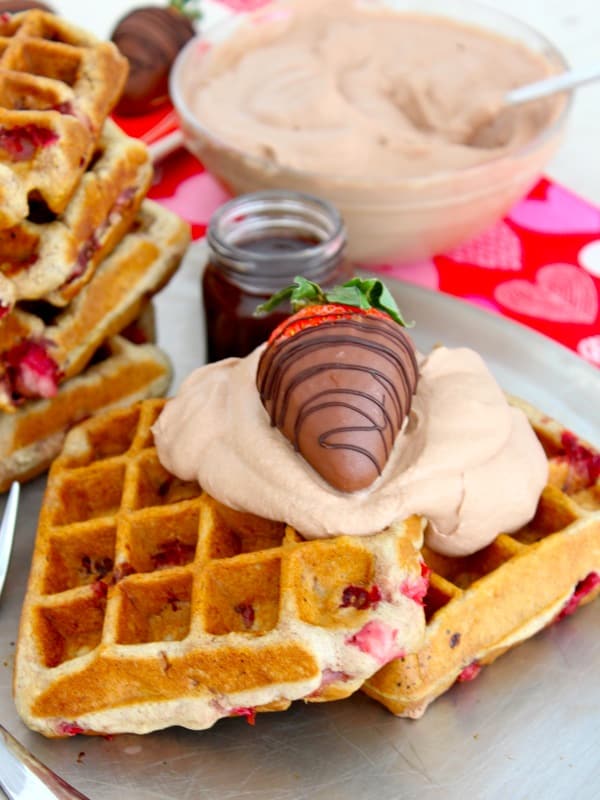 Fresh strawberries and creamy or crunchy peanut butter baked into chewy Strawberry Peanut Butter Bars. They're simply irresistible!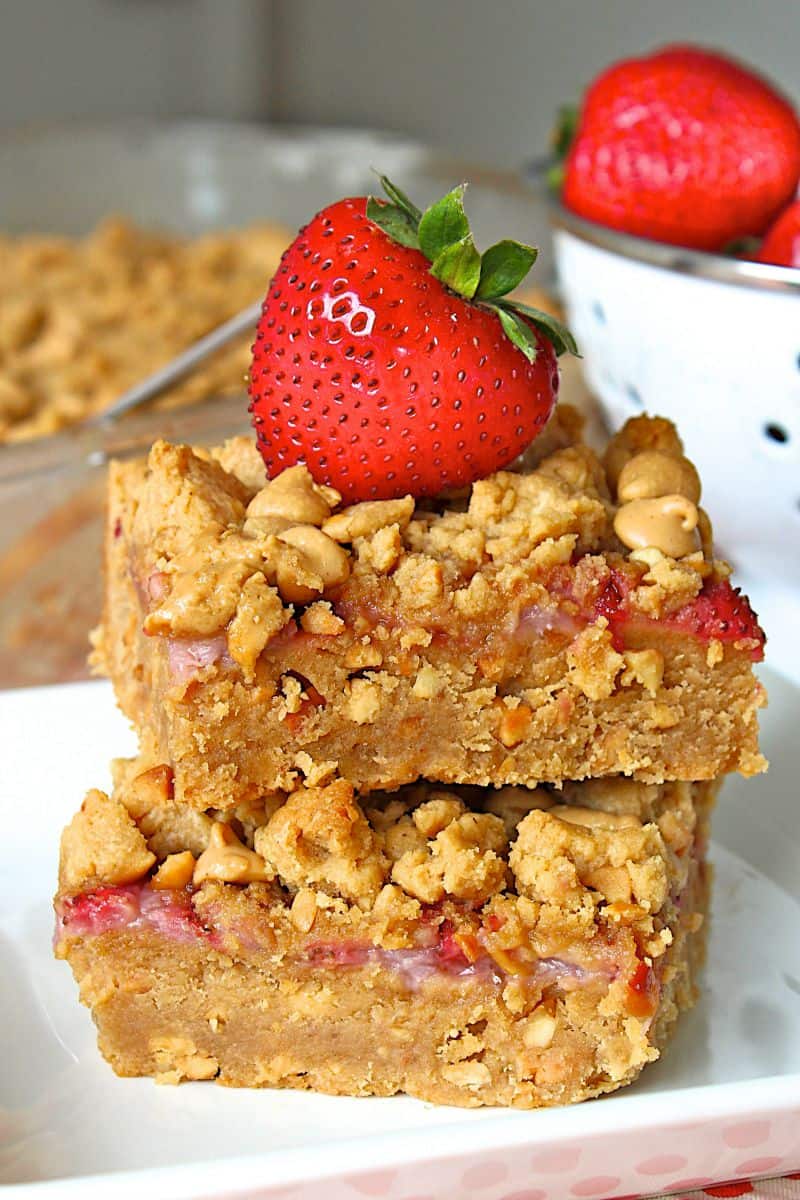 Refreshingly sweet strawberry muffins get a glow up with an irresistible crunchy top.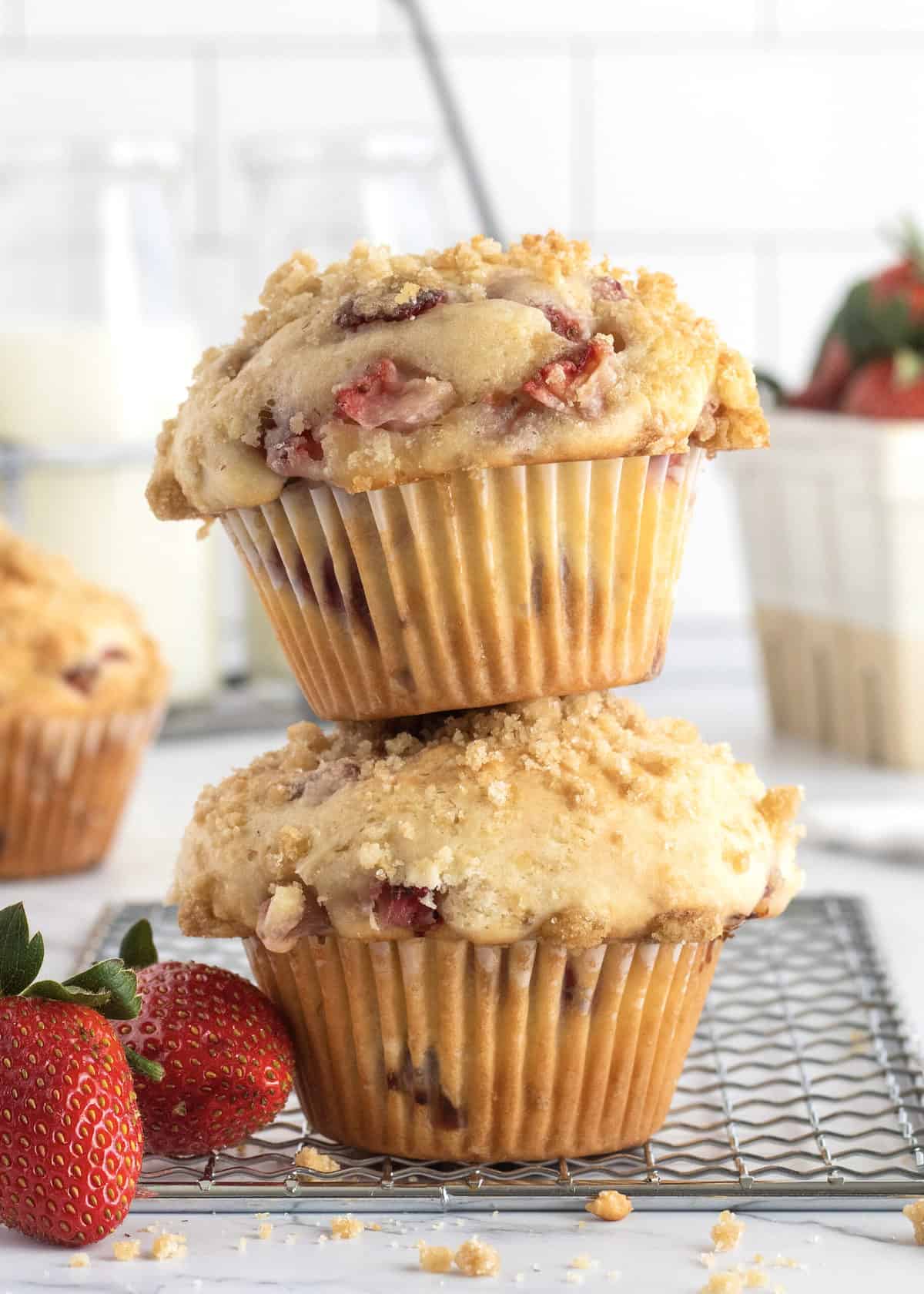 This Strawberries and Cream Swirl Cake is a stunning layered cake that's moist and loaded with fresh strawberries and sweet whipped cream frosting!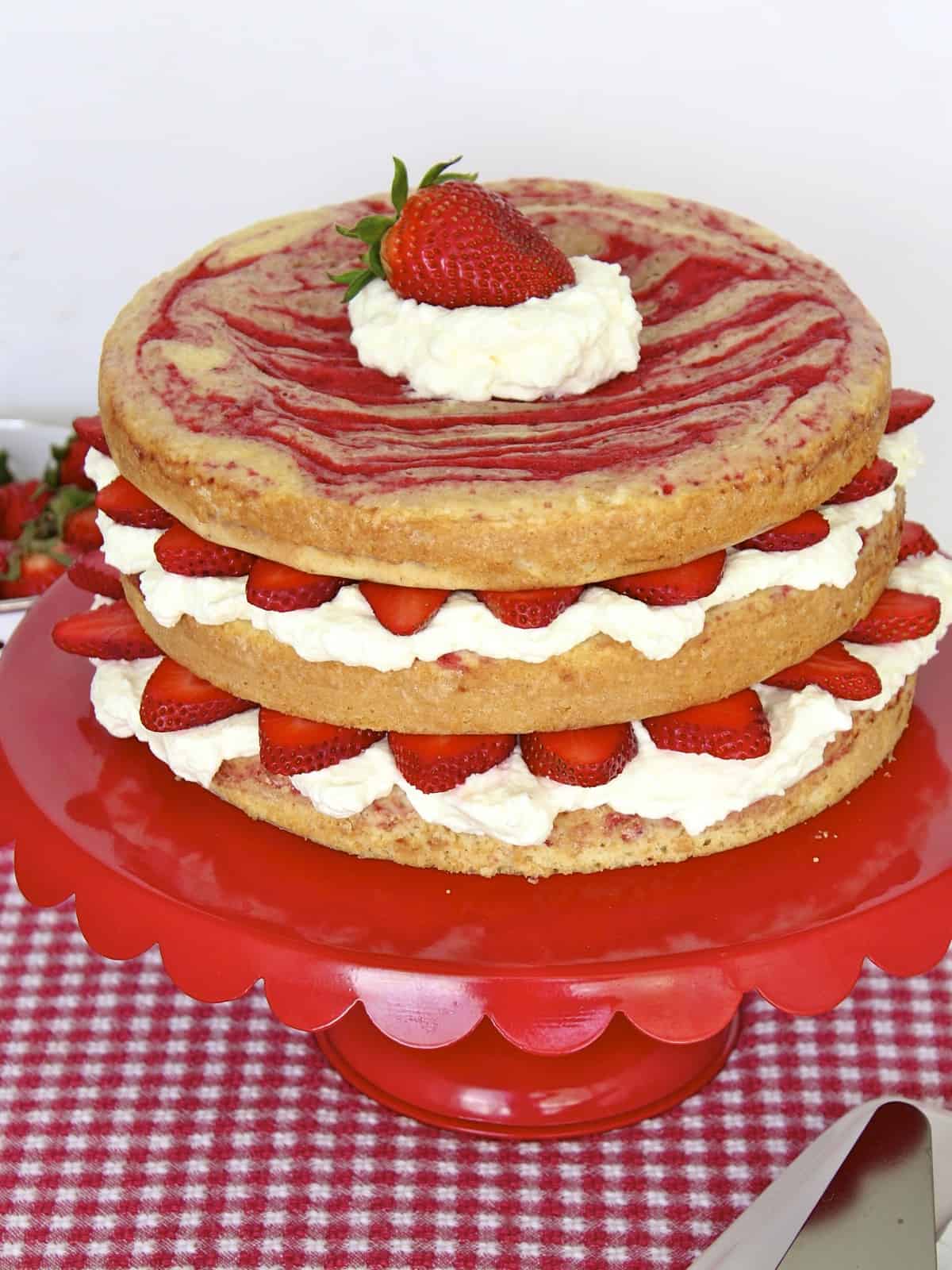 If you make one of my My Berry Best Strawberry Recipes, be sure to snap a picture and share it with me on Instagram @thebakermama so I can see and others can be inspired.
I sure love seeing you make and enjoy the recipes I share. Enjoy!
xoxo,