Feed Dad well on Father's Day with an awesome board covered with his favorite foods! You'll find lots of Father's Day Food Board Inspiration here!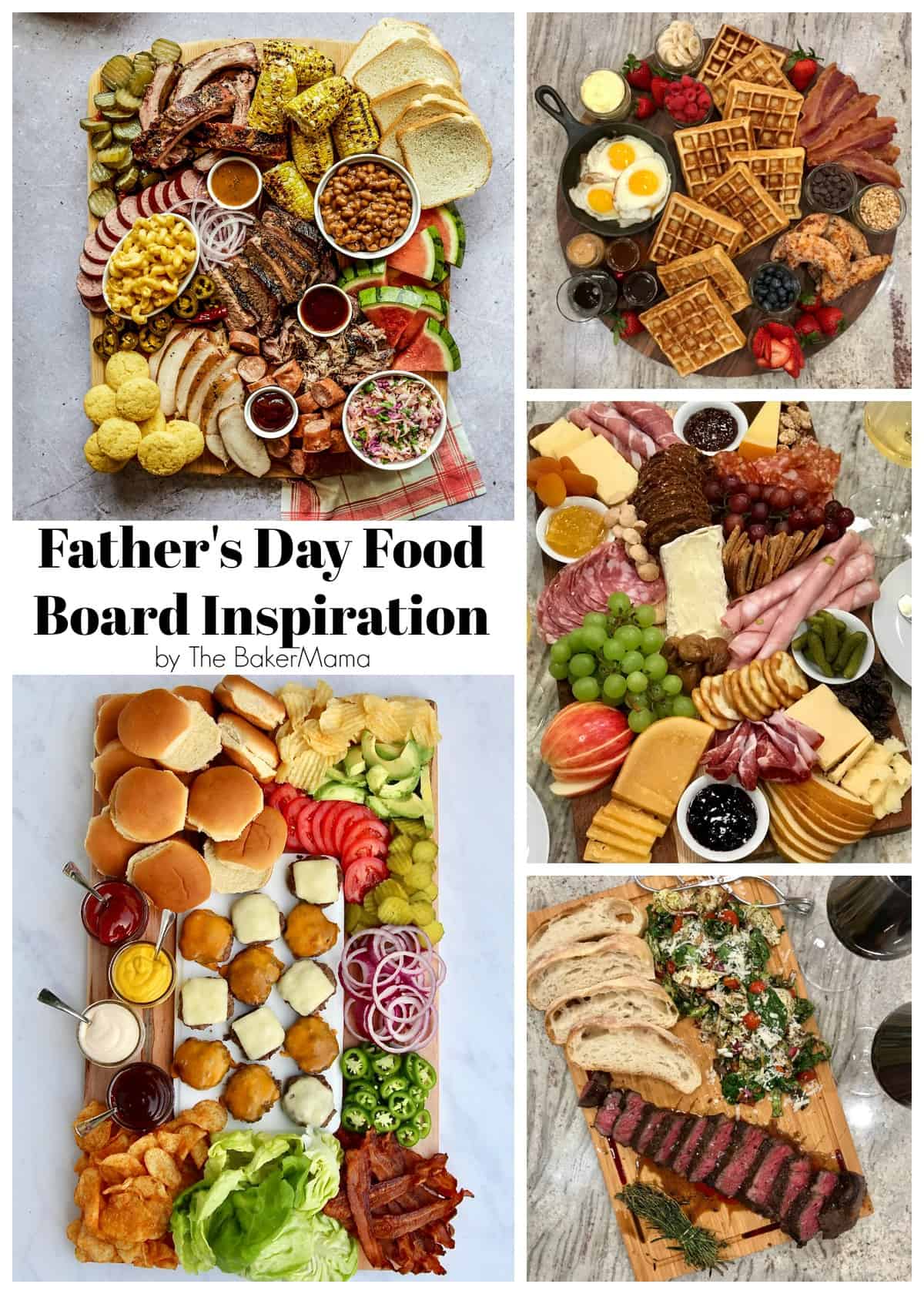 Board meals are the best when it comes to bringing the family together for a special occasion. What better way to gather and show dad just how much you love him and enjoy spending time with him than around a delicious board covered with his favorite foods. The process of building the board is fun and easy and the time spent around the board enjoying the food and each other's company is truly special. I hope this collection of meal board ideas inspires a delicious and memorable meal with your family on Father's Day.
You can shop my wood boards, that my dad beautifully handcrafts, on BoardsByTheBakerMama.com. We offer my favorite sizes and shapes with great features and quality that make them so useful and long-lasting. Click here to browse my favorite board accessories like serving bowls, spreaders, etc.
Wow your crowd with an awesome spread of meats, sides and sauces. Smoke your own meats and make your own sides or, better yet, pick up the meats and sides from your favorite barbecue joint. This board is a celebration in itself and such a great way to enjoy food and time with family. All of the yummy details are in my Beautiful Boards cookbook (pages 134-135).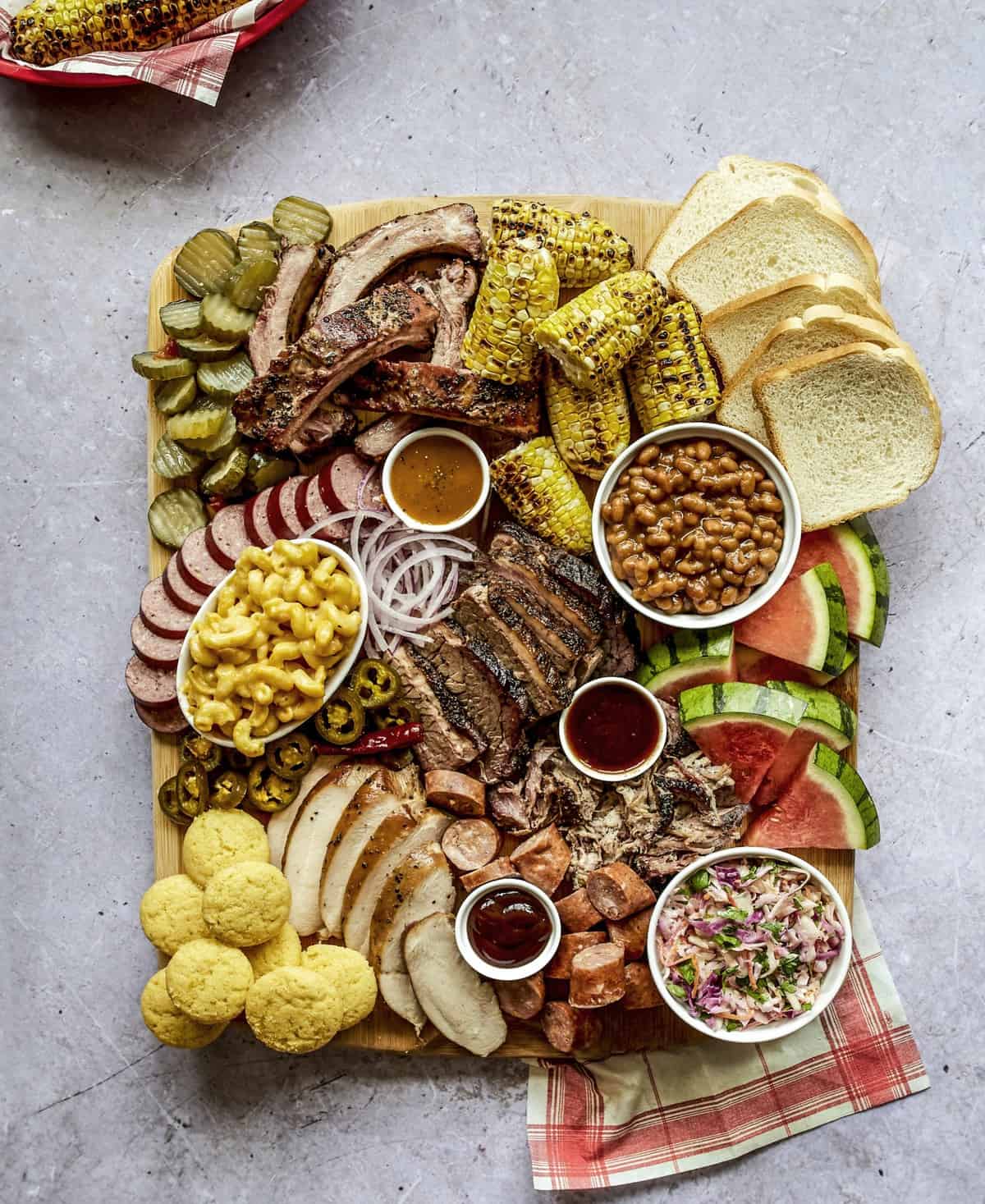 A Build-Your-Own Burger Board is such a great way to let everyone enjoy their burgers just the way they like them with a great variety of toppings and spreads to choose from.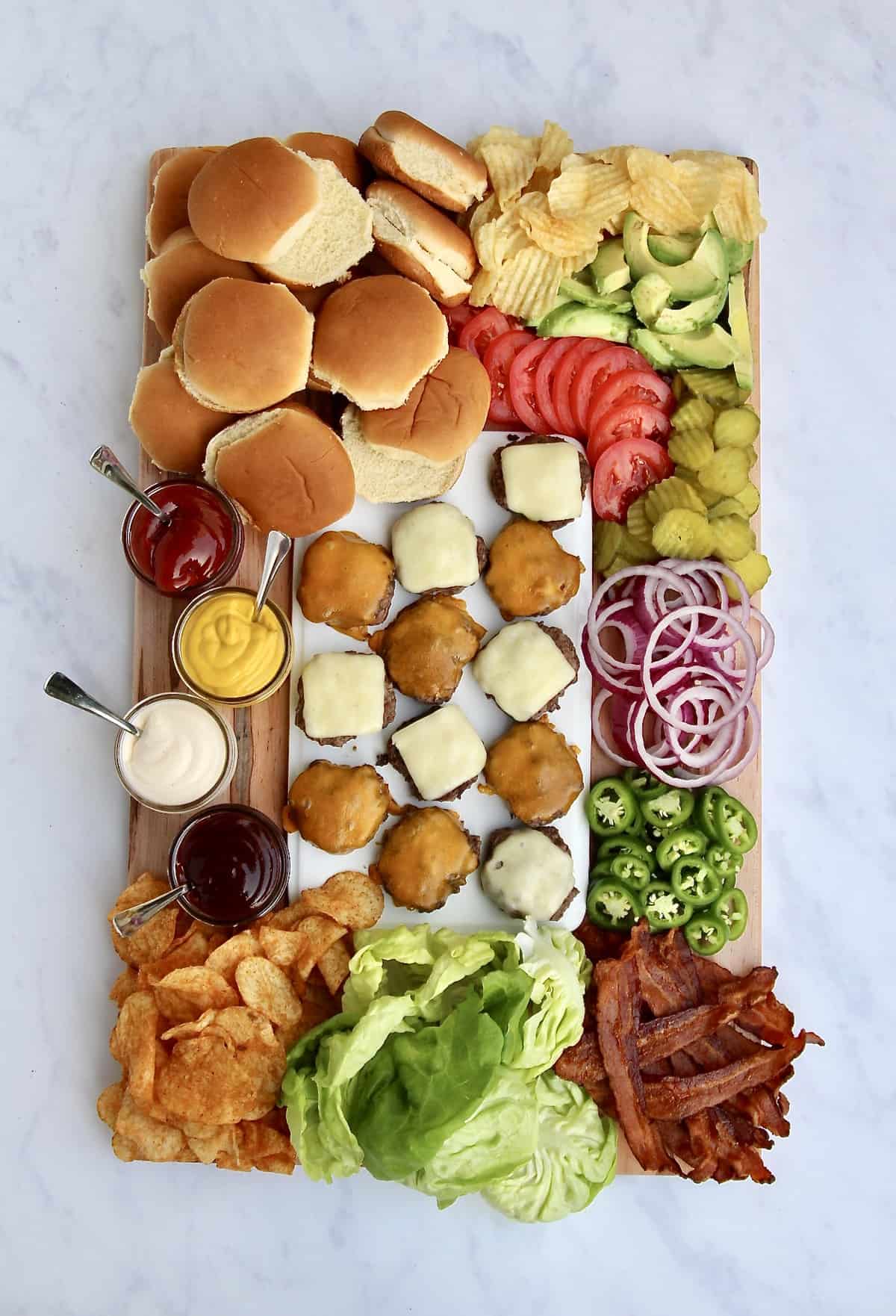 Hot diggity dog, everyone will go crazy for this Hot Dog Board that offers hot dog halves with an amazing selection of toppings and snacks to go with them. It's an easy, fun and delicious way to serve hot dogs!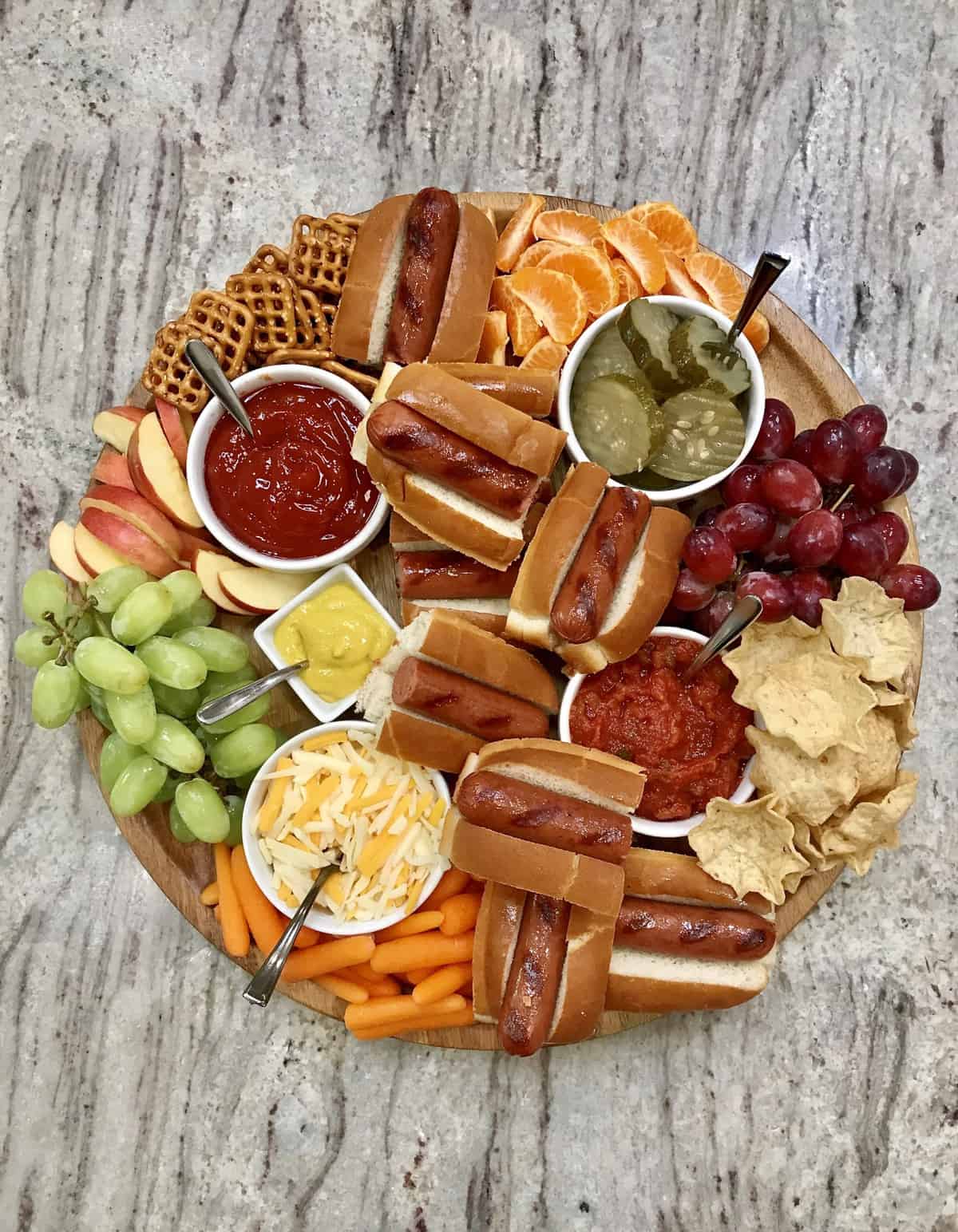 Steak night, done right! We either sous vide and then sear our steaks in a hot cast iron skillet or we reverse sear them on the grill. Either way, the steaks turn out so amazing!
When we sous vide and sear the steaks, we seal the steak with salt, pepper, fresh rosemary & fresh thyme. Sous vide at 129° for 1-4 hours. Pat dry and then salt & pepper. Sear in a couple tablespoons of butter and canola oil in a steaming hot cast iron skillet, adding fresh thyme, rosemary and garlic to the skillet just after the steak. Spoon the liquid on top of the steak as it sears. Sear until browned all over, no more than 2-3 minutes total. Slice & serve. Watch this story highlight on Instagram to see how they turn out.
Here's a great how-to post for reverse seared steaks.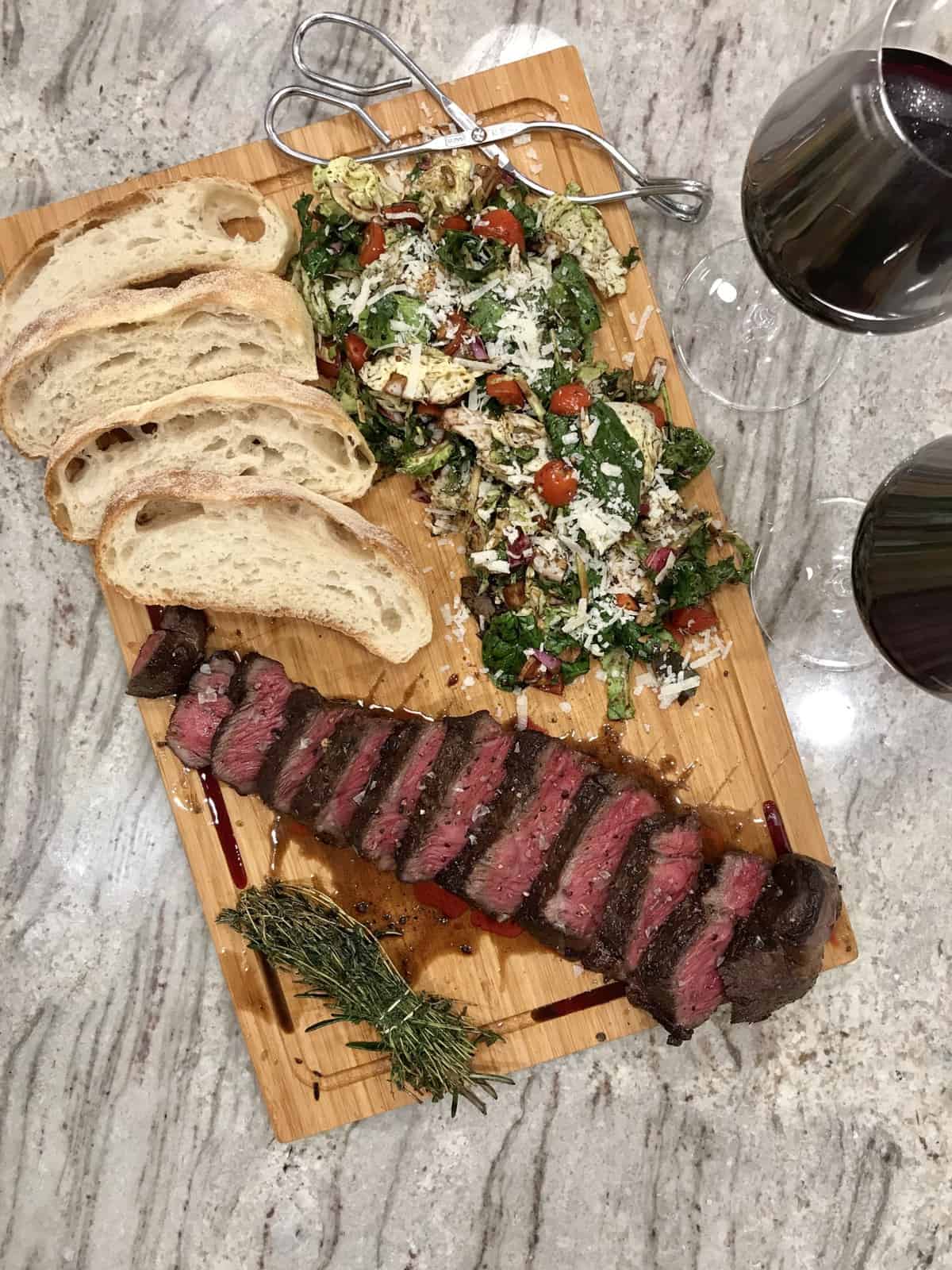 Everything you need to know to easily build an awesome charcuterie and cheese board including our favorite meats, cheeses and extras! You can also check out my Boards on a Budget post for great ideas on how to build a beautiful and delicious cheese board on a budget of about $25 with ingredients from either Trader Joe's, ALDI or Target.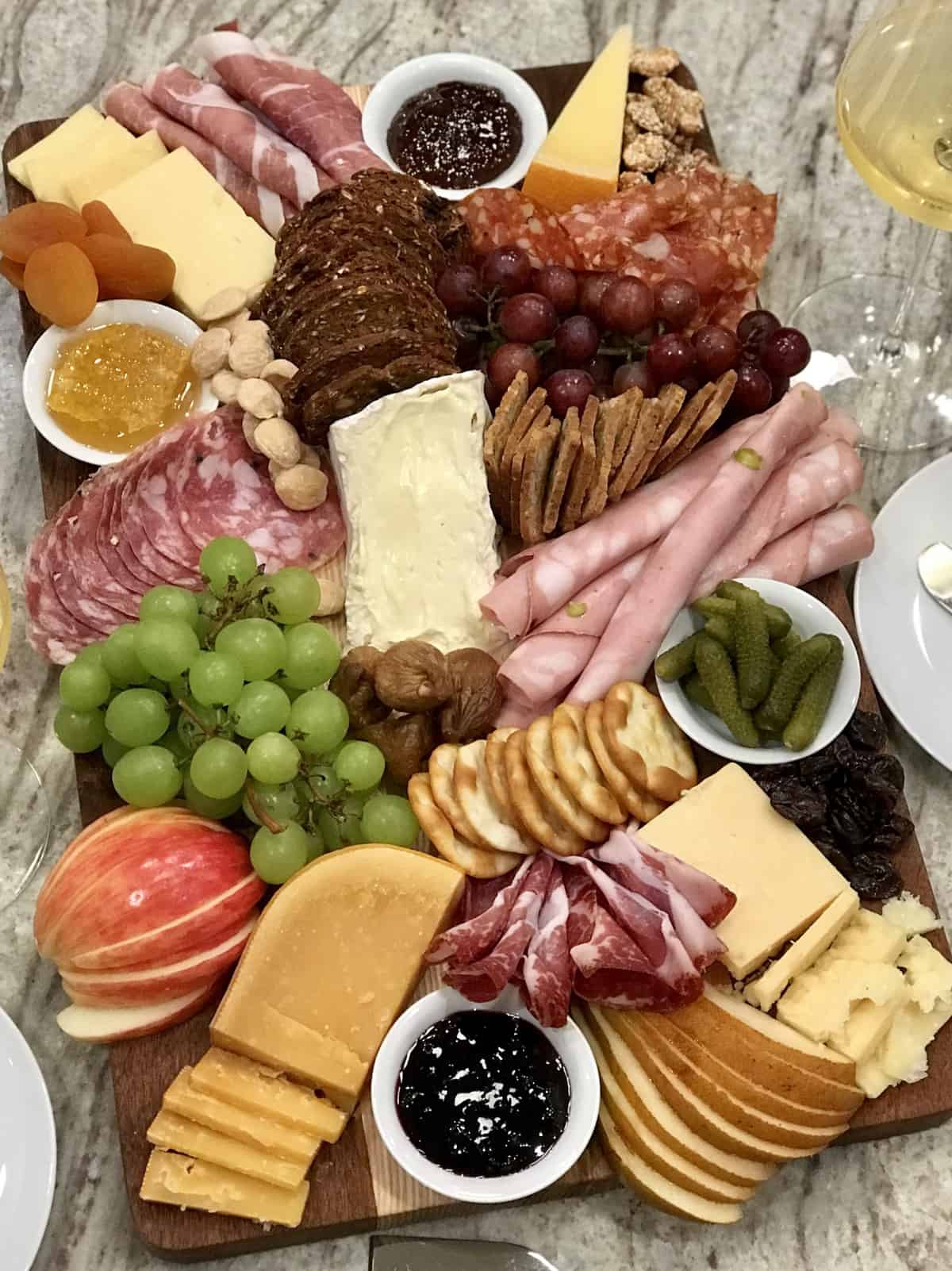 How about a BBQ and Cheese Board to munch on while celebrating dad?! To make this board, we usually pick-up the meat from our favorite BBQ joint and pair it with a variety of cheeses (blue cheese, Ivy's vintage reserve white cheddar, Thomasville Tomme & White Stilton with apricots) then a variety of spreads, sauces and accompaniments: bbq sauce, mustard, jams, honey, grilled baguette, grilled corn, watermelon, cherries, pickles, jalapeños, onions & beets. Such a great way to enjoy BBQ and cheese together!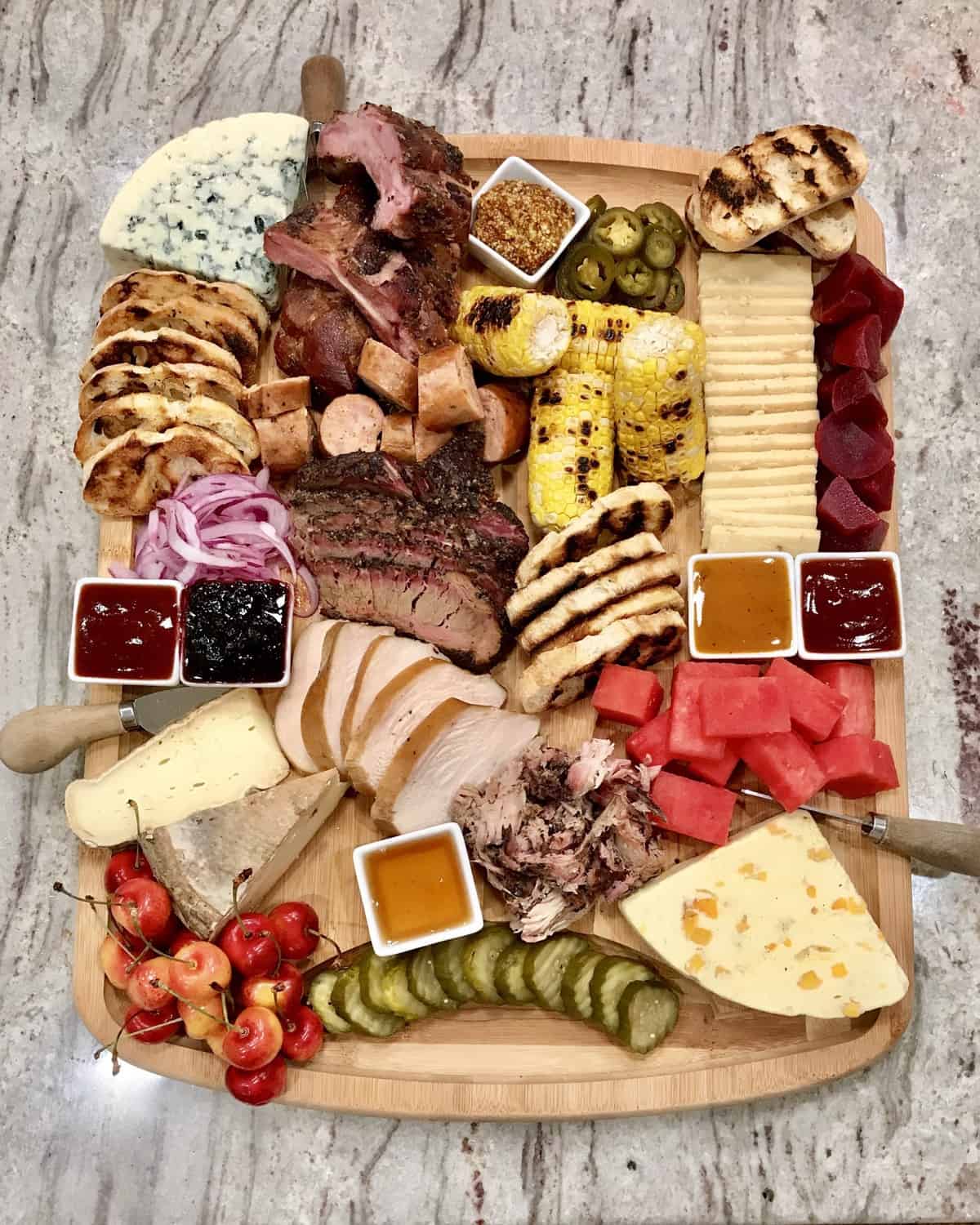 A Fix-Your-Own Biscuit Board is perfect for dad and everyone to enjoy their biscuits just the way they like them with a delicious selection of fixins to choose from.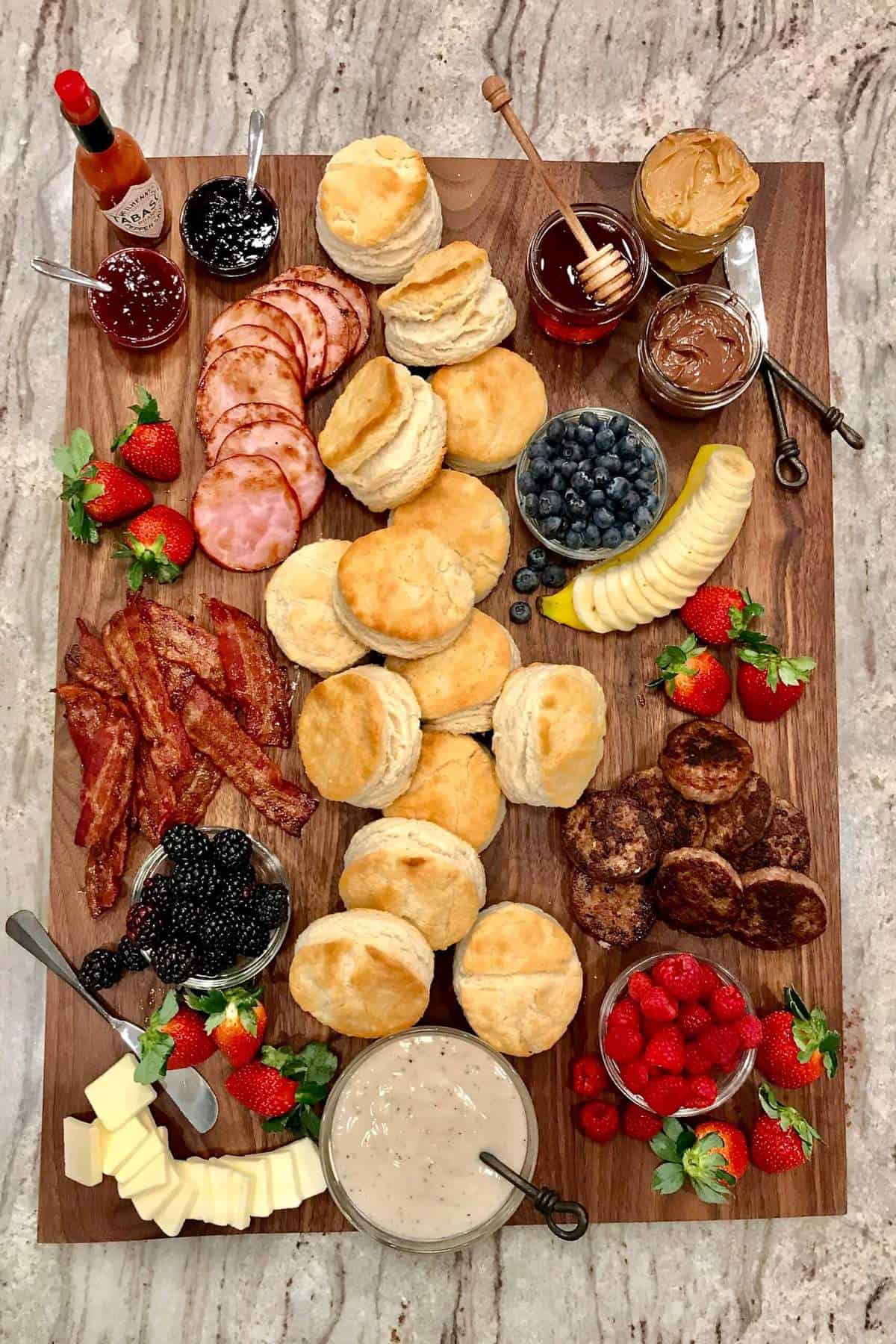 A Build-Your-Own Waffle Board with all the toppings to choose from is a fabulous and fun way to serve breakfast, brunch or brinner and celebrate dad on Father's Day!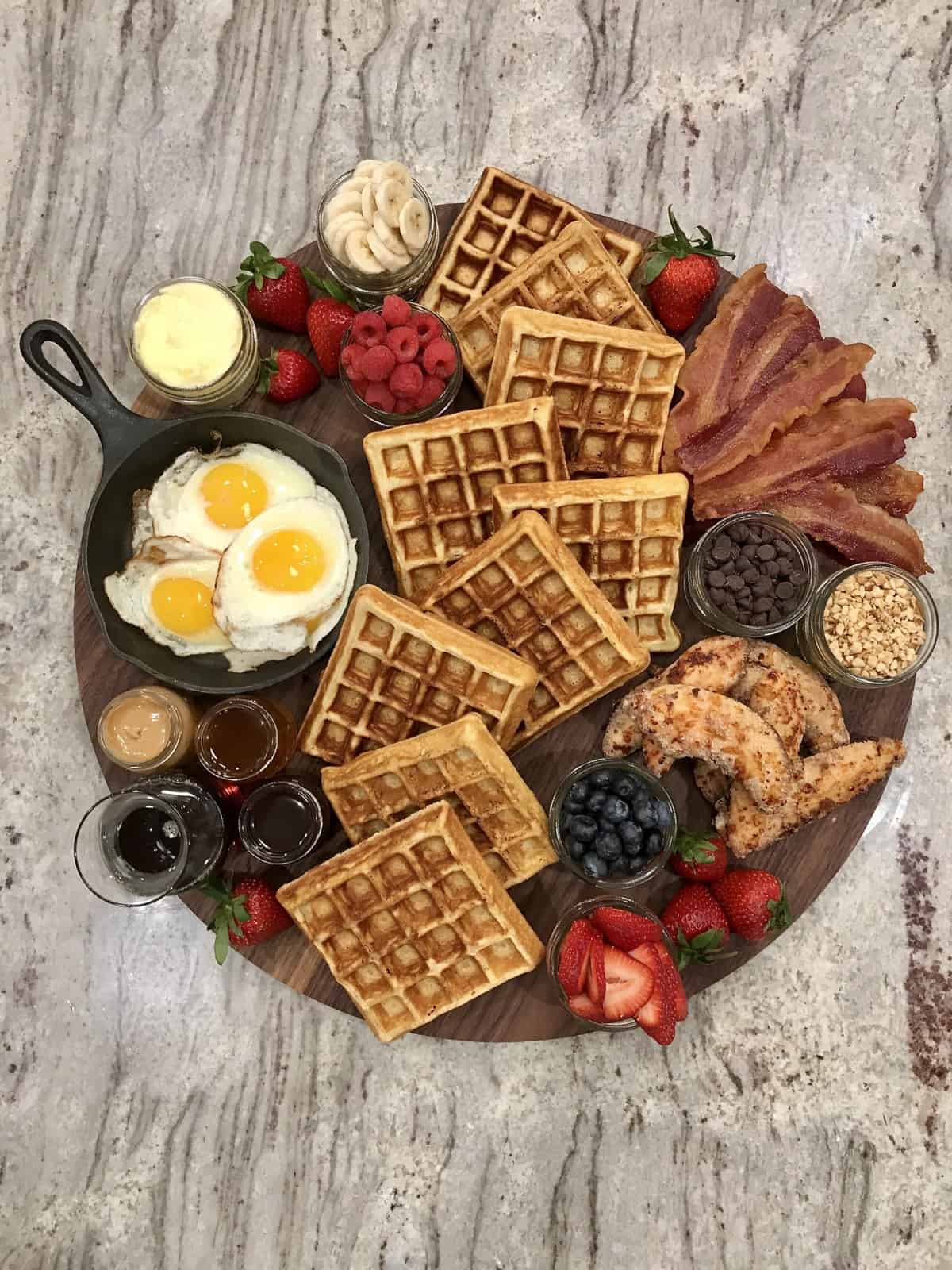 Wingin' it is the way to go with this Wings and Things Board! These four fantastic wing recipes would be great options for this board: Baked Crispy Asian Chicken Wings, Baked Honey Mustard Chicken Wings, Crispy Baked Sweet and Spicy Wings, Baked Chicken Wings. Or you could smoke or grill up some wings with your favorite wing sauces like we did for this board…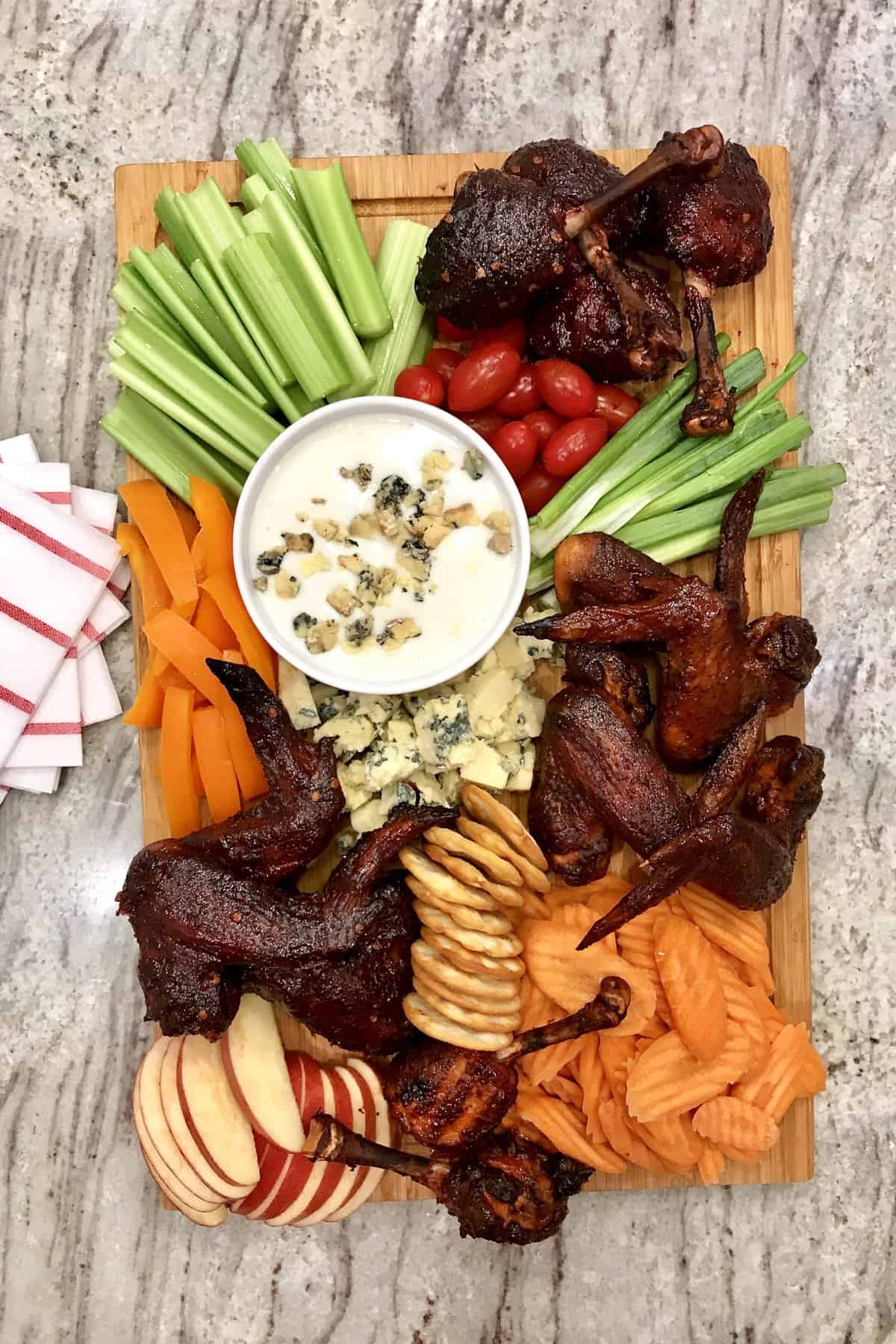 A fabulous Pancake Board with all the toppings and sides is a family fave that Dad is sure to enjoy on his special day!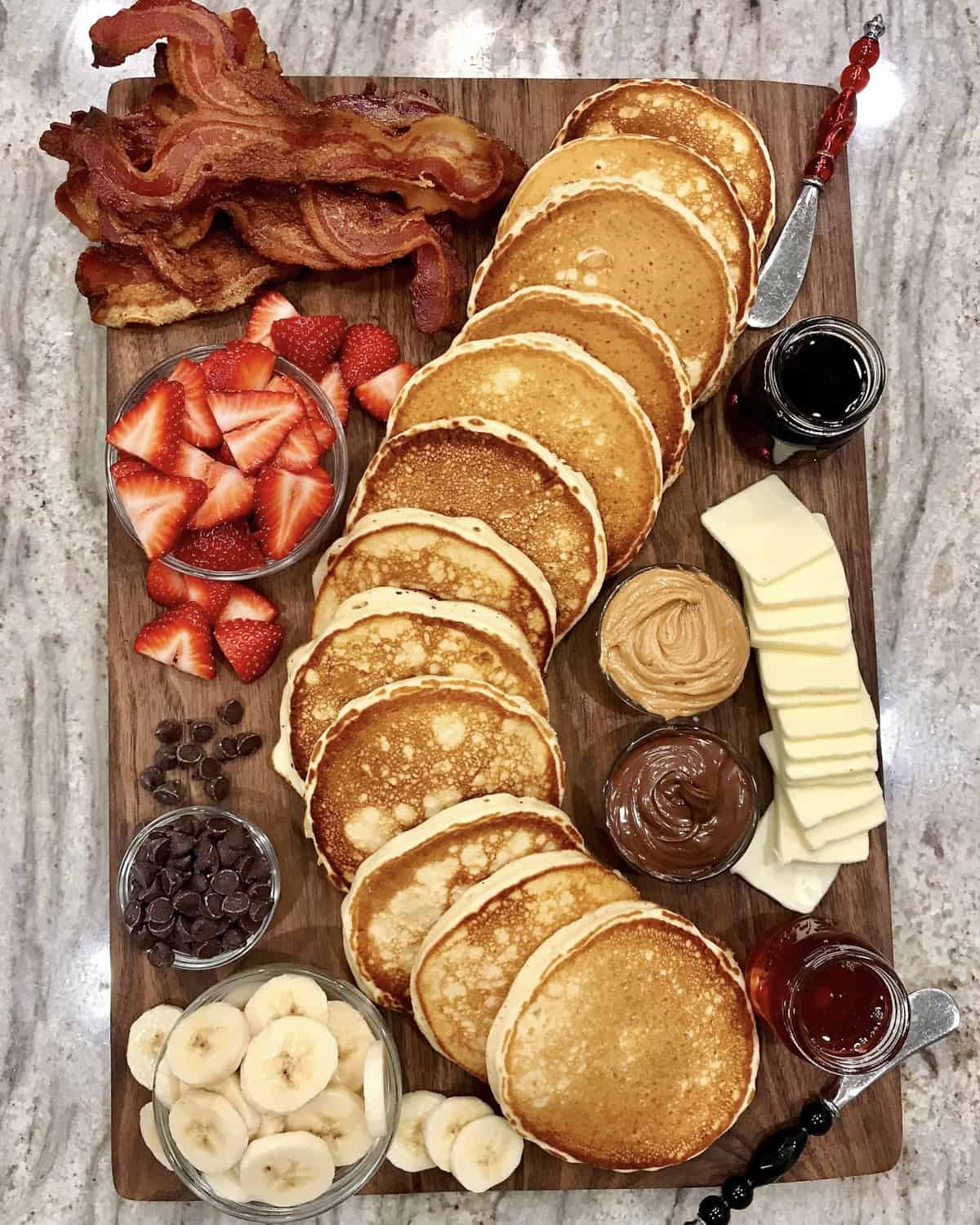 This Top-Your-Own Toast Board is one of our favorite ways to enjoy a weekend breakfast or a weekday brinner. Everyone gets to top their toast just the way they like it with a delicious selection of savory and sweet toppings.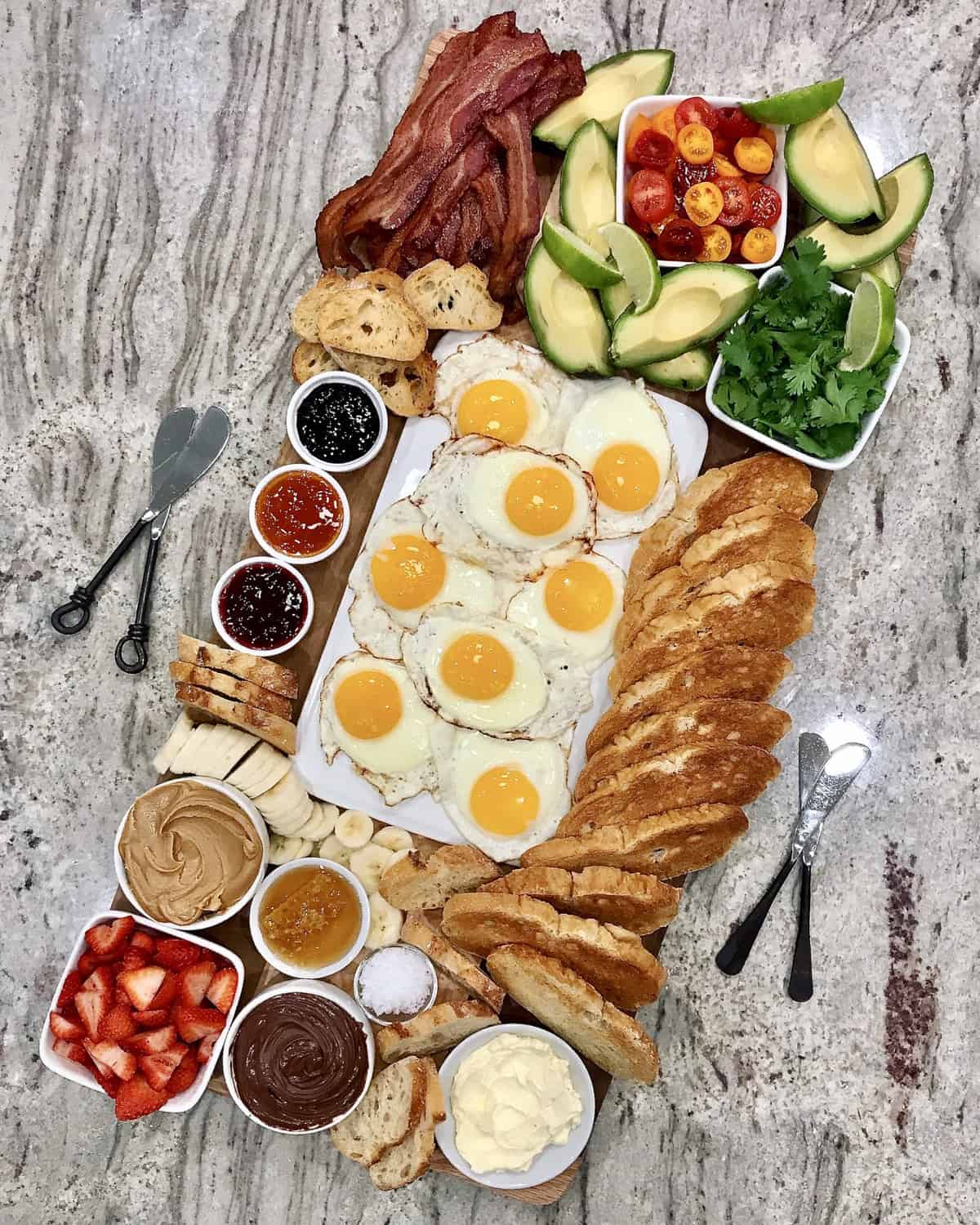 There you have it, friends! Lots of yummy board ideas to serve and celebrate dad with on Father's Day or any day!
When you recreate one of these boards, be sure to snap a picture and share it with me on Instagram @thebakermama so I can see.
I just love seeing how inspired and creative y'all get with the recipes and board ideas I share. Enjoy and Happy Father's Day to all the amazing dads out there!
xoxo,