Celebrate Memorial Day, 4th of July and Labor Day with these party-perfect patriotic potluck recipes that everyone will love!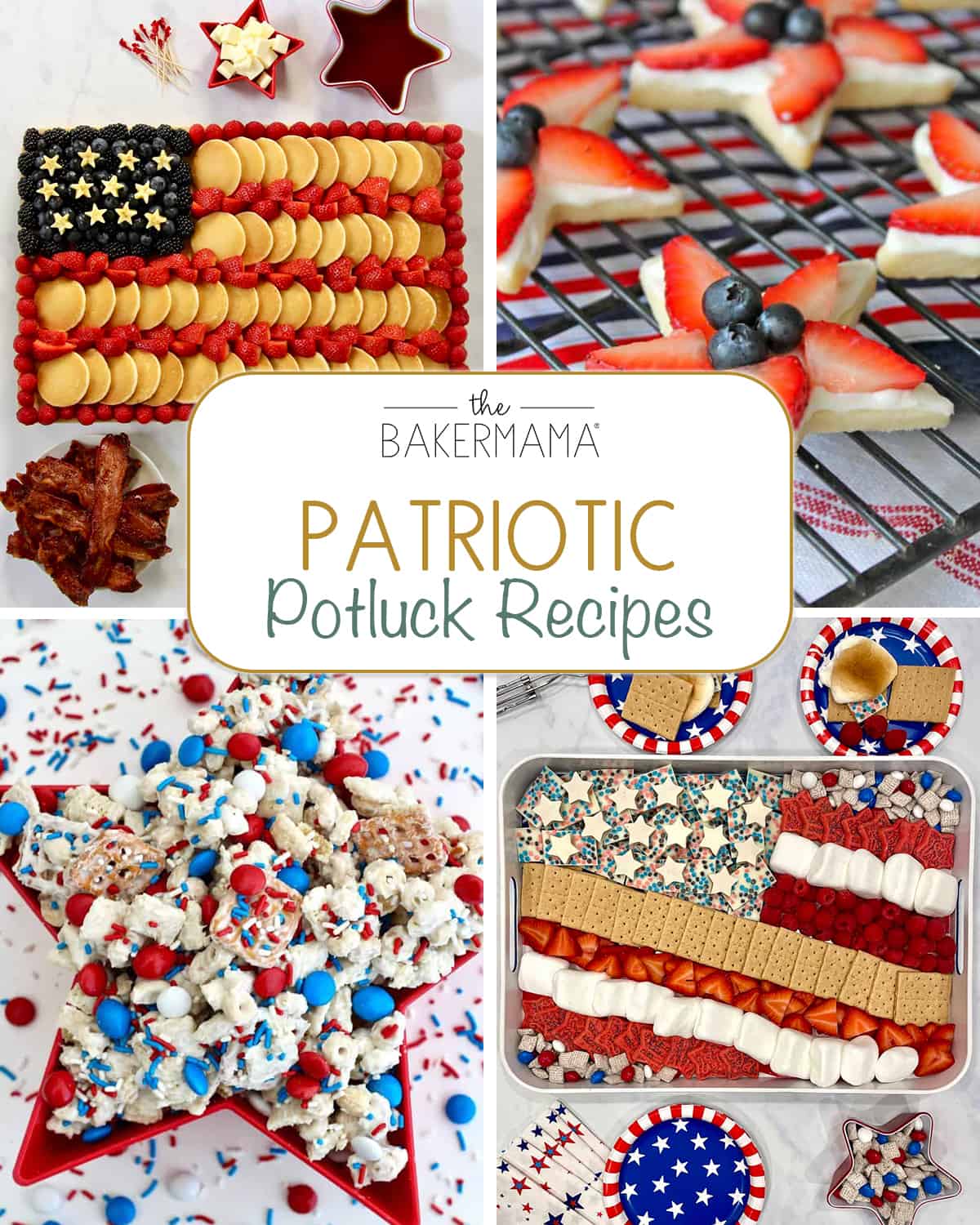 The summer months are here which means we have three big holidays to celebrate and show our patriotic pride. Whether you're celebrating in the backyard, on a beach, lakeside, or at the park, I've got a great selection of festive American-themed recipes and easy potluck favorites!
Want to kick off the celebration with a bang? Serve this incredible edible American Flag cheese tray. The reaction your guests have when they first lay eyes on it will be just as amazing as the tray itself. So fun, so easy and such a crowd-pleaser!

The star of your dessert table is sure to be these easy-to-make, buttery, shortbread cookies shaped like stars and decorated with fresh blueberries and strawberries. Such a festive treat that is sure to shine because they are delicious and adorable.

What's red, white, and blue and oh-so yummy? This Star-Spangled S'mores Tray! The perfect finale to your Memorial Day, Fourth of July, or Labor Day celebration that everyone will love!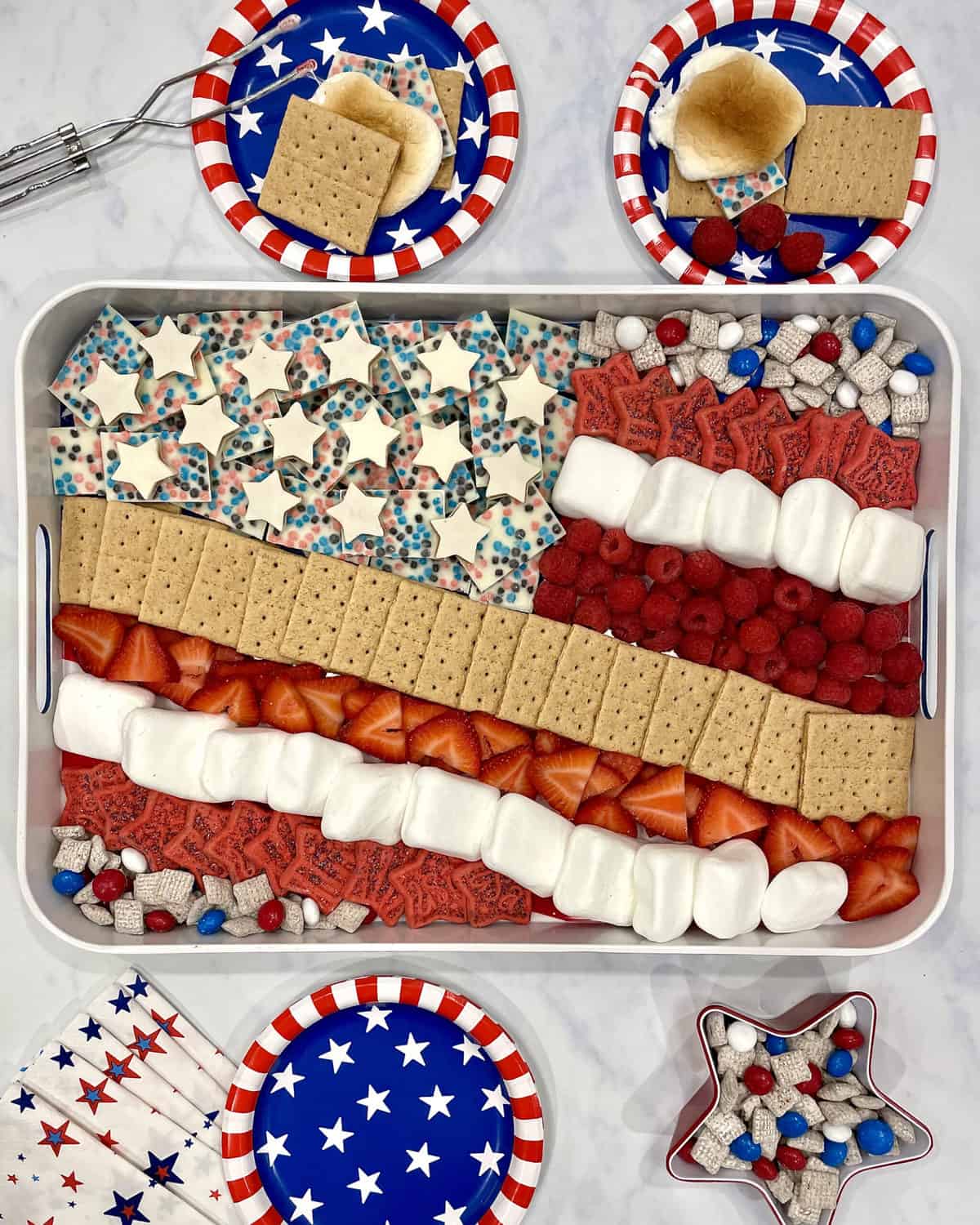 And what is a party without a party mix?! A perfect sweet and slightly salty treat with red, white and blue sprinkles and M&M candies. This patriotic party mix is a must make for all your summer holiday celebrations.
The best sweet and salty snack mix ever gets a patriotic pop with red, white and blue M&M's and sprinkles in this Patriotic Party Snack Mix. Always a huge hit!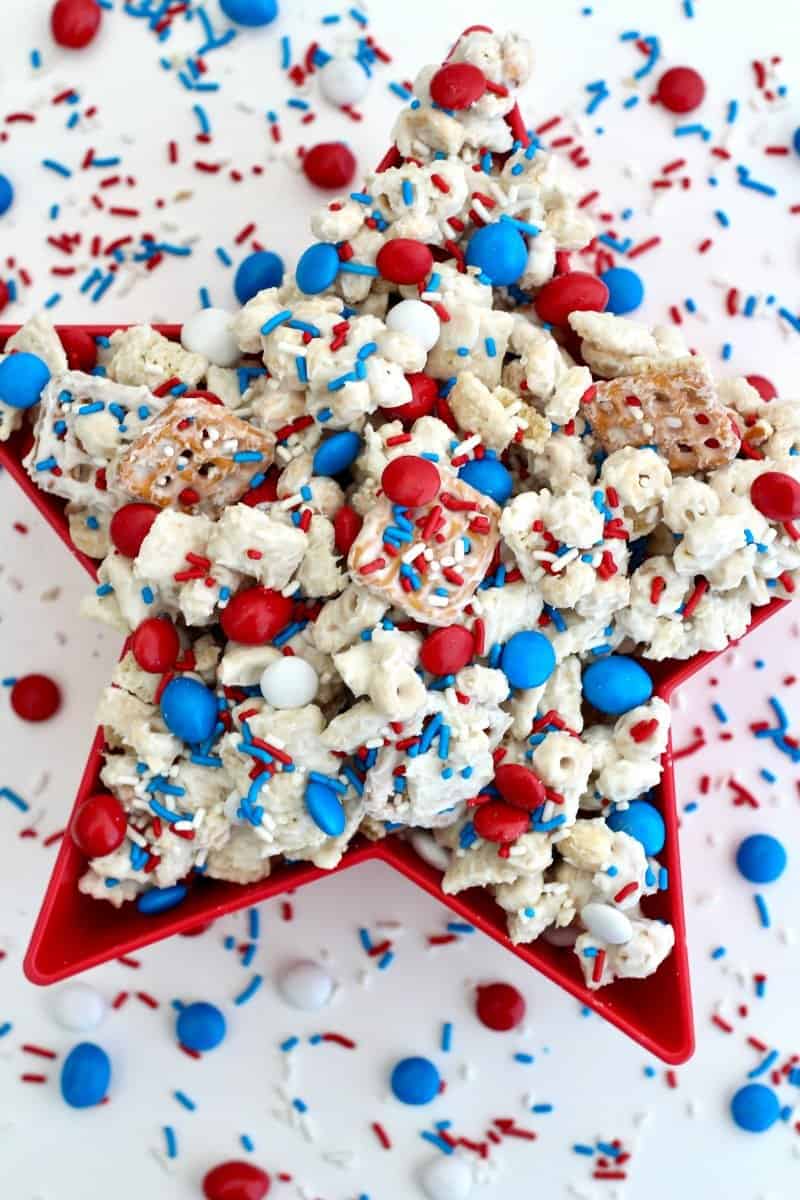 Now here's a pie for the 4th of July! 🇺🇸😍 This American Flag inspired pie is as delicious as it is easy to create!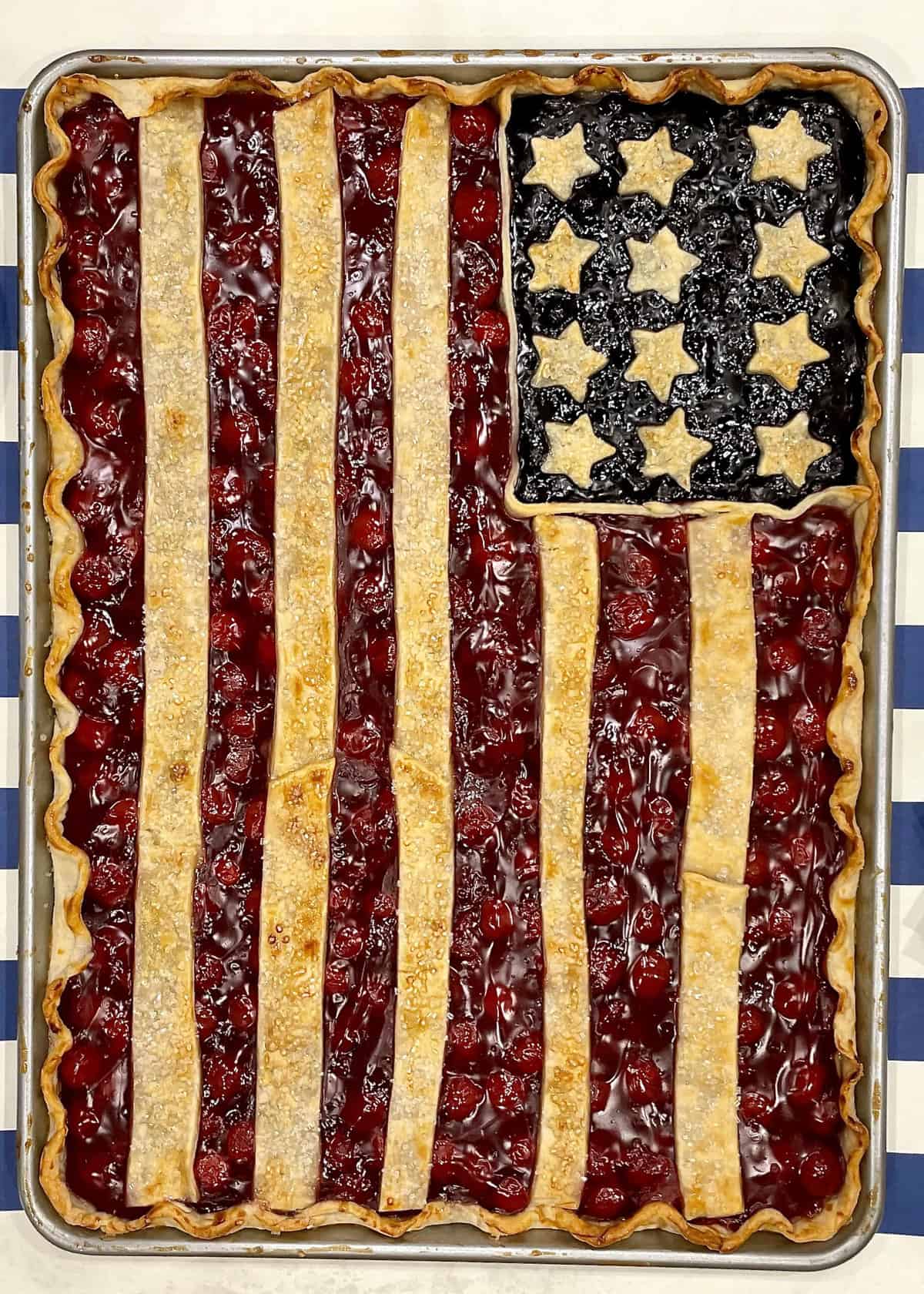 These easy 3-Ingredient fruit pops are a great way to cool off at your summertime celebration. The strawberry, banana and blueberry layers are patriot perfection!

A Pancake Flag Board is such a simple and festive way to start a patriotic holiday!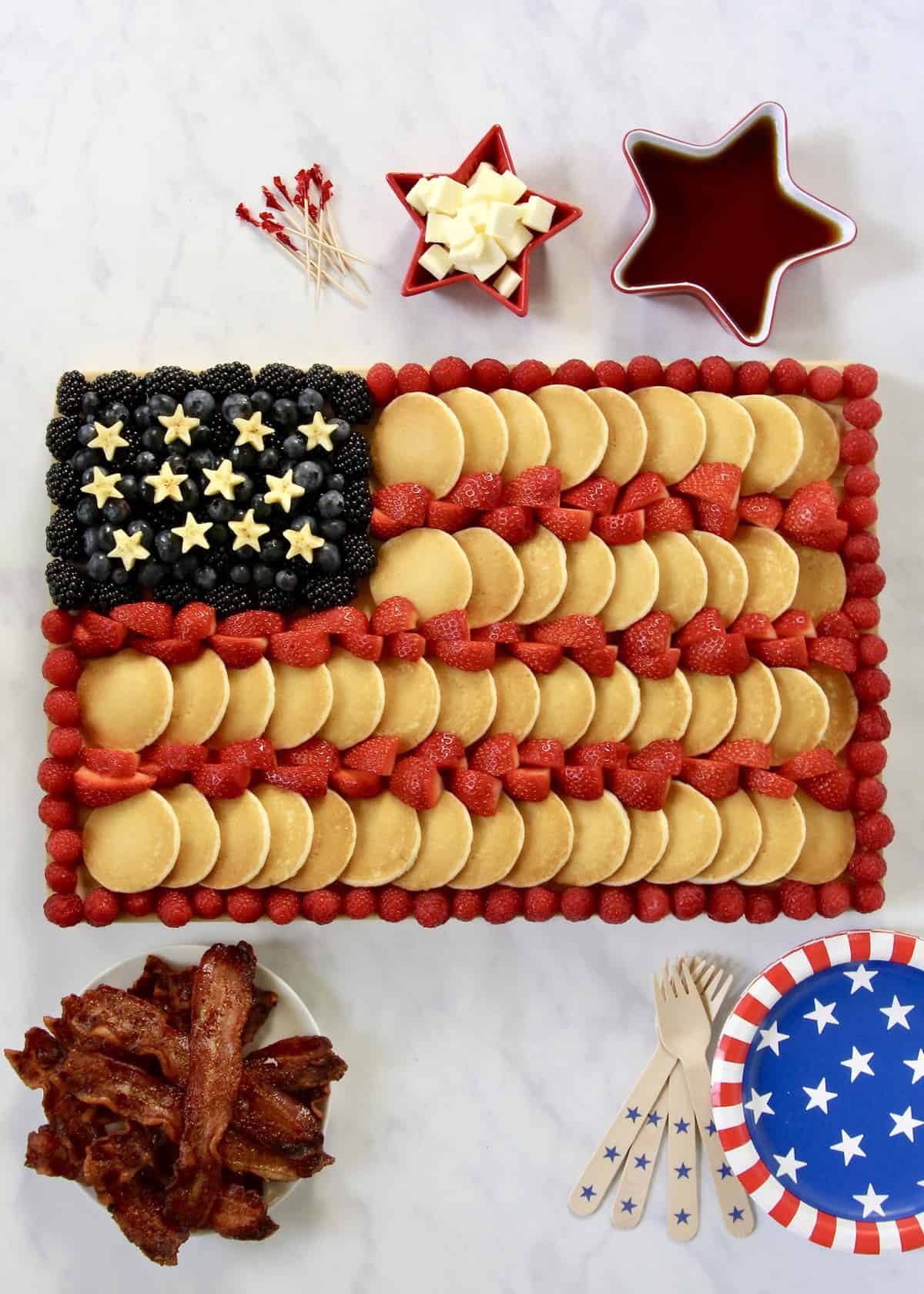 Patriotic pancakes and parfaits make for a festive family breakfast or brunch with friends on Memorial Day, 4th of July and Labor Day.

Festive red, white and blue layers of fruit, yogurt and granola make these Patriotic Breakfast Parfaits. A healthy way to start a patriotic holiday or any day!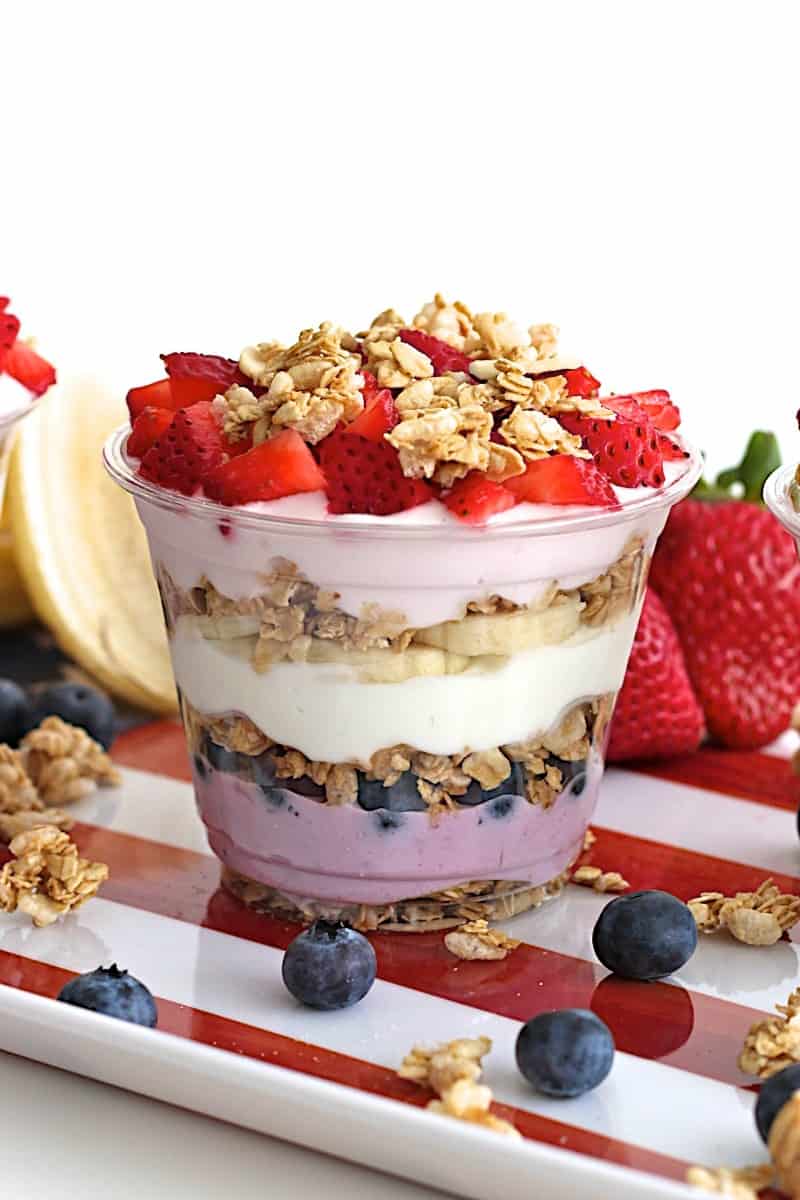 This American Flag Caprese Salad is as delicious as it is patriotic! Topped with a Blueberry Balsamic Drizzle and served with toasted baguette, it makes a perfectly-fresh and festive summer dish!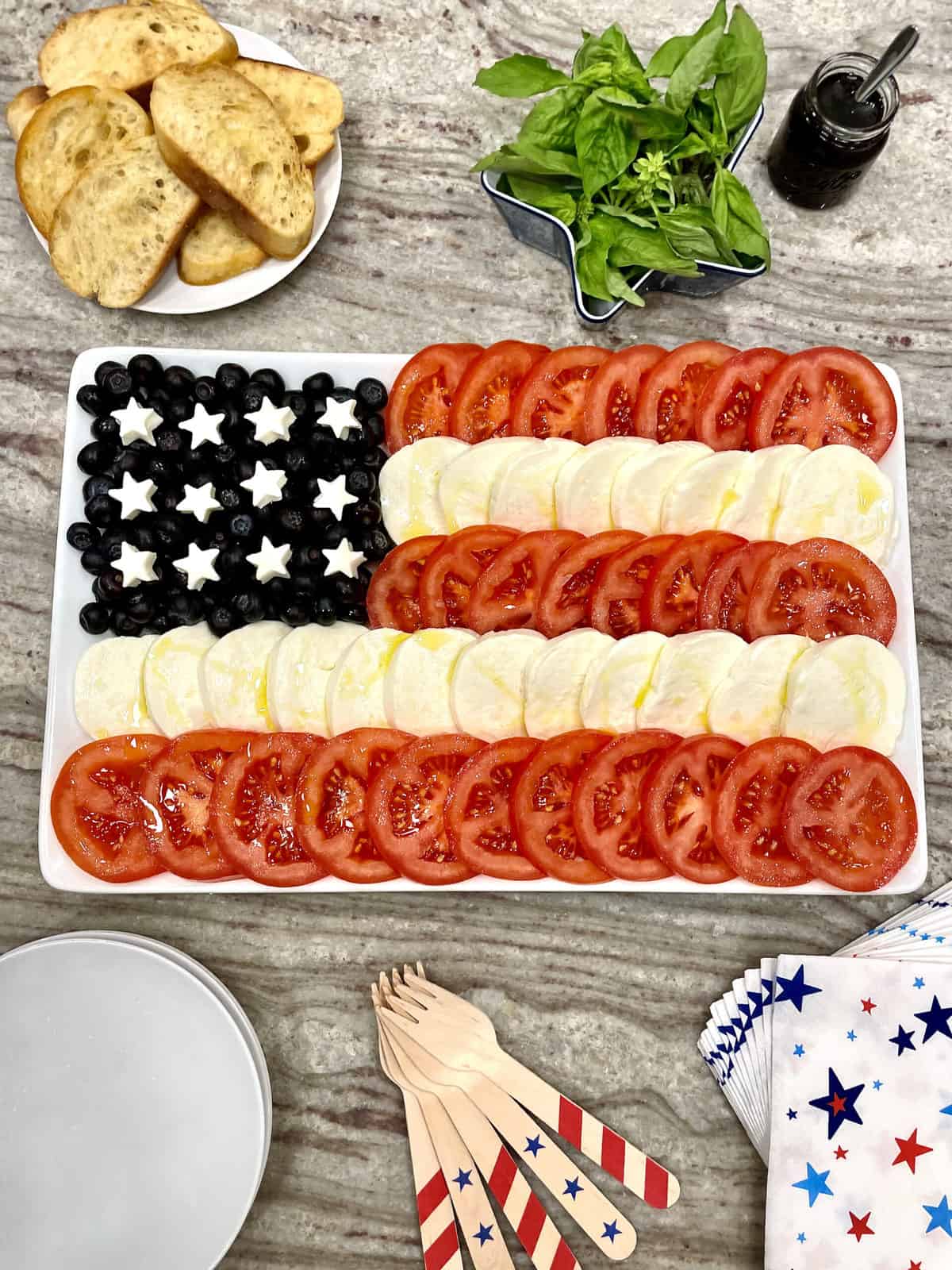 Add instant fireworks to your Patriotic cookout with this Star-Spangled Slaw. Bright red strawberries, fresh blueberries, white almond slivers and salty feta cheese make this slaw a flavorful and patriotic side dish.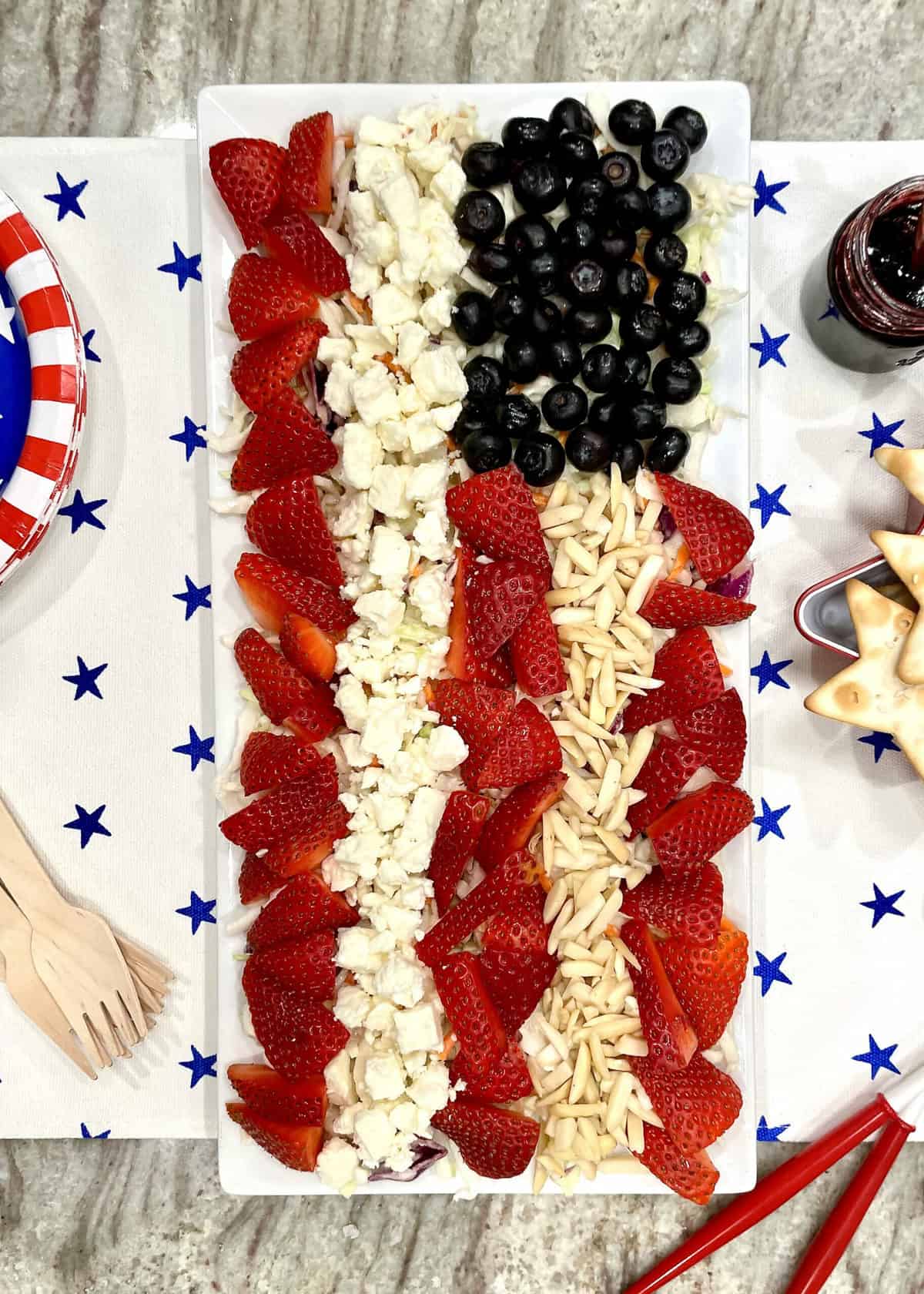 This festive American flag inspired Hot Dog Flag Board is such a cute and clever way to serve a patriotic themed meal on the 4th of July, Memorial Day and Labor Day!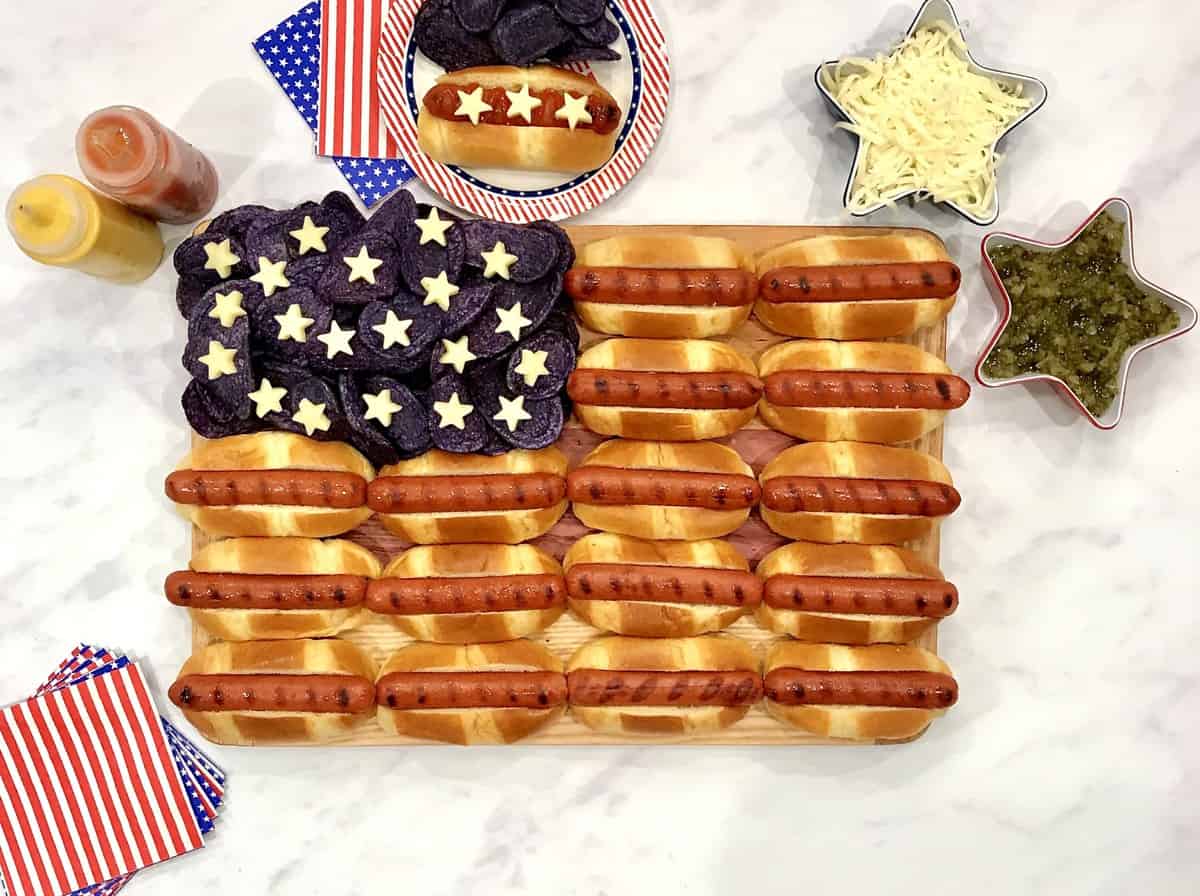 Now that your celebration is covered with festive red, white and blue deliciousness, let's mix together some great dips for your crowd to snack on. Baked tortilla chips are great to make to accompany each of these.
Move aside salsa, this Harlequin Dip is sure to attract all the chips at your next get-together. A quick and easy dip that is always a huge hit!

Grilled corn and roasted tomatoes come together is this fresh and flavorful Grilled Corn Salsa that makes for such a great summer dip or side dish!

Easier to eat and just as tasty, this Buffalo Chicken Dip recipe is a craveable twist on your favorite wings. Filling, tangy, and with just enough heat to keep things interesting, it's a dip you'll dive right into again and again!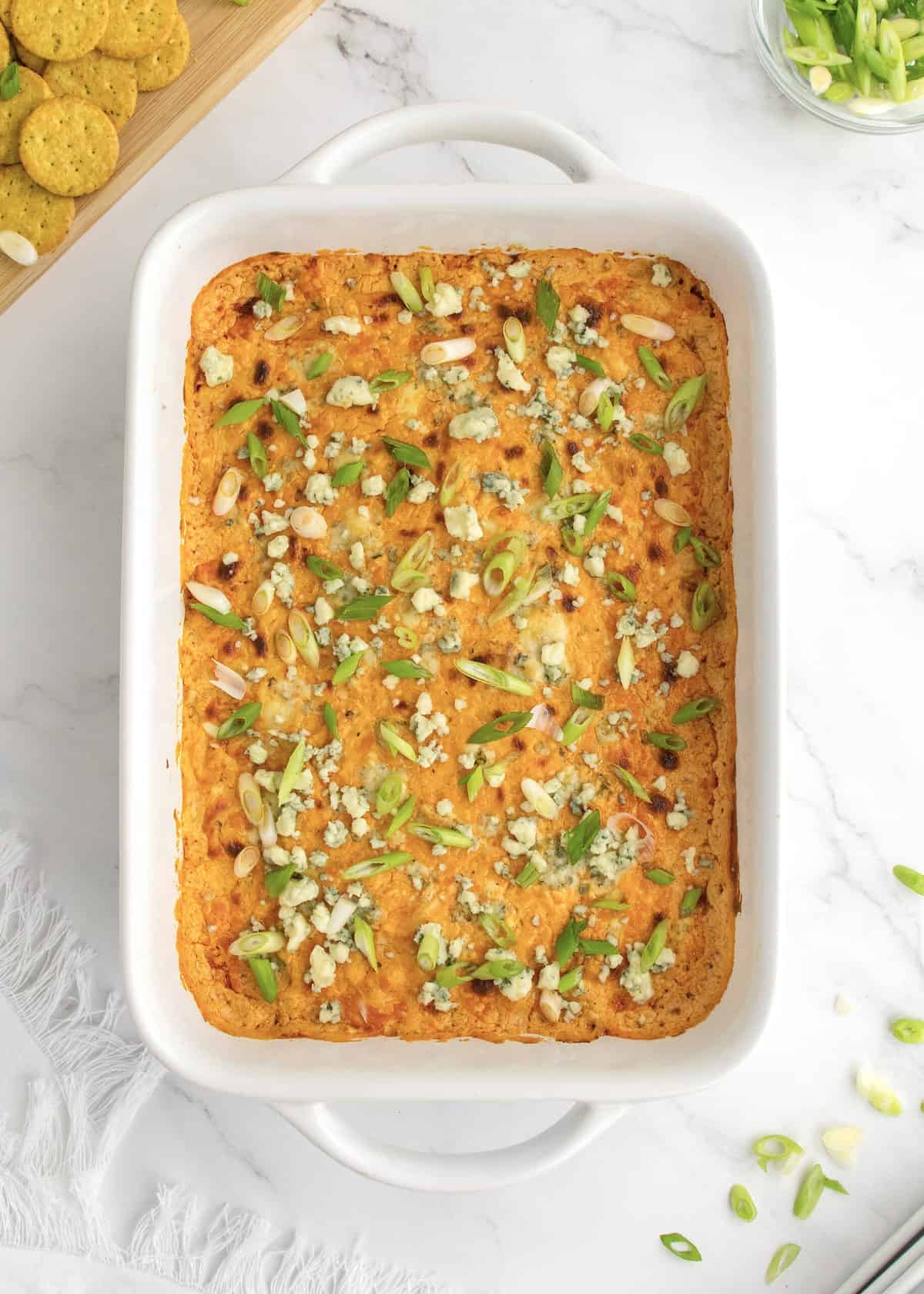 Make guacamole in your blender in a matter of minutes. Seriously, this recipe is The Best Blender Guacamole you will ever eat!

Super fresh and simple Homemade Salsa made in your blender in a matter of minutes. Pass the chips!

And here are some savory bites that can easily be eaten with your hands. These are all so great when feeding a hungry crowd.
Fire up the grill for these awesome Bacon-Wrapped Grilled Chicken Skewers that will instantly become the stars of your game day grub!

Forget the grill, Skillet Sliders seared to perfection on the stovetop are the way to go! When cooked right, they turn out with the most perfect crust and juicy center every single time.

These Bacon-Wrapped Cheeseburger Bites are cute, creative and crowd-pleasing! The perfect finger food!

Because it doesn't get more American than hot dogs at an outdoor celebration, take it up a notch and serve these grilled cheese hot dogs. They're always a huge hit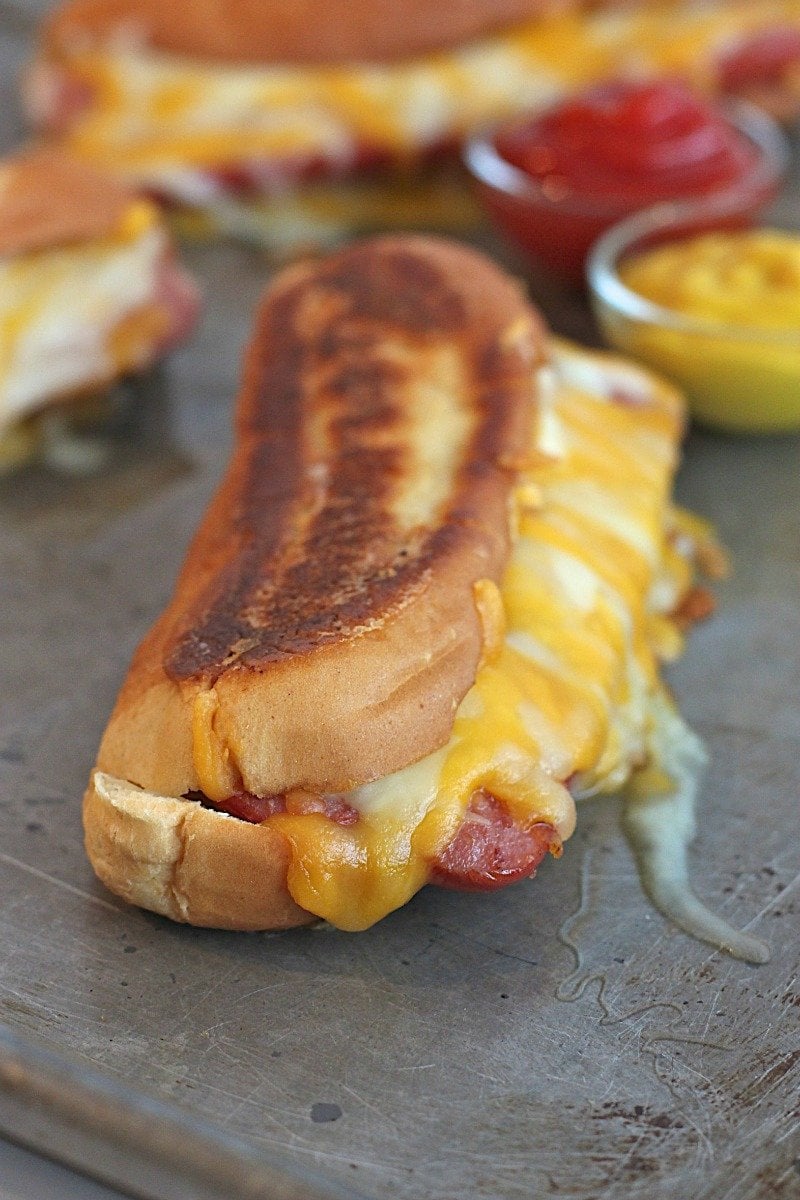 Cornbread! Cornbread! Cornbread! An outdoor summertime meal is not complete without a side of cornbread. Enjoy these creative and delicious cornbread recipes at your celebration.
Crumbled cornbread layered with veggies and Ranch dressing for a tasty Cornbread Salad that's party perfect!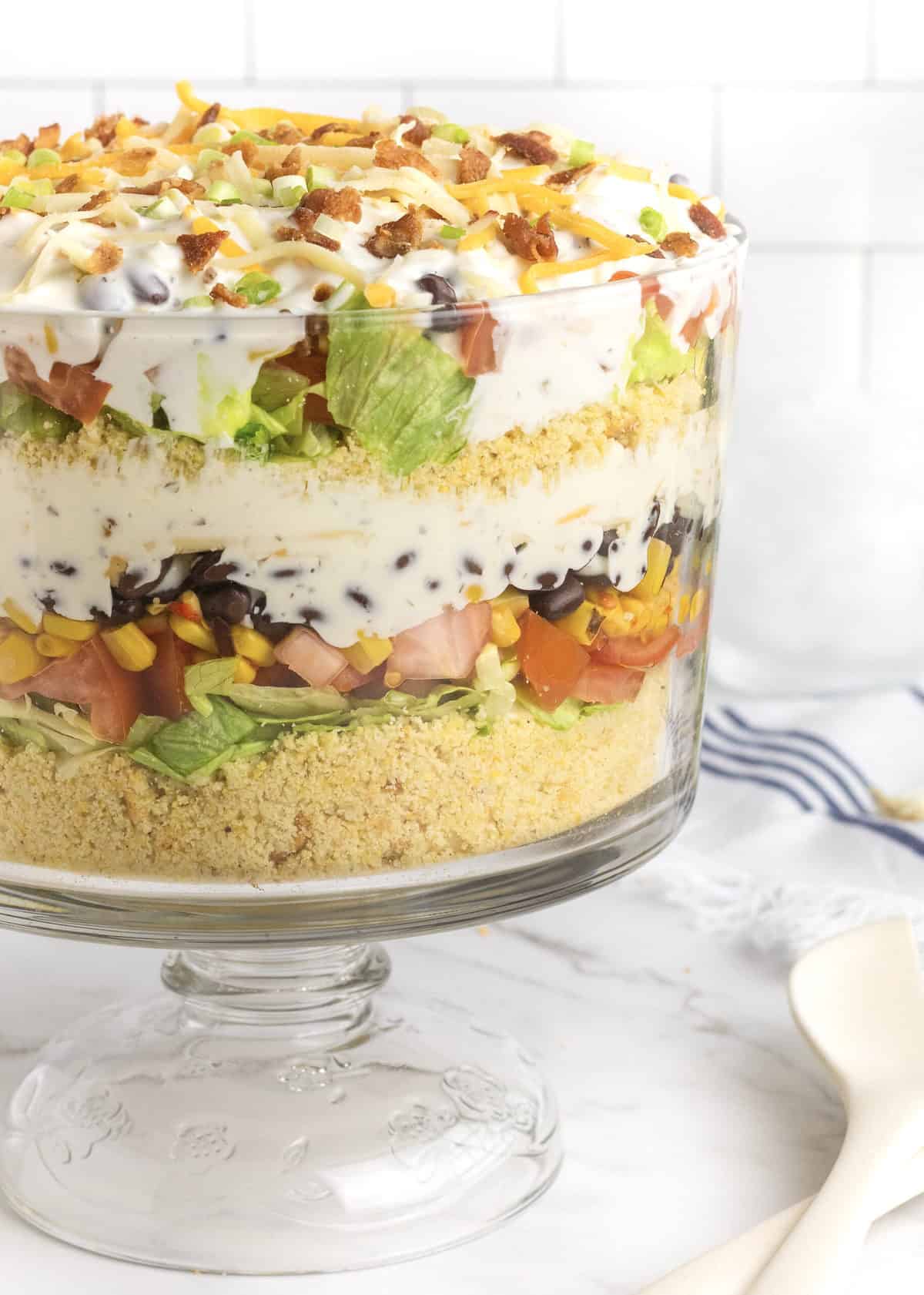 This Cheesy Corn Cornbread is crispy on the outside and super moist on the inside. The spice from the jalapeno is well balanced with the gooey cheese and crisp corn you get in every bite. It's so good!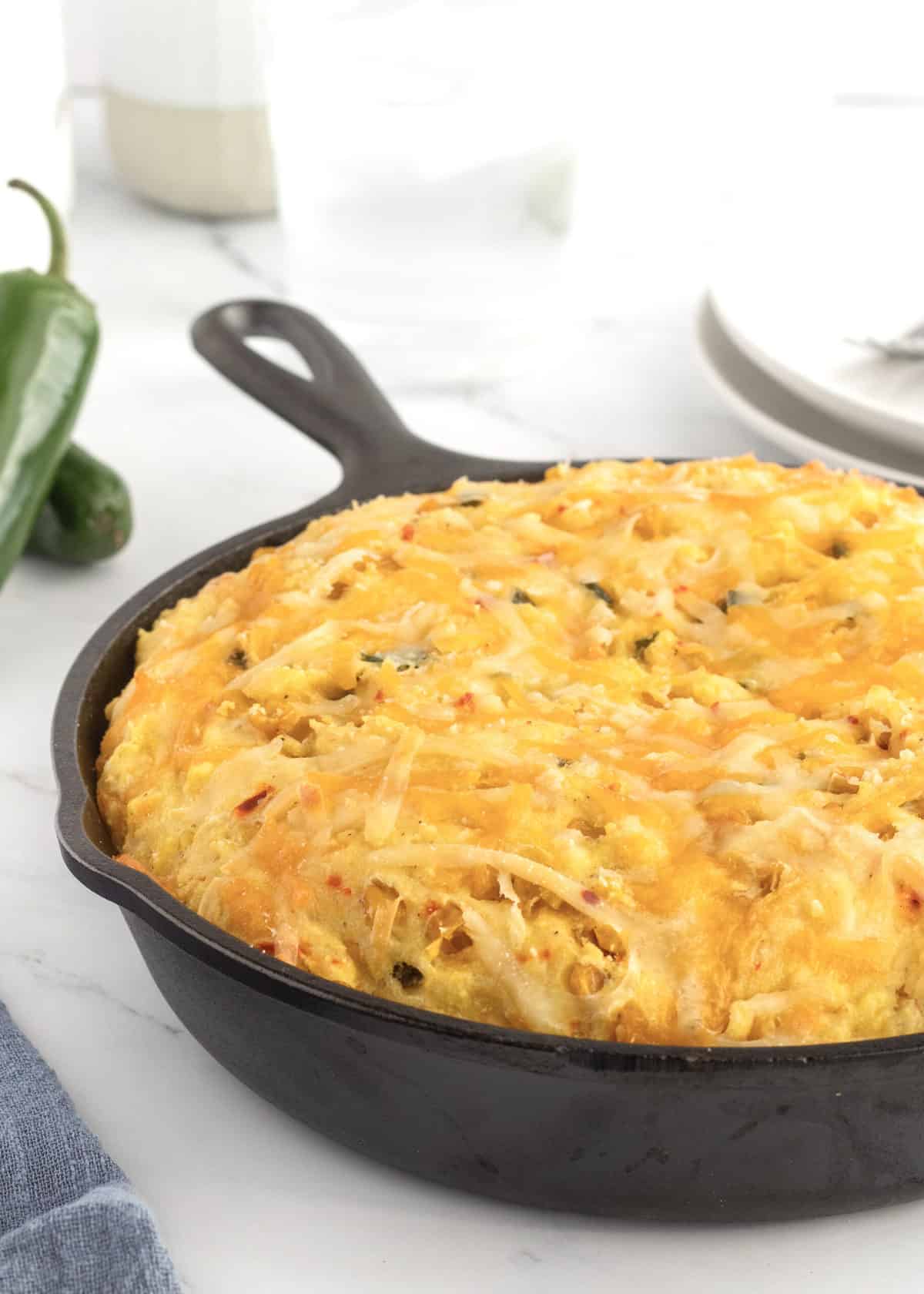 These Honey Corn Muffins are moist, sweet, and full of creamy corn. They go great with a bowl of hearty chili, a plate of saucy barbecue or as a take-along for your next potluck!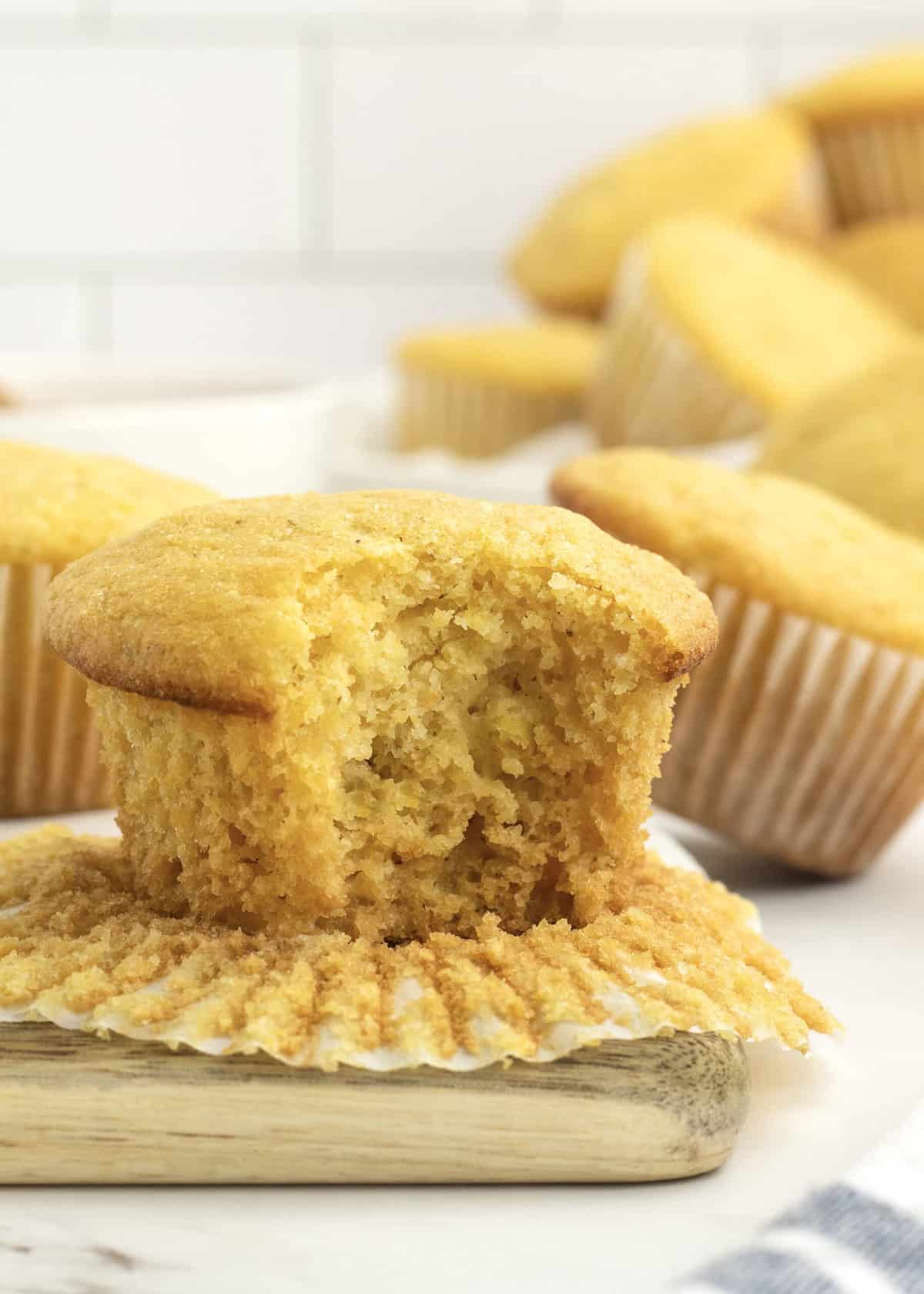 These sweet and savory Easy Baked Beans are a no-brainer for your summer cookout. Made with thick bacon, fresh green pepper and plenty of brown sugar, they make a delicious side everyone will love.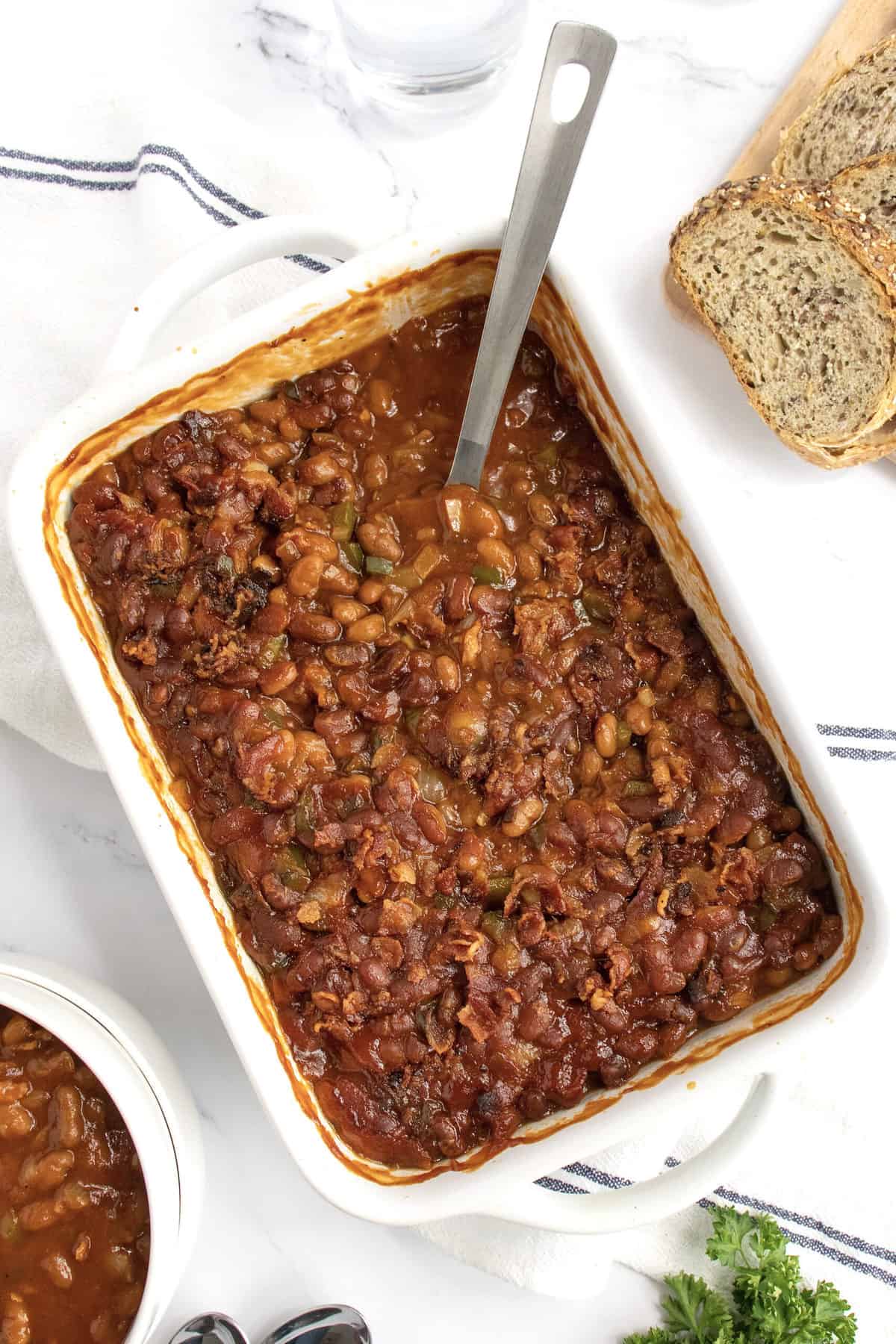 Of course we couldn't put together a summertime recipe round-up without everyone's favorite summer staple, watermelon!! This watermelon-feta salad is a refreshing addition to any summertime menu.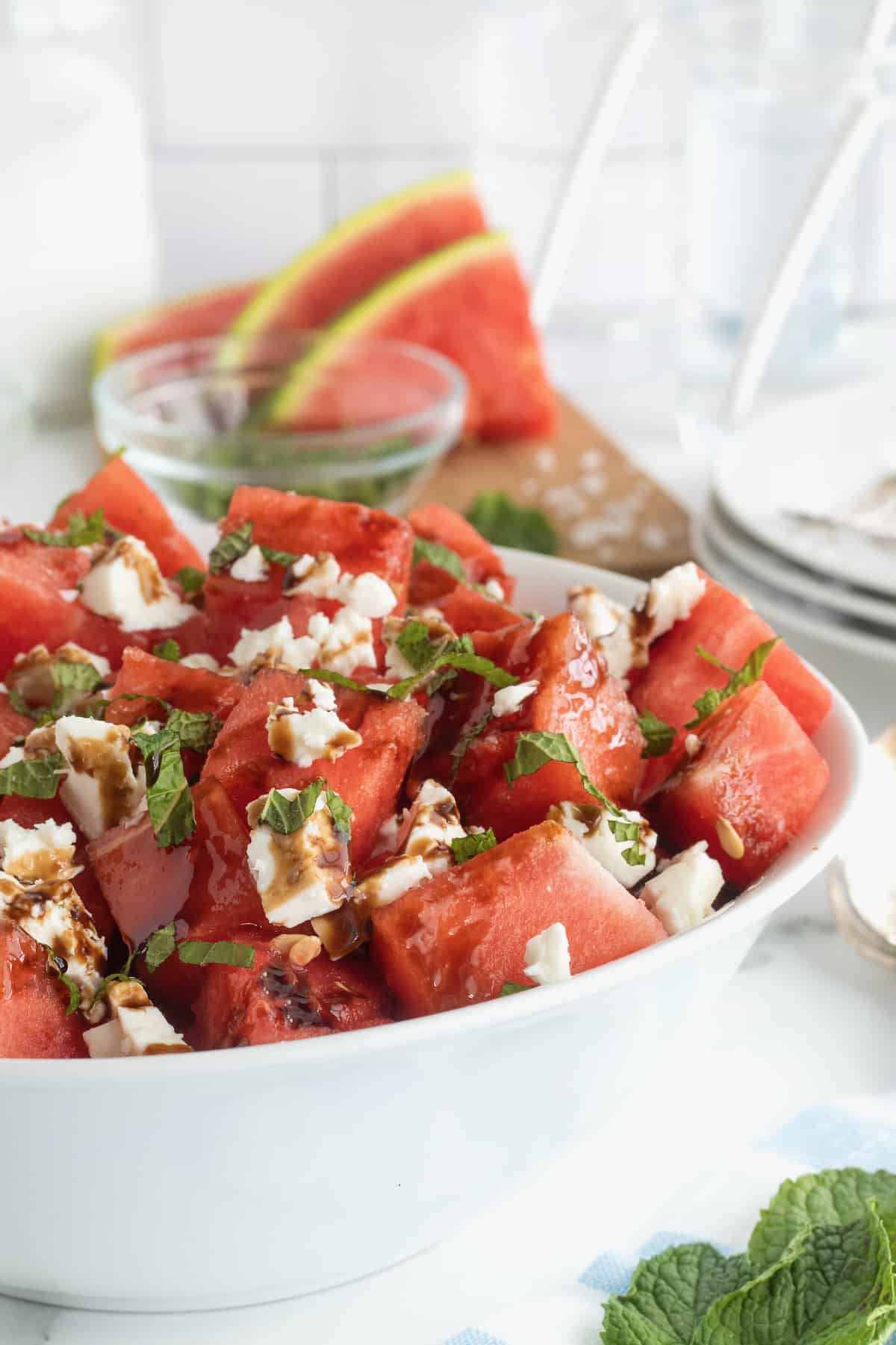 Now that you have a great selection of festive recipes to choose from along with easy and delicious appetizers, mains and sides, let's finish strong with some decadent desserts.
These S'mores Pudding Cookies are chewy cookies loaded with all the yumminess of a s'more. Mmmm-AZING!!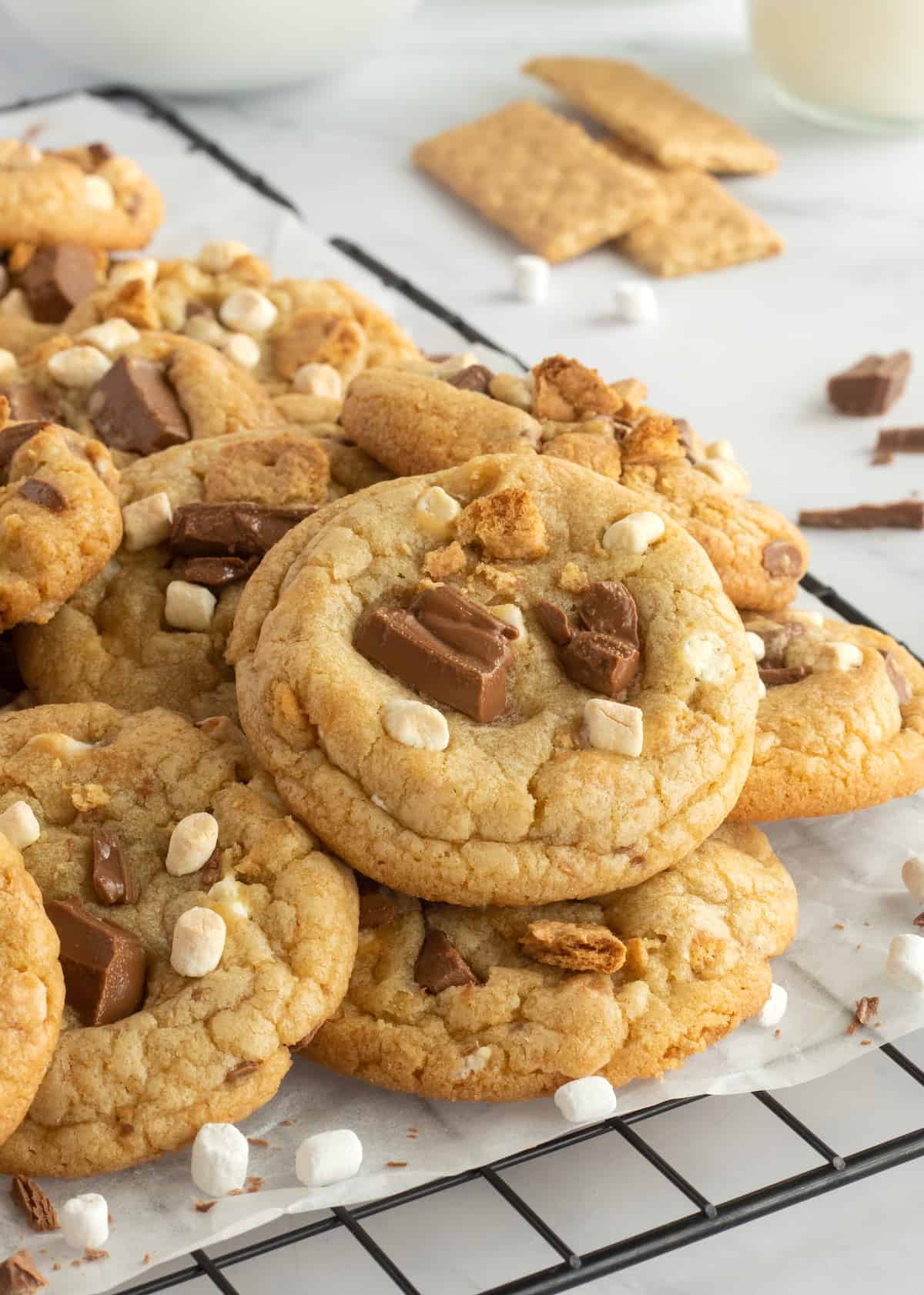 These homemade ice cream sandwiches will have you screaming for ice cream for sure. So yummy!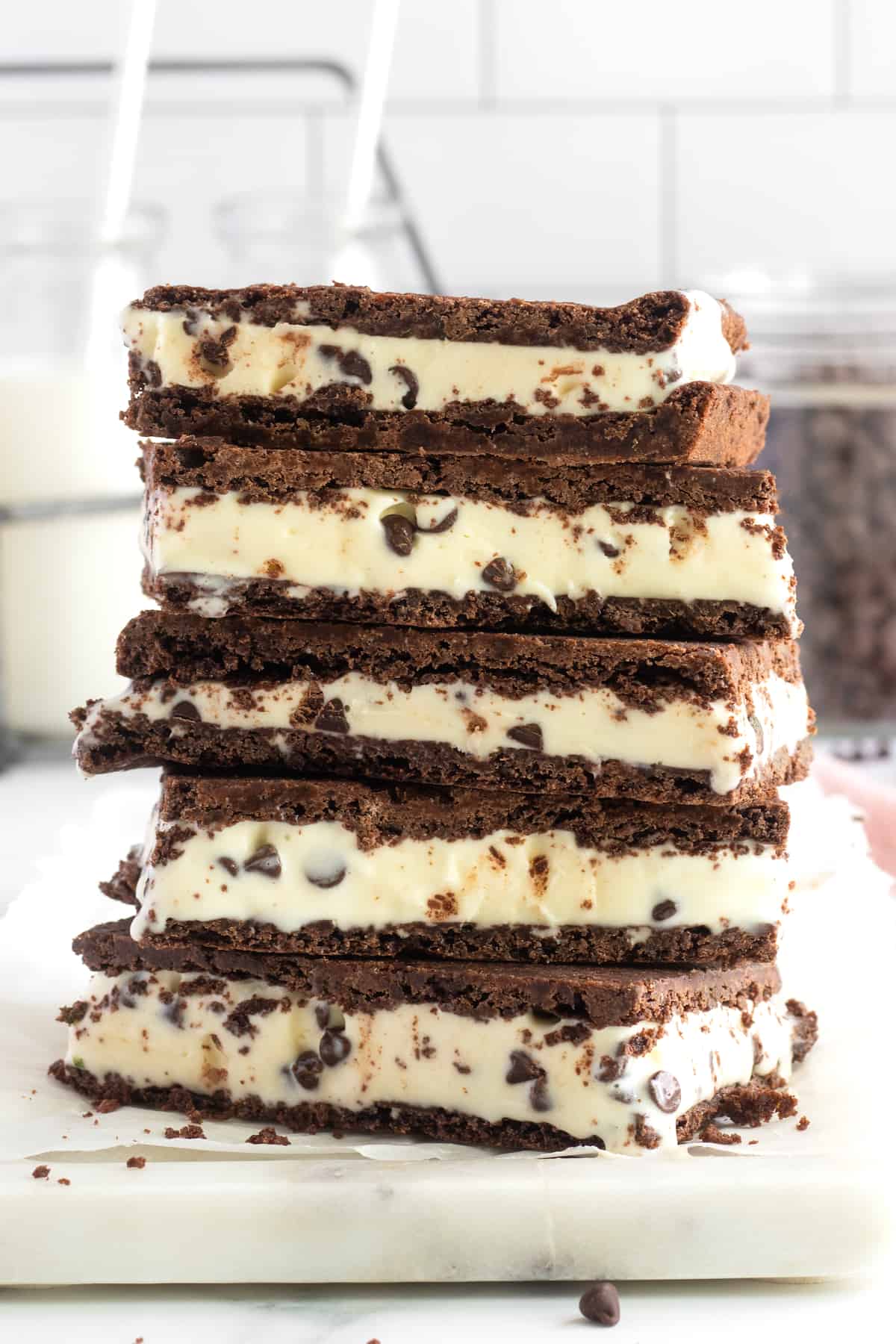 This chocolate chocolate chip sheet cake is hands down the best sheet cake! Moist chocolate cake, creamy chocolate frosting and topped with chocolate chips. Such a great dessert to make for a crowd!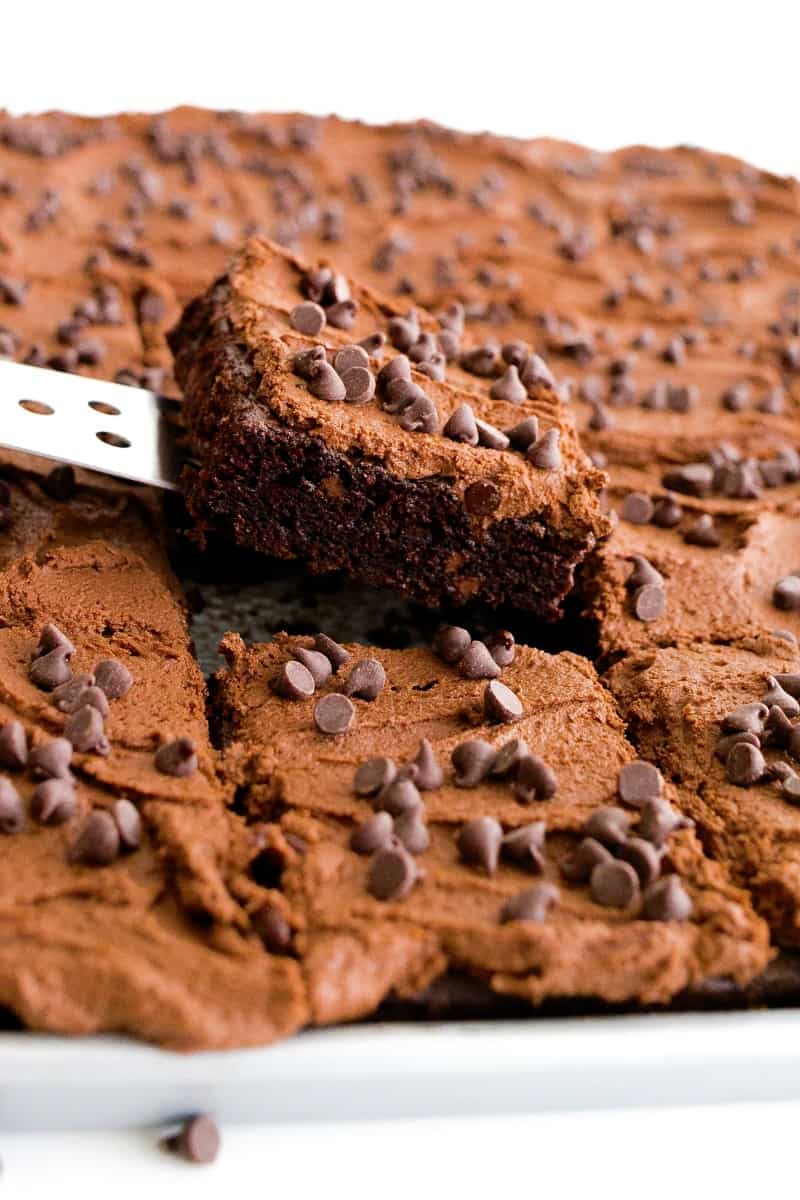 Fresh peaches and cherries are more summertime musts. Here are a couple of recipes that you will want to bake all summer long. Mmmmm…I can smell my kitchen now!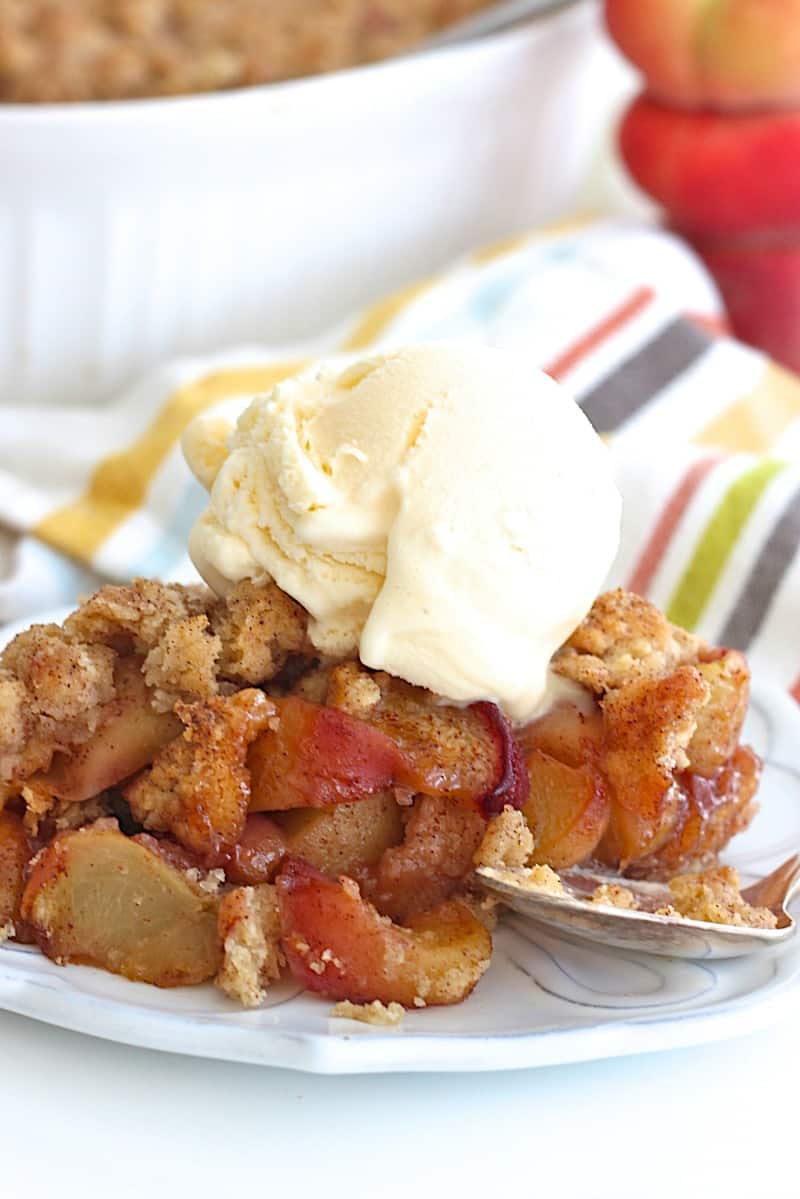 A stunning double-crusted Fresh Cherry Pie for a show-stopping summer dessert!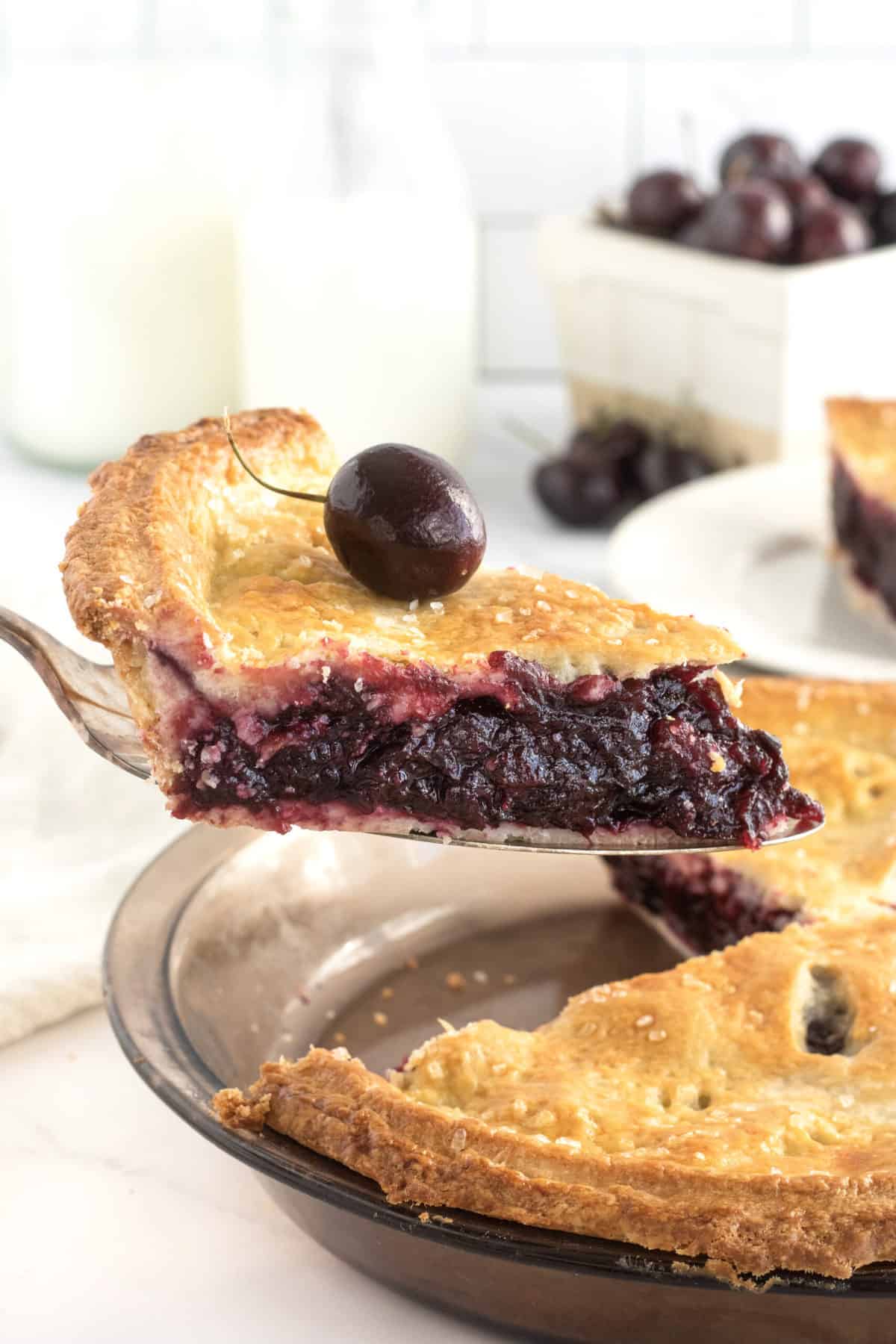 Now for some refreshments everyone is sure to love!
Ice chest tea is sweet, delicious and refreshing. So great to make ahead and it's so nice that people can just serve themselves out of ice chest.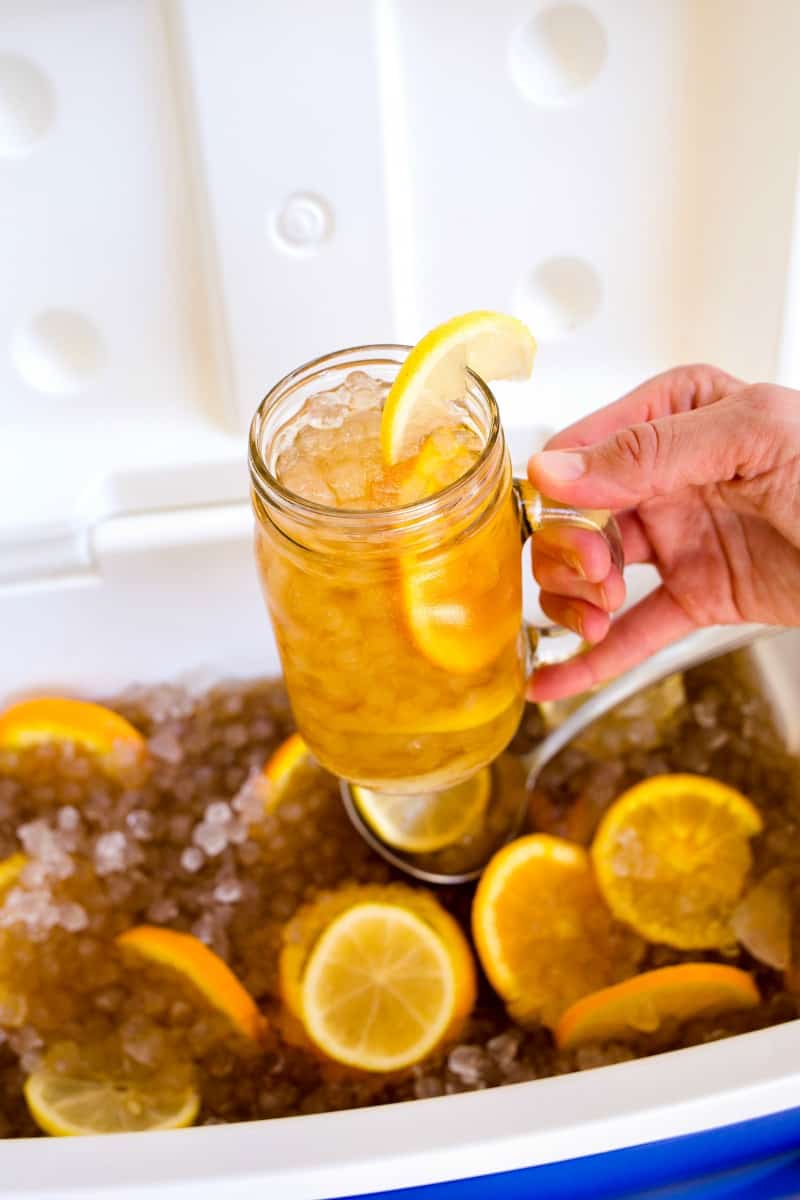 When the celebration calls for a cocktail, this light yet boozy drink of mezcal, bourbon and blueberry is cheers-worthy for sure. Such a fun and yummy cocktail!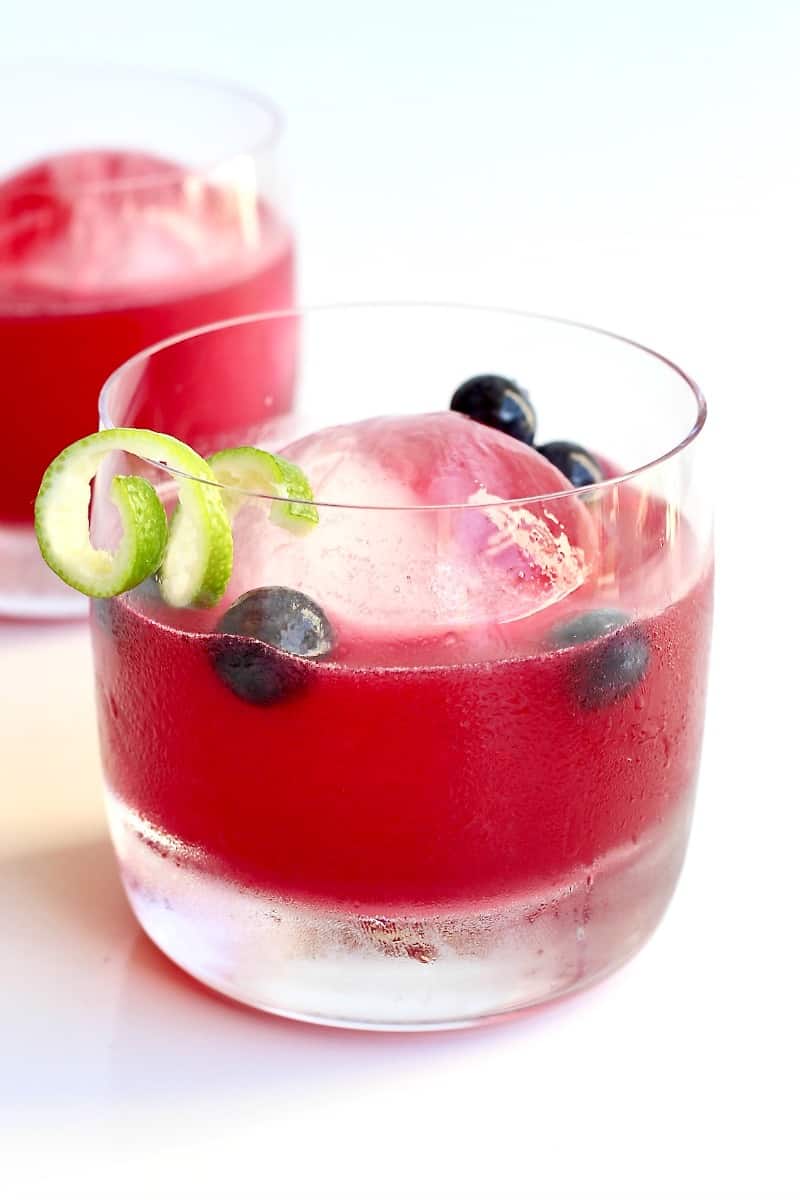 I hope you enjoy these recipes all summer while celebrating our great nation with your friends and family! If you make any of these Patriotic Potluck Recipes, be sure to snap a picture and share it with me or tag me on Instagram @thebakermama so I can see.
I love seeing how inspired and creative y'all get with the recipes I share. Enjoy!
x0x0,