An American Flag Pancake Board is such a simple and festive way to start a patriotic holiday!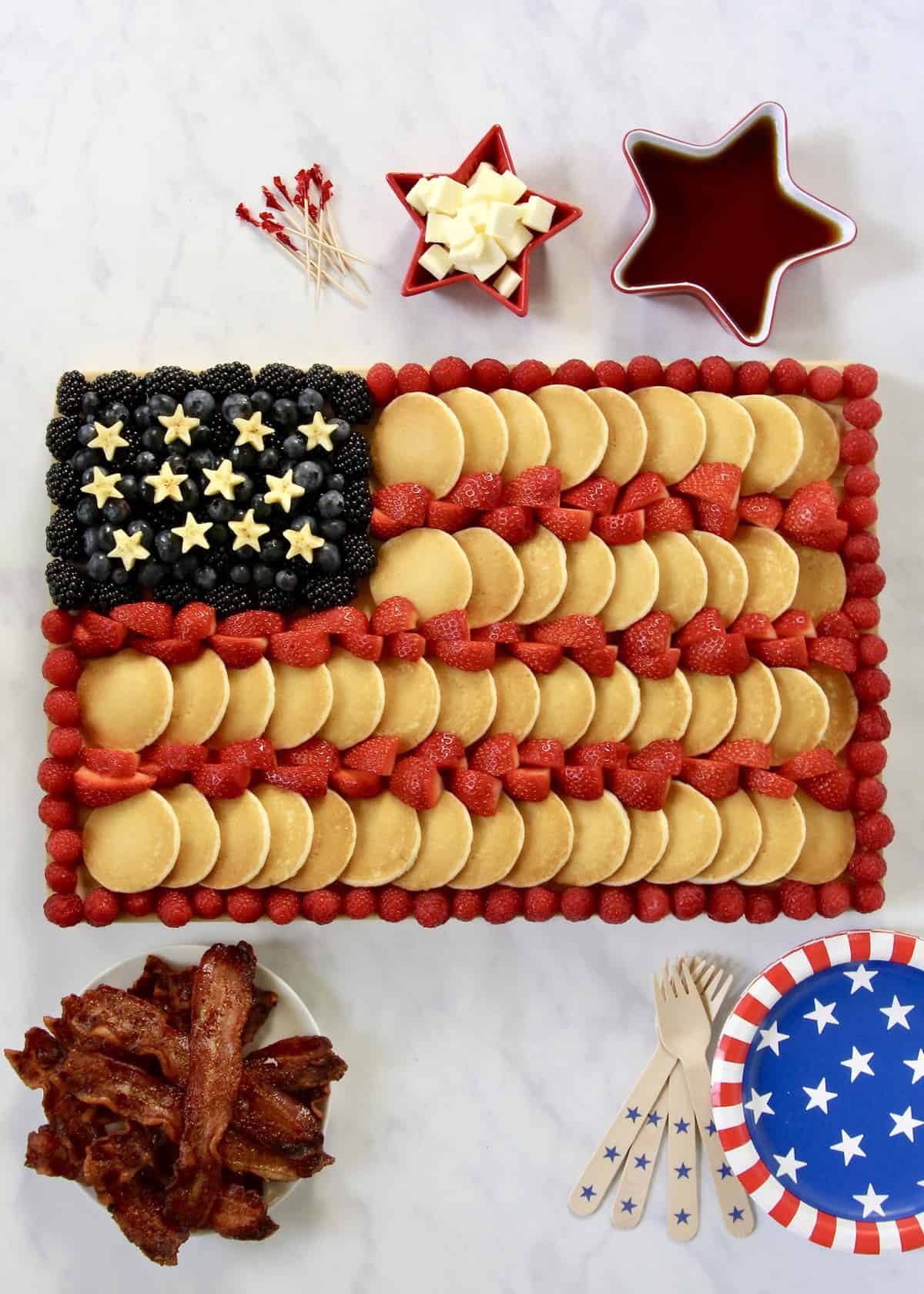 America, the Tasty!
I'm officially obsessed with the flag boards! They're so festive and such a beautiful way to serve food on a patriotic holiday. I mean, how cute is this pancake flag board?! It's made with mini pancakes and fresh fruits for a fun and festive way to kick off the holiday!
A pancake flag board would make for such a festive family breakfast or brunch with friends on Memorial Day, 4th of July and Labor Day. With pre-made pancakes, it comes together in a matter of minutes which gives you more time to spend celebrating the holiday with your loved ones.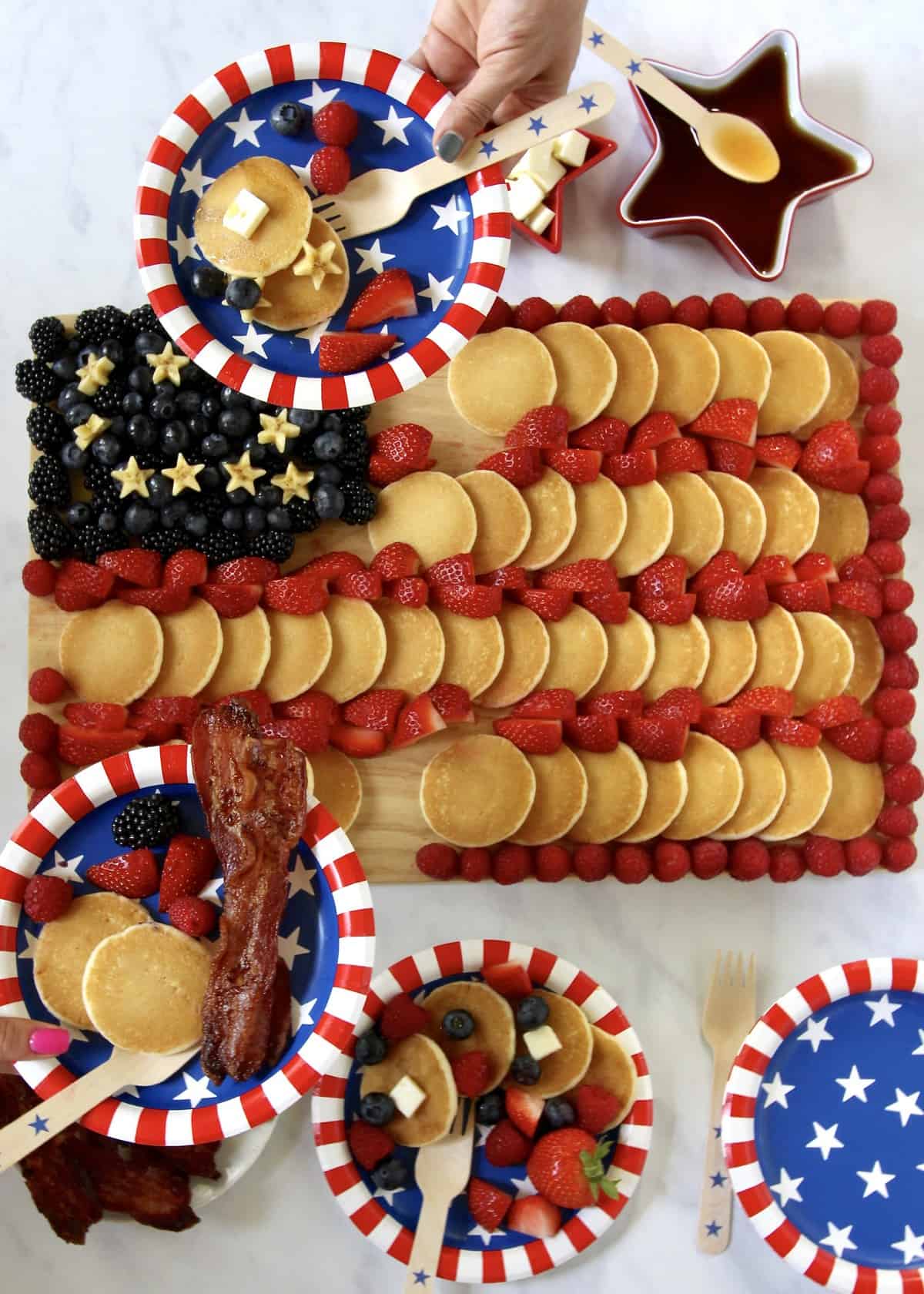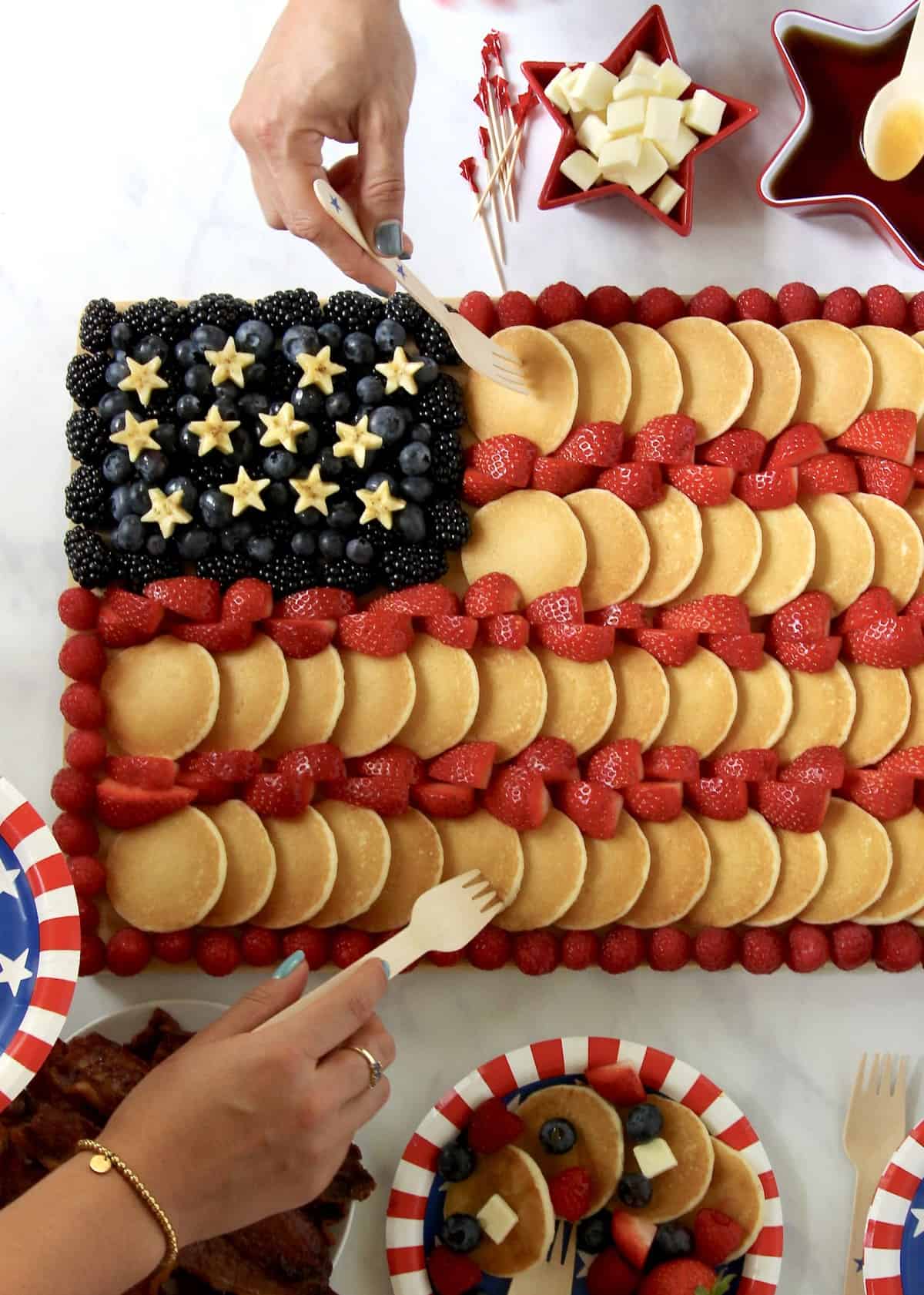 What Do I Need to Make an American Flag Pancake Board?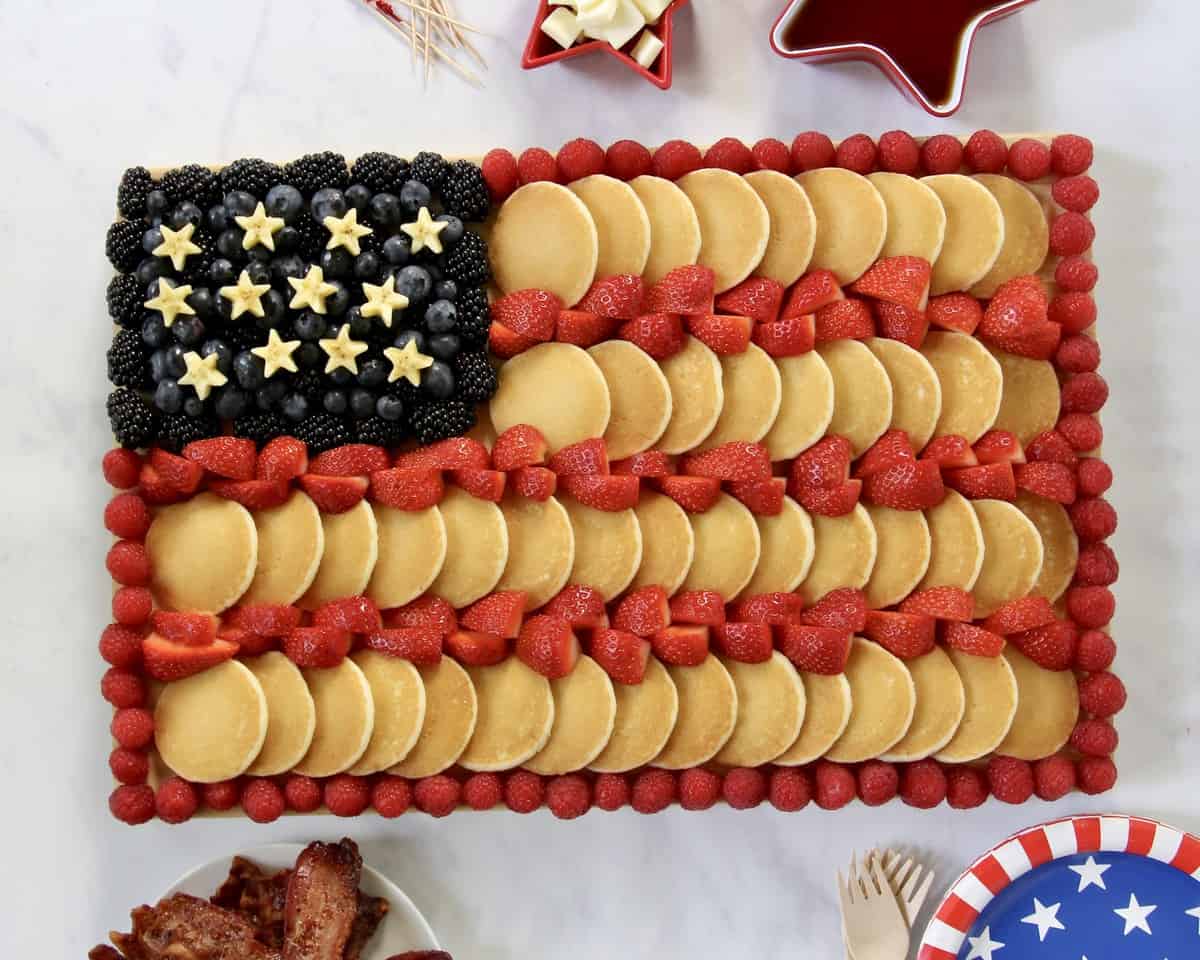 How to Make an American Flag Pancake Board
Start by filling the top left corner with blackberries and blueberries.
Line the rest of the board with raspberries.
Place mini pancakes in rows across the board, leaving space in between each row for strawberries to create the red stripes.
Fill in the spaces between the rows of pancakes with strawberries.
Cut mini stars out of slices of bananas with a mini star cutter. Place them across the blueberries and blackberries in the top left corner of the board.
Put mini cuts of butter and maple syrup in festive star bowls and add a side of baked bacon.
Serve and let everyone ooh and aah over how amazingly patriotic and delicious this breakfast is!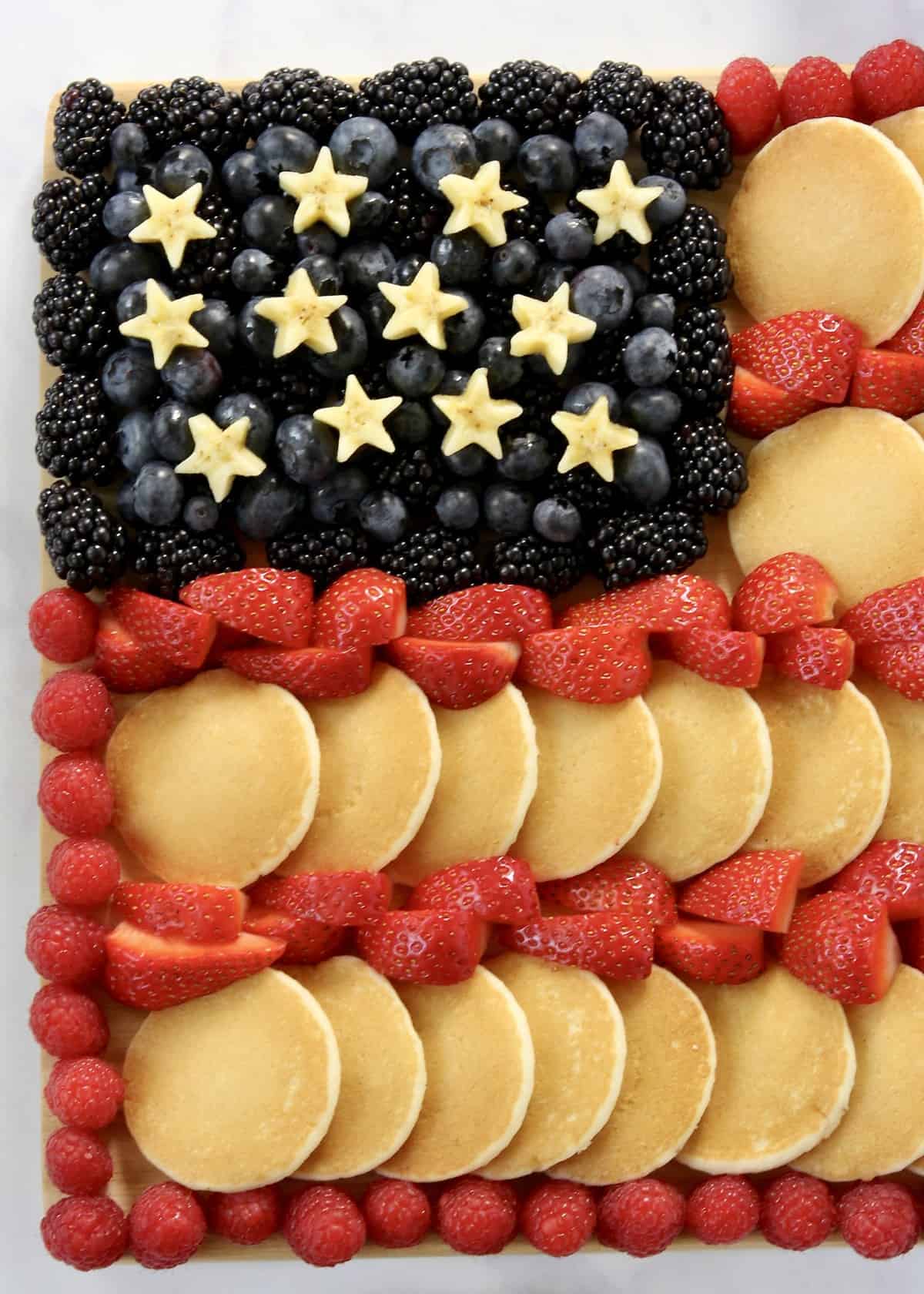 How to Serve an American Flag Pancake Board
Don't worry about the mini pancakes being hot when you serve them as this is more of a snack breakfast and the mini pancakes are actually very tasty at room temperature. Just be sure to defrost them completely or heat them in the microwave if you are using the frozen pancakes.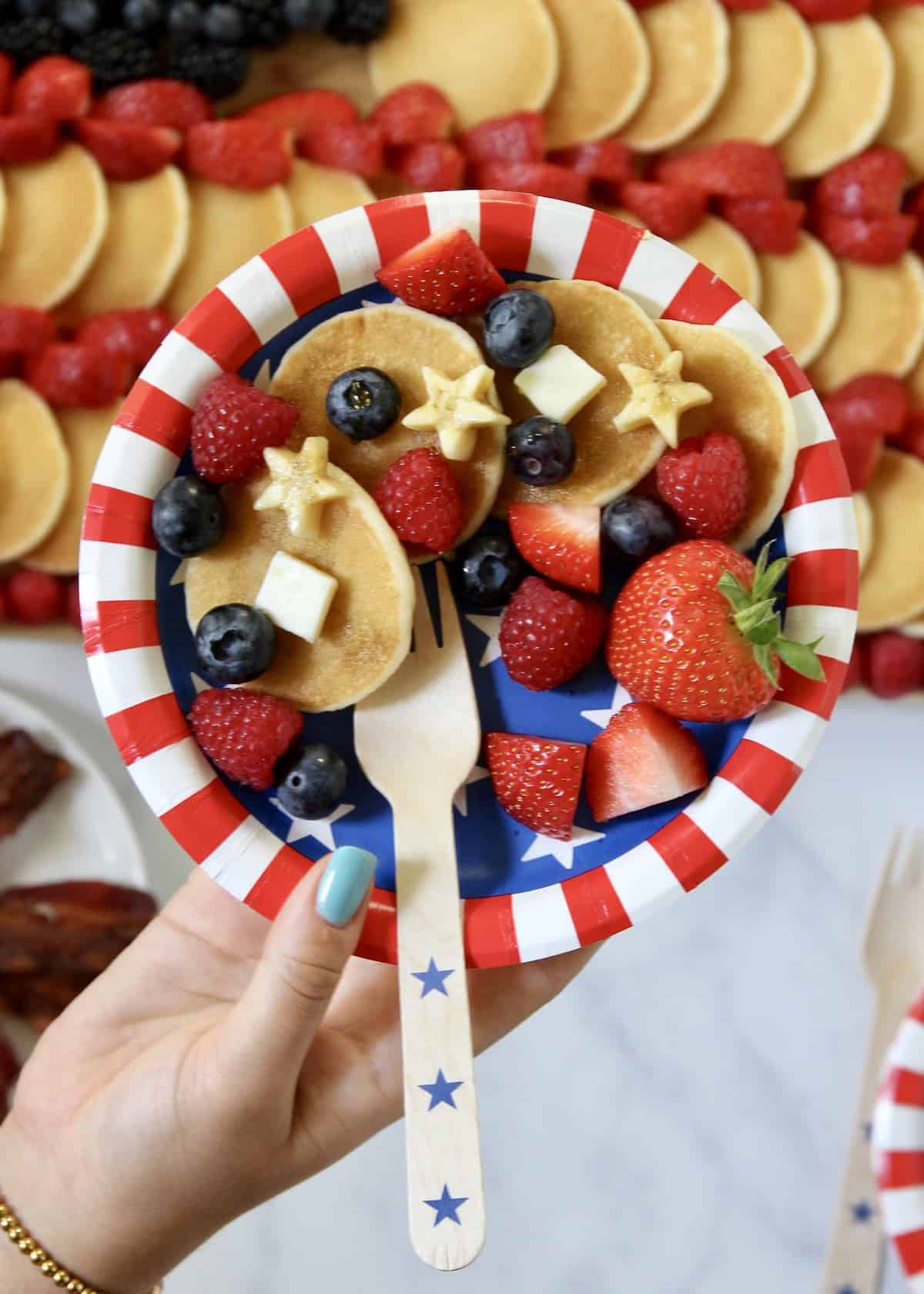 Happy 4th, friends! Here's to a fun, safe and delicious holiday! If you make this American Flag Pancake Board, be sure to snap a picture and share it with me on Instagram @thebakermama so I can see and others can be inspired.
I love seeing you make and enjoy the recipes and ideas I share.
xoxo,

Print