No need to wait for the leaves to start dropping to enjoy My Favorite Recipes for Fall Baking! From perfectly-spiced pumpkin bread to pecan pie bites and savory corn bread, you're sure to fall for these autumn treats!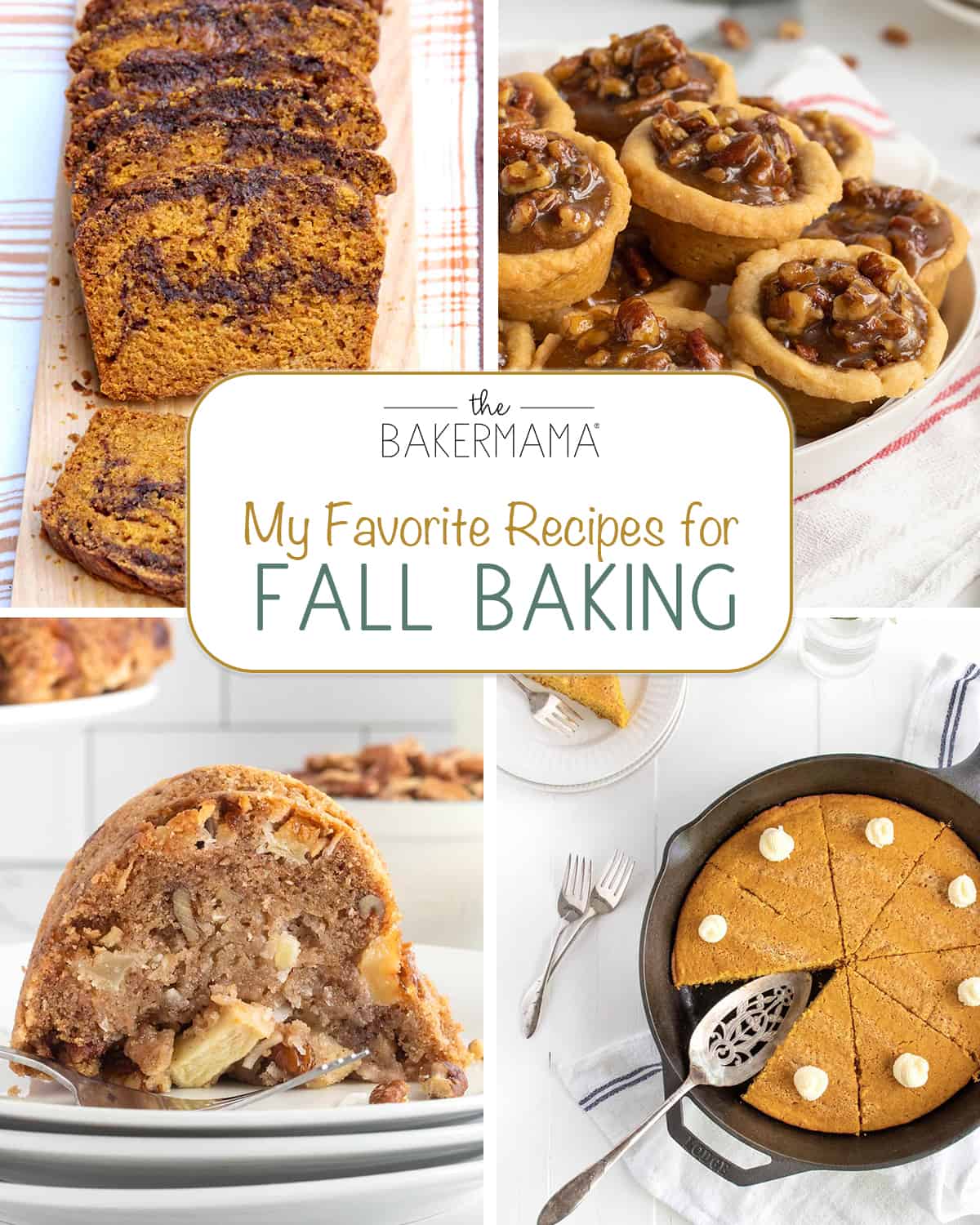 Slightly sweet, dense and incredibly moist, this truly is the Perfect Pumpkin Bread. Served warm with a pat of butter, it's a fall treat you'll make again and again.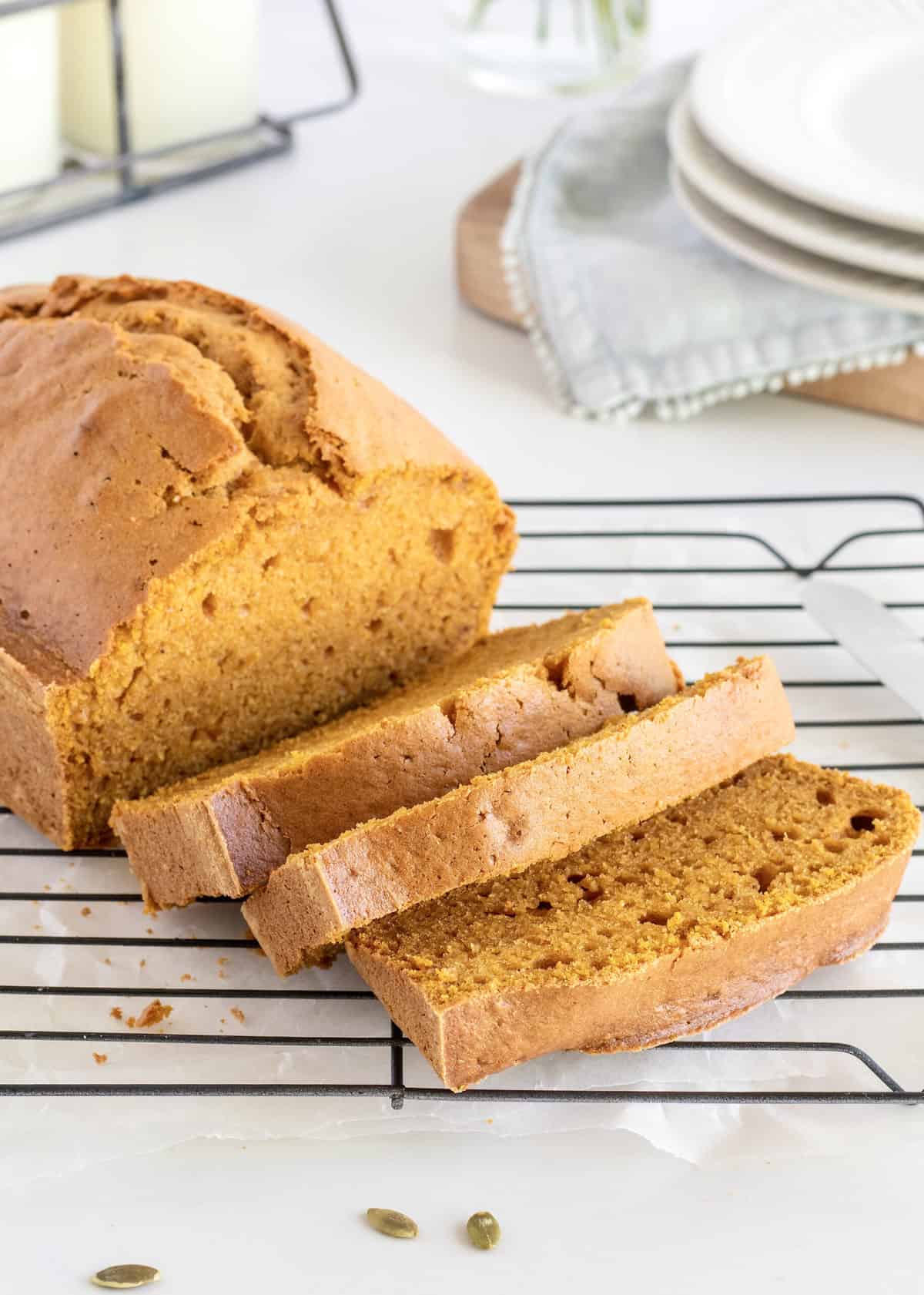 There's no sacrificing flavor with this Healthy Flourless Fresh Apple Bread. No flour needed, sweetened with honey, and loaded with fresh apples, it's quick to make and tastes so great!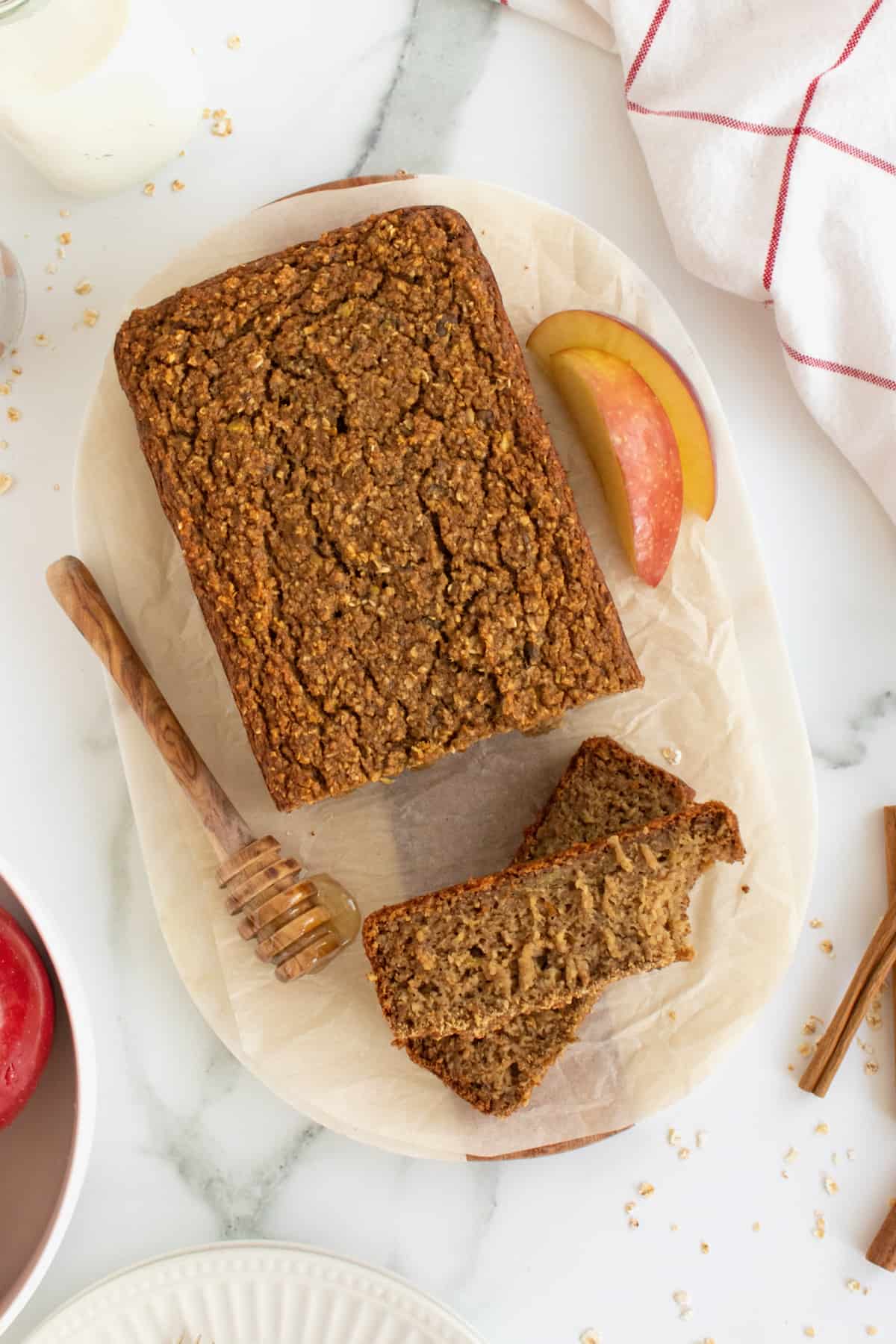 Tuck yourself away in the pantry and nosh this Cinnamon Swirled Pumpkin Bread in stealth mode. It's so scrumptious, you won't want to share.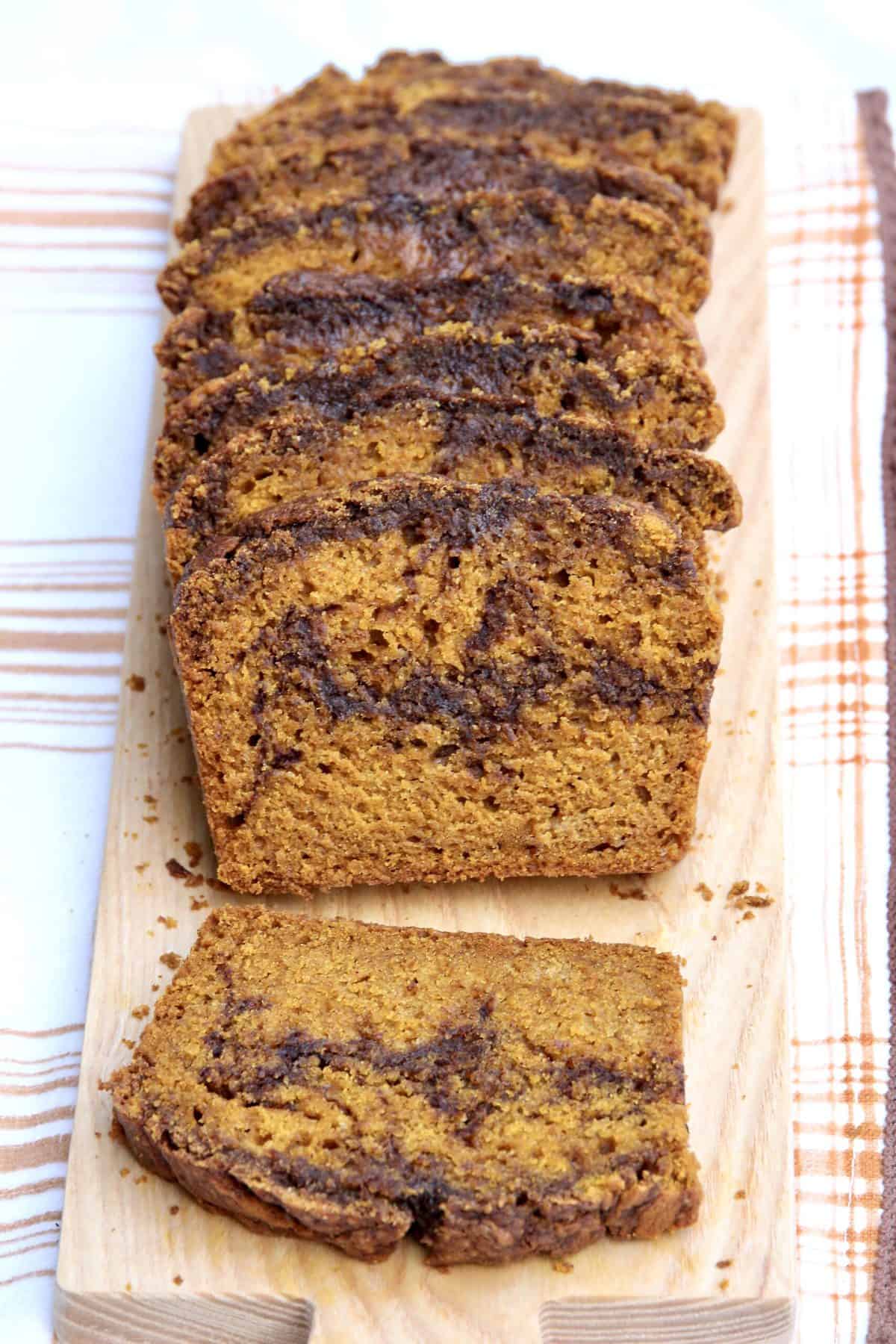 ust 6 ingredients is all it takes to make this hearty loaf of Healthy Flourless Pumpkin Bread that's naturally sweetened with maple syrup. It's perfection, any way you slice it.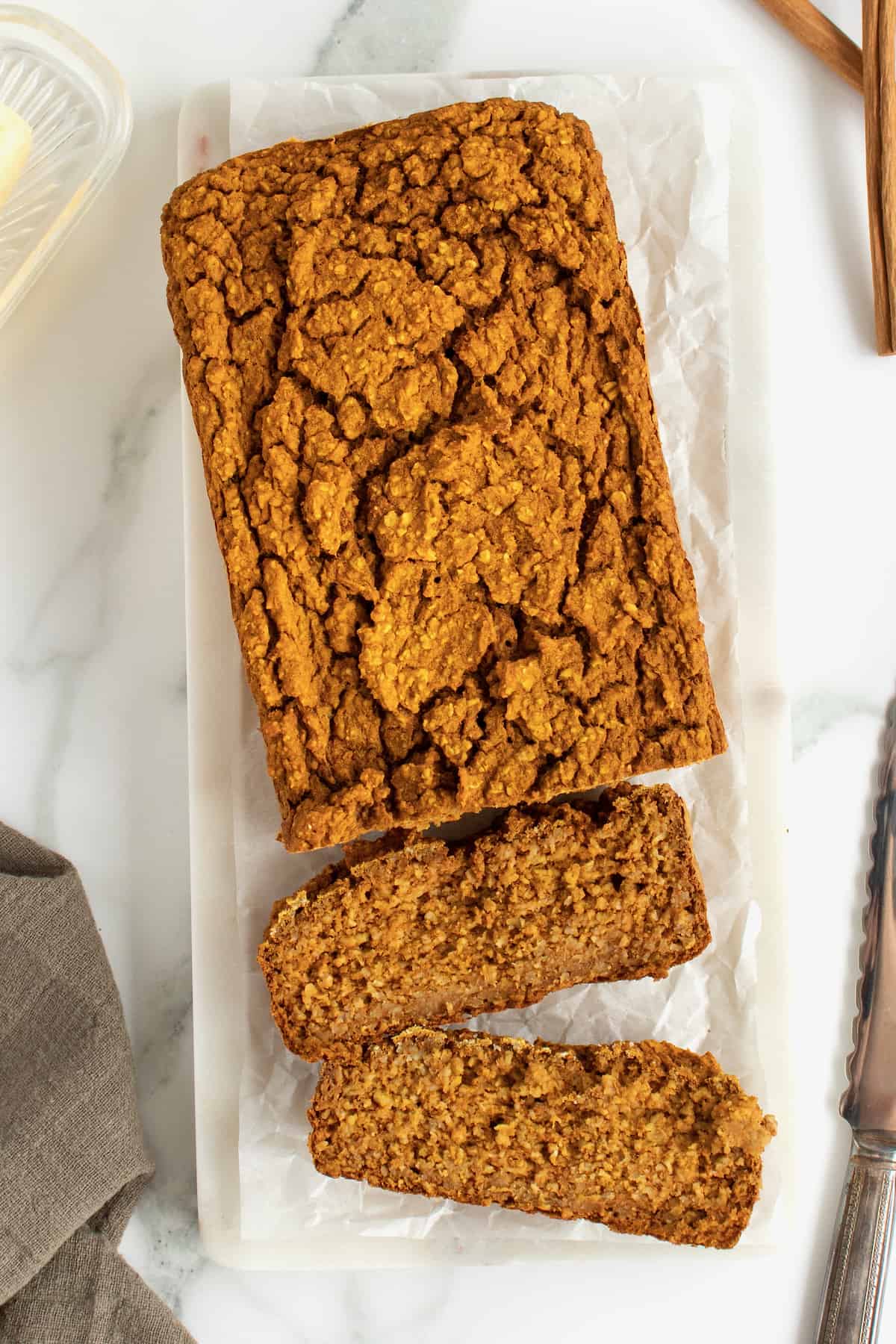 This incredibly moist and flavorful Pumpkin Carrot Cake gives you the best of so many fall flavors!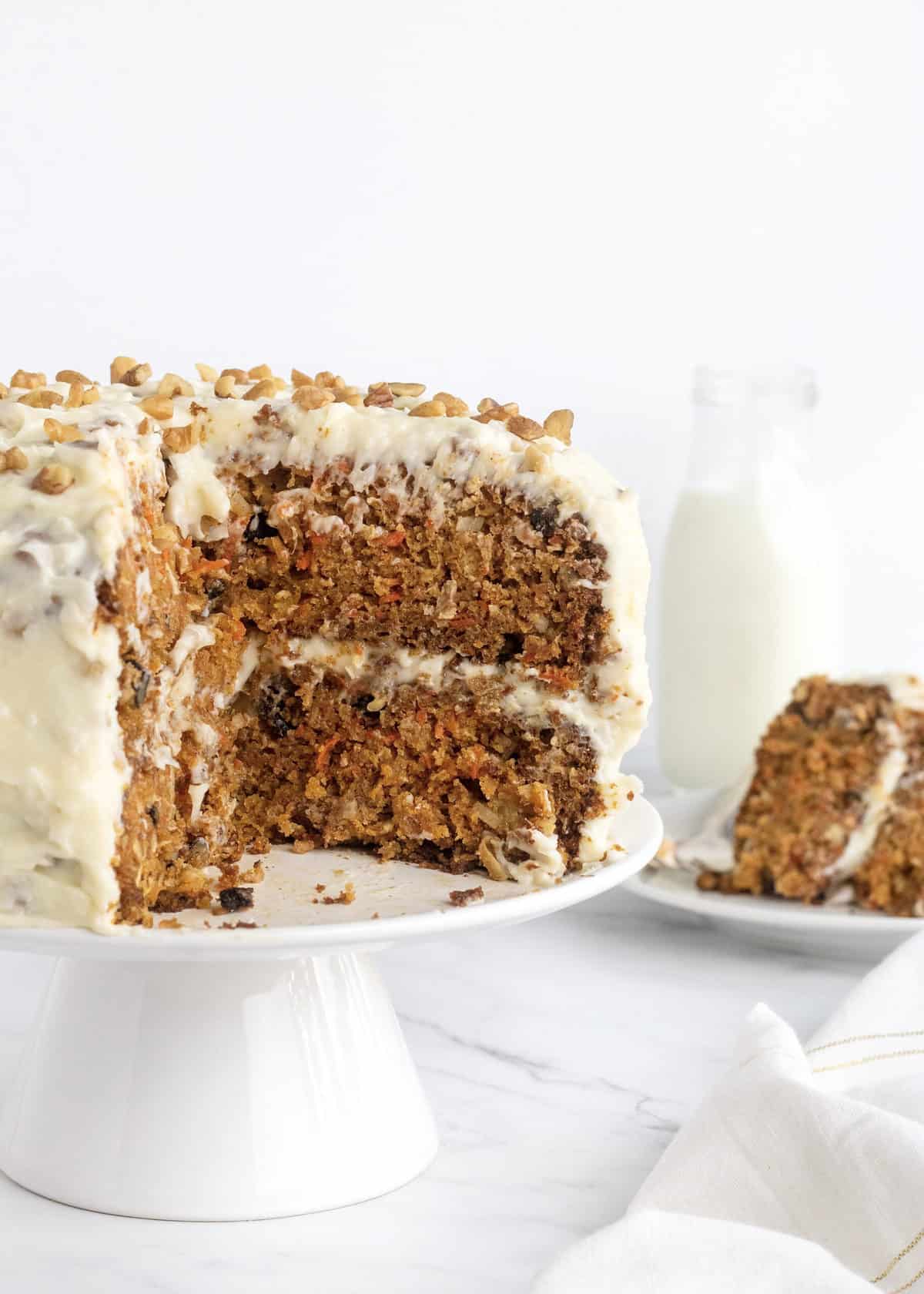 This Fresh Apple Cake is an unbelievably moist cake that's loaded with chunks of tart apples and crunchy pecans. One slice and you'll be begging for more!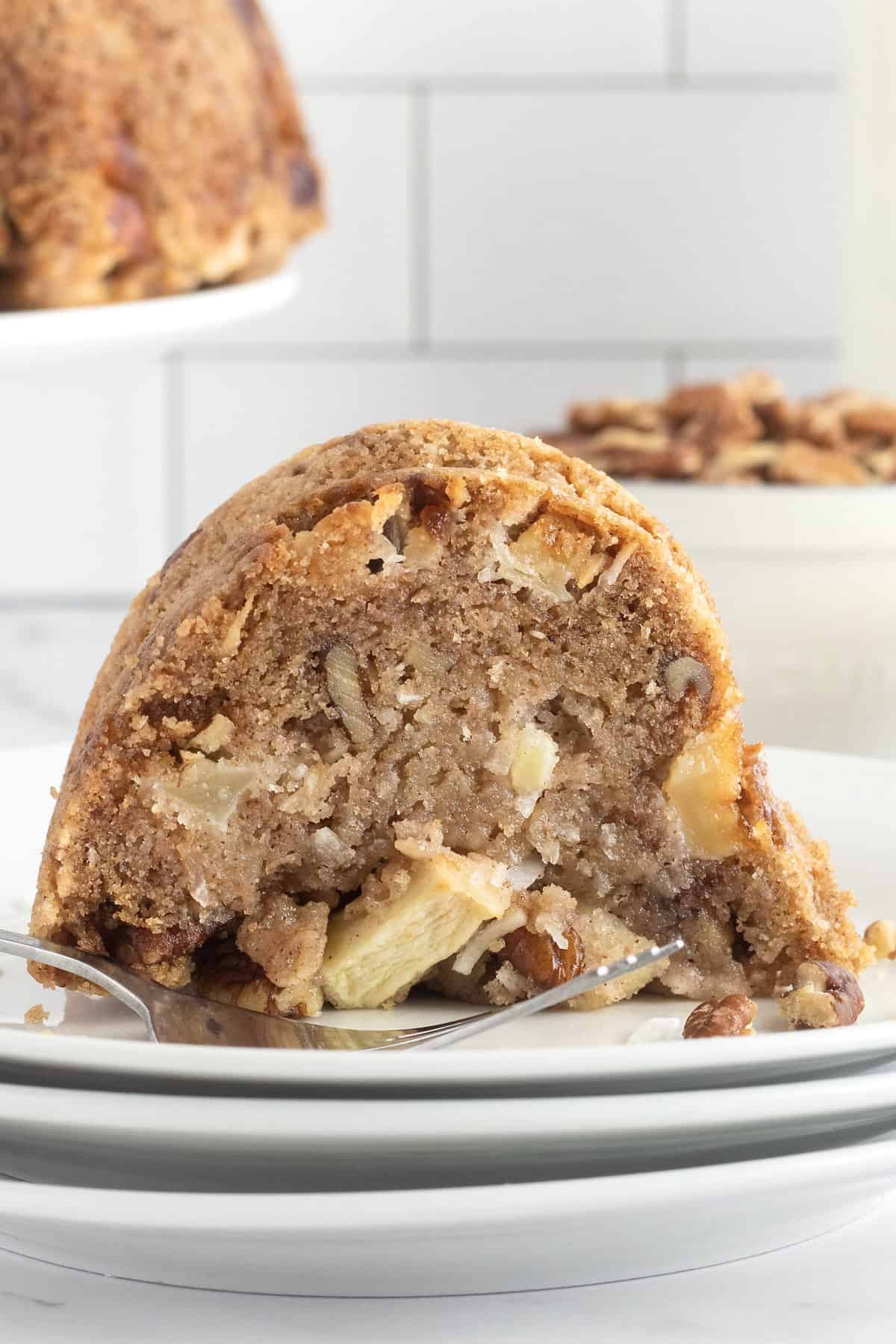 This Pumpkin Pineapple Cake is incredibly moist and flavorful. It would be a marvelous addition to any fall gathering!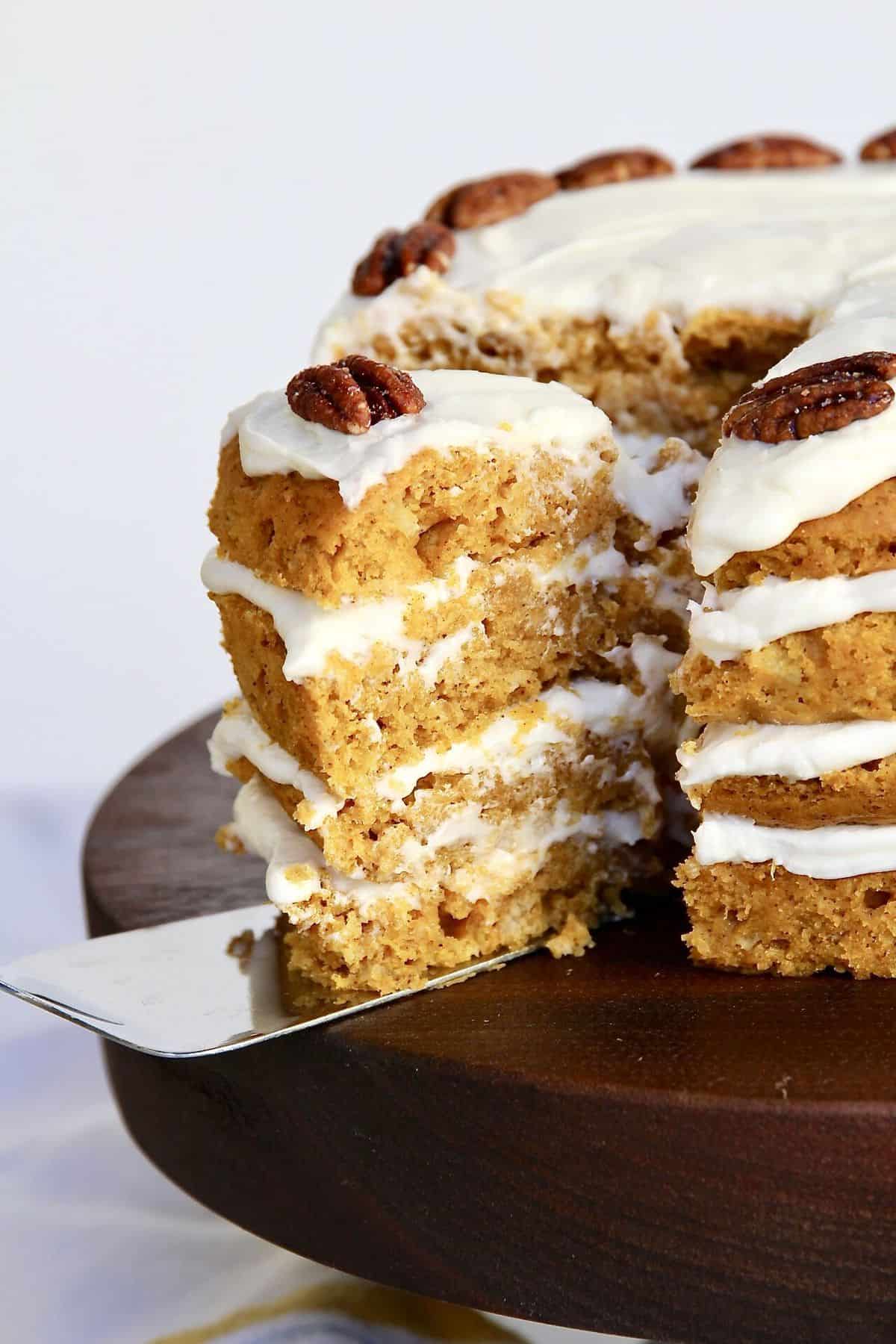 Perfectly flaky pastry wraps juicy tart apples with an amazing cinnamon sugar syrup making my Great Aunt Ina's Apple Dumplings the ultimate dessert. So comforting and delicious!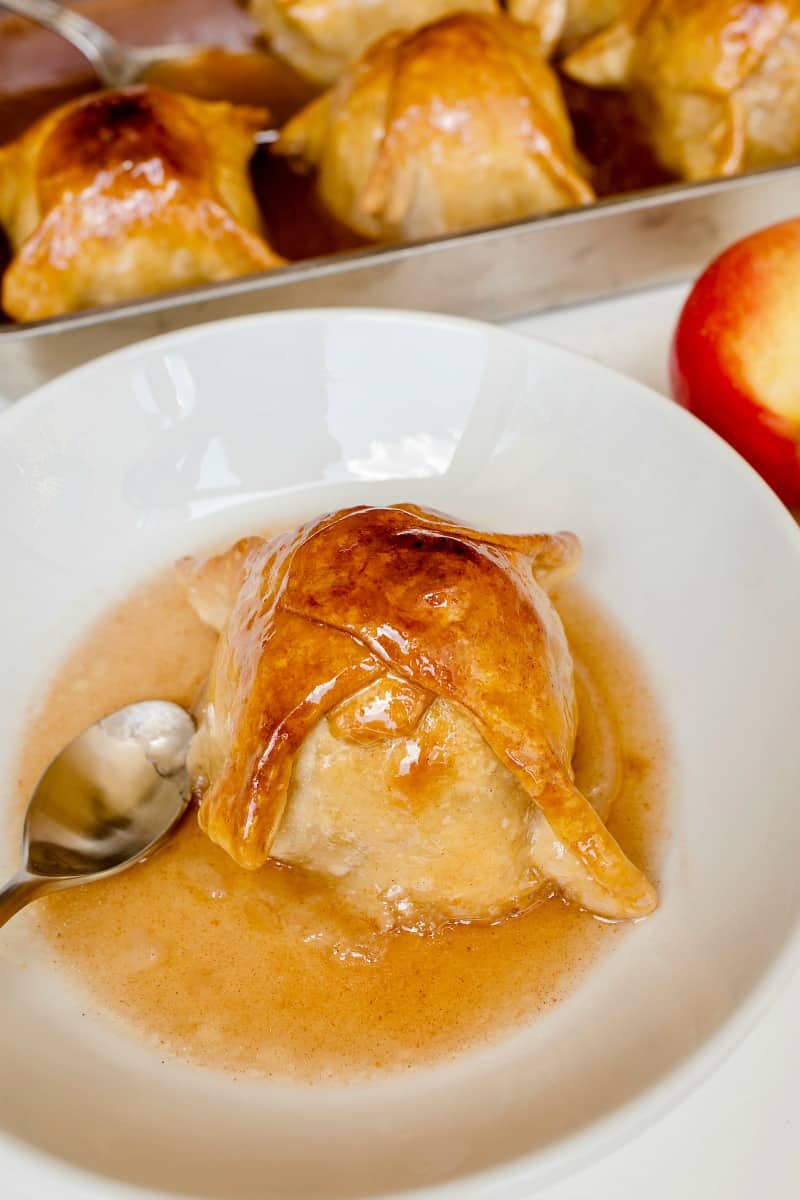 The amazing combination of dark chocolate and pumpkin in this dreamy Dark Chocolate Pumpkin Tart gives traditional pumpkin pie a run for its title as fall's favorite dessert!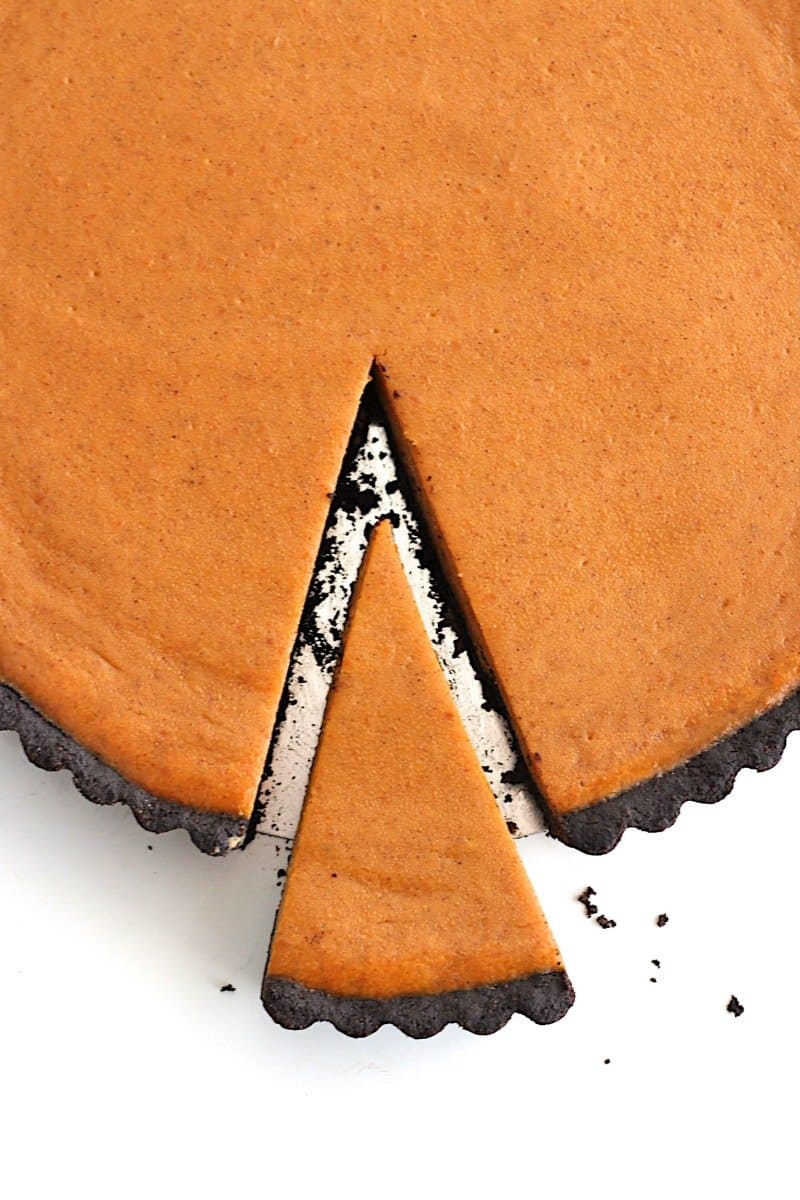 Deliciously sweet apples are mounded in a flaky crust and topped with an irresistible nutty streusel. It's homemade goodness at its very best in Mom's Special Apple Pie!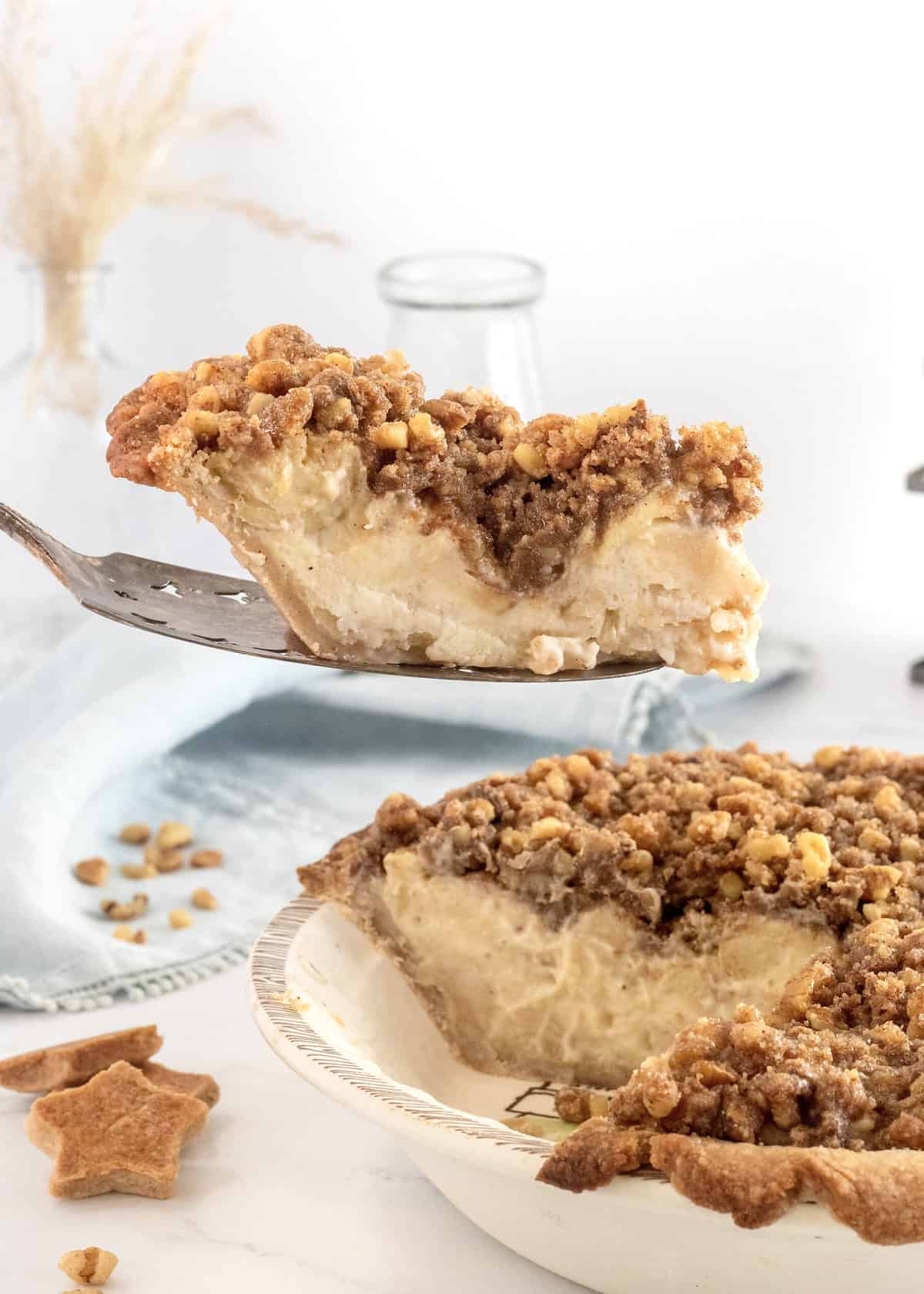 The warming flavors of chai fill this tender Chai-Spiced Pumpkin Pound Cake making it one of the most delicious cakes you could bake this fall!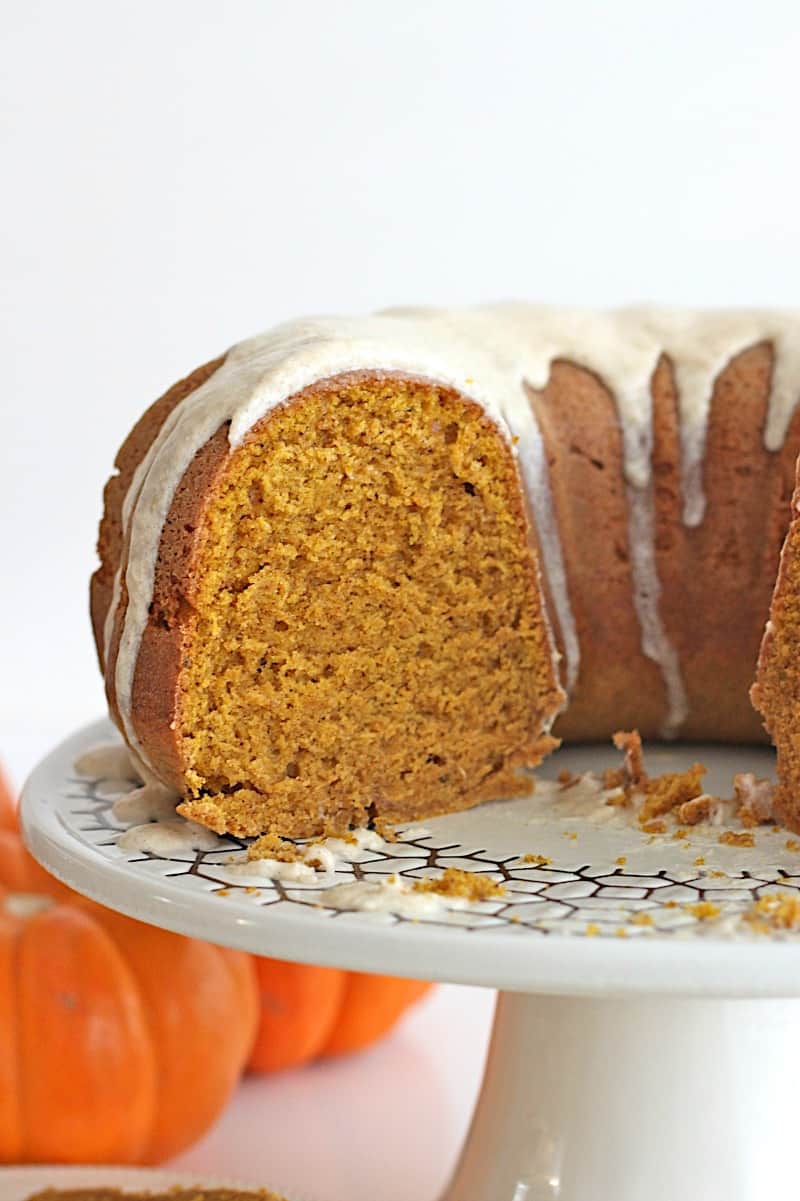 This Apple Pie Bread Bowl is a crusty, sugar-coated bread boule filled with sweet, cinnamon-y apples that's baked and sliced just like a pie. Oh me! Oh my!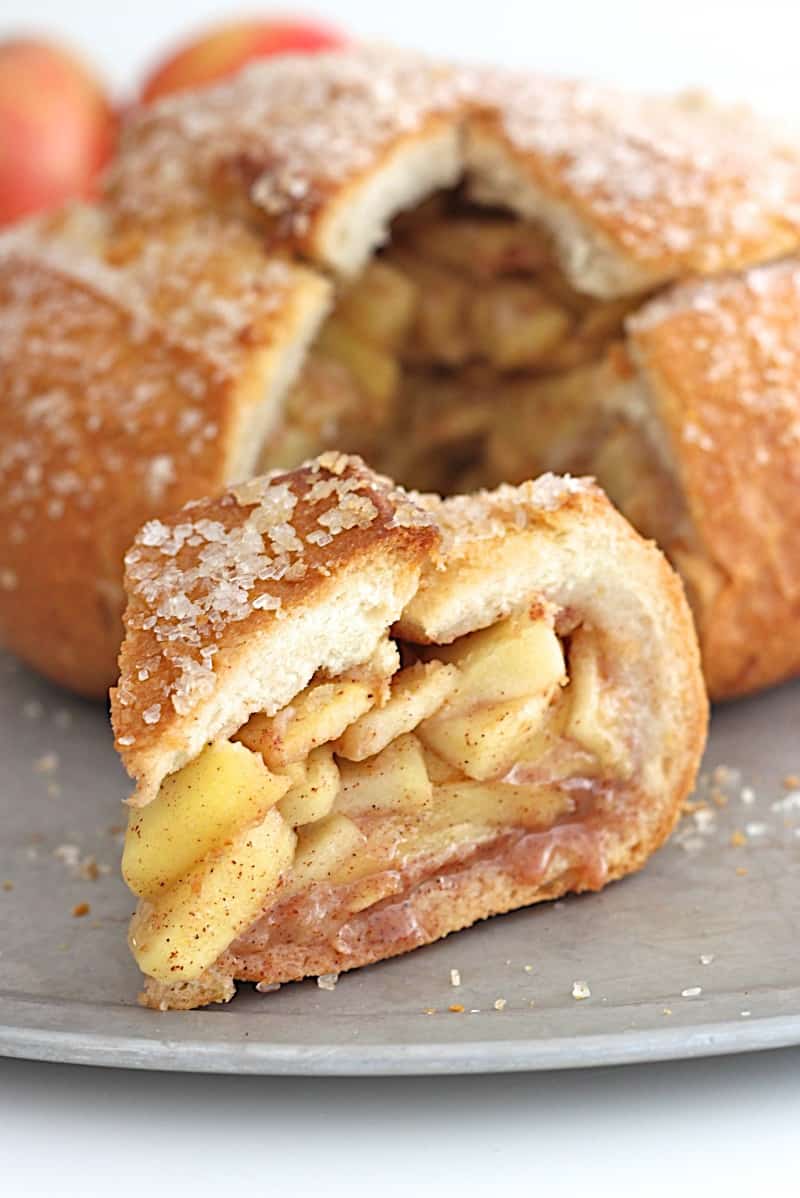 The combo of pumpkin and triple the chocolate in these thick, chewy Triple Chocolate Pumpkin Cookies is out of this world delicious!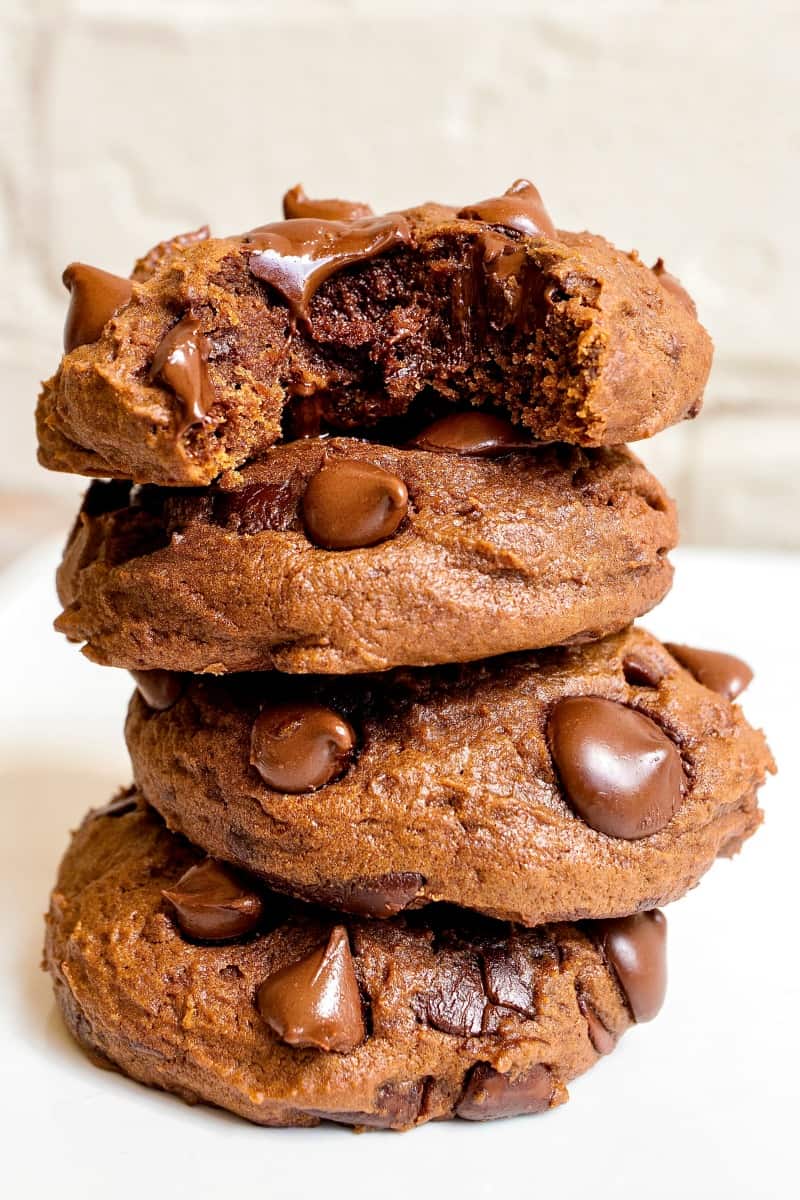 Chunks of apples nestled in a chewy dough that's baked to golden brown perfection and coated in a sweet apple cider glaze to make these simply irresistible Baked Apple Fritters!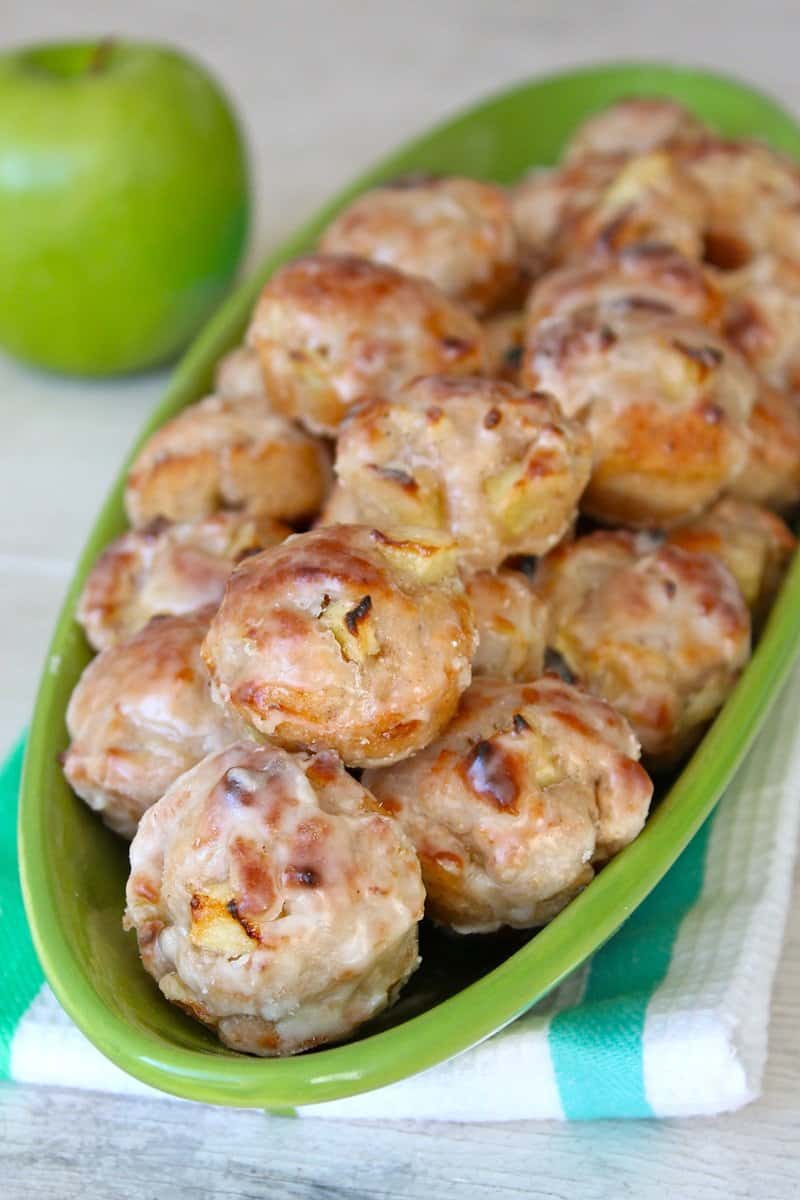 These melt-in-your-mouth Pumpkin Chocolate Chip Cookies are a fall treat that just can't be beat!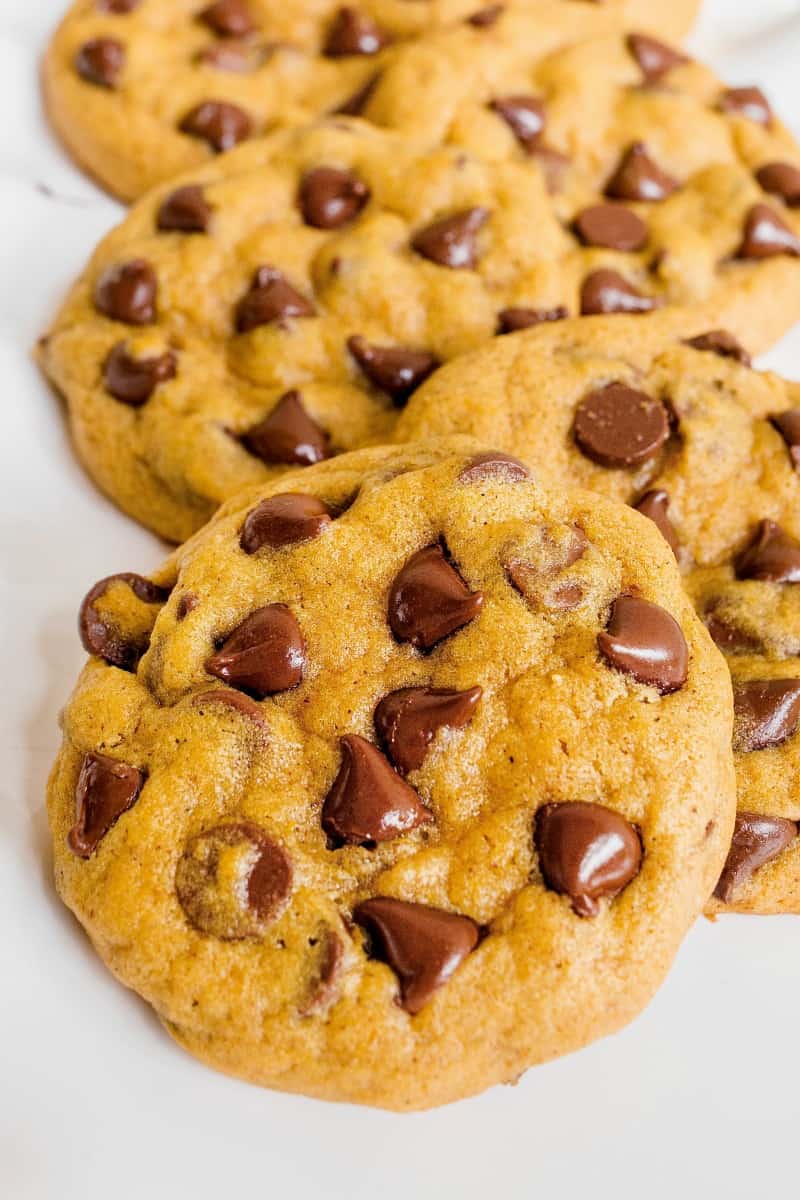 Just 3 ingredients and about 30 minutes is all it takes to make these adorable Mini Pumpkin Pecan Sweet Rolls.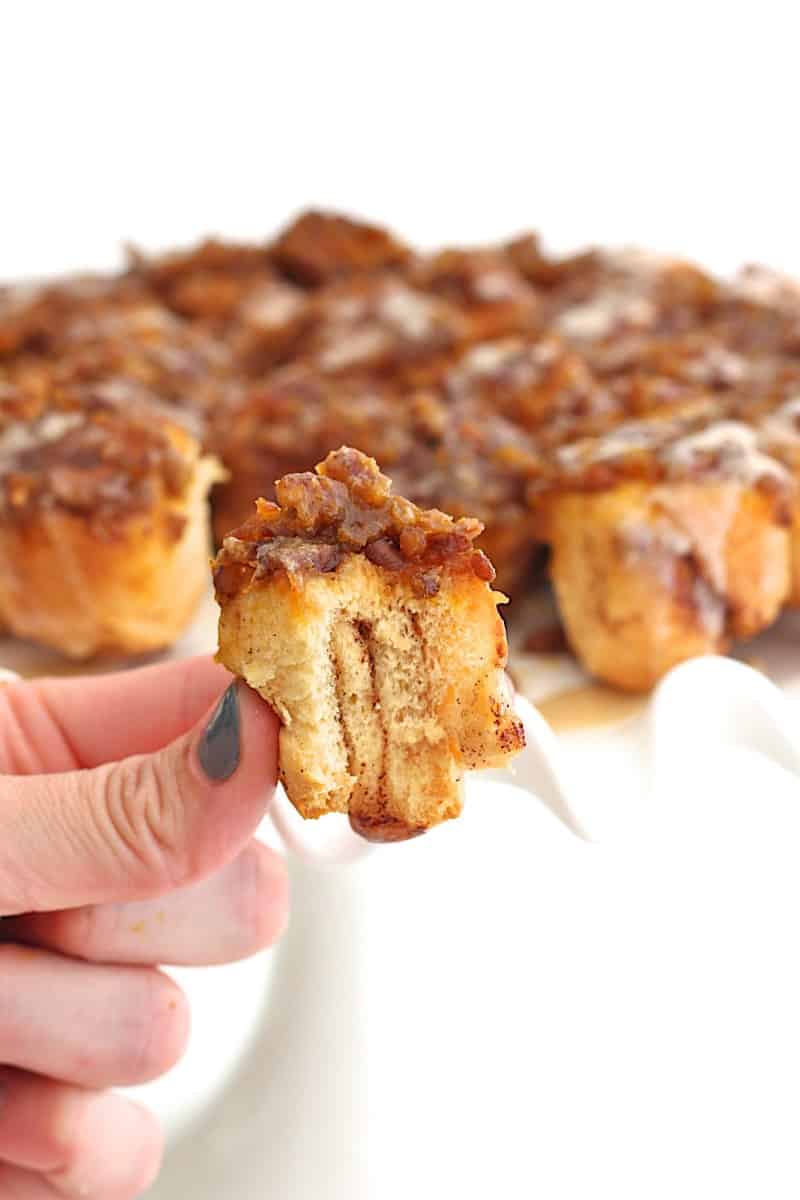 Moist and flavorful pumpkin-packed fritter bites are caramelized in a sweet sugar glaze for an irresistible fall treat!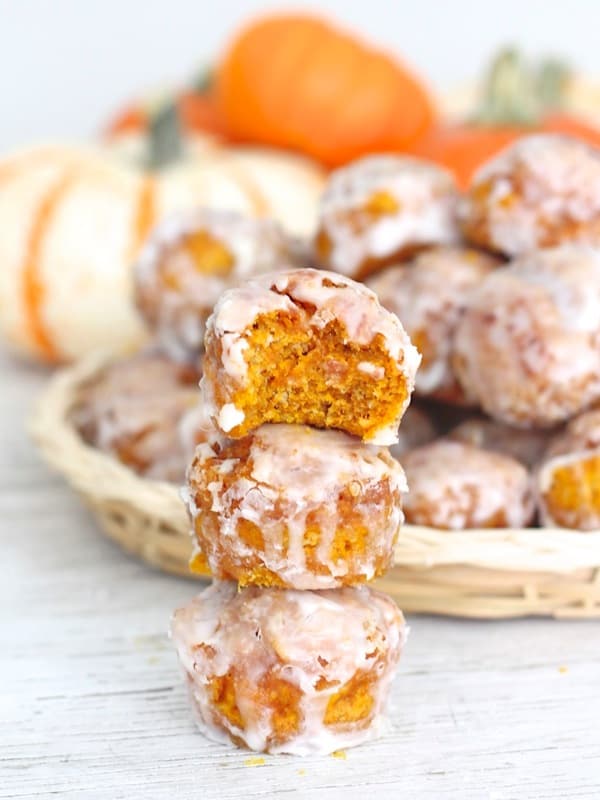 Healthy whole wheat oatmeal chocolate chip cookies that are packed with pumpkin for a sweet fall treat!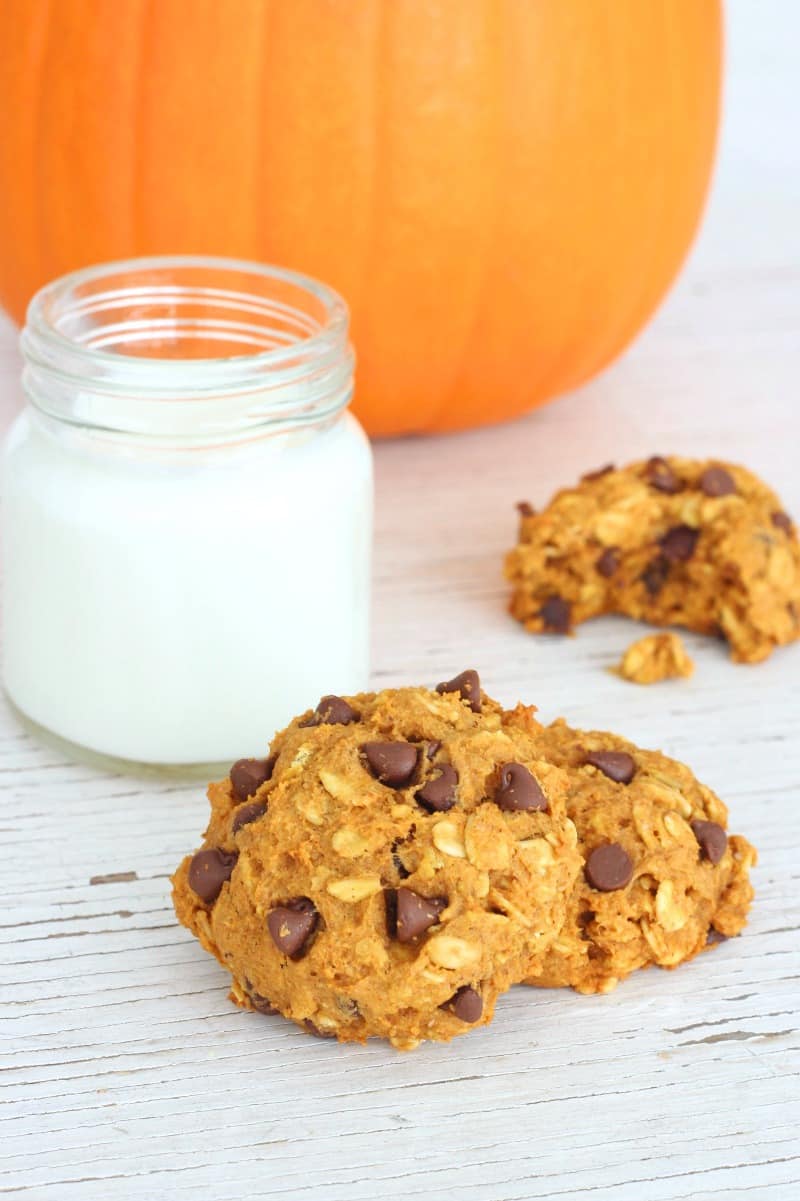 The crust is buttery, the filling is sweet and the pecans are plentiful in these delicious Pecan Pie Bites!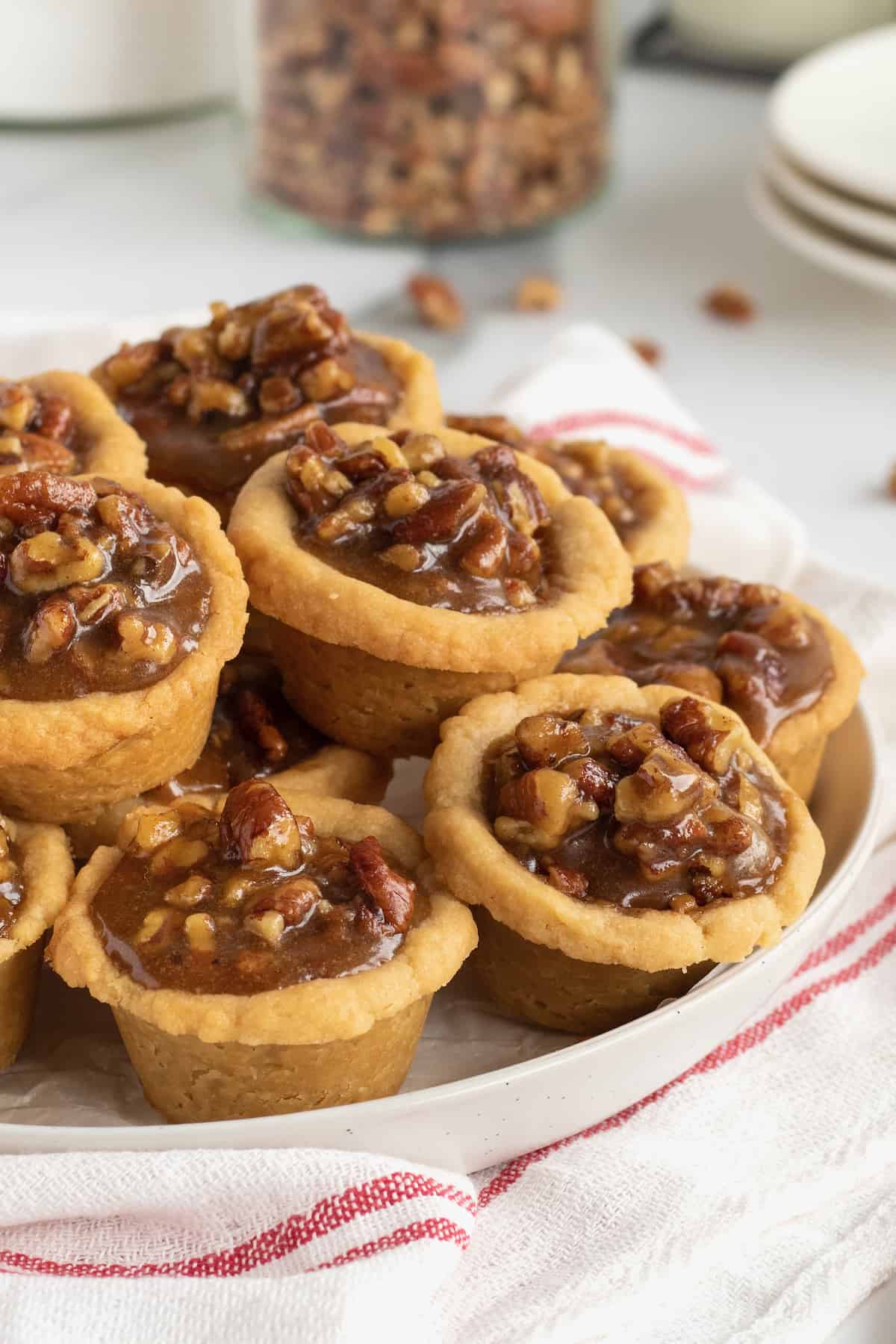 Perfectly spiced pumpkin cake bars with thick swirls of Nutella all throughout make these Nutella Swirled Pumpkin Cake Bars the ultimate fall baking treat!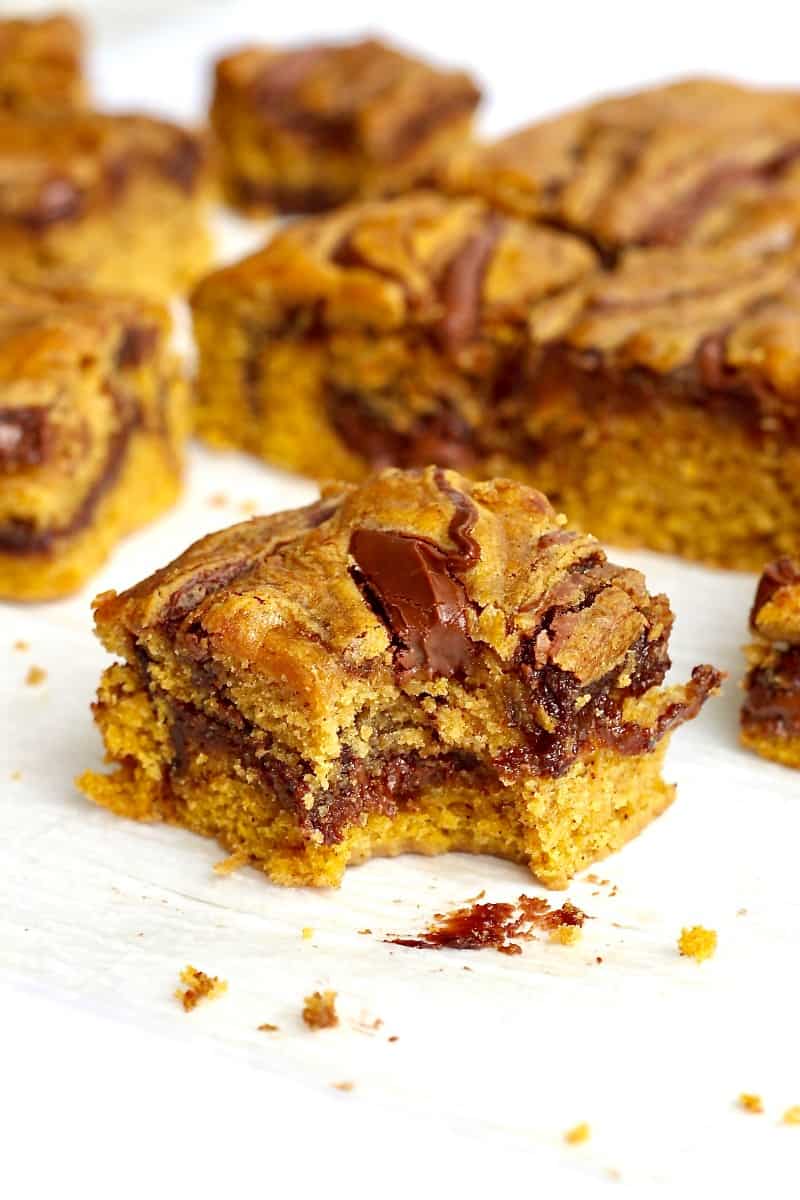 Spiced apple cupcakes covered with gooey caramel and crunchy nuts for fun and tasty Caramel Apple Cupcakes. A fall treat!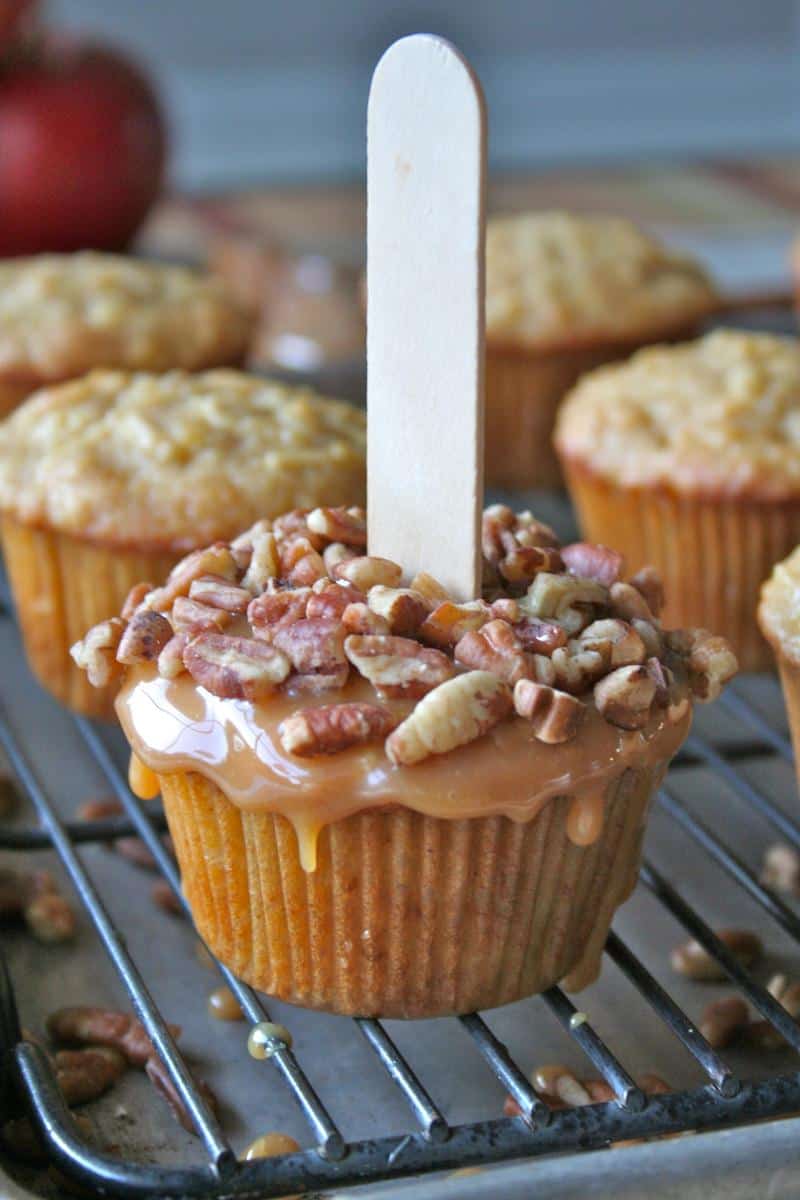 Pumpkin, apple, or pecan? It's impossible to choose! With One-Pan Mini Thanksgiving Pies Three Ways you don't have to! Make all three delicious pies at once with this simple, easy-to-follow recipe.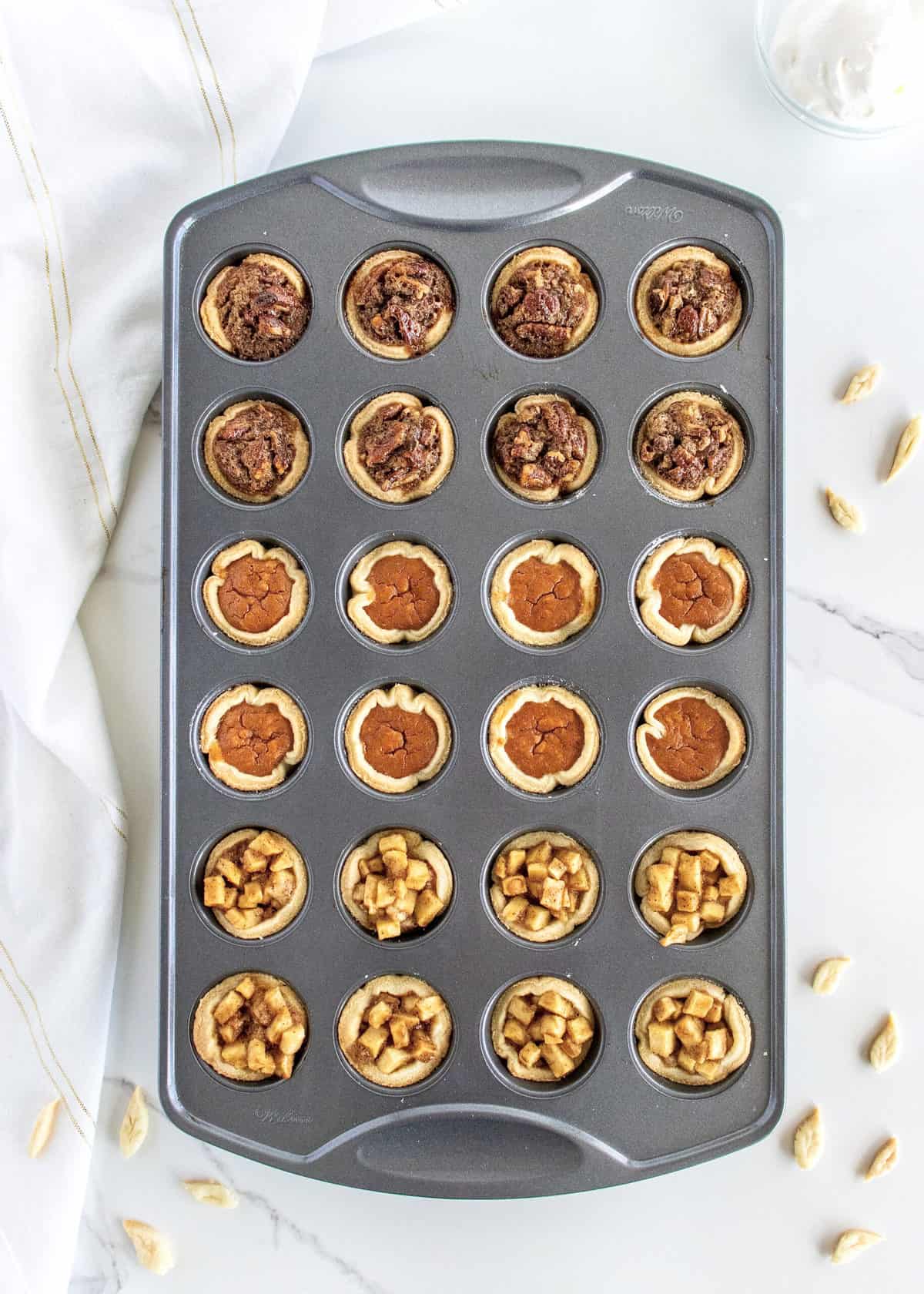 With a soft, crumbly center and a crackly crust, this Pumpkin Cornbread is as delicious as it is charming. Reminiscent of a pumpkin pie, it's a cute and comforting carb!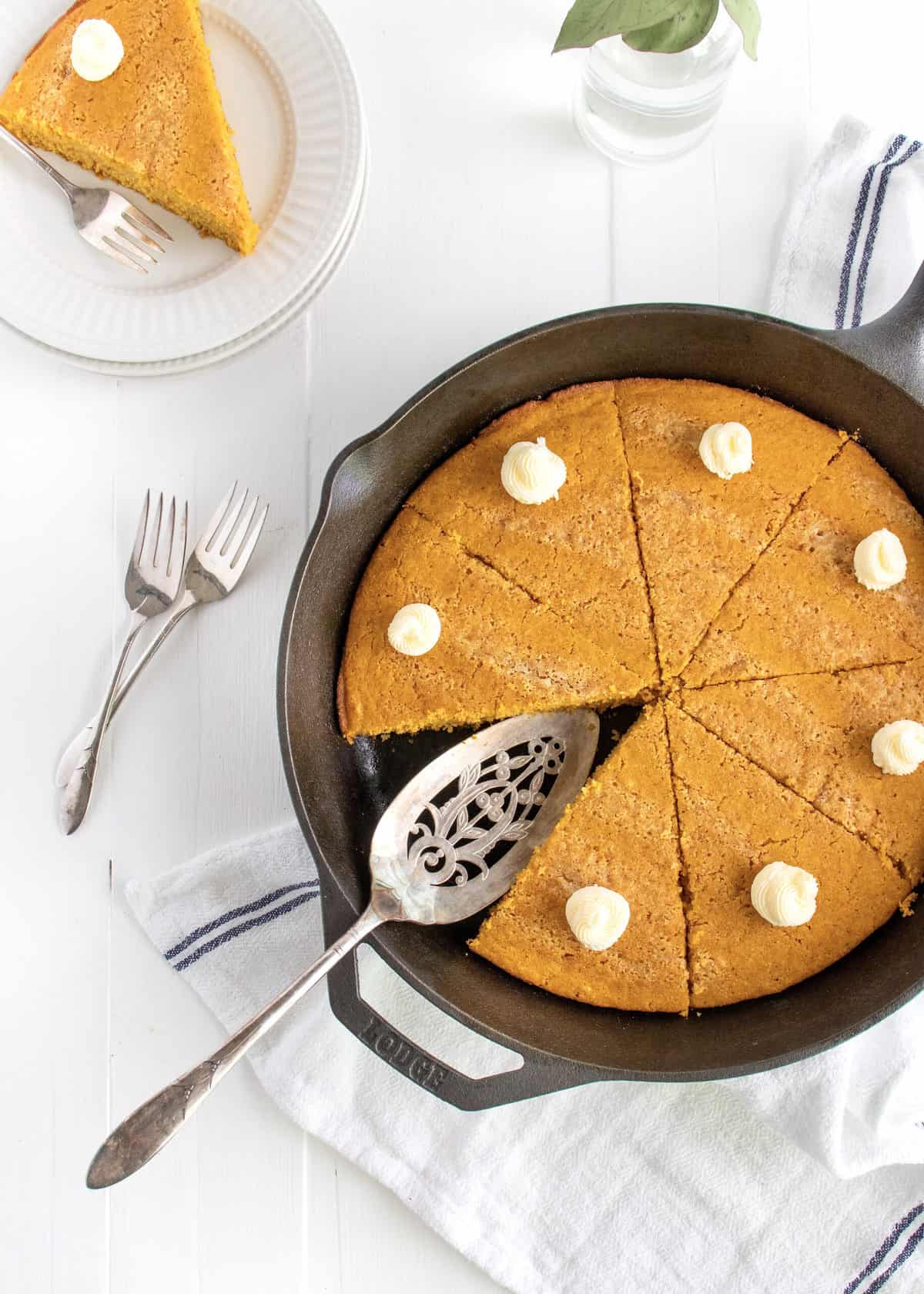 If you make any of My Favorite Recipes for Fall Baking, be sure to snap a picture and tag me on Instagram @thebakermama so I can see!
I love seeing how inspired and creative y'all get with the ideas I share.
xoxo,