Bust out the jolly with my Easy and Sweet Holiday Treats. This collection of festive snacks and desserts is sure to get even Santa's stamp of approval!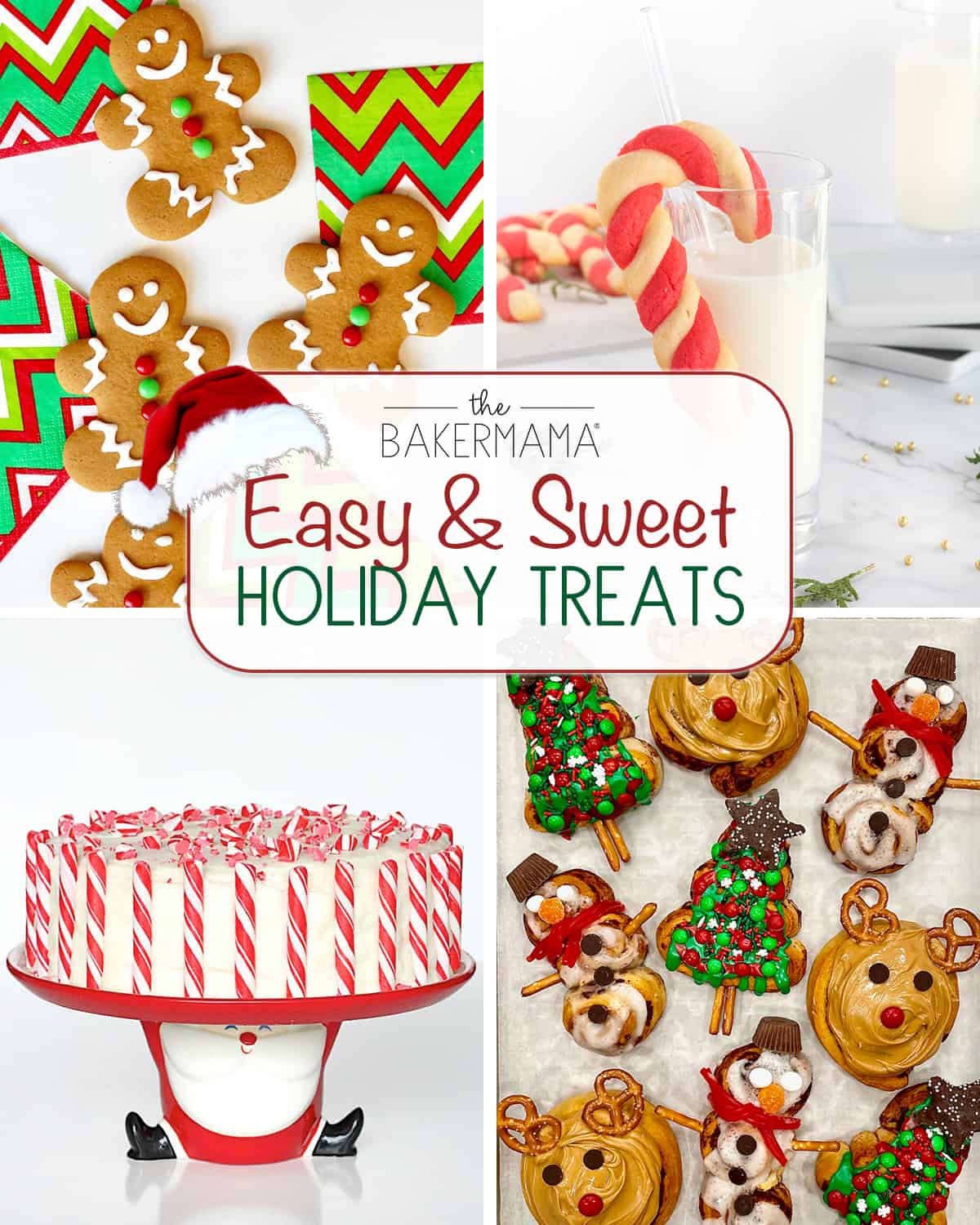 Everyone goes crazy over this amazing candy coated Christmas Crunch Mix made festive with sprinkles, M&Ms and mini gingerbread man cookies. It's sure to be a huge holiday hit!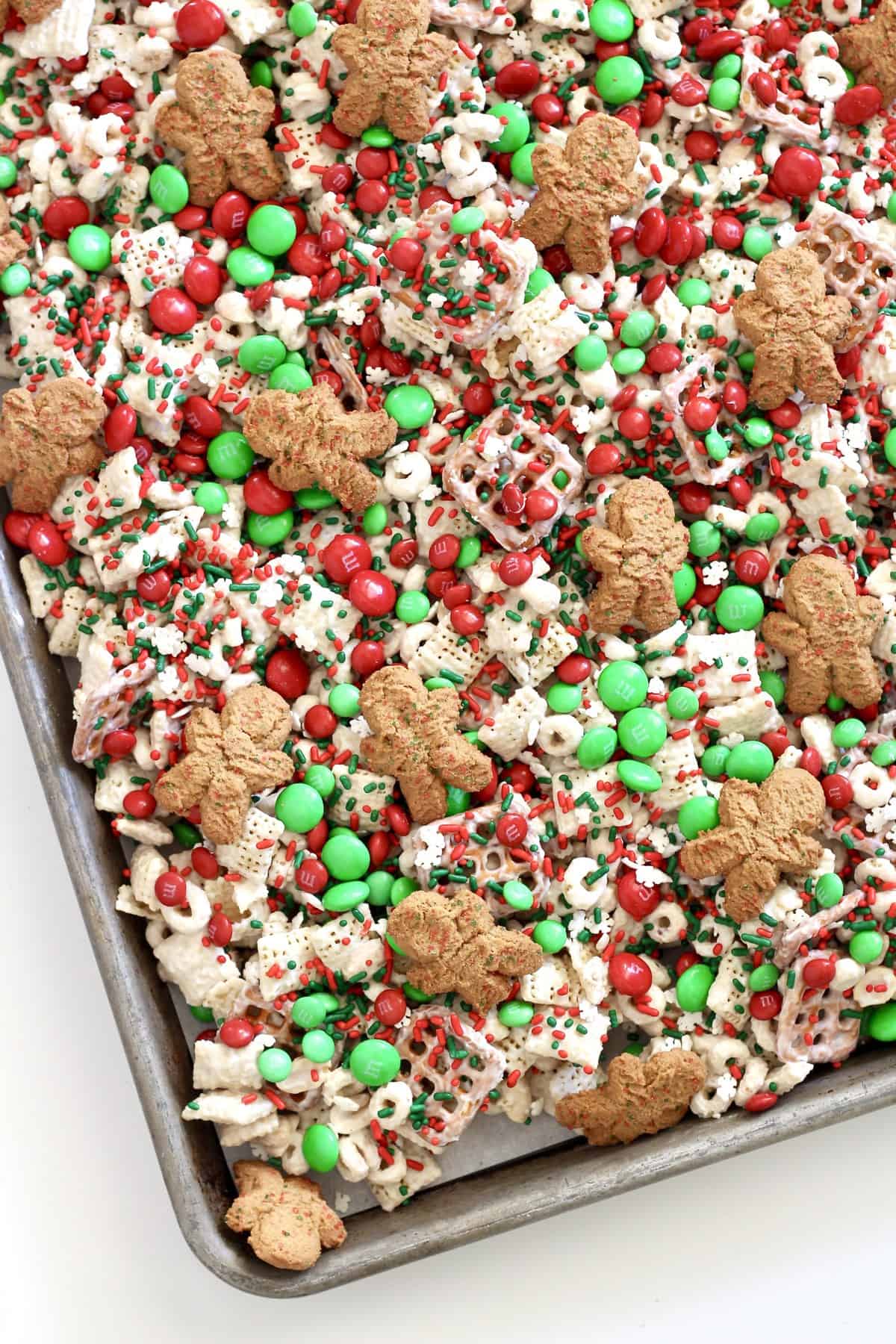 Crunchy peanut butter and crispy cereal inside a chocolate shell make these Chocolate Peanut Butter Balls one scrumptious holiday favorite we crave all year 'round!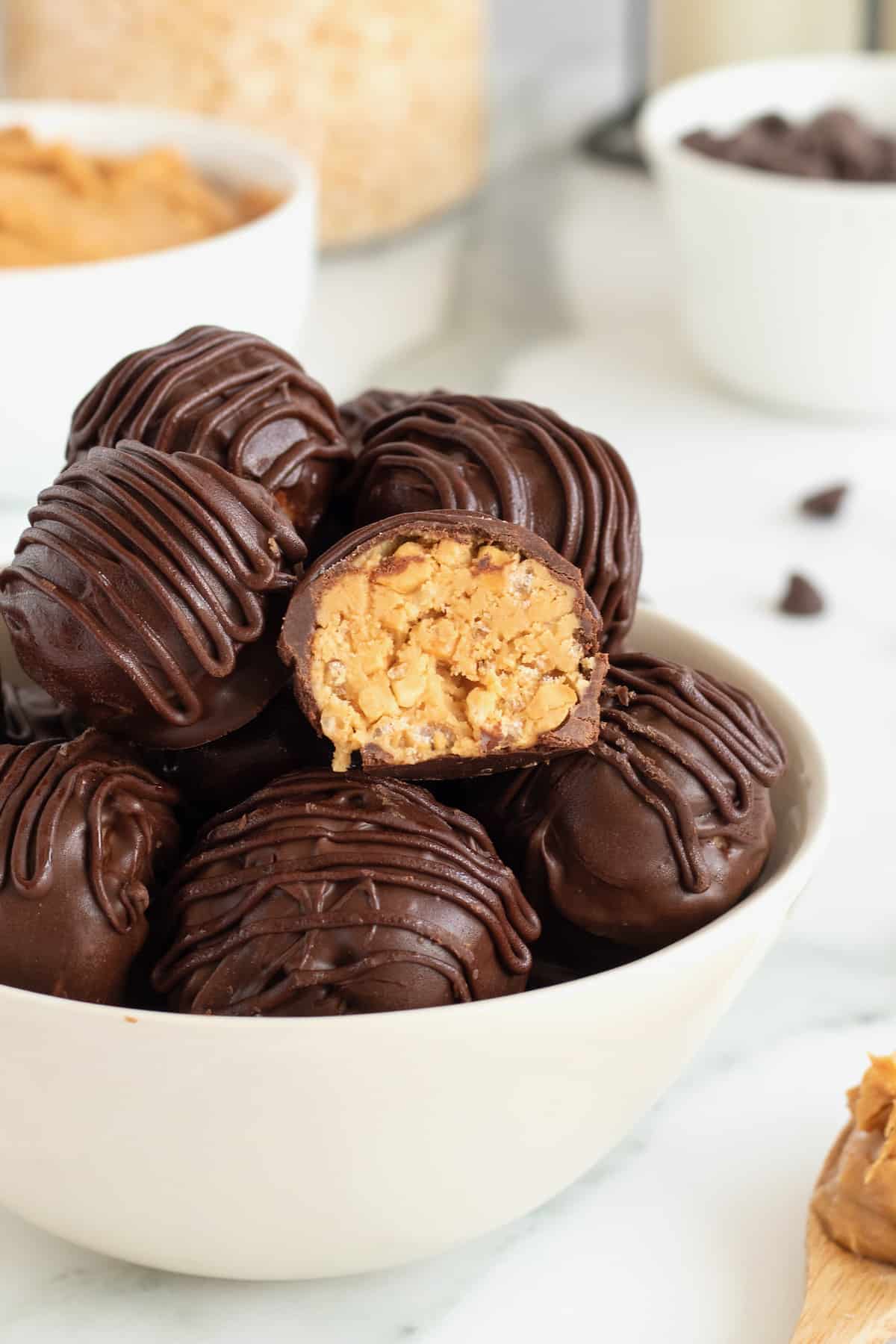 You might not steal Christmas, but you'll certainly steal the show with these Grinch Fruit Skewers. Made with strawberries, bananas, green grapes and mini marshmallows, they're a cute, healthy and festive Christmas treat they're sure to grin over.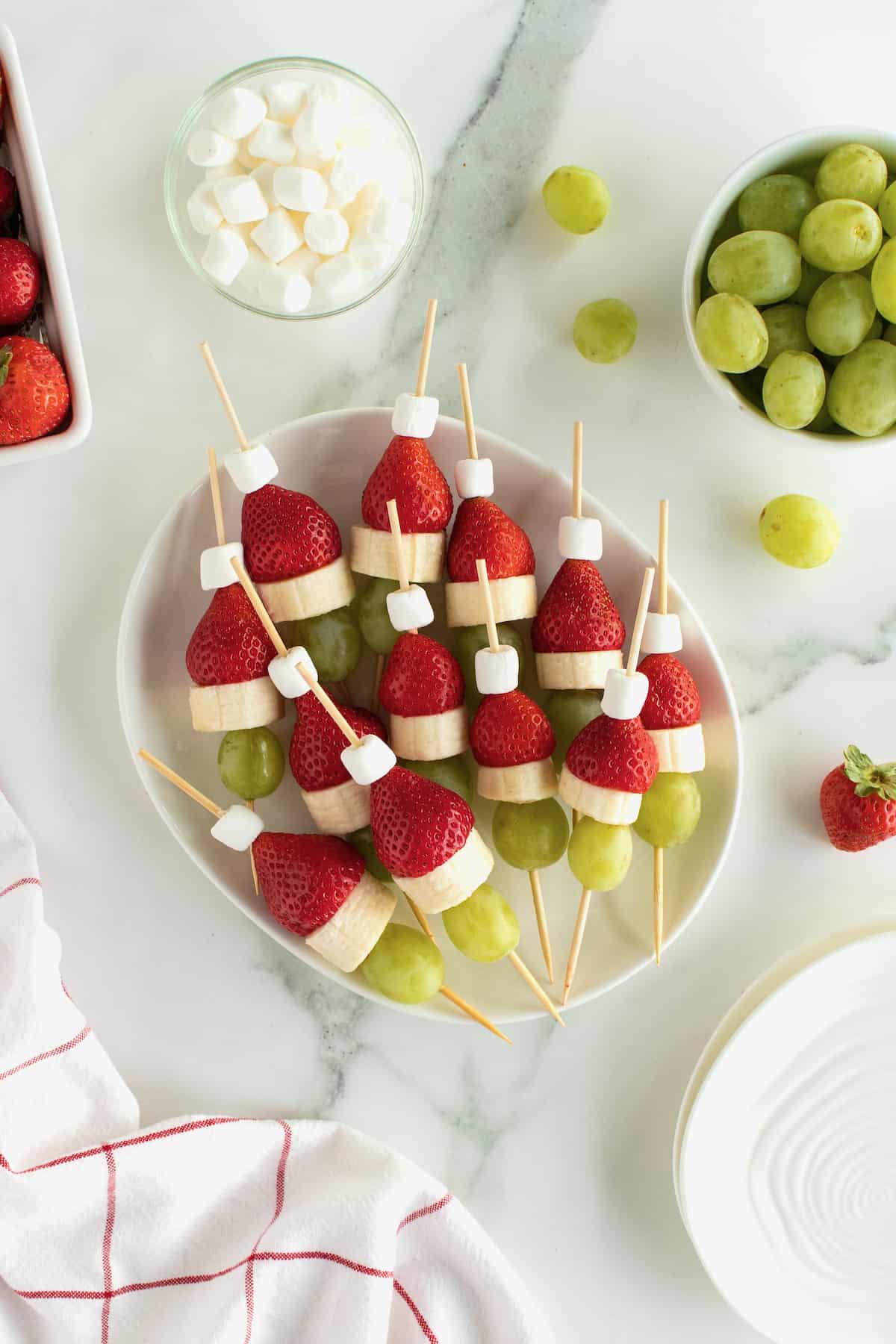 Bring some seasonal cheer to your holiday brunch with this scrumptious Cinnamon Roll Wreath. Sugared cranberries and fresh mint make this breakfast favorite even more festive and delicious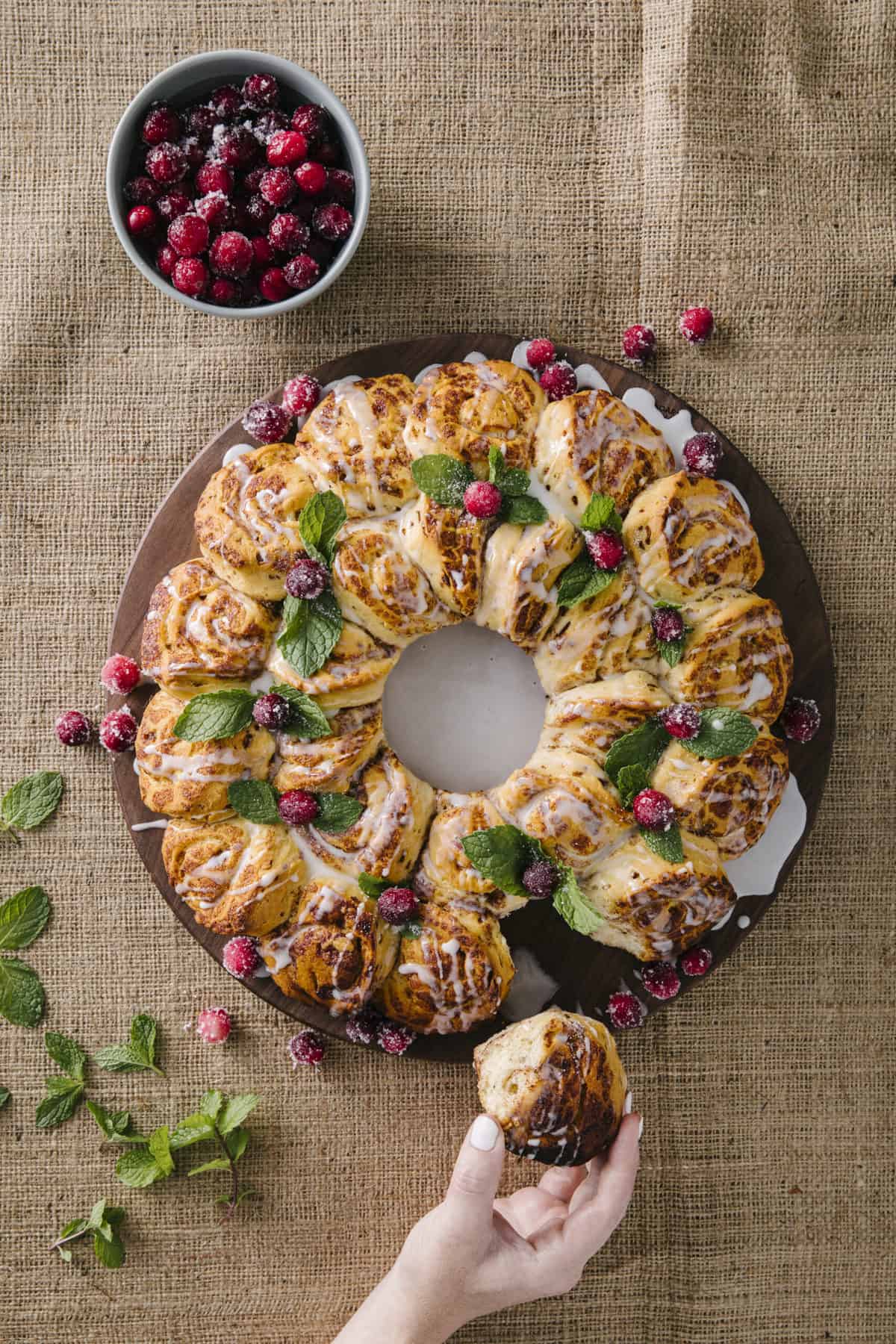 Cream cheese, sweet raspberry preserves and a simple glaze transform store-bought crescent roll dough into these dreamy Raspberry Cream Cheese Cruffins, all dressed up for the holidays! Try Easy Cinnamon Sugar Cruffins or these rich, decadent Nutella Cruffins for even more cruffin fun and yum.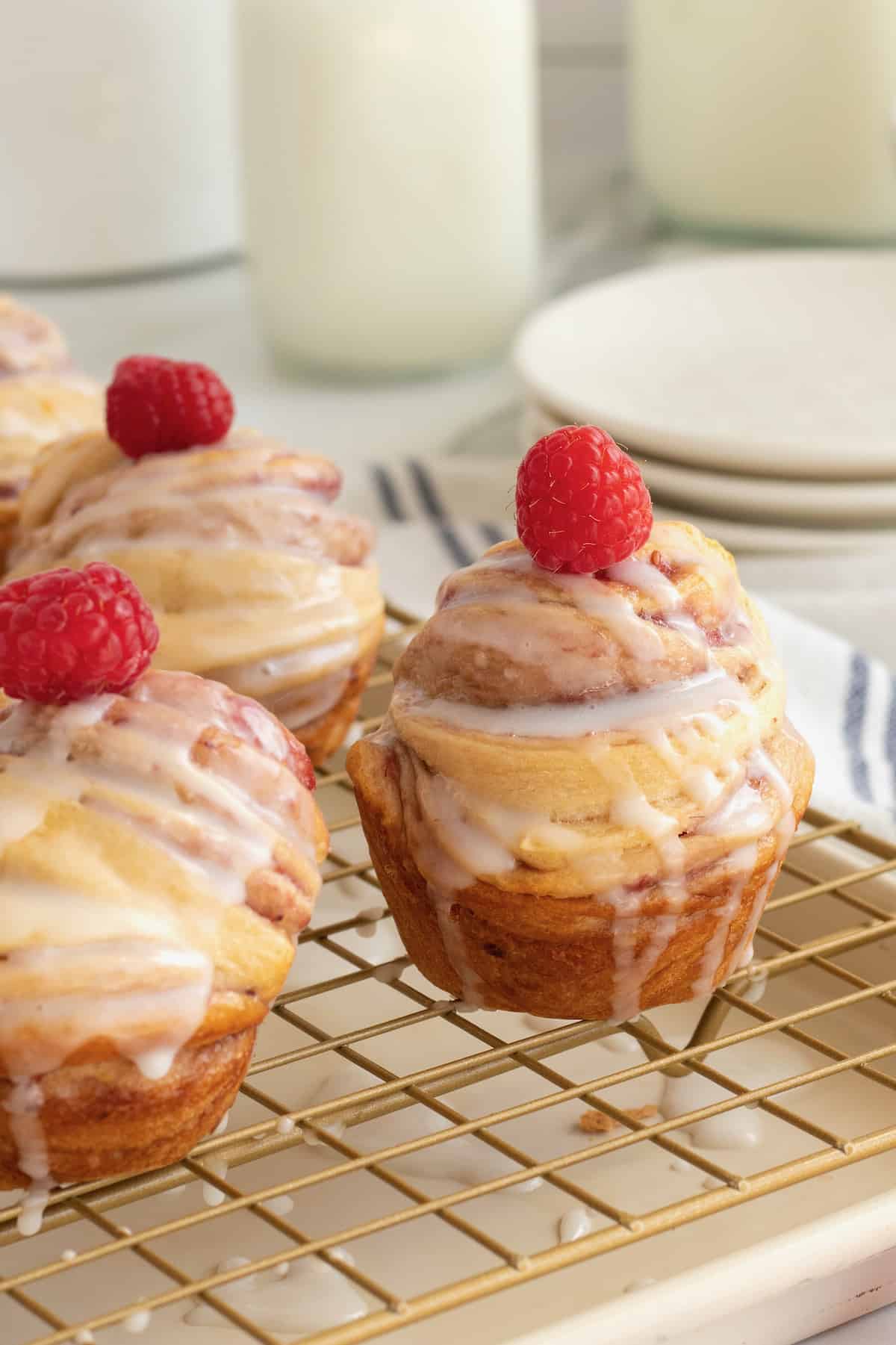 These adorable Ornament Brownie Balls are such a fun and festive holiday treat!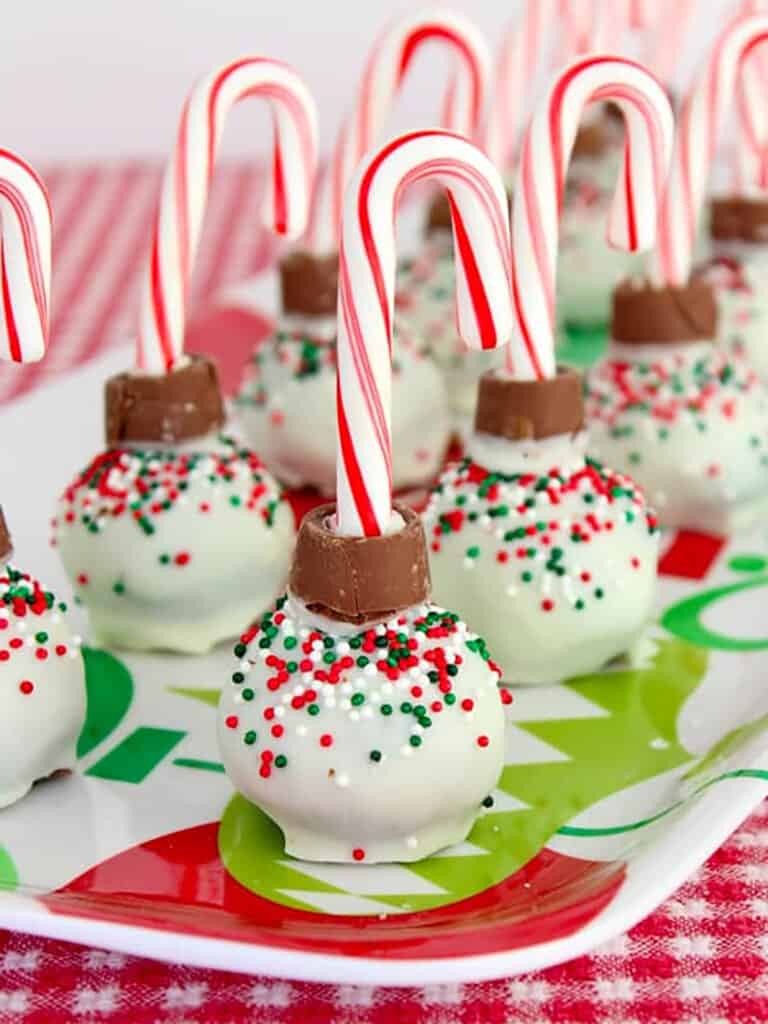 Easy No-Chill Cut-Out Sugar Cookies that are perfect to bake and decorate for any holiday!
Chewy, no chill, perfectly spiced Gingerbread Men Cookies are a must to bake and decorate during the holidays!

A festive take on a favorite childhood snack, these Rudolph the Red-Nosed Reindeer Celery Sticks are almost too cute to eat. Made with celery, peanut butter, pretzels and a few trimmings, they're a healthy, fun Christmas treat everyone will love!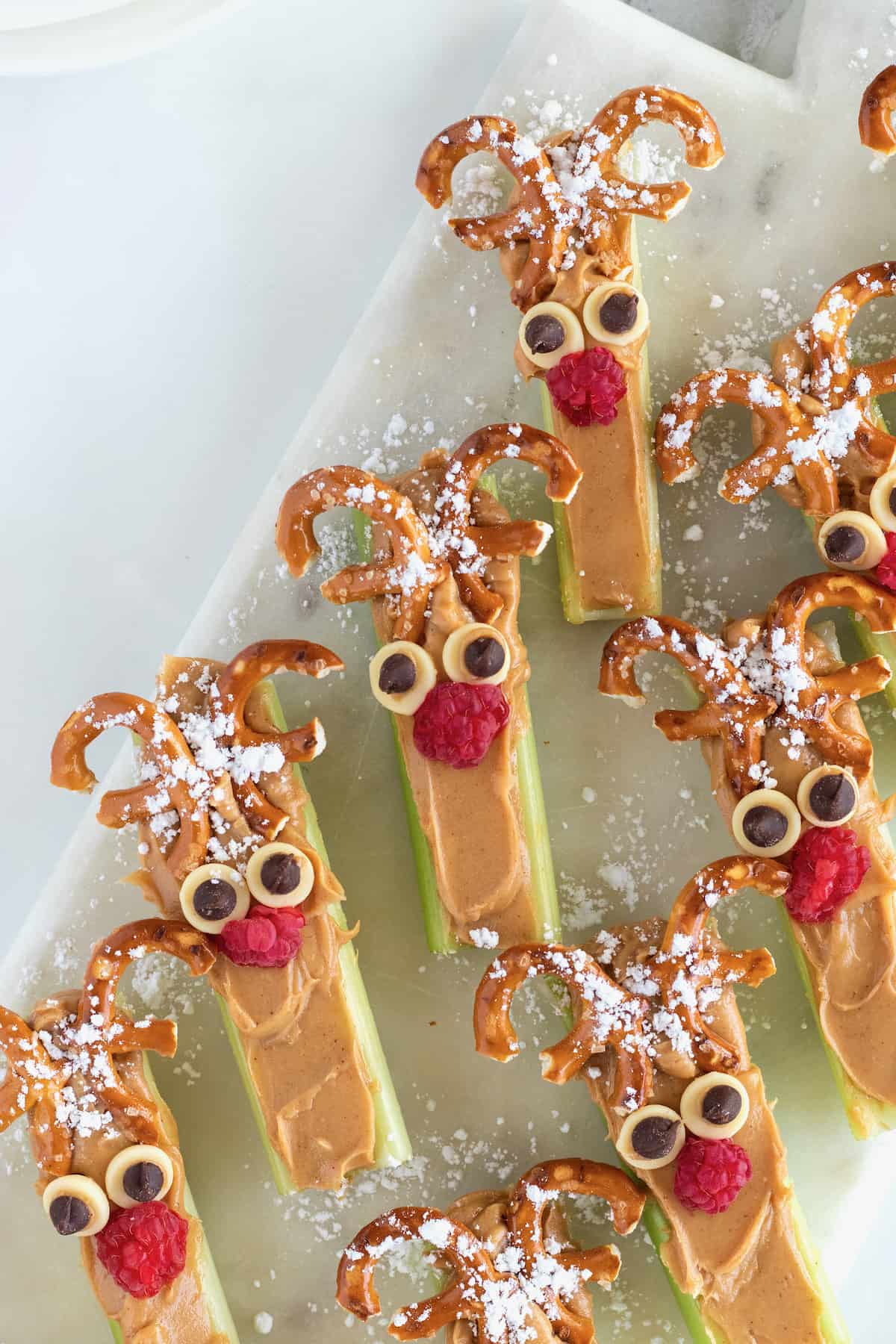 You'll absolutely melt over these adorable and delicious Cinnamon Roll Snowmen! With blueberry buttons, a chocolate chip smile, and bacon arms, they make the cutest, yummiest holiday breakfast.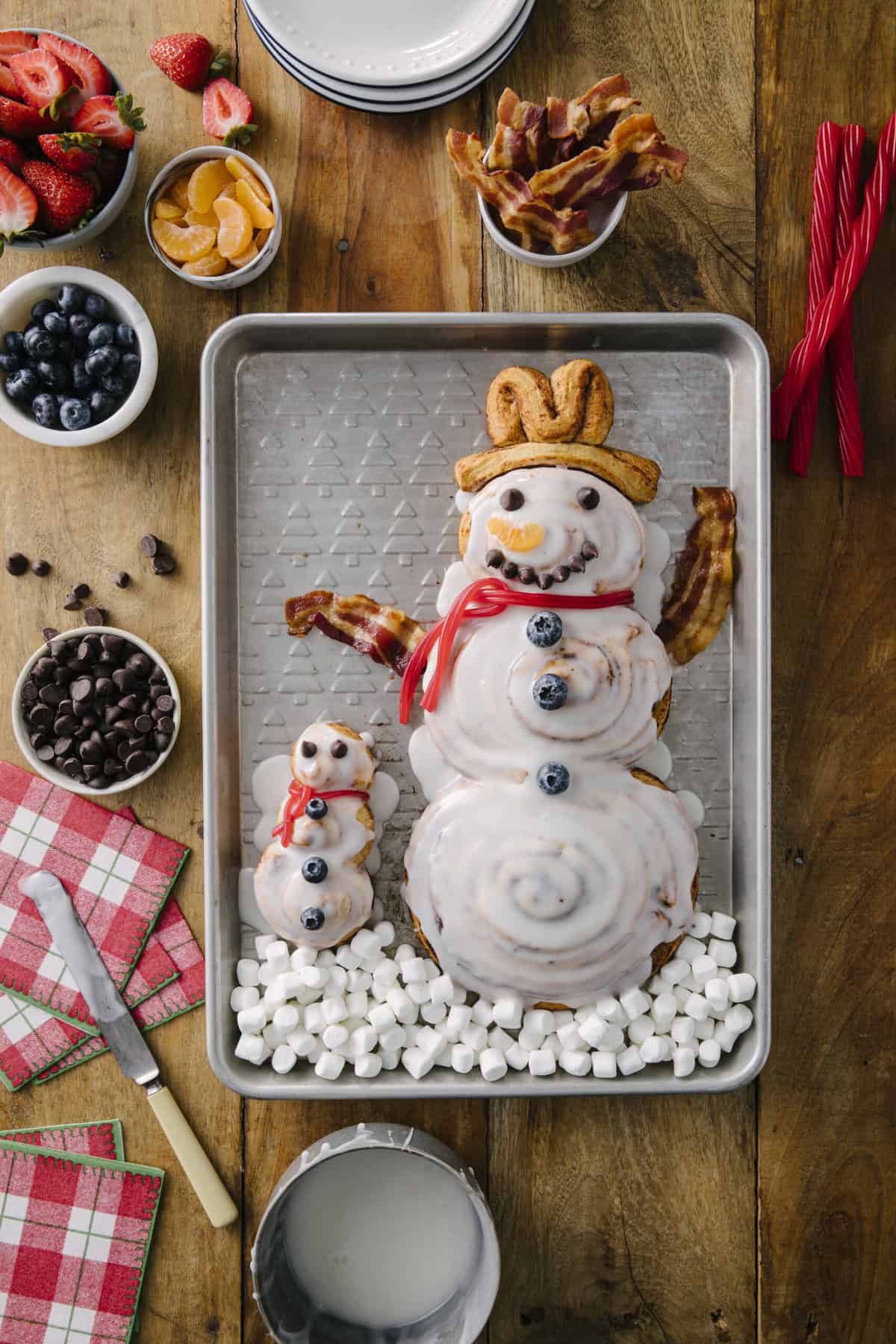 One batch of cookie dough baked into 6 different flavors, in the same sheet pan make 6-in-1 Sheet Pan Cookie Bars. The most delicious cookie bars that will make everyone happy this holiday!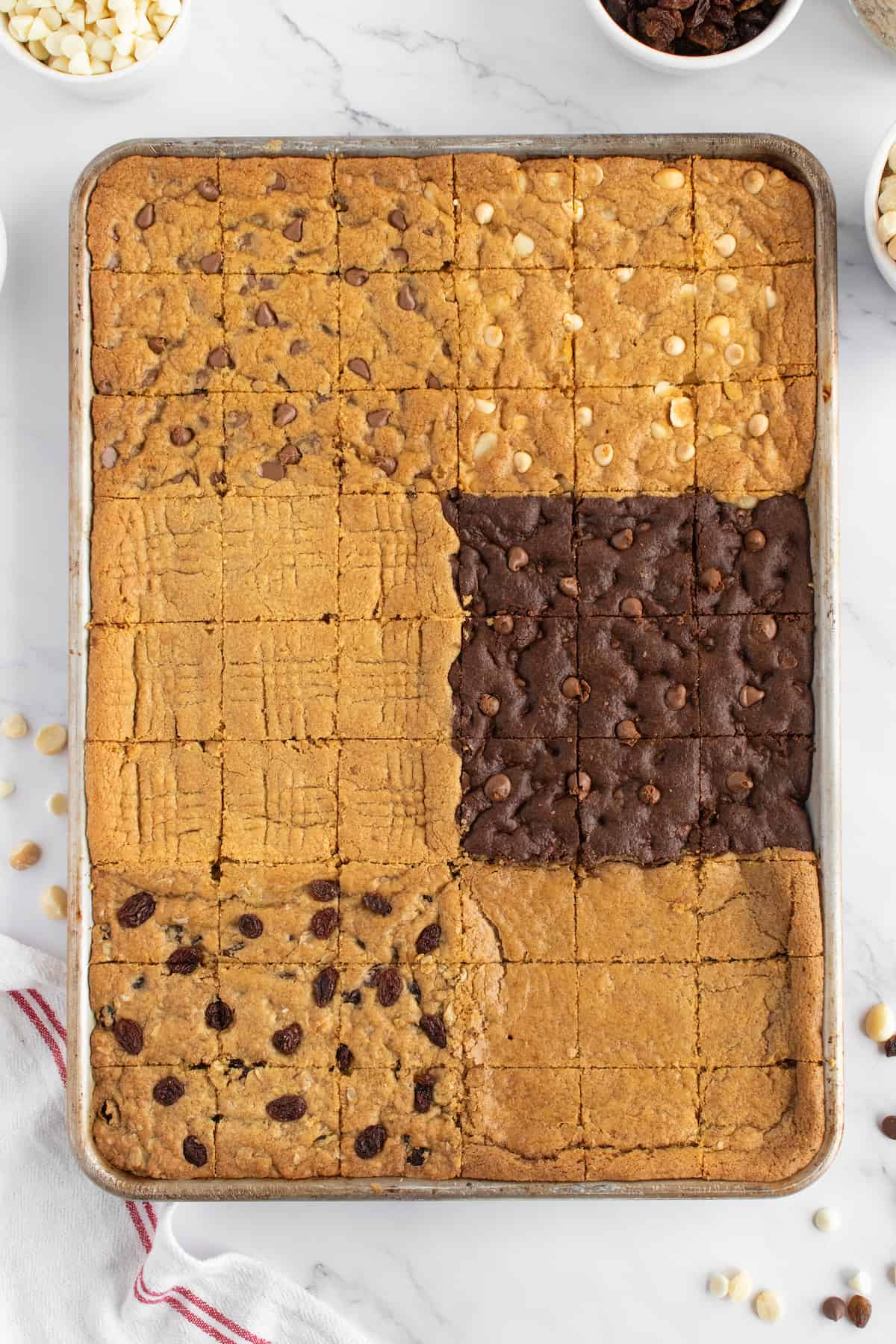 Layers of red and white peppermint flavored cake with a dreamy peppermint marshmallow buttercream frosting. A Candy Cane Cake perfect for the holidays!
Chocolate lovers rejoice! Chocolate Sugar Cookies are perfectly soft and sweet sugar cookies with a rich chocolate twist.
These peppermint white chocolate pudding cookies are chewy, perfectly sweet and make for a festive holiday treat!
These Festive Christmas-Shaped Cinnamon Rolls are too cute and so yummy! Get the family together and create some sweet holiday memories with a creative twist on a classic breakfast treat.

Let everyone decorate their own no-bake gingerbread men treats with this adorable decorating board. It makes for such a memorable and fun holiday tradition for all!
Red and white sugar cookie dough twisted together with a hint of peppermint make these Candy Cane Cookies a holiday hit!

Discover some sweet holiday magic with tons of personality on this Hot Chocolate Board featuring Snowman Scotcheroos. Cuddle up with a mug of rich hot chocolate and one of these cool cuties for a fun and festive treat that will chase away the winter chill!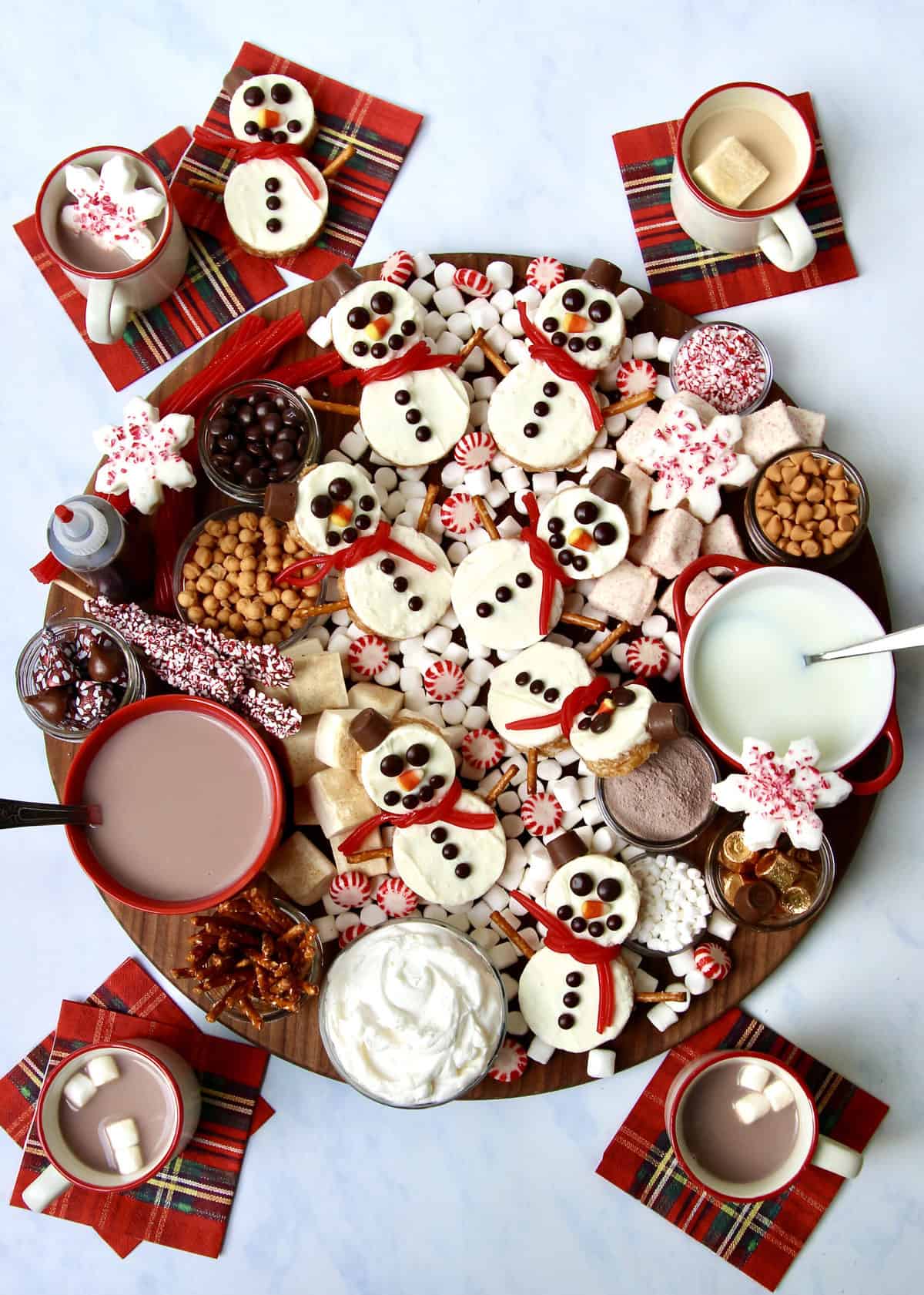 Cookie ingredients layered in a jar for a tasty gift to give during the Holiday season in these adorable Jolly Jars!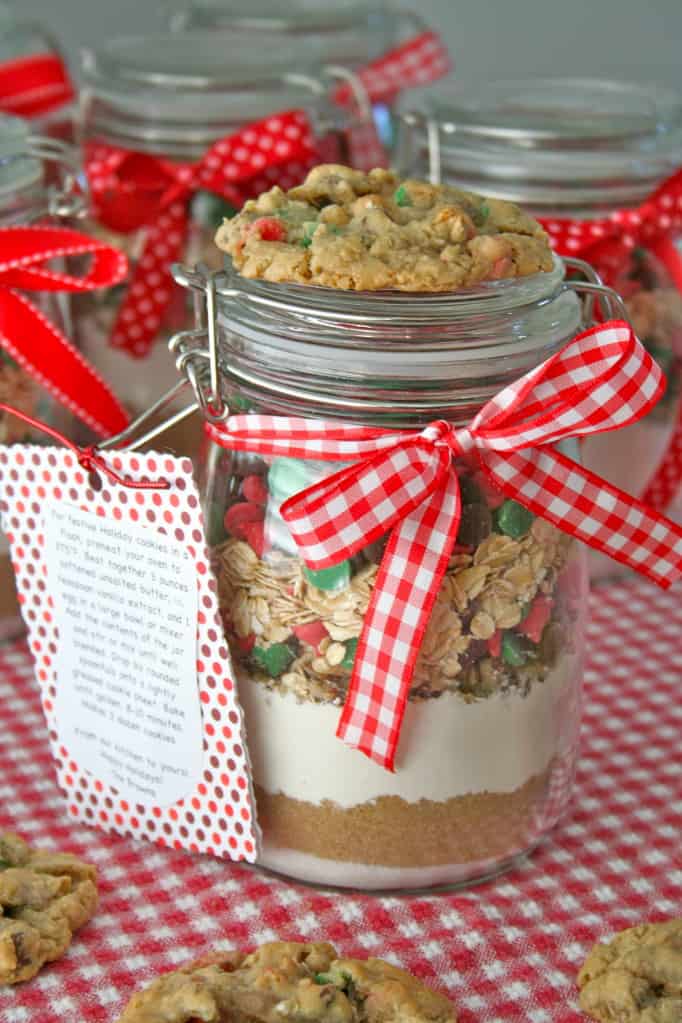 And there you have it! So many to choose from, I bet you can't make just one this holiday season. If you make one of these Easy and Sweet Holiday Treats, be sure to snap a picture and share it with me or tag me on Instagram @thebakermama so I can see.
I love seeing how inspired and creative y'all get with the recipes I share. Have fun and enjoy! Happy Holidays!
xoxo,