Wanna throw a Back to School shindig they won't soon forget? With food, decor, and activities, my Back to School Gathering Guide makes hosting a get-together easy, breezy, and oh-so yummy. Plus! Treats for teacher and easy meal ideas to make getting back into the swing easier than ever.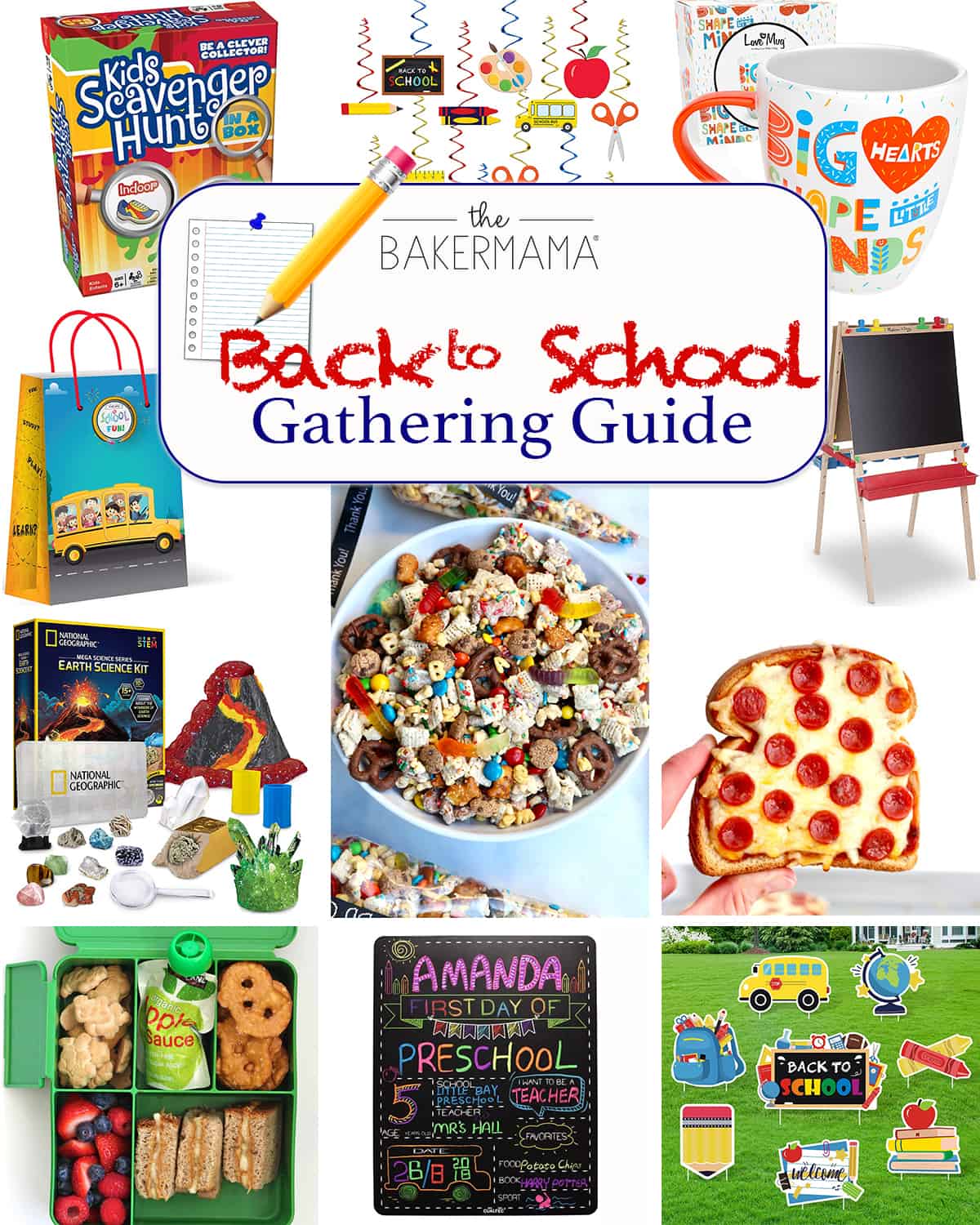 The BakerMama's Gathering Guides
I created my Gathering Guides to help you make special occasions even more special. With thoughtful decor, sweet details, and of course great food, you can create sweet holiday memories with your family–without a lot of fuss. Enjoy!
Goin' Back, Back, Back, Back to School!
As much as I celebrate the start of summer, I am always so excited for the return of school. While I'll miss my curious, energetic kids during the day, they really blossom in school. We have some wonderful back to school traditions in our family. One of my favorites is the Schultüte, or "school cone." This German tradition celebrates the new school year by gifting children a cone-shaped container filled with trinkets, school supplies, and goodies. My mom, SuSu, is the reigning queen of the Schultüte, and my kids look forward to her creations every year!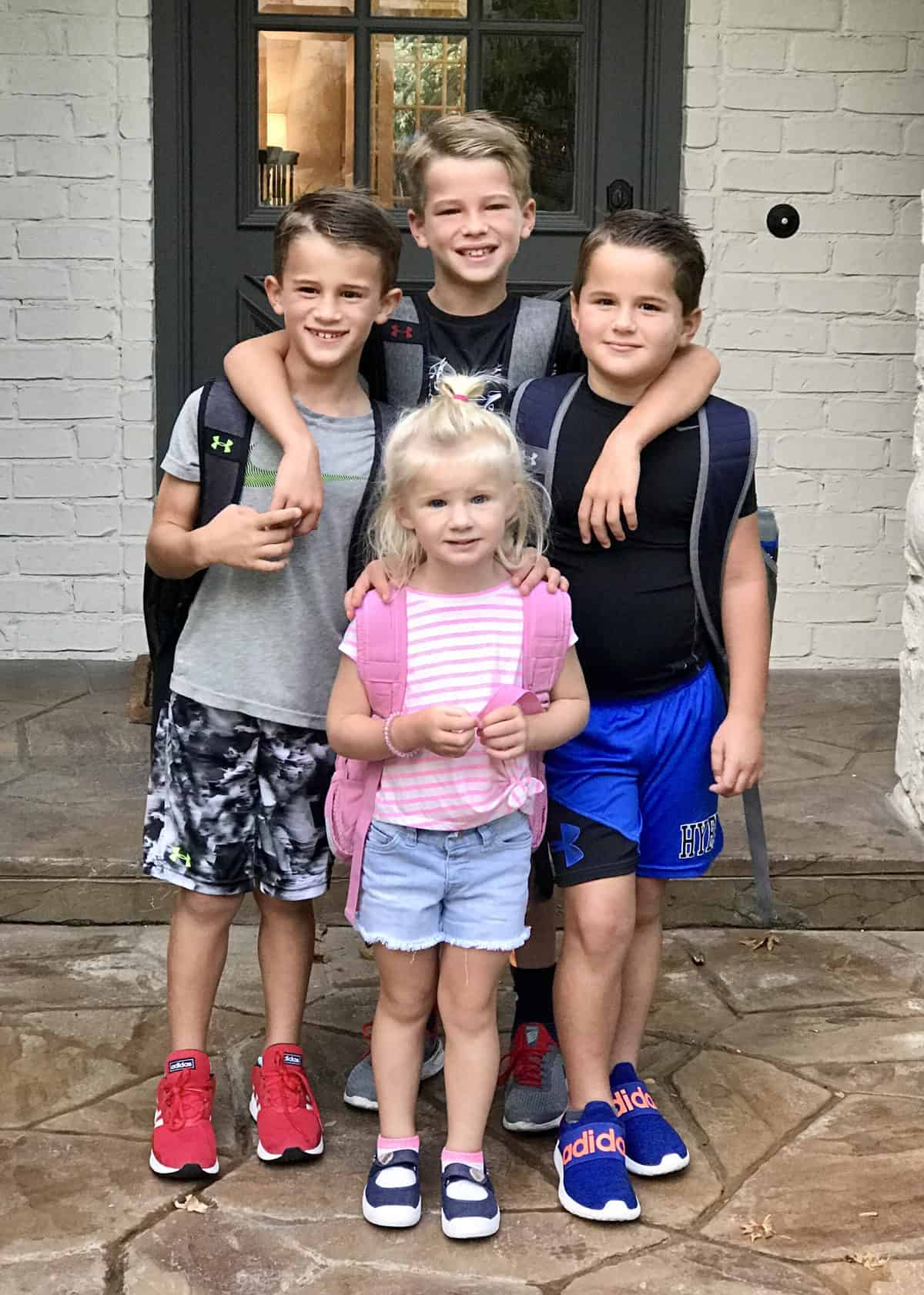 We also love to throw a little party for the kids to get reacquainted with their schoolmates. My Back to School Gathering Guide has all the eats, ice breakers, and fun decorations to make throwing that party a success. Plus! Make getting back into the swing of things easy with weeknight recipes, after school snacks and hearty breakfasts. My Back to School Gathering Guide is a cheat sheet to starting the new school year right!
Set the Scene
These simple, school-themed items are festive and come together easily for a great-looking party!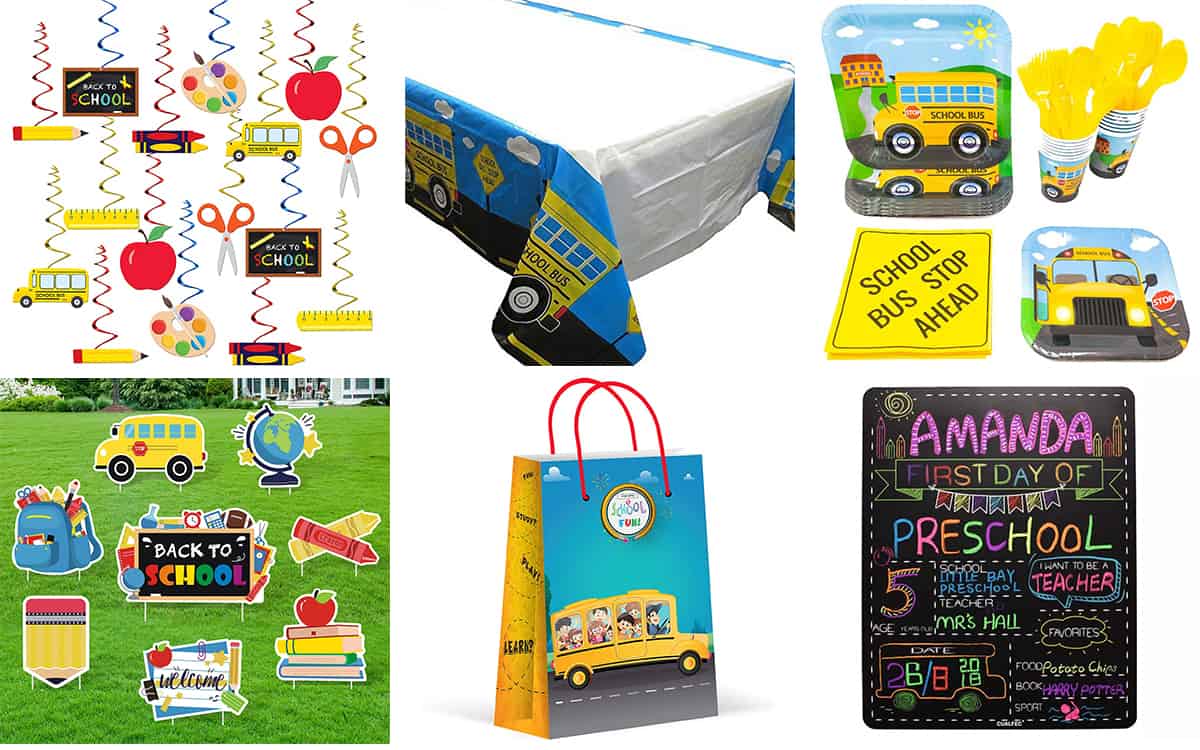 These Hanging Swirls for Back To School decorations are such a cute and easy way to create a party atmosphere. Drape this School Bus Tablecover over your table or across your counter to serve up snacks in style. Then top it off with plates, cups napkins and cutlery from the School Bus Party Supplies.
Plant these Back to School Yard Signs in the front yard for a festive welcome. Send them home with goodies in these School Bus Party Favor Bags. Why not set up a photo booth with these Personalized First Day of School Signs? Or for a more personal approach, create a welcome sign with a Melissa and Doug Standing Easel and Chalkboard.
Have Some Fun
A back to school party needs some fantastic ice-breakers to get the kids back into the swing of it with their schoolmates. Here are so fun games and activities to get reacquainted to!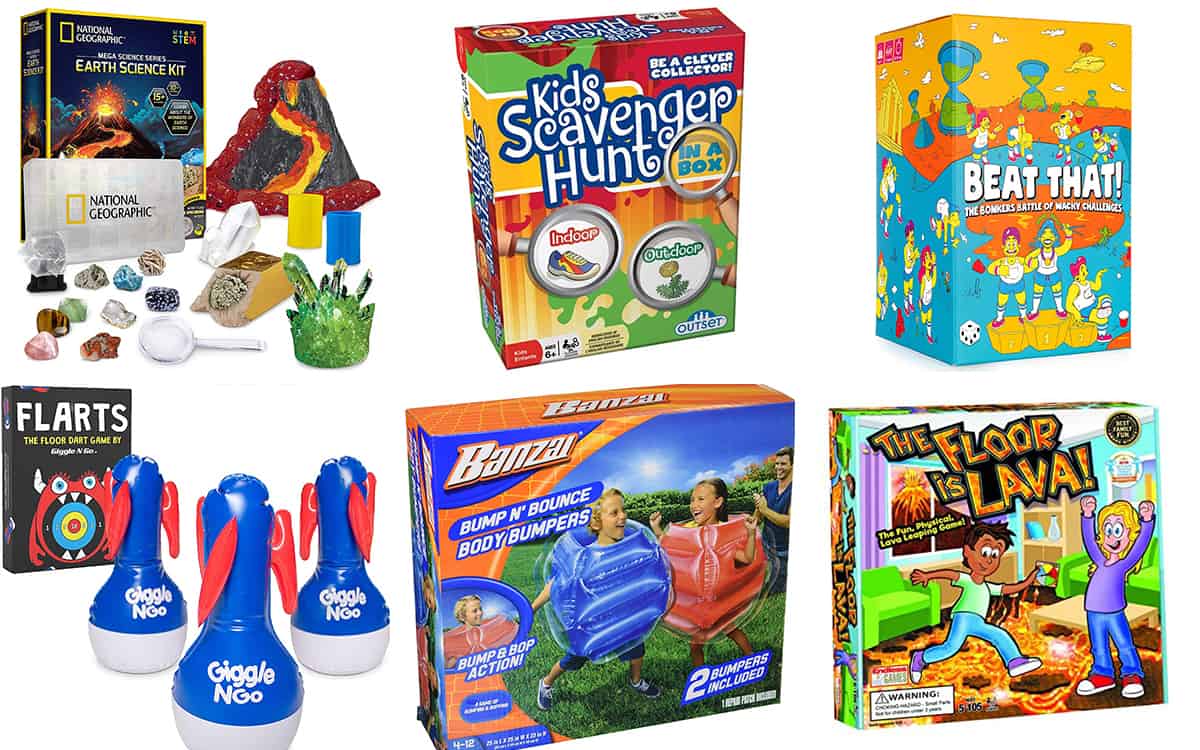 Put those little brains to some big fun with the National Geographic Earth Science Kit. They'll amuse themselves with easy experiments and fun discoveries. Send them on an adventure with an Indoor/Outdoor Scavenger Hunt, or let them get in touch with their wacky sides with a game of Beat That!
Turn up the excitement inside or out with Flarts, theFloor Dart Game. Bring some bounce to the shenanigans with Bump N Bounce Body Bumpers, or get in touch with your own childhood with a game of The Floor is Lava. No one can resist the fun!
Good Eats!
Busy kids make for hungry tummies! Serve your guests some fun and easy snacks and treats that everyone will love!
Kids and adults alike love this PB&J Snack Board. With sweet fruits, crunchy veggies and their favorite sandwich, it's a house favorite. Pizza Toast is quick, easy, and always sure to please. This whimsical Playdate Snack Board is adorable as it is delicious.
Toss handfuls of your favorite pantry snacks in a big bowl with fresh popped popcorn and you've got a quick, tasty Pantry Popcorn Mix. Your guests will love the sweet and salty variety! My No-Bake Monster Cookie Balls are a sweet bite-sized treat that's easy to make and tastes just like everyone's favorite monster cookie! And you can't go wrong with SuSu's Cereal Snack Mix. It's a scrumptious, salty treat everyone loves to get their hands on.
And don't forget my Teacher Appreciation Snack Mix. Put out a bowl for your guests to munch on and send goodie bags to give to their teachers on the first day of school. Bonus points if you stash it in this Big Hearts Shape Little Minds mug. Being thoughtful is an easy A!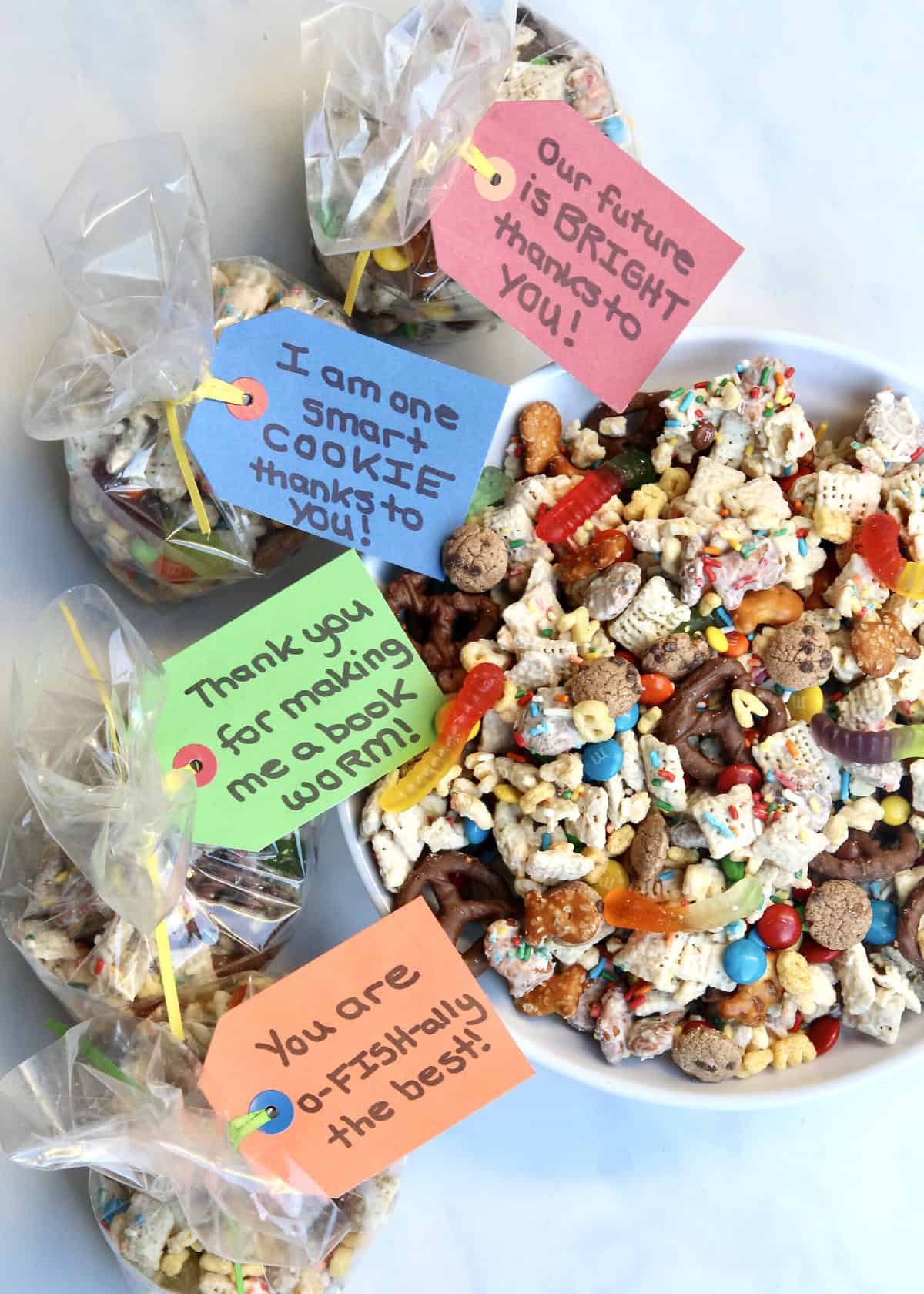 Ease into the Routine
Dreading the return of the early mornings, lunch boxes, and the call of "What's for dinner?" the minute they walk through the door? I've got that handled! My Back to School Easy Meal and Snack Ideas is a great round-up of healthy, family-friendly meals (including breakfasts!) and snacks sure do make feeding your family easier now that school is back in session. Make lunches a little easier, too, with 6 Great School Lunchbox Ideas. They're balanced, yummy, and kid-approved!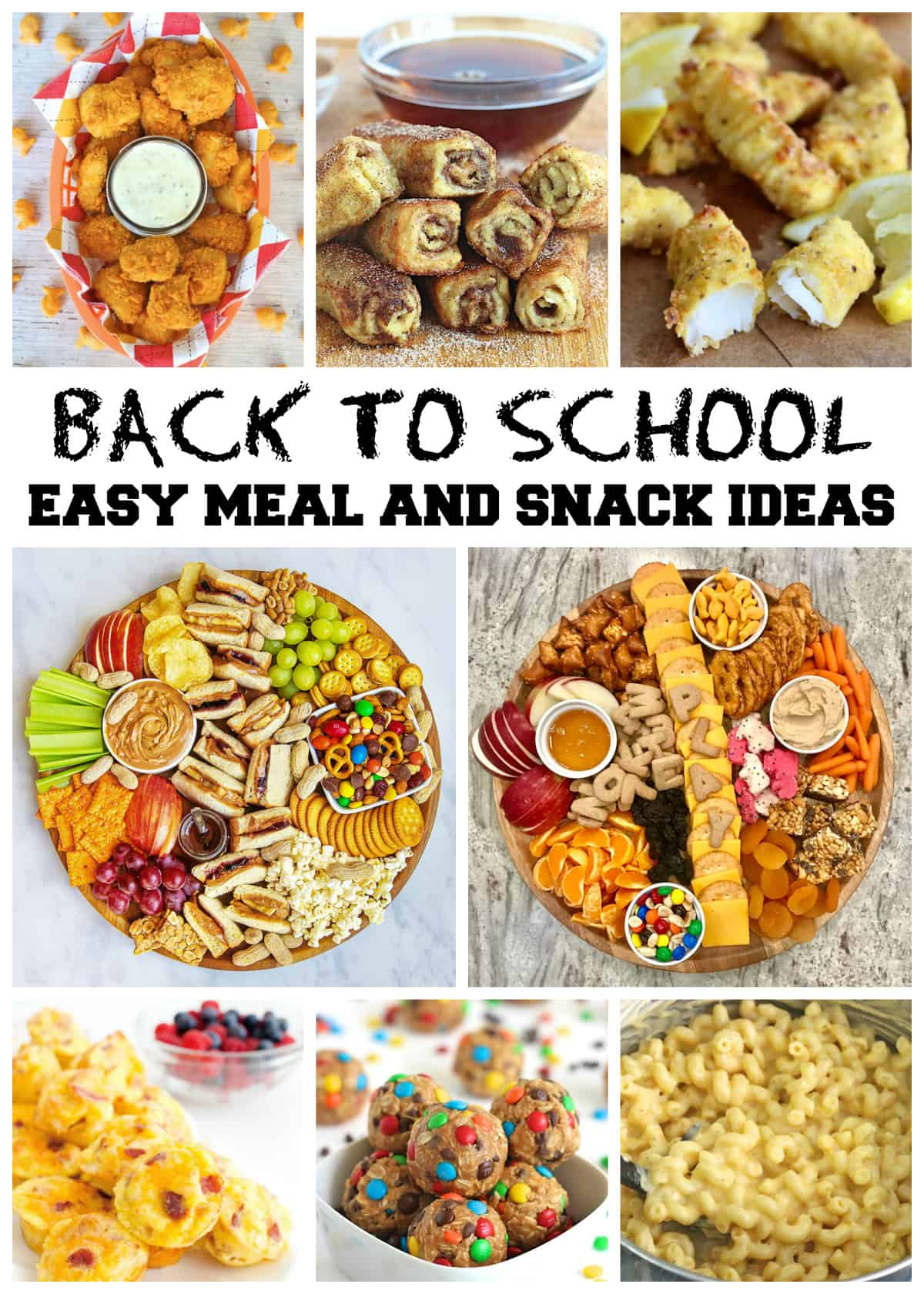 A Gift For Your Teacher
Looking for something to let them know they are appreciated? Show your gratitude to your new teacher with one of these thoughtful gifts from my Teacher Gift Guide. There's something for everyone!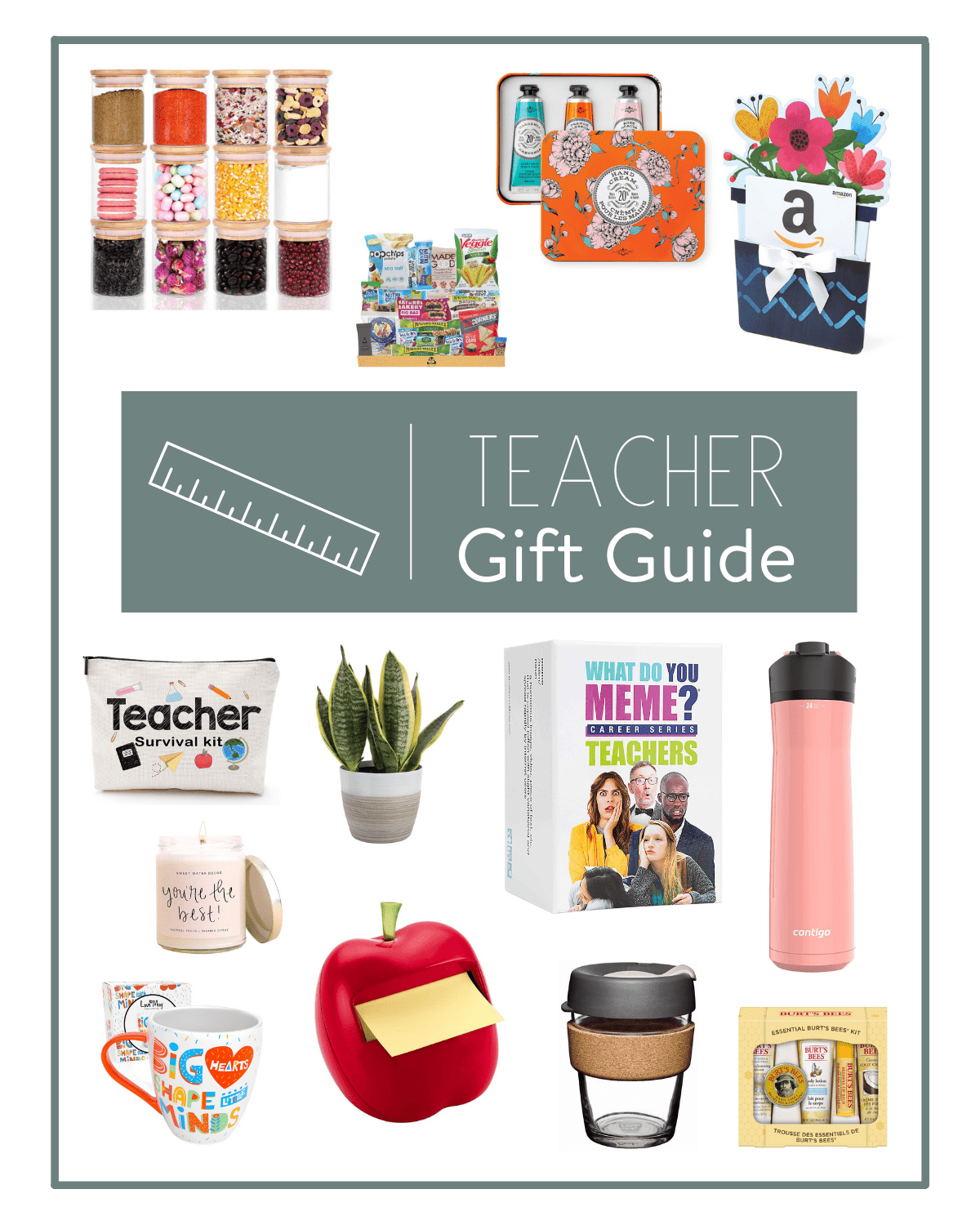 I hope my Back to School Gathering Guide makes your transition to the new school year fun and yummy! If you use this guide, be sure to snap a picture and share it with me on Instagram @thebakermama so I can see.
I just love seeing you enjoy the inspiration I share.
xoxo,