Six Great School Lunchbox Ideas that will hopefully make packing lunches for your kids a little easier!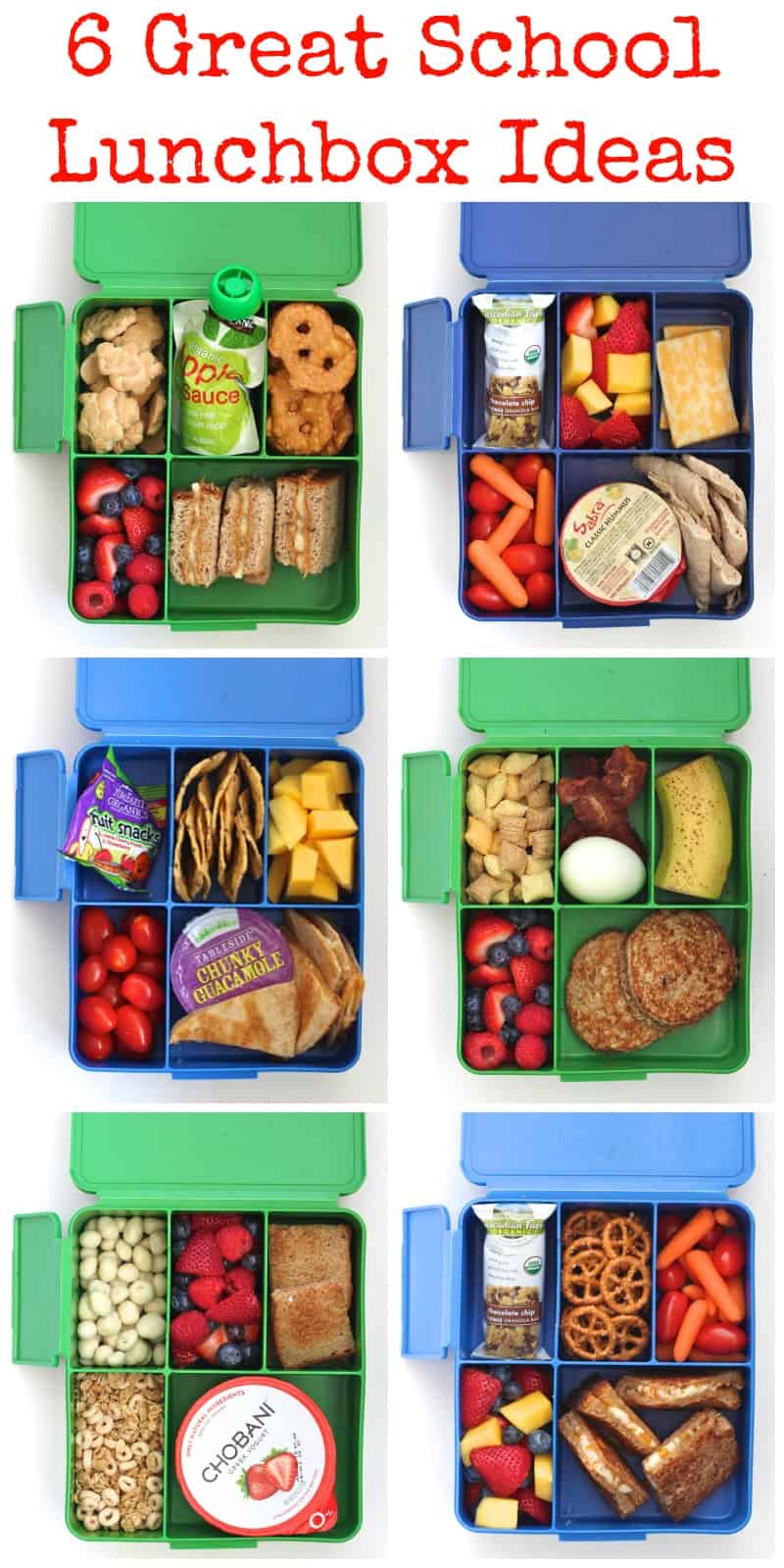 One of the most frequent questions I get asked is what I pack in the boys' lunchboxes each day. I remember being so overwhelmed when they all started school five days a week. What would I put in their lunches? Would they actually eat it? Was it enough food for them? How much time would I need to allow in the mornings to back their lunchboxes?
Well, now that the school year is almost over, I feel like I've finally got it down and I can pretty much pack their lunchboxes without drinking coffee first. 😉
I started out packing them sack lunches with all these little baggies of food. What was I thinking? So wasteful and probably a bit overwhelming for them come lunchtime. A friend of mine recommended these bento lunchbox containers from Pottery Barn Kids so I ran out and got three of them along with the monogrammed lunch bags to carry them in. They're awesome! The compartments are so great for helping me make sure I include a healthy variety of foods in good portions. They're so easy to wash in the dishwasher and perfect for the boys to eat right out of during lunchtime. We've had them for over 5 years now and they have held up so great.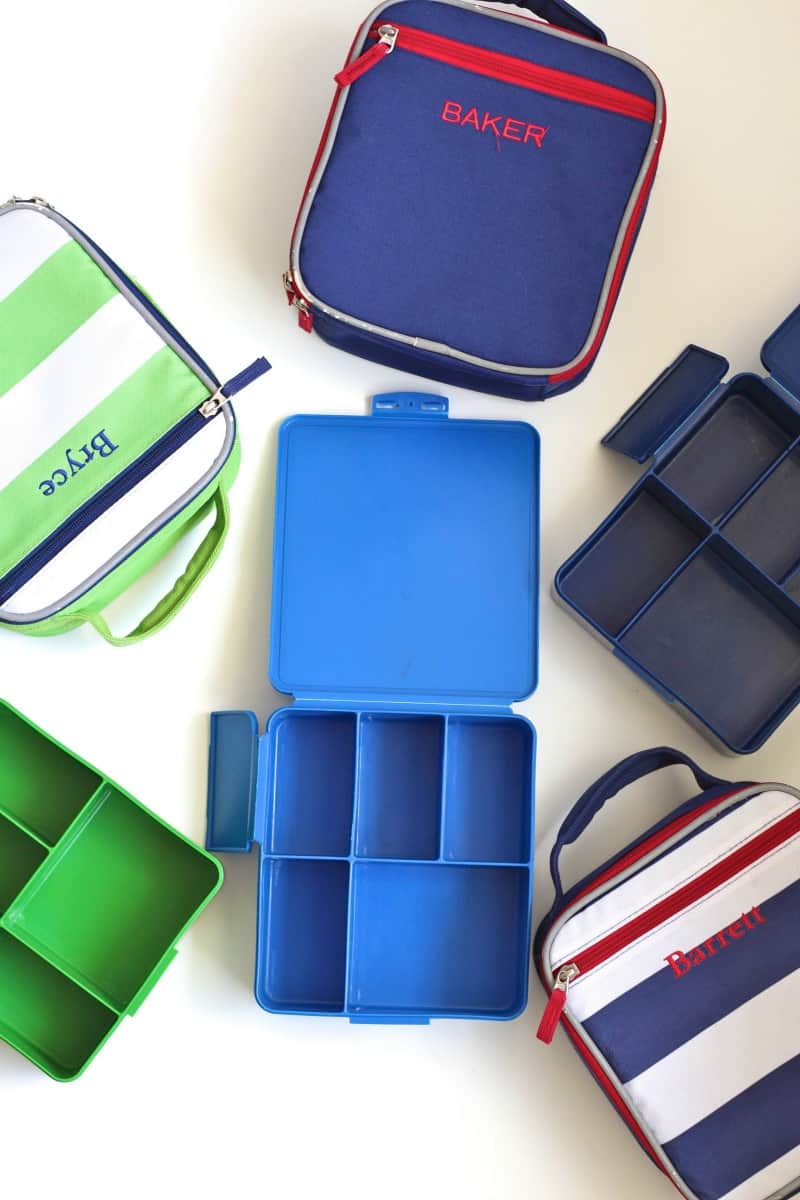 Our school is so great about leaving any uneaten food in the lunchboxes so I know what they ate and didn't eat that day at lunch. This has helped me so much in learning what are actually good things to pack in their lunches. If your school doesn't do this, ask them if they wouldn't mind so you actually know what and how much they're eating. The boys usually don't have much left in their lunchboxes these days, but if they do, I actually have them eat it as their snack when we get home from school instead of throwing it away.
To make packing lunches as easy as possible and to have plenty of food on hand to pack three lunchboxes five days a week, I try to buy as much in bulk as possible. I love Costco for this because they have so many great healthy kid-friendly items to choose from. Here's a glimpse of some of the lunchbox staples I buy at Costco…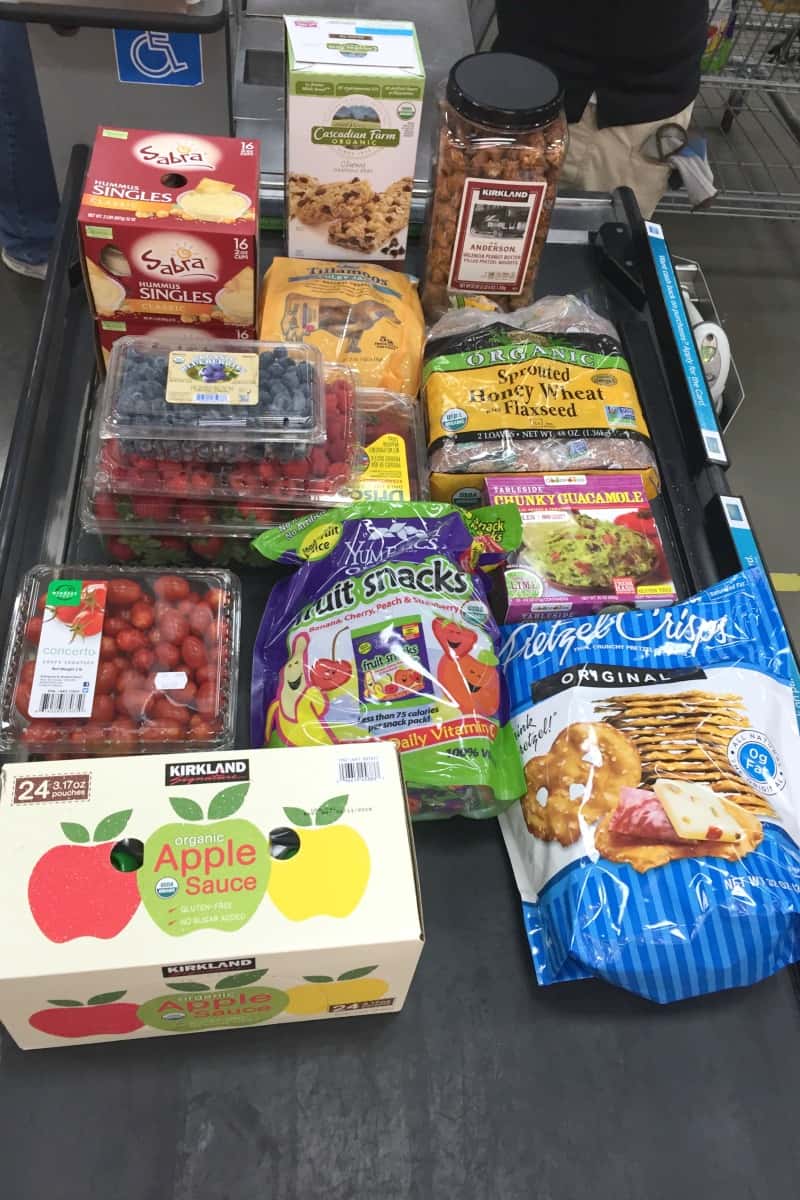 The kids love helping me pack their lunchboxes. They get so excited about what they'll get to eat that day at school and they get a kick out of promising me that they're going to eat their fruits and veggies before their "dessert". 😉
I have six different lunchbox menus that I rotate through to give them a good variety throughout the week. Here they are:
Lunchbox Menu #1: mini hummus packet, whole wheat pita, baby carrots, cherry tomatoes, cheese, fruit & a mini granola bar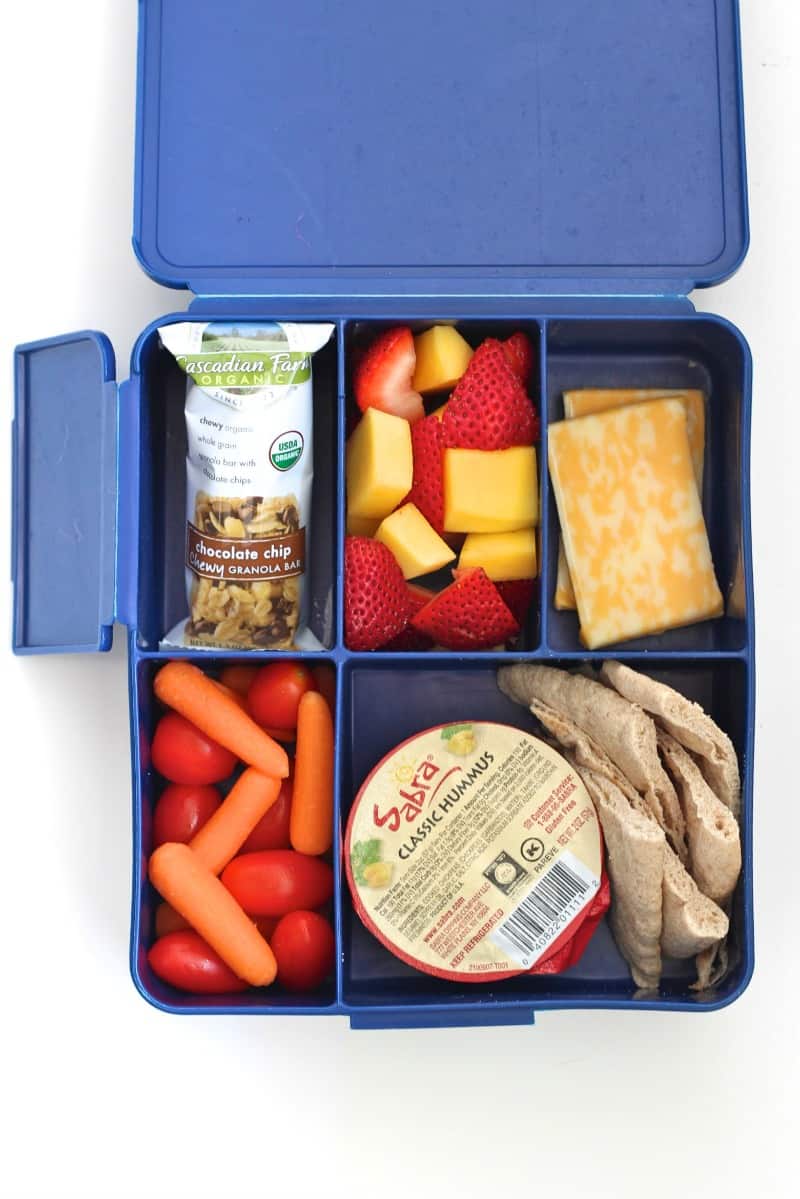 Lunchbox Menu #2: peanut butter & banana sandwich on whole wheat bread, fruit, pretzel chips, applesauce pack & animal crackers (if your school is peanut-free, try sunflower seed butter, apple butter, another nut butter such as almond butter, etc.)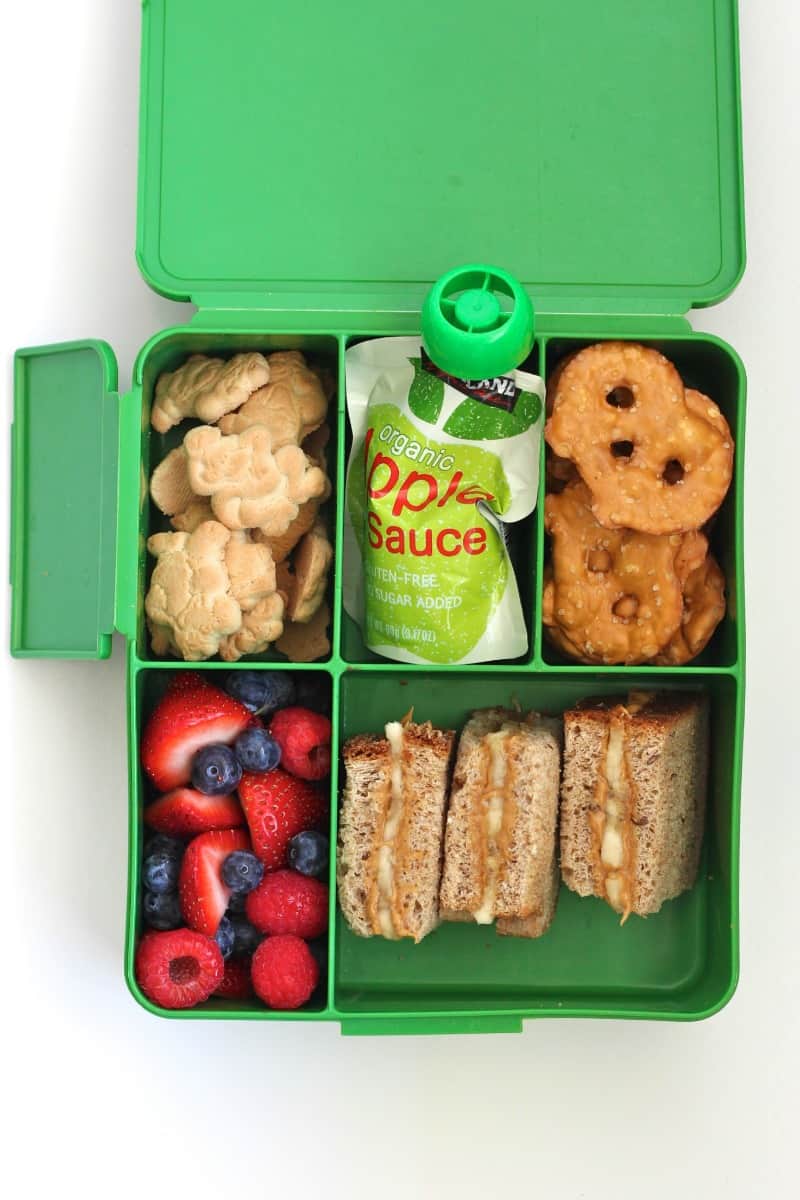 Lunchbox Menu #3: cheese quesadilla on a whole wheat tortilla, mini guacamole packet, cherry tomatoes, fruit, chips & fruit snacks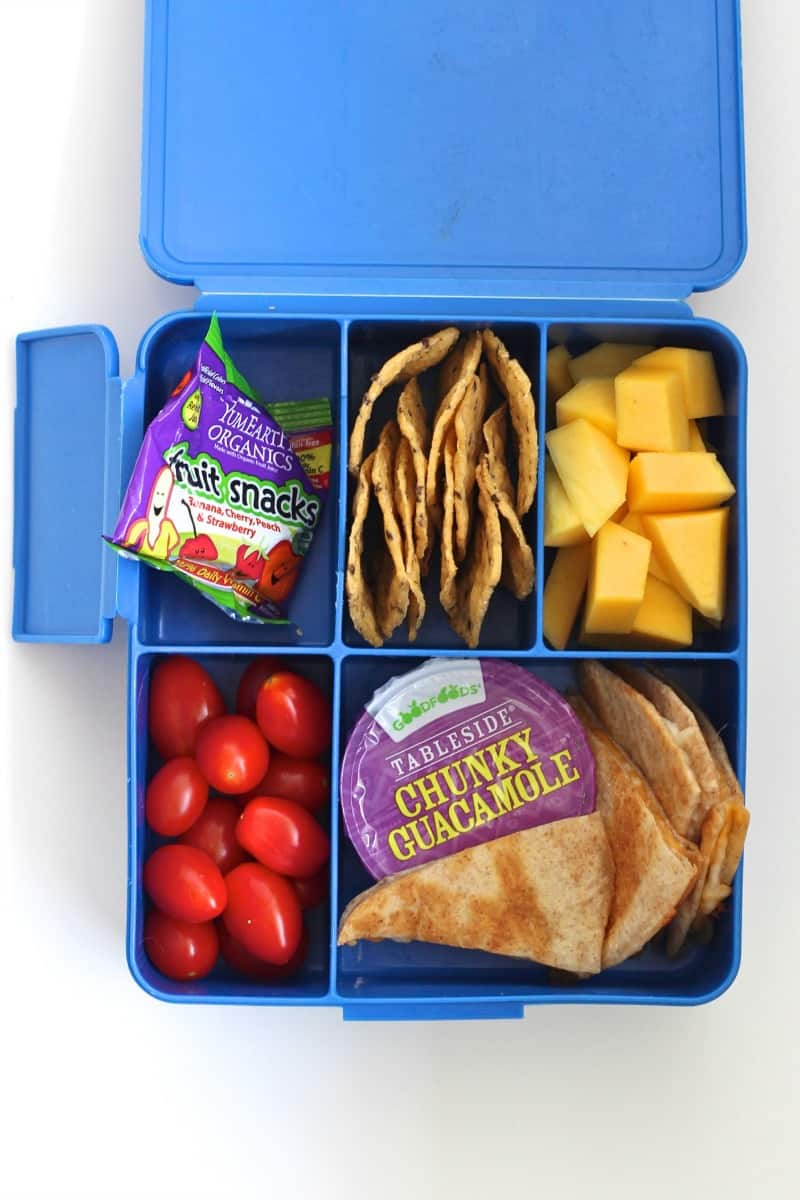 Lunchbox Menu #4: leftover whole wheat banana pancakes, bacon, hard-boiled egg, fruit & dry cereal (This is one of the boys' favorites!)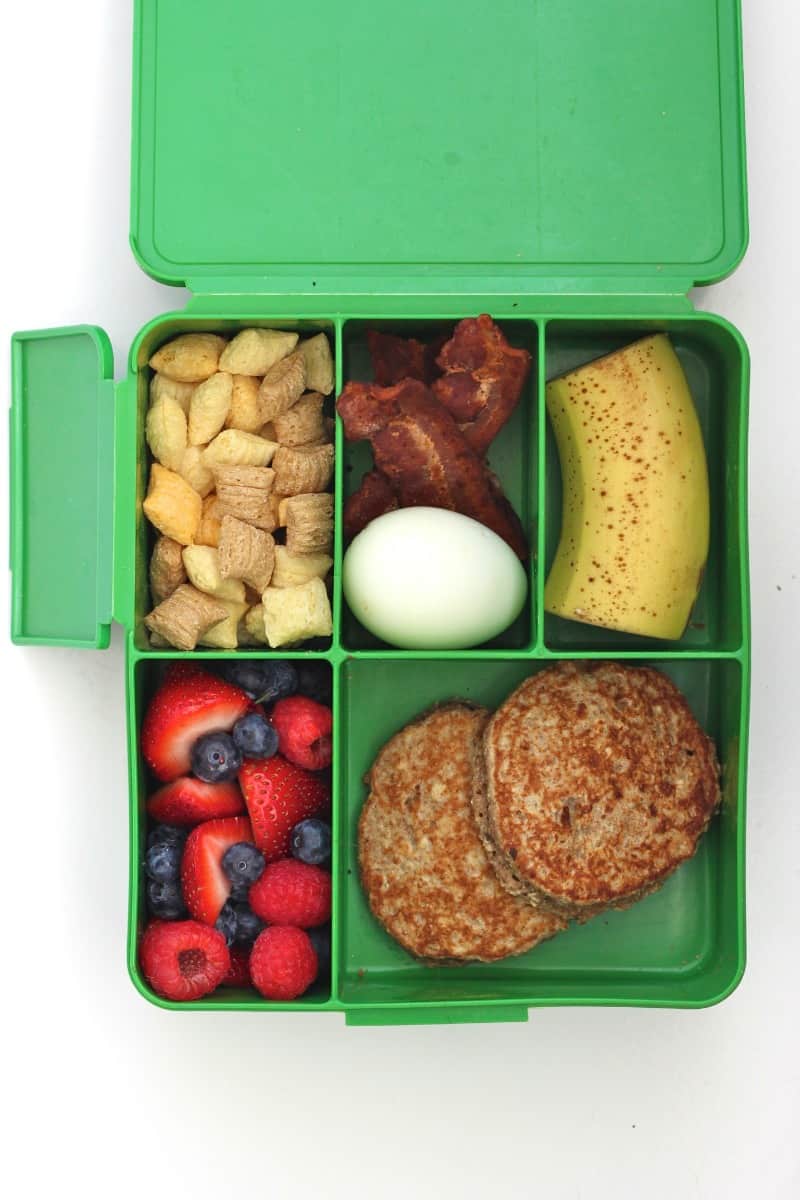 Lunchbox Menu #5: grilled cheese sandwich on whole wheat bread or these grilled cheese roll ups, baby carrots, cherry tomatoes, fruit, pretzels & a mini granola bar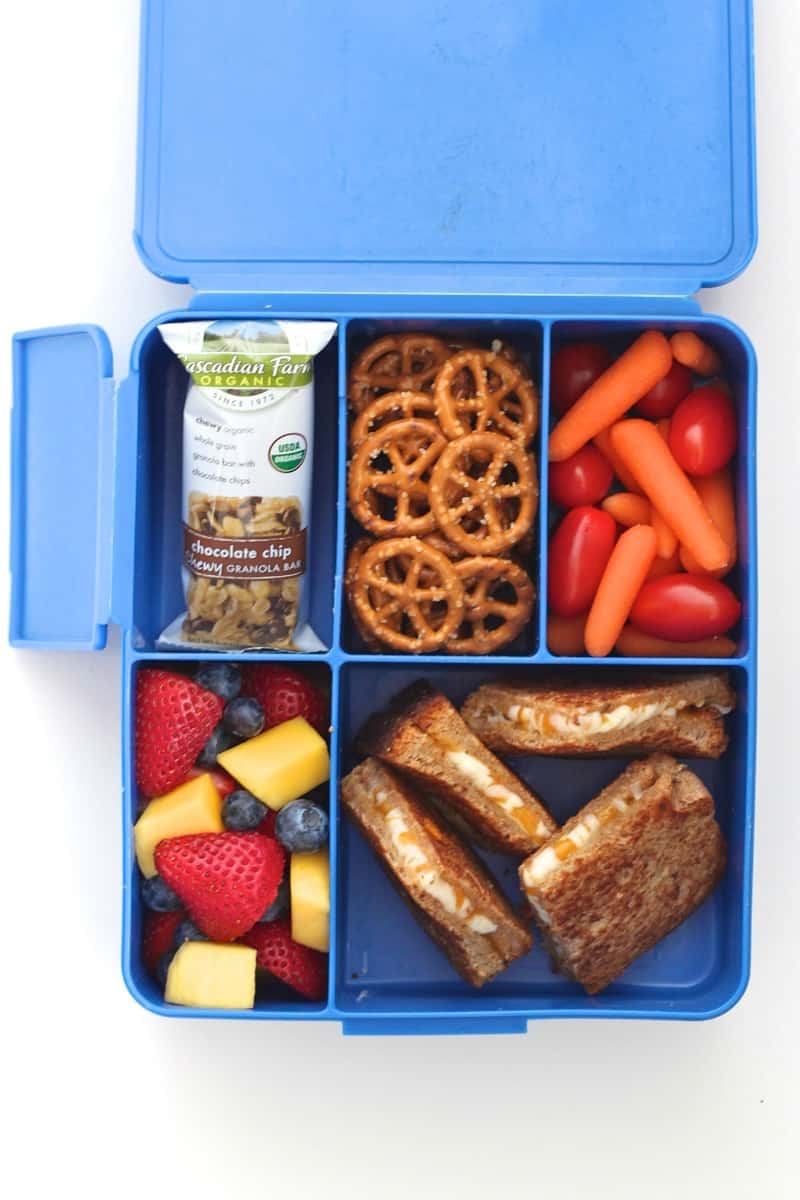 Lunchbox Menu #6: build your own parfait with Greek yogurt, granola, cheerios, fruit, toast and yogurt covered raisins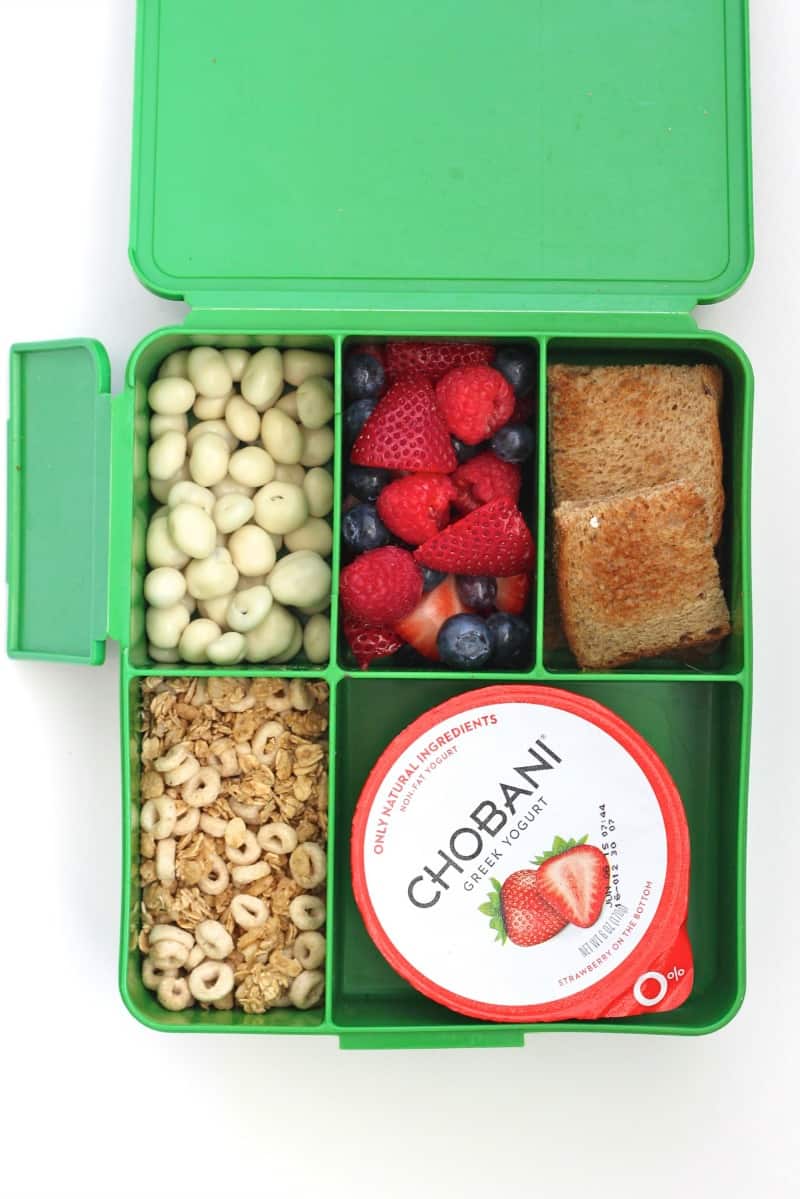 Tips & Tricks:
When the boys were younger, I would cut their cherry tomatoes and grapes in half and I would steam the carrots to make them easier and safer for them to eat.
I will sometimes make the quesadillas and grilled cheese sandwiches the night before to save time in the morning. I'll make them while I'm making dinner or cleaning up from dinner and just store them in the refrigerator overnight. Most of the time though, I just make them while I'm making breakfast.
If we have to get up and going super early the next morning, I'll pack their lunchboxes the night before and store them in the refrigerator overnight, but I usually pack them in the mornings because we don't normally have room for three lunchboxes in the fridge.
I will also occasionally put leftovers in their lunchboxes like mac & cheese, pizza taquitos, muffins, baked chicken nuggets, hotdogs, etc., but I usually stick to the menus above.
I hope these ideas help make your life a little easier when it comes to packing lunches and hopefully your kiddos will love their lunches too!
xoxo,