My Father's Day Gathering Guide makes hosting a Father's Day cookout easy and enjoyable. From dad-approved bites to gifts you know he'll love, I'll help you make the guy in your life feel extra special!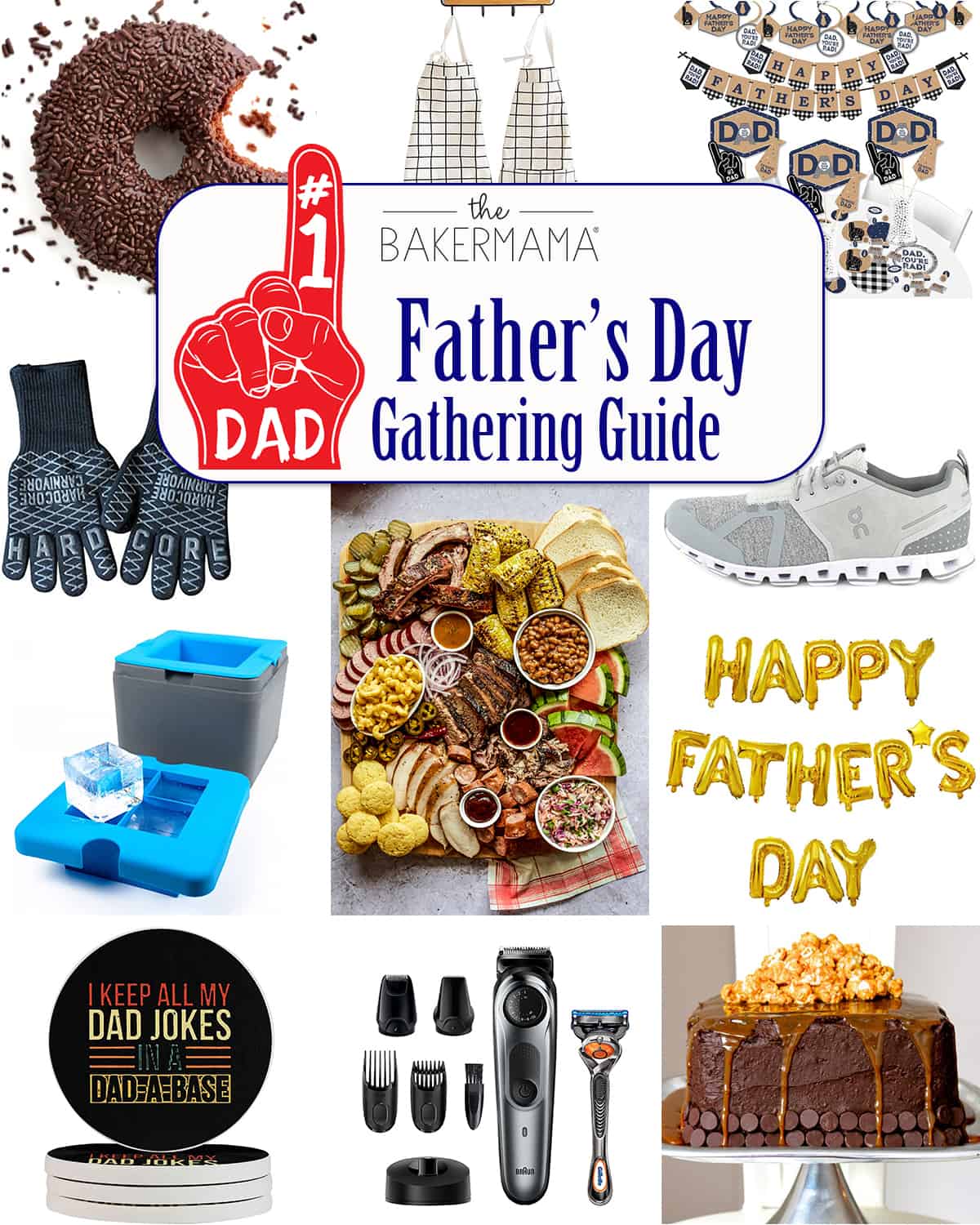 The BakerMama's Gathering Guides
I created my Gathering Guides to help you make special occasions even more special. With thoughtful gifts, sweet details, and of course great food, you can create sweet holiday memories with your family–without a lot of fuss. Enjoy!
Gathering for a Father's Day Cook Out
There's nothing that brings me more joy than seeing Brandon with our kids. We are so lucky to have him in our lives. He keeps us grounded while always lifting us up. That's quite a special gift! My dad also plays a huge role in my life, and the life of my kids, and I could not be more grateful for that love. A note for those of you who might be missing your dad on Father's Day: may your heart be full of good memories and may those memories be a blessing on this special day.
We always enjoy celebrating Brandon with food. The guy just loves a great meal with his family. Food and togetherness is his love language, so we know just how to make Father's Day perfect for our best guy: a Father's Day cookout!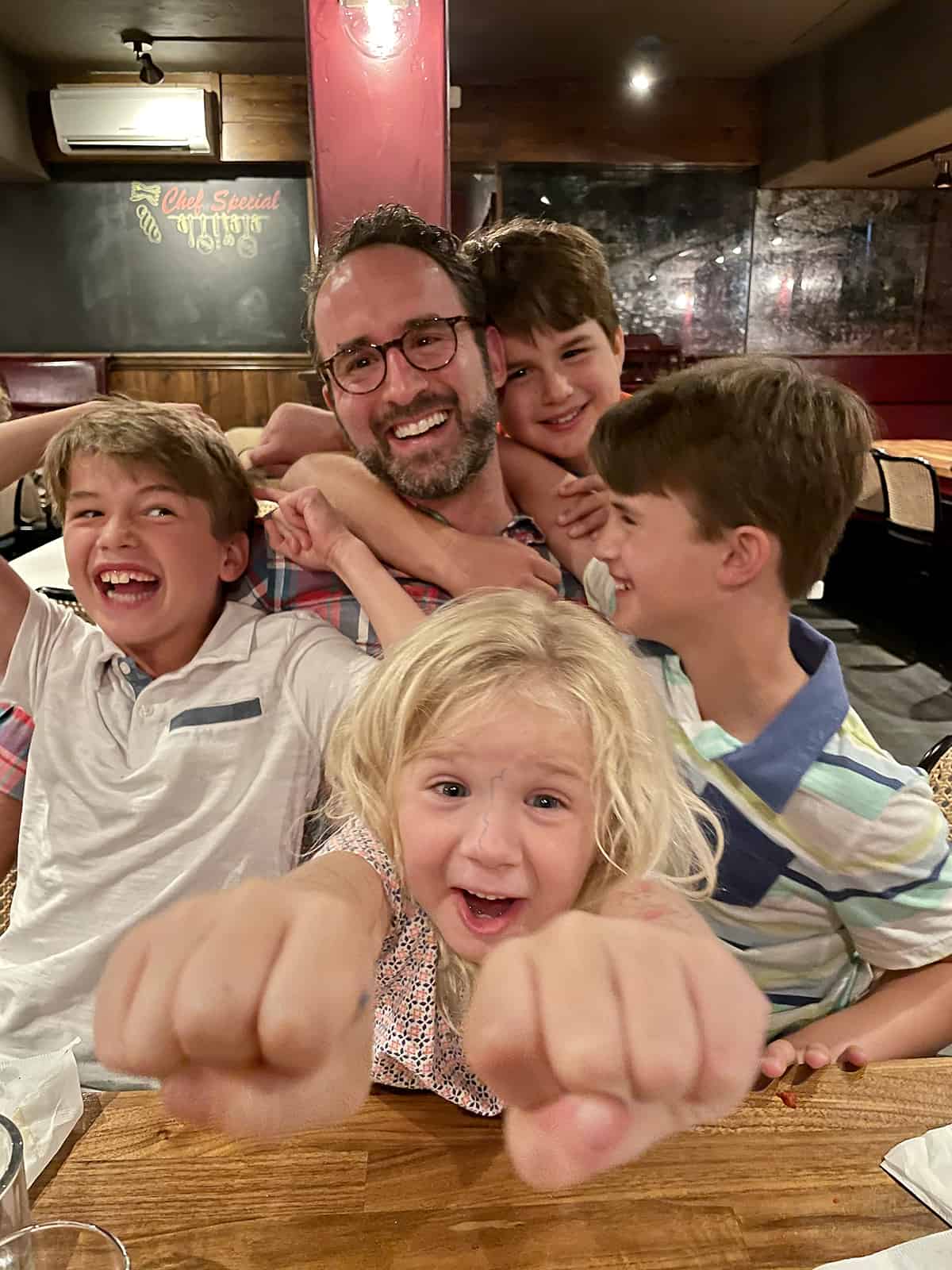 Seting the Scene
Picture this: dad at the grill, cold drink in hand, doing what he loves to do best: playing with fire. Kids running around the backyard. Everyone enjoying the day with their favorite guy. Well, here's a start to the celebrations!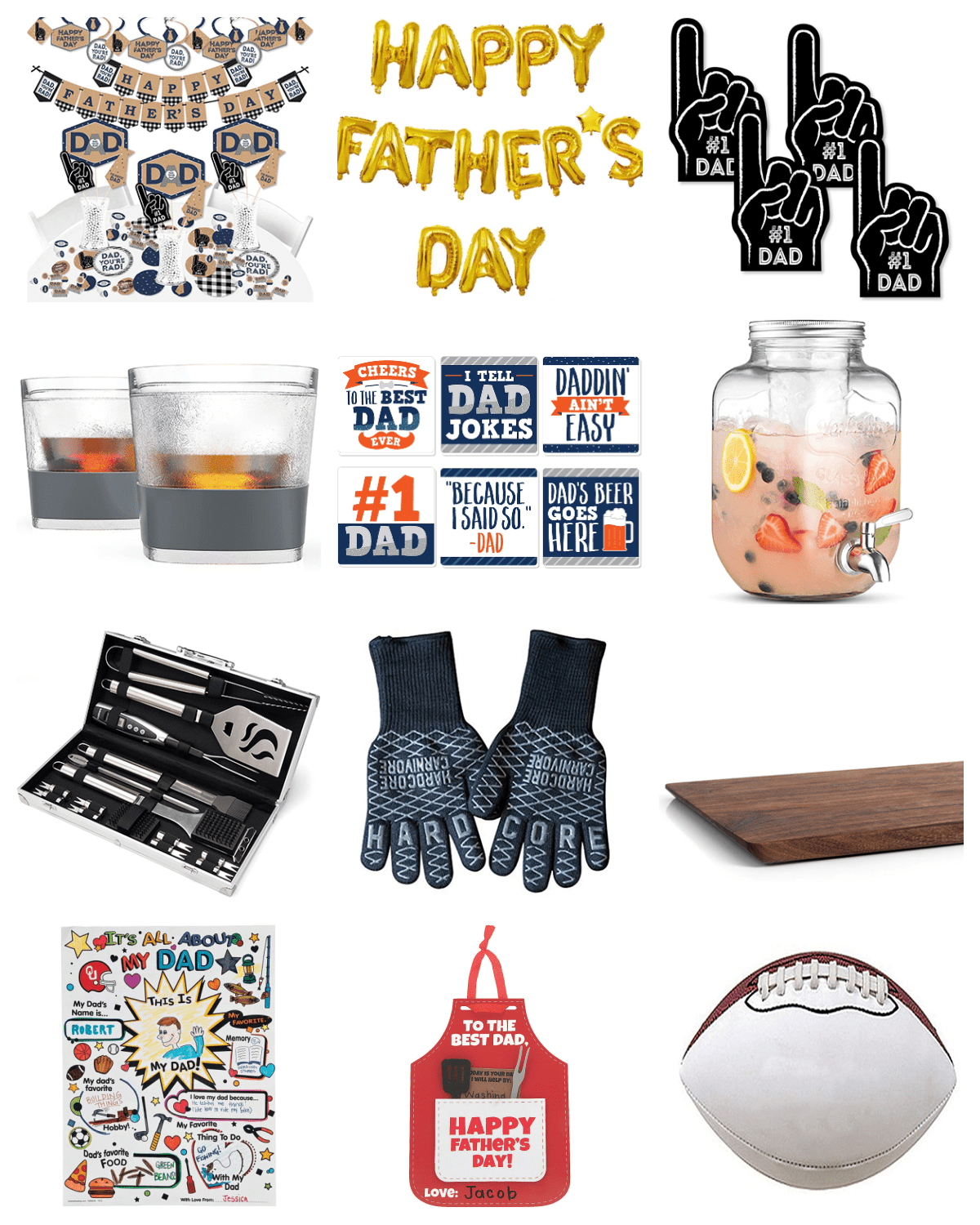 Decor for Dad
Tell him just how great you think he is with this My Dad is Rad Bunting and Decoration Set. Or keep the decor simple with a Happy Father's Day Balloons Banner. Can't go wrong with a classic! Whatever you do, make sure his cheering section is ready with these Number One Dad foam fingers.
Playing with Fire
Set dad up for success.Hardcore Carnivore High Heat Grilling Gloves protect those magic hands while he's doing his best work. And he'll be armed with all the right tools, like in this Cuisinart Deluxe 20-Piece Grill Set. When the grilling's done, serve it up on a 18×12 walnut wood board from Boards by The BakerMama.
A Toast to Guy We Love the Most
Pour dad a drink and make it neat with these Host Cooling Cups. Give him somewhere to set his drink with these coasters. Then mix up a batch of family-friendly lemonade or my grown-ups-only version and keep it cool in this classic-looking Glass Beverage Dispenser. Fill the core with ice to keep things frosty!
Made-with-Love
Let the kids pour their love into a personalized craft for dad with a Color Your Own All About Dad Poster or this cute Grilling Apron Card Craft. If dad is a sporting guy, the kids can autograph or handprint a Mini Autograph Football for him to display for years to come.
Good Eats
Spread the Love
Celebrate dad with a great steak dinner! He spoils you all year round, so now it's time to return the favor. And what better way to show him how special he is than with the serious eats in this delicious spread on page 187 of my Spectacular Spreads cookbook.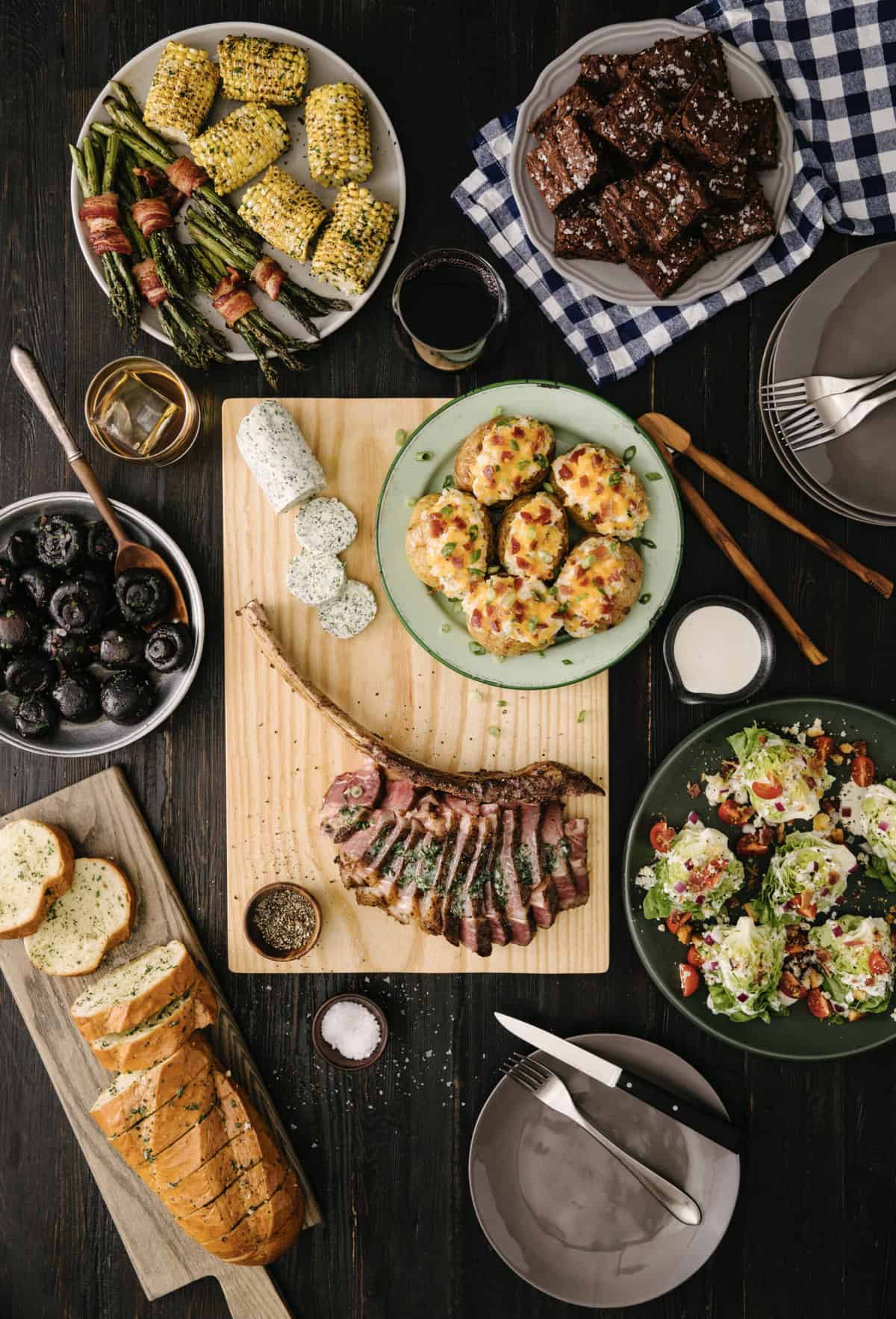 Donuts with Dad
If dad is a donut guy, do breakfast done simple and sweet. Try my Triple Chocolate Donuts or Easy Old-Fashioned Donuts. They're sure to satisfy every sweet tooth! Wanna go all out? My Decorate-Your-Own Donut Spread is as easy as it is impressive.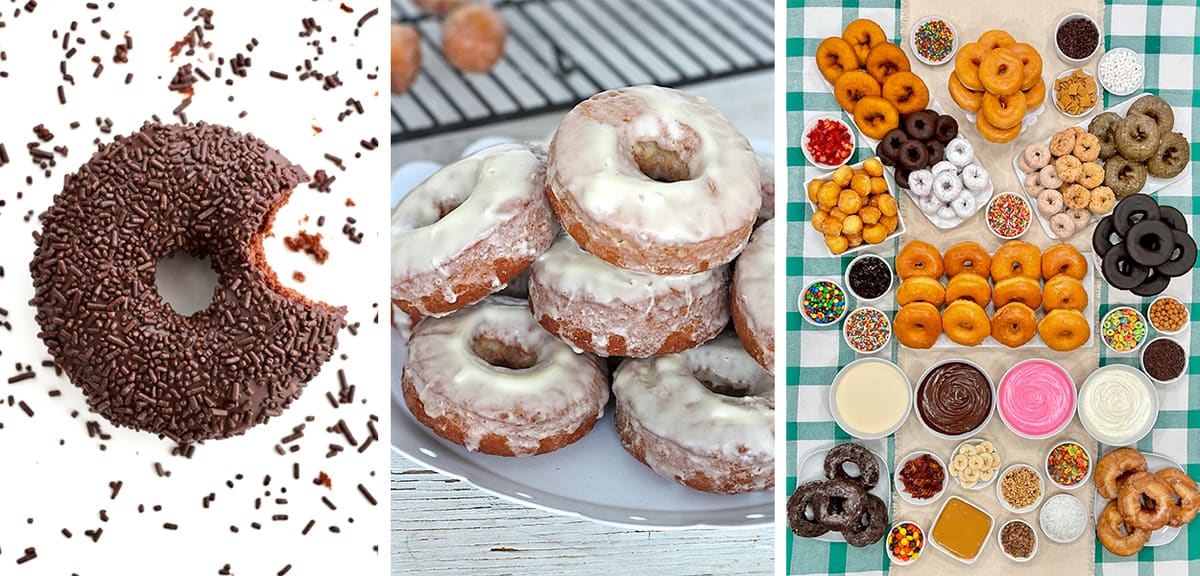 Food Boards Galore!
If the way to your guy's heart is through his stomach, a Father's Day Food Board might just be the ticket! From hearty breakfasts the whole family will love, to over-the-top barbecue boards, planning his special meal could not be easier.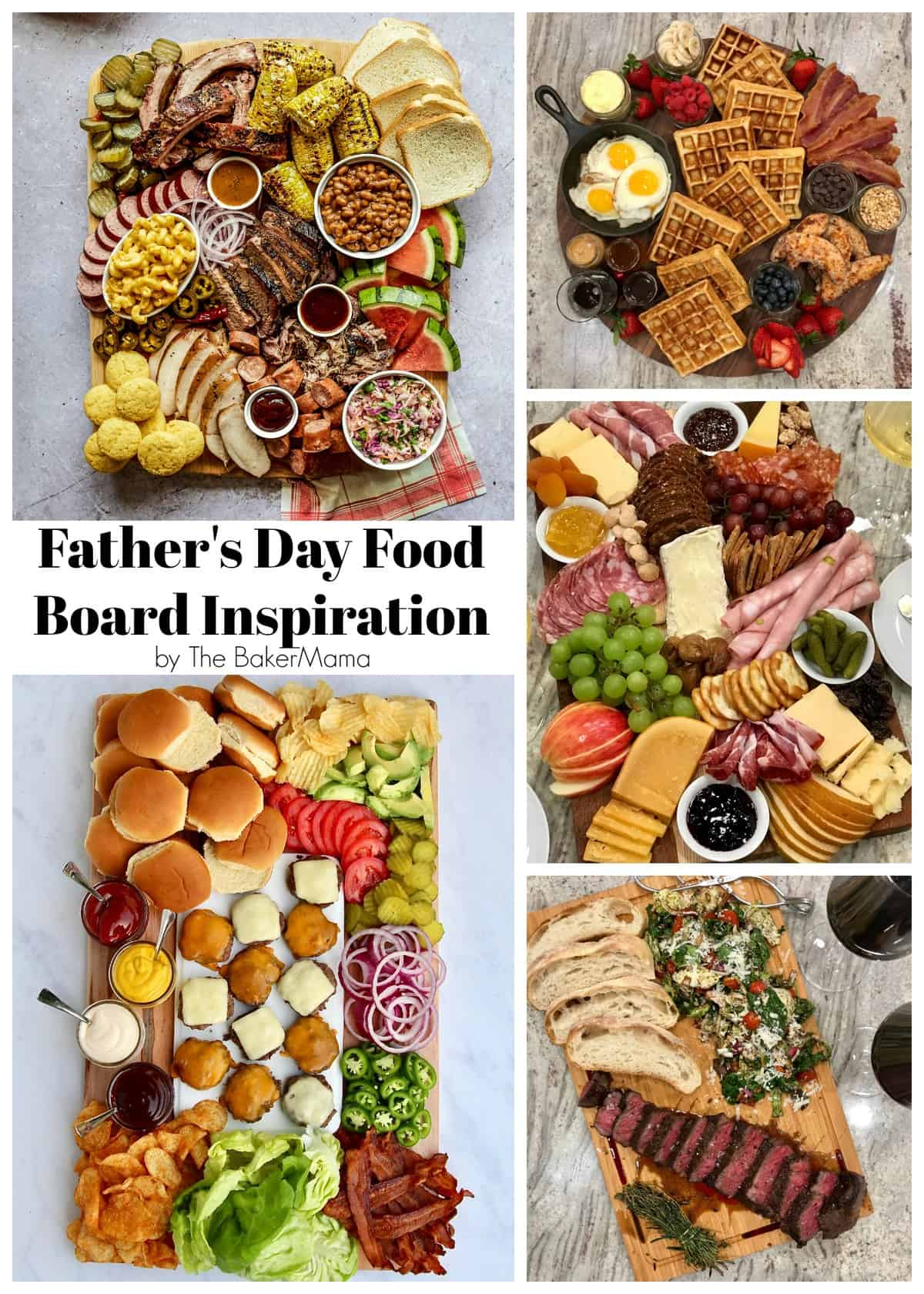 Sweet Endings
And for after dinner treats? These family favorites show dad just how sweet your love is for him. Hot Fudge Sundae Cake melts in your mouth but not on your plate! This Fudge Caramel Stout Cake is a dude cake all the way. It's a labor of love, but he's worth it! For a cool finish, try my Caramel Pecan Ice Cream Sandwich Cake. It's deliciously unforgettable.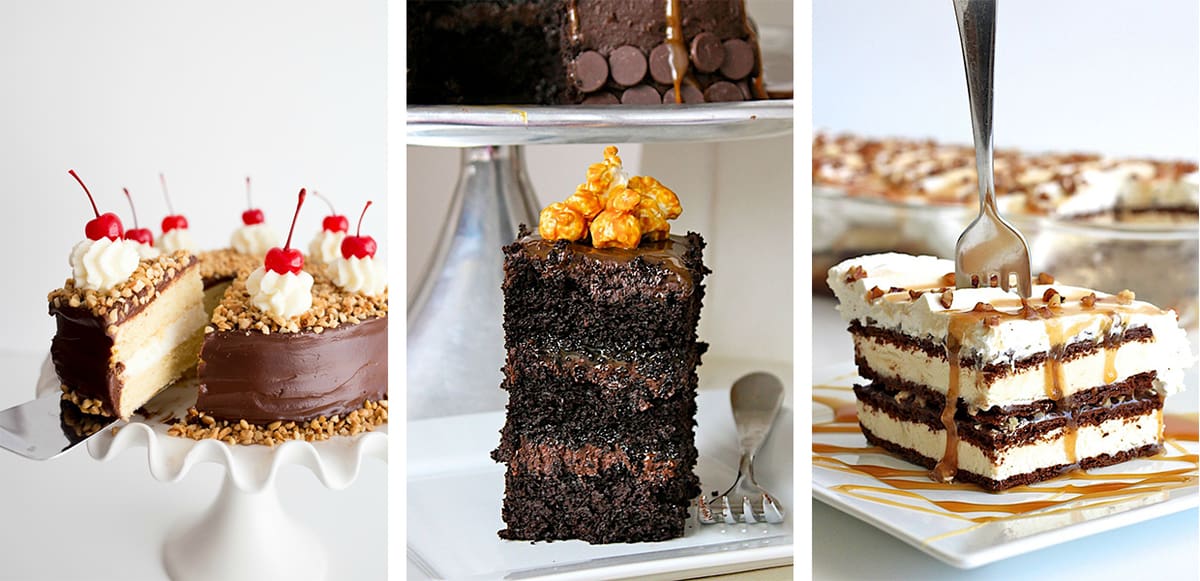 Gifts for Dad
He never wants anything for himself–except maybe a little peace and quiet. But since you can't give him that (ha!), give him something he'll use and love. That way, he'll always remember you're his favorite. Here are some great ideas!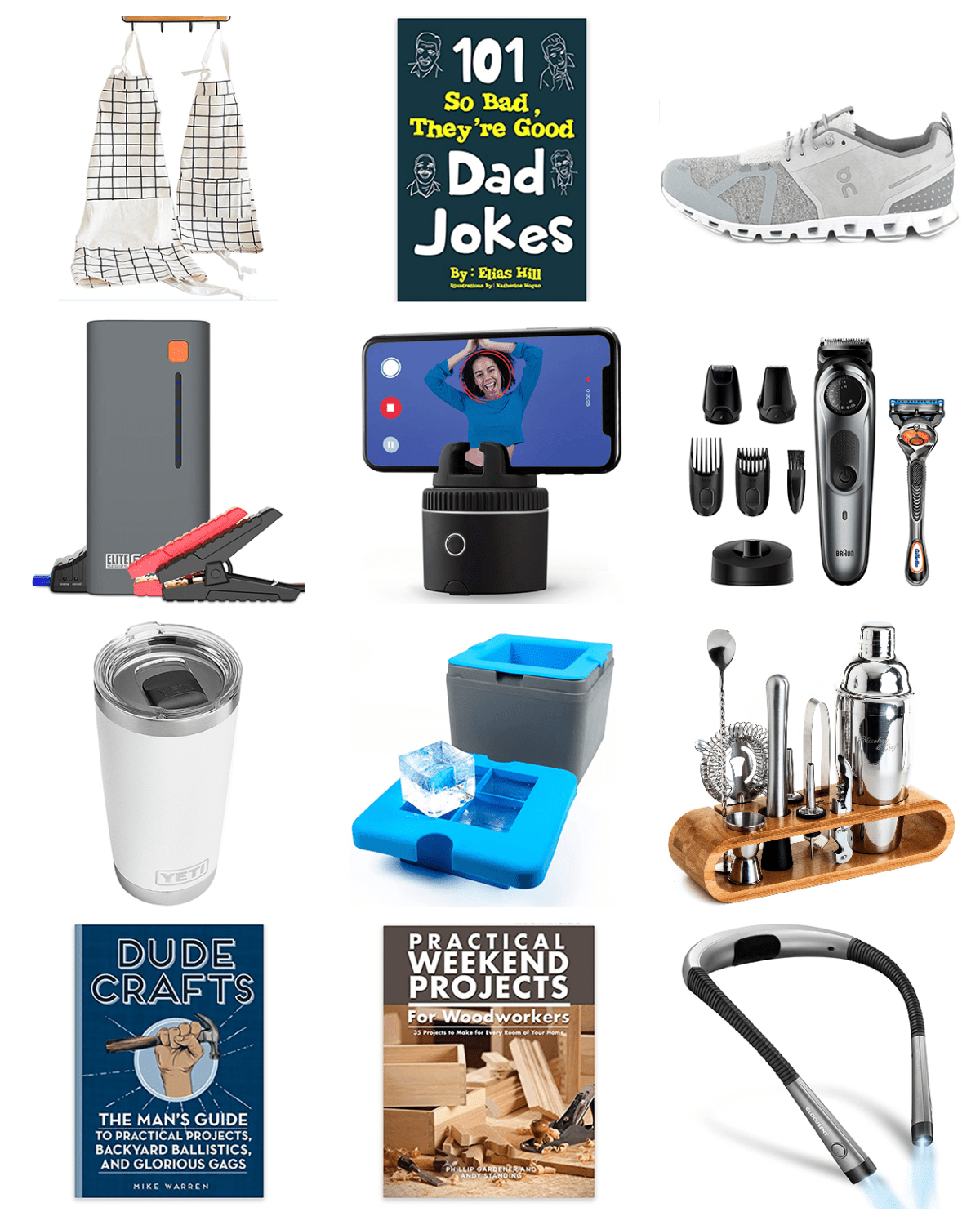 Show Him You 'Get' Him
Gift dad and his mini-me a set of matching Parent and Child Aprons perfect for some one-on-one grilling lessons. Show him you 'get' him and his sense of humor (even if you don't laugh every time) with 101 So Bad They're Good Dad Jokes. Keep him fleet of foot with On Running Men's Cloud Terry Shoes. His tootsies will thank you!
Whozits and Whatzits Galore!
Make sure he's got gadgets and gizmos a plenty. One day this emergency Car Jump Starter might just save his bacon and you'll get all the credit! For the cameraman in your life, this PIVO Pod swivels to keep up with a content creator on the go. A manscaped man is a confident man! Give the gift of self care with this Braun Beard Trimmer.
Clink, clink!
If he's worked up a thirst with all those dad jokes, he'll appreciate this Yeti Rambler. It keeps things cold even while the punchlines are coming' in hot. This True Cubes Clear Ice Cube Tray is Brandon's favorite for making his signature cocktails. And speaking of, if dad is a mixologist, this mixology set is a must-have.
For the 'Lit' Guy
Give your putterer something to putter about with this Dude Craft Guide to Practical Projects. Or this Practical Weekend Projects for Woodworkers will give him something to do when the grill doesn't need manning! And help a guy out with this LED Neck Reading Light. Sometimes the lighting is dim on his…uh, reading throne, you know?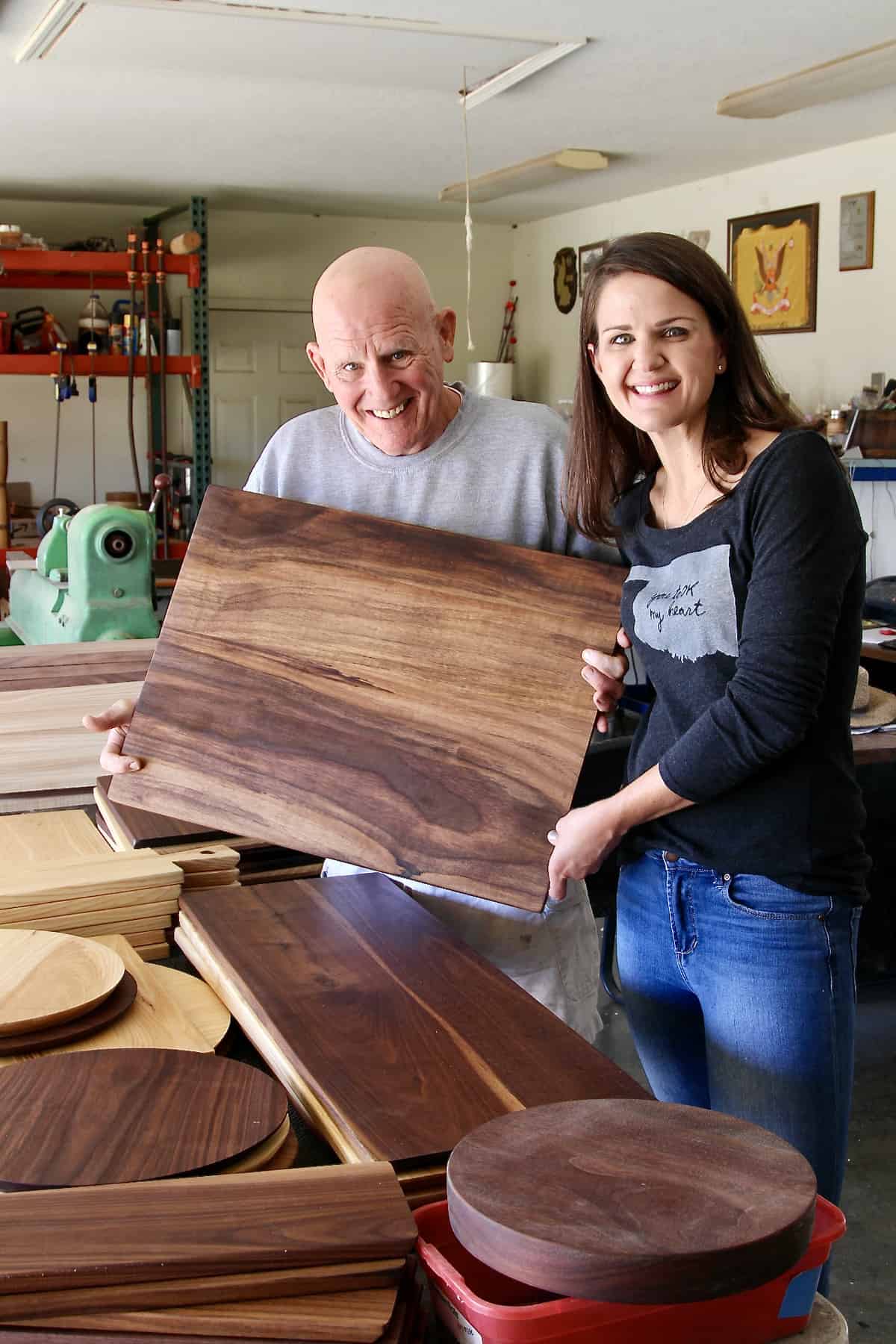 Happy Father's Day!
I hope my Father's Day Gathering Guide makes celebrating your favorite guy easy and special! If you use this guide, be sure to snap a picture and share it with me on Instagram @thebakermama so I can see.
I just love seeing you enjoy the inspiration I share.
xoxo,