Make hosting a festive gathering easy and enjoyable with The BakerMama's Mexican Fiesta Gathering Guide. I've got colorful decor, tasty eats and fun activities sure to make the party extra exciting.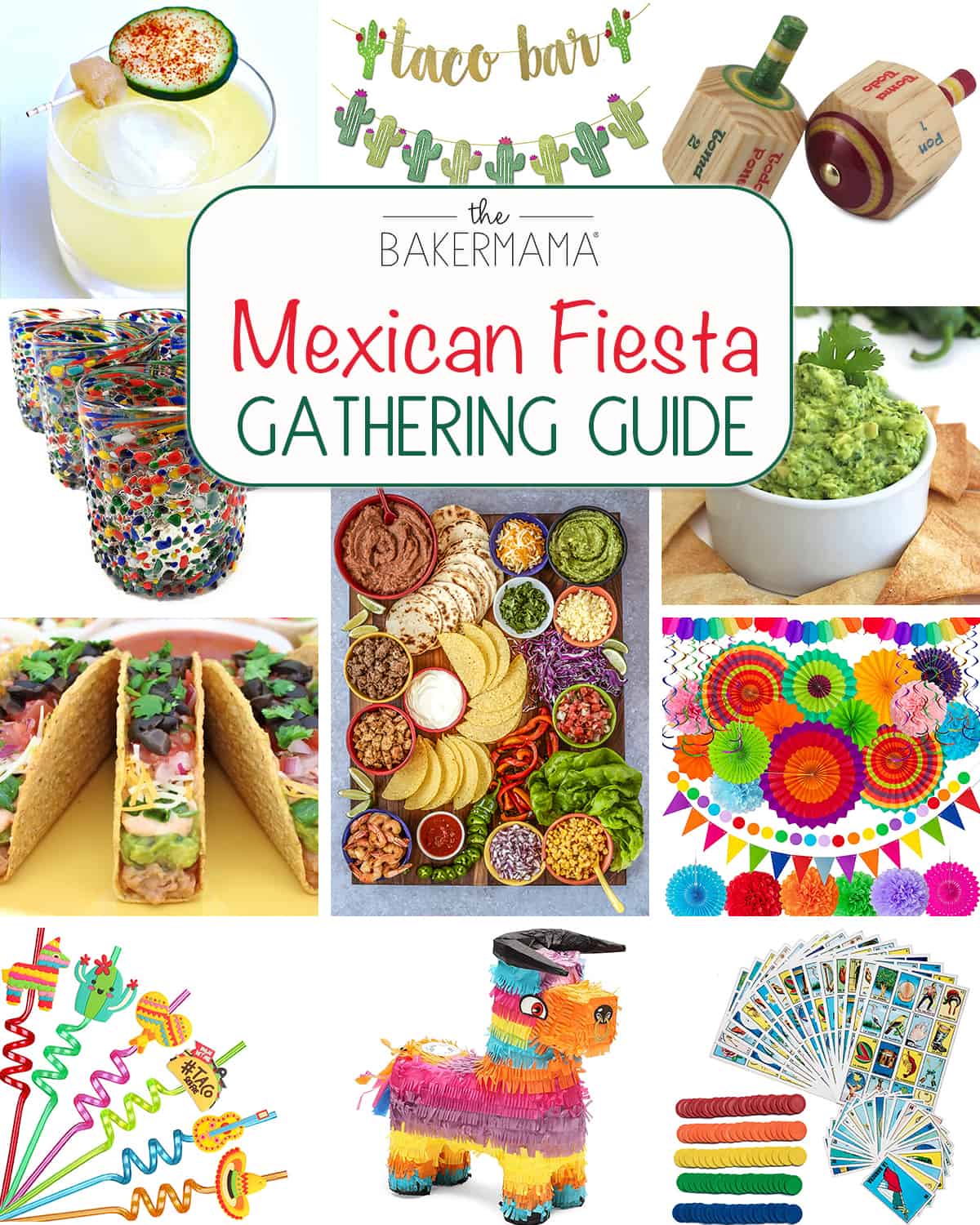 The BakerMama's Gathering Guides
I created my Gathering Guides to help you make special occasions even more special. With tons of fun details, and of course delicious food, you can create great memories with your family and friends–without a lot of fuss. Enjoy!
Fiesta! Fiesta!
I love a good party! Like LOVE IT! Food, friends and fun. YES! Throw in tacos and margaritas, now that's my kind of party. I'm super excited to share all of the details for how to host an easy and stress-free fiesta. From table settings and decorations to games, and of course, delicious food! Here is lots of inspiration for Cinco de Mayo, Taco Tuesday, festive birthday or bachelorette parties, themed baby or wedding showers, or any other celebration!
Let's First Set the Scene
These party decorations will help set the scene for a festive celebration. Ole'! Let your friends know where the party is with this inflatable yard decoration or these fun balloons.
This fiesta party supplies set, complete with a banner, tablecloth, plates, napkins and cups, is sure to make set-up a breeze. Or this dinnerware set of fiesta plates, napkins and cups will let your guests know exactly what kind of party you are throwing! 💃 I also love the color scheme of this neon glow set.
Y'all know I love a fun paper lantern. Well, these paper fans, pom poms, and garland decorations might just be my favorite yet! And how perfect is this taco bar garland?!
These centerpiece decorations are perfect for your table of goodies. Serve taco toppings in this festive platter and your margaritas in these hand blown drinking glasses. These straws are just so much fun and sure to be a hit for the kids.
Serve Easy No-Chill Sugar Cookies shaped as a cactus, sombrero, jalapeño and piñata using this festive cookie cutter set. So much fun and yum!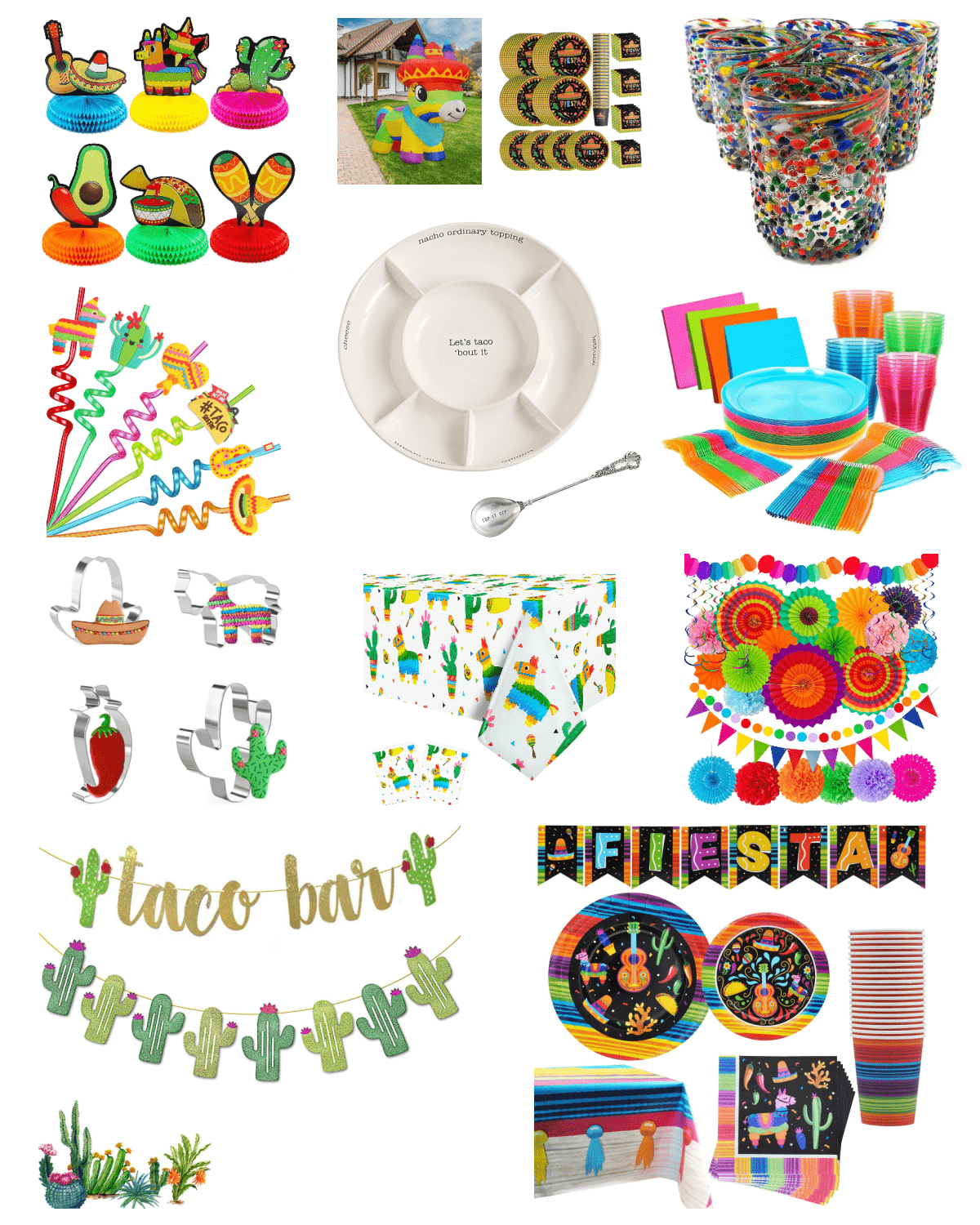 Fun and Games
Make some fun memories with this photo backdrop and these super fun photo props or these photo prop glasses.
No BakerMama Gathering Guide is complete without BINGO! and this one might be our new favorite! Mexican train dominos or this tomo todo game are sure to become new favorite games to play with your friends and family! For the art loving guests, a scratch cards art set. For the competition loving guests, this cactus ring toss or this taco vs. burrito card game. Keep the excitement going strong with a piñata, of course!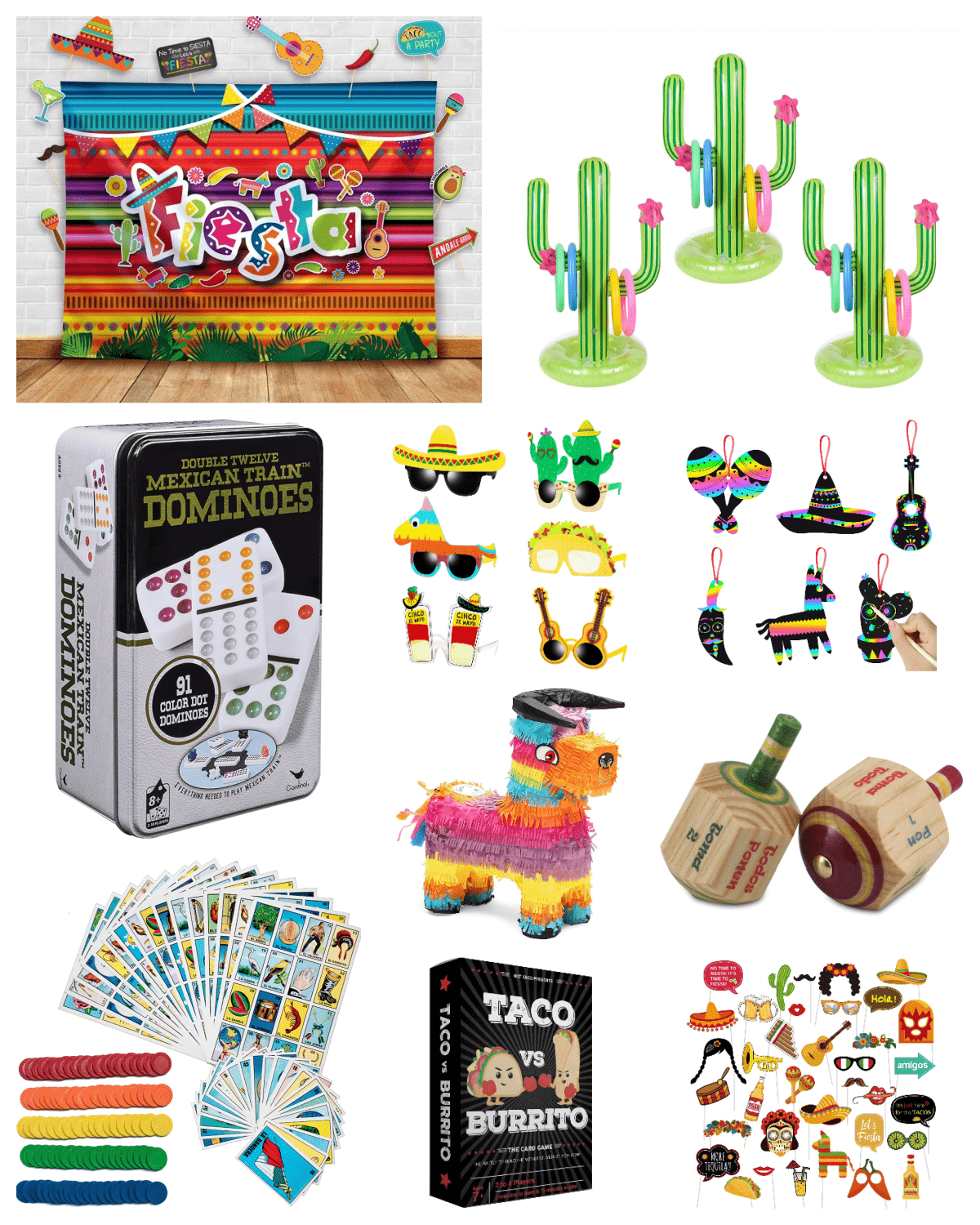 Mexican-Inspired Recipes
Whether you need to prepare a full spread or just need one great dish to take to a friend's fiesta, I'm here to help! I I have so many delicious and great recipes for a Mexican fiesta here on the blog!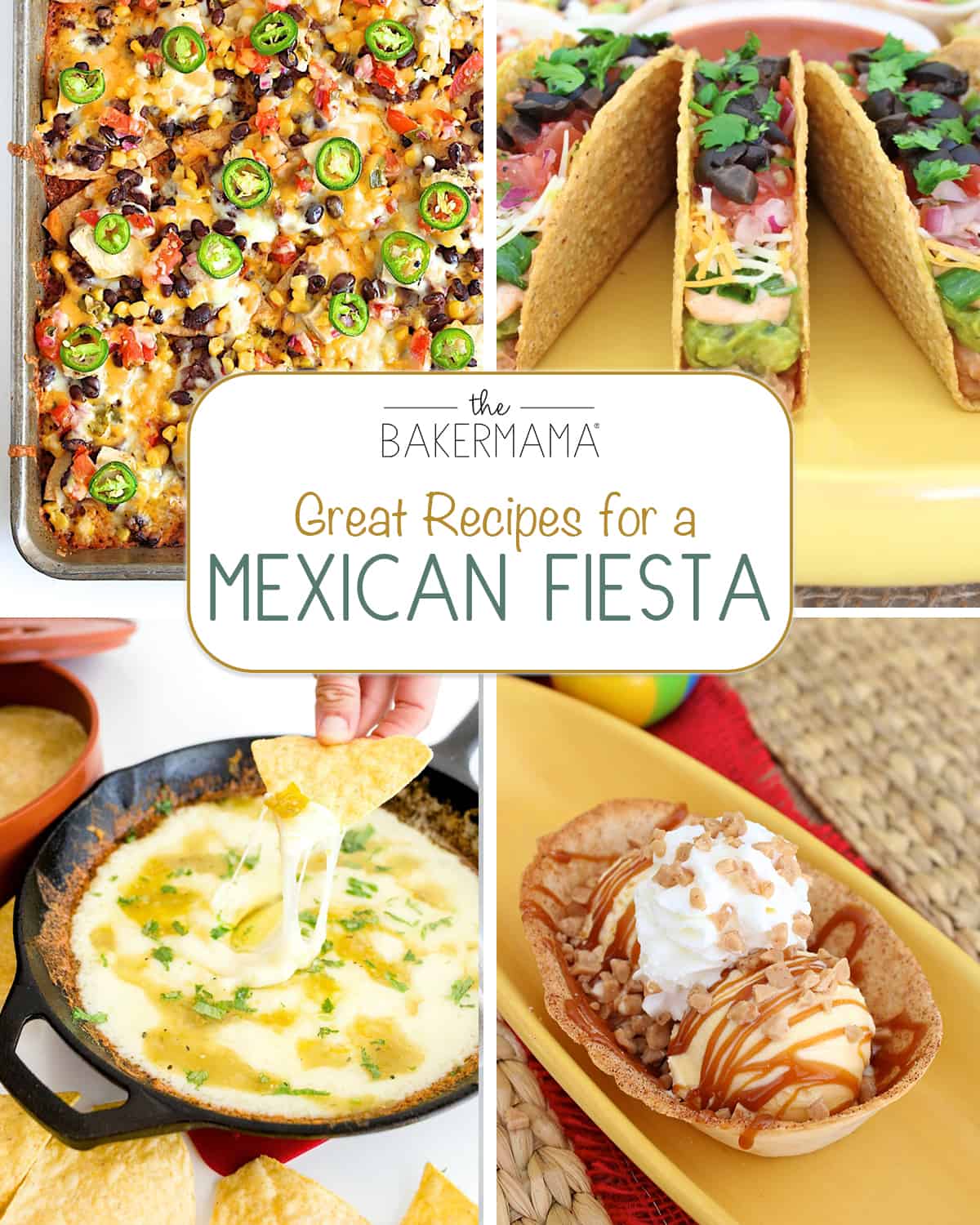 Mexican-Inspired Boards
From tacos to burrito bowls to even a make-your-own margarita board, there's so much inspiration you can get from this round-up of Festive Mexican-Inspired Food Boards for your fiesta!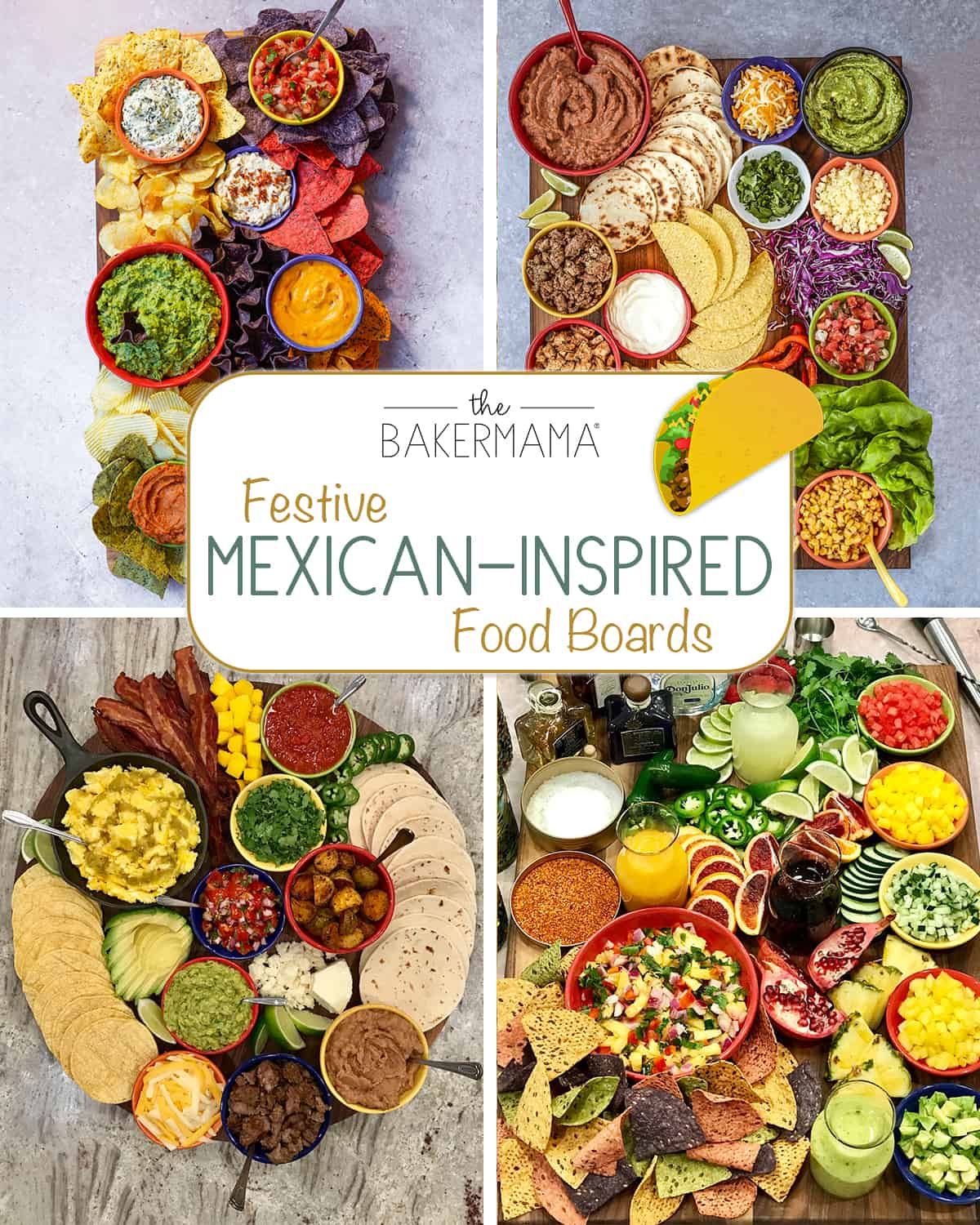 Watch for More!
Step into the kitchen with me as I build a fiesta-ready taco board.
Mexican-Inspired Spreads
Turn your get-together into a true fiesta with my Cinco de Mayo spread found on pages 178-185 of my Spectacular Spreads Cookbook.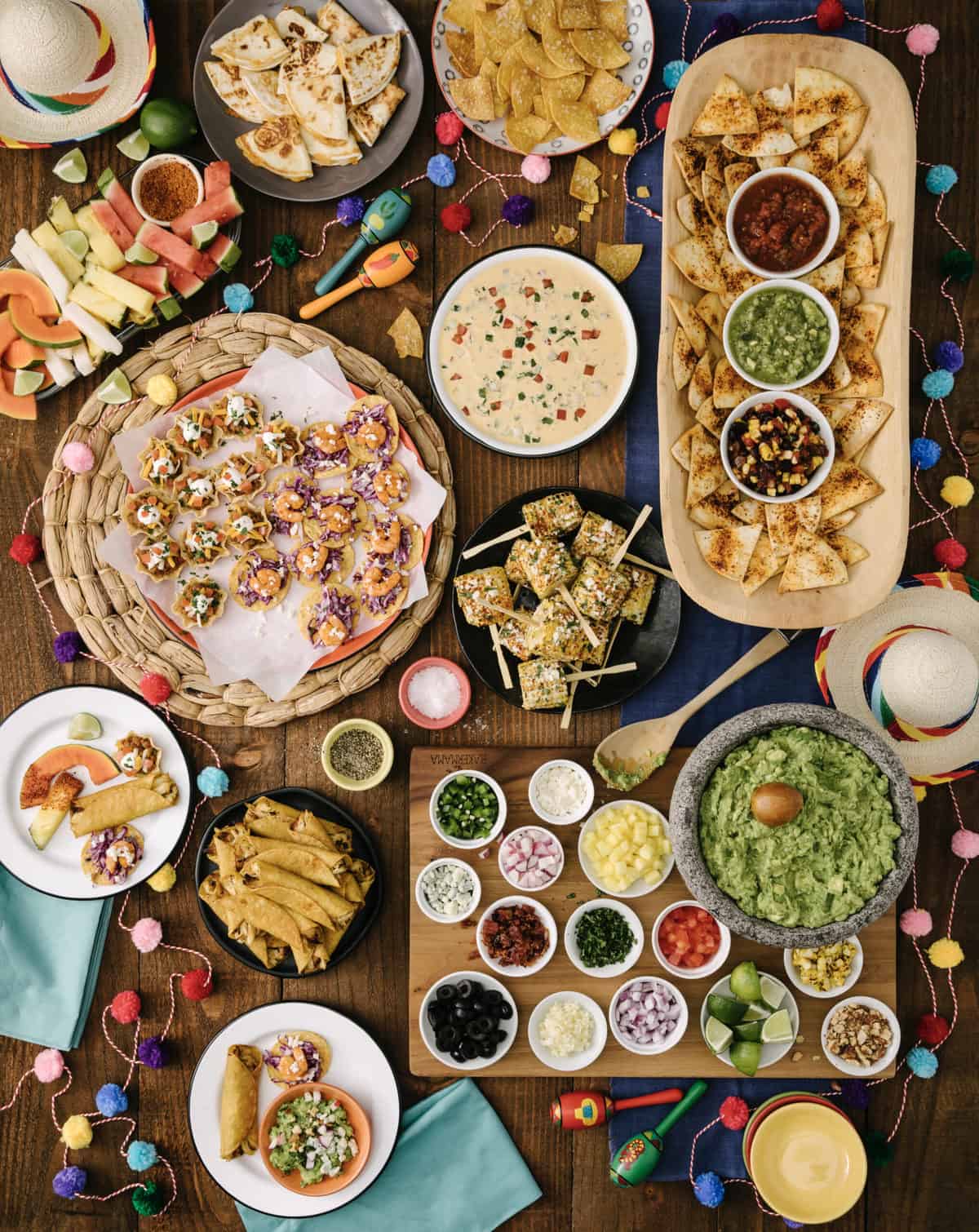 Extra guac, no charge! Find all of the details for this Build Your Own Burrito Bowl spread on pages 67-69 of my Spectacular Spreads Cookbook.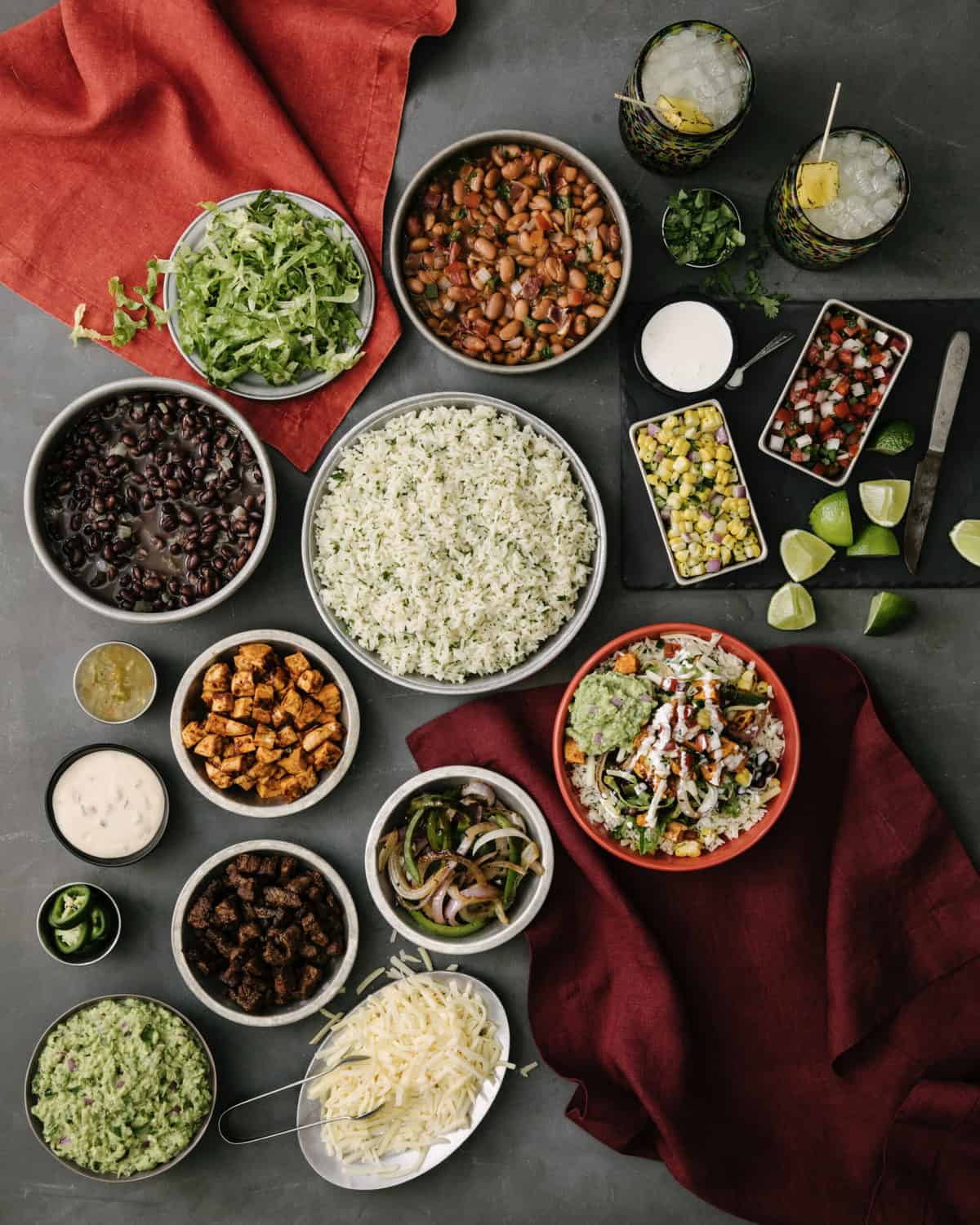 Give your hungry horde a selection of chips and let them get busy loading them up with an awesome selection of toppings. Find all of the details for this Top Your Own Nachos spread on pages 70-71 of my Spectacular Spreads Cookbook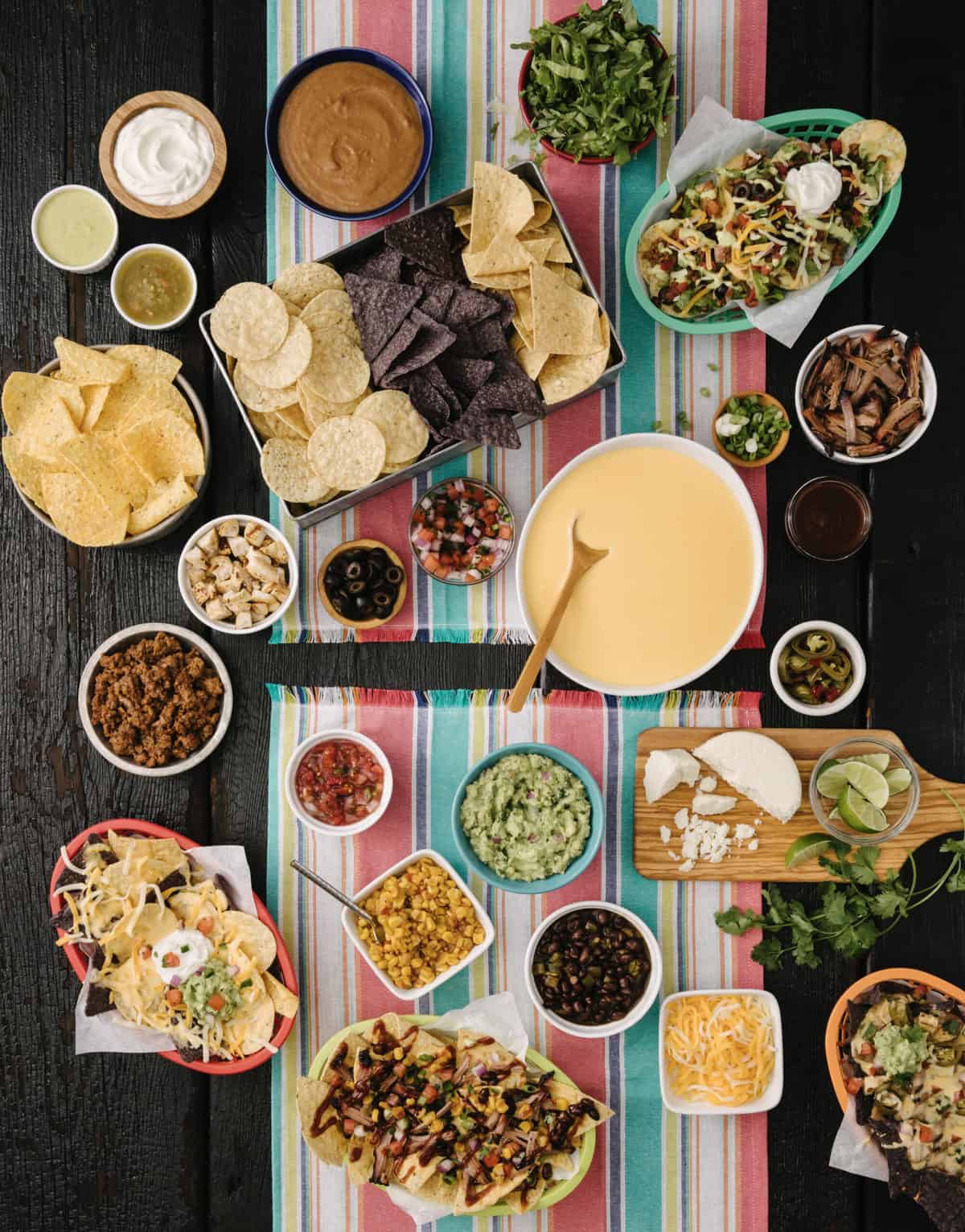 May your fiesta be the most festive yet!
I hope my Mexican Fiesta Gathering Guide helps make your next get-together easy and fun! If you use this guide, be sure to snap a picture and share it with me on Instagram @thebakermama so I can see. I just love seeing you enjoy the inspiration I share.
xoxo,