Make hosting a Mother's Day meal easy and enjoyable with The BakerMama's Mother's Day Gathering Guide. From simple and elegant bites to sweet details and thoughtful gifts, I'll help you make mom feel extra special!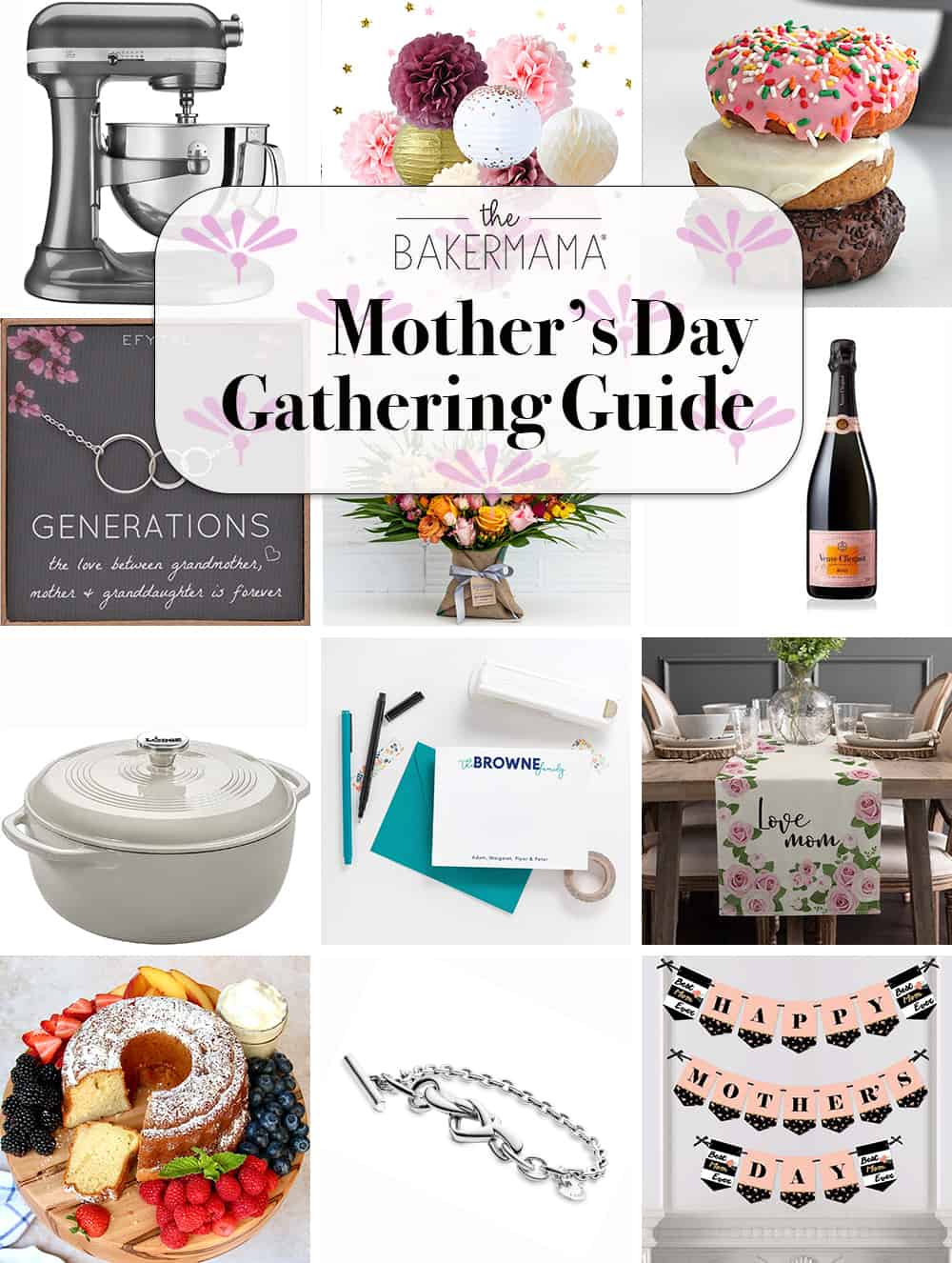 The BakerMama's Gathering Guides
I created my Gathering Guides to help you make special occasions even more special. With thoughtful gifts, sweet details, and of course great food, you can create sweet holiday memories with your family–without a lot of fuss. Enjoy!
Gathering for Mother's Day Brunch
Mother's Day around here is really Dad's show. I'm just thrilled to show up, eat the donuts (you know how I feel about donuts), and love on my kiddos. But if you're lucky enough to host your own sweet mom or mother-in-law this holiday, you can make the day extra special without too much effort. Let me show you how!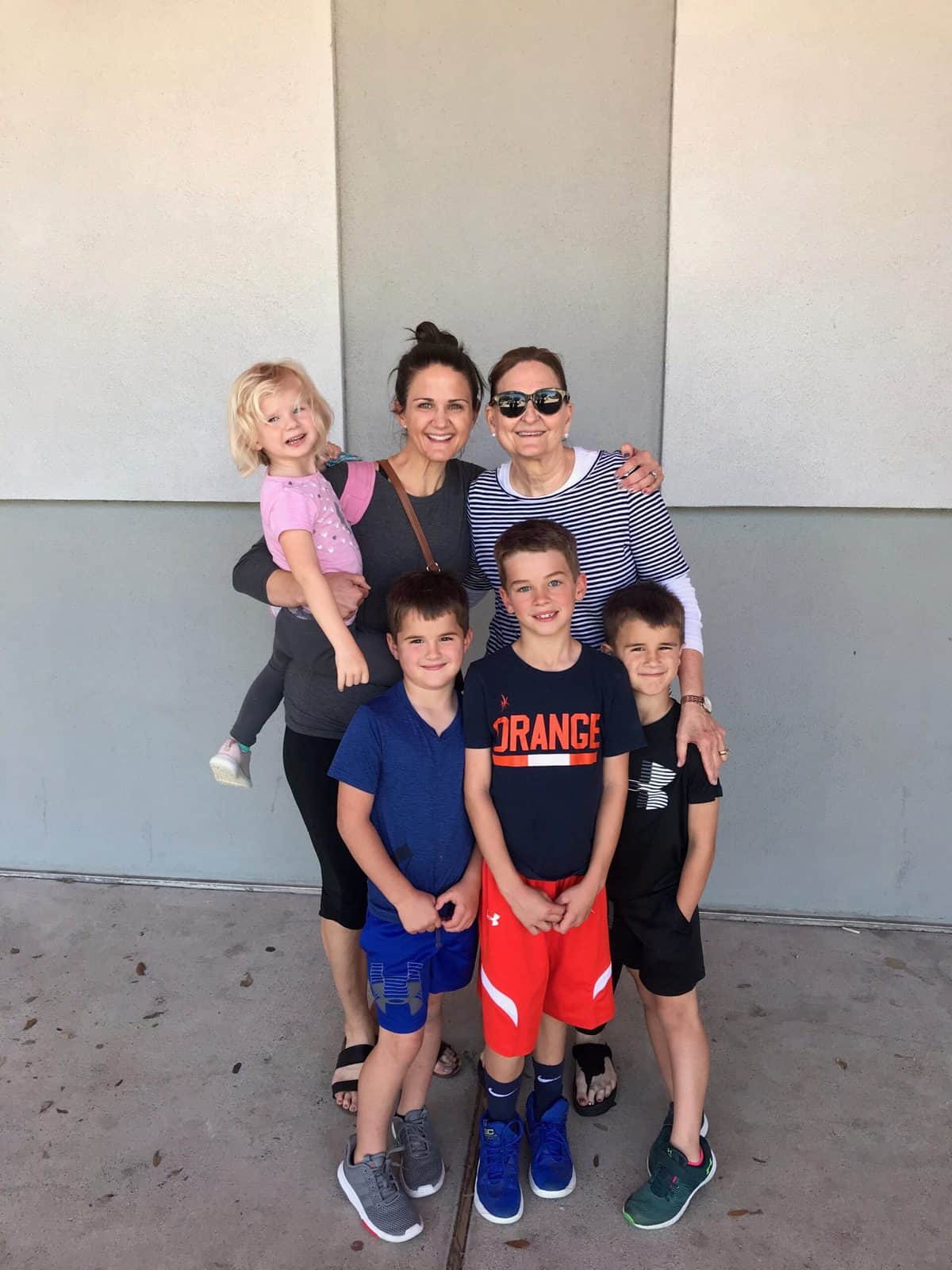 Setting the Scene
I'm crazy about these paper lanterns! I think they give the perfect touch to a Mother's Day celebration. Or spell it out with these super cute balloons.
Let the kiddos take the lead in decorating your Mother's Day celebration. To make a quick center piece with a personal touch, give them some bud vases to fill with a few flowers from the yard. Even dandelions get a glow up in one of these cute vases. Lay out this sweet table runner or this disposable table cloth and give the kids some table setting practice with this pretty silver or rose gold dinner ware. Best part? No dishes to wash!
Set up a fun Mom-osa bar by setting out these flutes to fill with her favorite bubbly, carafes filled with a variety of juices and any of my favorite bowls filled with fresh fruits. Complete the brunch set-up with Susu's Sour Cream Pound Cake or a variety of muffins on this beautiful cake stand. Voila! You're ready to celebrate!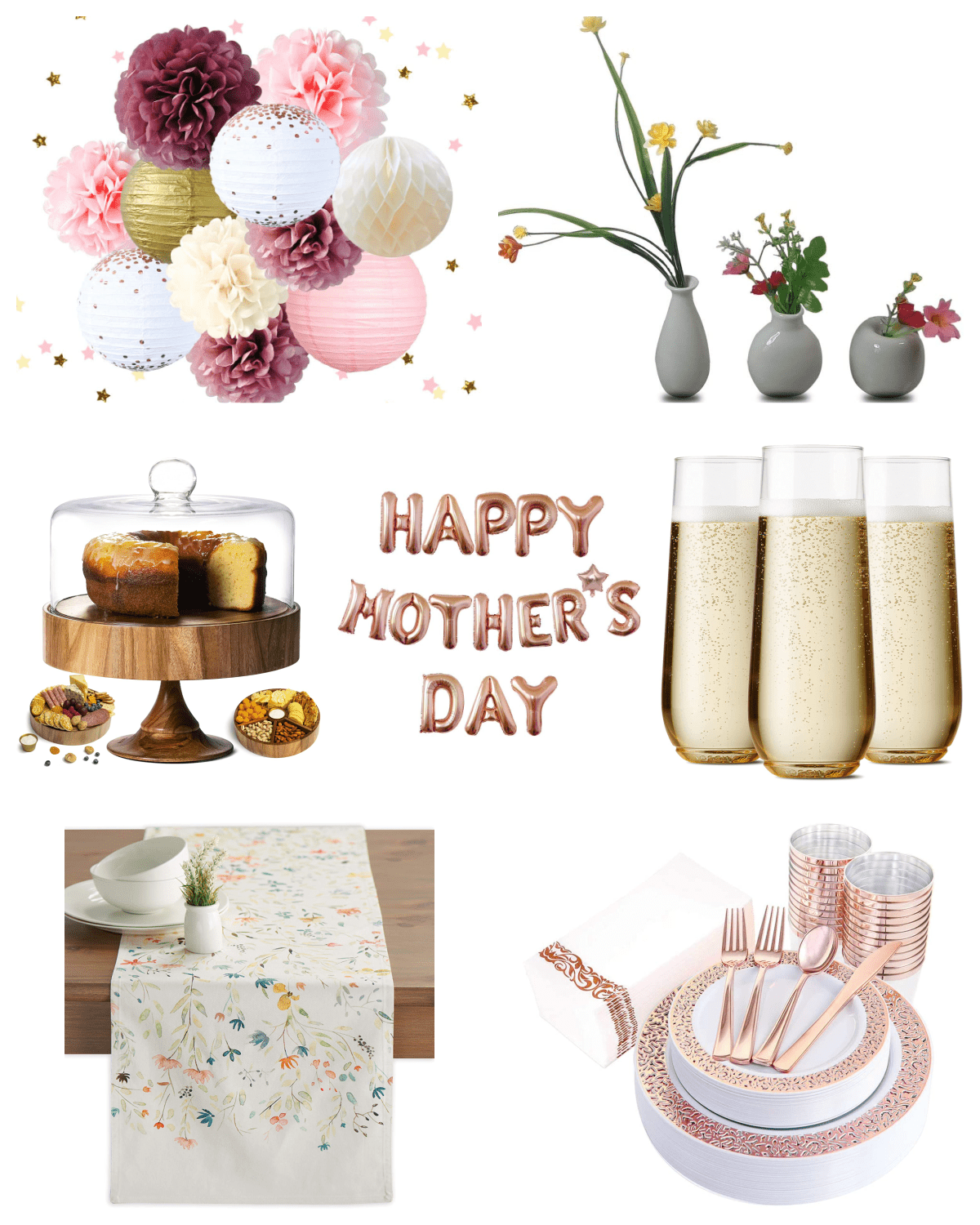 Eats & Treats
For Mother's Day, keep it easy, breezy and (always) sweet with appetizers, main courses, and desserts that come together beautifully and taste amazing.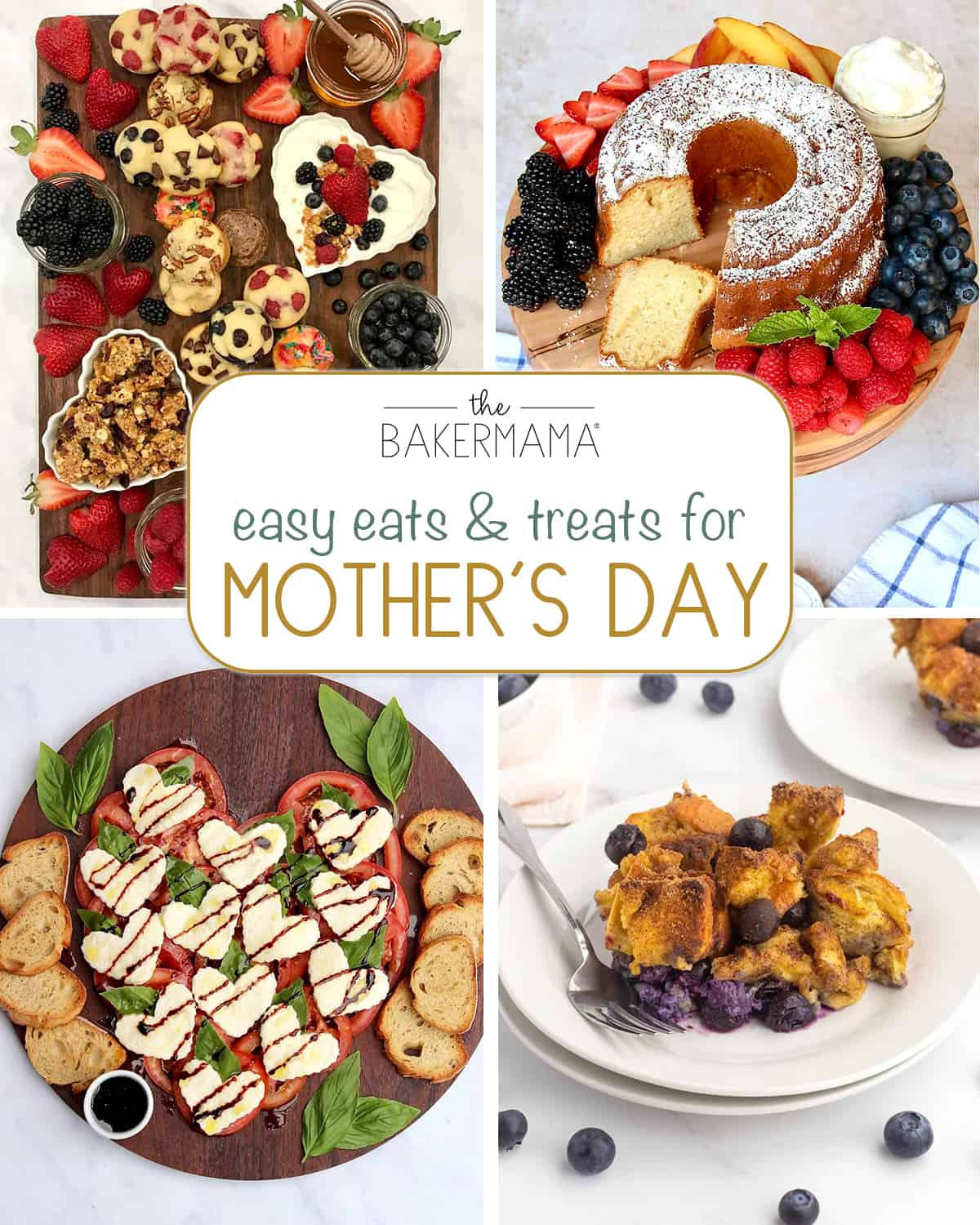 Thoughtful Gifts for Mom
You can't pay mom back for all she's done for you over the years, but it never hurts to try! Maybe one of these thoughtful gifts might do the trick!
Modernize her snail mail with some Personalized Stationery by Joy Creative Shop. Say it with her favorite flowers in a Burlap Wrapped Bouquet from Farm Girl Flowers. Or art by her favorite little artists, arranged and printed in an Artkive Custom Mosaic.
She'll never sip cold coffee again with this Electric Coffee Warmer or this one. Add this Lodge Enameled Cast Iron Dutch Oven to her kitchen and everyone wins. And if you really want to secure your place as her favorite kid, you cannot go wrong with a KitchenAid Stand Mixer.
Celebrate the special love between you with this Generations Necklace. Keep your on-the-go mom in high fashion with the Everywhere Belt Bag by Lululemon, a pair of On Running Shoes or these fantastic ear buds! Or wrap her wrist in something shiny to remind her you're her favorite with this Knotted Heart T-Bar Bracelet from Pandora.
Give the gift of self care with this heated neck, back and shoulder massager. Now, self care looks a little different to each mom, so for the cocktail sippers among us, a bottle of Veuve Clicquot Brut Rose Champagne could be just the thing! Even better? Pair it with a copy of Lets Get Fizzical, my absolute favorite book of fizzy cocktail recipes!
Or, may I suggest my Beautiful Boards or Spectacular Spreads cookbook. For a little something special, get mom a signed copy from me! And for an extra personal touch, a gift set with my Signature Board or cookbook stand.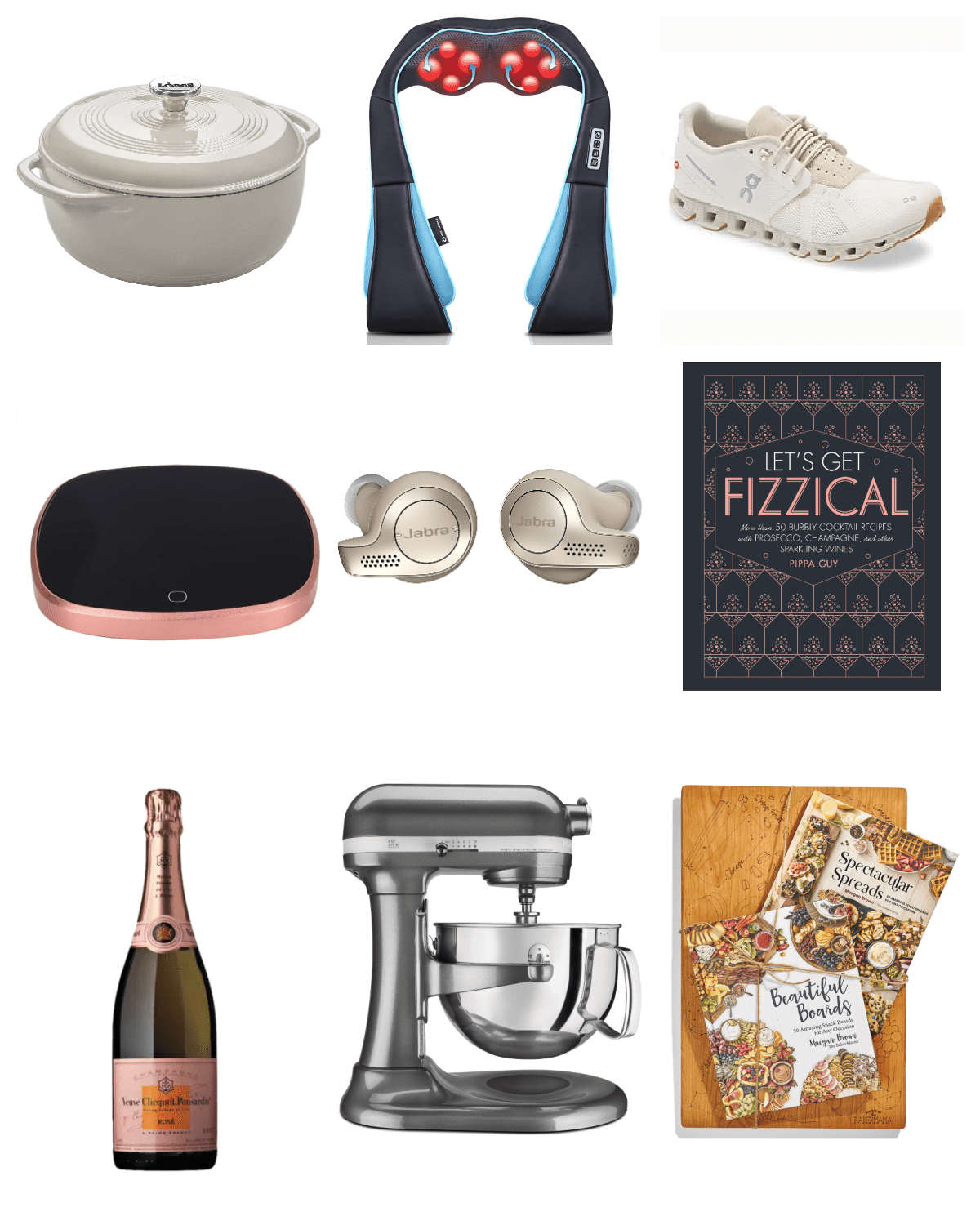 Happy Mother's Day!
I hope my Mother's Day Gathering Guide makes your special day easy and special! If you use this guide, be sure to snap a picture and share it with me on Instagram @thebakermama so I can see.
I just love seeing you enjoy the inspiration I share.
xoxo,