My Summer Kick-Off Gathering Guide makes throwing that backyard soiree easy, breezy, and oh-so yummy. I've got the food, fun, and decor handled so you can kick back and enjoy!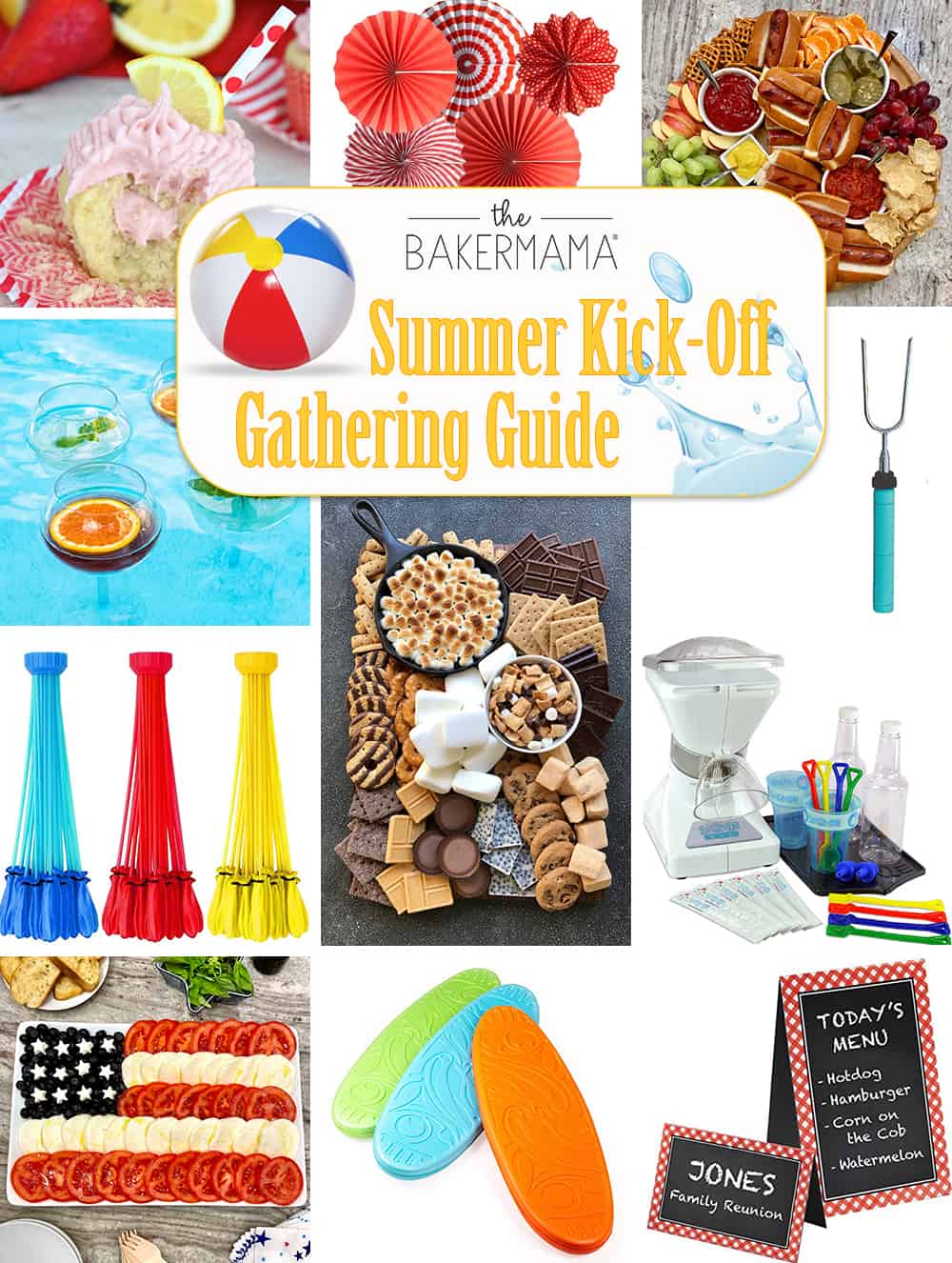 The BakerMama's Gathering Guides
I created my Gathering Guides to help you make special occasions even more special. With thoughtful decor, sweet details, and of course great food, you can create sweet holiday memories with your family–without a lot of fuss. Enjoy!
Summer Kick-Off
It's here! It's finally here! Time for backyard barbecues, lawn games, and sure, maybe a mosquito or two. But y'all, I love summer so much! I have so many fond memories of summer when I was a kid, and I want my own children to feel the same.
We live for summer parties in the backyard. But just because we're having company, doesn't mean it should be a ton of work. My Summer Kick-Off Gathering Guide makes quick work of putting together a fun, safe, and yummy summer party.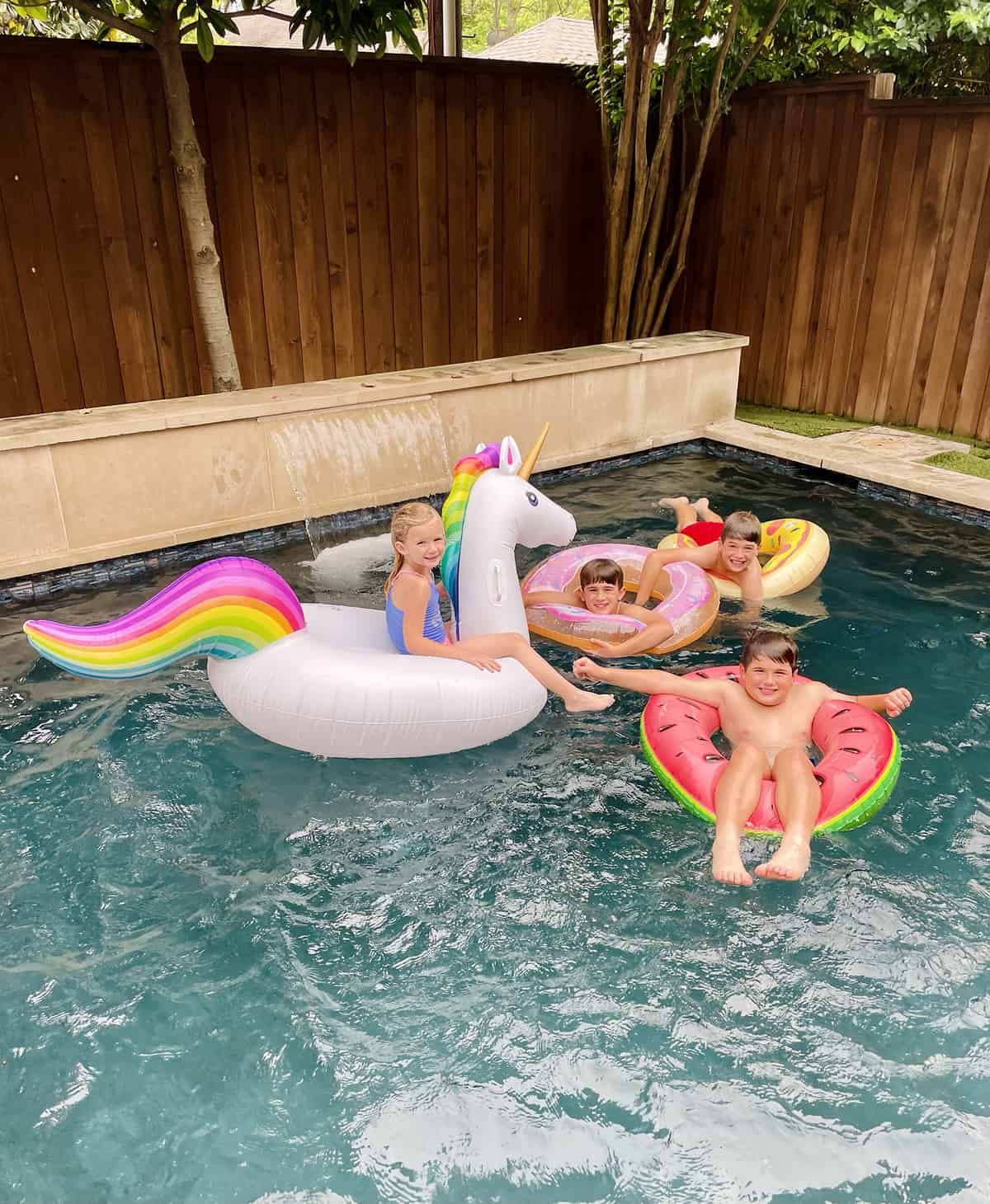 Set the Scene

In the summer, I like to keep the decor simple and sturdy. This tablecloth roll has got to be one of the most practical things in my summer arsenal. It's heavy-duty AND cute! Coordinating Chalkboard Tent Cards are perfect for labeling potluck dishes or place settings. And speaking of cute, of course I'm obsessed with these Hanging Paper Fans. Adorable!
Fun and Games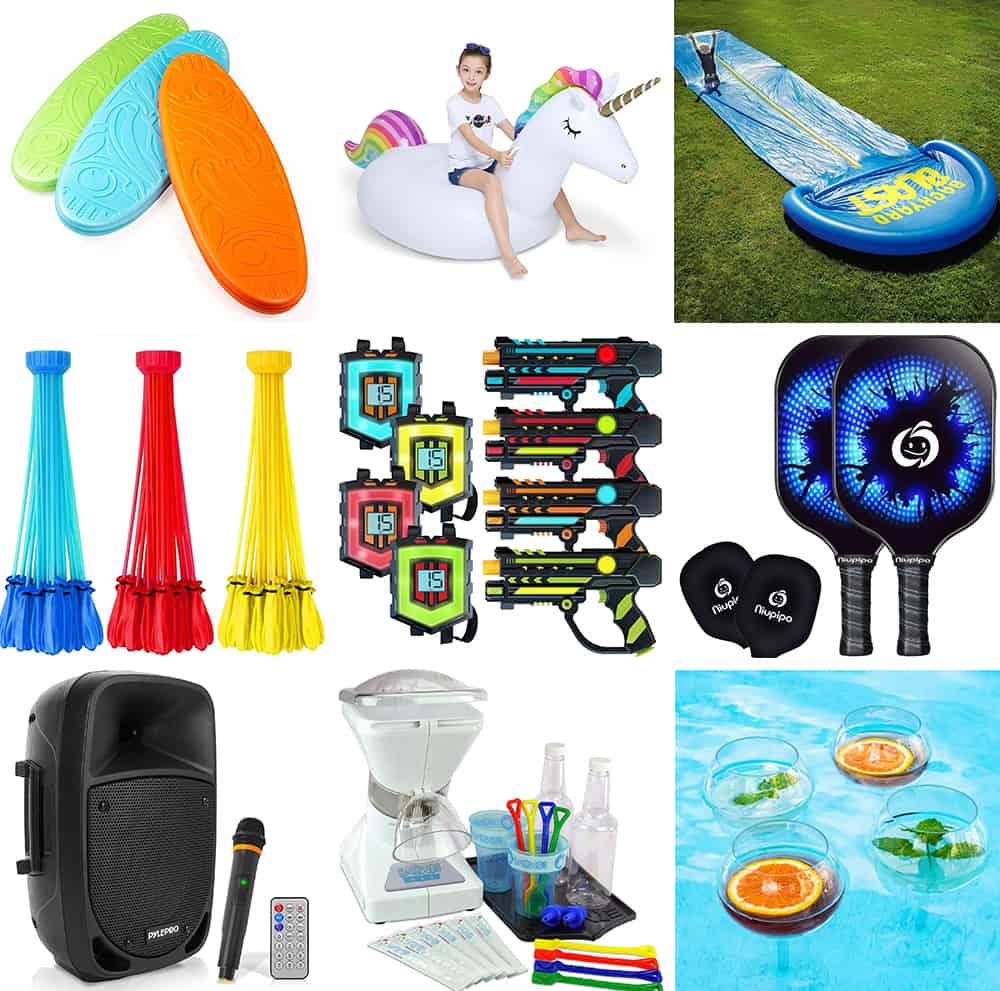 We spend a ton of time in the pool and these Kids Kickboards bring hours of fun for the kids. Clearly, we are fans of the Unicorn Inflatable Tube. I think Brookie would make hers a permanent accessory if she could. No pool? No problem. I've got two words for you: Backyard Blast. Reminds me of the Slip n' Slide we had as kids, only a little…safer 😂.
The competition may get fierce with these water balloons, but it's good, clean, cool fun! When the sun starts to dip, this Rechargeable Laser Tag Set really lights things up! Keeps the kids (and kids at heart) running around for hours! My dad has recently gotten us into playing pickleball, and y'all, it's SO much fun! Grab a net and some paddles and you'll see just how addicting it can be!
Keep the party tunes cranking with this Portable Bluetooth Speaker. It comes with a microphone, if the karaoke mood strikes you! Cool it down with this Little Snowie Max Snow Cone Machine. The kids will love creating their own flavors and you'll love making yours a little more… exotic. And don't forget the Floating Wine Glasses for pool time libations. They're shatterproof and tip-proof!
All the Right Tools

Hankering for some s'mores? These Rotating Marshmallow Roasting Sticks are just what you need! Don't have a fire pit? The Solo Stove is supposedly smokeless! And of course those summer nights bring out those summer bugs. Try this Bug Repellant Fan to keep the beasties at bay.
Festive Summer Foods
Whether I'm feeding a mob of summer swimmers or grilling steaks with my family, I love making fond memories around food. Here are some of my favorites, starting, of course, with the sweets. Nothing is more refreshing than a glass of lemonade on a hot summer day. And these Strawberry Lemonade Cupcakes are pure summer enjoyment. Of course, few things scream SUMMER! quite like s'mores. So gather up your kiddos and get ready to toast some marshmallows with my S'mores Board Inspiration. Finally, Homemade Ice Cream Sandwiches are an easy crowd pleaser that sweeten your summer with every bite!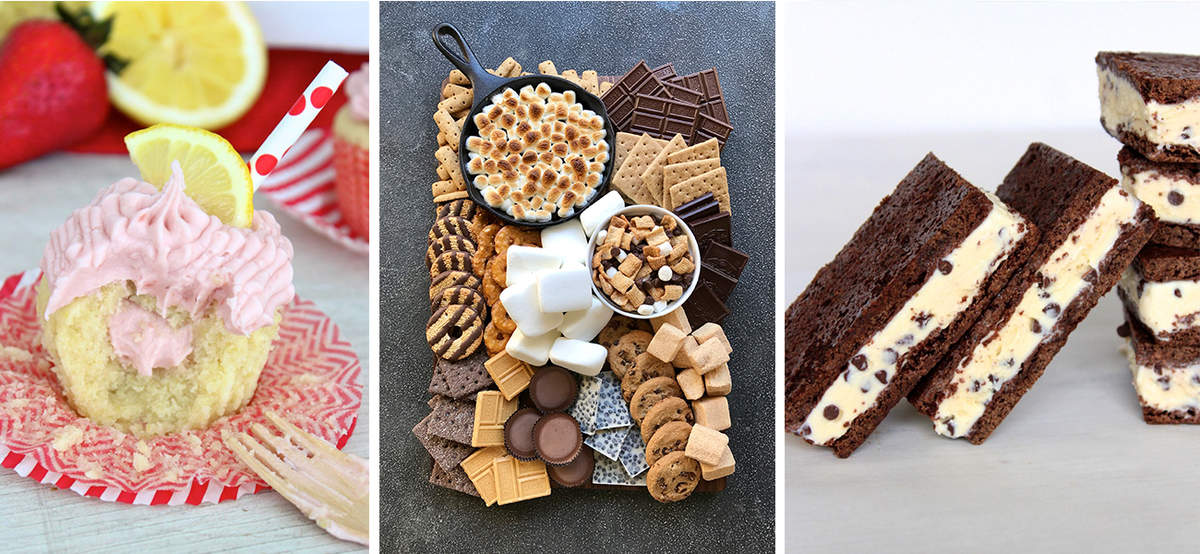 For afternoon get-togethers, these lunch and snack boards keep everyone fed and happy. Best of all, they keep it simple so you can spend more time out of the kitchen enjoying your company.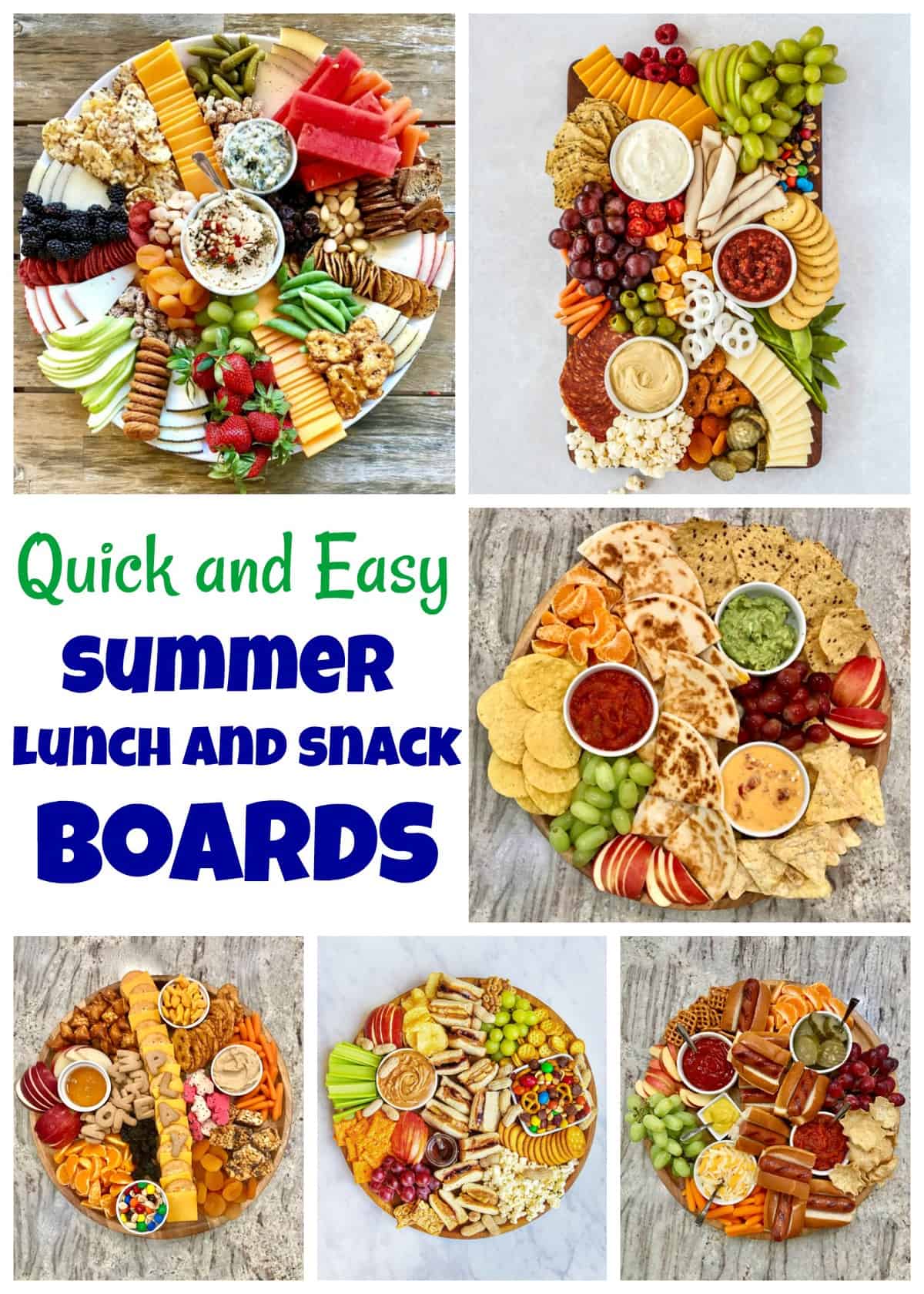 Make entertaining outdoors a breeze with The Ultimate Summer Cookout Spread. With build-your-own hot dogs and burgers, as well as satisfying sides and a sweet treat, it's an easy and delicious menu that's sure to please everyone!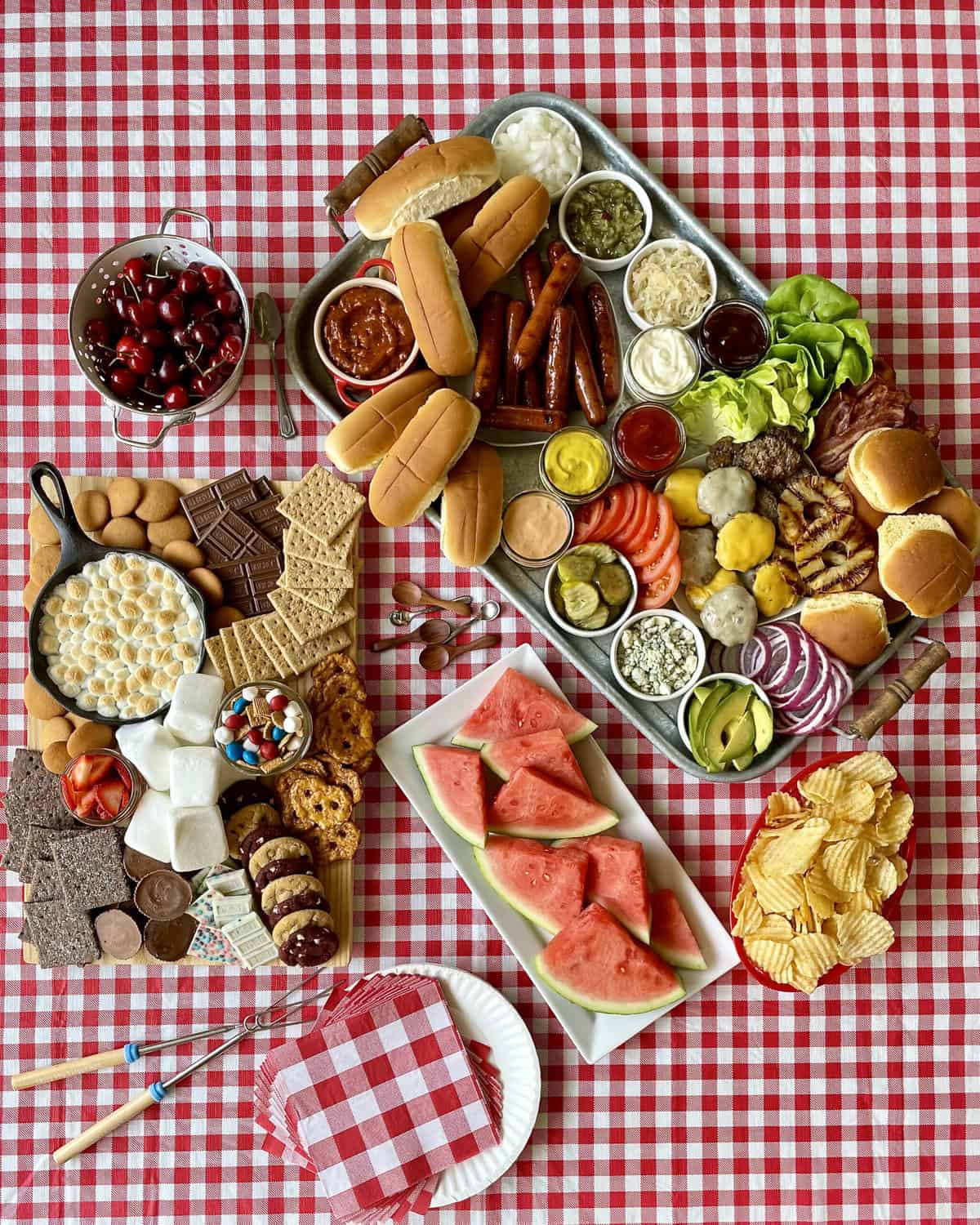 Find more inspiration for summer grilling with my Grilled Hamburger and Hot Dog Spread found on pages 58-59 in my Spectacular Spreads Cookbook.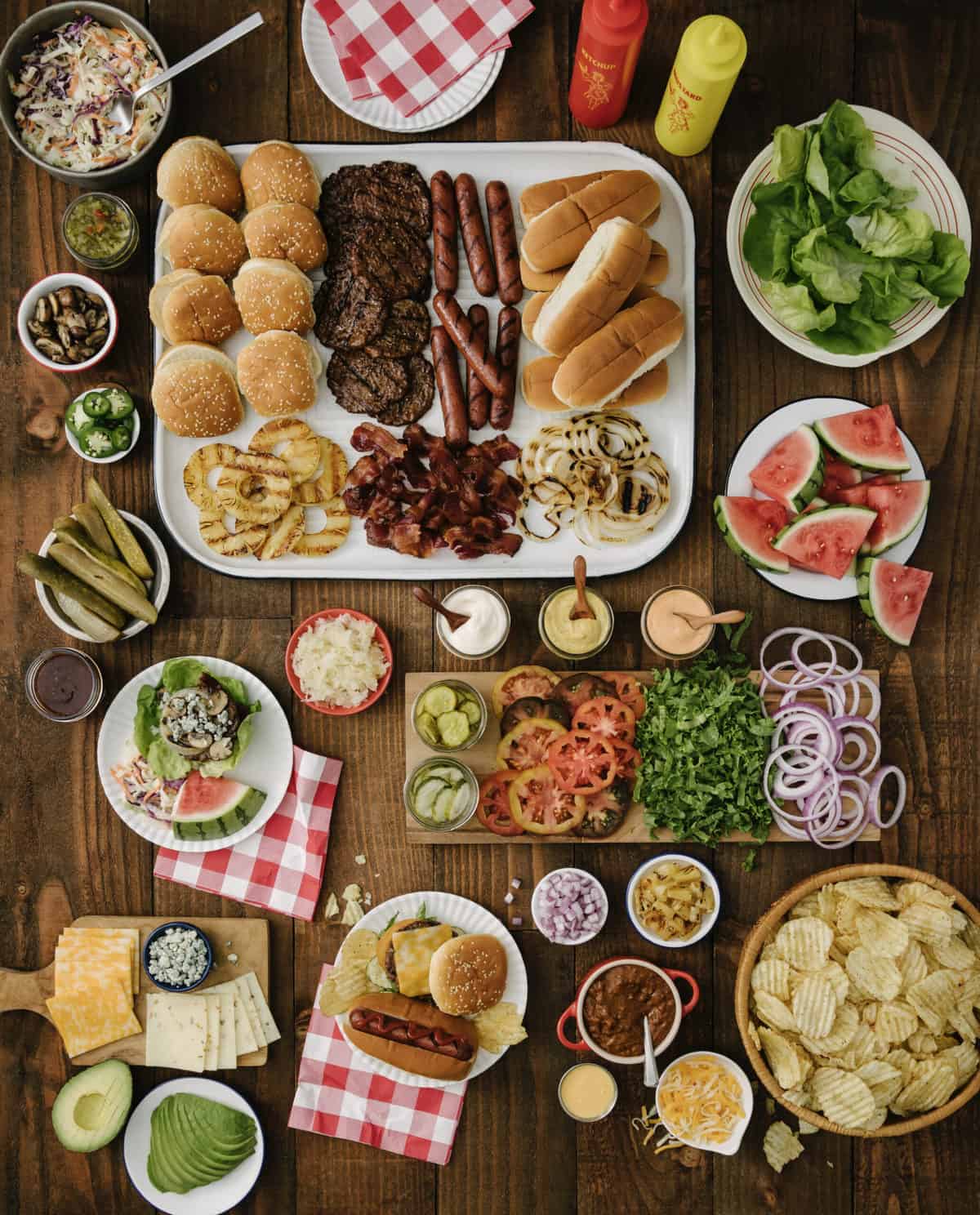 Hosting a Memorial Day, Fourth of July or Labor Day get-together? My favorite Patriotic Potluck Recipes are a great place to start!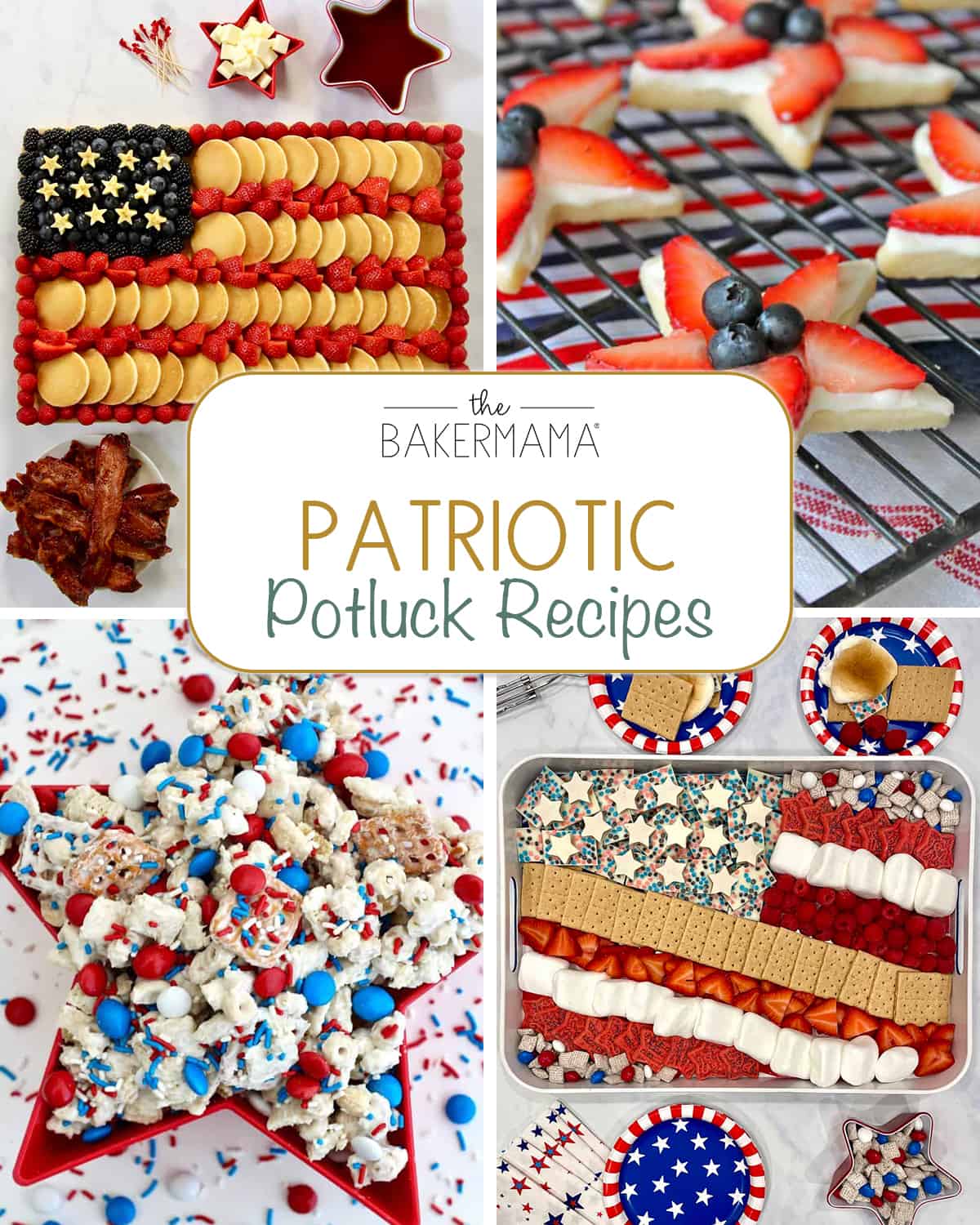 The backyard barbecue is guaranteed to leave your guests in awe with this Patriotic Picnic Spread, which can be found on pages 192-201 of my Spectacular Spreads Cookbook.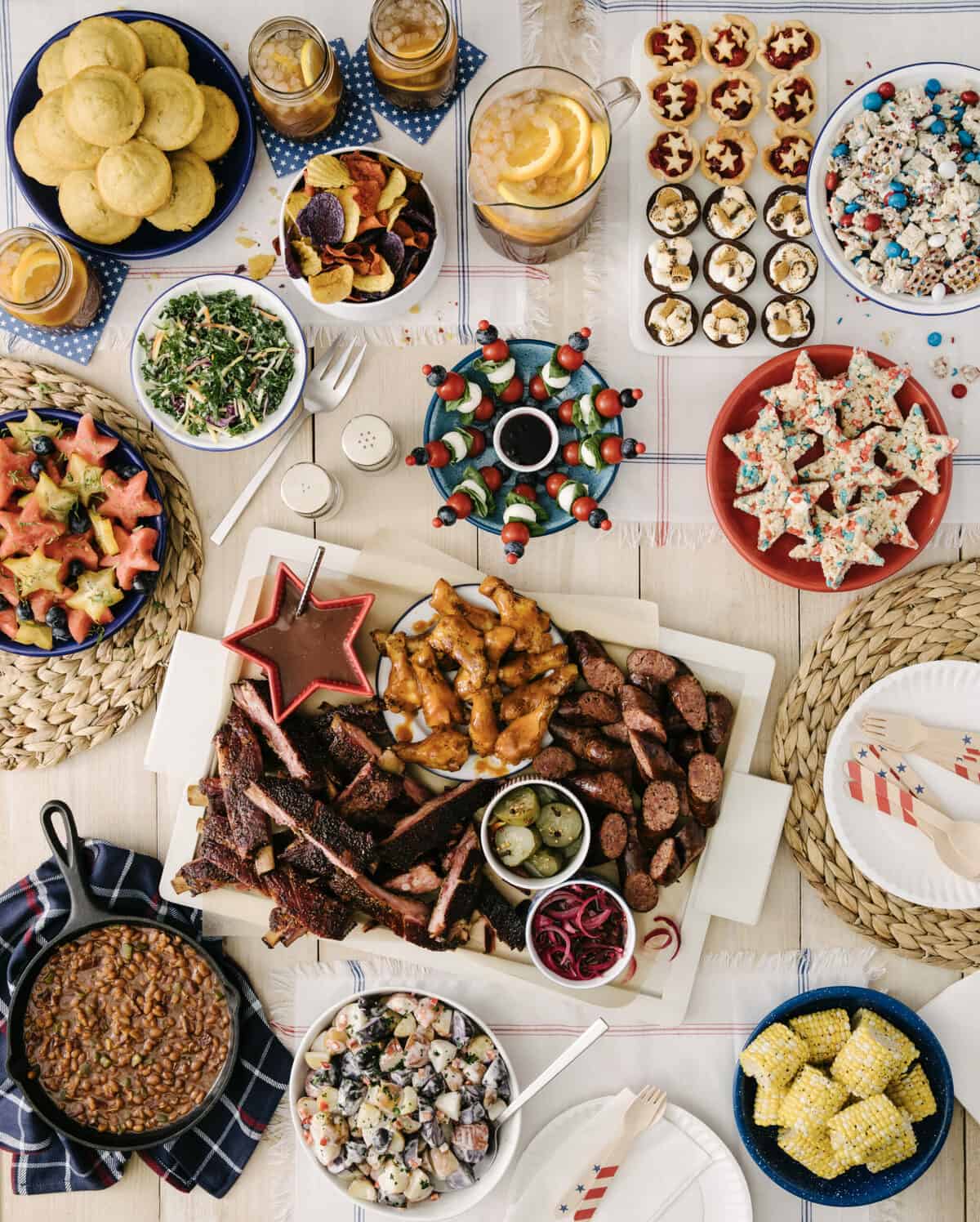 I hope my Summer Kick-Off Gathering Guide makes your summer gatherings fun and carefree! If you use this guide, be sure to snap a picture and share it with me on Instagram @thebakermama so I can see.
I just love seeing you enjoy the inspiration I share.
xoxo,