If you love donuts, you'll go nuts for this collection of The Best Homemade Donut Recipes. They're so easy and so delicious. And as a bonus, I share some creative ways to enjoy store bought donuts, too!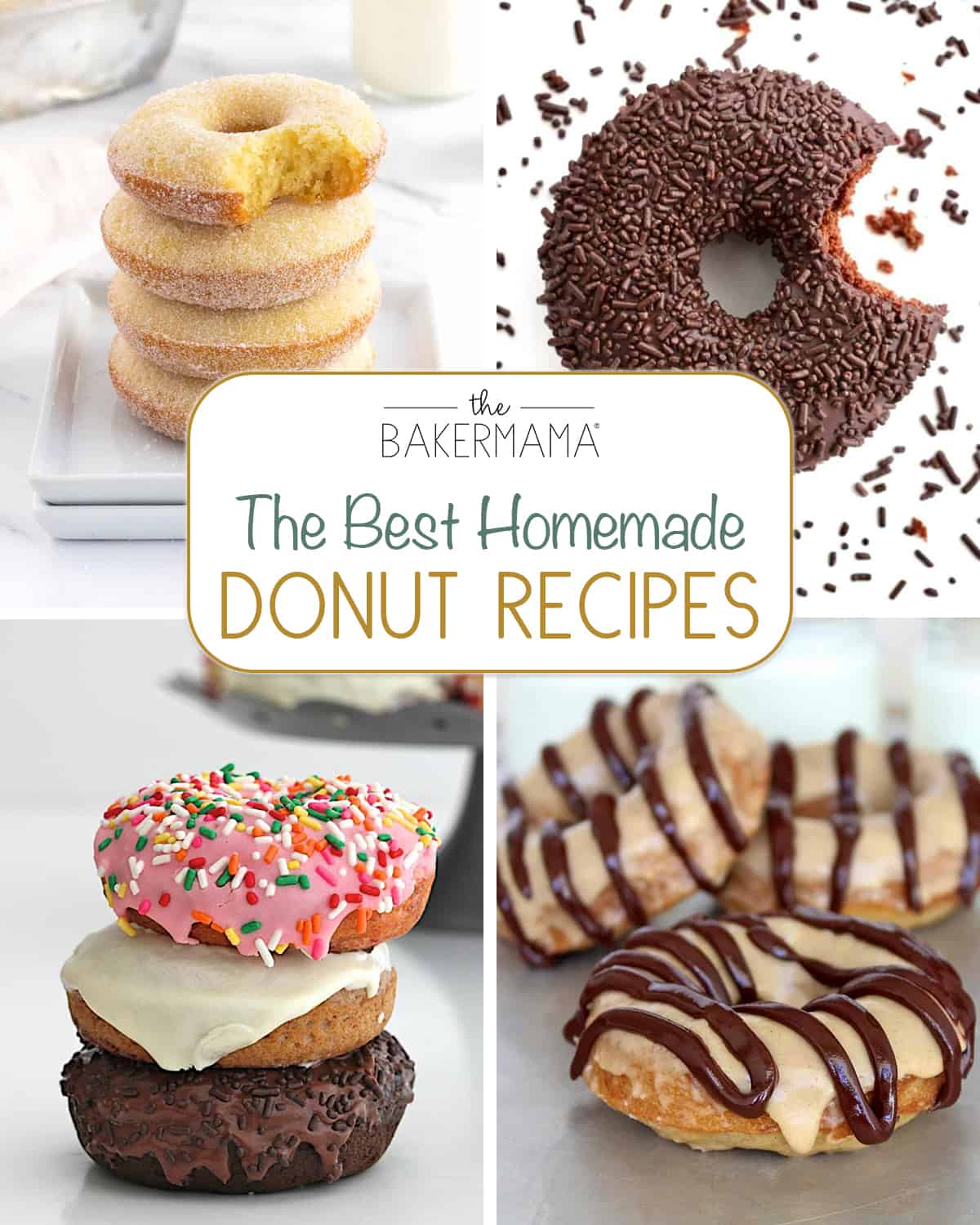 Delicious Sugar Coated Baked Donuts make easy work of homemade baked donuts. Whip up these sweet breakfast treats using only staples from your fridge and pantry. They'll be a hit with the whole family!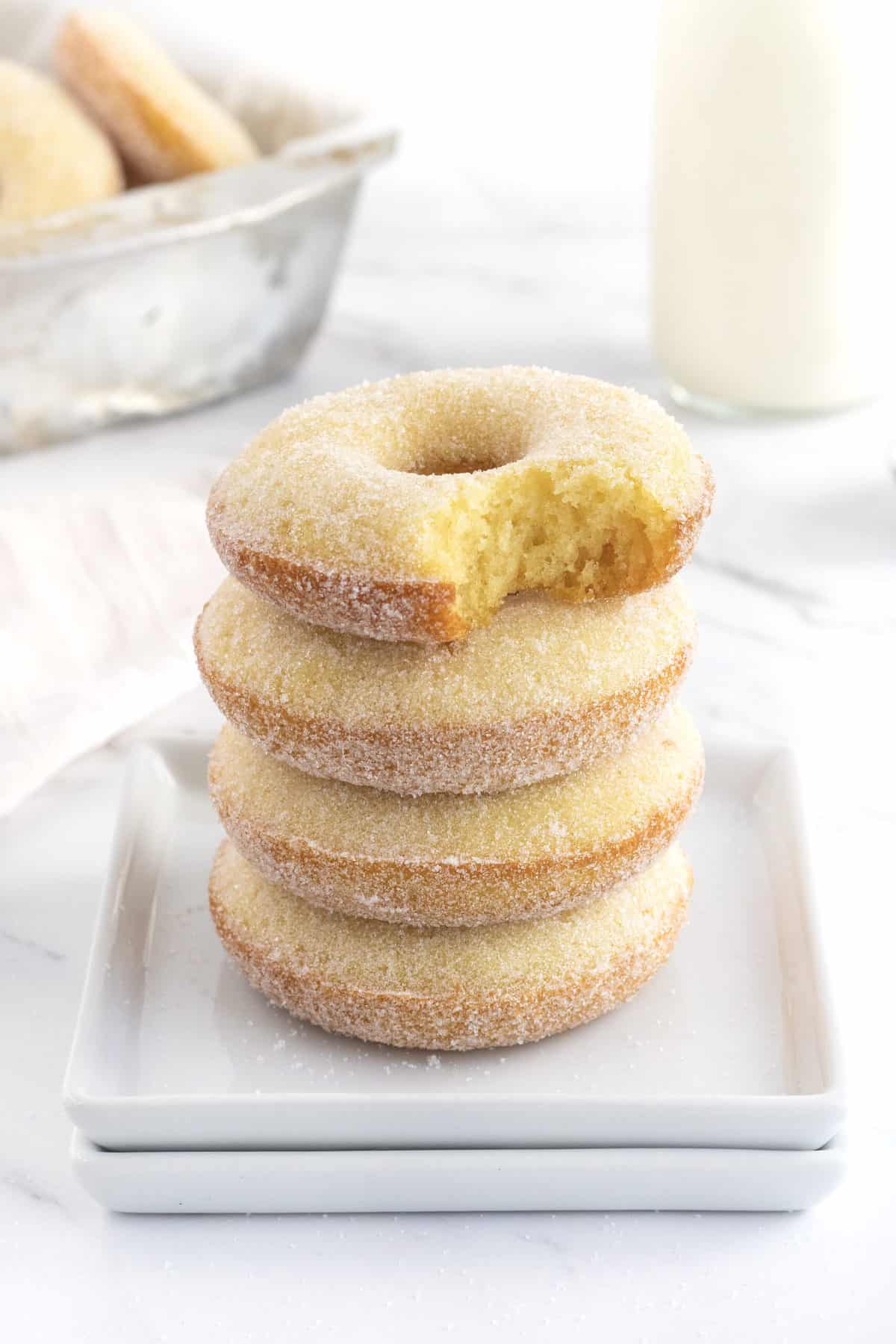 Why choose between cinnamon rolls and donuts when you can have the best of both with these Cinnamon Roll Donuts? A brilliant and tasty twist to your favorite canned cinnamon rolls!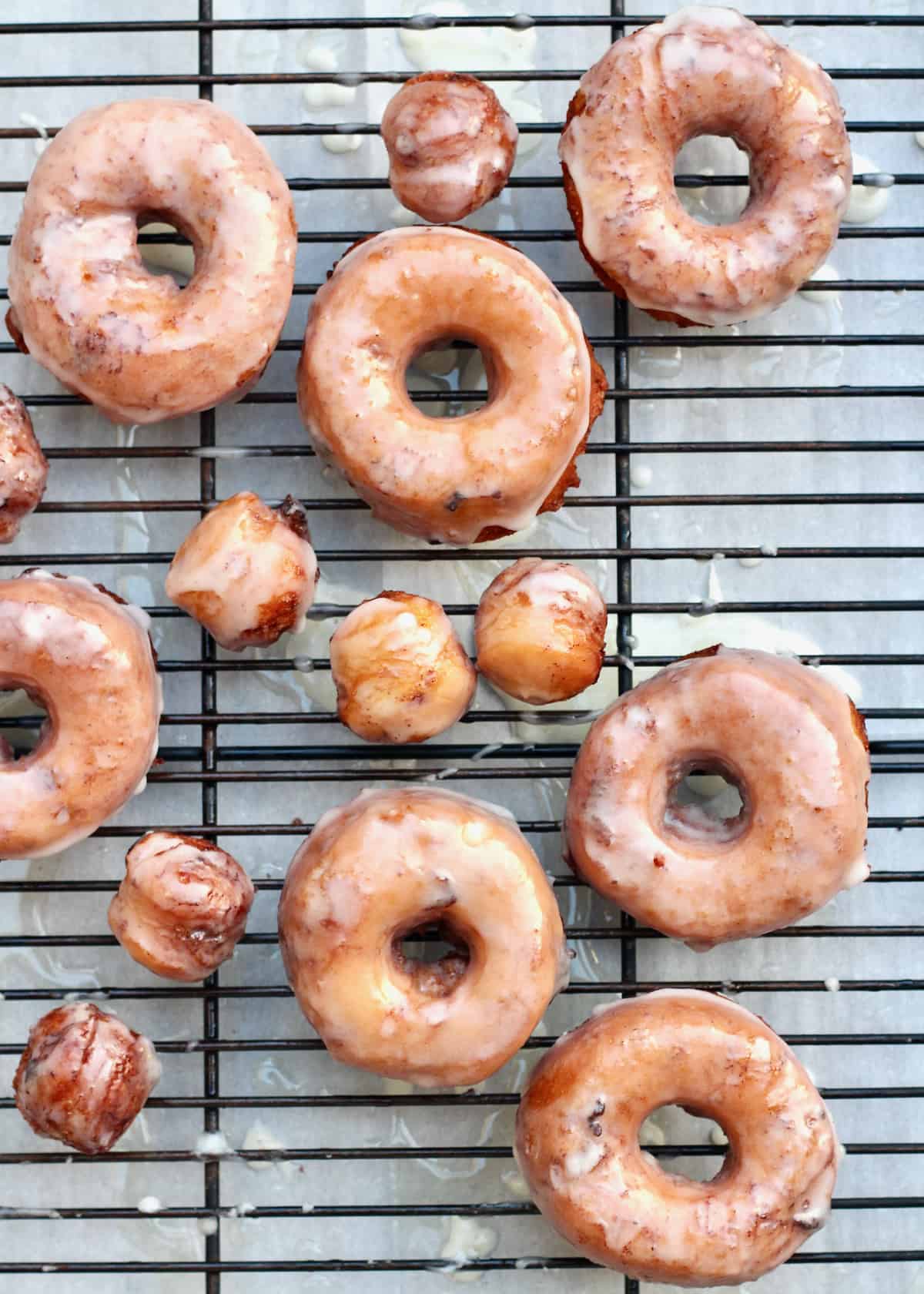 Chocolate cake donuts covered in a rich chocolate glaze with chocolate sprinkles. A Triple Chocolate Donut dream that's baked and so easy to make!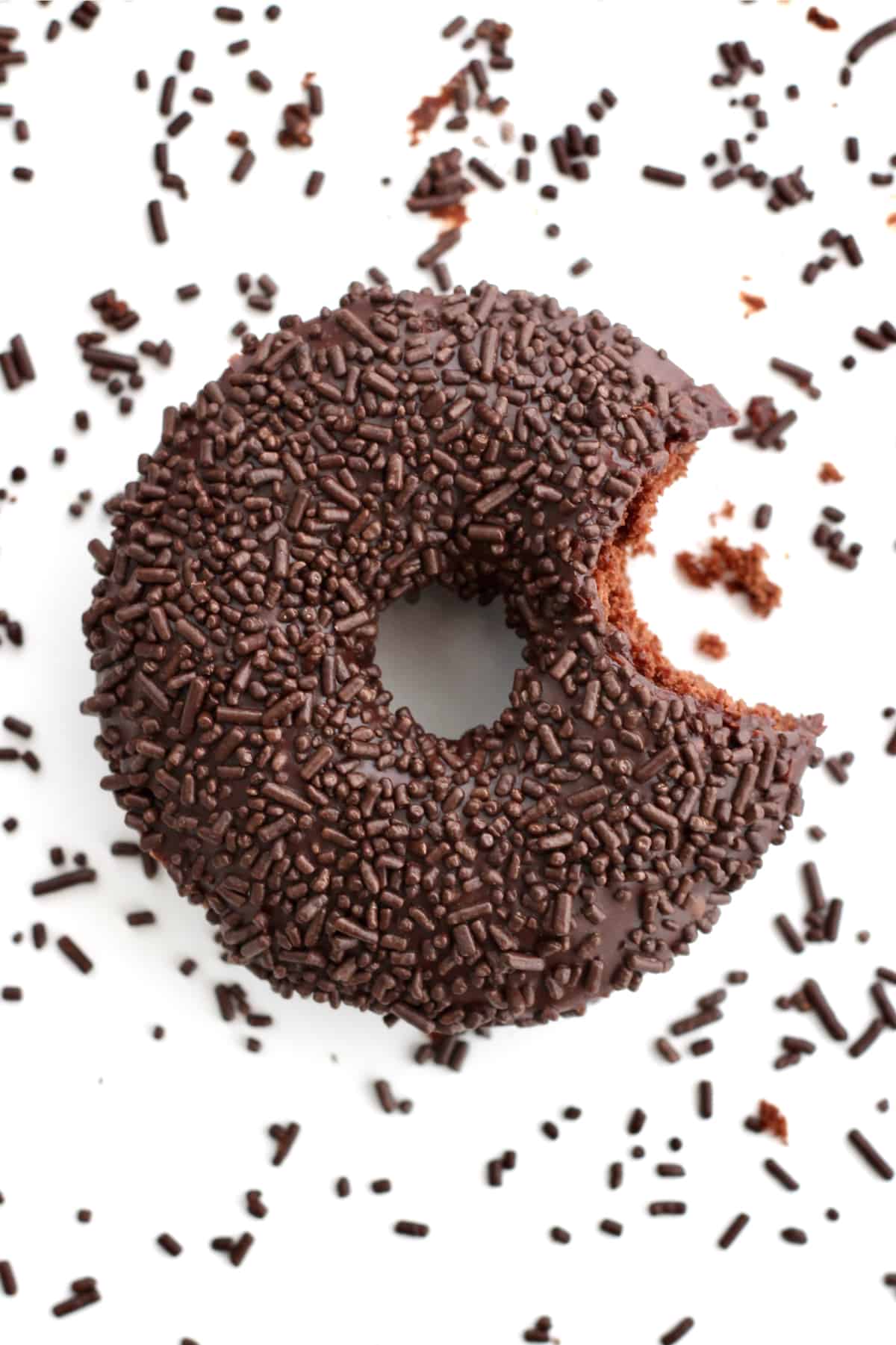 Amazing homemade Blueberry Donuts in just 30 minutes! They're sweet & crisp on the outside, a cross between a cake donut & an old-fashioned donut on the inside, and packed with blueberry bliss.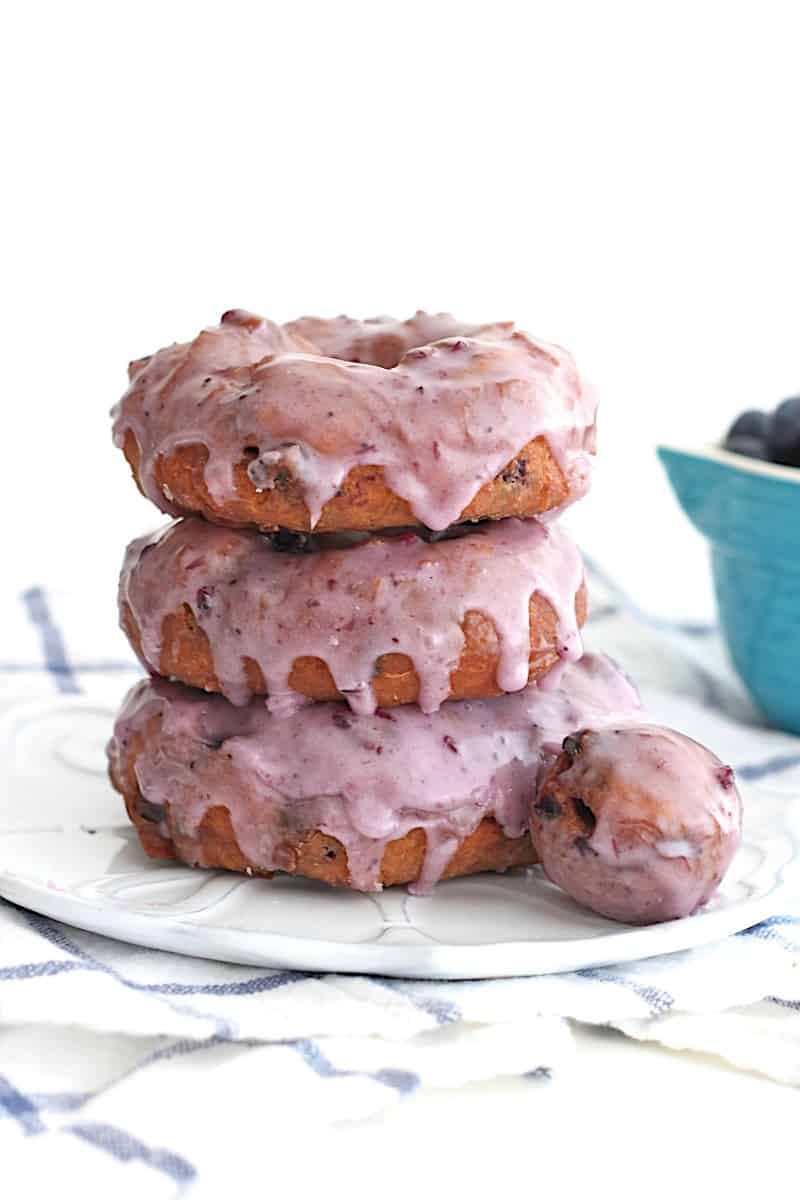 These 2-Ingredient Baked Cake Donuts are too good to be true! Just two ingredients for the donuts, a container of frosting for the glaze and in less than 30 minutes you'll have great cake donuts ready to enjoy!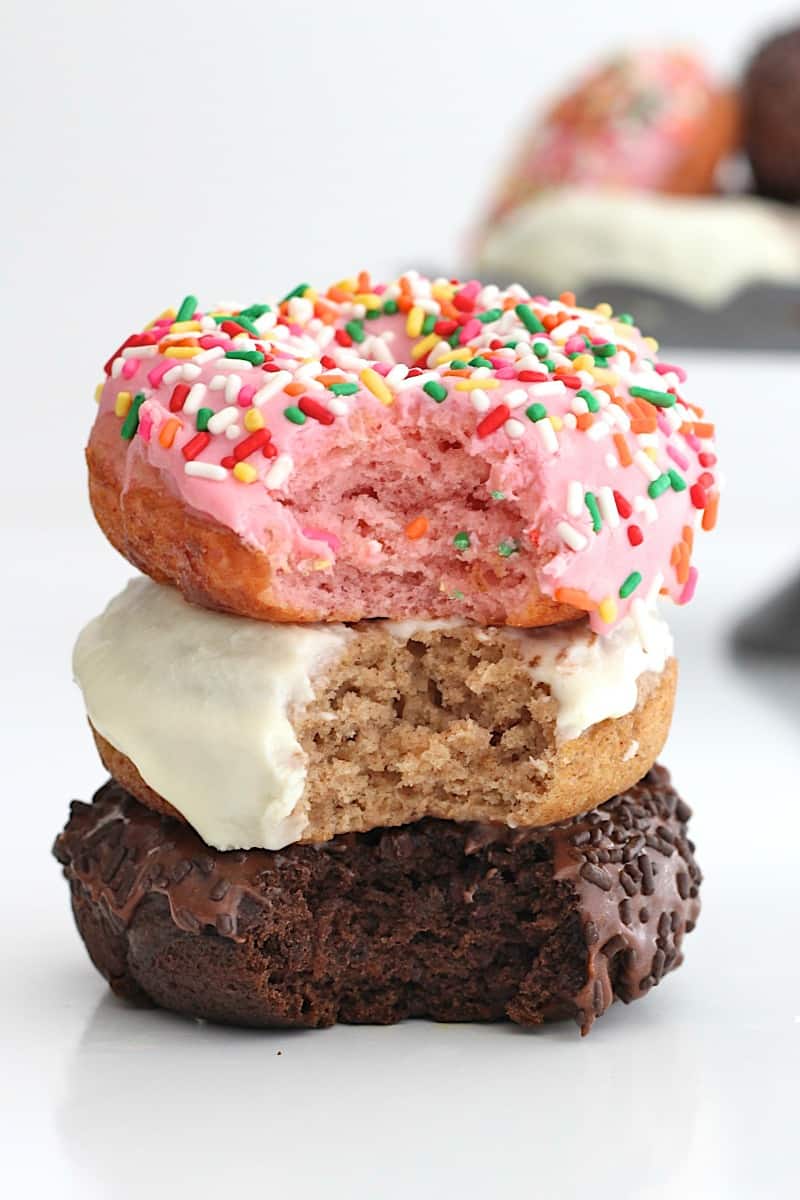 20 minutes from start to finish, these Easy Old-Fashioned Donuts taste as great, if not greater, than the ones you get from the donut shop! The most amazing homemade donut you'll ever eat!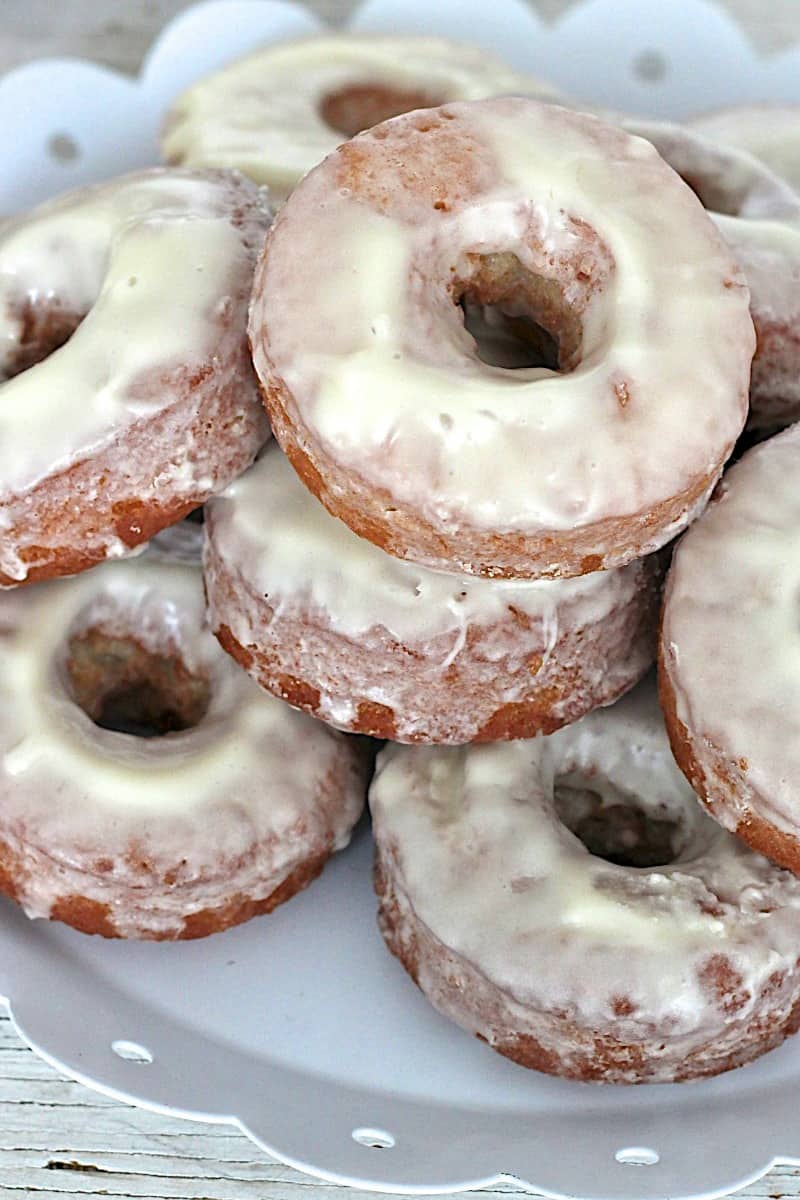 Yummy Baked Banana Donuts with a Maple Glaze drizzled with a little chocolate for a quick and fun breakfast or snack.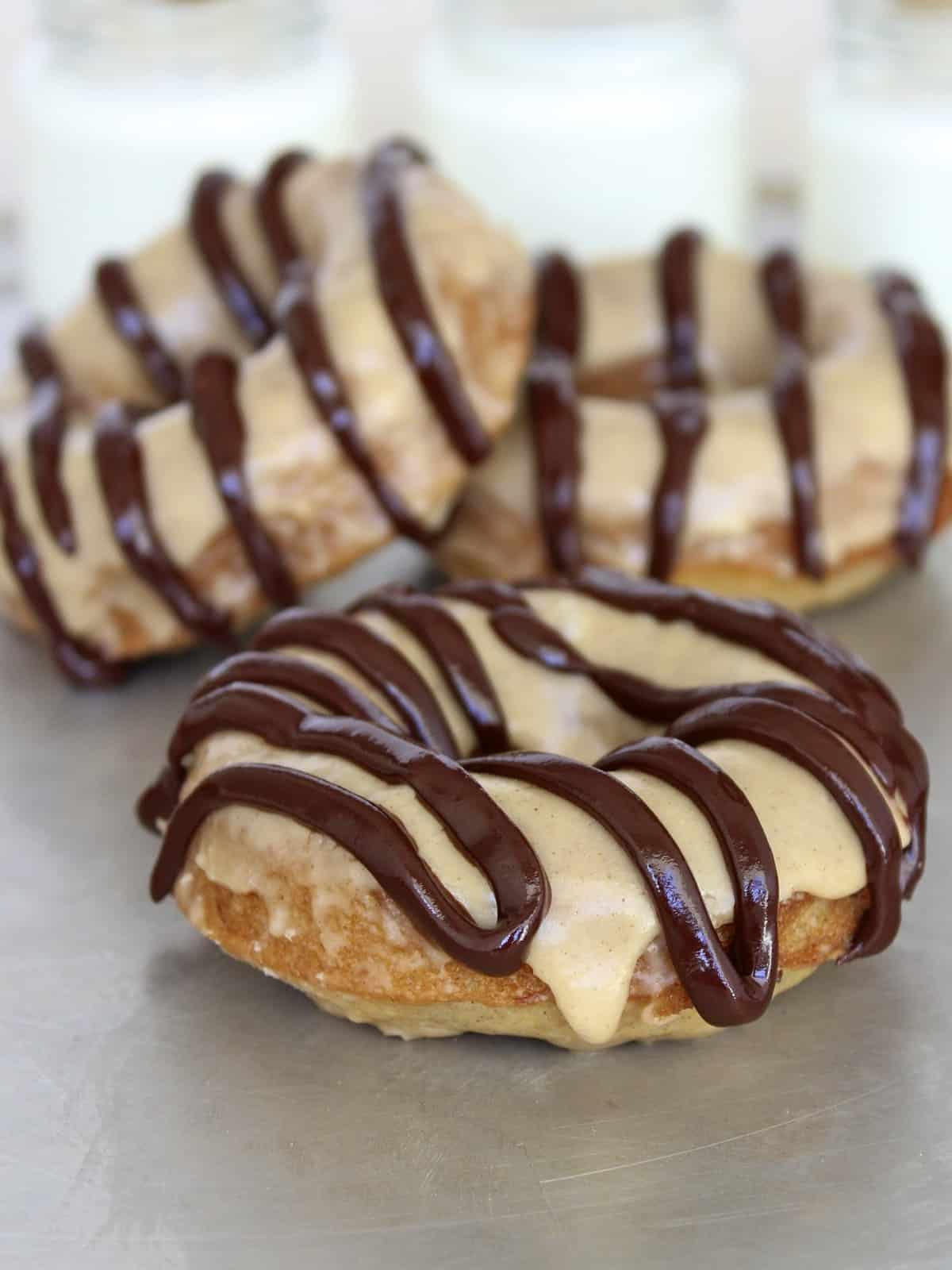 A healthier breakfast treat, these Whole Wheat Baked Banana Donuts with Peanut Butter Glaze are an easy treat that's oh so yummy to eat!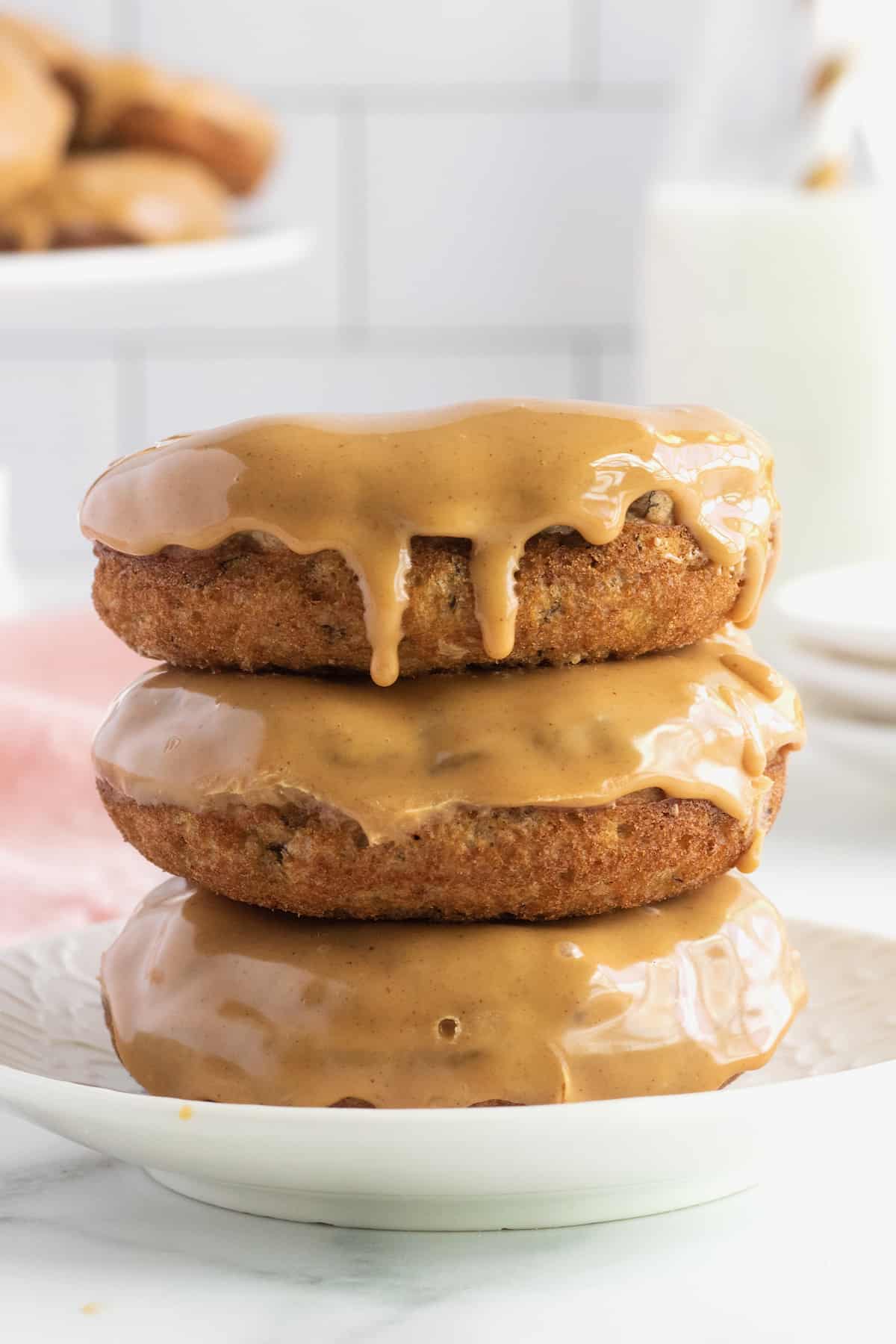 ---
Store-Bought Donut Creations
Why should homemade donuts have all the fun? Here are some creative ways to enjoy your favorite donut shop or grocery store donuts.
Celebrate someone special's birthday with a super-fun, super-customizable Birthday Donut Cake! It's been a sweet tradition in our family for years and I'm excited to share how we make them!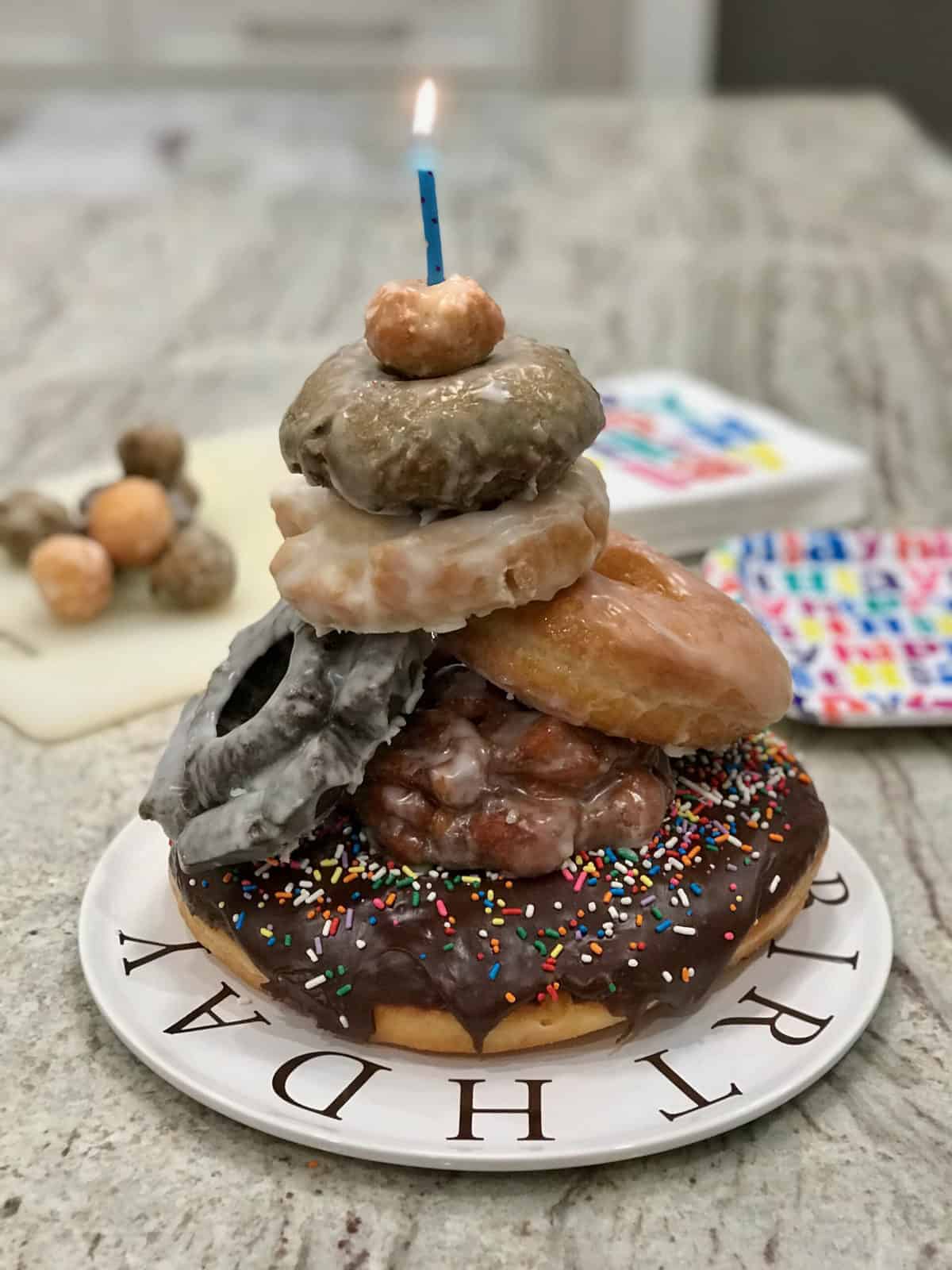 An old-fashioned donut topped with sweet strawberries and fresh whipped cream. A classic dessert made easier and extra enjoyable in these Old-Fashioned Donut Strawberry Shortcakes!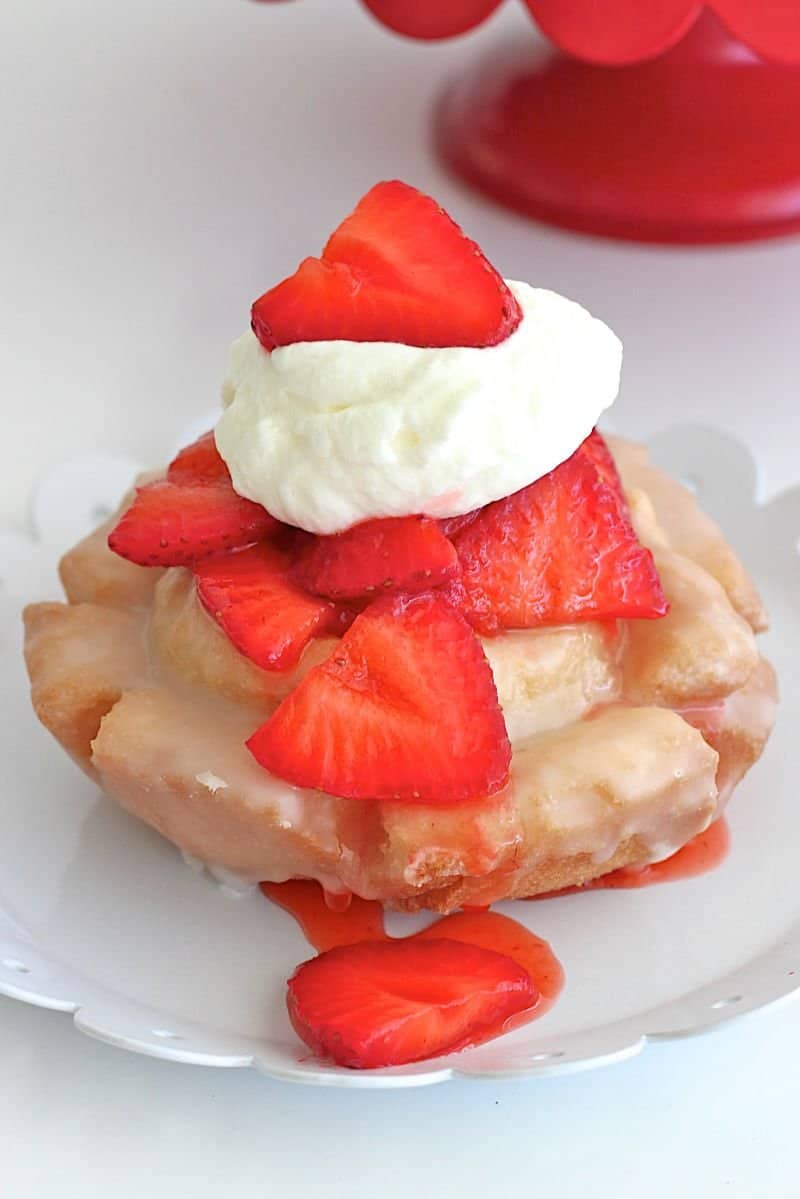 This Donut Board is piled high with fresh, delicious donuts from your favorite donut shop, mixed in with fresh fruits, crispy bacon and cold milk and coffee. With something for everyone to try, it's a donut lover's dream come true!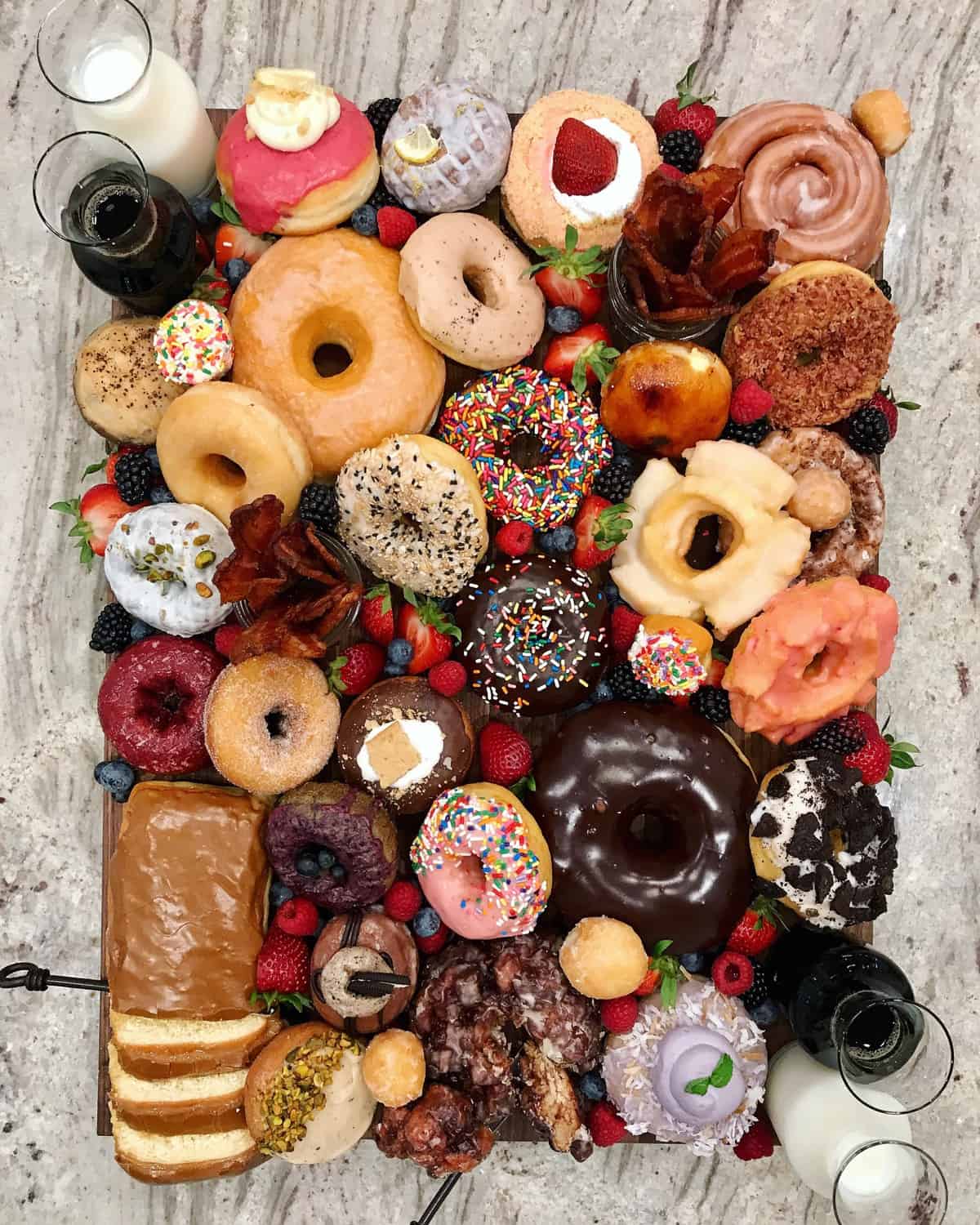 Make donut dreams come true with this Decorate-Your-Own Donut Spread. With a colorful palate of tasty frostings, fruits, sprinkles, and candies each person can create and enjoy their own donut masterpieces!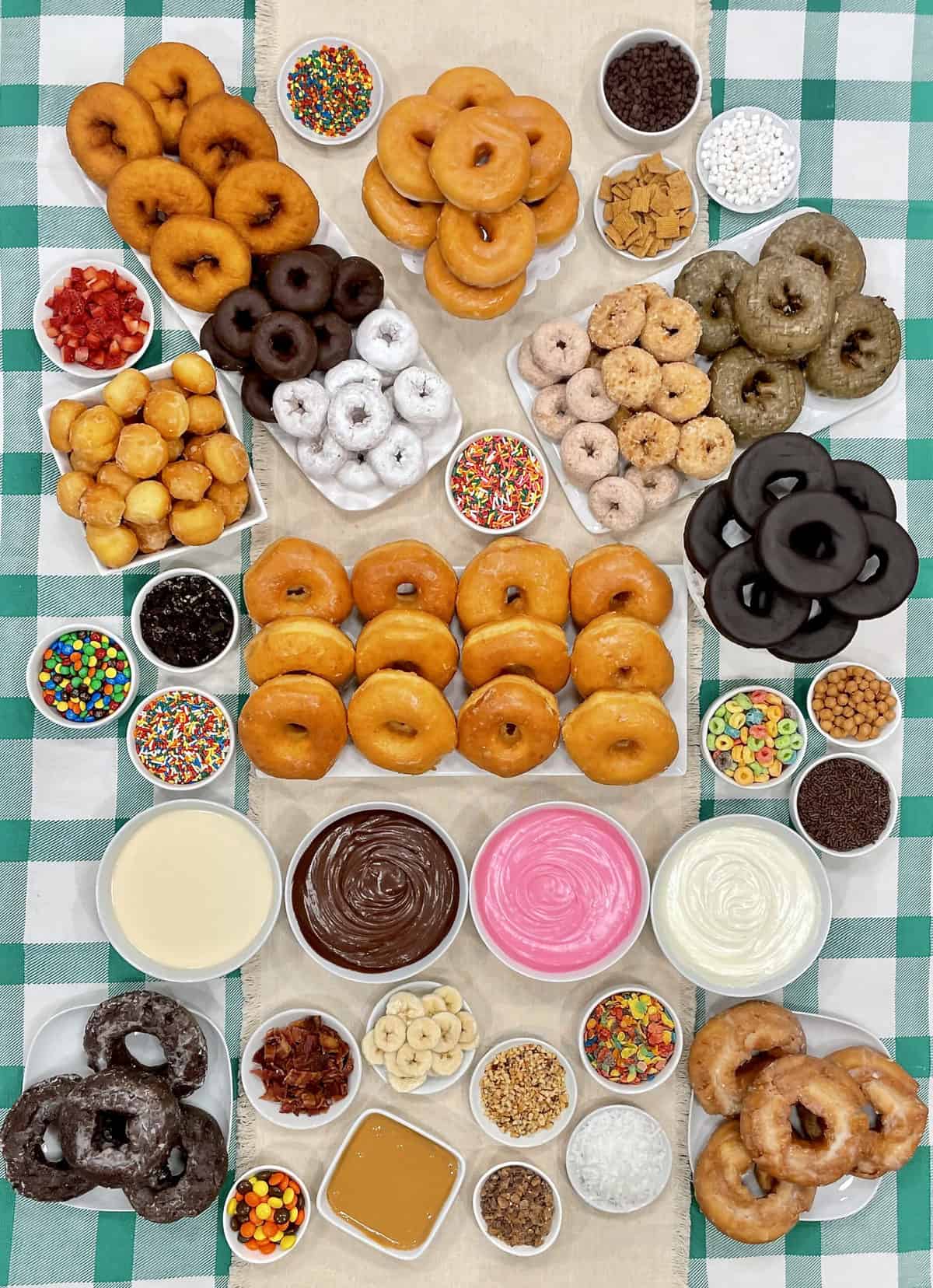 If you make any of my Best Homemade Donuts Recipes, be sure to snap a picture and share it with me or tag me on Instagram @thebakermama so I can see.
I love seeing how inspired and creative y'all get with the recipes I share. Enjoy!
xoxo,