This Donut Board is piled high with fresh, delicious donuts from your favorite donut shop, mixed in with fresh fruits, crispy bacon and cold milk and coffee. With something for everyone to try, it's a donut lover's dream come true!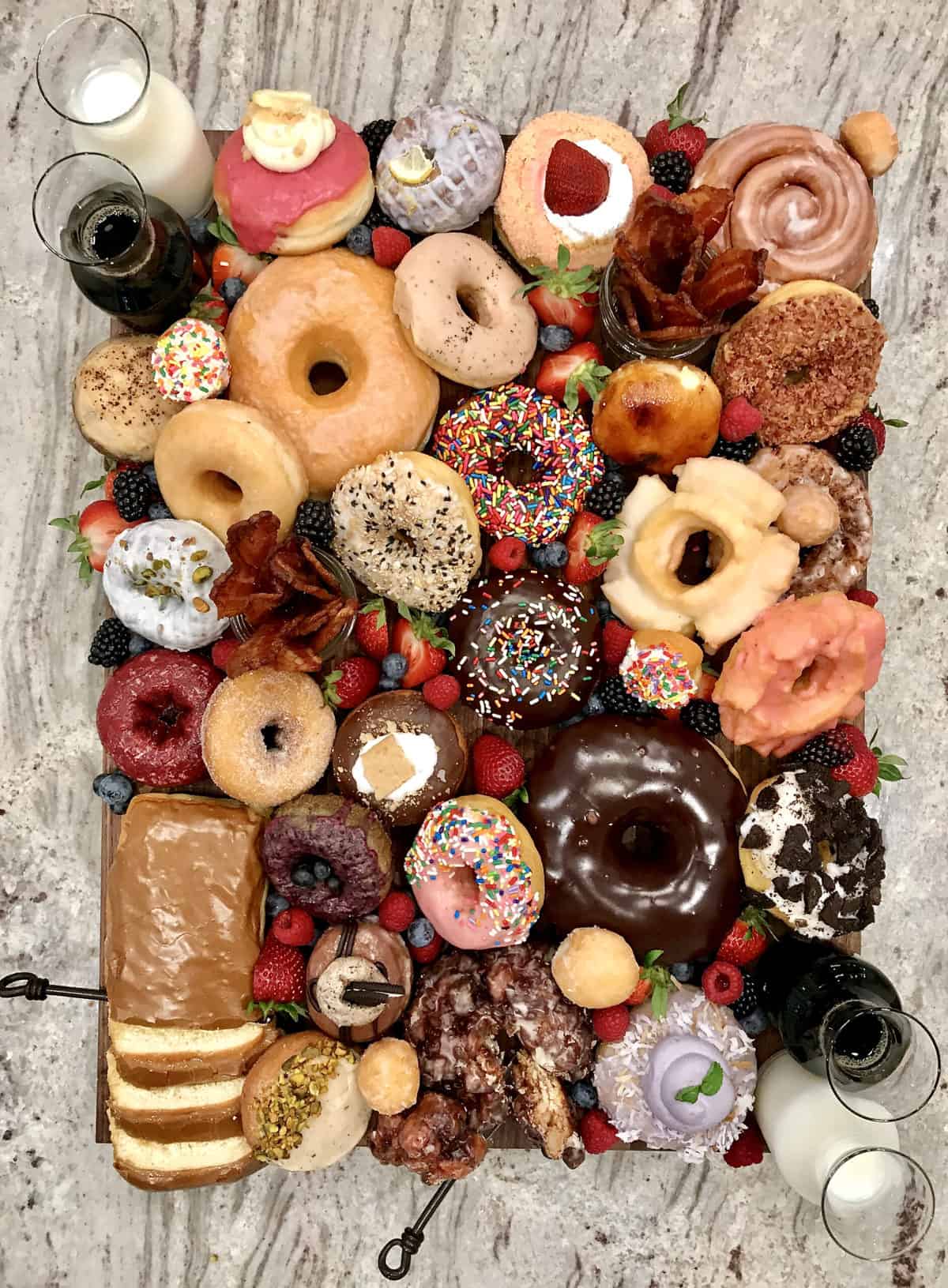 Nuts for Donuts? This Donut Board is For You!
You probably already know about my obsession with donuts (the hashtag #TheBakerMamaDoesDonuts is like a diary of my deep and abiding donut love). A good, fresh donut is the stuff dreams are made of. And in our family, it's the stuff Saturday mornings are made of. It's a ritual.
My love for donuts and building beautiful boards collided one day when I made this unbelievable Donut Board for us and 20+ of our fellow donut lovers! I mean, just look at it! I think my mouth is actually watering just looking at the pictures. And if your devotion to donuts is anything like ours, then this board is for you! I can't believe it's taken me this long to share it with you, but better late than never. Behold, the Donut Board!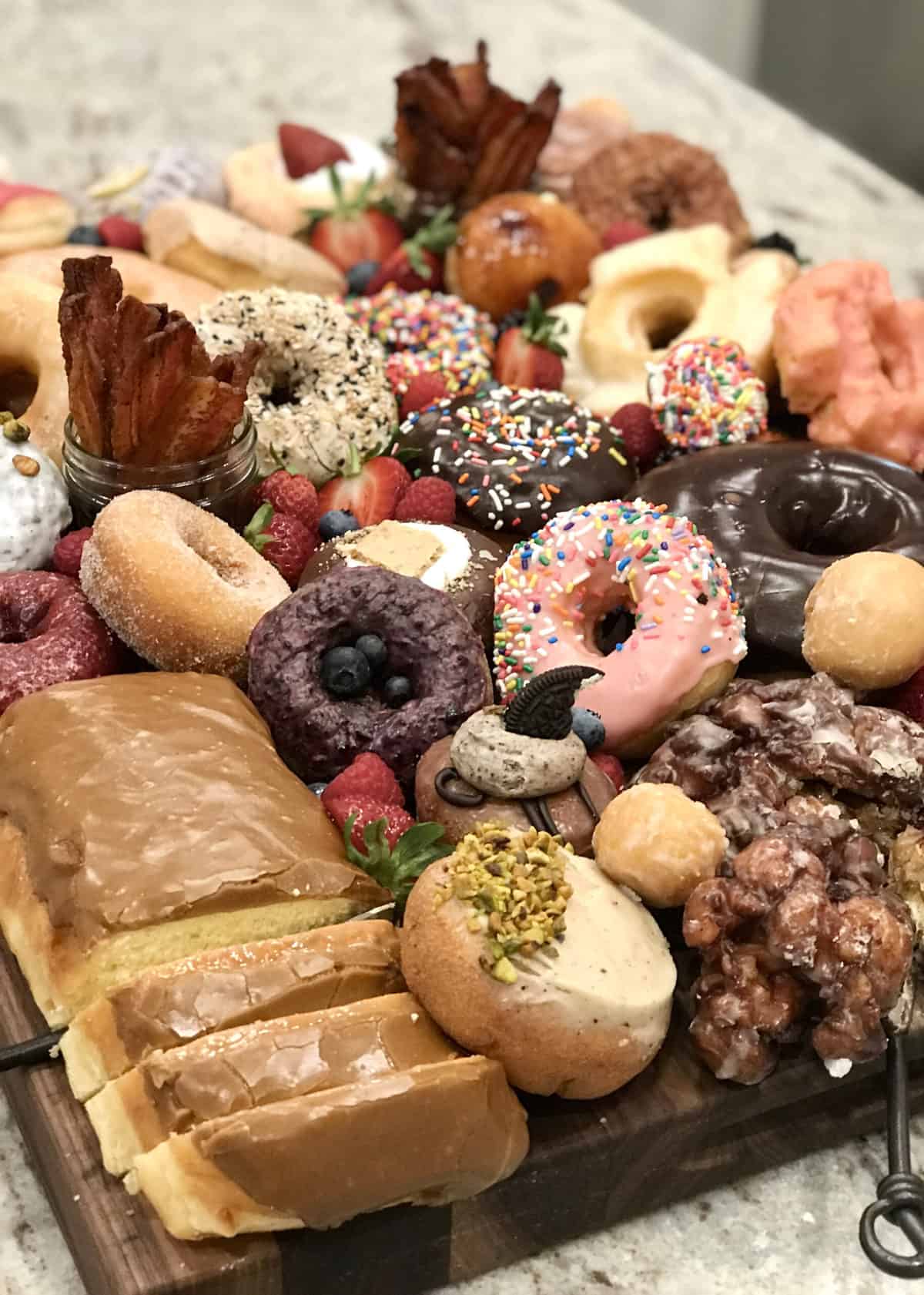 You Better Shop Around
The beauty of the donut board is that it's impossible to go wrong. Grab some donuts from your favorite donut shop or one you've been dying to try. Better yet, do both! Don't forget to mix in some new flavors with your old favorites. There's some amazing adventures to be had trying new donuts! If you want to guarantee a good variety, you might want to order ahead. The donut board wouldn't be complete without a few important costars. You can easily pick these up with a pitstop on the way to the donut shop.
Other items on the board:
Milk
Cold Brew/Coffee
Juice
Fruit
Ok, back to donuts. For my board, I chose a combination of tried-and-true favorites like glazed and old-fashioned donuts, and mixed in some more adventurous varieties like fig + marscapone, and maple bacon.
Donut shops I included on my board:
Which one would you try first?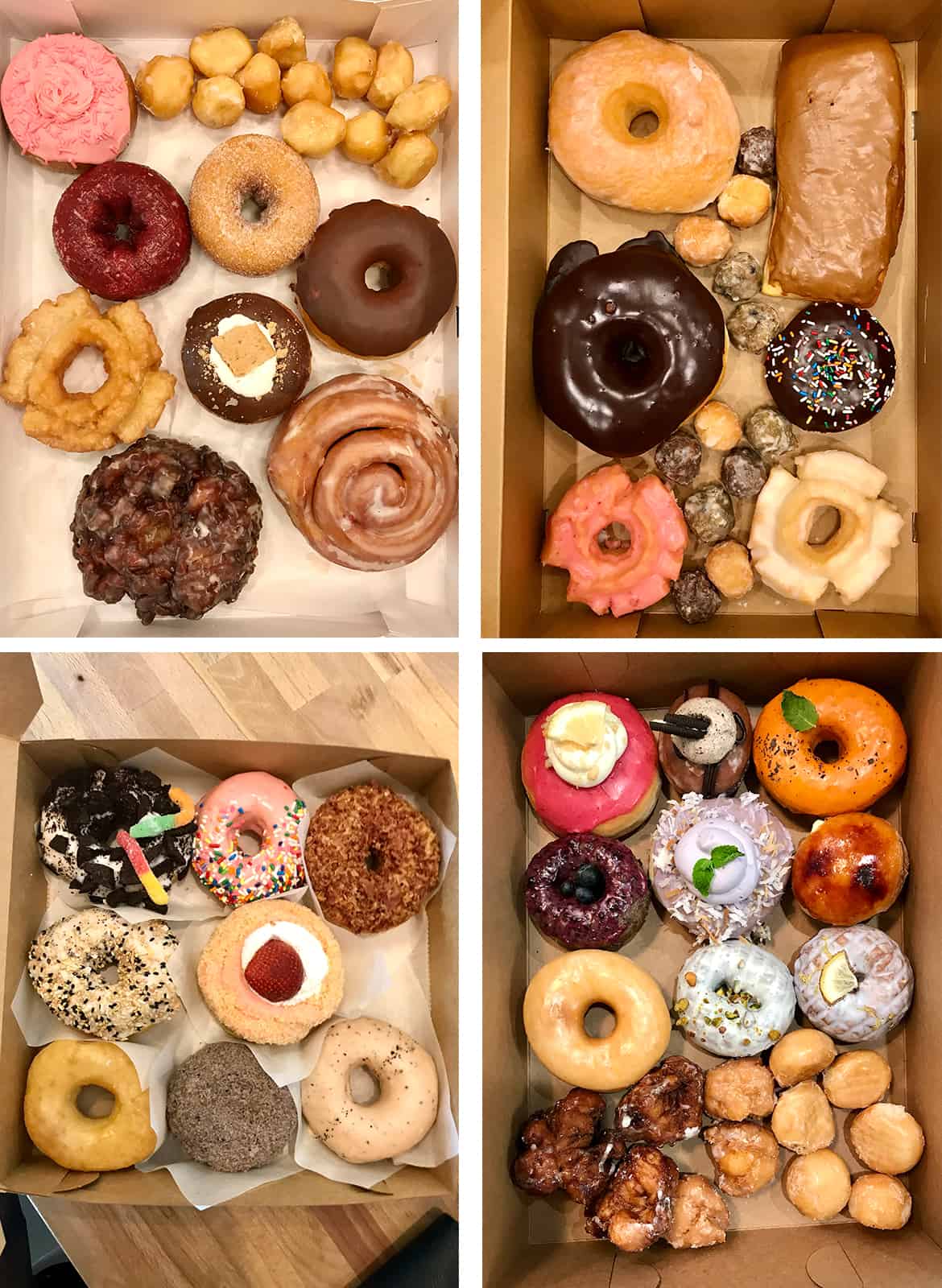 How to Build the Donut Board
Start with a large wood board. I built mine on our 24″ x 18″ walnut wood board. Place a variety of donuts on the board, leaving space on opposite corners for milk, coffee, and/or juice. Once you have a good variety on the board, fill in holes with fresh fruit (halved strawberries, blackberries, blueberries) and bacon. I like to serve my bacon in mini mason jars, so it's easy to grab.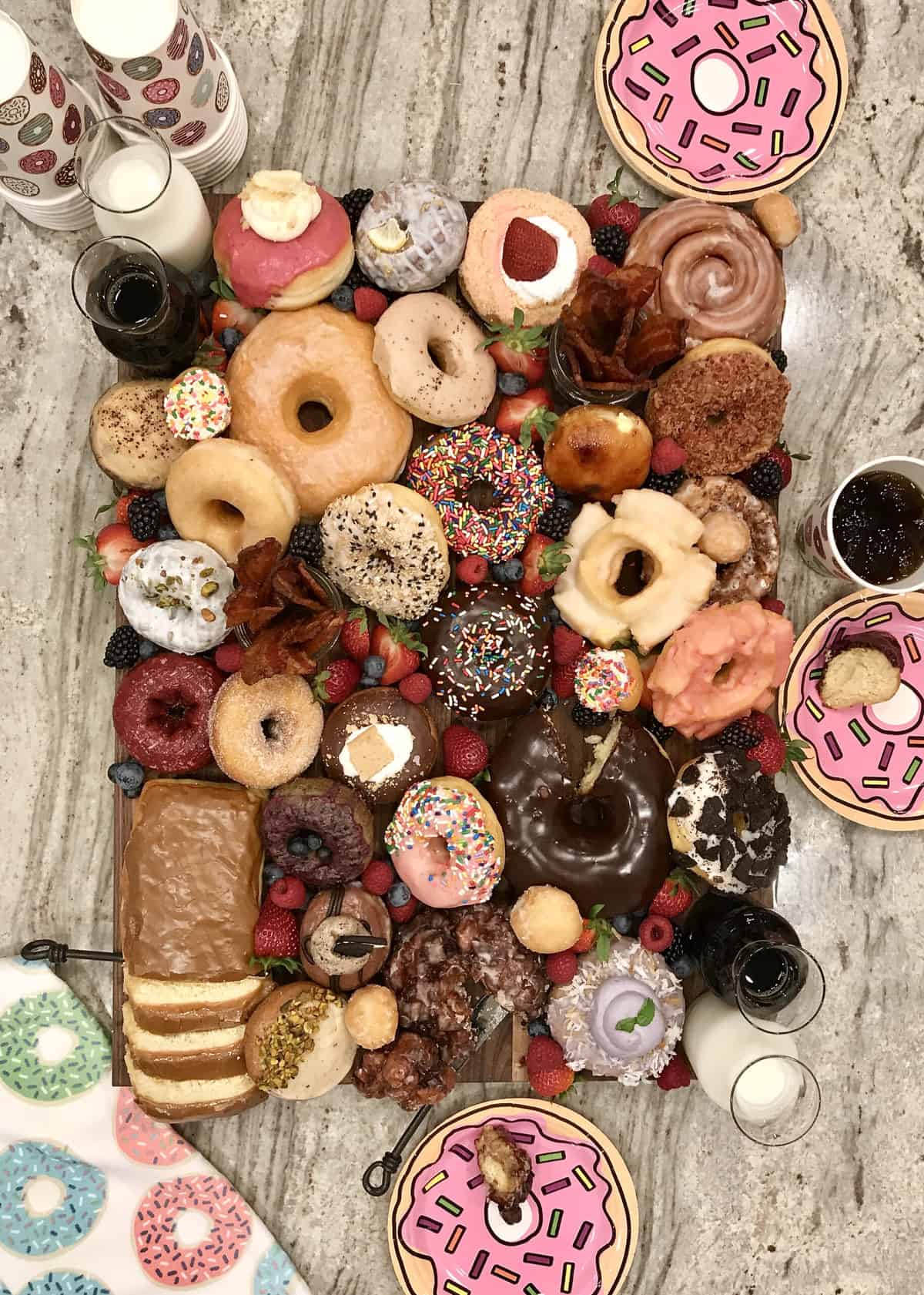 Then place the containers of milk, coffee or cold brew in the corner of the board or beside the board if there's no room left on it. I also like to put knives out so everyone can slice into several different donuts to try them rather than committing to a whole donut. It's a fun way to share and try bites of different flavored donuts.
Finally, serve and enjoy!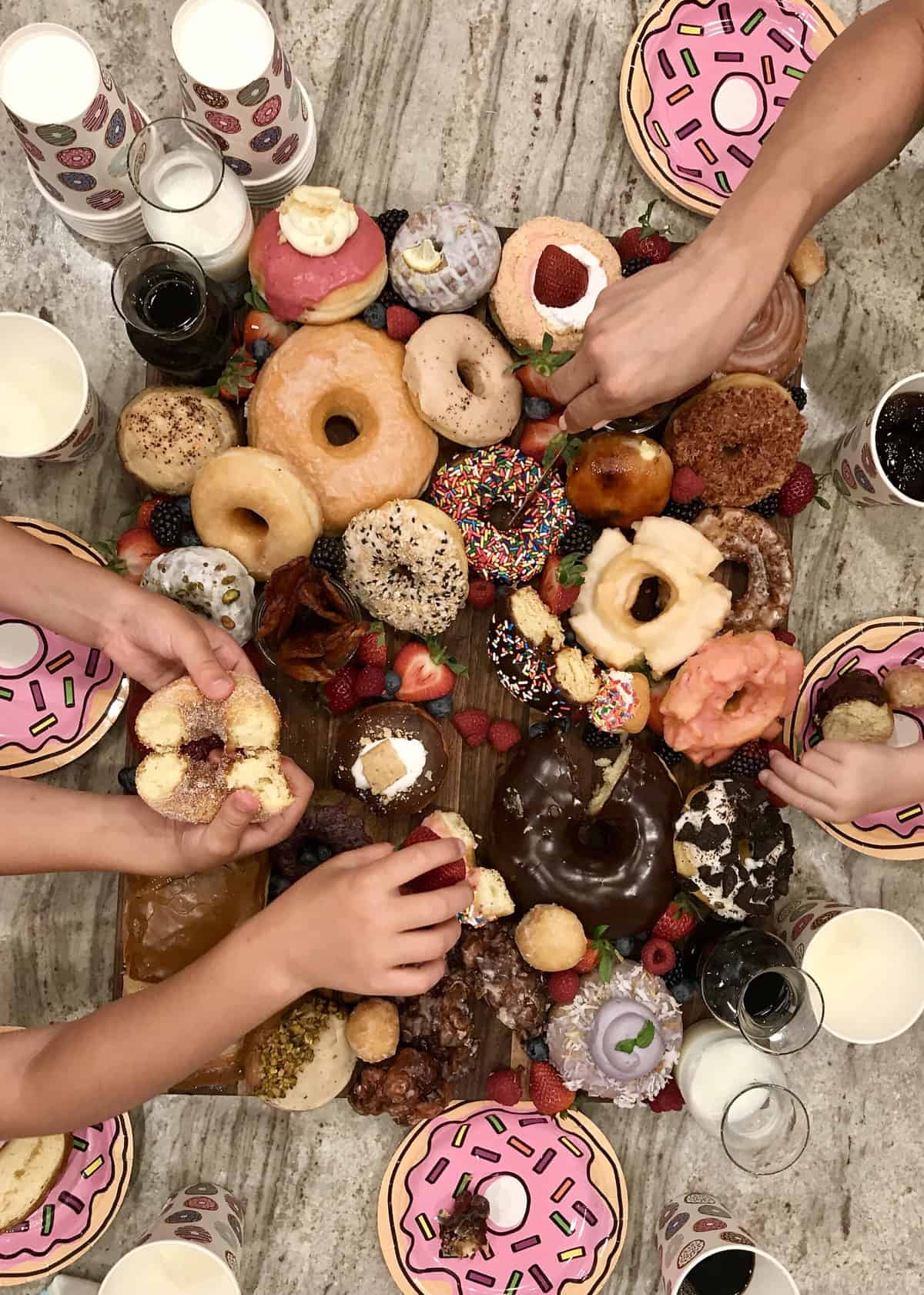 Your Favorite Donuts from Around the Country
I asked my Instagram followers to tell me their favorite donut shops. Well, ask and you shall receive! Because the responses came flooding in. And I have to say, I love all this passionate donut shop devotion! Without big advertising budgets, locally-owned, small biz donut shops thrive on word-of-mouth recommendations. I love getting the word out about these treasures!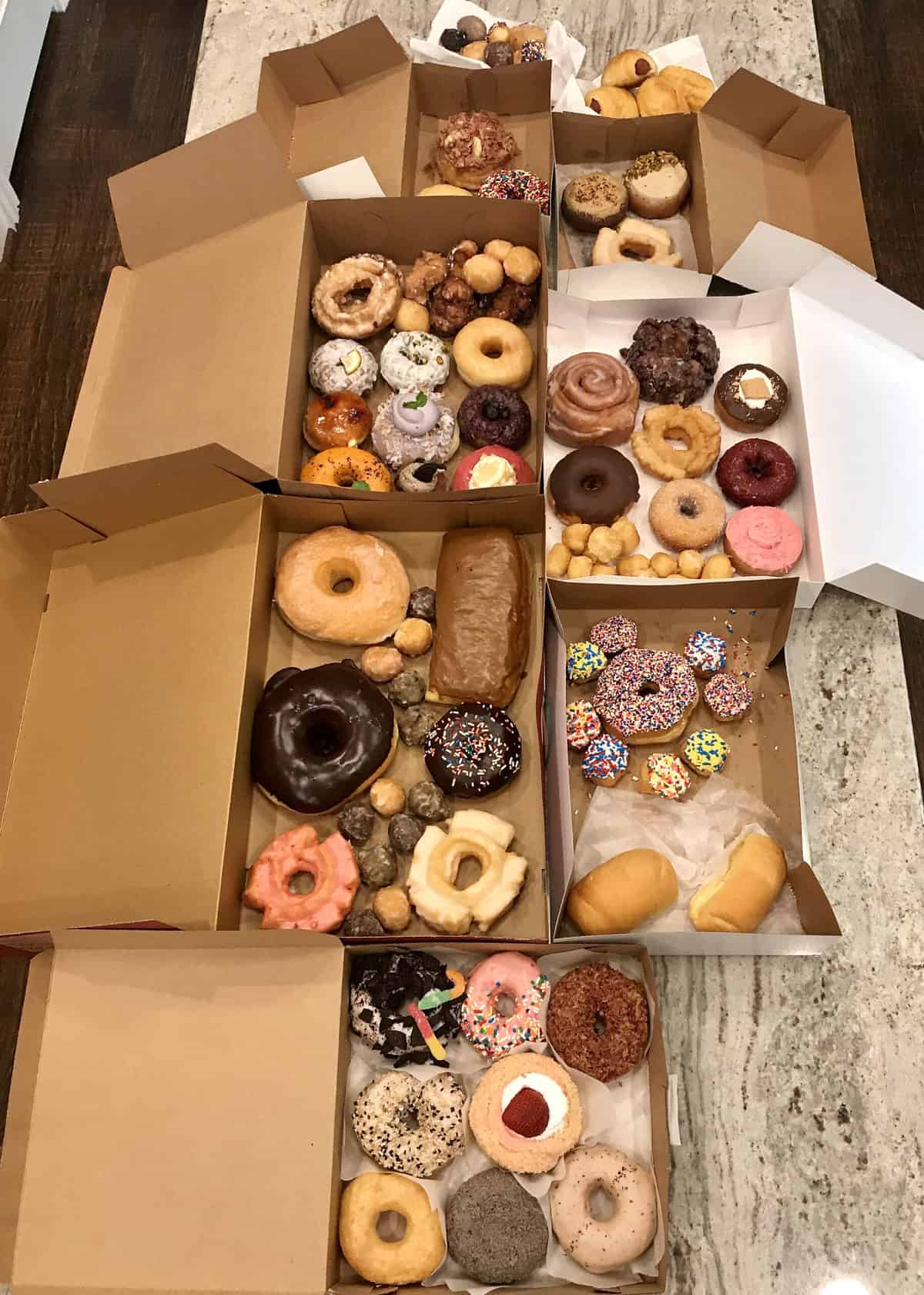 Alright! Let's take a little trip around the country for some of the best donuts on offer. Oooh, and if you don't see your favorite donut shop listed below, drop it in the comments and I will add it to the post.
Northwest
West
Midwest
Texas
South
Northeast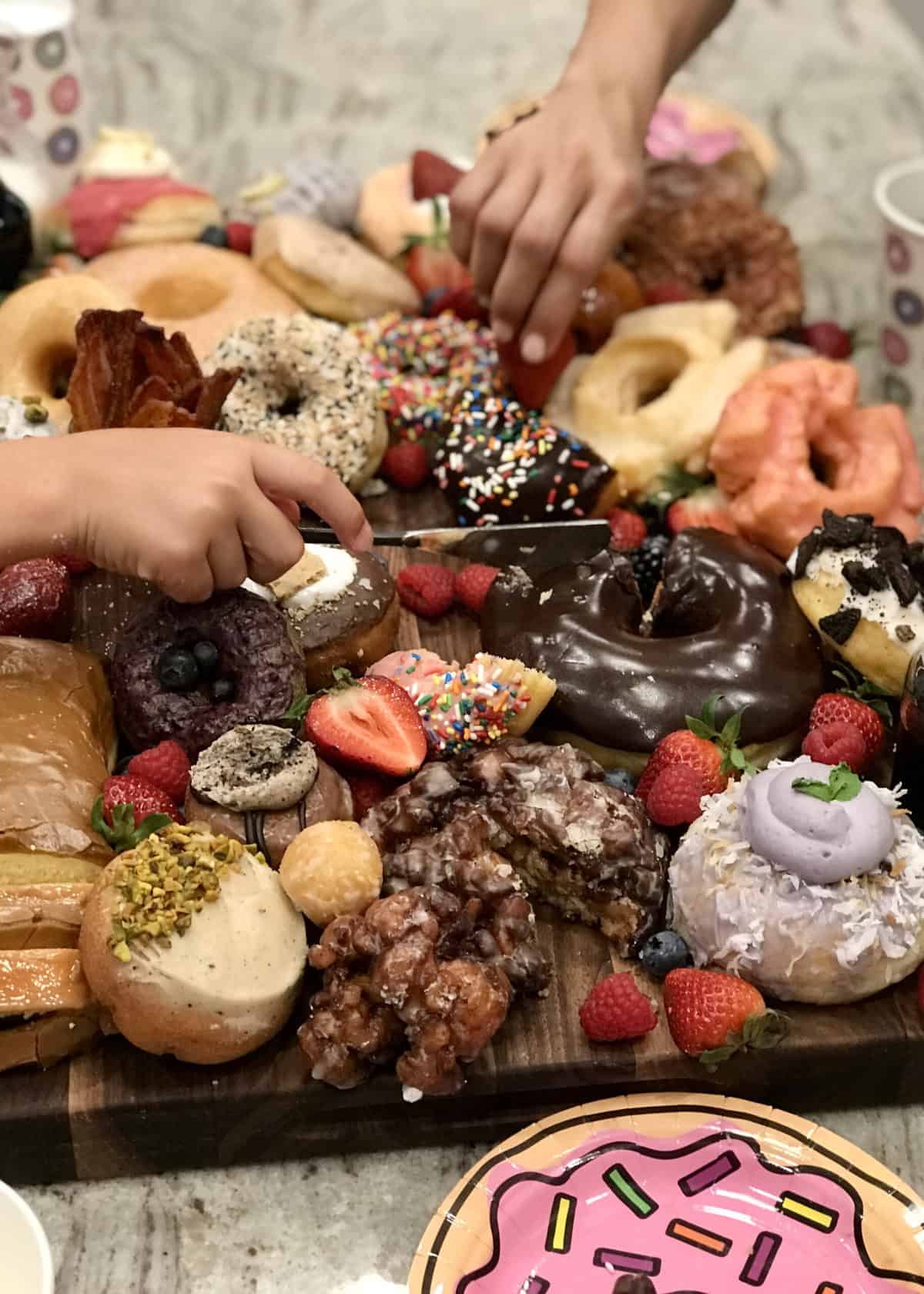 Donut Want it to End?
There's always more donut content for you! Want to make your own? My Two-ingredient Baked Cake Donuts are simple and delicious. My Blueberry Donuts are sweet and crisp on the outside and take less than 30 minutes. Going store-bought? If you're celebrating someone's special day, look no further than the Birthday Donut Cake. And my Decorate-Your-Own Donut Spread takes a colorful palate of tasty frostings, fruits, sprinkles, and candies each person can turn into their own donut masterpieces!
If you make this Donut Board and post a pic to social, be sure to tag me on Instagram @thebakermama so I can see! I just love seeing how inspired and creative y'all get with the ideas I share.
xoxo,