Celebrate the magic of the season with Fun and Festive Holiday Boards that you and your loved ones are sure to enjoy! From sweet treats to healthy snacks, there's a little something for everyone!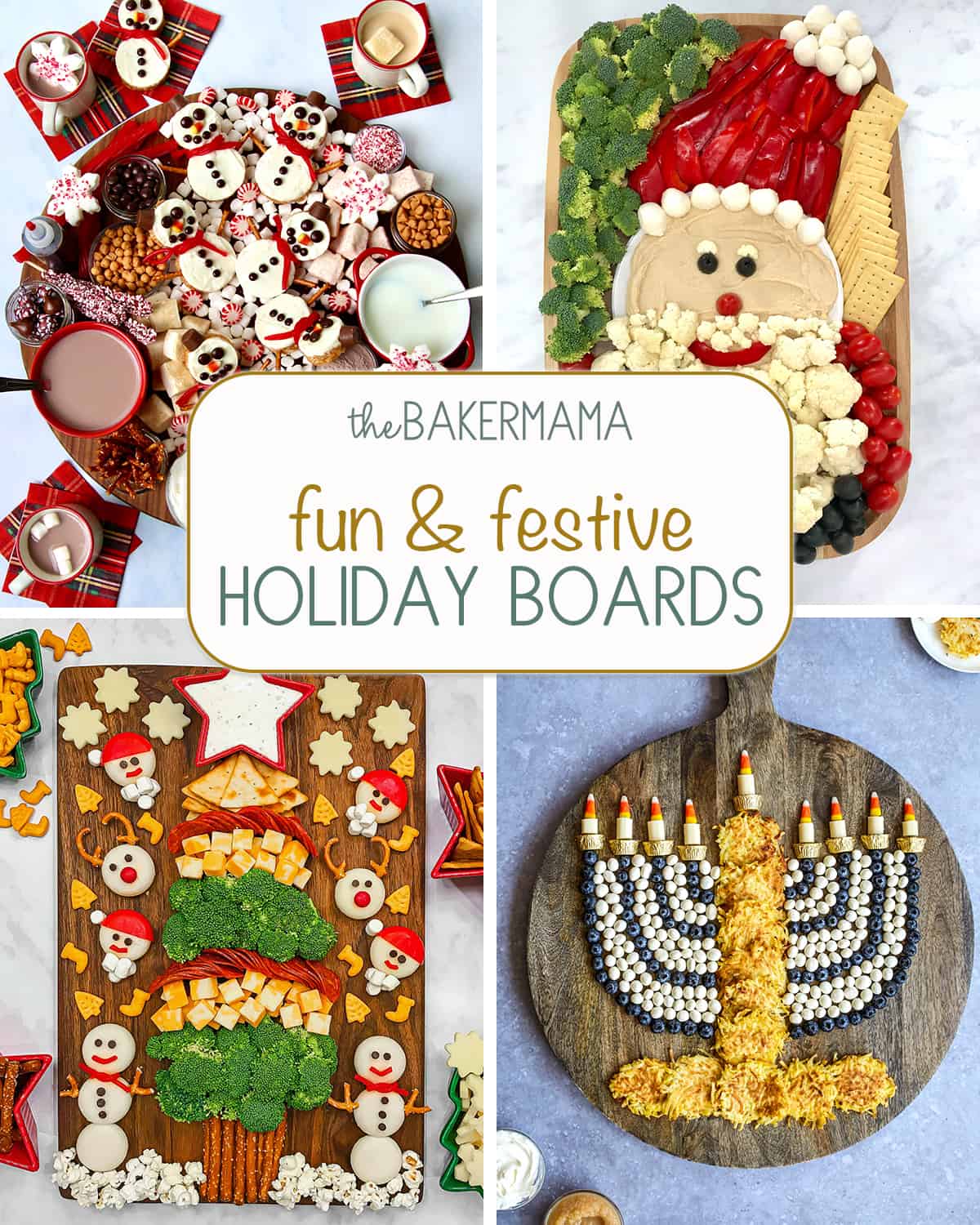 Let everyone decorate their own no-bake gingerbread men treats with this adorable decorating board. It makes for such a memorable and fun holiday tradition for all!
This simple and oh-so-cute Santa Snack Board, made out of hummus, veggies, cheese and crackers, is sure to put you at the top of the nice list!

Oh, by golly, it's a Holly Jolly Kid's Snack Board! This adorable snack board is as engaging as it is tasty (and healthy too!). The kids will love building and snacking on this festive board made with simple, wholesome ingredients. Holiday memories that will last a lifetime!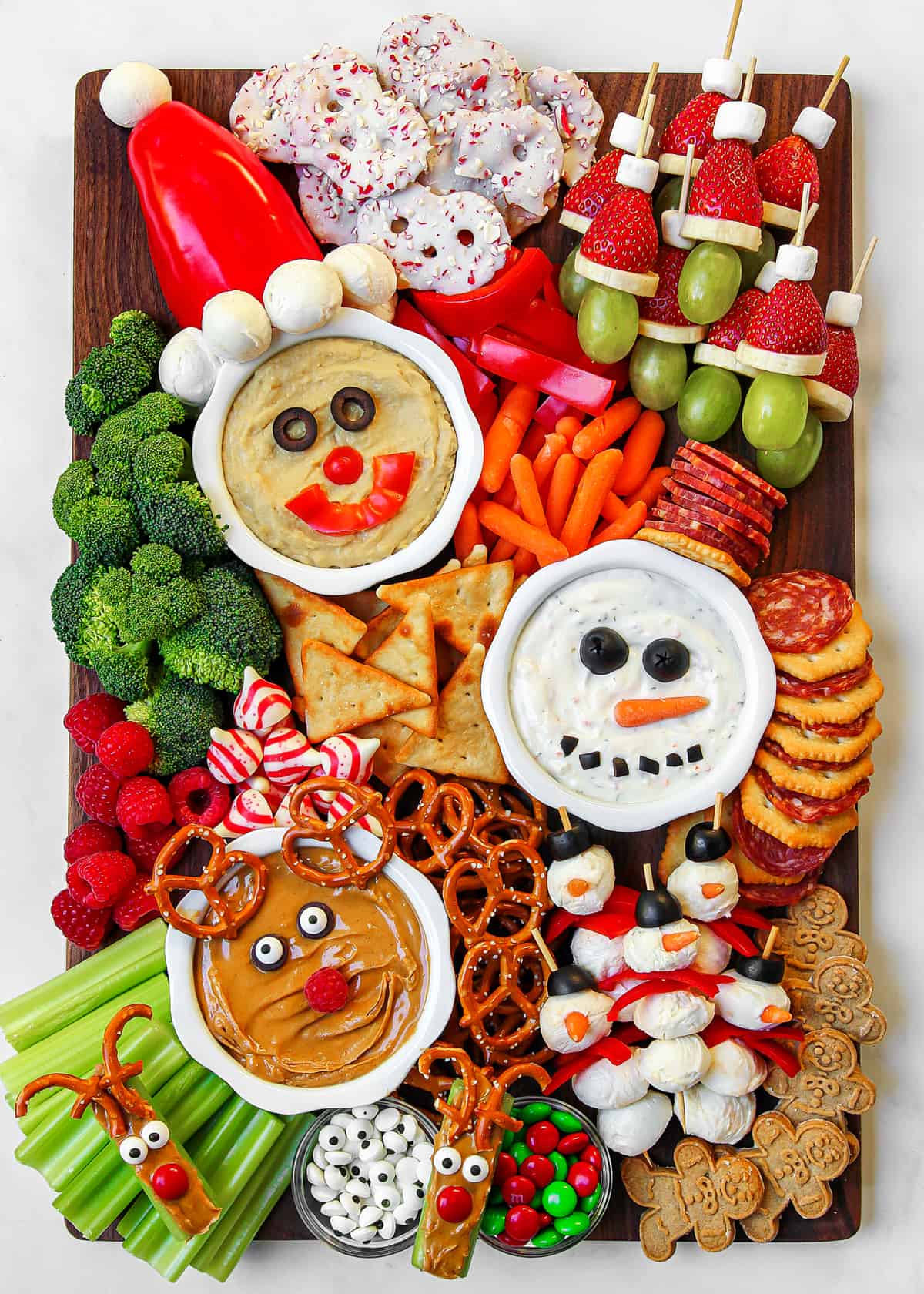 This Candy Cane Caprese Board is such a simple and stunning way to serve an appetizer during the holidays.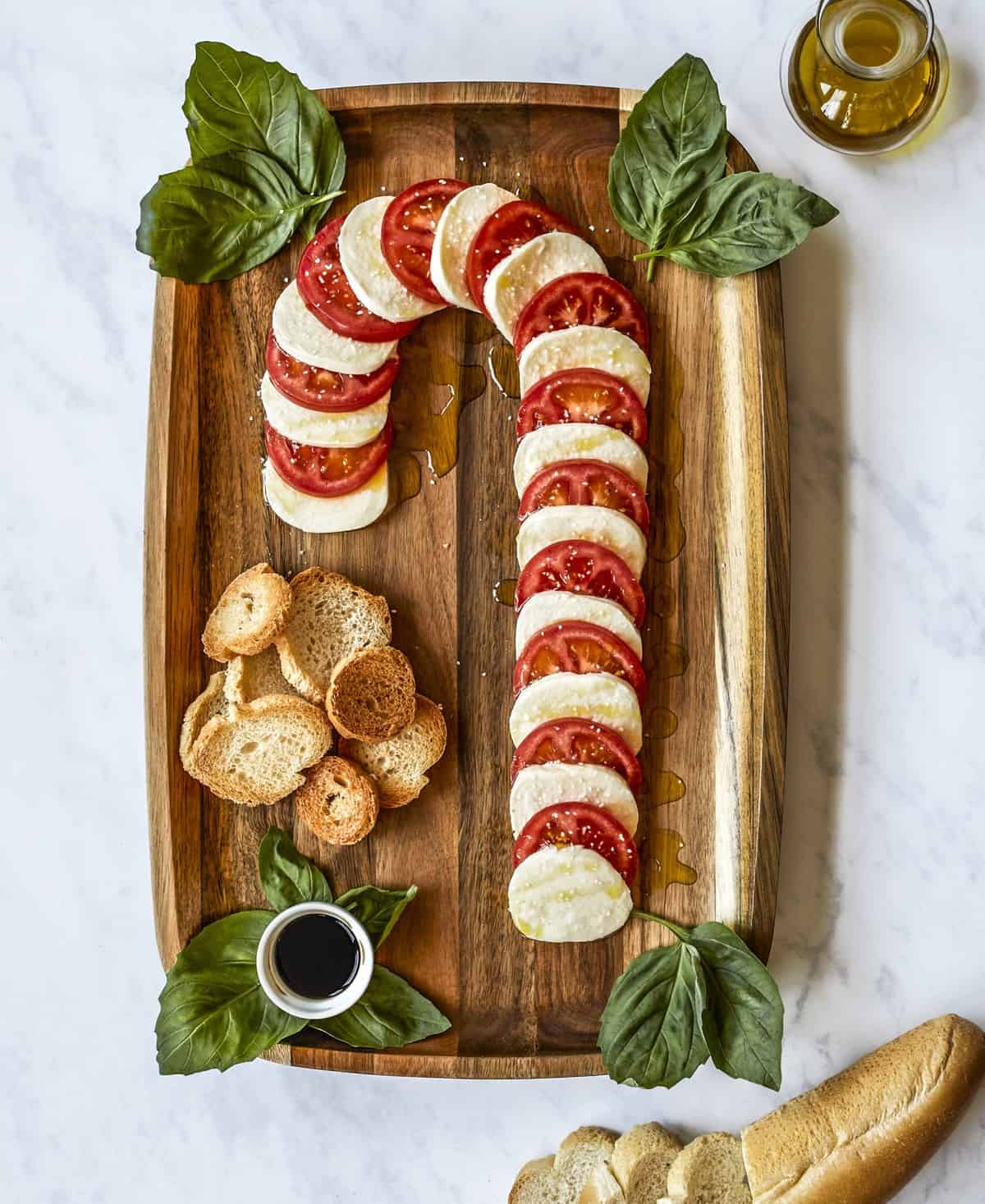 An easy and festive Christmas Tree Snack Board that is sure to be enjoyed by all at your holiday gathering!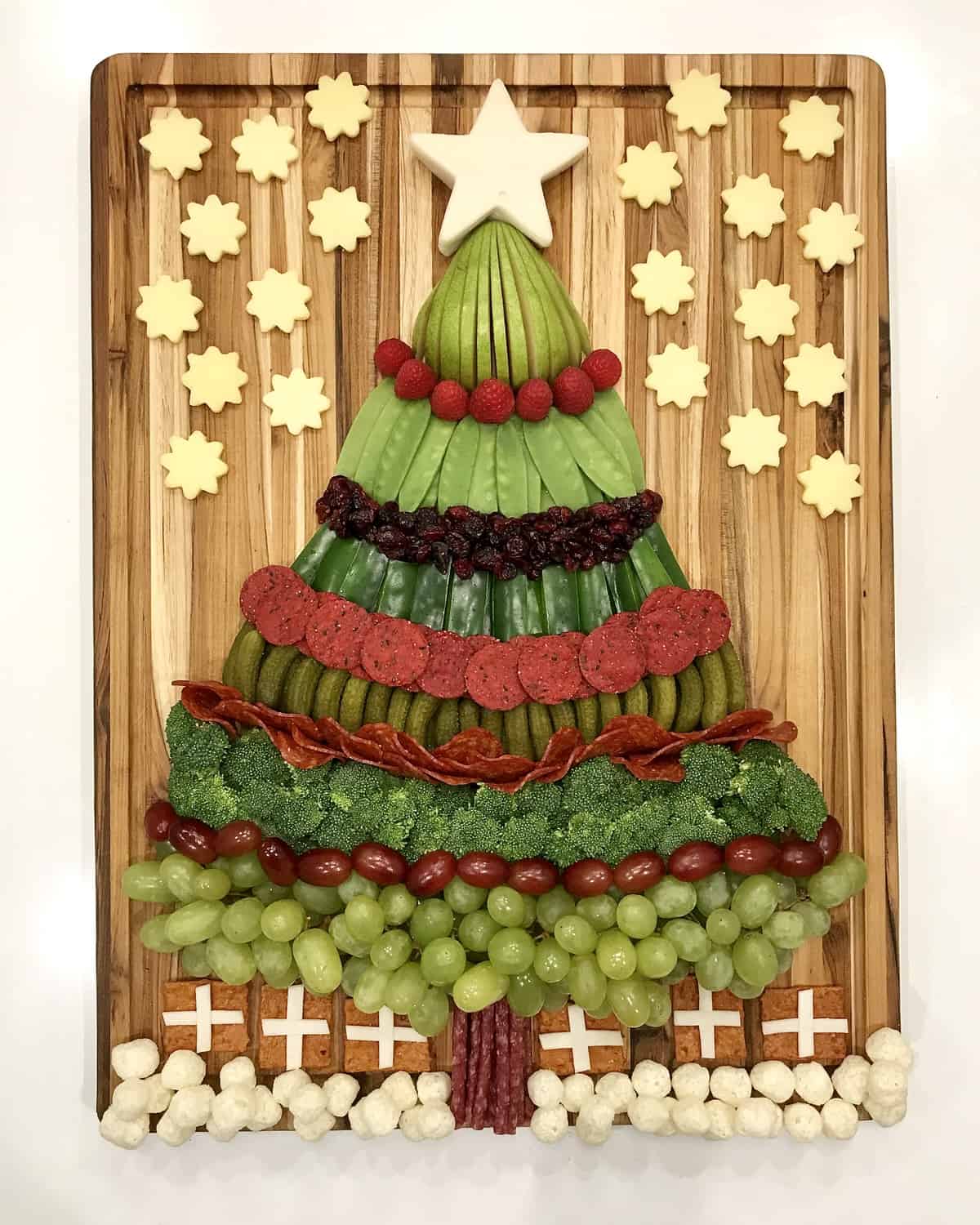 Make Hanukkah extra special with this adorable menorah-shaped snack board where everyone can build their own latke and snack on the sweets that make it complete. Kids and adults alike will delight in this fun twist on the holiday classic. You can get all the details for this board in my Beautiful Boards cookbook.

Make your snack board extra special with a snowman made out of cheese rounds and a scrumptious selection of white colored snacks for the snow with a blueberry sky. Such a great spread to enjoy during the winter months at a party with your friends or on a snowy day in with the family. CLICK HERE for the recipe.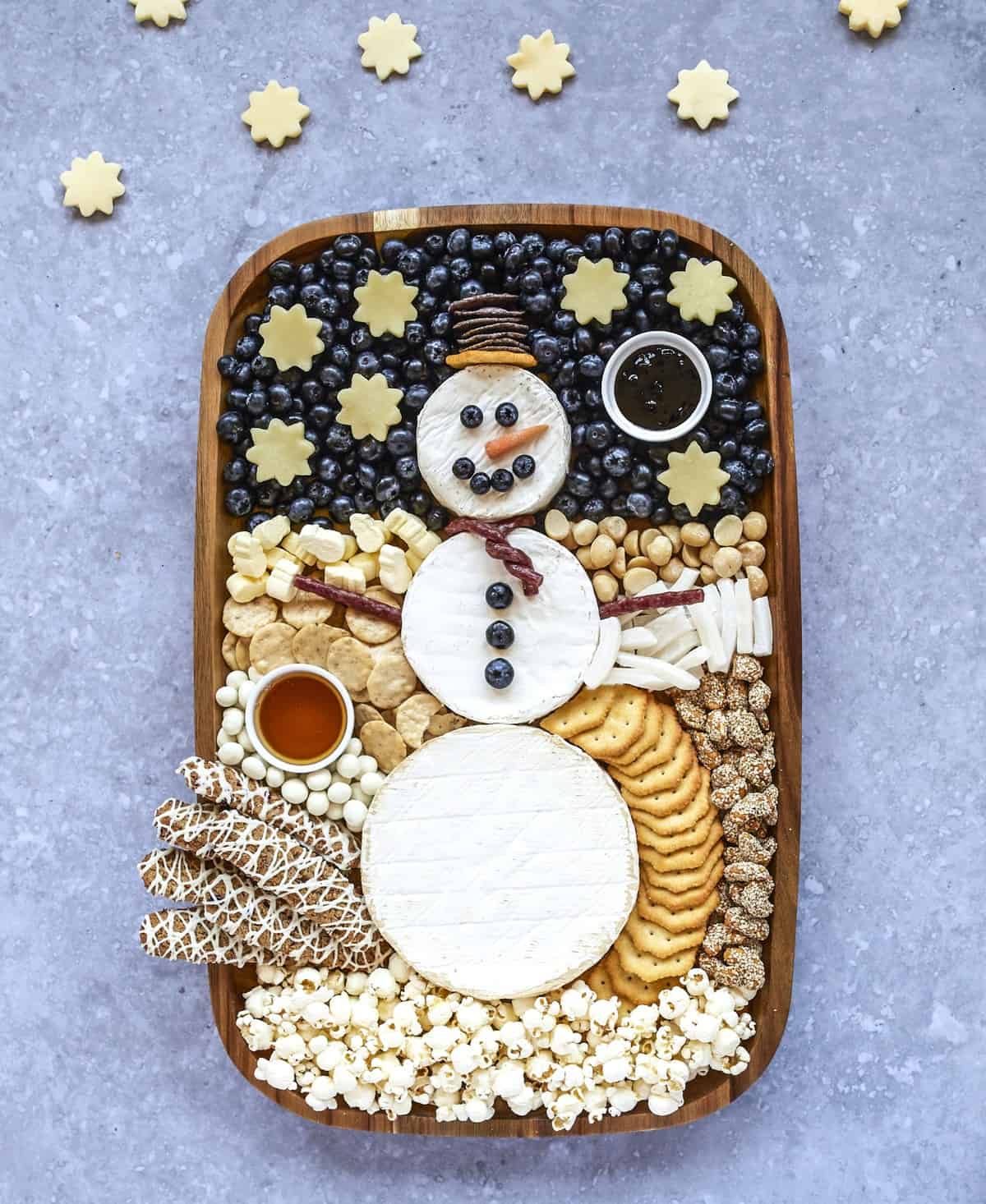 So many ways to make this Snowman Snack Board! Simply, build your snowman in the middle with the cheese rounds and then surround it with a delicious selection of snacks that your loved ones would enjoy. Here's my version with red and green snacks surrounding the snowman…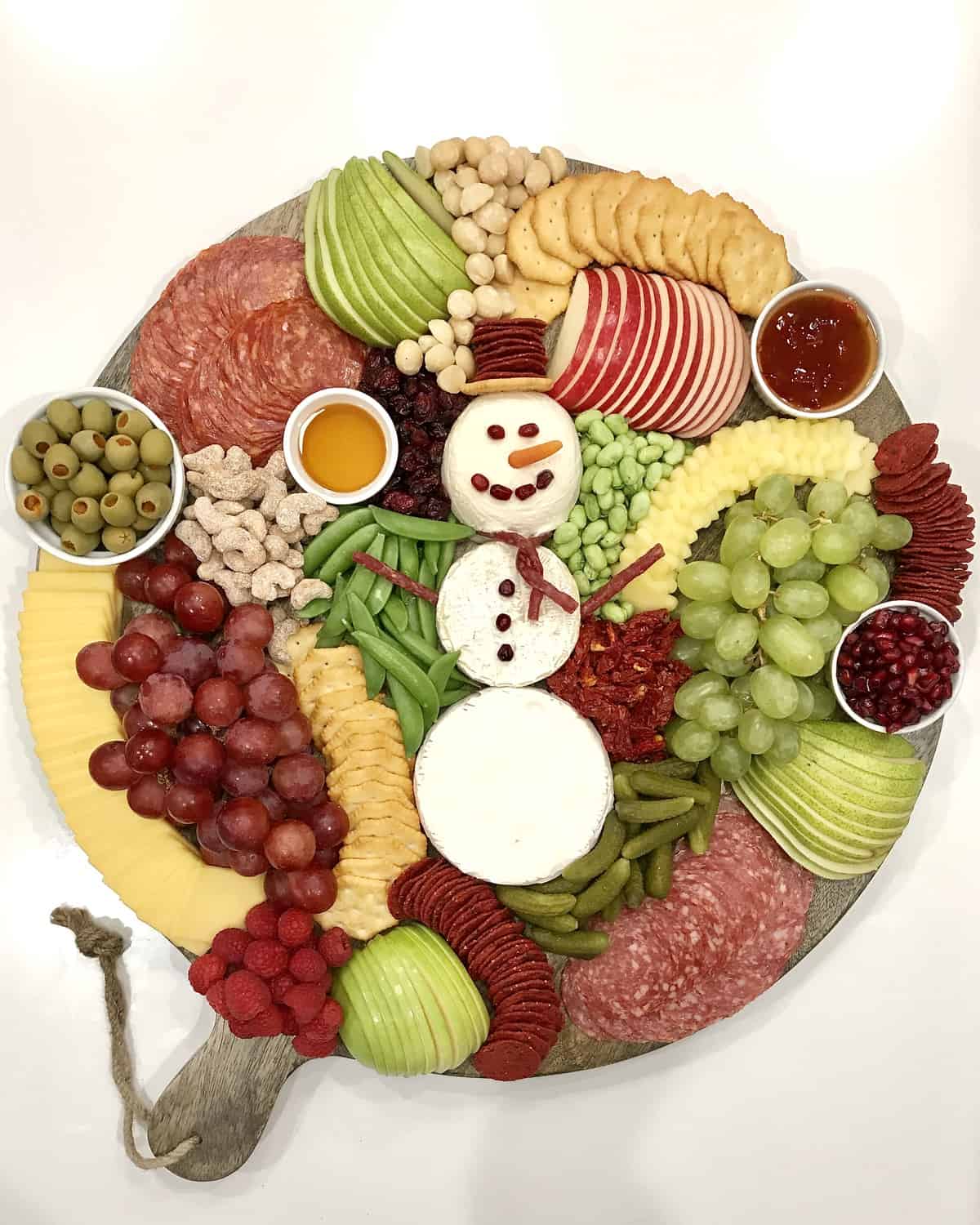 Kids (and kids at heart!) will love making this adorable Christmas Tree Snack Board. It's an activity that's easily made with simple ingredients everyone will enjoy snacking on.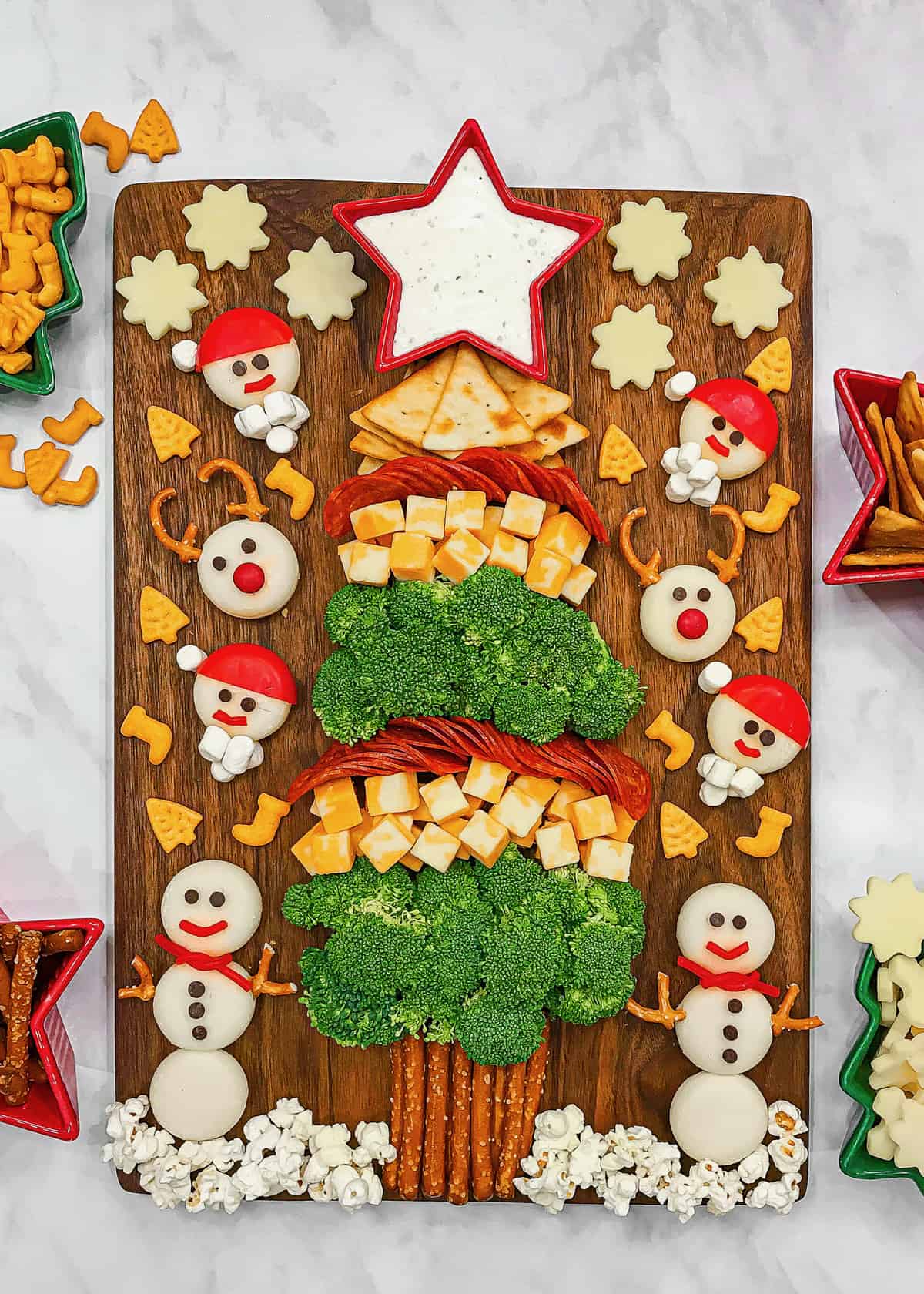 Discover some sweet holiday magic with tons of personality on this Hot Chocolate Board featuring Snowman Scotcheroos. Cuddle up with a mug of rich hot chocolate and one of these cool cuties for a fun and festive treat that will chase away the winter chill!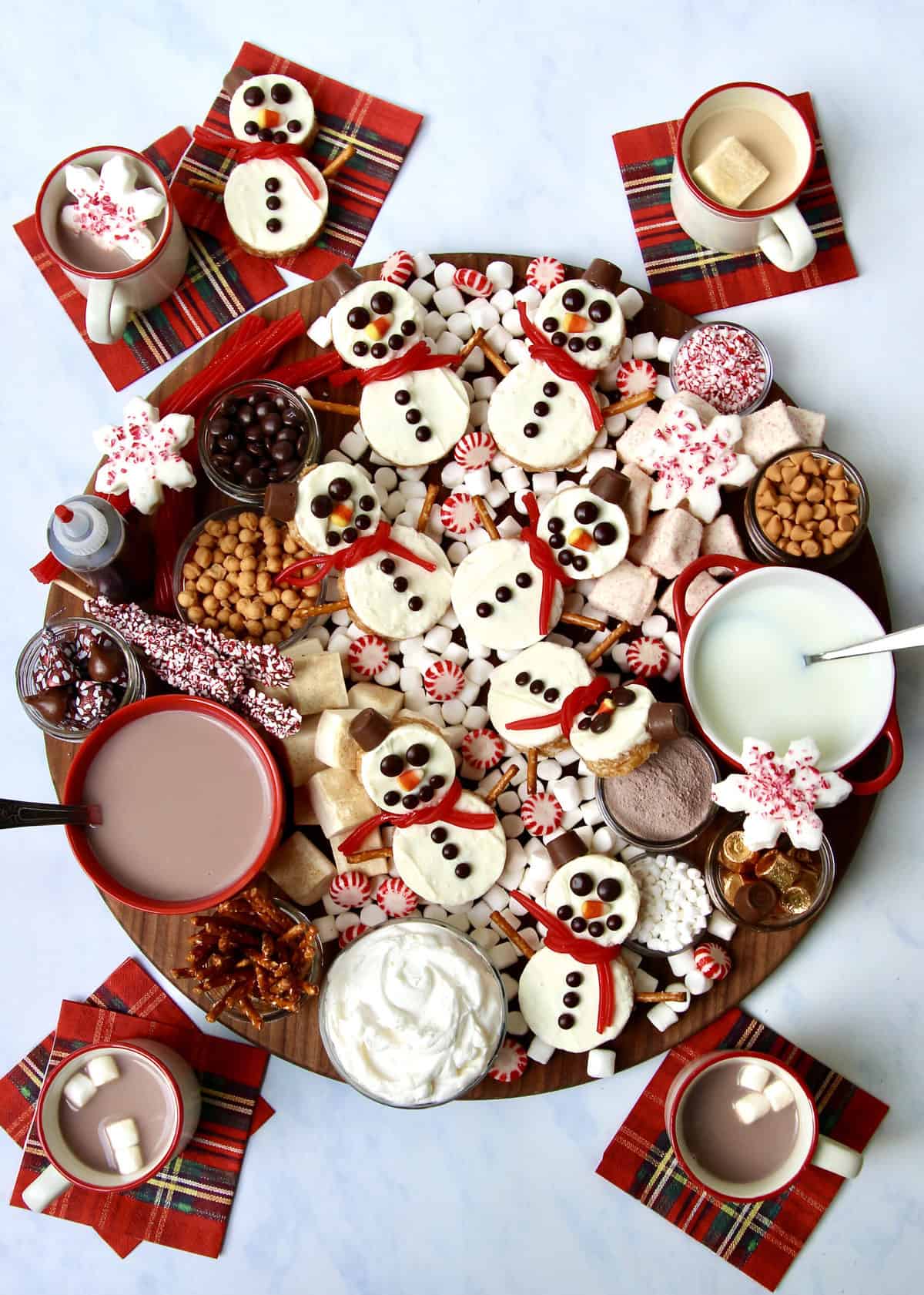 Like your favorite Christmas sweater without the itchy tags! This Ugly Sweater Charcuterie Board is so cheesy and silly, your guests won't be able to stop talking about it.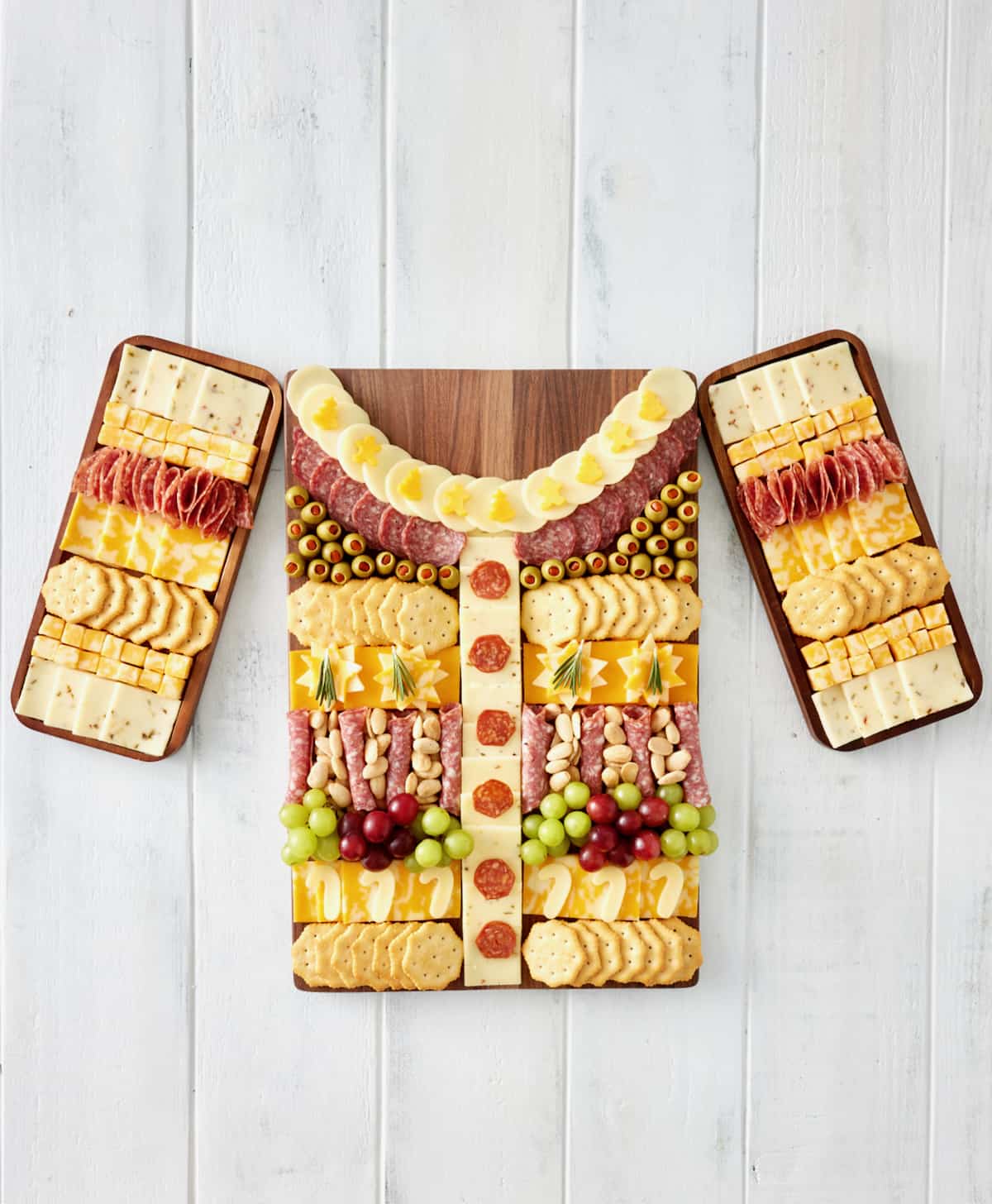 Deck the halls with a festive variety of holiday cookie favorites arranged in a tree-shape for all to enjoy! A mix of store-bought and homemade treats make this Christmas Tree Cookie Board so easy and delicious.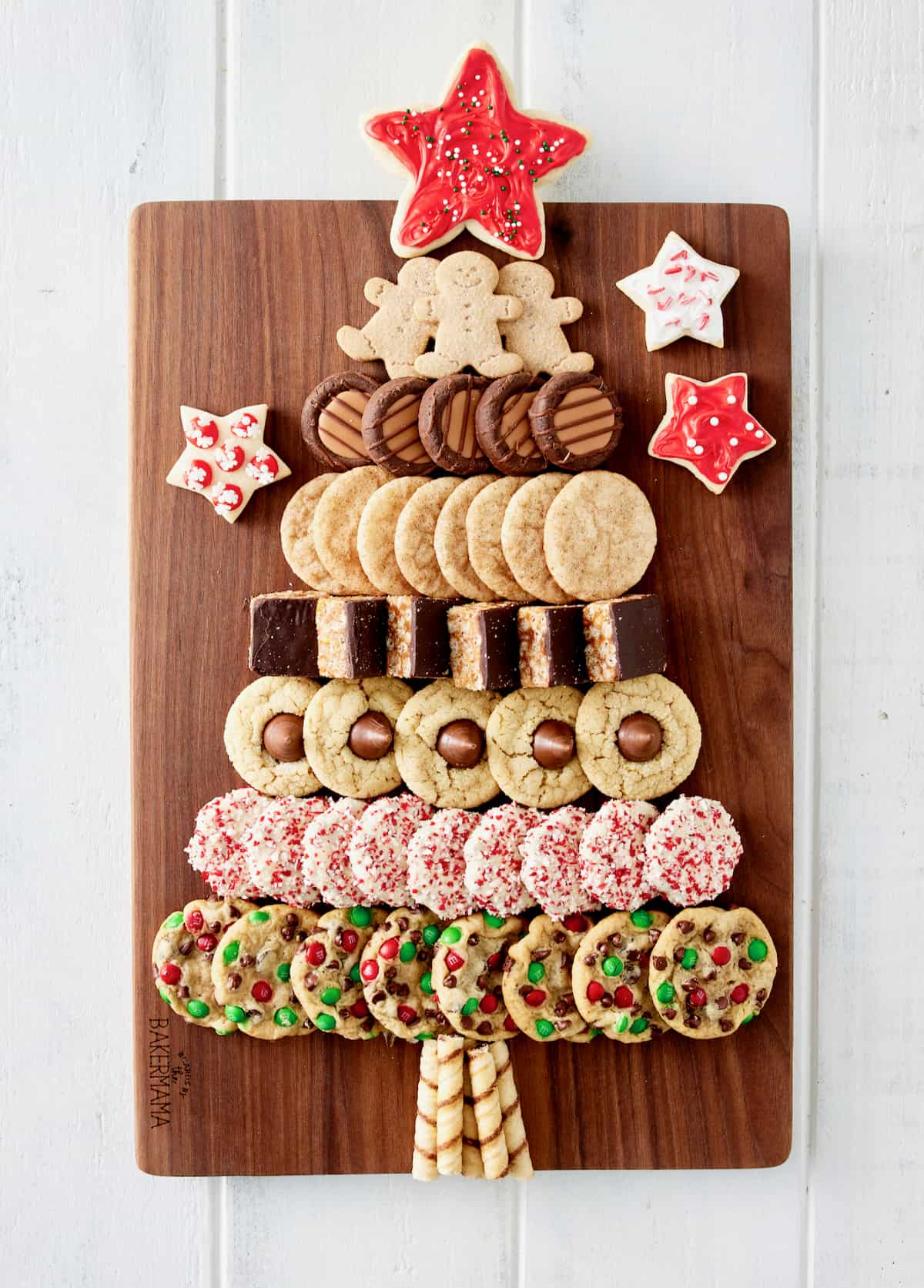 Invite Santa to the party with this adorable and delicious dessert board made with frosting, fruits and fun treats! My Santa Sweets Board is sure to be a holiday hit!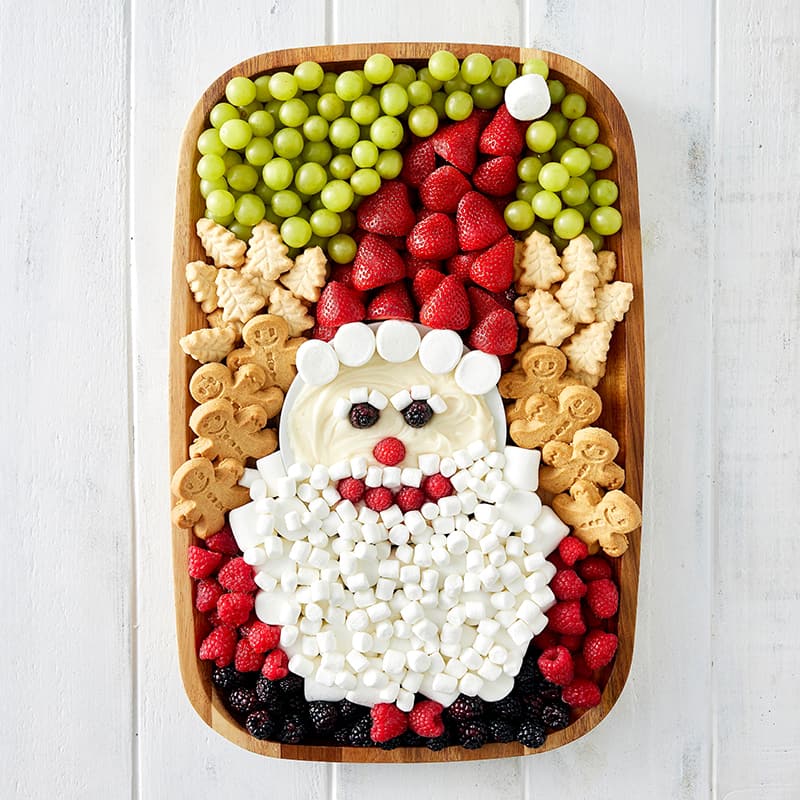 If you make any of these Fun and Festive Holiday Boards be sure to snap a picture and share it with me or tag me on Instagram @thebakermama so I can see.
I love seeing how inspired and creative y'all get with the recipes I share.
Enjoy!
xoxo,