This Caprese Candy Cane Board from The BakerMama's Beautiful Boards cookbook is such a simple and stunning way to serve an appetizer during the holidays.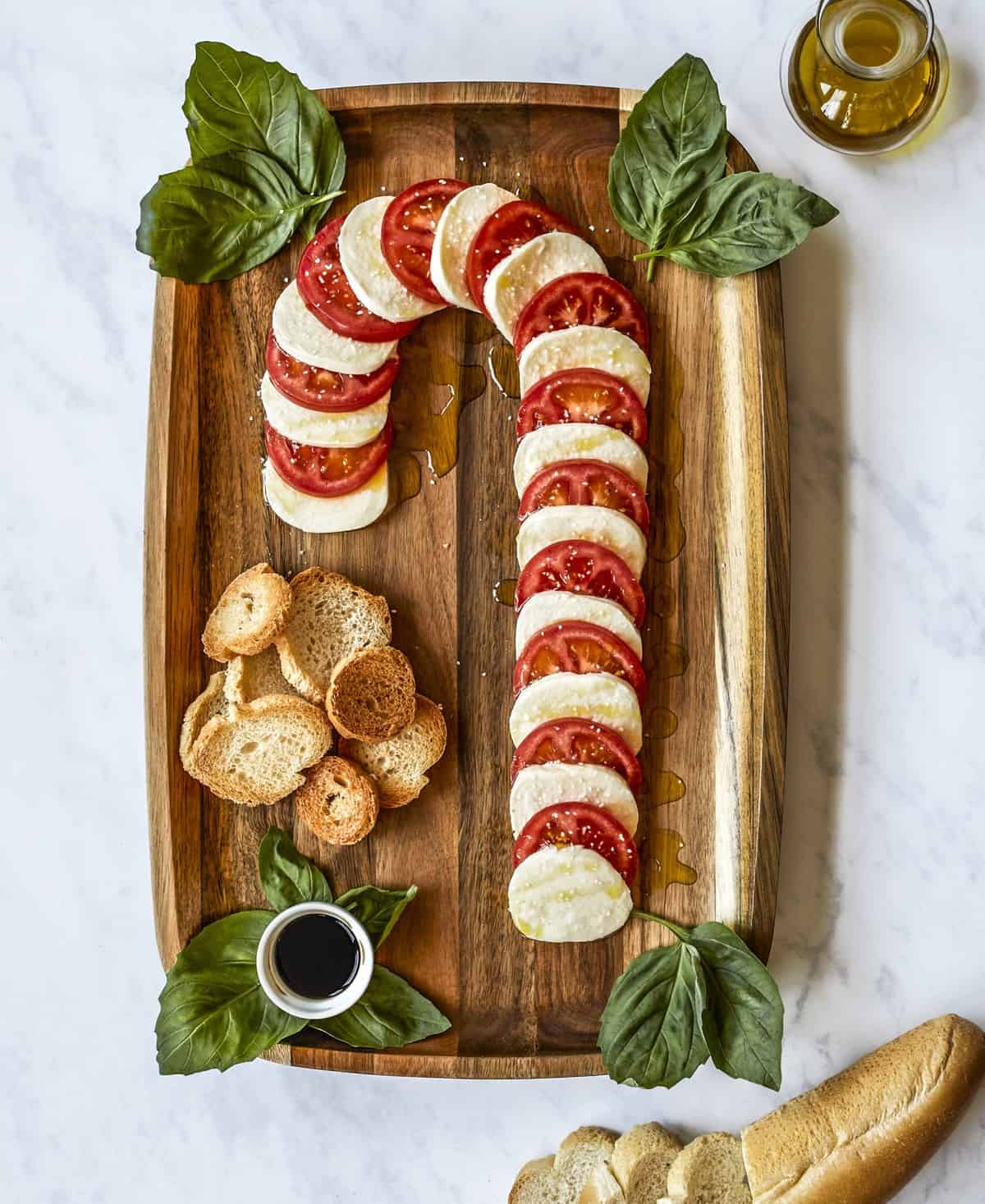 My Caprese Candy Cane Board appetizer requires just a few ingredients and comes together in a matter of minutes so you can spend more time with your loved ones this holiday season. Slices of fresh mozzarella and vine-ripe tomatoes layered in a candy cane shape with a drizzle of olive oil and sprinkle of sea salt makes for a healthy and festive addition to your holiday spread. Along with fresh basil, a balsamic glaze and toasted baguette slices, it's such a simple way to impress your guests around Christmas.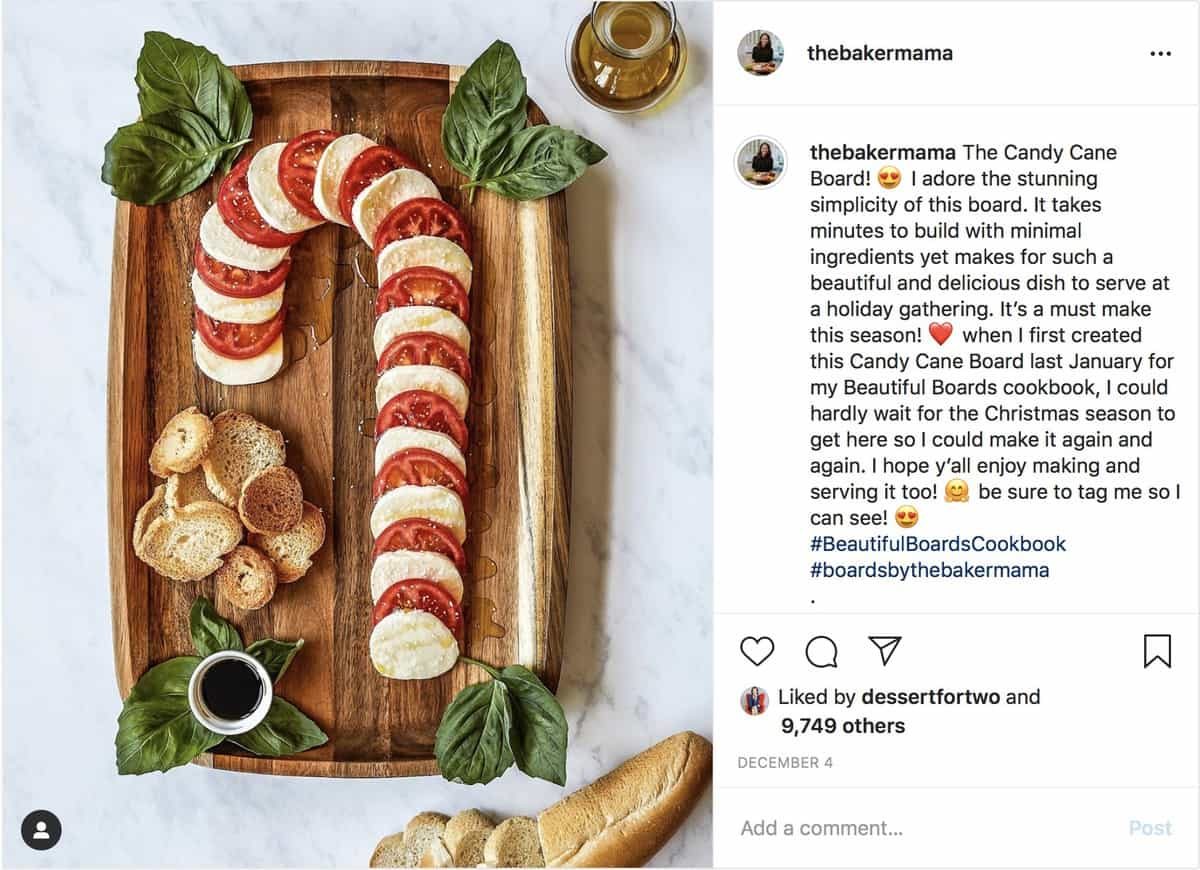 I adore the stunning simplicity of this board. It takes minutes to build with minimal ingredients yet makes for such a beautiful and delicious dish to serve at a holiday gathering. It's a must make this holiday season!
When I first created this Caprese Candy Cane Board last January for my Beautiful Boards cookbook, I could hardly wait for the Christmas season to get here so I could make it again and again. I've already made it for several parties and plan to make it again on Christmas Eve with my family and then again for Christmas dinner with my in-laws. I know everyone will love it!
To see the full recipe, including exact ingredients and instructions, be sure to get a copy of my Beautiful Boards cookbook! It includes this beautiful board inspiration along with 50 total boards for every occasion. It's a must have for easy entertaining and creative ways to feed your family delicious food. It also makes for a great holiday gift, hostess gift, birthday gift or just because gift!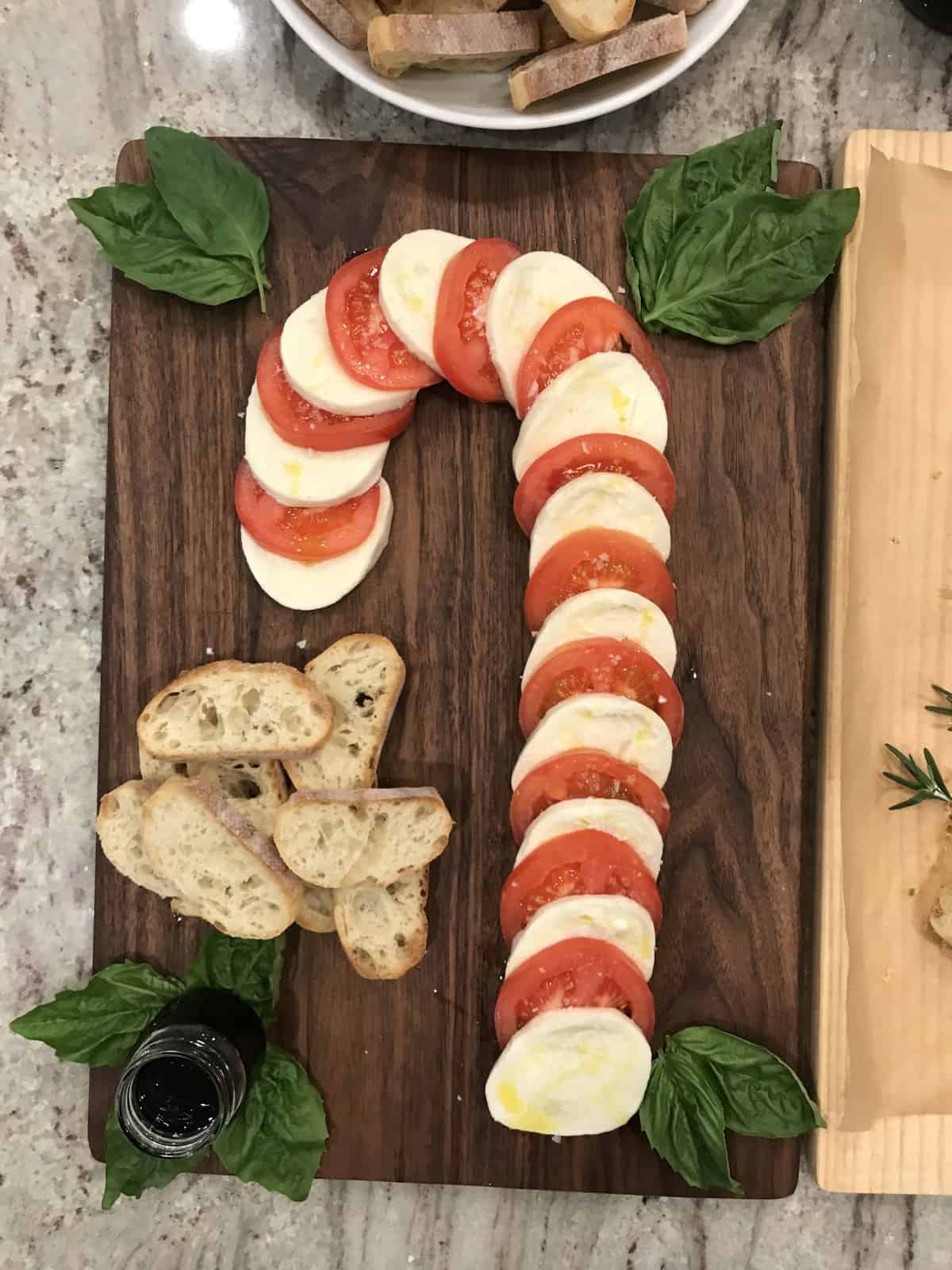 I use an 18'x12″ wood board to build the Caprese Candy Cane on, but you could certainly use any size board or platter that will fit the size of the candy cane you wish to serve.
One great tip I love to share with others that are planning to make this Caprese Candy Cane Board is to look for the pre-sliced fresh mozzarella cheese log in the cheese section of your grocery store. I know most major grocery stores like Trader Joe's, Target, Tom Thumb, Albertson's, Whole Foods and Wal-Mart all carry it. Grab the log of sliced mozzarella first and then take it over to size up which tomatoes you get so they're close in size for making the candy cane shape.
For the balsamic glaze, check the salad dressing aisle of most grocery stores as there's usually a great pre-made balsamic glaze that's perfect for drizzling like this one from Target or this one from Trader Joe's.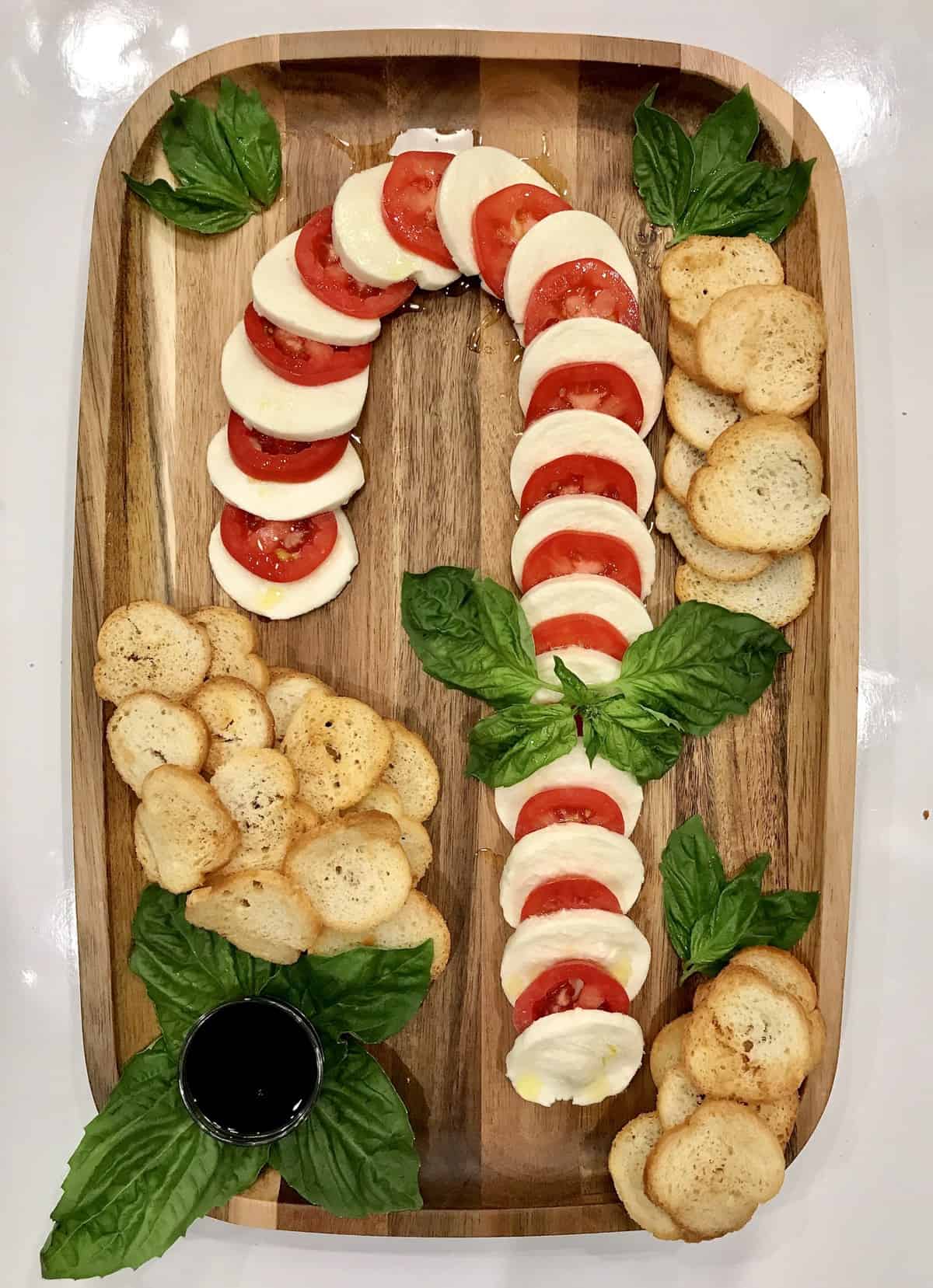 A Caprese Candy Cane Board is such a great appetizer to serve at a holiday gathering. I hope you enjoy making and serving it too! Be sure to tag me on Instagram (@thebakermama) so I can see!
Happy Holidays!
xoxo,