If you crave that colorful hard candy shell, you'll love My Favorite M&M Recipes. With cookies, bars, bites, ice cream and more, there's something for every sweet tooth!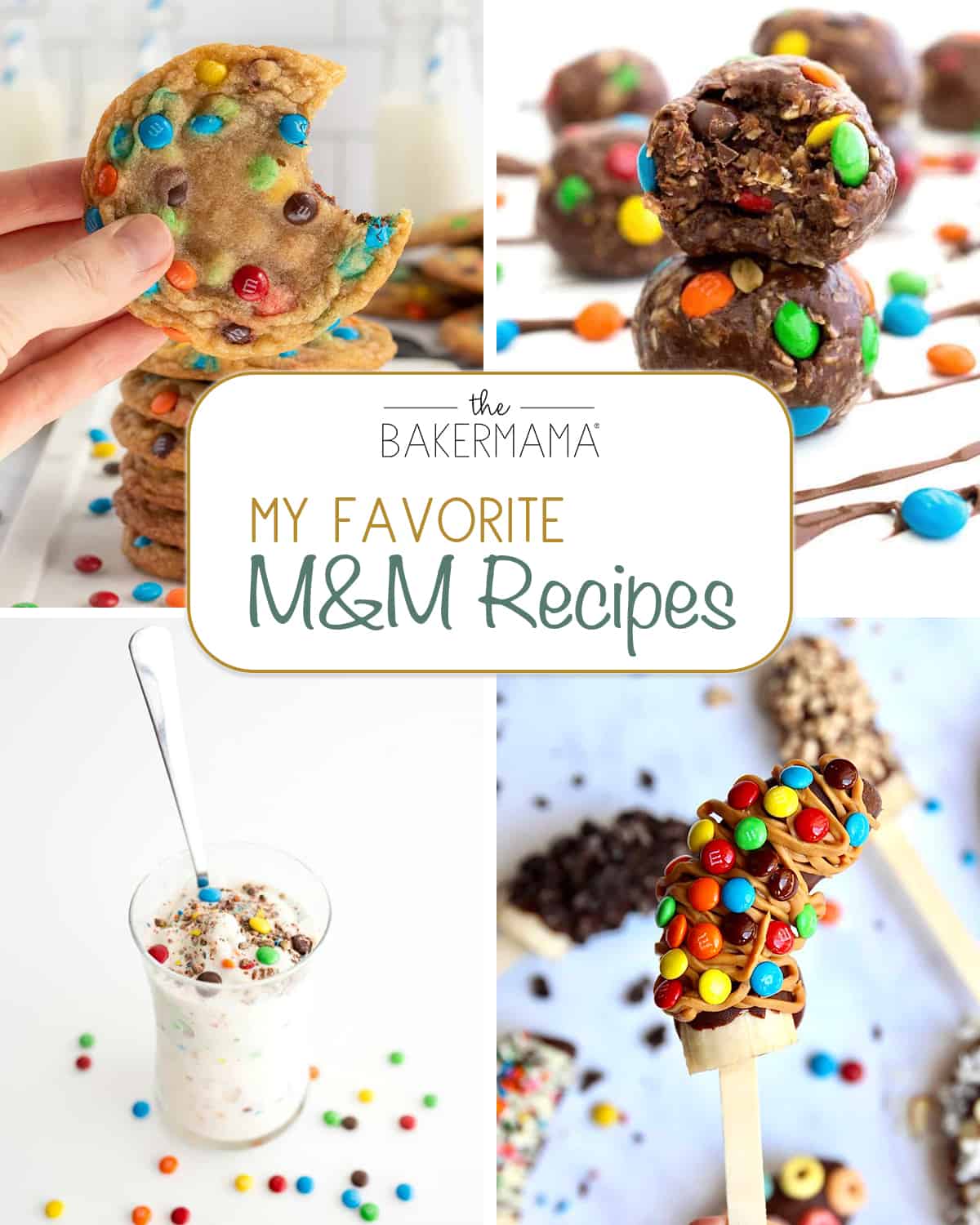 With a mouthful of mini chocolate candies in every bite, these Loaded M&M Cookies are chewy, chocolatey and totally delicious!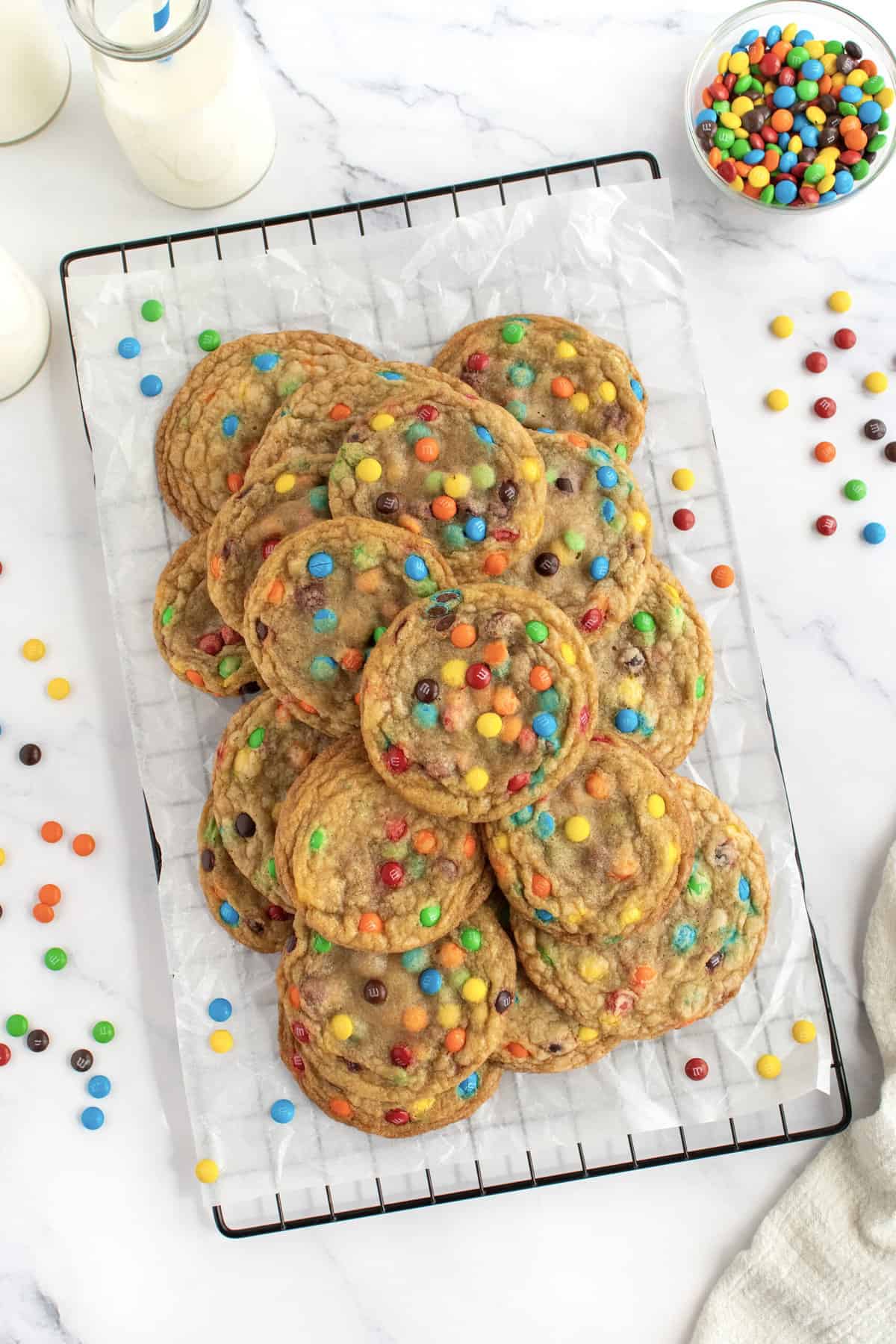 Vanilla pudding mix makes these M&M Chocolate Chip Pudding Cookies perfectly soft & chewy while chocolate chips & M&M's make them super sweet & chocolaty! Yummm!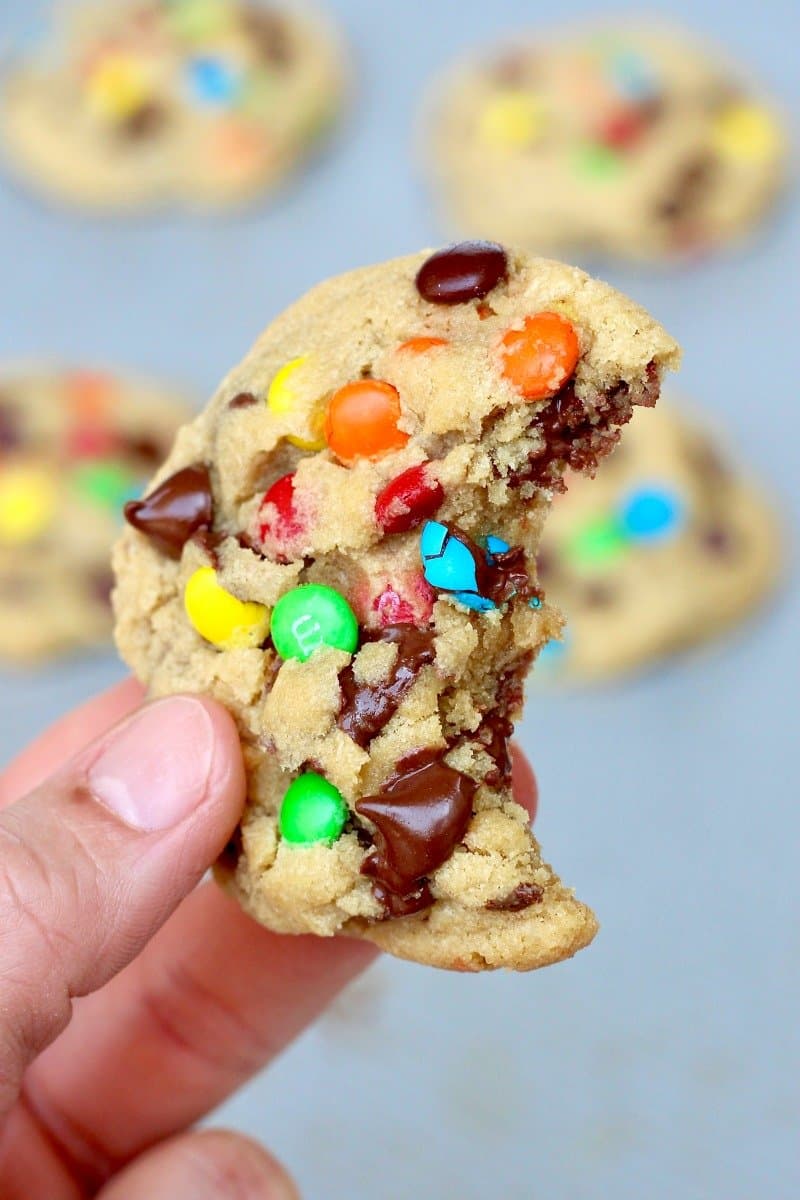 Big, chewy monster cookies with peanut butter, oats, chocolate chips and colorful candies with a surprise stuffed inside.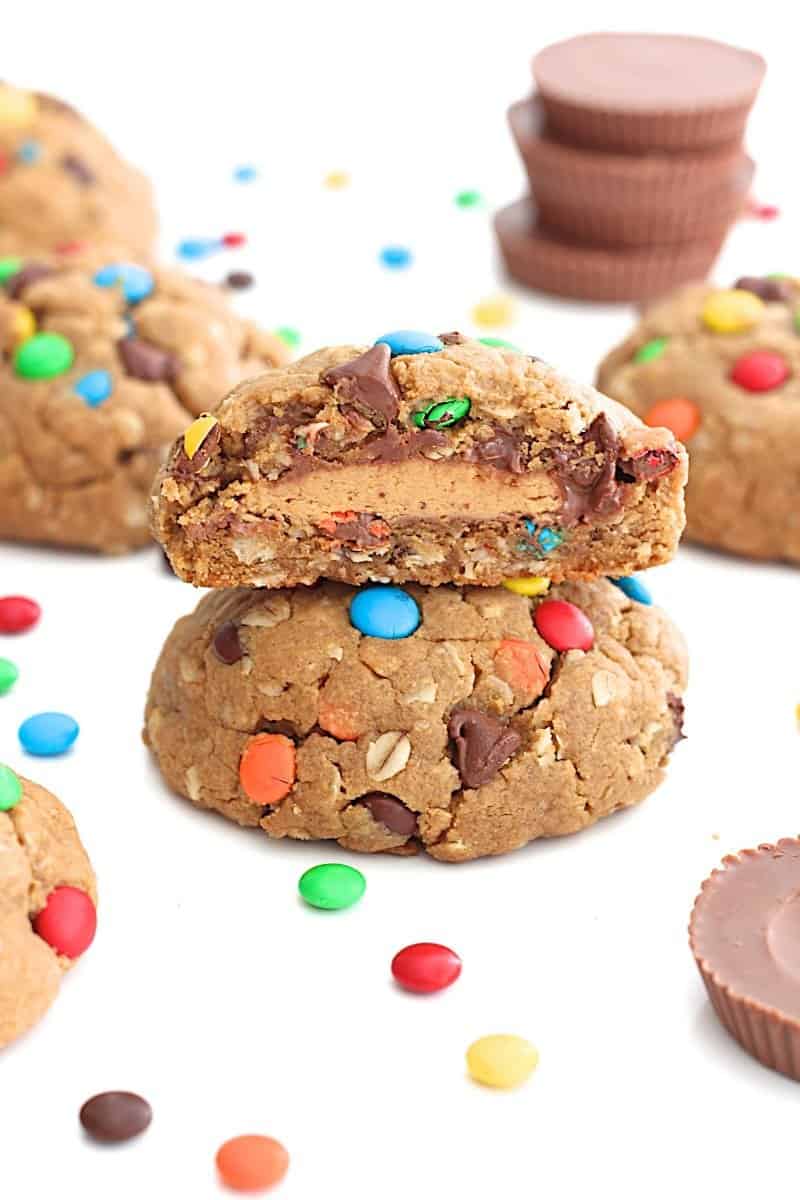 Half chocolate, half peanut butter oatmeal and lots of chocolate candies come together for the ultimate Monster Swirl Cookie!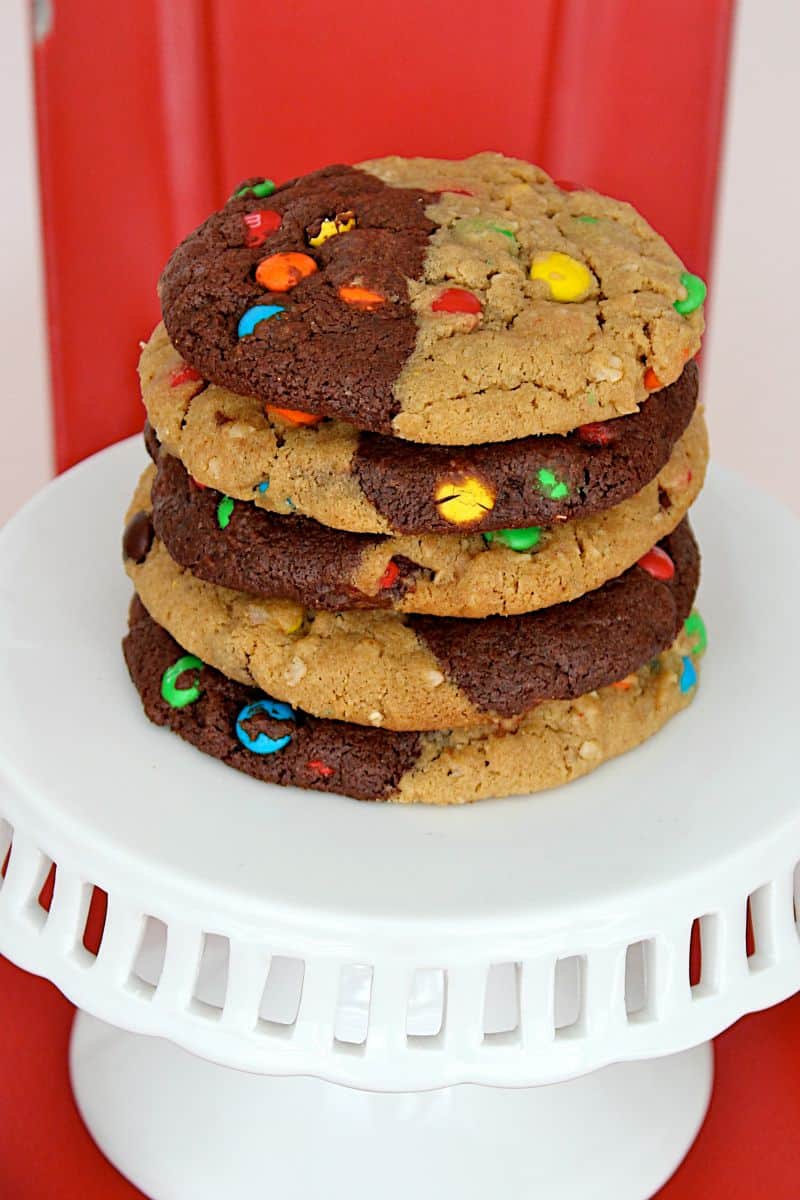 An irresistible sweet treat you can make in a matter of minutes! Bite-sized balls of Nutella love that are loaded with oats and mini M&M's. Yum!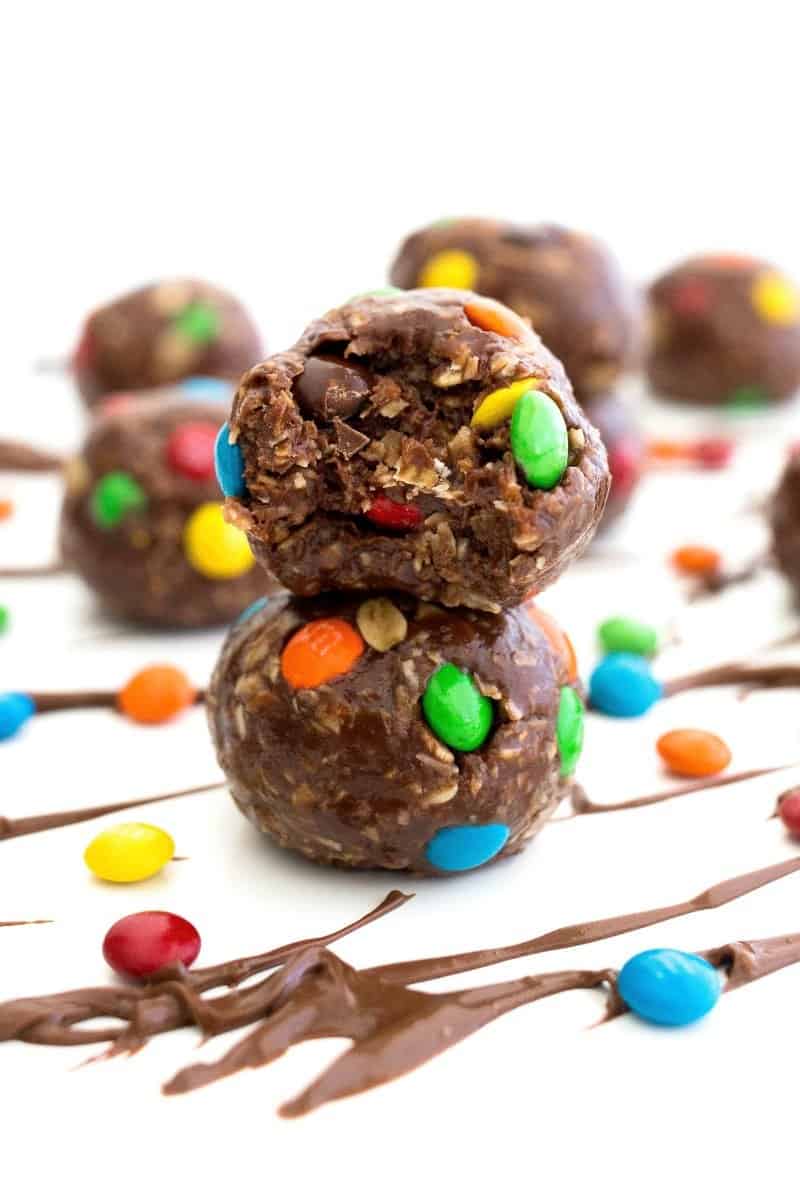 A sweet bite-sized treat that's easy to make and tastes just like everyone's favorite monster cookie!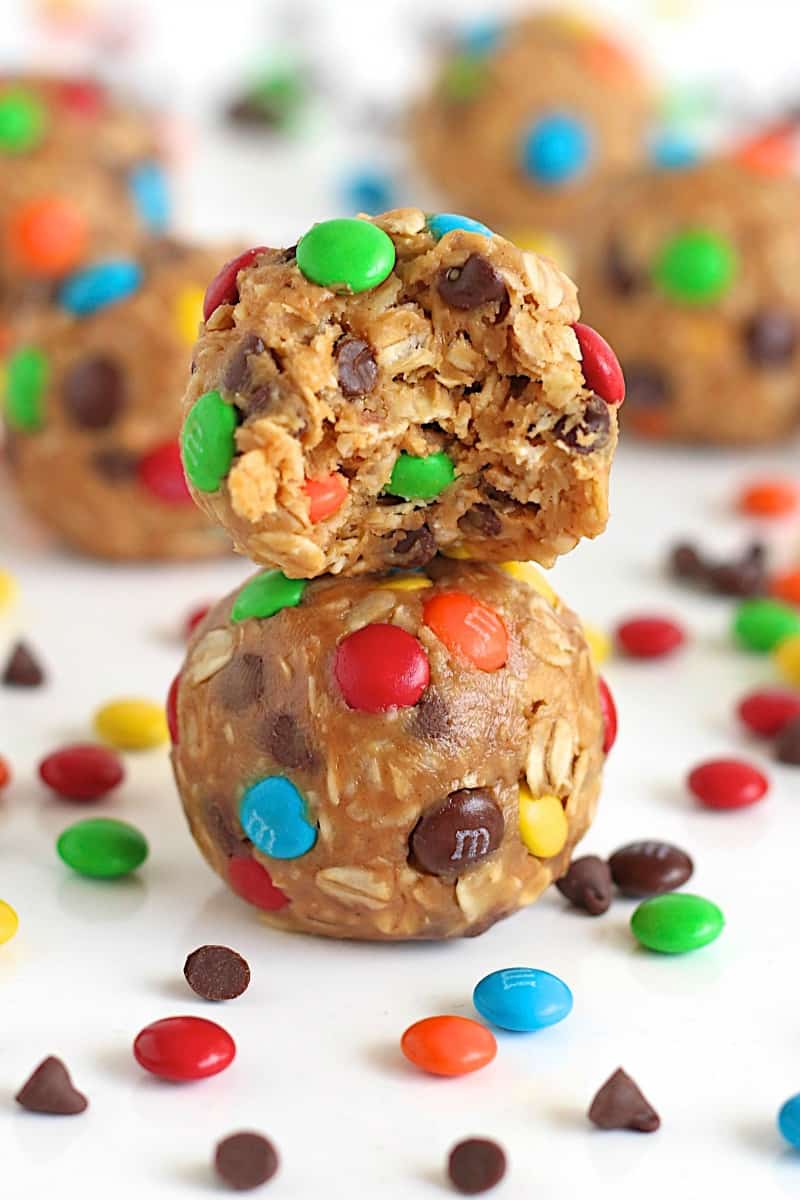 Made with cereals, pretzels, nuts, dried fruits and chocolate candies, these No-Bake Snack Mix Bars are the perfect balance of sweet, salty, chewy and crunchy.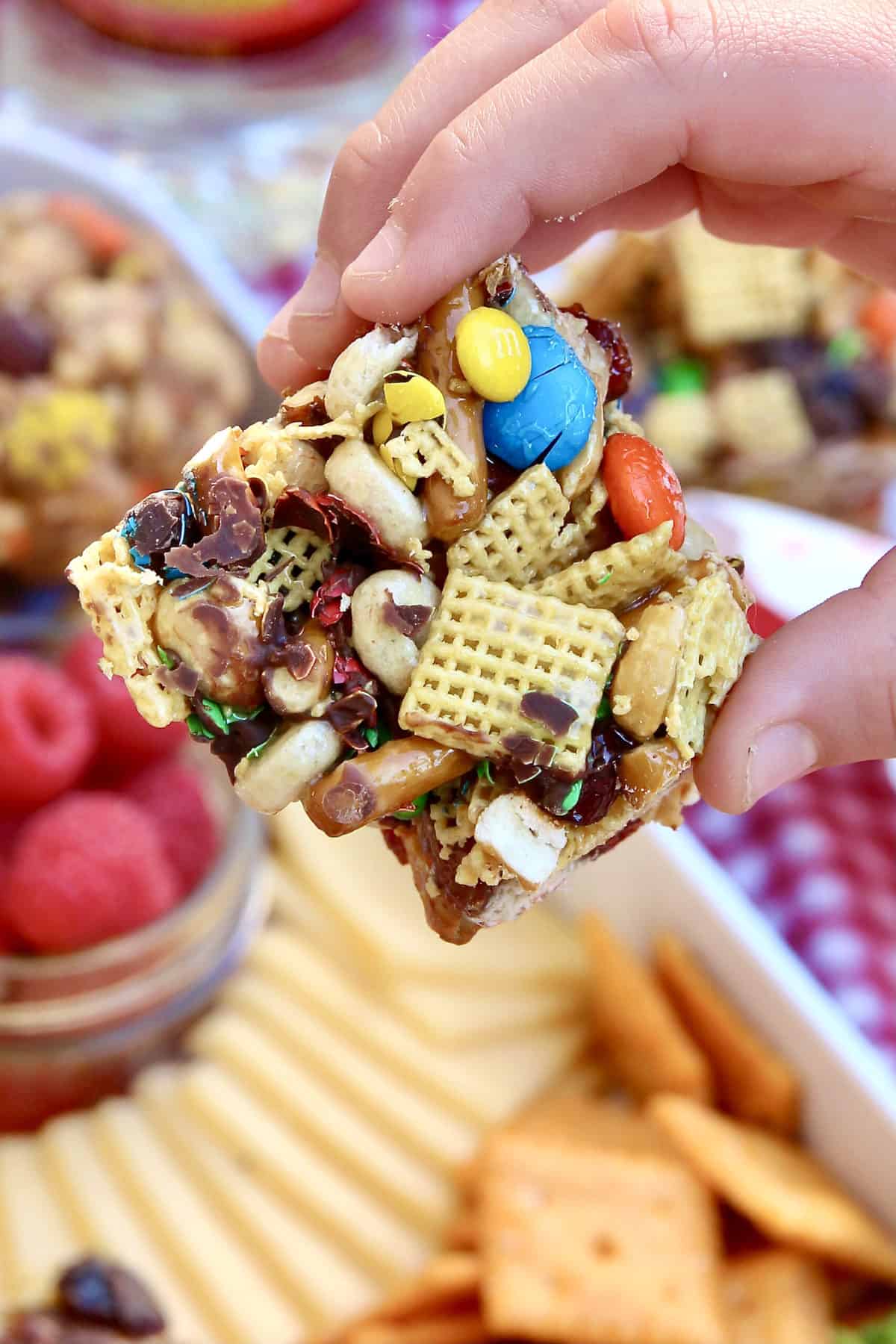 All the great monster cookie ingredients baked into thick chewy Monster Cookie Bars! You won't be able to put them down!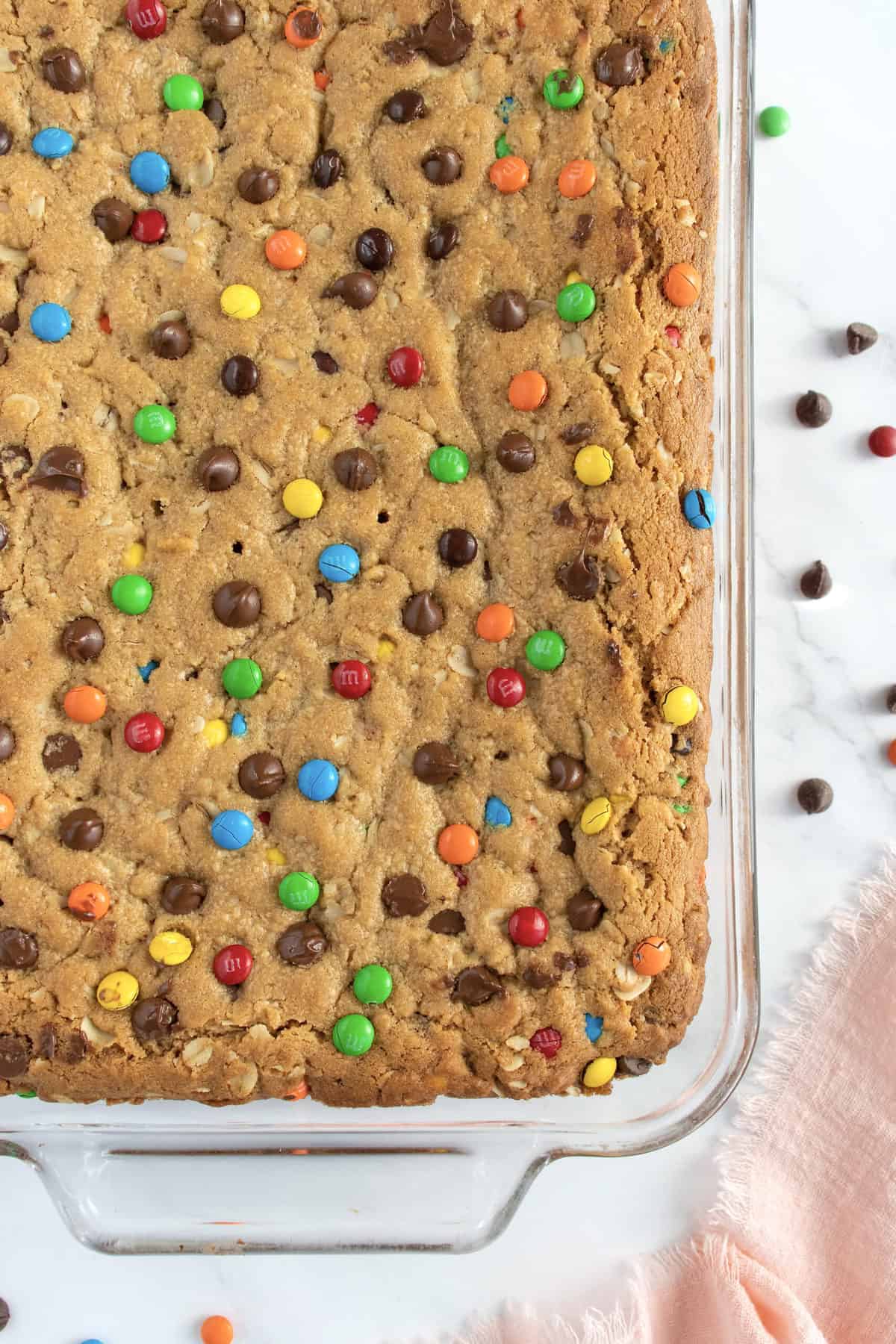 Bake these tasty Flourless Monster Cookie Bars that are loaded with oats, peanut butter, mini chocolate chips and mini M&Ms. Easy, fun and oh so yum!!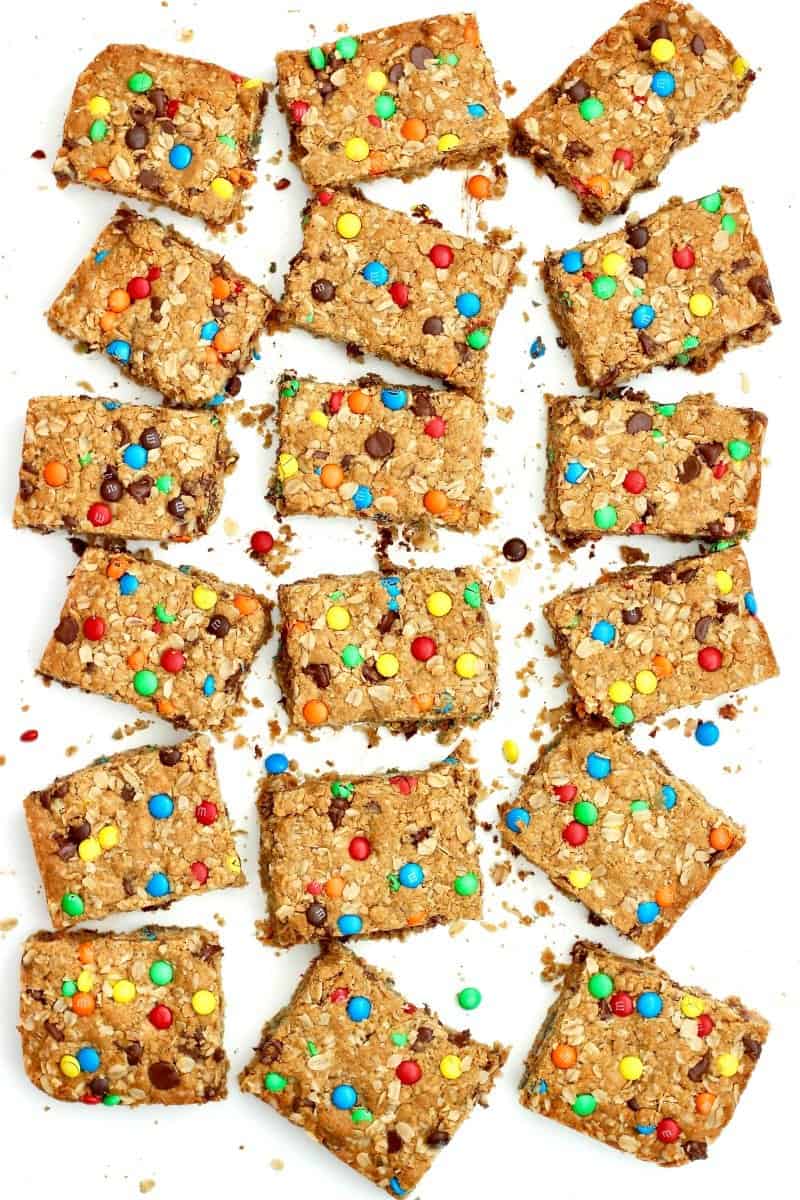 A super fun and customizable sweet treat! They make for such a great healthy snack or kid-friendly addition to any celebration!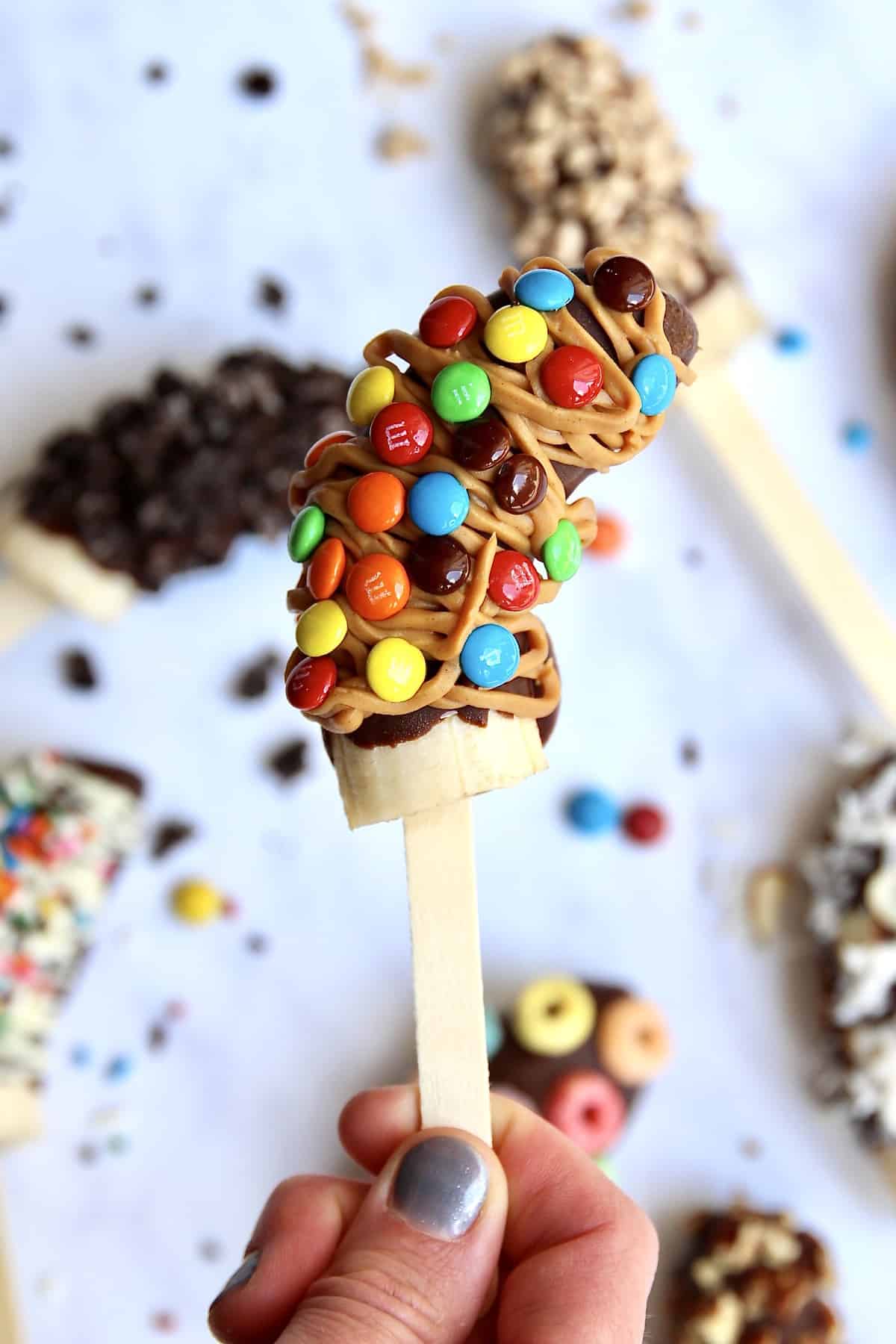 Satisfy your sweet tooth with these fun and yummy Apple Nachos made three ways! They're so easy to make and taste so great for a snack or dessert that everyone will enjoy!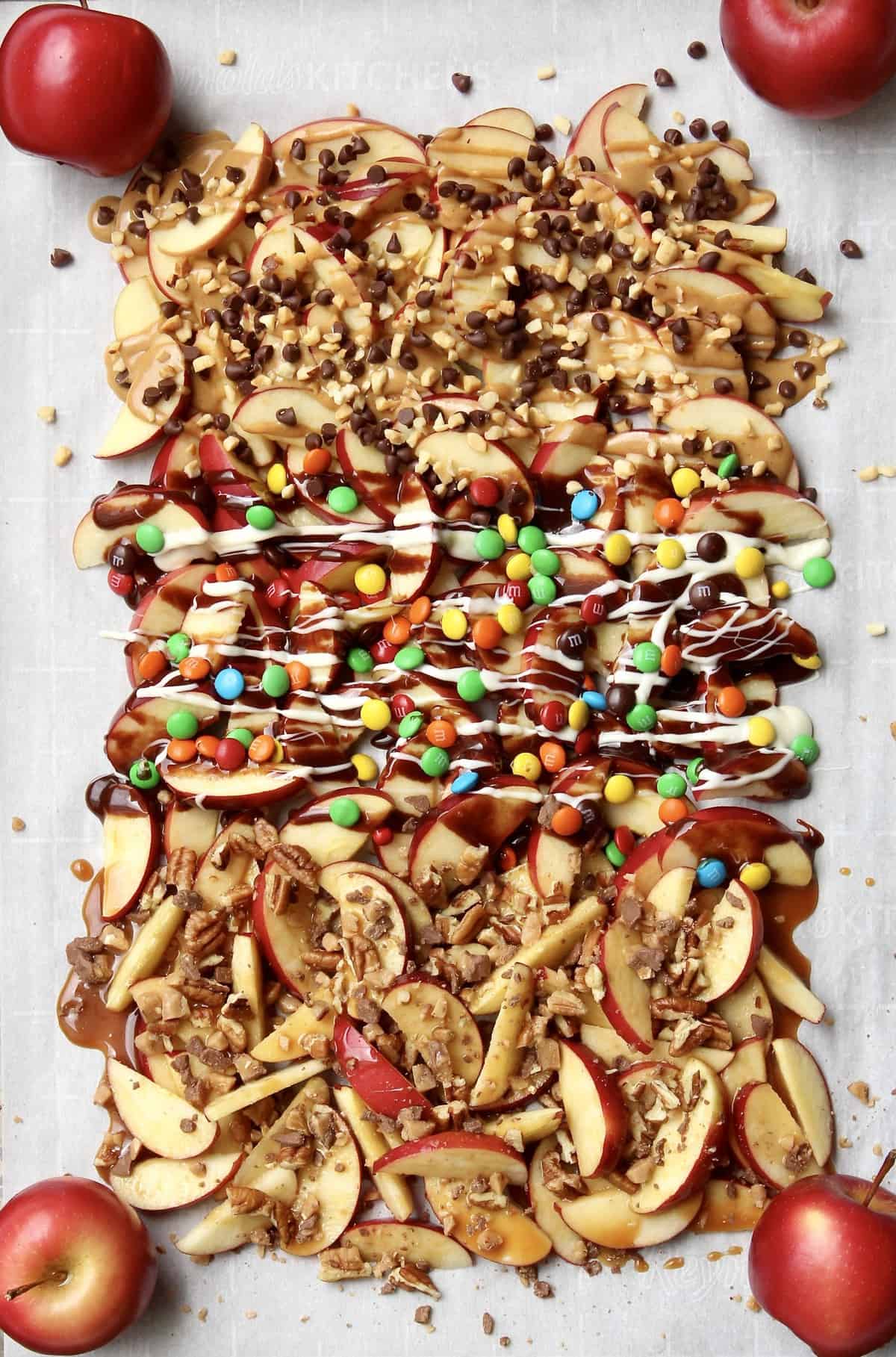 This Easy Homemade Blizzard made with just ice cream, your favorite mix-in(s) and a few key steps for a delicious, thick treat!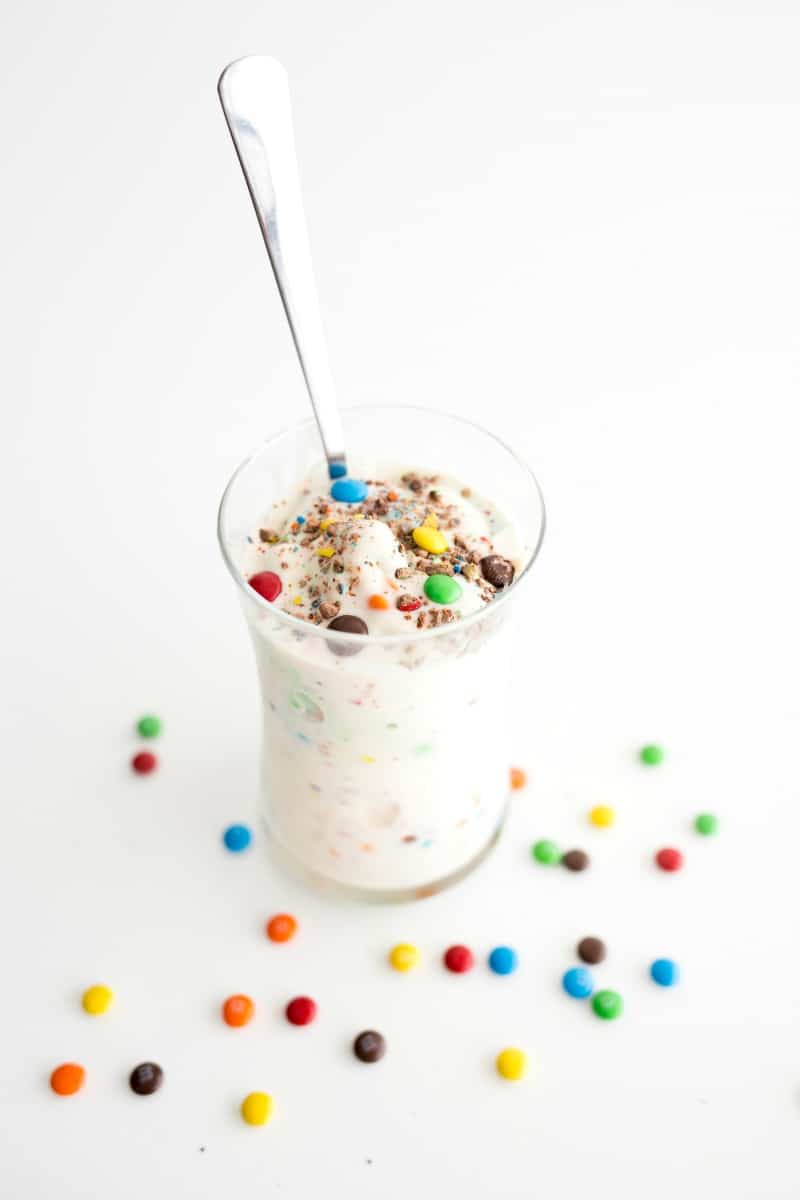 I scream, you scream, we ALL scream for ice cream – especially when it's a Build-Your-Own Ice Cream Sundae Board like this! So much fun and yum!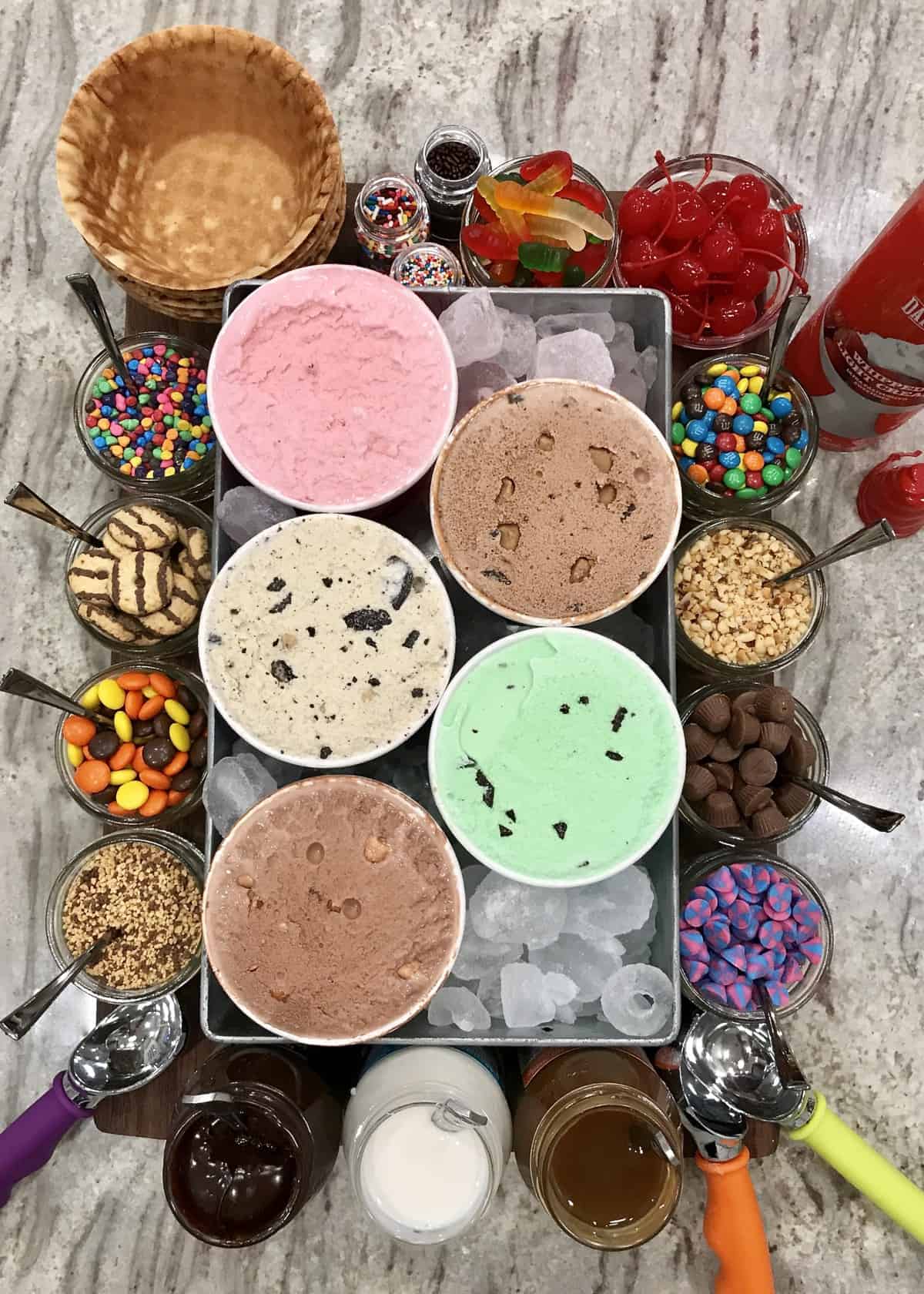 If you make any of My Favorite M&M Recipes, be sure to snap a picture and tag me on Instagram @thebakermama so I can see!
I love seeing how inspired and creative y'all get with the ideas I share.
xoxo,