Quick oats, old fashioned oats and steel cut oats: learn the difference and how best to use them.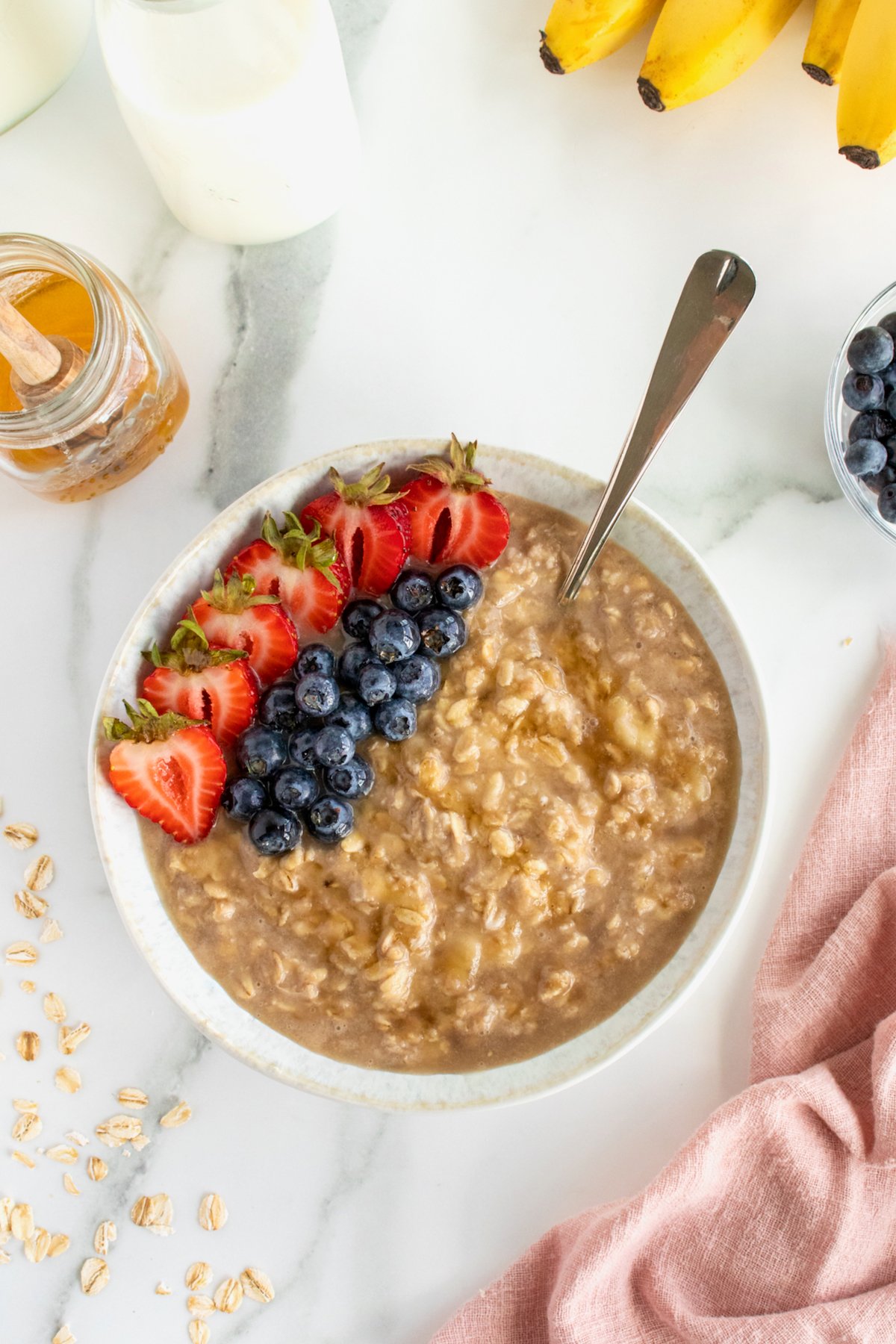 Quick Oats vs Old Fashioned Oats
Can I substitute quick oats for old fashioned or rolled oats and vice versa? Quick oats and old fashioned oats are generally interchangeable, with a few cautions. If you use quick oats in place of old fashioned, you can expect the texture to be a little different. Here are some tips to substituting oats:
Quick oats also cook more…quickly. So keep an eye on your oven and be ready to take your cookies out when they start to brown lightly at the edges.
If you're using old fashioned oats in a recipe that calls for quick oats, it's probably best to run the oats through a food processor briefly, so you don't end up with an end product that's too thick.
You might also need to adjust your baking time to accommodate old fashioned oats.
What Are Steel Cut Oats?
Steel cut oats taste similar to old fashioned oatmeal, but they look more like rice or barley: like little nuggets instead of the flat oats we are more used to.
Can I substitute Steel Cut Oats for Old Fashioned Oats?
The short answer is no. Steel cut oats are much more dense than old fashioned oats. They require more liquid and longer cooking than their traditional cousins. Steel cut oats are not interchangeable in most recipes.
Hope this helps! Enjoy! ❤️
xoxo,