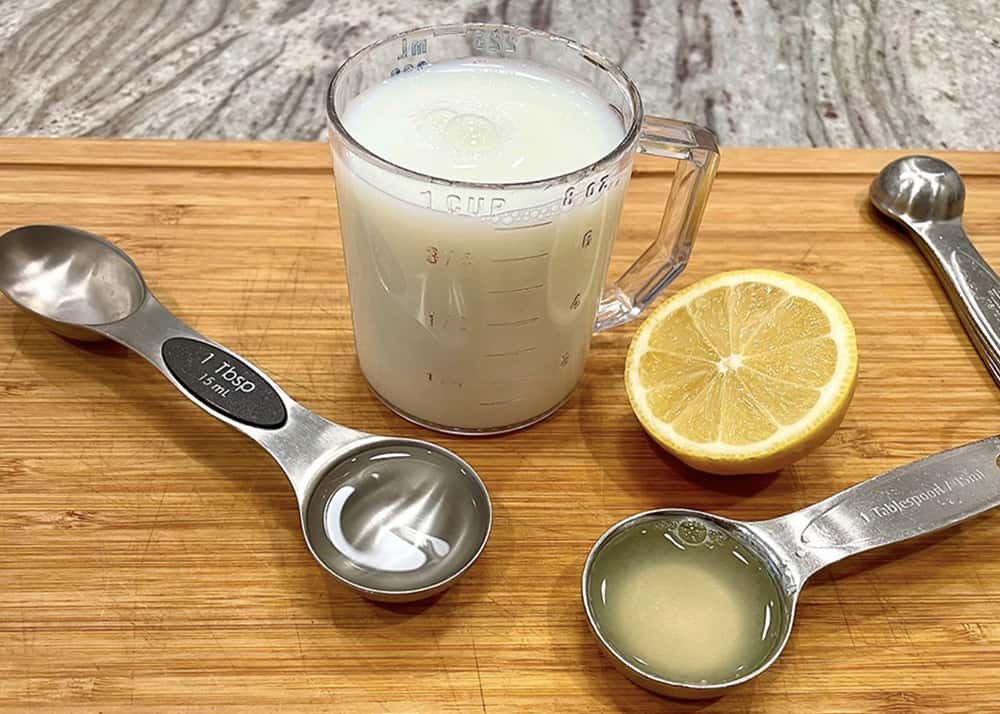 FAQ: Whoops! I need buttermilk for this recipe but I don't have any. What can I do?
Answer: Good news! You got this! Most recipes that call for buttermilk mean cultured buttermilk. And what makes cultured buttermilk is the presence of lactic acid bacteria, which sours the milk. To achieve the same result, I add 1 tablespoon of either white vinegar or lemon juice to a 1-cup liquid measuring cup, and then fill it to the 1 cup mark with milk. Now you're ready to bake!
Other substitutes are 3/4 cup sour cream with 1/4 cup milk, or 3/4 cup plain yogurt with 1/4 cup milk.
Looking to use your new buttermilk-making skills? Try it out in my Classic Buttermilk Pancakes! Make it a breakfast-for-dinner kinda day!
Hope this helps! Enjoy! ❤️