Forget the microwave. There's a better way to reheat pizza!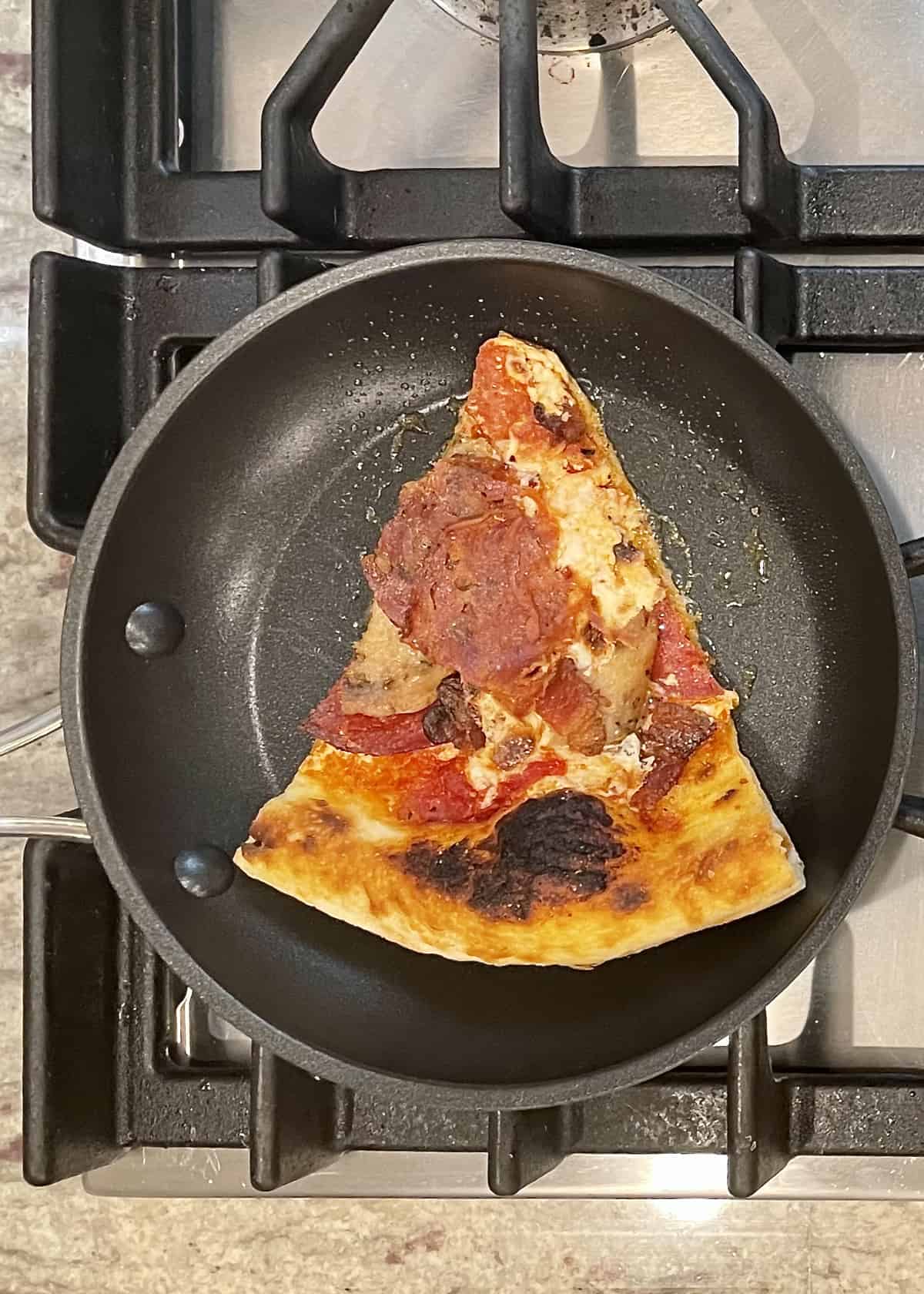 The Best Way to Reheat Pizza
Microwaving it is such a letdown! Good news is there's a better way to reheat pizza.
We're devoted pizza-lovers in this house and I absolutely swear by heating up leftover pizza in a skillet on the stove. It's the very best way to keep the crust crisp on the bottom and chewy on the inside. No floppy microwave pizza here!
How to Reheat Pizza on the Stove
Warm a non-stick skillet over medium heat.
Add a slice of pizza and cook for about five minutes or until the crust starts to crisp and sizzle.
To get the cheese a bit more melty, add a few drops of water to the pan away from the pizza. Cover with a lid, and let steam for another minute or two until the cheese is melted completely.
Crisp on the bottom, chewy on the inside, and SO cheesy! That's perfect reheated pizza. Hope this helps! Enjoy! ❤️
xoxo,