Learn the best way to transport a food board without undoing all your hard work.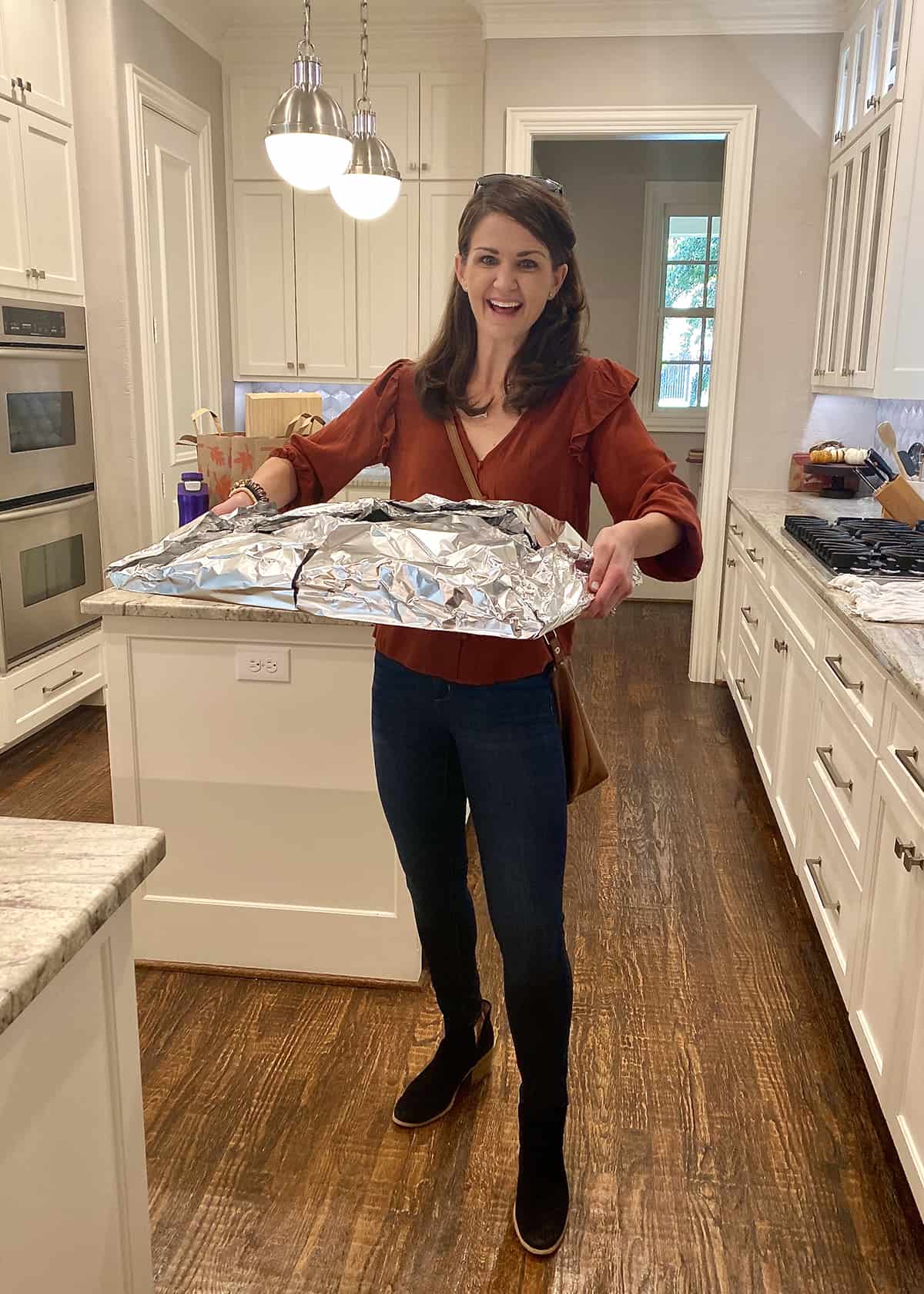 Transporting Food Boards
What is the best way to transport a board if you are bringing it to another location?
When transporting a board, I put heavy duty foil under the board before I even start to build it. Then I build the board, covering any serving bowls with plastic wrap so the contents stay in the bowl, bring the foil up over the built board, and secure it all around the edges.
Tip! A beveled edge board makes it so much easier to carry.
Hope this helps! Enjoy! ❤️
xoxo,