Learn how to separate the yolk from the white using an egg shell.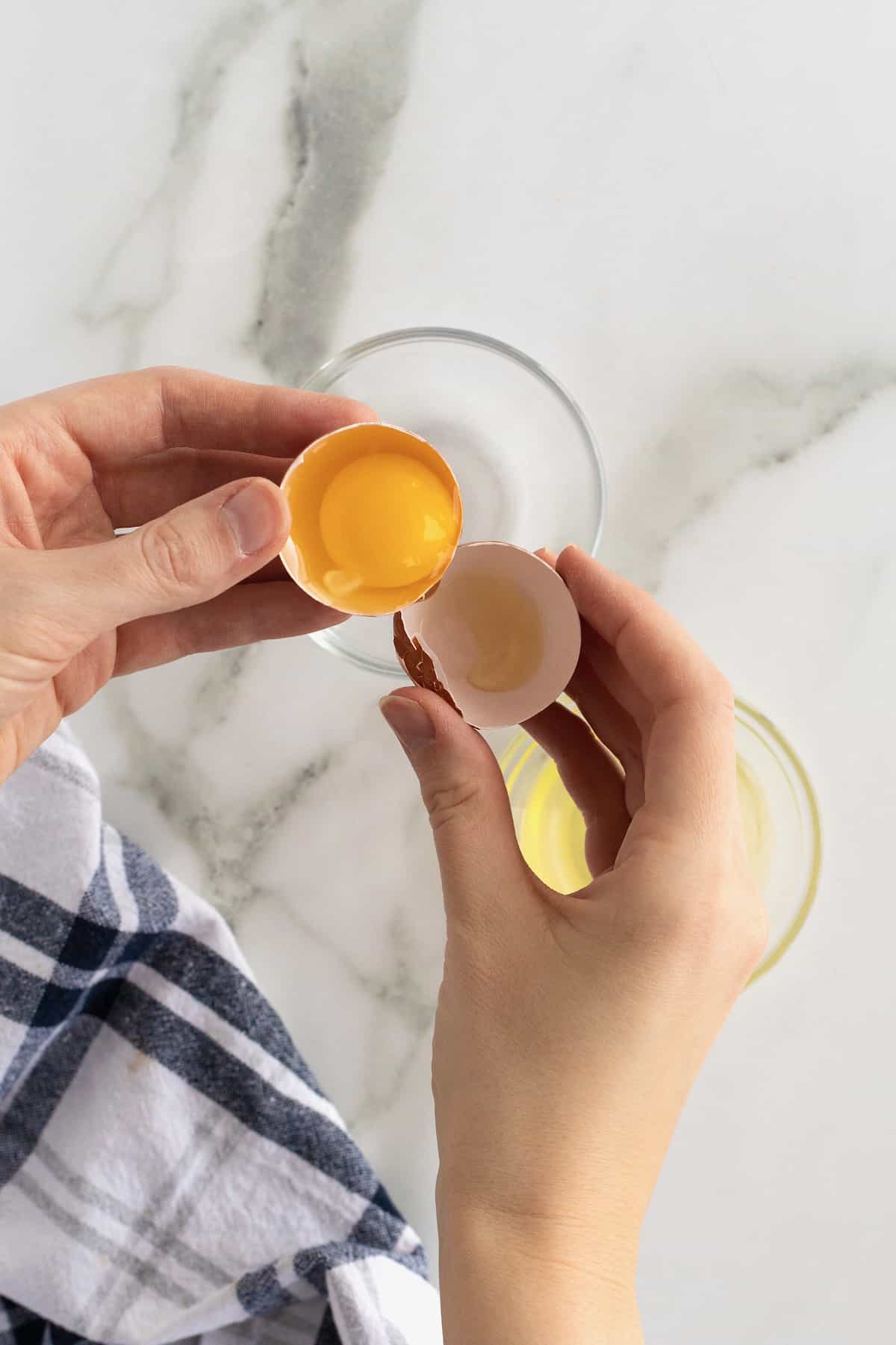 The BakerMama's Tips & Tricks
I created my Tips & Tricks series to help you be as successful in the kitchen as possible! From substitutions to kitchen hacks to how to solve food dilemmas, I answer your most frequently asked cooking questions.
How Do I Separate an Egg Using an Egg Shell?
Hold the egg gently yet firmly in your dominant hand. Crack the egg against a flat surface in one swift confident tap.
Holding the egg over a bowl, use your thumbs to crack the egg open and upward while keeping the yolk intact in one half of the egg shell.
Carefully pour the yolk back and forth between the shell halves, allowing the egg white to fall into the bowl underneath the egg.
Do this a few times until the yolk remains by itself in the shell.
You could also use a handy clip-on egg separator which is one of my favorite kitchen gadgets.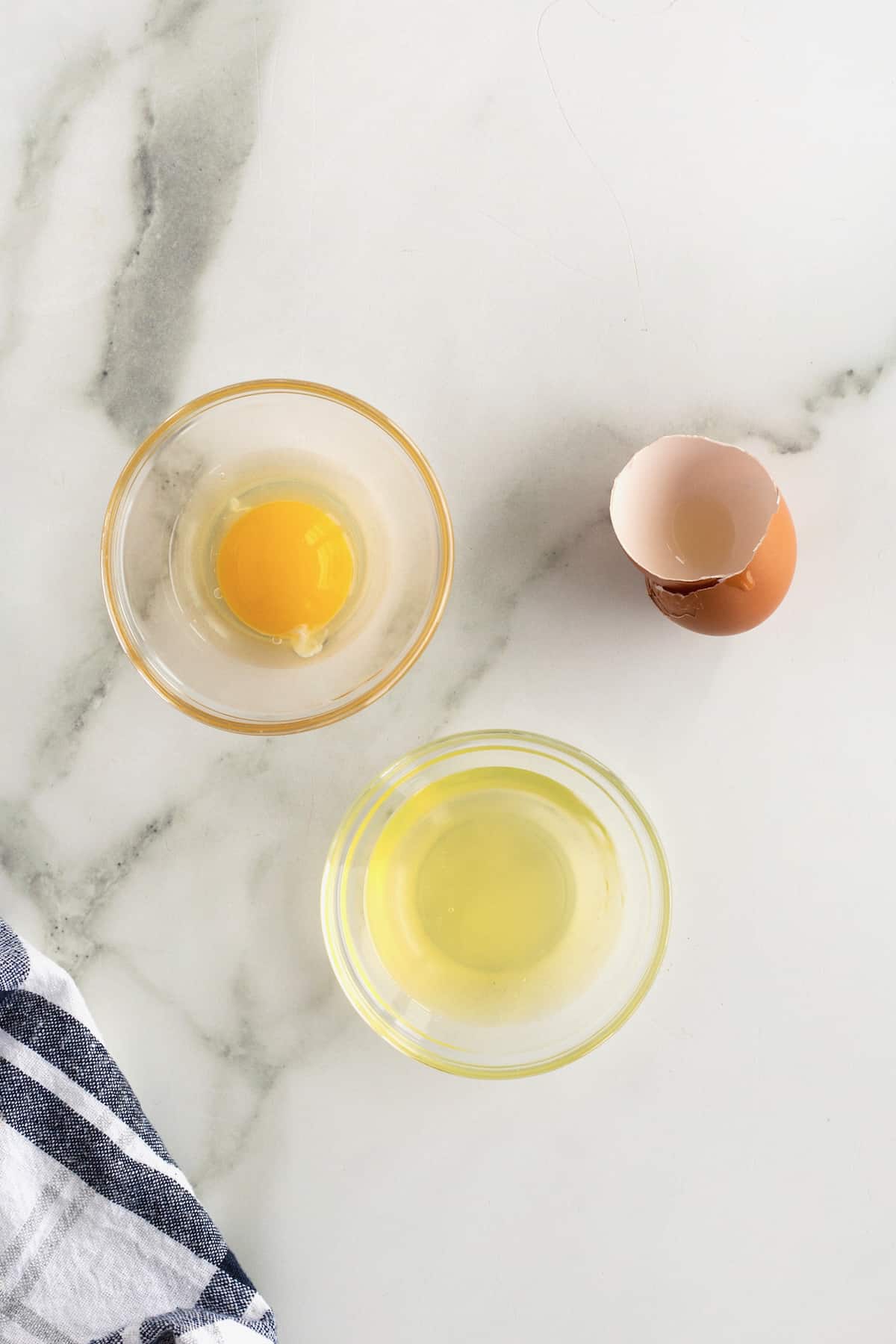 Got a Question for The BakerMama?
Got a cooking question? I'd love to help! Send your questions to info@thebakermama.com.
Hope this helps! Enjoy! ❤️
xoxo,