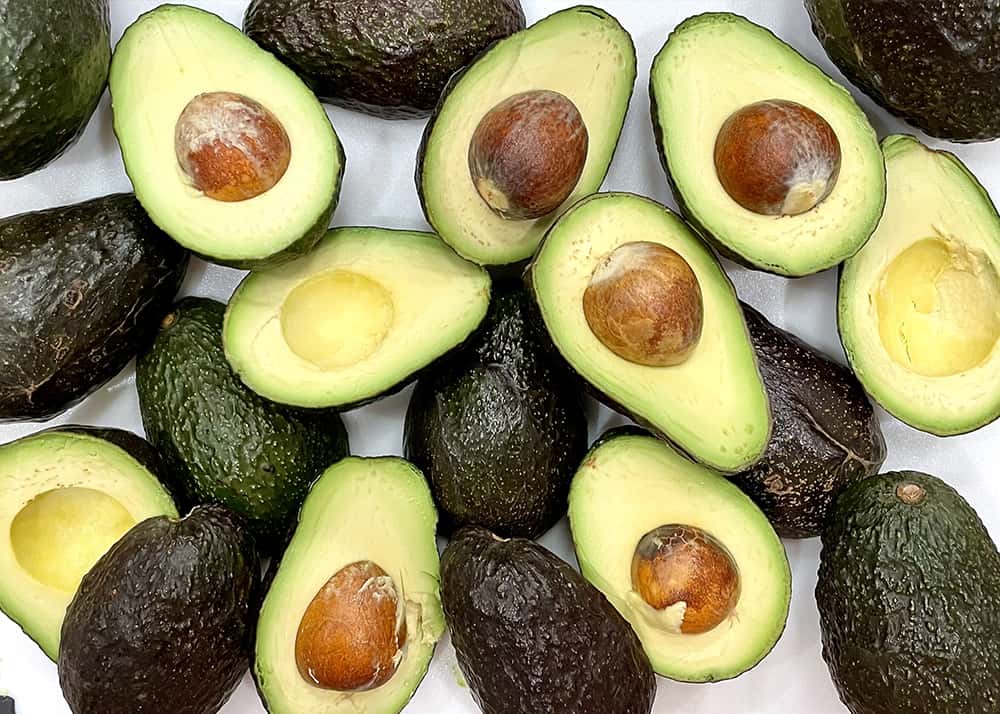 FAQ: I have the worst time trying to pick out a good avocado at the grocery store. Avocado? More like avocaDON'T!
Answer: Ha! You're not alone. Avocados can be a bit mysterious. But here are some time-tested tricks to choosing, ripening, and storing avocados to help you get the most out of this beautifully, delicious fruit.
Always test an avocado by touch. You should gently squeeze it to test its ripeness. A ripe avocado should be tender but not mushy or too hard. Overripe avocados will be very mushy to the touch, black on the outside and likely browned on the inside.
Ripe avocados are typically darker in color with hints of green. If you want to use the avocado right away, choose one that is dark and tender to touch. If you plan to use it in a couple of days, select one that's greener and firmer to touch.
If you select a ripe avocado, but don't plan to use it right away, store it in the refrigerator to prevent it from becoming overripe.
If you get an avocado that hasn't ripened yet, you can leave it out on your counter to ripen in 2-3 days. To help it ripen even quicker, place it in a brown paper bag with a banana. This helps the avocado ripen in 1-2 days.
Hope this helps! Enjoy! ❤️
xoxo,