Bring 'em to the table for a healthy dinner they'll love with a Turkey Burger Board! Flavorful turkey burgers and perfectly crisp sweet potato fries, plus all the fixings–it's a dinner winner!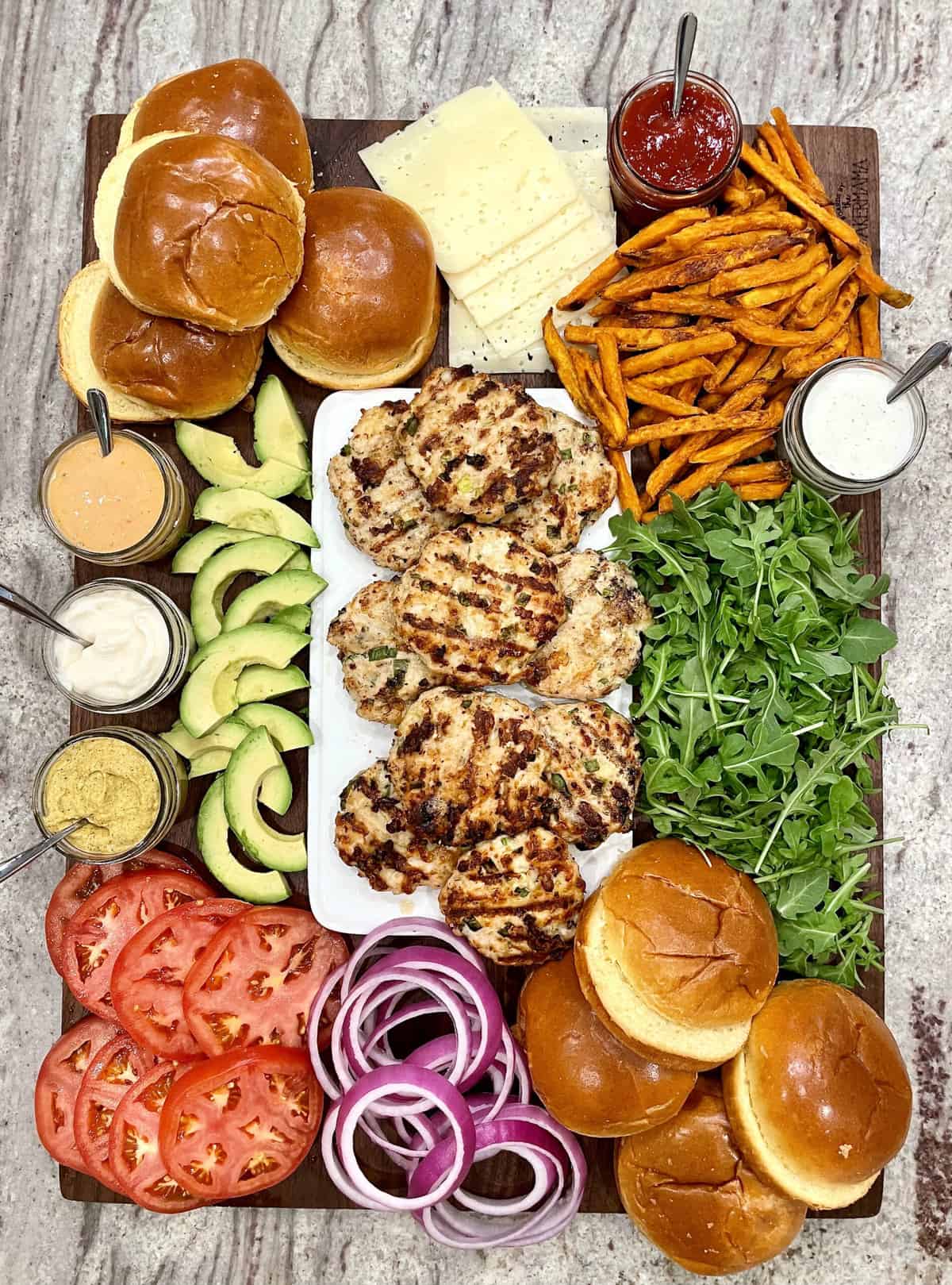 A Healthy Dinner They'll Gobble-Gobble Up
It's burger night done light! As much as we love our favorite burgers, sometimes we just want something a little… lighter. So I love this Turkey Burger Board as much for everything it is (delicious, easy, family-friendly) as for everything it's not (heavy or fried). Turkey burgers are so moist and flavorful. You won't miss ground beef for one second.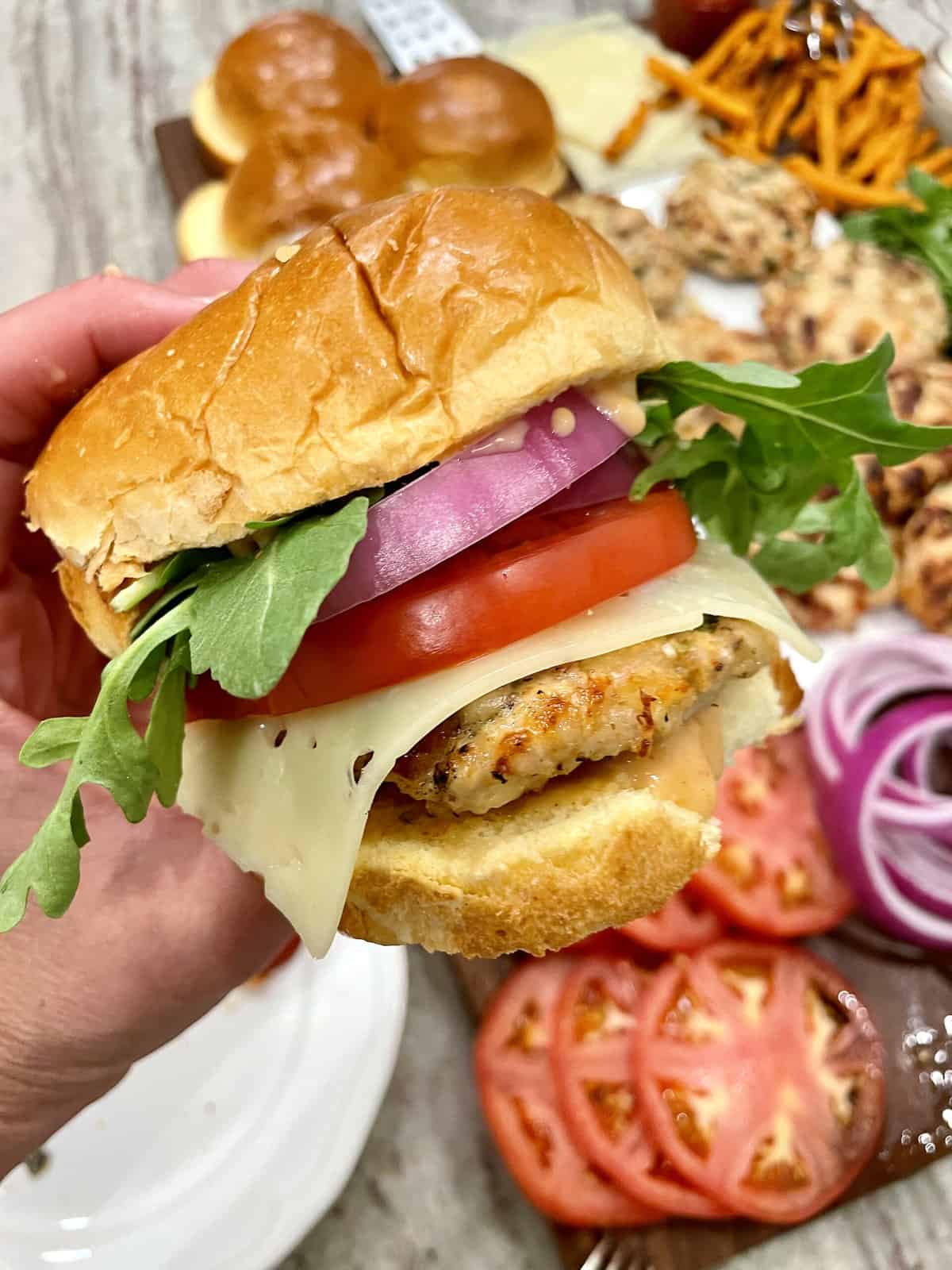 And these baked-not-fried sweet potato fries are so crisp on the outside and tender on the inside. They're everything a fry should be! And when you put them together on a board with all the fresh and fabulous fixings, it's a healthy dinner your whole family will gobble-gobble up. Get it? Gobble gobble? I'm here all week, folks!
What Do I Need to Make a Turkey Burger Board?
Turkey Burgers (see recipe)
Brioche buns
sliced tomatoes
sliced red onions
Swiss cheese slices
arugula
sliced avocado
Dijon mustard
mayonnaise
special burger sauce
ketchup
ranch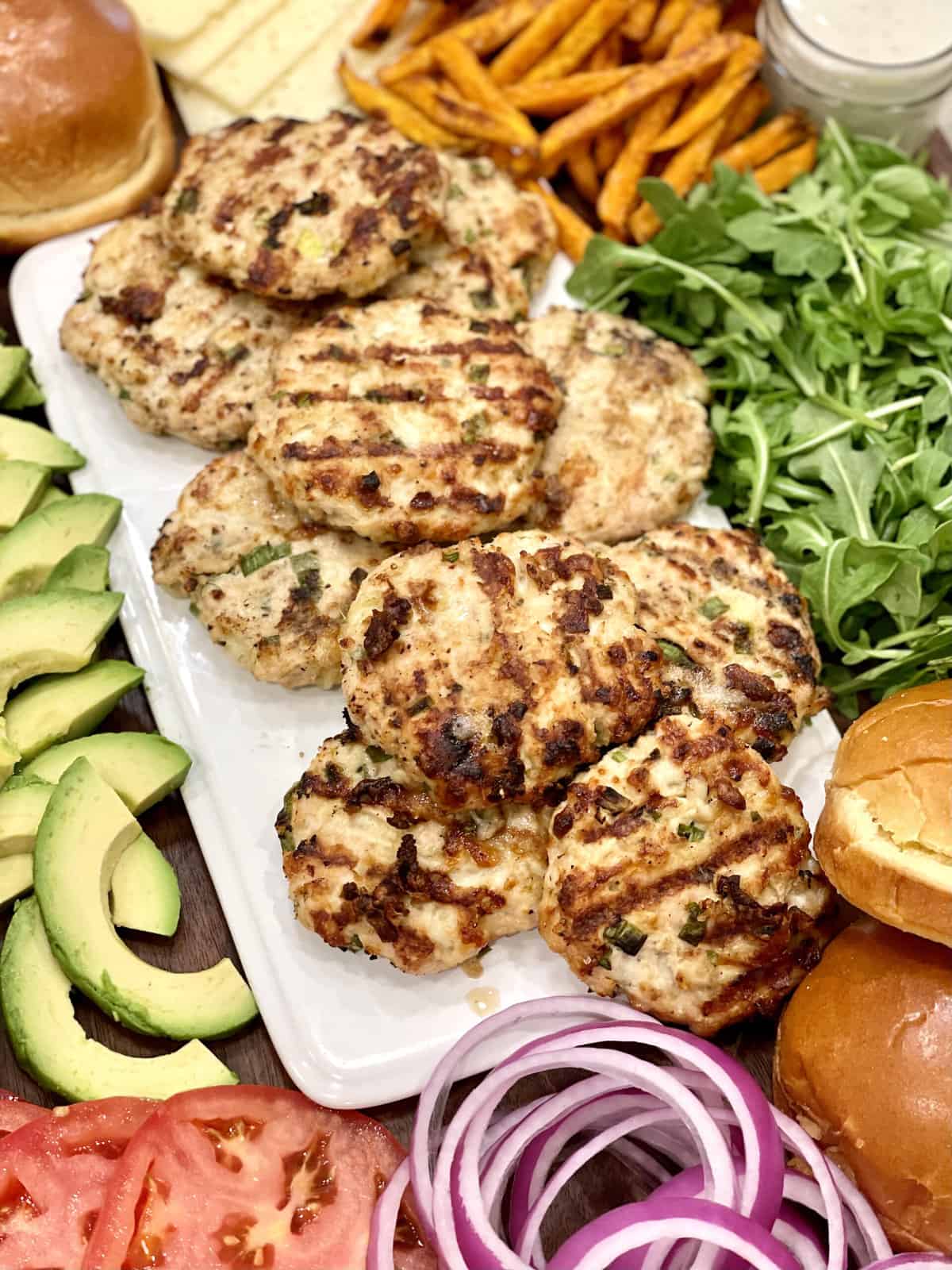 How to Make a Turkey Burger Board
Make home baked sweet potato fries or follow package directions to make store-bought sweet potato fries. Keep baked fries warming in a 200°F oven while you prepare the board.
Place a plate in the middle of a 24"x18" wood board to put the turkey burger patties on once they're grilled.
Prep the burgers for grilling. Before grilling the burgers, place all of the burger building ingredients around the plate to the edge of the board.
Start by placing the buns in the top left and bottom right corners of the board.
Place bowls filled with spreads on the board.
Arrange sliced tomatoes in the bottom left corner of the board. Place sliced onions between the buns and tomatoes. Place cheese slices next to the buns on top left.
Fill the right side of the board, between the plate and the edge of the board, with arugula. Fill the space between the condiment jars and the other side of the plate with avocado slices.
Grill the turkey burger patties.
Once the turkey burger patties are finished grilling, fill the empty top right corner of the board with warm baked sweet potato fries. Place the grilled patties on the plate in the middle of the board.
Add small forks for toppings or spreading knives to condiment bowls for spreading.
Serve and Enjoy!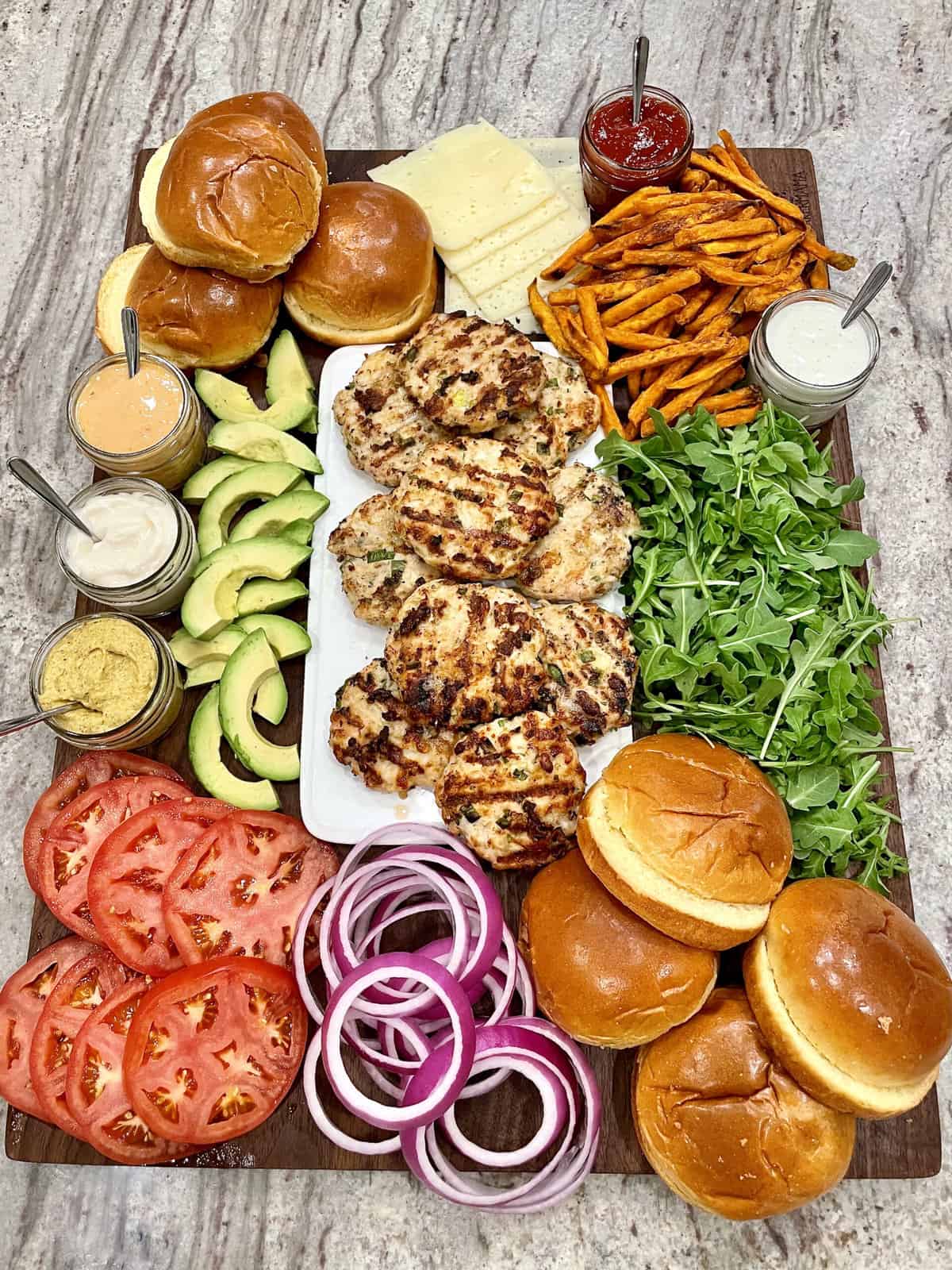 Print