Count down the end to the year and start the new one off deliciously with some great New Year's Food Boards and More inspiration! From sweet and savory snacking boards for the big night, to warm and wholesome breakfast boards for the first morning of the year, we have what it takes to ring in the new year right!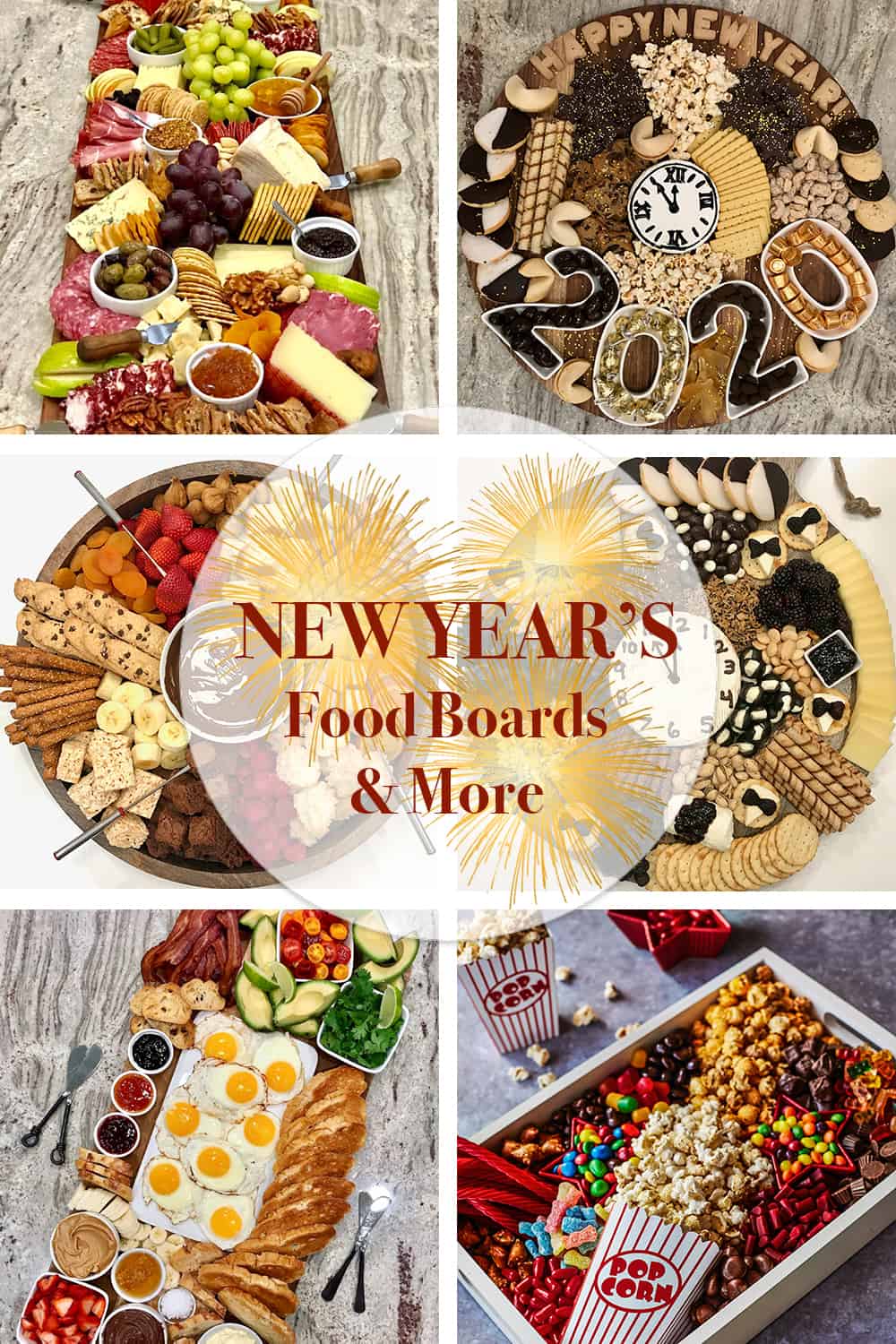 The Big Night!
Whether it's just your family at home or a group of close friends, these fun and festive snack boards make New Year's Eve memorable and tasty!
Ring in the New Year in delicious style with a New Year's Eve Cheese Board full of fruits, nuts, crackers, your favorite cheeses and of course, sweets. Cheers! If you can't find the number candy dishes, you could use these large number cookie cutters. Check out this video of me making the board!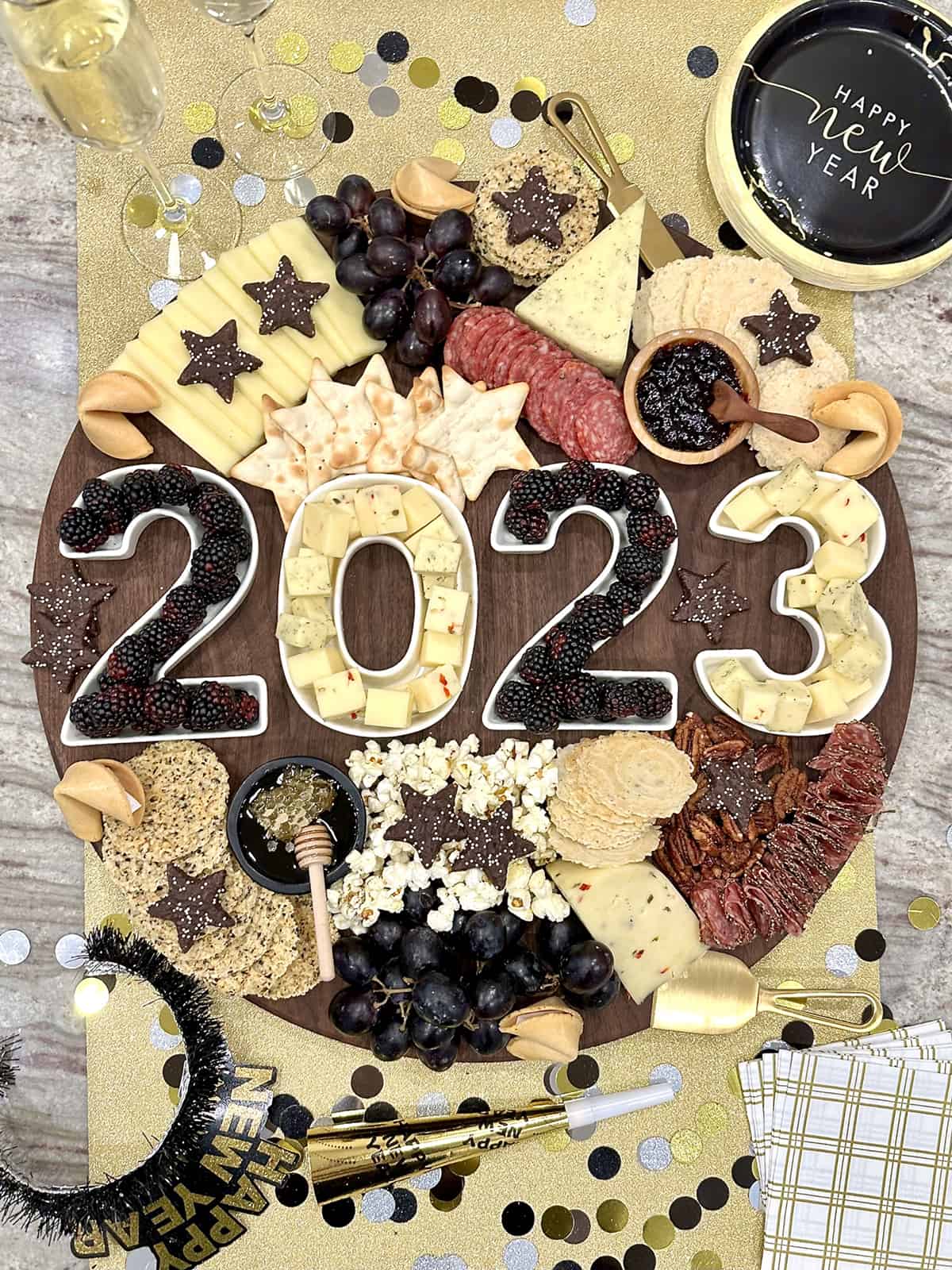 From remembering all the best moments of the previous year, to sharing our hopes and dreams for the year ahead, we love counting down to midnight with great friends and yummy food. From pages 231-237 of my Spectacular Spreads cookbook, this spread is fancy and fun, so pop some bubbly and ring in the new year in delicious style.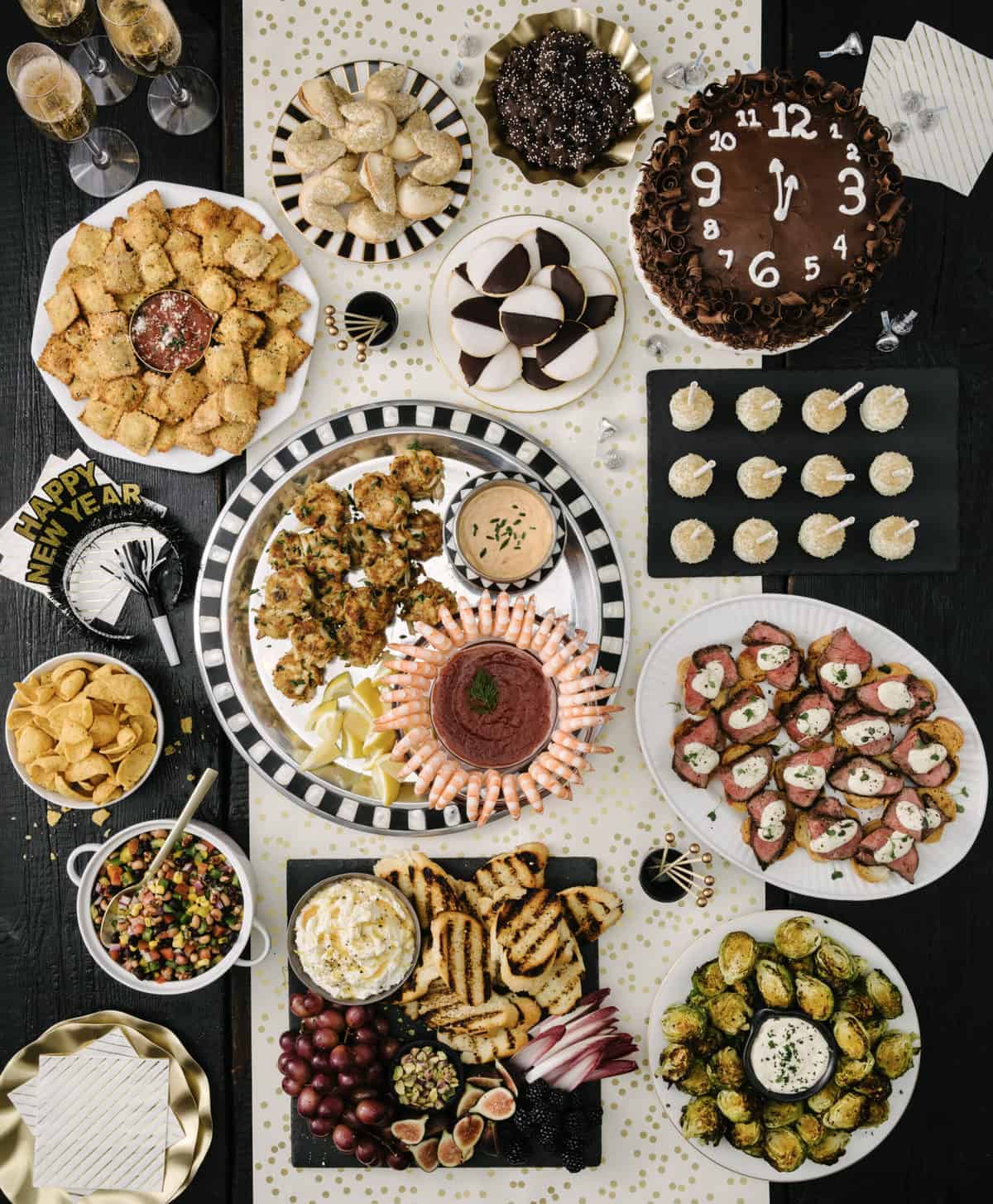 Ring in the new year in style with this stunning spread of sweet and savory snacks! Straight from my Beautiful Boards cookbook, it's a fancy and fun board that everyone is sure to enjoy!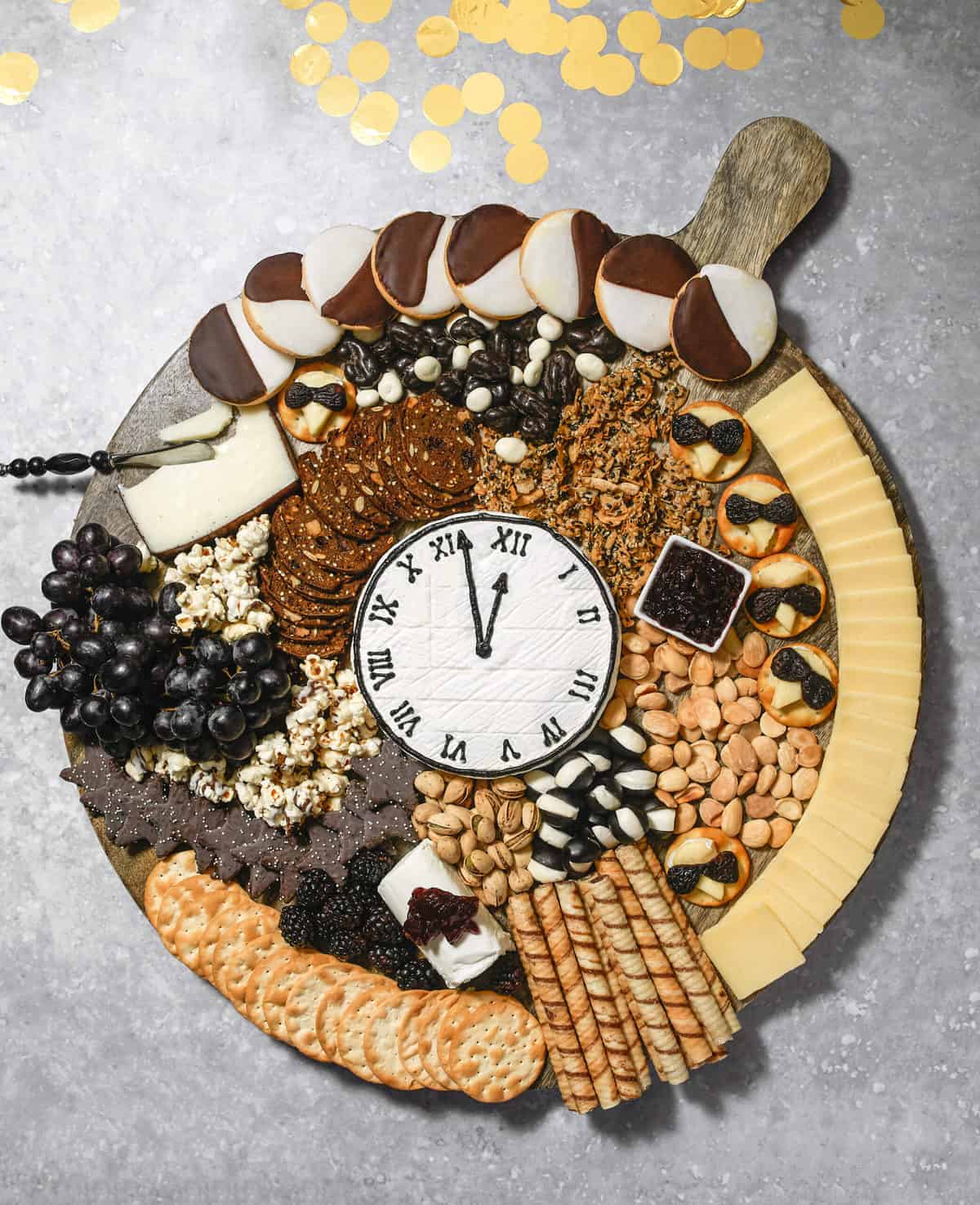 This sweet and slightly savory snack board is perfect for building together on New Year's Eve to munch on while you countdown to the new year. The letter cookies, number candy dishes and cheese rounds countdown-clock make it all the more festive! If you can't find the number candy dishes, you could use these large number cookie cutters. Most of the snacks on this board are from Trader Joe's and Target, but search your local grocery store for black, white and New Year's themed goodies to add to the board. Check out this video on Instagram of us making it on New Year's Eve. So much fun and yum!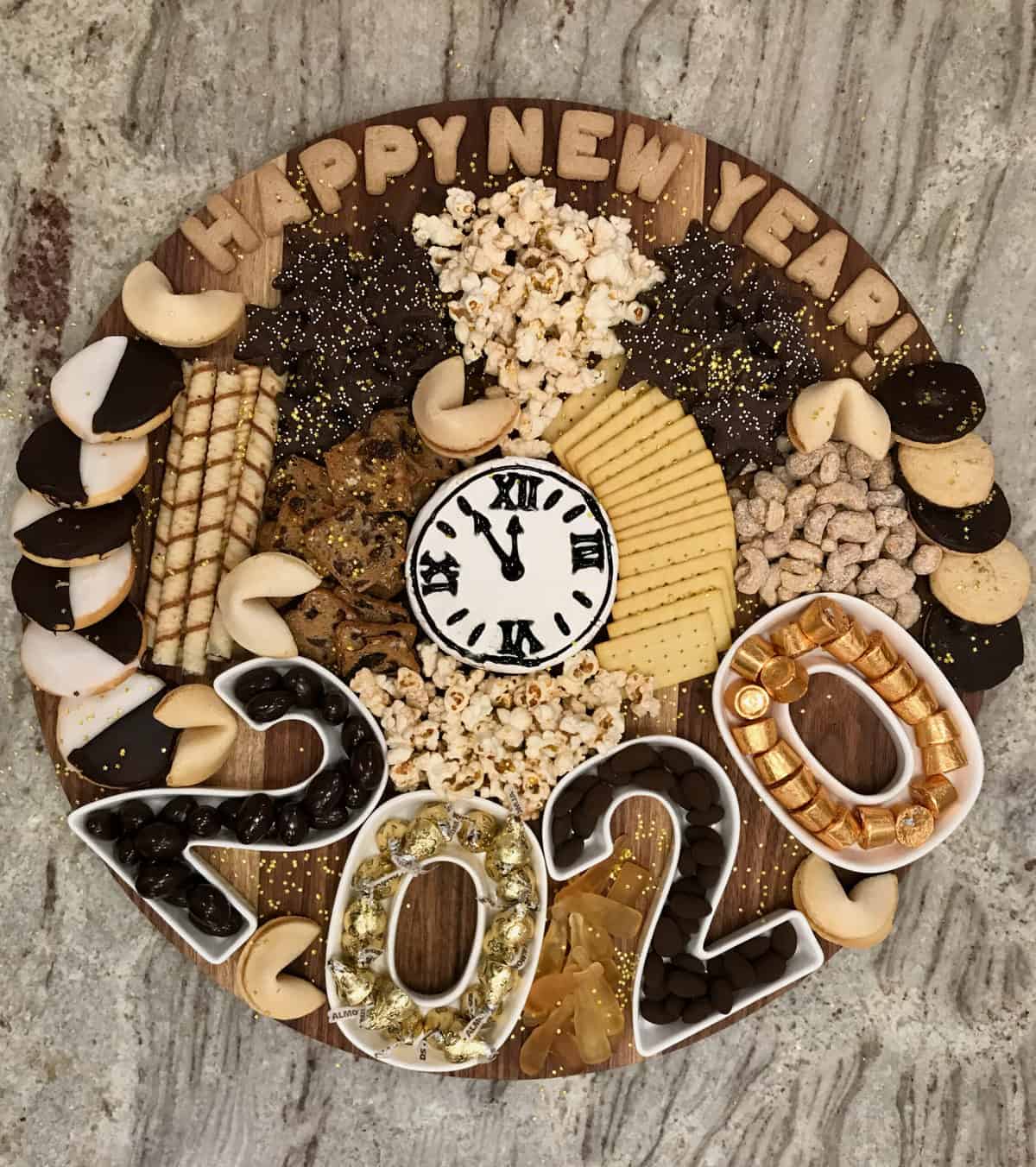 A sweet treat dessert board to bid farewell to this year and welcome the next!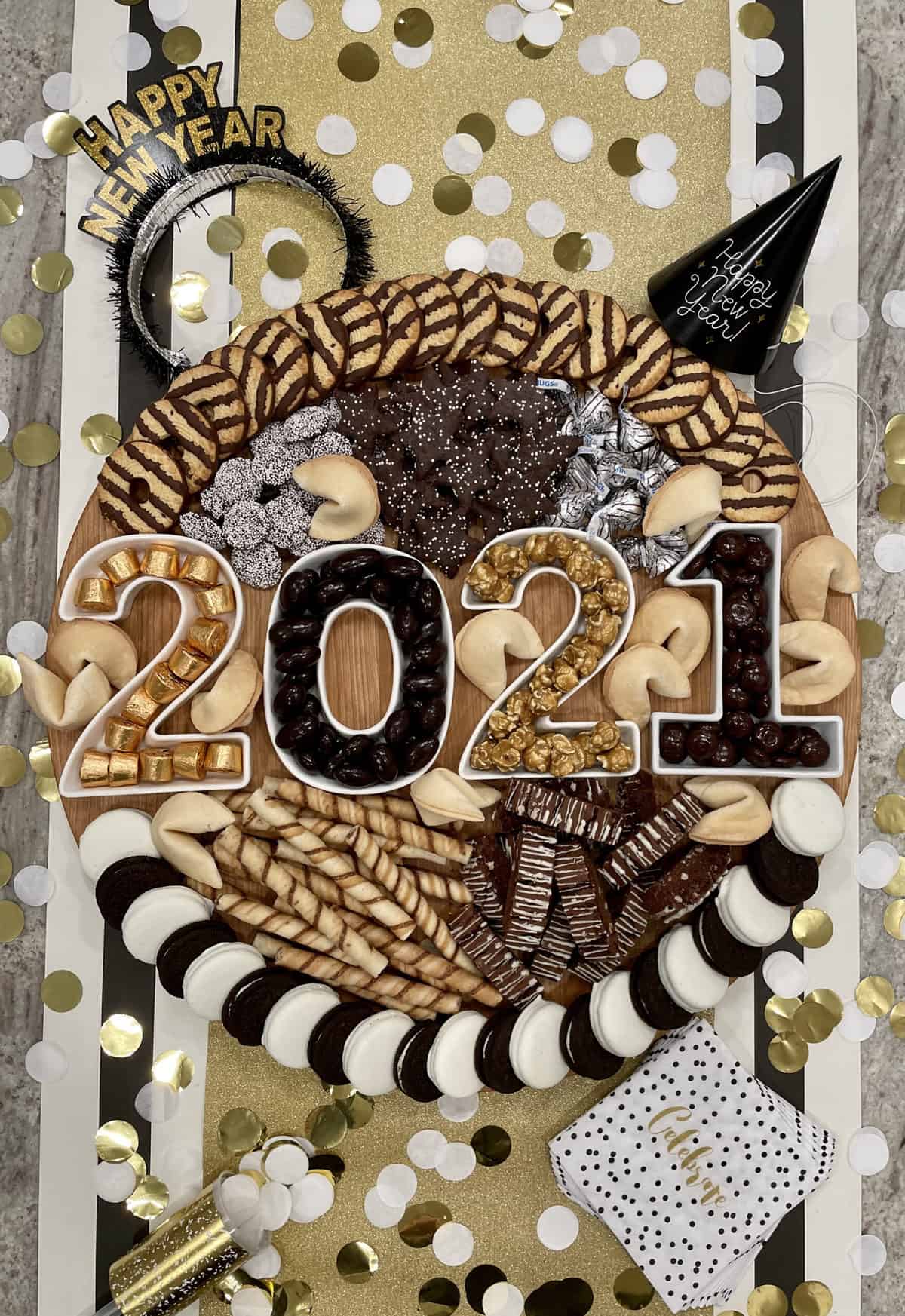 Add deliciousness and charm to your soiree with these Bowtie Pasta and Cocktail Meatball Skewers. Savory, saucy meatballs, al dente pasta and sweet, fresh basil make these appetizers an instant hit.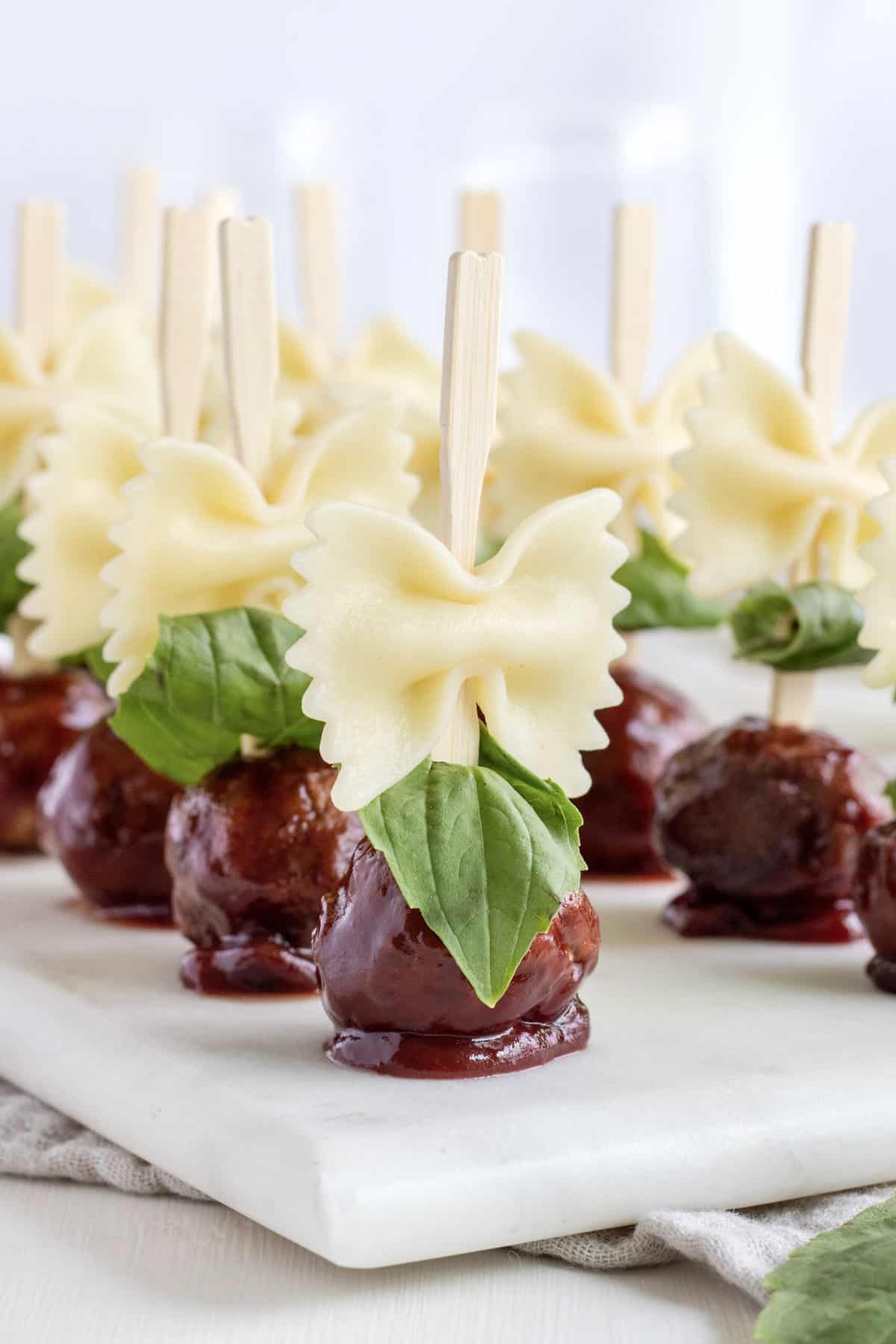 A year-round favorite, this beautiful and impressive board is set up to feed a crowd (or just a hungry family).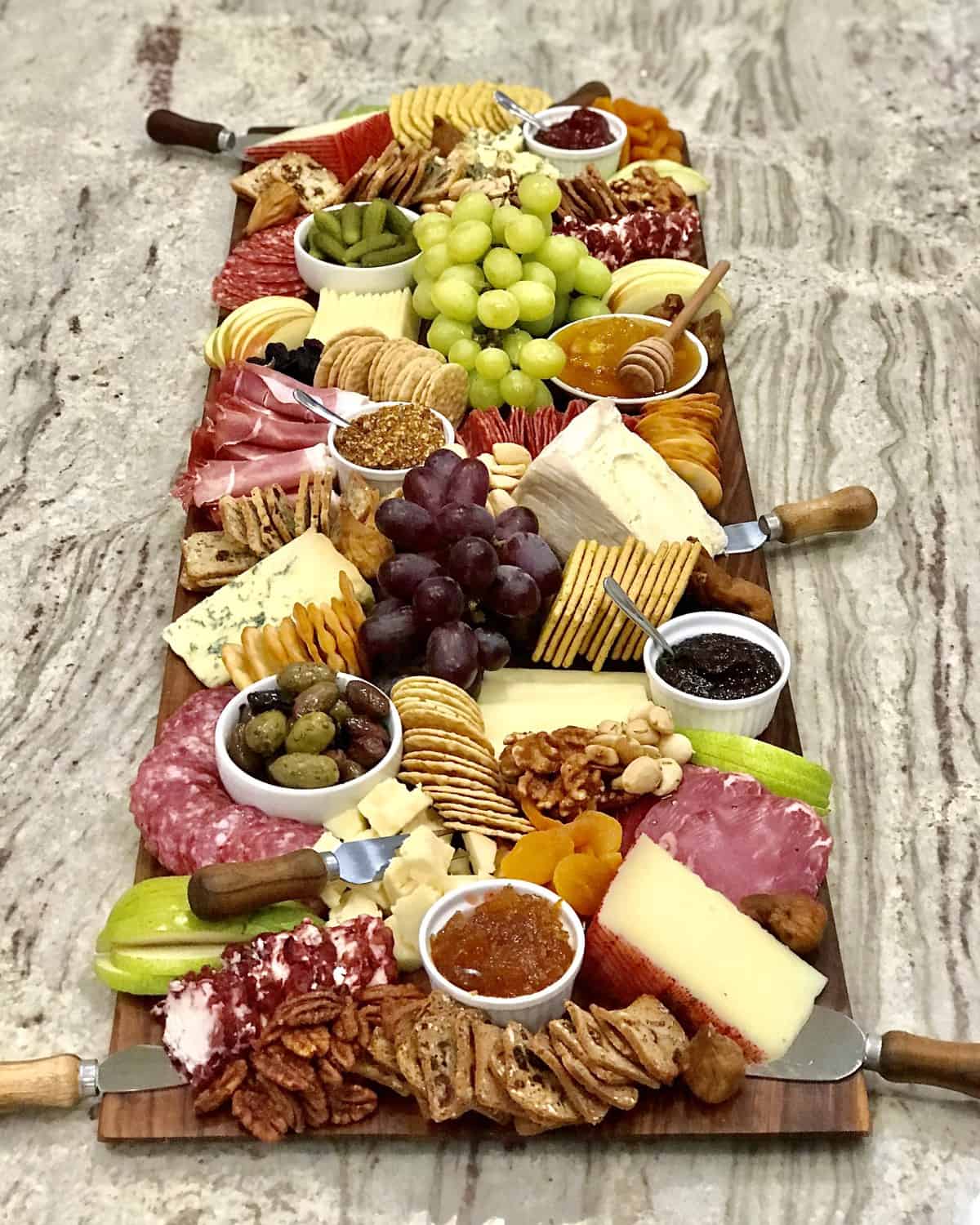 Building a great cheese board doesn't have to be crazy expensive to look and taste impressive. I'm here to show you how to build a beautiful and delicious cheese board on a budget of about $25 with ingredients from either Trader Joe's, ALDI or Target.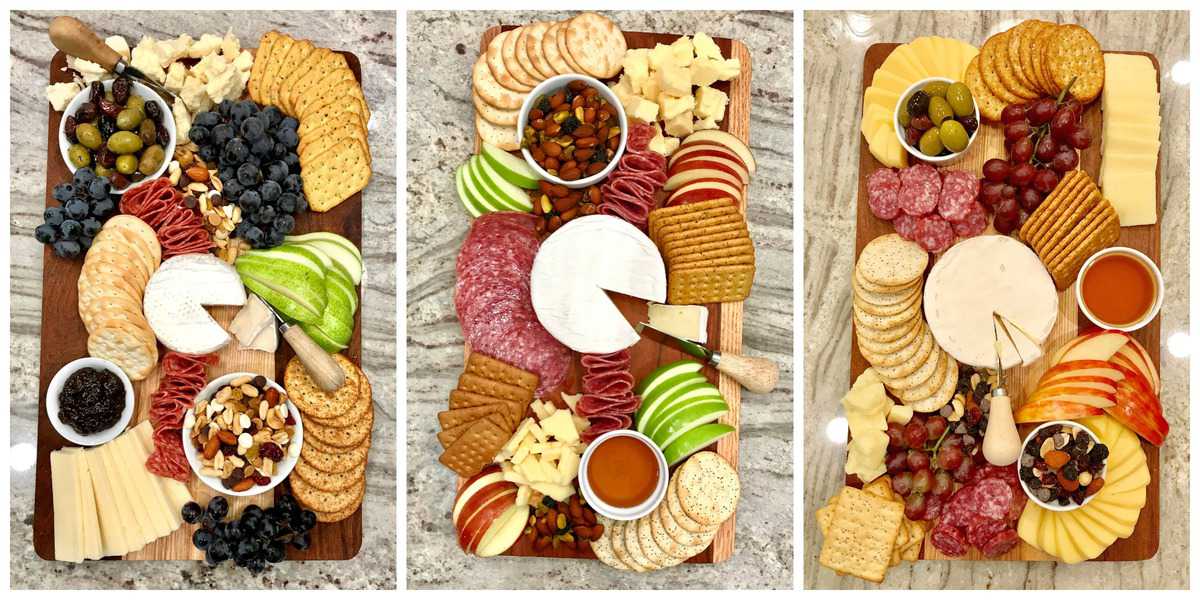 You don't need a big crowd or a special occasion to make this Trader Joe's Mini Cheese and Charcuterie Board. Treat yourself (and maybe a friend) to a beautifully delicious and balanced board you'll want to make again and again.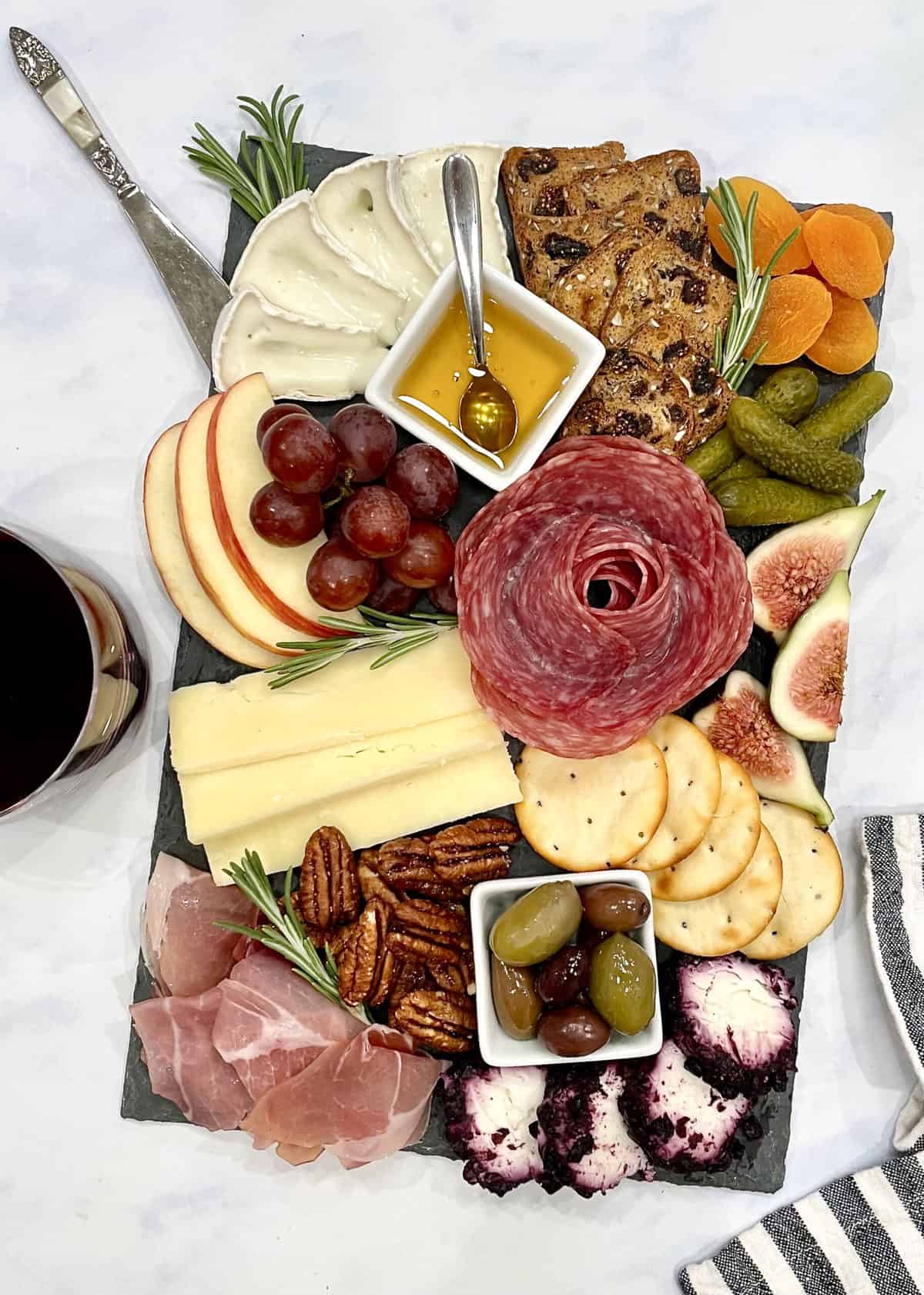 Everything you need to know to easily build an awesome charcuterie and cheese board including our favorites meats, cheeses and extras!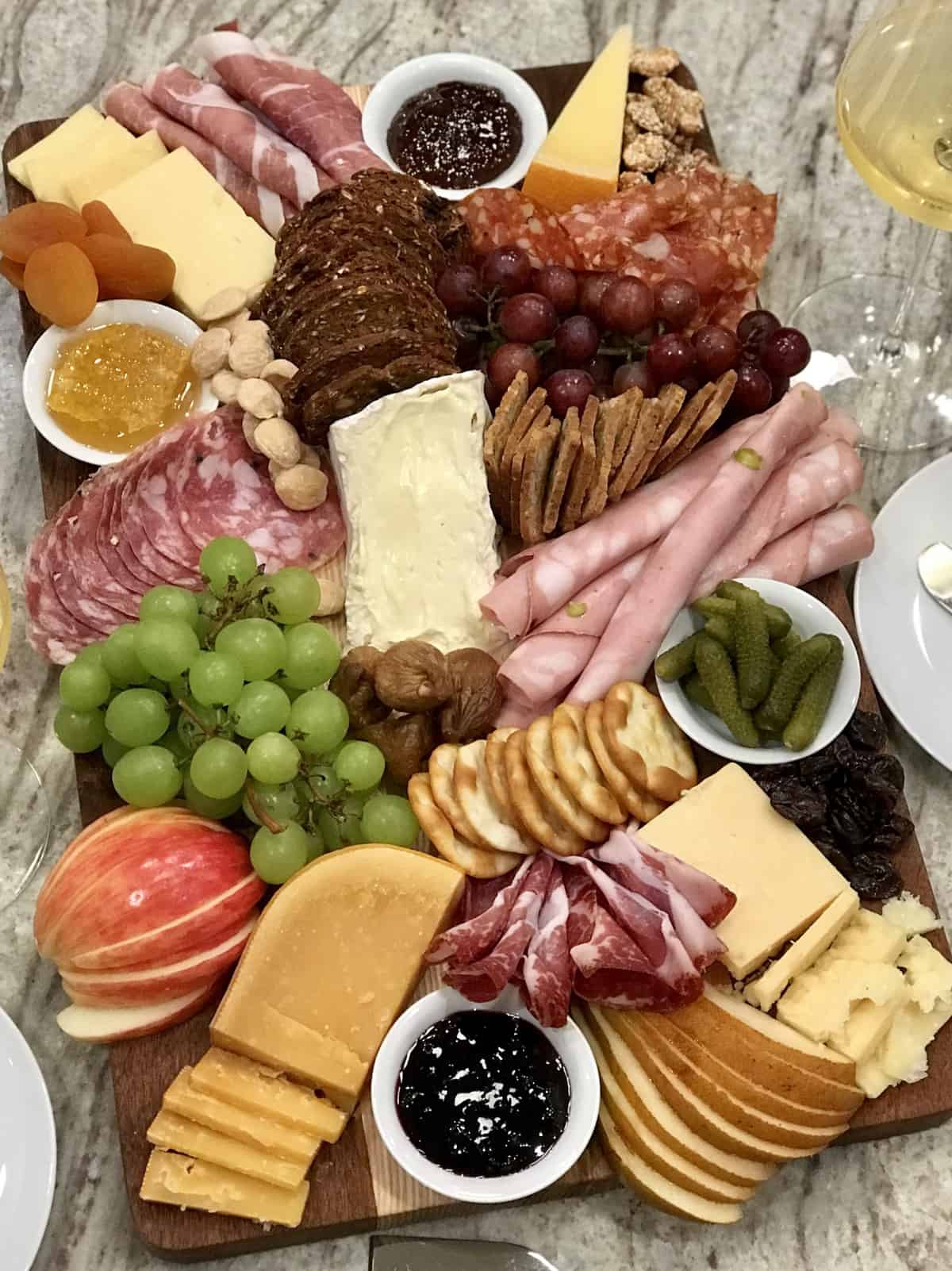 Get all the details for this ultra sweet, show stopping snack board on pages 62-63 of Beautiful Boards.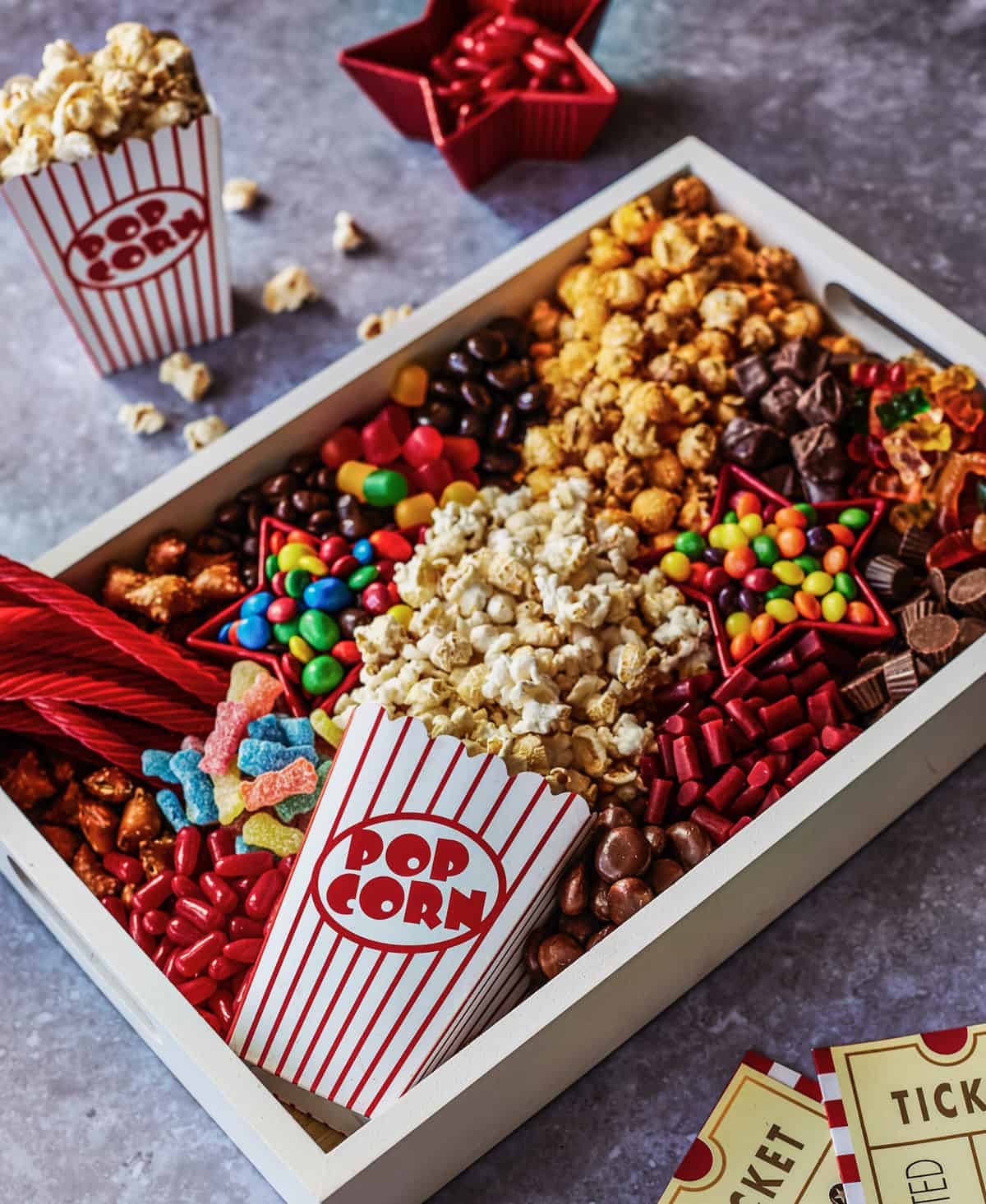 This is such a fun and yummy way to make the night in extra special!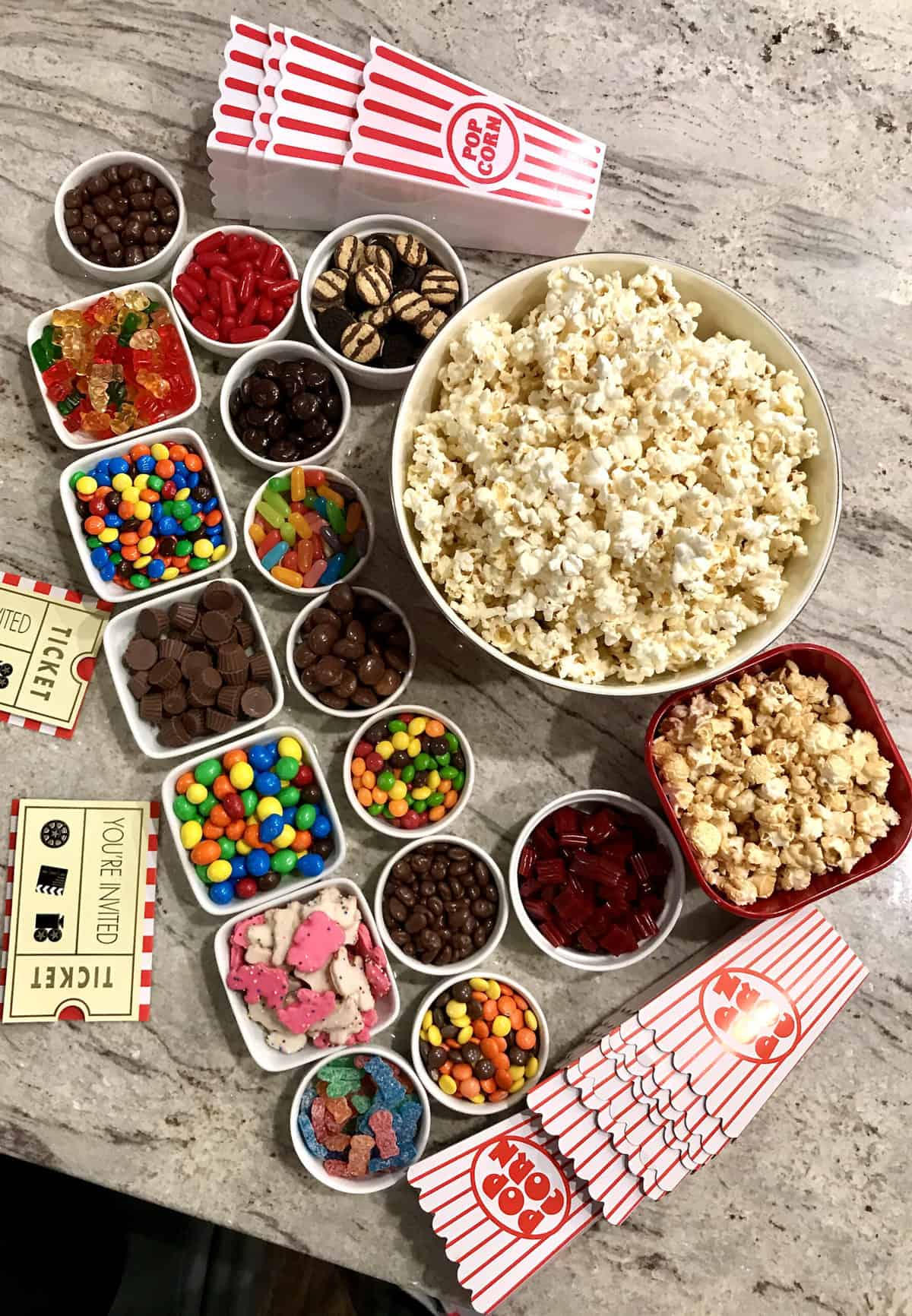 Make s'mores night even s'more fun with a loaded S'mores Tray that let's each person build their own s'mores creation – the possibilities are endless!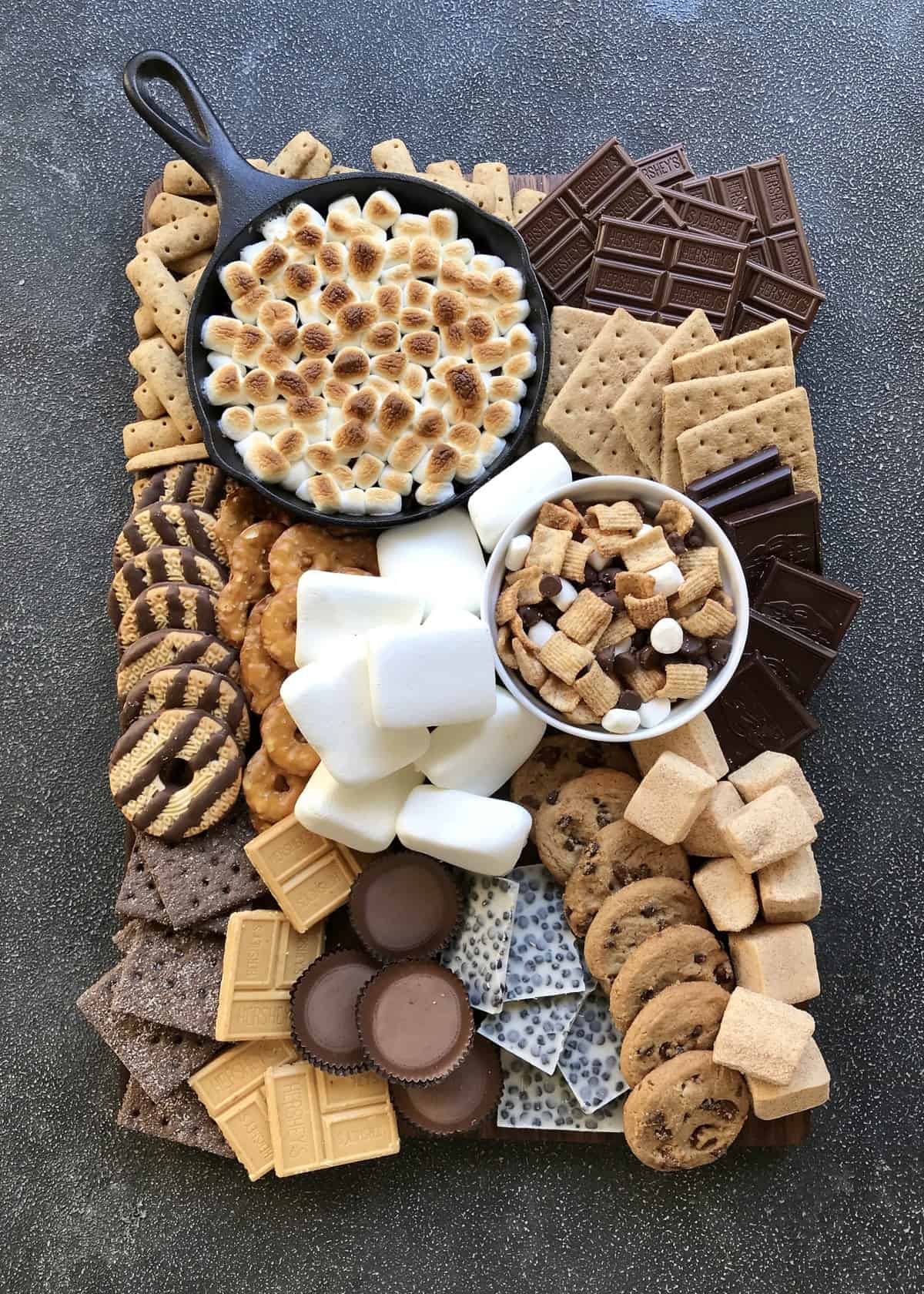 For something a little fancier, this stunning Beef Tenderloin Board features a perfectly roasted beef Tenderloin with crisp roasted vegetables, golden browned dinner rolls, and a great selection of sauces. It's sure to bring everyone to the table for a deliciously memorable holiday feast.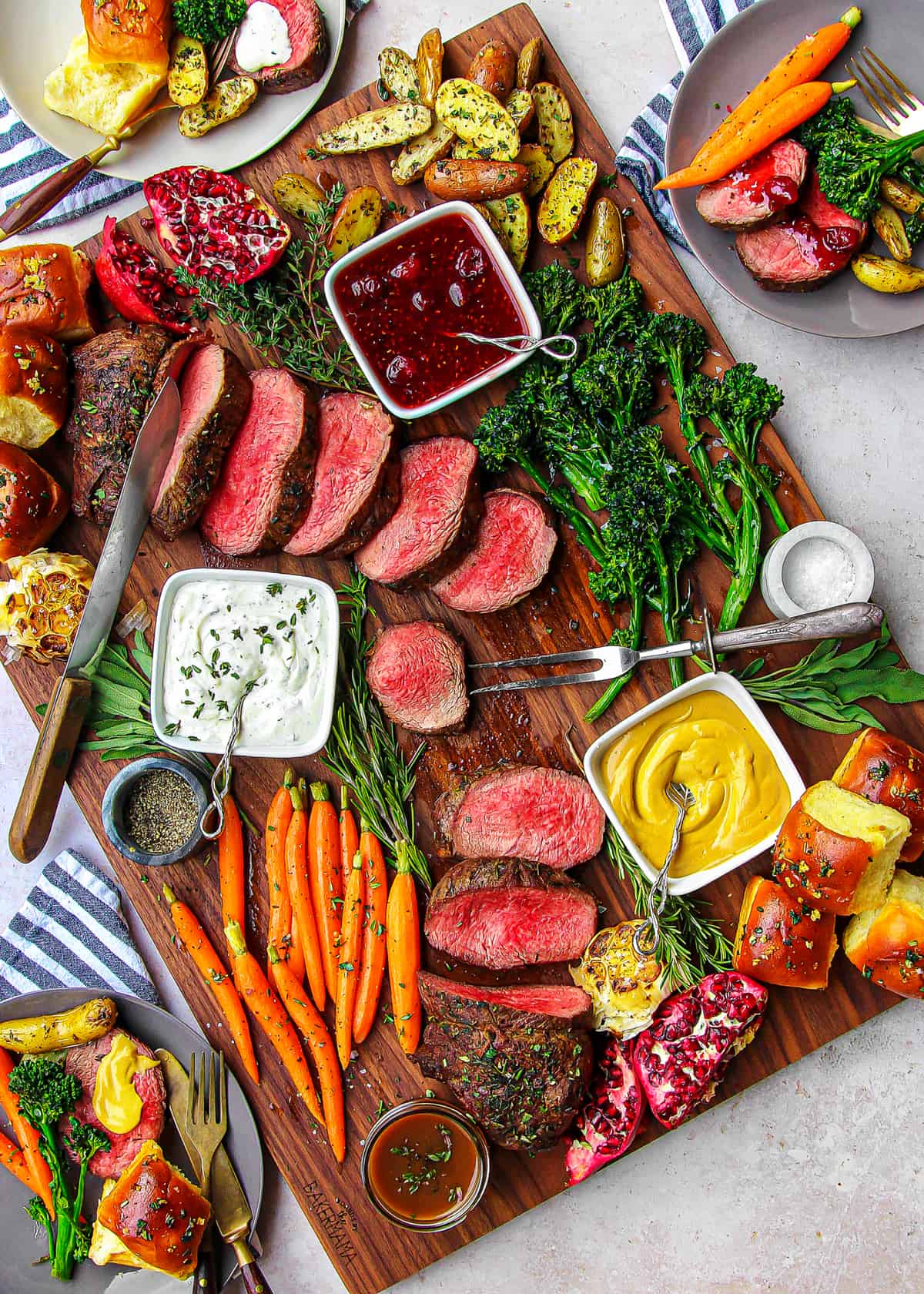 This chocolate fondue board is one of the easiest, most enjoyable desserts I make when we have guests. I love how interactive it is! Get the directions on page 142-143 of my Beautiful Boards book.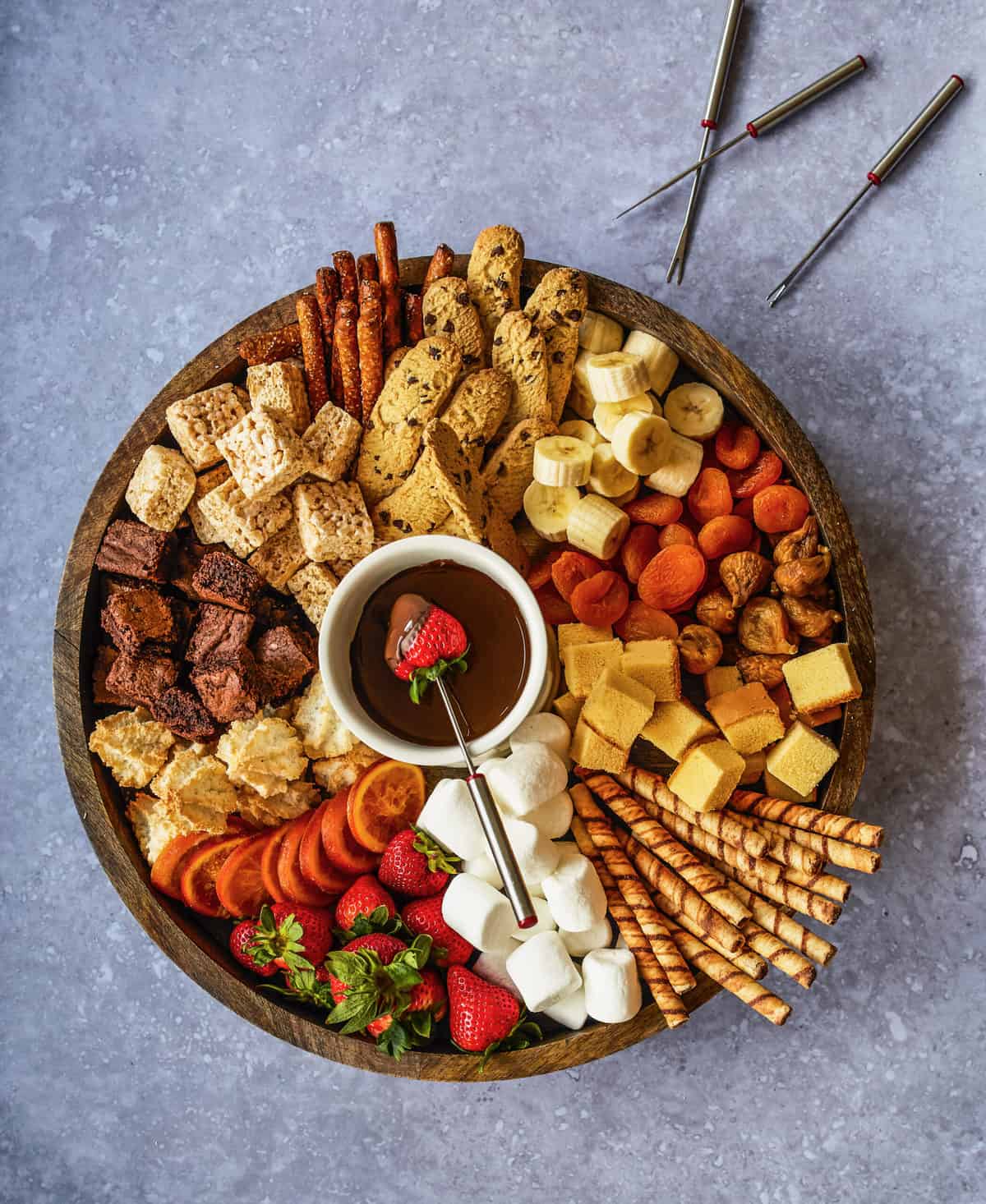 Seriously delicious nachos baked on a sheet pan with homemade tortilla chips, black beans, chicken and all the fixings. These Sheet Pan Chicken and Black Bean Nachos are sure to be enjoyed as you count down to midnight!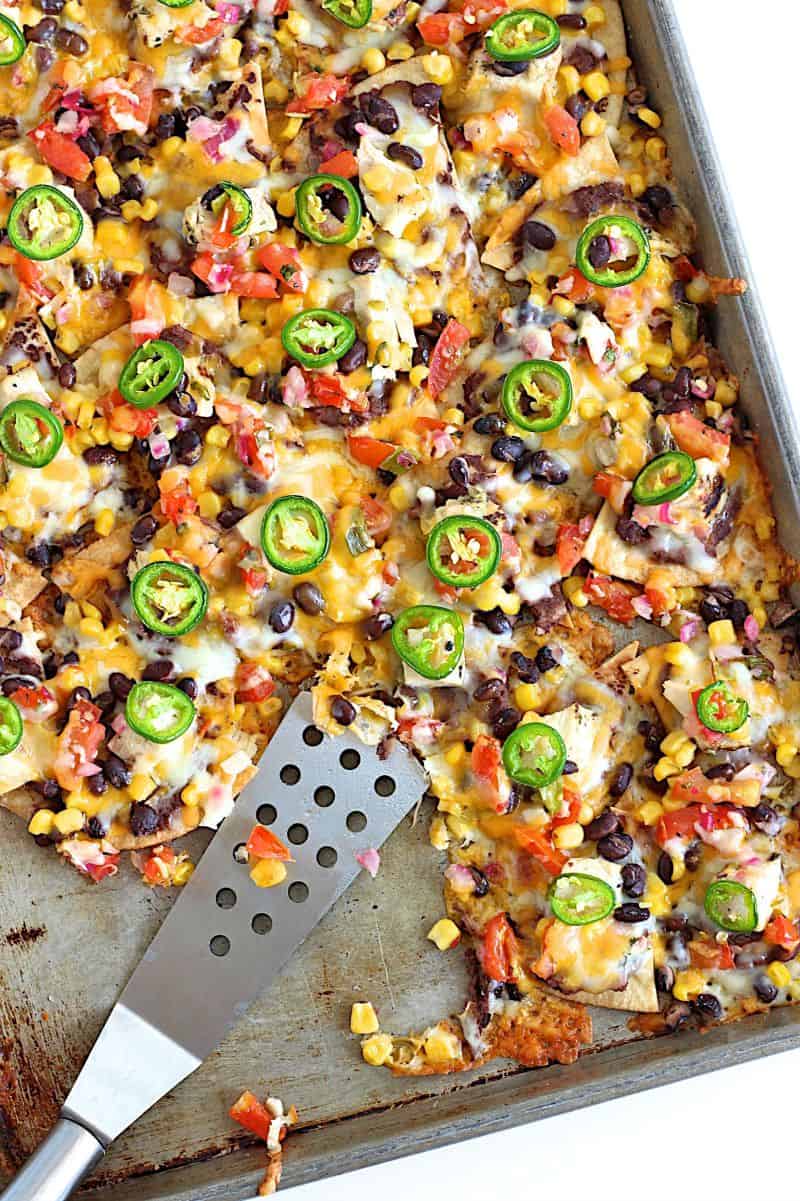 For a family dinner or a small celebration, here's everything you need to know about hosting a dinner party that's enjoyable for both you and your guests!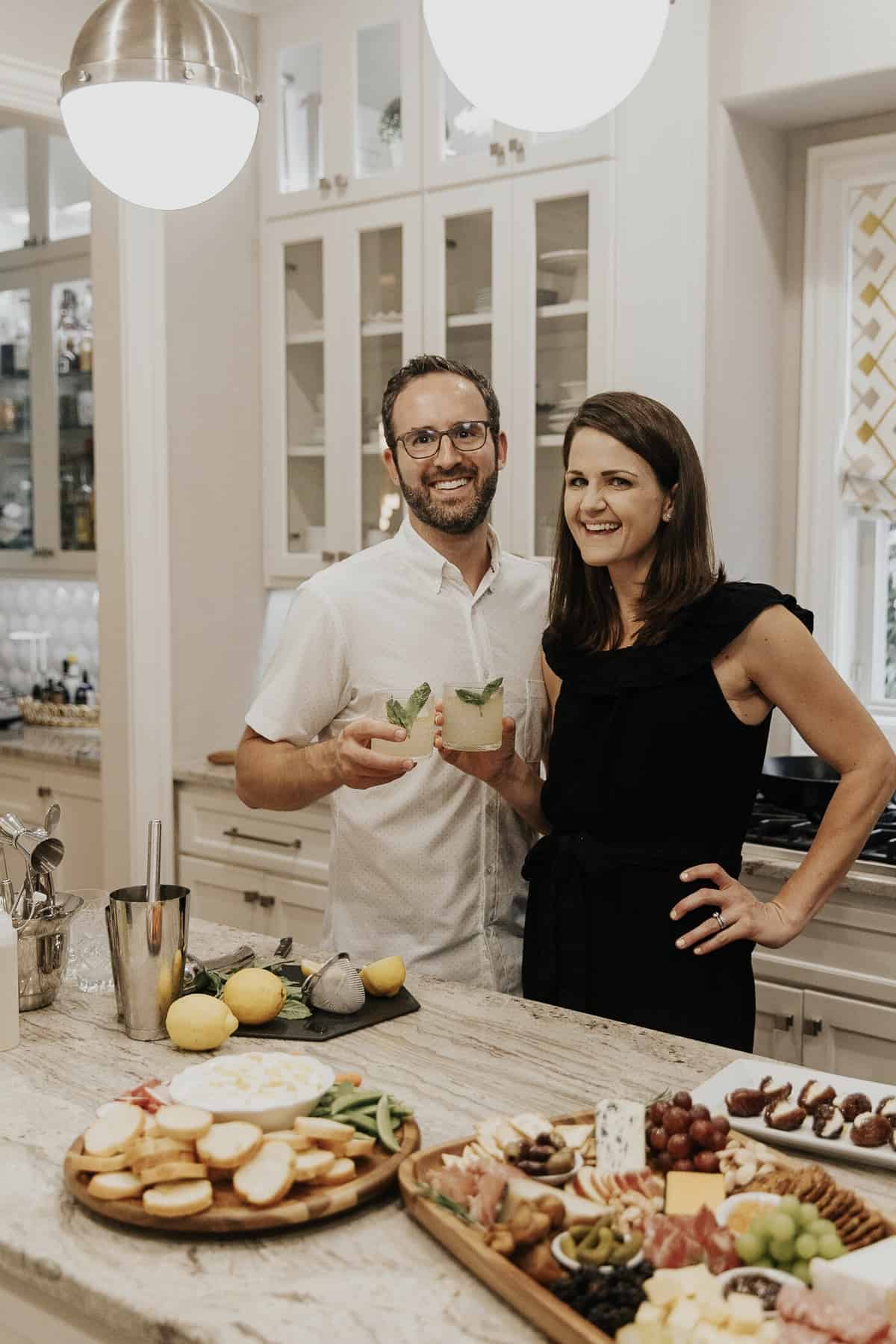 Cocktails
Cheers in the New Year with flair with some festive and feisty adult beverages!
Whether you're new to cocktail making or just want a refresher, Cocktail Crafting 101 is a crash course on bar tools, glass types, ice, and terminology. Read up and get your cocktail on! We'll even throw in some of our favorite cocktail recipes. Cheers!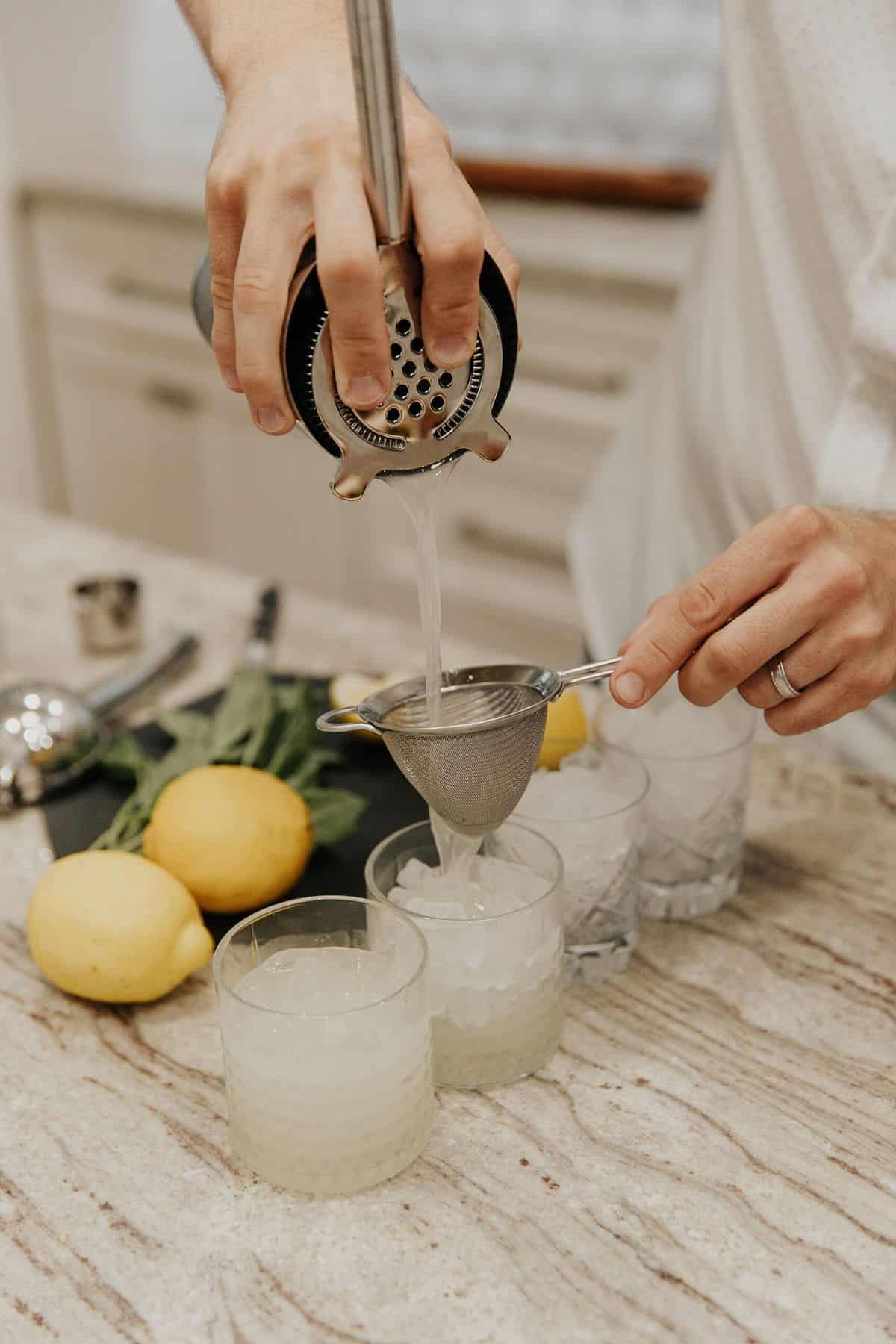 Everyone's got their party tricks, and this spread is ours. While we mix and mingle, our guests are free to explore a colorful array of mixed drinks. From pages 260-263 of my Spectacular Spreads cookbook, this spread provides easy-to-follow directions to let your guests create their own concoctions from a beautiful display of booze, mixers, and garnishes. Cheers!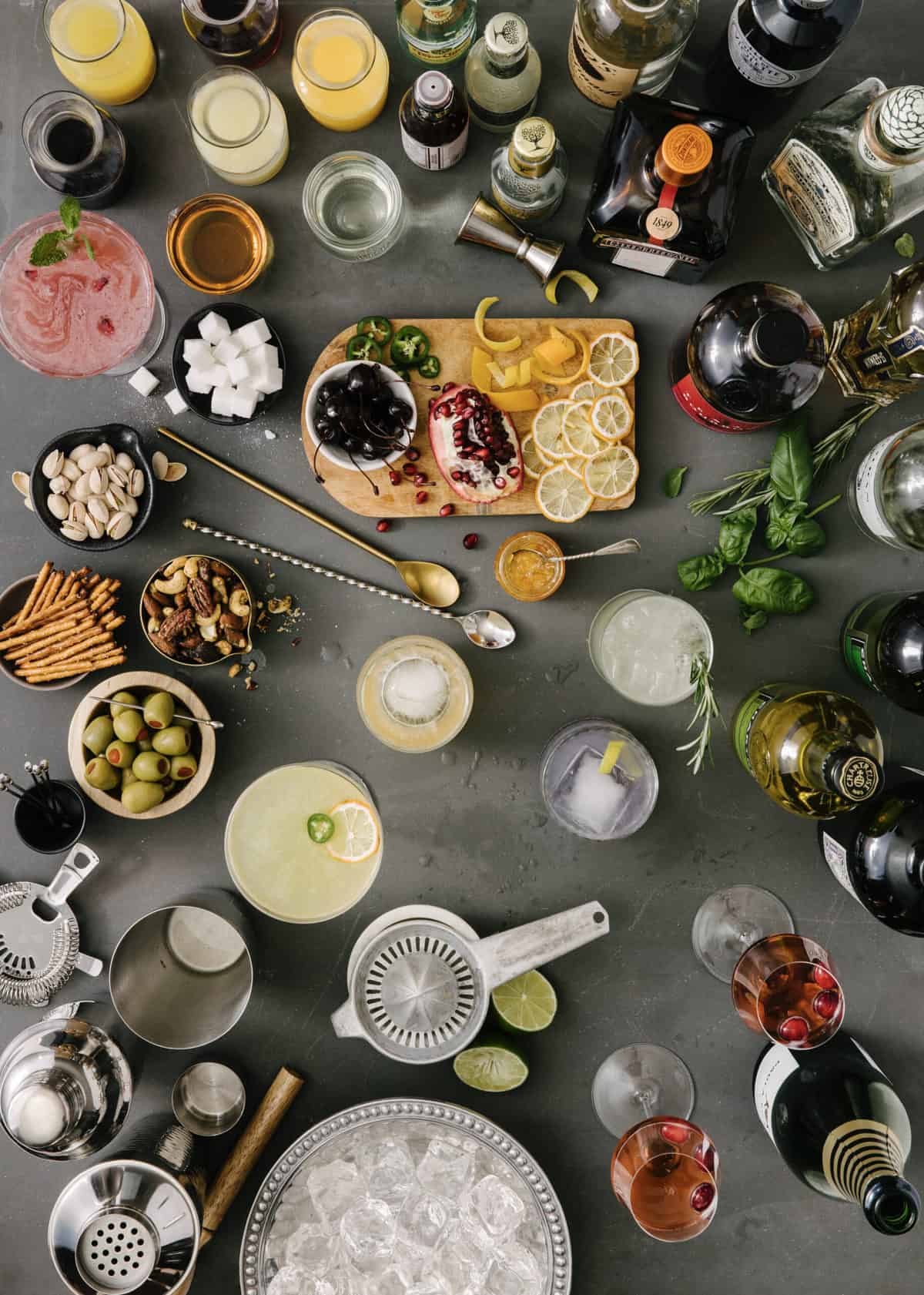 The First Morning of the Year
Start the new year off right with a hearty breakfast! Feed your crew with these fuss-free brunch and breakfast boards. Need a little…hair of the dog? Got you covered there, too, with a Bloody Mary or mimosa board that will cure what ails ya!
This Top-Your-Own Toast Board is one of our favorite ways to enjoy a weekend breakfast or a weekday brinner. Everyone gets to top their toast just the way they like it with a delicious selection of savory and sweet toppings.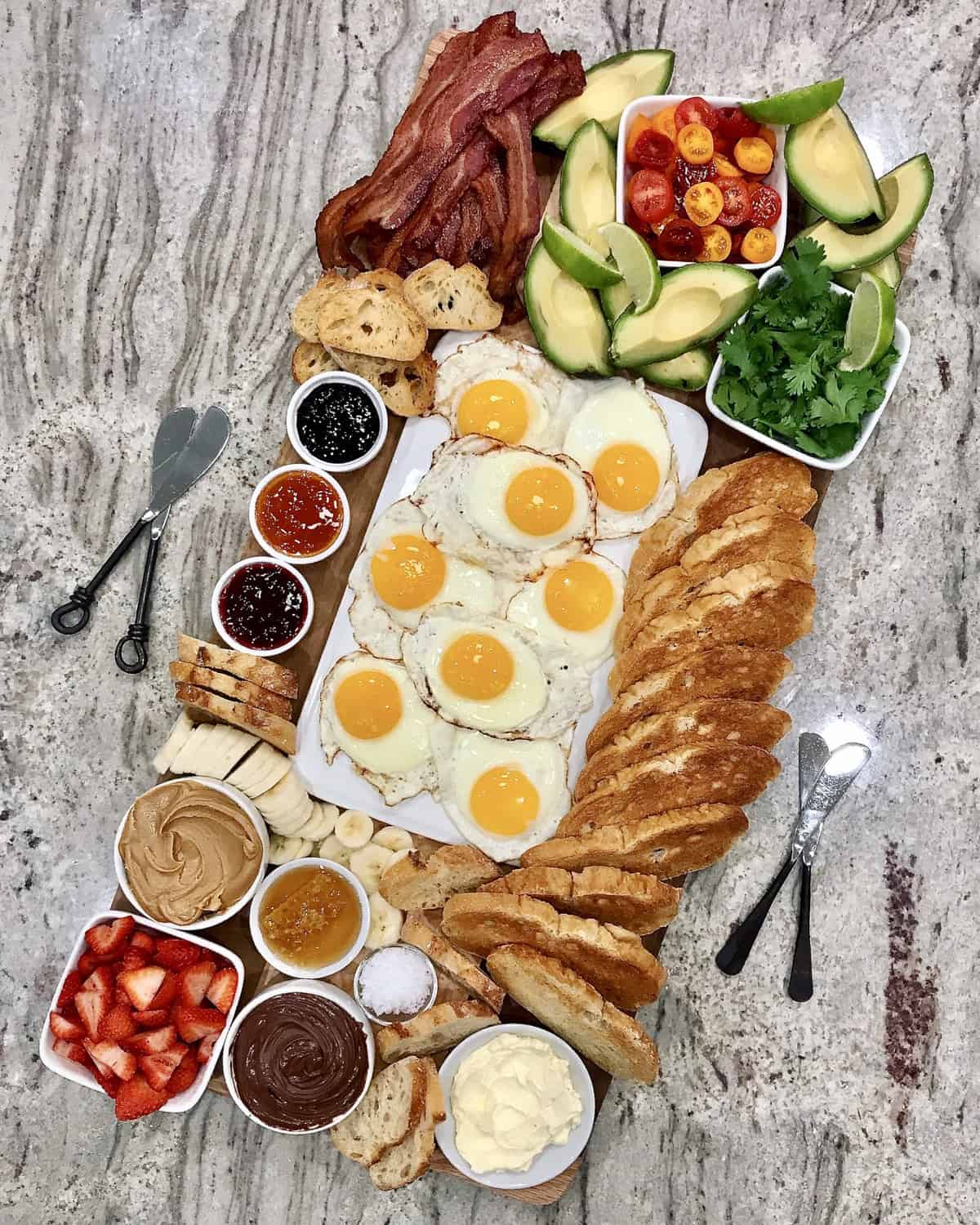 New Year's Day brunch at its very best! My Bagel Board makes a flexible, creative, and delicious meal. With a variety of fresh toppings and spreads, it offers something yummy for everyone!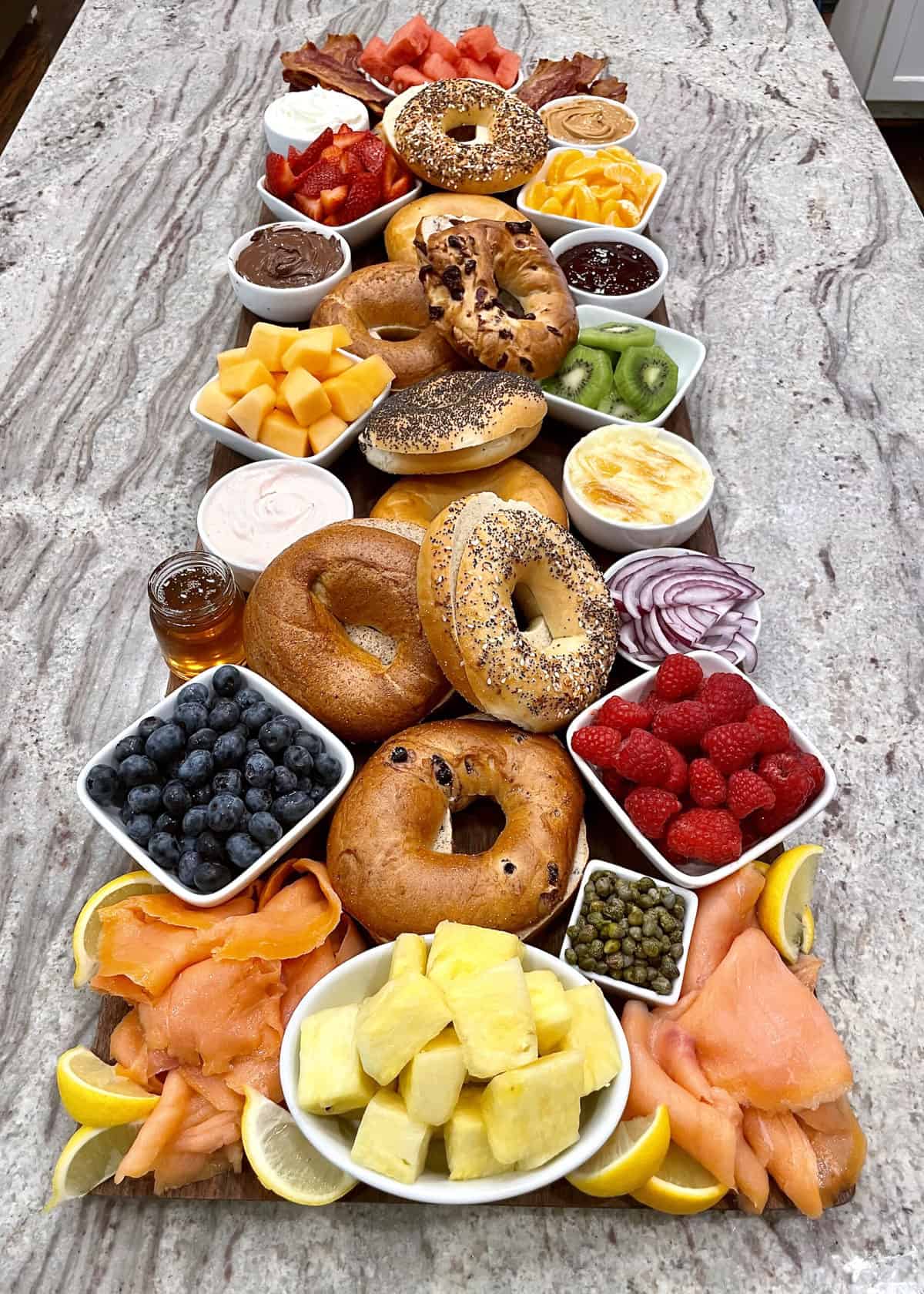 This Donut Board is piled high with fresh, delicious donuts from your favorite donut shop, mixed in with fresh fruits, crispy bacon and cold milk and coffee. With something for everyone to try, it's a donut lover's dream come true!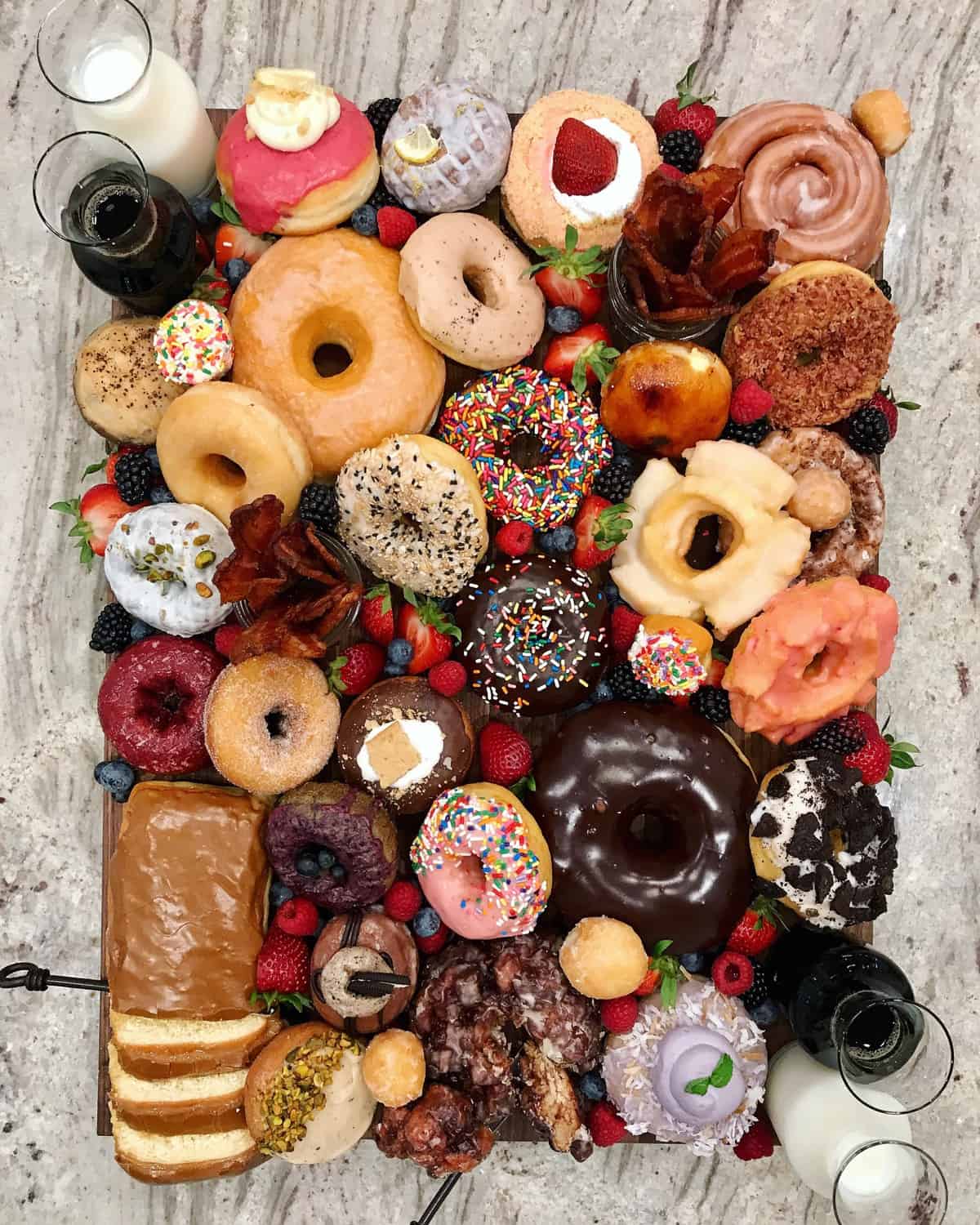 Make breakfast, brunch or brinner grand with an awesome build-your-own breakfast board. Pancakes, waffles, biscuits, bagels and more.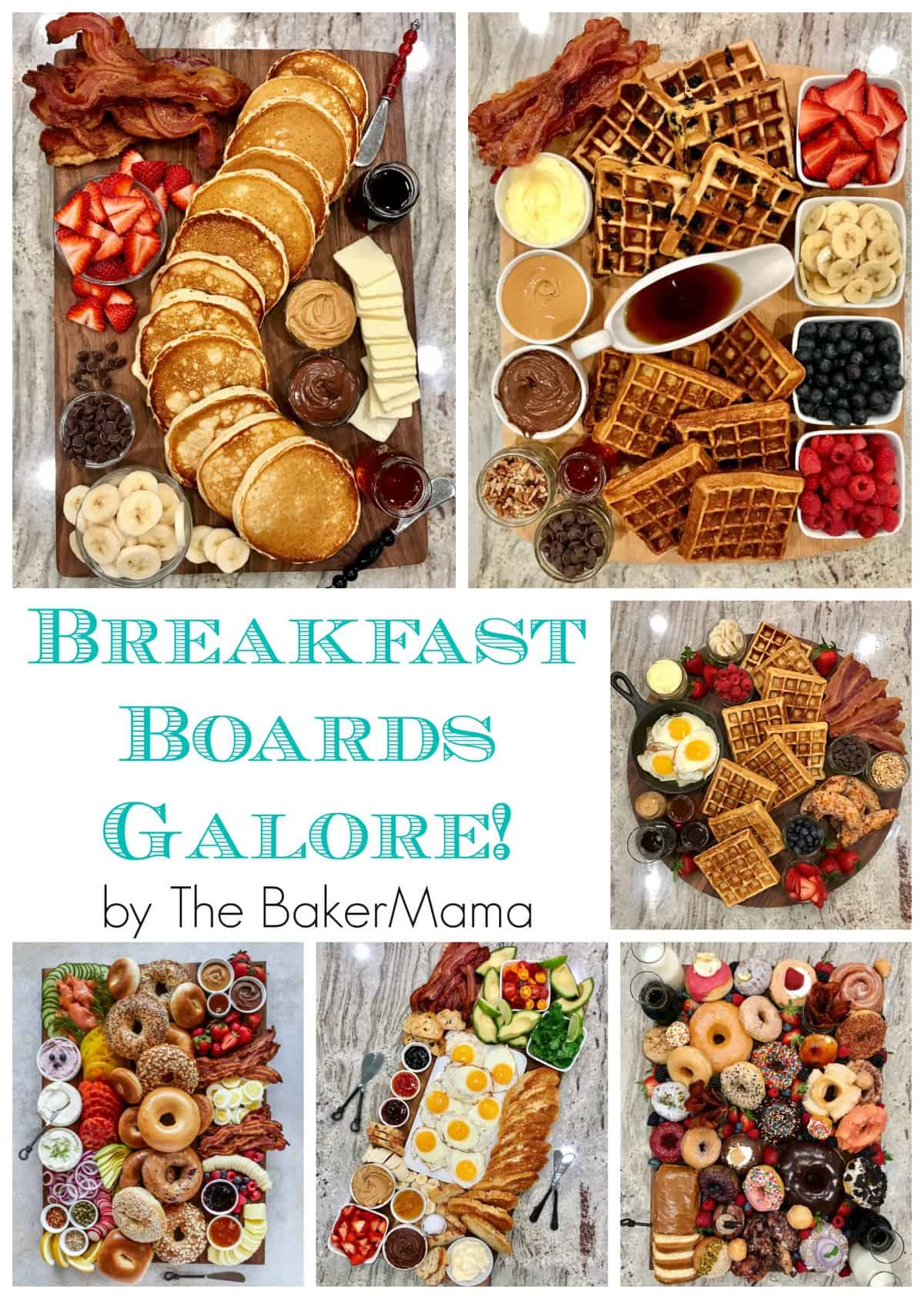 I love mimosas while brunching, but could snack on the Bloody Mary Board all day long! Both boards are in my Beautiful Boards book, which should be restocked everywhere in the new year!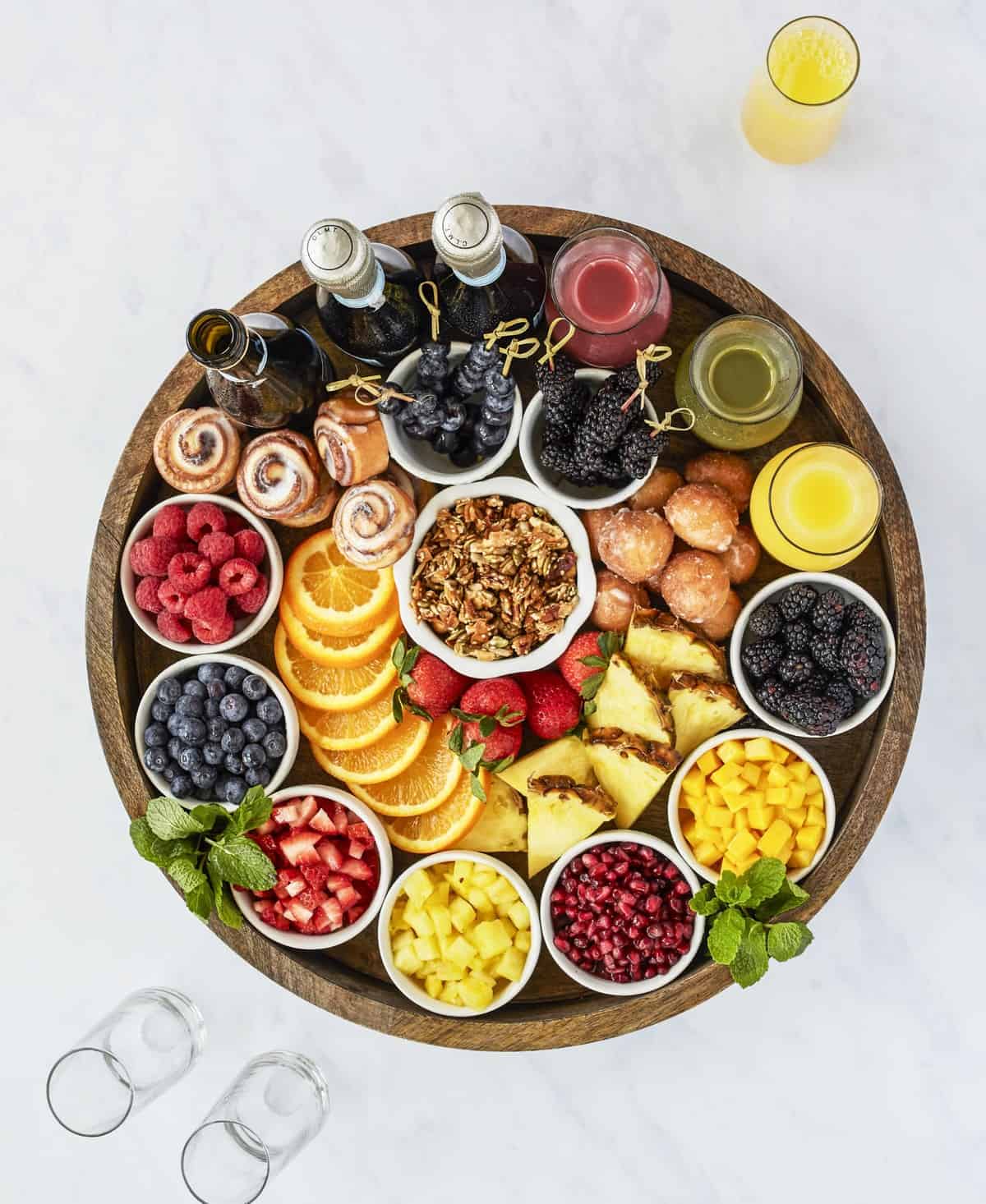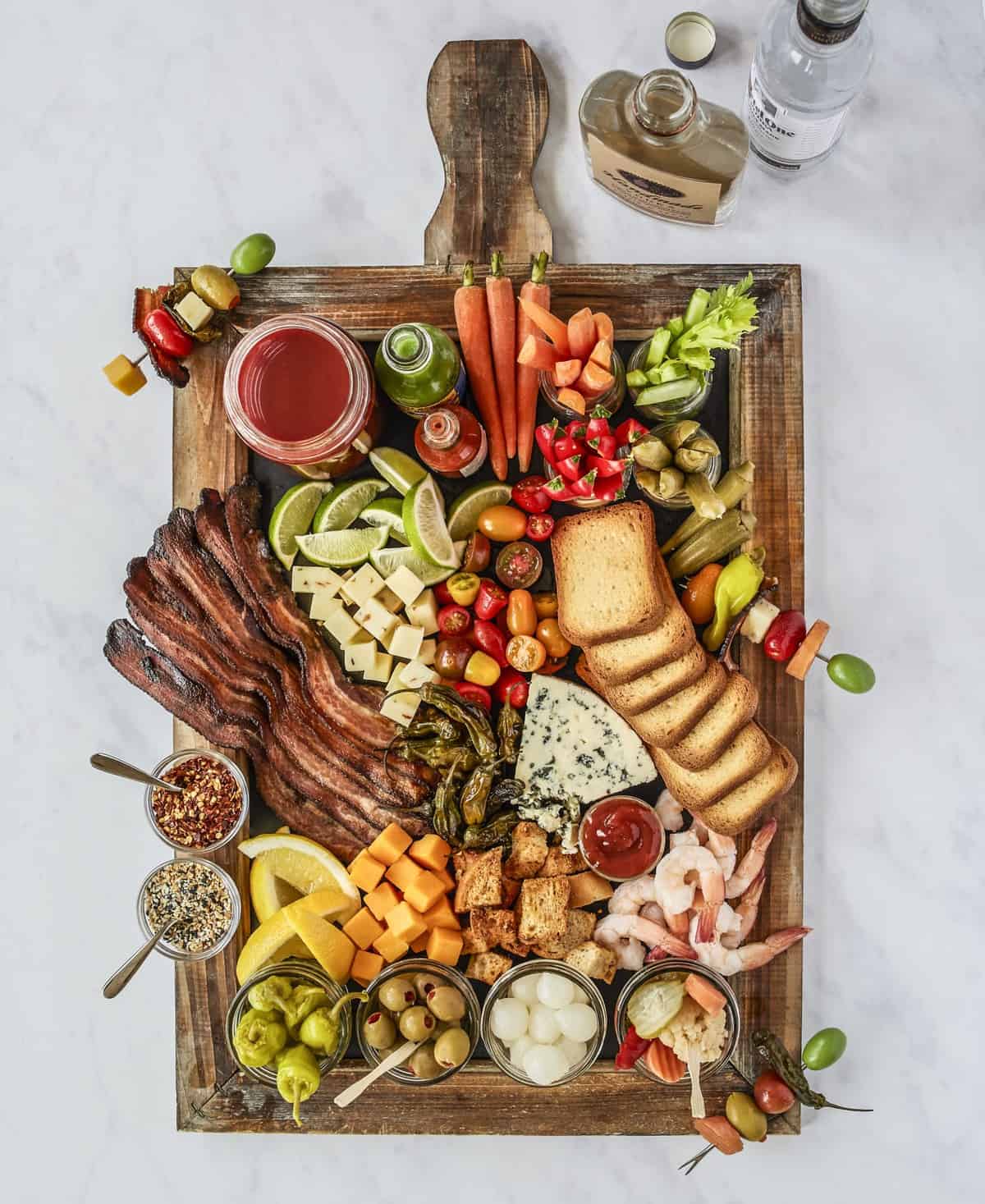 I hope you and your loved ones have a fun, safe and tasty New Year's! Here's to another year of deliciousness together.
When you make one of my recipes, be sure to snap a picture and share it with me on Instagram @thebakermama so I can see.
I just love seeing you make and enjoy the recipes and boards I share.
xoxo,