Host a fabulous fall brunch with this simple yet scrumptious pumpkin-infused spread that everyone around the table will swoon over! Pumpkin Palooza Brunch perfection!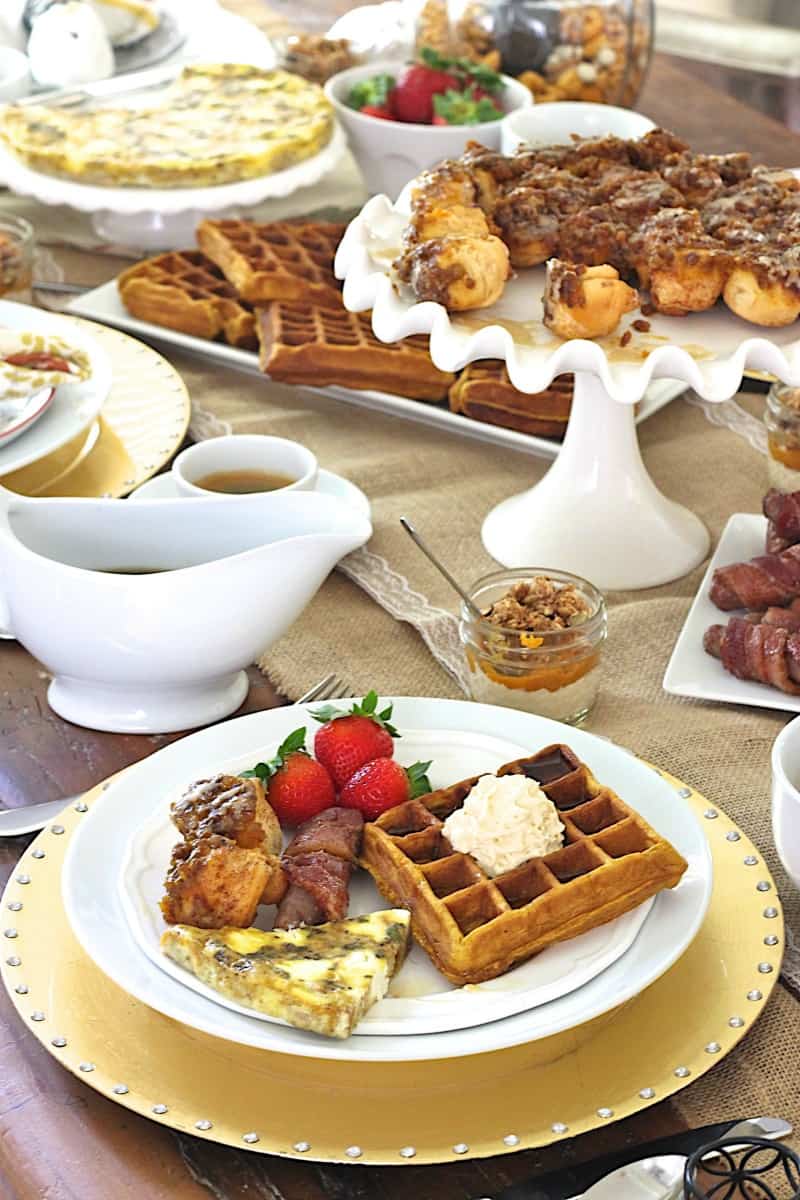 Fall is finally here! Maybe the weather didn't get the memo just yet (especially here in Dallas!), but my kitchen did and all the aromas and tastes of fall are quickly filling our home. So comforting and so delicious!
Come fall, our weekends are full of family, friends, and food…food…food. To celebrate the first days of fall, I hosted this fabulous brunch with a pumpkin-infused menu that was all kinds of deliciousness! From pumpkin eggnog waffles topped with pumpkin whipped cream to a sweet and savory pumpkin swirled frittata with goat cheese and sage, our plates were filled with fall's favorite flavor…pumpkin!!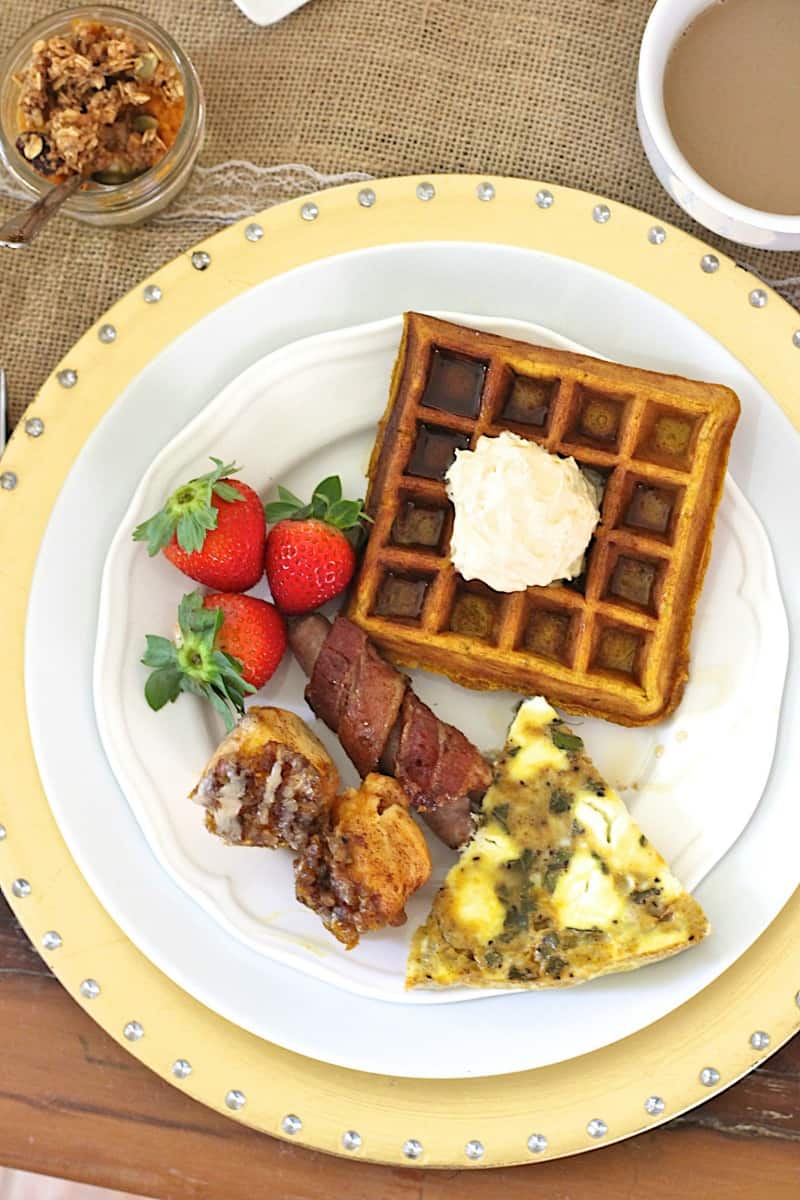 Hosting a homemade brunch doesn't have to be daunting to be delicious. One stop at Kroger is all it took to get everything I needed to make this brunch. Kroger's aisles are now packed with pumpkin products making it so easy to pull together this pumpkin inspired menu. With pumpkin butter, pumpkin eggnog, pumpkin spice rolls and, of course, canned pumpkin and pumpkin pie spice (just to name a few!), the pumpkin options were plenty.
A successful brunch needs to be big (you're combining two meals after all!) and cover all the bases. Waffles, eggs, meat, fruit, yogurt, granola, sweet rolls and lots of coffee come together to make this brunch plentiful and crowd-pleasing.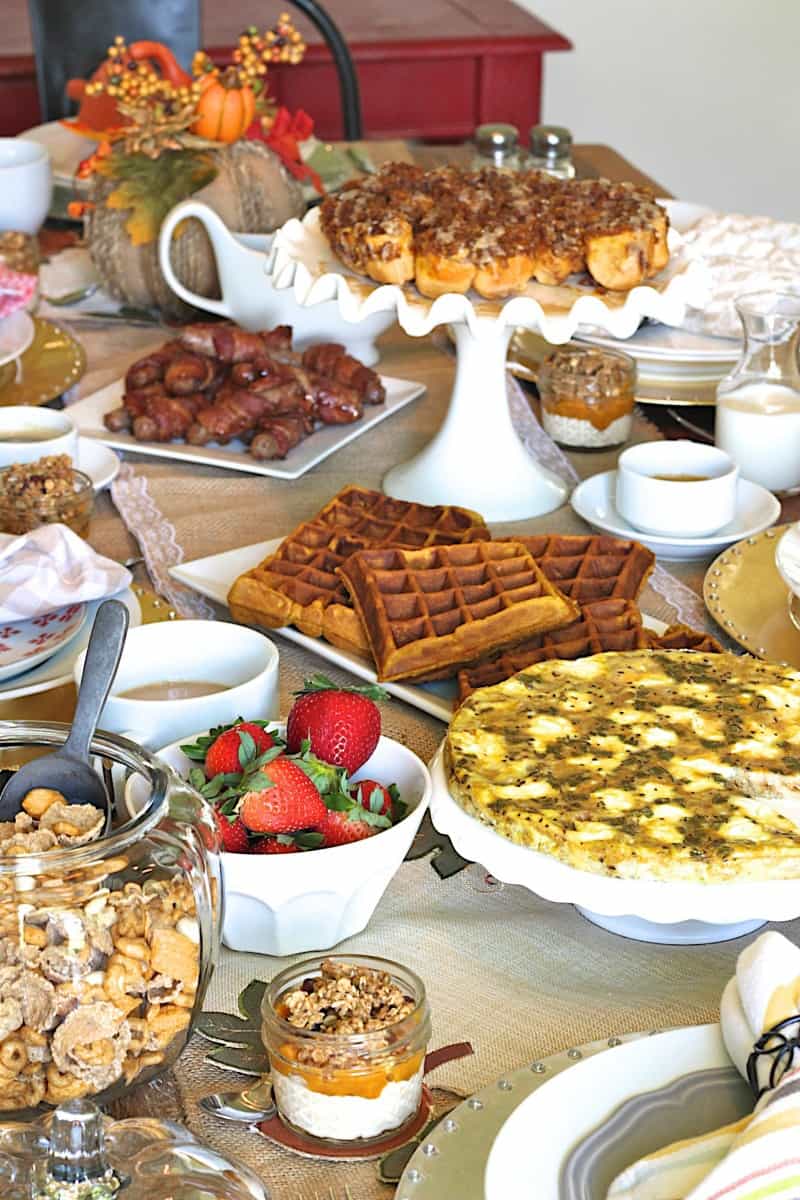 Let me walk you through the menu and show you how simple it is to host a stunning fall brunch that will bring everyone to the table. All of these recipes are seriously so easy and each one is seriously delicious. Here's the menu:
Pumpkin Yogurt & Granola Parfaits
Pumpkin Swirled Goat Cheese Frittata with Sage
Bacon-Wrapped Sausages with a Maple Pumpkin Spice Glaze
Mini Pumpkin Pecan Sweet Rolls
Fruit
Pumpkin Spice Lattes
Pumpkin Cereal Mix
I'm a firm believer that one can never have too much pumpkin and this meal goes to prove, the more pumpkin the better. The way pumpkin flavors are weaved into each dish of this brunch menu will have pumpkin lovers rejoicing.
First up are these adorable little Pumpkin Yogurt & Granola Parfaits made with layers of Noosa pumpkin yoghurt, pure pumpkin, and Simple Truth Pumpkin Seed Pecan Granola Clusters.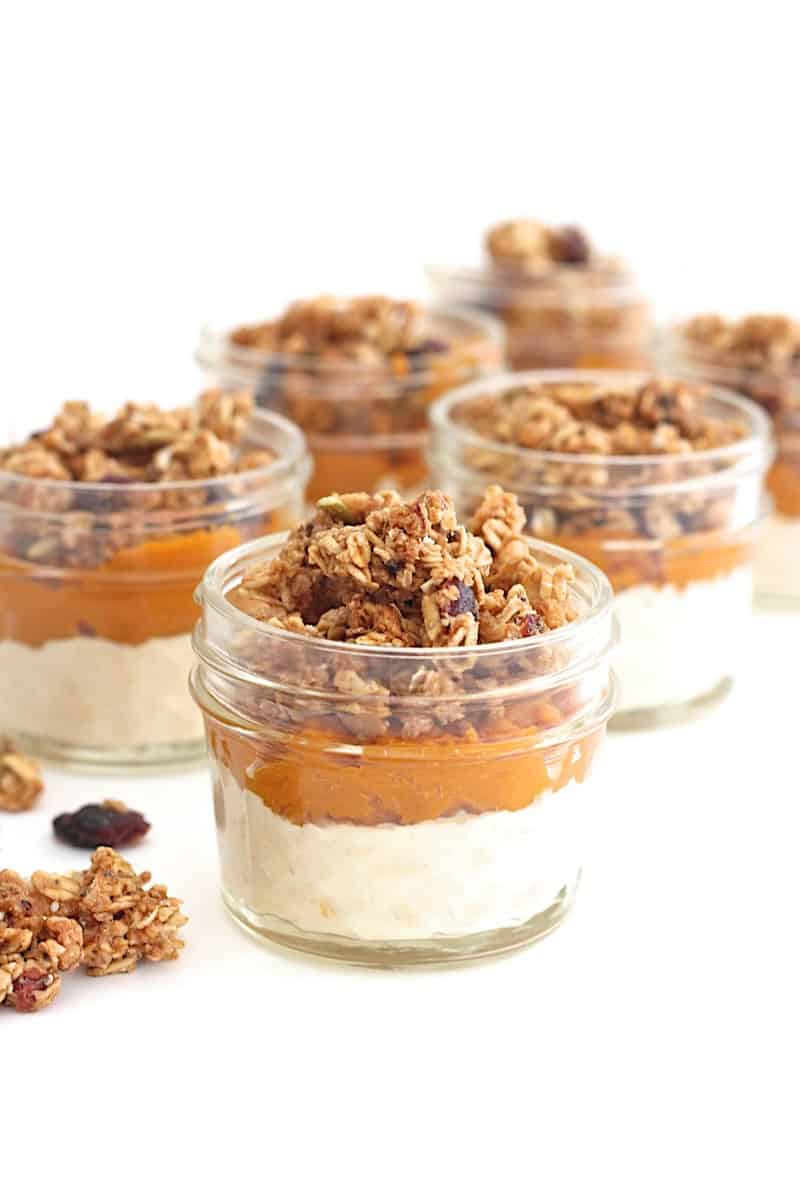 What's a brunch without waffles?! Pumpkin eggnog adds the perfect richness and spice to these big, crispy on the outside, fluffy on the inside Pumpkin Eggnog Waffles. Top them with a little pumpkin whipped topping and all your pumpkin dreams come true!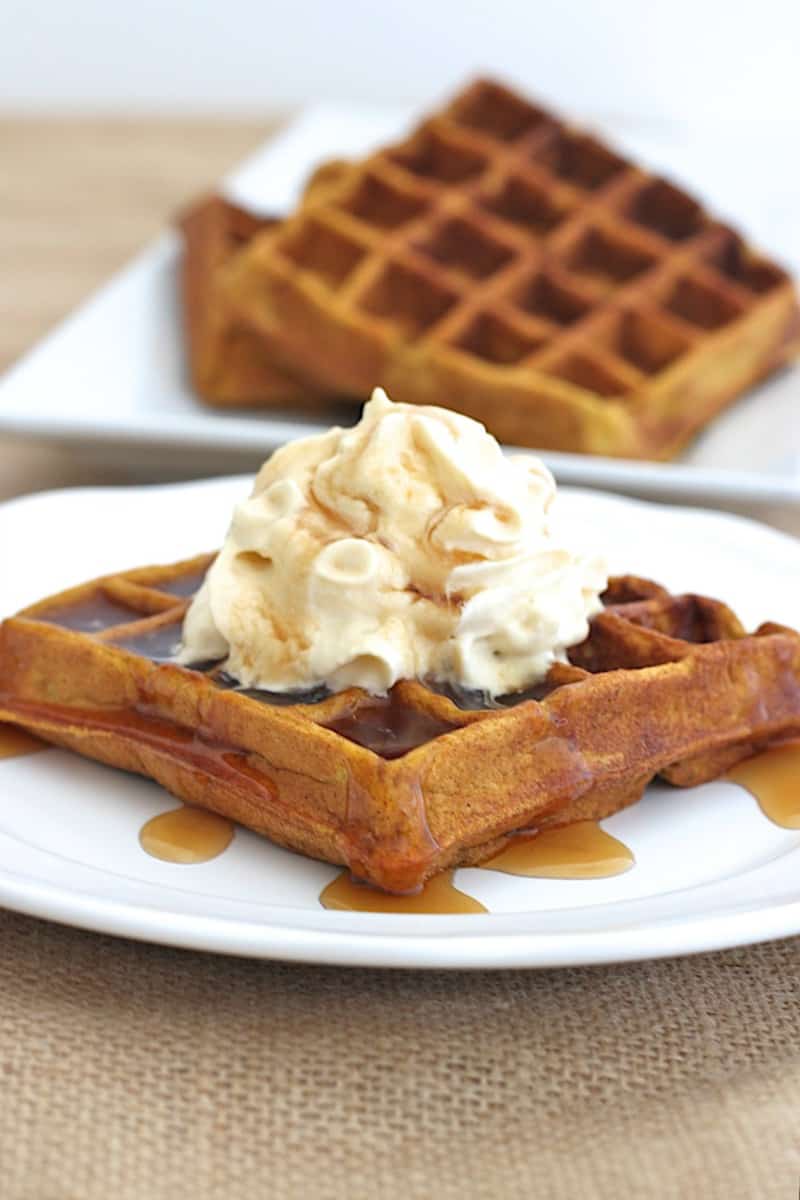 You might have never thought to combine pumpkin with eggs, but hear me out, the combo works and it works really well! This Pumpkin Swirled Goat Cheese Frittata with Sage is a sweet and savory treat to your taste buds. The creaminess of the slightly sweetened and spiced pumpkin swirled throughout the silky eggs with dollops of rich goat cheese and bits of fresh sage is pure pleasure to the palate.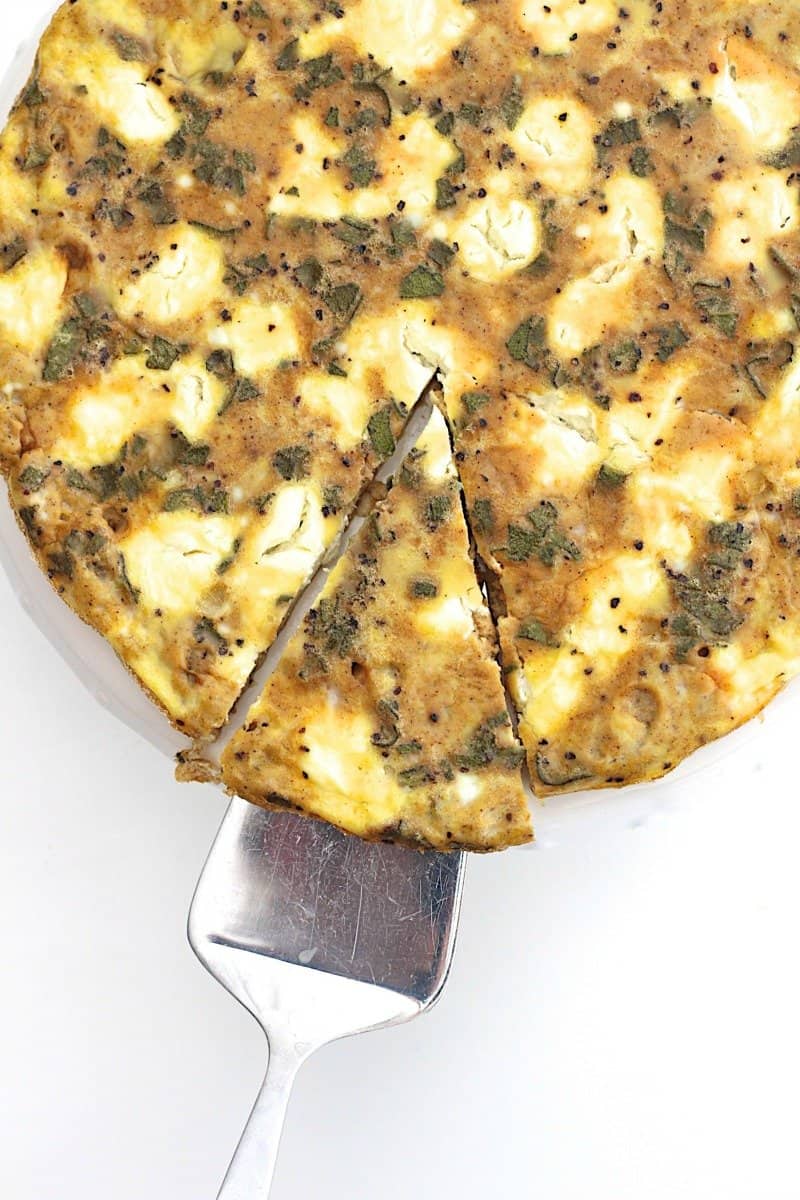 Bacon-wrapped sausages! Enough said, right?! Nope…I've taken it a delicious step further. Bacon-Wrapped Sausages with a Maple Pumpkin Spice Glaze. Oh my! The sweetness of the glaze and the savoriness of the meats makes these an easy and awesome accompaniment to this beautiful brunch.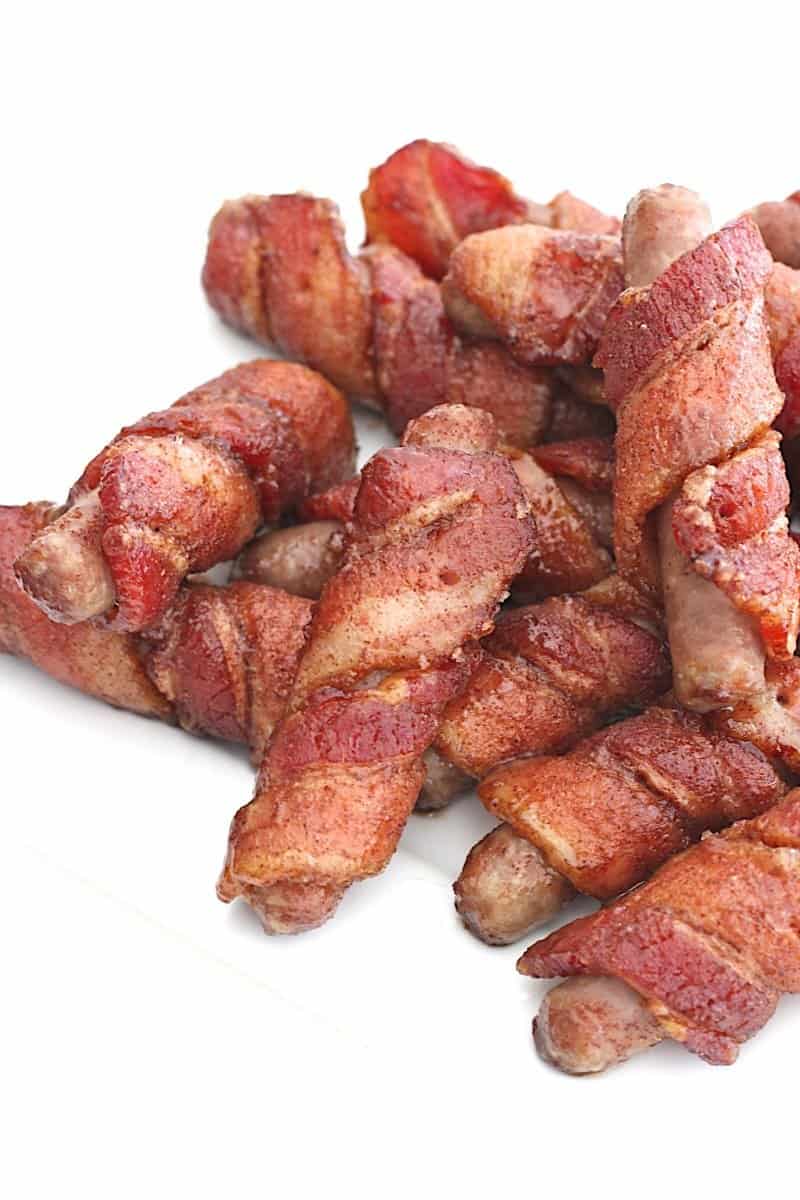 These Mini Pumpkin Pecan Sweet Rolls might be mini, but they're mighty in flavor and yumminess! Just 3 ingredients and about 30 minutes is all it takes to make these adorable little bites of pumpkin bliss.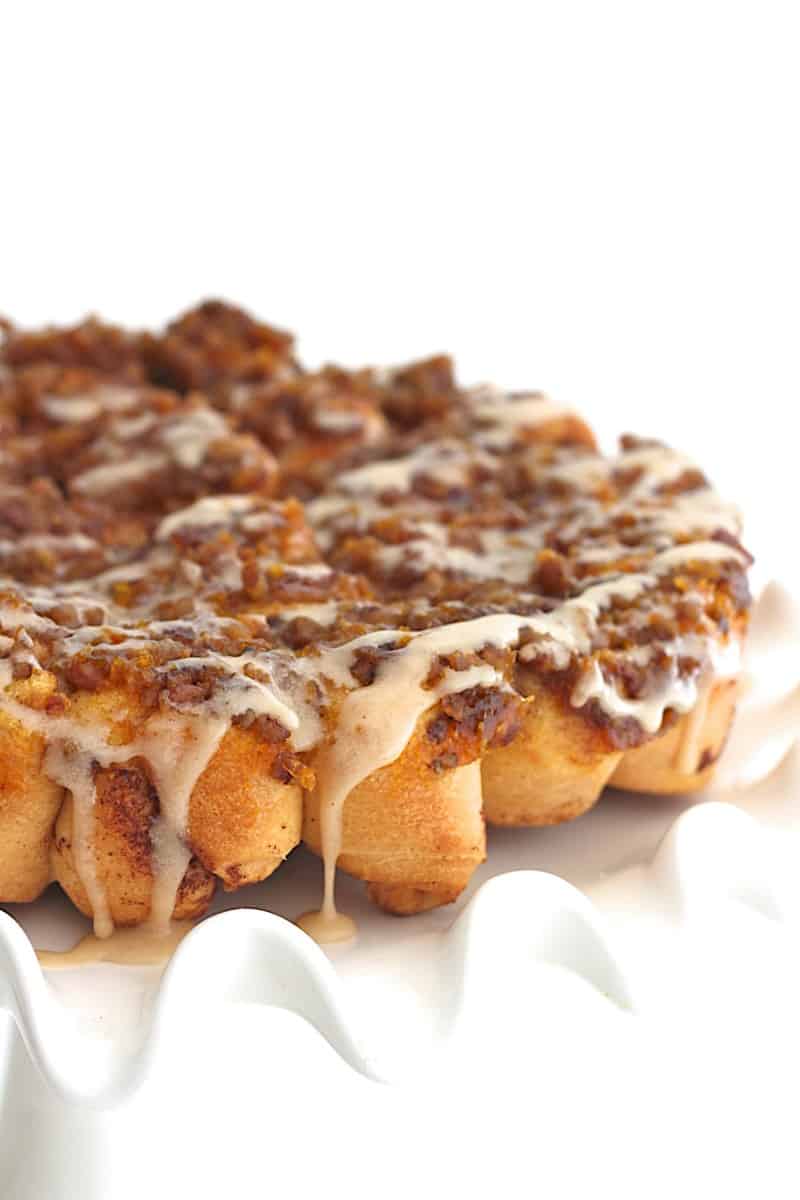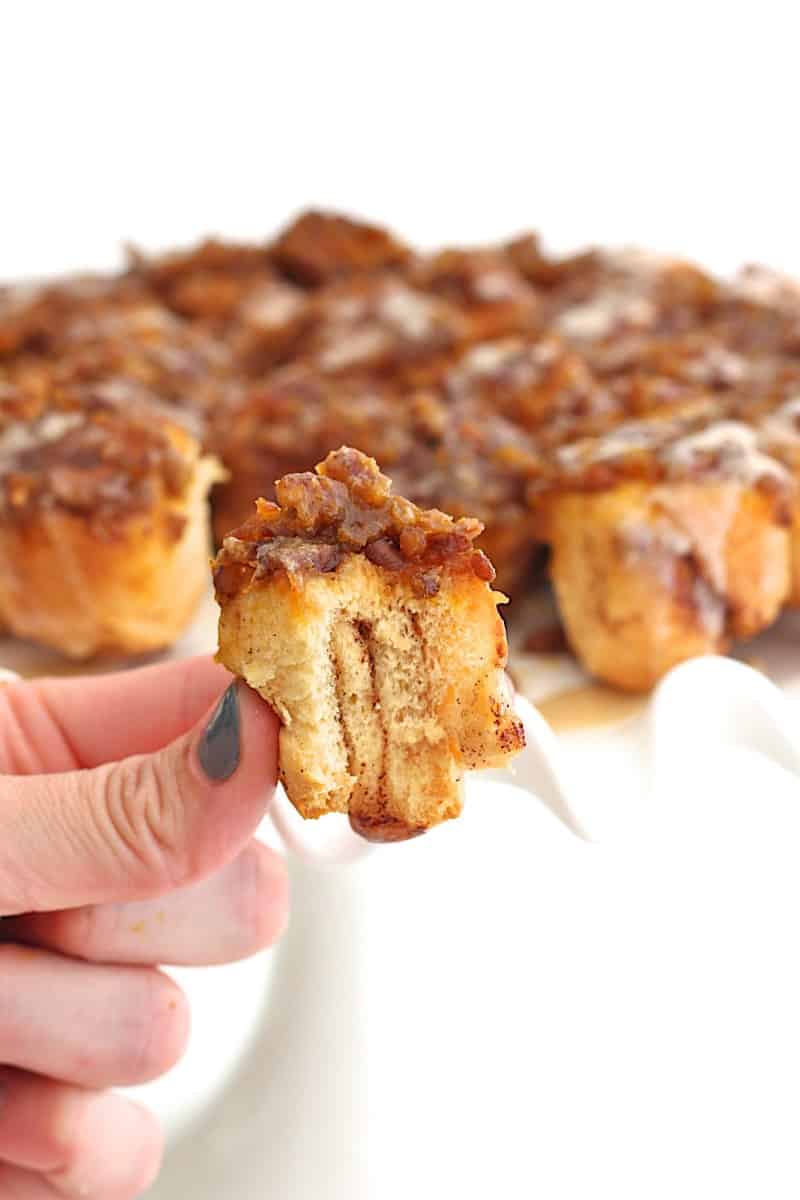 One thing I always do when hosting is set out a snack or appetizer for guests to munch on while we finish preparing the food. For this brunch, a simple pumpkin spice cereal mix made with Pumpkin Spice Cheerios, Pumpkin Puffins, Kellogg's Pumpkin Spice Crunch cereal and yogurt covered raisins got everyone in the mood for more pumpkin!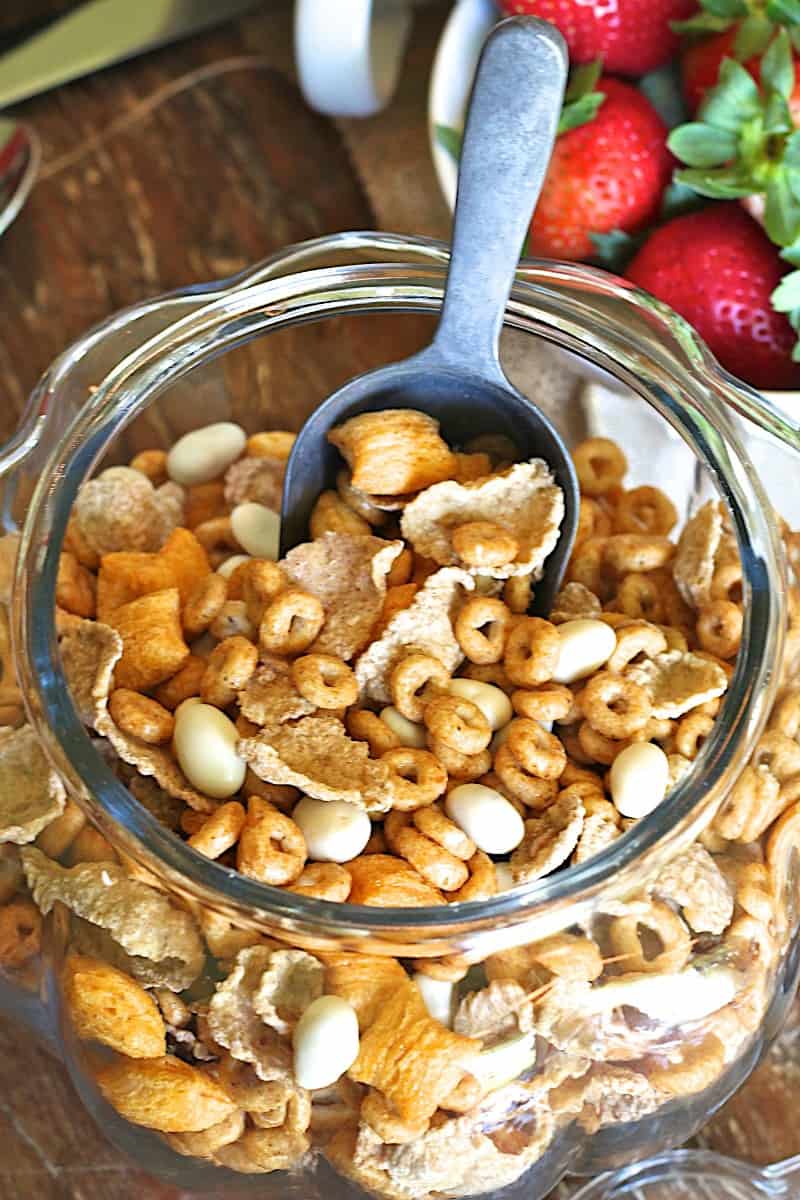 Starbucks instant pumpkin spice latte packets made it super easy to serve up lattes for those who wanted one while others enjoyed black coffee with Kroger pumpkin spice coffee creamer and some a cold glass of Kroger pumpkin eggnog. Pumpkin to wash down all the pumpkin…perfection!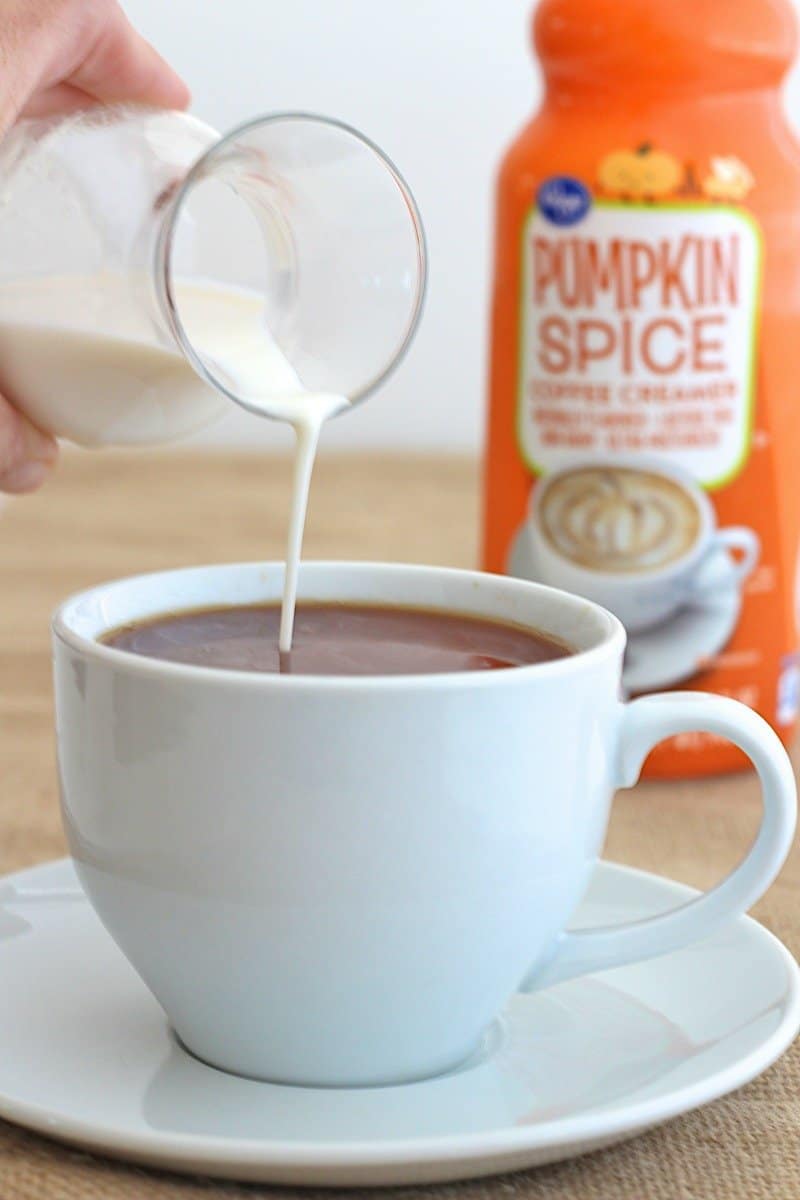 It was a Pumpkin Palooza in every way from the table decor to the delicious food. Give pumpkin a proper fall welcome with this pumpkin-everything brunch. Your friends and family will love it!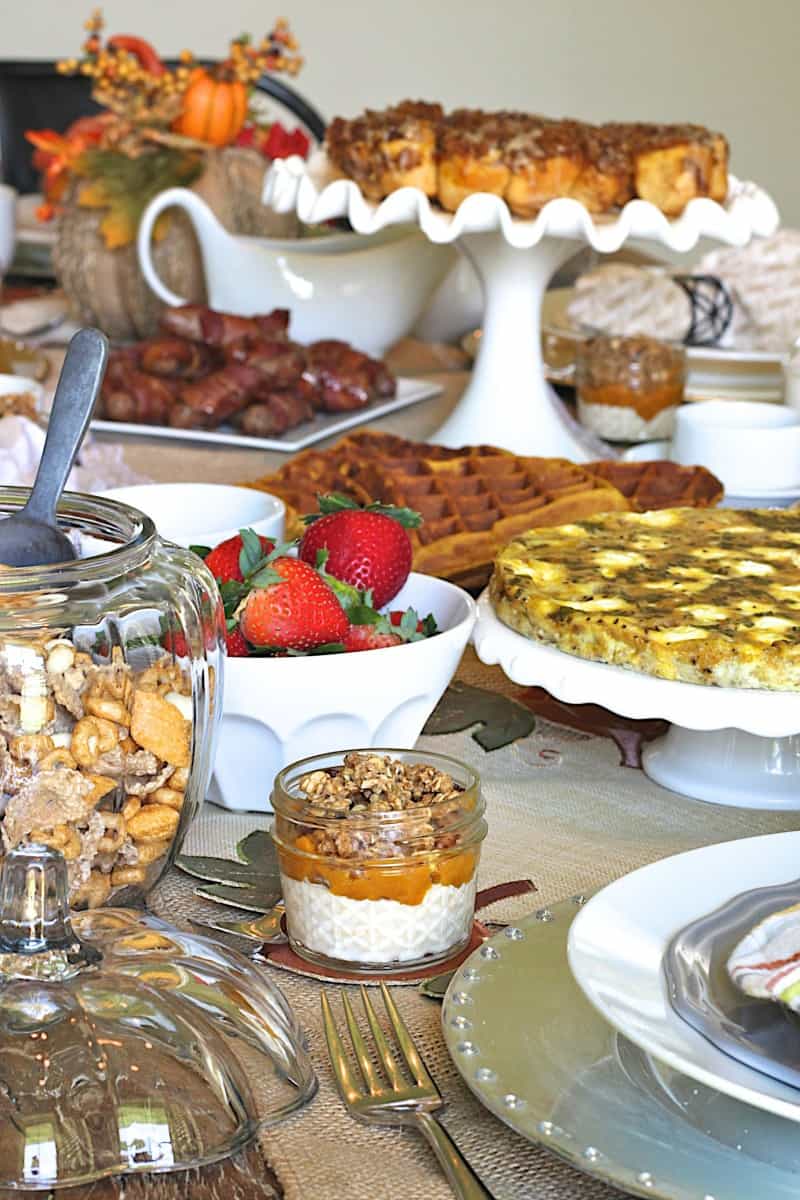 Happy fall, y'all!
xoxo,


This Pumpkin Palooza Brunch was created as part of my partnership with Kroger however thoughts and opinions are certainly my own!