Don't have any on hand? Learn how to make your own sweetened condensed milk.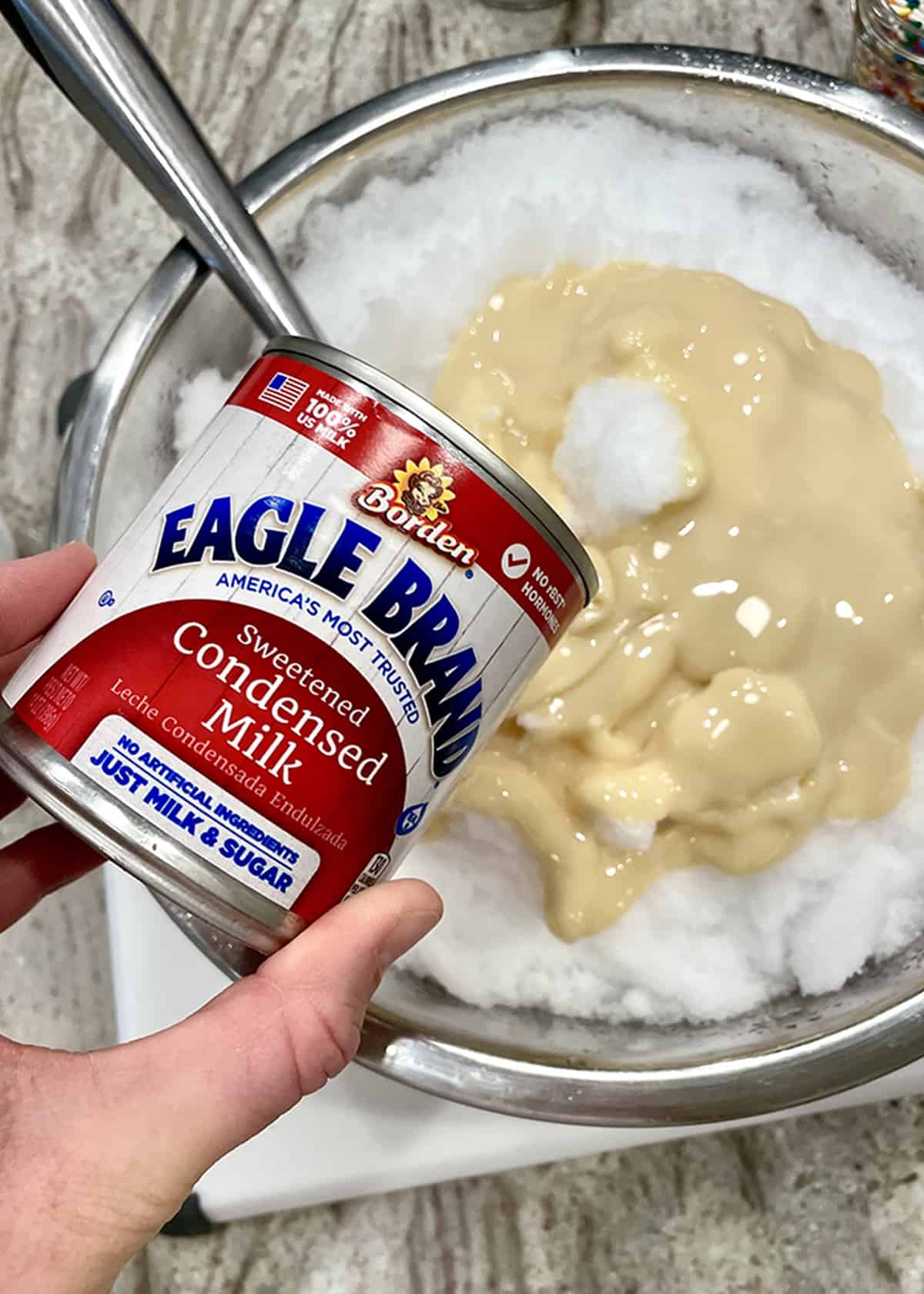 What is Sweetened Condensed Milk?
Sweetened condensed milk is really just milk and sugar that's been boiled down. It's used to add sweetness and creaminess to things without all the extra liquid in the milk. You can buy it at the store in cans, or, if you're in a bind, you can make your own!
How to Make Sweetened Condensed Milk
This is one of my very favorite kitchen hacks! It's not as quick as some, but it's very useful. Here's how to make your own sweetened condensed milk:
Add 2 cups of milk and 1 cup of granulated sugar, honey, or maple syrup to a heavy saucepan over medium-low heat.
Whisking continuously, bring it to a slow simmer.
Continue to simmer, whisking often, for 35-40 minutes, or until the mixture has reduced by half, thickened and is starting to turn an off-white color.
Then remove from the heat and whisk in the vanilla.
Let the condensed milk cool completely and store in a sealed jar or container in the refrigerator for up to 1 week.
Hope this helps! ❤️
xoxo,