Burger night, done right with this easy and delicious crowd-friendly menu!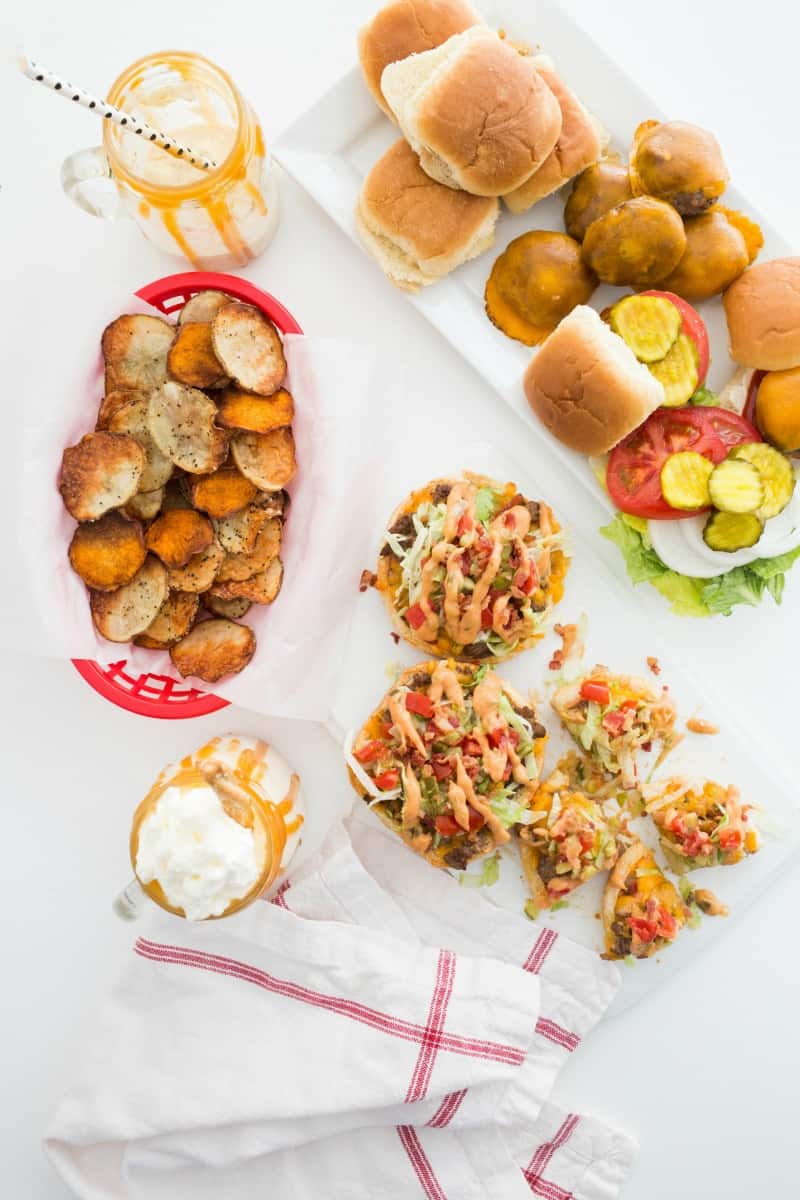 We're halfway through March and I can smell spring sneaking up on us here in Texas and I say bring it! Bring on the green grass, blooming flowers, sunshine, warmer temperatures and all the time outside we can get.
Bedtime definitely gets pushed back in the spring as we spend every minute of daylight outside…playing ball, going on walks or just laying in the grass looking up at the clouds as the sun sets. I love how everyone's out and about in the evenings and how we all eventually end up migrating to someone's yard to watch all the kids play a friendly game of flag football or freeze tag.
As it starts to get dark, it always happens. We moms all look at each other in panic realizing we haven't prepared dinner. Our kiddos have worked up a hunger and nothing is ready for them to eat when they walk back in that door.
So a few Fridays ago, I decided to make a night of it and invite everyone over to our house for a casual burger night…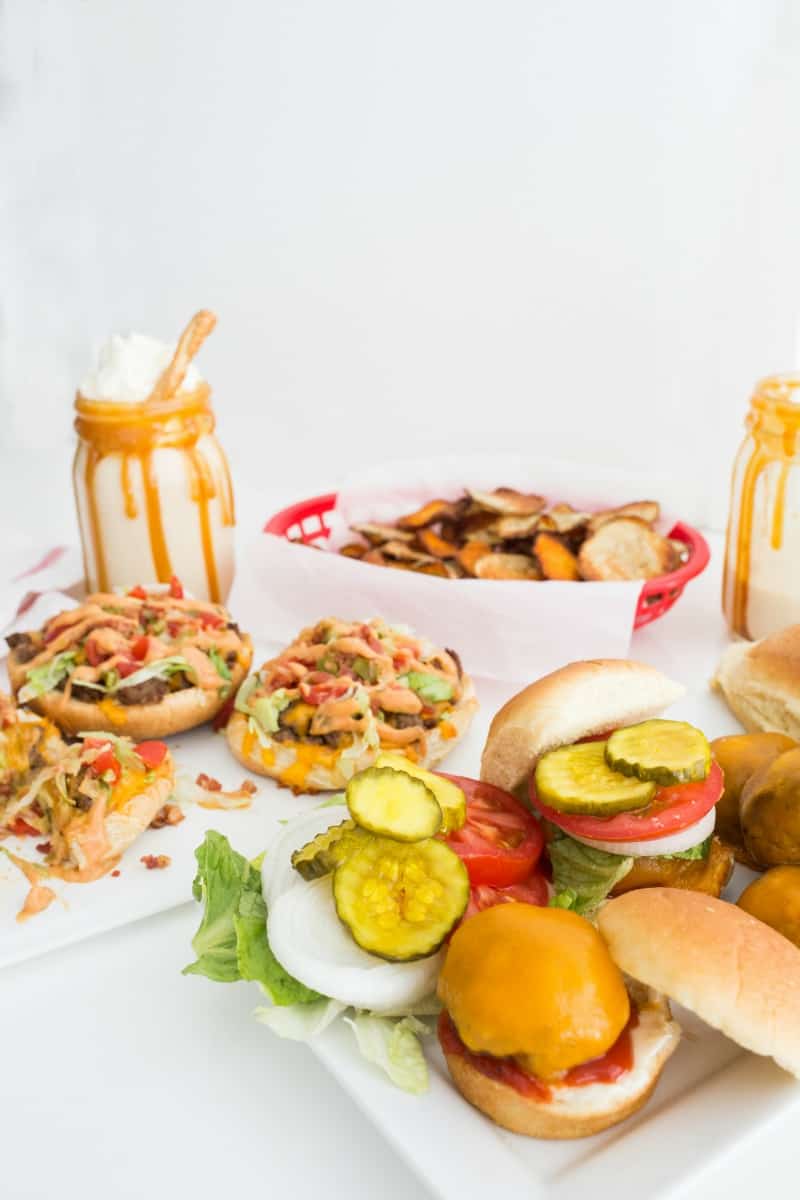 We're talking Skillet Sliders, Cheeseburger Bun Pizzas, Baked Sweet & Salty Potato Chips and Salted Caramel Pretzel Milkshakes, oh my! Now that's a Friday night, done right!
I used all-natural, Texas-raised Nolan Ryan Beef along with Kroger's local produce and quality accompaniments to bring this tasty menu to life. I was able to easily prep everything ahead of time leaving just the sliders to sear and the pizzas to bake before the hungry crowd came running in ready to be fed.
This menu was a huge hit! Everything is kid-friendly, adult-approved and takes less than an hour to pull together. My kind of meal!
The Skillet Sliders have juicy beef patties that are seared to crusty perfection on the outside while covered in melty cheese and topped with fresh veggies piled high on a soft slider bun…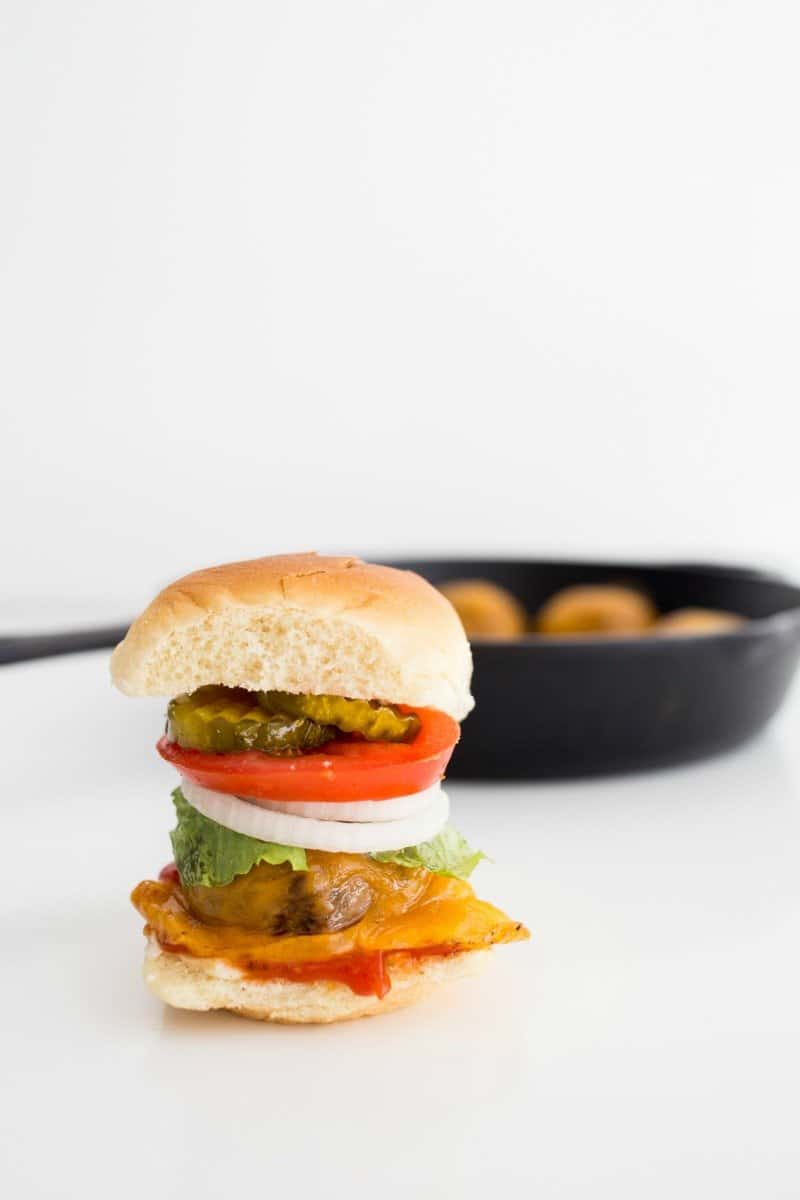 The Cheeseburger Bun Pizzas taste just like a classic cheeseburger but in pizza form on a burger bun with the most amazing "special sauce"…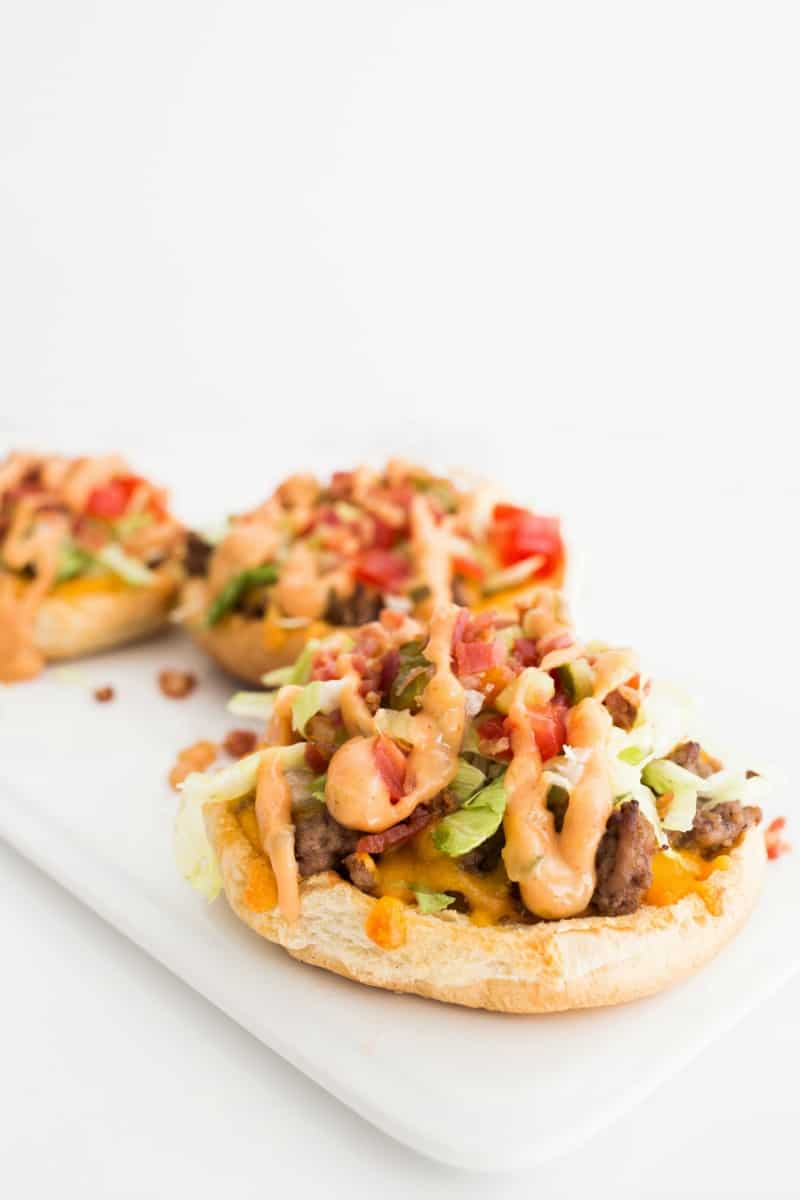 The Baked Sweet and Salty Potato Chips are super crisp with a mix of salt & peppered regular potatoes and sweetly seasoned sweet potatoes….irresistible!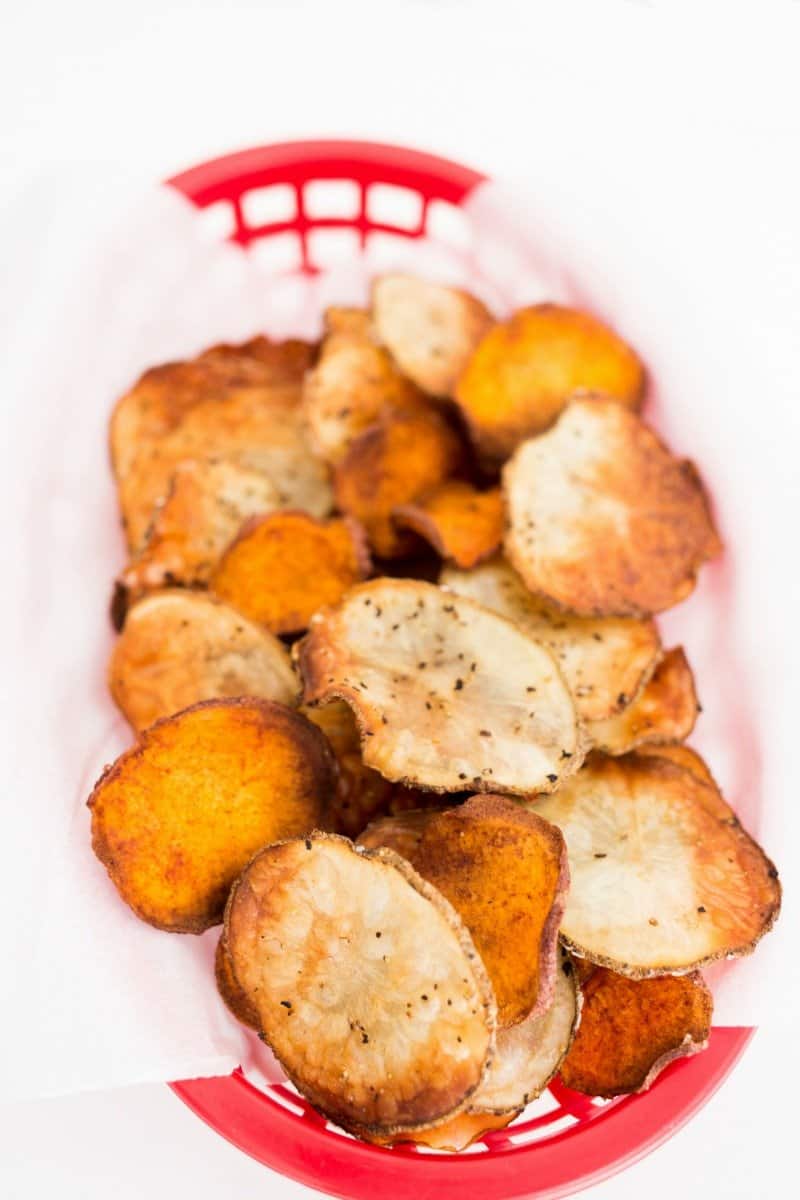 And last, but certainly not least, the Salted Caramel Pretzel Milkshakes will bring all the kids from the yard. These milkshakes will cool everyone off and end the evening on the sweetest of notes…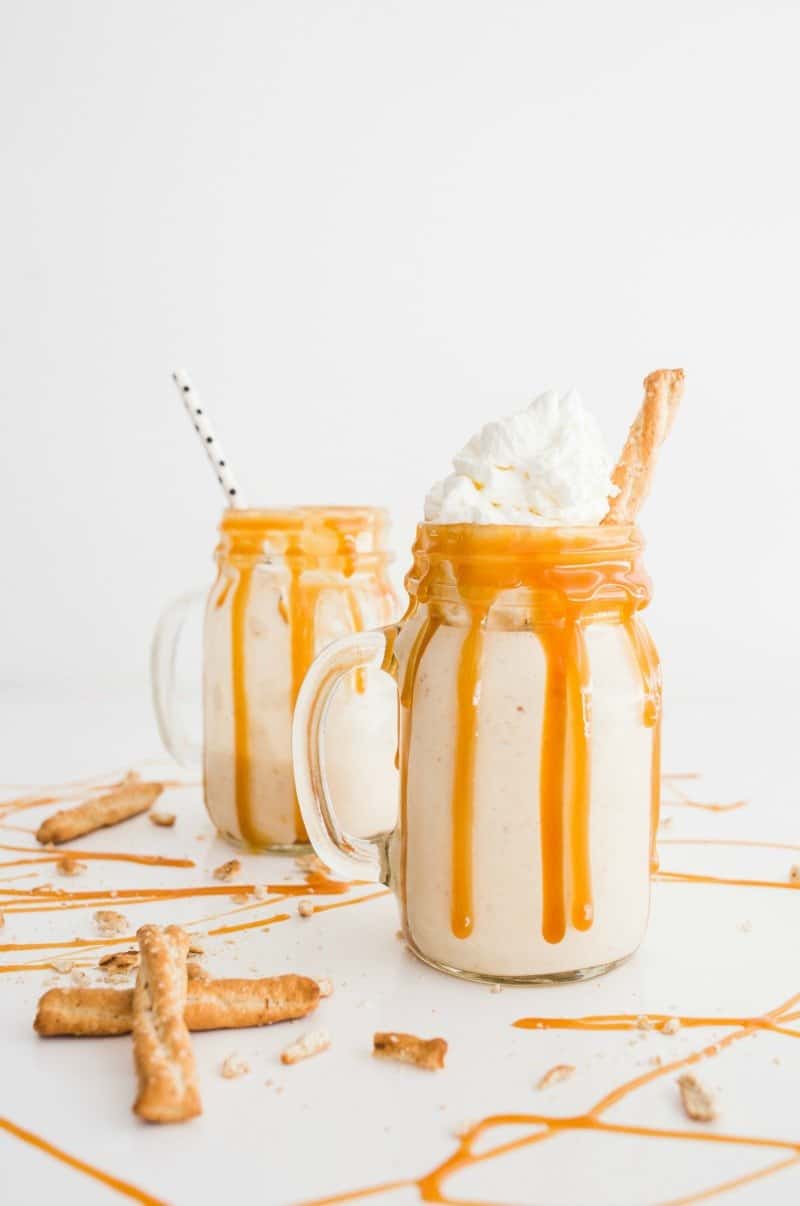 A crowd-pleasing feast your friends and family will go crazy over!
Full Menu:
Baked Sweet and Salty Potato Chips
Salted Caramel Pretzel Milkshakes
We had a such great variety of ways to enjoy a burger this night but another great way for burger night to be a big hit is with this Build-Your-Own Burger Board.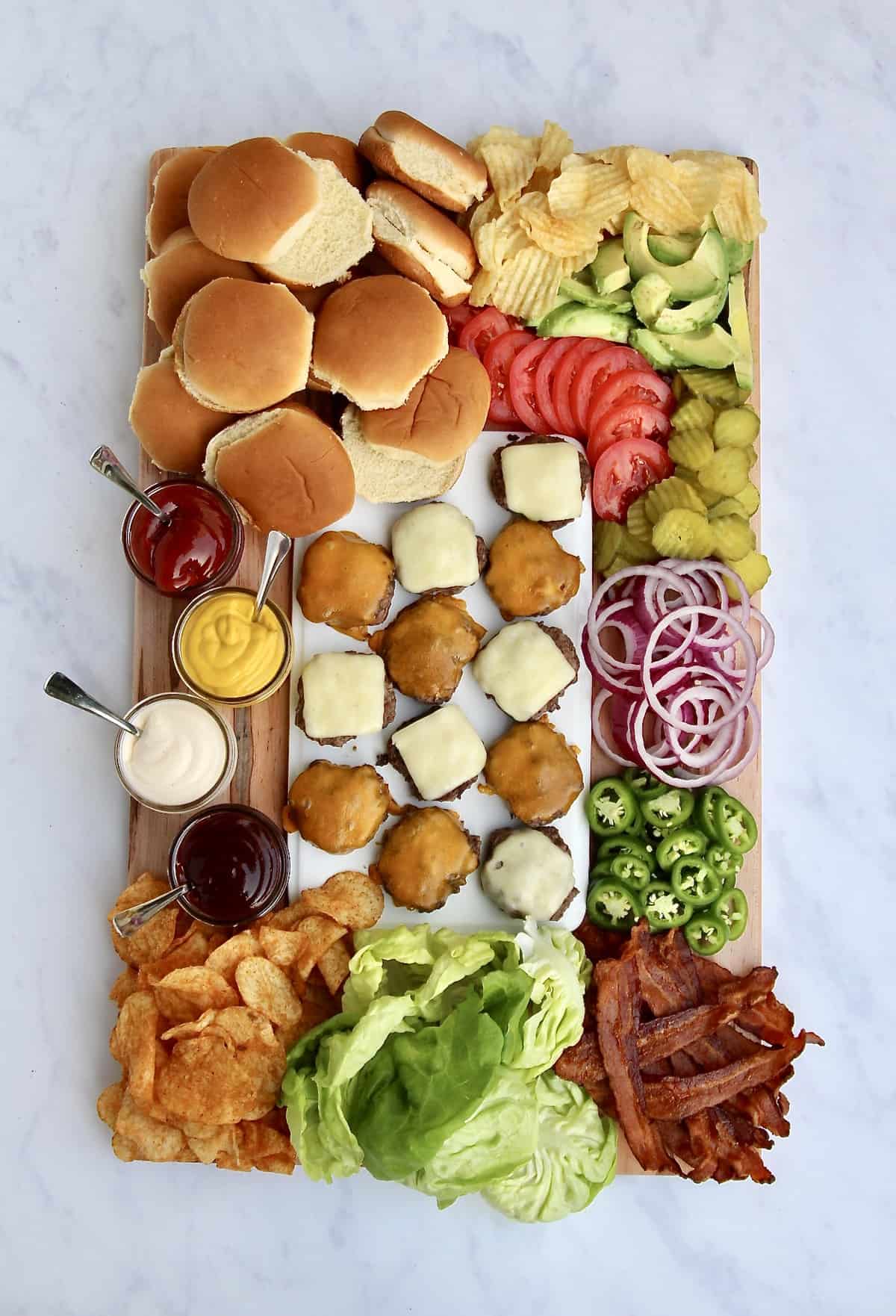 Enjoy!
xoxo,