Find fun and creative ways to celebrate your little scholars as they head back to school with my Back to School Inspiration. Plus get easy breakfast, lunchbox and after school snack ideas for kids!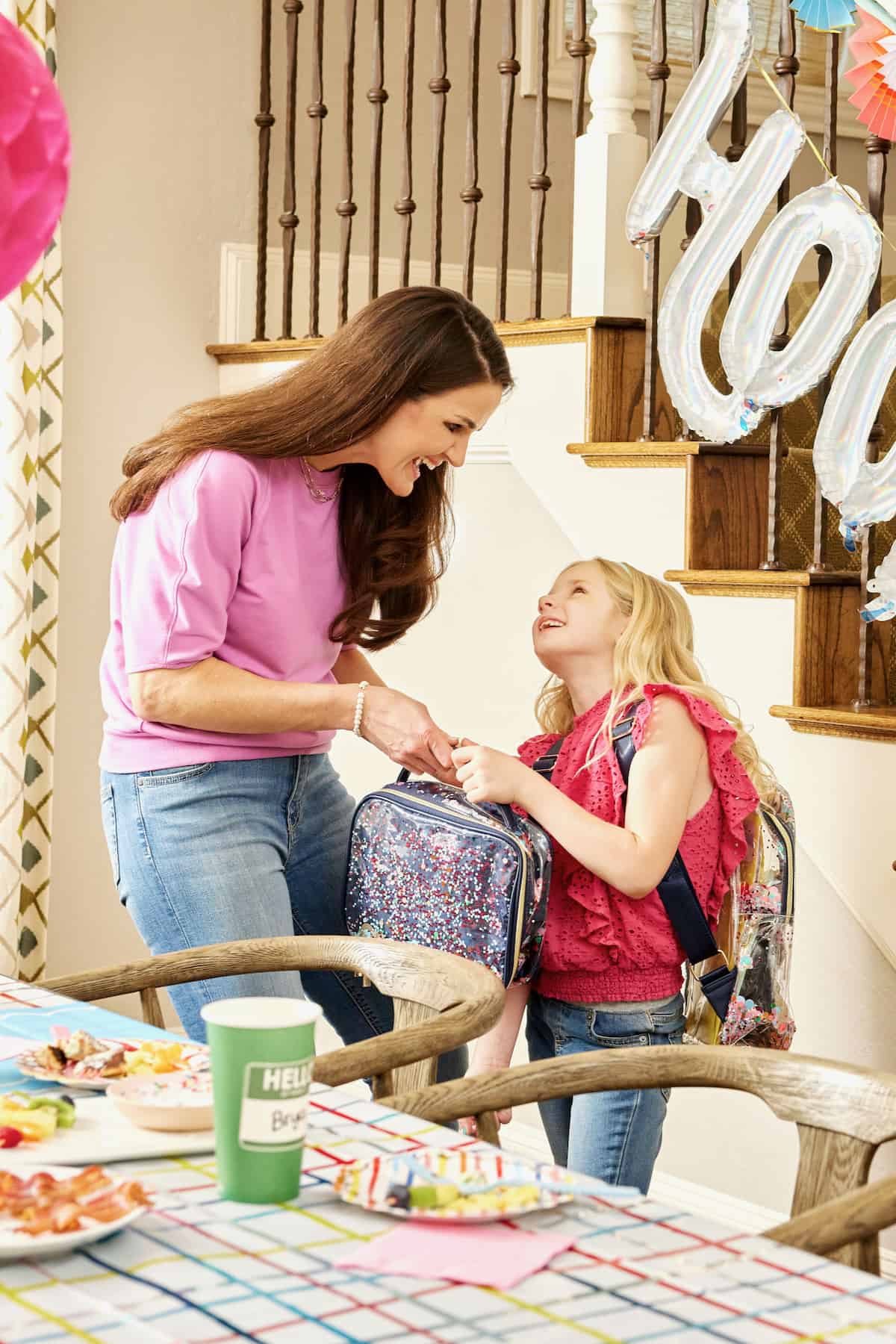 Back to School is a Party!
With four kids, we've had a lot of first days of school. There are some nerves, some excitement. But there's always a celebration! We make a big deal of celebrating each new milestone and first days of school are no exception.
This month, I had the honor of sharing some of my back-to-school inspiration in the first issue of Life's a Party Magazine. You can order a copy here.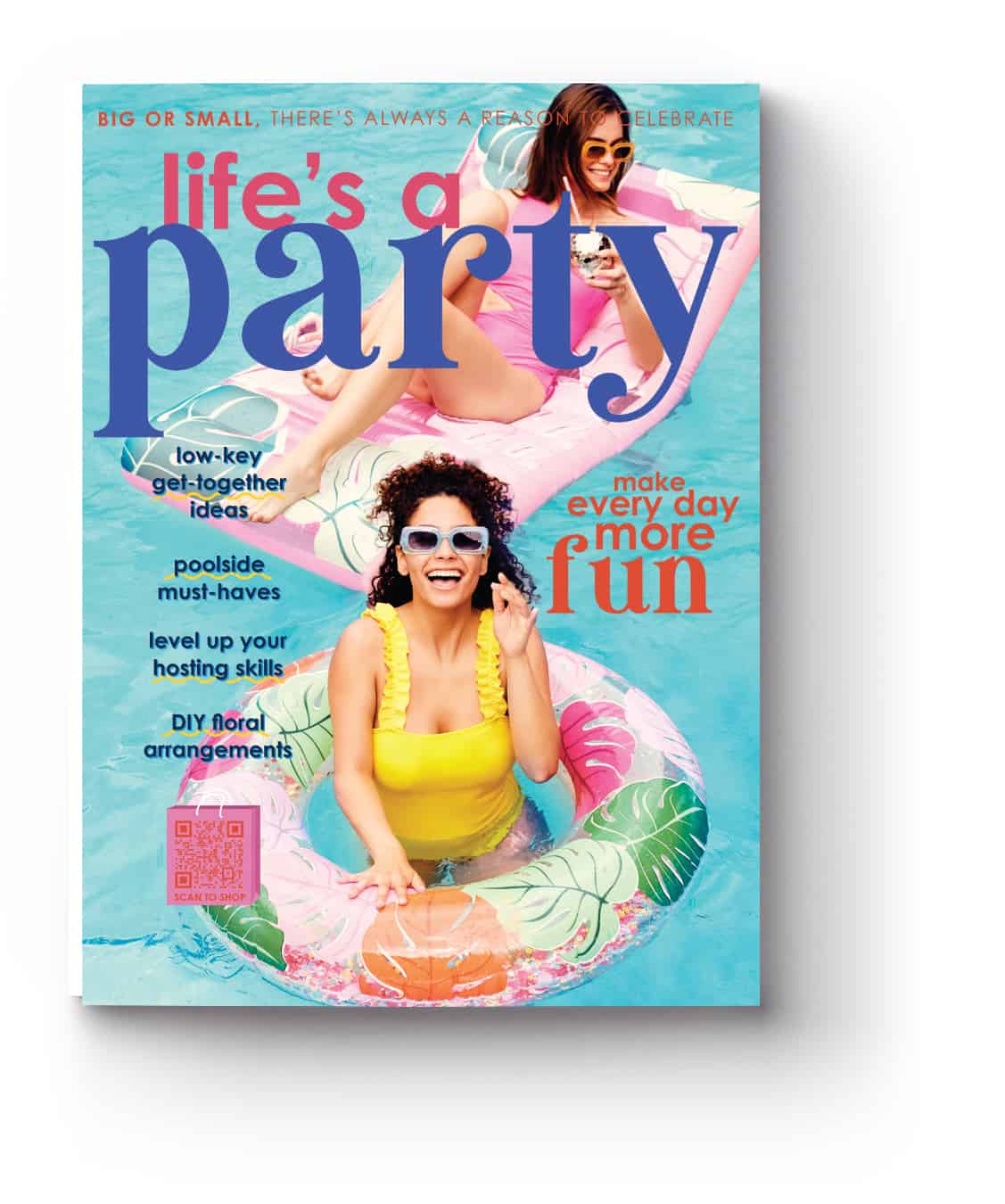 From fun traditions to yummy snacks and treats, I'm sharing ways our family grows closer together at the start of the school year. I hope it inspires you to create wonderful memories with your kids on the first day of school!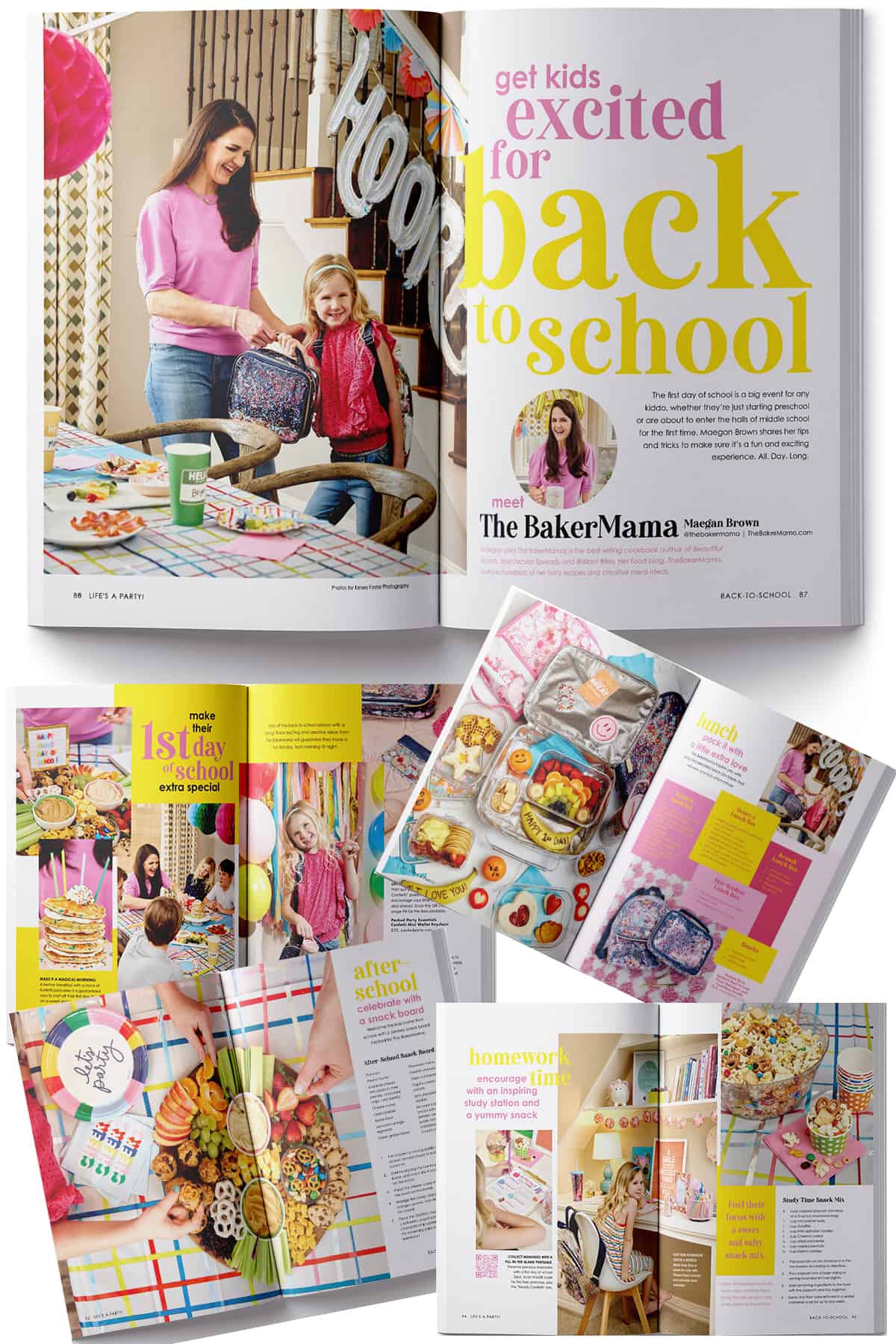 Make it Special From Breakfast to Bedtime
Because childhood is so short, we turn special days like the first day of school into celebrations that last all day. And for back to school, that means filling up their bellies and their spirits!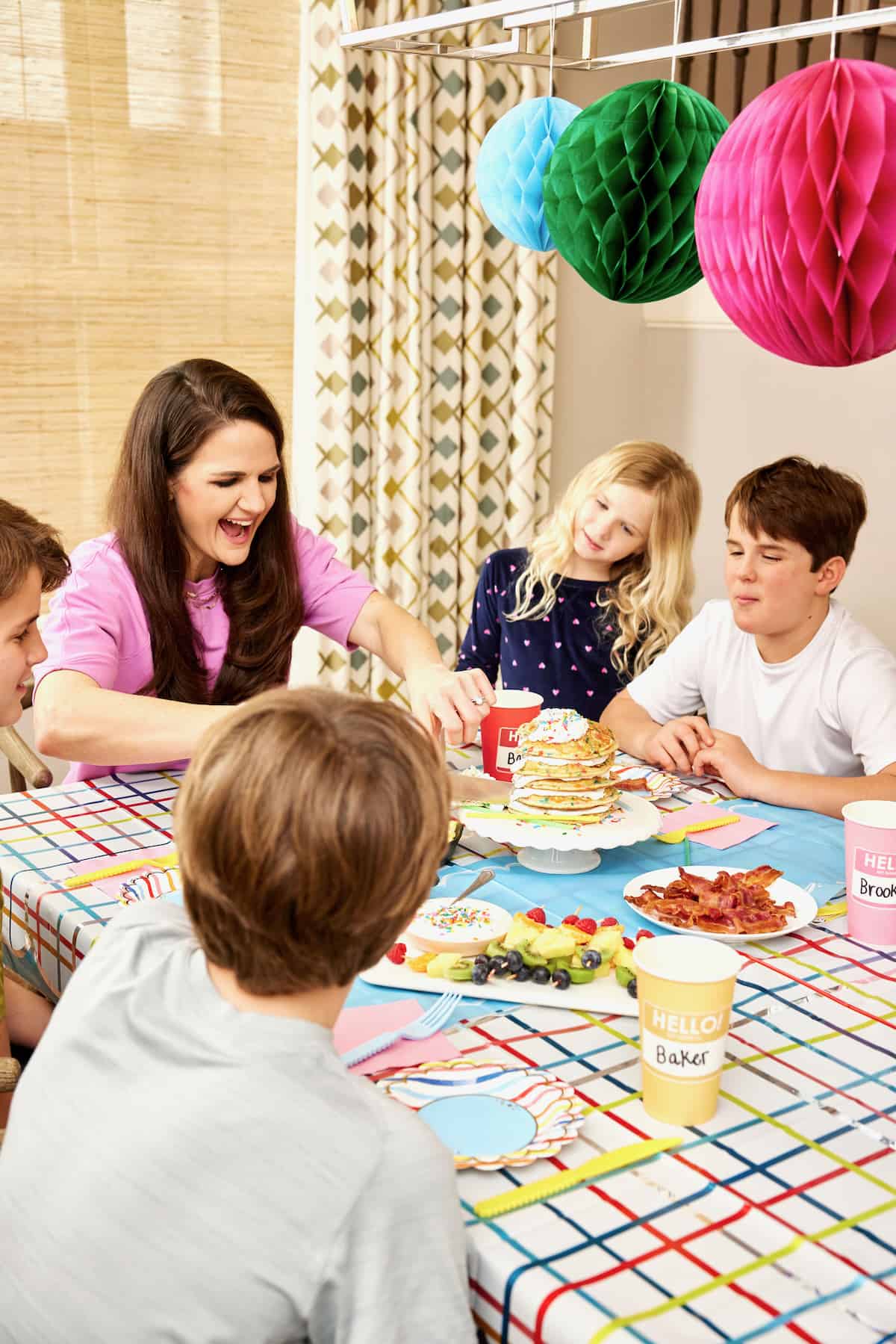 Ready Confetti!
I love the message in this little Ready Confetti card. It's such a sweet reminder to our kids that they are special and loved. Pair this colorful card with an adorable confetti pouch keychain or a little baggie filled with confetti that they can carry with them. That way, they'll be reminded to keep that sparkle everywhere they go!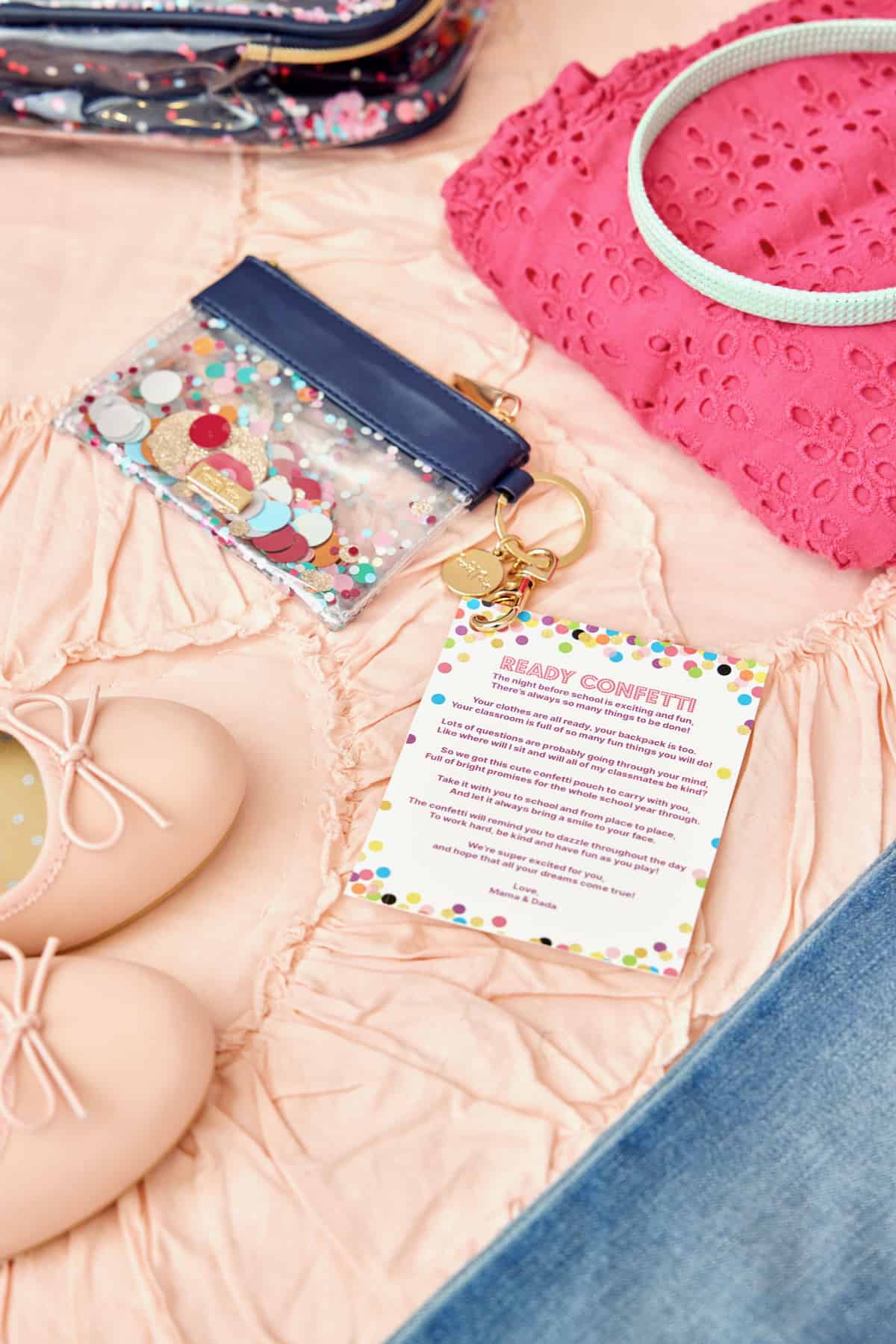 Click here to download and print the Ready Confetti PDF.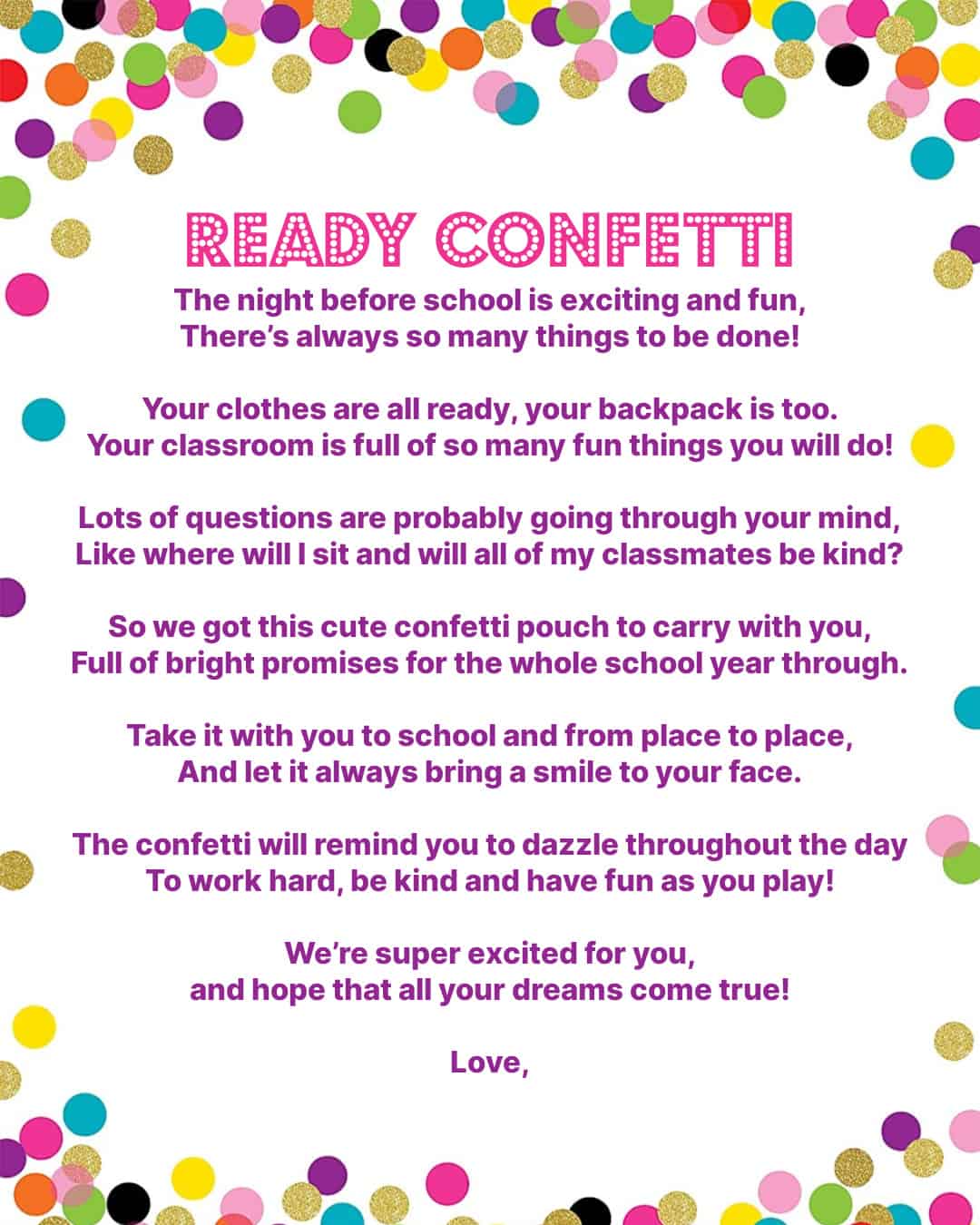 First Day of School Breakfast
Fill 'em up before you send them out with a super fun and yummy first day breakfast. A hearty meal made with all their favorites and, of course, a fun celebratory treat, too. Here's one of our go-to menus on the first day of school:
Rainbow fruit skewers with yogurt sprinkle dip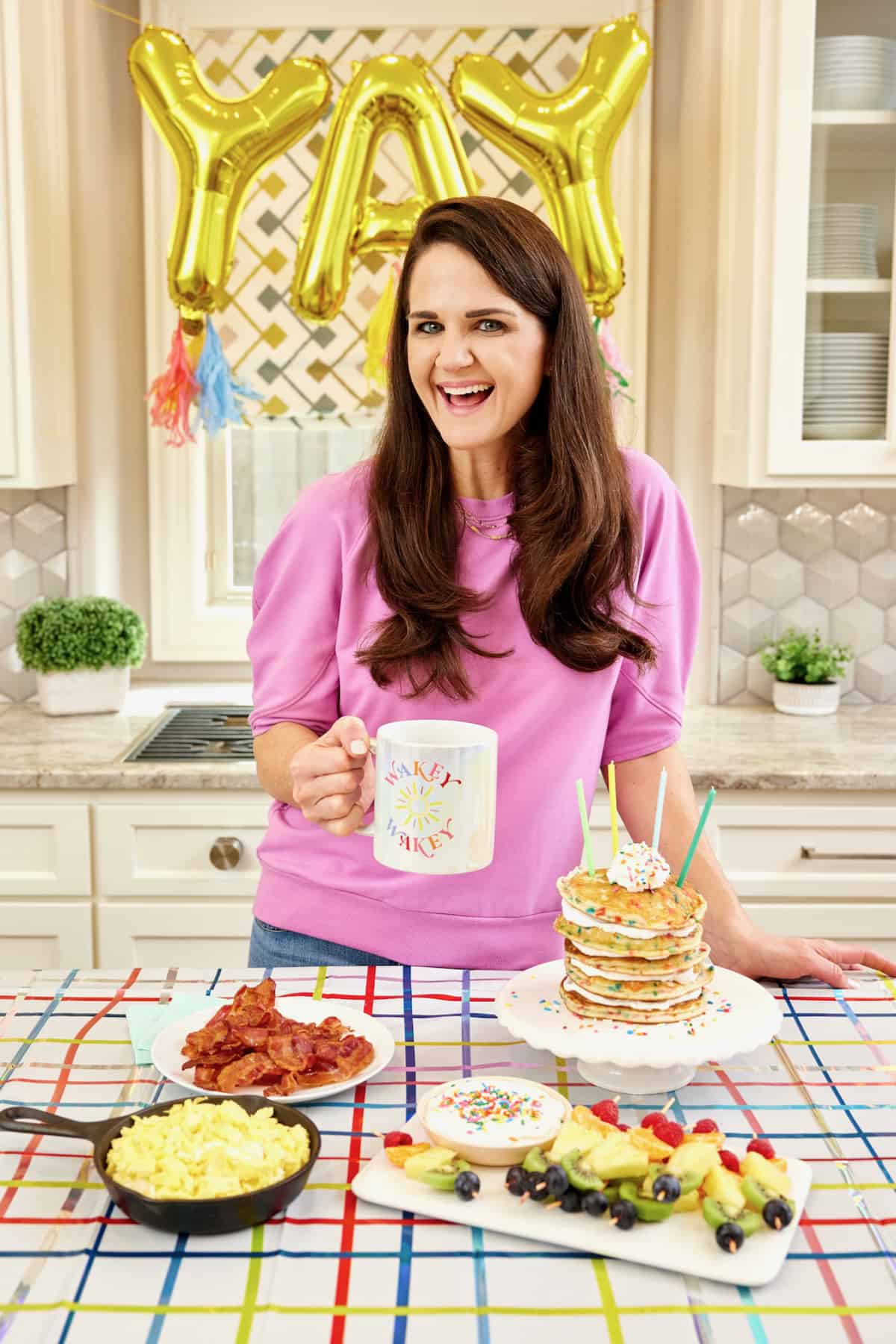 The star of the show is definitely the Confetti Pancake Cake. Sweet whipped topping between layers of homemade confetti pancakes and topped with even more whipped cream and sprinkles. Sure, I balance it out with nutritious scrambled eggs, baked bacon and fruit. But we all know what their favorite is!
These fun Confetti Pancakes are great for any time. But when you stack them with Cool Whip and even more sprinkles, it's truly a pancake party!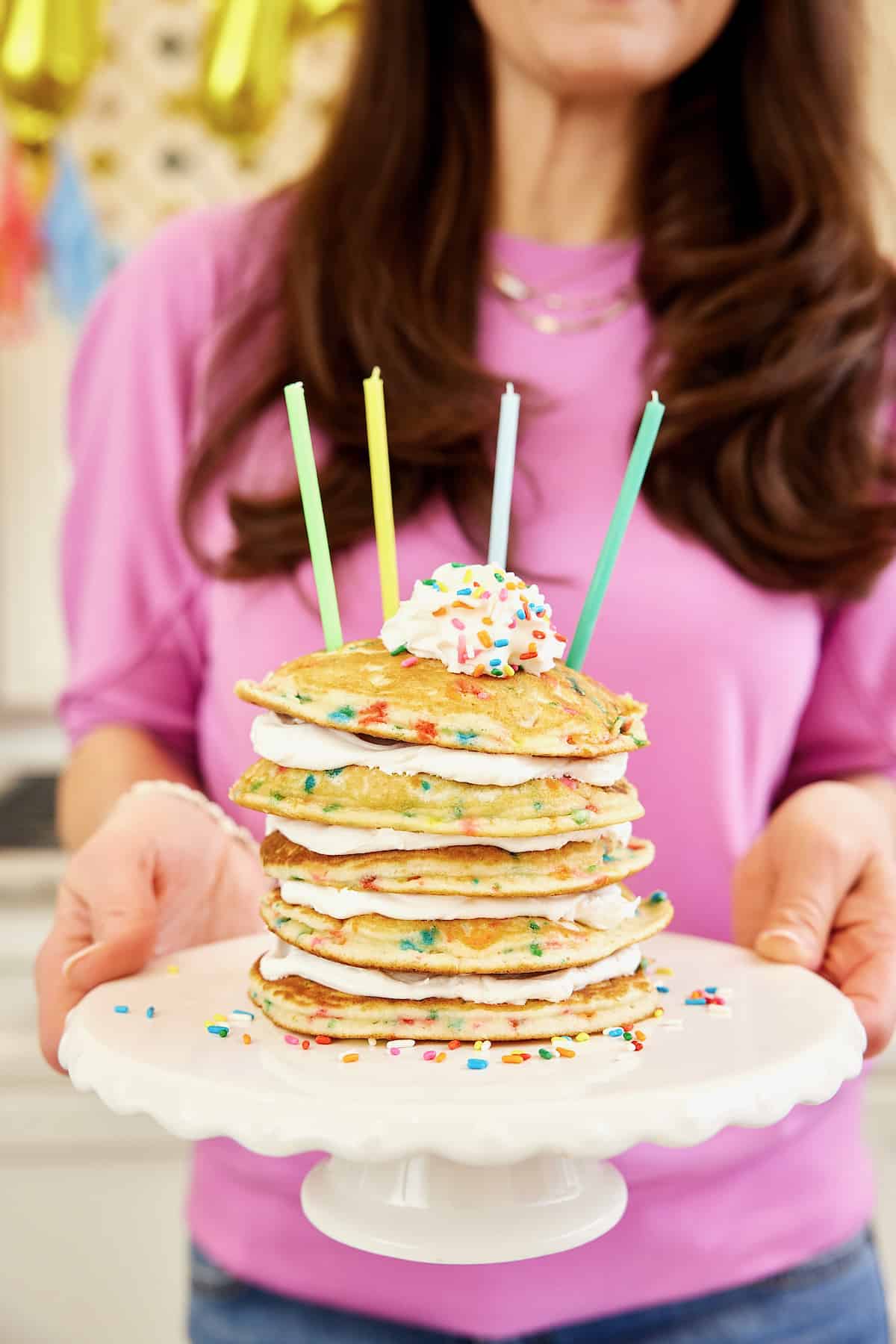 Super Cute and Easy Lunchbox Ideas
Keep the excitement going throughout the day with a fun, healthy lunch made with lots of love and personality. Fruit that smiles back, or sandwiches cut into fun shapes–your kids will love these simple gestures that make school lunch the highlight of their day.
Over the years, I've gotten lunch boxes down to a science. I keep a rotating menu of ingredients the kids love so I can quickly pull together fun, healthy and easy school lunches I know they'll actually eat. The kids enjoy the variety and I love the ease!
These Fun and Healthy School Lunchbox Ideas will make packing lunches for your kids a little easier and a lot more fun!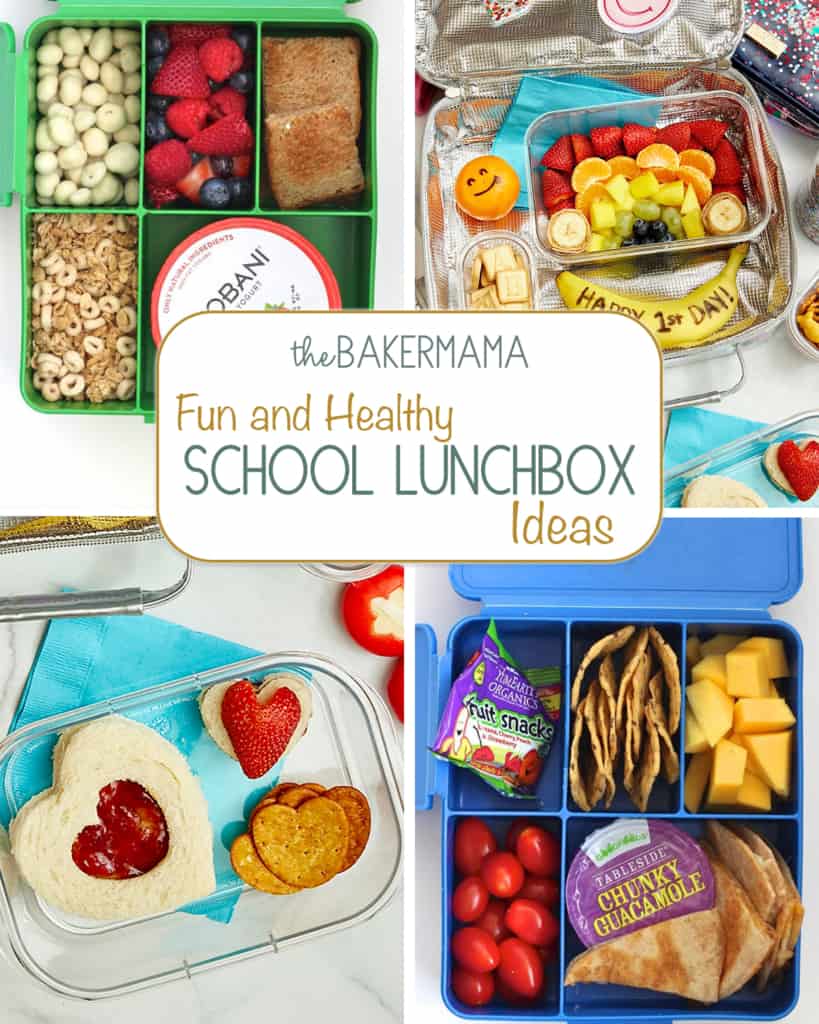 After School Snacks
When they come home hungry (and they will), you'll be ready! I love to keep the back to school celebrations going with a really delicious after school snack! Or two! And here are two of my favorite!
Welcome home your little scholars in delicious style with an After School Snack Board. Full of nutritious foods, fun snacks, and a sweet treat or two, it's the perfect way to fuel up after a long school day.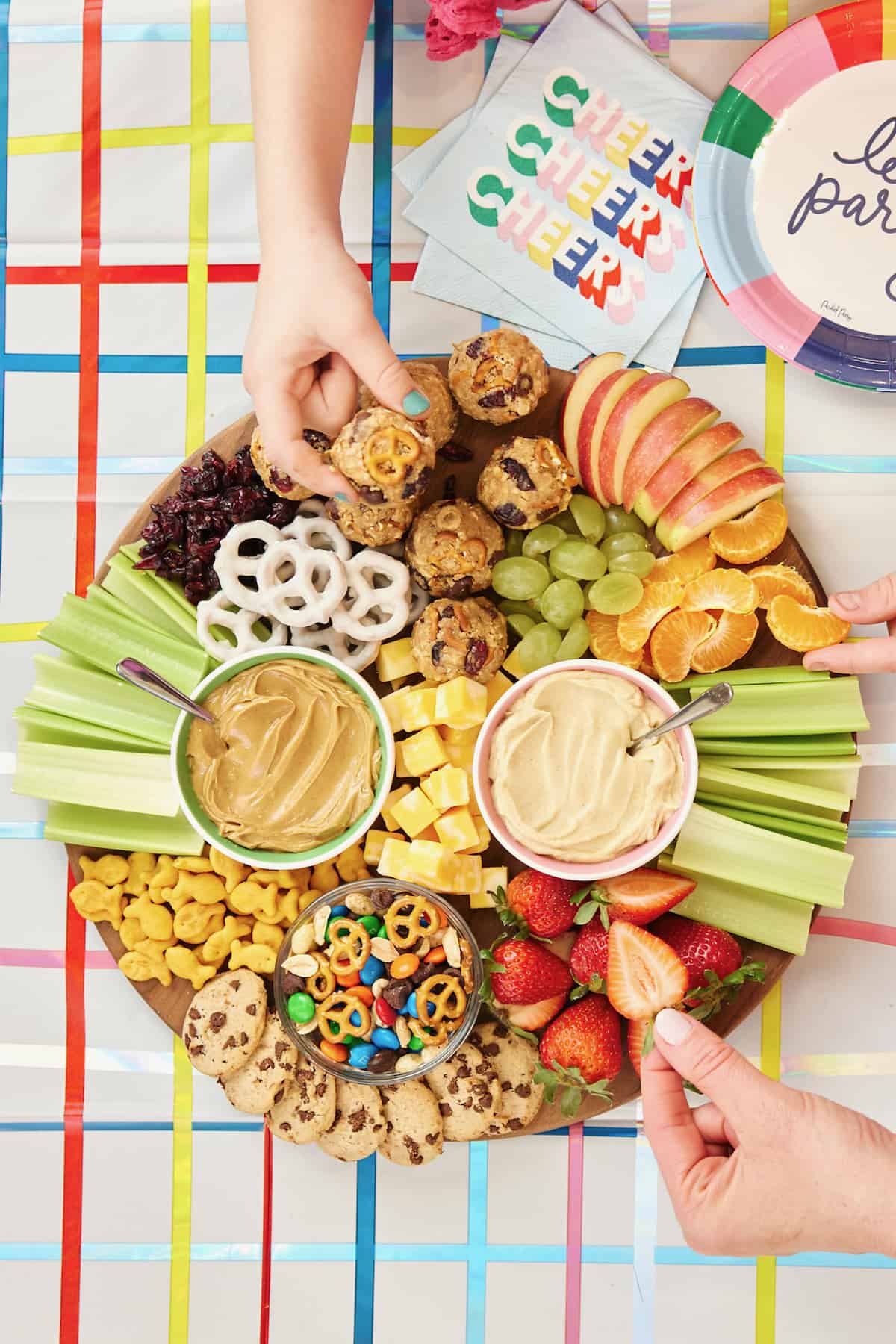 This Study Time Snack Mix gets top marks for flavor and fun! Popcorn, dried fruit and nuts along with sweet treats like M&Ms and mini alphabet cookies. Sweet, salty, and so yummy!
We always keep a batch of this on hand in the pantry in a sealed container or jar. It's perfect for fueling homework sessions, test prep, and getting those read-a-thon minutes. For younger kids who don't need to study, it makes a great after school snack.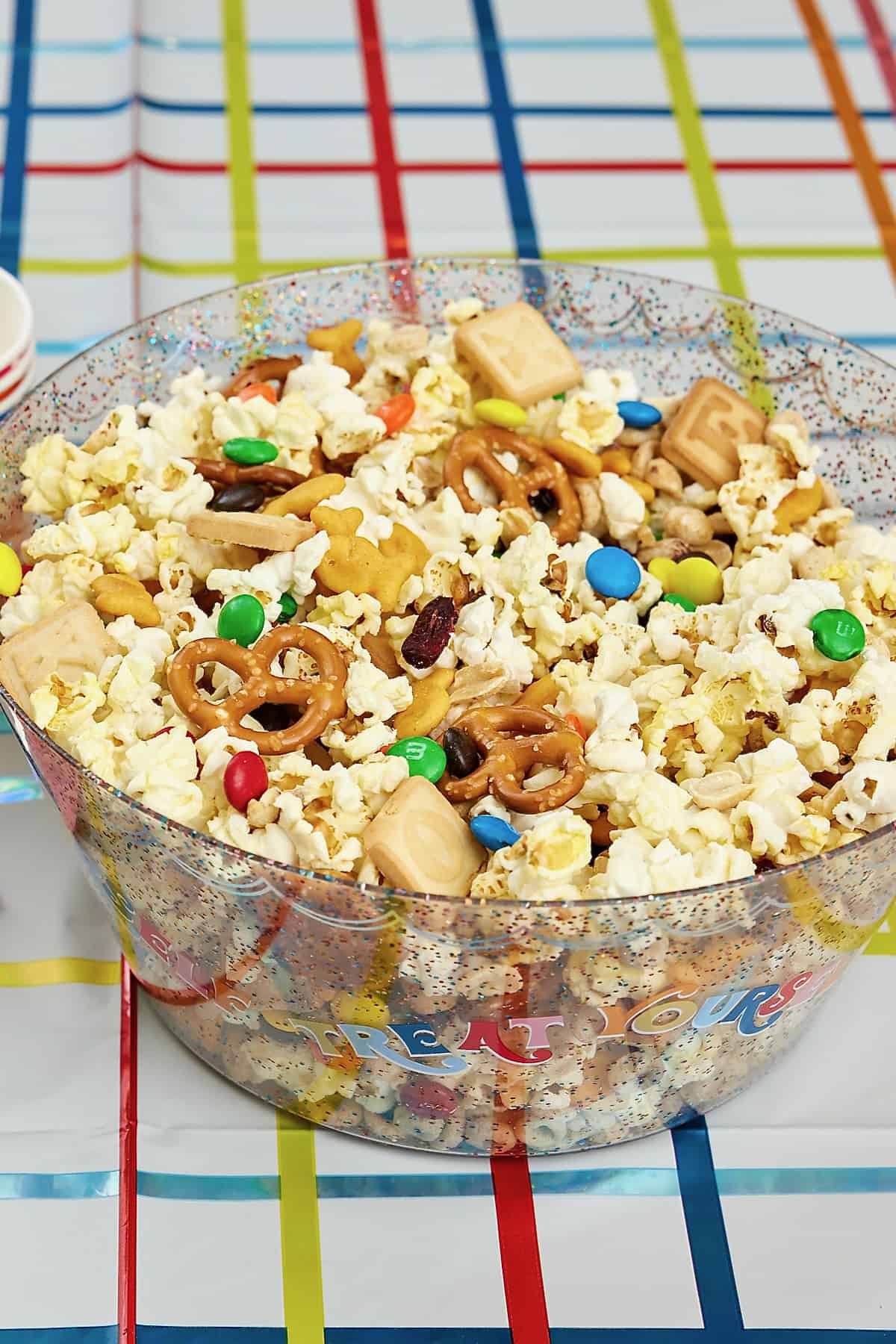 'My First Day' Questionnaire
First days are big. Big feelings, so many new experiences with teachers and friends. After such a big day, we love to give our kids a moment to reflect. This 'My First Day' Questionnaire lets them share all the things that made their first day so great.
It's such a positive way to end the day and a fun memory to hold onto. My kids love to compare them year to year and see how much has changed.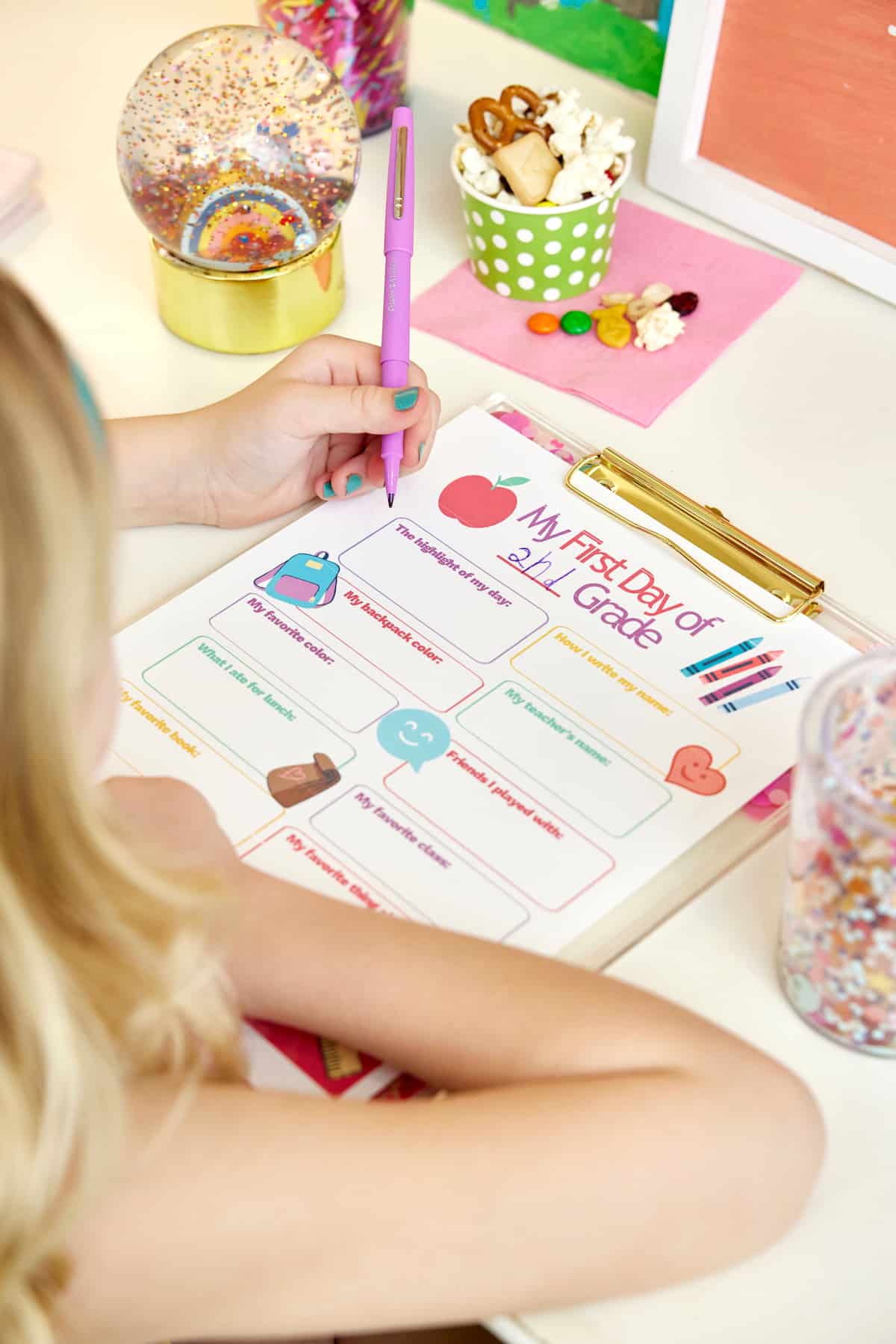 Click here to download and print the 'First Day' Questionnaire.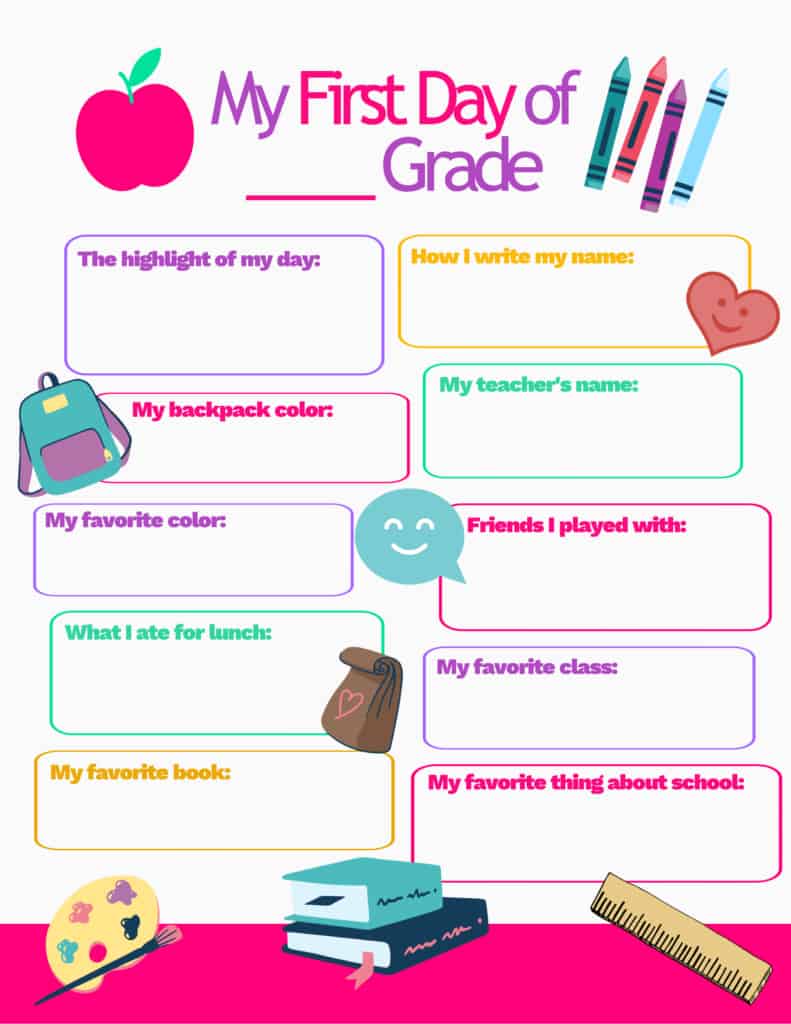 On a day of so many firsts, I love creating traditions that bring us closer. Sending the kids back to school with flair is one of our favorites. Not only does it seem to help calm those first day jitters but it helps us make memories we will all cherish forever.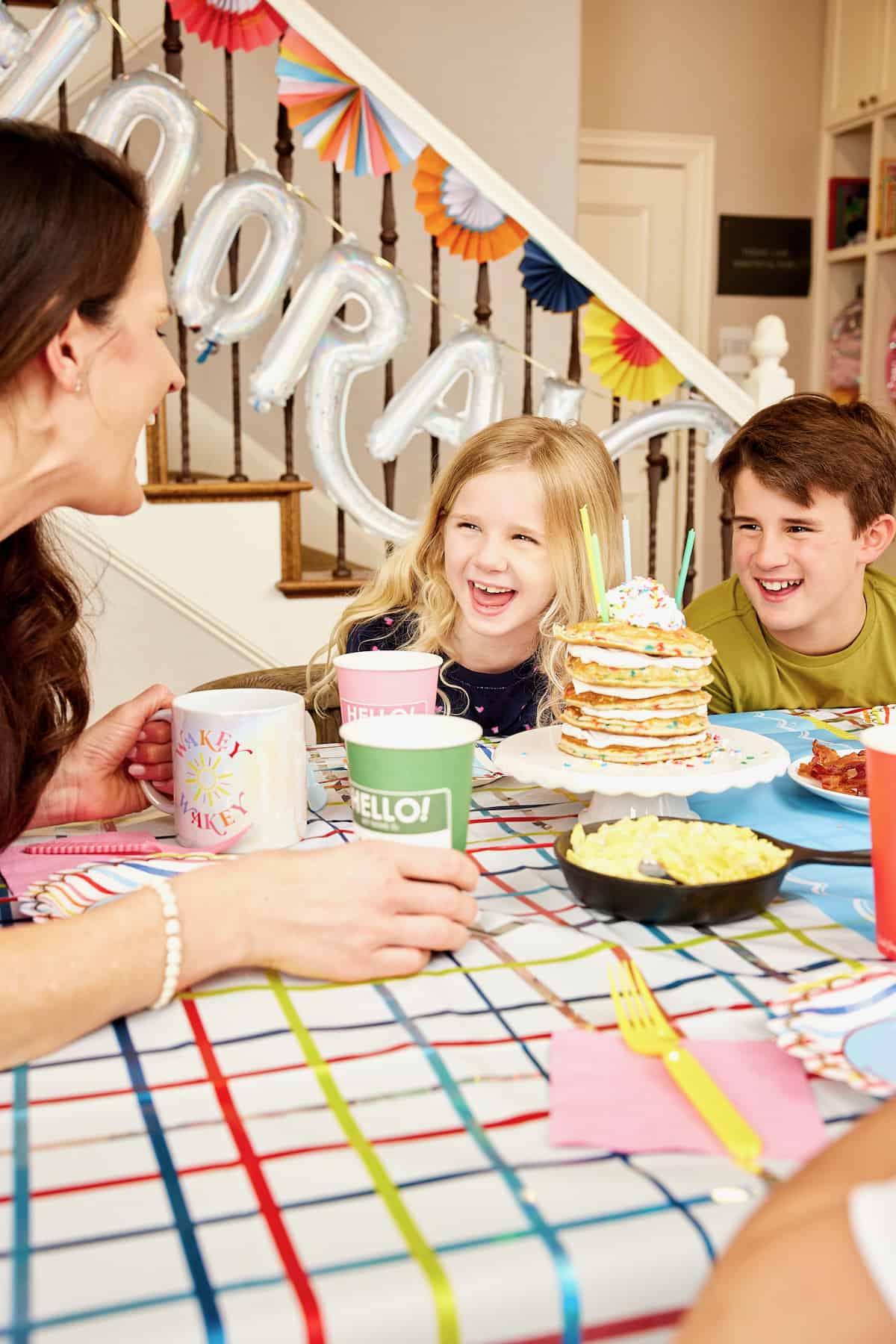 If you try any of these Back to School Inspiration ideas and post a pic to social, be sure to tag me on Instagram @thebakermama so I can see! 😍 I just love seeing how inspired and creative y'all get with the ideas I share. Enjoy!
xoxo,