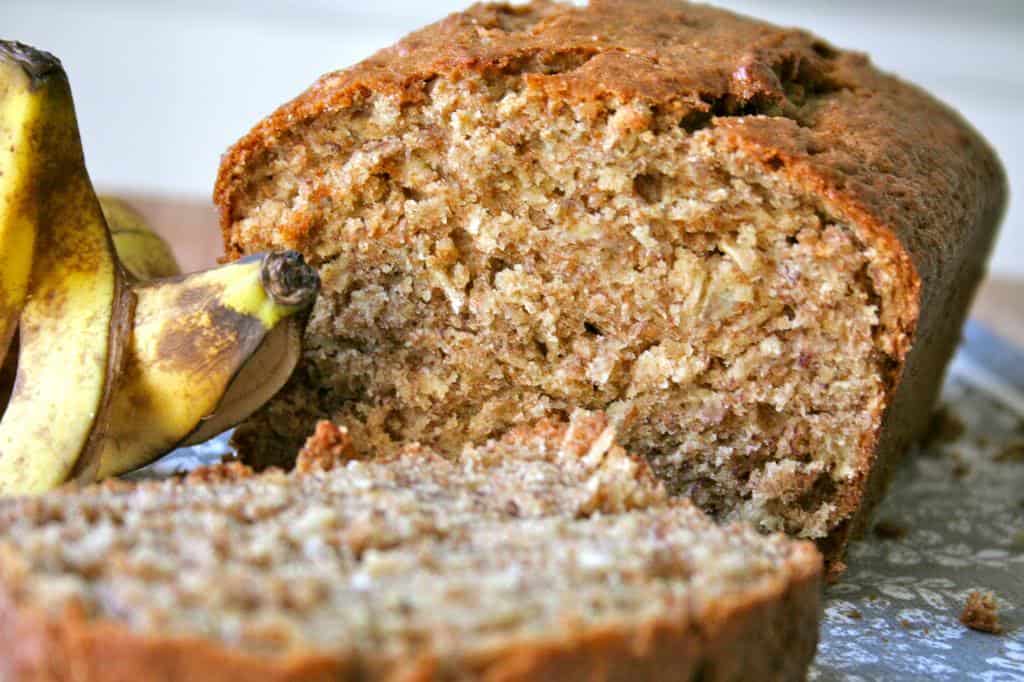 Get excited because today is National Banana Bread Day! I couldn't let this brilliant "holiday" go by without sharing a scrumptious banana bread recipe with you. And if your family is anything like ours, you always have ripened bananas on the kitchen counter ready to be baked into yummy bread. Whether it's classic like Mamaw's Banana Bread, indulgent like my Chocolate Chip Peanut Butter Banana Bread, or healthier like this Banana Oat Bread made with whole wheat flour, there is no doubt your bananas will be put to great use.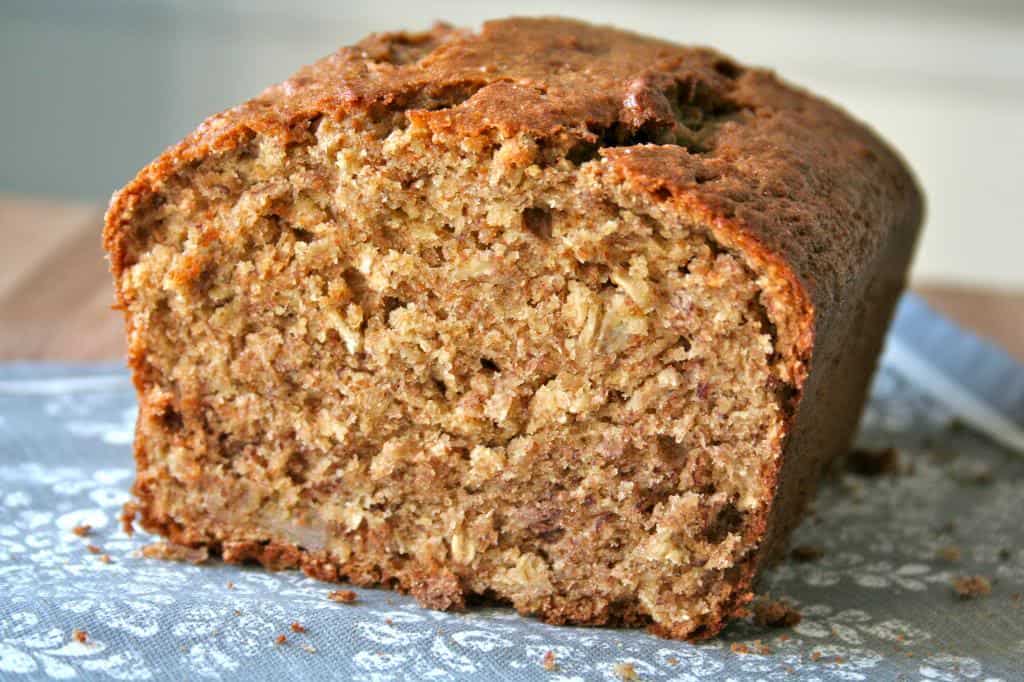 So start peeling those ripened bananas and join me in celebrating National Banana Bread Day with one of my favorite banana bread recipes that gets a healthy boost from whole wheat flour, hearty oats, and of course, bananas bananas!
Enjoy!
~Maegan

Whole Wheat Banana Oat Bread
The BakerMama bakes a delicious banana bread that gets a healthy boost from whole wheat flour, hearty oats, and of course, bananas bananas!
Author:
Maegan - The BakerMama
Ingredients
½ cup (1 stick) unsalted butter, softened
1 cup granulated sugar
2 large eggs
1½ cups whole wheat flour
1 teaspoon baking soda
1 teaspoon salt
3 ripe bananas, mashed
½ cup light sour cream
1 teaspoon vanilla
¾ cup oats
Instructions
Preheat oven to 350°F. Grease and lightly flour a 9 x 5 x 3 inch loaf pan; set aside.
In the bowl of an electric mixer fitted with the paddle attachment, cream butter and sugar until light and fluffy. Add eggs, and beat to incorporate.
Add flour, baking soda, and salt. Mix until just combined. Add bananas, sour cream, and vanilla until well incorporated. Stir in the oats and pour into prepared pan.
Bake until a knife or toothpick inserted into the center of the bread comes out clean, about 1 hour 10 minutes. You might want to cover the top of the bread with foil during the last 20 minutes of baking to prevent the top from burning while letting the center of the bread continues to bake. Let rest in pan for 10 minutes, then turn out onto a rack to cool or go ahead and serve warm.